Say goodbye to the sad, dreary, rainy days of spring and get ready to greet a warm, breezy summer with an easy, resourceful kitchen revamp. Through blissful morning coffees and memorable late-night dinners, the kitchen is an important space that pieces our days together.
In preparation for those precious months of easy living we have some simple ways to keep your kitchen relaxed, and ready for a fantastic summer. Updating your kitchen for the sunshine season in ways that are resourceful and impactful is easy. Take some inspiration from these five possibilities to make the most of your kitchen space this summer:
Grow Your Own Herbs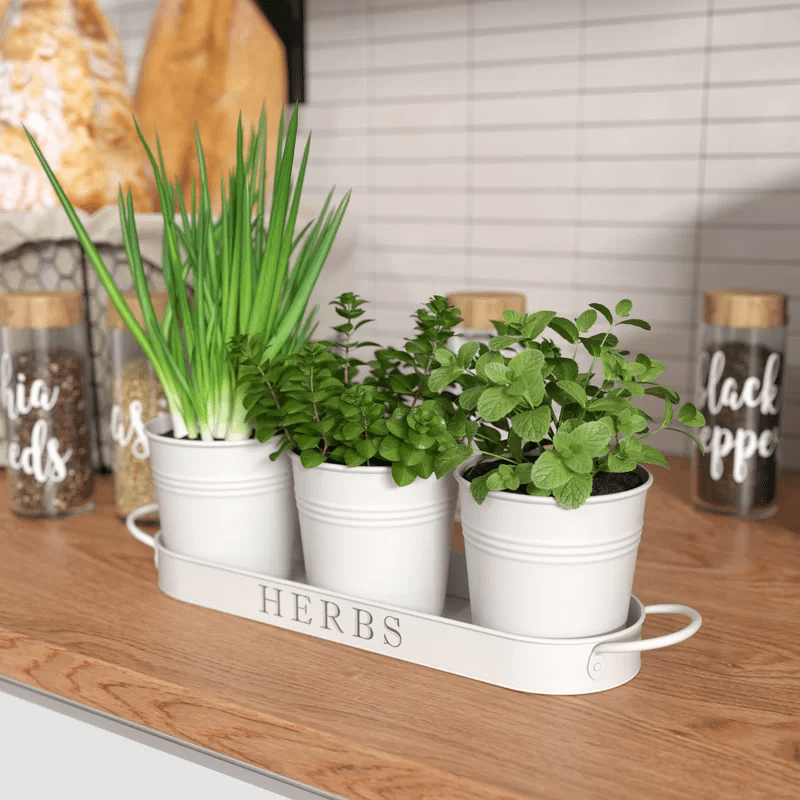 Spice up your summer barbecues, perfect your salad dressings, and freshen up that homemade lemonade with your own indoor herb garden this summer. Having fresh herbs at your fingertips is sure to impress dinner guests and not having to make an extra grocery trip will impress your busy schedule. Add some flair to a mojito with a sprig of mint, or make the perfect pasta with your very own fresh basil.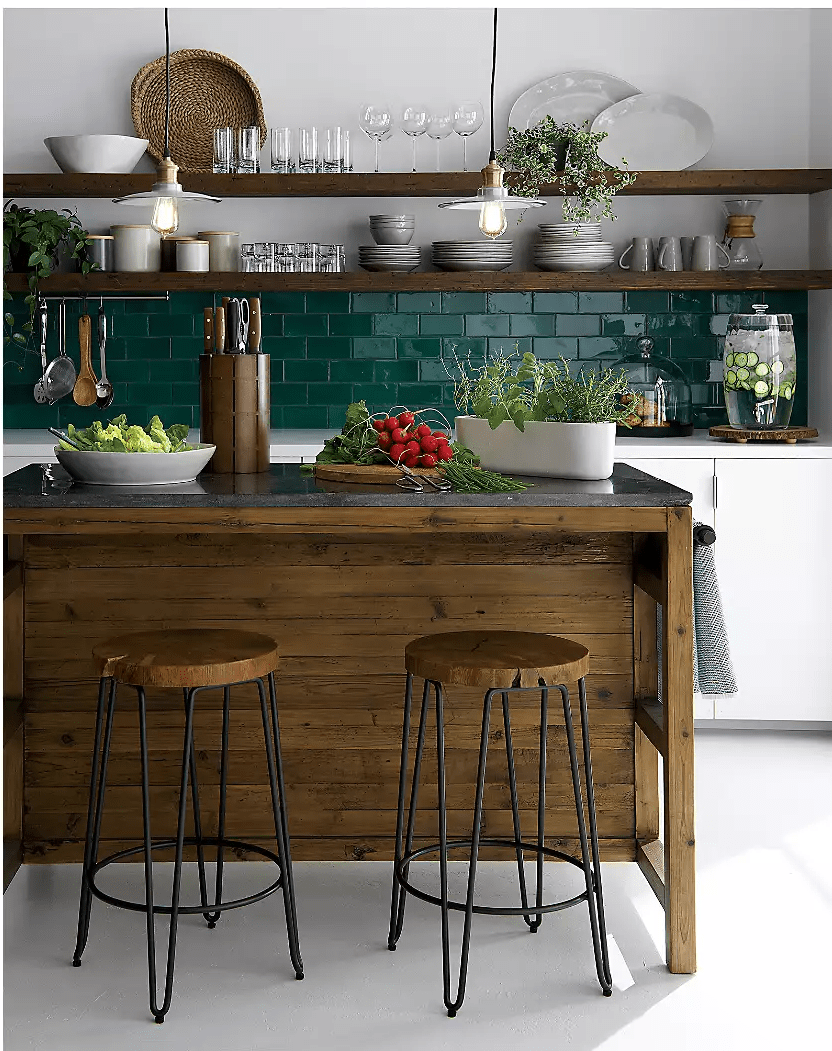 Lucky for you, we've already covered 18 Creative Ideas to Grow Herbs Indoors and for more inspiration, try Decoist's 12 Kitchens with Small Herb Gardens
Bring The Flowers Inside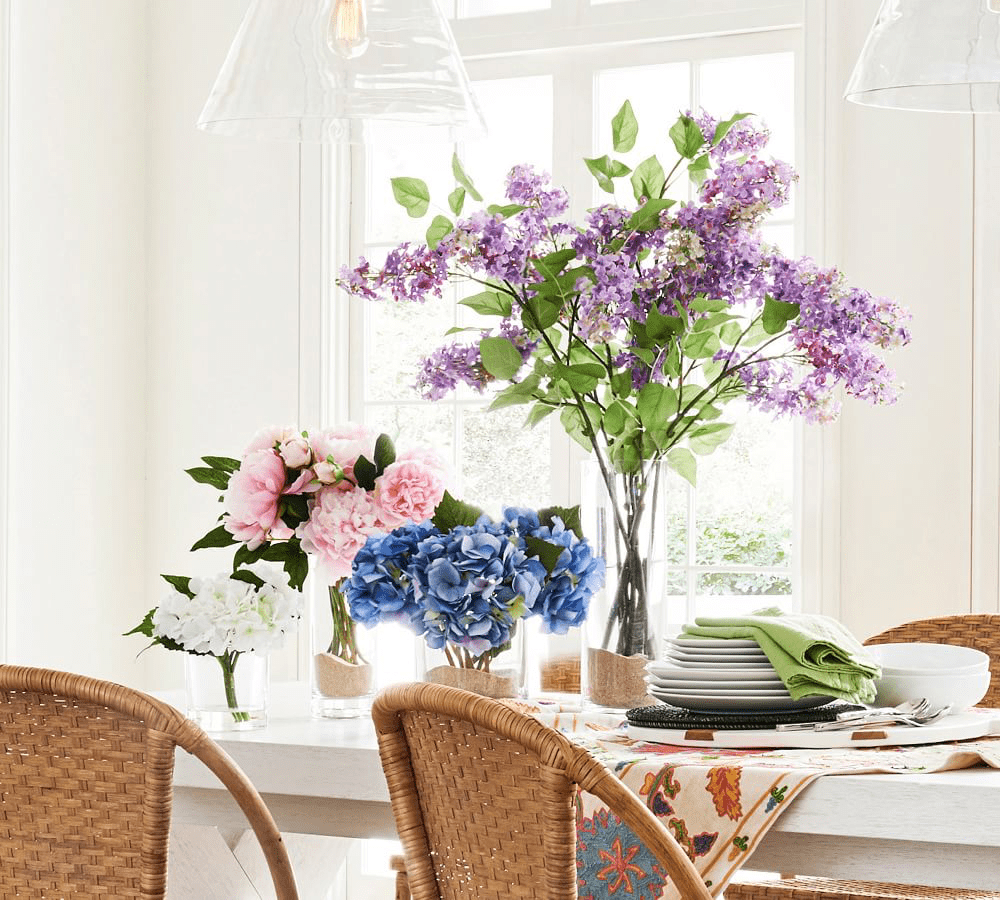 You've been working on your garden all spring…or not. No shame in buying your favorite flowers pre-grown. Either way, you should bring a little bit of that outdoor awe inside. Summer flowers are already colorful so we recommend keeping them chic and using a clear vase. You can get these practically anywhere, chances are you even have something usable around the house already.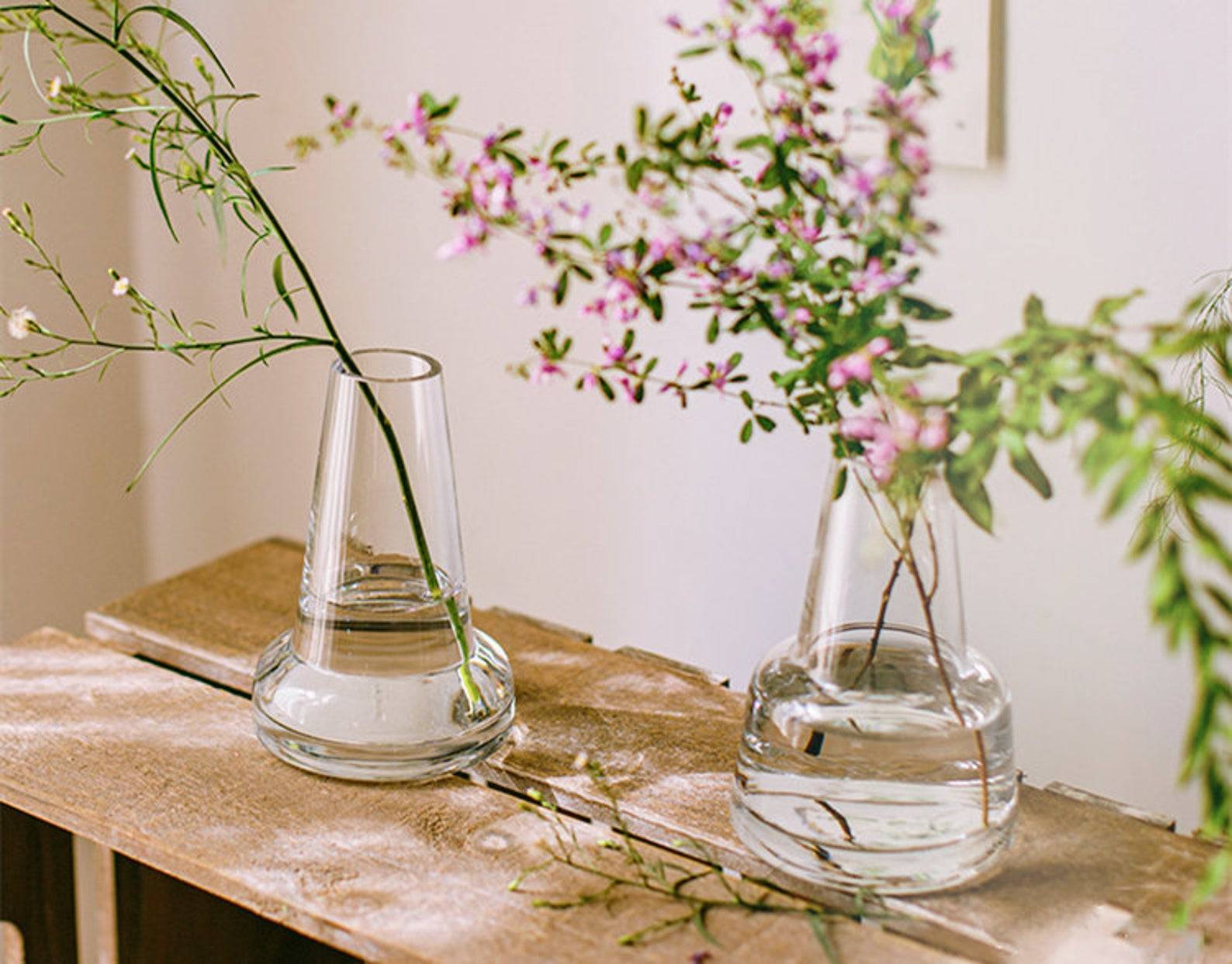 Utilize Fresh Fruits and Vegetables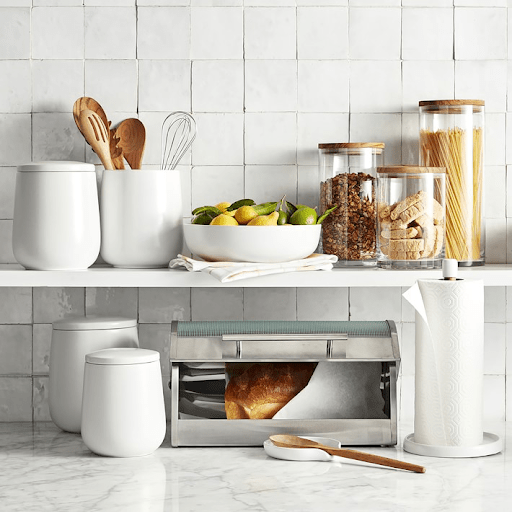 Summer and farmers' markets go hand in hand. This means juicy tomatoes, crisp apples, and all the rest are on the menu for the next few months. Take advantage of items you already have in your kitchen and put your fresh produce in the spotlight. The only thing you have to do is find the perfect accent bowl. Having a summer produce bowl is refreshing, convenient, and perfect for snacking. This is also an opportunity to bring something unique into your kitchen with a colored or textured bowl, or keep it simple and show off the produce instead.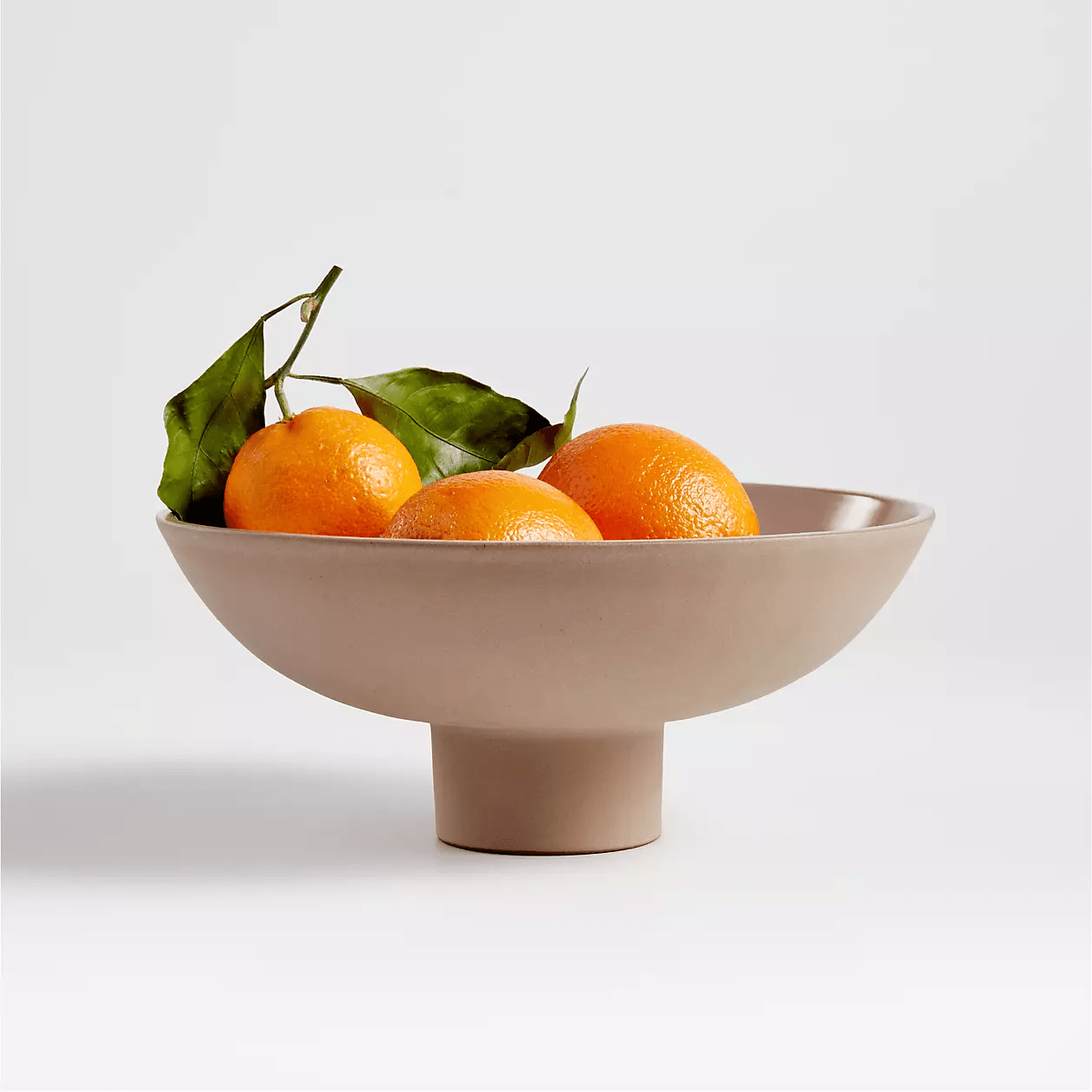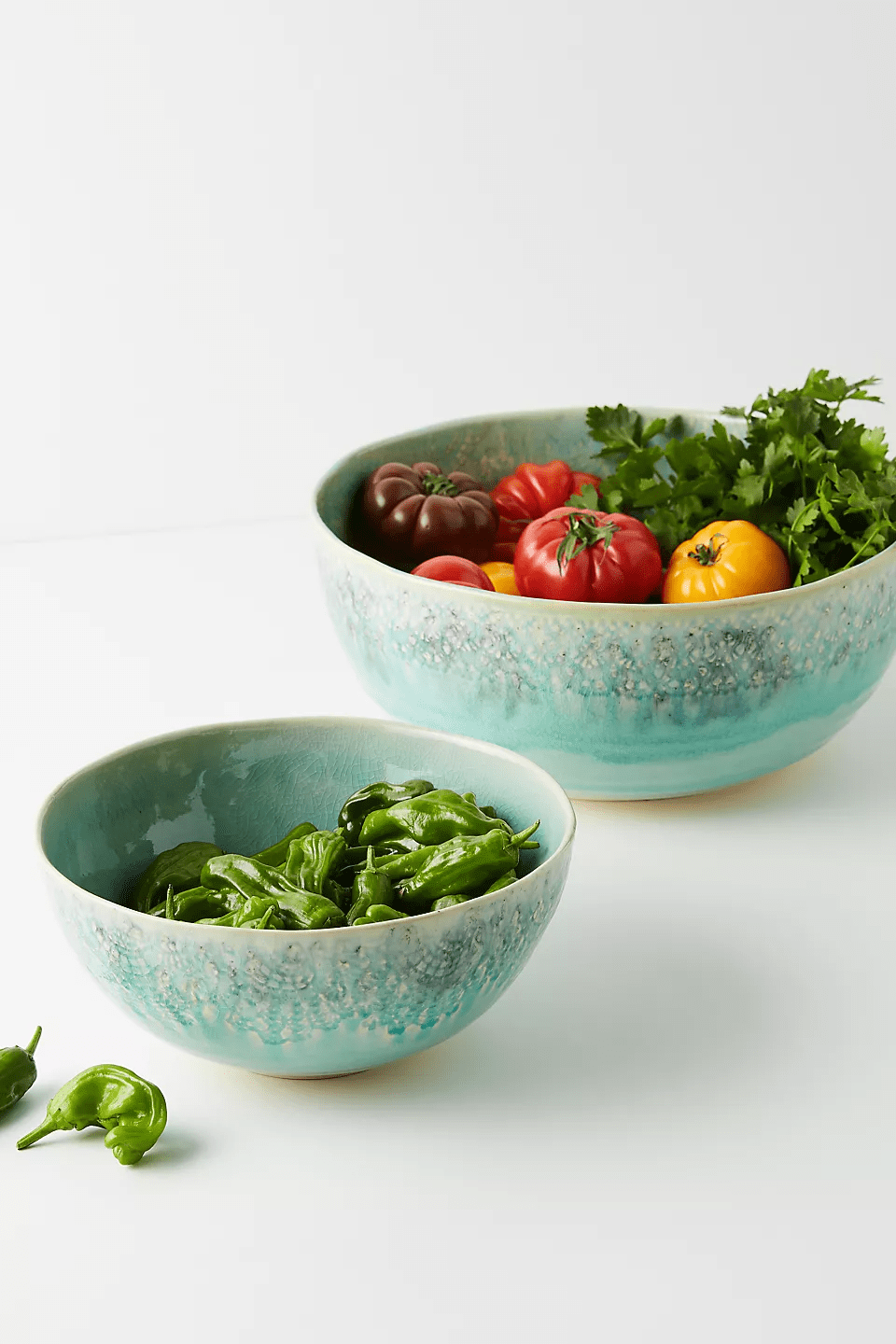 Update Your Prints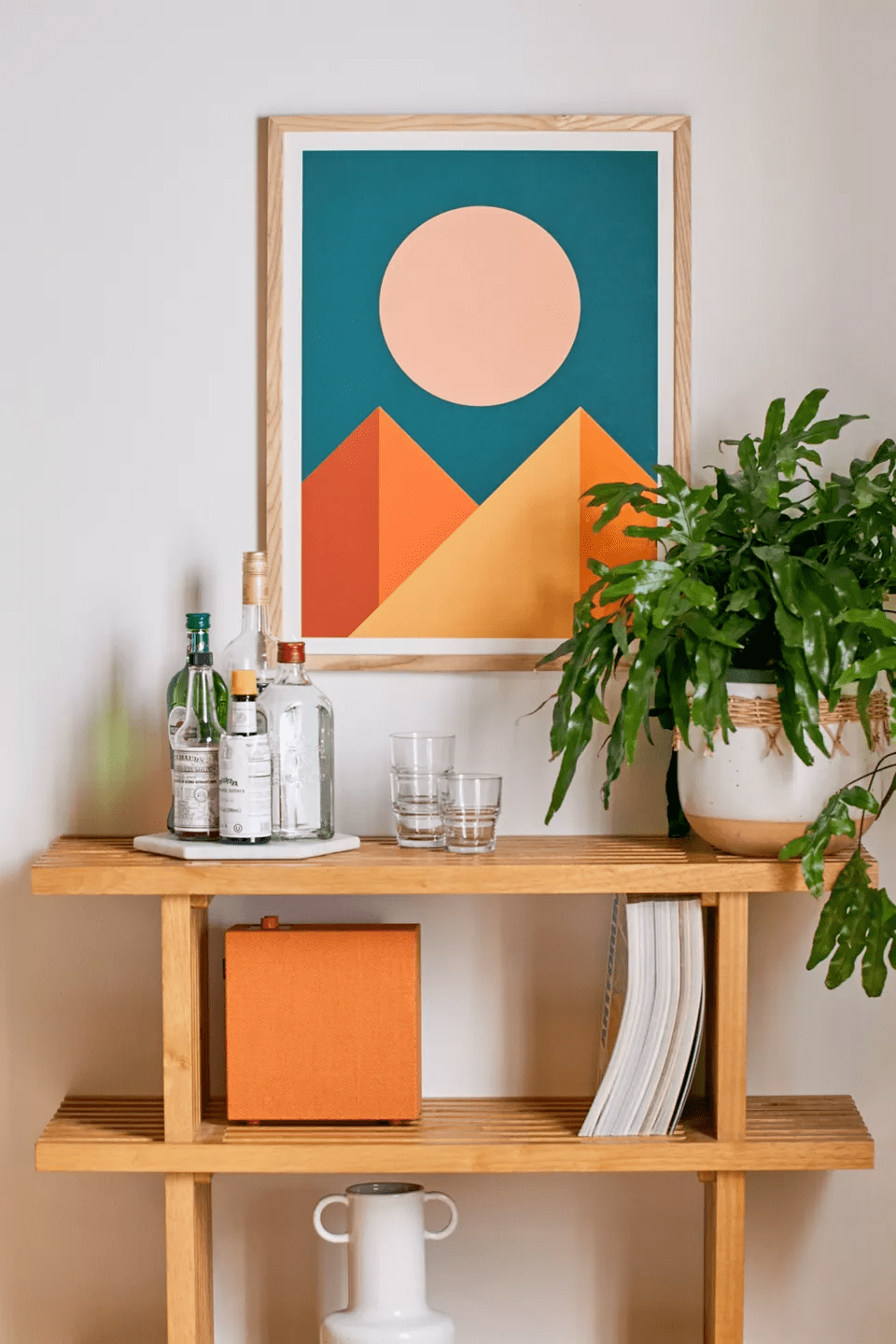 When we think about this season's prints we think about dark blues, full yellows, and all things that scream 'good vibes only.'
Art deco prints are not only trendy, they are the perfect embodiment of summer. These prints have fun, vibrant color schemes that mesh perfectly into a high-energy, low worry summer. They turn a drab kitchen into something more exciting.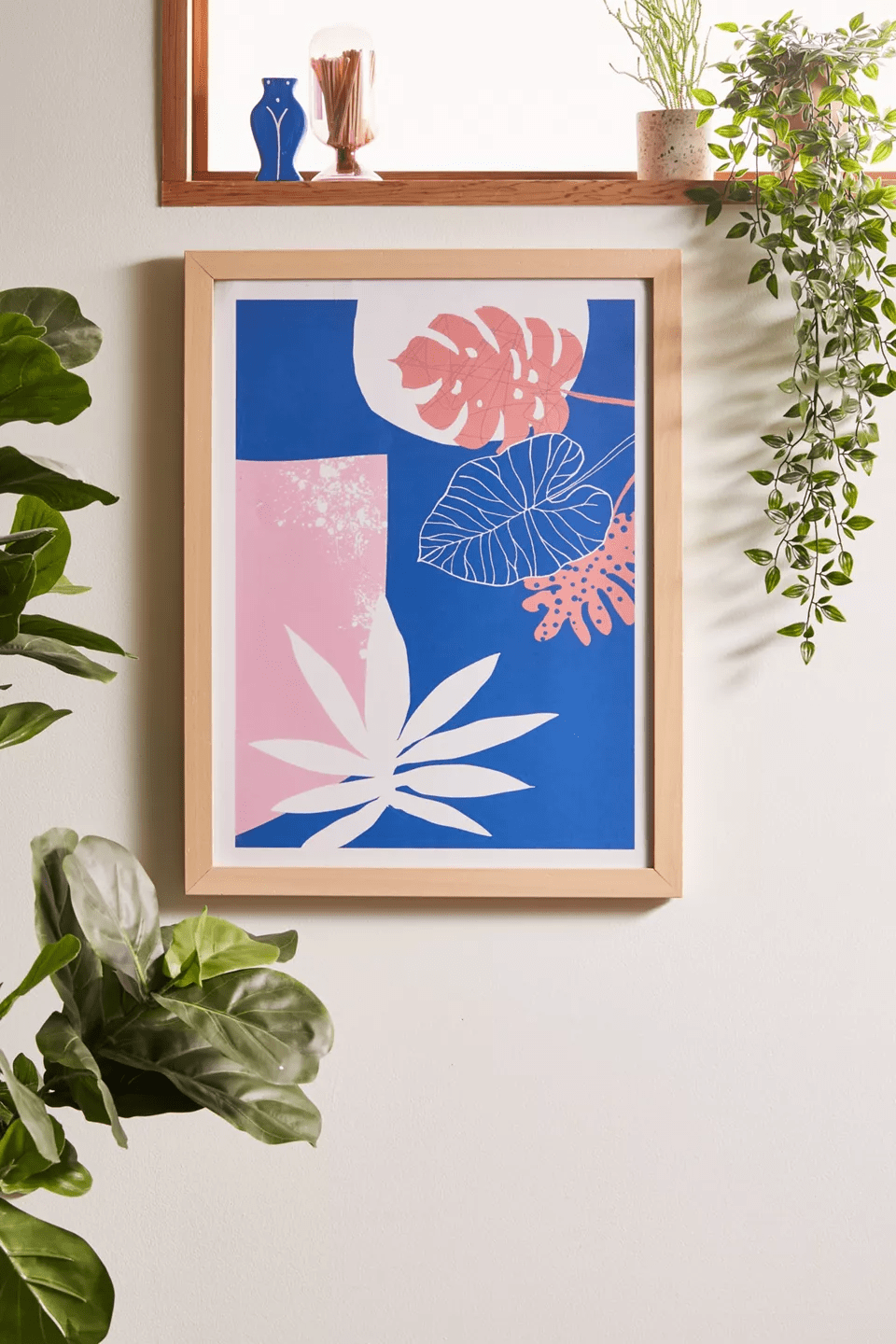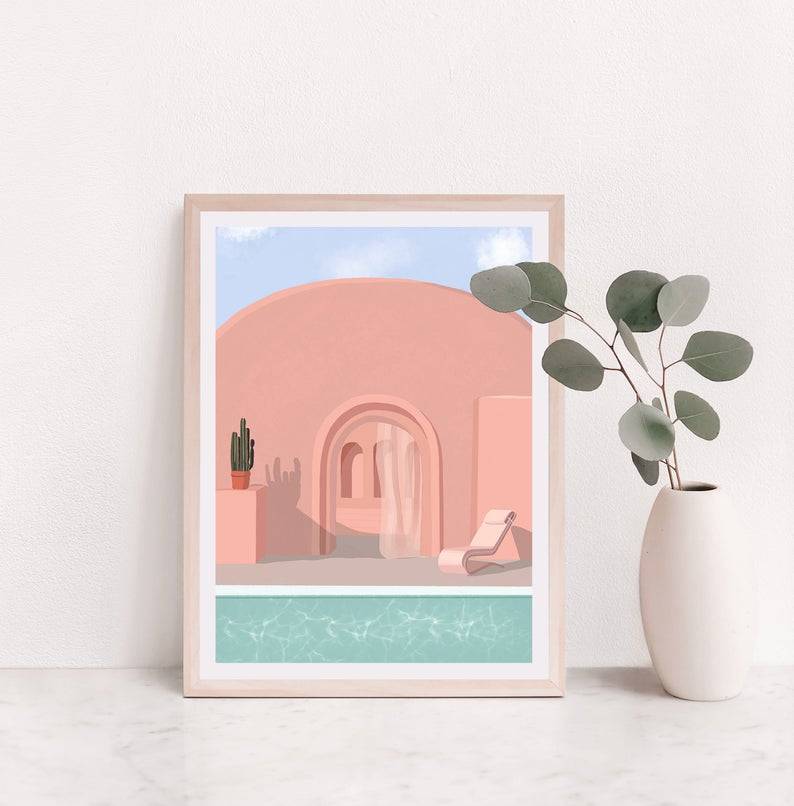 Add Rustic Charm with a Wooden Cutting Board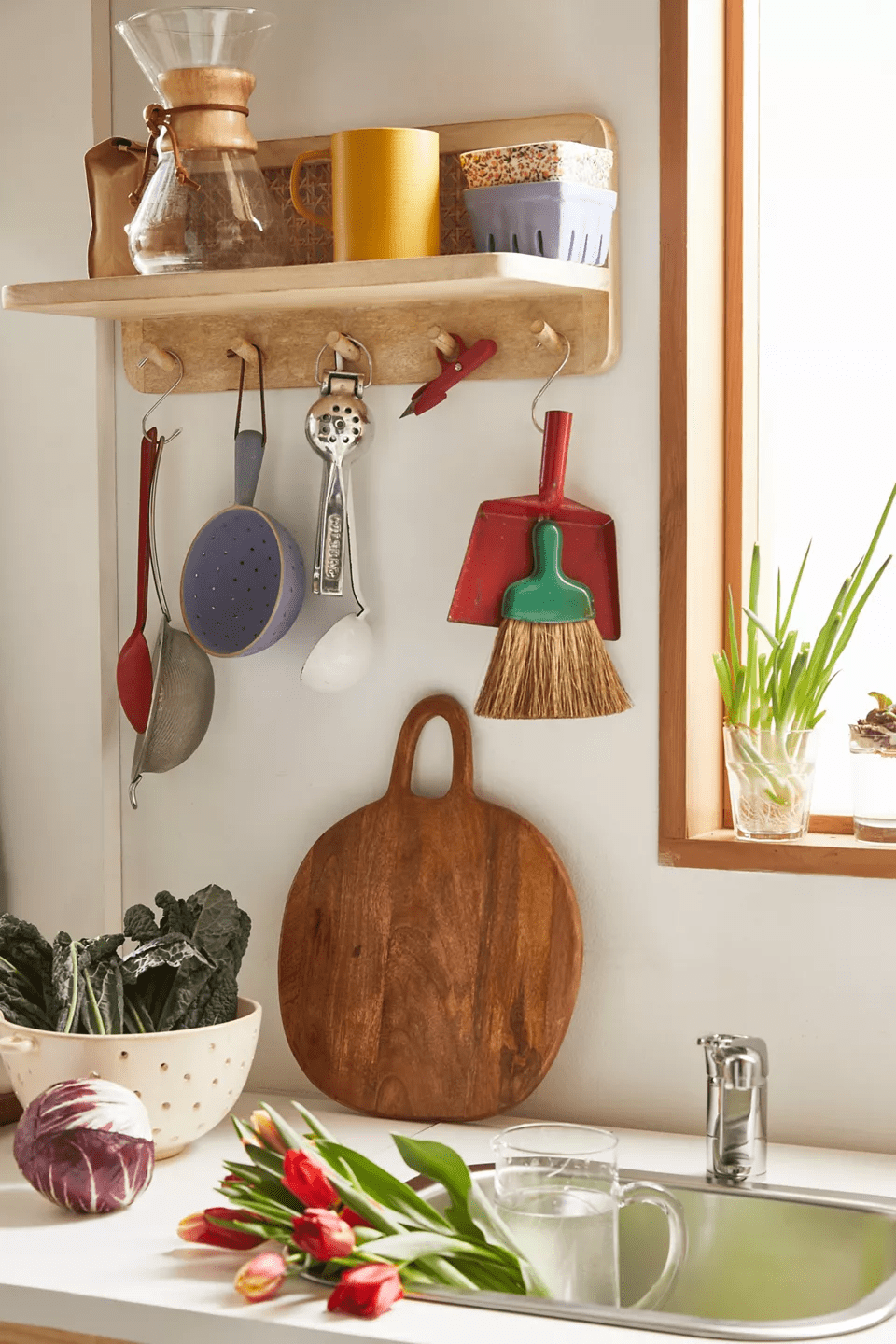 Bring warmth to your summer kitchen revamp with a very trendy subtle rustic accent in the form of a wooden cutting board. When you're not chopping away, a nice cutting board can also double as a nice charcuterie board or serving board. This pairs well with late night summer wine and good friends.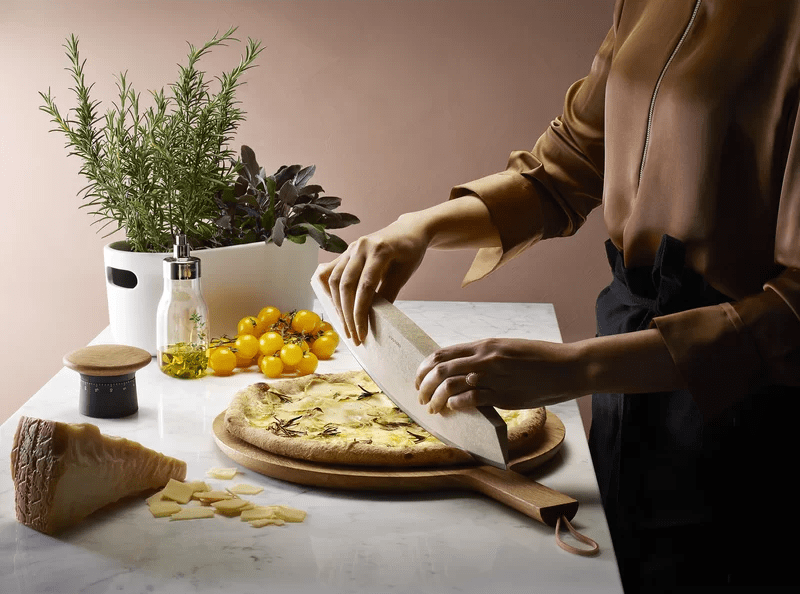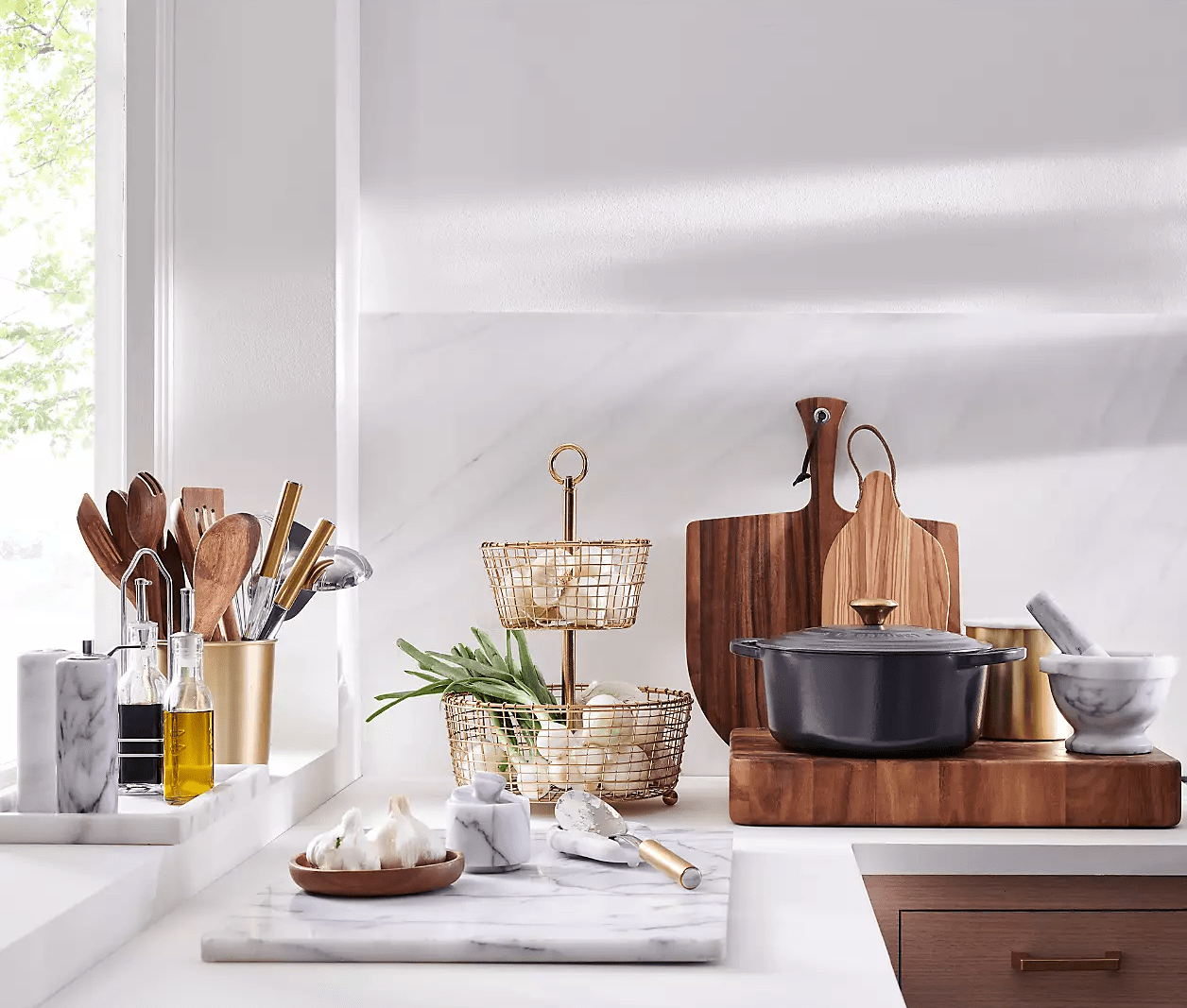 This is just a small splash of rustic charm, but if you love dreamy cottage kitchens as much as us check out our Charming Farmhouse Kitchen Ideas.
These easy updates are guaranteed to make your kitchen the envy of all your Instagram, Facebook, and Pinterest followers this summer. By incorporating convenience and style into your kitchen you can make the most of serene tropical days and warm care-free evenings.
Here's to the nights you'll spend gathered in your simply and effectively updated kitchen sipping on freshly minted mojitos, and snacking on beautifully displayed fresh fruit in your very own summer paradise. We're well on our way to those unforgettable nights, so it's in your best interest that making your kitchen summer-friendly without the hassle begins now.