Spending days together indoors as you wait out the current global pandemic can be a really difficult thing to do; even if it is the correct way forward. This is especially true for many who cannot work from home anymore and have to suddenly adjust to a whole new lifestyle. Obvious ideas like turning towards television or arts and crafts only work that long. Soon, there comes a time when you are craving for something different; something more nature-centric but indoors. And that is why we are here today to share with you some of the best and easiest kitchen herb garden ideas out there!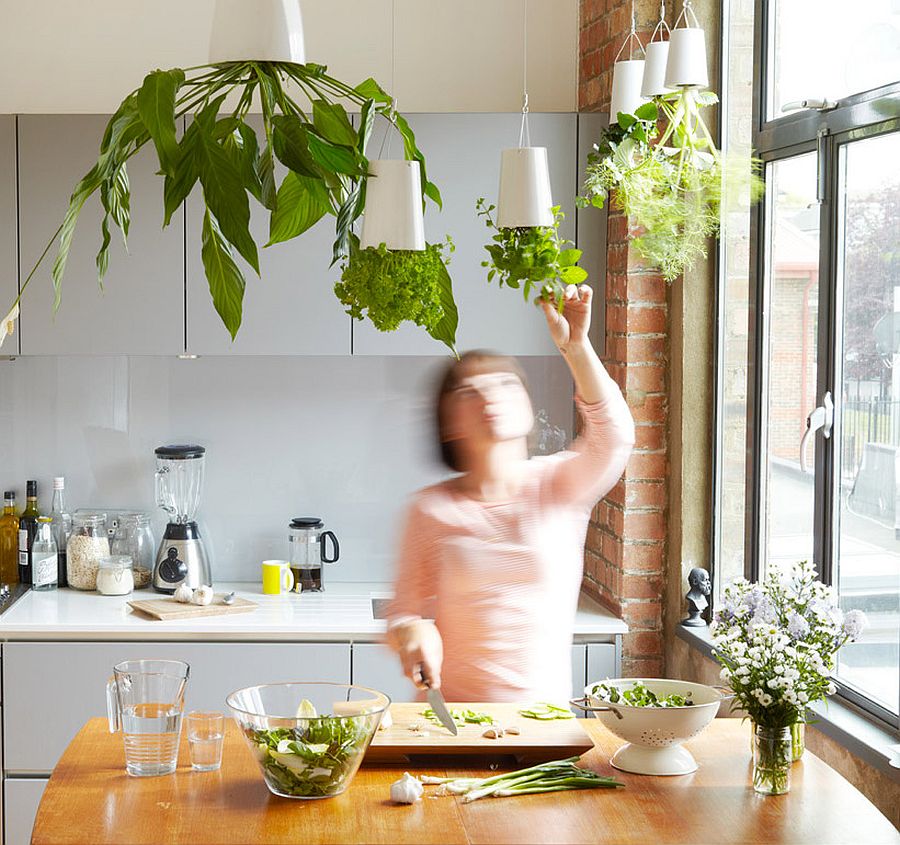 The idea of an indoor herb garden is a perennial hit and if you live in a region of the world where winters are not too harsh, then a fresh herb garden in the kitchen is a possibility all year long. Spring is arguably the best time to get started with one. Before undertaking more extensive gardening tasks or even venturing outdoors, start off small with a lovely little herb garden that fills the interior with freshness and creates a healthier, smarter kitchen. Time to get innovative as you invite green indoors this season –
Working with Limited Space
The most obvious factor when it comes to creating a new herb garden in the kitchen is space. Remember that we are not talking about just one lone, small pot with a single herb. You will definitely need a bit more variety to call it a 'garden'. A good place to start is by thinking 'vertical' and using all that empty wall space in the kitchen. Hanging planters and DIY herb planters are pretty easy to create and incorporate into a modern kitchen. They require little care on a regular basis and also turn an empty wall into a fabulous, green focal point.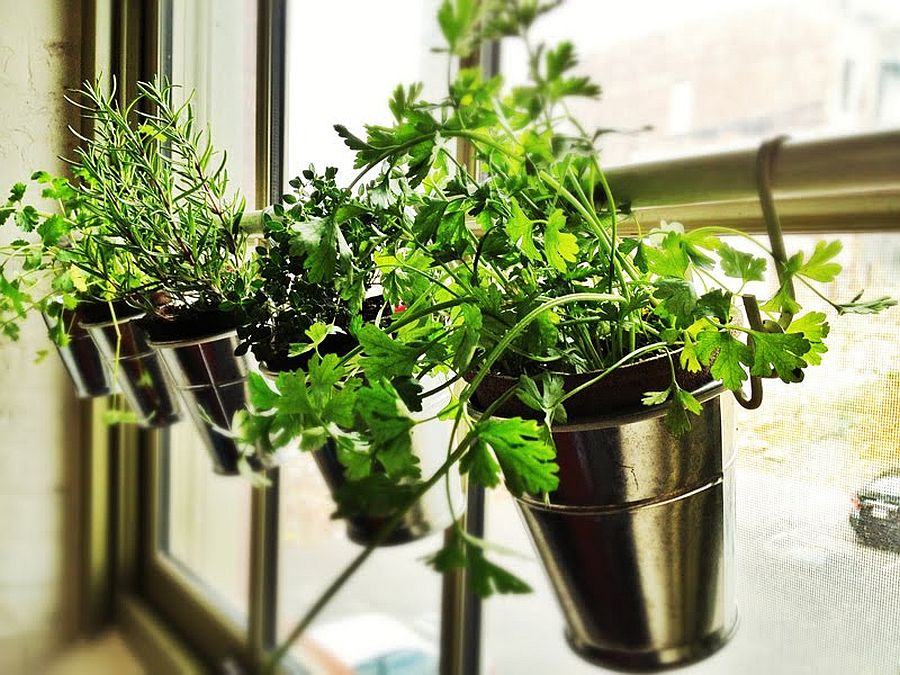 Another creative idea is to use a metal rod next to the window and hang planters that receive all the sunlight needed even while taking up absolutely no counter space at all. If you are not someone who likes the idea of hanging planters, then a large terracotta pot with multiple herbs is a really clever idea that we adore. It shows how little space you need to grow all the herbs one generally uses in the kitchen.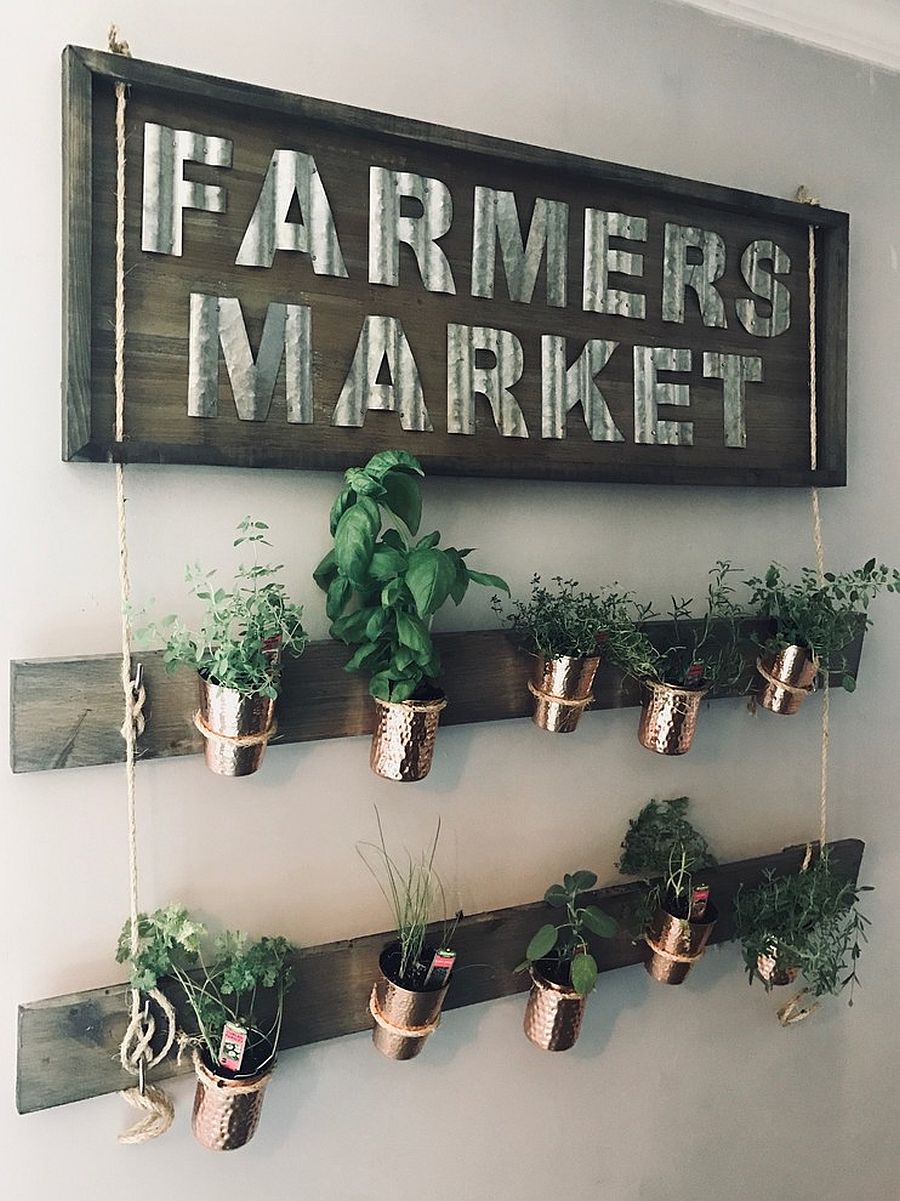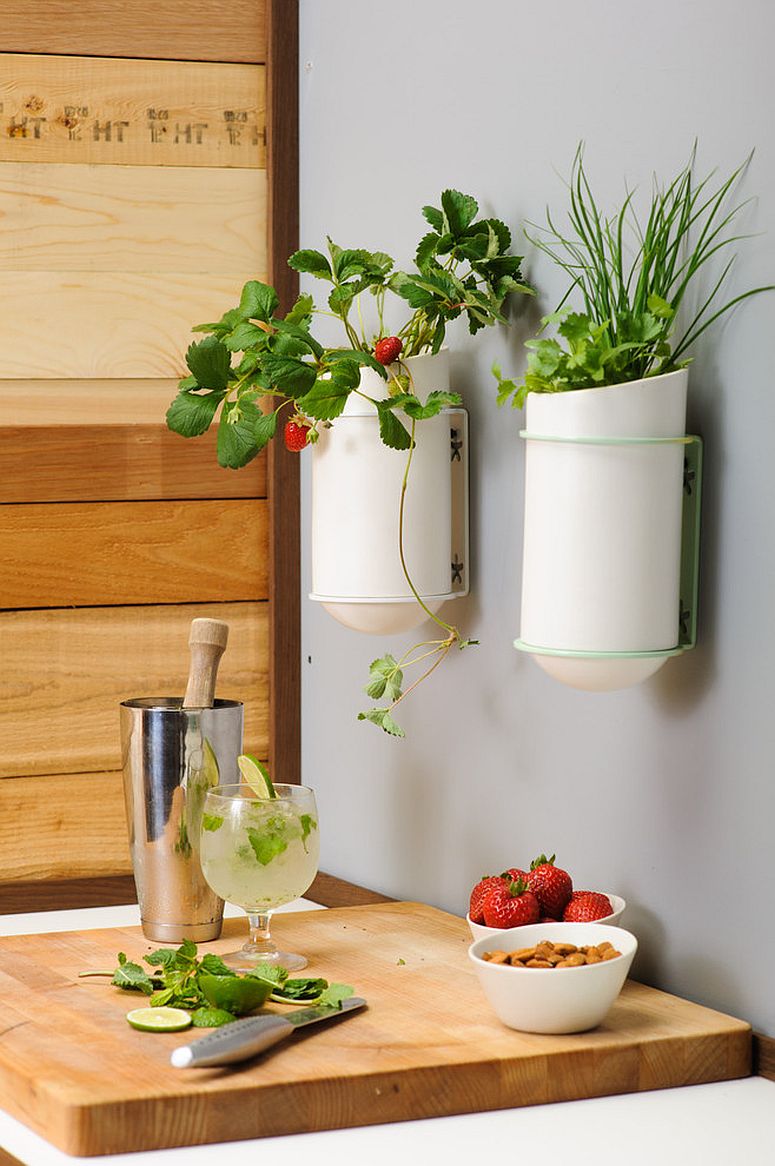 Built-in Solutions for your Herb Garden
If you are thinking about a kitchen remodel anytime soon (or maybe planning for a whole new kitchen once the current pandemic passes), then a built-in bin for the herb garden is a must-have. This is perfect for those who love a bit of greenery in the kitchen all the time and also like to work with fresh ingredients while cooking. The bin can be part of the kitchen counter, the island or even an area just next to the window. There are plenty of contemporary alternatives available as well that turn the kitchen herb garden into a showstopper – if you are not happy with more rustic, DIY solutions that is!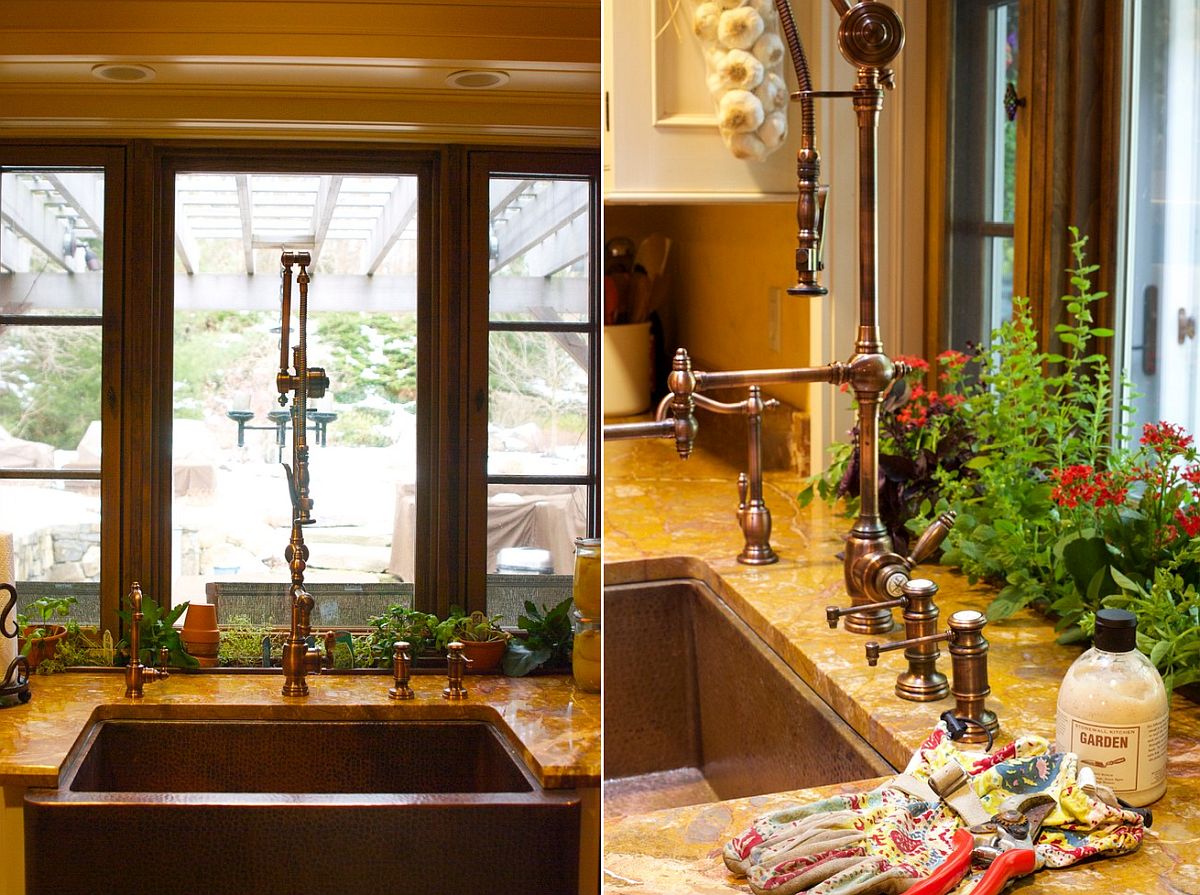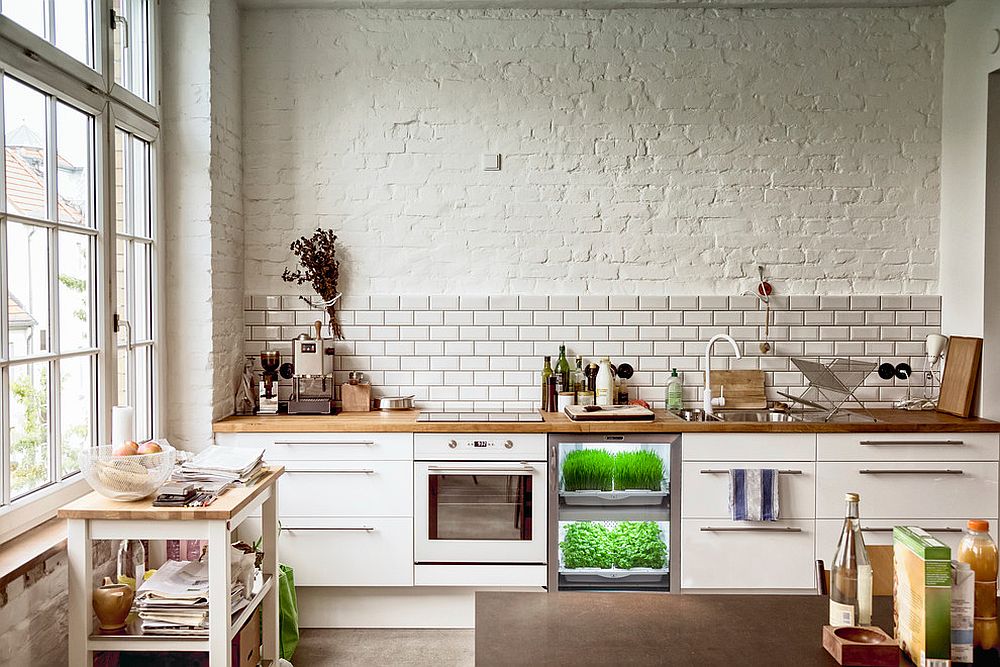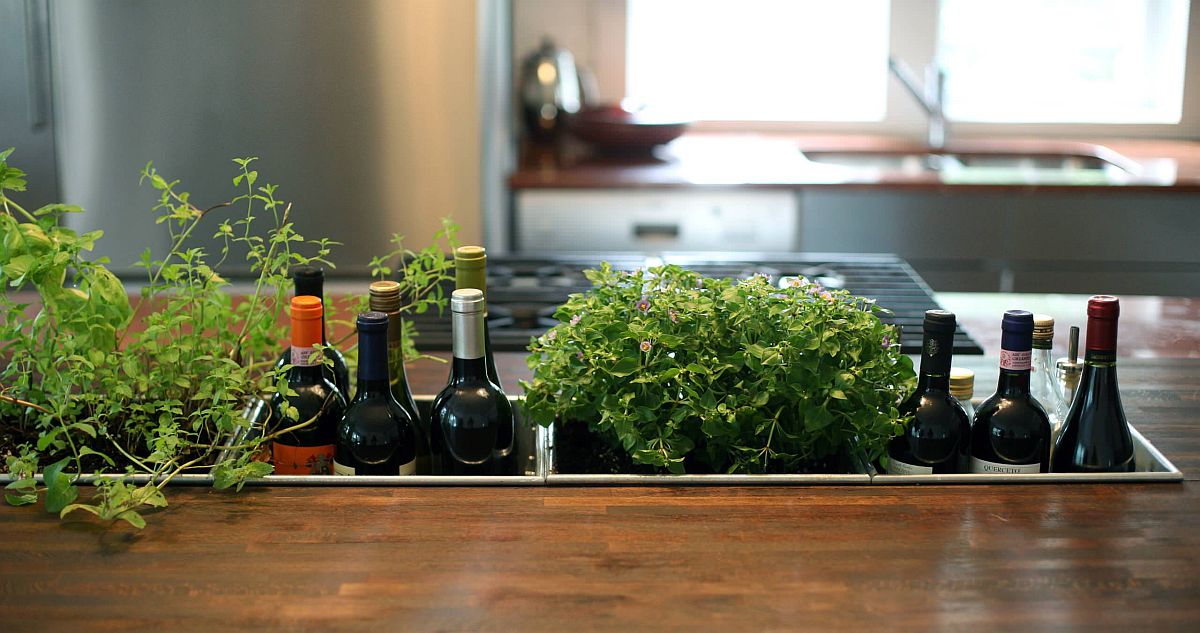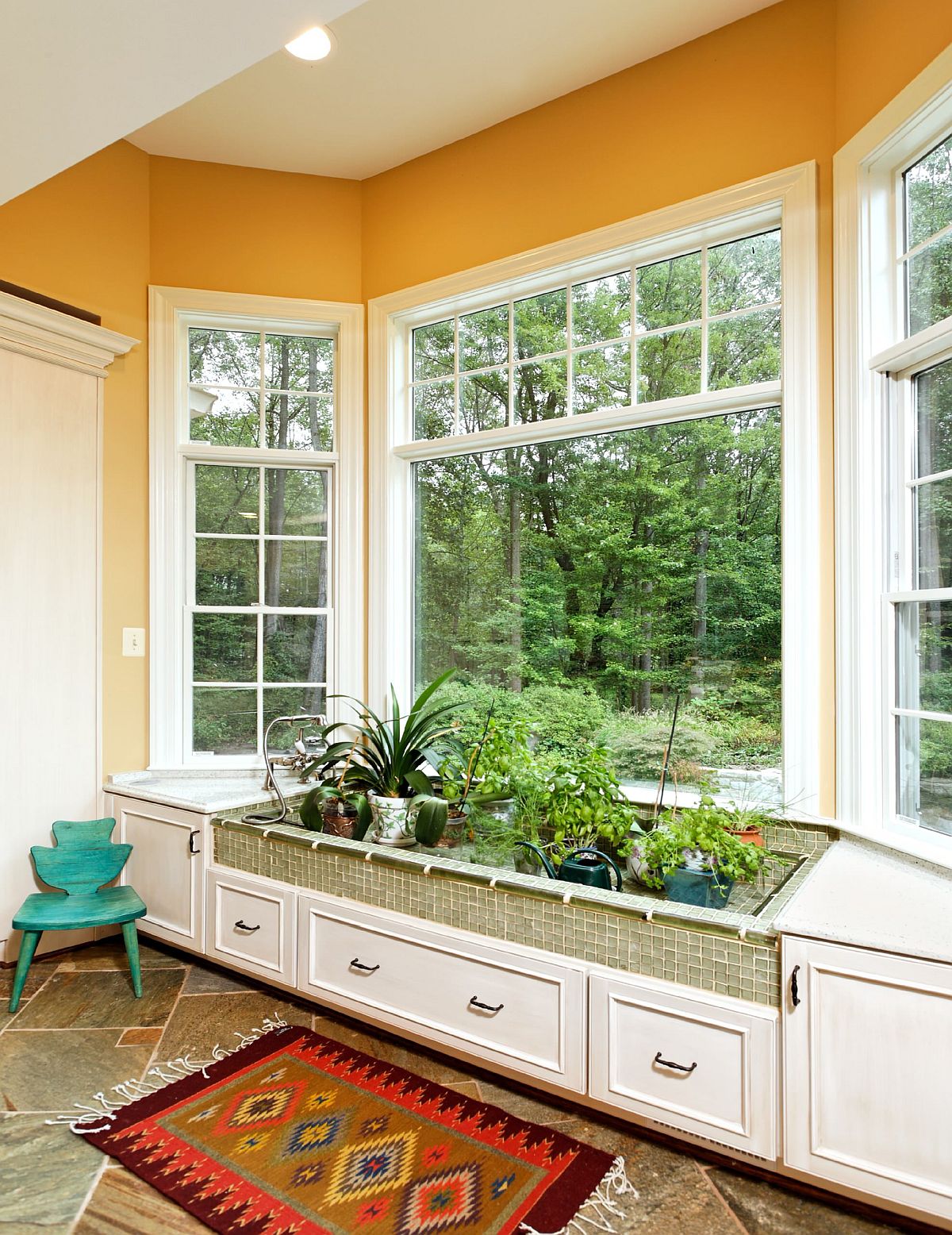 A Place next to the Window
The place next to the window is the most ideal spot for a herb garden in the kitchen. It could be a window seal, a custom set of steps next to the window or even hanging planters – this is an area that is often forgotten because we are too busy looking outside the window! There are plenty of different ideas that can be put to work here depending on what you want. A small herb garden using terracotta pots is the easiest choice. But ideas like a herb garden on old bar cart or trimmings in jars of water that can be later replanted in the garden outside add something different in terms of visual charm.