If there is one style that naturally lends itself to modern homes all across the world, then it is definitely Scandinavian. It is the inherent simplicity, adaptability and functionality of this style that makes it so very perfect for the modern home with limited space and resources. Even in the more expansive residences, Scandinavian style can give the already spacious interior a cheerful, refreshing appeal that puts your mind at ease. It is a style designed around keeping things uncluttered, organized and efficient and today we take a look at some of the best dining rooms embracing Nordic design gleefully.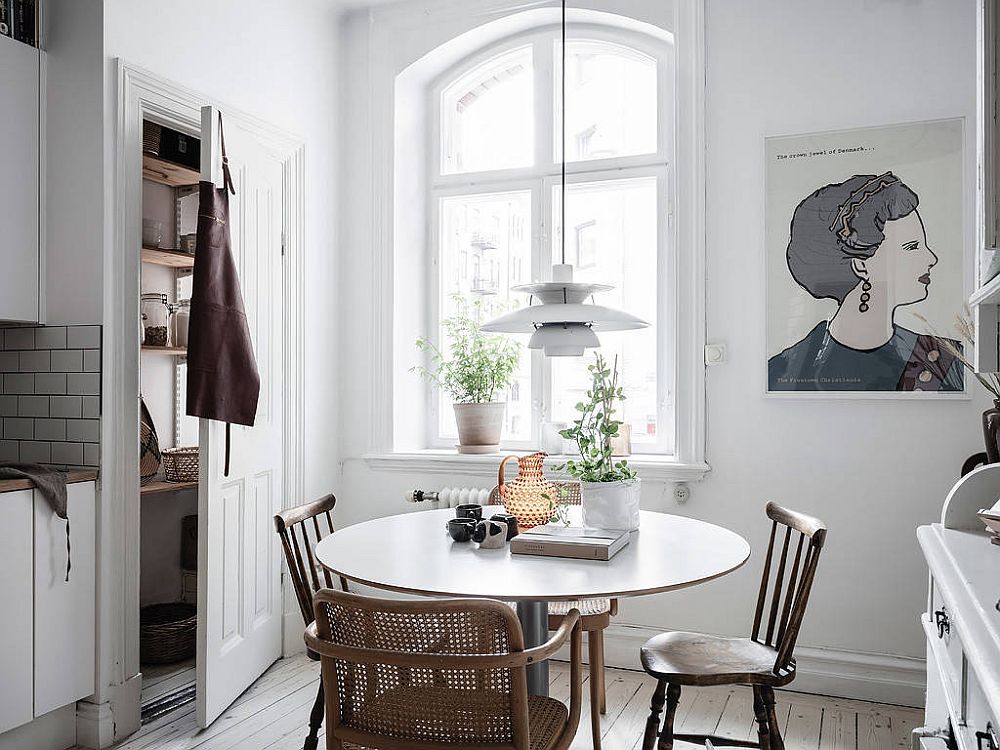 Scandinavian dining rooms always feel much larger than they really are because they employ a neutral backdrop and embrace a minimal decorating philosophy. In the small dining rooms, the style comes in even handier and you can even enliven the setting with pops of color and greenery wherever needed. The best small Scandinavian dining rooms feel inviting and serene without taking away from the style, theme or the overall ambiance of the open plan living area around them. From the ultra-small to the modestly spacious, this is a look at the 20 best small Scandinavian style dining rooms around –
Fall in Love with White
Love white? Then Scandinavian style is one that you will surely enjoy! Most Scandinavian dining rooms tend to have a backdrop in white and that is barely surprising. The style itself largely embraces neutral hues to maximize natural light and this is an idea that works very well in the small dining area. If your little dining room sits in the kitchen or in the corner of the open plan living area, then it makes even more sense to have a background in white. This links it with the space around it, gives you design flexibility and allows you to switch to a different style with ease down the line. A white dining area also lets the small accents, wooden dining table and chairs to stand out even more and make a bigger visual impact.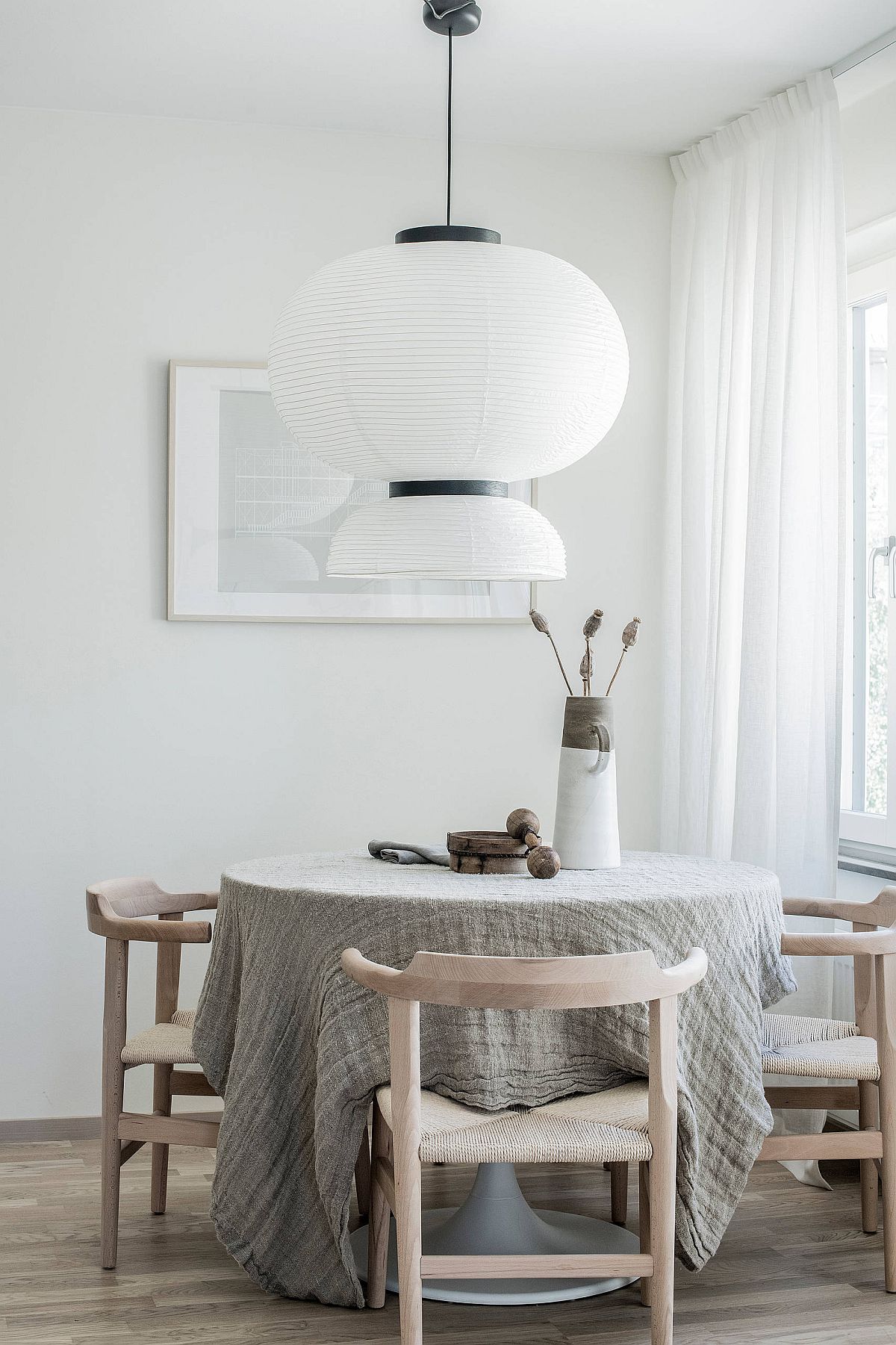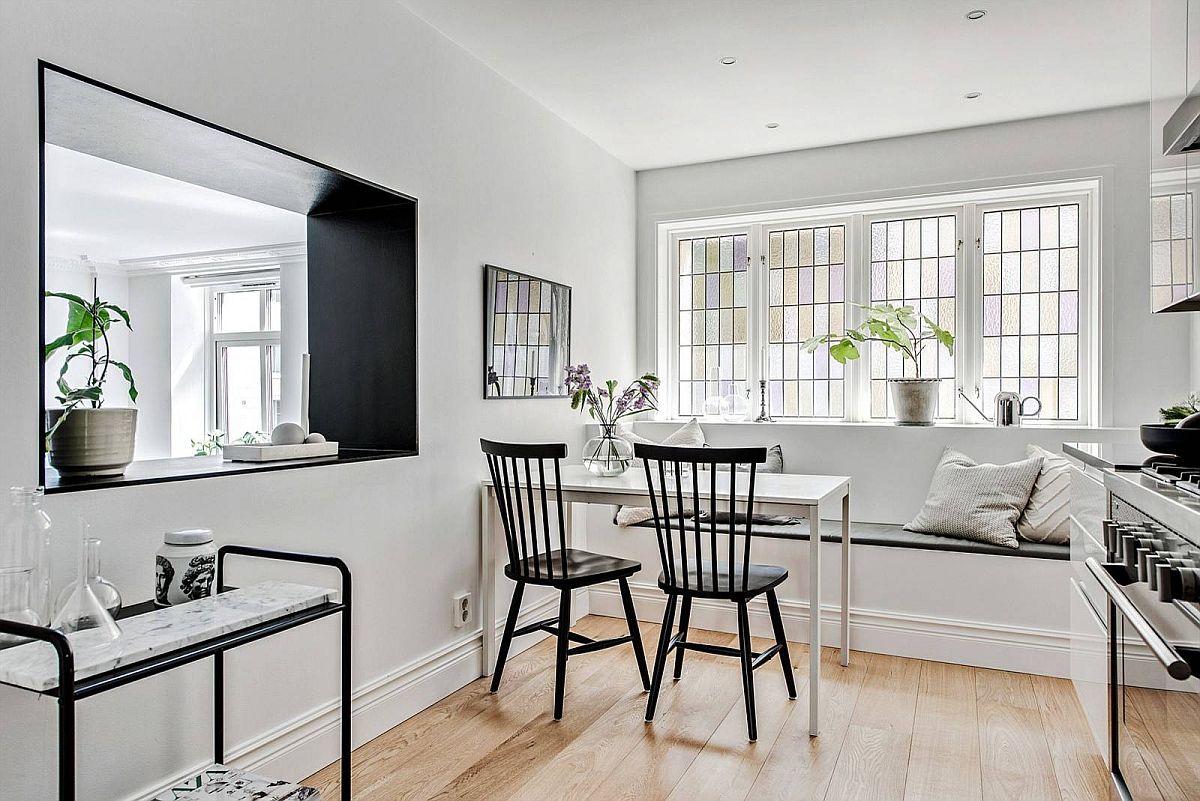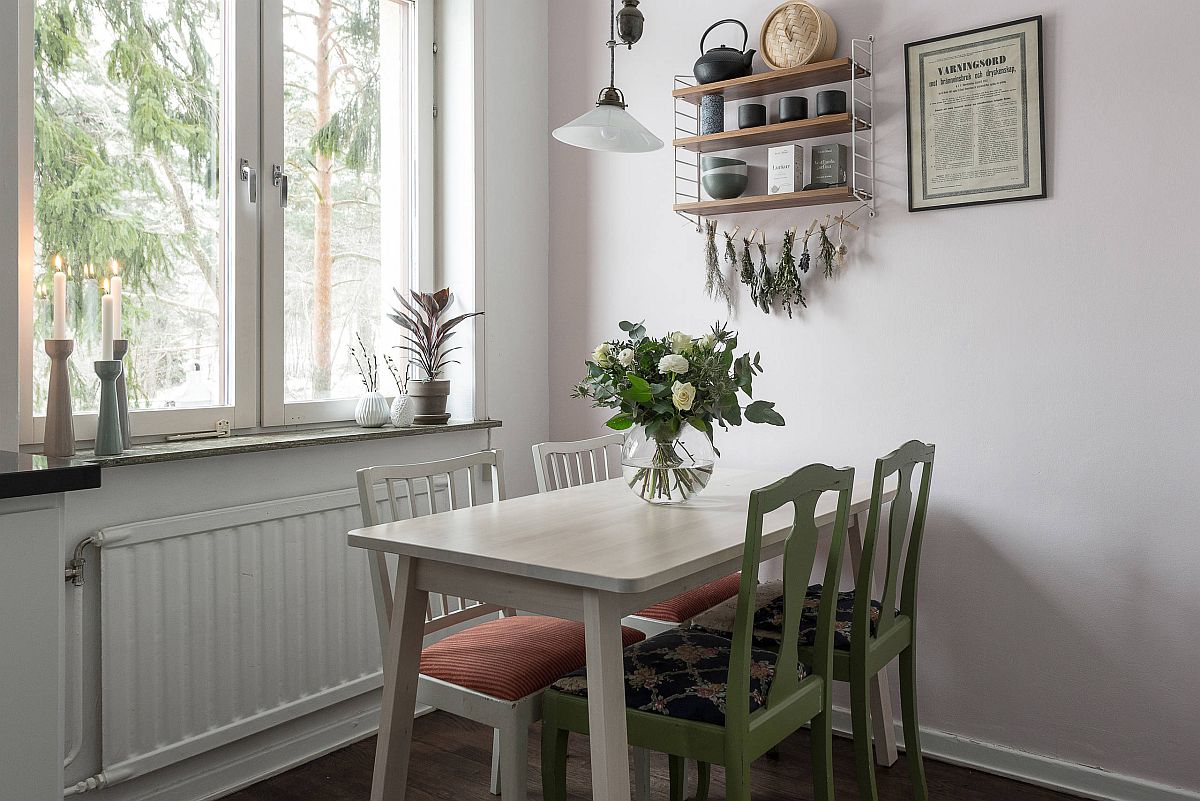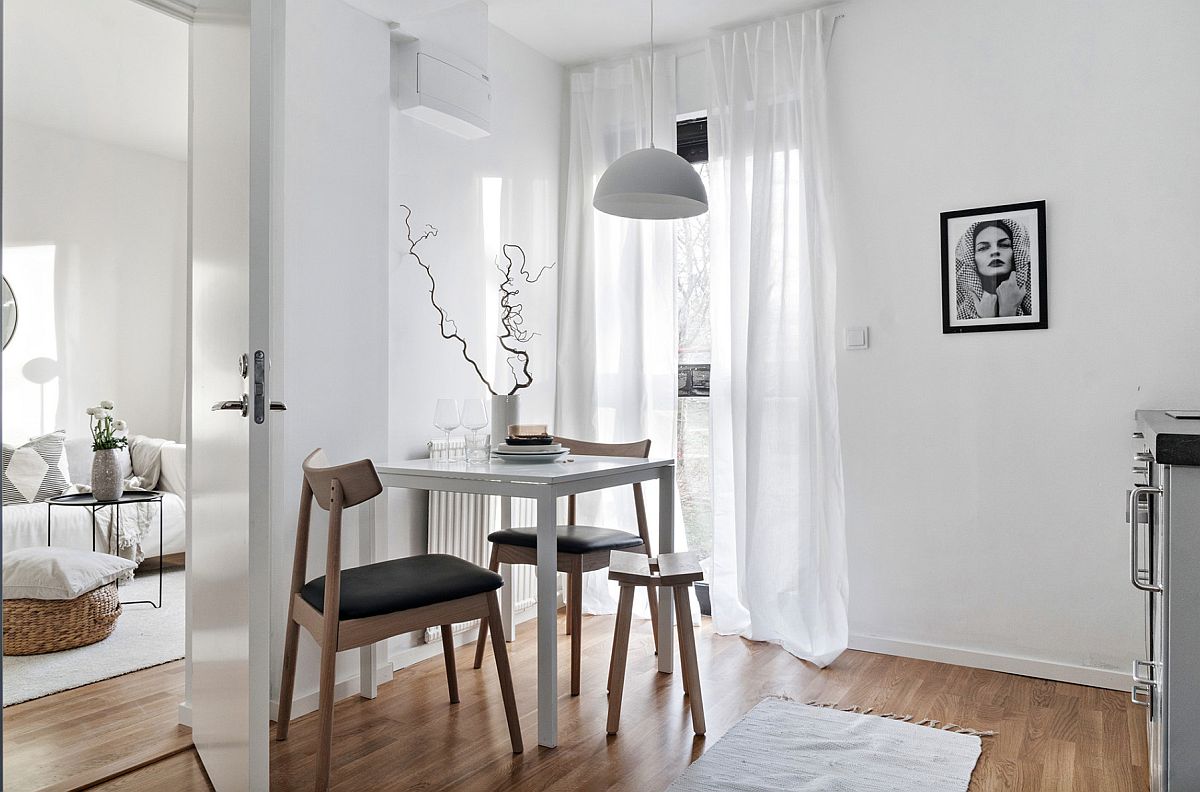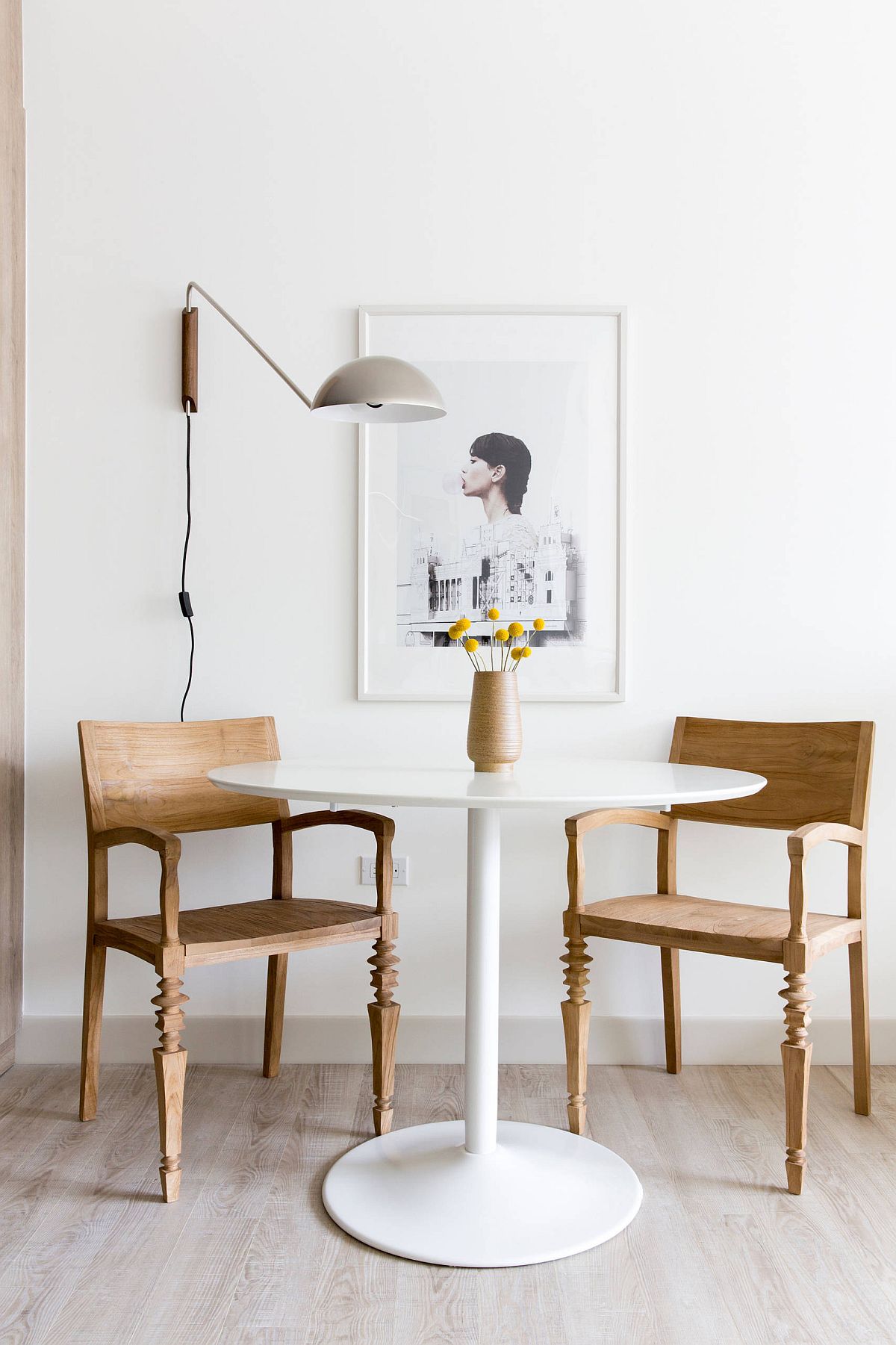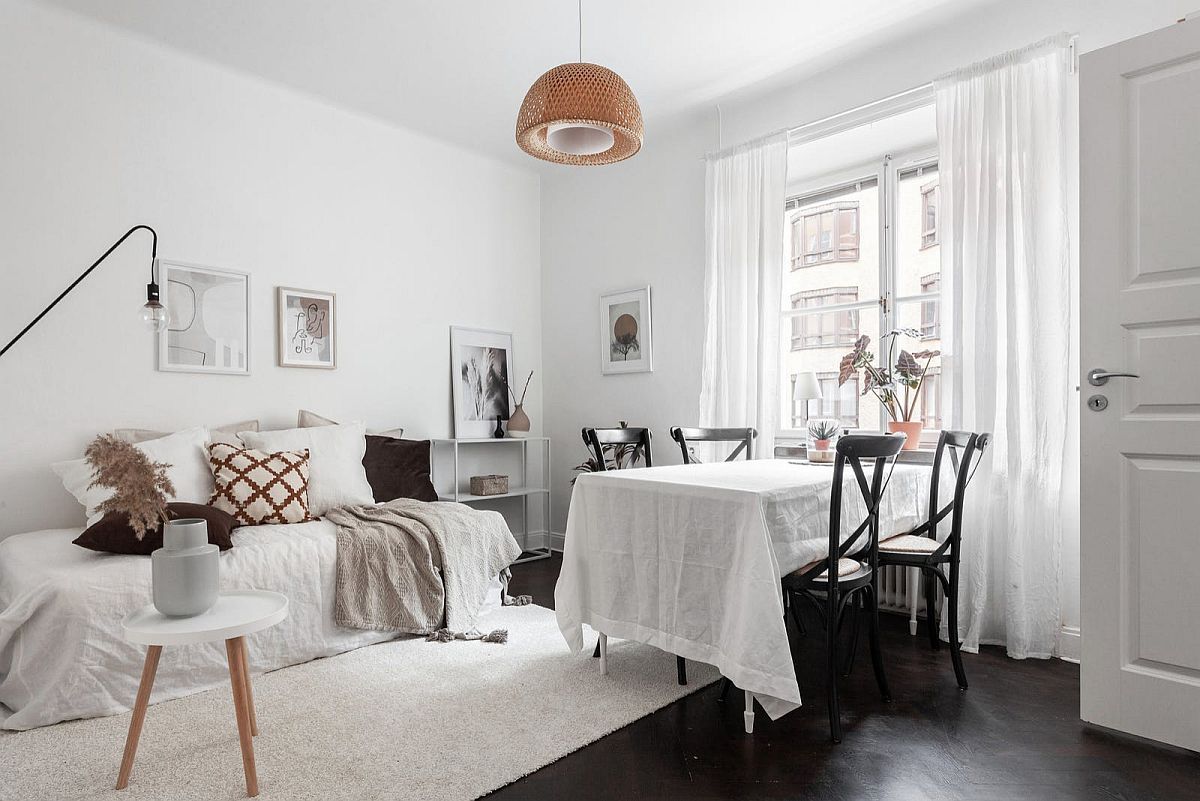 Adaptability to Different Backgrounds
Adaptability is a big part of Scandinavian design and this means you have a dining room that is easy on the eyes even as it allows you to try out different accents, seasonal hues and trendy patterns with ease. White and wood is a popular color combination that works well in the small Scandinavian dining area and is one that is bound to stay relevant for all of 2020 and probably even beyond that. You can always combine basic Nordic design principles with a touch of shabby chic panache, eclectic vitality or even a relaxing beach-inspired look to derive the best out of different styles. It is amazing how well a basic Scandinavian-styled space adapts to different regional and cultural influences.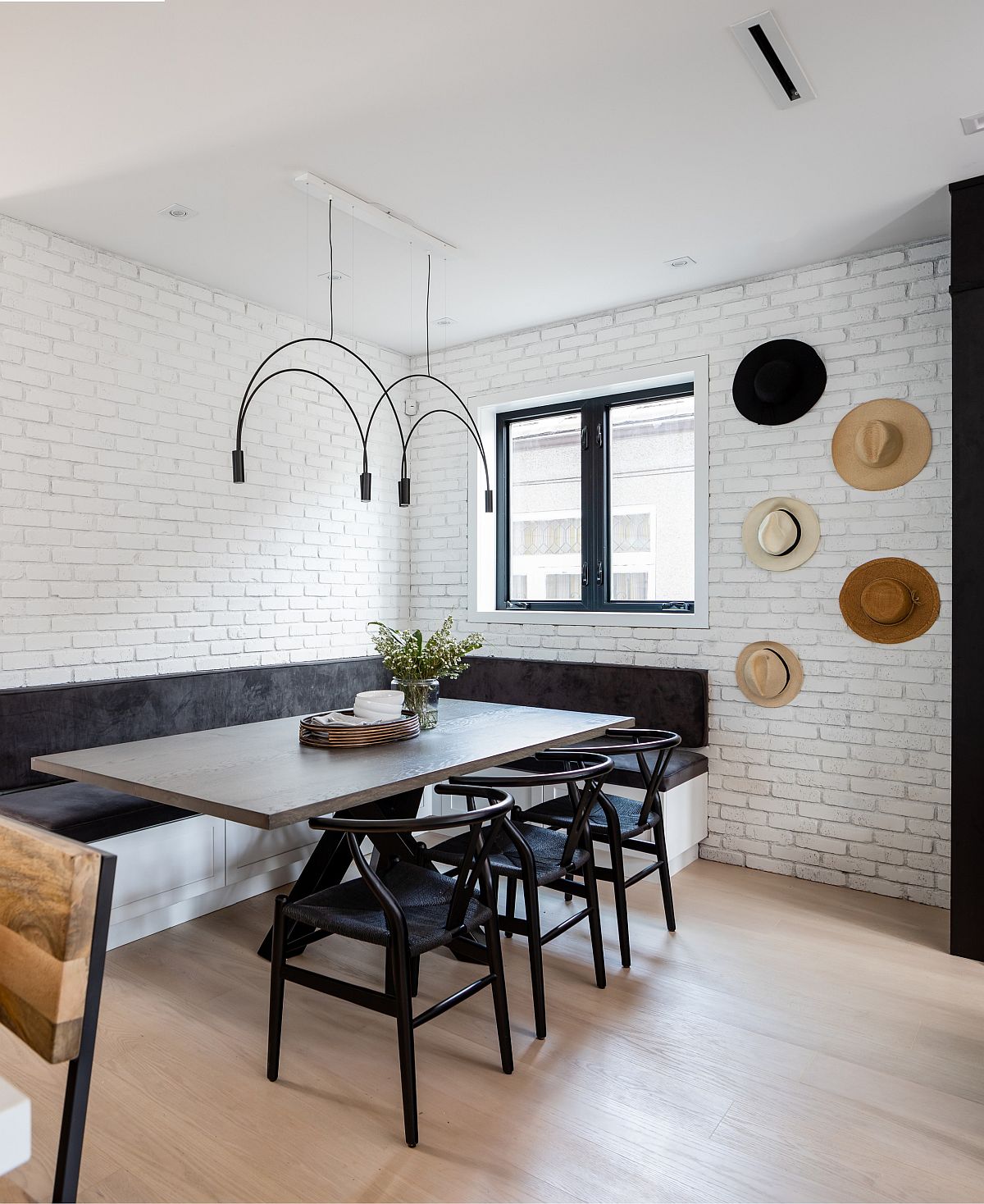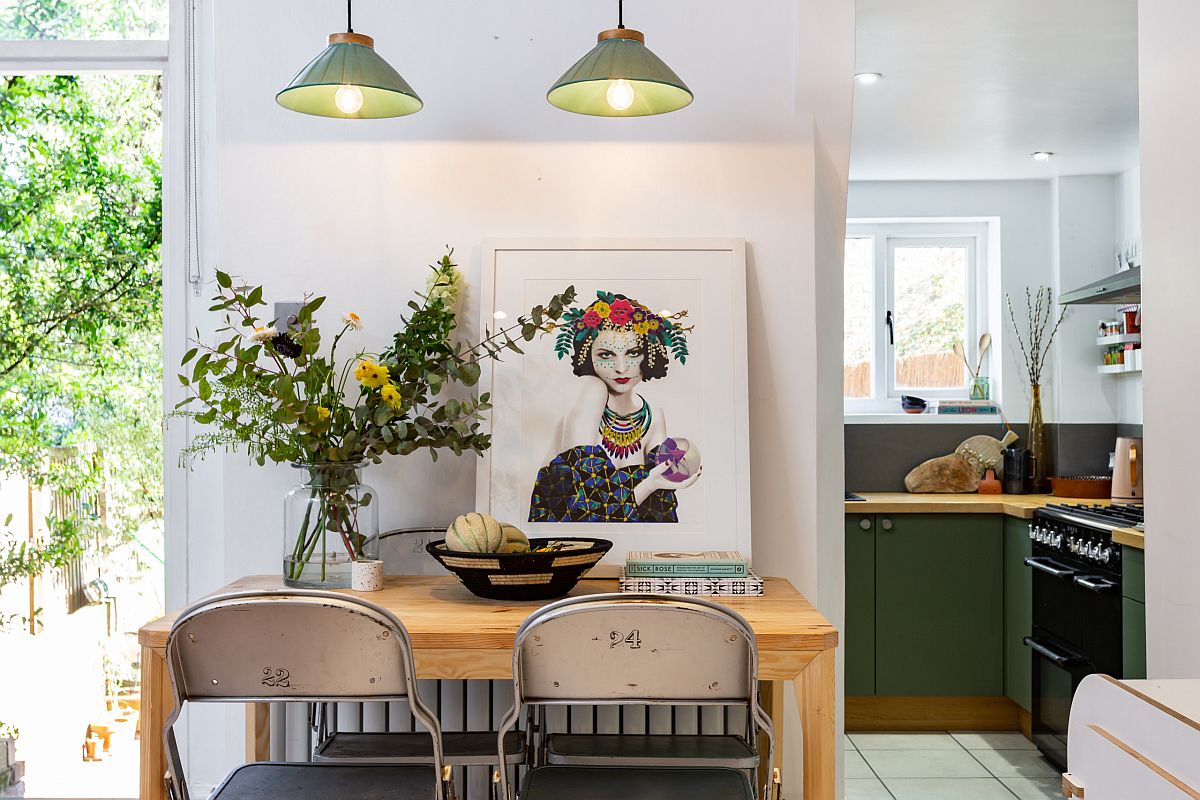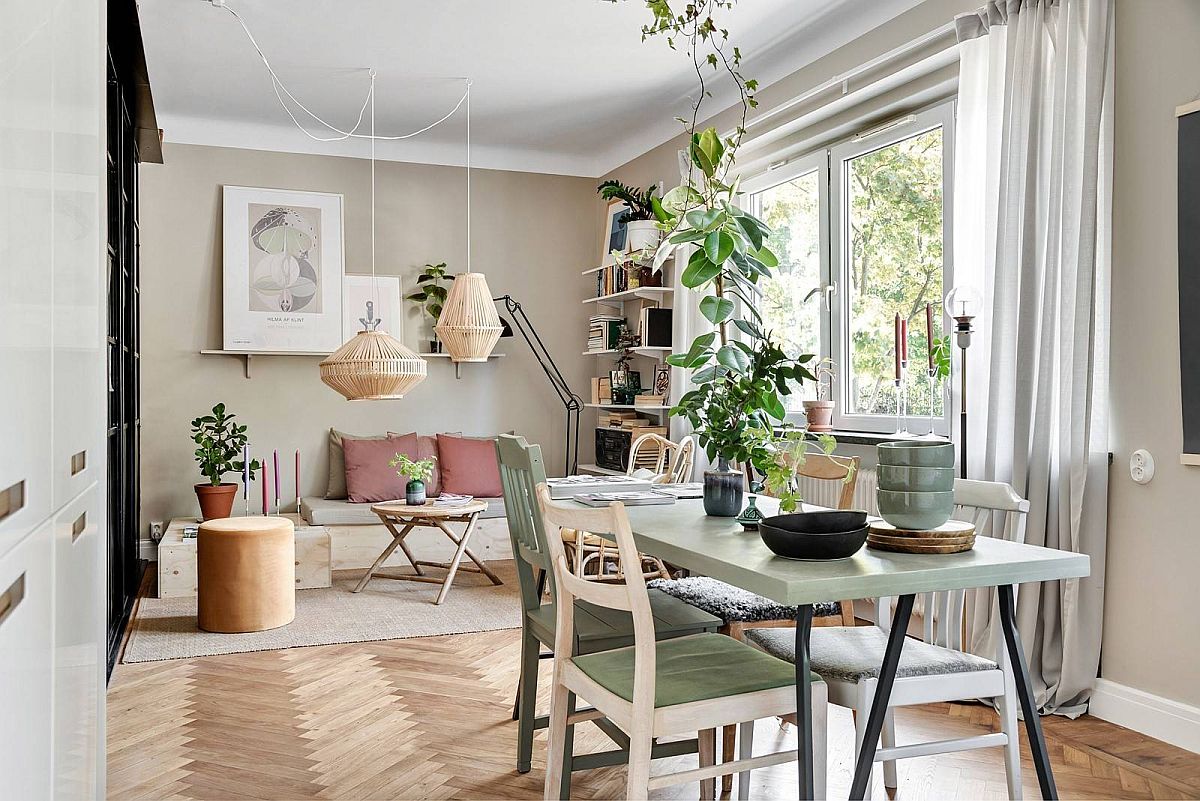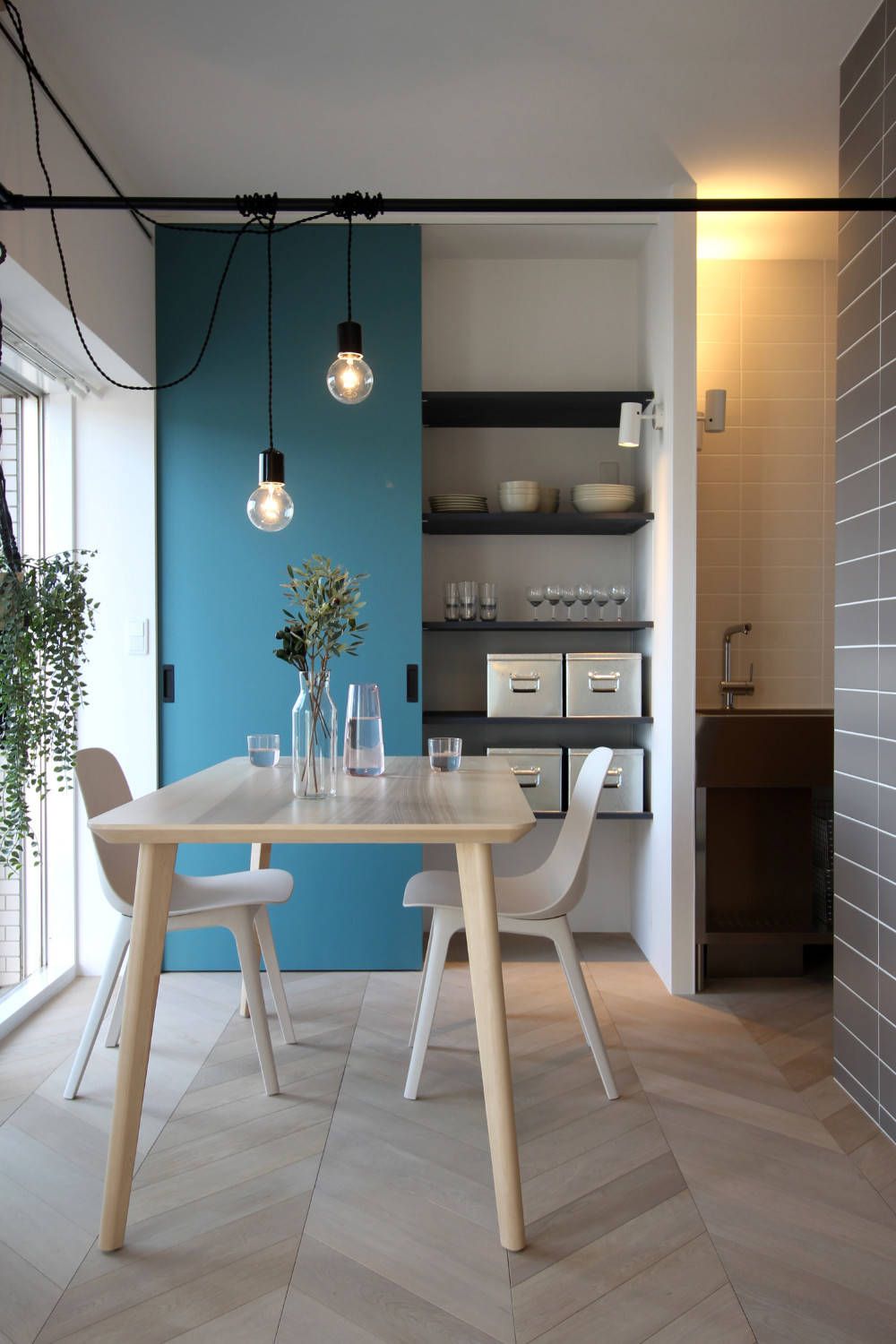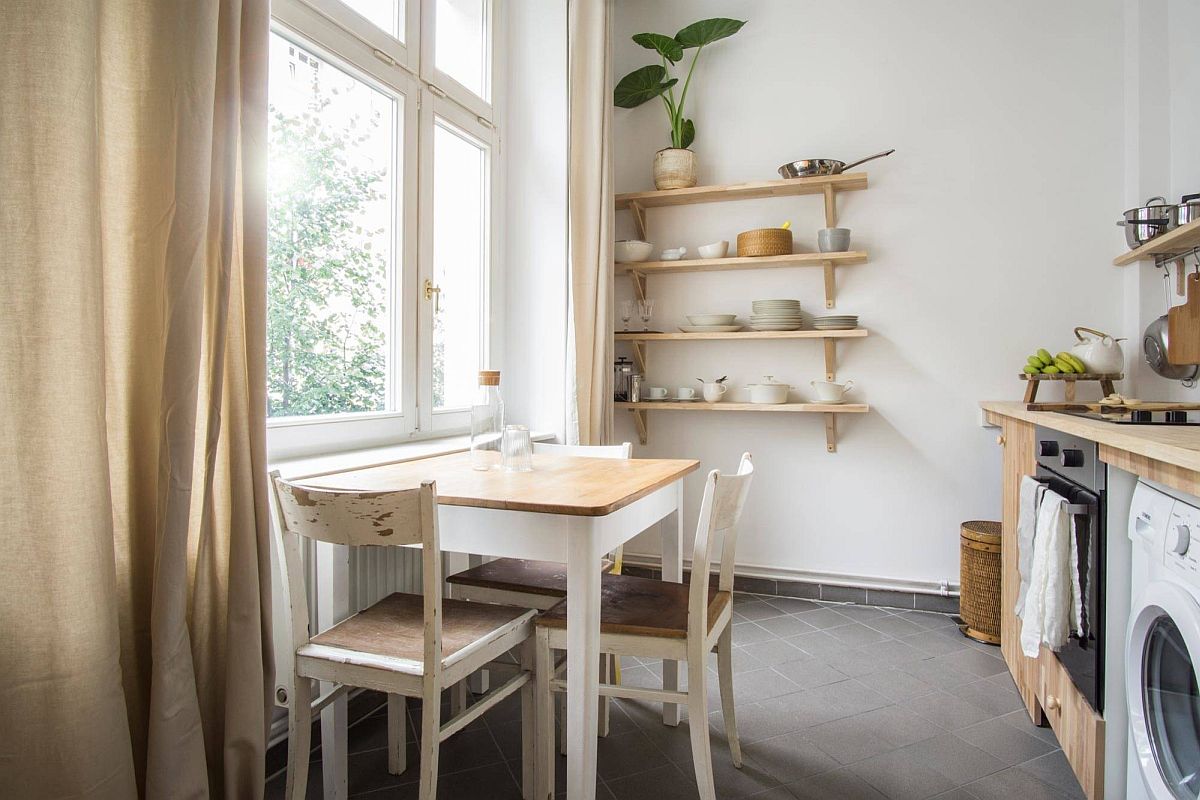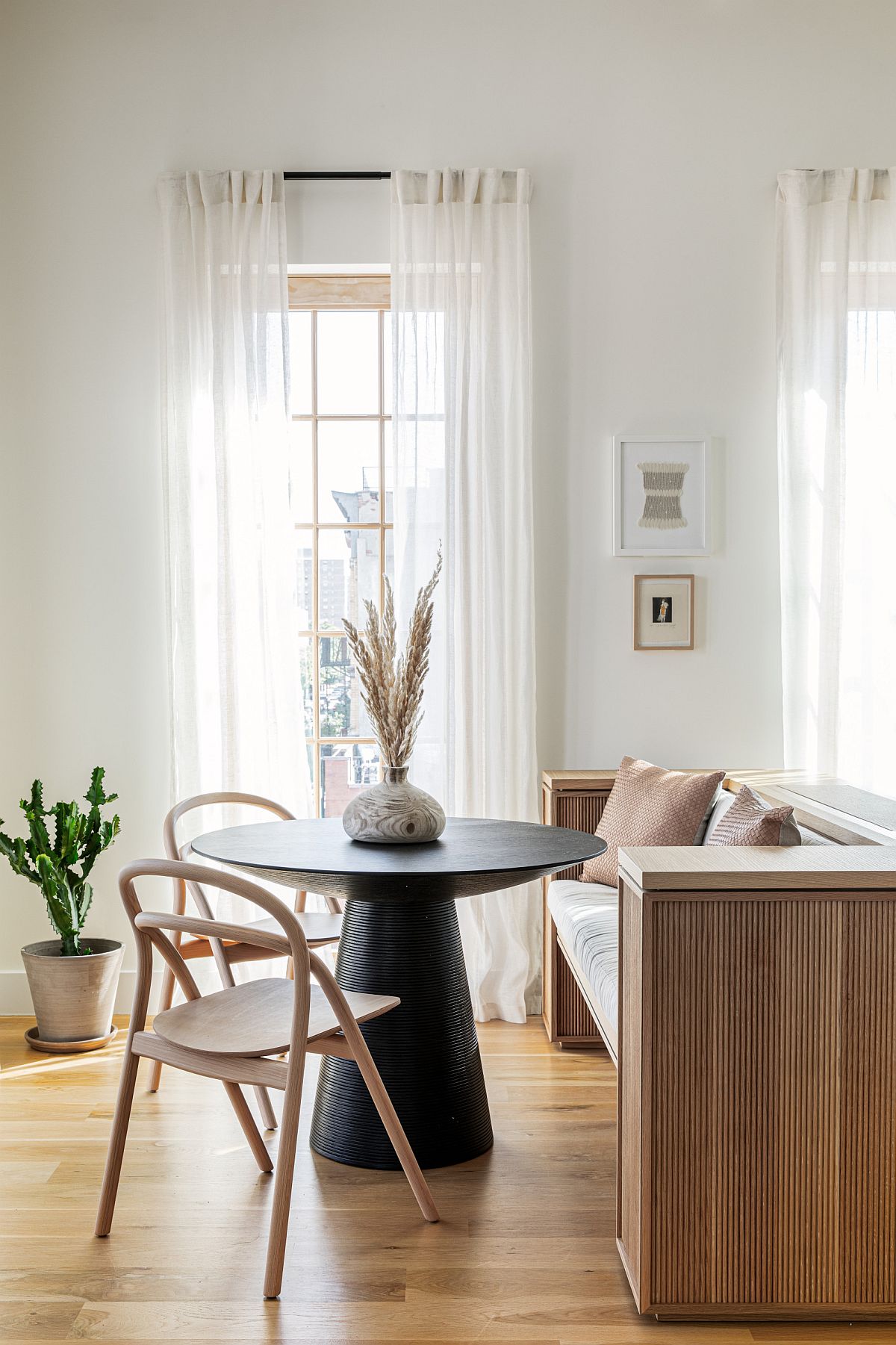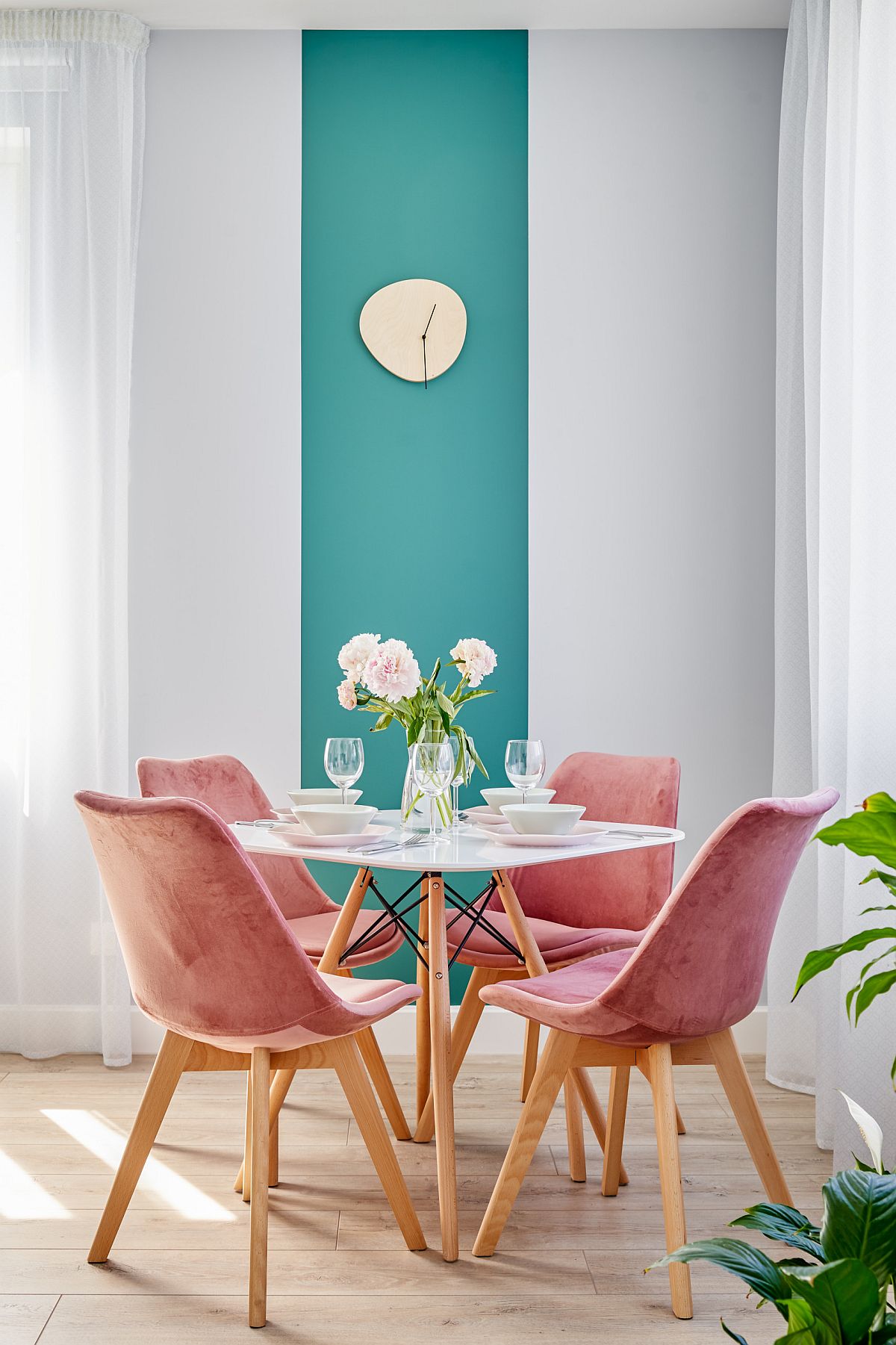 Unlocking Space with the Right Combination
In the small dining room, it is important to ensure that form closely follows functionality and you have a smart blend of the two to ensure space is maximized to the hilt. In Scandinavian style dining room, you already have an efficient setting and nothing but the absolute must finds a place here. This automatically cuts back on wastage of space and you can put the additional square footage to good use by adding other features like a small bench in the corner or an extra seat at the table for guests. Tables for two and those that fold away when not in use offer even more adaptability while circular dining tables with pedestal base allow you to tuck in the chairs without consuming additional space.