How do you decorate a tiny apartment that is barely has an area of 26 square meters? It presents a wide range of decorating challenges that require both creativity and space-savvy solutions to overcome. Not to mention the visual picture that needs to be bright, cheerful and elegant to compensate for the lack of space. Incorporating all these features with a fabulous blend of modernity, minimalism and Scandinavian simplicity is this ultra-tiny apartment that still feels both inviting and spacious. You can instantly notice all the basics of designing a small apartment come into play here – the neutral backdrop in white, an uncluttered living environment, décor that is easy on the eyes and clever delineation of space without use of walls.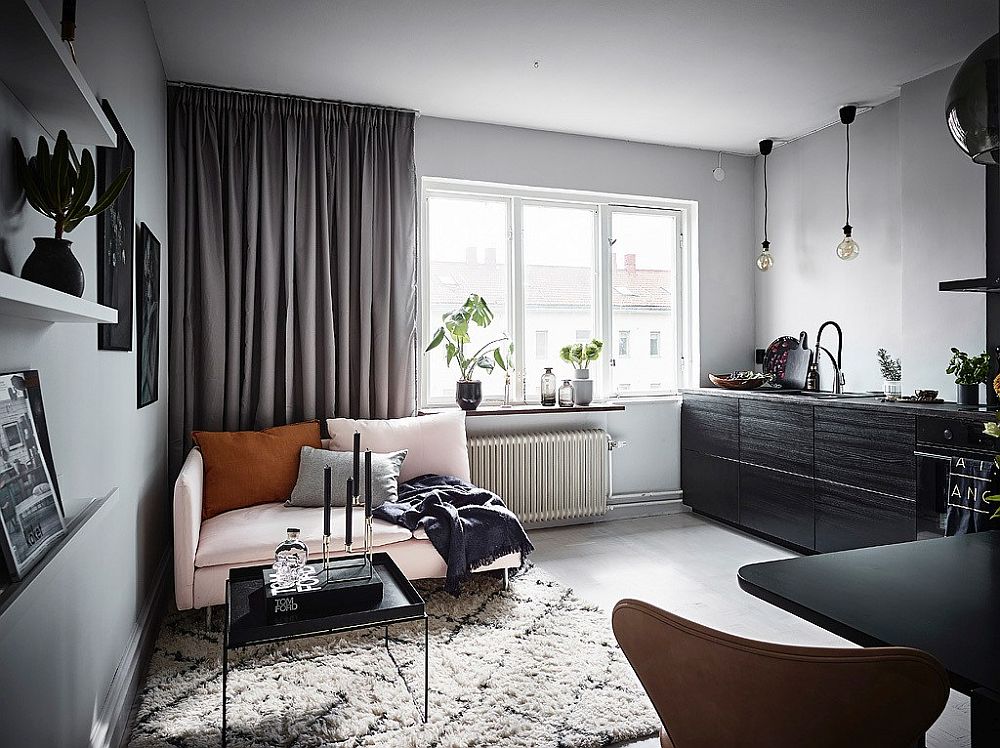 A large window that sits exactly opposite to the entrance of the apartment ushers in plenty of natural light. It is the window sill that offers additional desk and decorating space while a comfy couch in pastel pink in the corner provides plush seating. If you notice carefully, it is the rug on the floor that defines the boundaries of the living area with the opposite side containing a large wooden kitchen workstation. Edison bulb lighting further accentuates the simple elegance of the apartment while a tiny dining space for two snugly fits in next to the glass-walled bedroom.
RELATED: Going Vertical: Tiny 22-Sqm Apartment Maximizes Space in Style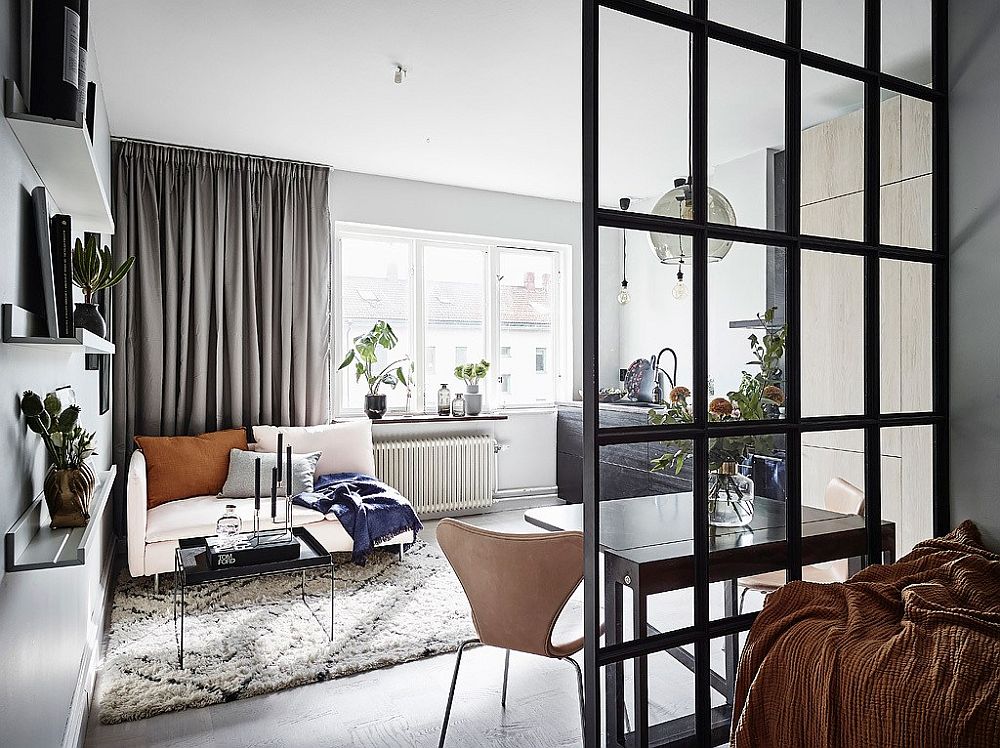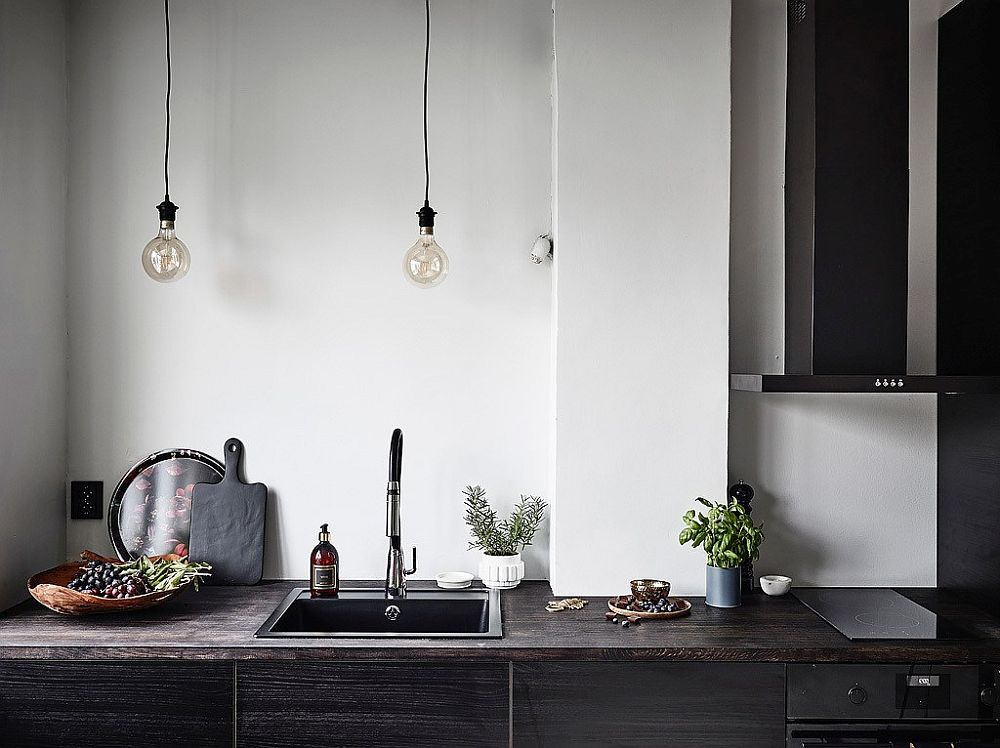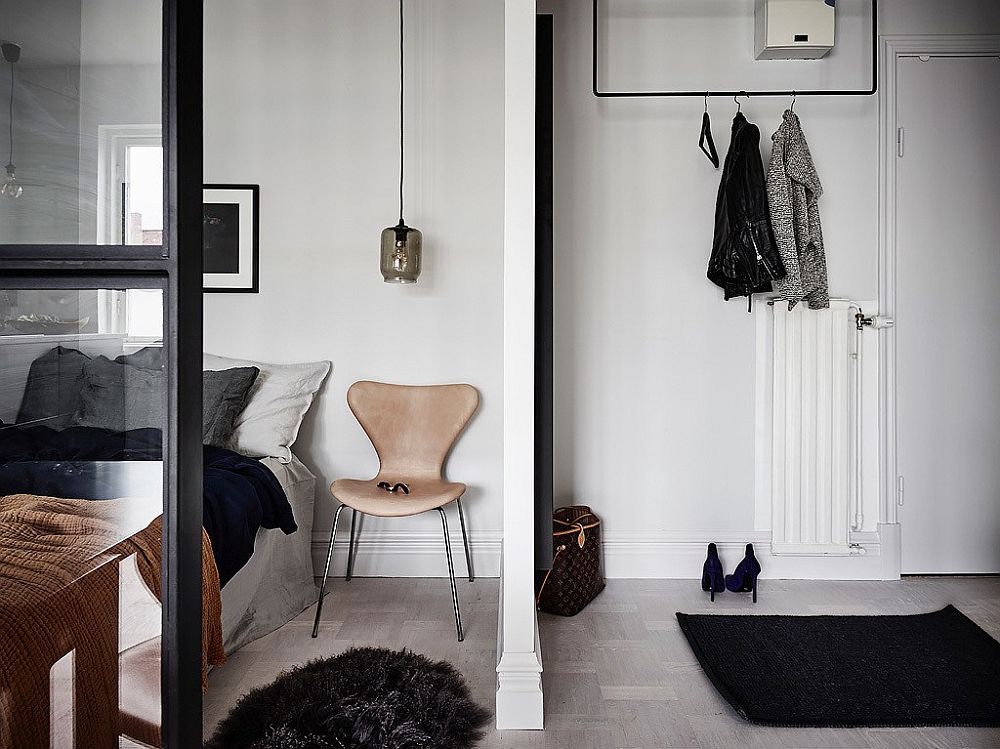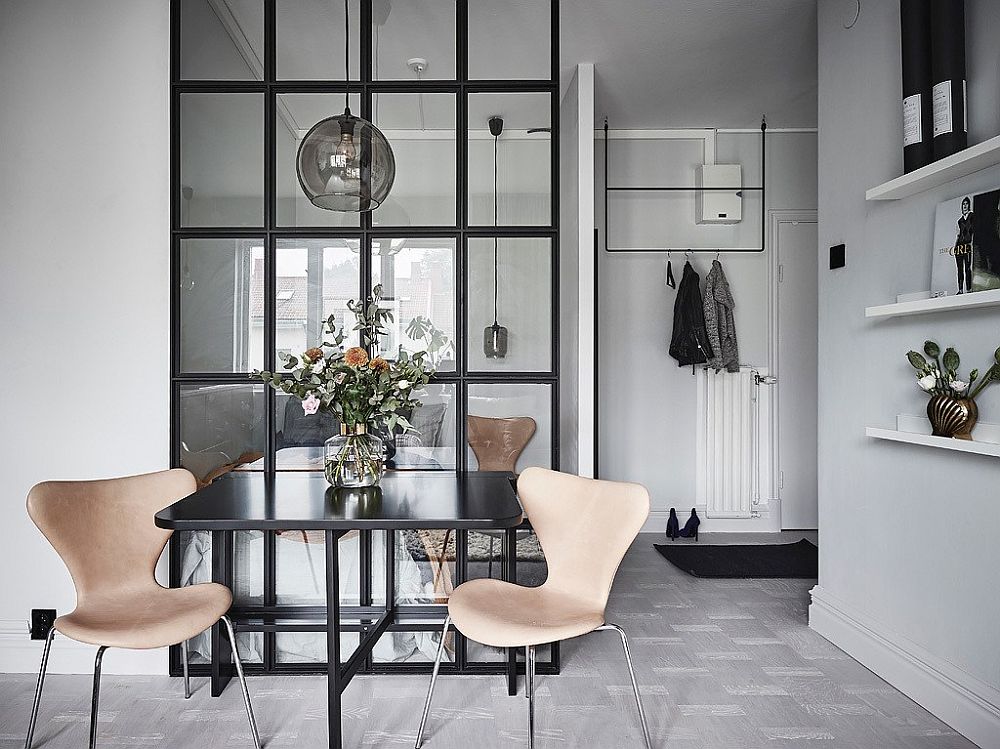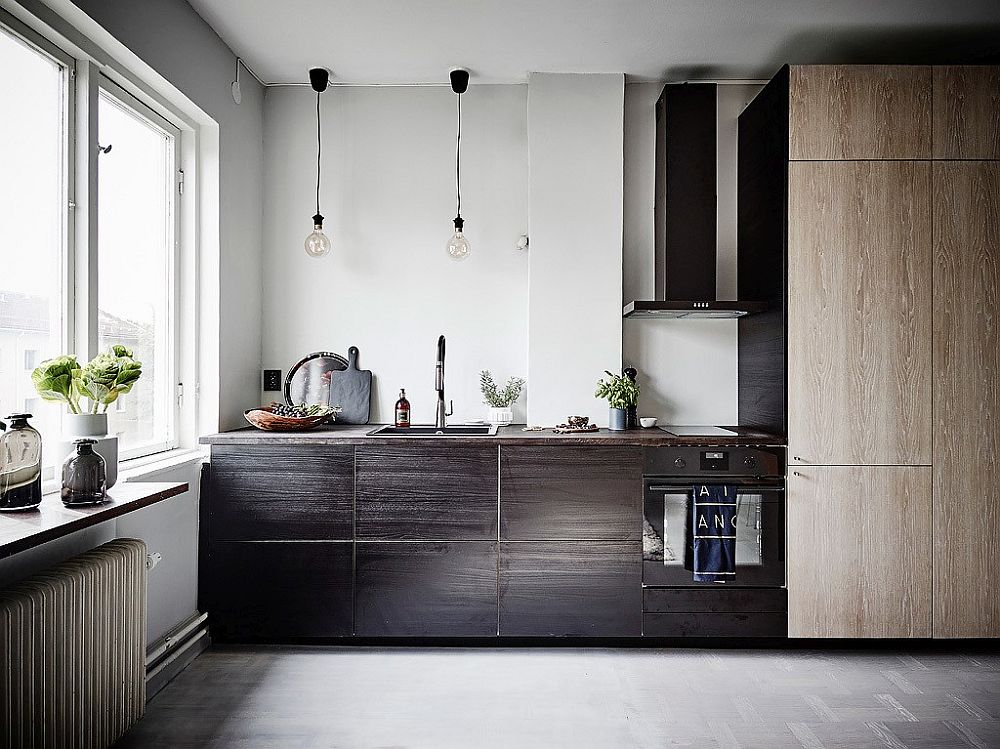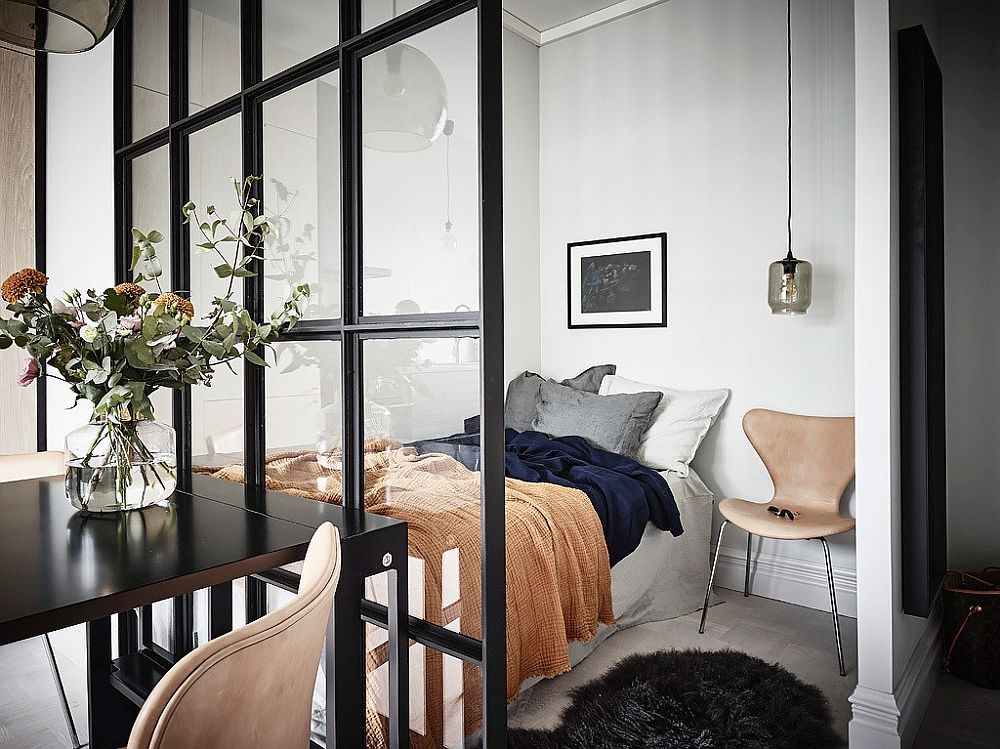 Light flows freely into the small bedroom and the apartment feels absolutely perfect for a couple starting out in the big city! If you are looking for ways in which you can decorate your own small studio apartment, then there is plenty to learn from here!
RELATED: This 30 Square Meter Micro-Apartment has a Moving, Multi-Functional Wall