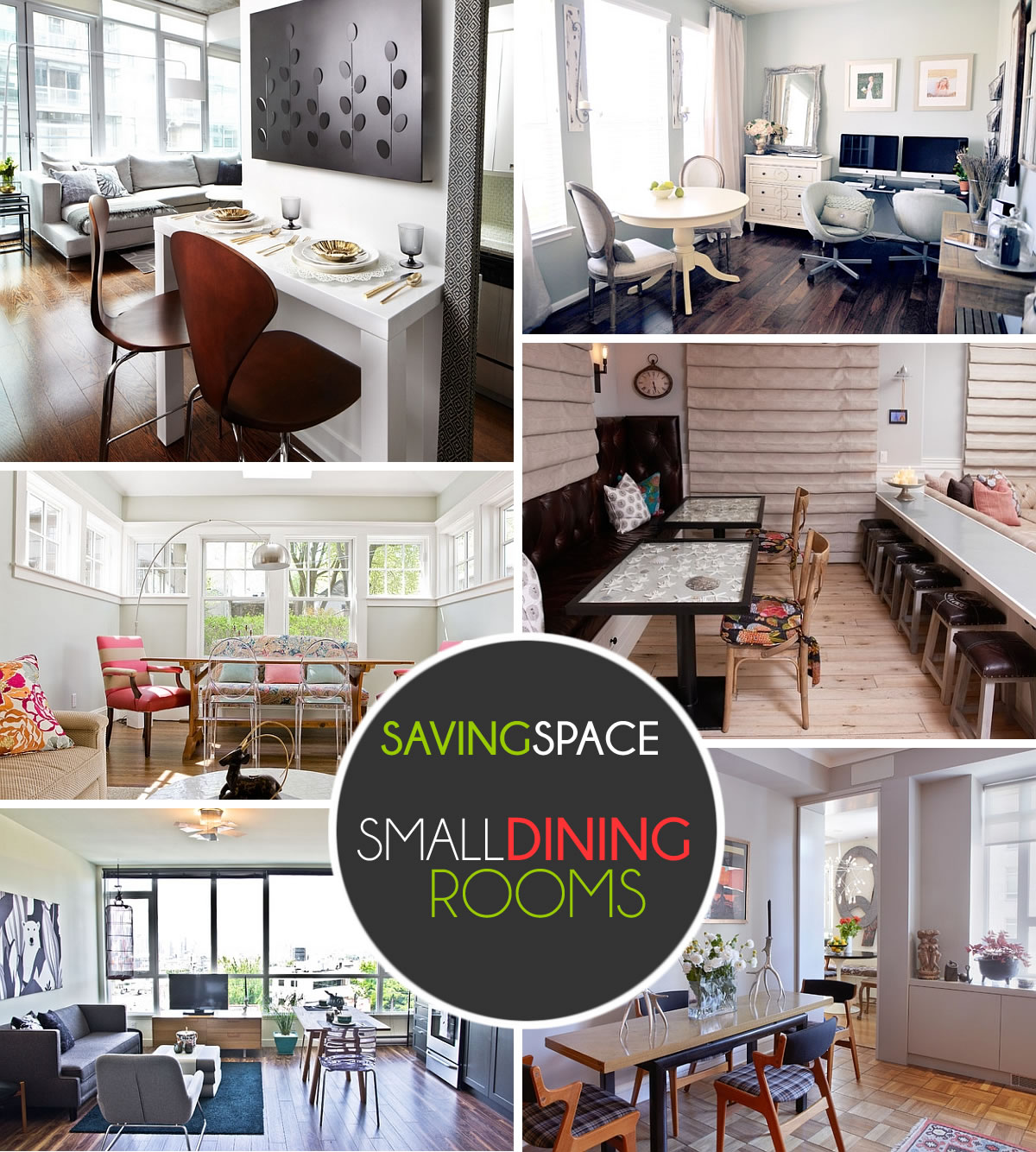 Small dining rooms and areas are inherently a lot more difficult to design than compact bedrooms and tiny living spaces. We often complain about the lack of available space in our own homes to find an excuse for pretty much every design conundrum. But for the imaginative, space is definitely not a constraint.
The many beautiful dining spaces, nooks and exclusive yet compact dining rooms on showcase today will tell you that all you need is a bit of planning and some ingenuity to overcome this common and perpetual problem.
Fashioning a small and stylish dining space is also about having plenty of patience. When you walk into a furniture store or shop online, you often come across scores of large dining room tables and expansive chairs that look great in the showroom setting. Bring them home and you soon realize the mistake you have made. But the gorgeous inspirations that we have put together will show you how to overcome this hindrance. So dig in and enjoy this resourceful dining room collection –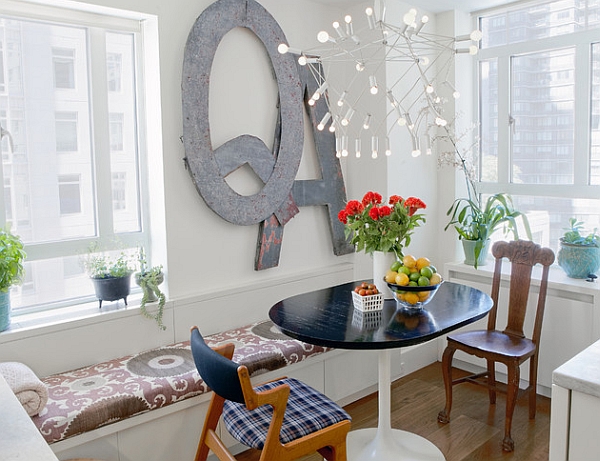 by Wettling Architects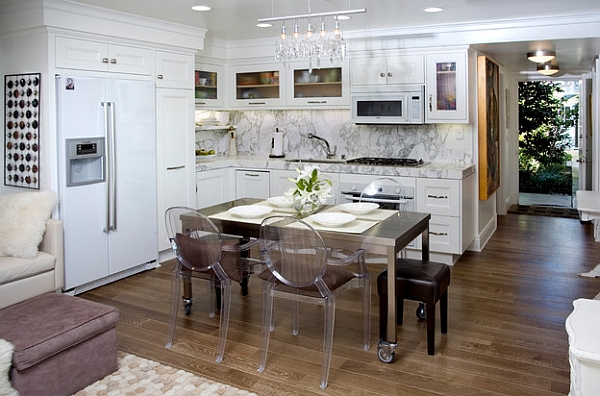 by James Glover Residential & Interior Design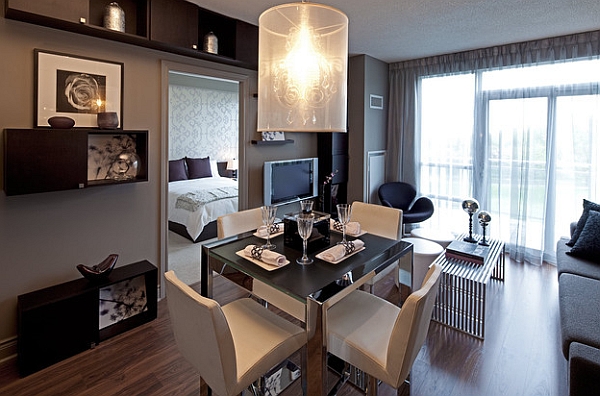 by Peter A. Sellar – Architectural Photographer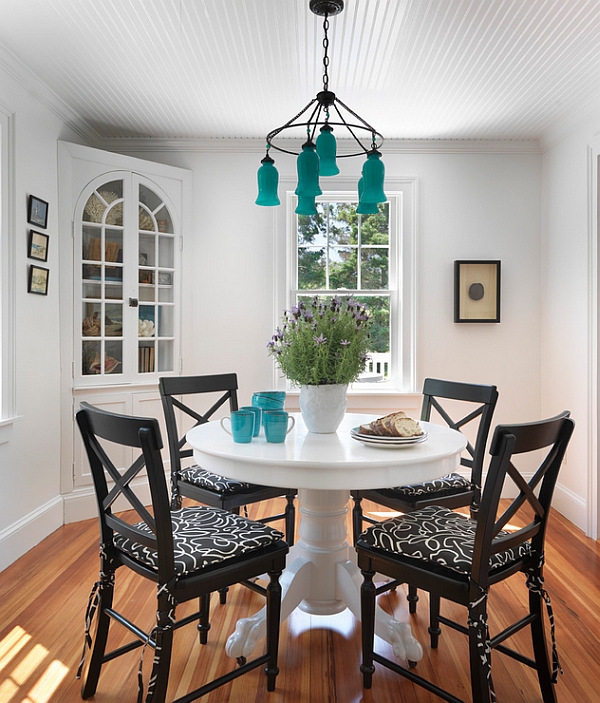 by Kate Jackson Design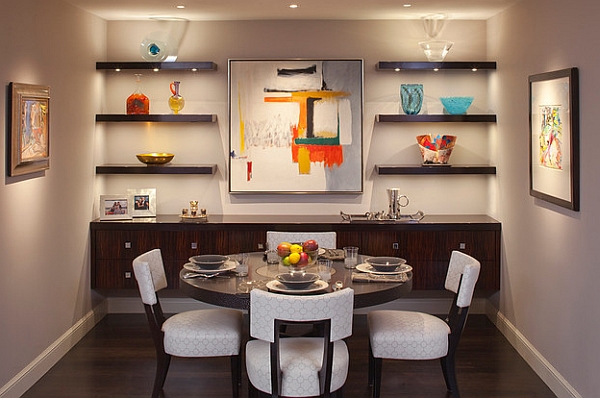 by EJ Interior Design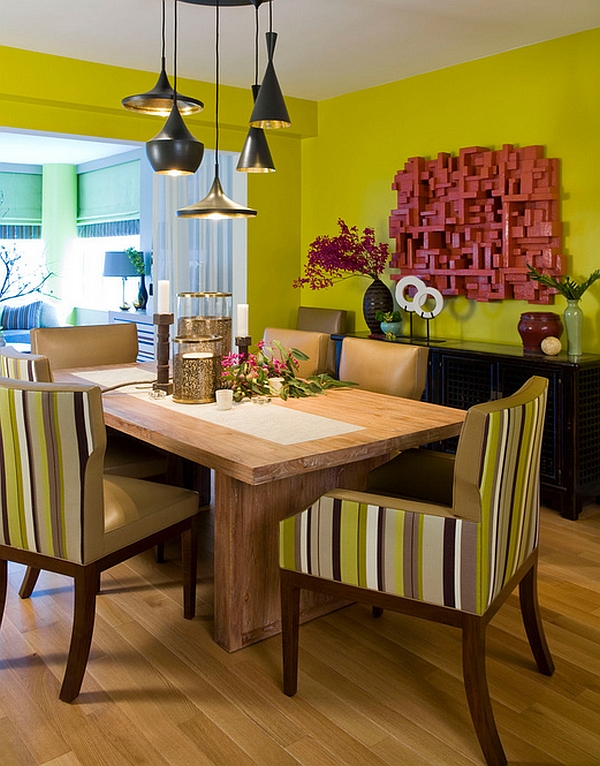 by Willey Design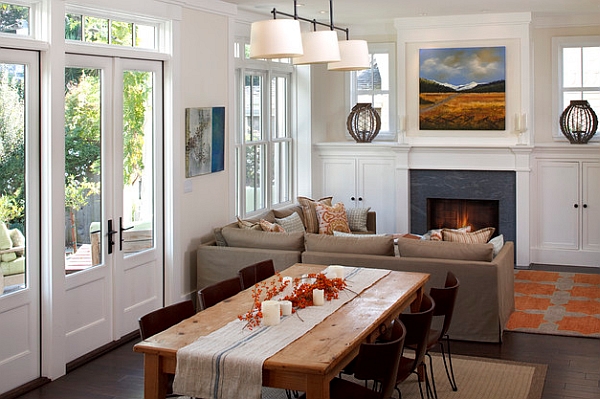 by Artistic Designs for Living, Tineke Triggs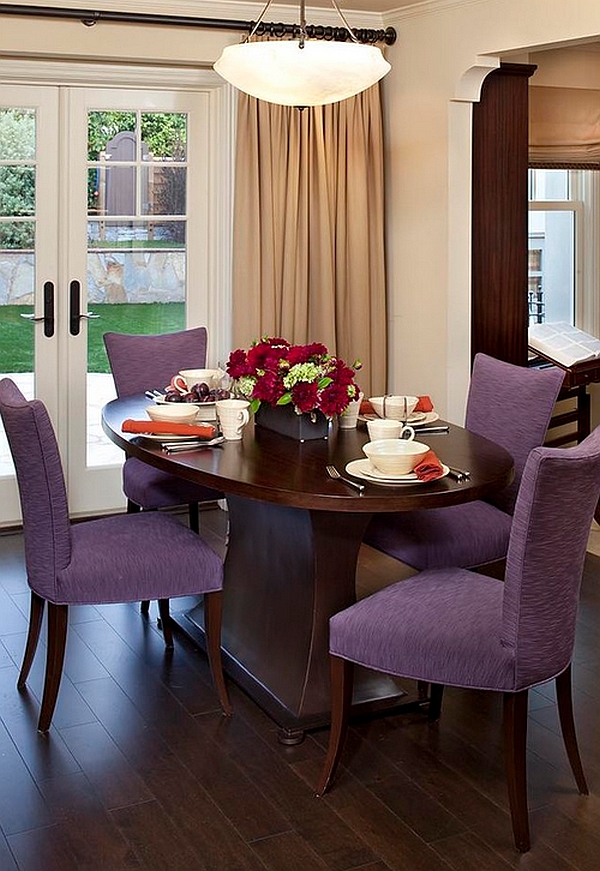 by Lindy Donnelly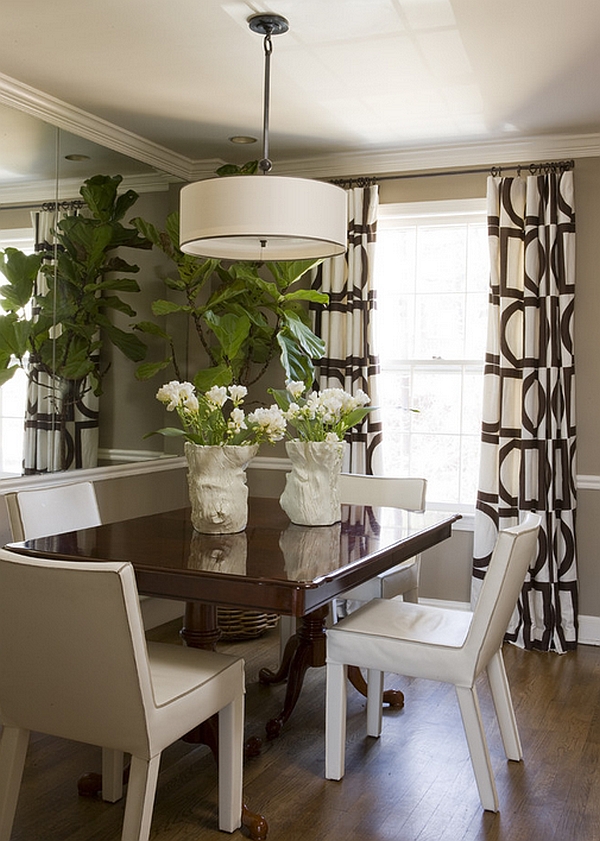 by Liz Levin Interiors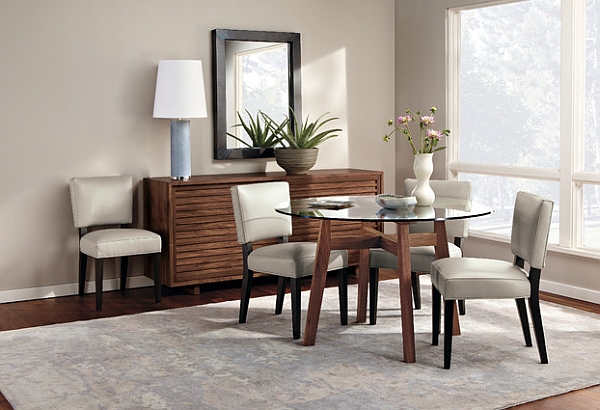 by Room & Board
Dining with a Difference
As we often flip through the images of expansive villas and amazing apartments, we tend to stumble across really lavish dining rooms that almost appear unreal. While you cannot replicate the magnitude, there is no reason why one should not add a dining space that is equally sophisticated and charming. To achieve this in limited space, try to think beyond the usual formula of just one table and four or six identical chairs. As you can see with the many homes featured here, loveseats, small couches, acrylic chairs coupled with compact sofas and a combination of completely different chairs can be used to craft a stunning and eclectic dining room.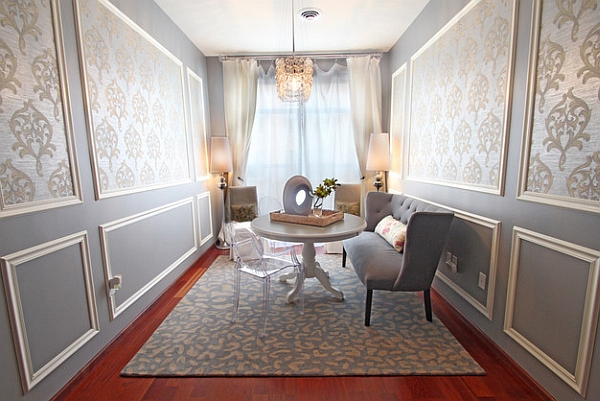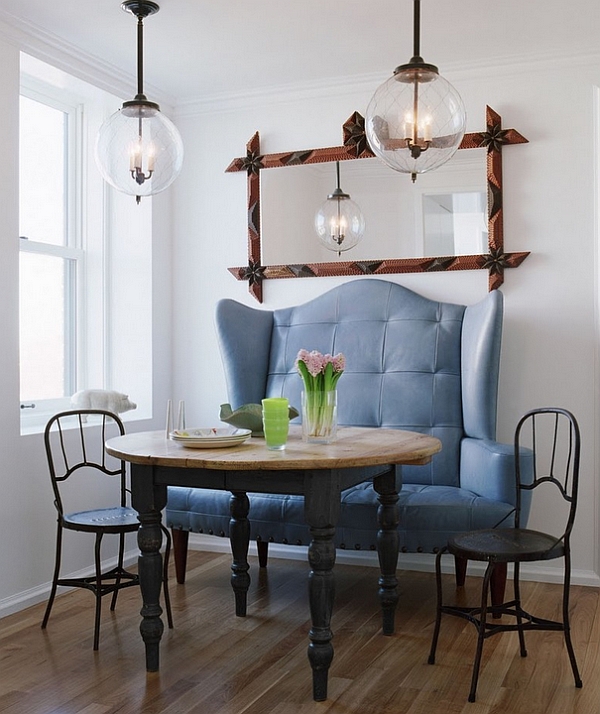 by Incorporated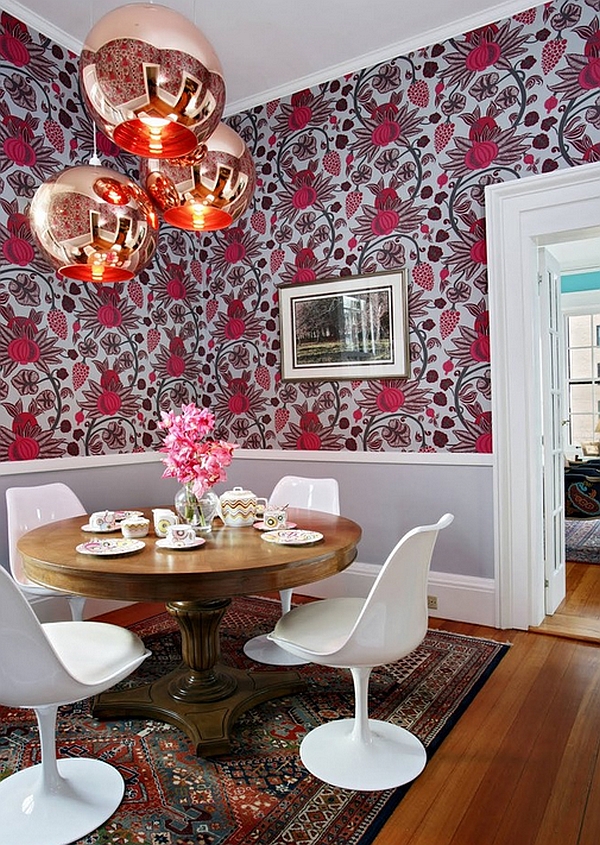 by Kati Curtis Design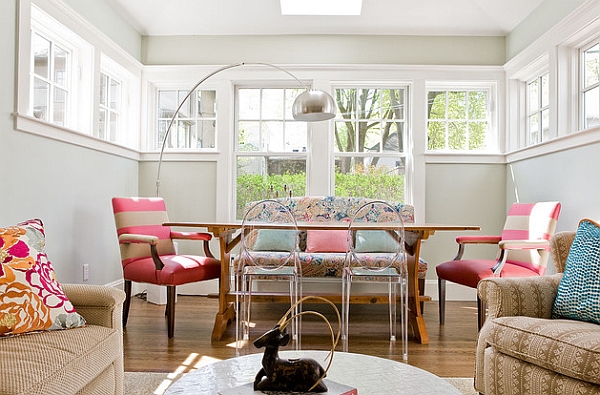 by Ana Donohue Interiors
But if you are a stickler for convention and an eclectic look does not tickle your fancy, then try bringing in a table that blends with the theme of the surrounding space. Decorating any small space is about avoiding visual fragmentation. Circular tables, transparent chairs and square tables with glass tops create an airy atmosphere and ensure that the small room looks larger than it really is.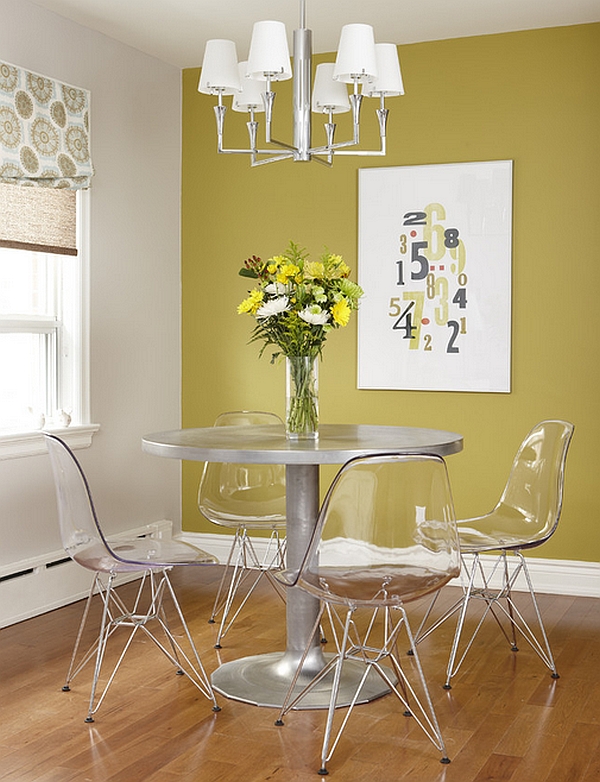 by Jo Alcorn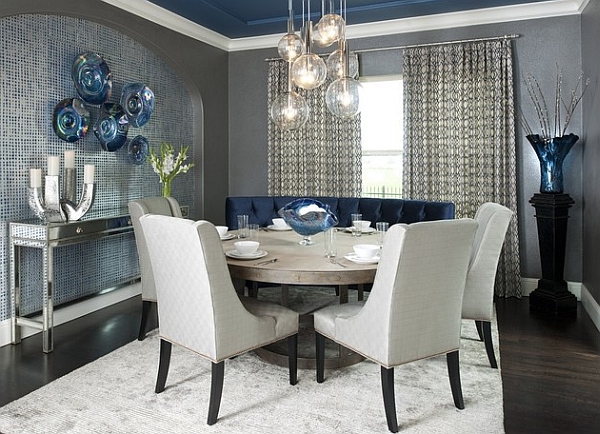 by Dallas Rugs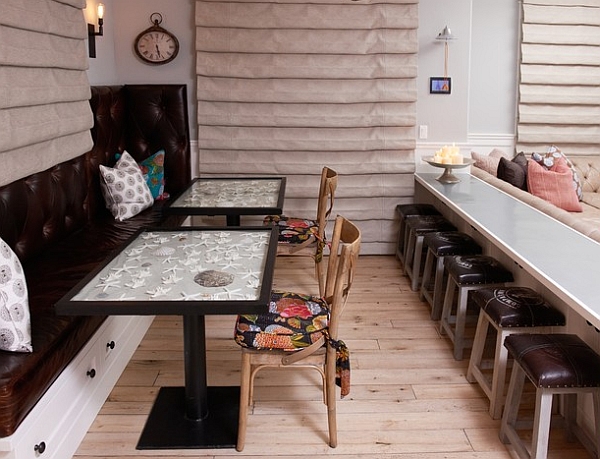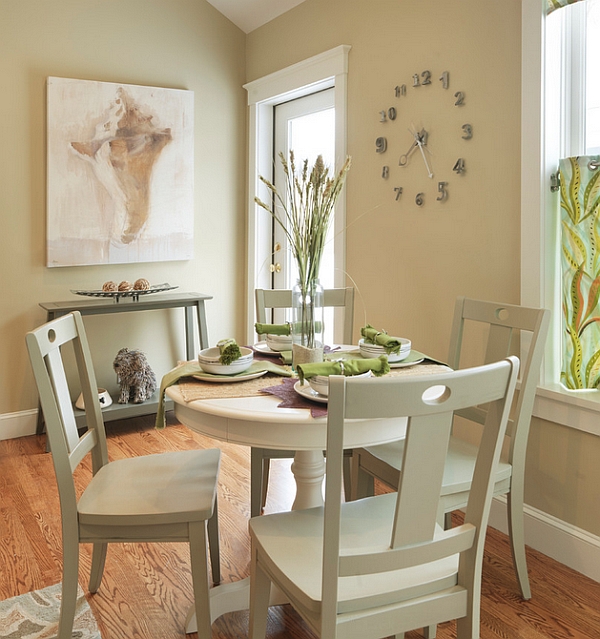 by Mandeville Canyon Design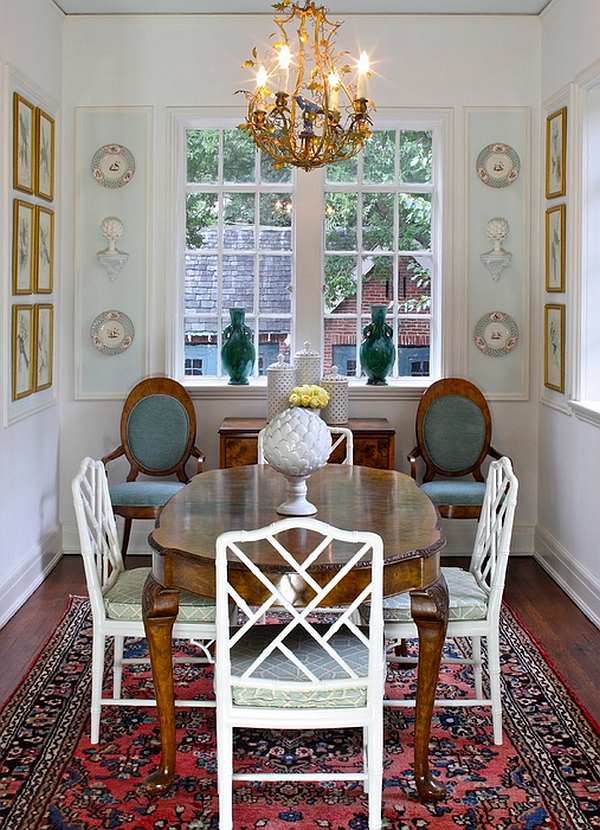 by Walter Studio Interior Design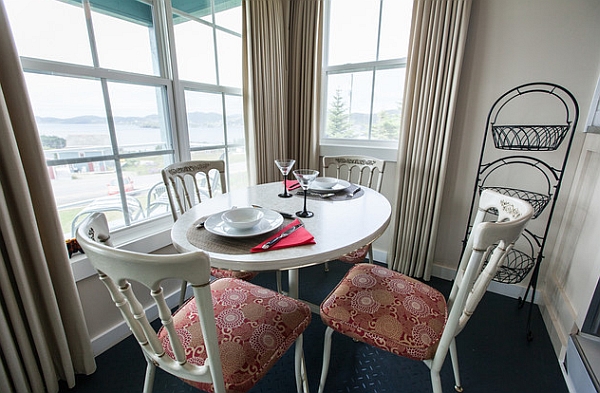 by Becki Peckham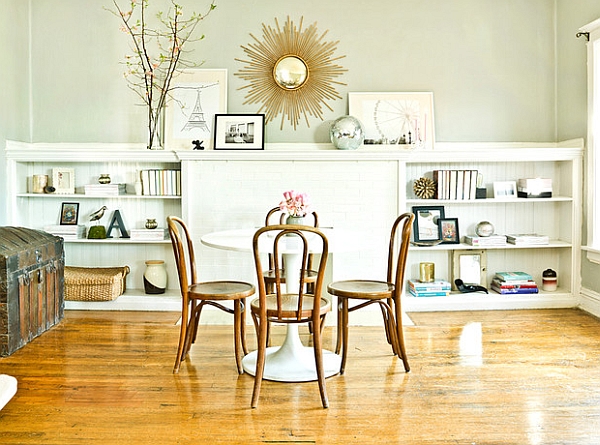 by Cynthia Lynn Photography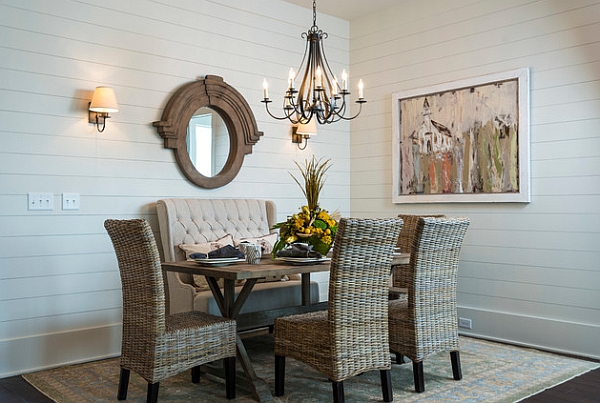 by Dillard-Jones Builders
Size is Relative!
Size does matter, but at the very same time it is a very relative term. We say this after looking at many apartments and interiors that are dubbed as 'small', yet are sufficiently large enough in our humble opinion. In simpler terms, what might be a small dining room for you might be something that works perfectly well for others. Never design a dining area by simply borrowing the blueprint from a friend's home. If you are a young couple that eats out most days and rarely entertains guests, you do not need a large Thanksgiving-styled table. A small table for two will do just fine most of the time. Why do you need a huge table that takes up space when all you bring home is takeout?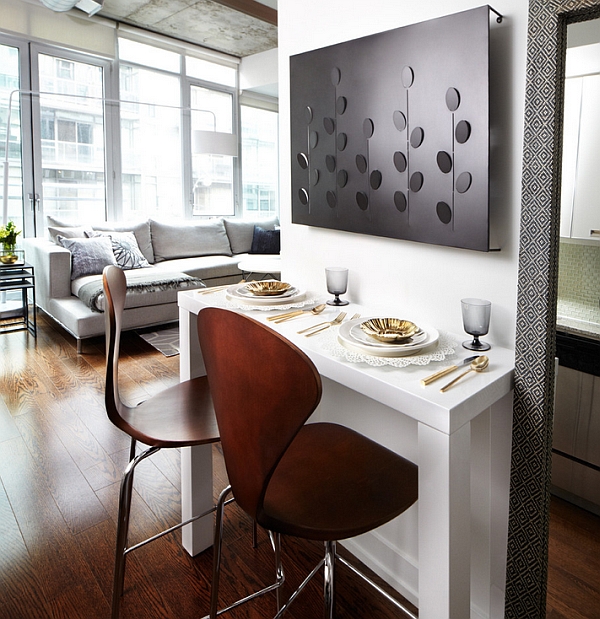 by Lisa Petrole Photography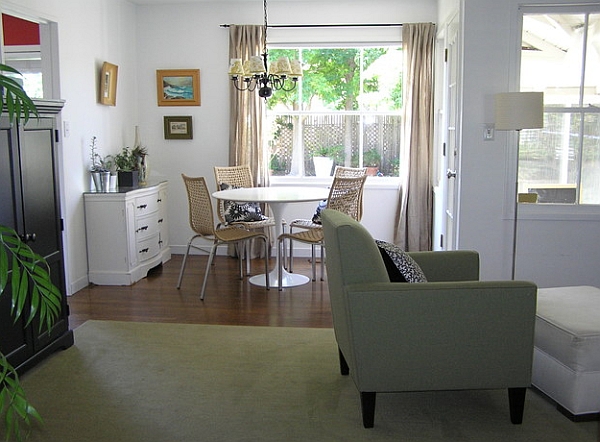 by Fiorella Design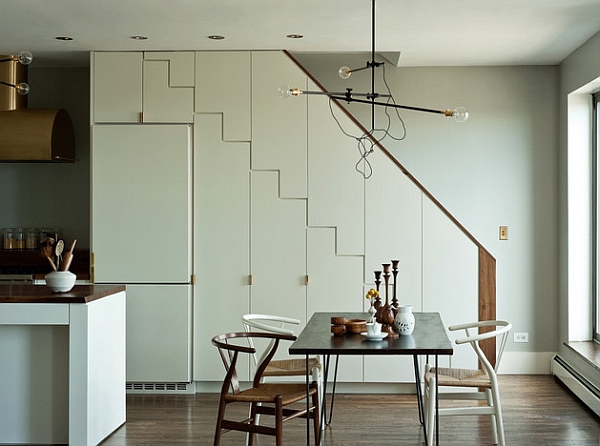 by WORKSTEAD
You can convert pretty much any corner of your home into a compact dining area. From the space next to the kitchen island to the small corridor that leads to the bedroom; all you need is the right table! There are plenty of Murphy tables that can be easily folded away flat against the wall when not in use. Some others can double as a sleek workstation. With chairs being easy to relocate, you can easily create a dining room that vanishes away when not in use!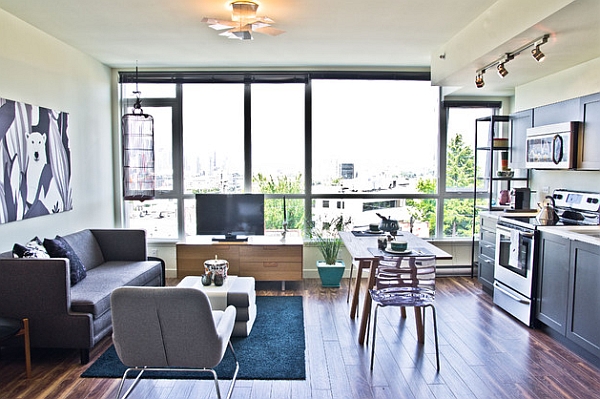 by mango design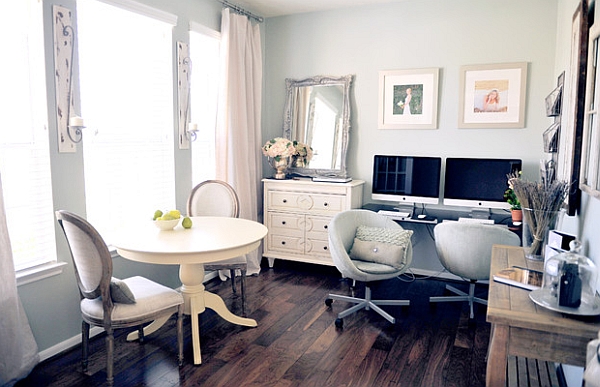 by Amanda Carol Interiors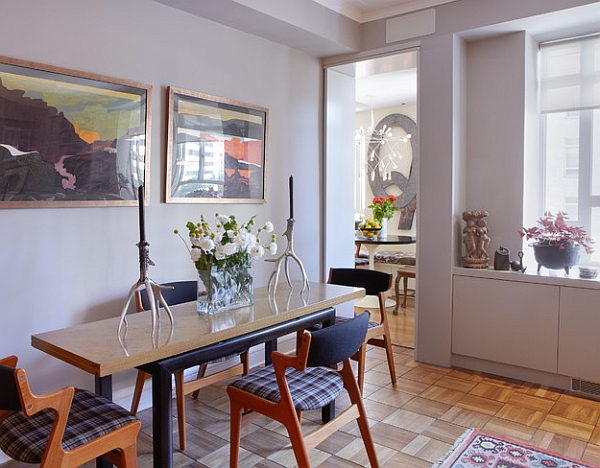 by Wettling Architects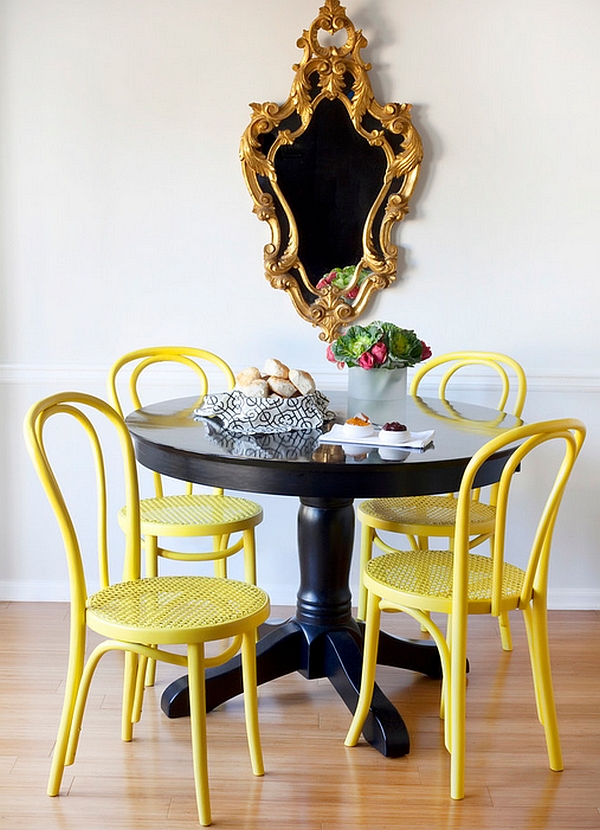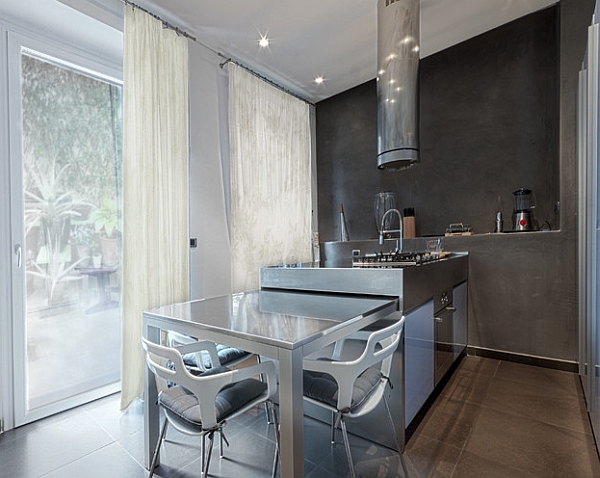 by Diego Bortolato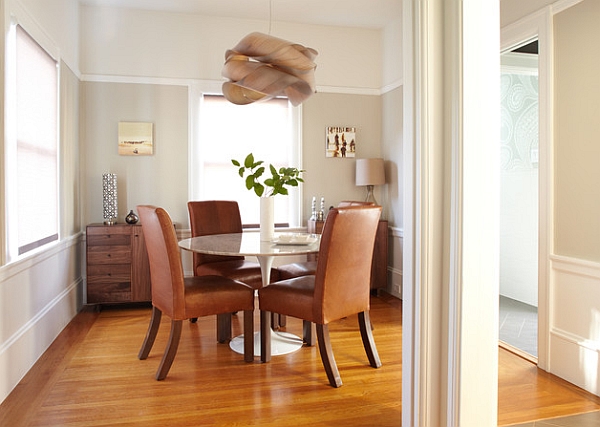 by Lucy McLintic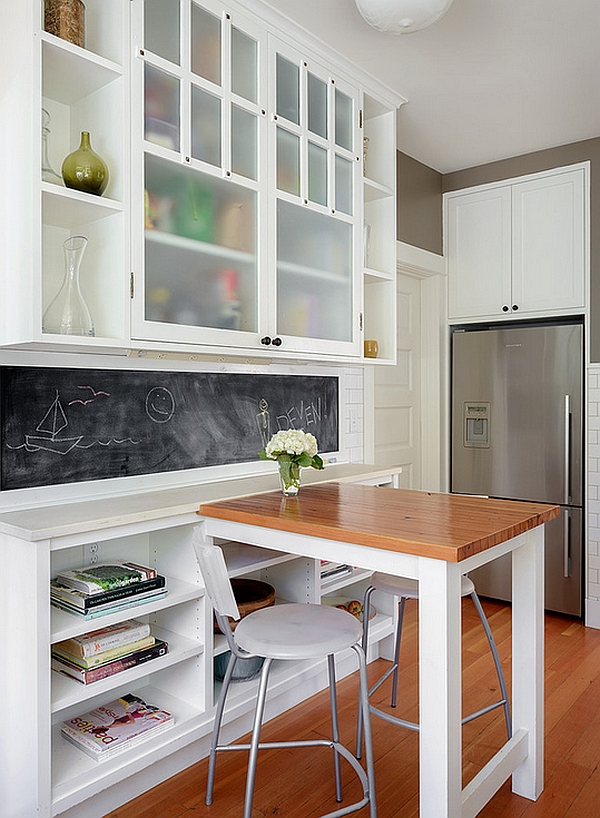 by MAKE Design Studio
Cornering some Magic!
Borrowing from breakfast nooks is not a bad idea when you are trying to come up with a small dining room in a home that is struggling with foot room. In fact, we suggest you incorporate some of the features of a banquette booth and a lovely breakfast nook into your dining room design. Make full use of the corner space on offer. This could be a little corner in the living room or in the kitchen. By turning it into seating space, you have half the problem solved. All you need now is an appropriate table and a few chairs for the opposite side. You can even add a few storage shelves and cabinets to the wall to provide additional storage and display room.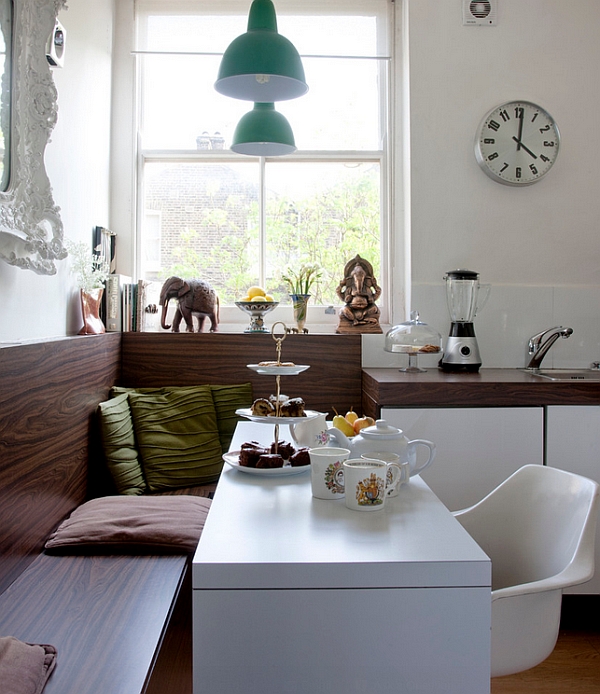 by Ryland Peters & Small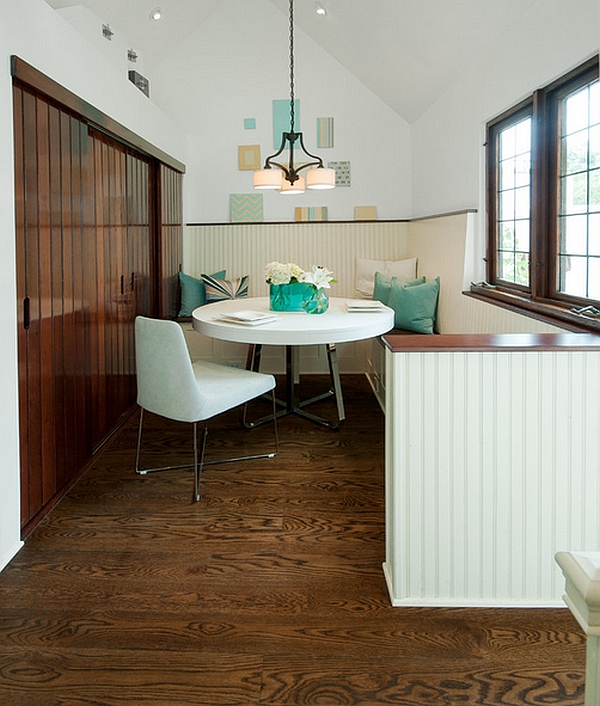 by Original Style Design Studio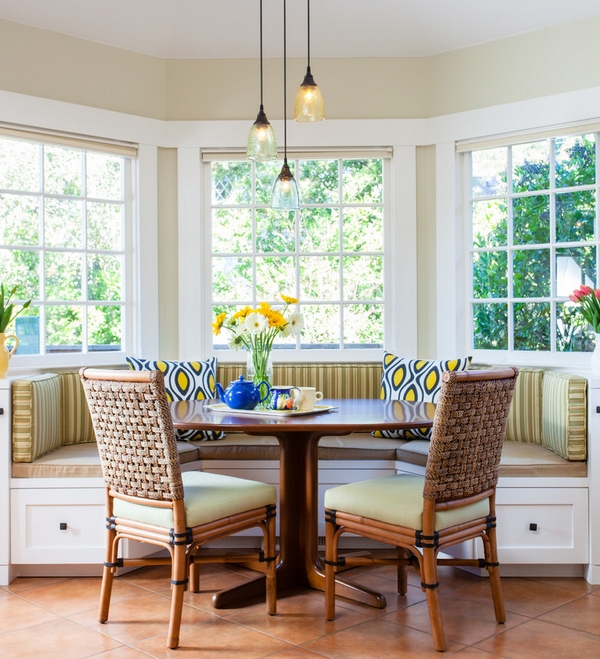 by AND Interior Design Studio
If you have not already figured it out by now, let us reveal the one big trick in decorating small dining areas: USE A ROUND TABLE. While this looks like an ultra-simple solution, it is also the best one. Circular or oval tables work well with corners, look graceful in the center of the room, allow you to accommodate more people and bring geometric variation to a room dominated by straight lines. We promise you that you will have no trouble with the curve! That is why you see so many homeowners opting for the classic Saarinen Tulip Dining Table. The sleek base is an added bonus…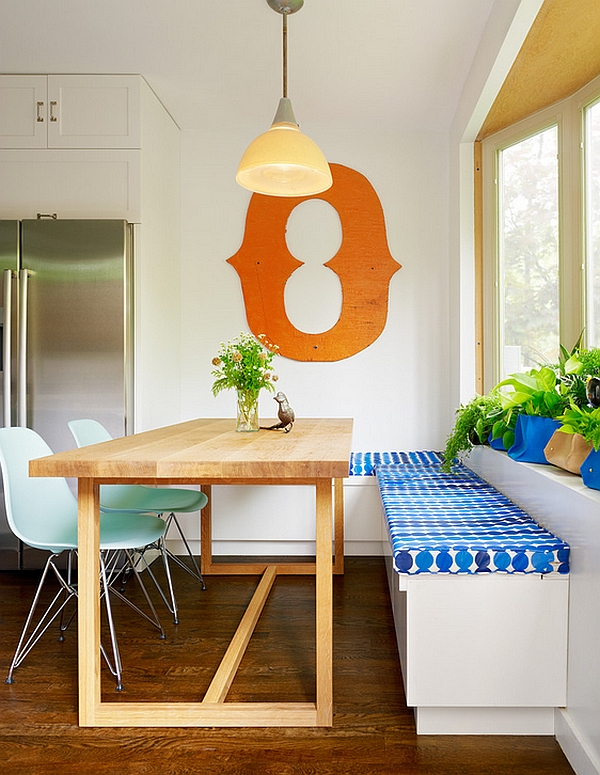 by General Assembly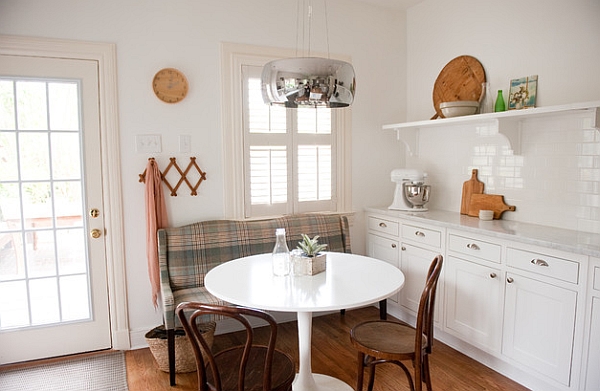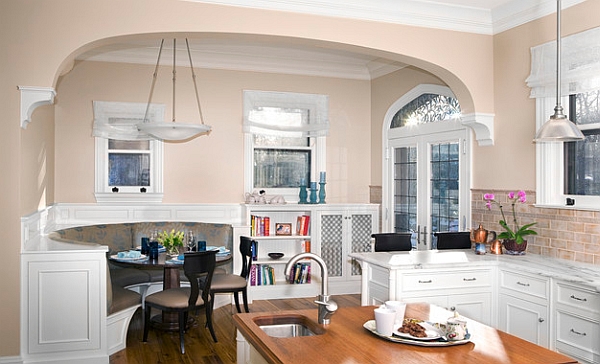 by Robin Muto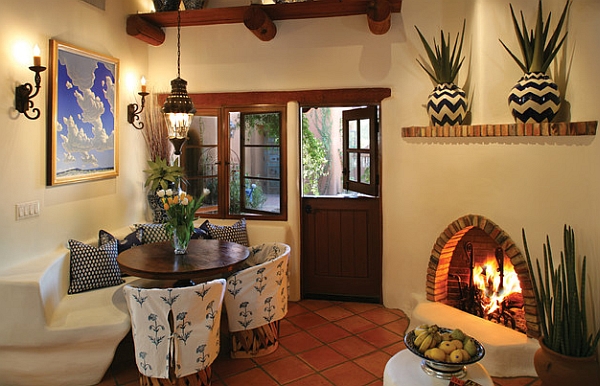 by mtsolem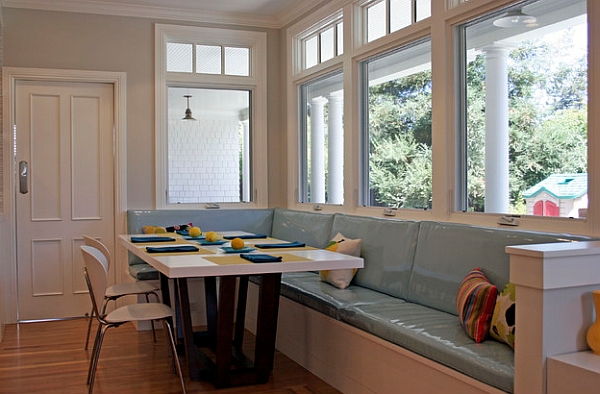 by Mueller Nicholls Cabinets and Construction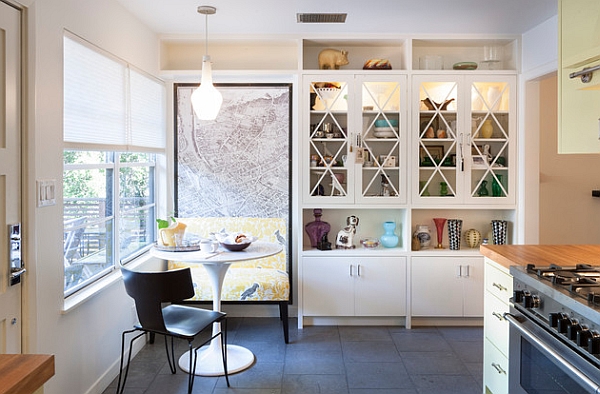 Who needs Walls?
Do not think of the dining room as a traditional dedicated room with four walls that serve no other purpose. With the advent of the open floor plan and its immense popularity, the '60s and '70s idea of box-like rooms seems all but redundant. Contemporary design is all about integrating the living room, dining space and the kitchen as one big, harmonious space. This is precisely why a small dining room is a good option, even if you do have some additional space to spare! Use an area rug to define the dining area. Large pendant lights, contemporary chandeliers and smart recessed lighting can also demarcate the boundaries in a subtle manner.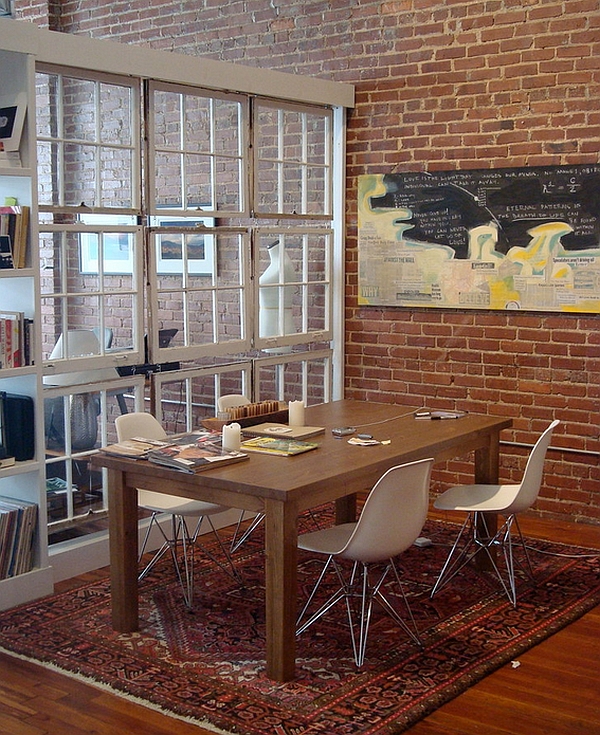 by Living2Design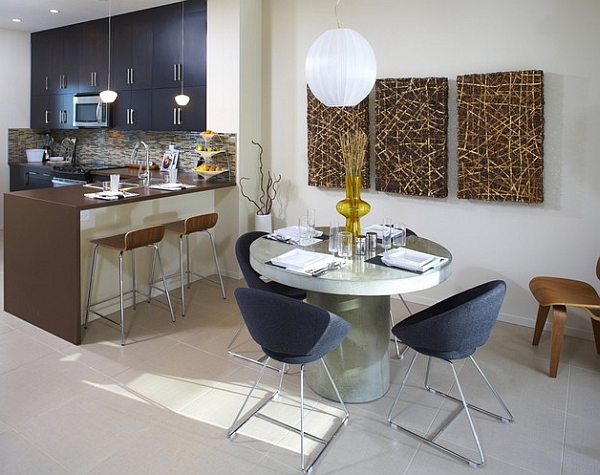 by Sabal Homes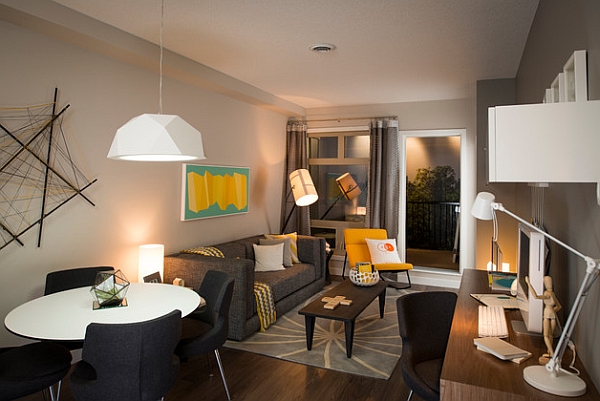 by Portico Design Group
Combining a chic, compact and efficient dining area with the kitchen is the modern trend. As the kitchen island often doubles as an informal gathering spot, there is little need for an expansive alternative. With designers offering some ultra-cool tables that allow you to play with different themes, shades and styles, small dining rooms and dining areas represent a hip trend that is here to stay.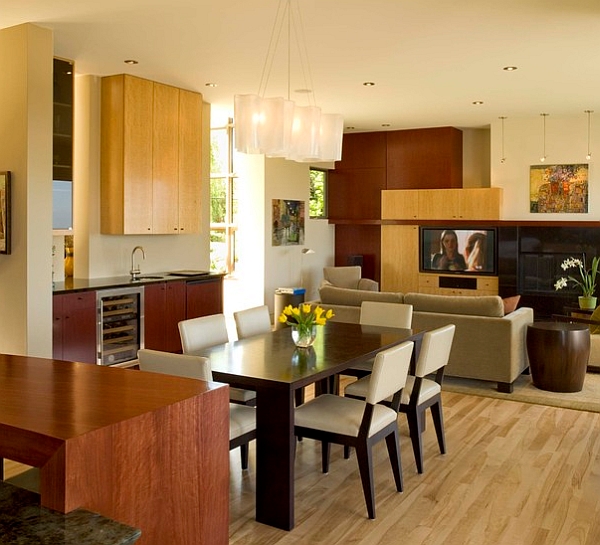 by House + House Architects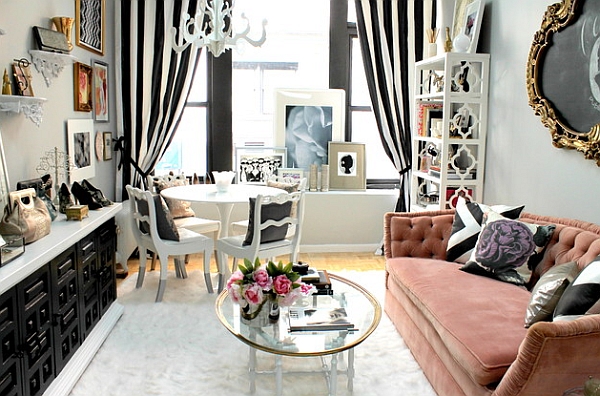 by Nichole Loiacono Design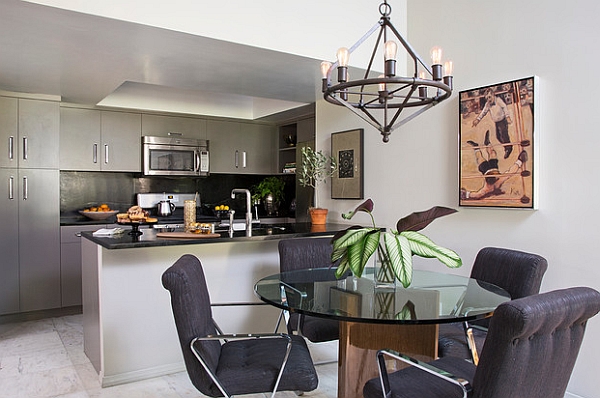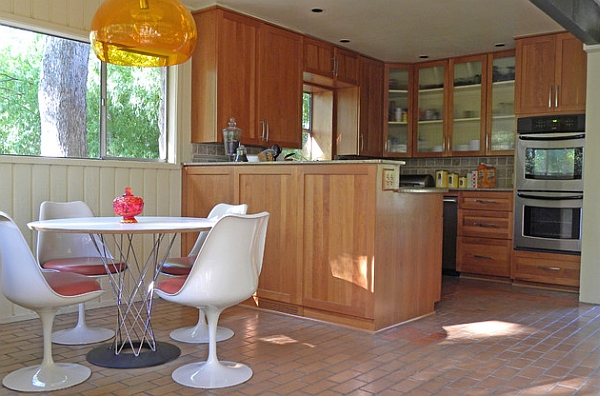 by Sarah Greenman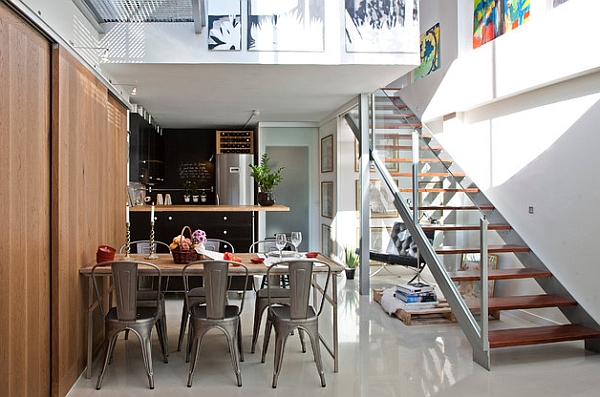 by Daniel Paya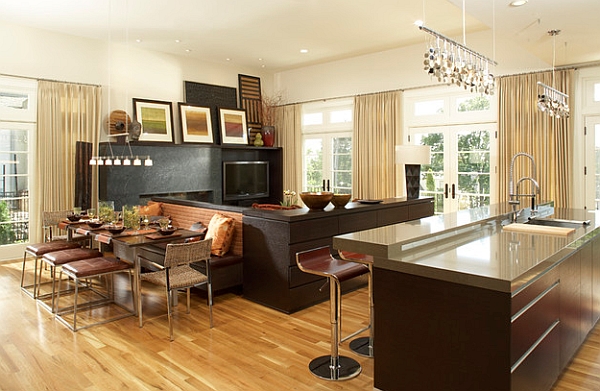 by KSID Studio