There are many different ways in which you can still keep the charm of warm summer months alive in your home. Some do it by turning to styles like coastal and beach while others embrace a color scheme anchored in muted, earthen tones for a more organic, summer-themed home. But there is another great way in which you can still bask in a bit of sunny warmth as the many shades of fall take over outside – a beautiful sunroom. Sunrooms are a great way to keep the cold outdoors even as you bring the same outdoors inside! And the best part is that there are plenty of fabulous styles to choose from. Today, we step into the comfy world of farmhouse style sunrooms.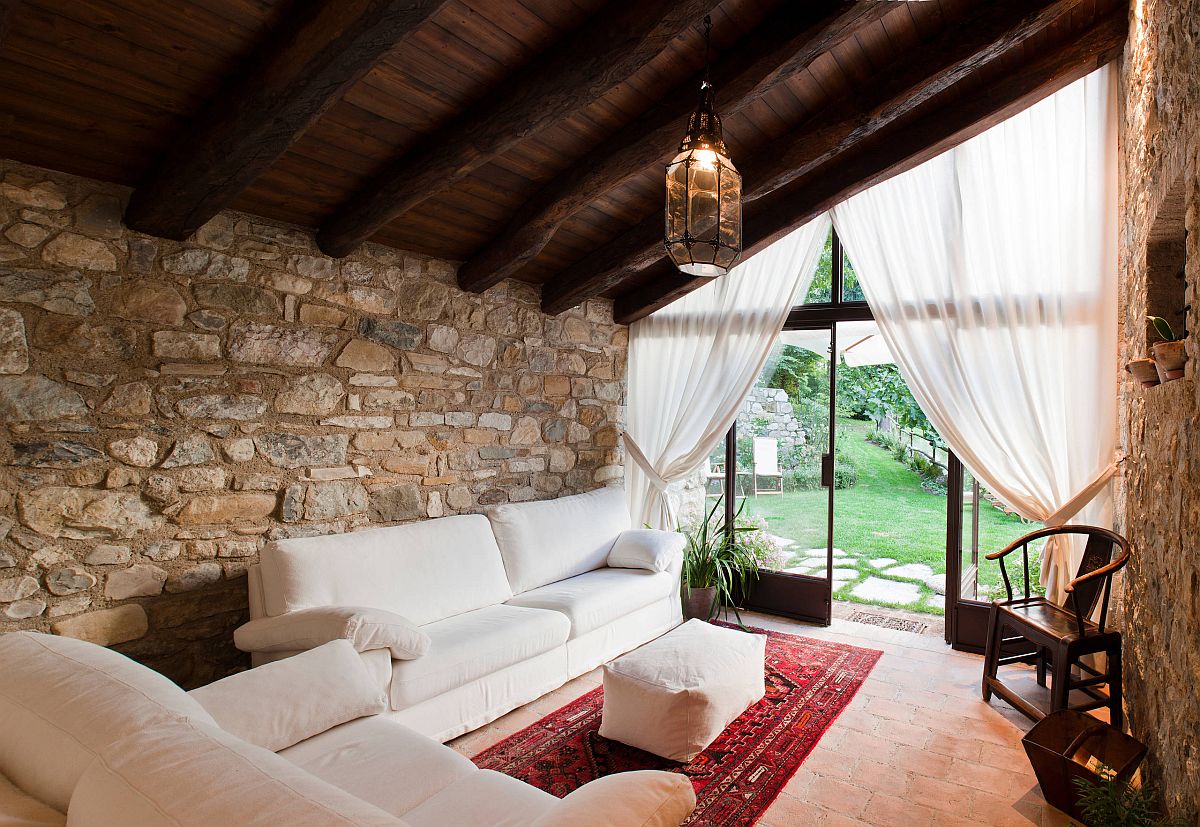 We understand that not everyone can afford to dedicate a huge space for the sunroom. That is why we have rounded up some of the most beautiful and elegant small farmhouse style sunrooms for you today. Some are draped in greenery while others make the most of limited space without seeming cluttered. If you love the outdoors and want to enjoy them in the colder months ahead, then you do not want to miss on these ingenious ideas –
Fill it with Lots of Greenery
One of things that we love about a sunroom is the way in which it allows you to surround yourself with greenery even when it is cold and lifeless outside. This is especially true in case of homes that are nestled in parts of the world where winter is harsh and those lovely plants that you have guarded during summer and fall tend to wither away. A smartly placed sunroom with large glass walls and the right orientation can capture and store heat to ensure these plants survive the winter months. Whether you love tough indoor plants that need minimum maintenance or wish to safeguard a few of your garden plants, the small farmhouse style sunroom is a great option.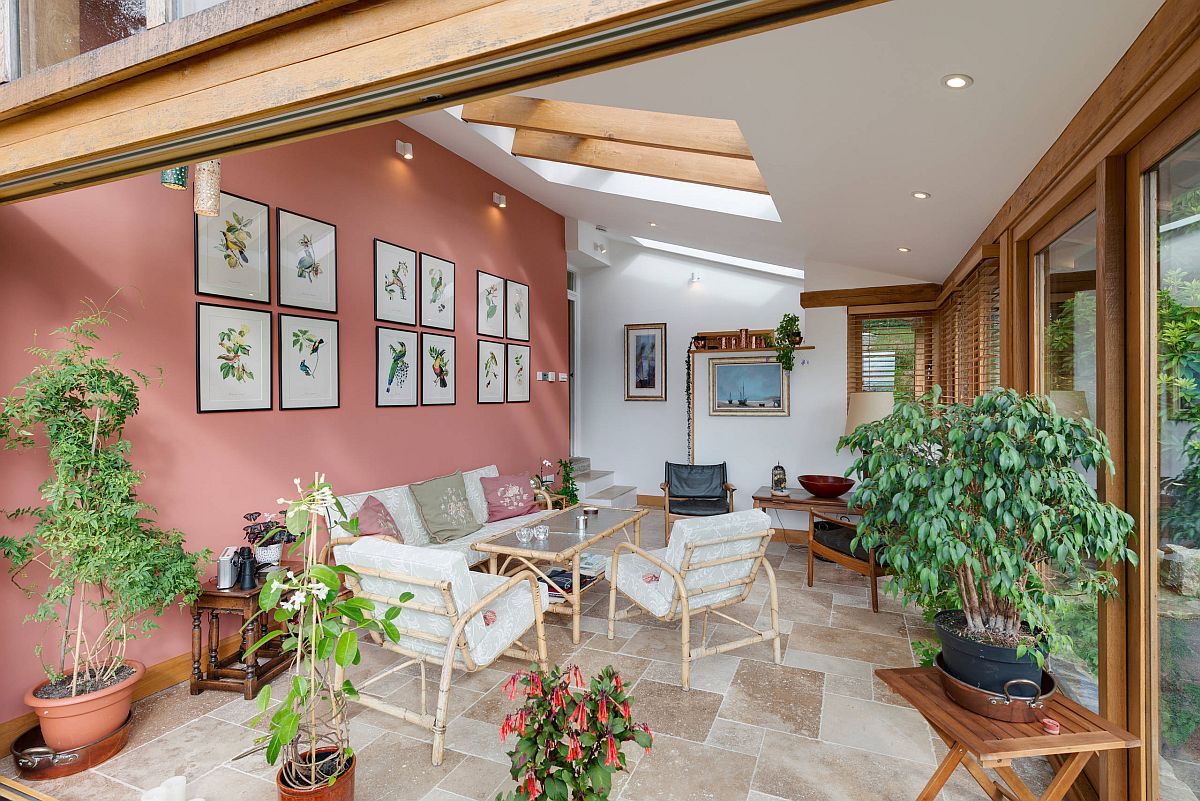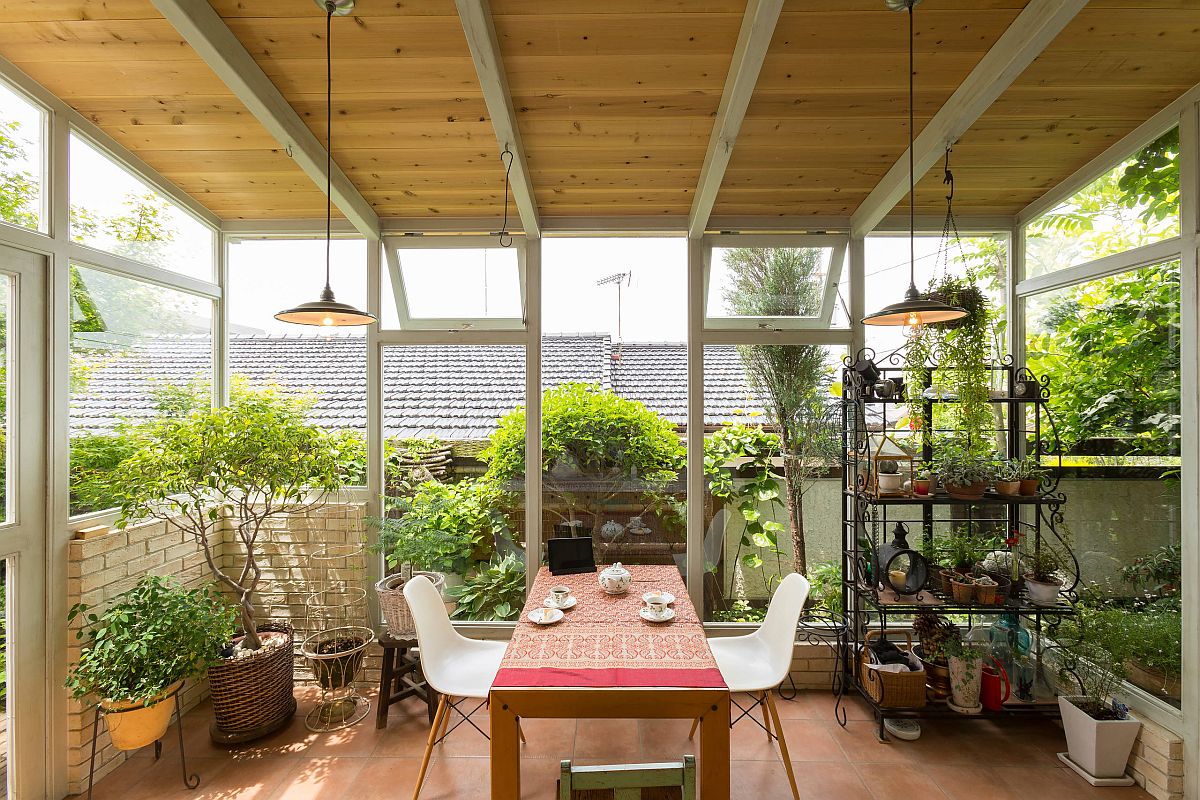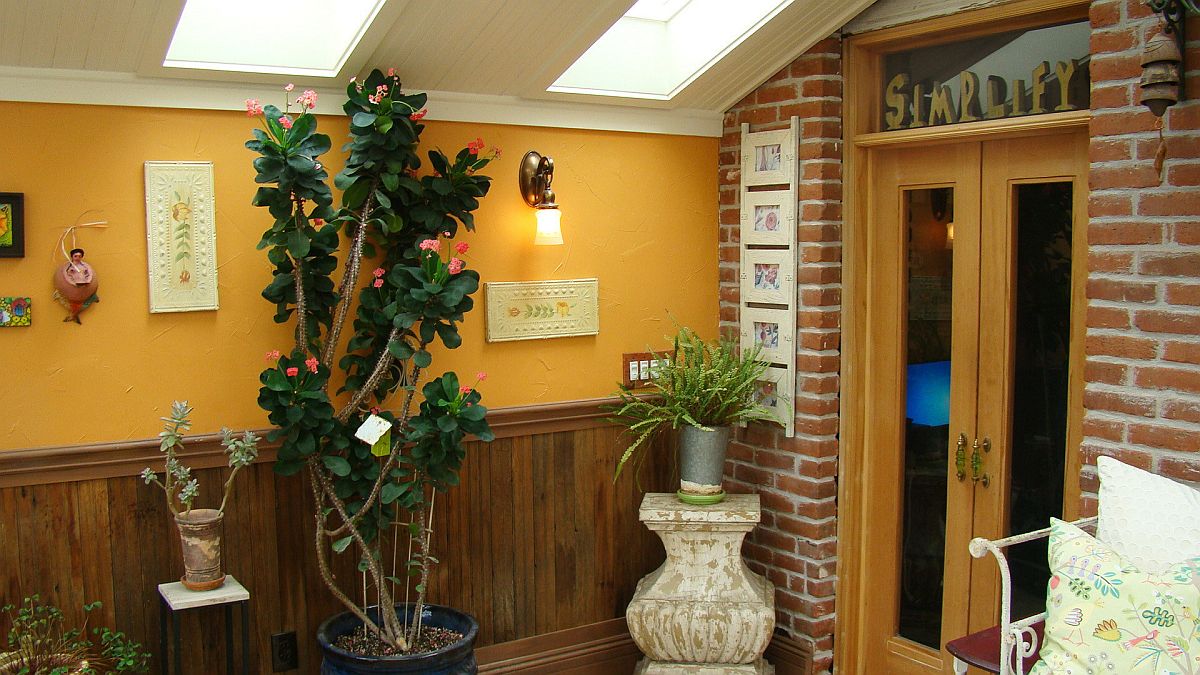 White, Light and Elegant
Even in the farmhouse style sunroom a color scheme that is dominated by wood and white is the most popular in 2020. This light and breezy backdrop brings together farmhouse and modern influences effortlessly and you have a sunroom that is adaptable and relaxing. This approach works even more beautifully in the small sunroom where use of much brighter colors can visually fragment the limited area available and lead to a clutter. Bring pops of bright color to this neutral space with brightly colored chairs, tables and curated accessories.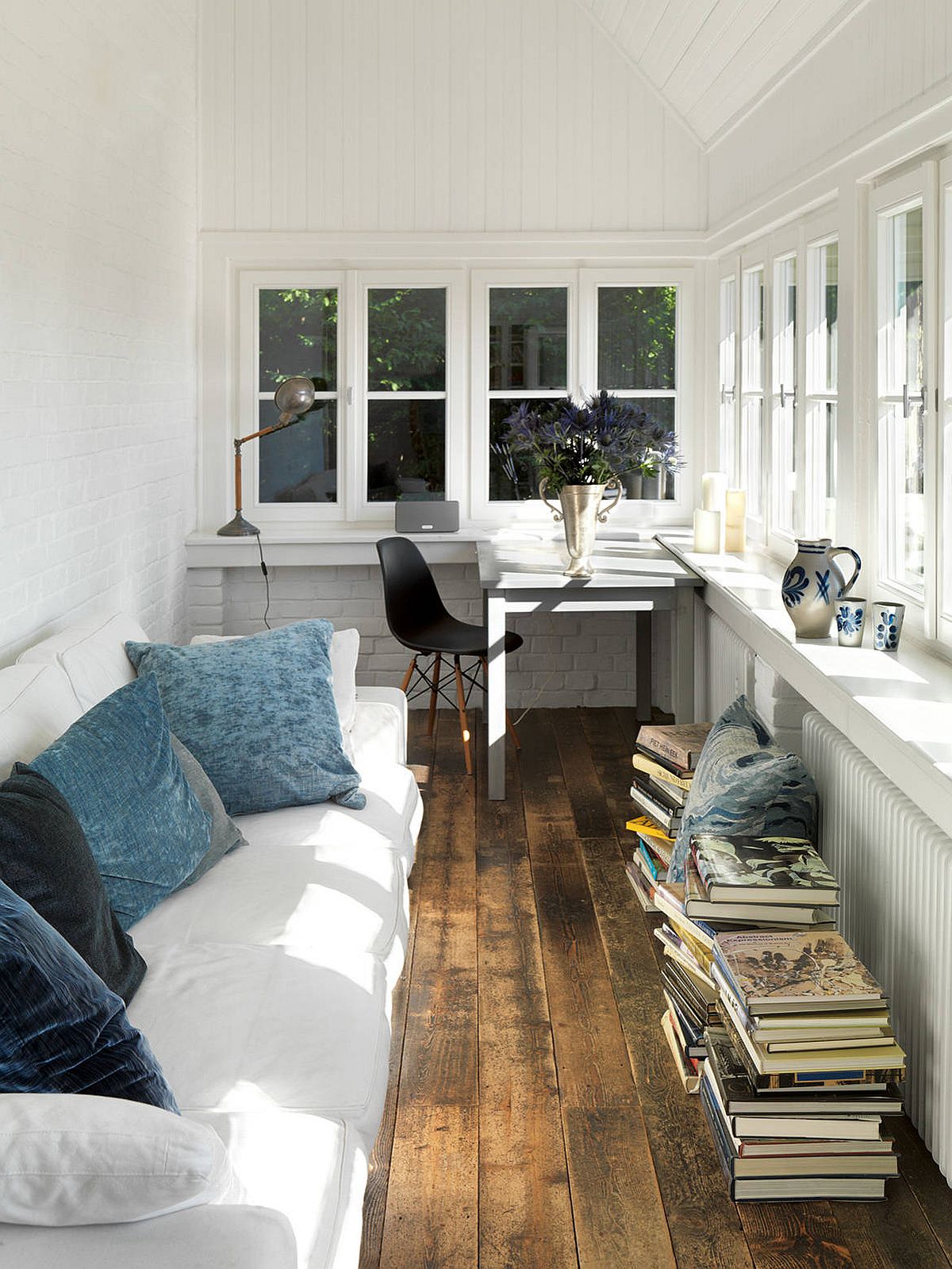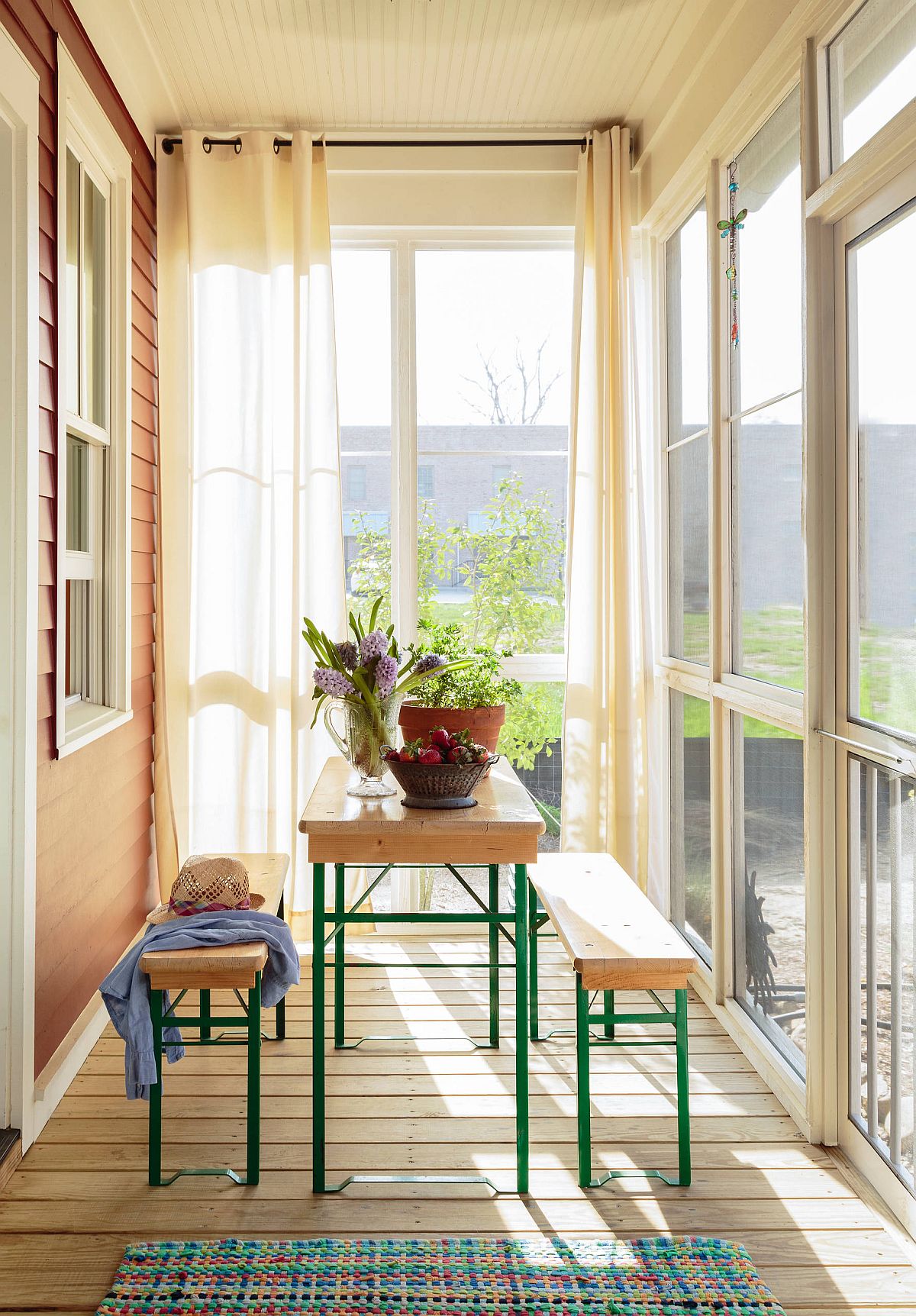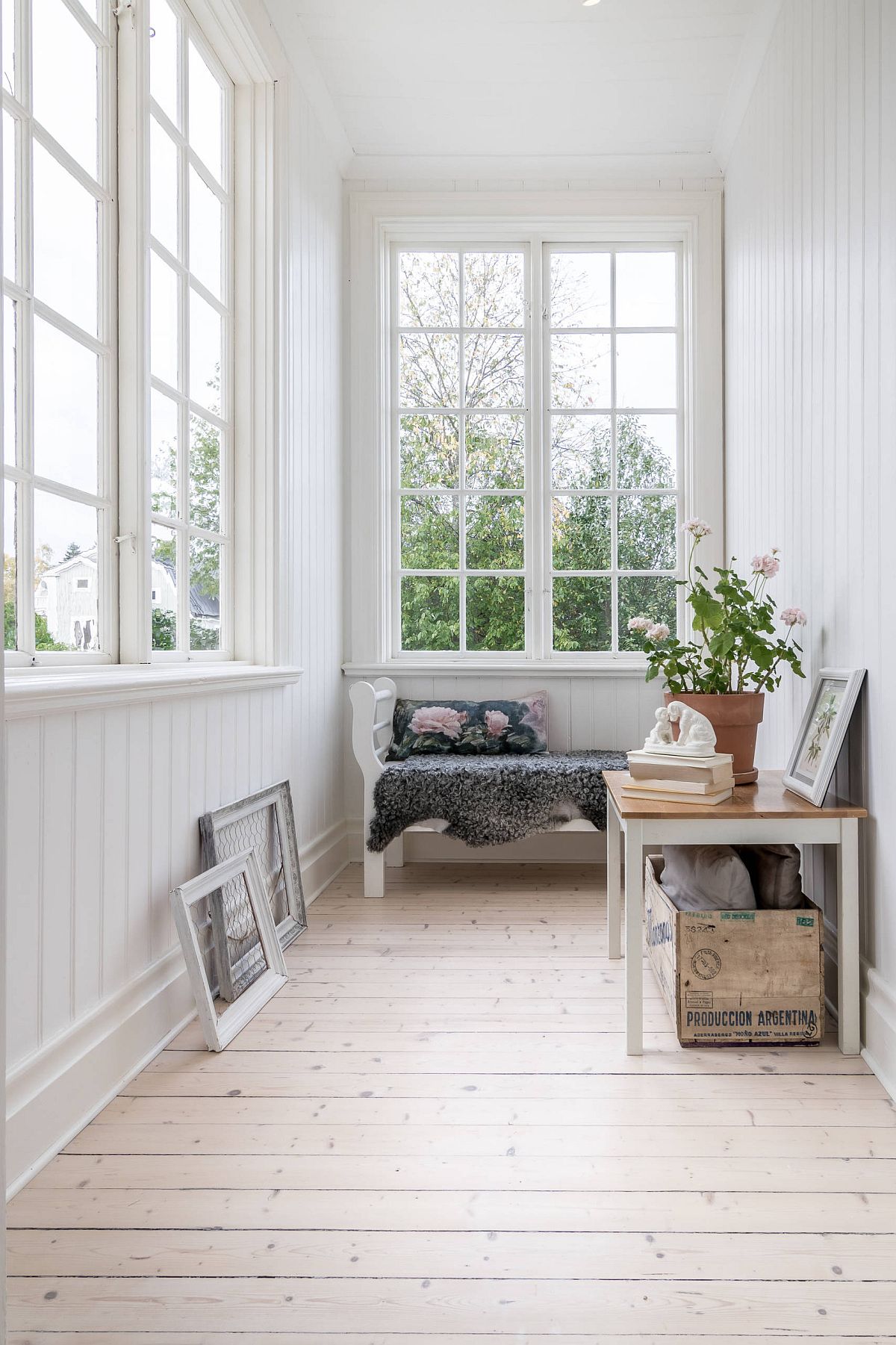 Décor for the Farmhouse Sunroom
There are a few décor pieces that give the small sunroom a more authentic farmhouse appeal than others. Décor that is made from reclaimed wood or vintage pieces with distressed finish are the perfect starting point. Couple them with cabinets that have doors with chicken wire or large tables in wood to accentuate this style. Add a few botanicals, curtains and cushions in plaid and you have a dashing farmhouse style sunroom that transports you into a simpler, more rustic world.