Sure, the open pool deck or the outdoor living area look great right now. But soon the warmth of summer is bound to give way to colder weather and a desire to stay indoors. This is of course an annual affair and in some parts of the world, even summer can get pretty dark, dreary, and even rainy! With that mind, a sunroom definitely feels like a practical addition that allows you to take in all the warmth without having to deal with the vagaries of weather. Sunrooms bring along with them a plethora of advantages and come in a variety of styles – ranging from contemporary and Scandinavian to rustic and Mediterranean. But as an avid reader of Decoist, you knew that!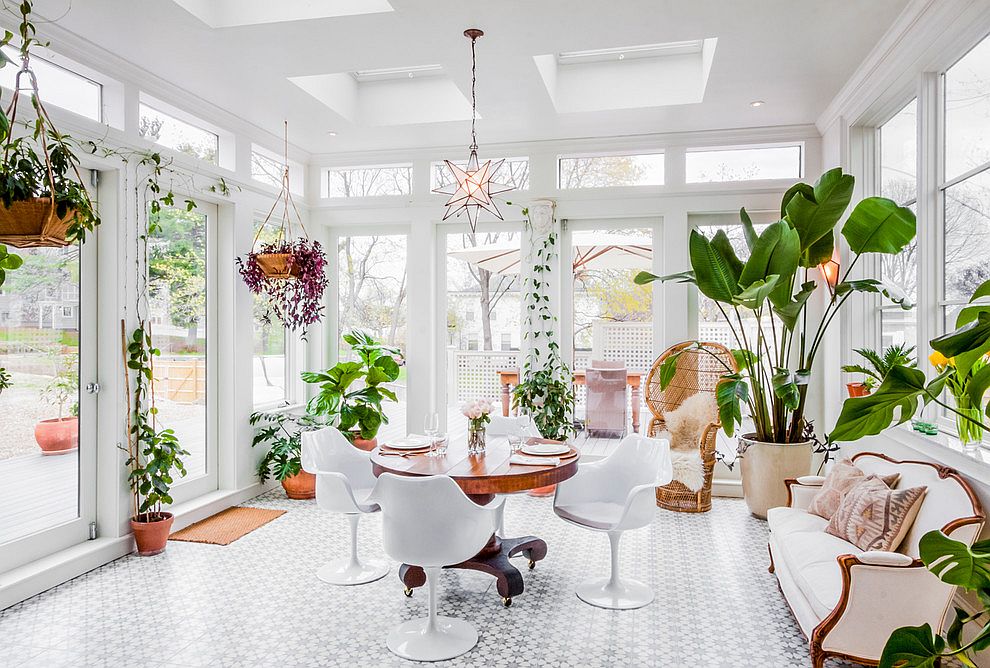 Today we take a look at a completely different aspect of sunroom design, which moves away from style and focuses on a love for all things green. Indoor plants are far easier to maintain than you think and with air plants currently a part of hot decorating trends, it makes plenty of sense to give your sunroom a green upgrade. From orchids and passion flower to the resilient ZZ plant and awesome succulents, there is plenty of variety to choose from. Then there is the matter of countless displays you can try out. Refreshing and healthy, here is a smart guide for those looking to add indoor plants to the sunroom –
It is all about the Placement!
Where you place a plant in the sunroom is dependent on a lot more than aesthetics alone. Make sure that the plant receives the right amount of sunlight and warmth throughout the year, keeping it healthy and happy! Since there is often no shortage of natural light in the sunroom, you definitely have greater decorating freedom here. But some indoor plants grow better under direct light while others need plenty of shade. A rubber plant does well in the darker corners of the sunroom while succulents and additions like the snake plant thrive pretty much everywhere.
RELATED: Hanging Plants and Soil-less Vegetation For Green Homes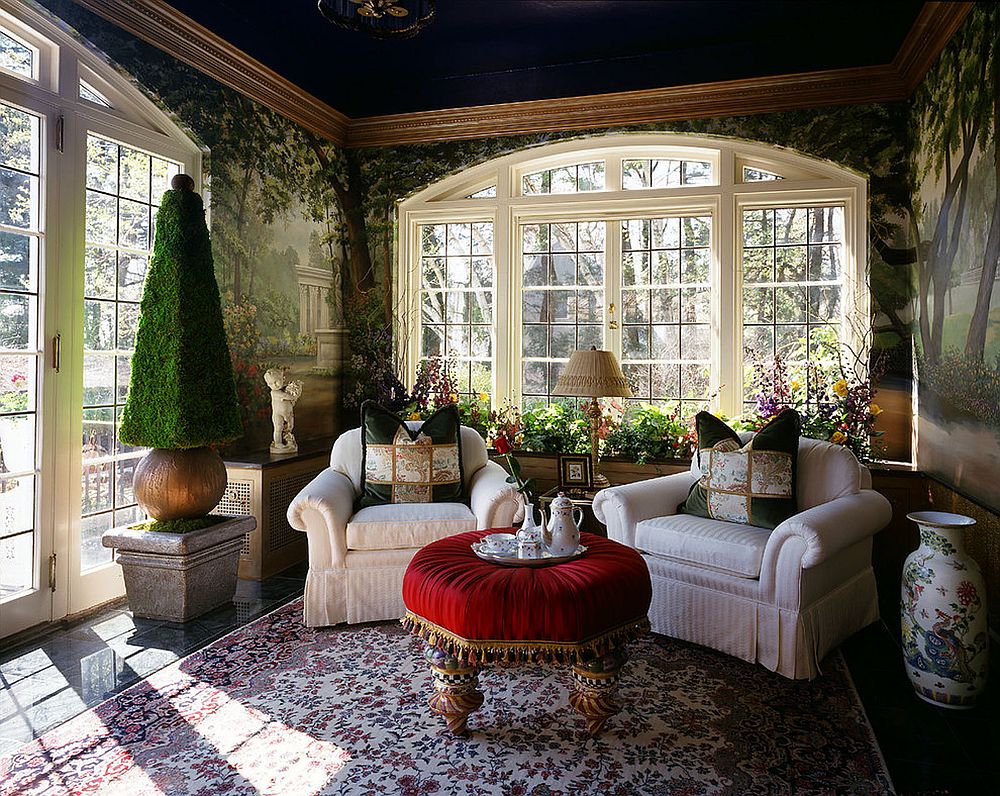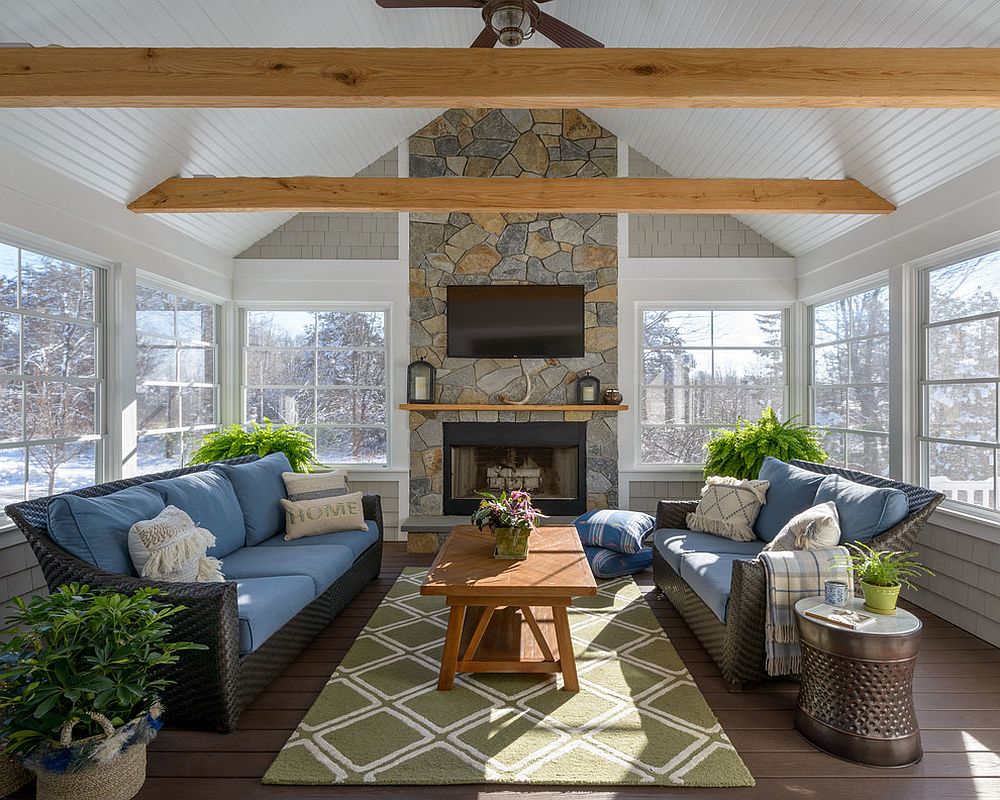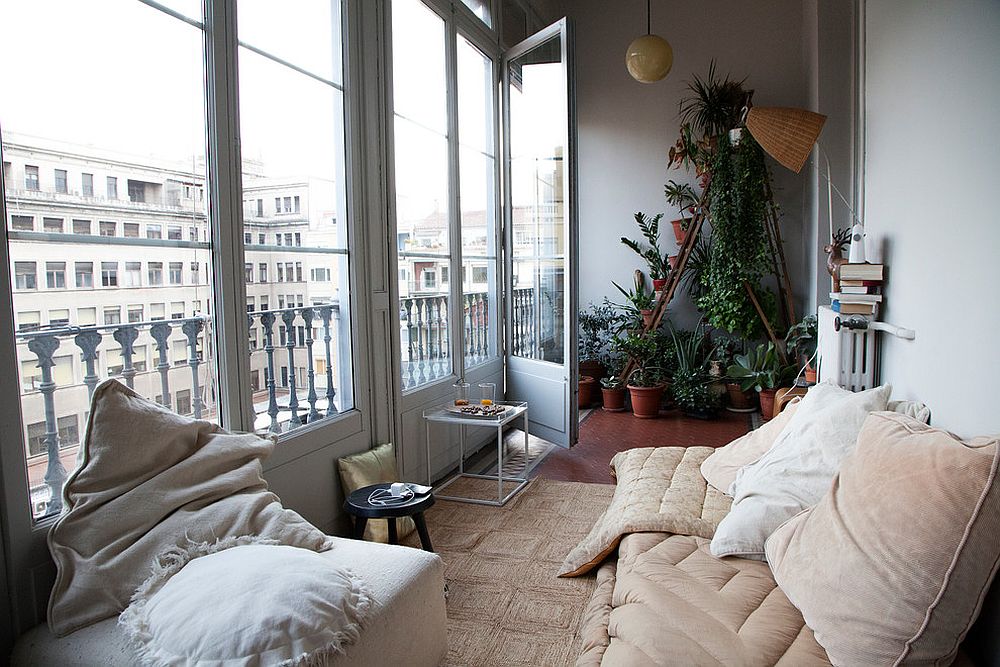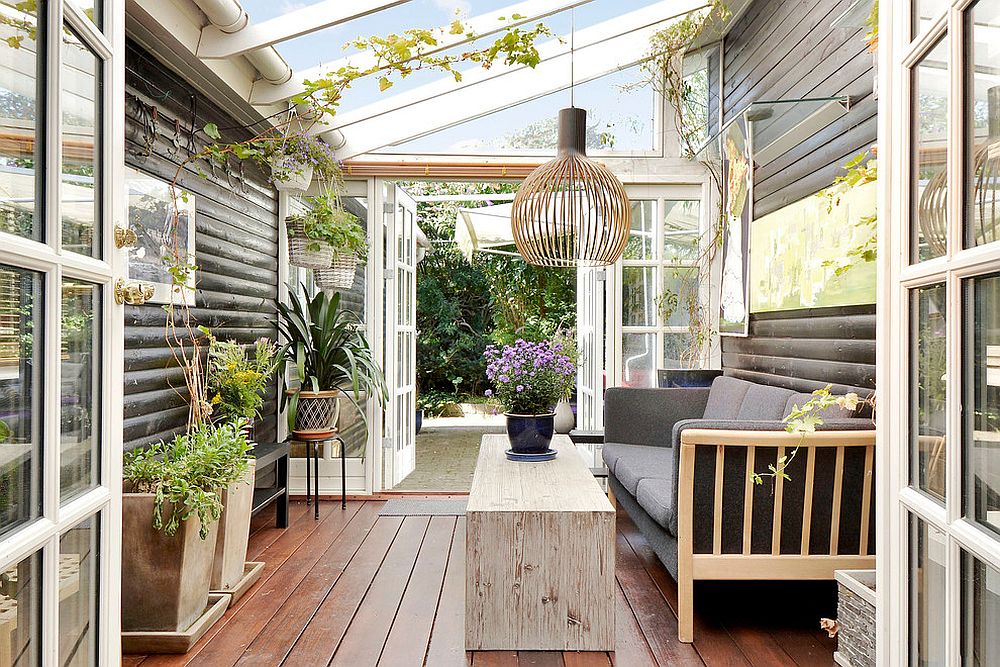 The Right Pot
The right pot for your indoor plant not only allows it to grow to its full potential, but also adds to the style of the interior. Dark and polished pots are great for the contemporary, minimal and modern sunrooms while terracotta and ceramic pots fit into rustic, farmhouse and traditional sunrooms. Pots with more intricate pattern and bright design can enhance the charm of your Mediterranean sunroom while small, hanging containers and trendy planters with geo design can house your succulents and air plants.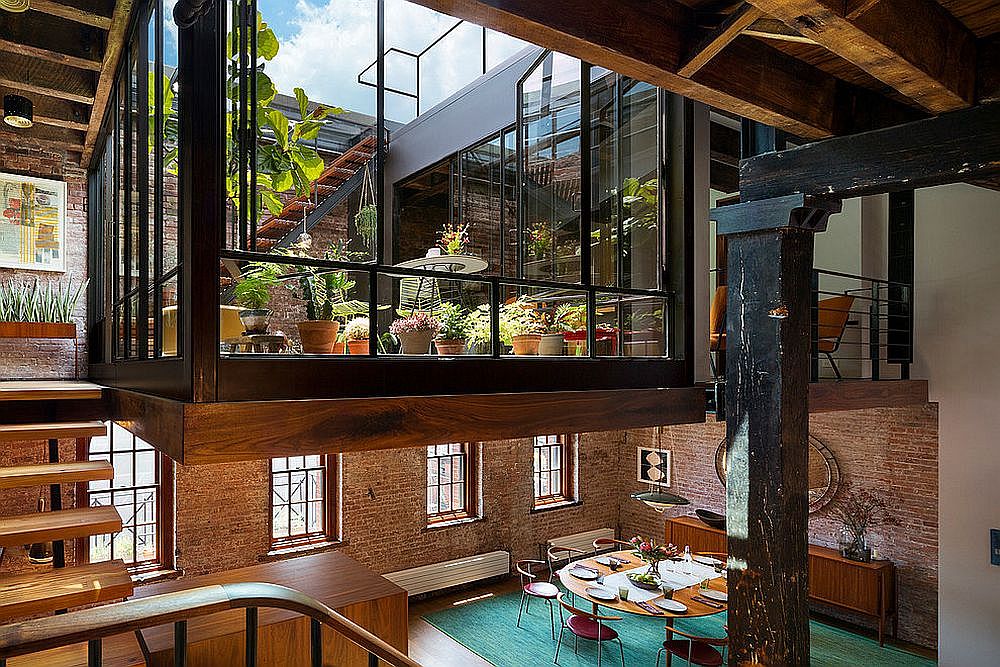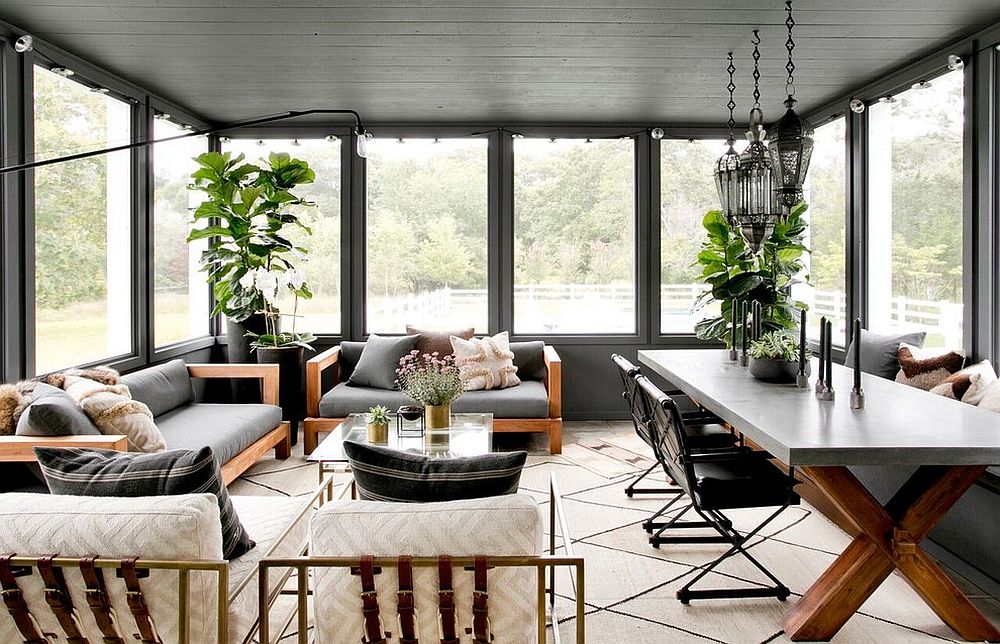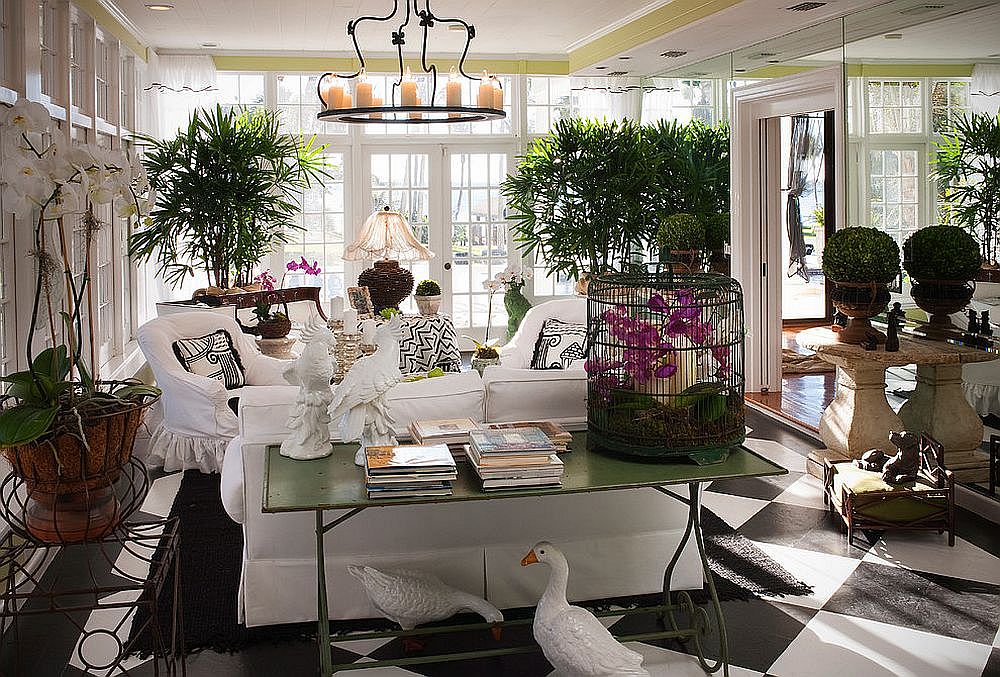 Finding Your Sunroom Style
Adding indoor plants to the sunroom does not mean you indiscriminately fill the room with loads of green. This approach might work well with sunrooms of certain style like tropical, but too many indoor plants can take away from the style of the sunroom. Make sure that the indoor flowering plants add to the color scheme of the room while the pots that hold the plants accentuate this look. In contemporary sunrooms, you just need a few carefully placed plants in corner to complete the perfect hangout.
RELATED: 10 Rooms With Elegant Indoor Plants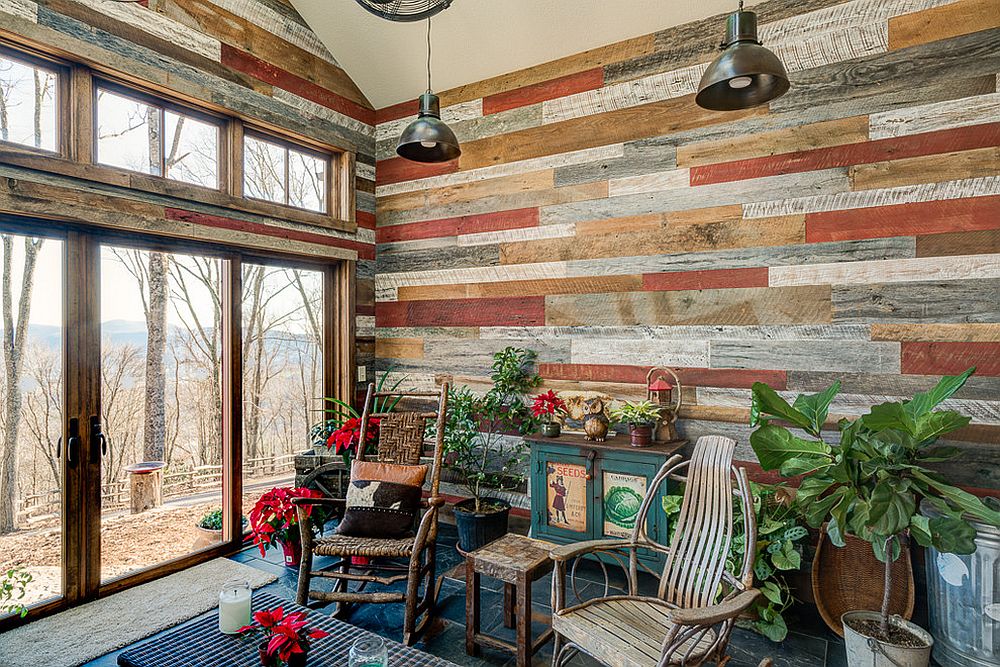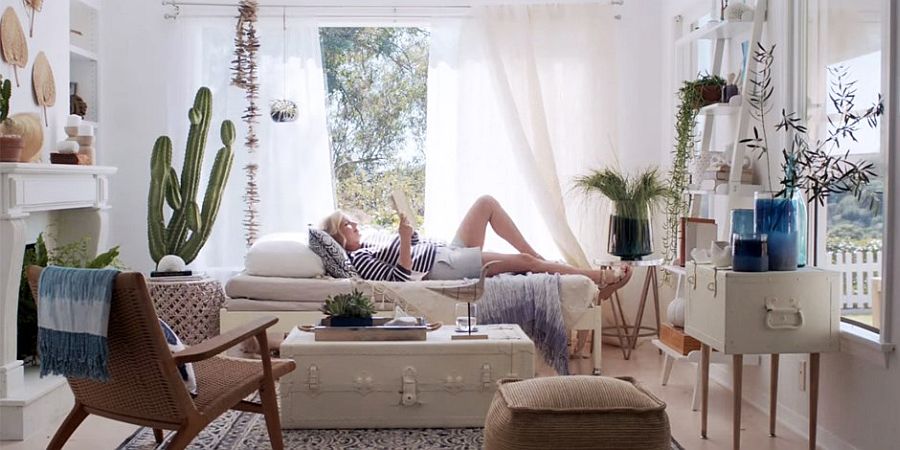 Heat and Humidity
Some indoor plants do well with medium to bright light, while others need much lower sunlight. But going beyond just light, keeping the heat and humidity inside the sunroom right is a big part of maintaining the health of those plants. This is truer in winter months when the temperatures can drop drastically and sunlight becomes a rare commodity. Consider another source of heat to supplement heat from sunlight during these chilly times.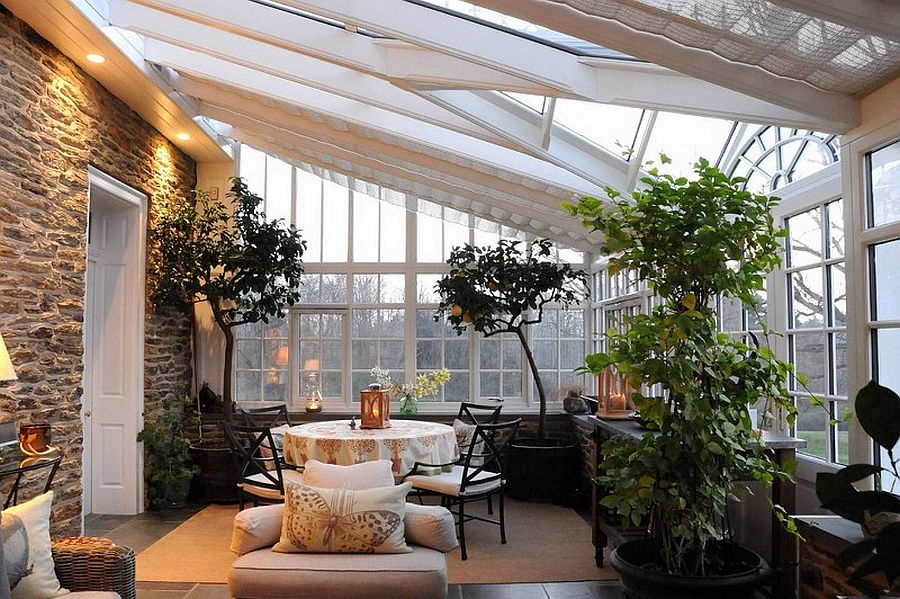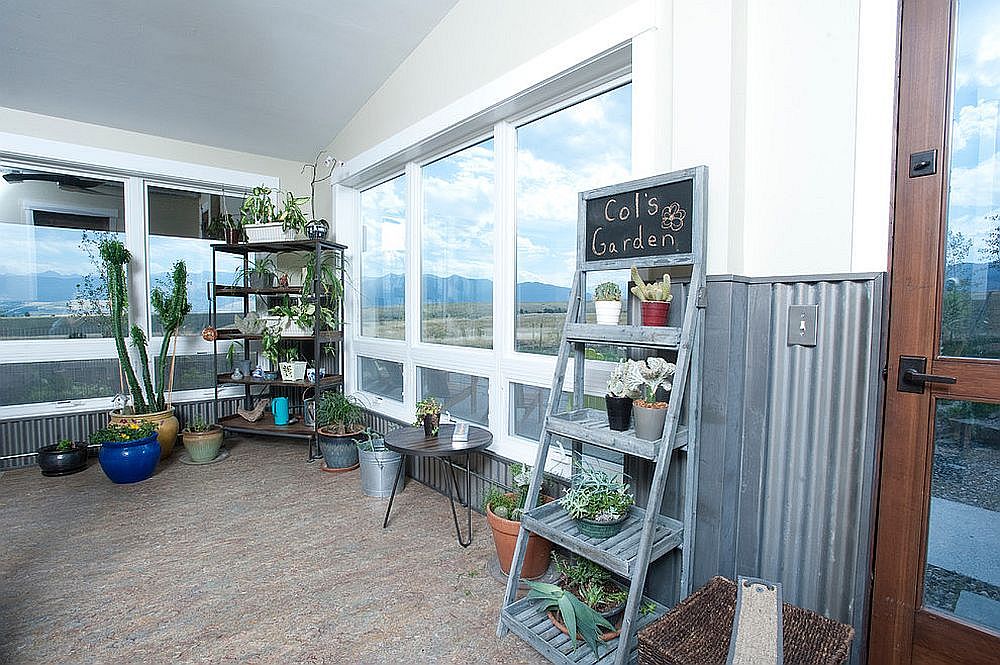 Adding Visual Greenery
Not sure if you can handle an overload of indoor plants? Everything ranging from seat cushions with tropical motif to wallpaper featuring large leafy patterns can be used to usher in greenery in a unique fashion. Then there is the added benefit of large glass windows bringing in the green landscape outside and making it a part of the sunroom. Couple this with a few smaller indoor plants and get started!
RELATED: Choosing The Best Indoor Plants For Your Interior