Designing and decorating any small space is a risky business. It takes the right balance between form and functionality to get the right look. It is incredibly hard to design tiny kitchens, petite living room or small bedrooms at the best of times. But we believe that the task is a tad bit easier when you take this outdoors. Creating a smart and stylish small contemporary deck offers you the added advantage of an inherent 'sense of openness' when compared to rooms inside. Yet, it still is a difficult job that requires clarity and direction. And as always, we believe we can help you shape your dream deck just in time for the best of spring and summer with a few useful tips.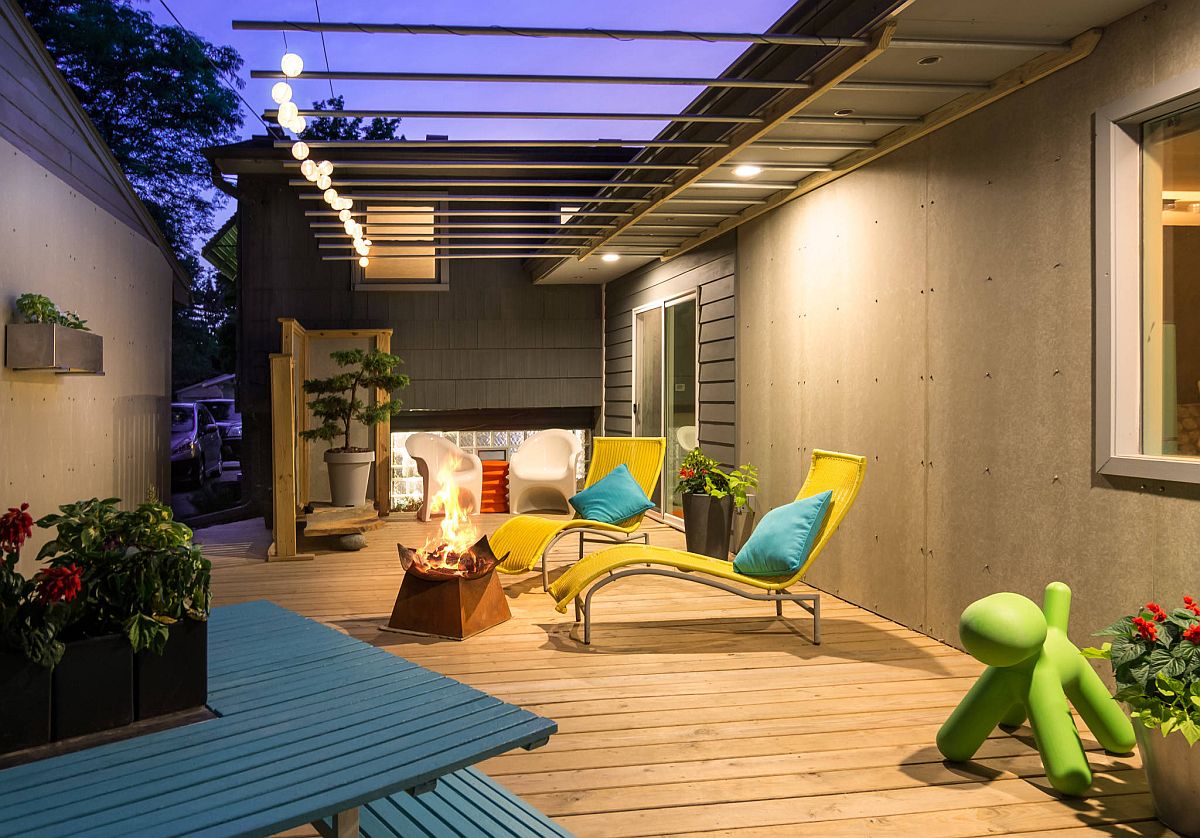 The small contemporary deck is a perfect space to rest and relax after a long, hard day. It also is a great place for small family get-togethers and an evening with your closest friends. As always, what defines 'small' is pretty relative and a small deck for one might be a pretty adequate and comfortable hangout for others. So, we will broadly work with modest outdoor areas and deck designs where you do not have the luxury to waste too much space. Step in and find out more while browsing through the many inspirations –
1. Make a Style Statement
Those planning for a contemporary deck should know that the deck itself would feel like a polished extension of your modern home. As with everything else in life, some love this approach and feel that it is a great way to extend the home outdoors. Others might want a completely tangential style like 'tropical' or 'shabby chic' to give them an 'escape' in the backyard. Going down the contemporary path is definitely for the former folk.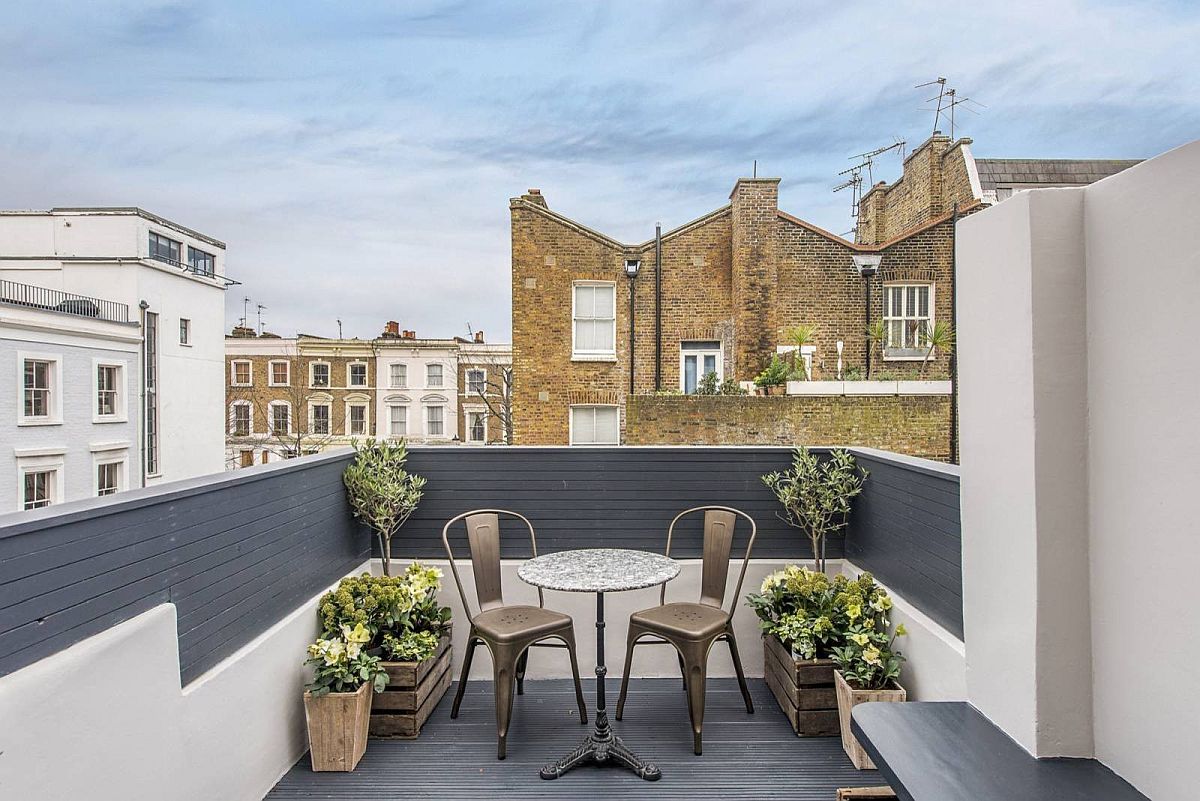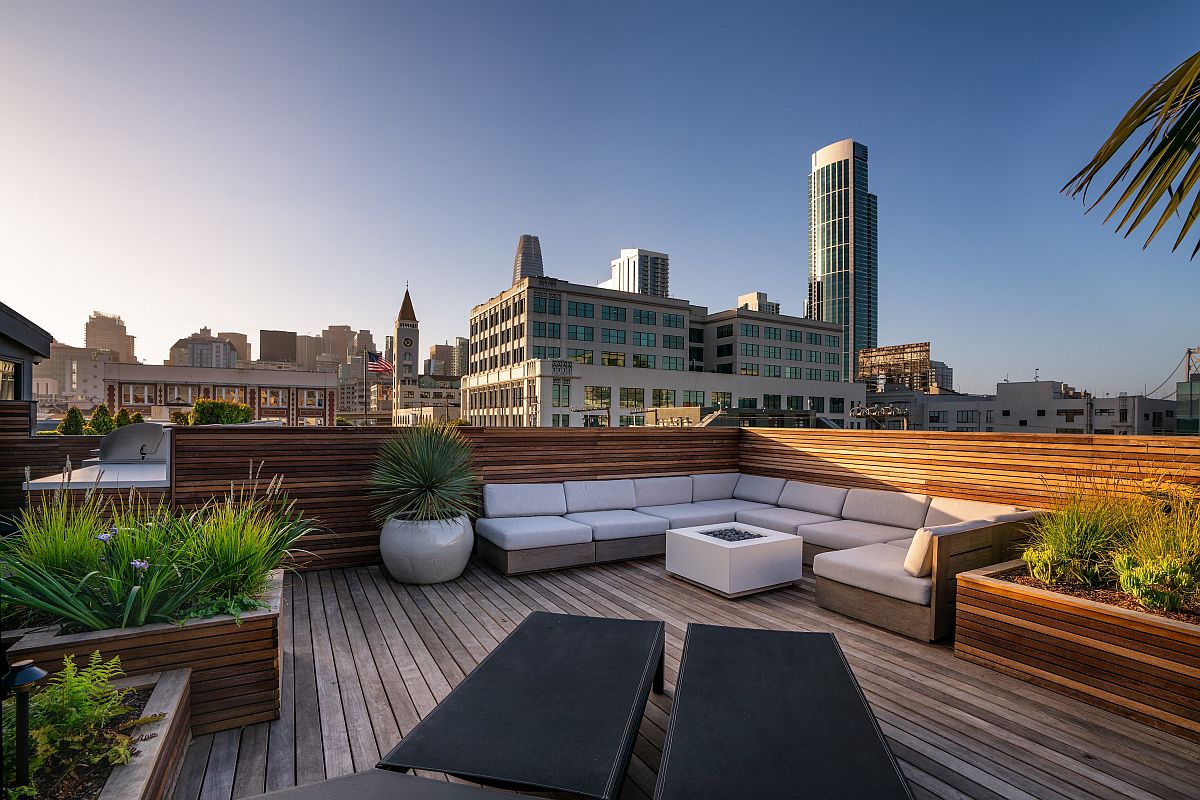 2. Meeting your Outdoor Needs
Once you are happy with the style choice, make sure you know exactly the purpose of the deck before decorating it. The small contemporary deck is already limited because of spatial constraints. Adding too much to this space can leave it cluttered and creates a confused environment. For some, the small deck is their only refuge and place to both relax and entertain. Others might have a larger garden as their primary outdoor area and the small deck serves as a more intimate and serene hideaway. So, clearly think about the functionality aspect before you go all in!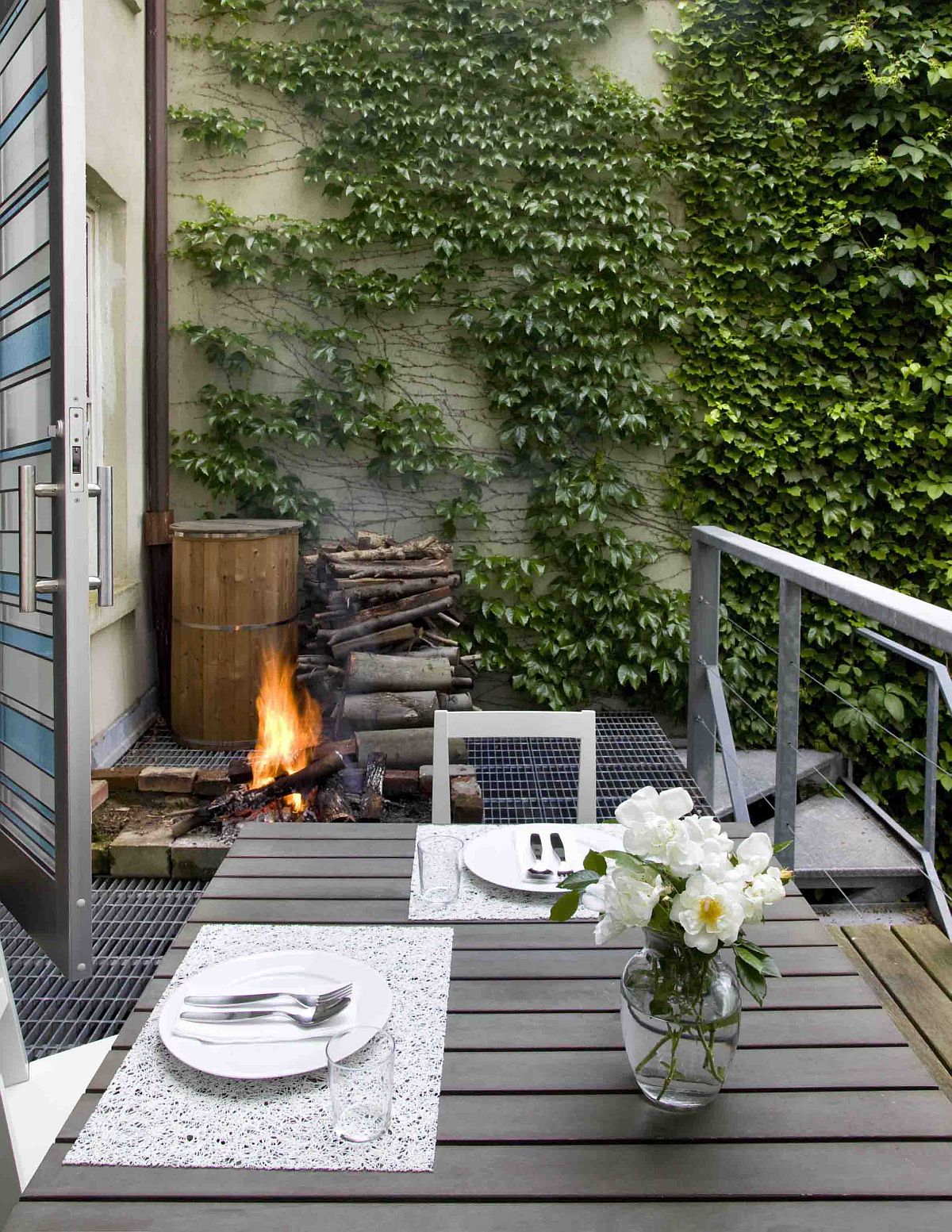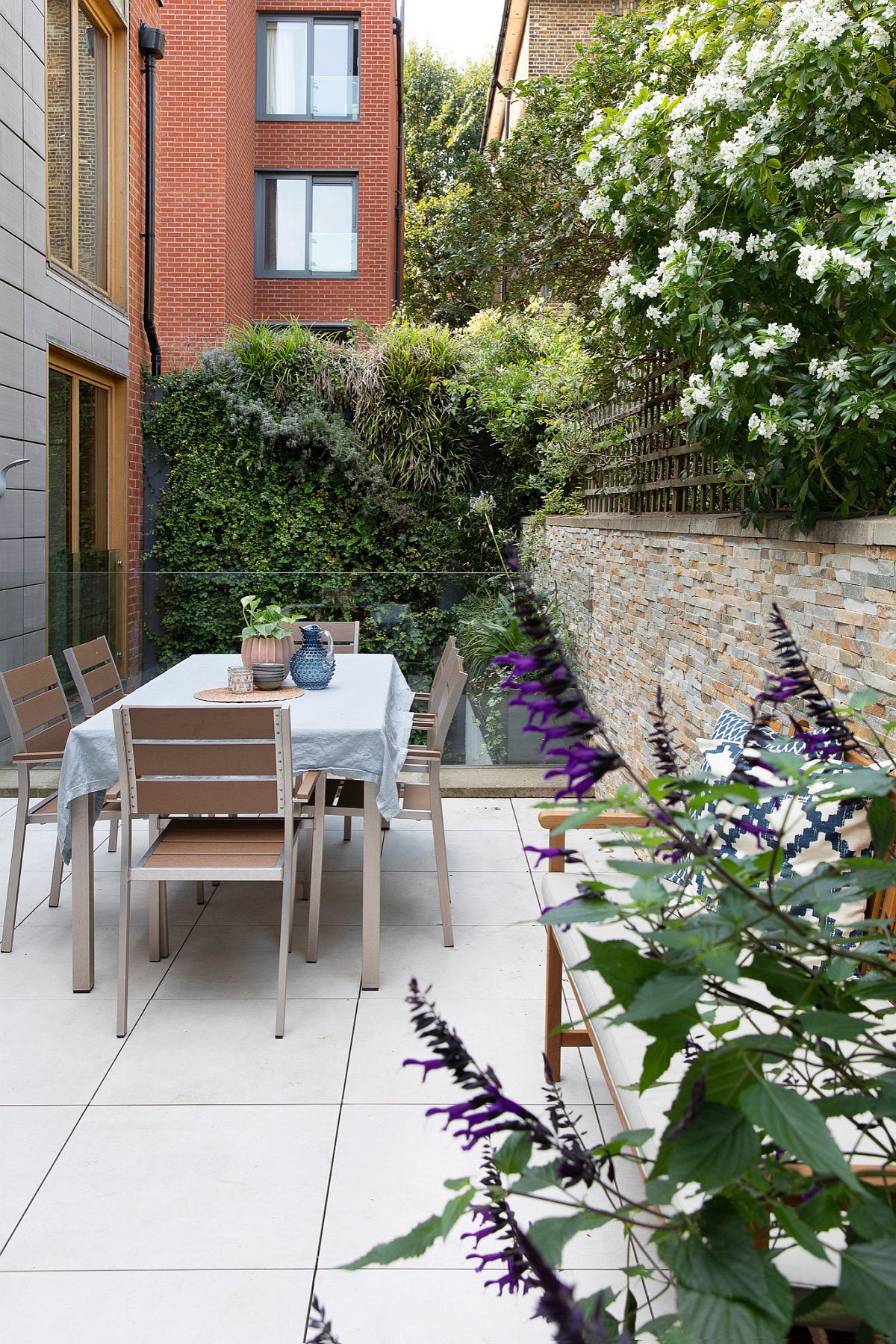 3. Placement of the Deck
Make sure that the deck is placed to make the most of any views on offer. You also want to ensure that its orientation keeps out scorching heat during the summer months while offering adequate shade and welcoming warm sunlight during much colder times. If an extended roof structure of your house hangs above this tiny deck, then you would not need any other additional pergola structures for shade.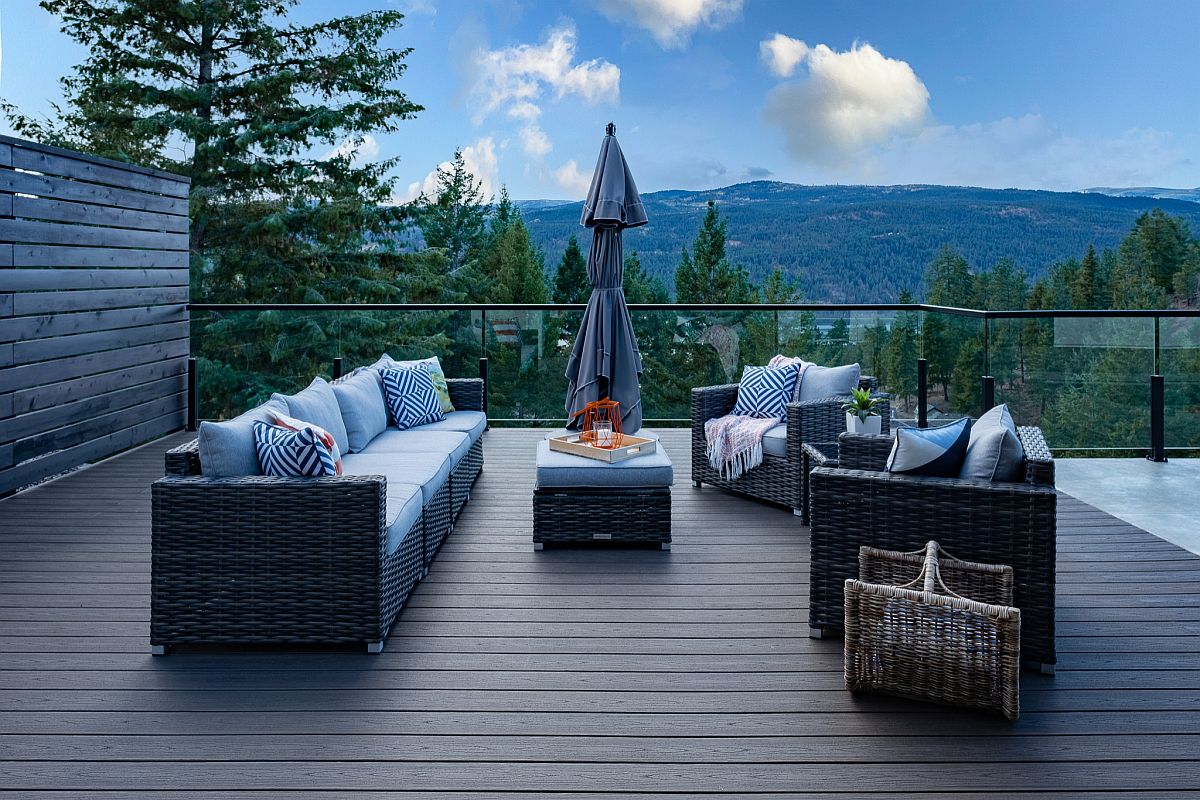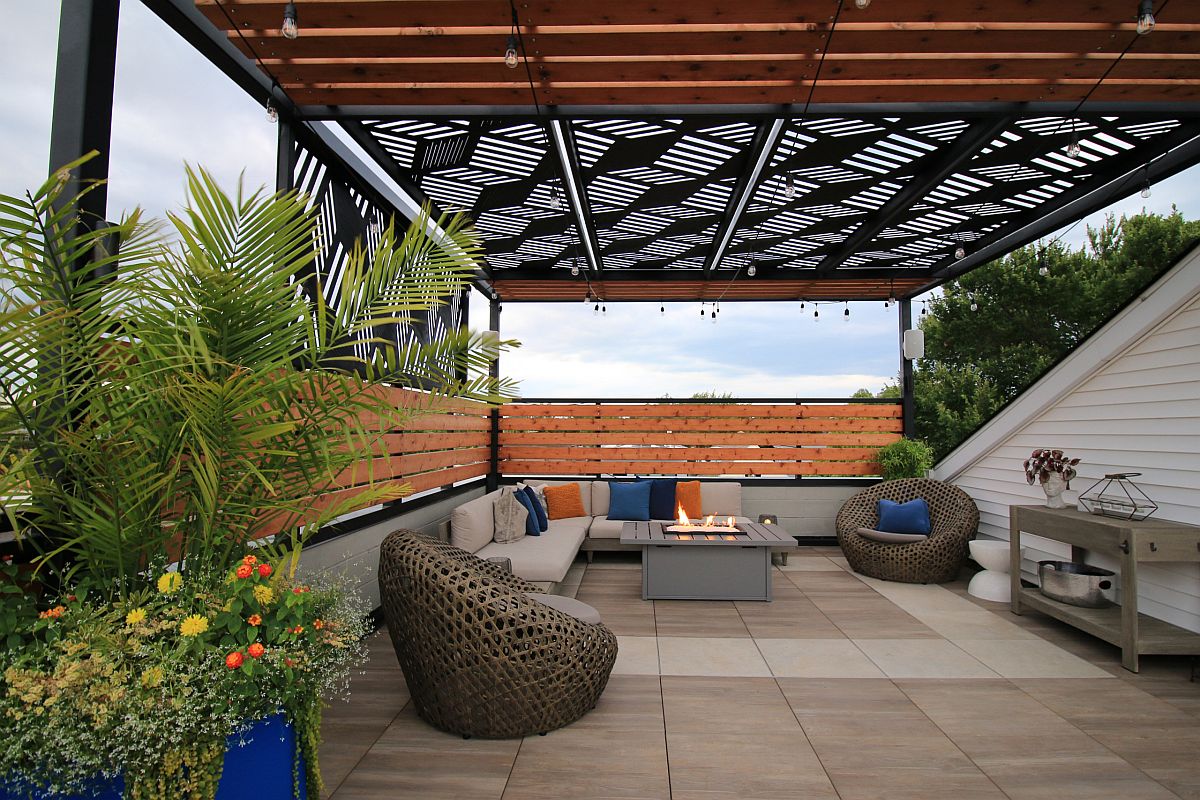 4. Seating Space for All
Once the placement and purpose of the small deck is set, it is time to think about the next most essential aspect of its design – seating area. This is determined once again as much by the way you use this deck as it is by the overall space on offer. Add a large central piece like an outdoor couch or loveseat and build with smaller individual pieces around it. Floor pillows, bean bags and outdoor seats with in-built storage are welcome in here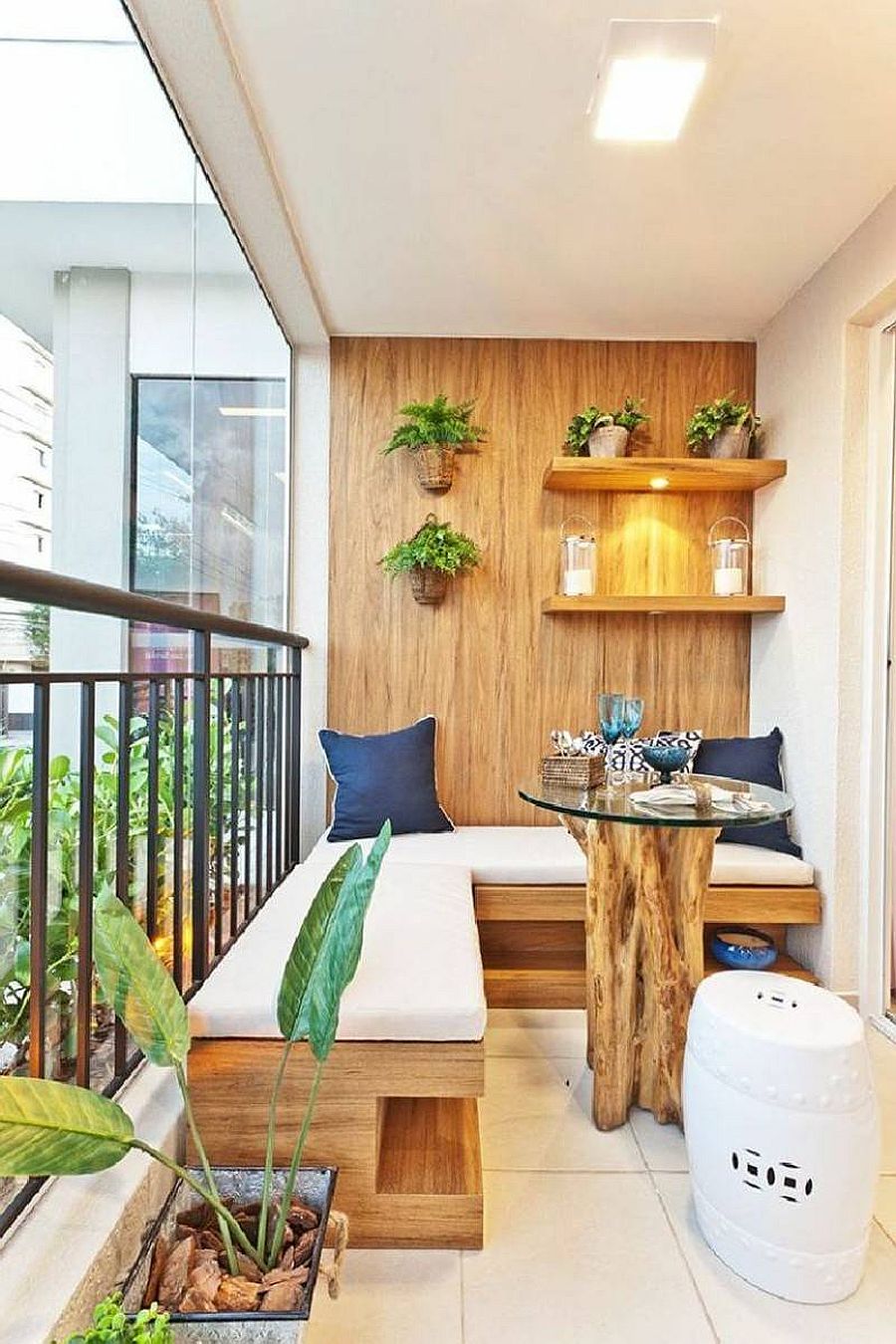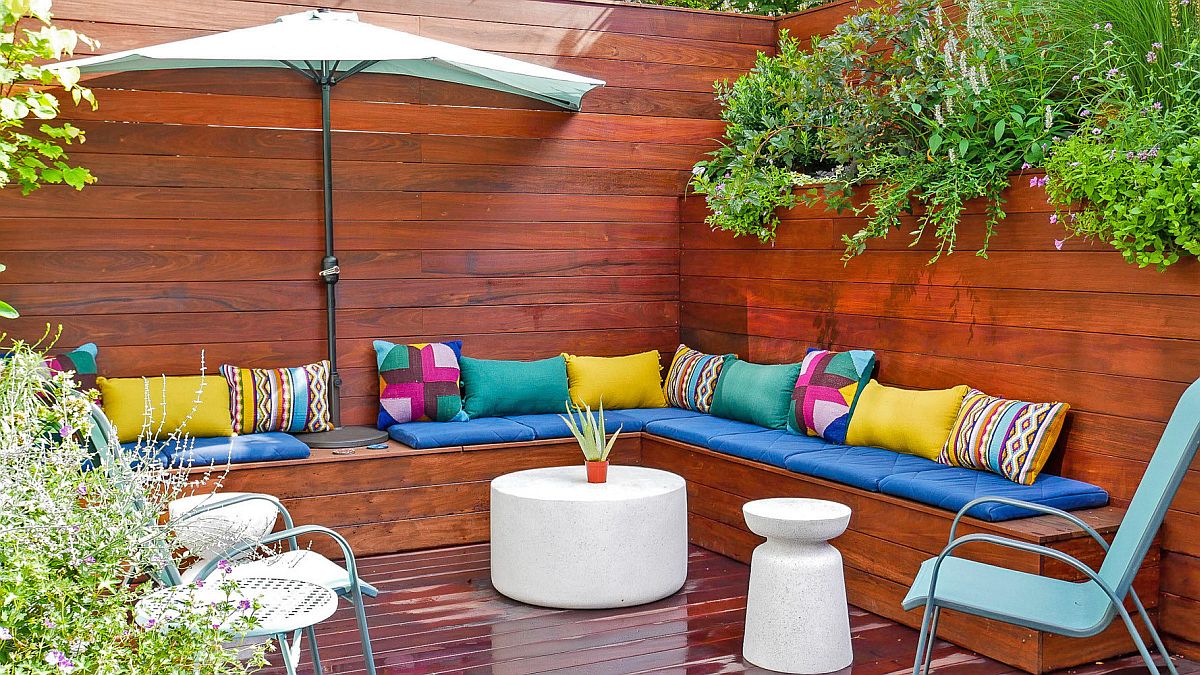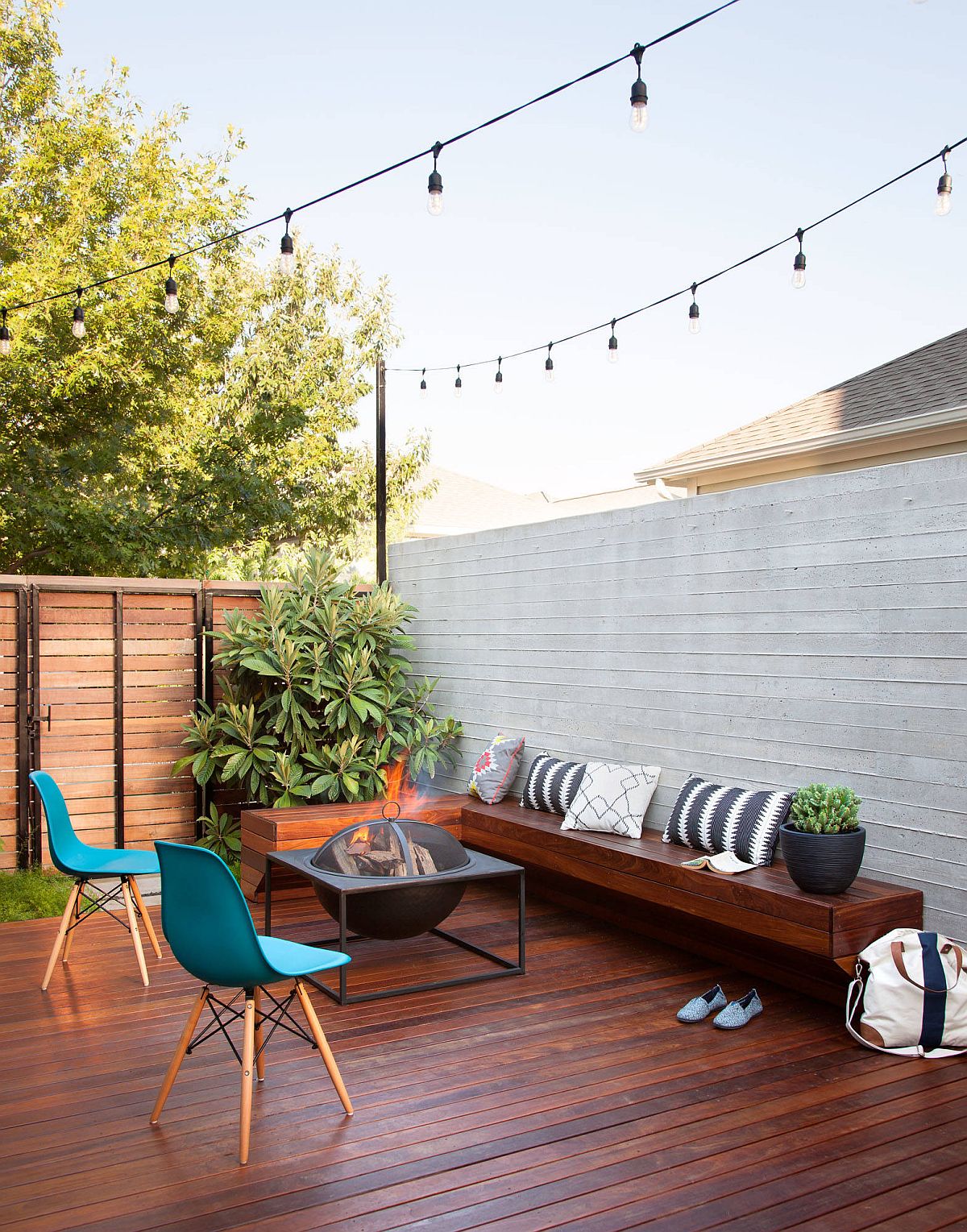 5. Intertwine Other Areas
Use the small deck as a transition zone between your house and the large garden on other side. This is an idea that works well with backyard pools as well. The deck here feels like the perfect buffer zone – a space that has its own individual presence and yet bridges two entirely different zones in your home.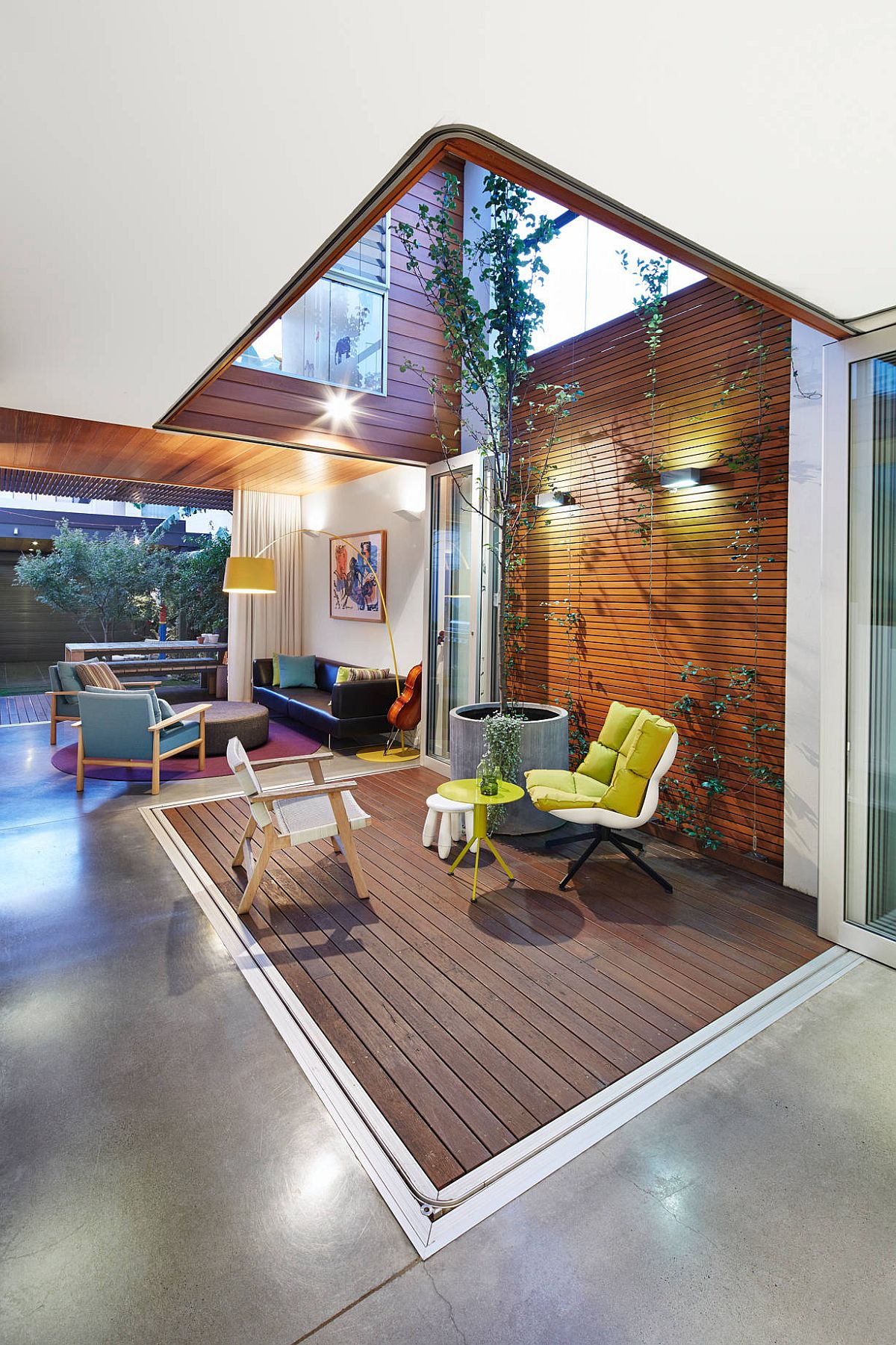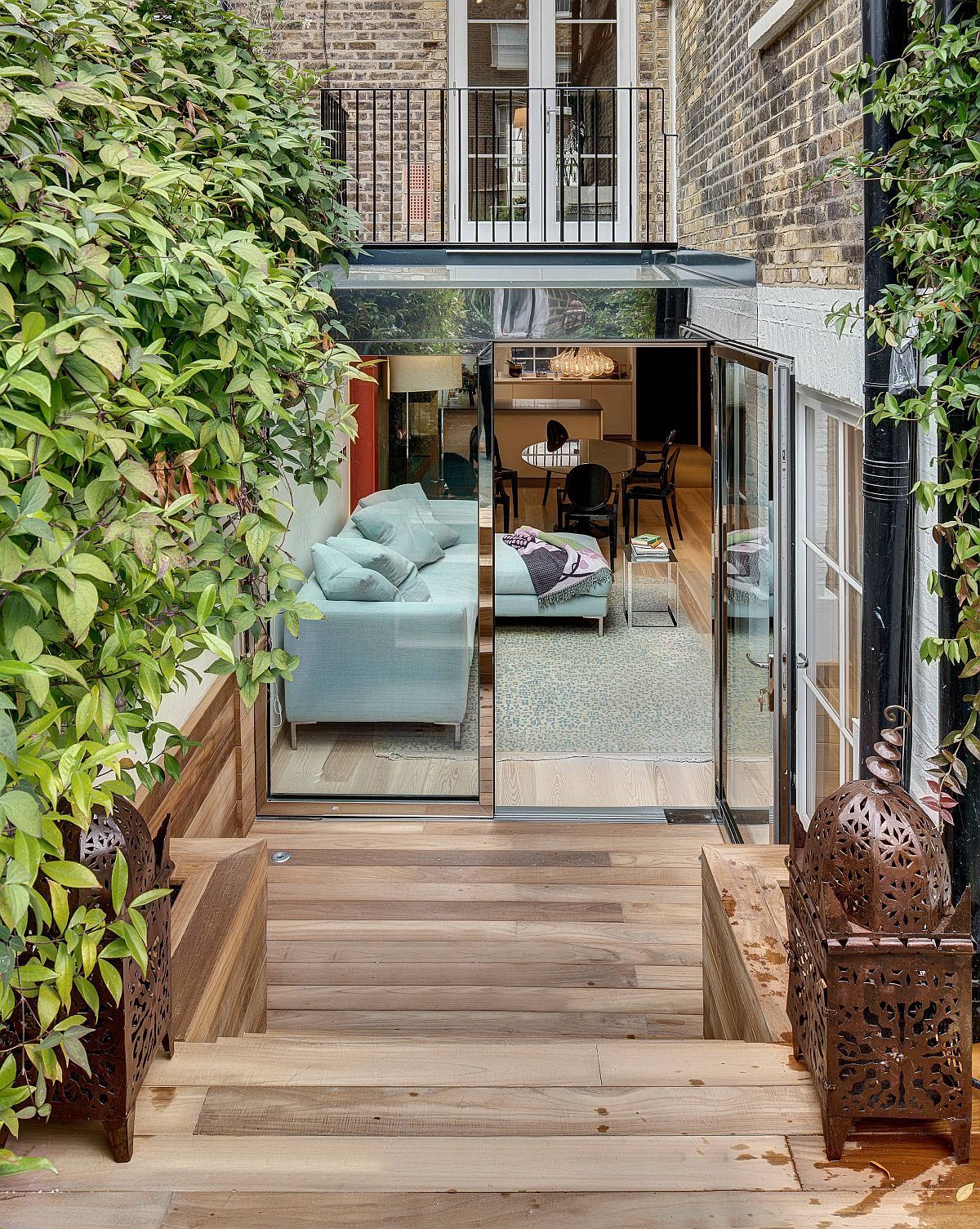 6. Lighting and Greenery
Finally, there is that one element which ends up defining the small deck the most after sunset – lighting. Strings lights, in-ground lighting, smart ambient lights, lanterns and even tiki torches – there are a wide range of options to choose from. And even for a contemporary deck, ideas like tiki torches work beautifully and bring in that 'something different'. Combine this with flowering plants, a screen of greenery and maybe flowering vines in the backdrop to fashion a captivating little deck.