Candle decorating is very different than what you might be used to seeing. The classic Vanilla Bean 3-wick Yankee candle from your grandma's living room is no more and the days of traditional taper candles and glass jar white-wax versions are long behind us. Modern candle manufacturers are not your typical factory-run operations and, increasingly, the beautiful candles you see adorning the shelves of your friend's homes have been hand-poured by local artisans. We've seen a huge bump in at-home candle makers to be successful, giving them endless time for trial and error perfecting various waxes, scents, and molds which gives us a new flurry of candle decoration ideas to share.
People have really started to gravitate towards organic shapes and curves in their candle preferences, challenging the idea of what a traditional candle looks like. It is not uncommon for modern candles to look more like a sculpture than a candle, sometimes requiring a closer look (or smell) to determine that they are in fact wax. Using candles as decorative art pieces is gaining popularity as well and some of them end up being simply displayed and never burned. This trend is certainly evident in the pages of interior design magazines and blog feeds. There are many ways to go about styling your candles which is why we created this easy guide to our favorite candle decorating ideas and how to achieve the same looks in your own home.
Mix Geometric and Organic Shapes
Shapes are in. Basically, any geometric or organic shape that you can think of has been turned into a funky candle somewhere. Design lovers seem to be drawn to the ability to mix curved and organic lines with the rigid structure of 3D geometry. One easy way to achieve this contrast is using candles and candle holders. Some of them are designed to free-stand, whereas some of them are complemented beautifully by a minimalist holder. In many cases, the stand itself acts as the artistic element in the candle arrangement. Here's a few examples of the ways shapes are being used in modern candle decoration ideas and displays: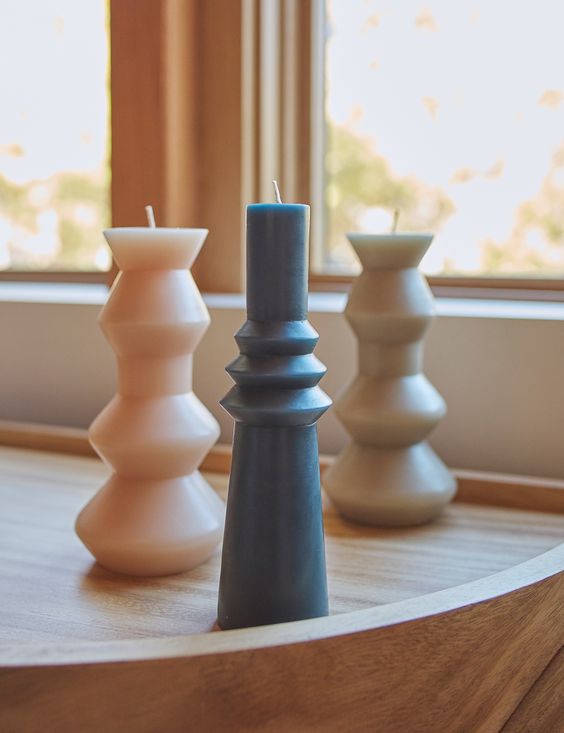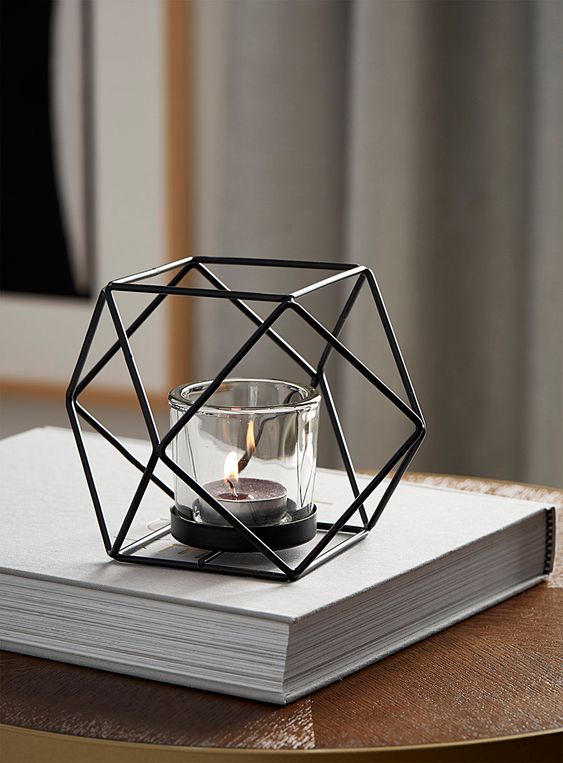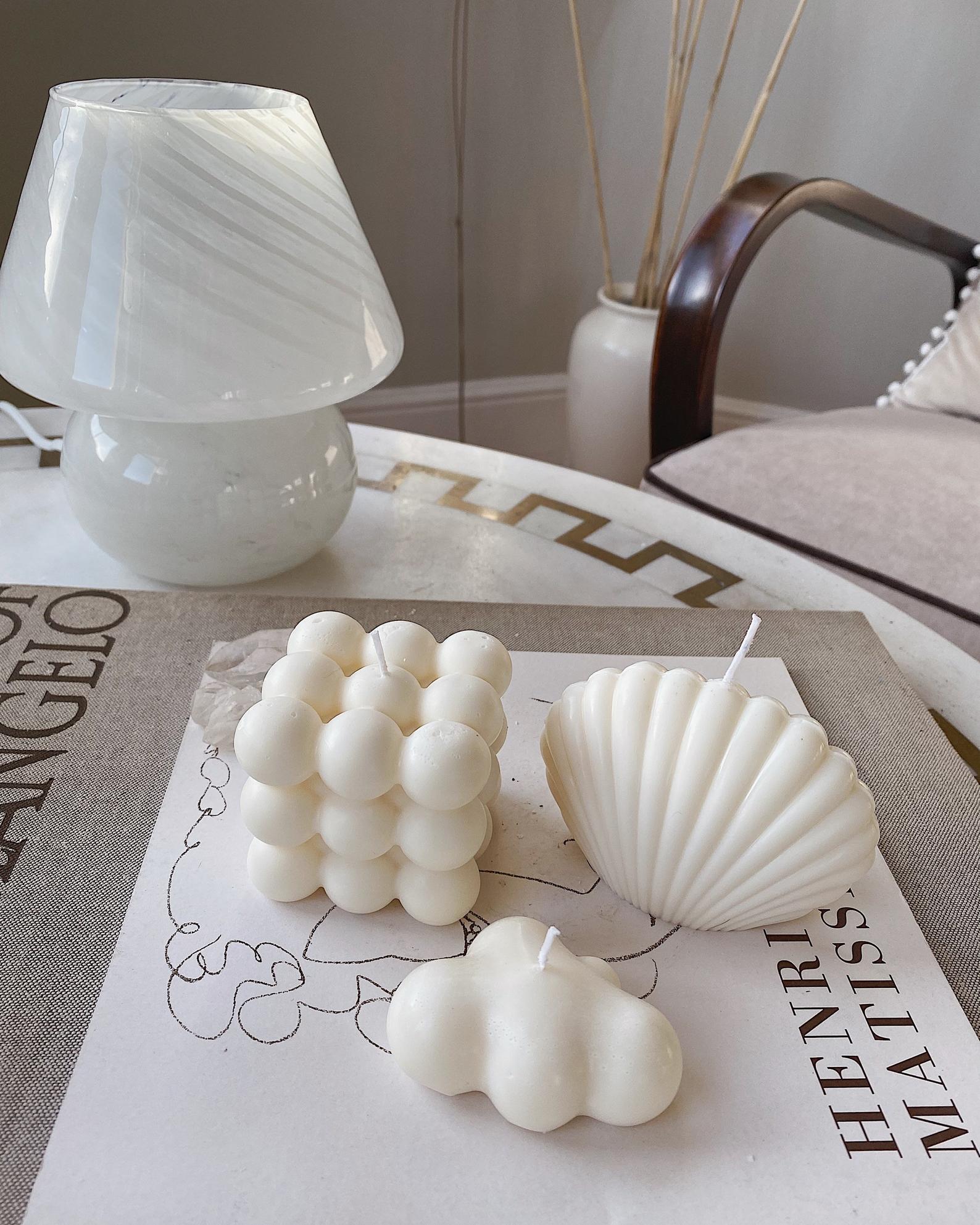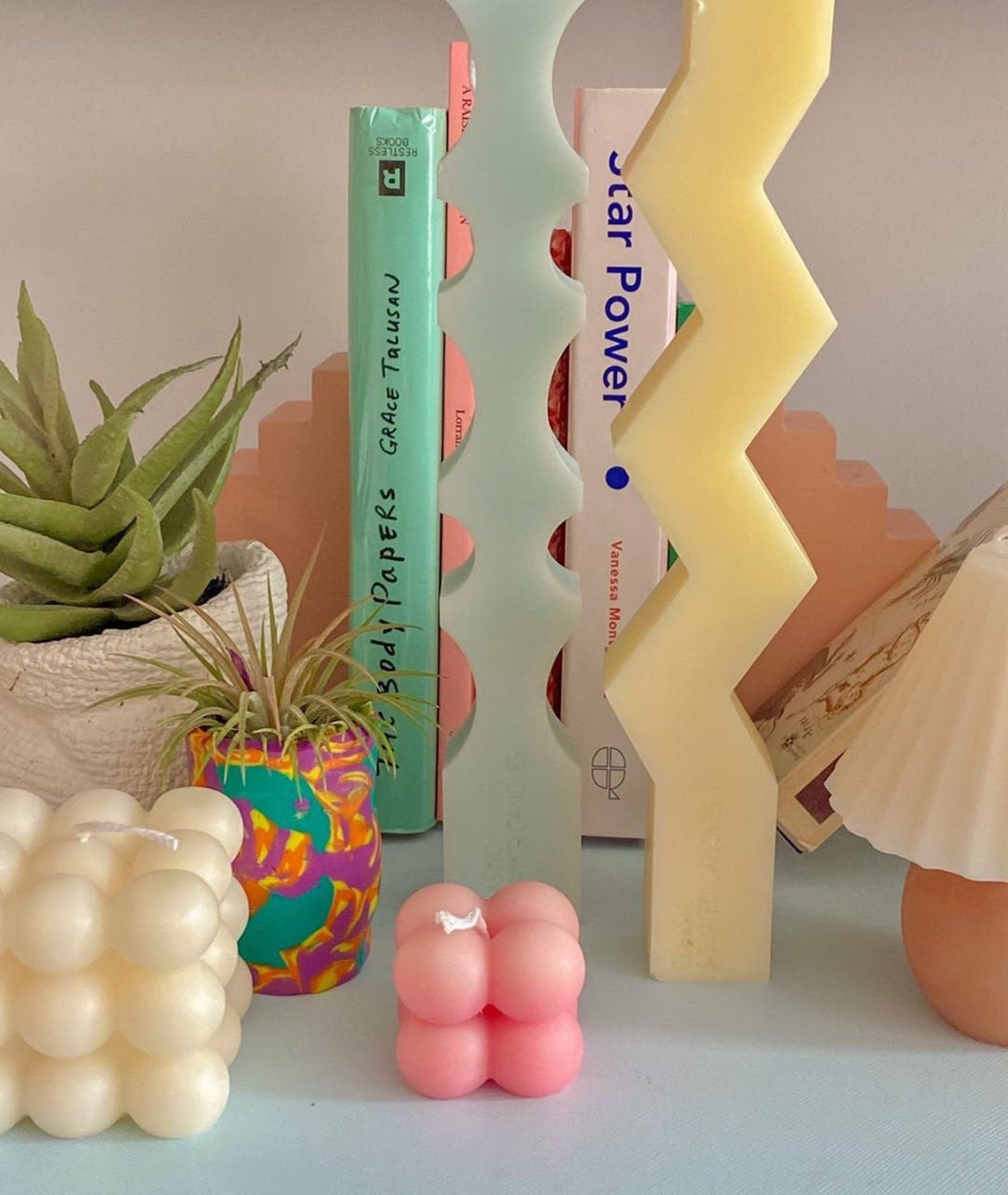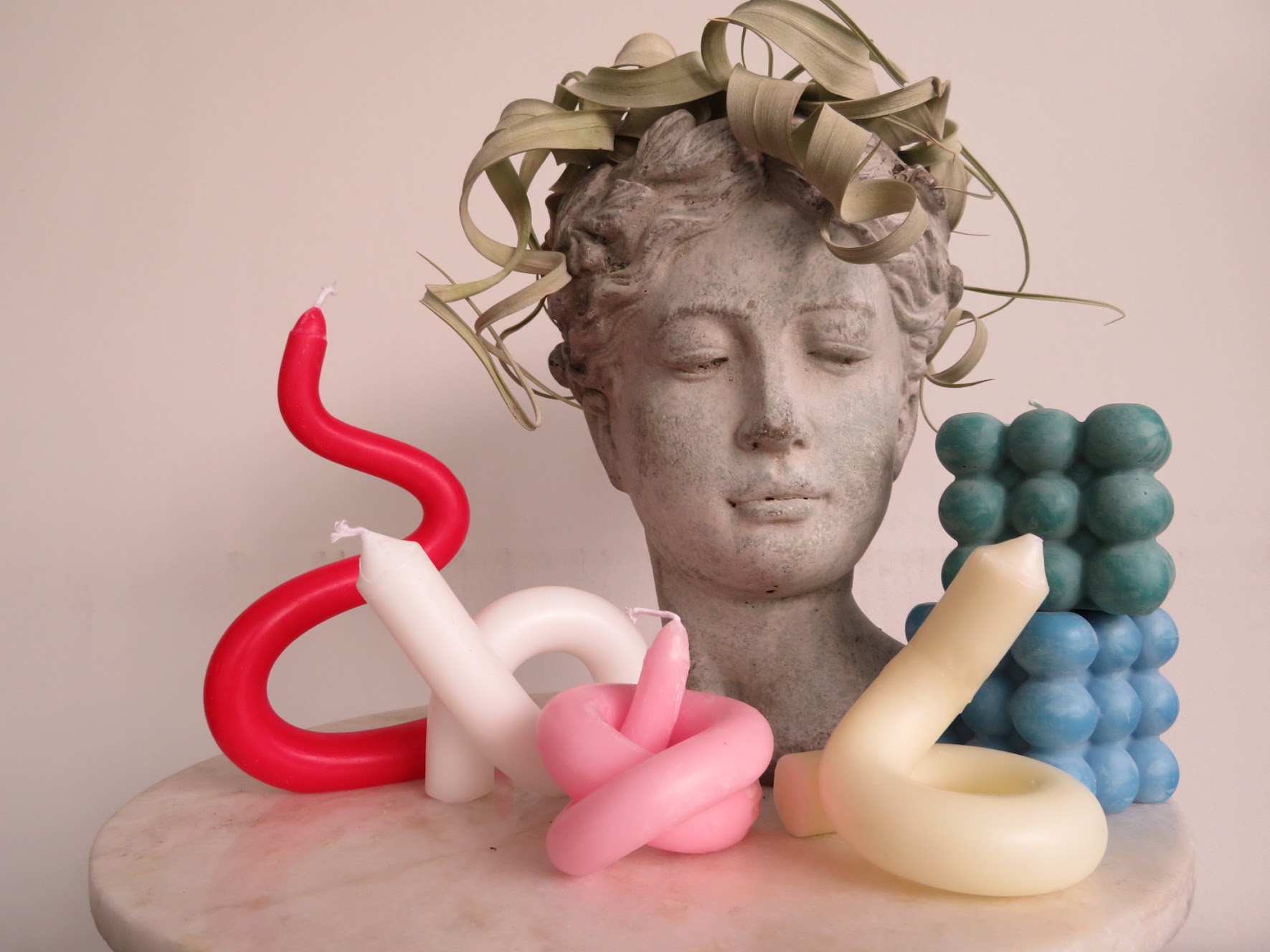 Select Decorative Candle Holders or Stands
The free-standing candle trend may not be your style for a number of reasons, some people prefer to avoid the safety risks of an open flame around kids and pets. There are straightforward candle decorating ideas that helps curb this problem by using clever placement of holders or stands. These can vary from very basic versions to lanterns or sconces. You've already seen some of the minimalist candle stands above, now consider these decorative holders that are a bit more of a statement piece: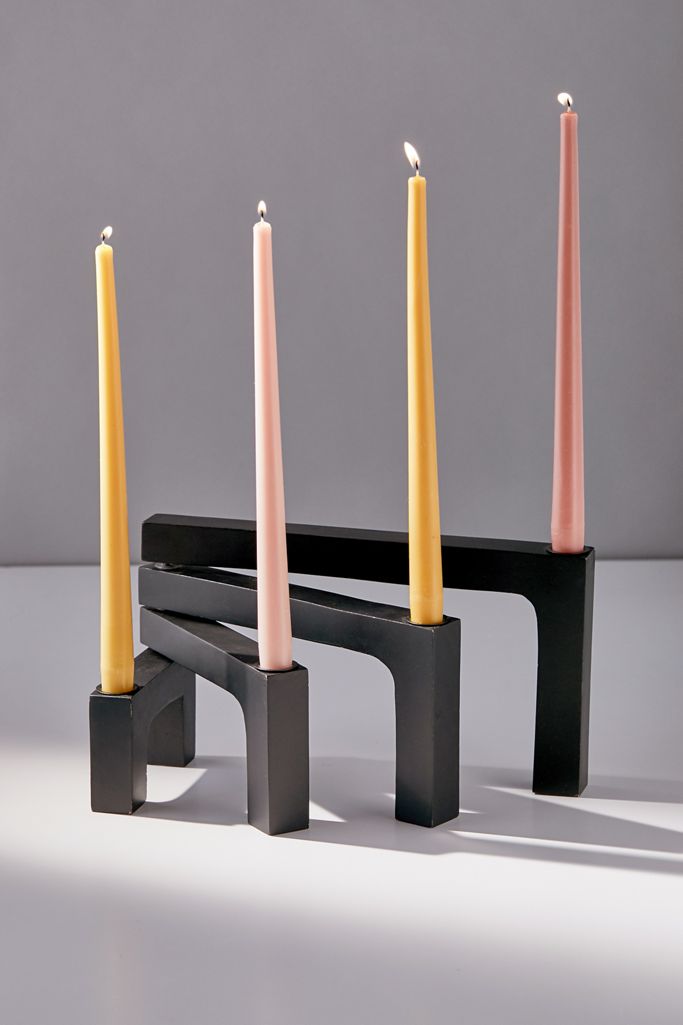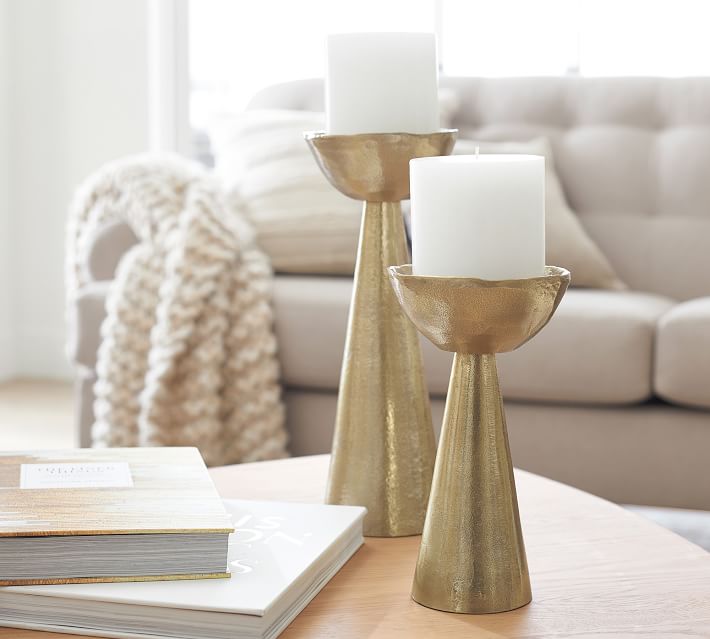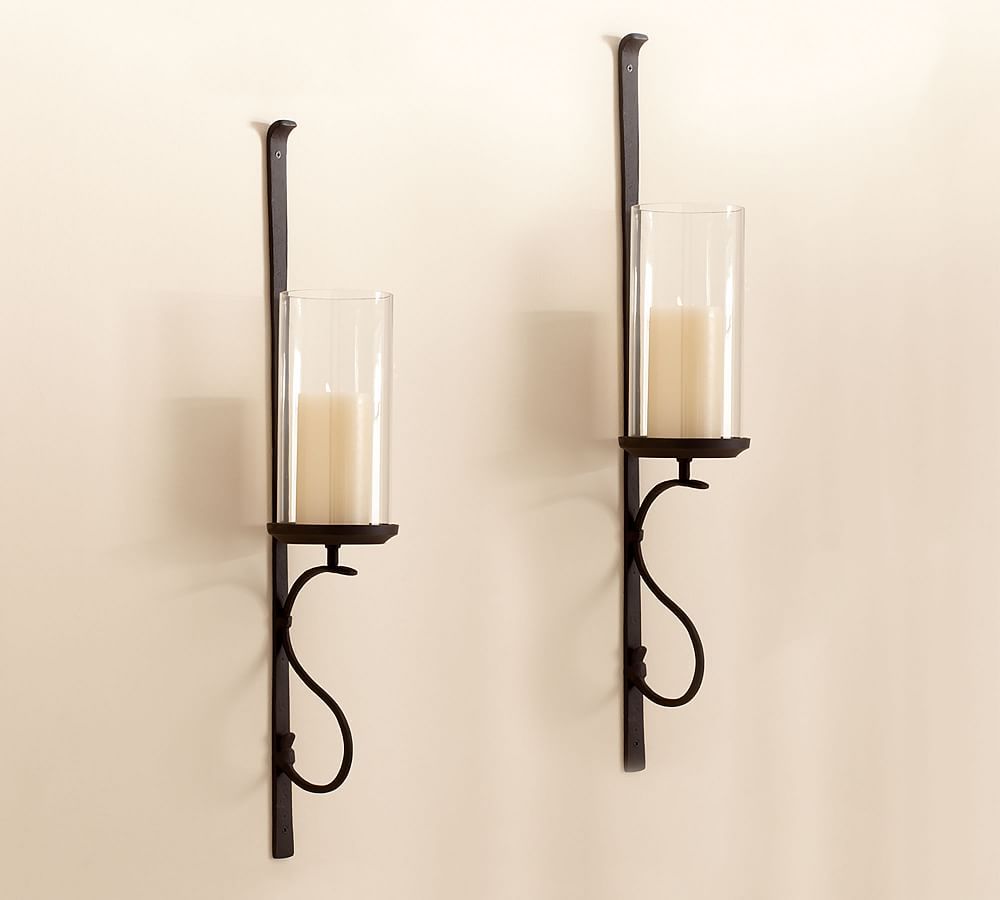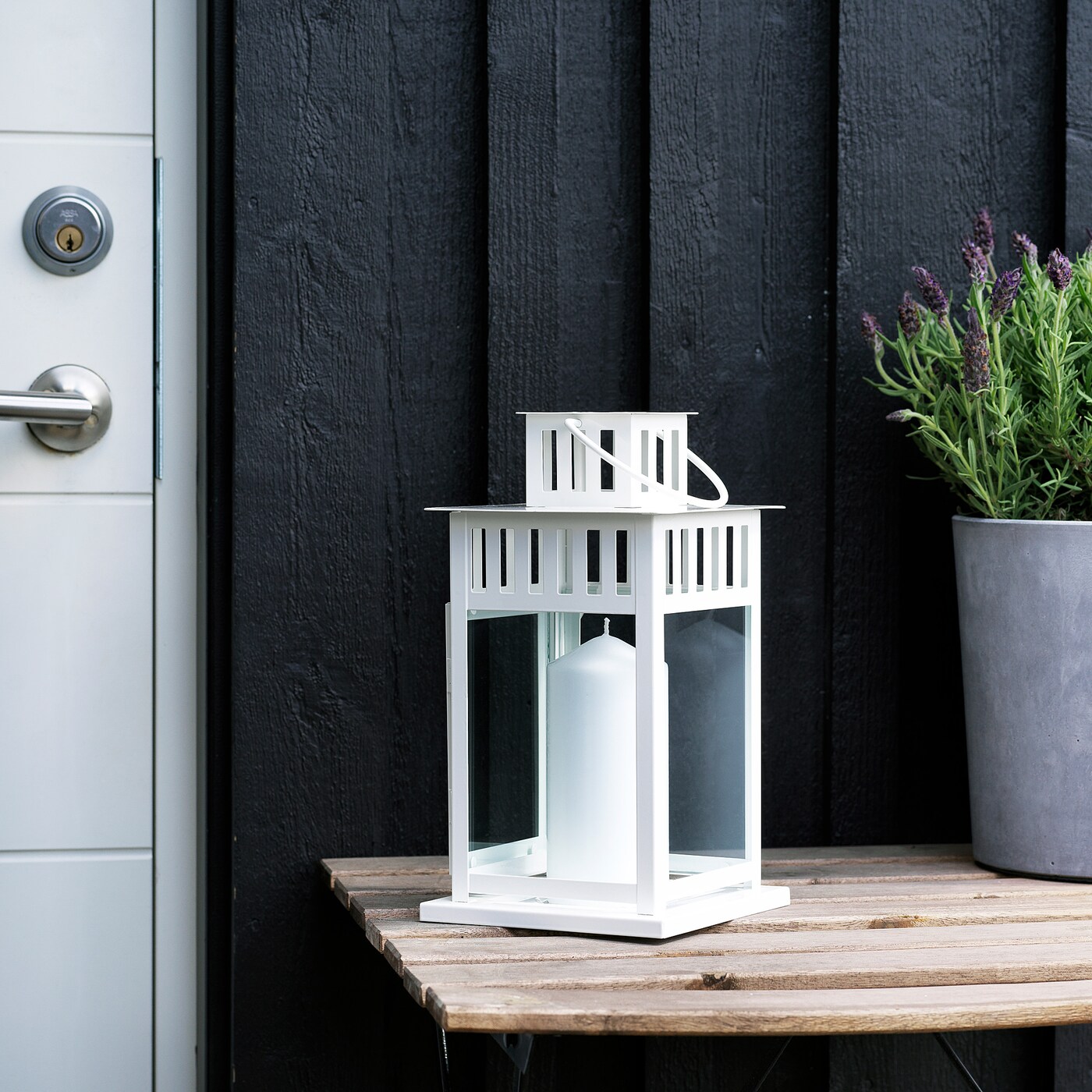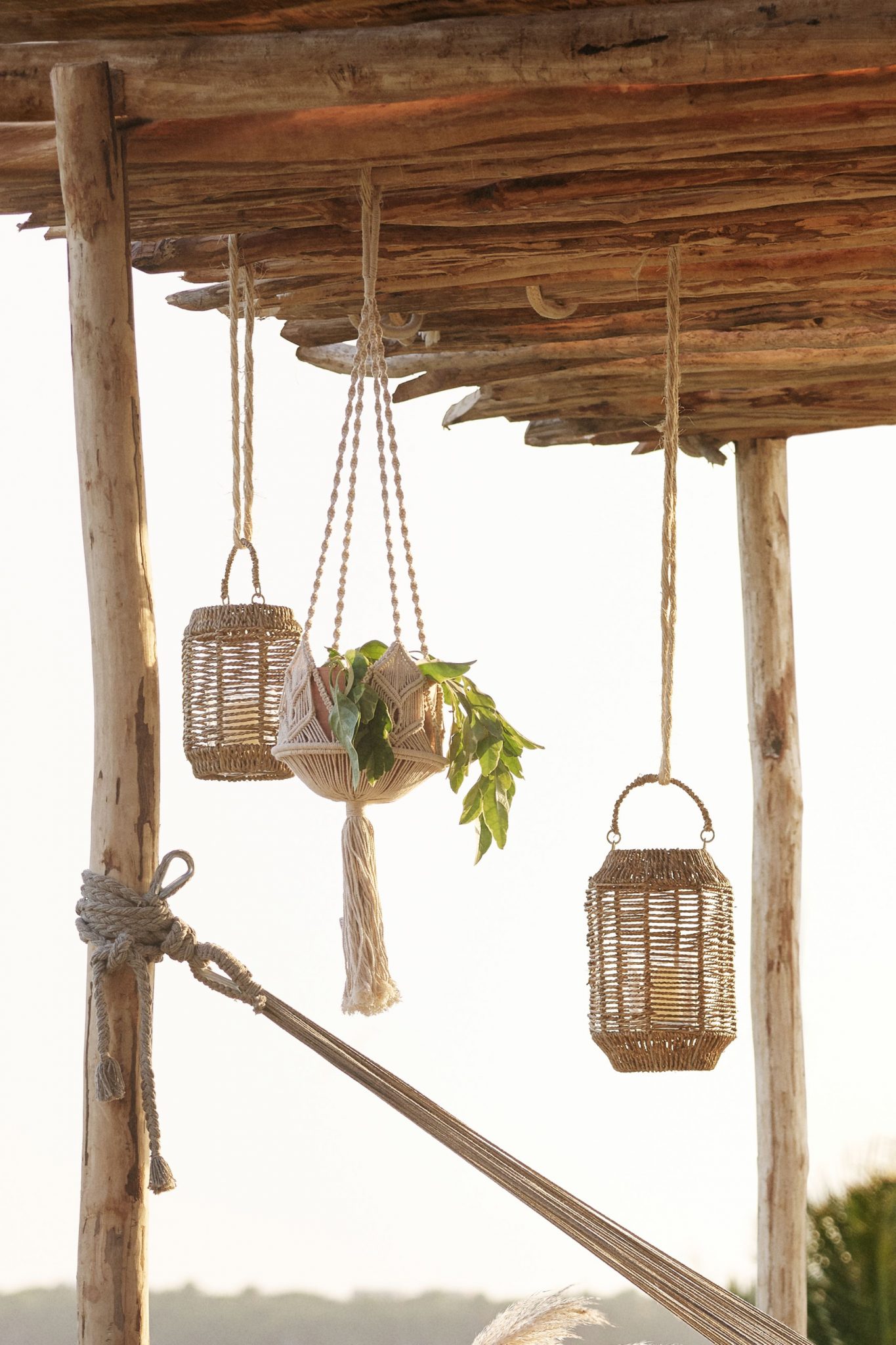 Select Unique Candles
With such a wide variety of candle decoration ideas to choose from, it's beyond boring to buy jar candles that end up blending into the rest of your decor. Try opting for a statement piece candle that stands out as it's own work of art in your space. Statement candles don't really need much else around them to complete the aesthetic and this makes them preferred by minimalists everywhere.
A recent trend in candle pouring highlights the beauty of the human body in wax, specifically the female form, and draws inspiration from the colors and curves of the naked body. Realistic wax molds create shapes inspired by the body, revealing an end sculpture that is not unlike a museum statue. Introducing one of these candles to your home offers a chic aesthetic and a fun conversation piece – the choice is yours whether or not to burn it! Check out these handmade body-inspired candles for sale on Etsy:

Nude Venus Goddess Figure Candles by DropDeadCandle on Etsy.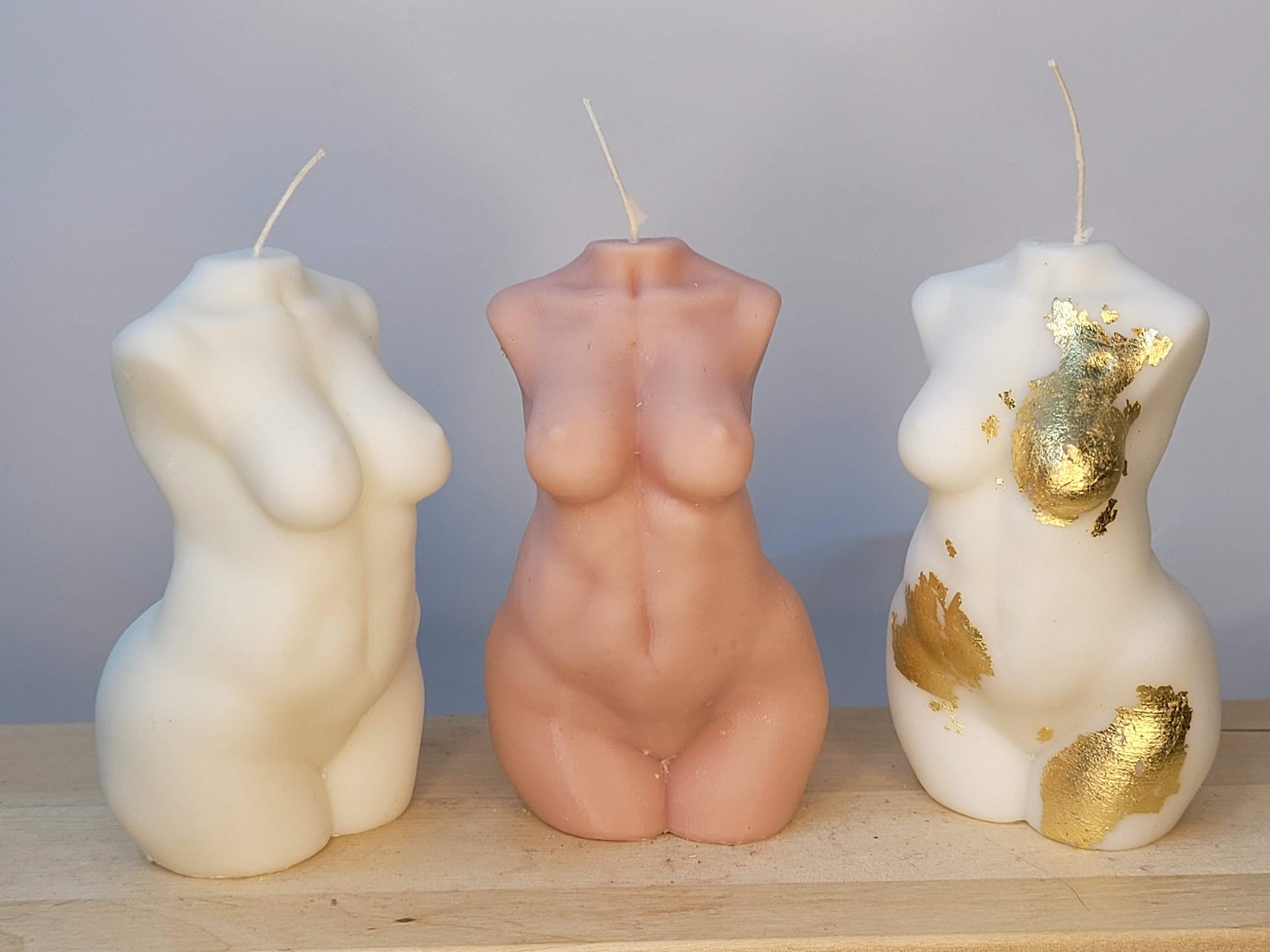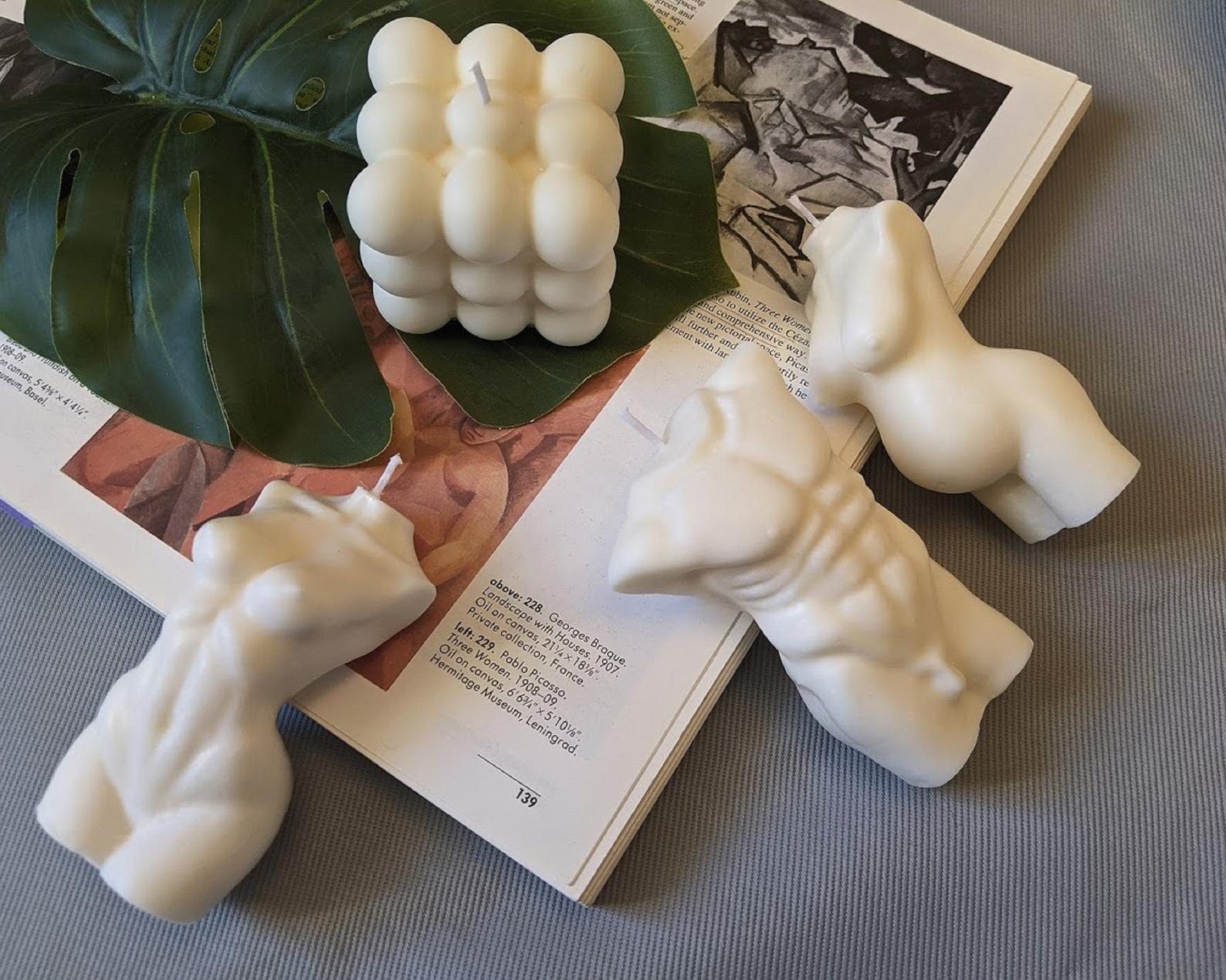 Some design enthusiasts have embraced the Grecian statue trend to add an ancient decor feature to their modern spaces. As it turns out, authentic stone busts of former philosophers can be quite expensive and obviously impractical. Enter the candle bust. Candle makers are selling much more affordable wax versions that can pass as the actual thing – unless you light them on fire of course. The majority of these candles free-stand (meaning you don't need to buy a holder for them), this makes them easy to style on your bookshelves, mantles, or side tables as small minimalist pieces.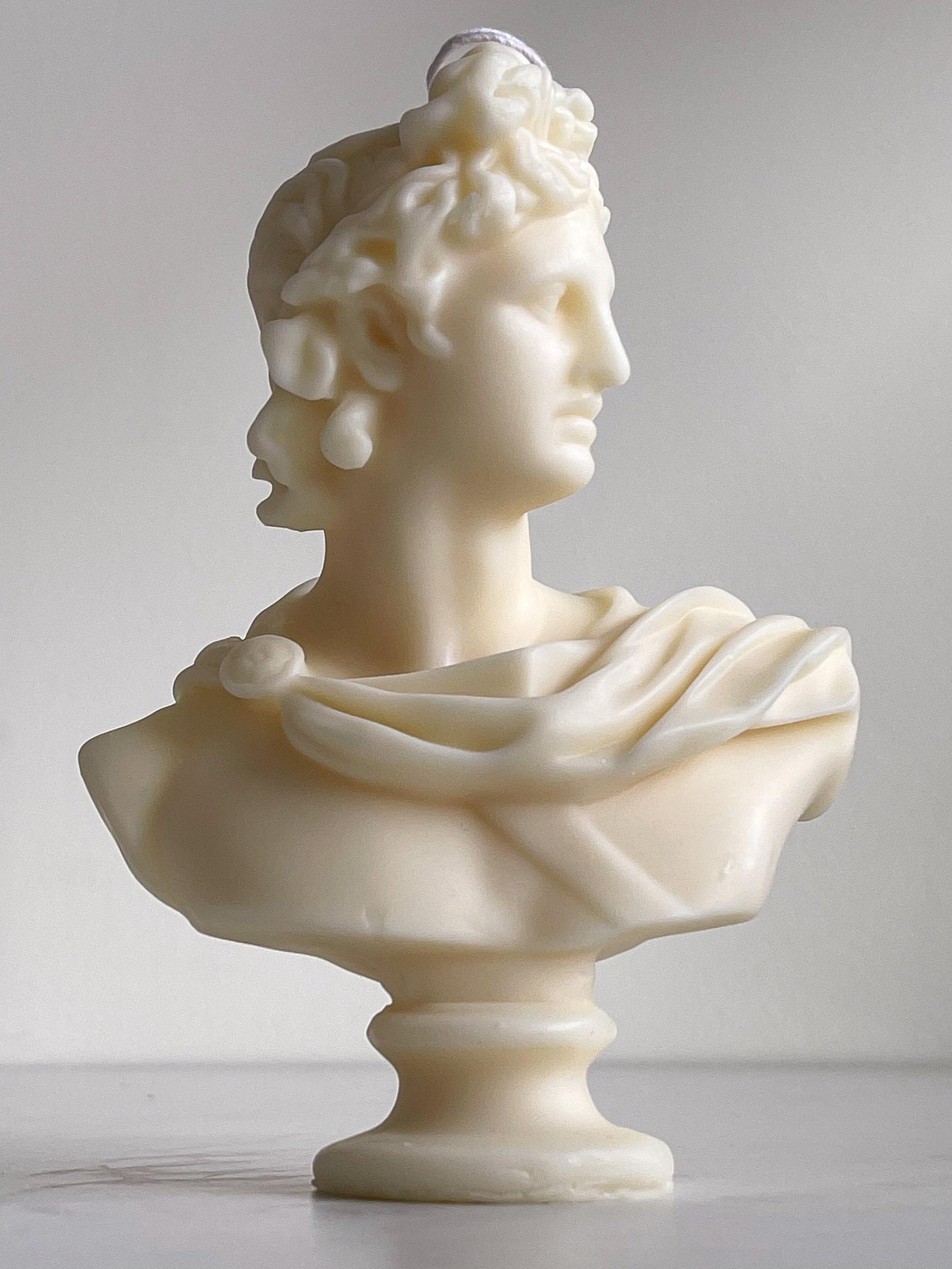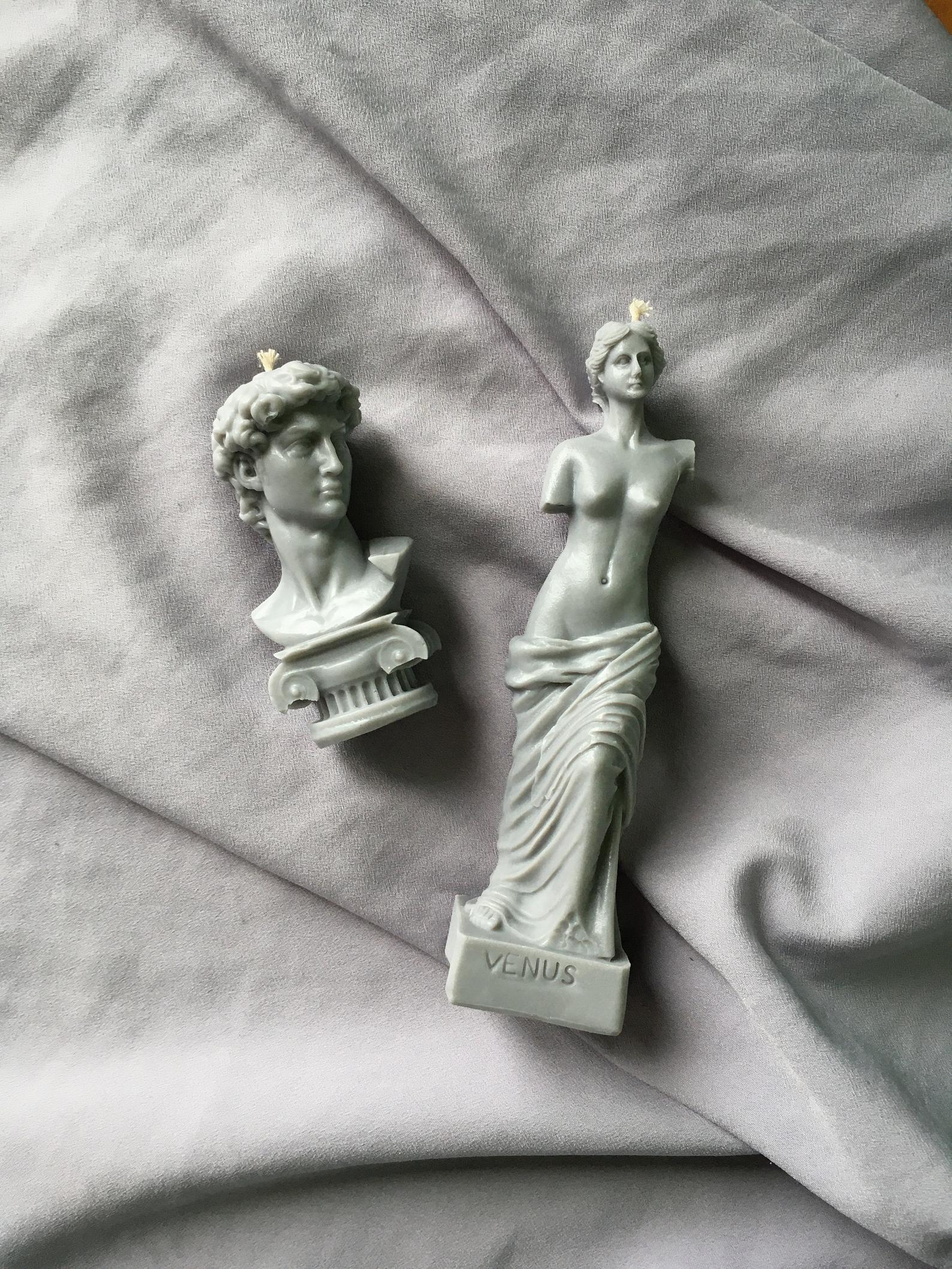 Shop Art Inspired Candle Jars
Okay, we'll admit it: in some circumstances, jar candles are simply the more practical option especially if you're interested in small space solutions or scent over visuals. There's no need to compromise on style for practicality here and modern candle decoration ideas have designers making sure of that. Beautiful, artistic candle jars and bowls have begun to take over the shelves of department stores, refusing to be hidden away in holders or stands. The art-inspired jars act as a decor piece on their own and can add a much-needed pop of color or texture to a space. Consider these examples: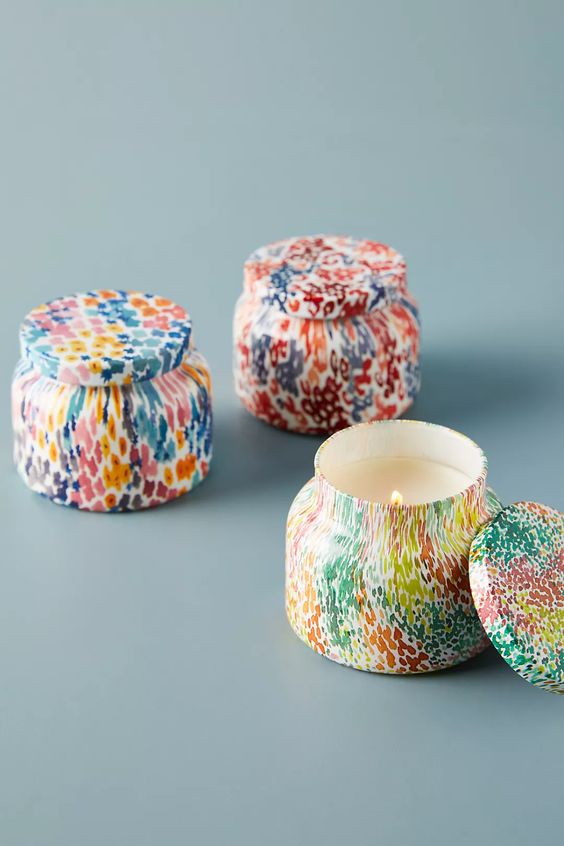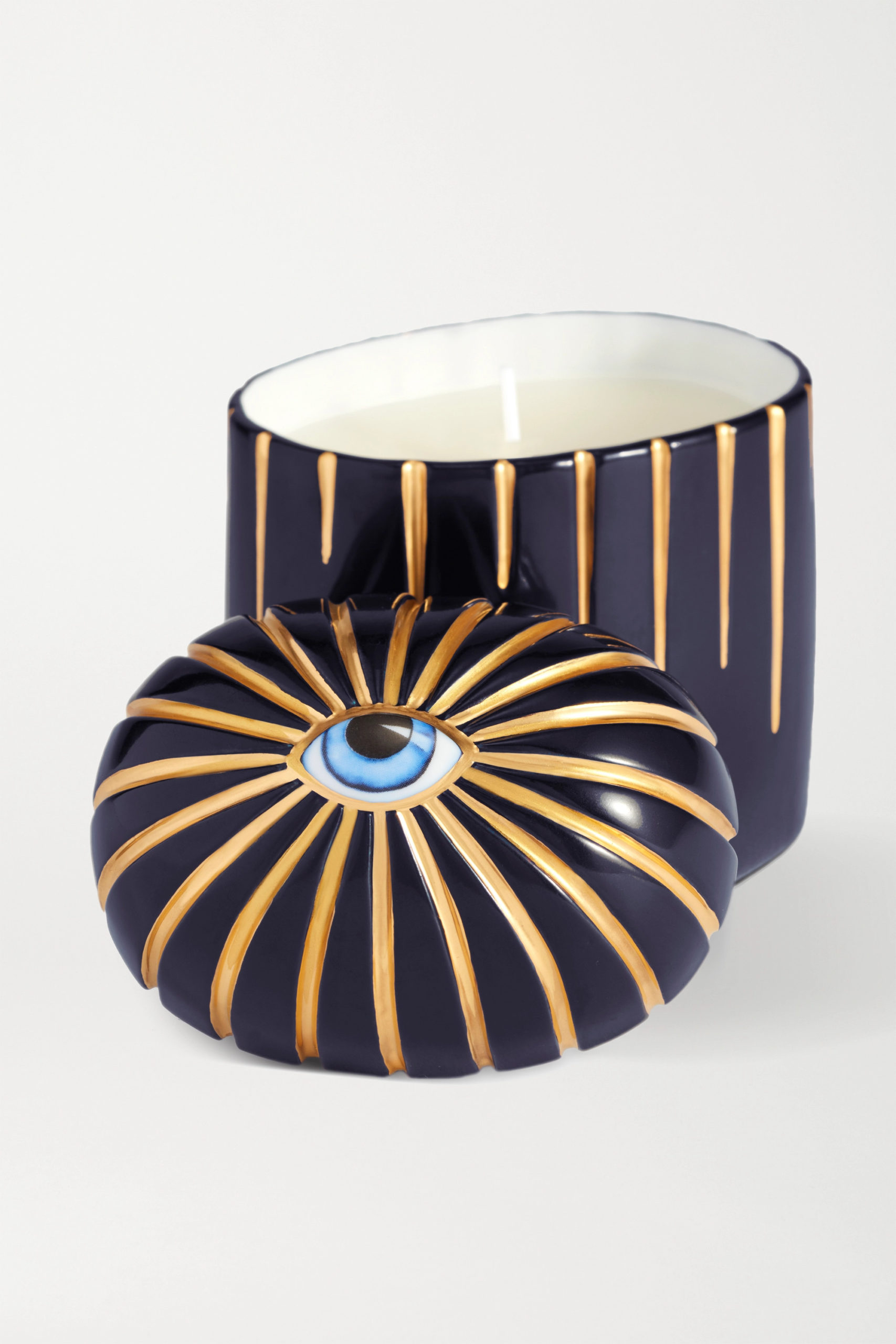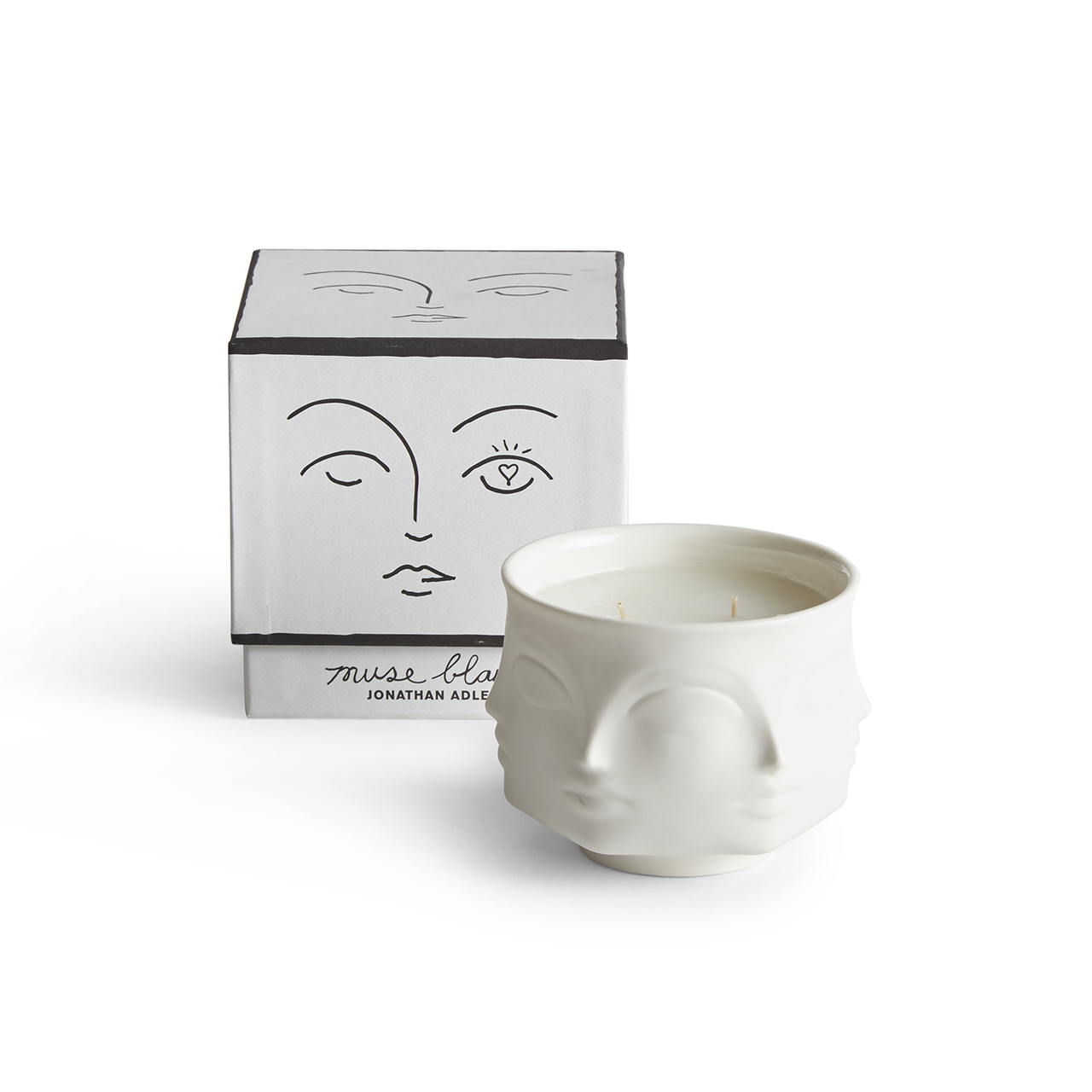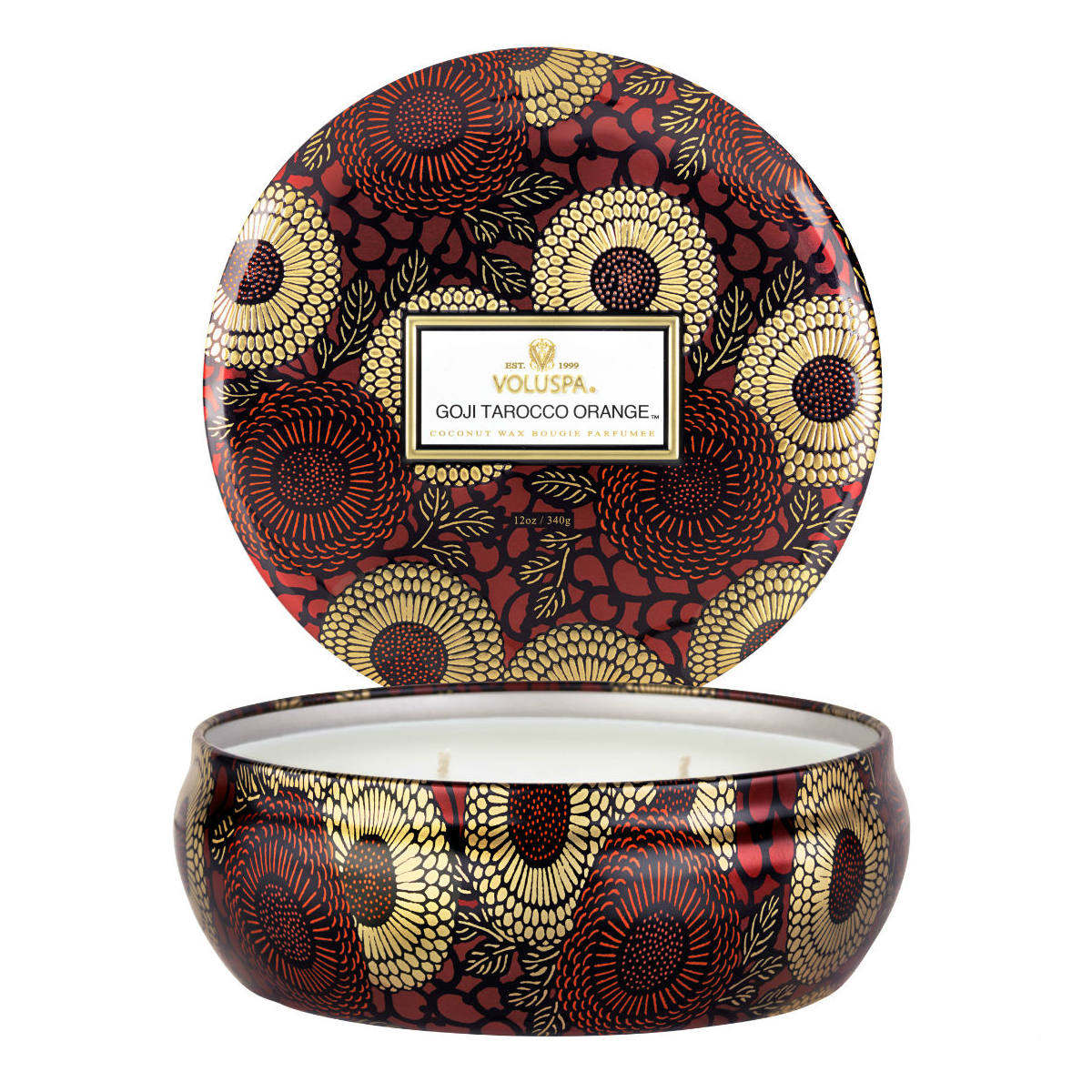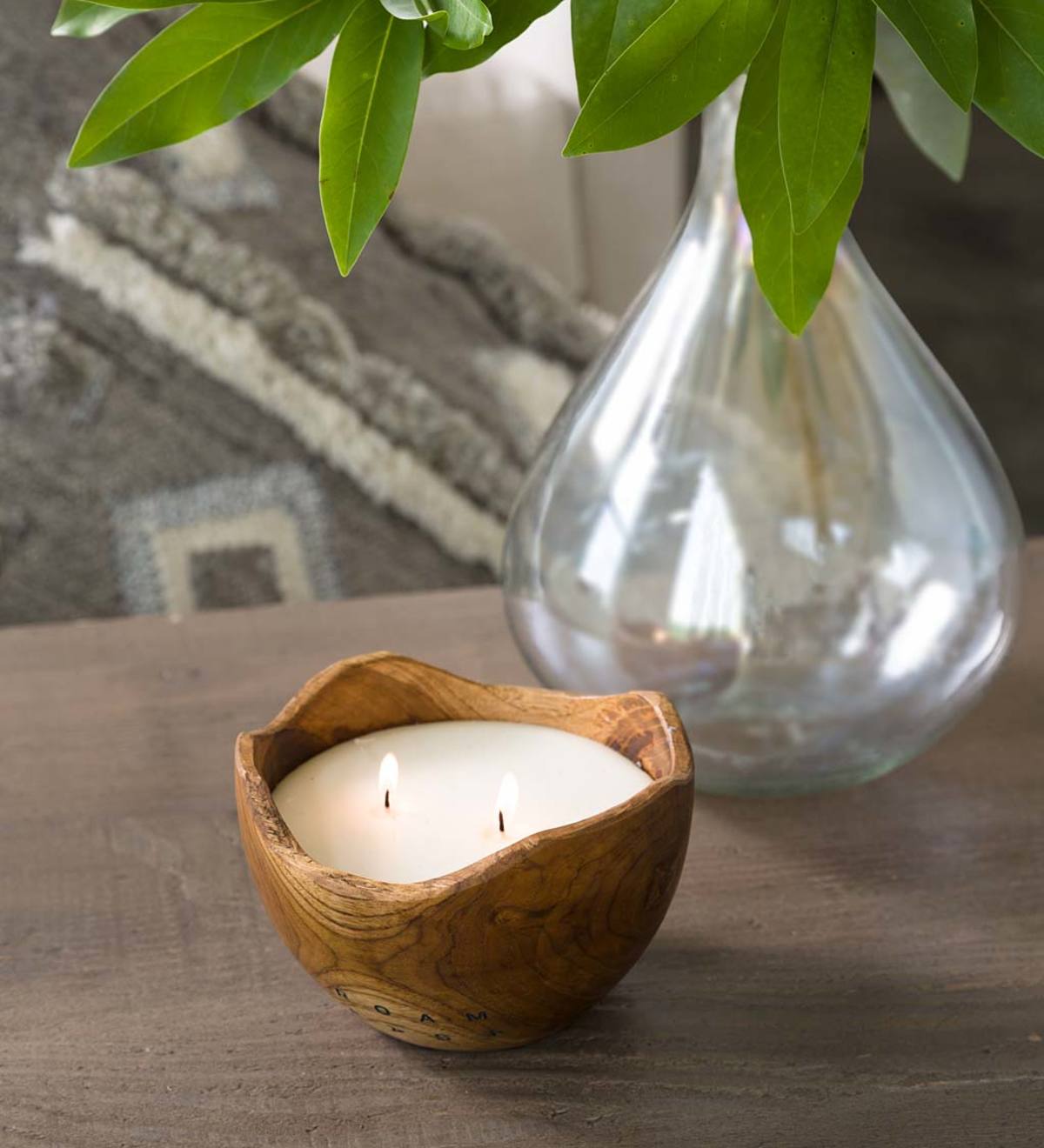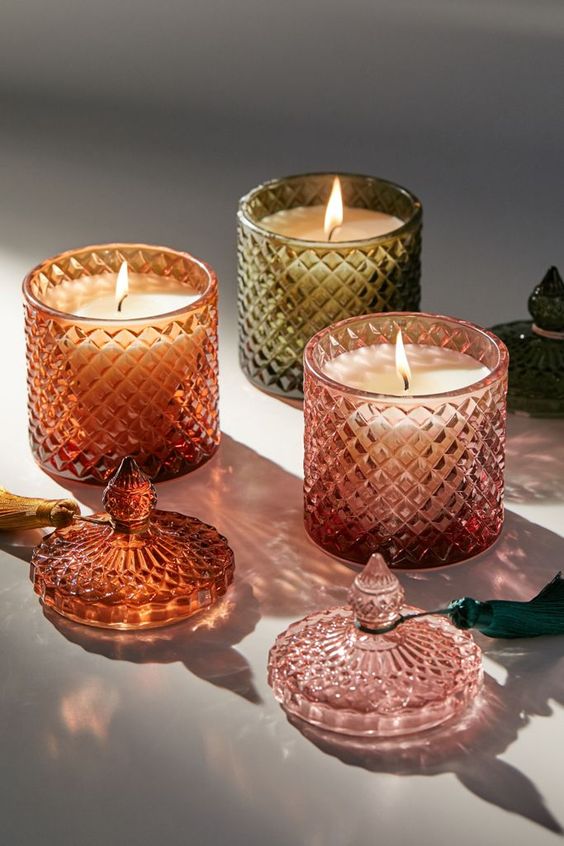 Now you should be entirely caught up on the candle decoration ideas and trends that are taking over our Pinterest and Insta feeds. Not only that, you can feel confident styling them in your own home to match your personal vibe (whatever that may be). Whether you're after the sexy-chic lines of the body sculpture candles or the strong angles of the geometric candles, our guide has you set up for success. You can go ahead and start the planning and shopping stages to bring these dreamy candle decorating ideas to life. Browse around local shops and Etsy stores to get the best quality, handmade candles for your home, plus it's a great way to support small businesses in your area. Use our styling tips to set up your new candle arrangements and be sure to snap a picture and share them with us on Facebook, Pinterest, or Instagram.