There have been countless times when we might have harped on about how all of us could do with little escape that takes us away from constant rush and noise surrounding us. A holiday is a great idea; but a backyard escape is even better! Some of us want this to be a home workspace surrounded by greenery, others prefer a modest art studio and then there are those who just want a pool house or man cave that is much different from the main residence. But today we explore an entirely different idea – a garden yoga studio that promises tranquility and gives you an opportunity to discover your true self.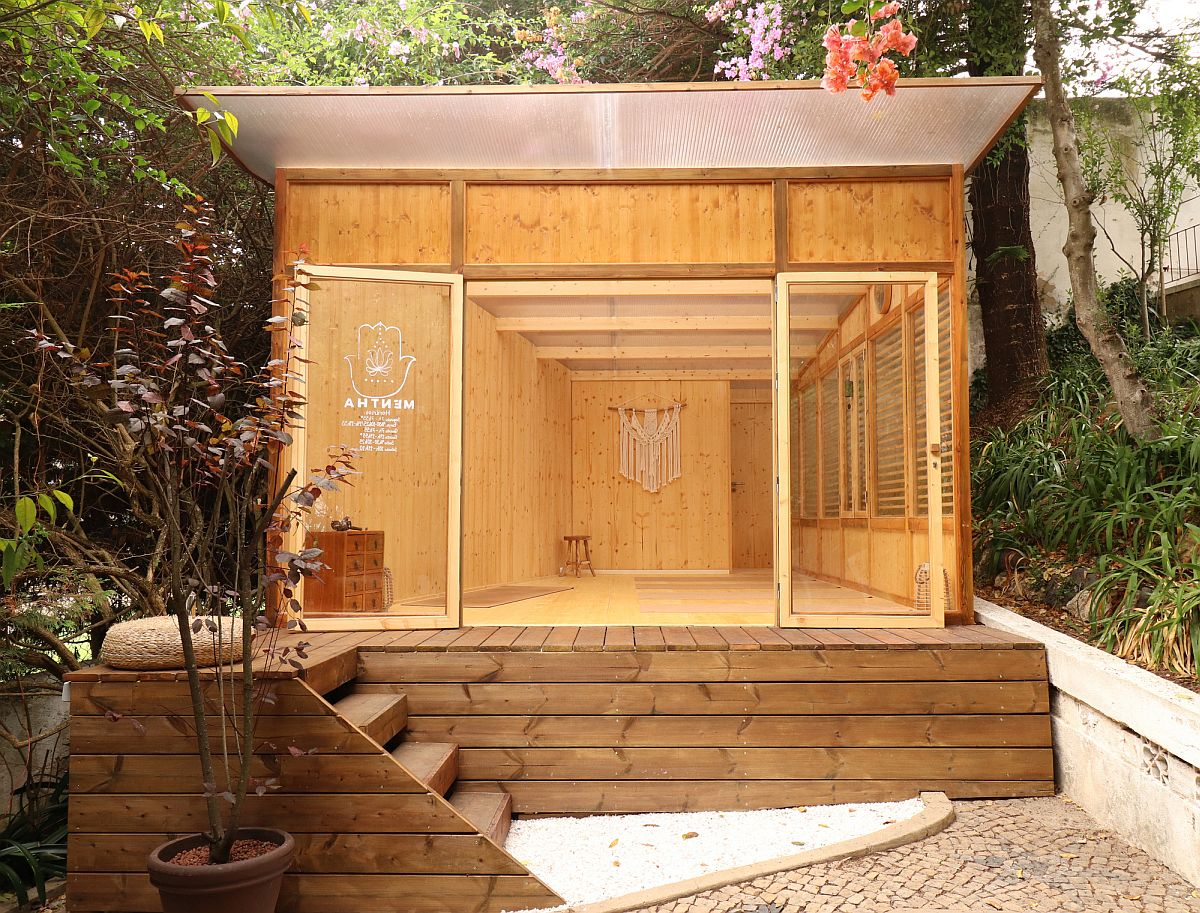 Designed by Madeiguincho, the Garden Yoga Studio is modest in its overall design and is not too taxing on your purse strings as well. It is easy to fall in love with this small space that sits on an elevated platform and offers perfect views of the scenery all around. Glass walls on one side of the studio open it up towards the view outside while cross-laminated timber panels are used to create the main structure. The balance of elements is elegant and you do not find an excesses that take away from the central idea that this is a place to meditate and concentrate on one's inner self.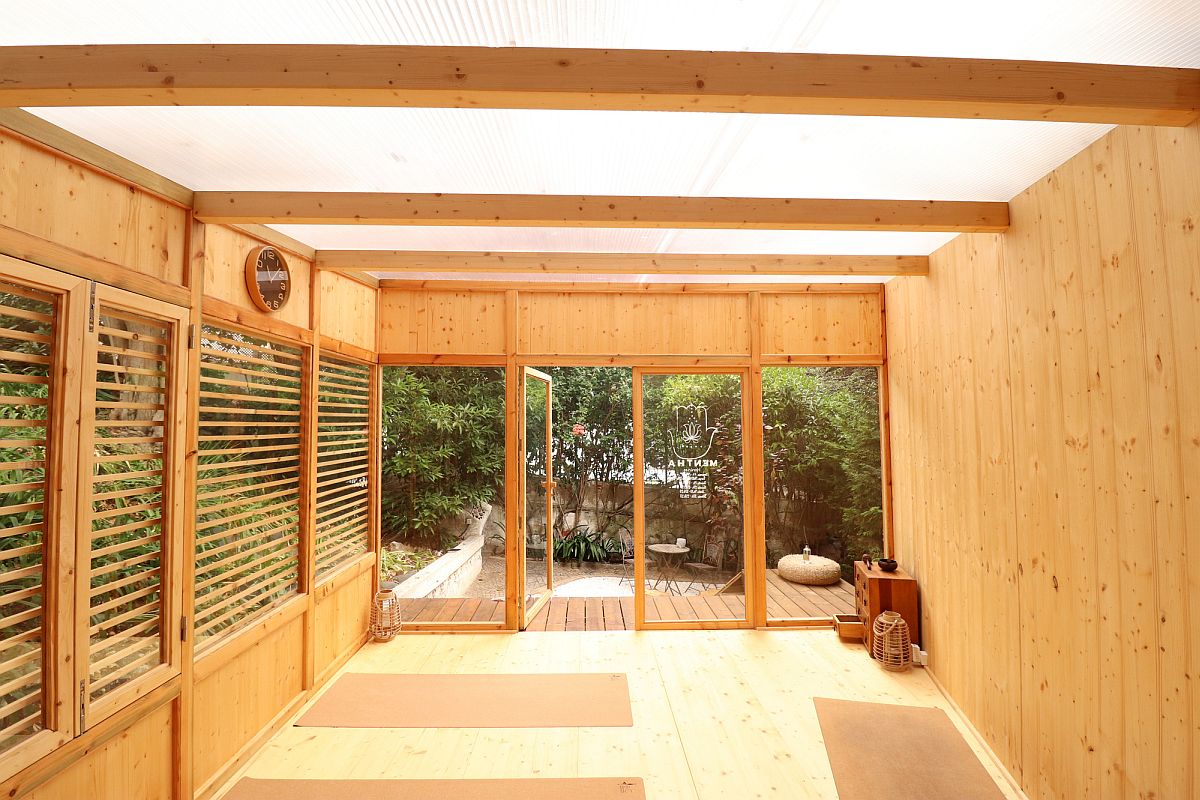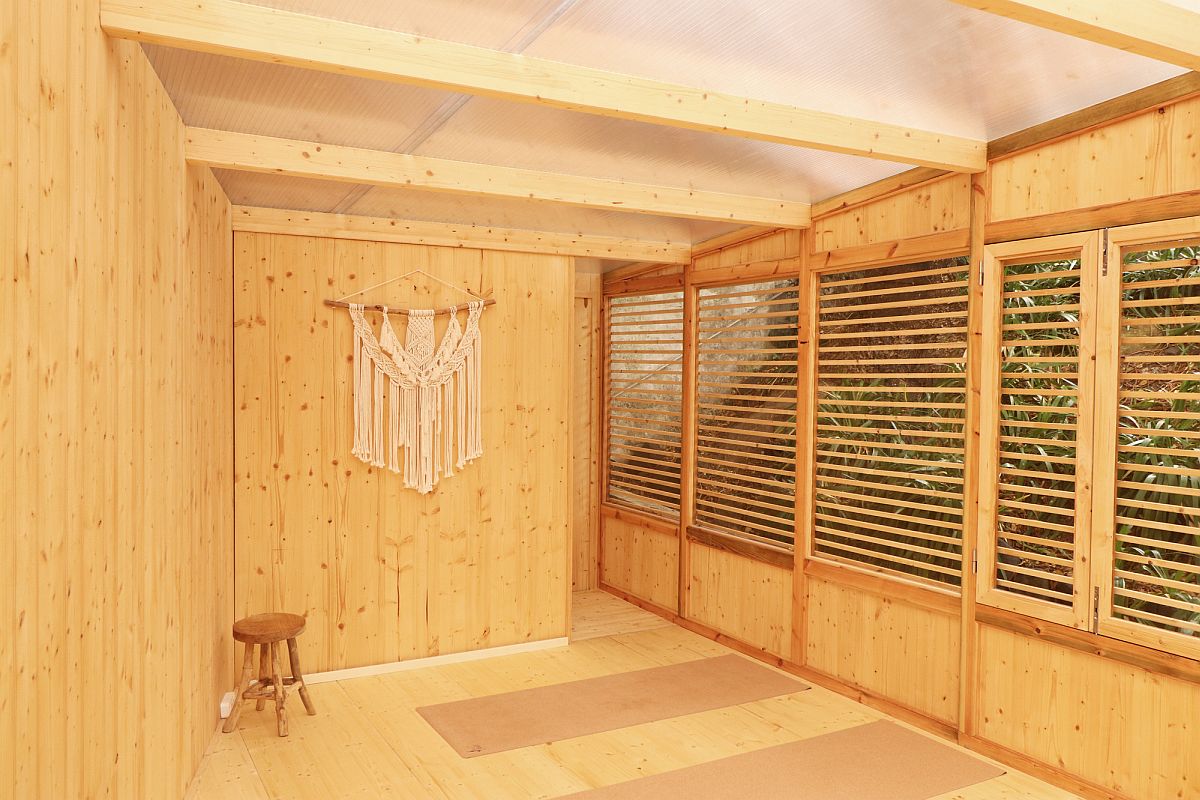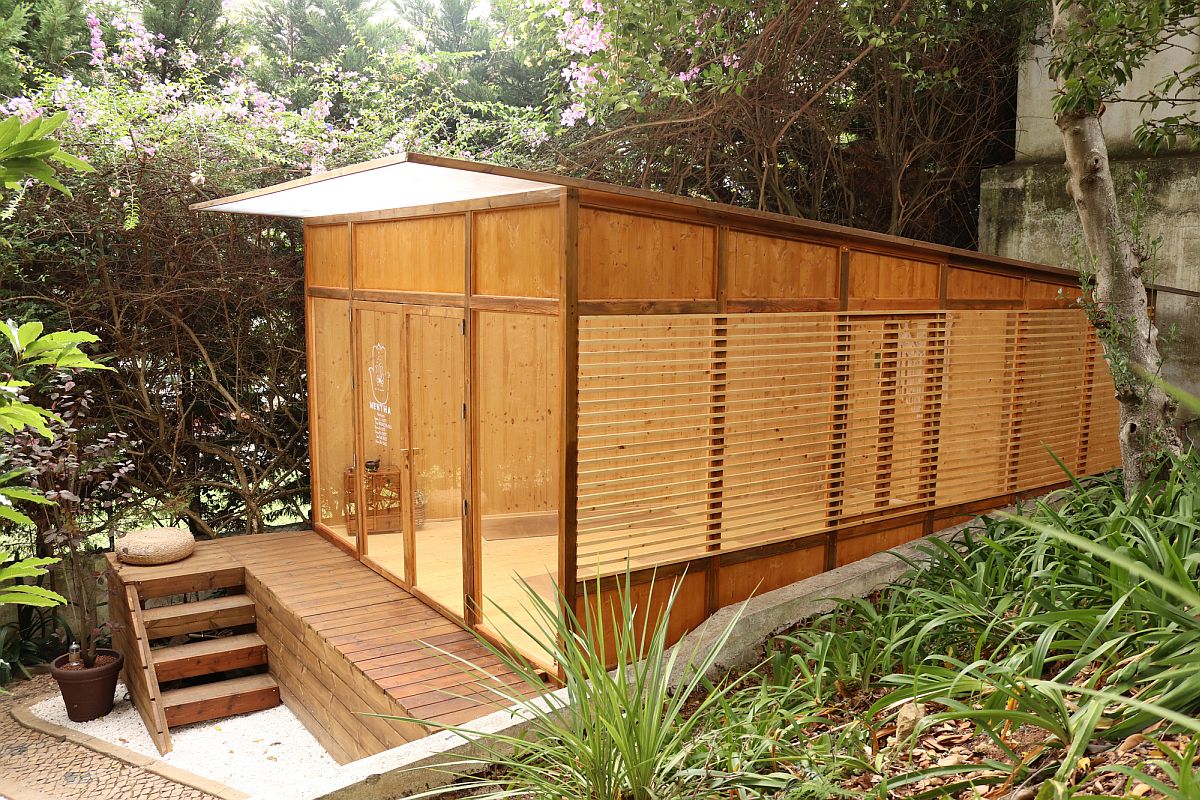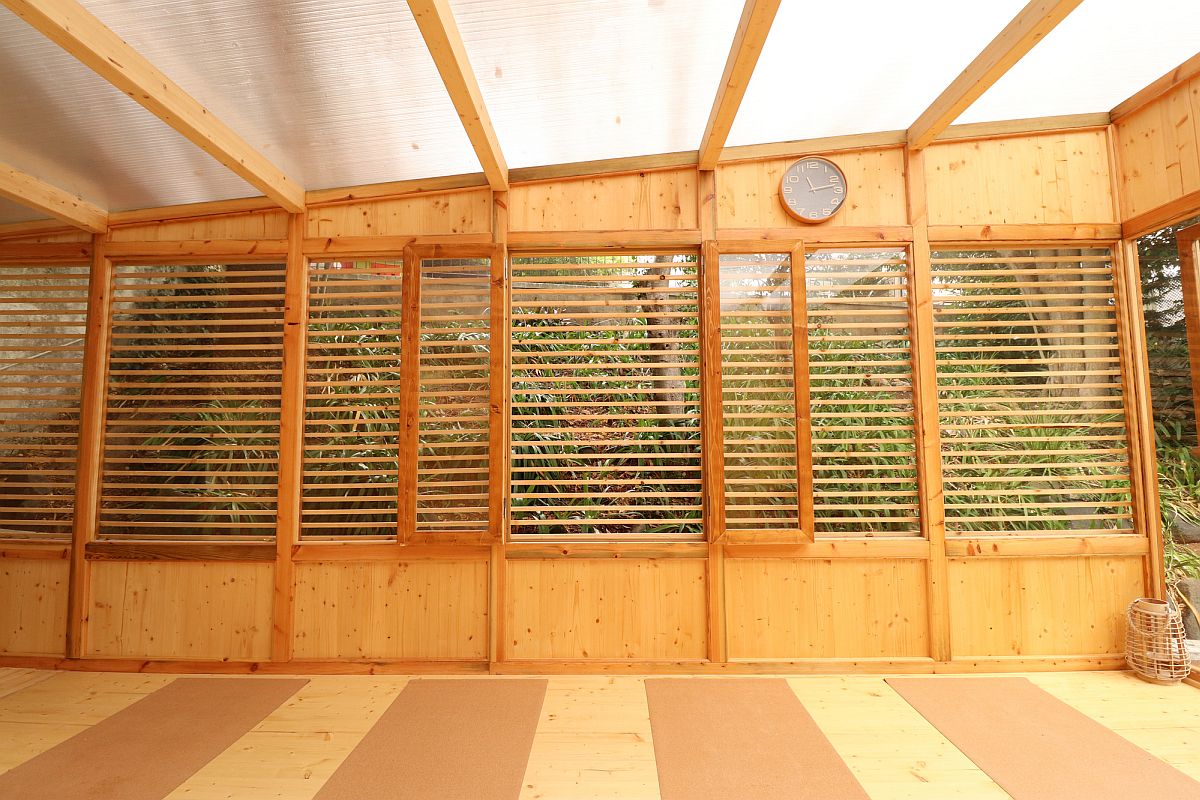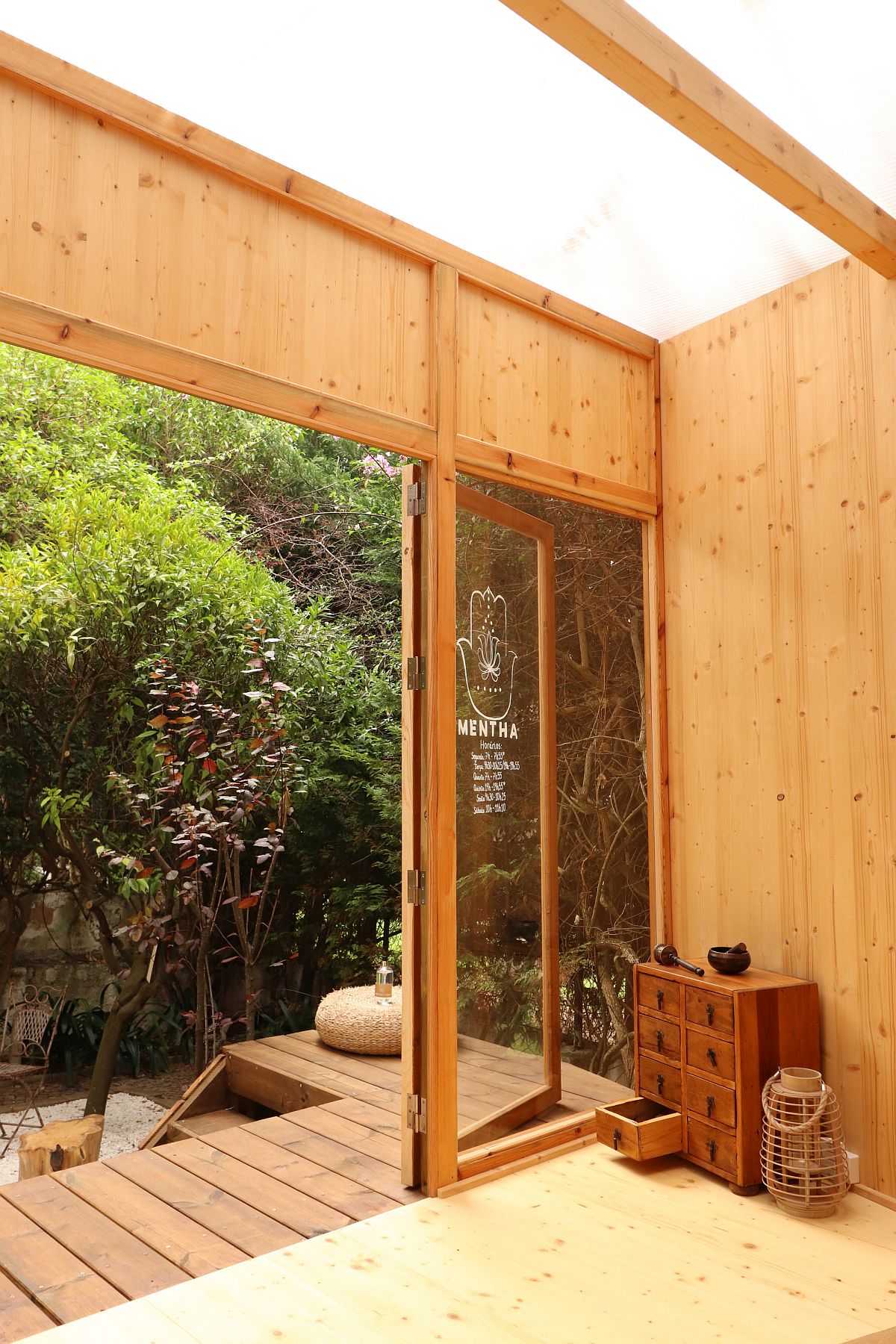 Another unique feature of this small hub is the roof made out of alveolar polycarbonate panels that filters natural sunlight into the studio and ensures that there are no dark corners anywhere. The entrance with two revolving glass doors and a small bathroom in the rear complete this garden space.