Searching for new ways to save space in your bedroom? Looking to make your mornings far more organized even as you avoid a cluttered wardrobe that feels like it always needs a makeover? Not to worry as we have the perfect set of ideas even as you start planning for your annual spring cleaning schedule. It is time to give your small apartment bedroom a gorgeous little closet that keeps your entire wardrobe structured and also provides you with practical targets on what you really need and what you do not need in there! Even the tiniest bedroom can have a lovely little closet with right planning and space-savvy tools.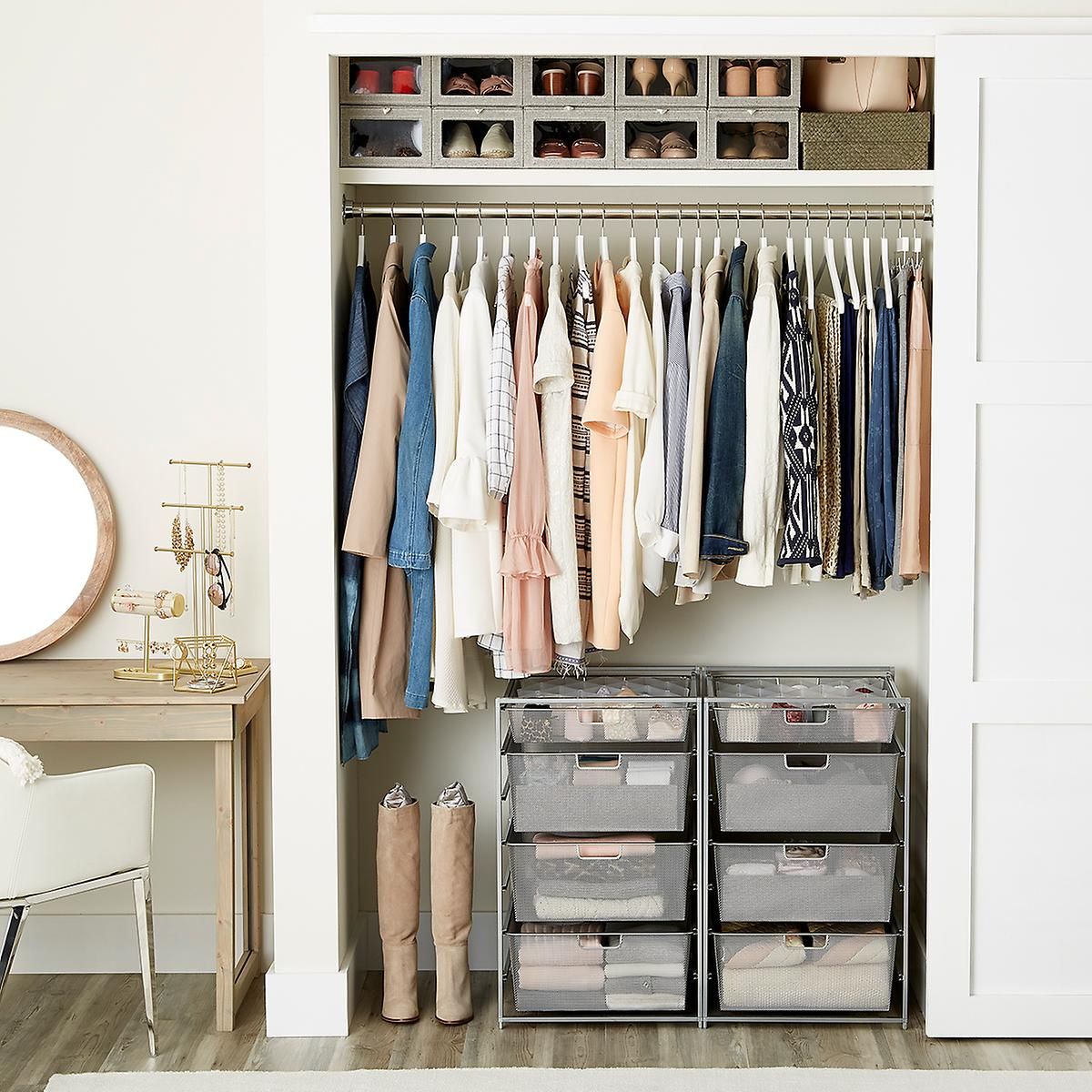 Bedrooms in small apartments normally do not have enough space for a walk-in closet, but we have shared with you a few of those ideas as well just to ensure that you have a wide range to choose from. Whether you like the open closet design or a tiny niche in the corner that serves as the wardrobe, these 20 dashing ideas offer you with ample inspiration to transform your chaotic bedroom forever. So why wait; step in and discover the very best –
Creating that Open Closet in Small Bedroom
The traditional idea of a bedroom closet is not one that works for everyone and that is even truer in case of the small apartment bedroom. Instead of trying to create a closet wardrobe that occupies precious square footage, urn to the open closet design. This can be achieved using a few simple hanging rods, boxes, baskets and a combination of open shelves and drawers. In case of the simple rod that holds your dress collection, this popular feature also adds metallic glint to the neutral bedroom!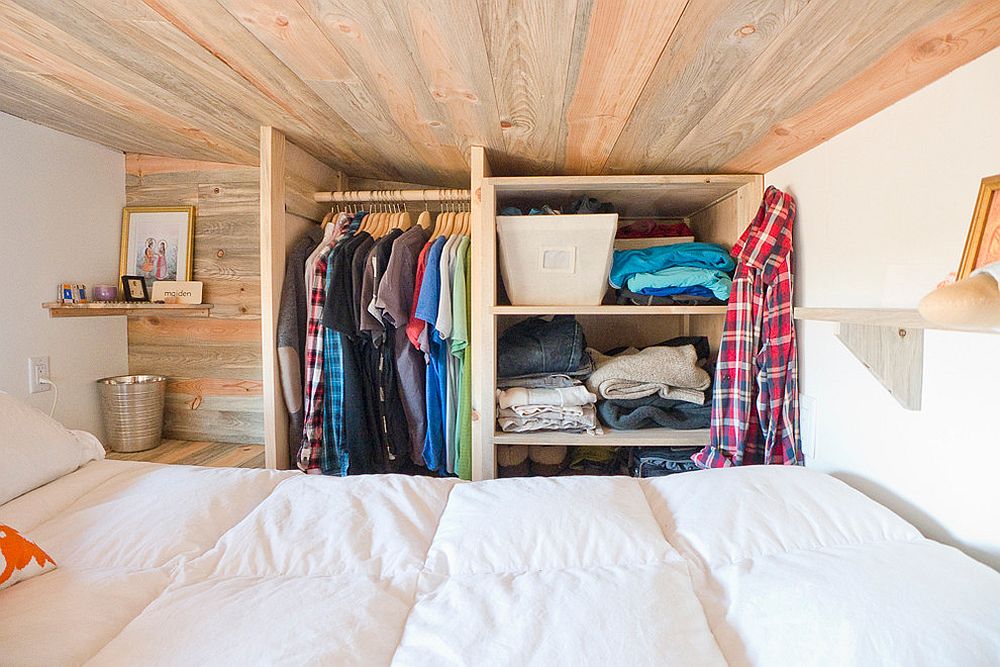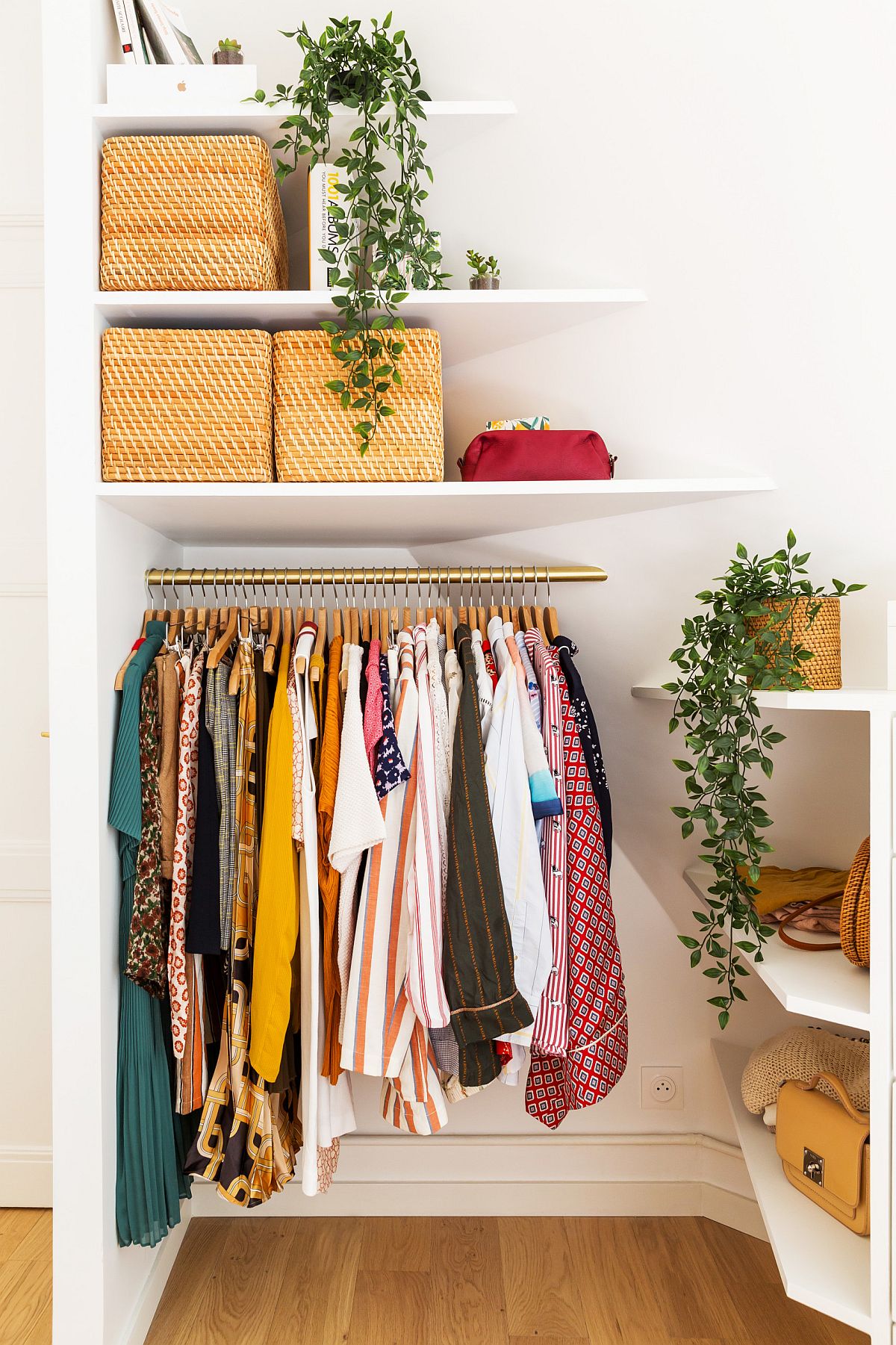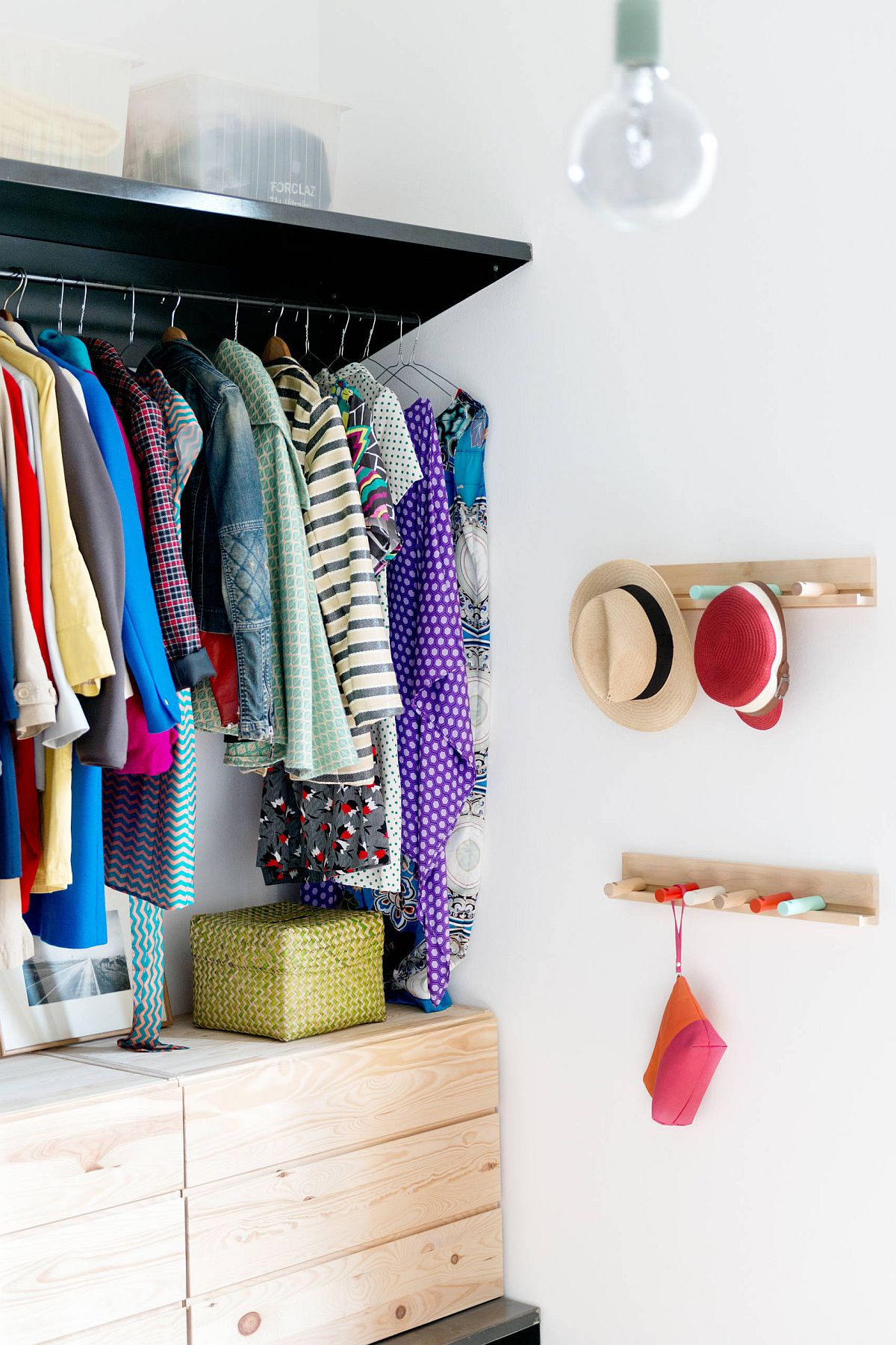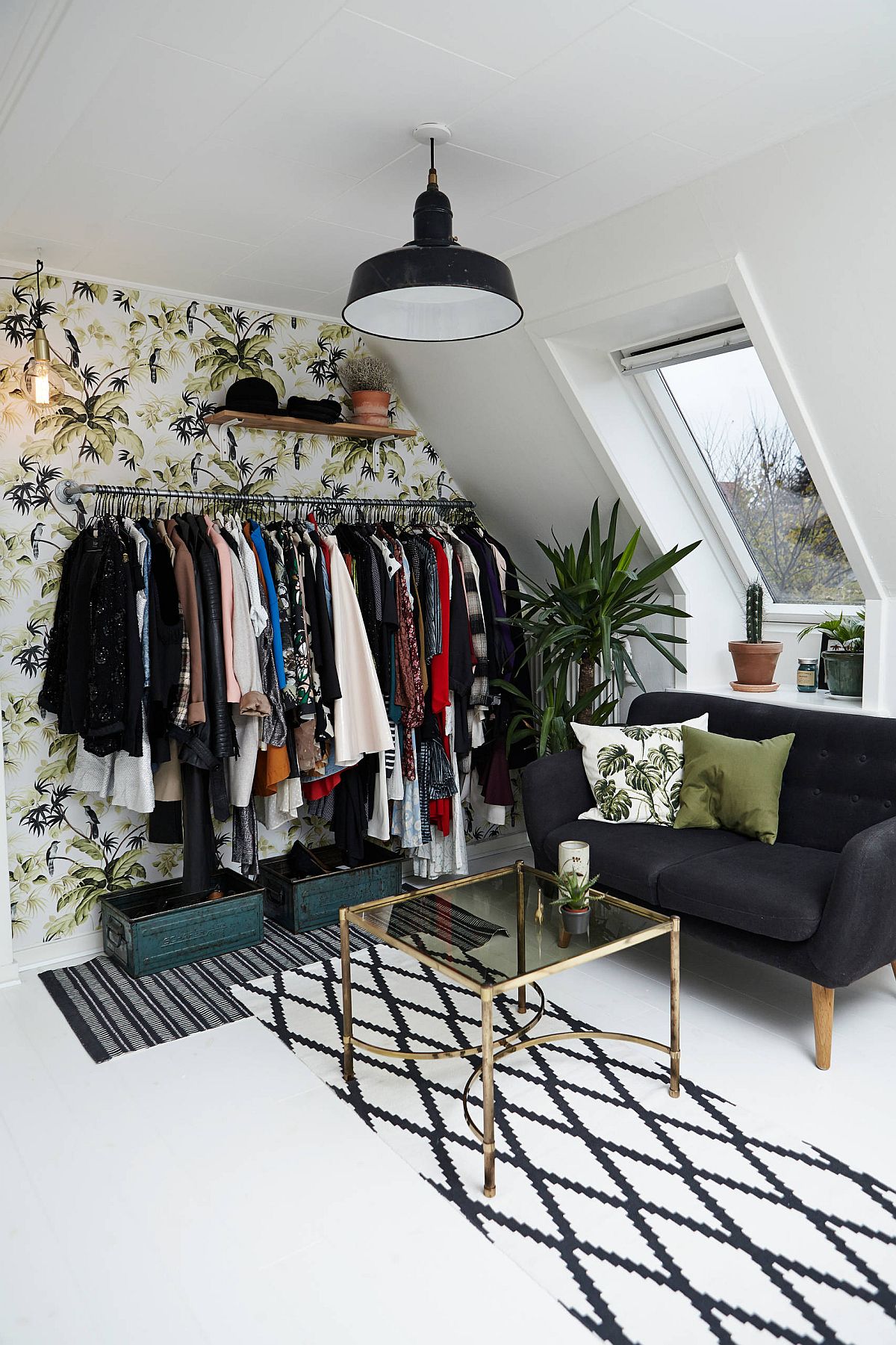 Here you do not need an additional closet or even a tiny niche in the corner to create that eye-catching closet. A simple, plain wall does the trick and if you are feeling even more adventurous, then use wallpaper to highlight the closet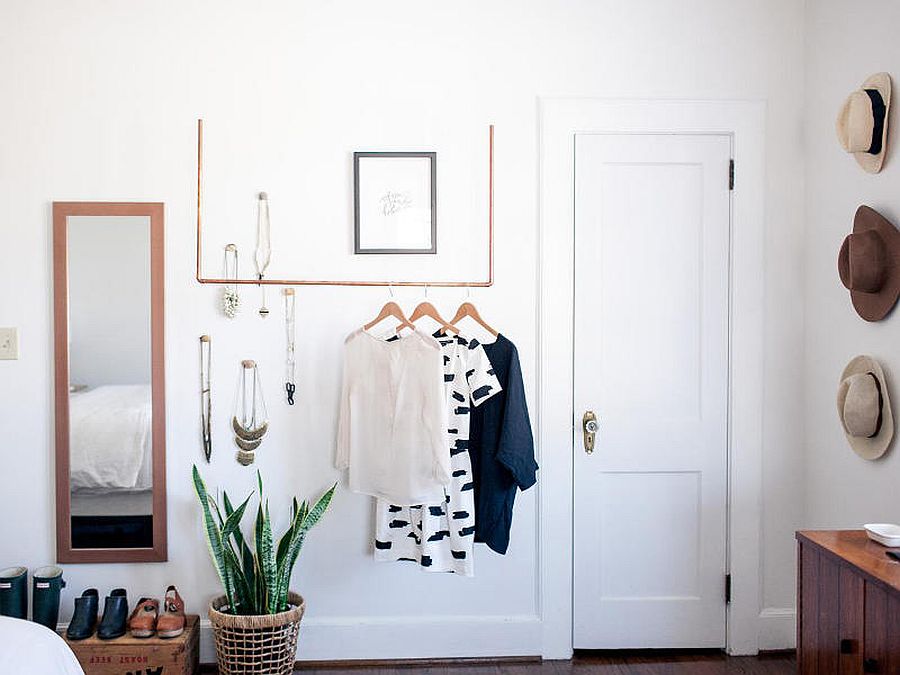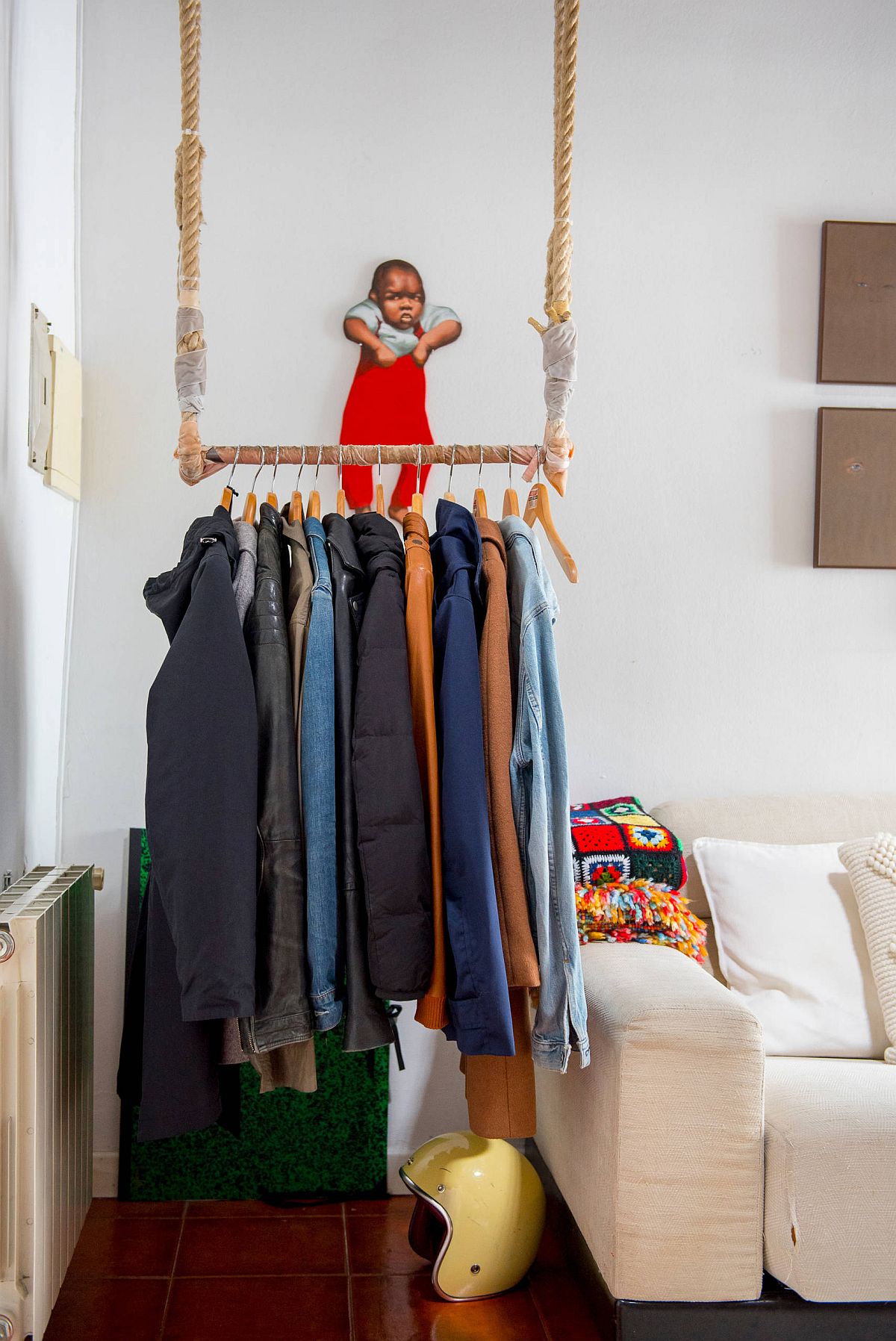 A Niche for the Closet
From the simple open closet design in tiny bedrooms, we move a notch higher to the small niche that holds the closet. Here you have more options to choose from and a combination of open shelves on top along with closed drawers below is the perfect solution. Instead of using doors, you can turn to curtains to save both space and cut back on costs and you can even add a traditional dresser that you have lying around to further enhance the closet design. If you have a traditional door for the closet, a custom basket hanger fitted to it provides even more shelf space!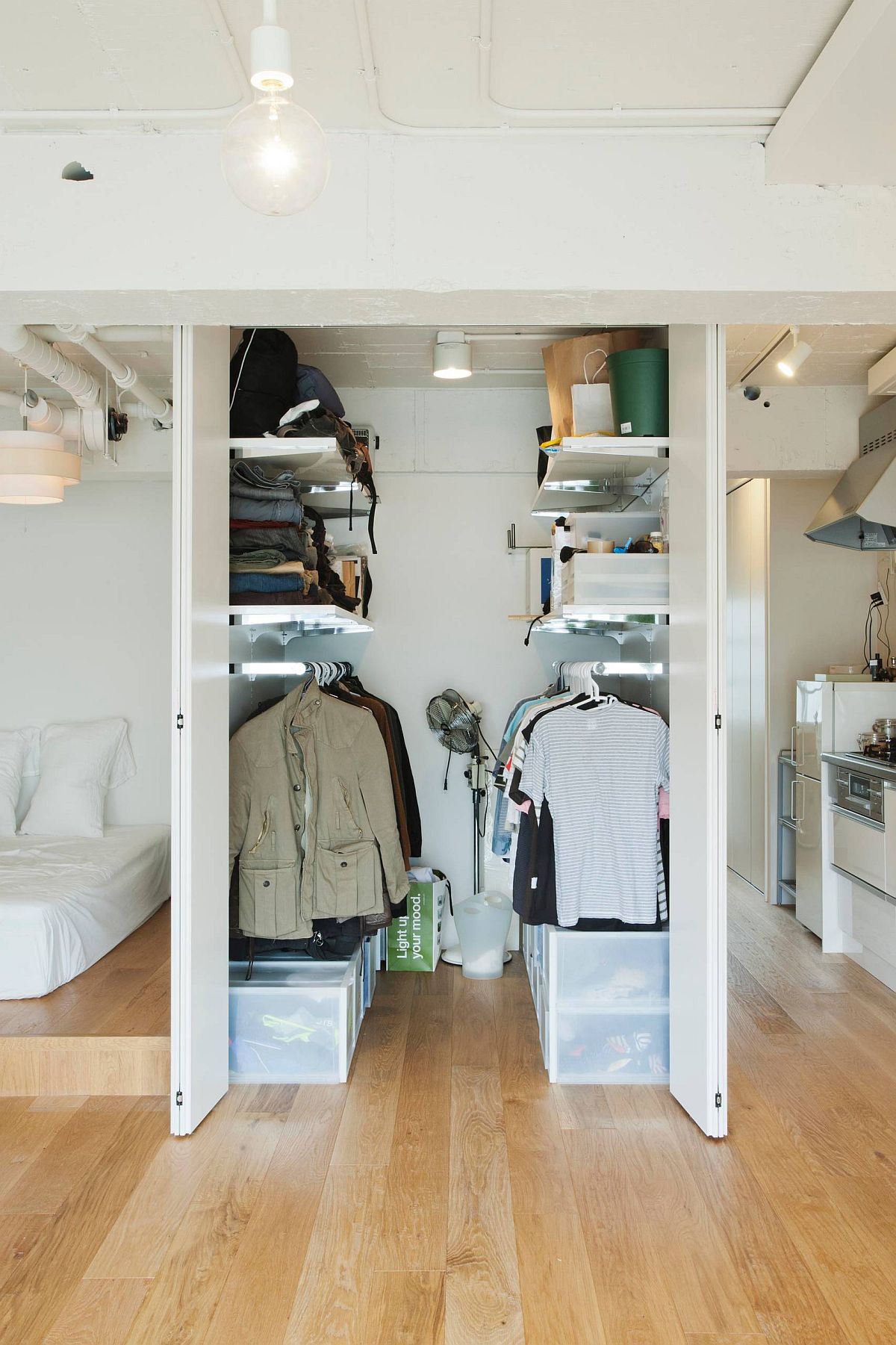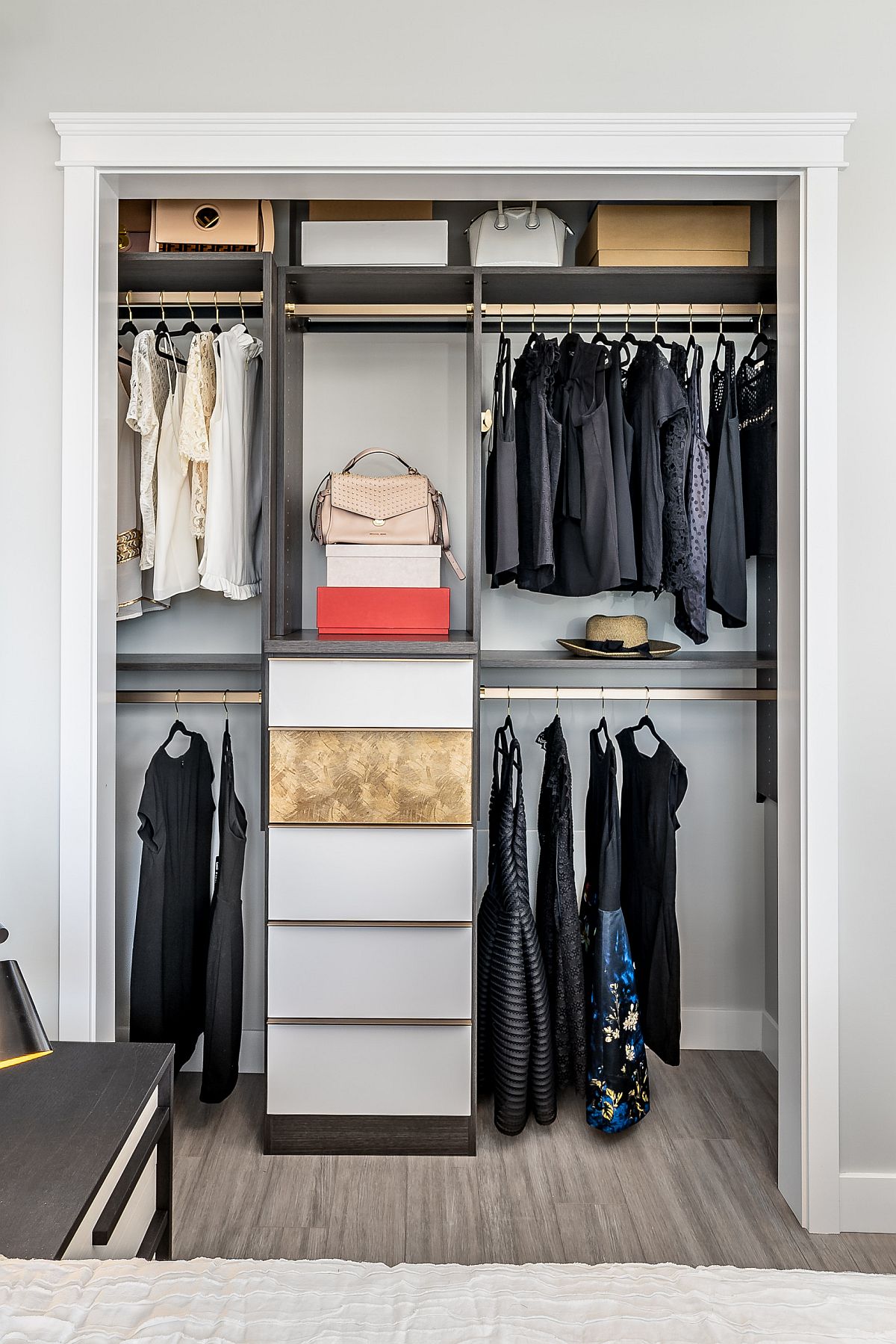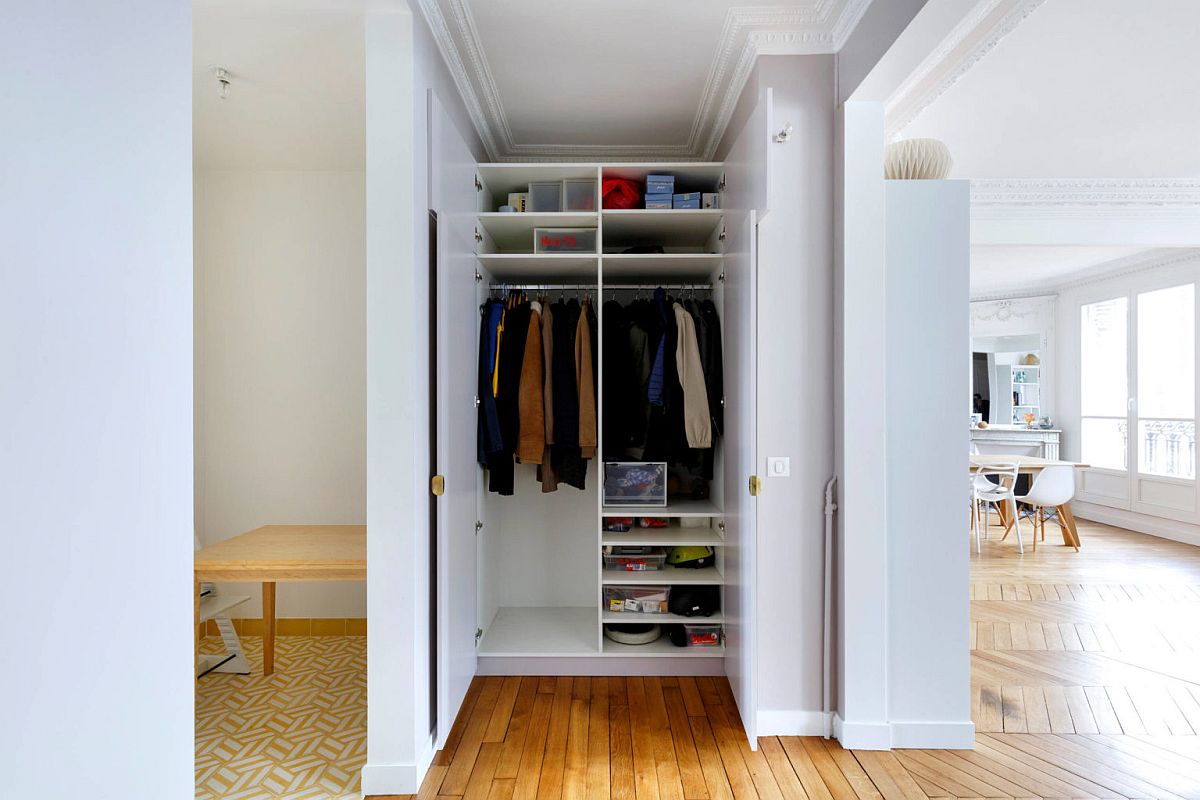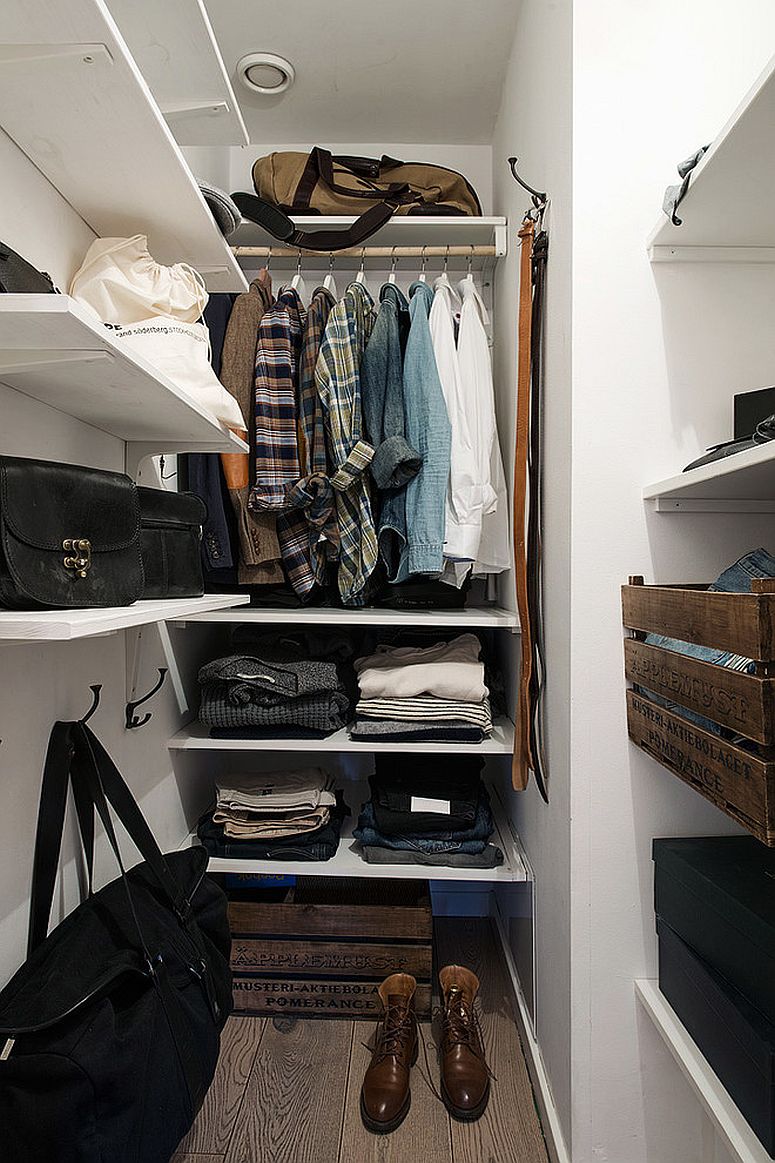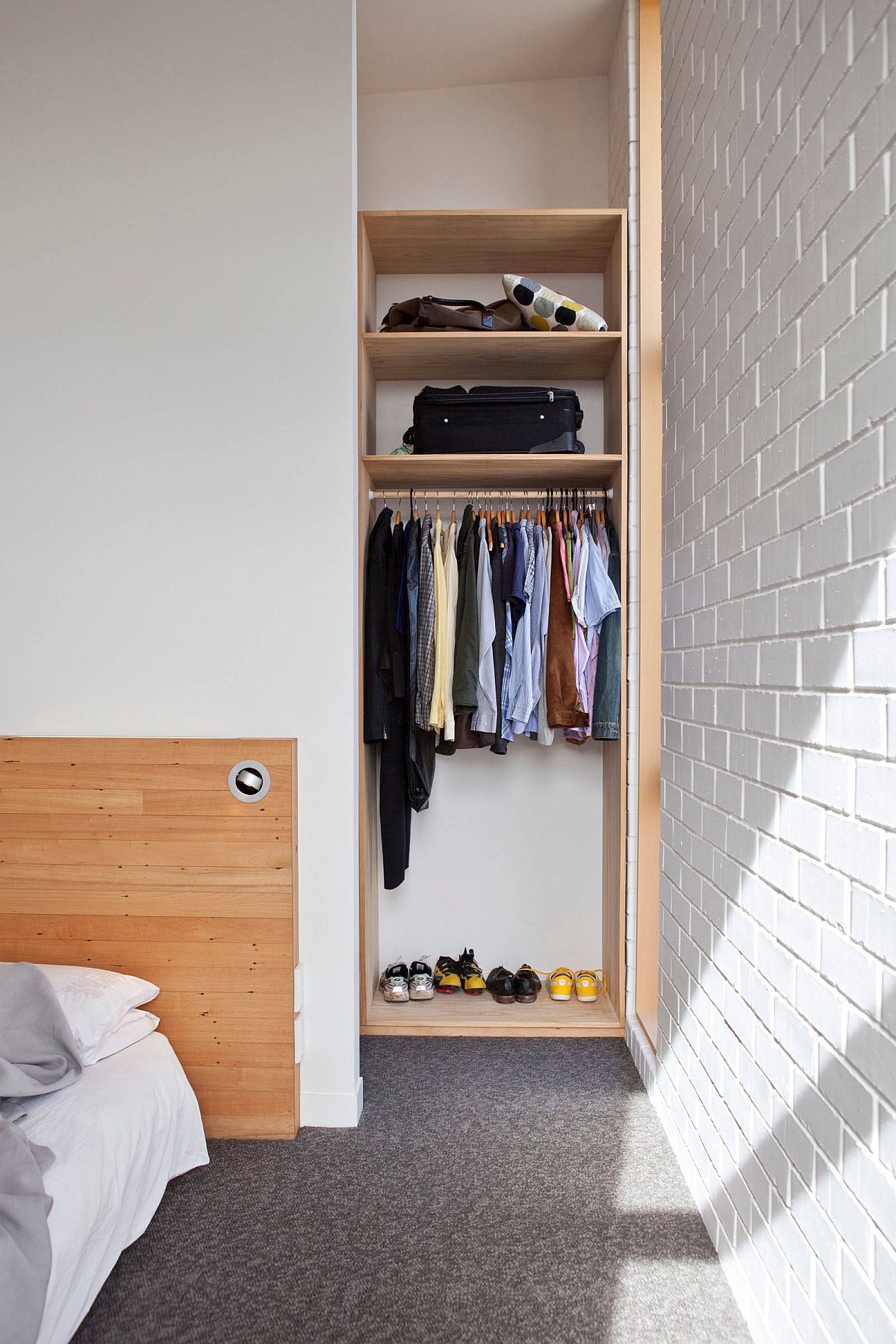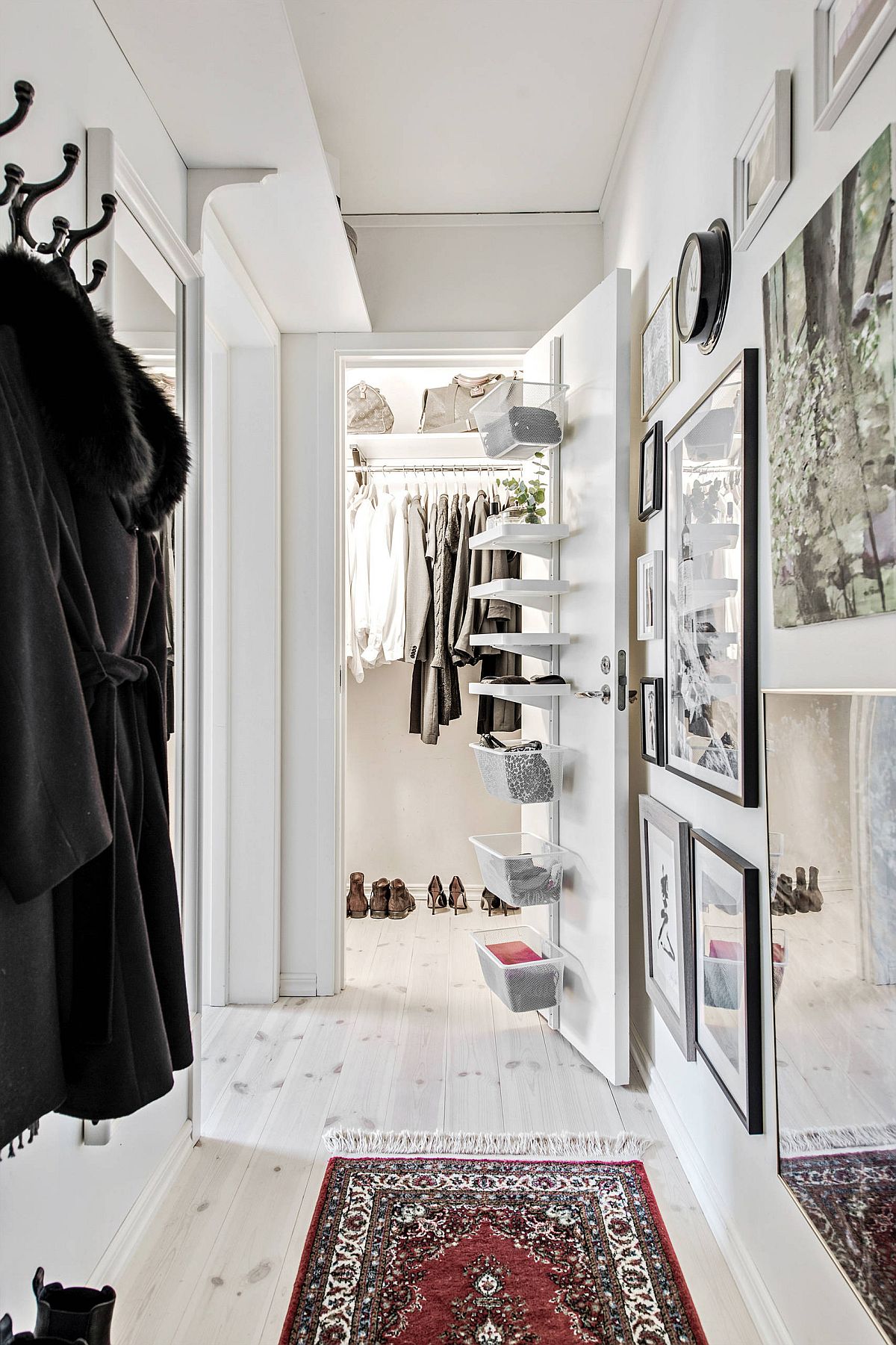 For the Small Modern Bedroom
The closet niche need not be relegated to the bedroom alone. It can find a home in the hallway, next to the bathroom or in any other room of the small apartment with ease. Before planning for the small closet think about your wardrobe need and what exactly goes in there. A cluttered closet can still bother you if you do not throw away clothes that you no longer need and hoard pretty much everything and anything you own. Pick a bedroom closet style that fits in with the modern appeal of your apartment bedroom and complete the space with right lighting for the perfect look.