If you're renting or you're on a budget, installing lighting in the closet may not be a priority (or even possible). But even the smallest of closets could use a little illumination from time to time. If you're having to use a flashlight to find your favorite pair of shoes, clearly a solution is needed! Today's post is dedicated to the art of closet lighting. We're talking about budget-friendly, easy-to-install lighting solutions. The wireless kind! Thanks to LED technology, there are many options to choose from. Here are a few we discovered in our research… [image from Preparing to Sell Your Home]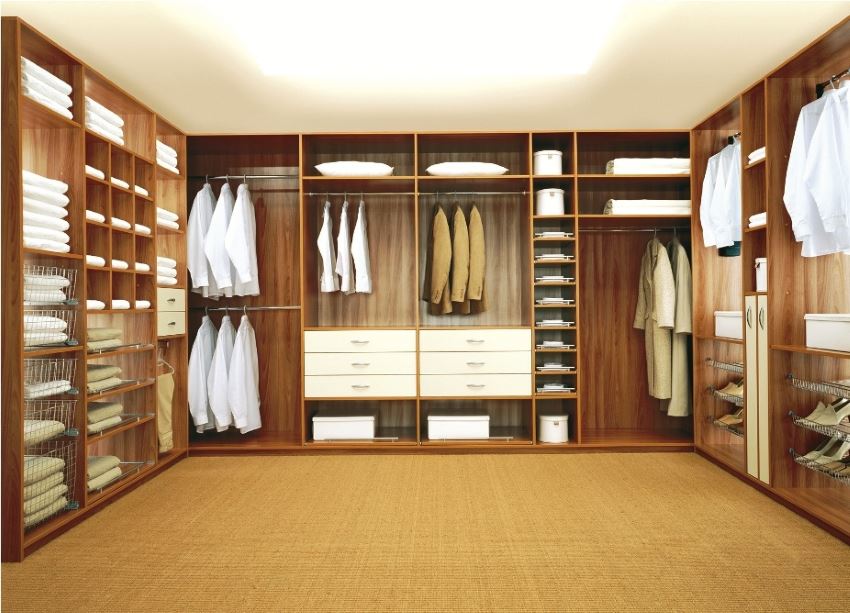 Lighting for Closet Ceilings and Walls
Does your closet look like the one above? No? We can relate! While this level of illumination may be tricky for a tiny closet without the help of an electrician, there's no reason not to aim high when searching for wireless solutions. Let's start with lighting for the ceiling of your closet. The Mr. Beams MB 980 Battery-Operated Indoor/Outdoor Motion-Sensing LED Ceiling Light can be installed within minutes. Sensing motion from 15 feet away, the light will automatically turn on, then subsequently turn itself off after motion ceases for 30 seconds.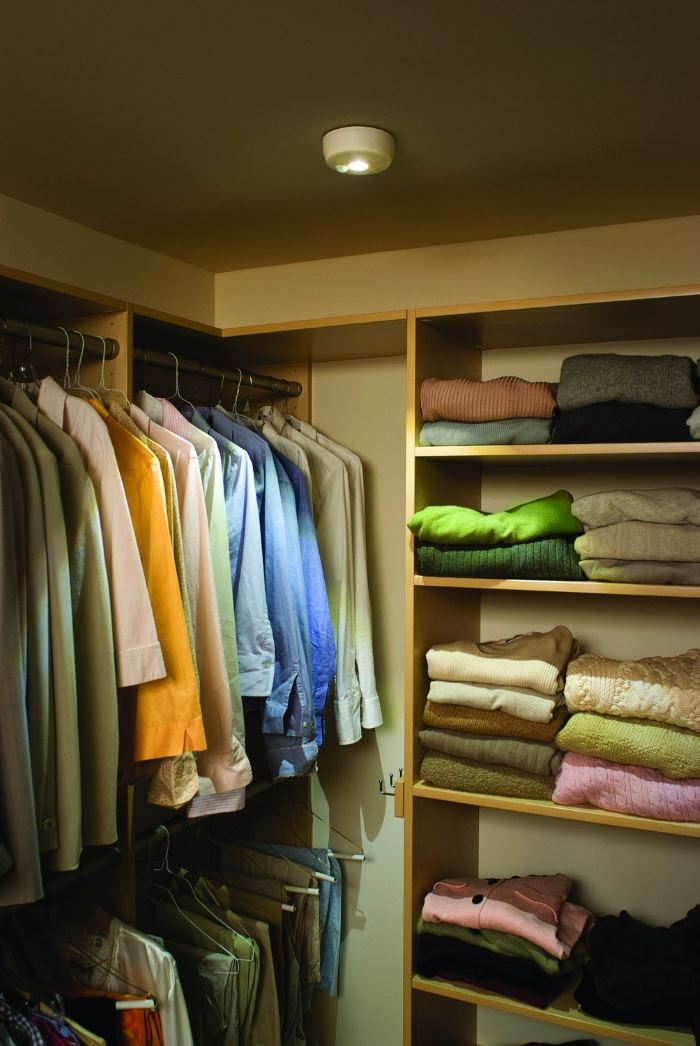 The Fulcrum 30015 9-LED Tap Light uses flood light technology to create an enhanced, user-friendly light source. Attach this light to your closet ceiling using the enclosed screws or mounting tape. Rather than being motion activated, this light is turned on and off with a firm tap. As an added bonus, the light can be easily detached for use as a portable emergency light.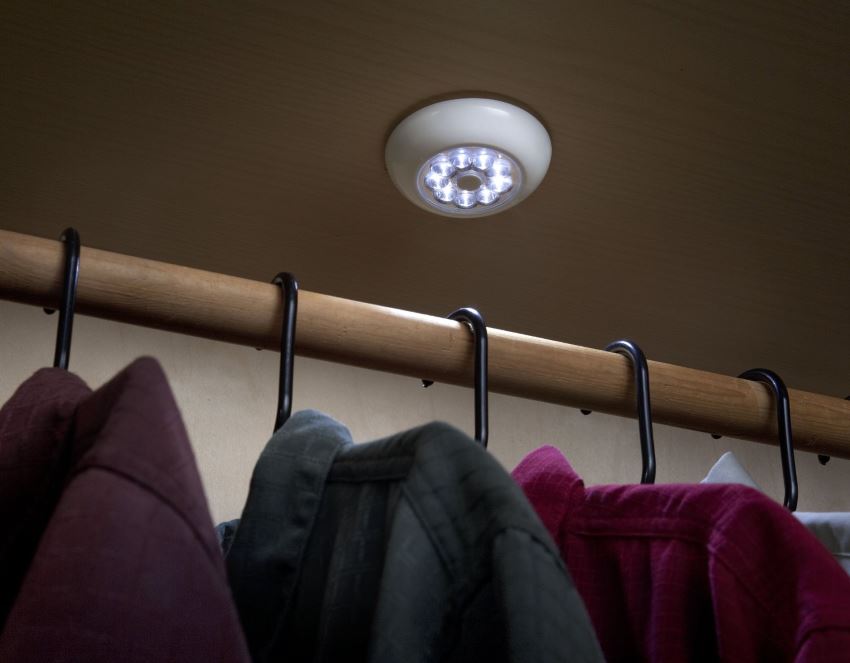 Pegasus Lighting's LED Battery-Operated Puck Light with Remote Control brings remote control technology to closet lighting! A swivel head helps you direct the lighting to exactly where you need it, and in addition to a remote control that can activate the light from up to 15 feet away, the center of the light can be pressed on and off.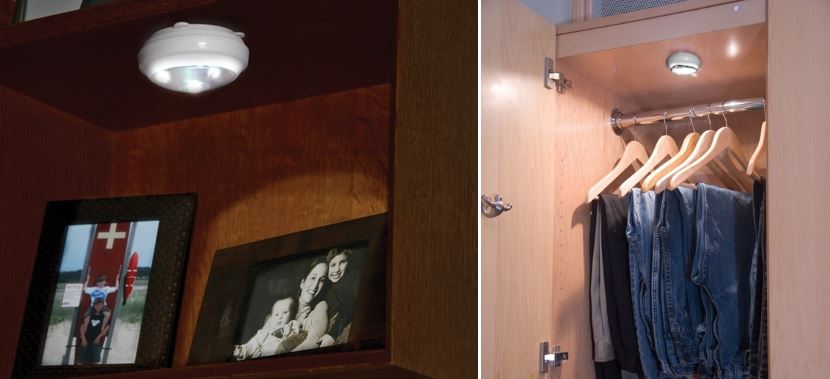 The Insta Bulb is a battery-operated light bulb that's cool to the touch. Pull the cord to turn on the light, and you're set. And yes, it's wireless! Simply peel and stick to install the base in your location of choice.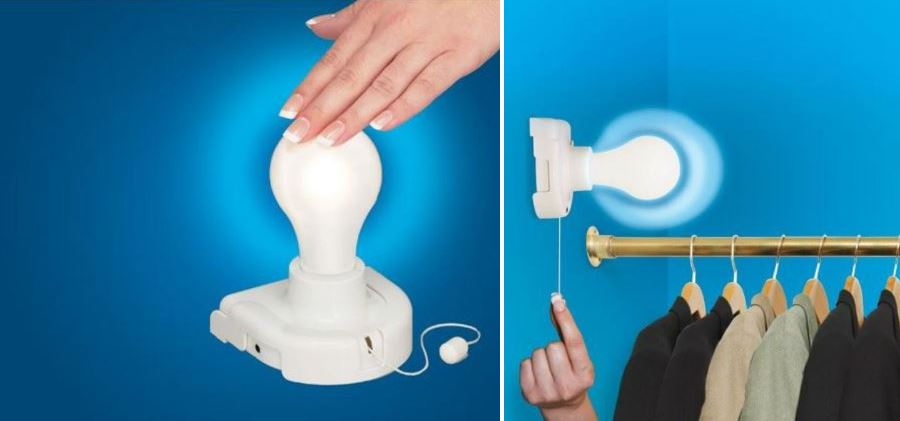 Strip Lighting for the Closet
Strip lighting provides sleek, linear illumination for dark closets. Below we see the work of the KEDSUM Automatic 8-LED Under Cabinet Light. Not only is the light activated when you're within 3 meters, it will conveniently turn off when you've been out of range for 15 seconds. Eight bright energy-saving LEDs get the job done.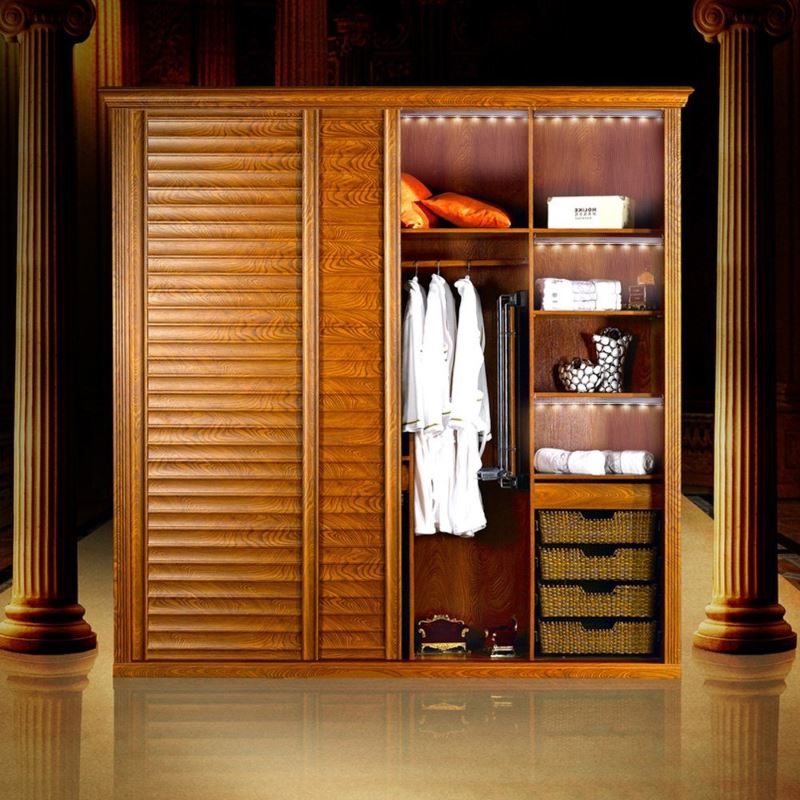 For a similar effect, check out the LOFTEK Automatic Sensor Closet Light, which automatically turns on and off in the same capacity as the selection above. Ten LED lights add just the right amount of illumination, while removable soft super magnetic tape makes adhering the piece to your closet a snap.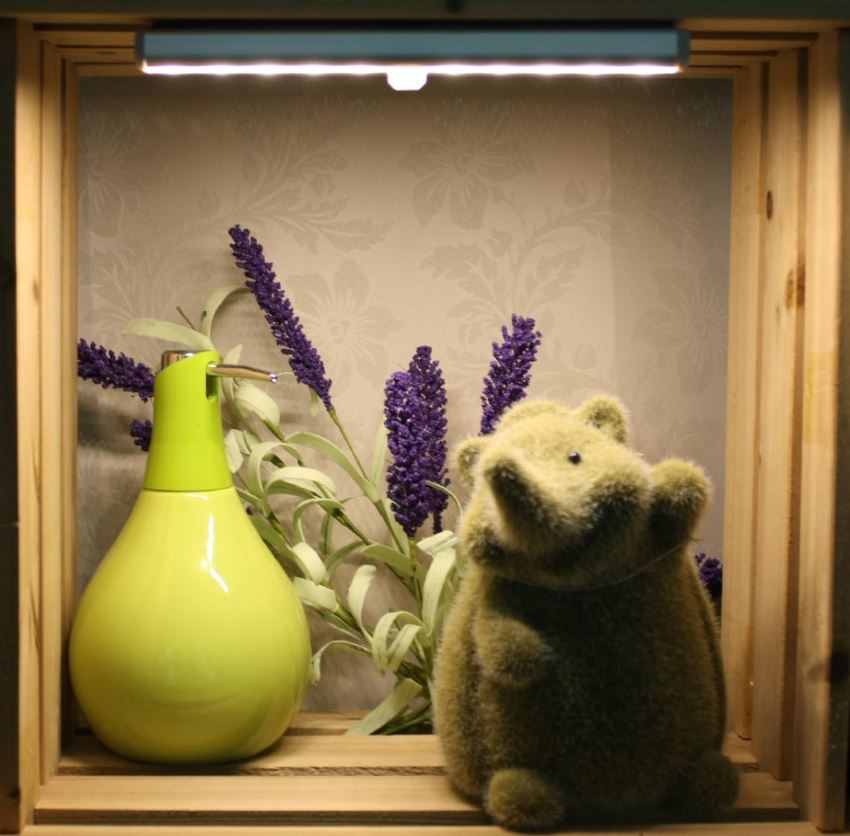 Sometimes a simple tap is all it takes! This stick-on lighting from OxyLED is a shorter version of the lighting above, featuring four LED bulbs. By touching the two metal pins on the front of the LED light panel, the light is activated. Not to mention, two self-adhesive pads make installation easy.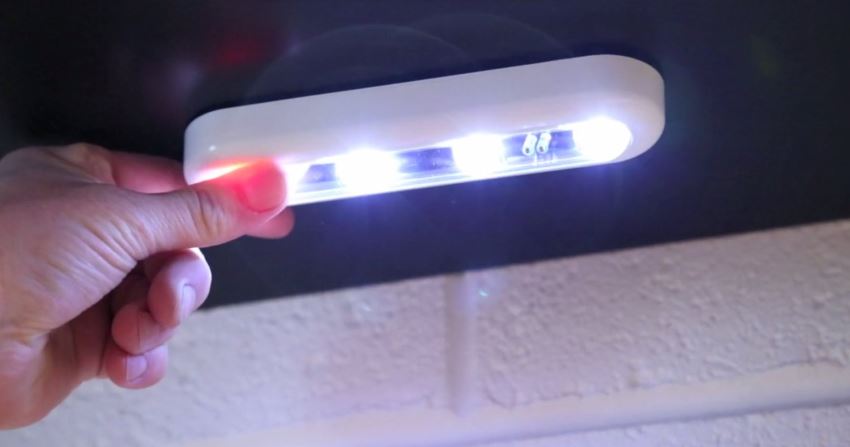 Don't forget your closet drawers! Having trouble finding a matching pair of socks? This DIODER LED battery-operated lamp lighting from IKEA automatically switches on when you open the drawer, then switches off when the drawer closes.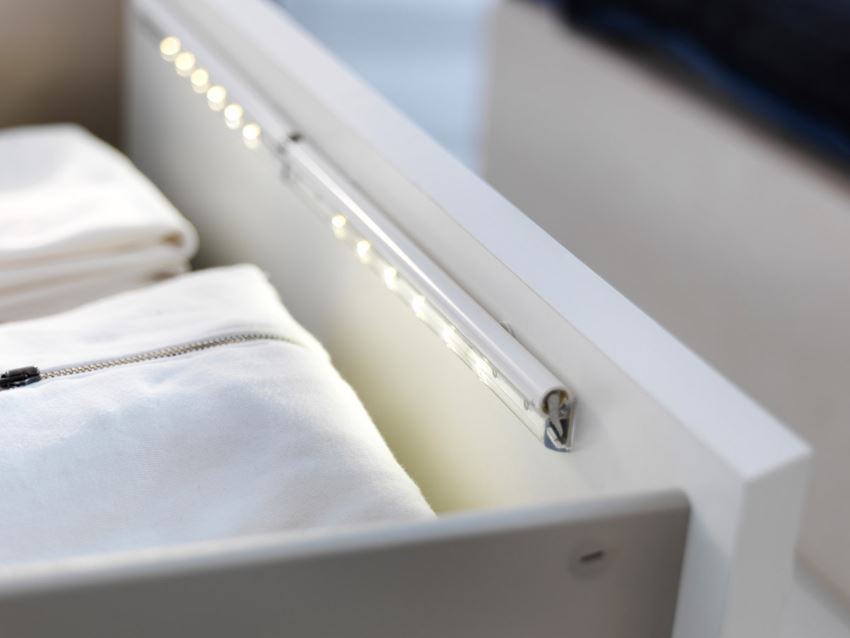 Hopefully today's post introduced you to a range of budget-friendly closet lighting options. With a few strategic purchases, your closet just might look a little less like a dungeon and a little more like this… [image from WomensBusinessBlog]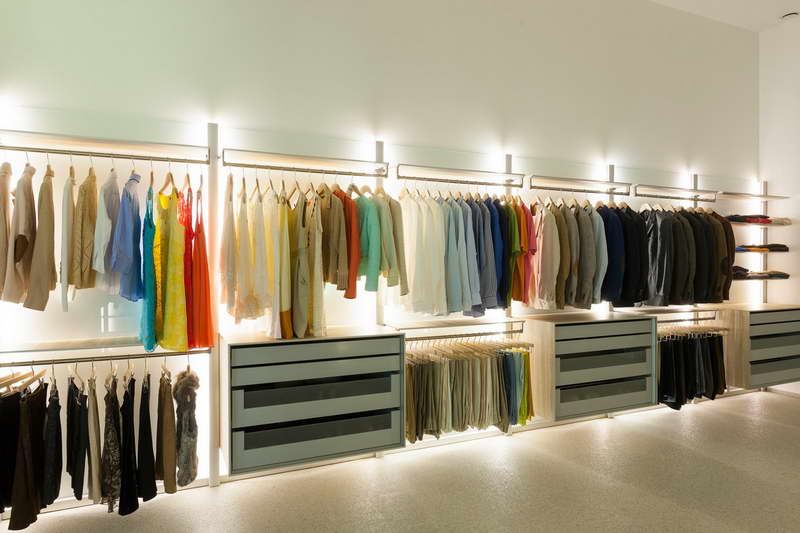 Are you ready to shine the spotlight on your closet?!