For many of us, winter's chill is just about starting to wane away, and we are beginning to experience the pleasure of warmer days. Of course, that is not the same for everyone out there with some of our readers still stuck with freezing temperatures. No matter what the weather outside is, there is still one great way to enjoy the sights and sounds of the scenery that surrounds your home while lapping in all the warmth and coziness of a lovely, sunlit day – the sunroom. Serving you all year long, modern sunrooms offer the very best in terms of both comfort and style while keeping the costs down to a minimum.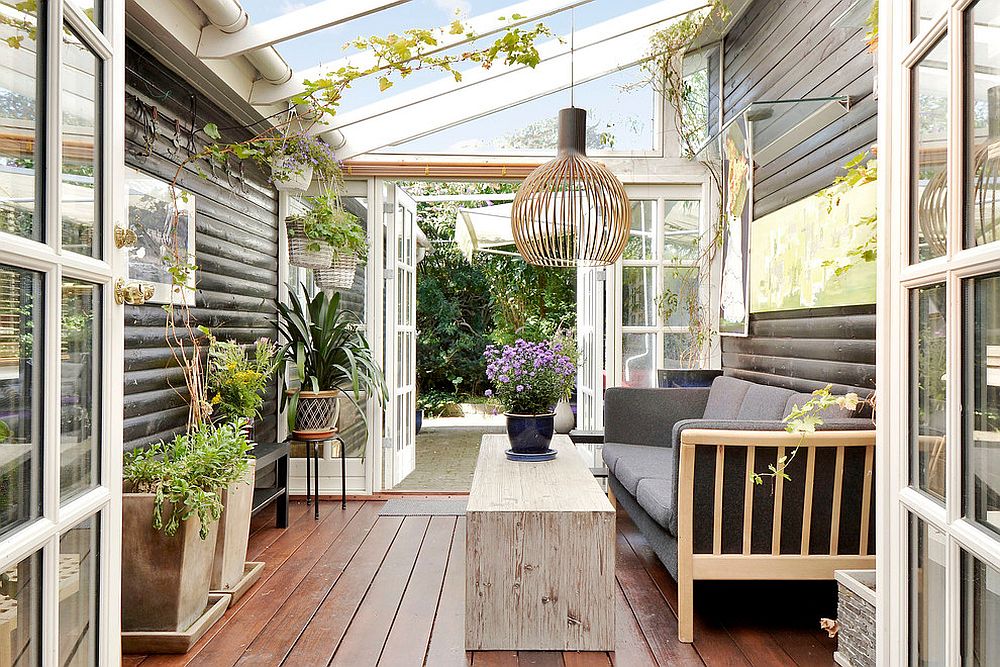 While we have already looked at sunrooms clad in exotic styles such as Mediterranean, today we turn our attention to those embracing Scandinavian simplicity. A gorgeous Scandinavian sunroom comes in a wide variety of shapes, and often this is a setting that can be easily combined with a tinge of tropical goodness or rugged industrial beauty to shape a truly unique setting. Unassuming, exquisite and relaxing, here is a look at some of the very best –
Taking in the View
Whenever you plan for a sunroom, one of the first things to consider is the orientation of the room and the view that it offers because of this. Glass walls and even an all-glass ceiling allow you to completely open up the room to the scenery outside. But do consider how hot the room would get in the summer months before you happily go down this route. A balance between letting in the right amount of natural light and unabated views often means framed sliding glass doors and short half walls that also provide a stable sunroom structure.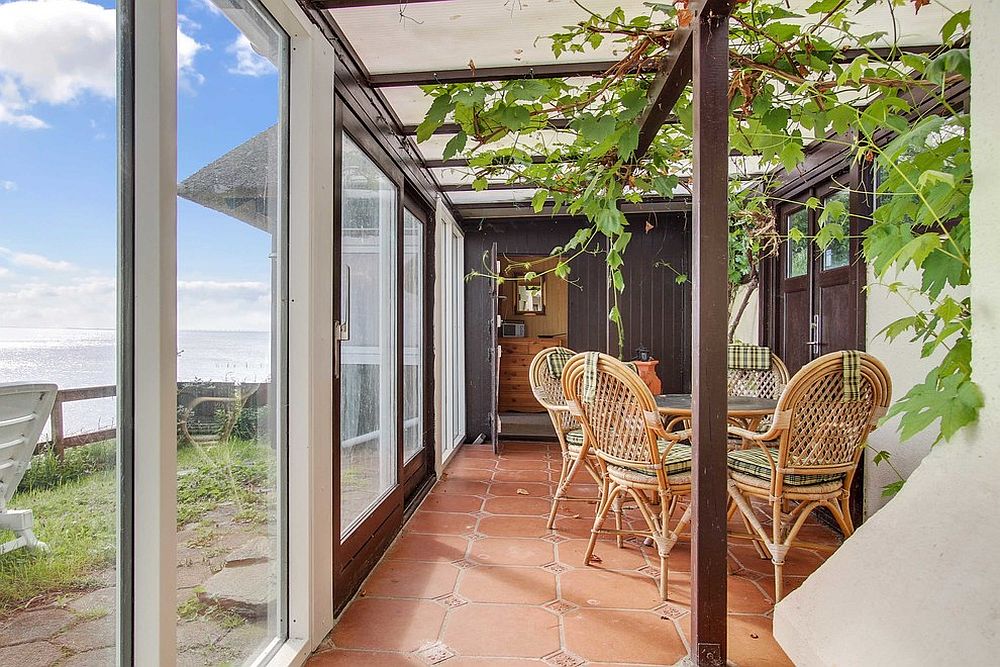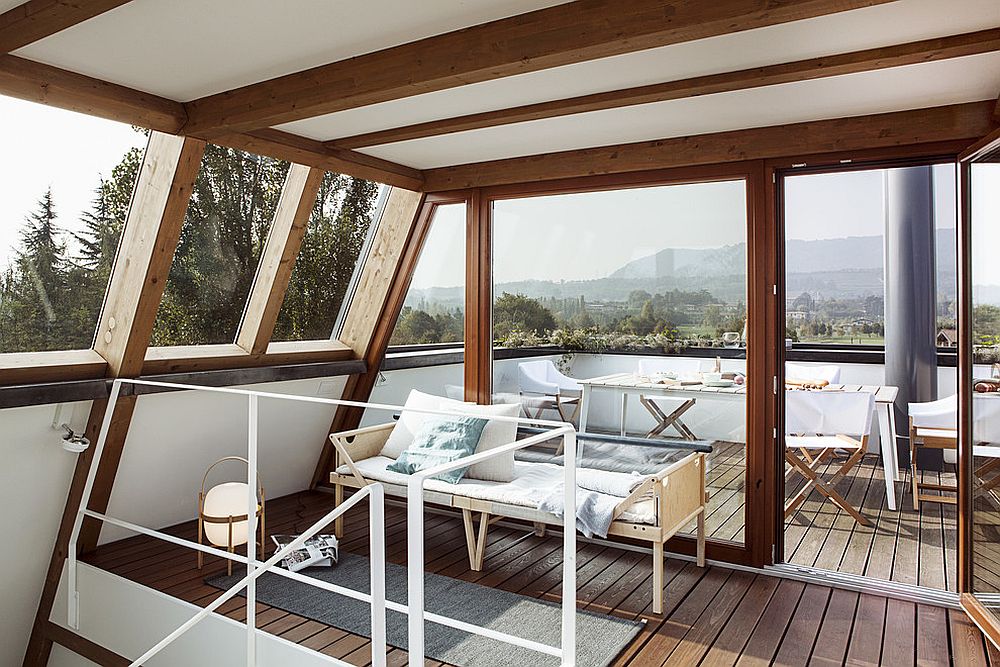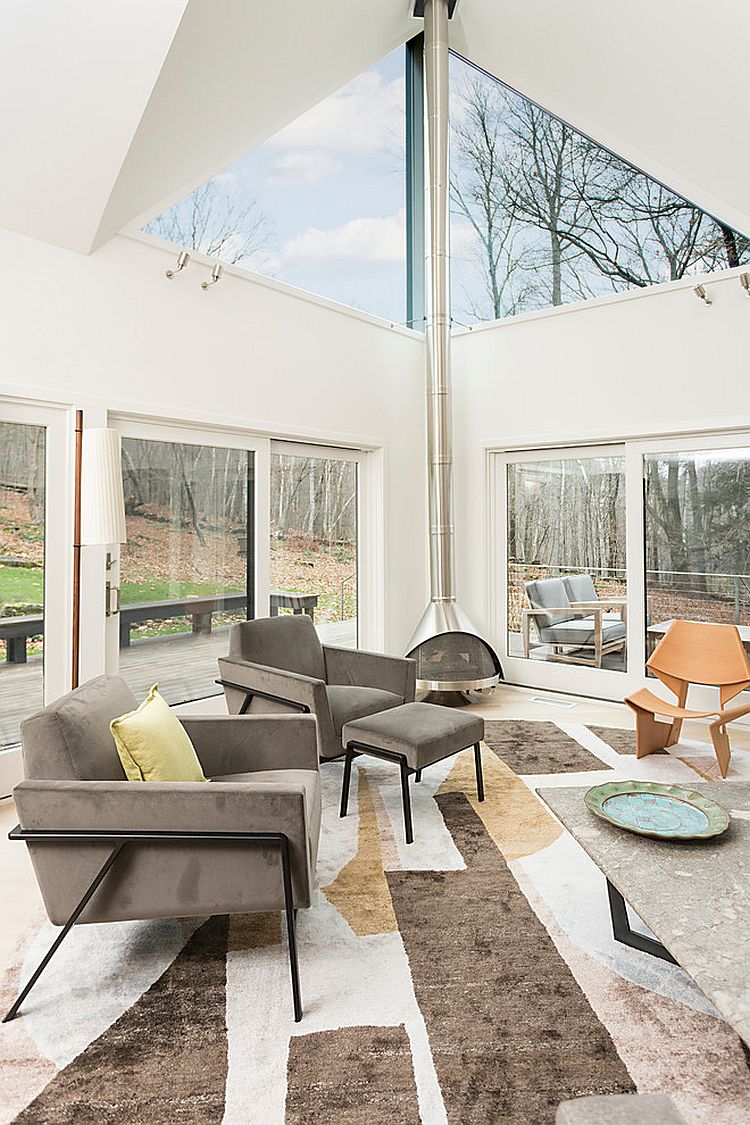 Green Goodness
Scandinavian sunrooms allow you to shun the unnecessary, and the innate minimalism and practicality of the Nordic style of decorating ensures that your sunroom is as breezy and relaxing as possible. Sine white, off-white and lighter shades of gray are the colors of choice in Scandinavian settings, you will have little trouble with crafting a sunroom that is light-filled and cheerful. The best way to turn up the style quotient in these settings while leaving the style undisturbed is by adding greenery!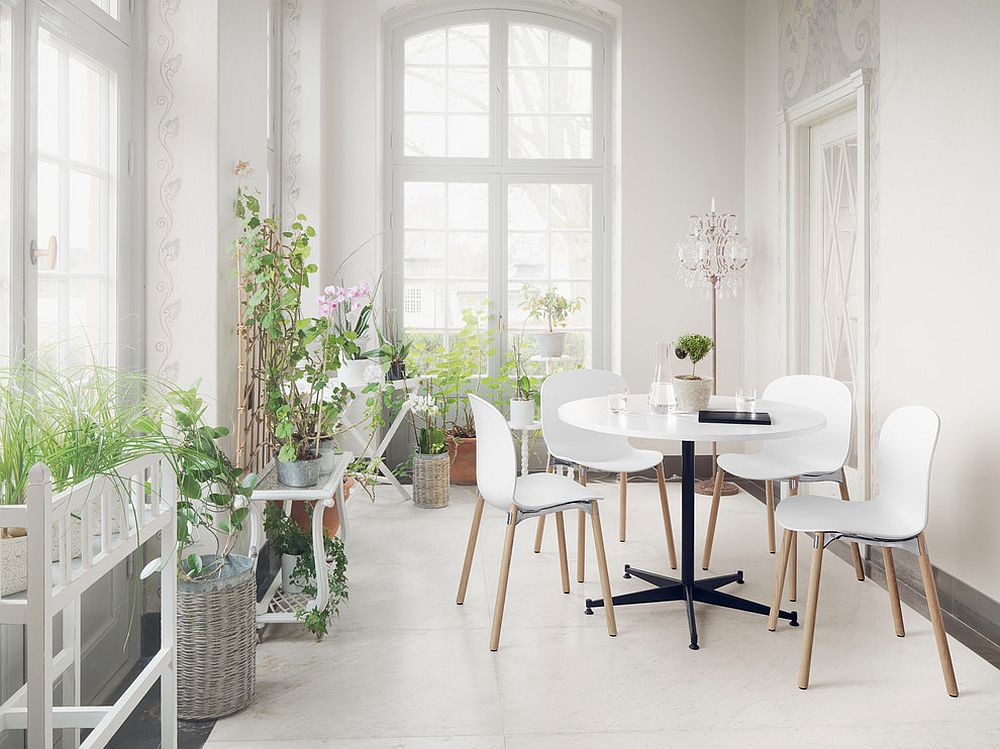 A few potted plants, creepers that bring in the garden vibe just outside the glass walls, succulents and your favorite flowering plants seem apt in the Scandinavian sunroom. You can even take this a step further by creating a fusion between tropical and Scandinavian styles, turning the sunroom into a soothing escape perfect for your next staycation.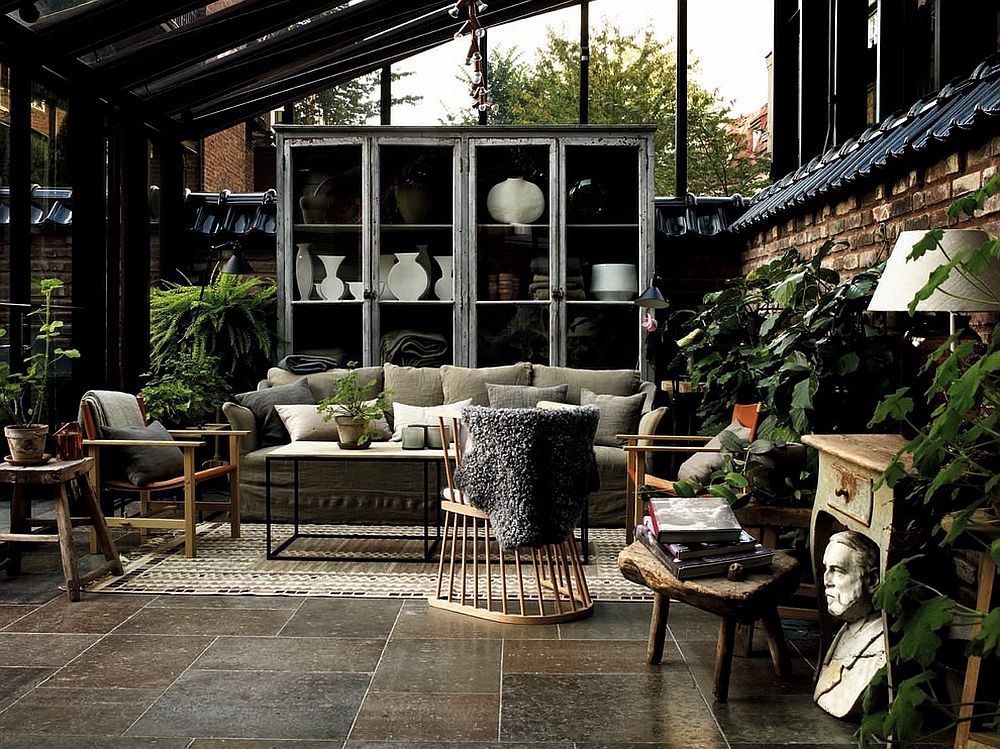 Smart Urban Sunrooms
It is one thing to plan for a beautiful sunroom that extends the living area of your expansive private residence and an entirely different affair when designing one in an urban setting where space is limited. A rooftop Scandinavian sunroom connected with a small deck is increasingly becoming a popular choice for those who wish to enjoy its many benefits. If even that seems like a stretch, then turn a part of your living space, family room or even a cozy little nook in the hallway into a sunroom by opening it up with large glass walls. Another clever choice is to turn that dingy attic space into a sunroom that sits next to a home office or playroom!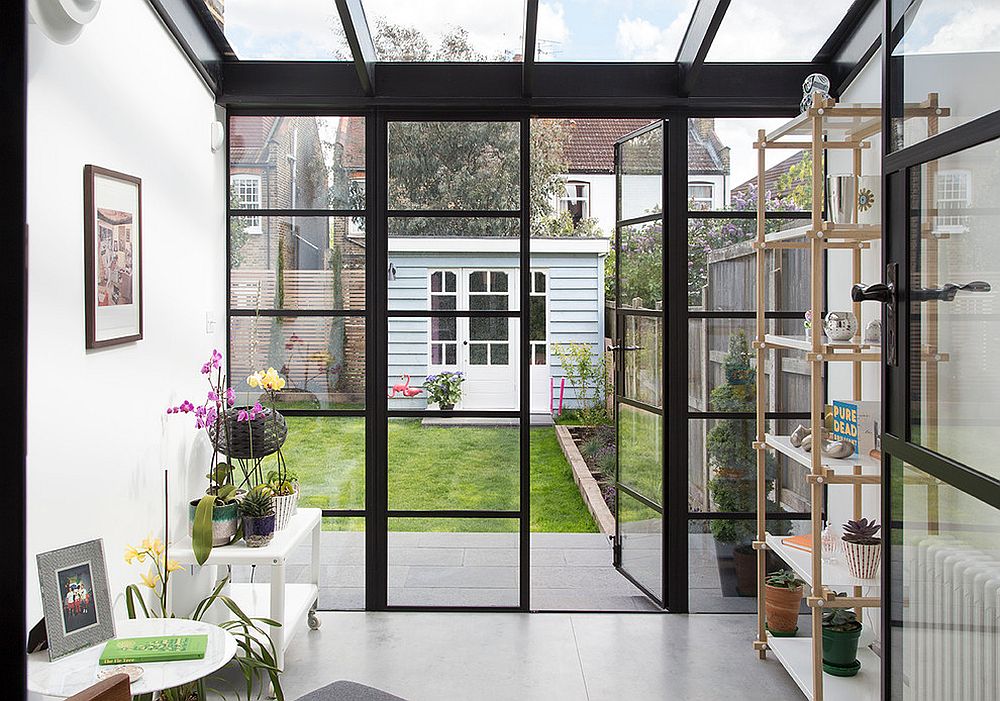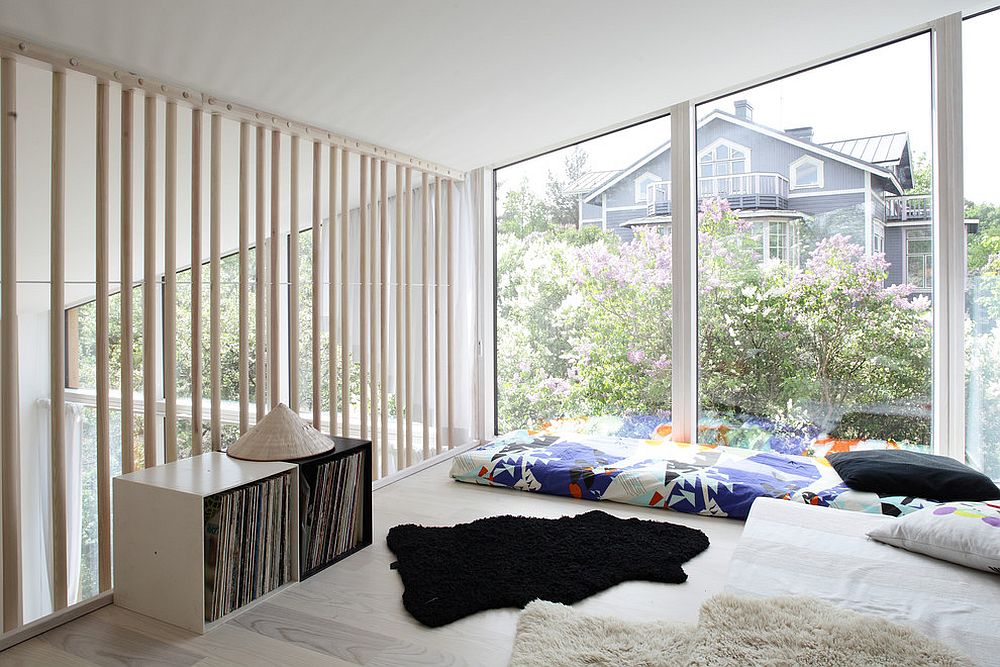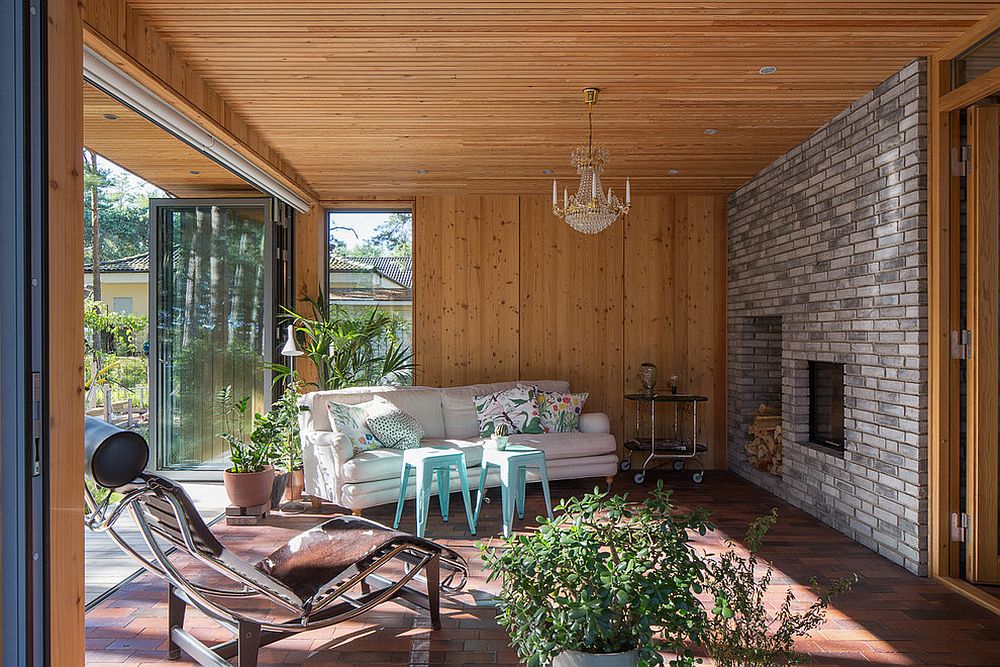 A Comfortable Hangout
So, why choose Scandinavian style for your sunroom? For starters, few other styles combine modernity, minimalism and understated elegance like Scandinavian. To add to this, you have a practical and eye-catching lineup of Nordic-inspired décor that ranges from midcentury classics to sturdy, contemporary outdoor furniture pieces. The style also allows you to add warm wooden accents, rugs with geometric style and beautiful lighting fixtures that transcend fleeting trends. In short, the Scandinavian sunroom is a pleasing blend of form and function that simply never fails!