Depending on where you live, winter can vary between being a pleasantly cold time to a harsh, bone-chilling affair that forces you to spend most of your time indoors. But one thing we all have in common during these colder months is the desire to soak in that little hint of sunshine and warmth as we dig deep into the festive season. Sunrooms offer a great setting for a fun holiday at home that involves family and friends. Instead of splurging on an expensive chalet or exotic holiday, maybe this Christmas it is time for a smart staycation thanks to the versatile sunroom.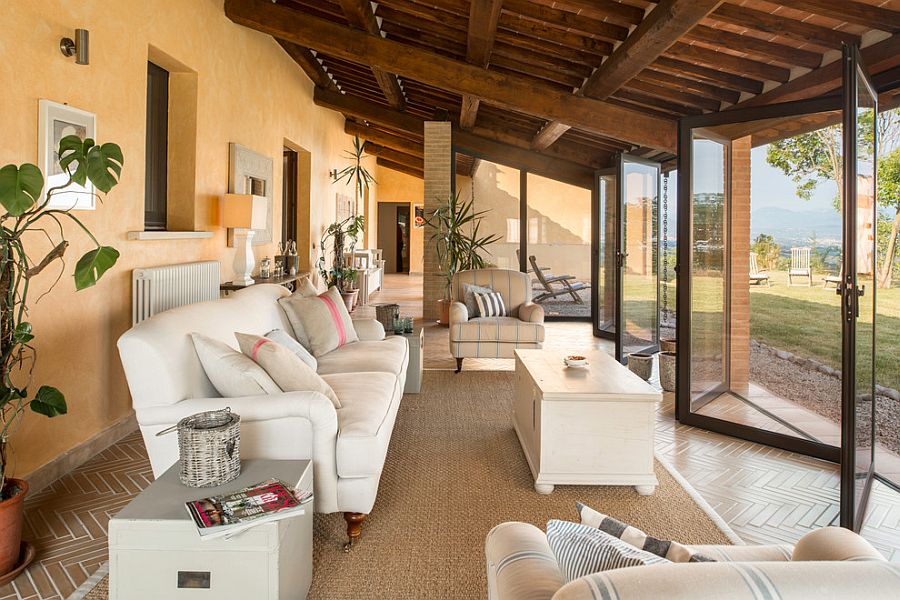 While beautiful contemporary sunrooms offer plenty both in terms of flair and functionality, they pale in comparison to the cozy elegance and timeless allure of the Mediterranean-inspired sunroom. With exquisite textural beauty, plenty of pattern, and the charm of the warm Mediterranean, they offer an ideal retreat that allows you to escape the winter gloom. And all this comfort sits just a few steps away from your living room!
Going Down the Classic Route
Classic Mediterranean style is a blend of design influences brought in by many cultures and diverse ethnic backdrops in the region. For some, it is all about Spanish Revival, while others feel that the true charm of the Mediterranean lies on the coasts of Greece and Italy. While some prefer rich textures and intricate patterns that epitomize Moroccan style, others tend to gravitate towards the pristine white and light blue shades of the breezy Athenian theme. Irrespective of which path you go down, the Mediterranean sunroom has a few distinct elements that are instantly recognizable.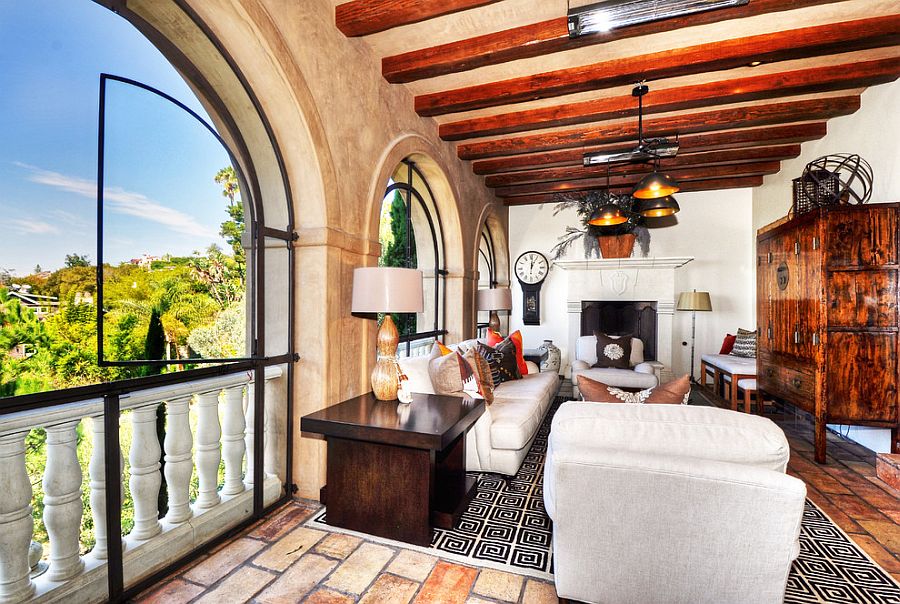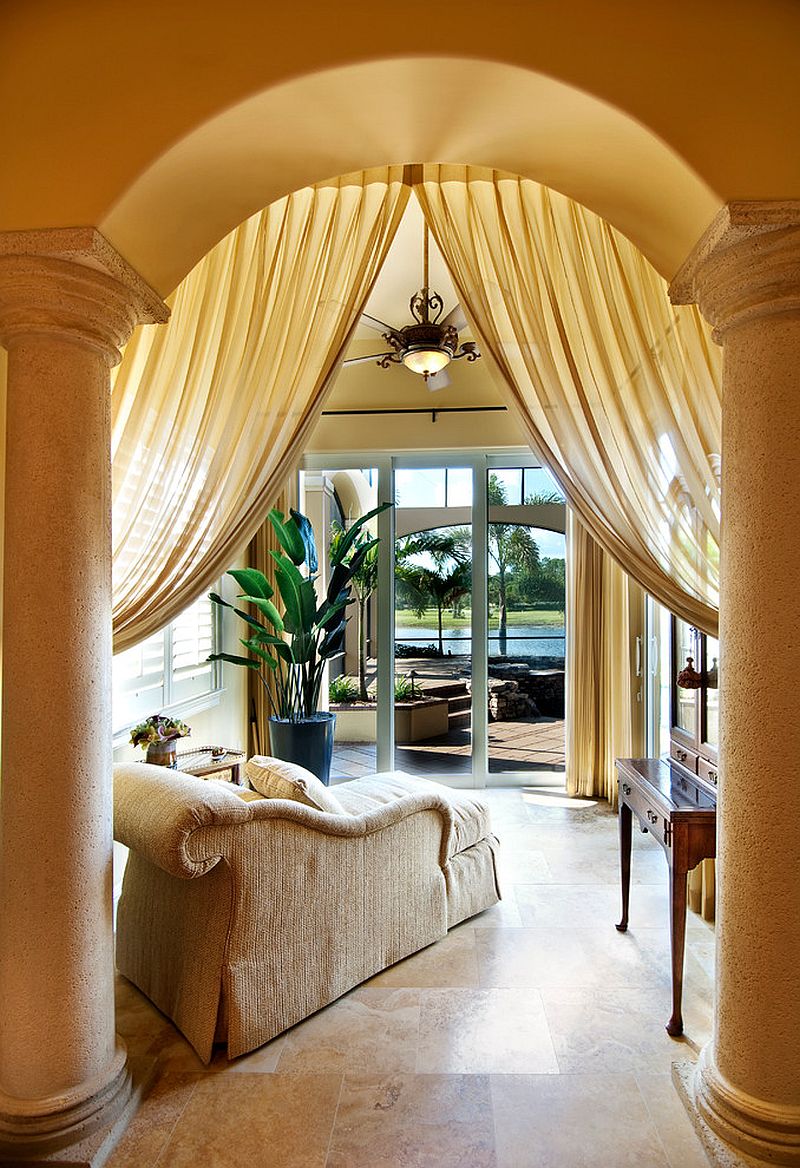 Rich texture is an important part of the style, and textured walls in earthen hues offer a great starting point. Then you have arched doorways and windows that usher in the authentic Mediterranean vibe, even as plush seating completes the setting. A few lovely, white sheer curtains are a great aesthetic and functional addition that keep out the sun on really hot days while allowing you to easily open up the sunroom completely in colder months.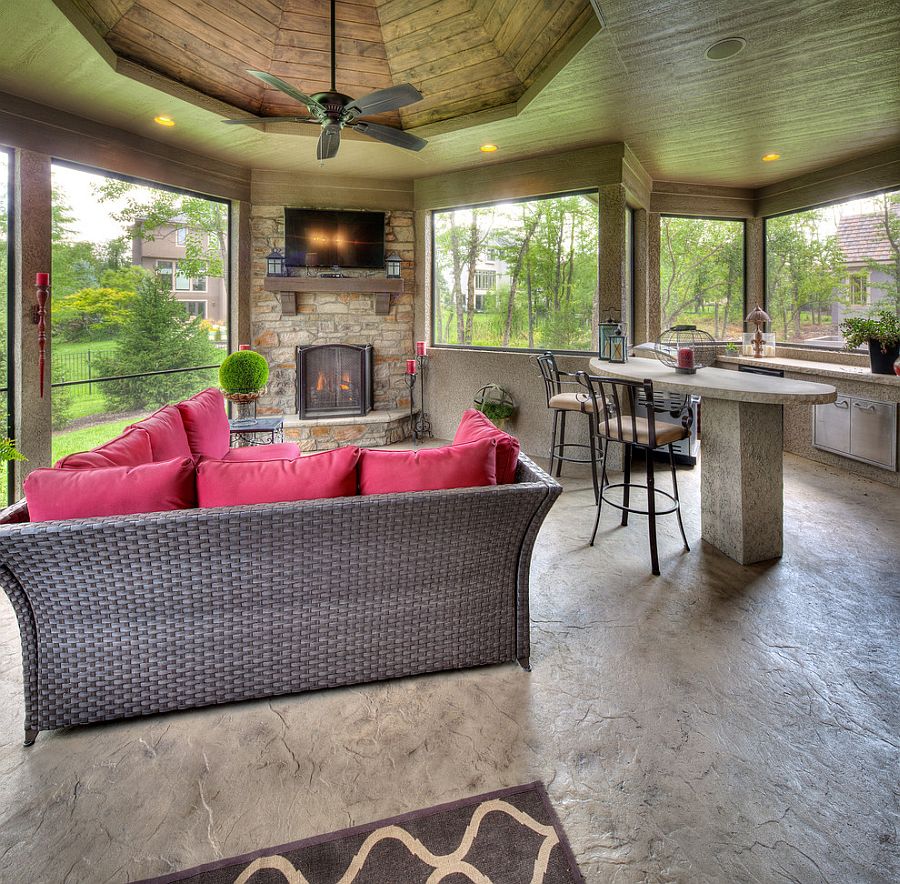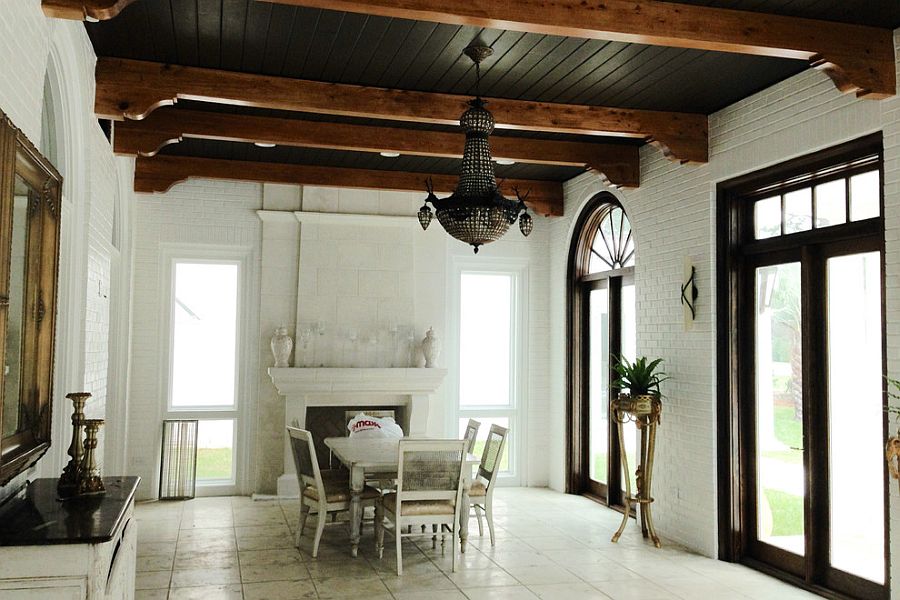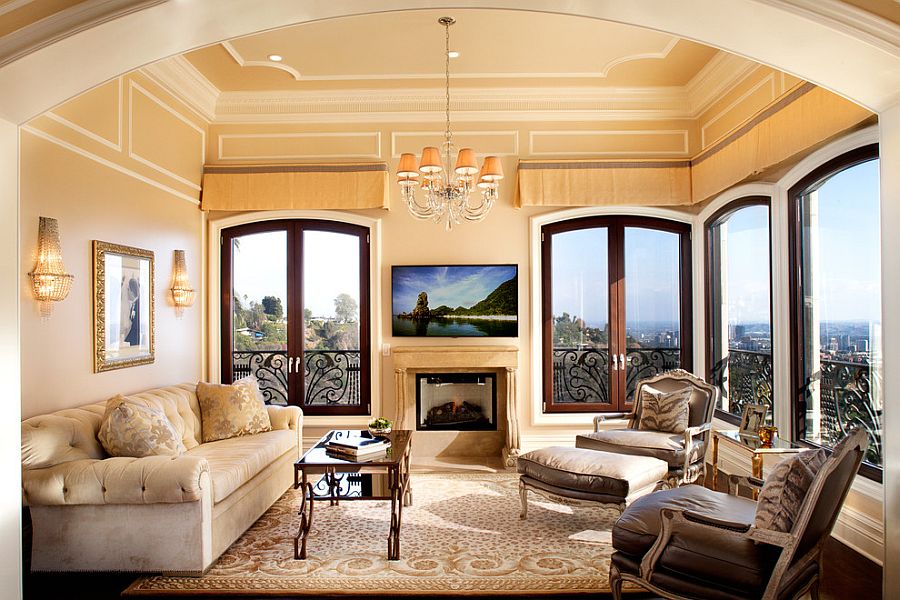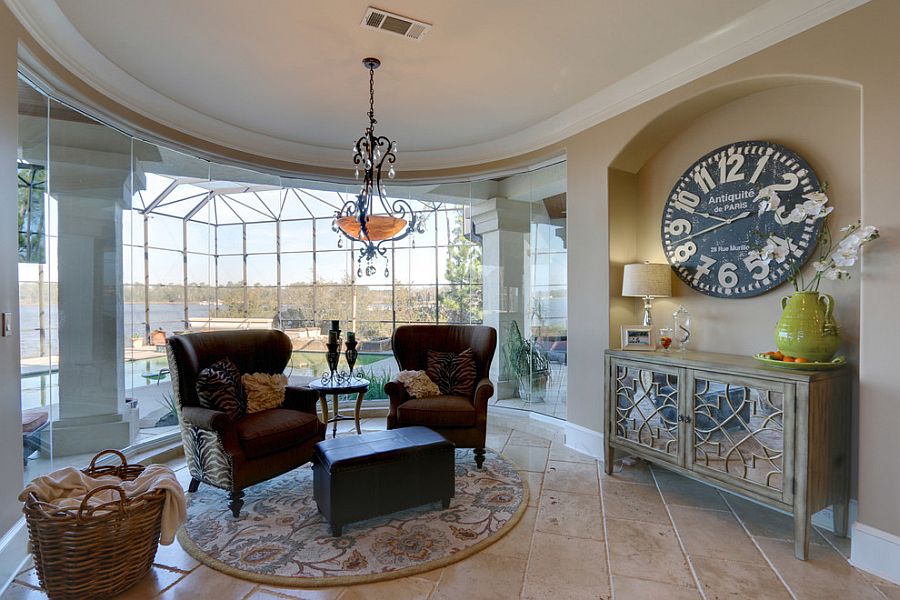 Embracing the Outdoors
A beautiful sunroom that serves as a basecamp for your staycation definitely needs to connect with the landscape outside. This could mean opening up the sunroom towards the spectacular mountain or ocean view outside or just letting the garden landscape connect with the interior visually. Work with the view on offer, and if you are stuck in the urban jungle, then use indoor plants to spruce up the setting. Never underestimate the value of greenery while planning for a lovely sunroom with Mediterranean influences. The best sunroom is one that acts as a transitional zone between your home and the outdoors, bringing together the best of both worlds!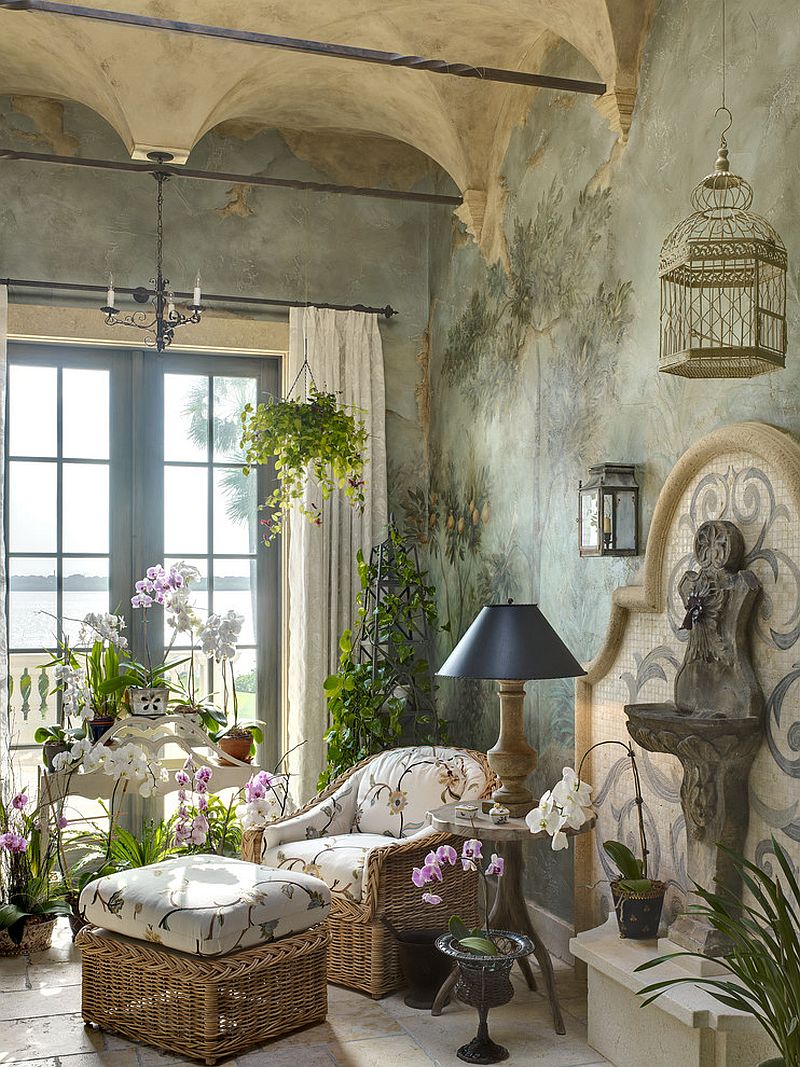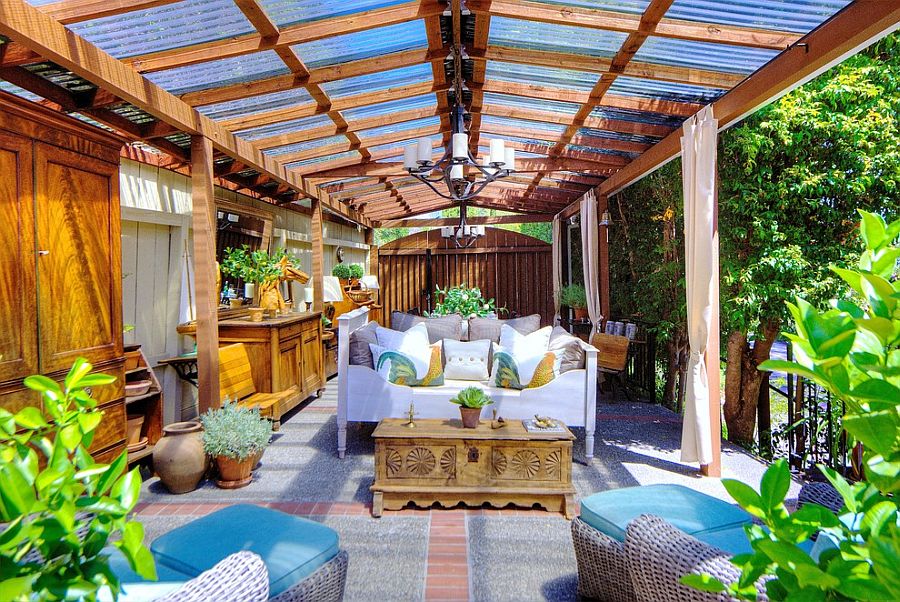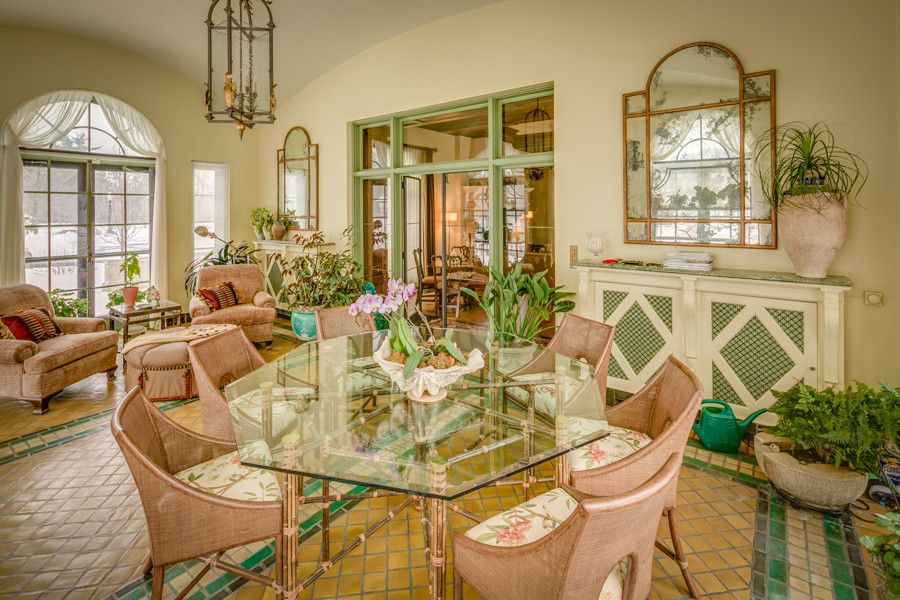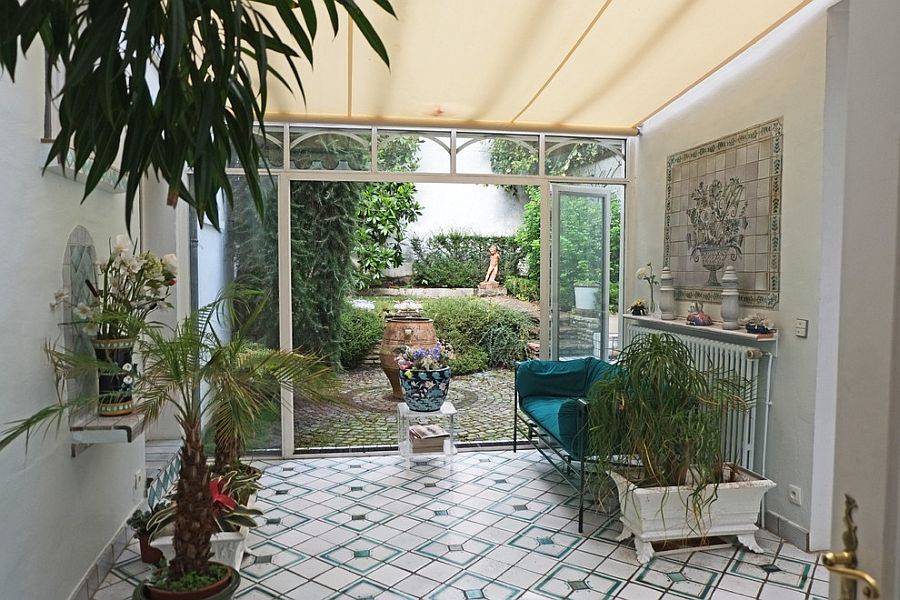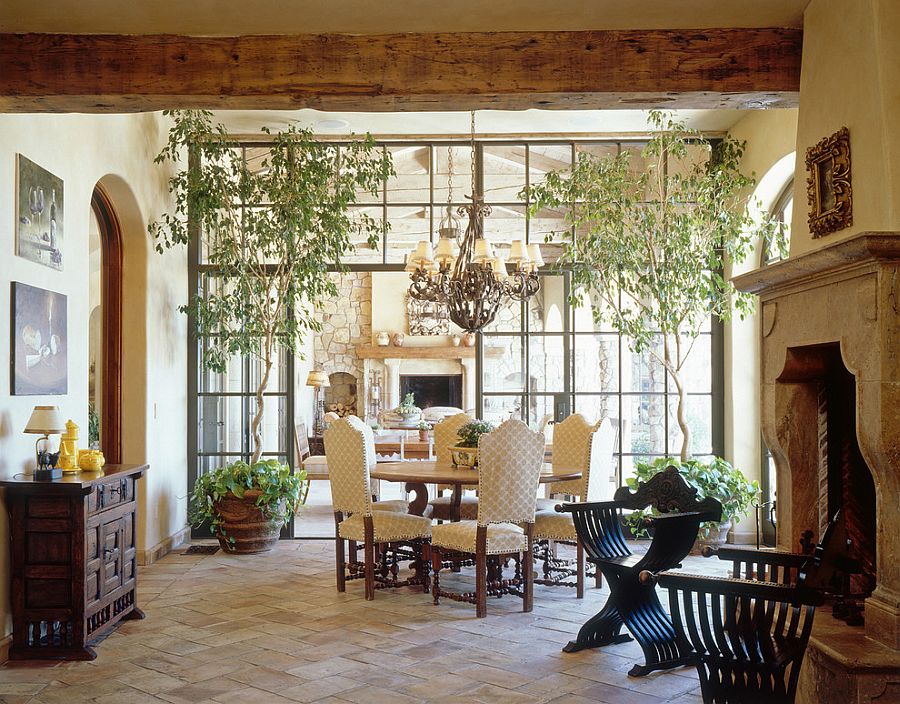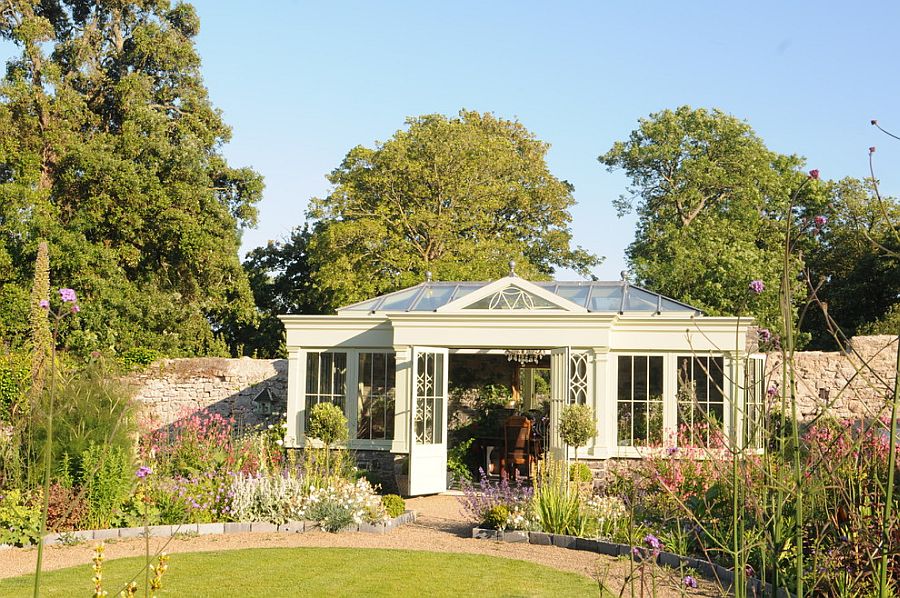 Clever Use of Space
Space is obviously the biggest issue when most homeowners start to think about a sunroom. There are several different ways of getting around this constraint, and all you need is a hint of imagination and the right architect to execute the audacious plan. Turning the modern hallway into a lovely, Mediterranean-style solarium is increasingly becoming a popular choice in smaller urban homes. A simple remodel along with a few gorgeous glass windows and doors can get the job done with ease, and you suddenly have an additional living space!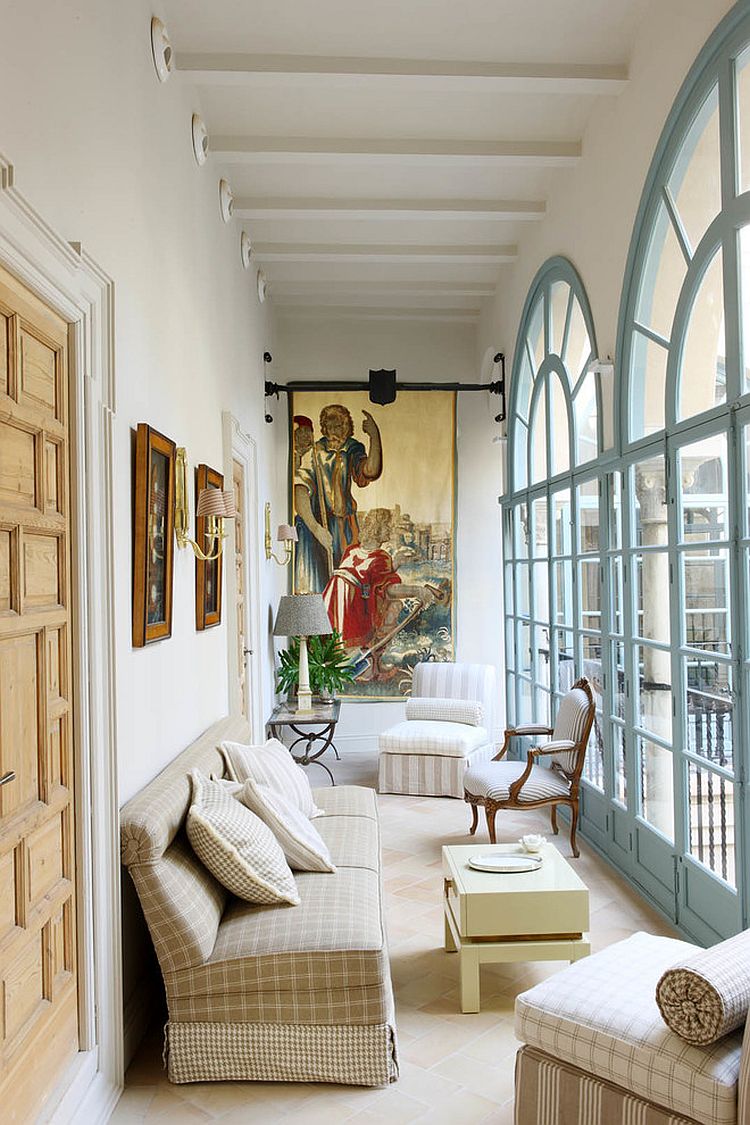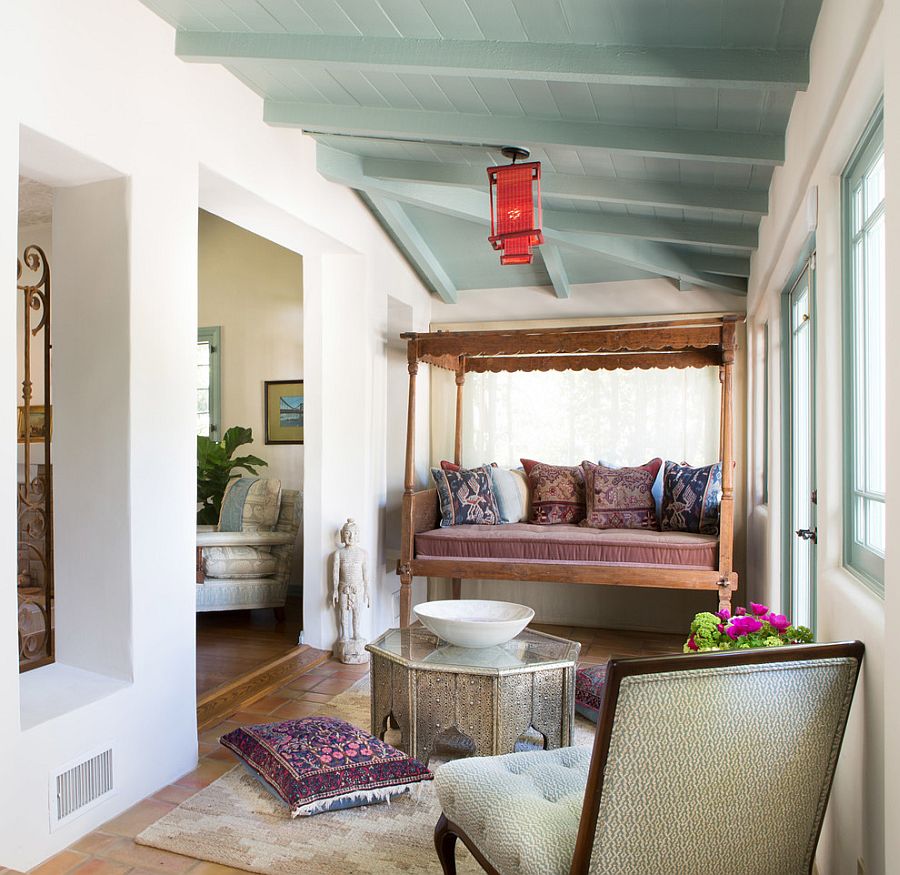 An isolated nook or odd corner in the living room can also be turned into a small and cozy sunroom by simply opening it up to the view outside using corner windows and some temporary partitions. Bright rugs and patterned tiles that are such a staple in the Mediterranean decorating landscape allow you to easily delineate this space and give it an air of exclusivity.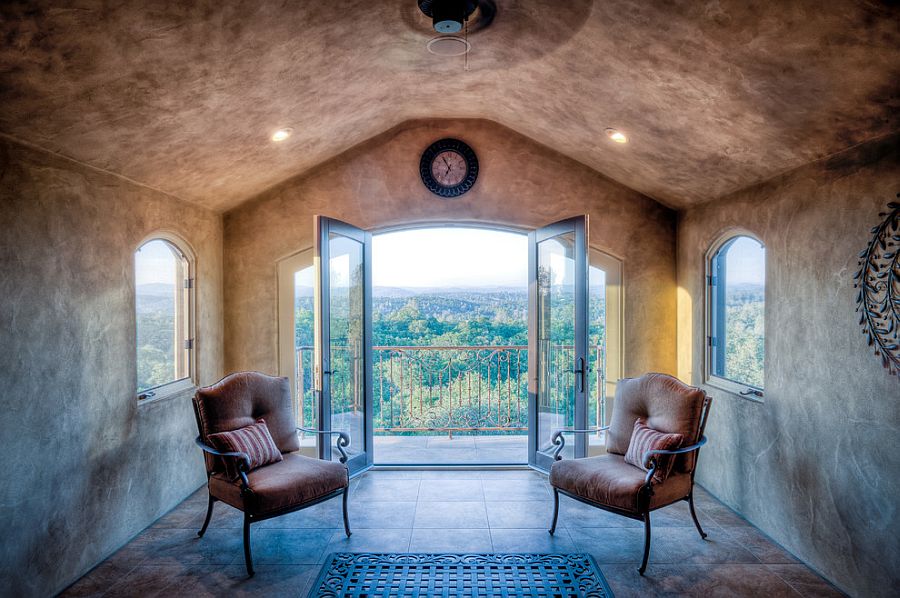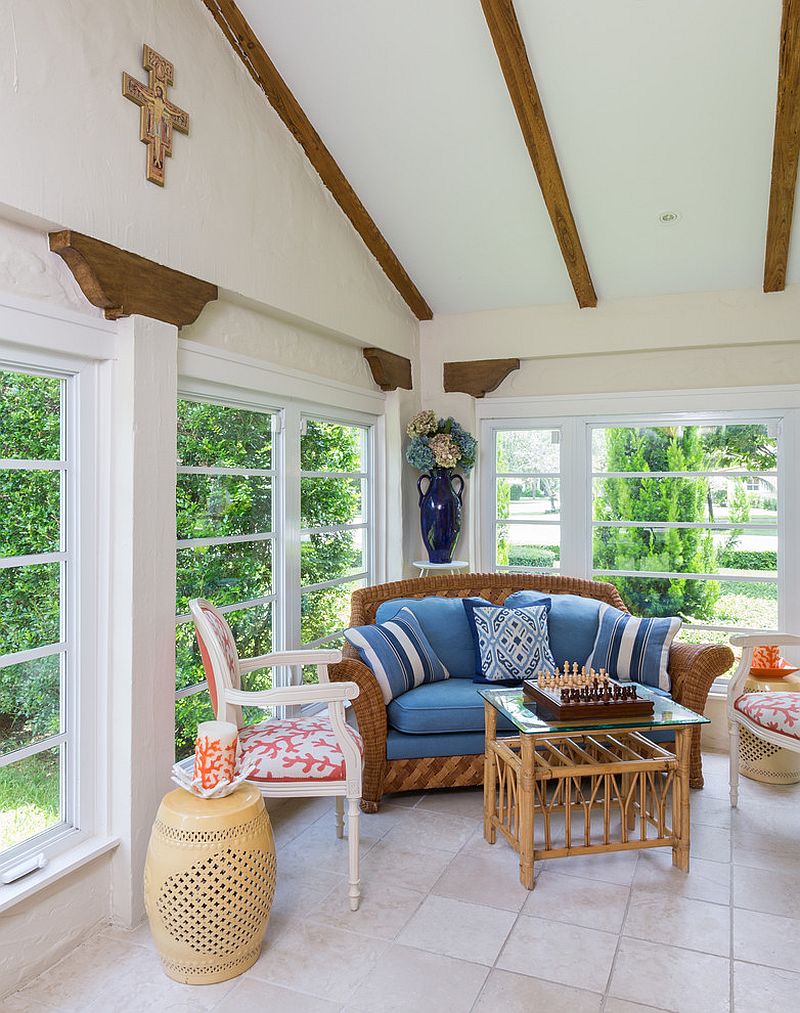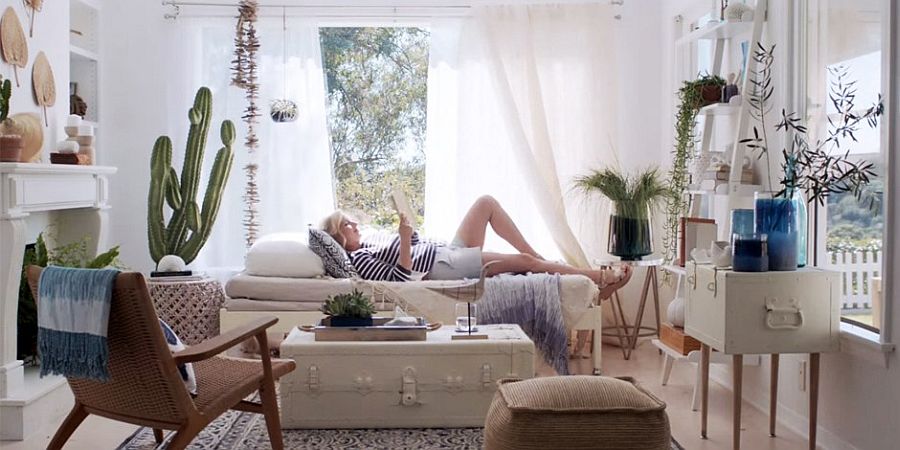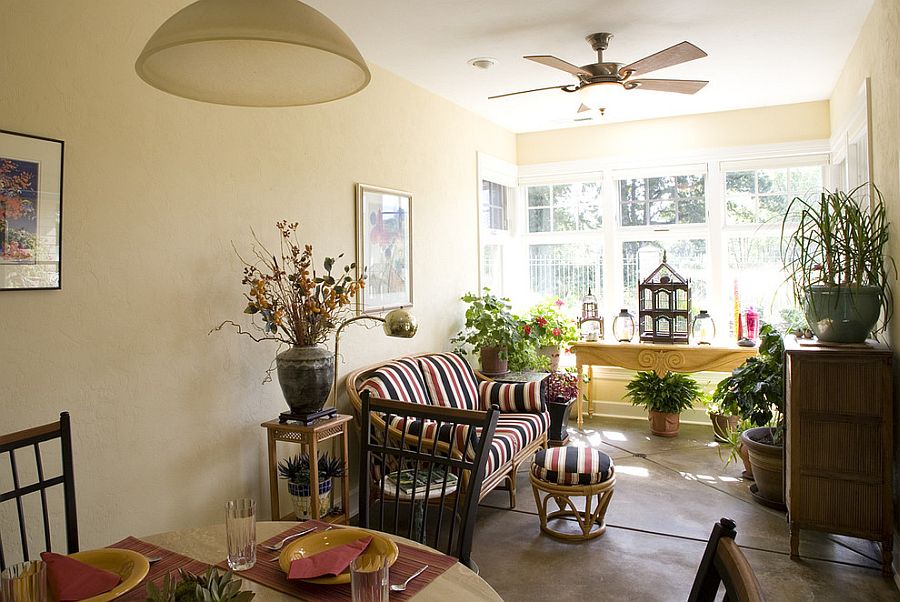 A Stylish Blend!
Anyone familiar with Mediterranean style will instantly recognize that its cheerful elegance and earthen hues give you a great opportunity to blend it with a wide range of secondary styles. On one end of the spectrum is coastal and beach style, while on the other end you have rustic and farmhouse influences that seem to melt away effortlessly in a beautiful Mediterranean sunroom. Throw in a modern dining table, fireplace, TV nook and couch, and you can use this cheerful sunroom as a secondary living room.