Every kitchen is unique in its own way and each one has a distinctive appeal despite the broader theme that it embraces. A popular style in recent times in the kitchen is rustic at its beautiful best! Bringing back a touch of country charm to even the most modern of homes is rustic style that embraces all things pastoral. In a world dominated by artificial finishes, man-made surfaces that are glossy and impersonal and lack of personality, rustic kitchens provide that 'personal touch' full of character. But how do you go about creating that gorgeous, picture-perfect rustic kitchen?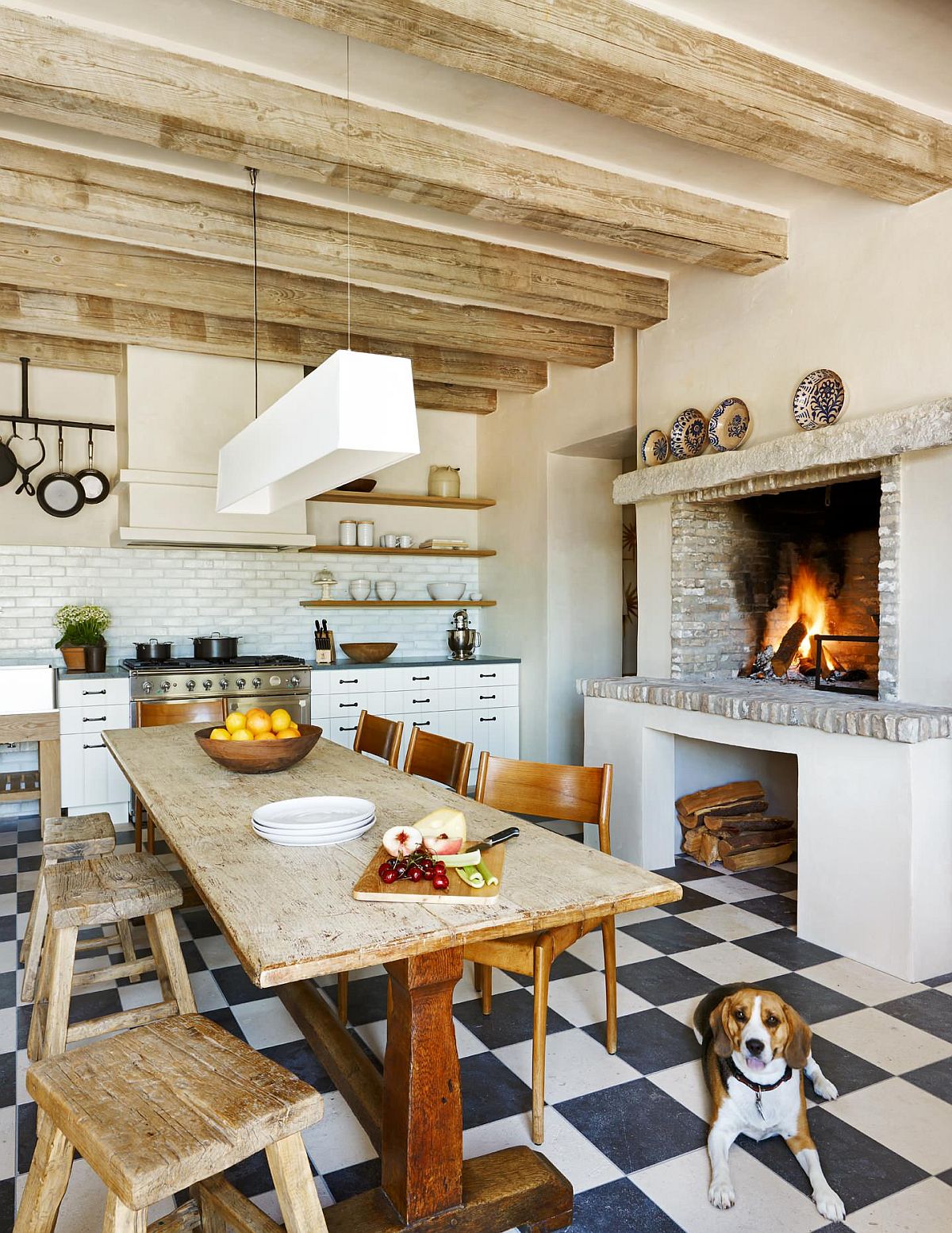 The basics of rustic kitchen are simple and you really cannot go wrong with the look. Even in the modern kitchen, you can add rustic elements to create a lovely balance between the two. This is a guide to some of the easiest ways in which you can bring rustic charm to the kitchen without trying too hard. Apart from the tips, there is also ample inspiration to get you started in the right direction –
Function Precedes Form
It is important to remember that in the rustic kitchen it is functionality that is always more important that aesthetics. Make sure that you have the layout and the overall placement of appliances, kitchen island and workstations sorted before you actually start thinking about finishes and hues. Even if your kitchen looks a touch cluttered or is filled with furniture pieces that do not entirely belong there, it 'still is fine' in the lovely rustic kitchen.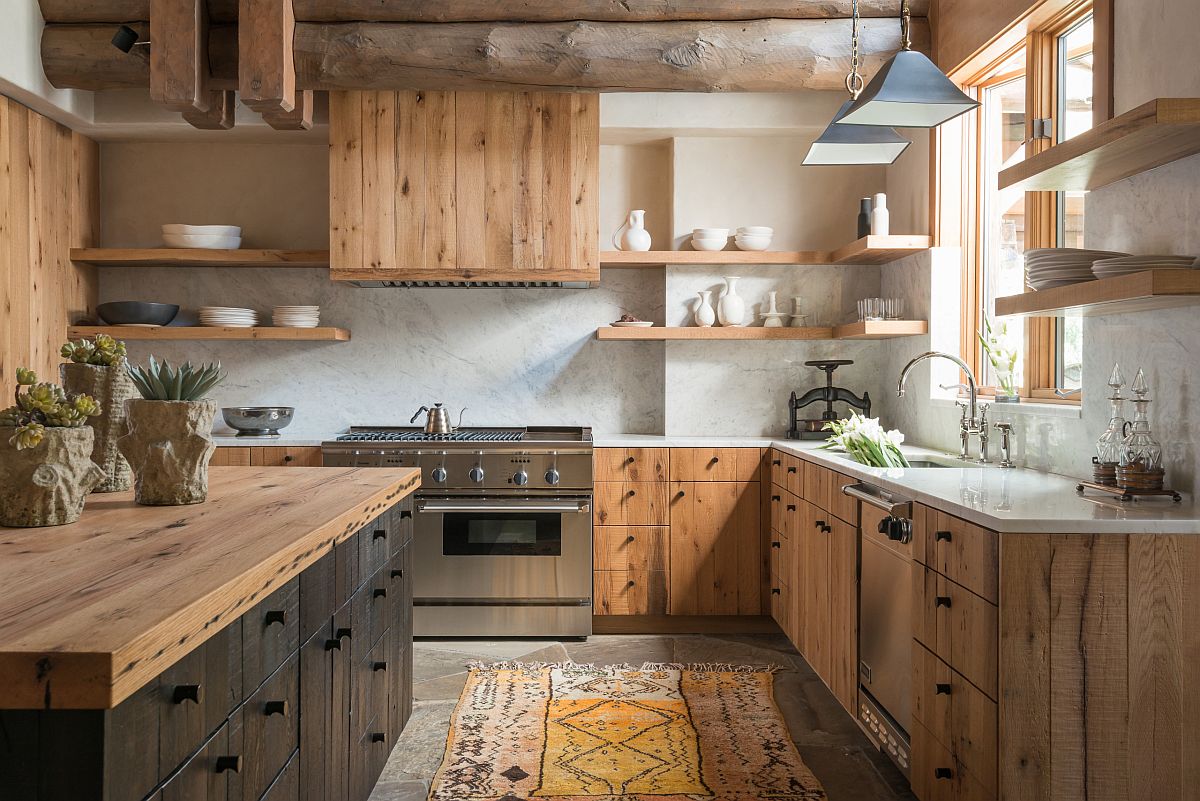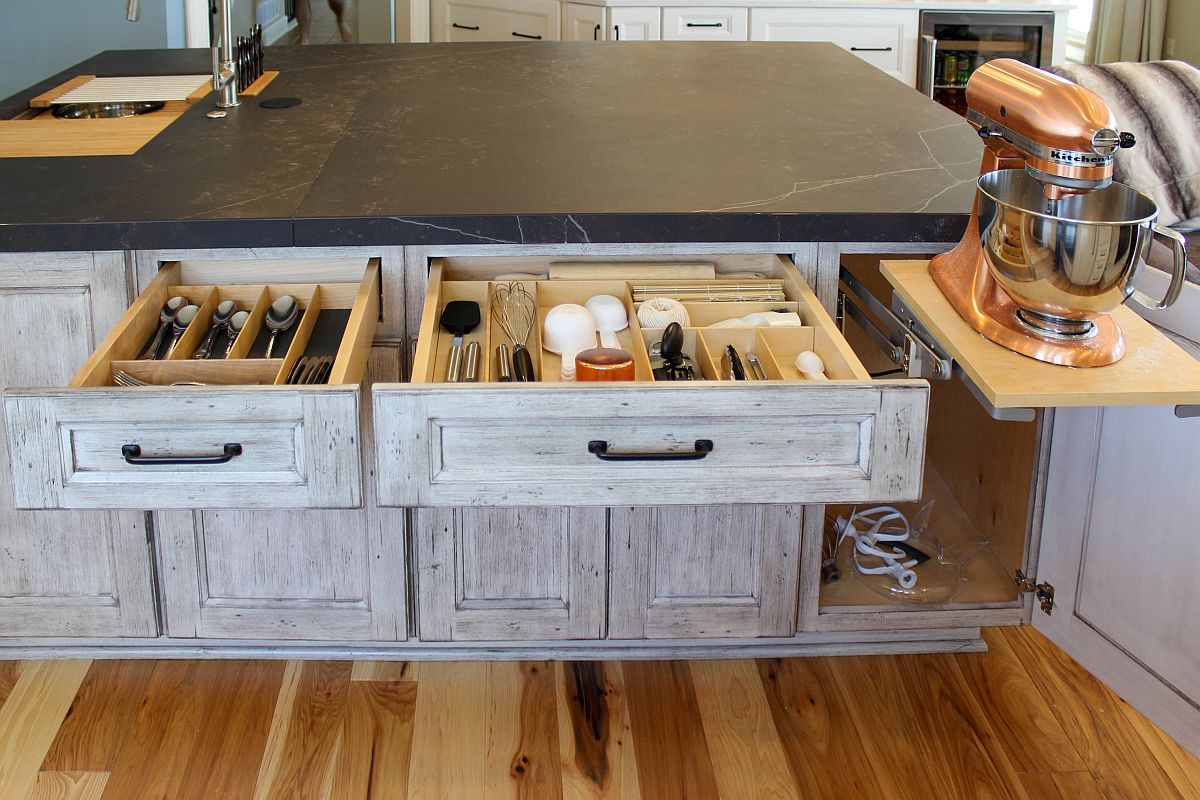 Reclaimed Wood and Weathered Finishes
Reclaimed wood additions, those with distressed finishes and cabinets that appear as if they have aged beautifully over the years are all additions that are welcome in the rustic kitchen. Wood is a big part of the rustic kitchen narrative and it gives the space a sense of authenticity. It is often deeper and darker shades of wood with a visually 'heavy' appeal that feel at home in here.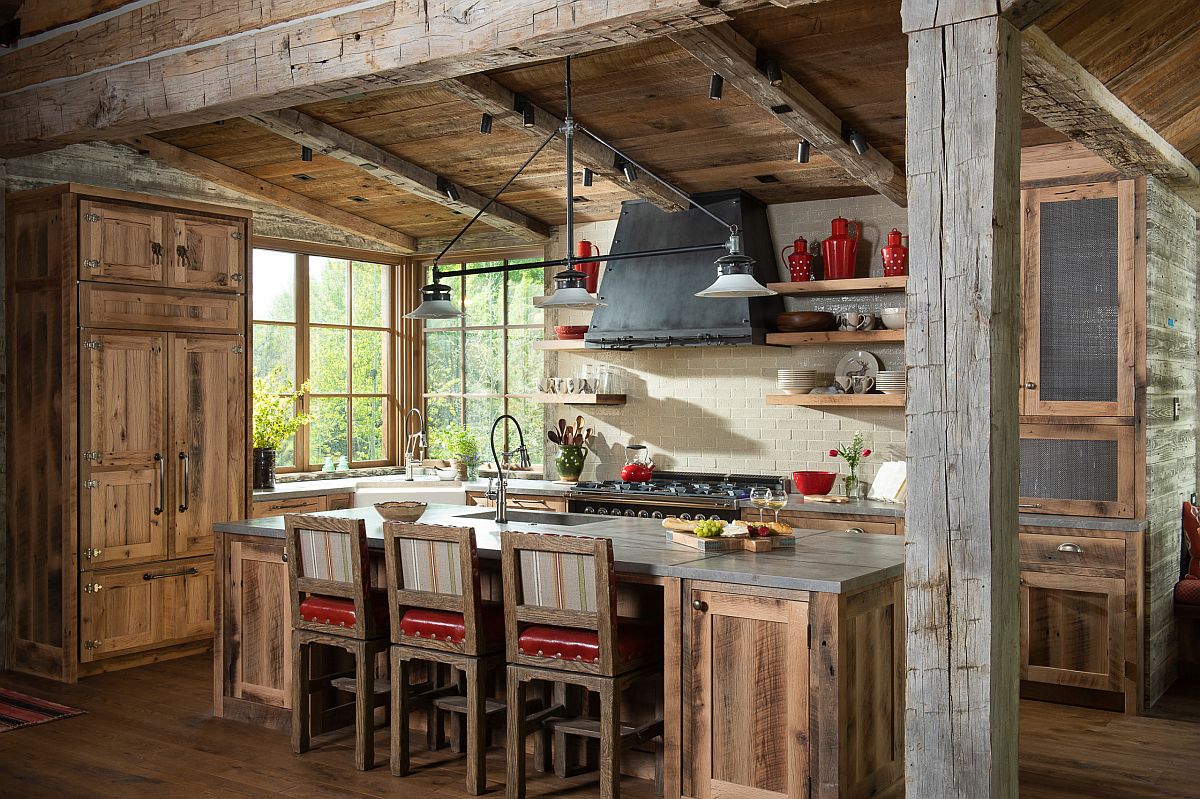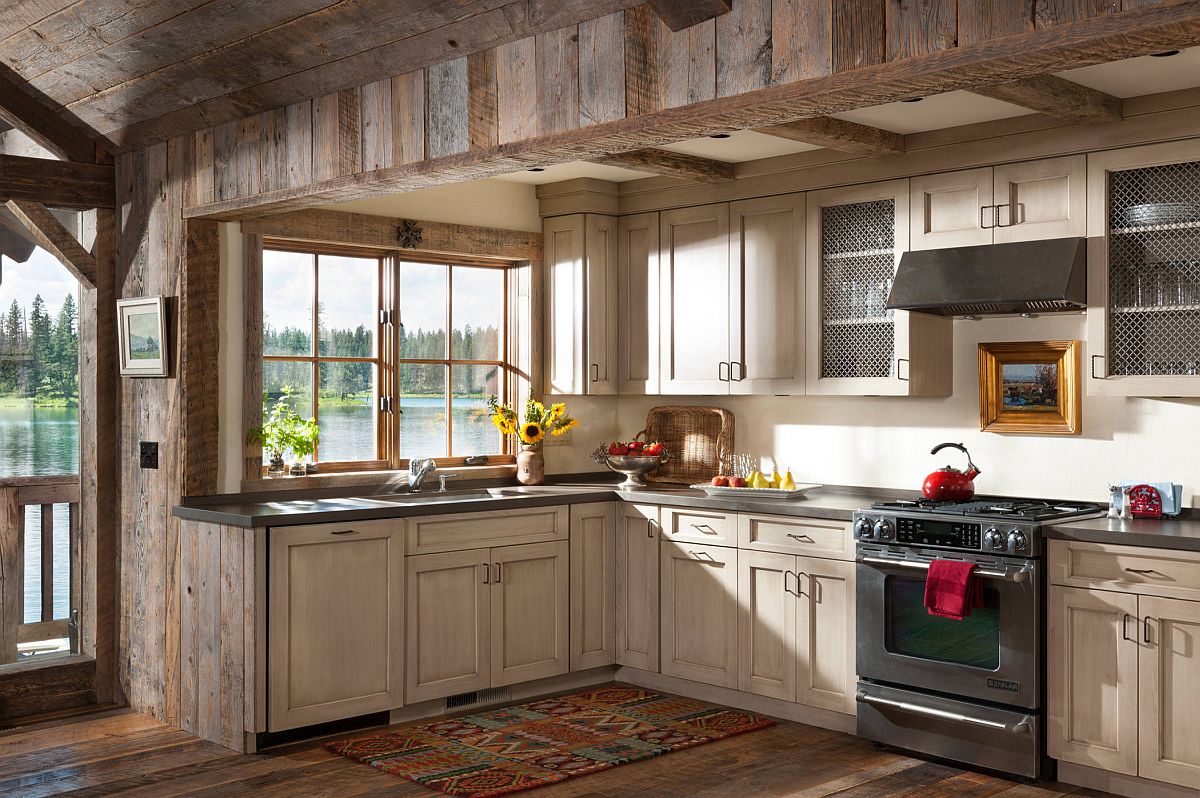 Wood with a Pop of Red
This is a look that we suggest anyone just starting with the style in the kitchen try out. It is a decorating approach and color scheme that works seamlessly in the rustic kitchen every single time. The red can come in the form of accents or you can add a bit more red to the woodsy setting with a few of the cabinets painted in the color. Irrespective of the balance you choose to embrace, this particular backdrop in the rustic kitchen never fails to impress.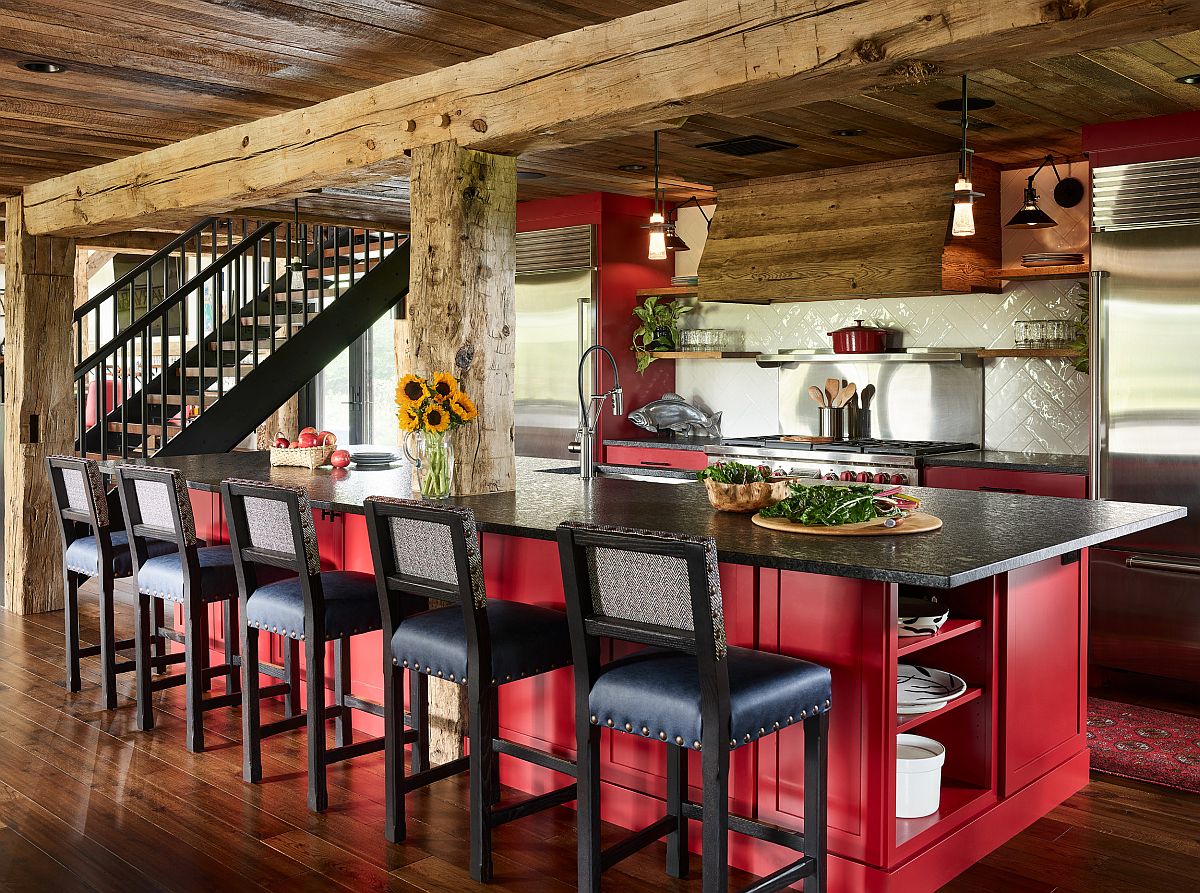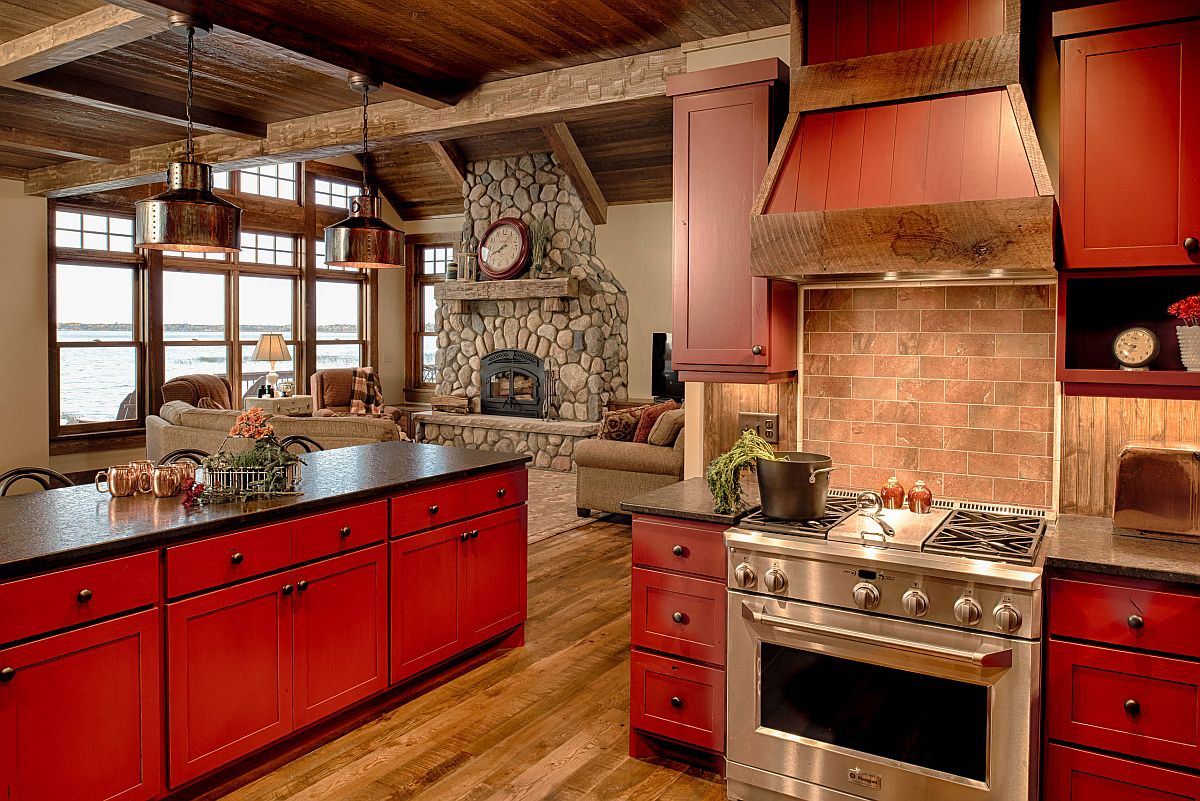 Hoods and Appliances with a Difference
That sparkling stainless steel series of appliances, hoods and range looks great in the modern kitchen, but you might want to consider something far more colorful and texturally engaging in the rustic kitchen. Today, we have an amazing array of kitchen appliances and hoods that come in multiple, colorful finishes and even are created in different materials. This gives the modern-rustic kitchen a more vibrant, charming appeal.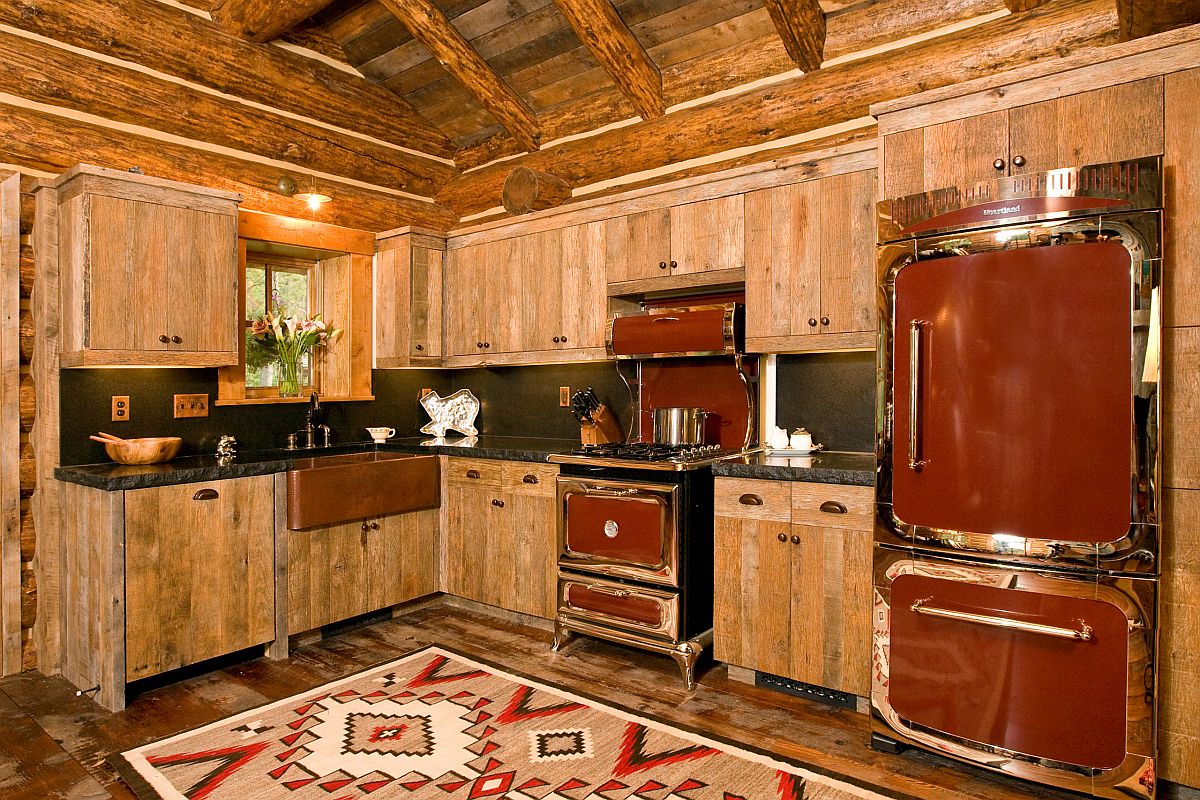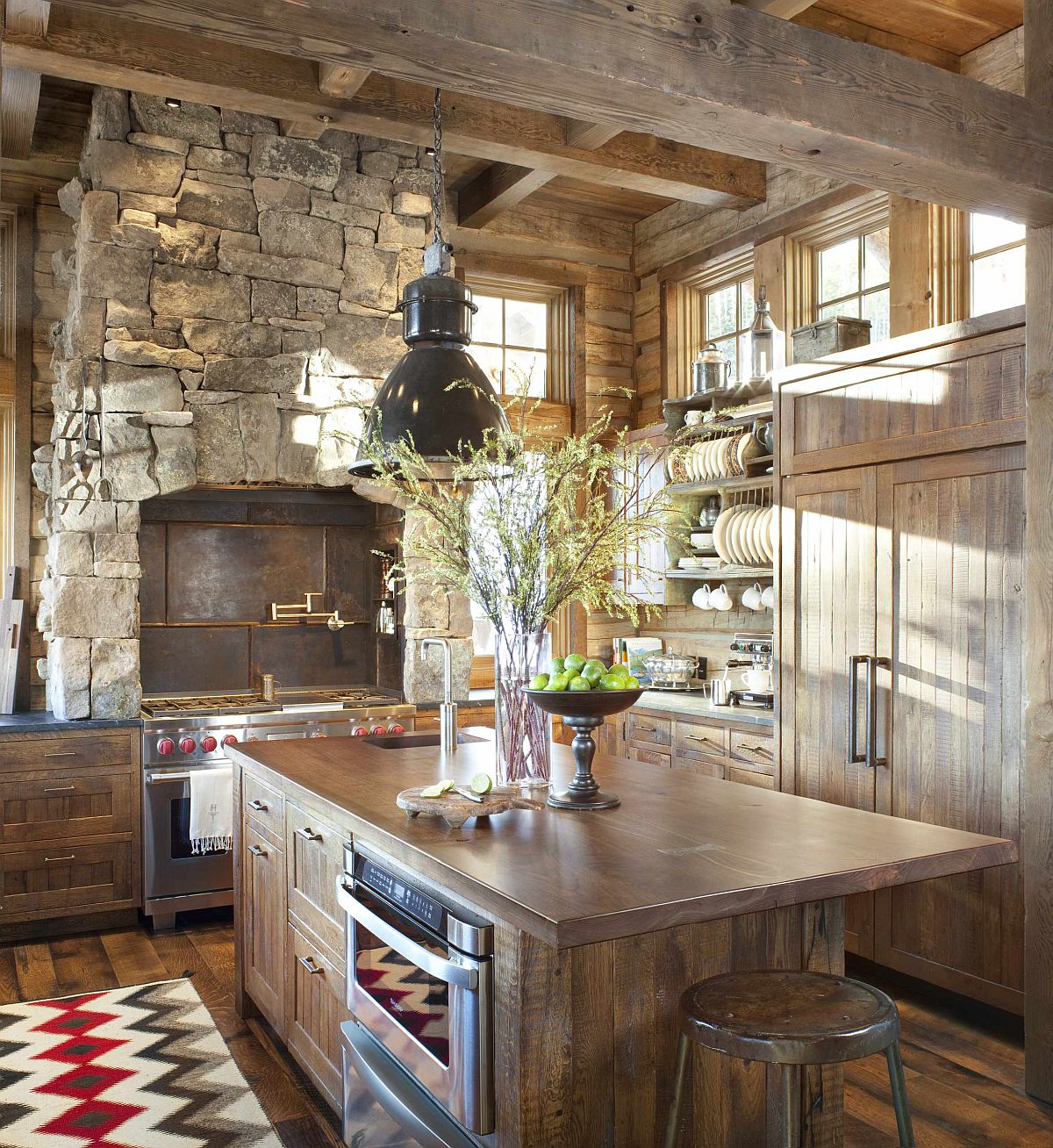 Stone Countertops and Organic Lighting
Just like the series of delightful wooden cabinets that is an absolute must in the rustic kitchen, you also have the stoic stone countertops that always are a must for the setting to be complete. Combine the wood cabinets and stone countertops with exposed ceiling beams, brick walls and cozy lighting with 'rugged charm' to complete that relaxing rustic kitchen.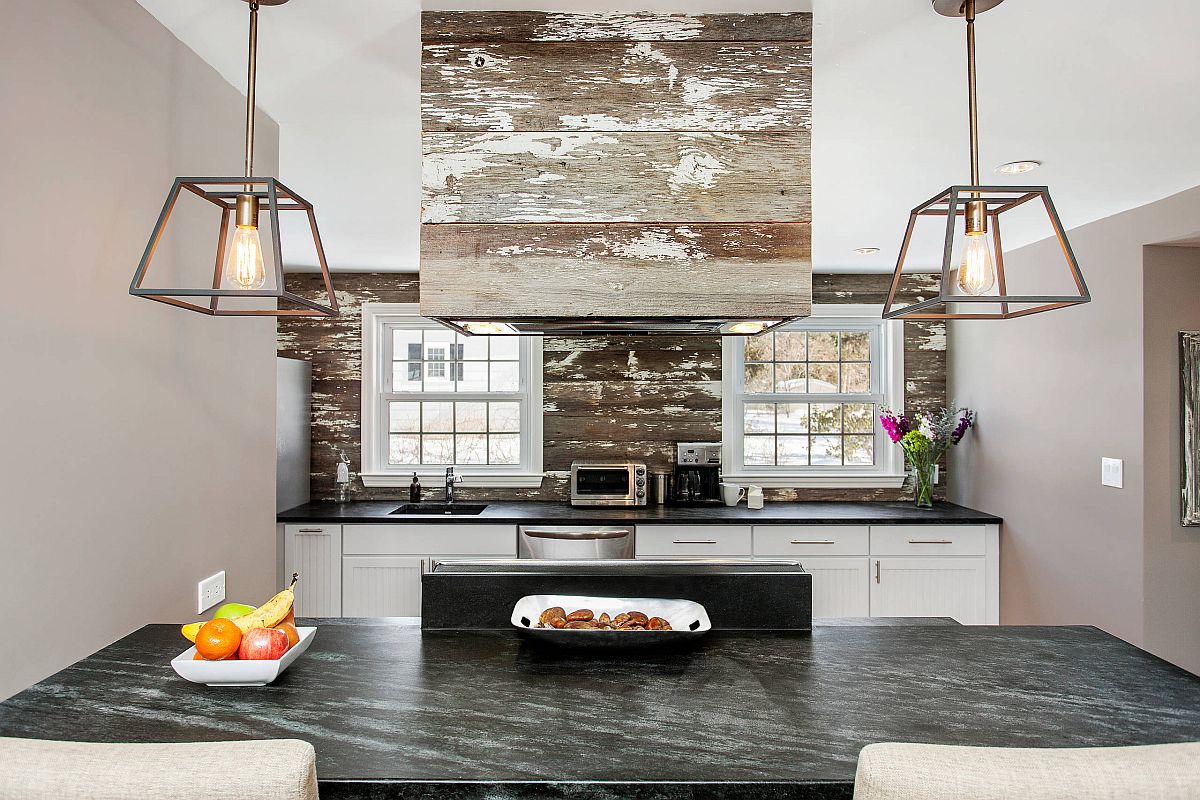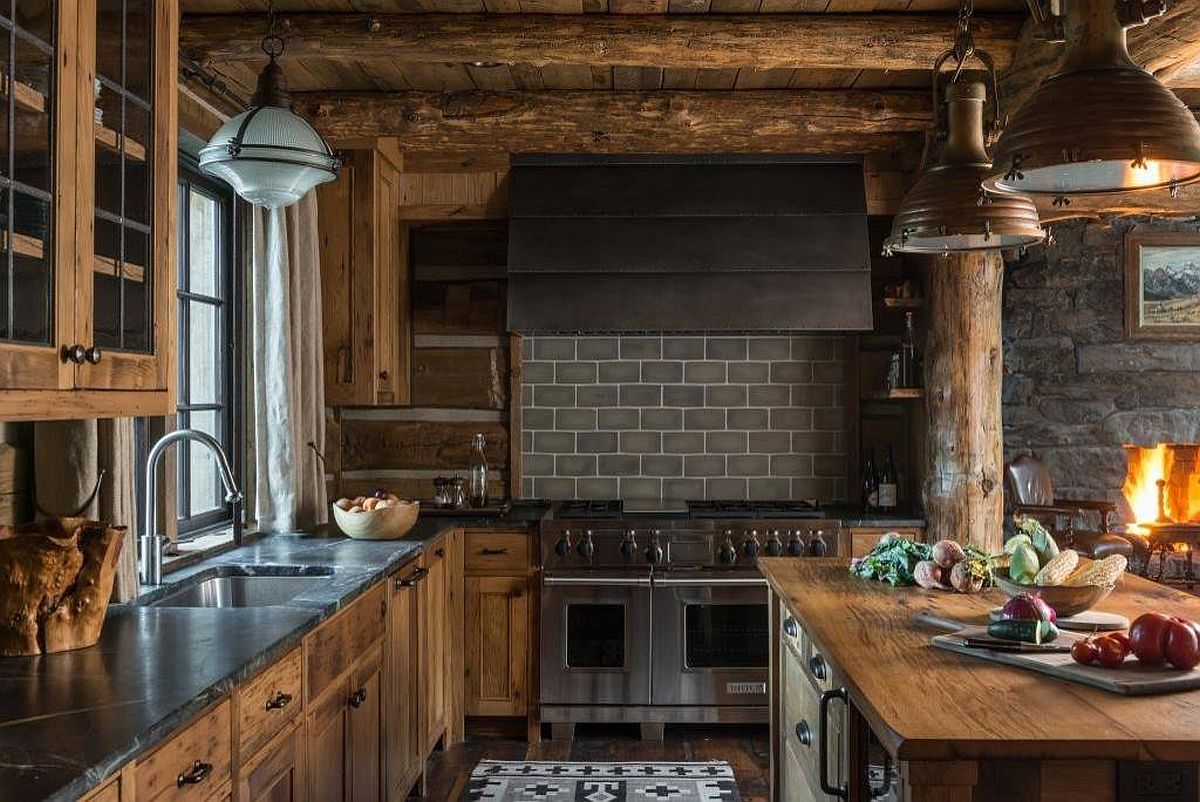 Fireplace, Industrial Touches and More
Adding a fireplace to the kitchen definitely makes it a much cozier space and allows it to function as a social space where everyone in the family can gather and share. Another smart choice for the rustic kitchen is the blend of industrial and rustic styles; a combination that is organic and eye-catching. Textured walls, vintage touches and 'hand-me-down' decorative pieces are all those little, subtle touches that turn the kitchen from being ordinary to exceptional.