Now that you've decided to go with rustic décor style, we have some brilliant ideas on how to furnish your kitchen. No better choice than rustic kitchen cabinets. Rustic style has a natural ruggedness and warmth to it which you're going to love. There is a major focus on textures, form, and antique pieces to make them perfect for your kitchen.
Rustic kitchen cabinets have different styles, colors, wood stains, and materials used to make them, so if you're not sure where to start from, you're in the right place. Take a look at these 13 rustic cabinet ideas so your mind can start buzzing with ideas.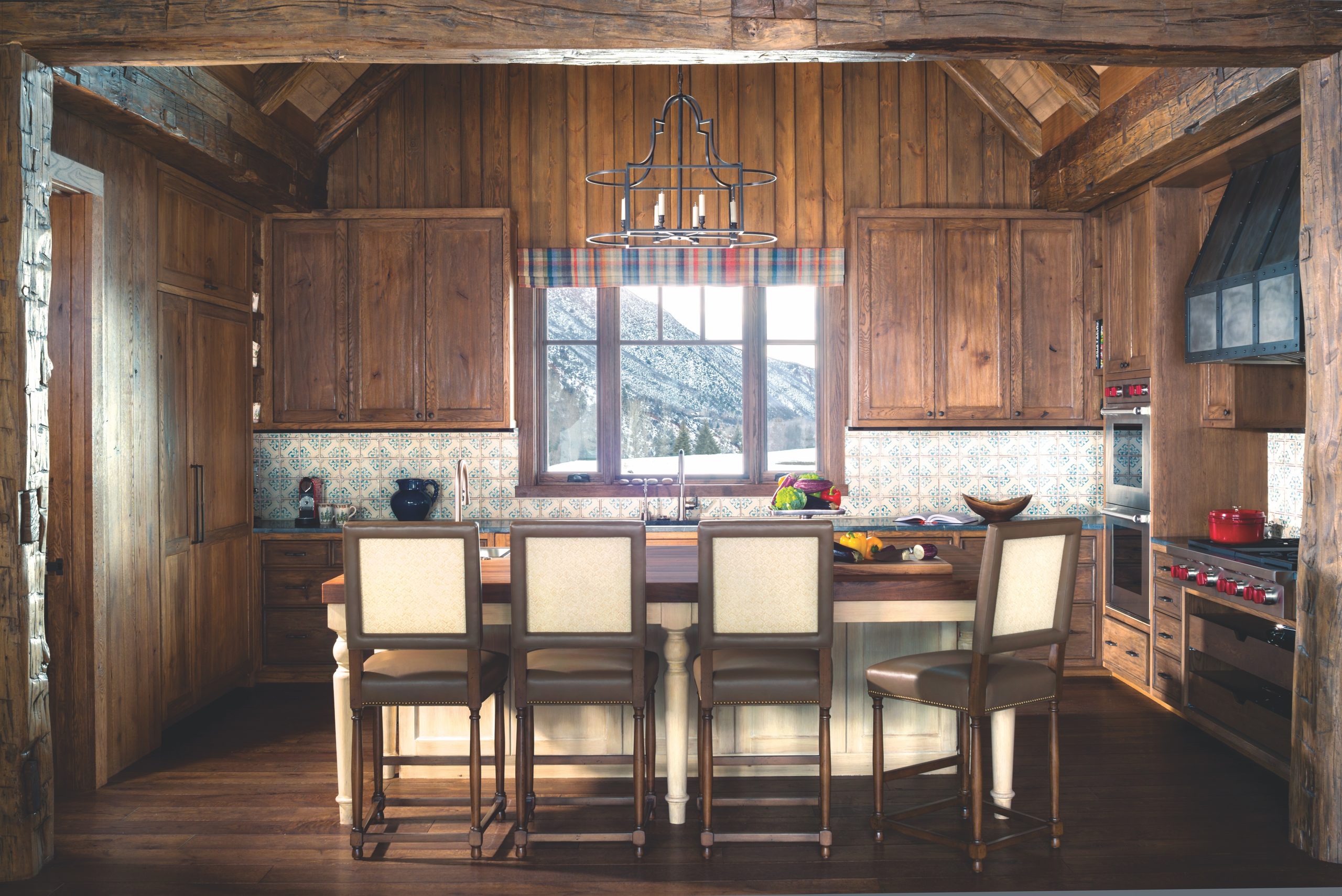 Light Blue-green Kitchen Cabinet
When it comes to kitchen cabinets and colors, for most people, it's only a handful of options. Light blue-green is not one of the common ones – the more reason you should consider it so you can have a unique rustic kitchen. Adding a pop of color doesn't make it less rustic as it gives it a bright feel similar to what you see outdoors. The cabinet should be made from distressed wood and then painted light blue-green. You can be very particular about the color.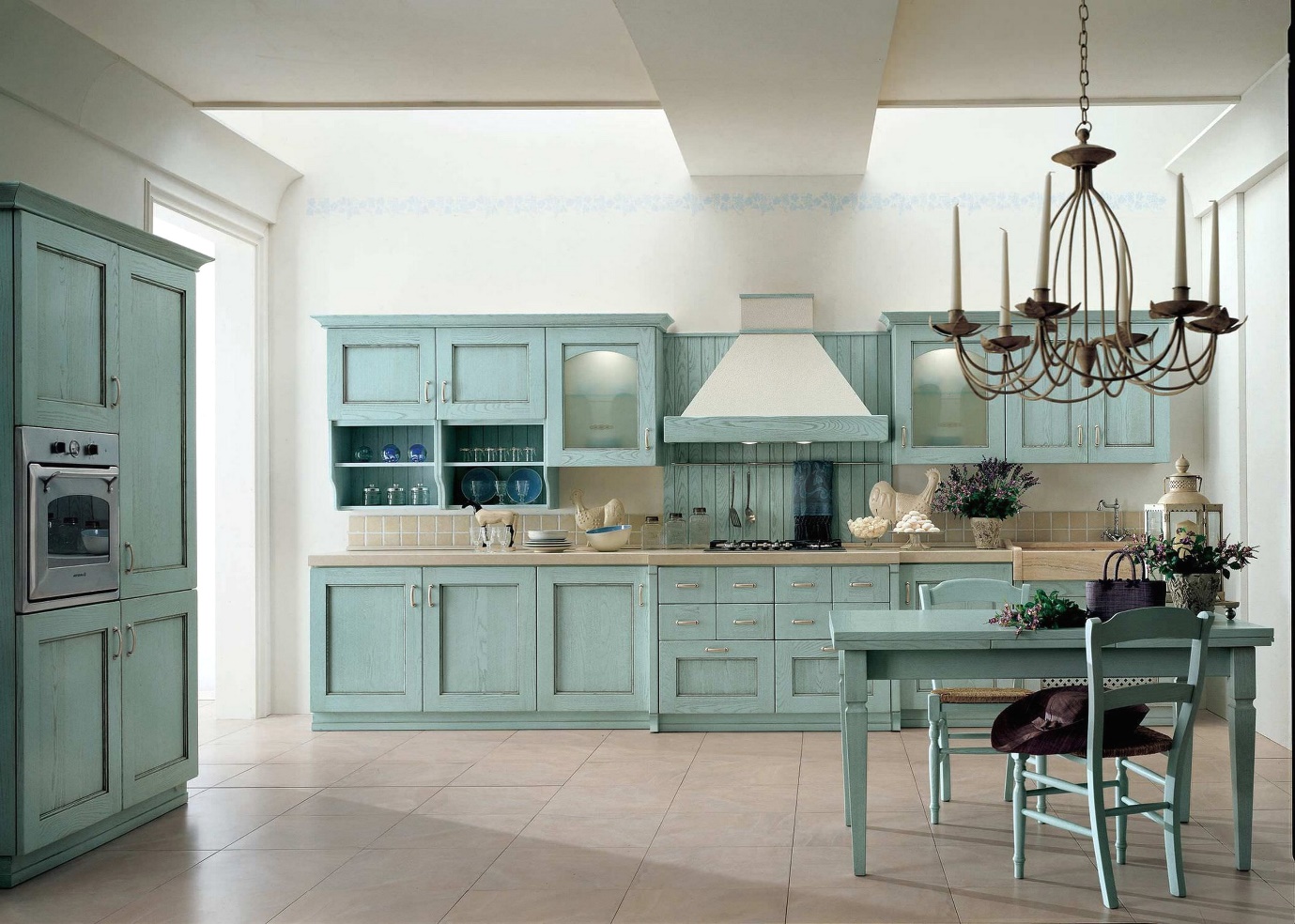 Off-white Rustic Wood Kitchen Cabinet

Off-white kitchen cabinet is commonly found in rustic styled kitchens. The color adds to the distressed look of the wood which is important. It looks great when paired with hardwood with a deeper color. You can decide to make it match the walls or not.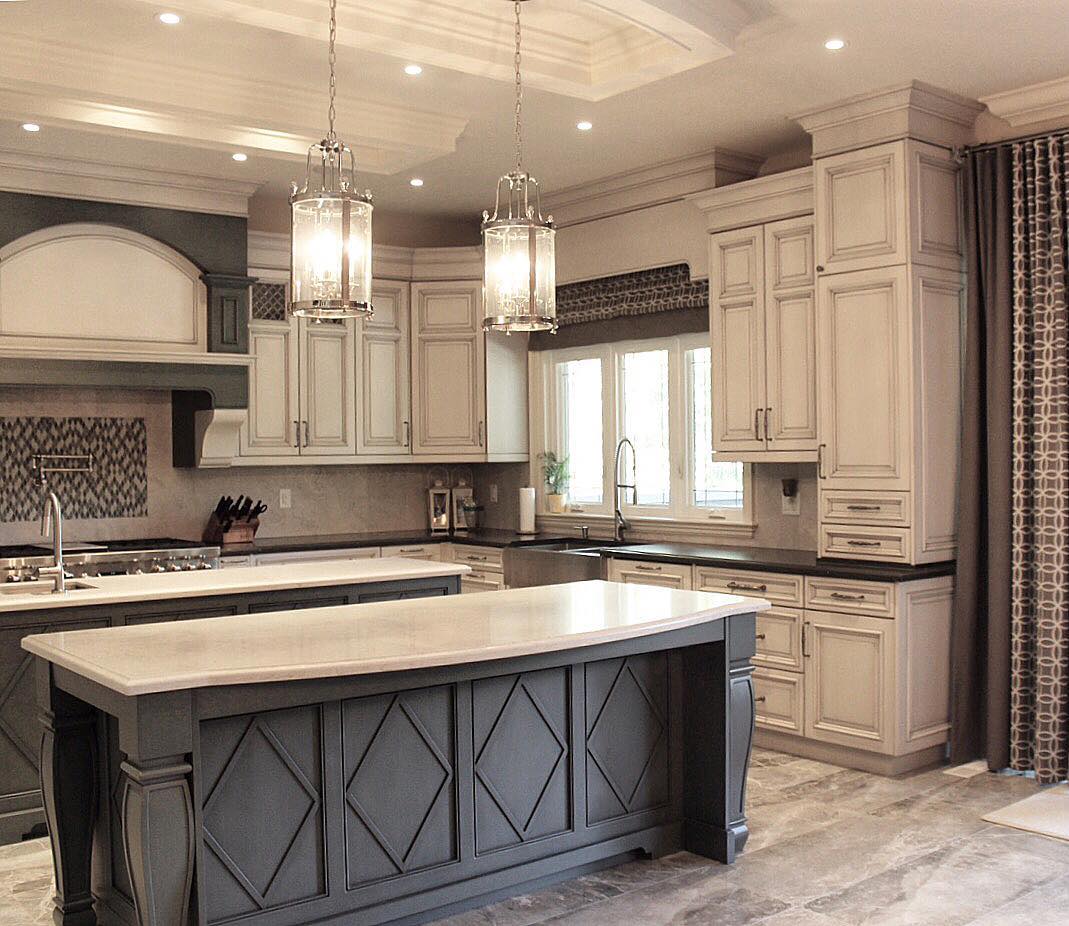 Aspen Mountain Cabinet Decor
You can't deny the rich and luxurious look of dark wood. It's a game-changer when added to any space. When used uniformly, it makes the whole arrangement look neat and well thought out. Not to forget, it blends in perfectly with any ongoing rustic style.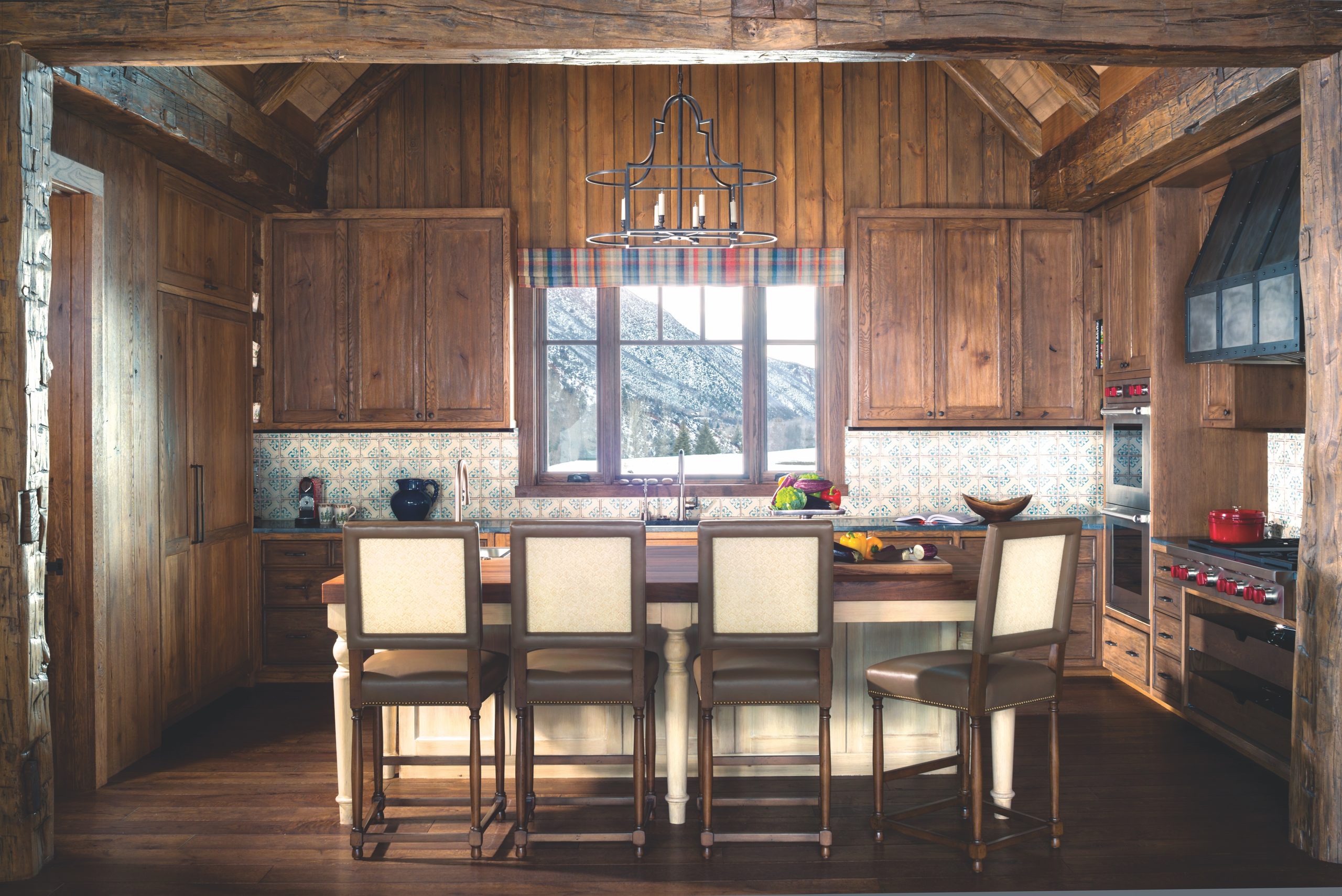 Cabinet in Full Wood Kitchen
A cabinet made of distressed wood in a kitchen made completely out of wood, even if in different shades, gives you the full rustic experience. You can feel like you're out in a cabin even if your house is in the middle of the city. Fall in love with your space every time you walk into your kitchen.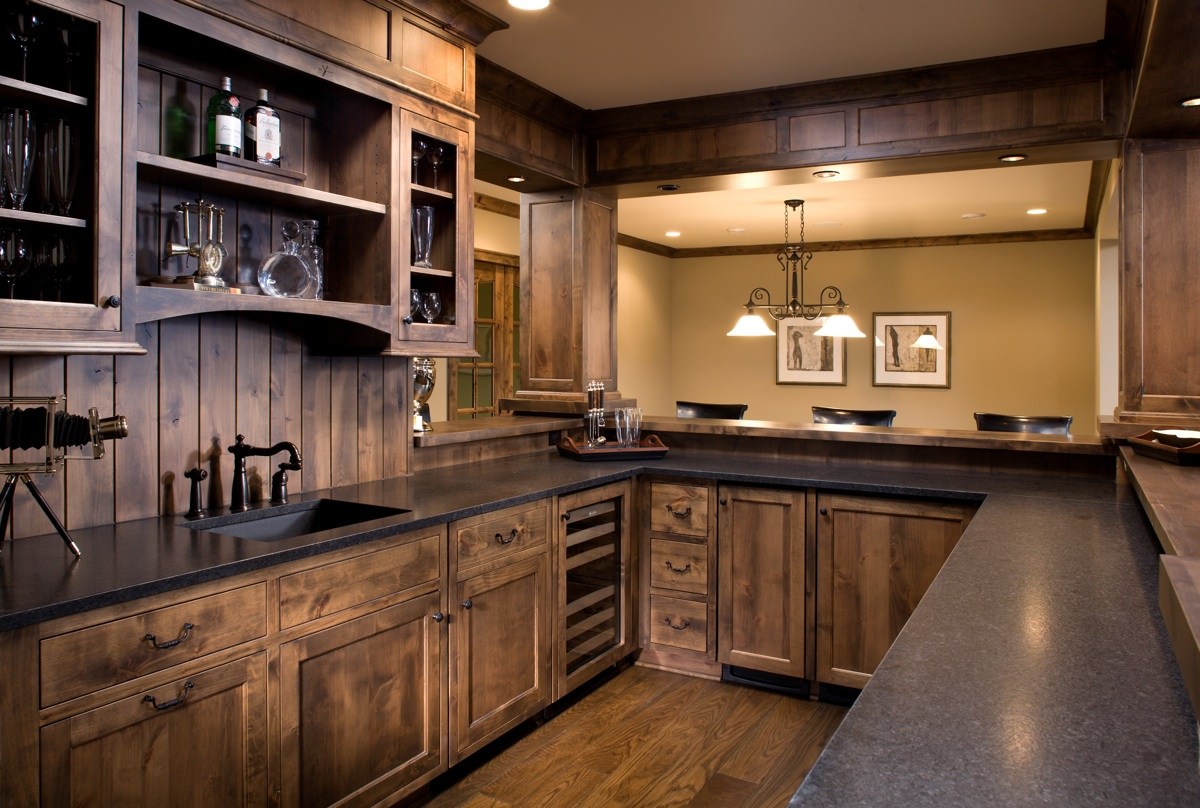 Rustic Wood and Stone Kitchen Cabinet
You can have a combination of wall cabinets and base cabinets in your kitchen. For both, they have to be made with distressed wood. For the base cabinet, having stones as your countertop in addition to wooden shelves makes it look like you're combining elements of nature. Its addition to your kitchen is a beauty worth celebrating.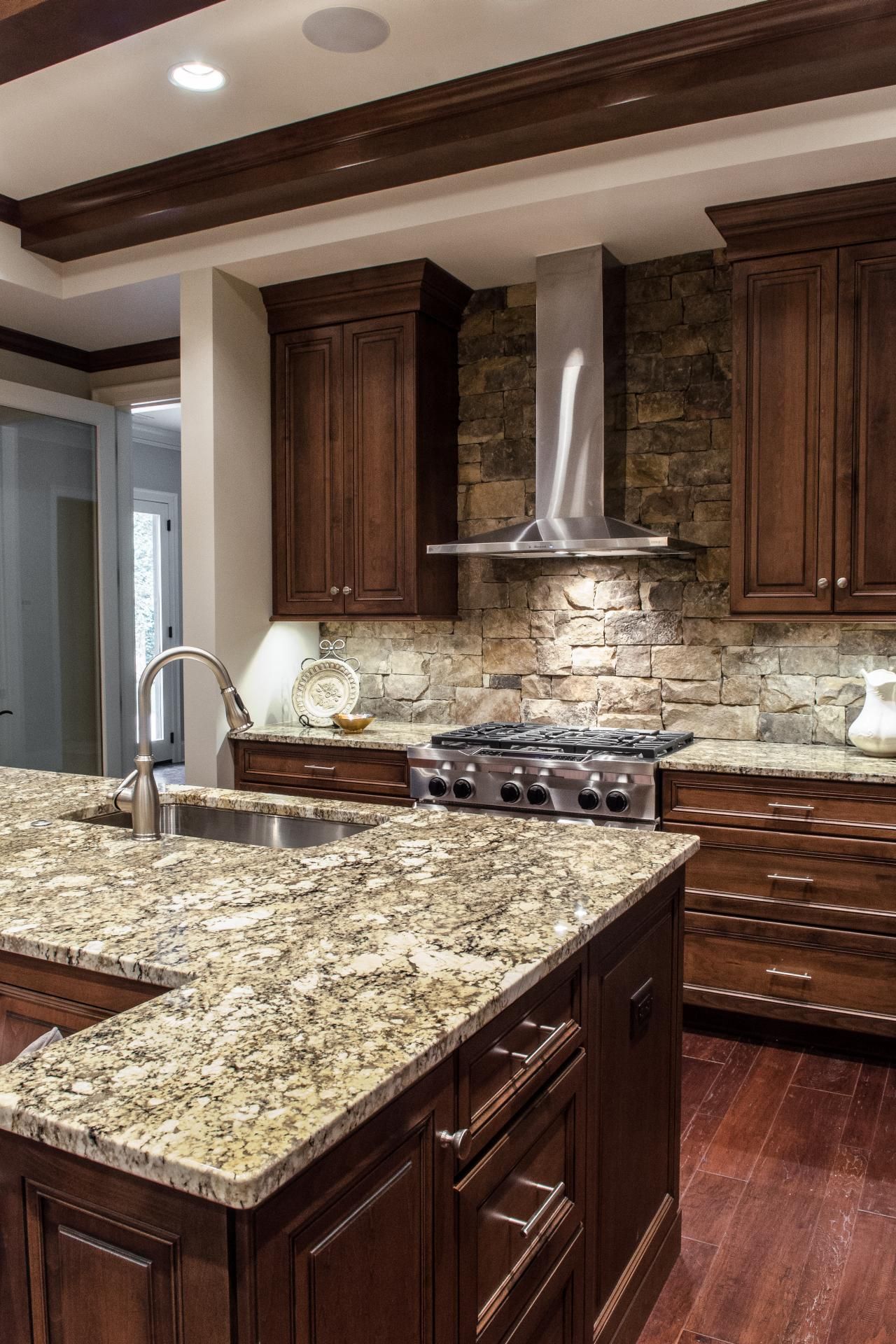 Powder Blue Kitchen Cabinets

With rustic style in mind, it's not impossible you're scared to add a pop of color. It's not something you see everyday but you actually can. It simply depends on the shade of color you're picking. Powder blue is one color that will keep your rustic style intact while making it look a bit brighter.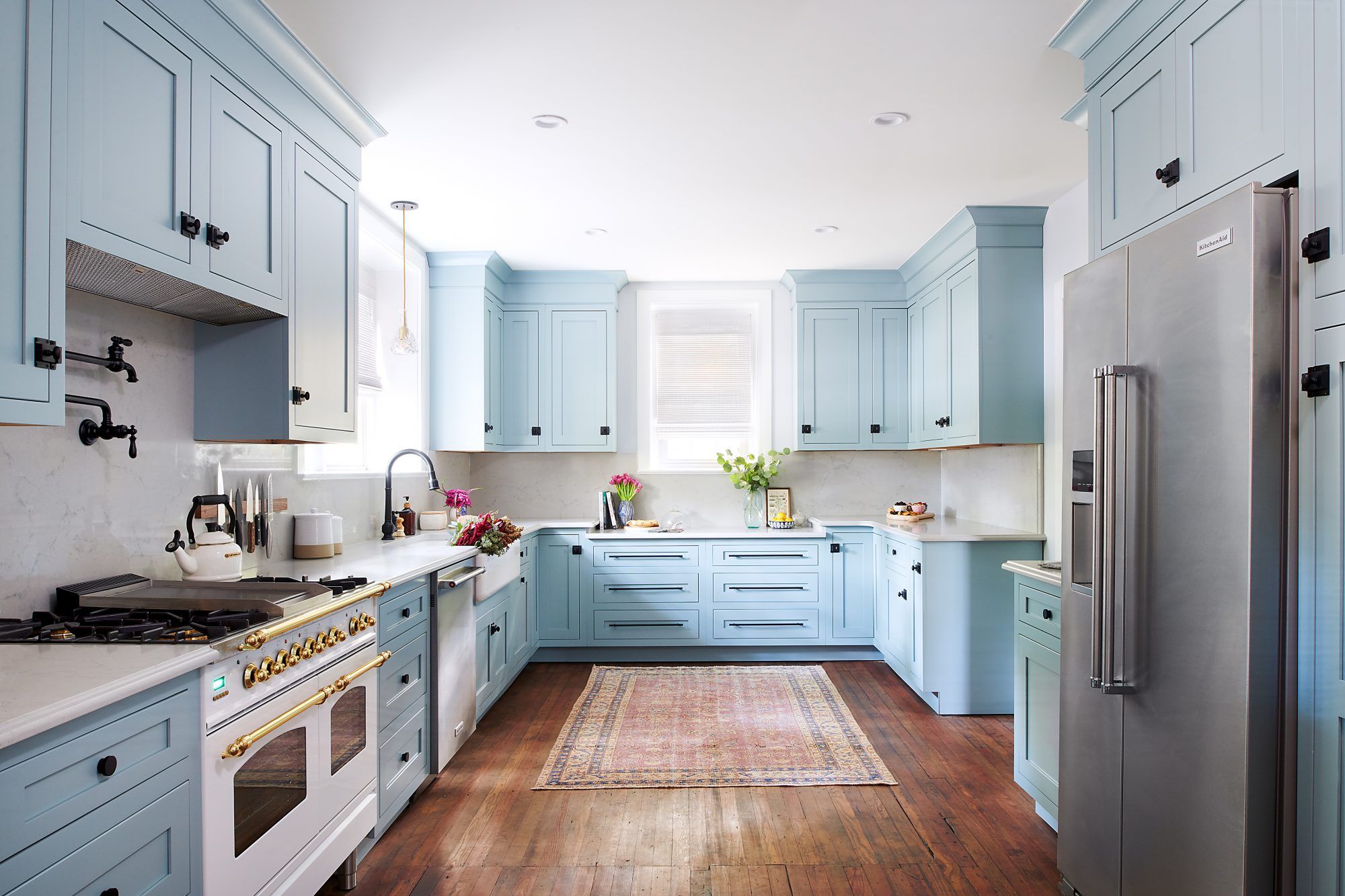 Off-white Pantry Style Cabinet
Pantry style cabinets are favorites because of the amount of space they provide. You can expect your kitchen to be clutter free since you can keep everything out of sight. This ensures that you get the chance to appreciate the beauty and effort put into decorating your room. Asides being very functional, it's a common element of most rustic kitchens. Painting it off-white adds to the feel.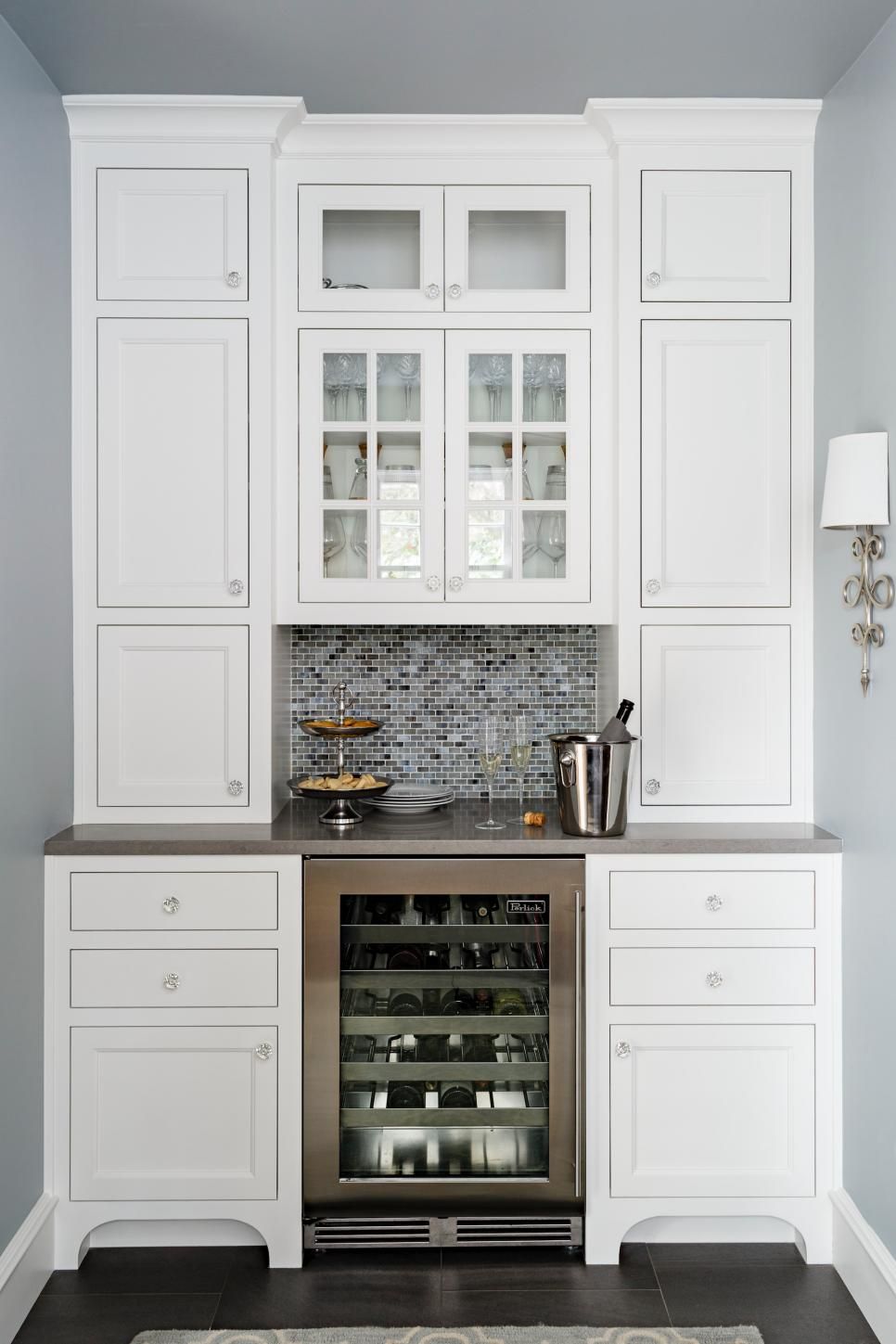 Prairie Style Cabinet
For the Prairie style, you need to stick to one wood type and stain for all your wooden kitchen fixtures. This includes your cabinets, countertop, and floor. The shades are allowed to be slightly lighter than each other but that's the most difference allowed. This creates a particular natural and rugged feel to your kitchen.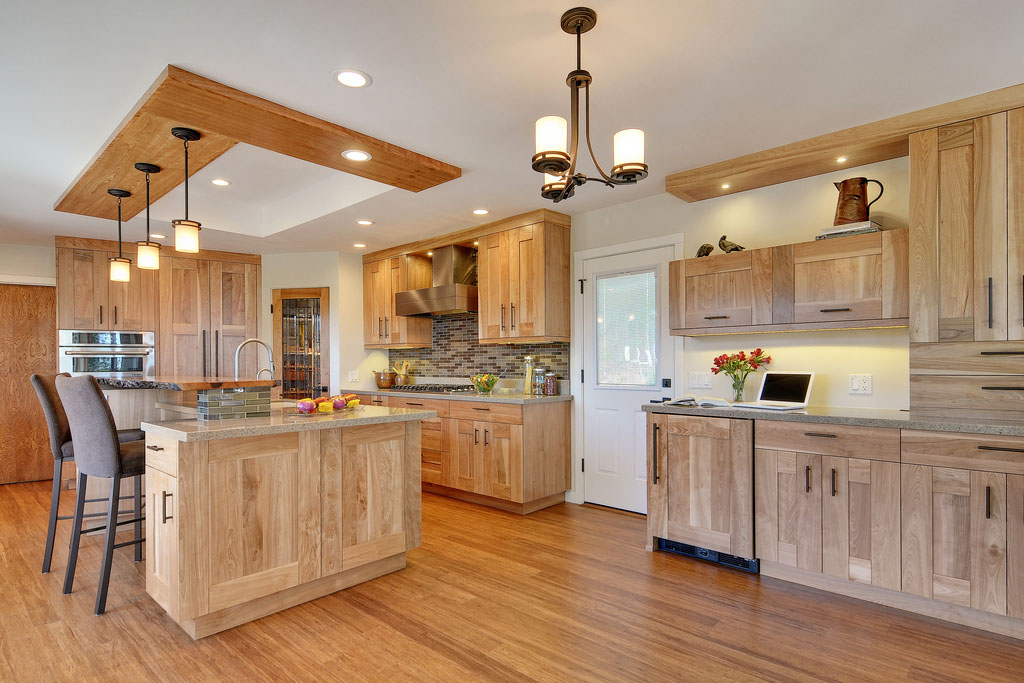 Antique Kitchen Cabinet
Nothing is as amazing as antique kitchen cabinets for a rustic feel. You can get them from old homes, antique shops, or stores that specialize in making antique-like furniture. They are usually made of distressed looking wood. Most of them are painted with neutral colors and might be painted unevenly.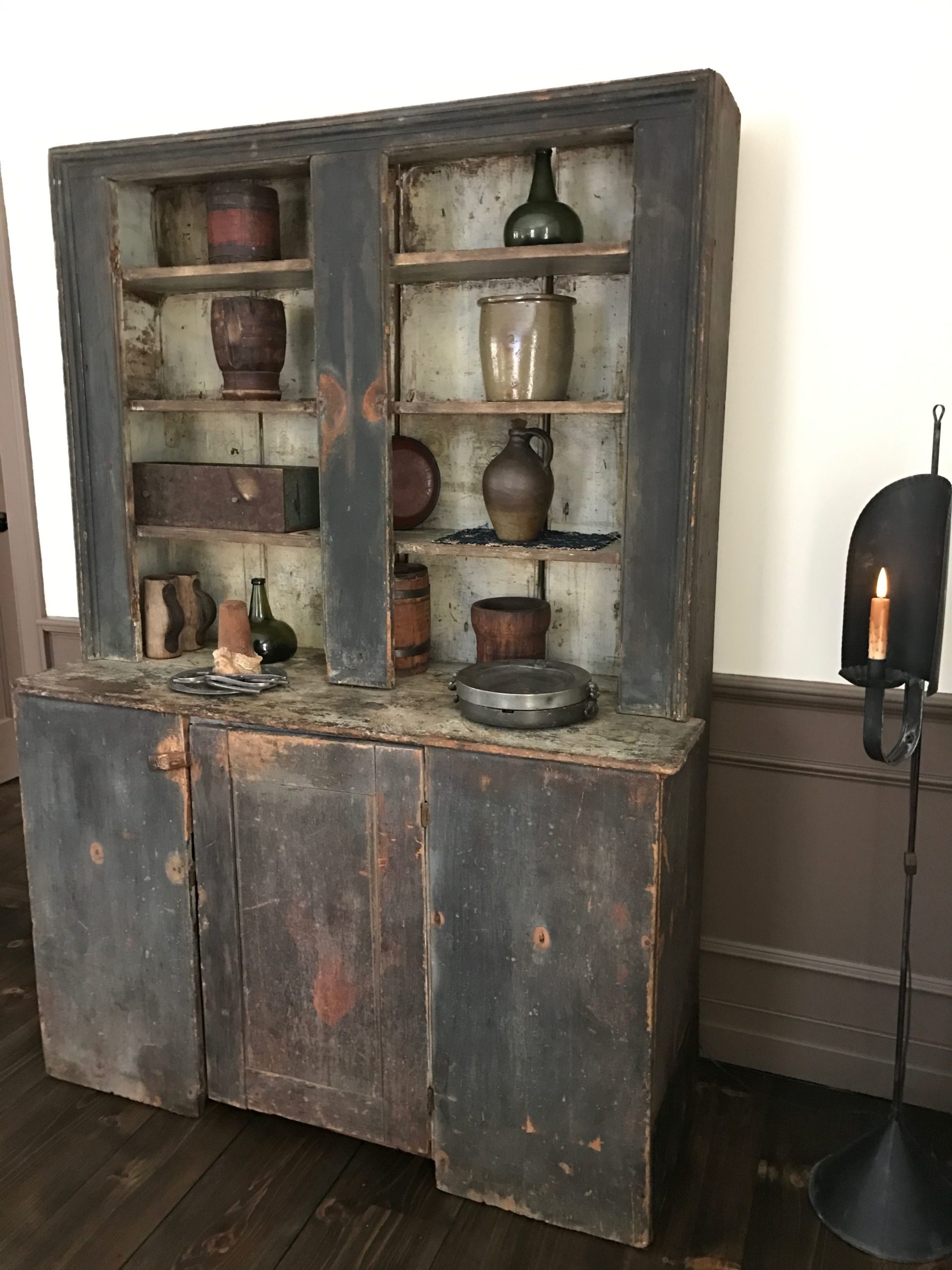 New England Style Kitchen Cabinet
To create a New England style in your kitchen, it will take a few design choices, one of which is about your cabinet. For your cabinet, you will need to choose neutral colors and they should match with the color of your wall. For this style, you're going for simplicity. The less detail the cabinets have, the better they look. They can be paired with accessories inspired by coastal areas. They usually have colors like turquoise, green, and beige.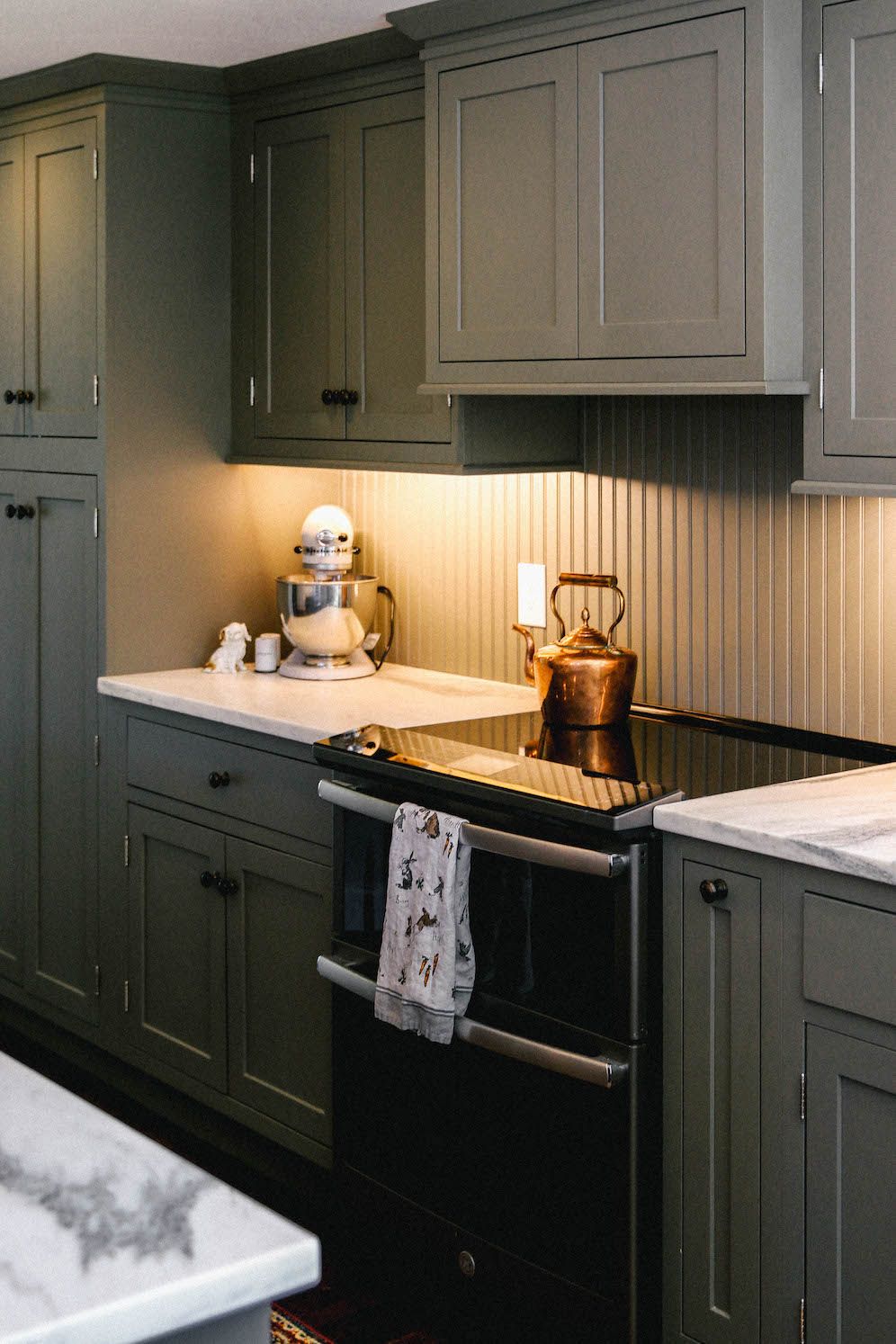 Gray Kitchen Cabinet
Before now, it would be completely out of the question to have gray cabinets in your kitchen. Not anymore! Gray cabinets are now getting popular amongst many homeowners and you might want to try it too. Since gray is a bit of the dull side, all you need to do is pair it with warm colors and that will give you the rustic feel you want.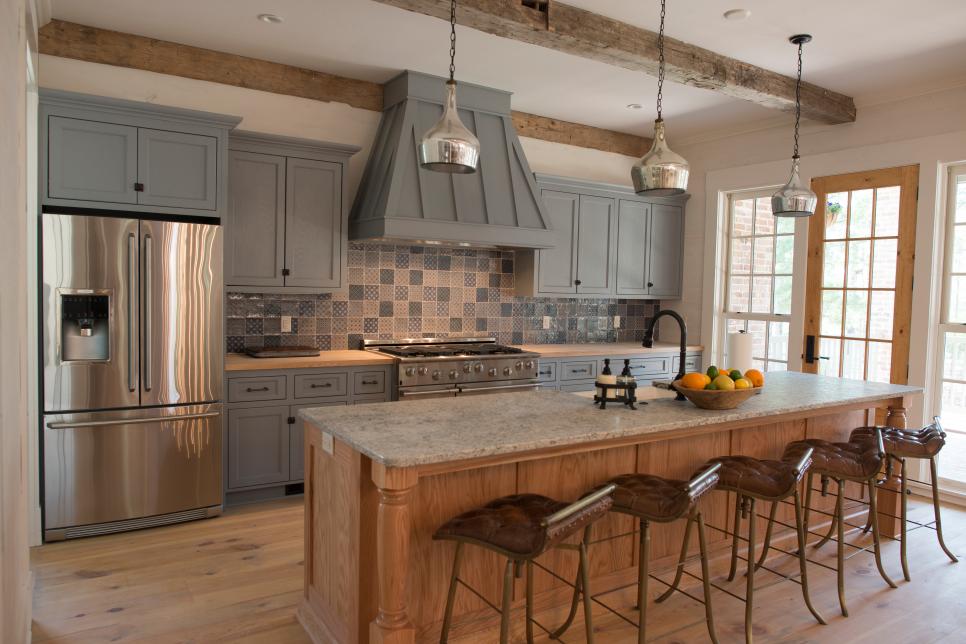 Dark Wood Cabinet
Rustic style does not mean it has to look shabby. It has to do with a feel of nature and warmth. You can have a rustic style with luxurious feel. This is what dark wood cabinet paired with dark flooring gives your kitchen.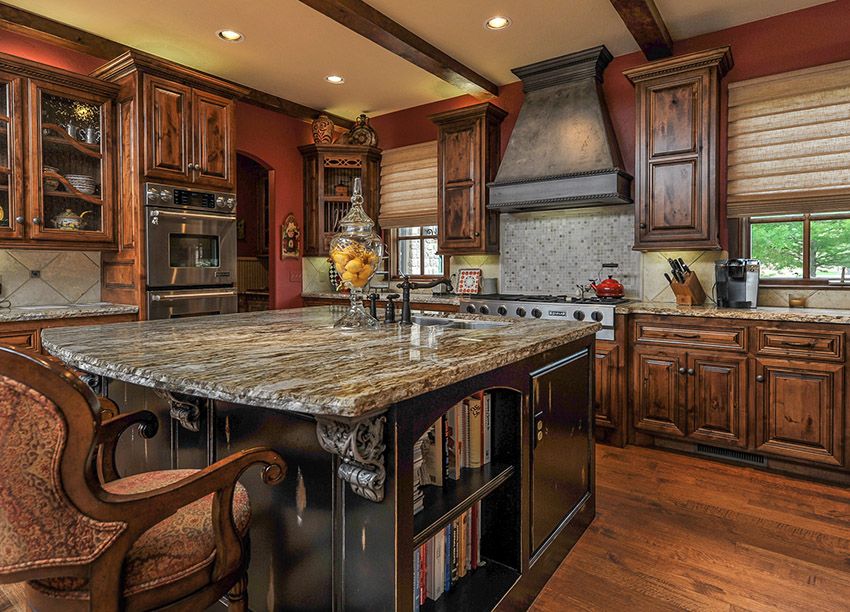 Black Granite and Wooden Cabinets
Distressed wood shelves and black granite as the countertop is a fantastic combination. The distressed wood is what you need to pull off a rustic look while the black granite is the perfect finish.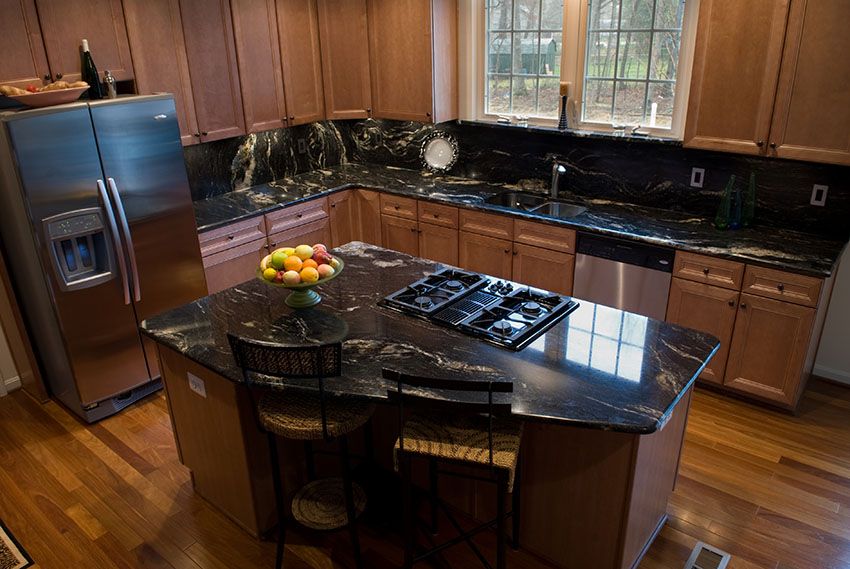 Fixing any kind of cabinet in your rustic-style kitchen will make it stick out like a sore thumb. You need to be sure your cabinet choice will blend in well with your decor style and all the ideas here are sure to fit in nicely. You don't have to replicate exact ideas but they should inspire you to make your choices. Furniture can be expensive sometimes but it's always worth it in the end.