A place where you can enjoy a lovely evening out even as you take in the social scenery of Saint Petersburg and everything happening in its immediate neighborhood, the Cake and Breakfast Café is one-of-a-kind indeed. Designed by Hotels Only, the café is set in an old 19th-century building and combines the charm of its historic past with modern trends and sophisticated design of tomorrow. Renovated to blend the rough and rugged charm of concrete with gentle pastel pinks and smart dark blues, the café feels energetic, urbane and you are greeted with something unique at every turn.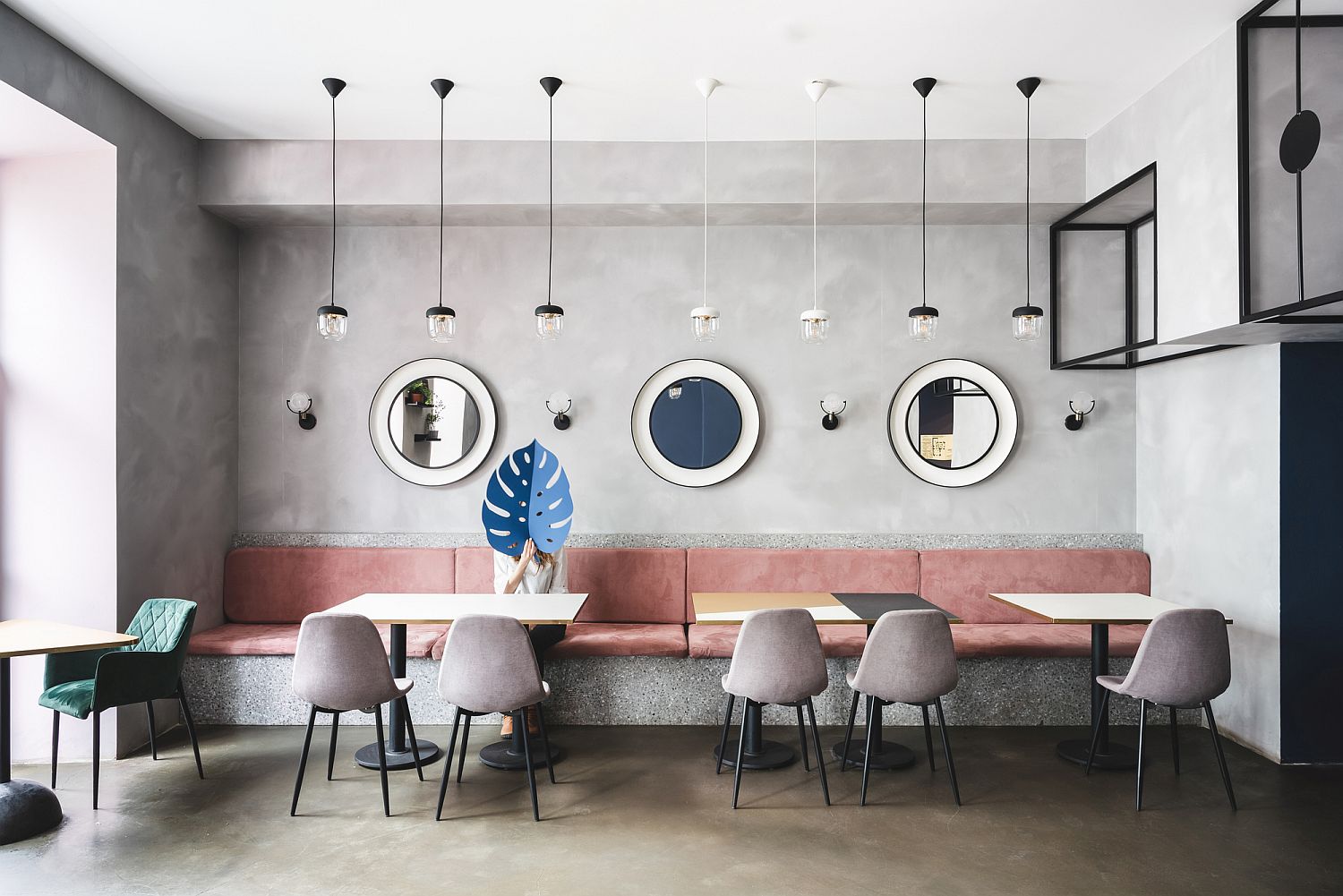 Lighting inside the café with unique pendants and track lighting complements the flood of natural light that comes in through the many openings. It is the lower level that contains a takeaway zone along with small dining area and the upper level that holds multiple dining zones along with the mini bar. Each space feel like an extension of the next and you can see different geo patric patterns and styles shape a relaxing setting. If you love concrete, pinks and blues along with a bit of eclectic brilliance, then you will adore this café. [Photography: Dmitrii Tsyrenshchikov]
RELATED: Stylish Café and Sensible Home Rolled into One Unravels Cantilevered Beauty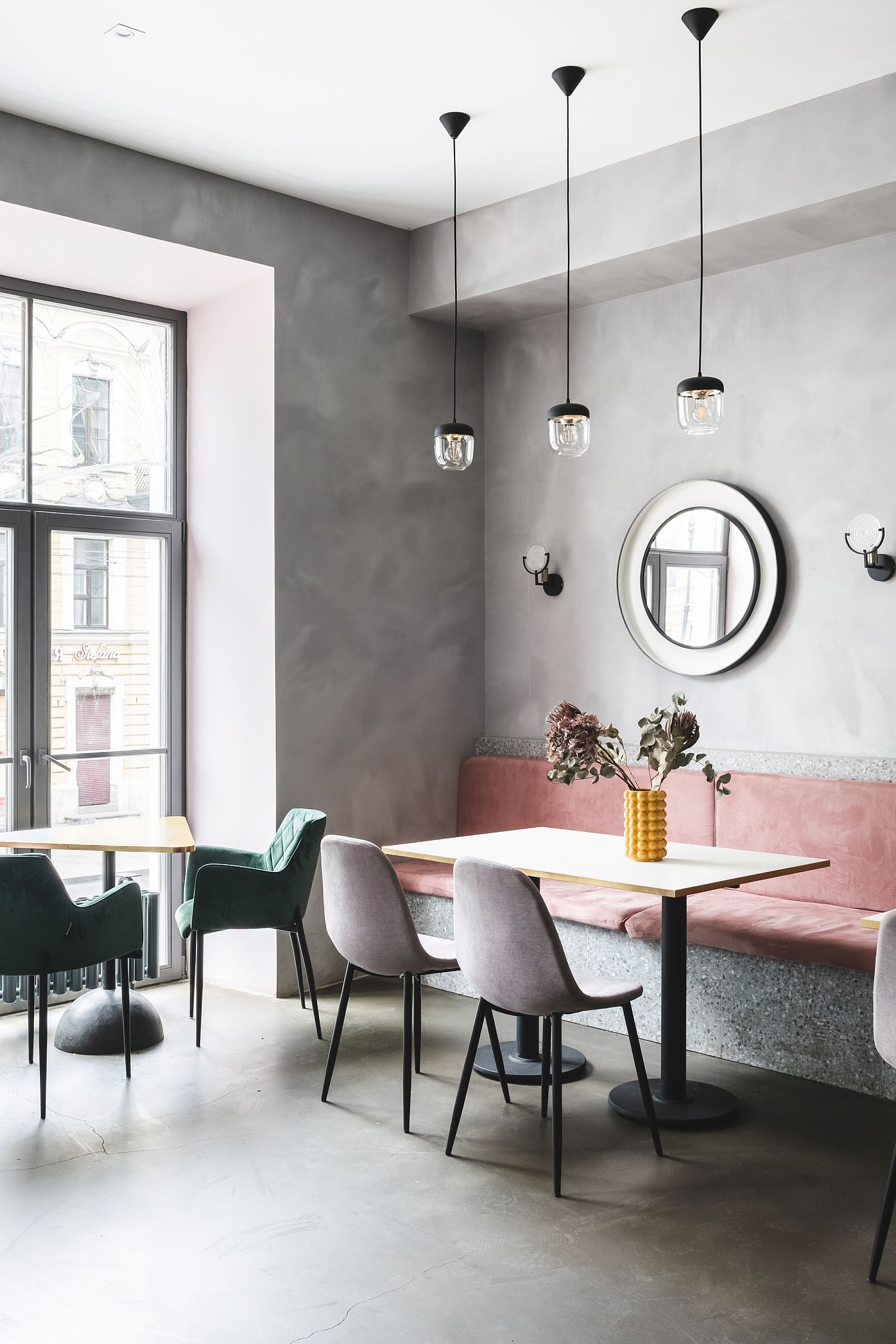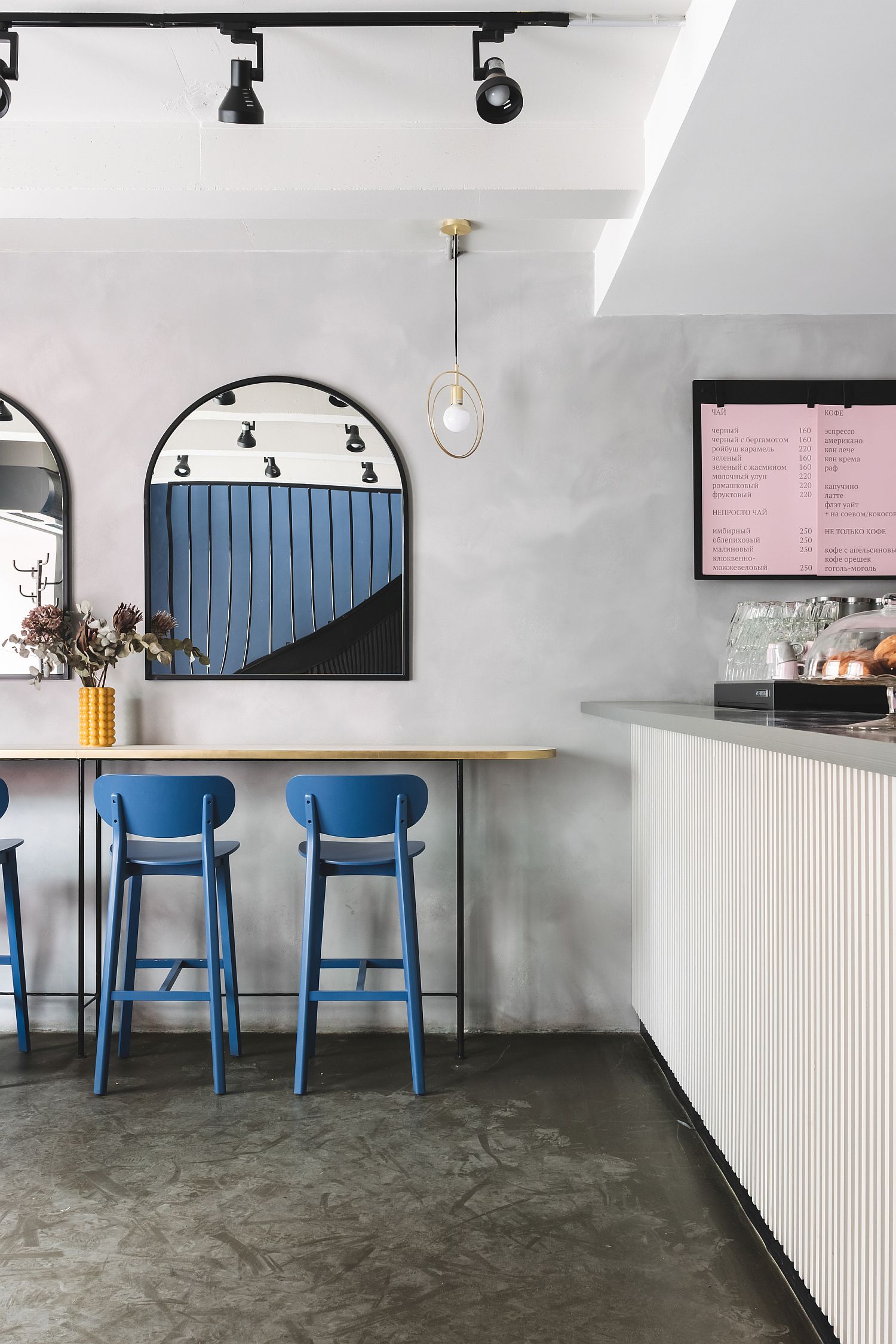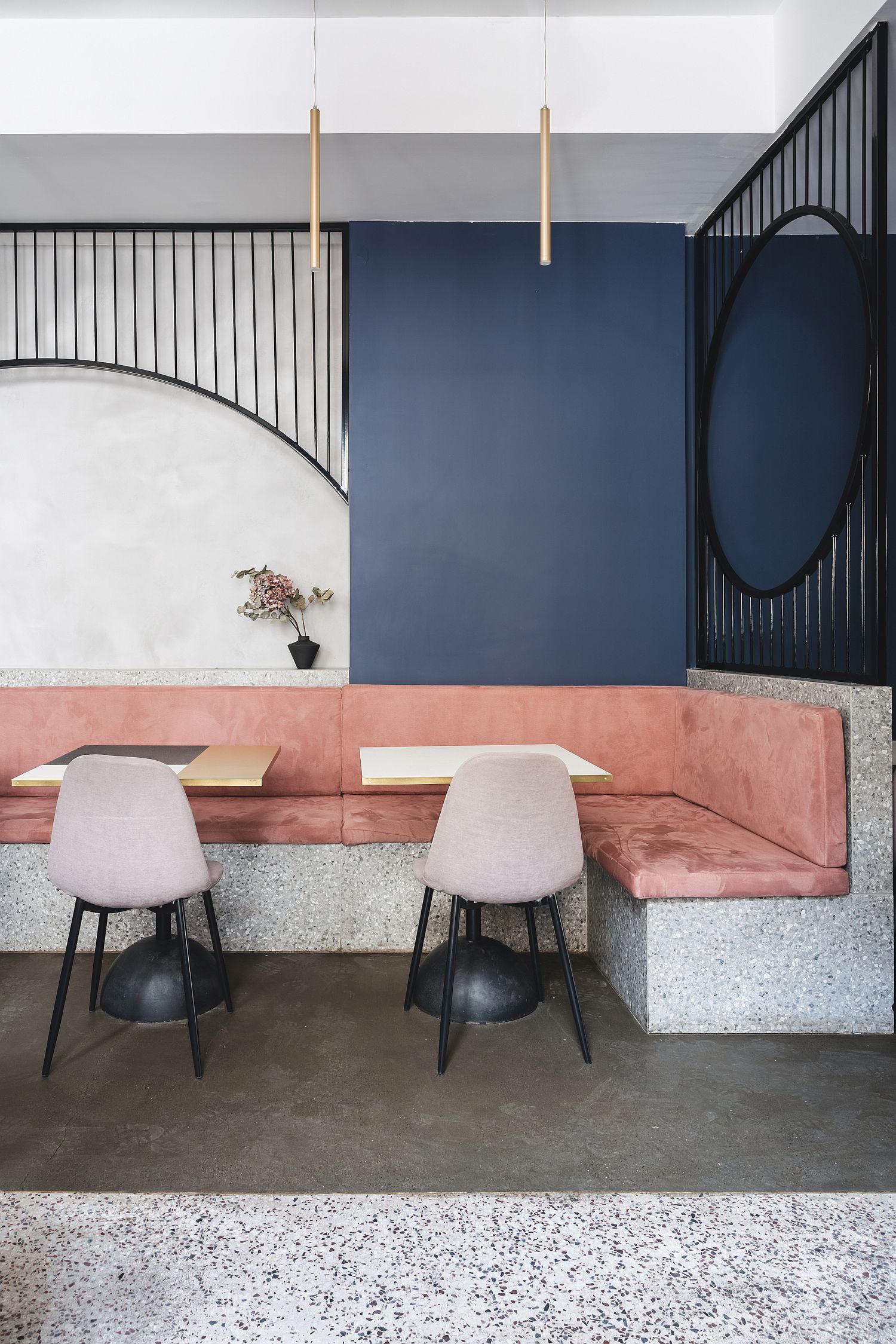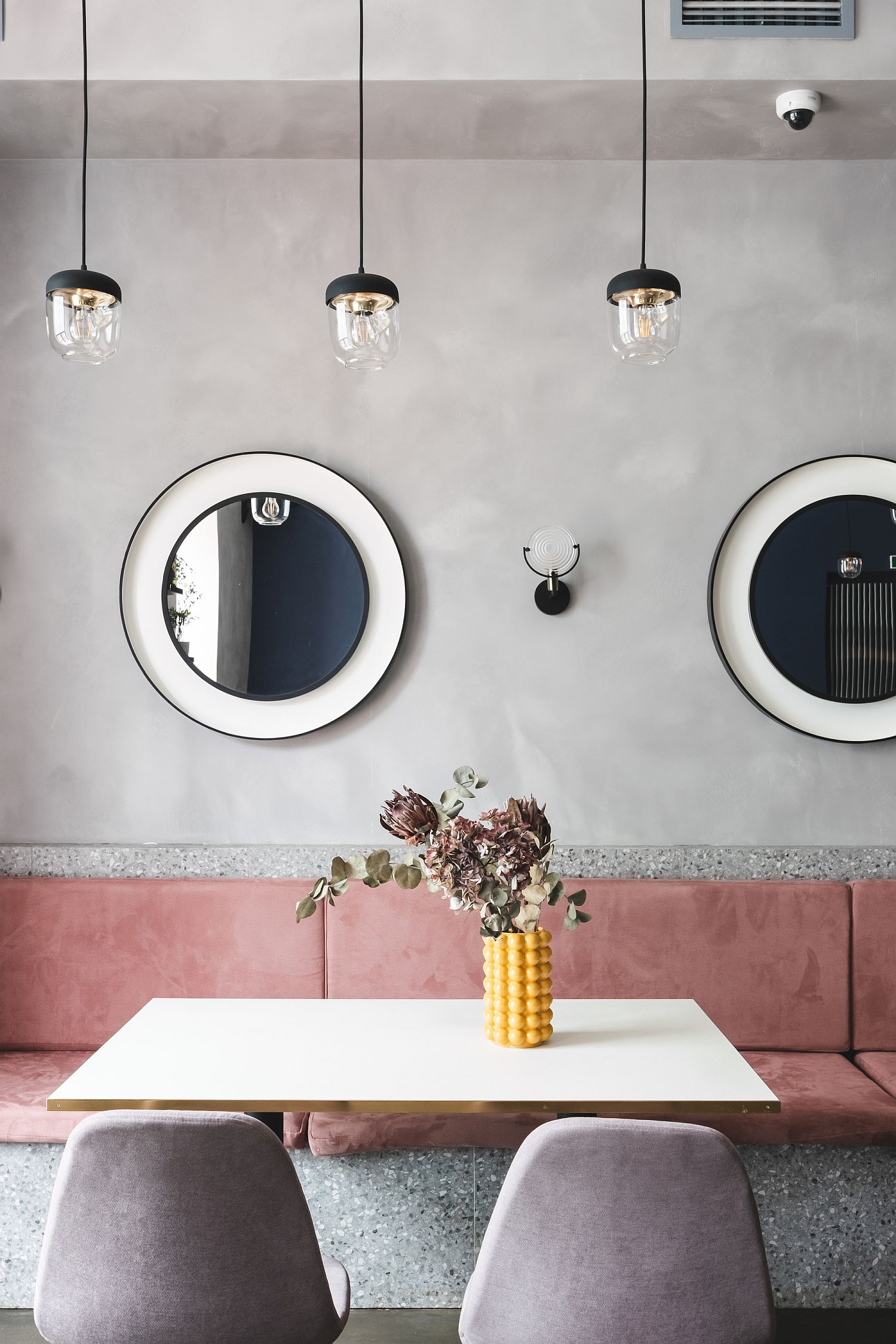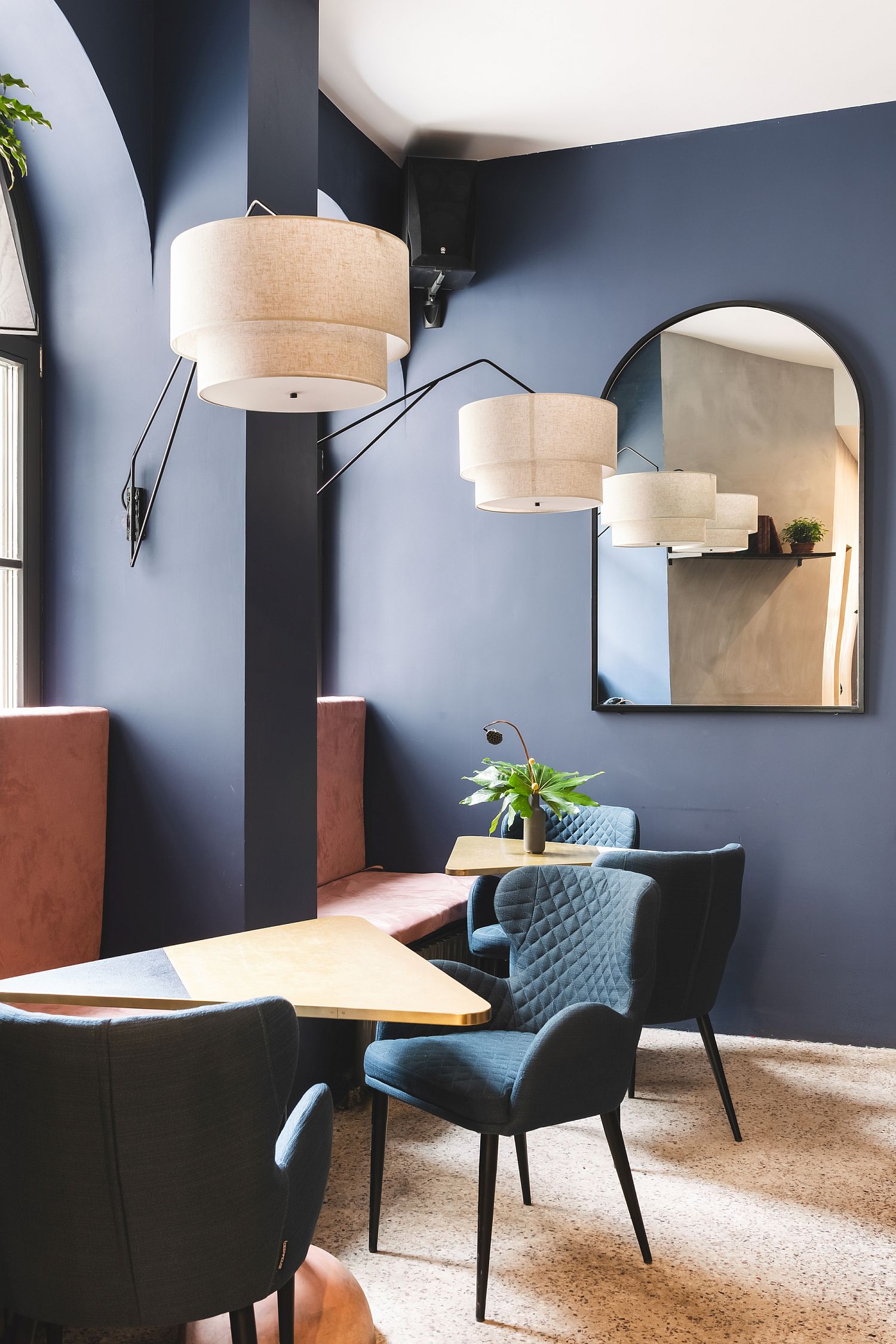 We used concise surfaces: concrete, terrazzo, plaster, slatted texture. Details and furniture were made in local workshops: concrete hemispheres, triangular countertops using brass, mirrors with a white backing in the form of a bowl.
RELATED: Bare Essentials: Blue Bottle South Park Paints a Picture of Refined Tranquility!