Spring is the right time to dress your home in fresh colors. We're all tired of the white tones and pinecones, so it is time for that winter decor to go to deep storage. But this doesn't mean that you have to splurge on decor to bring those fresh vibes. This post features inexpensive updates that can make your home feel ready for spring. Let's go through them together and pick the right fit for your style and budget!
Transitioning from winter to spring
With the first signs of spring, it's time to pack up any winter decor. The young blooms and sun rays motivate us to add bright colors and freshness to our spaces. Switch out the heavy textiles with lighter versions that reflect the season. Yes, it is time to remove those thick woven blankets and fluffy pillows. Replace them with floral patterns or fresh colors for a lively spring feel.
Also, don't forget to switch that winter-inspired art with botanical prints. Spring is when nature regenerates, and your interior should reflect that. Empty that bowl full of pinecones and add vivid blooms for an easy transition to spring decor.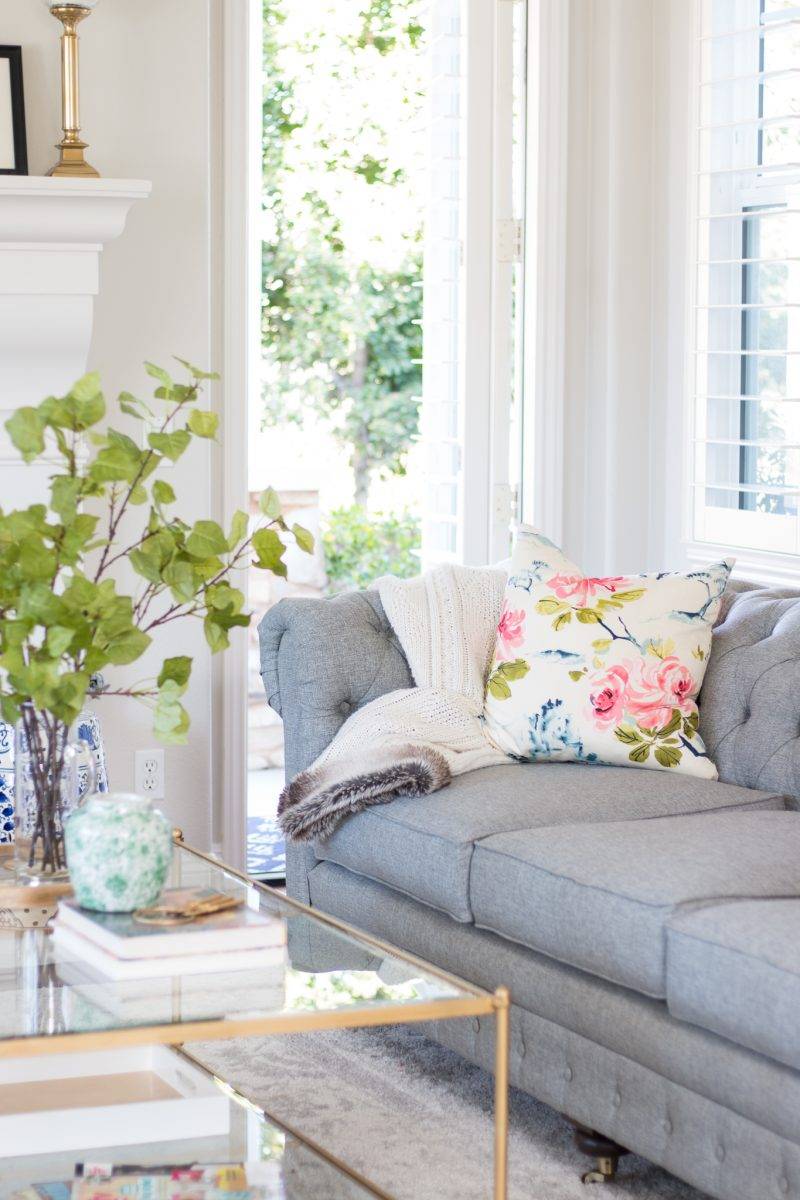 Faux flower arrangements
Decorating your home with flowers is an excellent way to reflect the blooming outdoors. Just because the fresh ones are pricey, it doesn't have to mean that you should skip the look. Instead, invest in realistic faux flowers and put effort into curating lovely floral arrangements.
How to make cheap faux flowers look expensive? The way you arrange them makes a huge difference. Make sure you have high and low stems for visual interest. Feel free to mix more than one type of flower to make the arrangement look more realistic. Also, don't forget to cut off the leaves because that can give off a cheap look.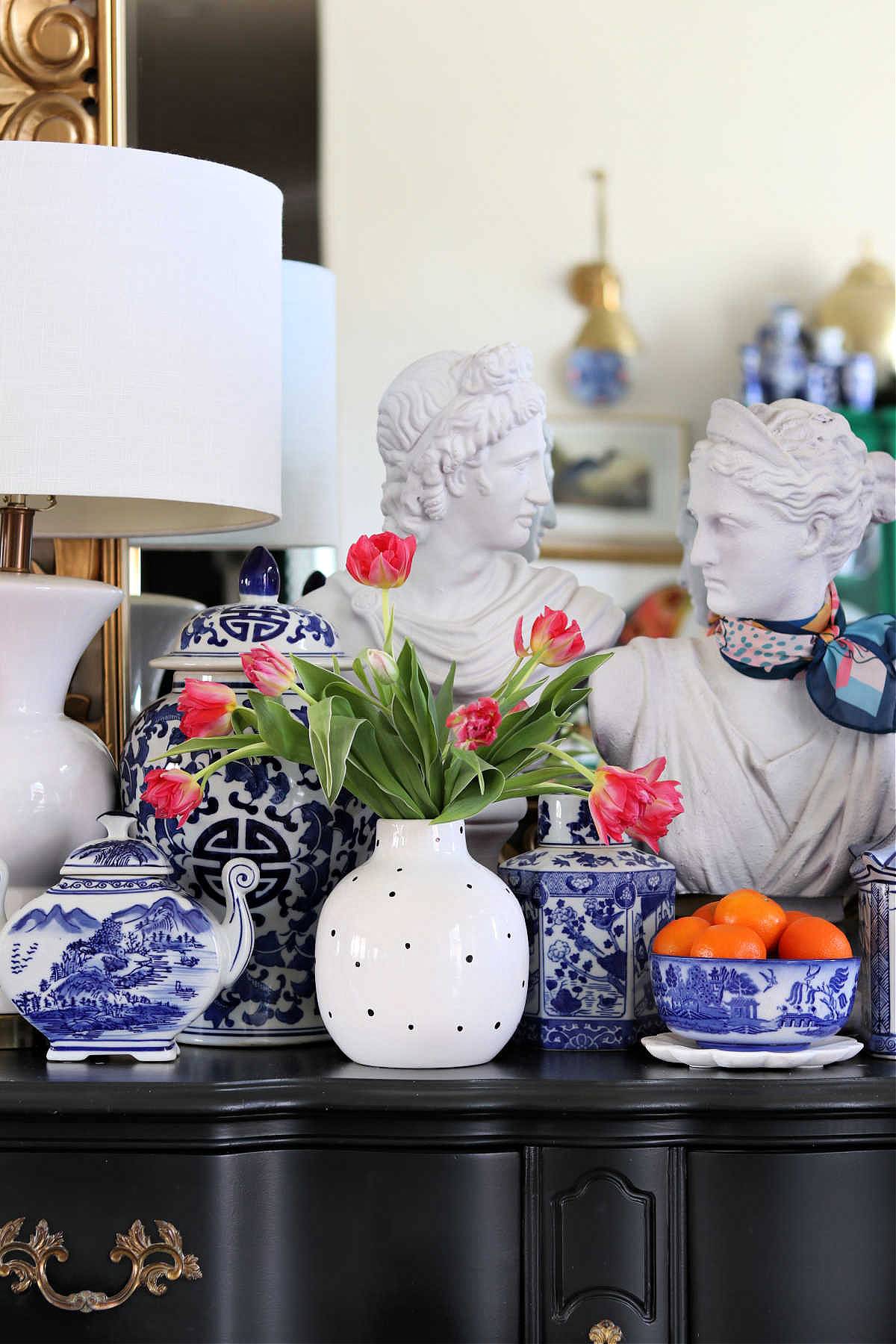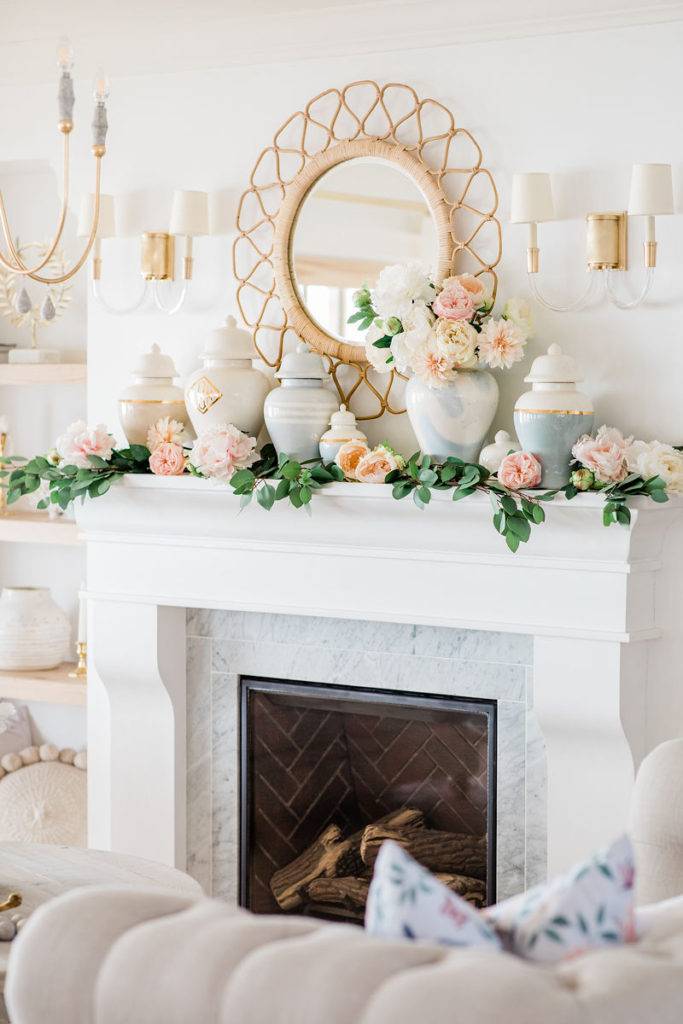 Repurpose
You don't need to splurge on new decor to bring a fresh feel to your home. Use your creativity to turn ordinary items into colorful decor. A window frame painted in a deep blue tone looks wonderful in the mantel vignette. The glass bottles were repurposed into vases, and their varying shapes added visual interest to this arrangement.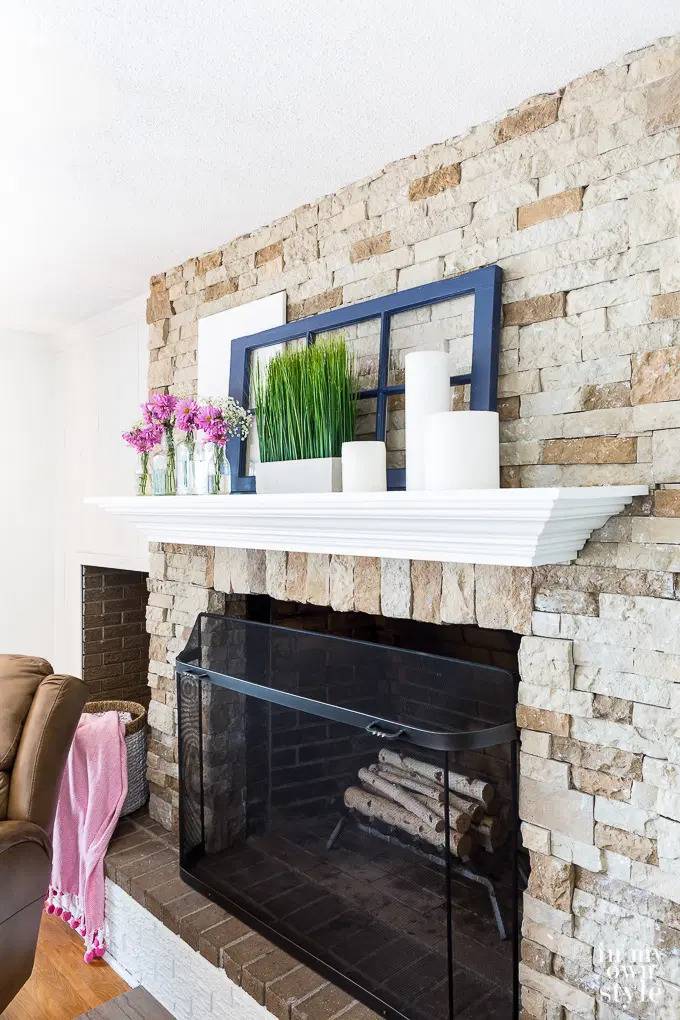 Reuse a green wreath
Don't pack the plain green wreath away with the other winter decorations. This versatile piece has no specific theme, so feel free to implement it in your spring decor. A luscious wreath is ideal for adding freshness to your mantel, serving as an anchor for your vignette. But also, you can customize it with flowers and let it wish everyone a warm welcome at the front door.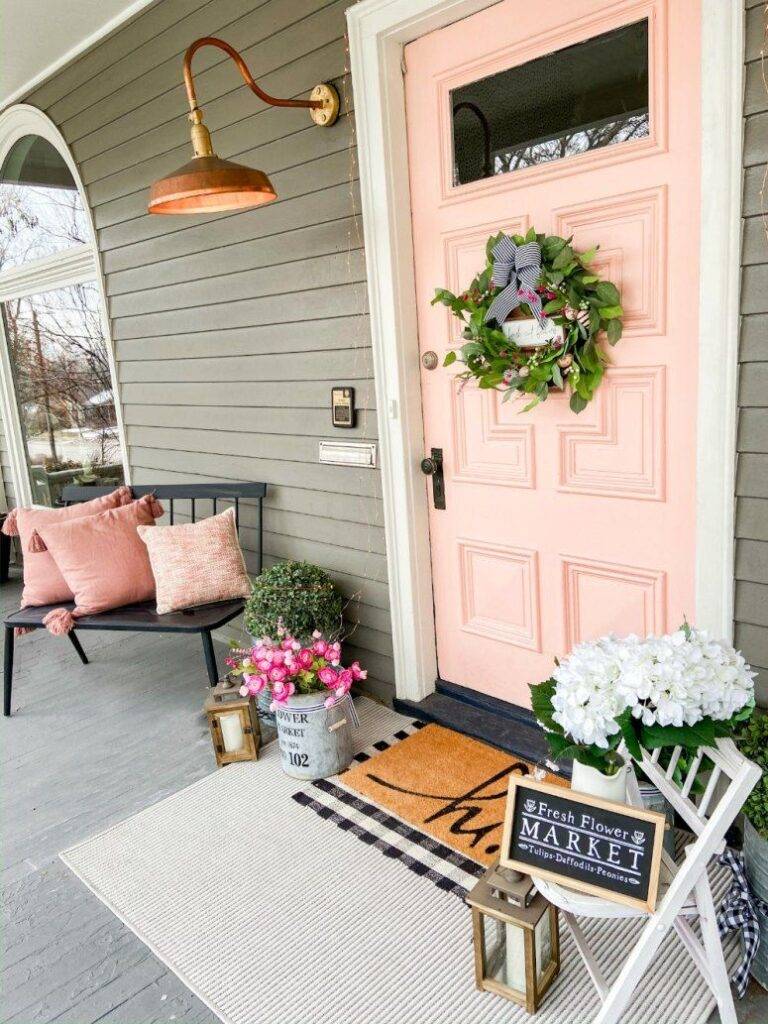 Thrift finds
Not sure how to implement the gorgeous thrift furniture in your modern home? Paint some antique furniture in bright colors to make a statement and convey a spring vibe. A fresh coat of paint also conceals the damaged furniture and makes it work in a more modern home style.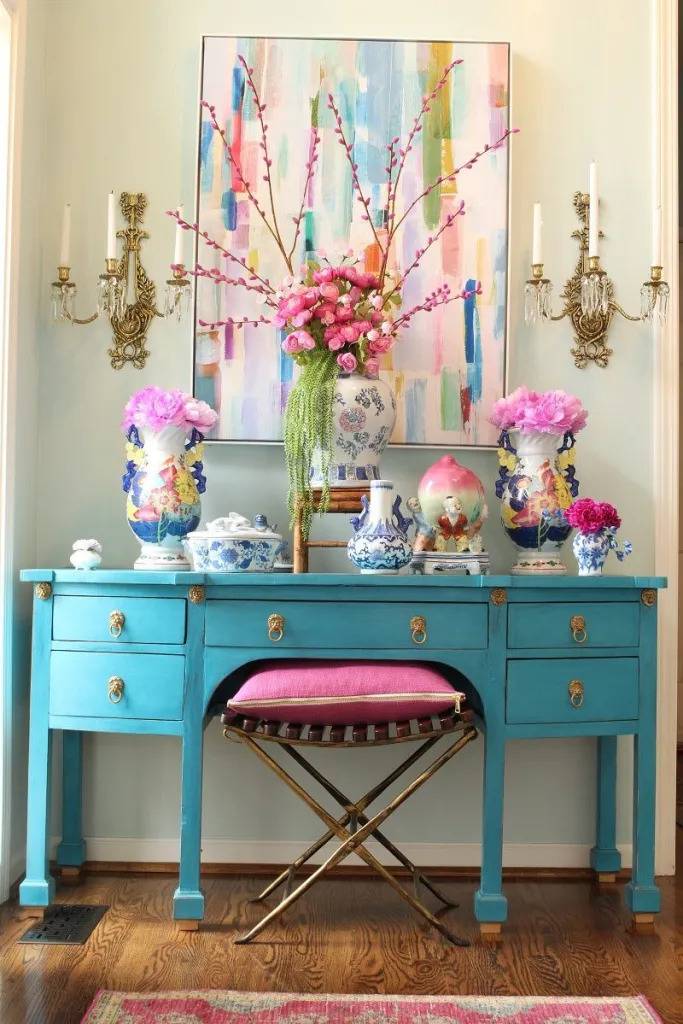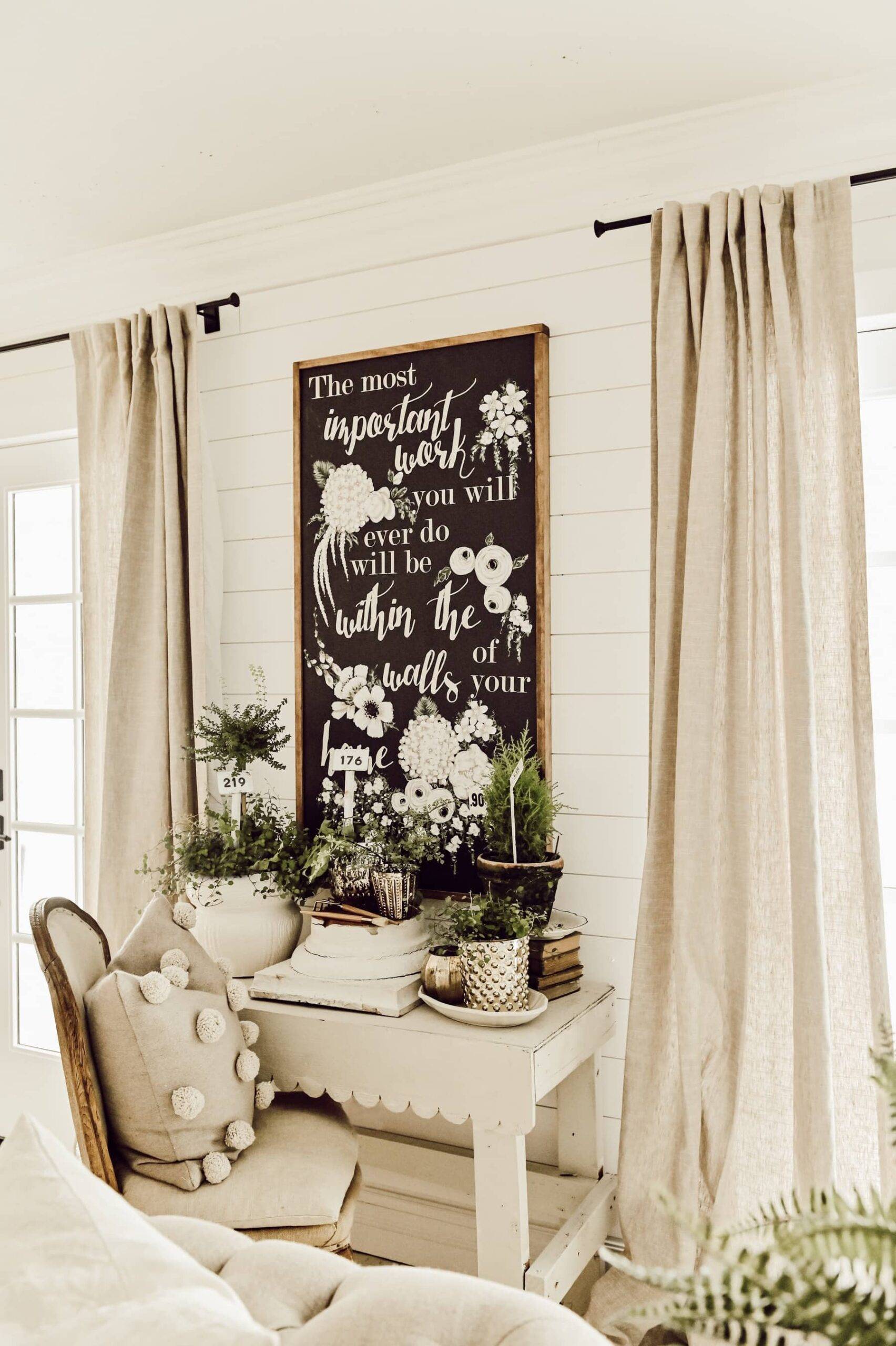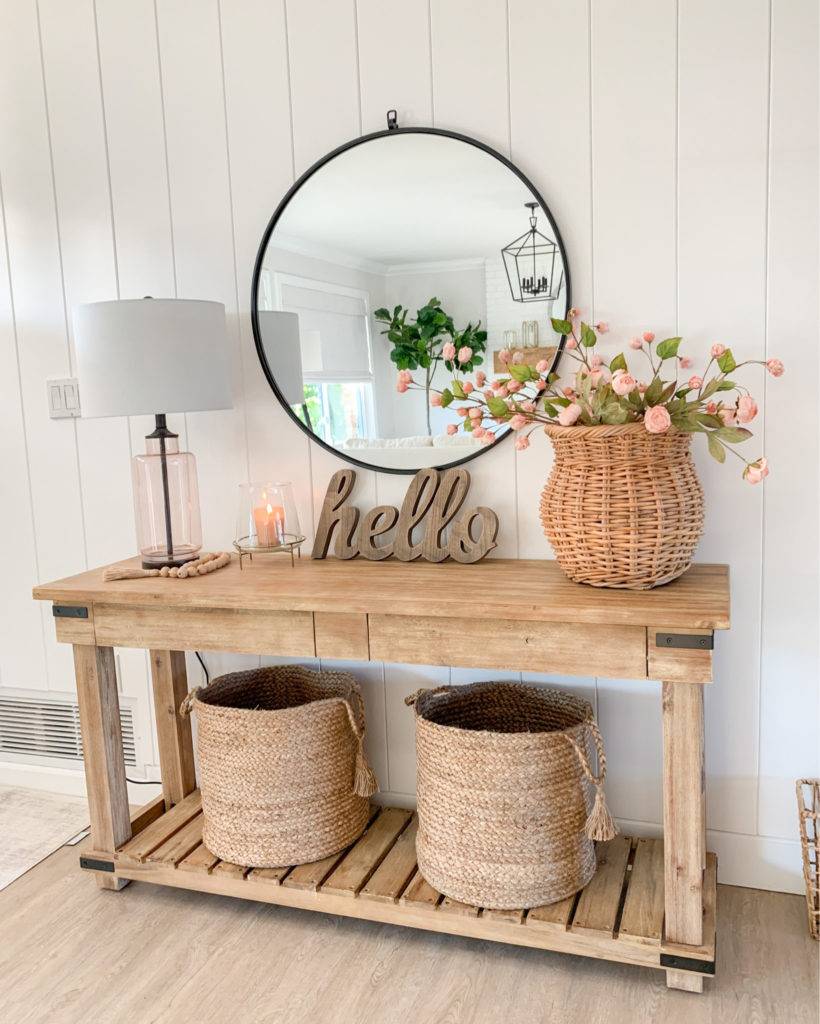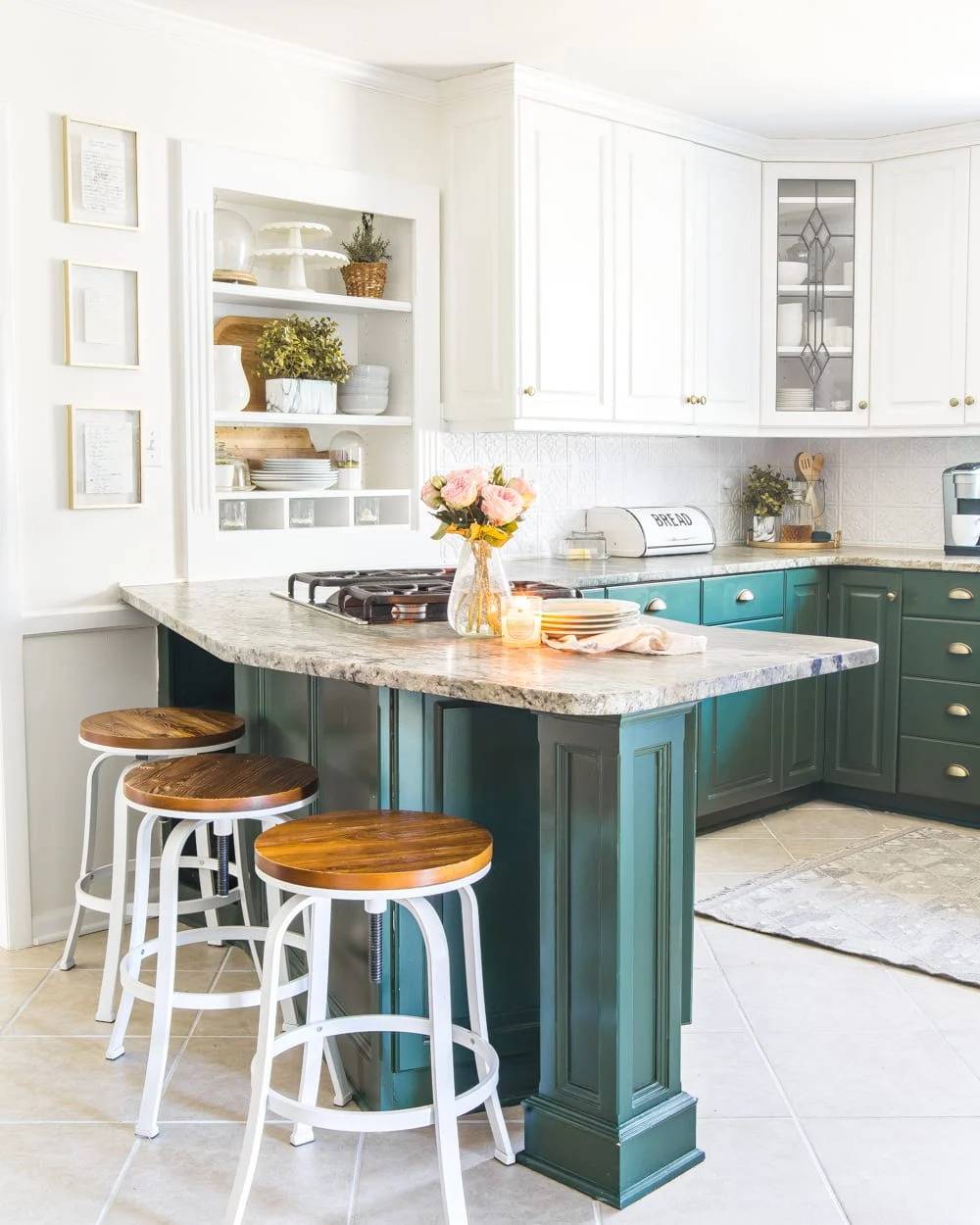 Curated vignettes
You don't need to go to the store or order decor online to complete your spring vignettes. Use your creativity and curate a decorative arrangement that includes the items you already have.
To save money, look around your kitchen or basement and try implementing the things you already have in your decor. This cute sheep, marble coaster, and delicate tulips are a combination that fits the spring mood.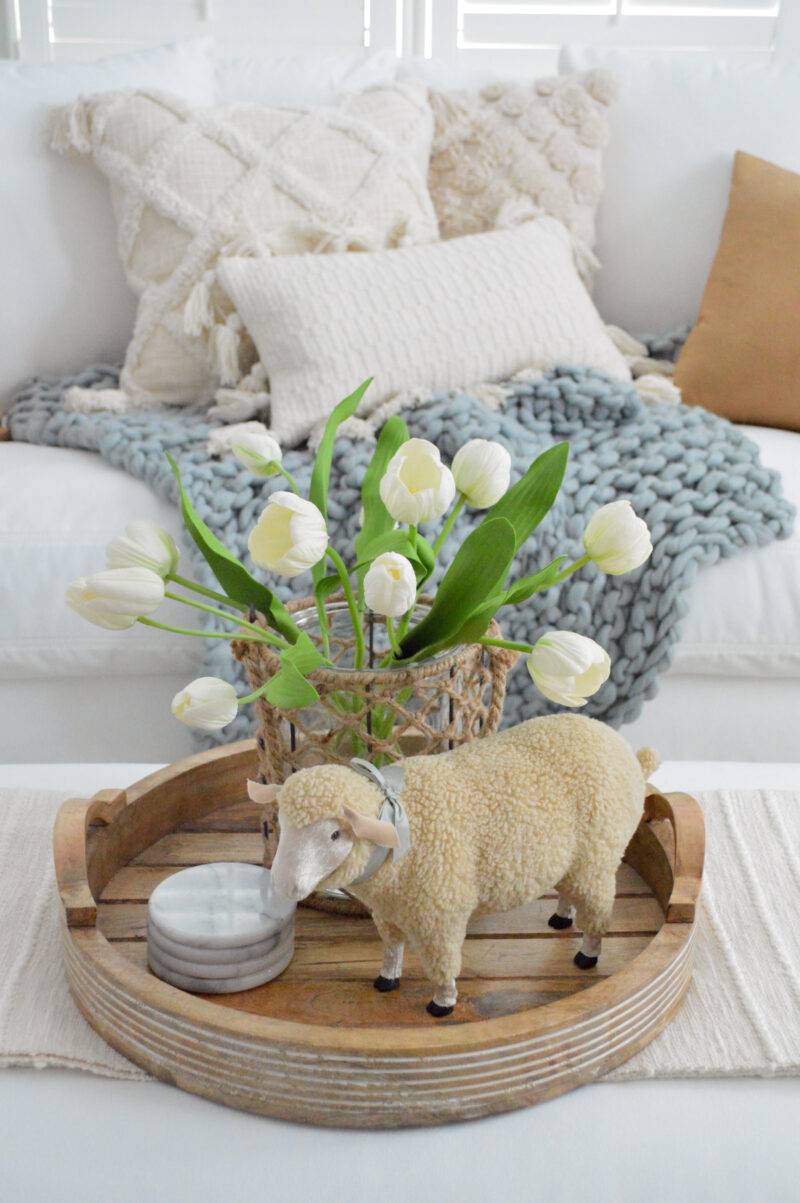 DIY beaded wreath
The beaded wreath is a gorgeous DIY if you like modern and refined decor. The cute decorative item is ideal for sprucing up your front porch or complementing that open shelving. It's a simple and inexpensive project that doesn't require advanced crafty skills.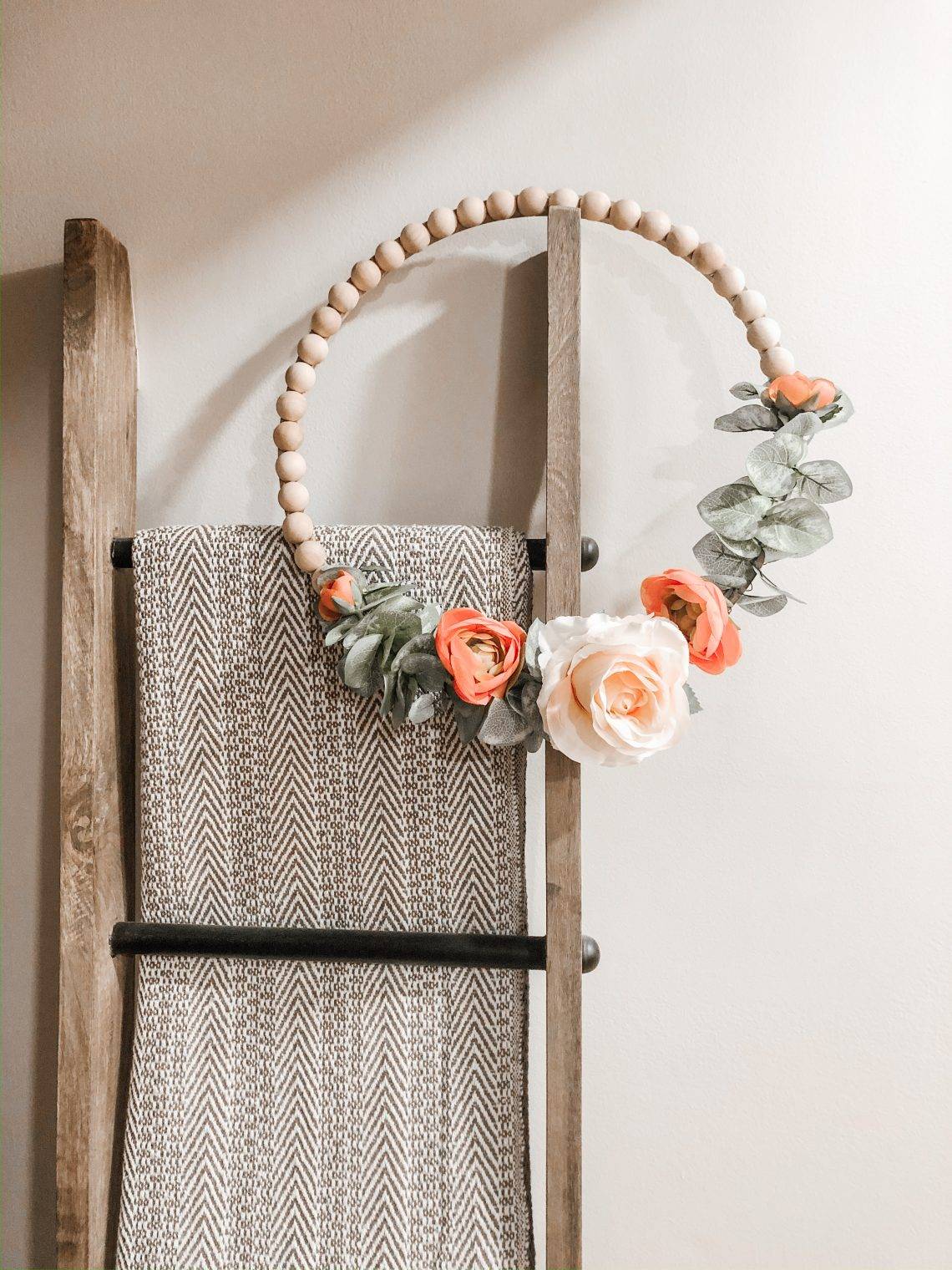 Spring-themed tiered tray
If you have a tiered tray you never use in the kitchen, it's the ideal base for a spring-themed arrangement. Layer jars, faux flowers, and framed prints to create a fun tiered tray without much effort.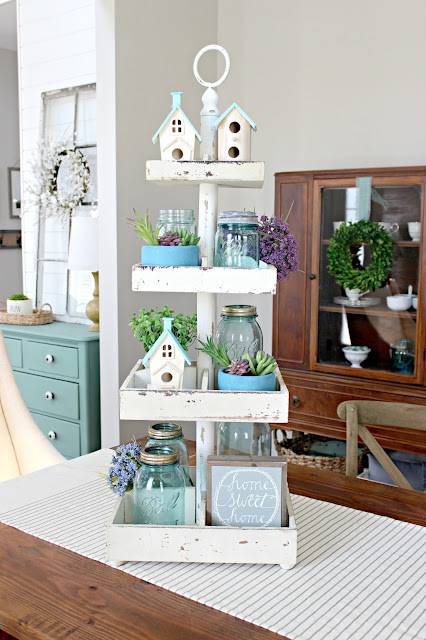 Bloomy monogram
If you overlooked the paper mache letters in the store, you'll want to return after seeing this. We love how they used the letters to create DIY floral monograms. All you need to do is add the floral foam inside and insert your faux flowers. Use your family's initials or write positive words like "spring" or "love."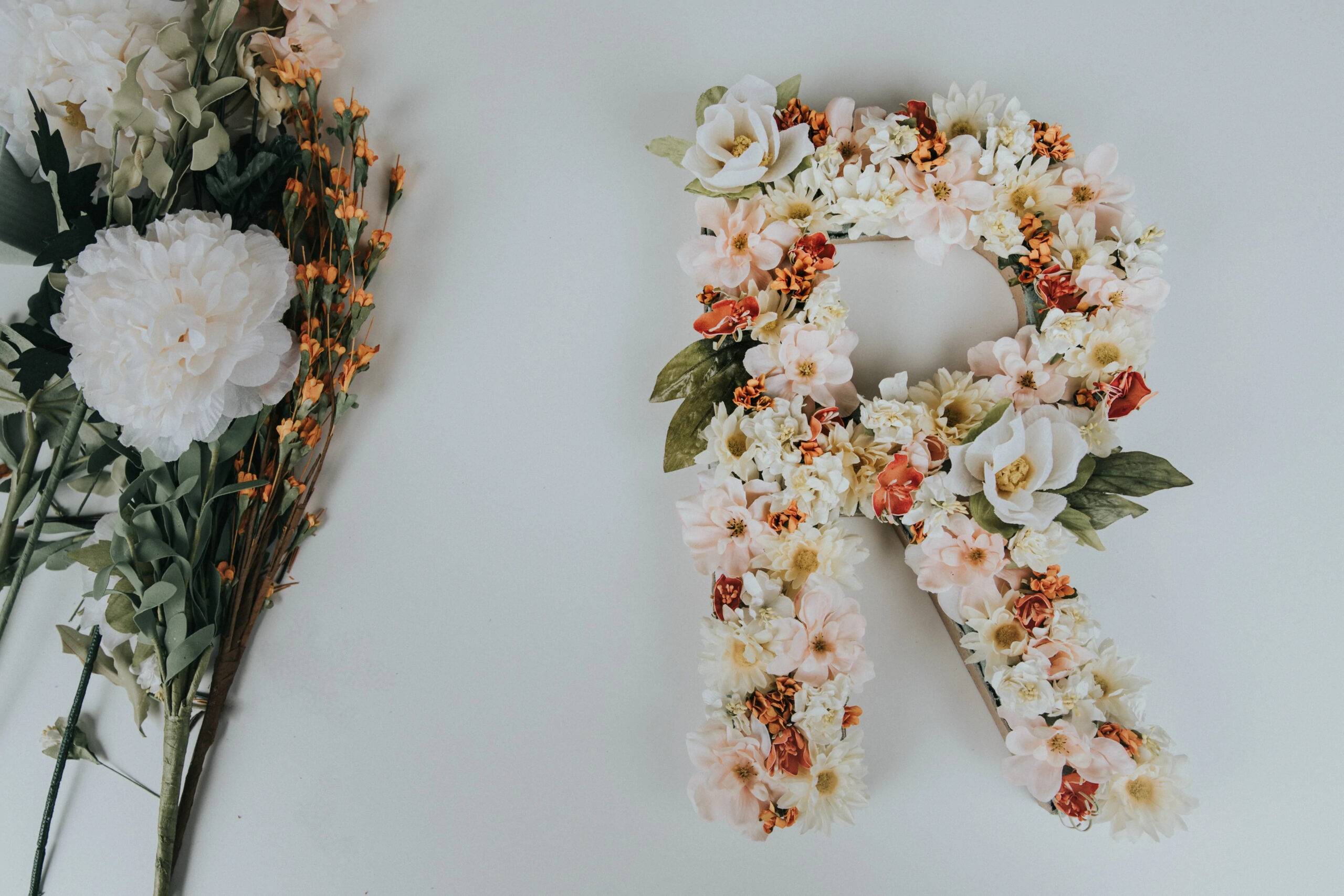 Easter themed arrangement
The Easter decor theme is seamlessly blended into spring. The cute speckled eggs are an excellent vase filler, and they manage to hide the plastic stems of your faux flowers. This is a perfect trick if you don't want the flowers to look cheap and tacky.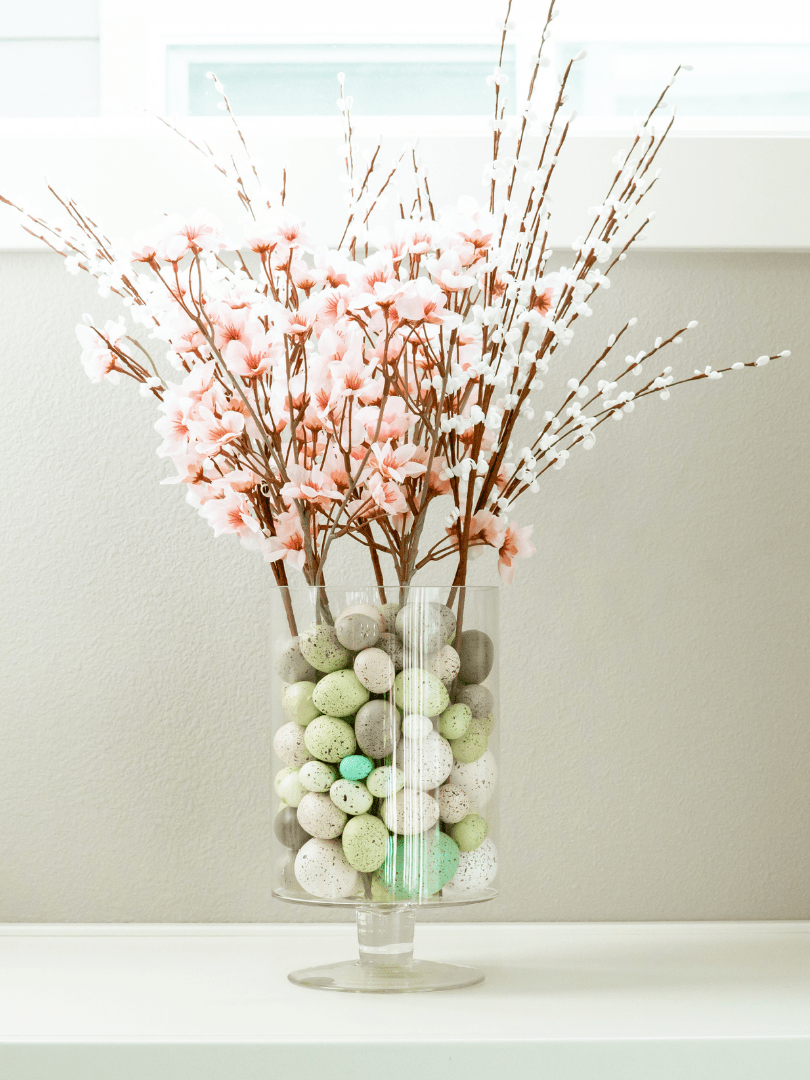 Adorable spring sign
This colorful sign that celebrates spring is an attention-grabbing piece for your mantel. Glue the bright faux blooms onto a blank canvas and add letters. The vivid flowers act as a background, so the word "spring" pops out nicely.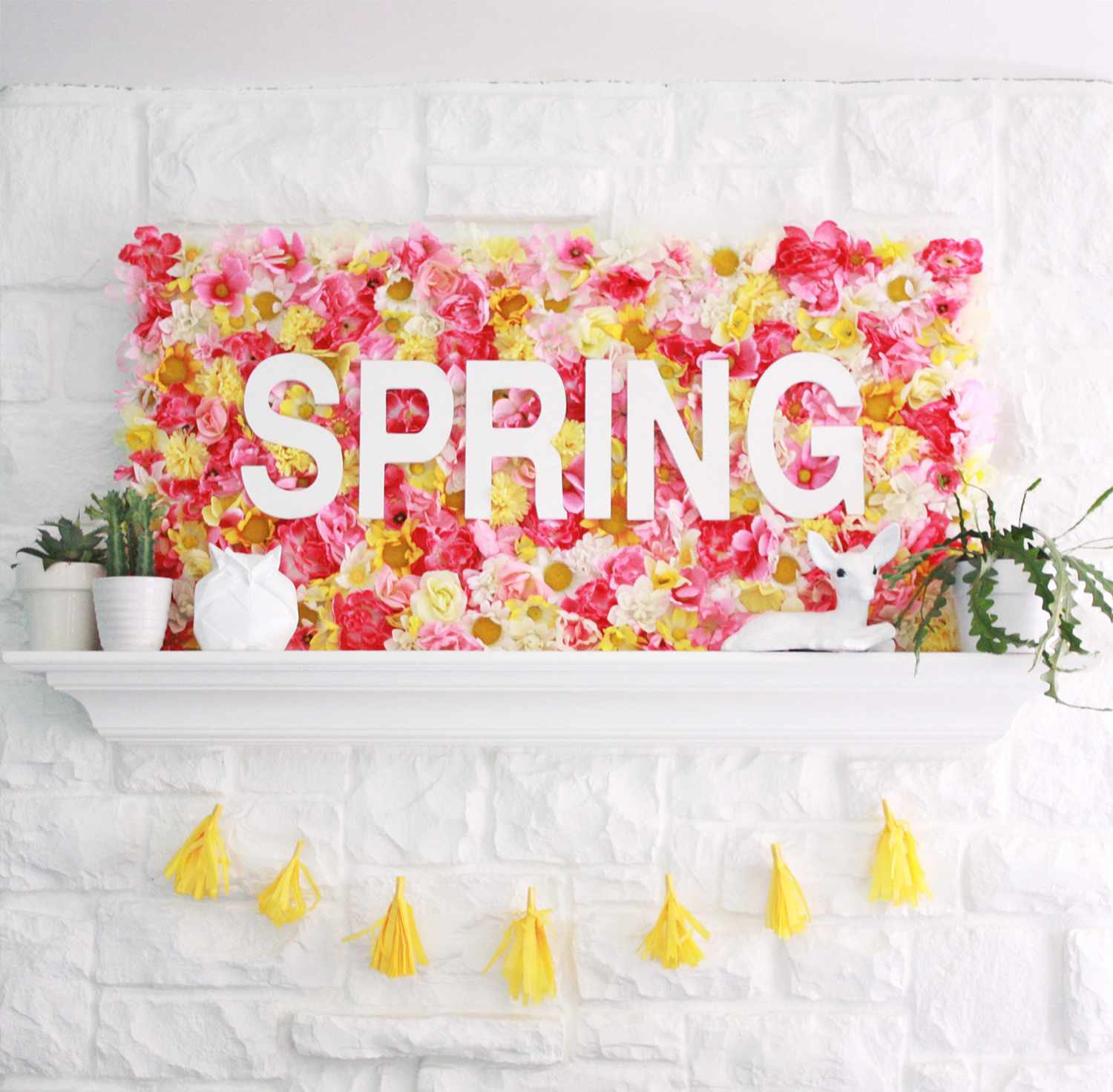 Spring wreath
If you're feeling crafty, here's another idea for making a spring wreath. Head to your favorite craft store and get a wreath-shaped piece of foam. Wrap it with the colorful fabric leftovers from a DIY project and decorate it with faux tulips.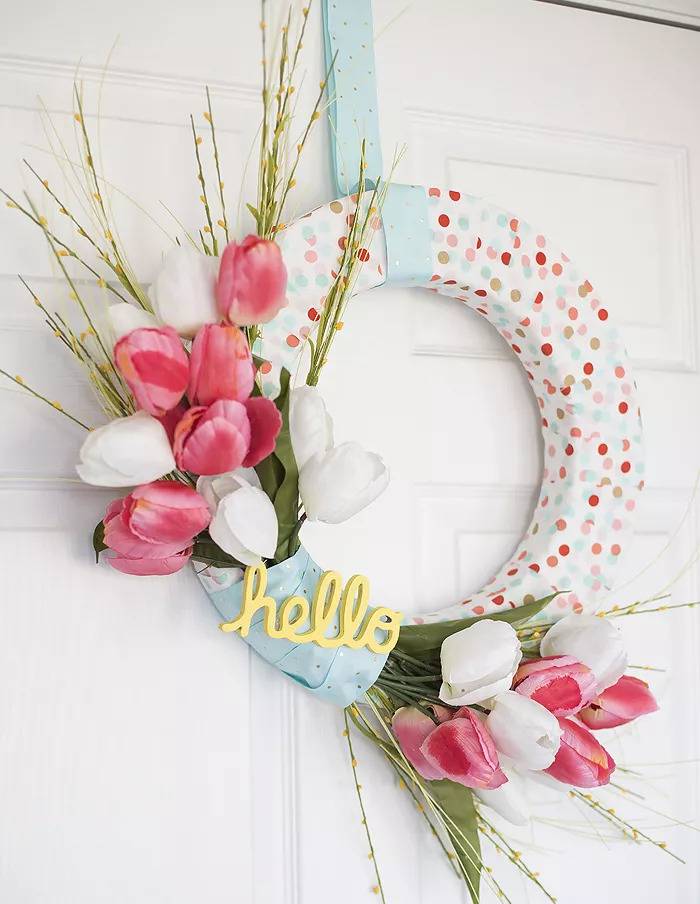 Floral clock
A DIY floral clock is a remarkable decoration for that awkward wall in your living room. Get a wire wreath frame and attach your preferred type of faux flowers. Enhance the arrangement with green leaves for a fuller look. Complete the project with the clock insert, and your unique wall decor is complete.