With the spring entertaining season ahead, it's time to prepare for hosting. Before you invite your friends to your patio to dine al fresco, there are a few things to put on your checklist. From sprucing up your outdoor space to planning the food and drinks, here are some helpful tips to get started.
Al fresco dining area
Setting up an al fresco dining area is a must for spring entertaining. Get that patio set out of storage, give it a good cleaning, and check if the furniture needs touch-ups or repairs. Now, your dining set is ready for a fine dining experience at home. A linen tablecloth is a perfect base for creating an elegant table setting that will impress your guests.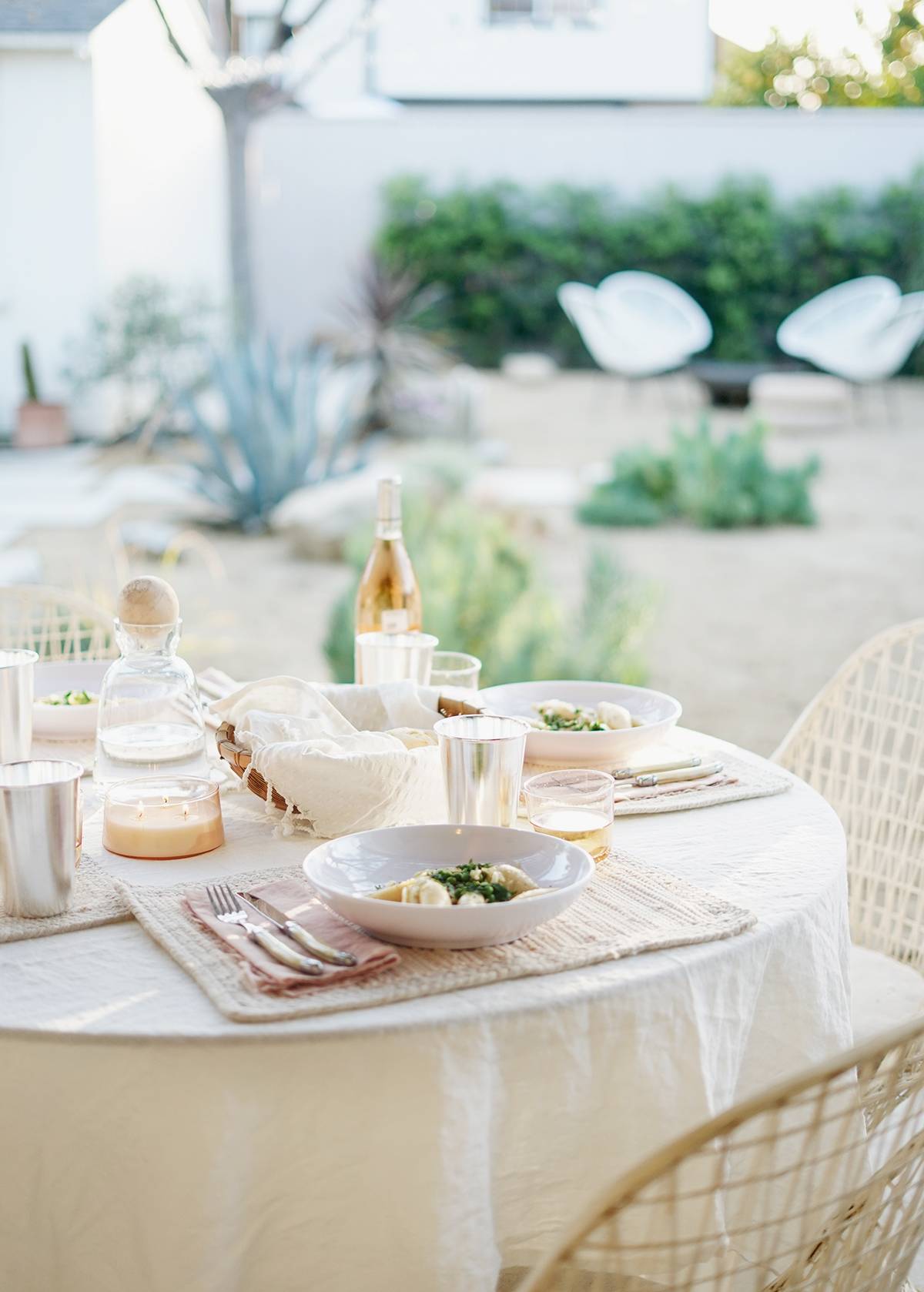 Spring table setting
Whether indoors or outdoors, no spring feast is complete without an elegant table setting. Start with a bloomy centerpiece to introduce a pop of color. You don't need to splurge on fresh flowers. Instead, make your flower arrangements using faux blooms. Add woven placemats and colorful napkins for an effortlessly elegant table.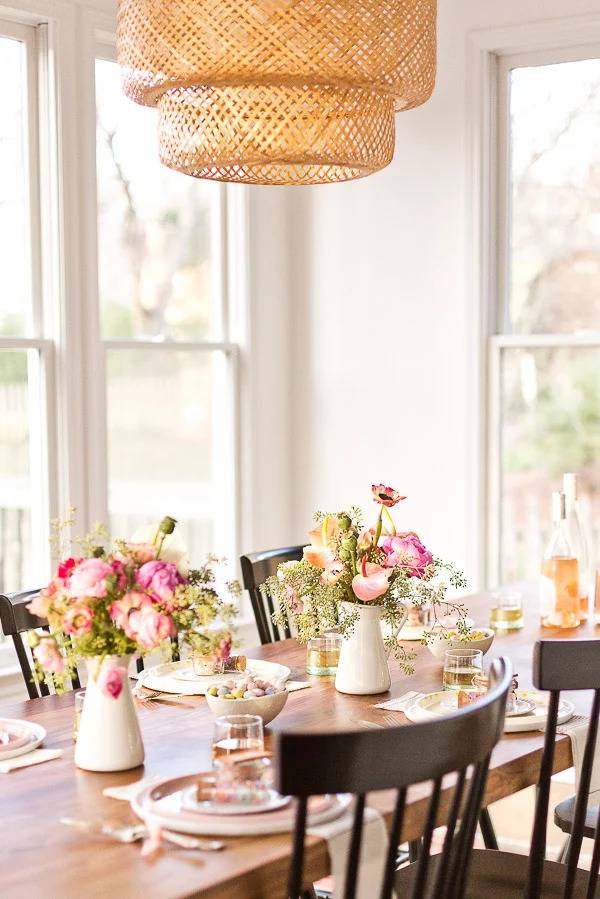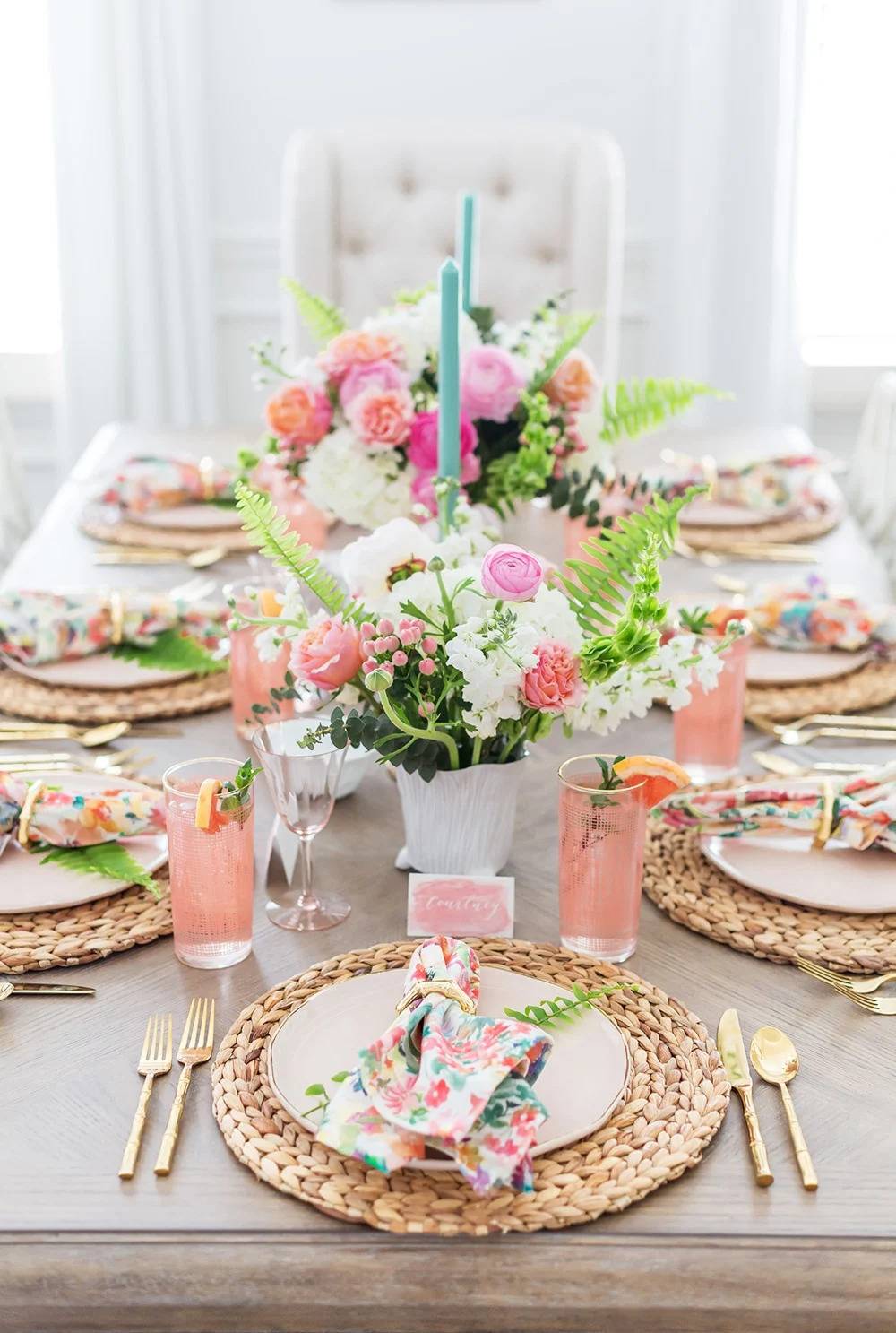 Citrus charcuterie board
There is no better way to welcome your guests than serving a citrusy charcuterie board. Layer fine cheese, citrus slices, grapes, crackers, and deli meat to complement your spring cocktails. This elegant charcuterie board is an excellent transition to other party foods.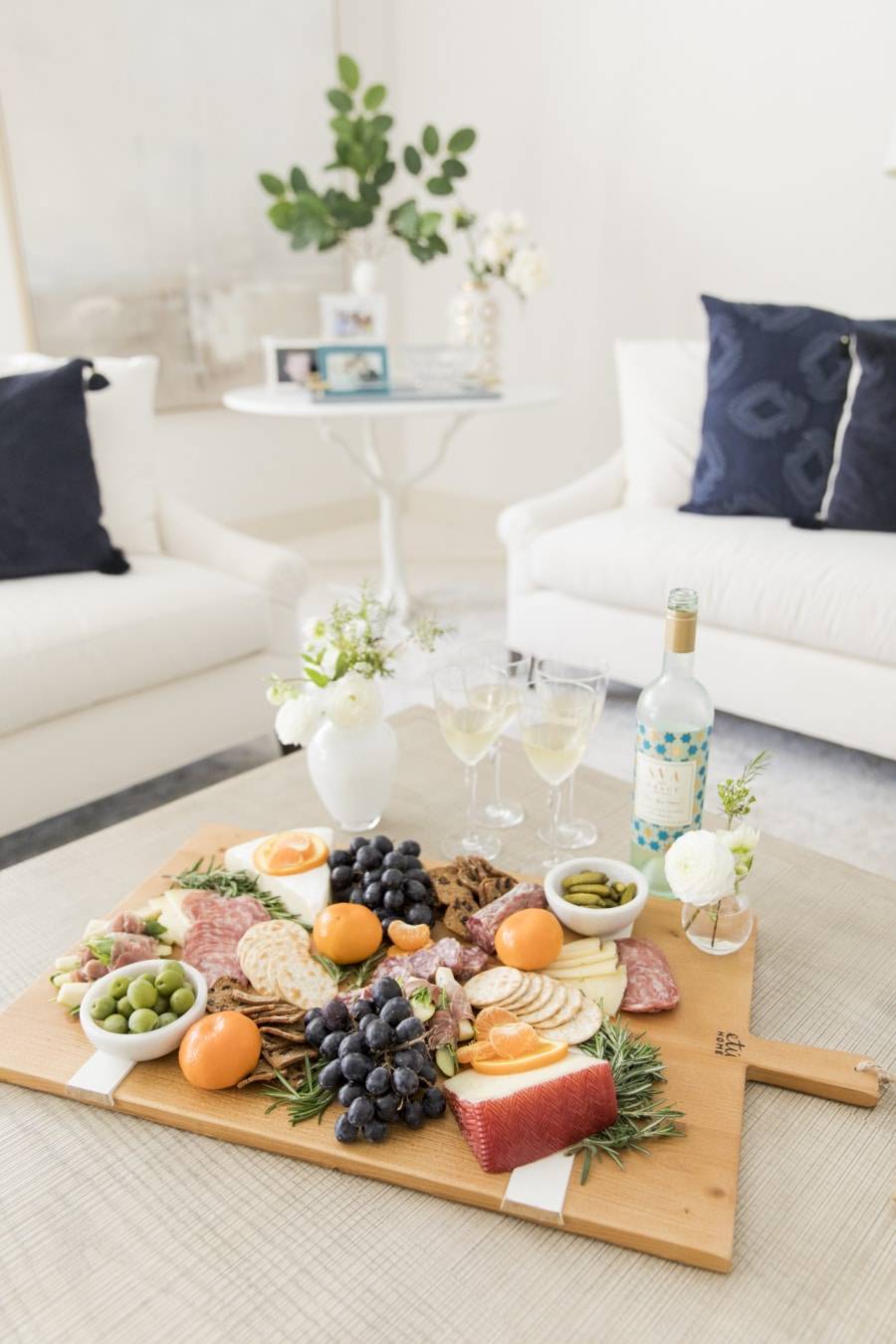 Elderflower Prosecco cocktail
A spring brunch isn't complete without a sparkling cocktail. If you're looking for something different than a classic margarita, an elderflower Prosecco cocktail is a tasty choice. The combination of elderflower syrup, sparkling Prosecco, club soda, orange wedges, and rosemary or mint will delight your guests. Prepare a large pitcher of this drink for easy refills.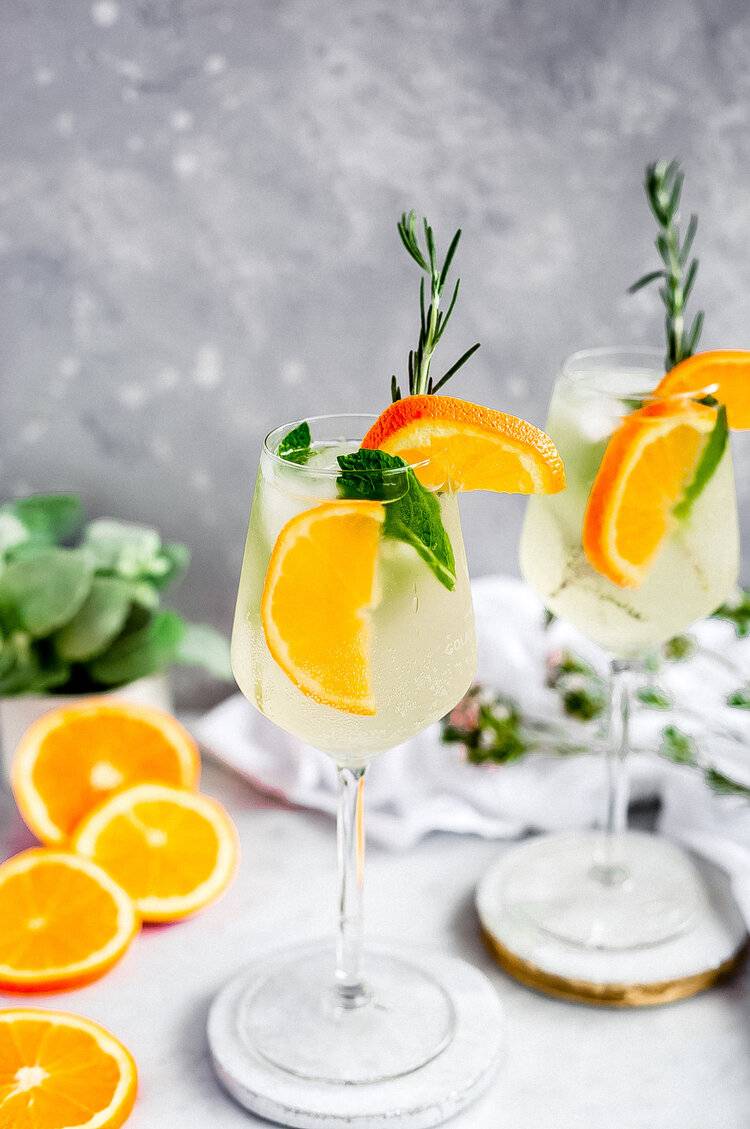 Kitchen buffet
Sometimes you might not have enough space to host everyone outdoors. Or, weather conditions in early spring might not be favorable. But this doesn't have to mean you should cancel your gatherings. Set up a buffet on your kitchen island and enjoy brunch with family and friends. This drink dispenser is ideal for a self-serve type of party.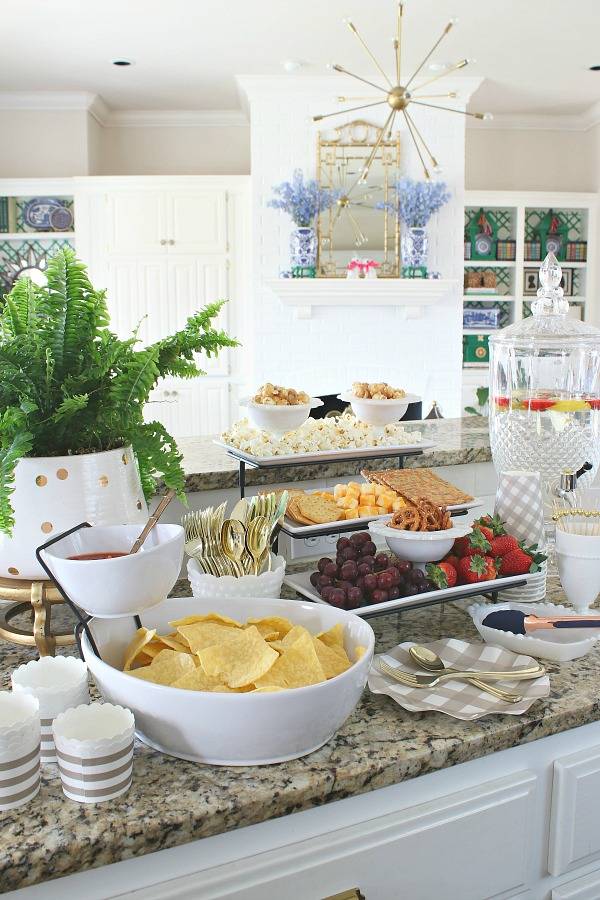 Tasty appetizer
A fancy appetizer recreates the feel of a high-end restaurant, so this recipe is ideal for an upscale entertaining experience. Spread creamy brie cheese over crunchy baguette slices and top with peach wedges wrapped in prosciutto. This is a perfect finger food choice for outdoor parties and celebrations.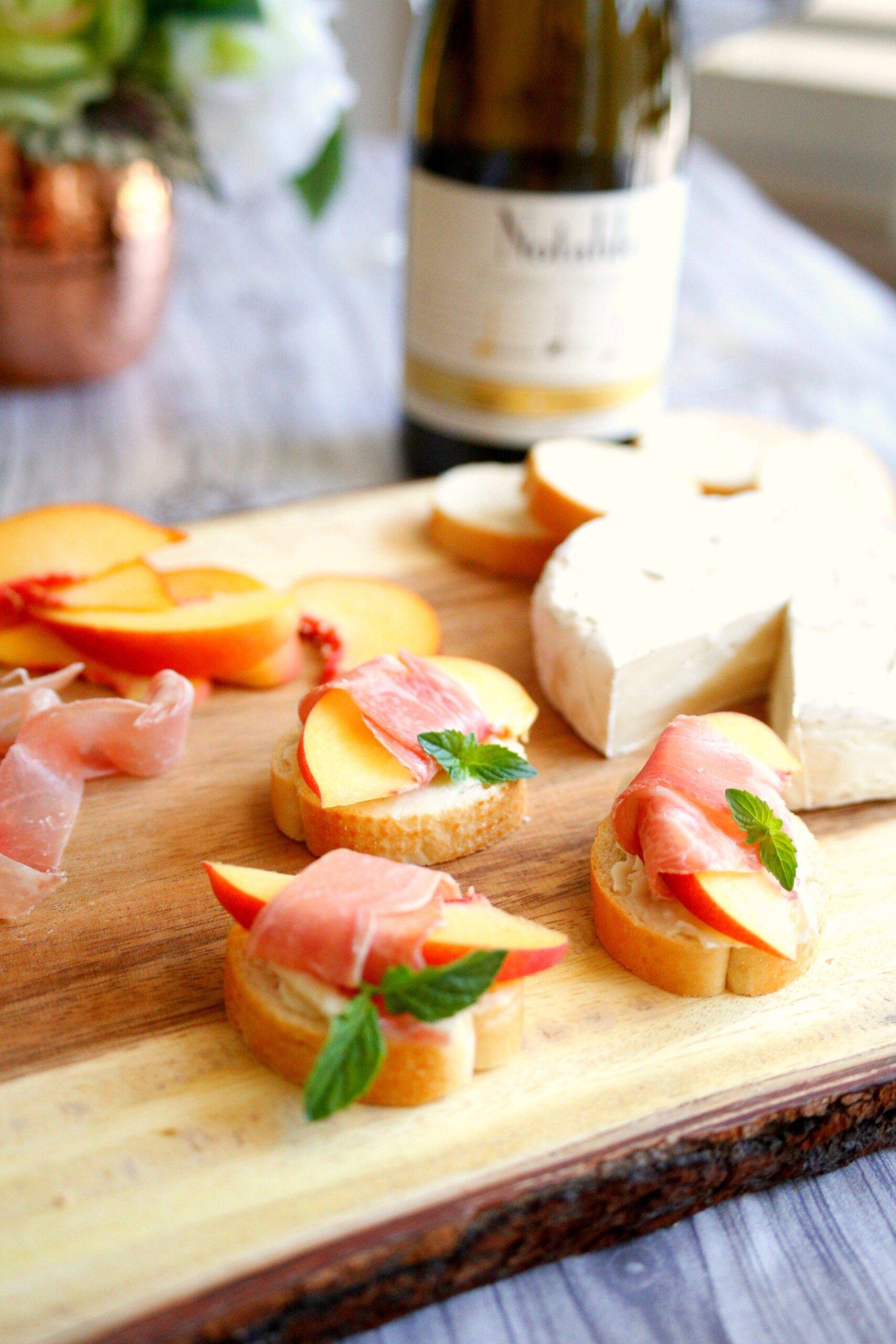 Floral ice bucket
A DIY frozen bucket is so easy to make and makes an impressive statement on the table – all while keeping your drink chilled. Add fresh flowers and fruit slices for a decorative touch.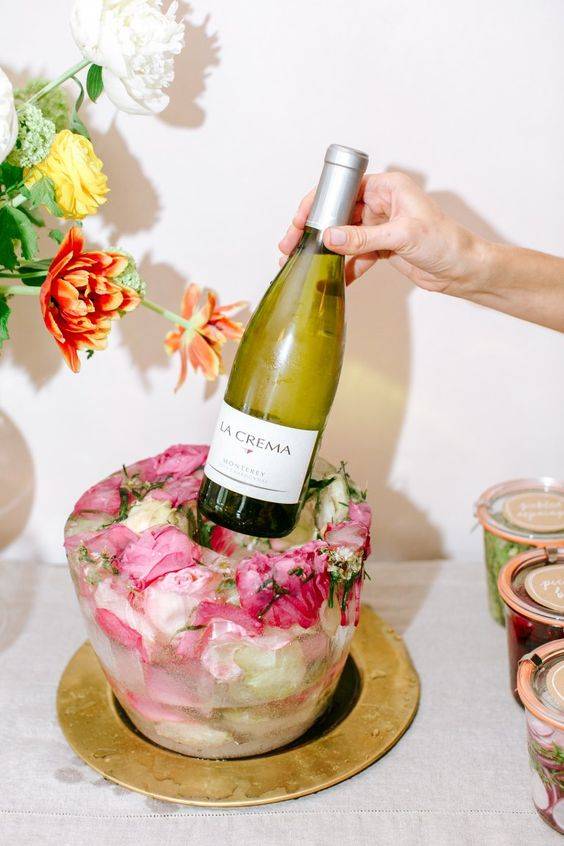 Outdoor cocktail bar
A self-serve cocktail bar is an excellent addition to any outdoor party. Your guests can prepare drinks according to their preferences. Add liquor, syrups, citrus slices, and herb sprigs to enhance the cocktails and provide a fancy bar experience right in your backyard.