A floral centerpiece is a must for stylish Easter decor. Fresh flowers add a pop of color and bring a spring vibe into your home. The good news is that you don't need to buy costly flower arrangements. Here, we share some smart ideas and tips for turning inexpensive flowers from your grocery store into awe-inspiring Easter arrangements. Make sure to look through them all and choose your favorite!
Tulip-in-cabbage arrangement
You aren't strictly limited to using only blooms when creating your Easter flower arrangements. Why not make use of the season's offerings and create a unique table centerpiece that surprises your guests? This tulip and cabbage arrangement is a perfect representation of spring's bright harvest.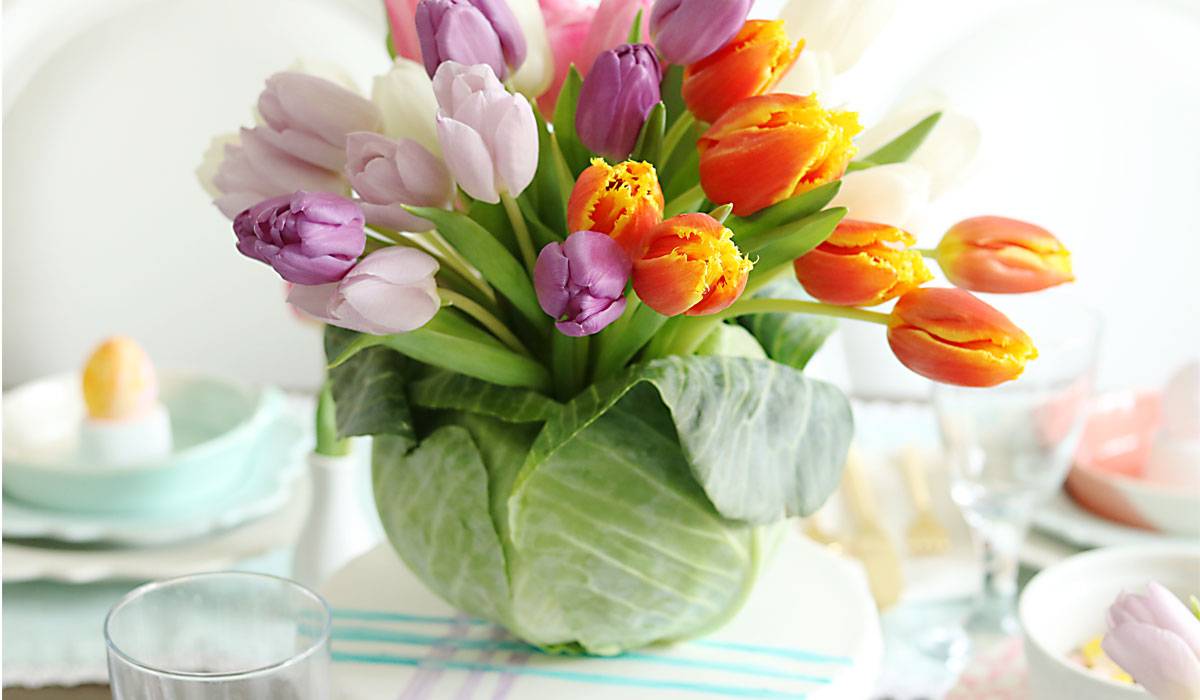 Easter flower basket
An Easter flower basket is an ideal choice if you're looking for a beautiful centerpiece or an adorable gift. And the best part is that this is a potted arrangement that can last for weeks. Add your flowers to a large bowl with the soil and place it into a decorative basket. Don't forget to conceal the bowl with coil liners for a natural look.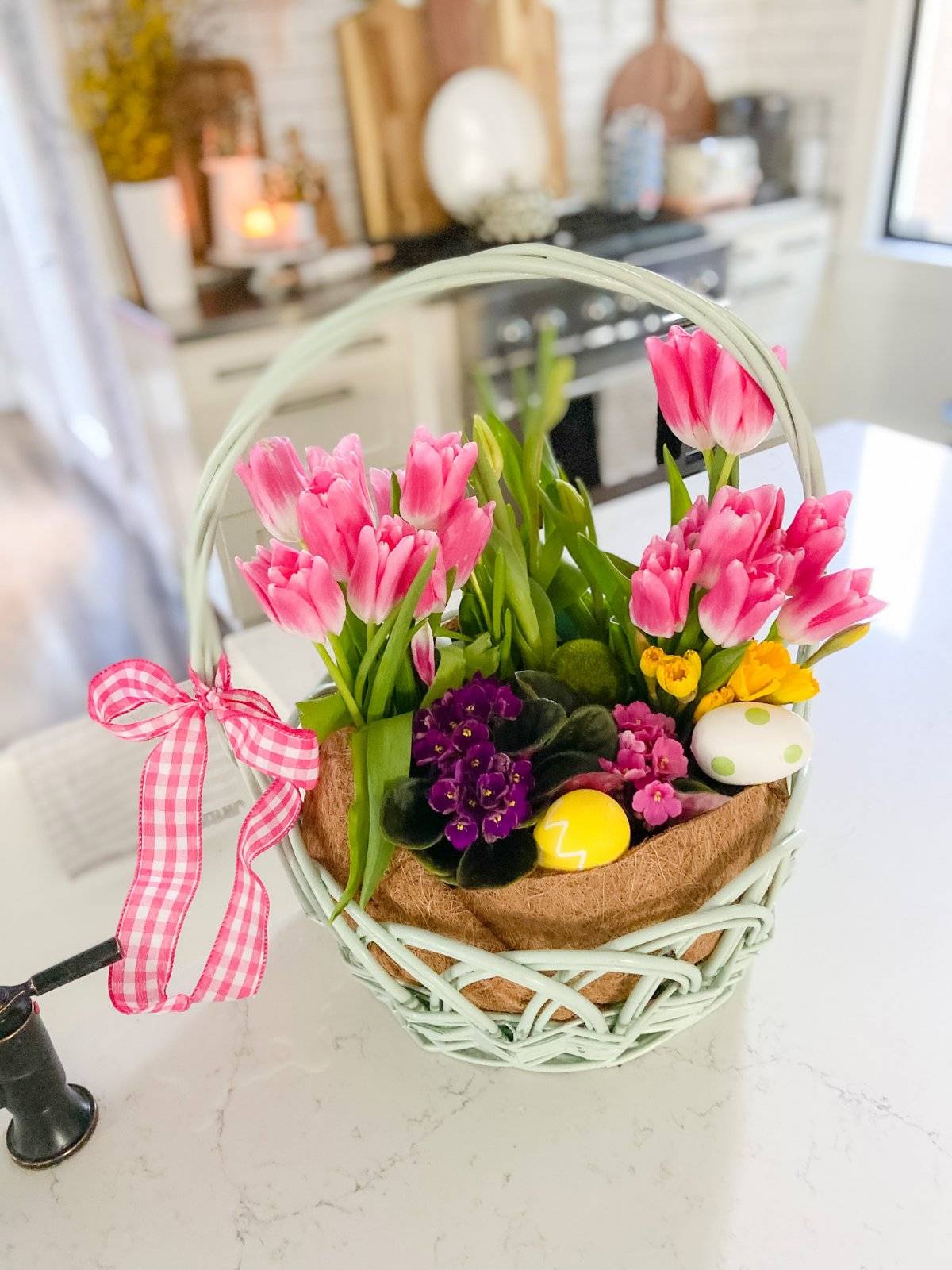 Veggie floral arrangement
Combining vegetables and vivid blooms brings a spring color palette to your home decor. With carrots, Brussels sprouts, and radishes, this unexpected combination makes a beautiful statement for your table.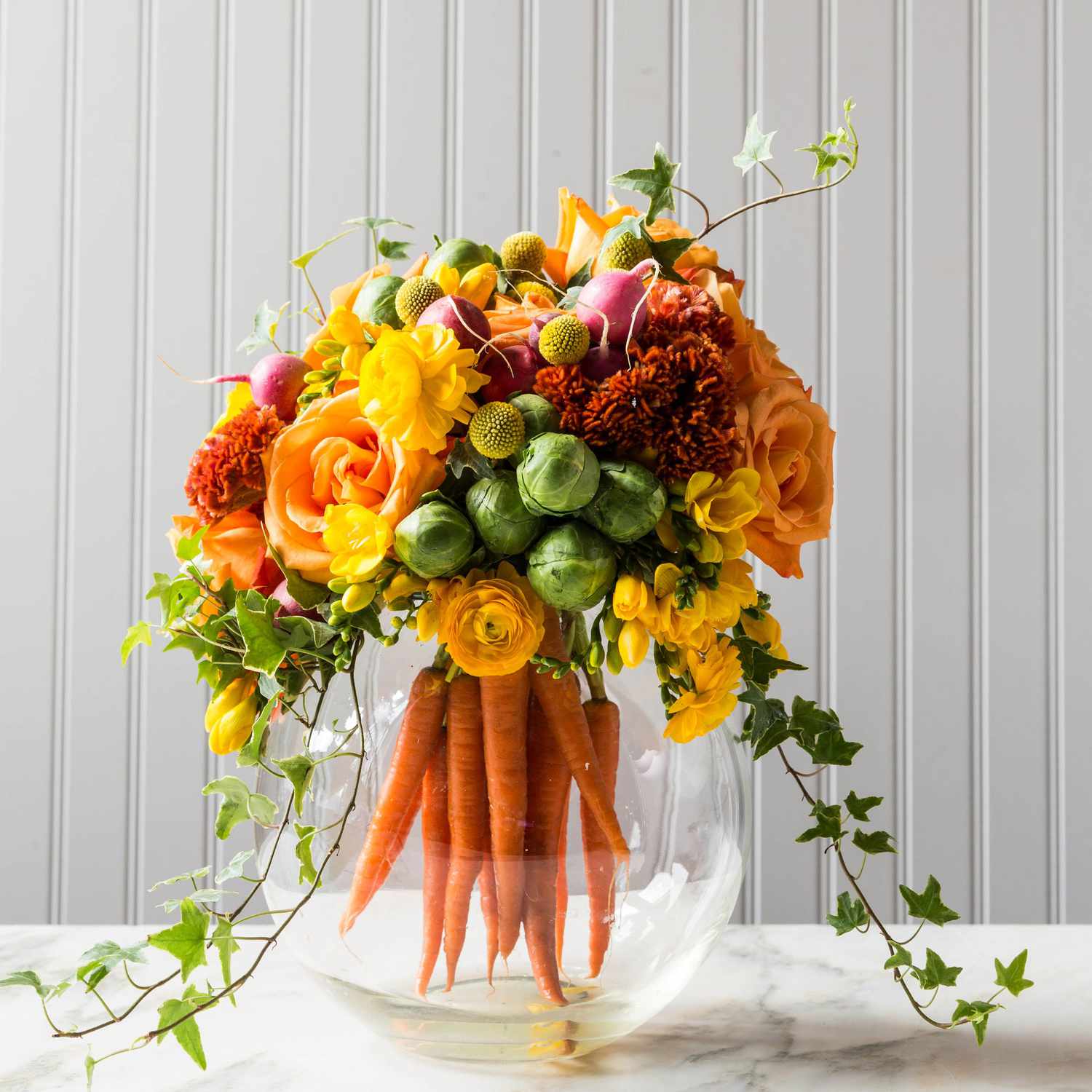 Simple and elegant hydrangea arrangement
If you want an elegant look, white hydrangeas are a wonderful go-to choice. Arrange them in a decorative bowl to make a gorgeous centerpiece for your table. But there is a trick for achieving a symmetrical arrangement: use tape to create a grid pattern over the opening of your chosen bowl. Arrange the hydrangeas in the gaps and see how full your arrangement looks!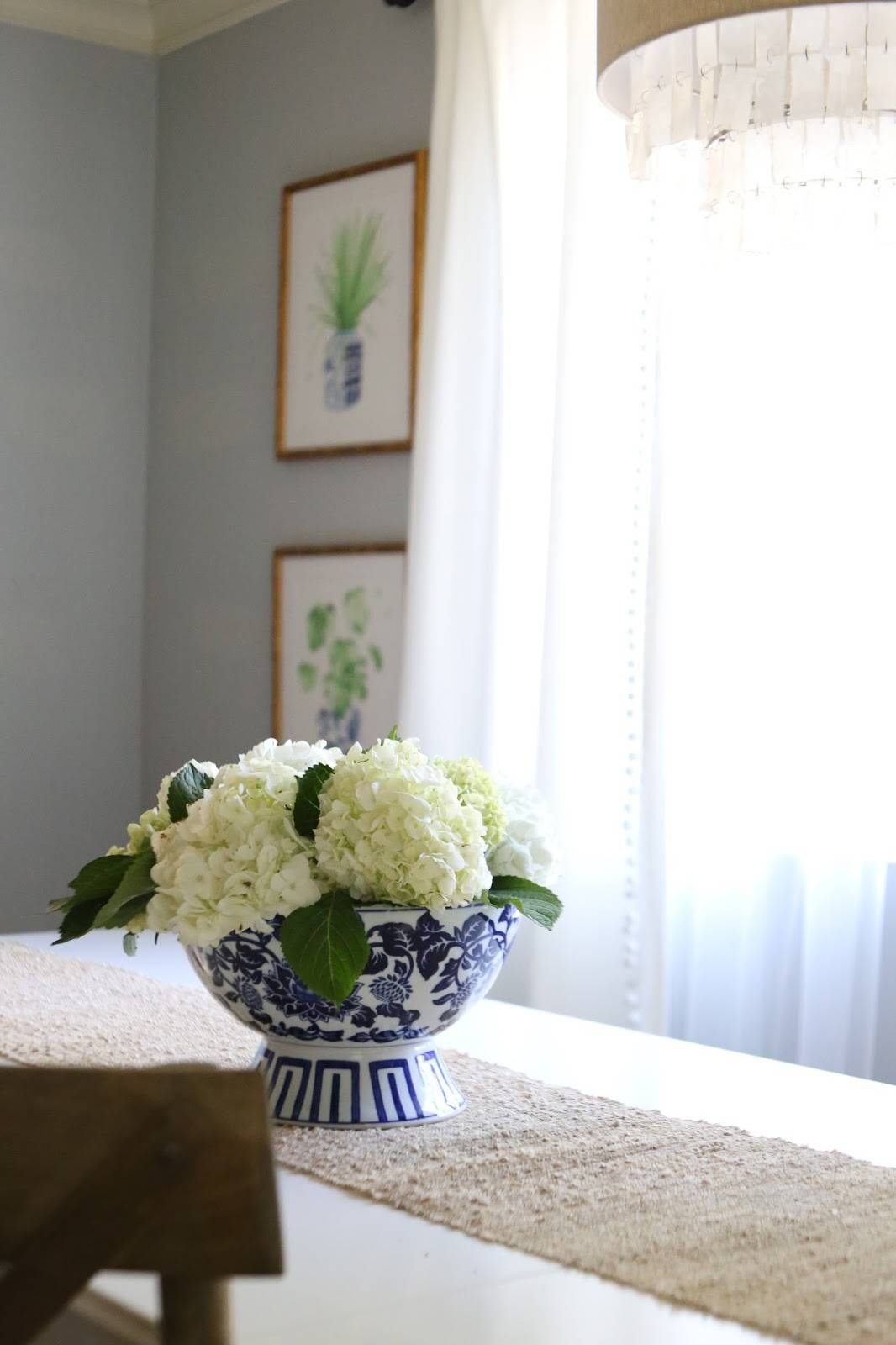 Professional looking arrangement
You can always make inexpensive flowers look like a professional florist arranged them. The trick is to add dimension with flowers of varying heights. Use a pedestal bowl to display your floral arrangement prominently on the dining table or kitchen island.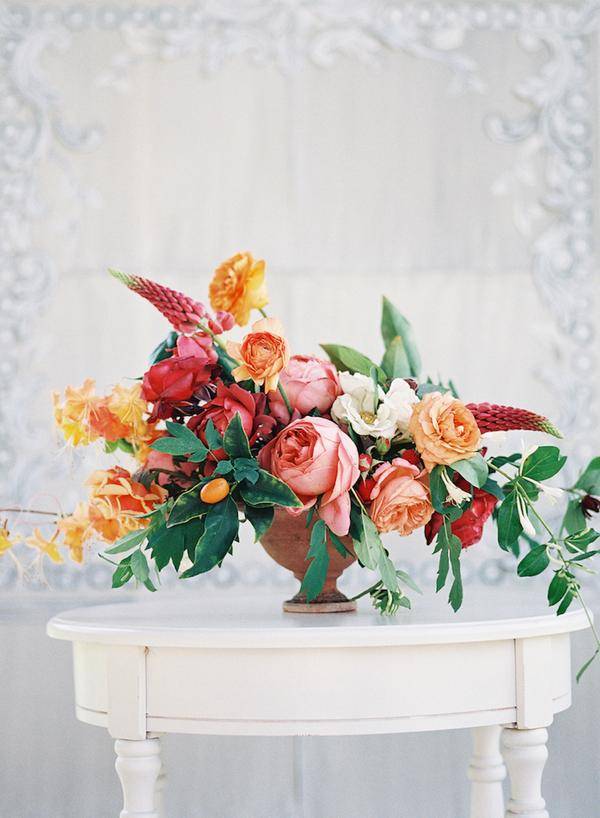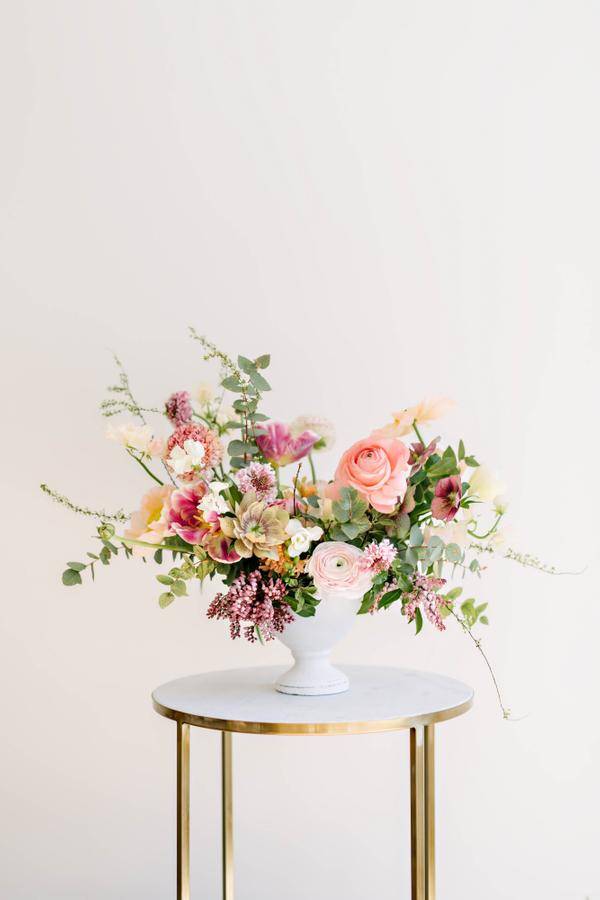 Daffodil Easter arrangements
Springtime is when the daffodils wake up and bring colorfulness with their bright yellow blooms. For a simple yet charming arrangement, add them to blue glass vases. The gorgeous blue color contrasts with the yellow, highlighting their beauty. Or enhance them with cherry blossom branches to create a spring-inspired arrangement.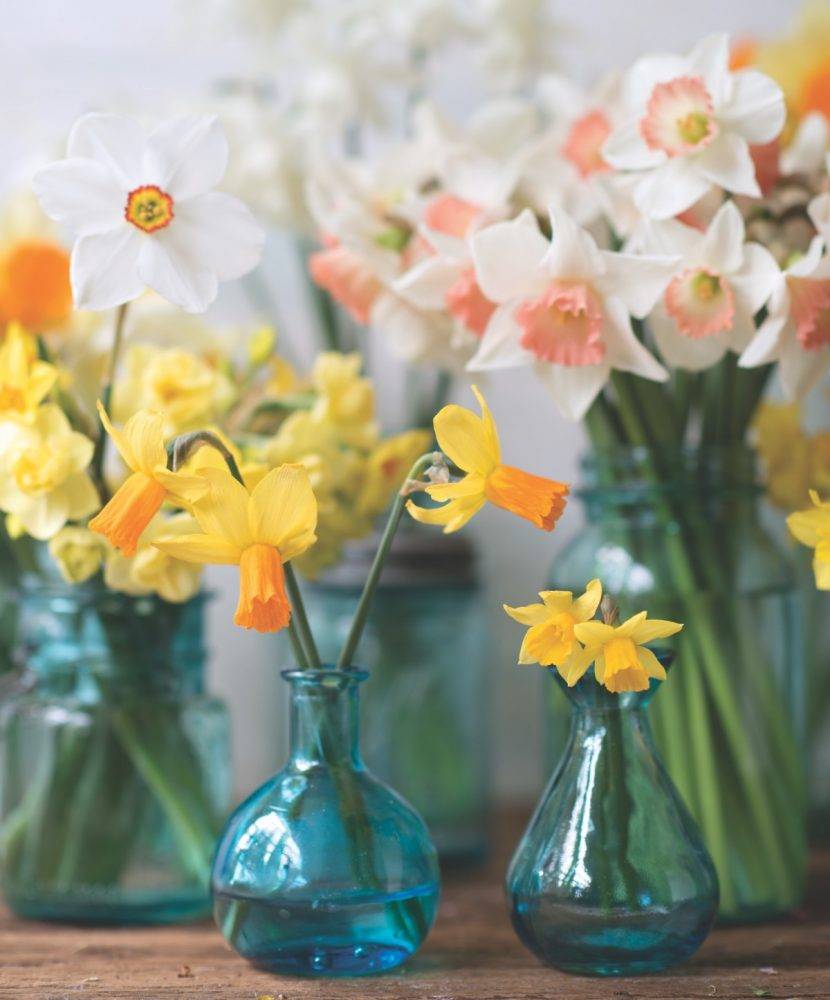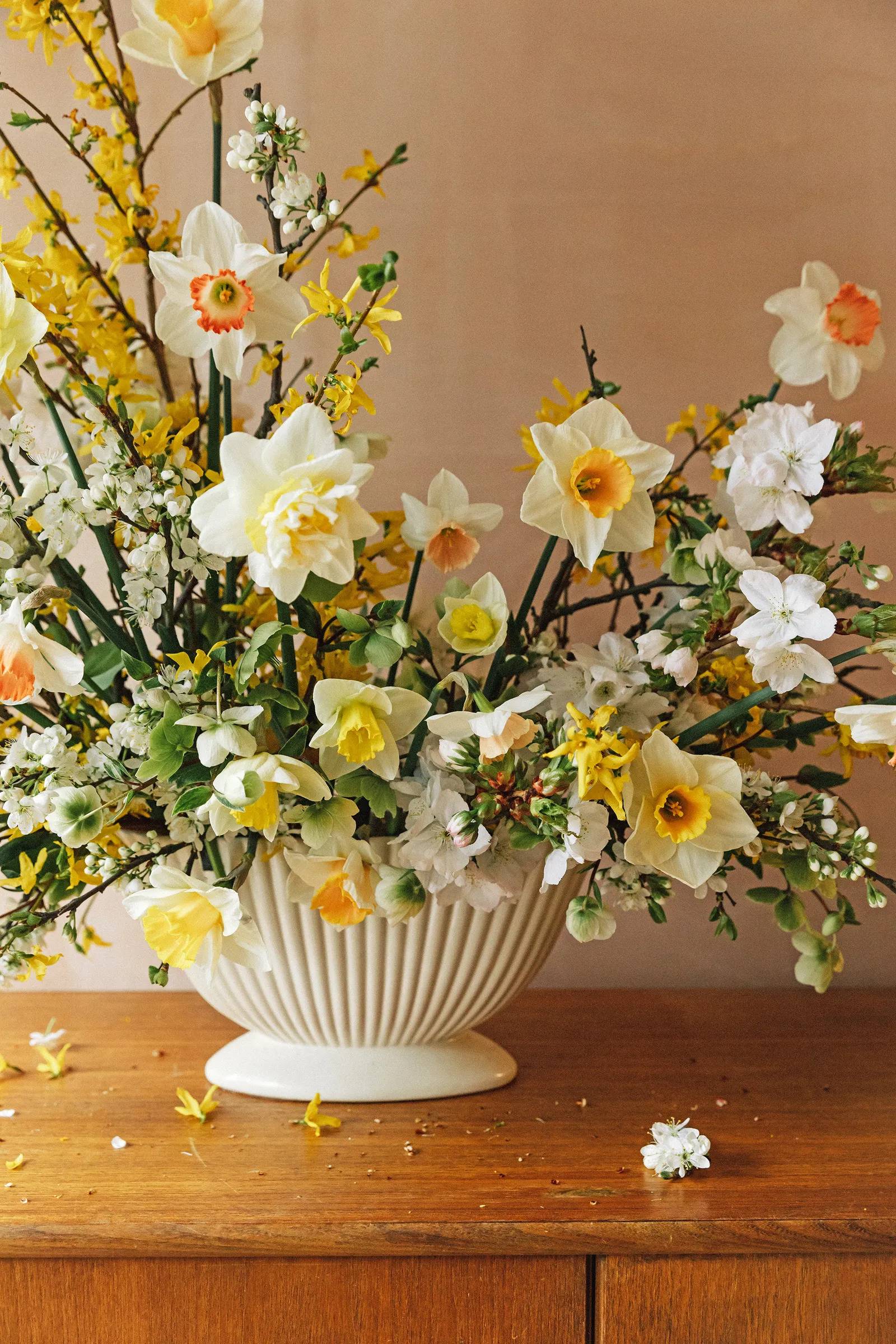 Tulip lemon flower arrangement
The stunning arrangement made with tulips and lemons brings freshness to your table setting. Add the lemons to a big round bowl and top with yellow tulips. In addition to adding a pop of color, the lemons will perfectly conceal the tulip stems.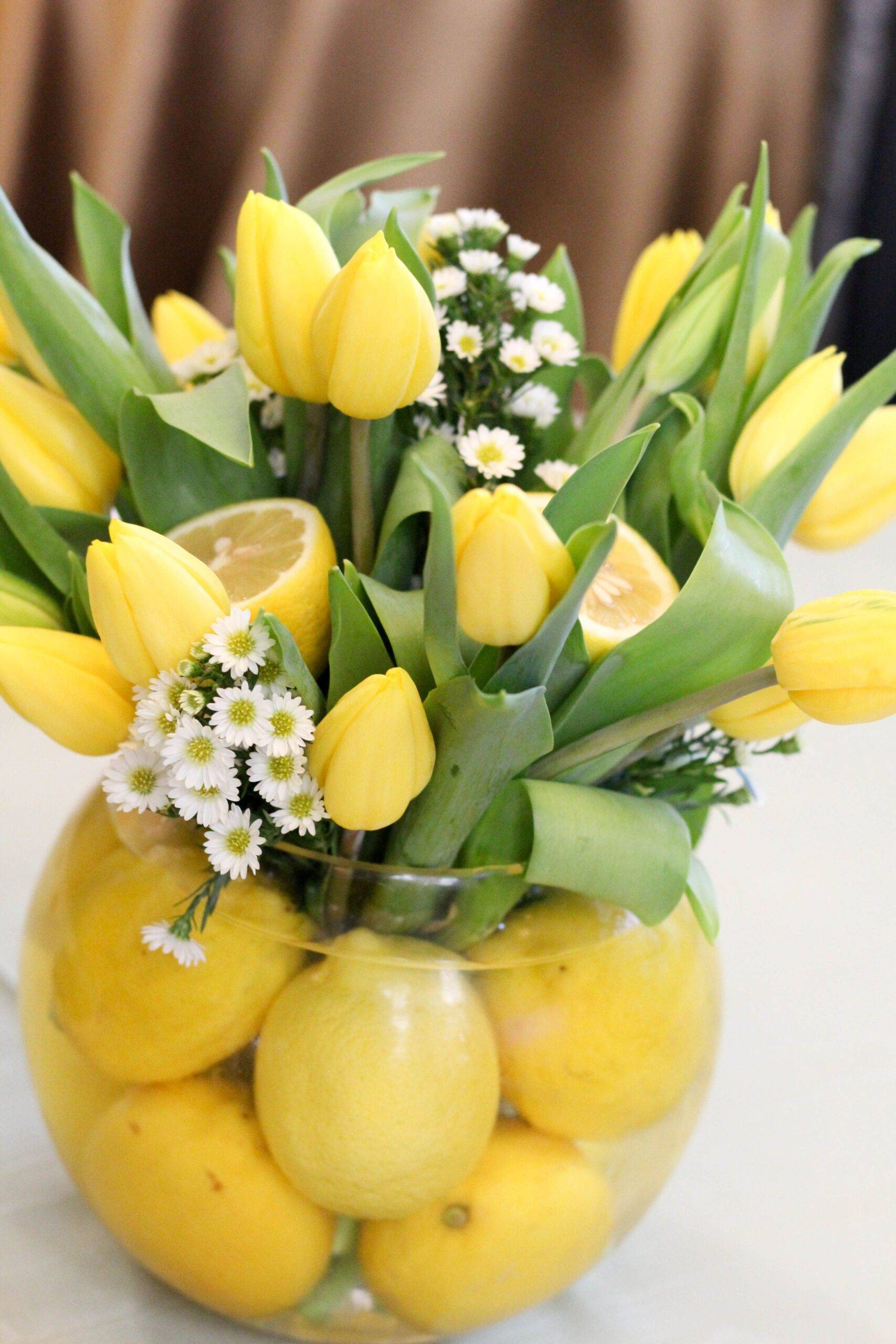 Spring mix Easter arrangement
This gorgeous flower arrangement of roses, hydrangeas, tulips, and daffodils brings a festive vibe to any table setting. Complement with wheatgrass place settings to strengthen the spring theme.