For some reason we have been fixated with powder rooms in recent times. Maybe it is the brilliant array of pattern and color that they pack in a tiny space. Maybe it is because they offer something different from every other room in your home in terms of style and themes. Maybe it is the sheer audacity that they exude, allowing you to try that truly extravagant look that works only in its confines! No matter what your reason is for falling in love with the powder room is, 2020 is a great time to try our bright and bold splashes of color in here. It makes for an exciting decorating project indeed!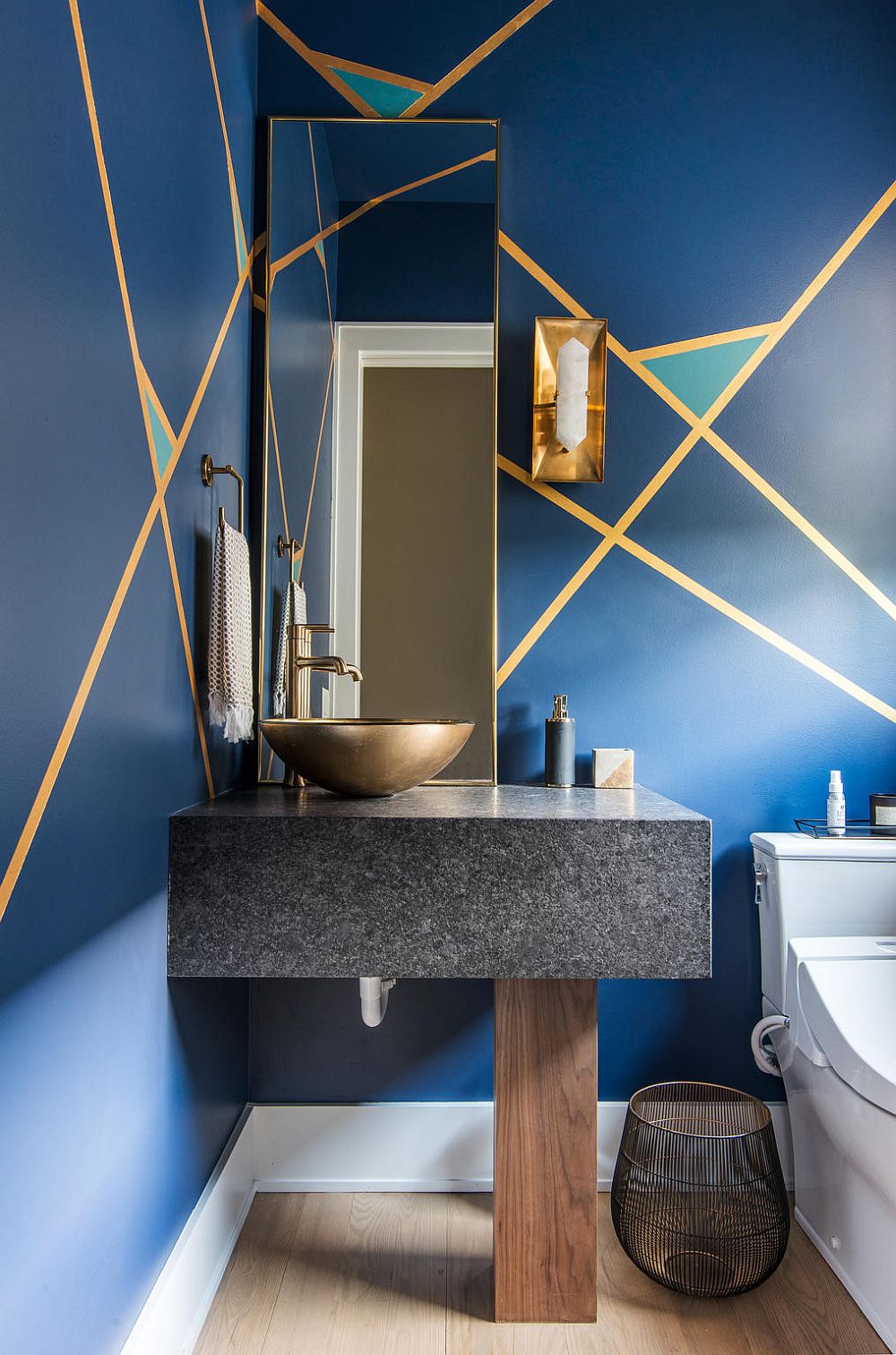 There are plenty of bright colors that look just awesome in his tiny space, but 2020 brings with it three fabulous colors that make for a grand statement indeed. One is inspired by Pantone's Color of the Year. He other takes cue from homeowners' love for all things natural and green and the third is a hue that works with a wide range of styles and even serves as a warm neutral. Dazzling at times and understated on other occasions, these gorgeous powder rooms manage to steal the spotlight every single time.
It is the Year of Classic Blue!
Classic Blue is he color of the year and it is barely a surprise that many are quickly turning towards the color in an attempt to refresh their homes. The beauty of gorgeous and bold blue is undeniable and its flexibility allows you to work with a wide range of styles with ease. Be it the modern beach style, contemporary look, farmhouse with rustic elements or a style that is your own and eclectic – blue is a winner on absolutely every single occasion. Combining it with white is a natural choice and with even lighting, even the smallest powder room can look just stunning.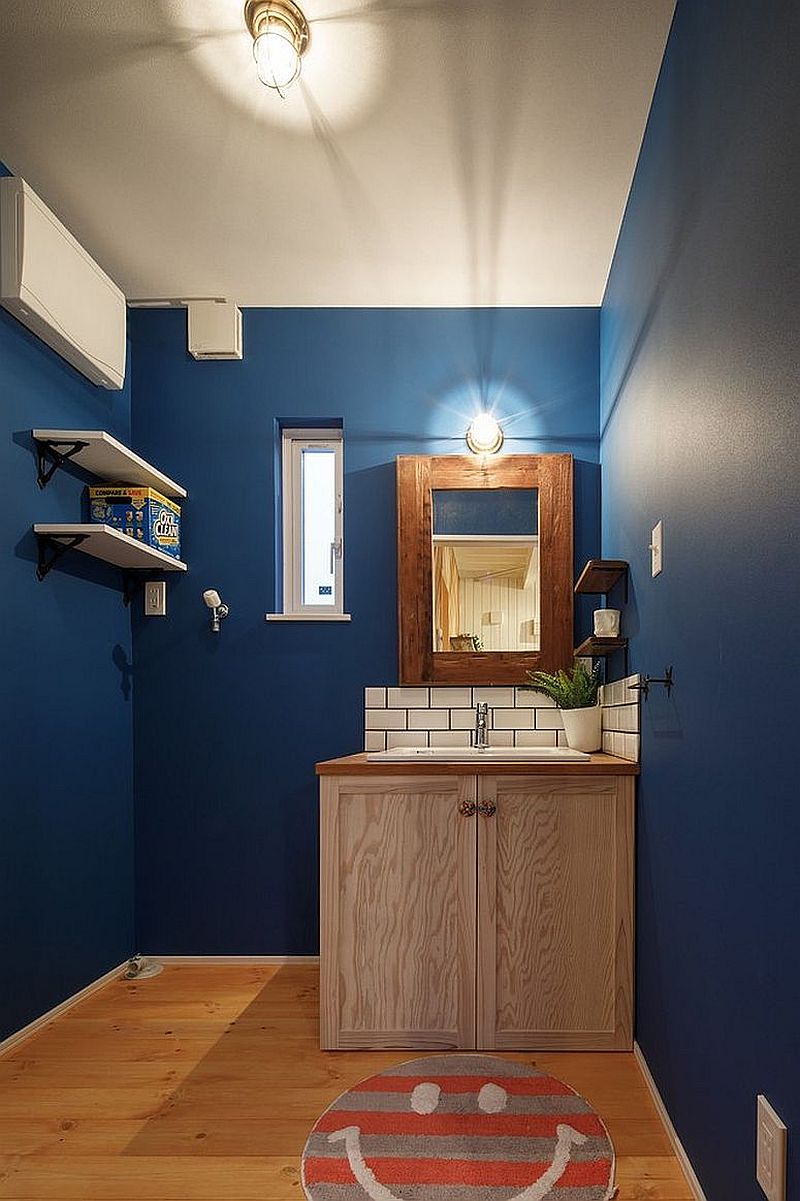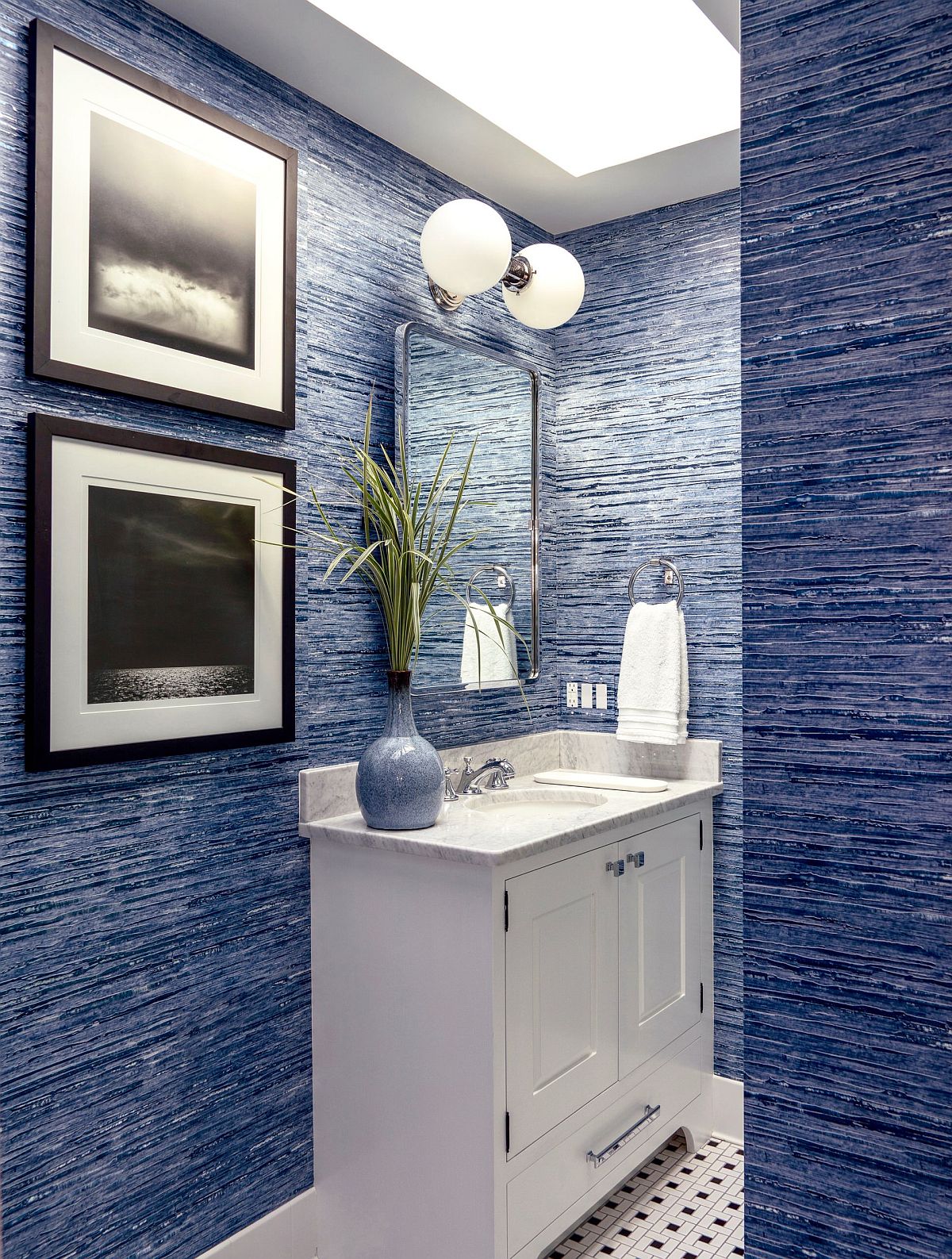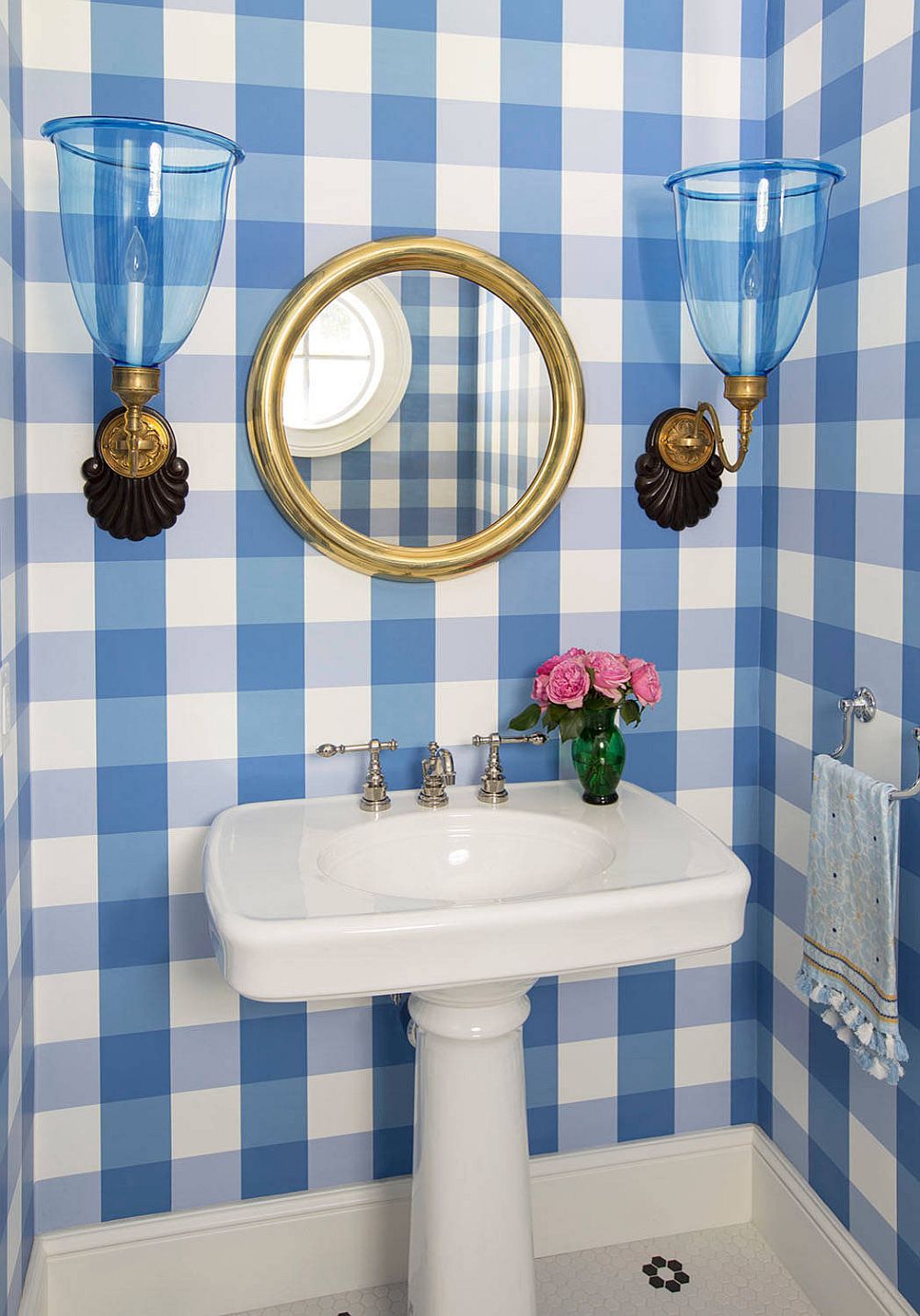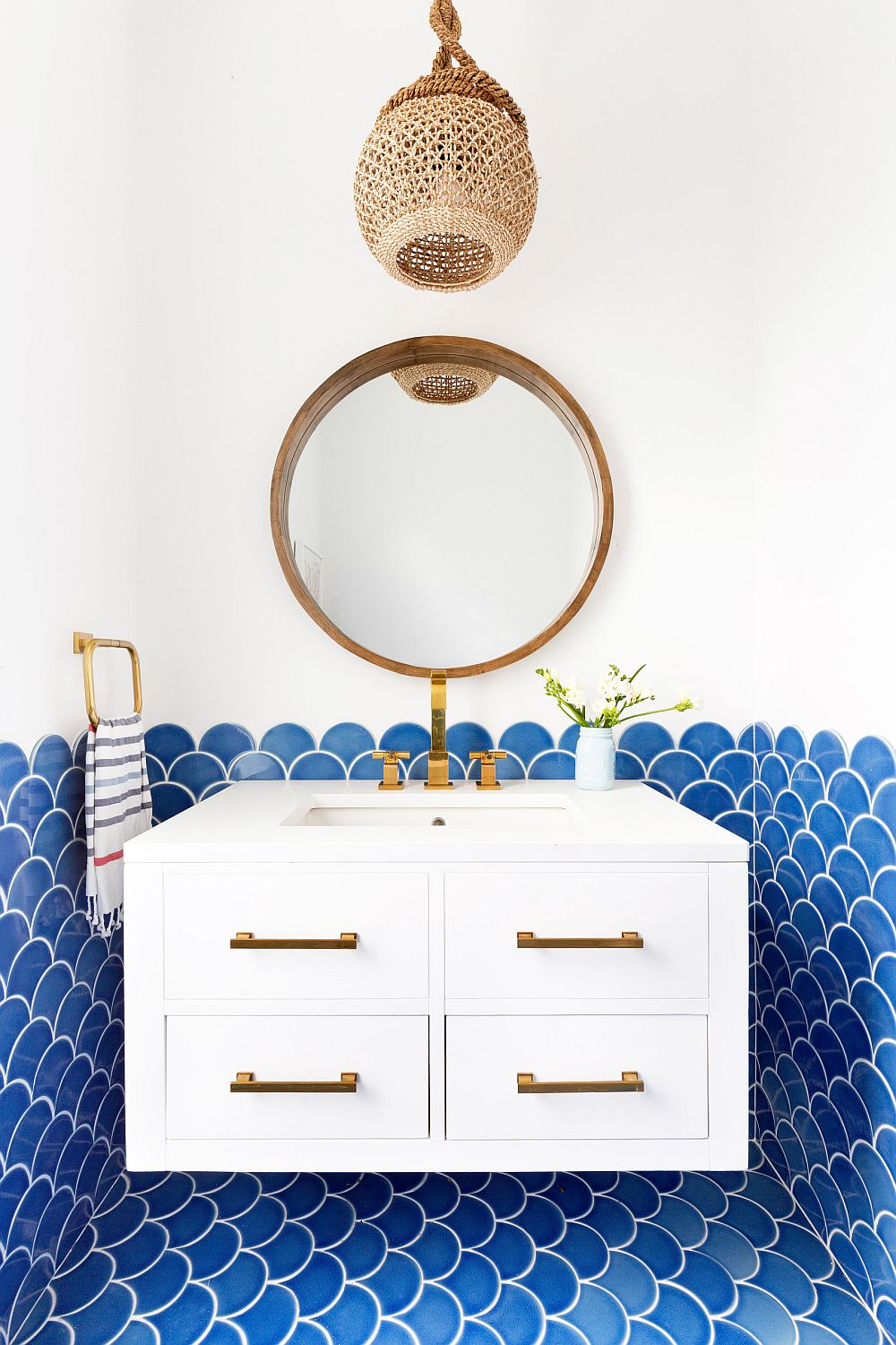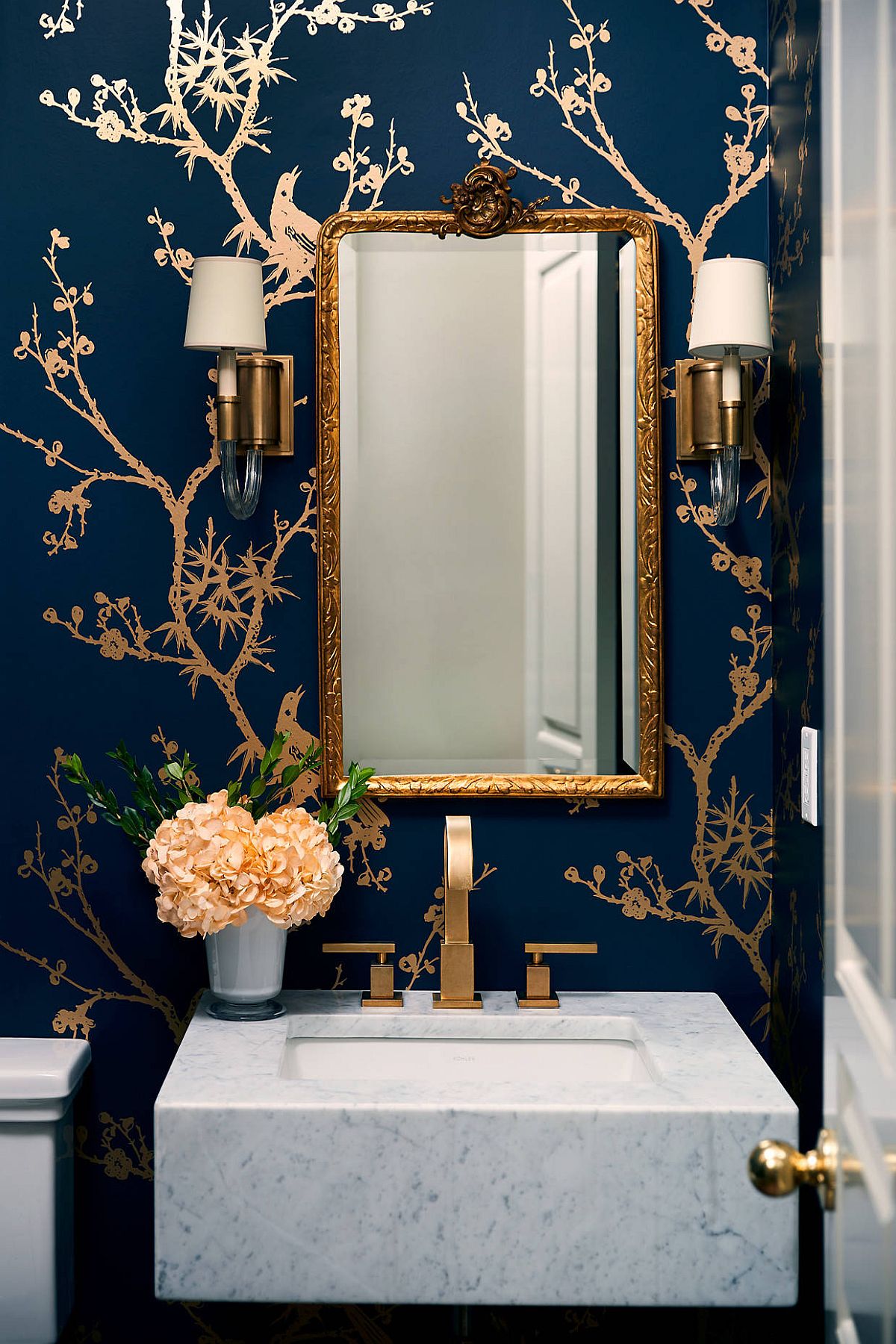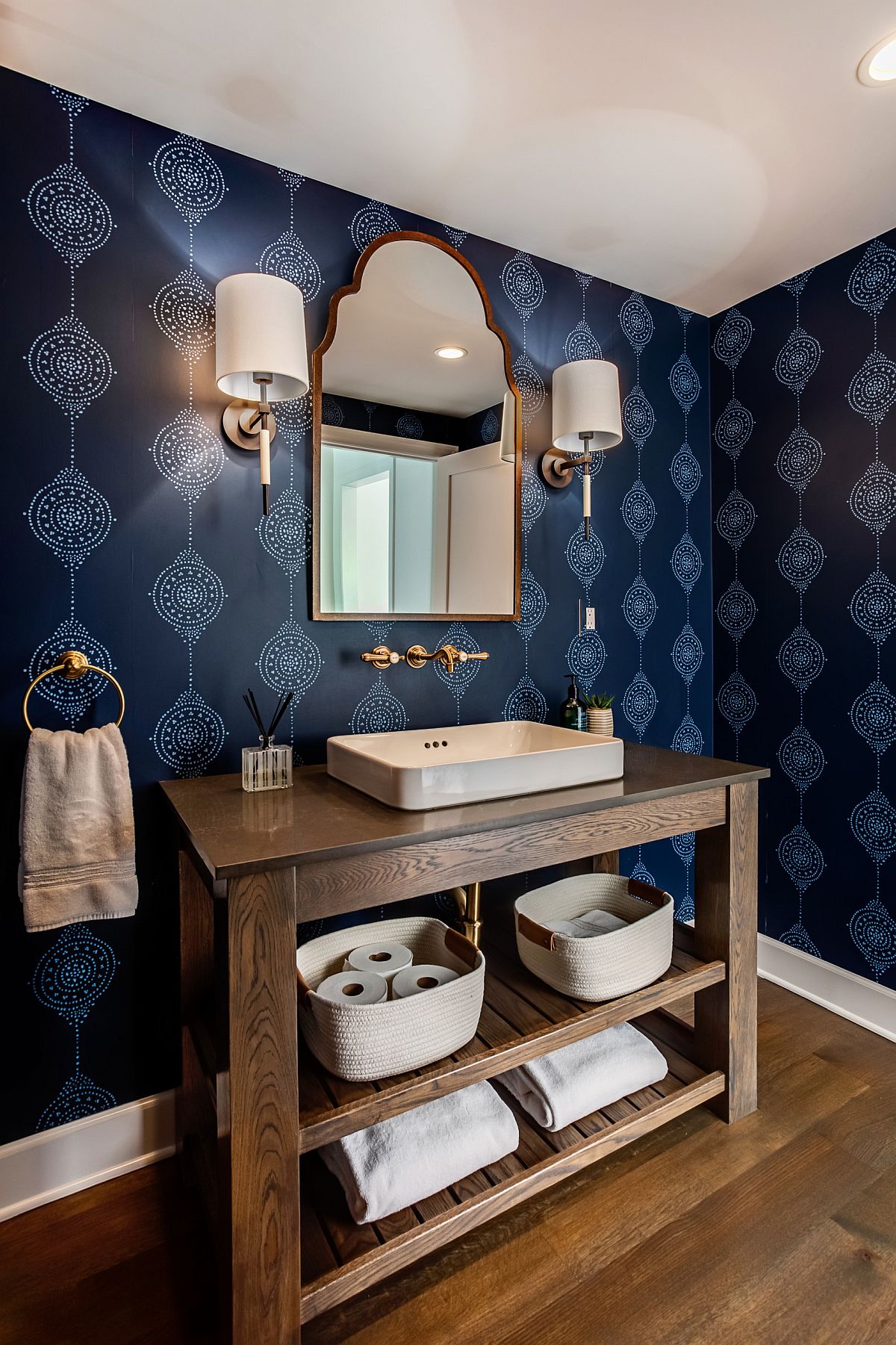 Going Green with Color
It is amazing to see how in the last 20 years, design in particular and the world in general has moved closer and closer towards a greener, healthier lifestyle. Even those in big cities now want to spend more time in the lap of nature. If you cannot bring actual greenery into the powder room because of limited space or style constraints, then the next best option is undoubtedly to go green with the wall color. Unlike blue, you have to be a bit more careful with green as too much of dark green can give the small space an ungainly look. One idea that we particularly love in here from the many below is the use of malachite green wallpaper.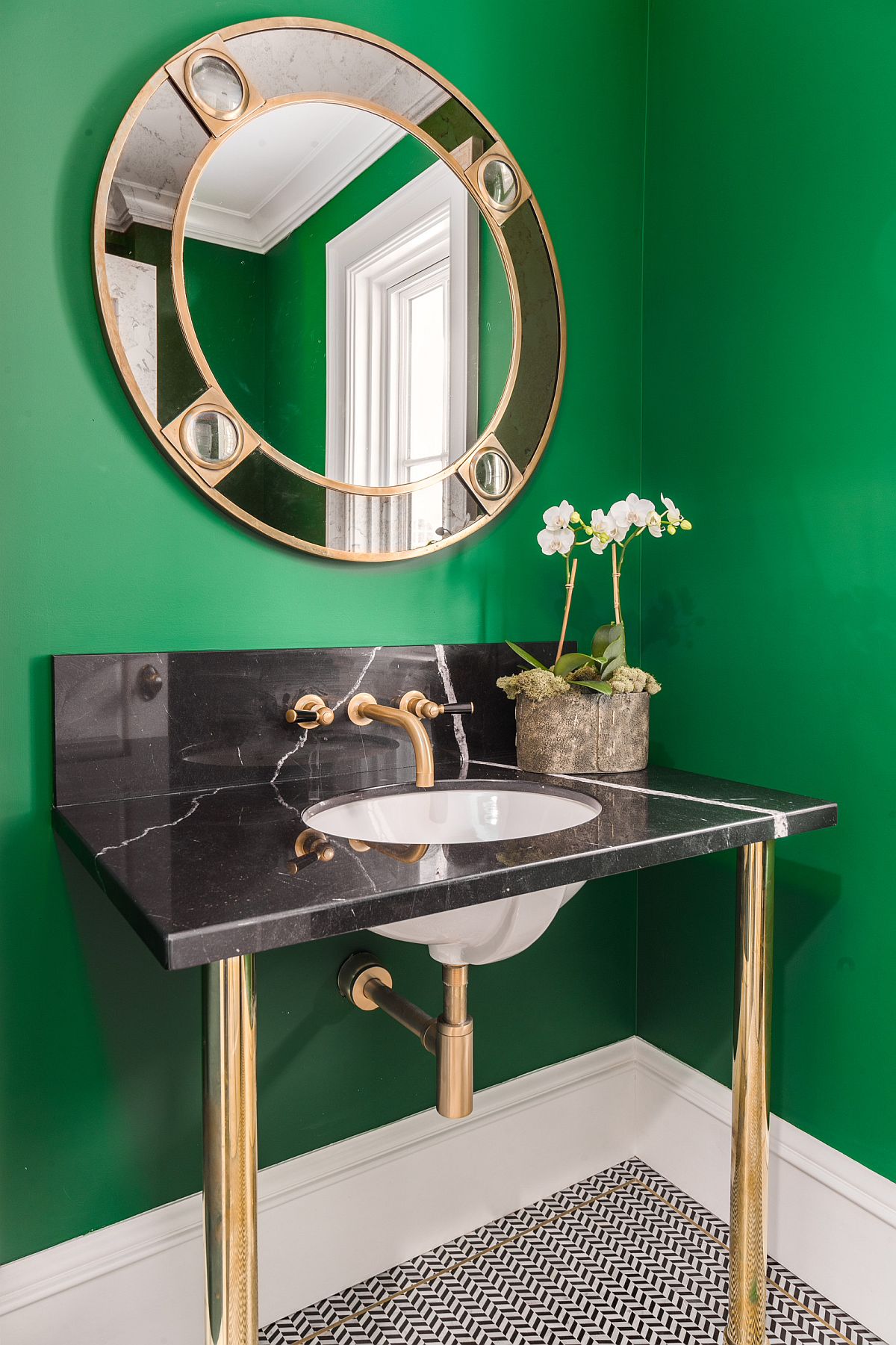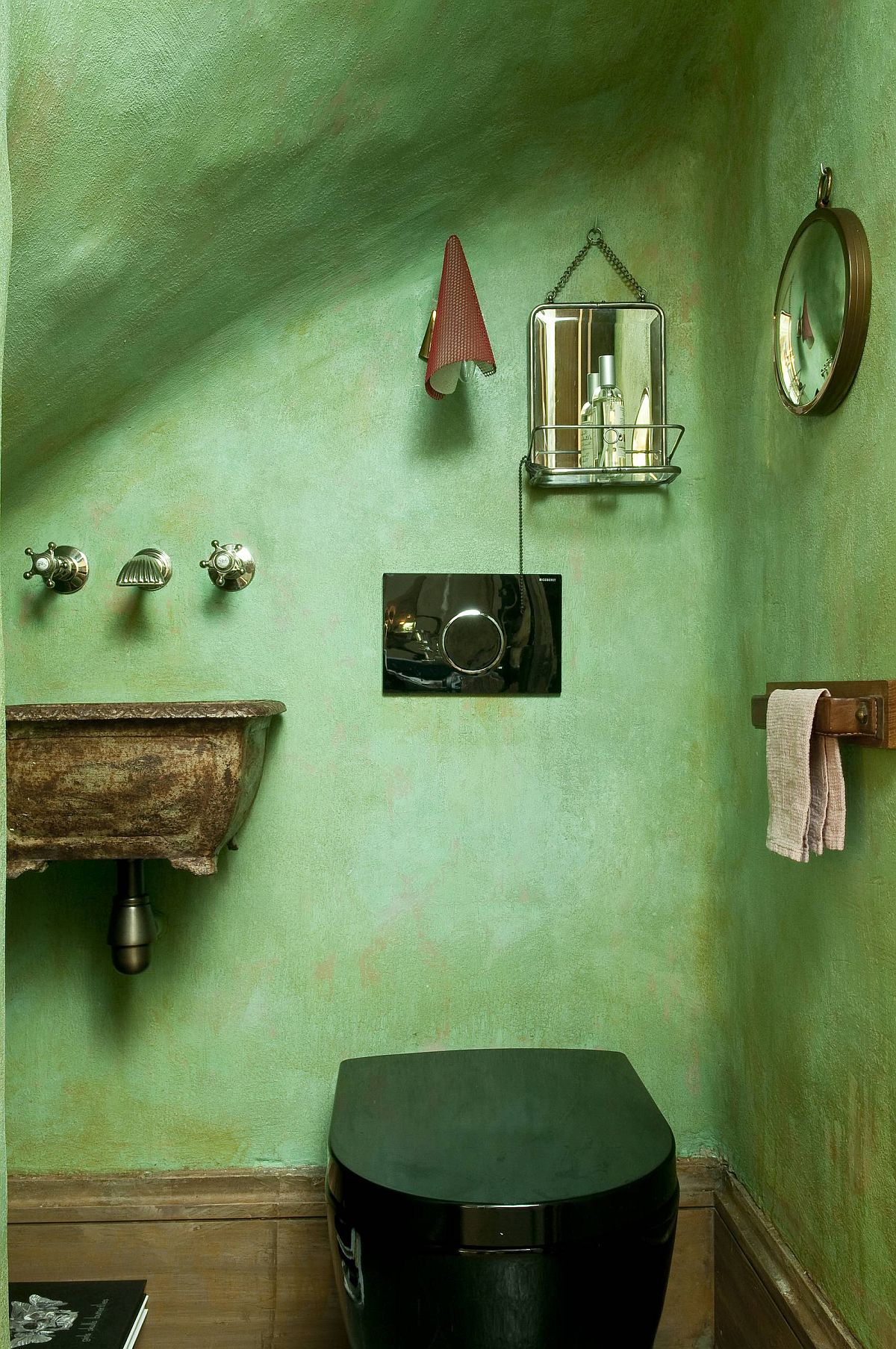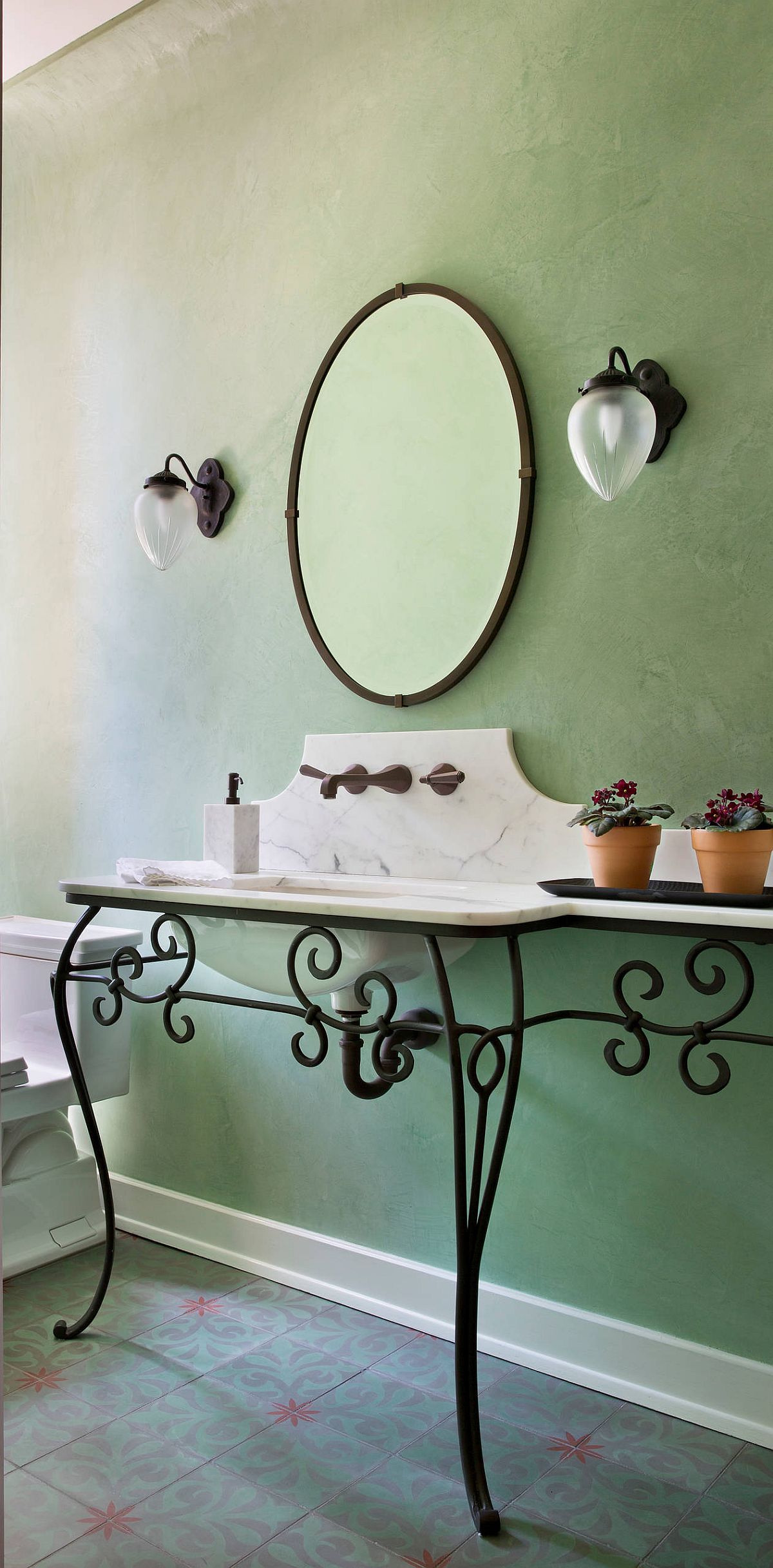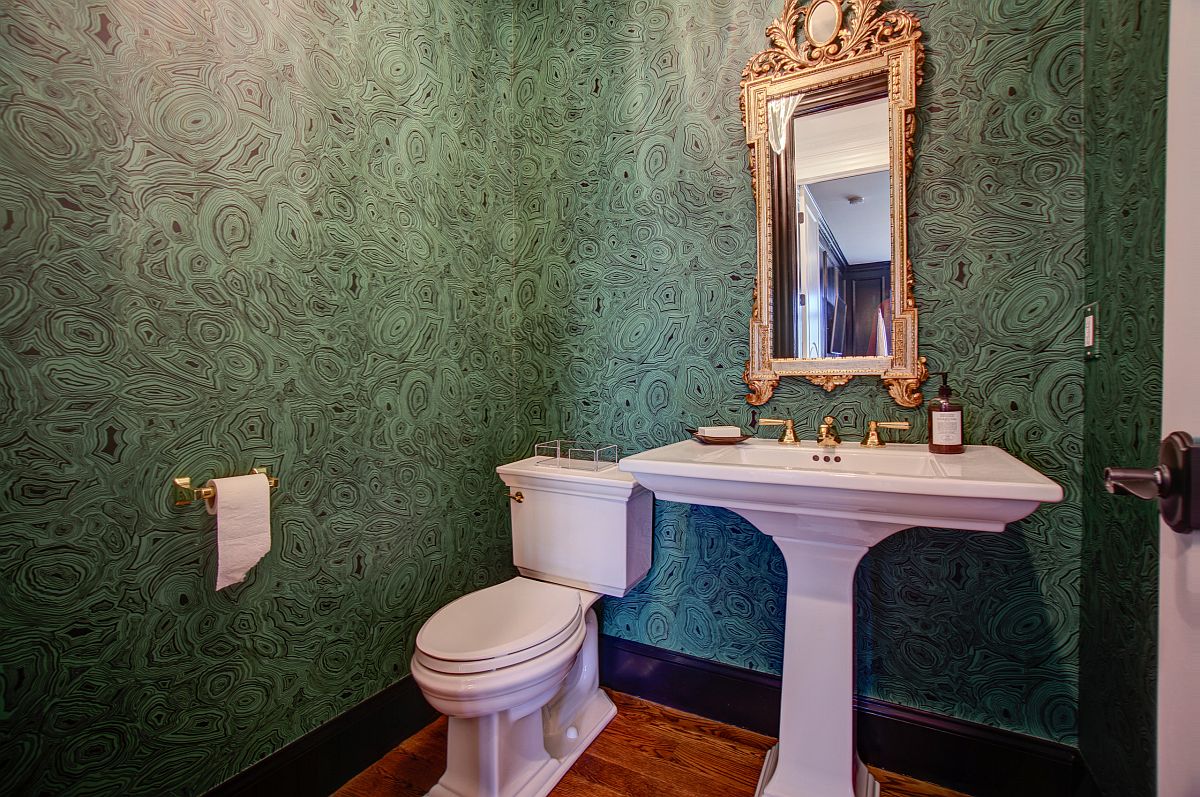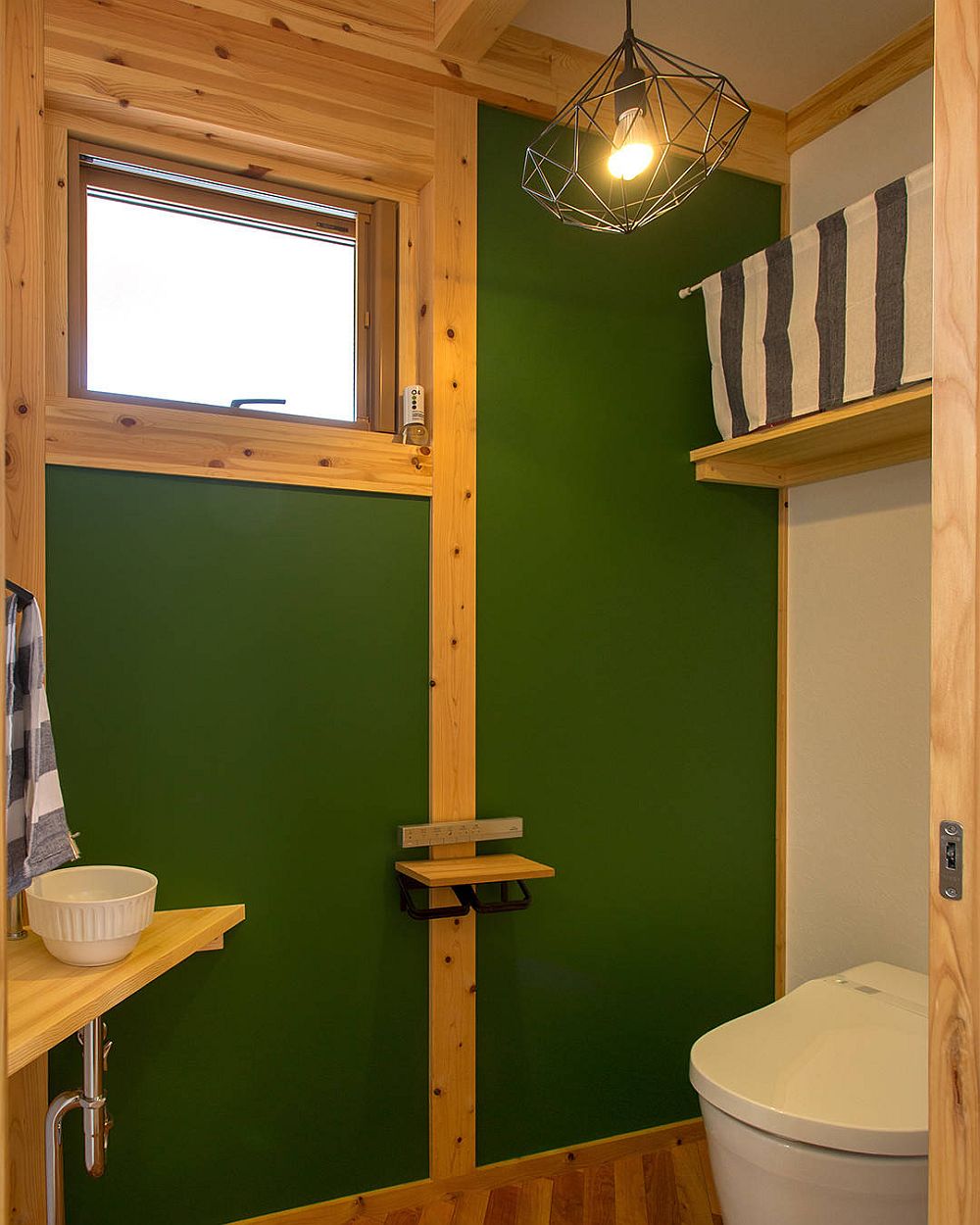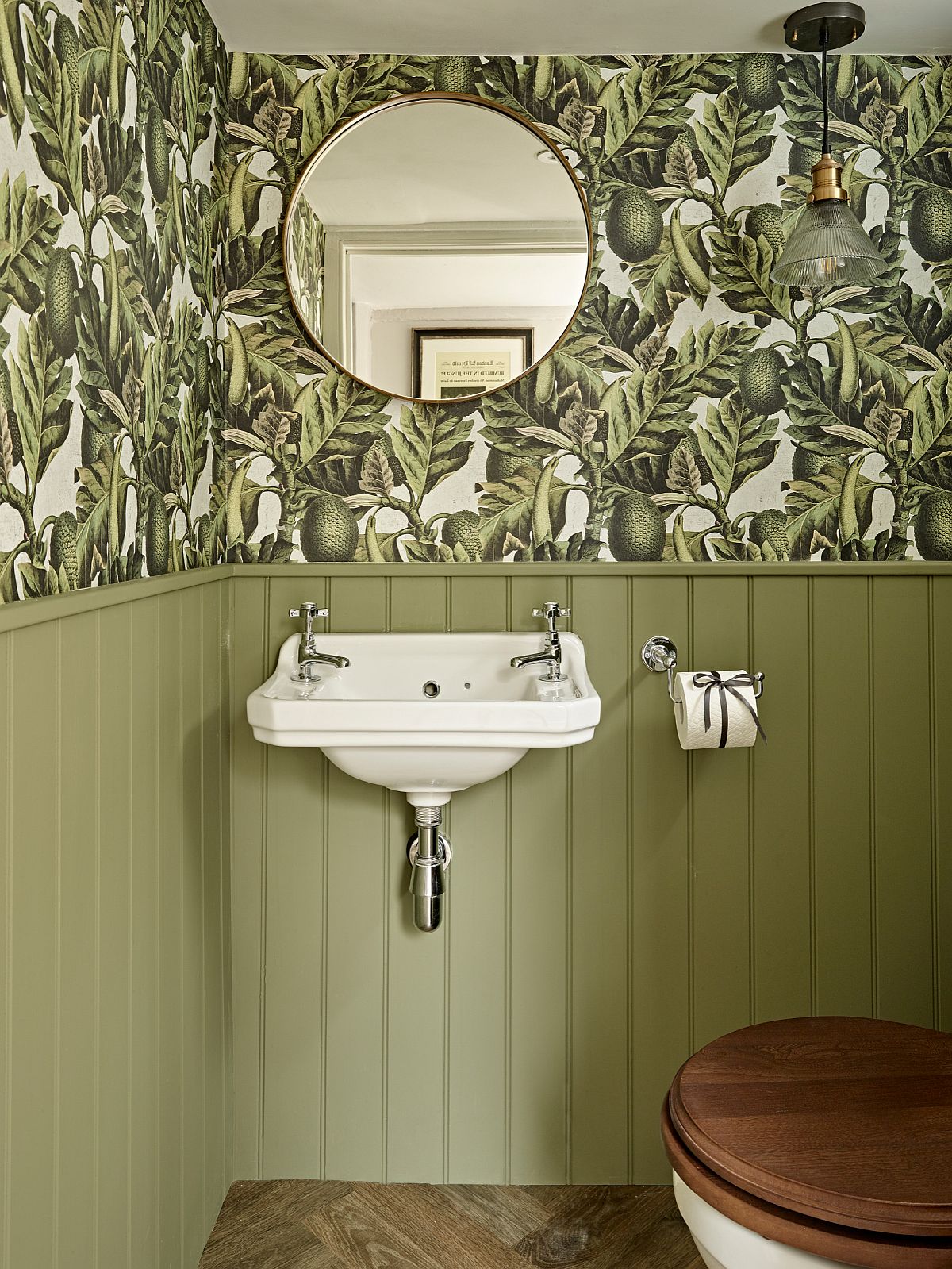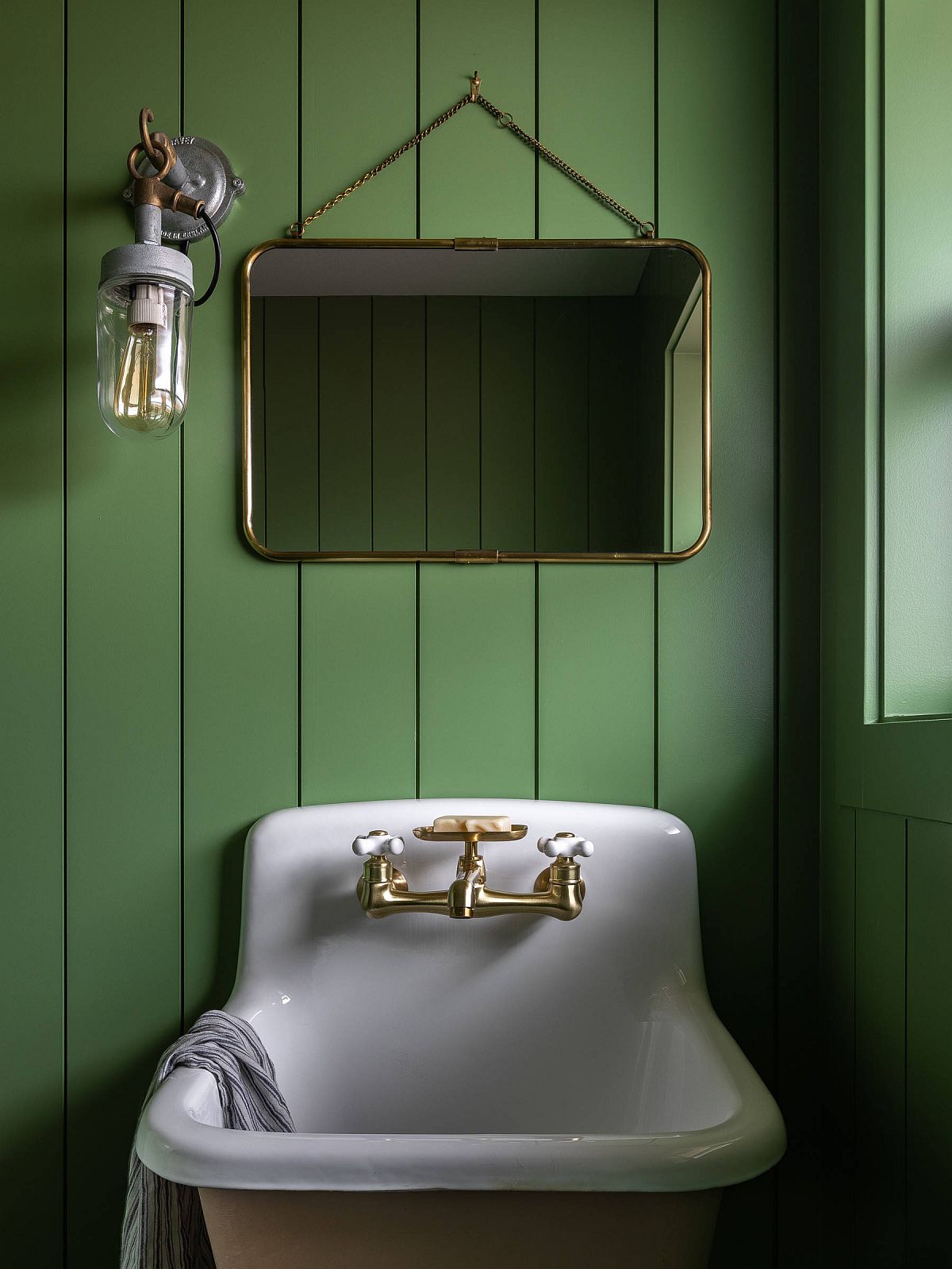 Yellow Works with Different Styles
Yellow might be a surprising choice in the modern powder room, but it is still a color that can work well as both a neutral hue and one that rings brightness to the white interior. Textured walls in yellow are great in the Mediterranean style powder room with an ornate wooden vanity and this goes for the classic farmhouse-styled powder room as well. Be it walls colored in mellow yellow or a background covered in yellow wallpaper with a whole lot of pattern, this is a color that is bound to surprise you over the course of next few months.