Sometimes small spaces pack a big punch indeed. That is definitely the case with powder rooms; generally tiny spaces that make a big impact both in terms of aesthetics and ergonomics. One of the advantages of the powder room is the way in which it allows you to try out a style that is entirely different from the rest of your house. Instead of seeming like an oddity, this actually comes as a welcome change – transporting your guests into a pleasantly different world. While you can try out any style, theme and color scheme in the powder room, its size is often the biggest constraint.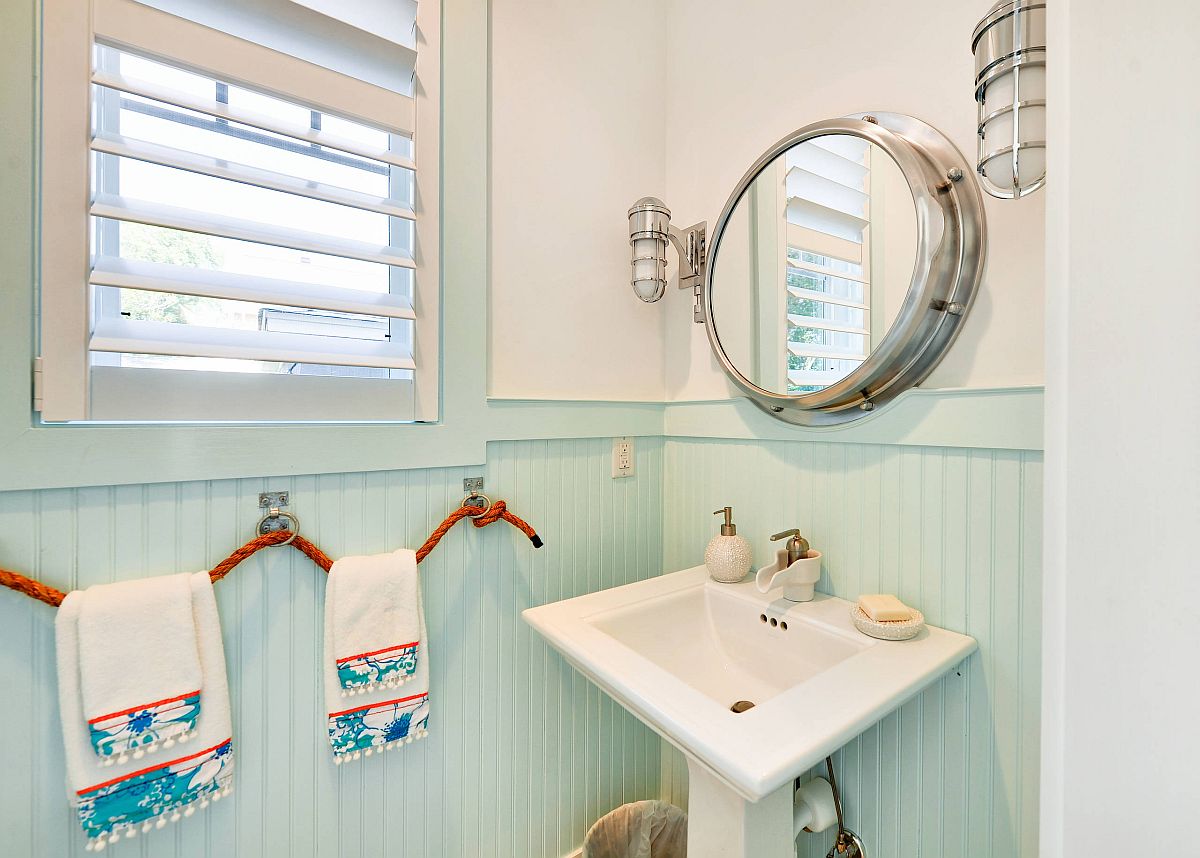 Homeowners prefer a powder room that is smart, stylish and feels a lot airier than it really is. This can be accomplished in a variety of ways. Everything from the colors chosen and lighting to connectivity with the outdoors plays a major rile here. But shaping all these factors is the style of the powder room itself. Today, we showcase the three best styles for the small powder room; styles that give it a spacious and cheerful look. These 3 styles are also super-trendy and you will love how any modern powder room can be morphed into a space with one of these styles.
Coastal is a Hit Every Time!
If there is one style that epitomizes light, brightness and a sense of joy all year long, then it is undoubtedly beach style. You can add coastal touches to this basic version and create a powder room that feels like a breath of fresh air! It is easy to create and once again, white is the color that binds it all together in here. Throw in pops of blue (the shade you pick can vary between light and navy) and add coastal-themed décor and accessories for the perfect little space. From ropes and star fishes to ship wheels and more, ushering in the coastal look is all too easy!
RELATED: Cheerful Spunk: Enliven Your Powder Room with a Splash of Orange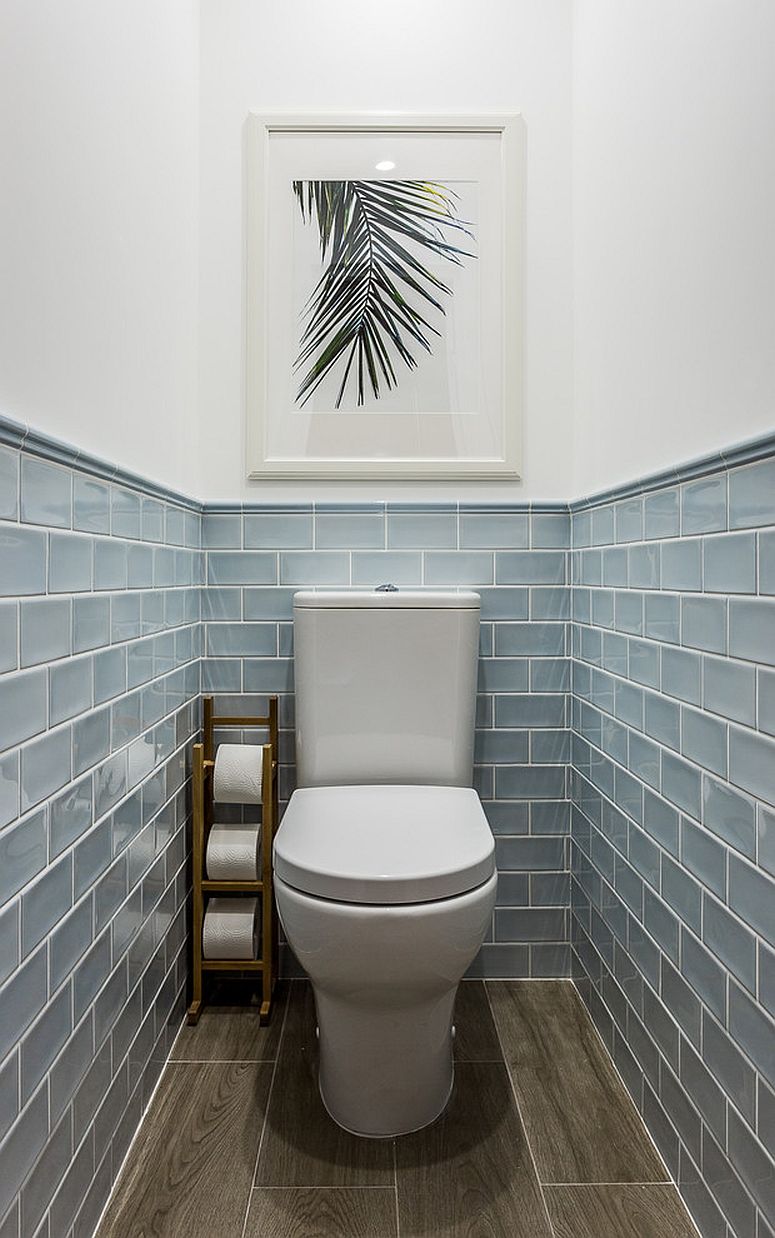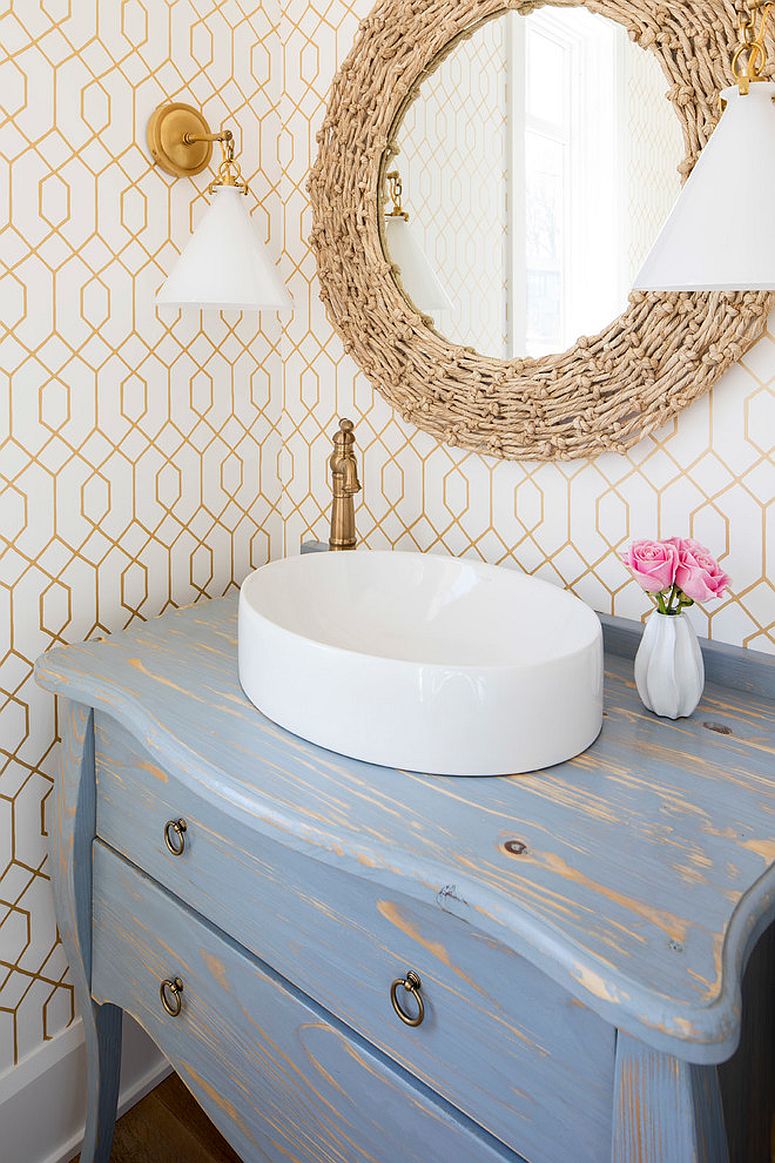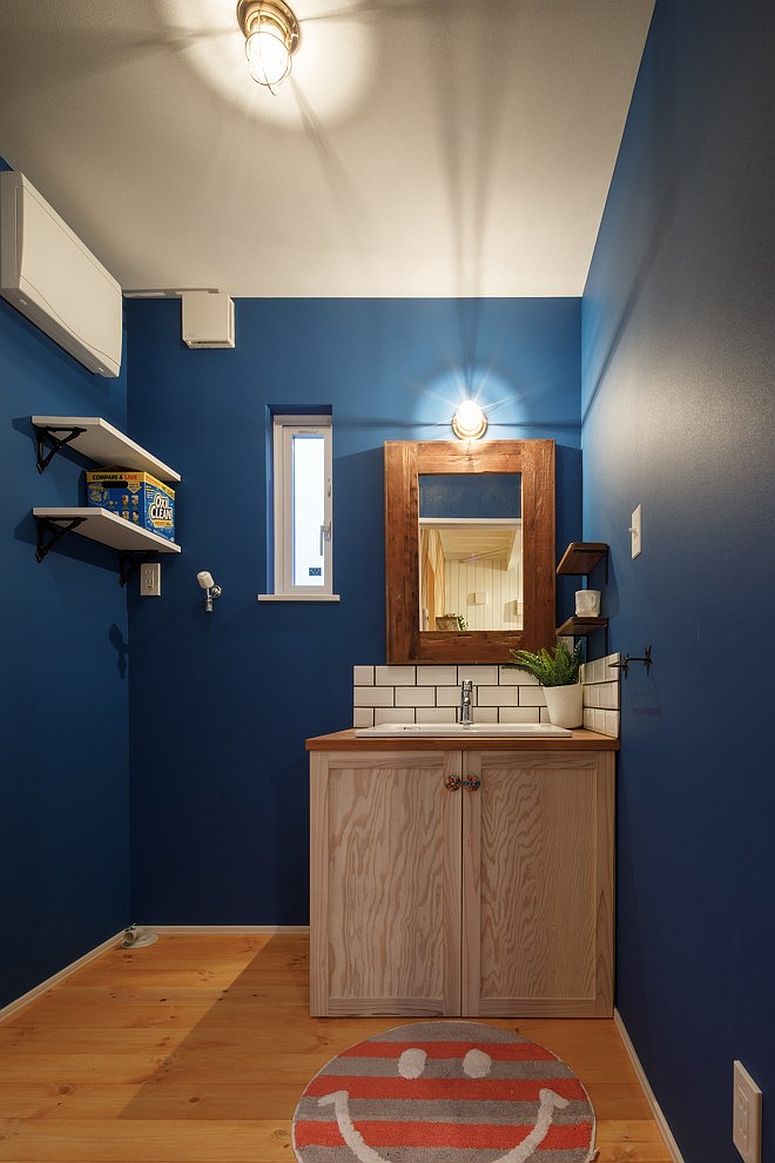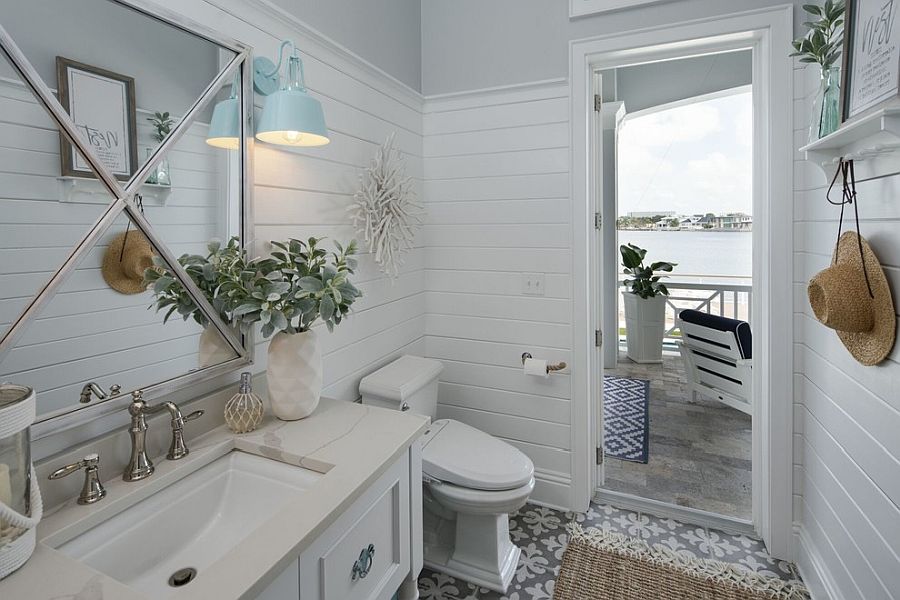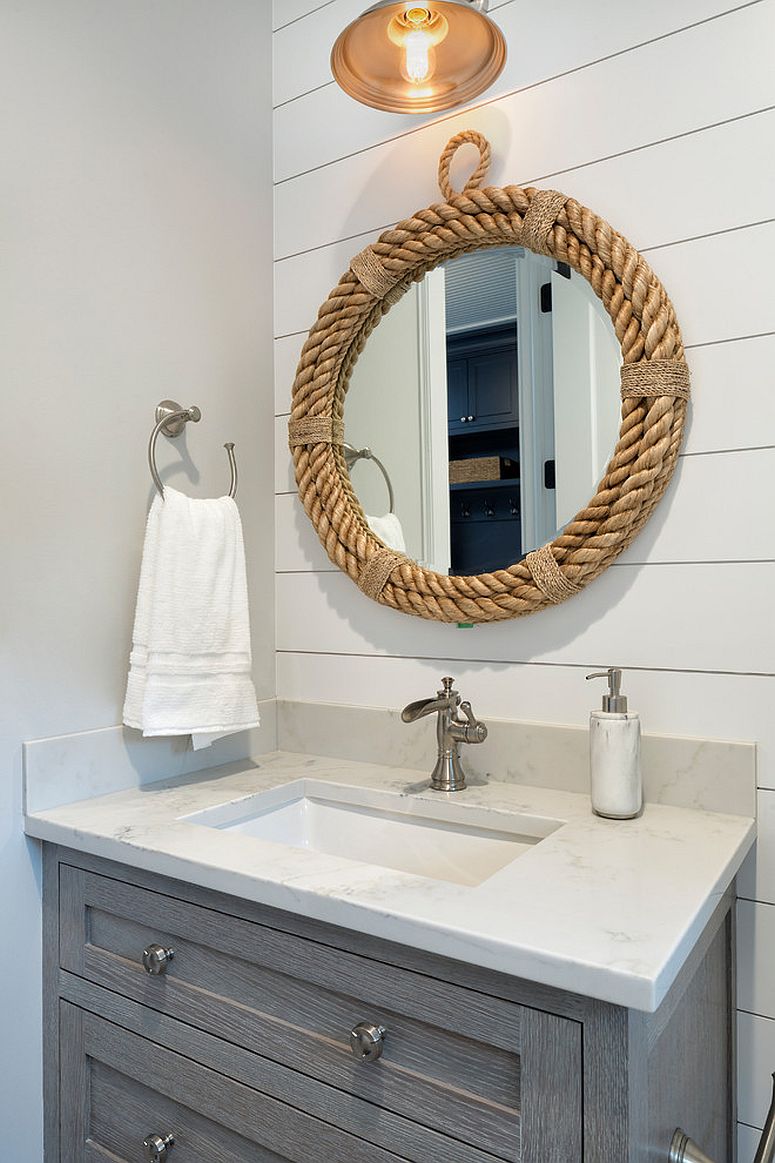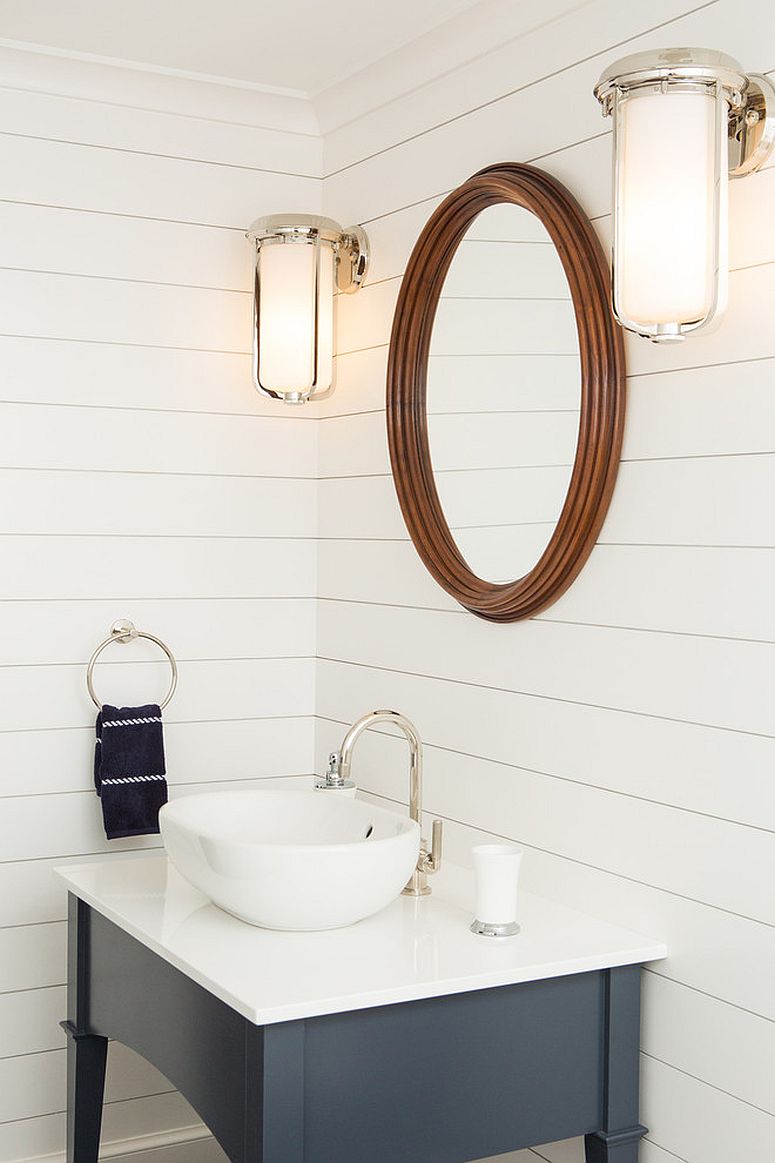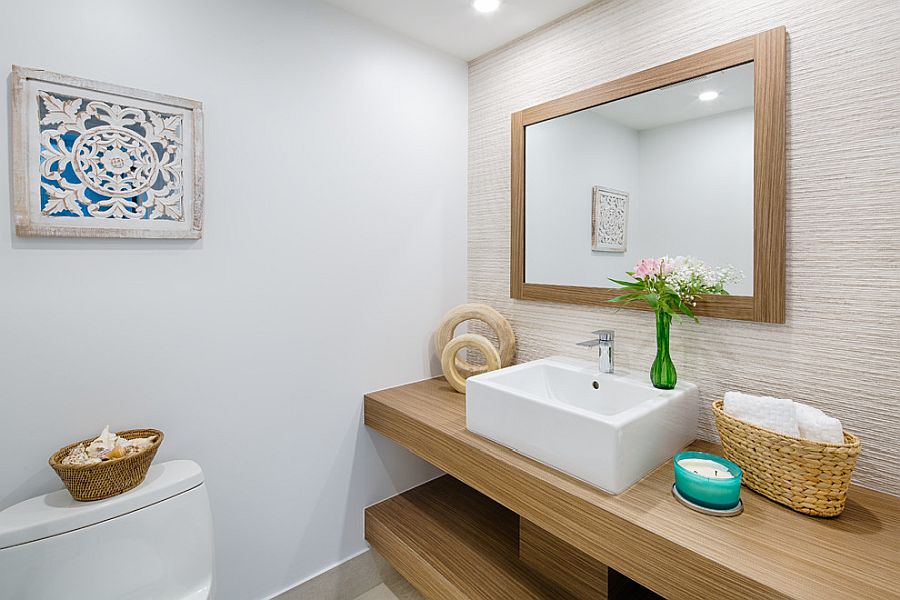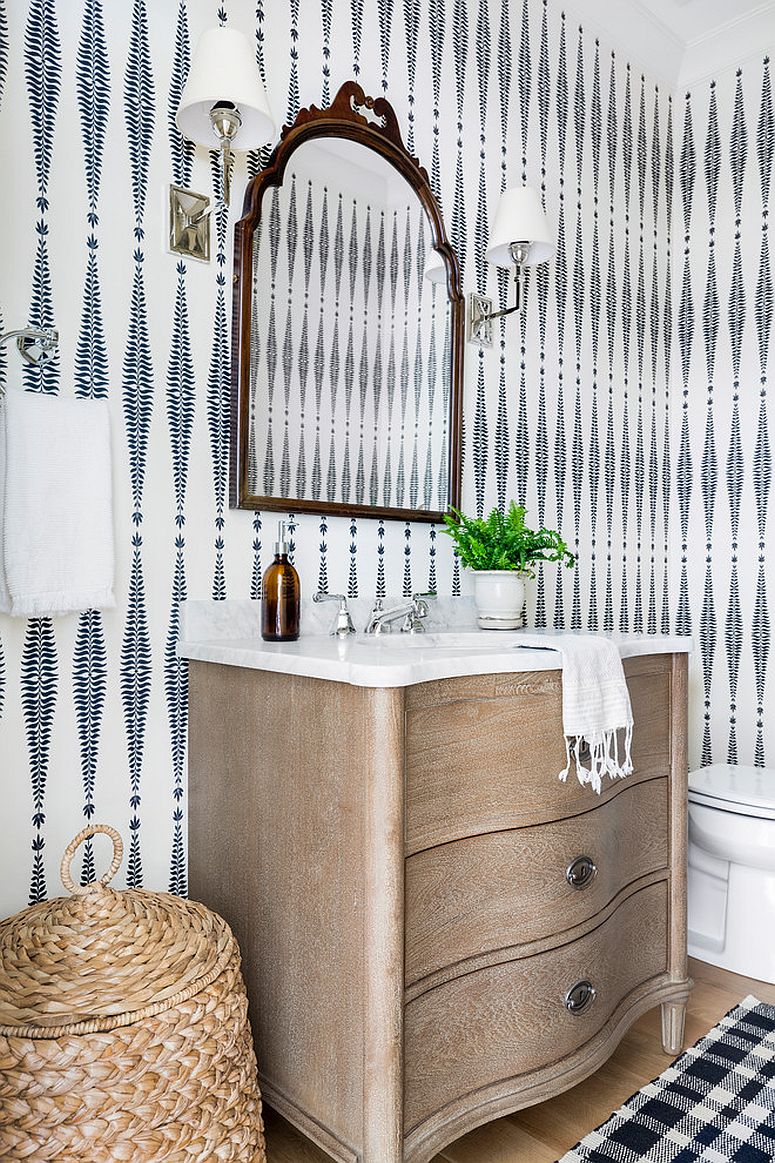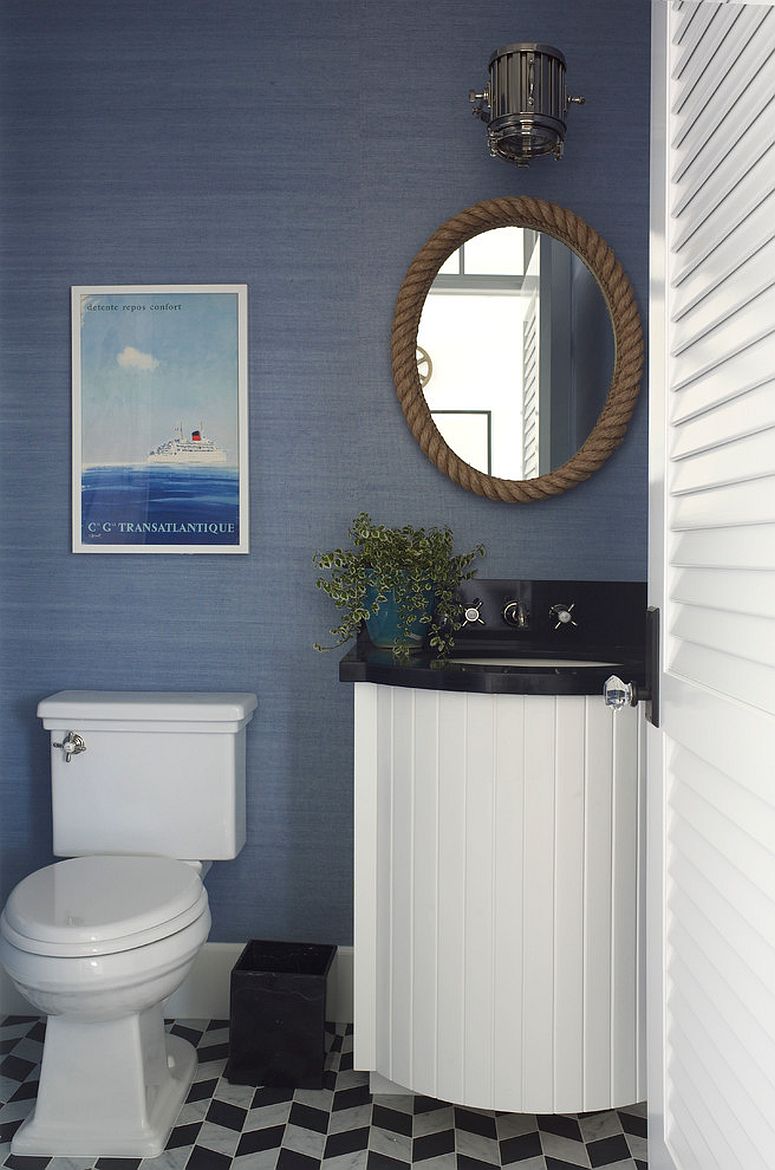 Scandinavian Makes a Statement
Another style that is trendy, easy to create from a modern 'base' of sorts and always bright and smart is Scandinavian. Scandinavian style inherently places emphasis on minimalism, simplicity and an ability to do more with less. You also do not get an overload of color in here and there is no shortage of natural light as well. Décor in this style is often crafted in wood and that gives the tiny powder room a cozy appeal. There are obviously plenty of variants that you can try out and some feel a bit more 'contemporary' than others. But no matter which way you veer, Scandinavian style powder rooms are always delightful.
RELATED: 20 Gorgeous Wallpaper Ideas for Your Powder Room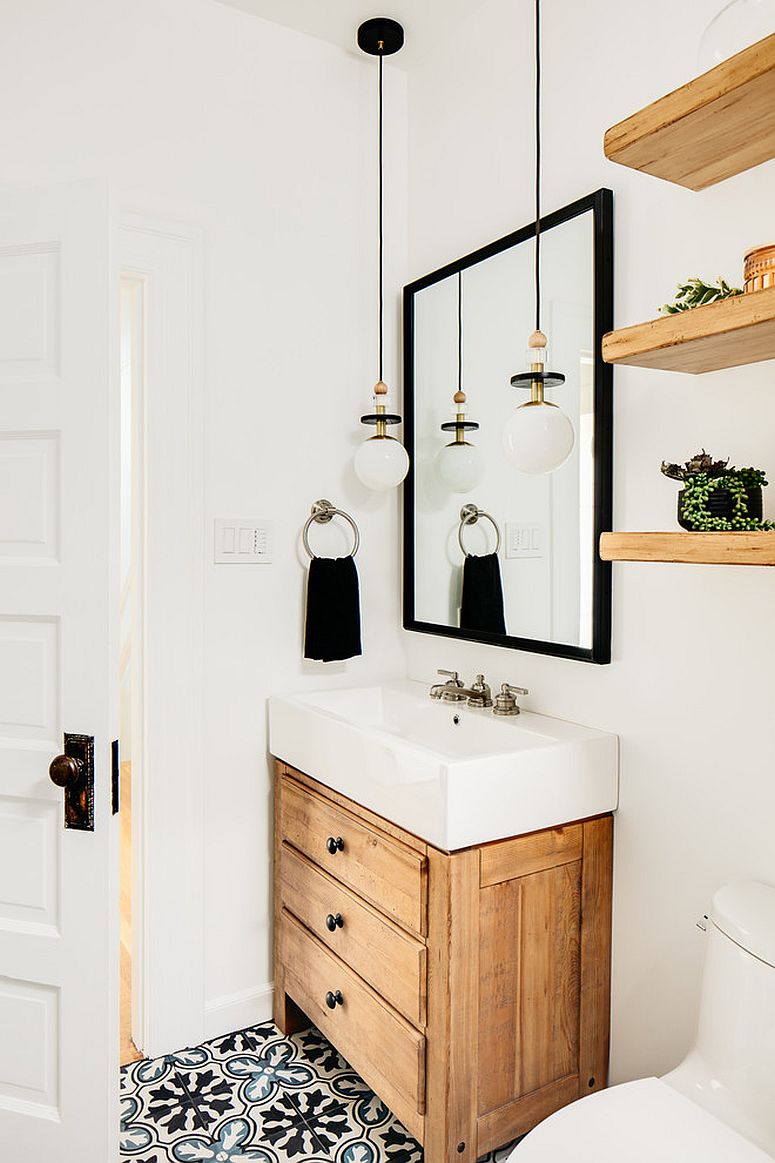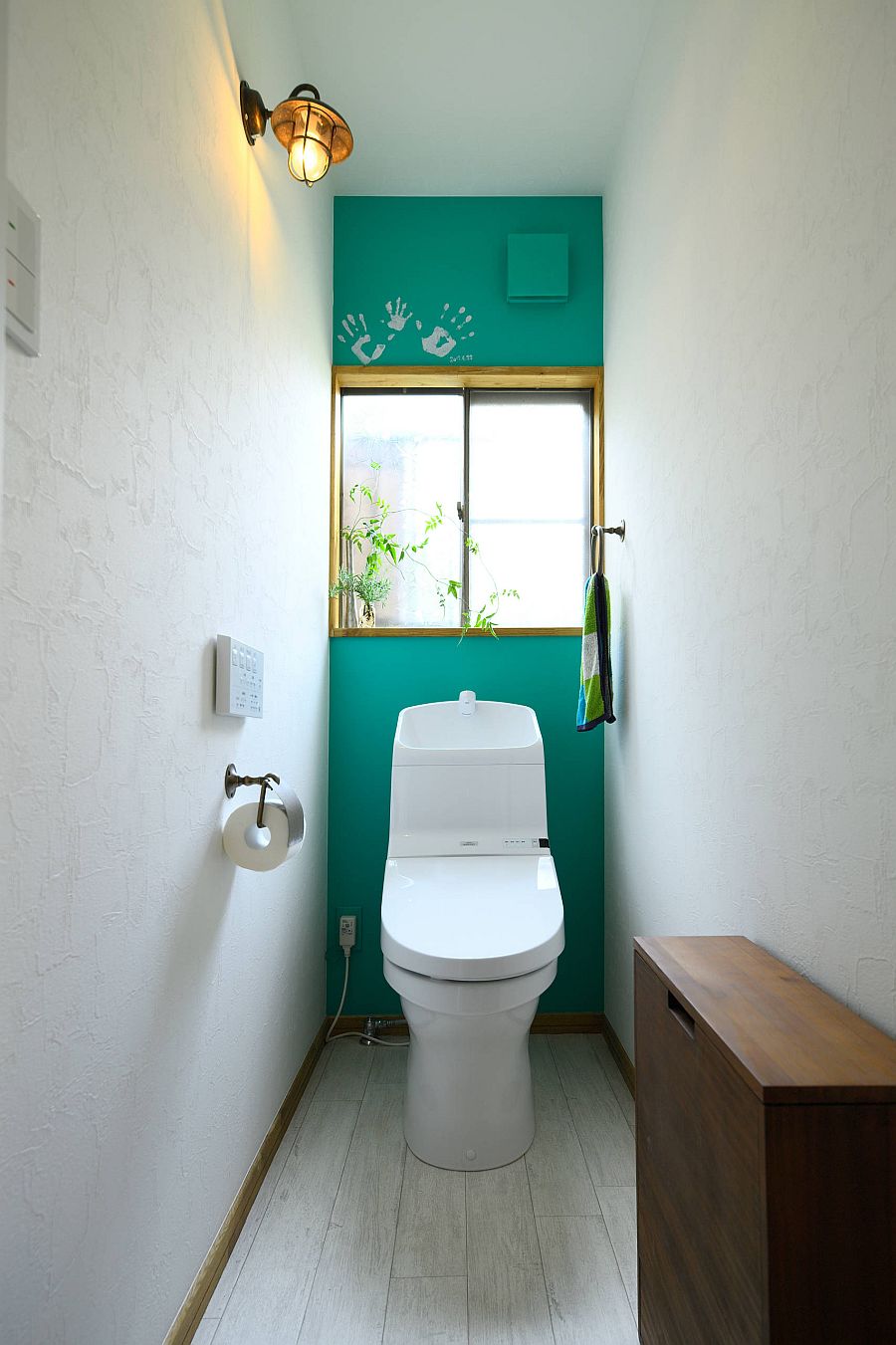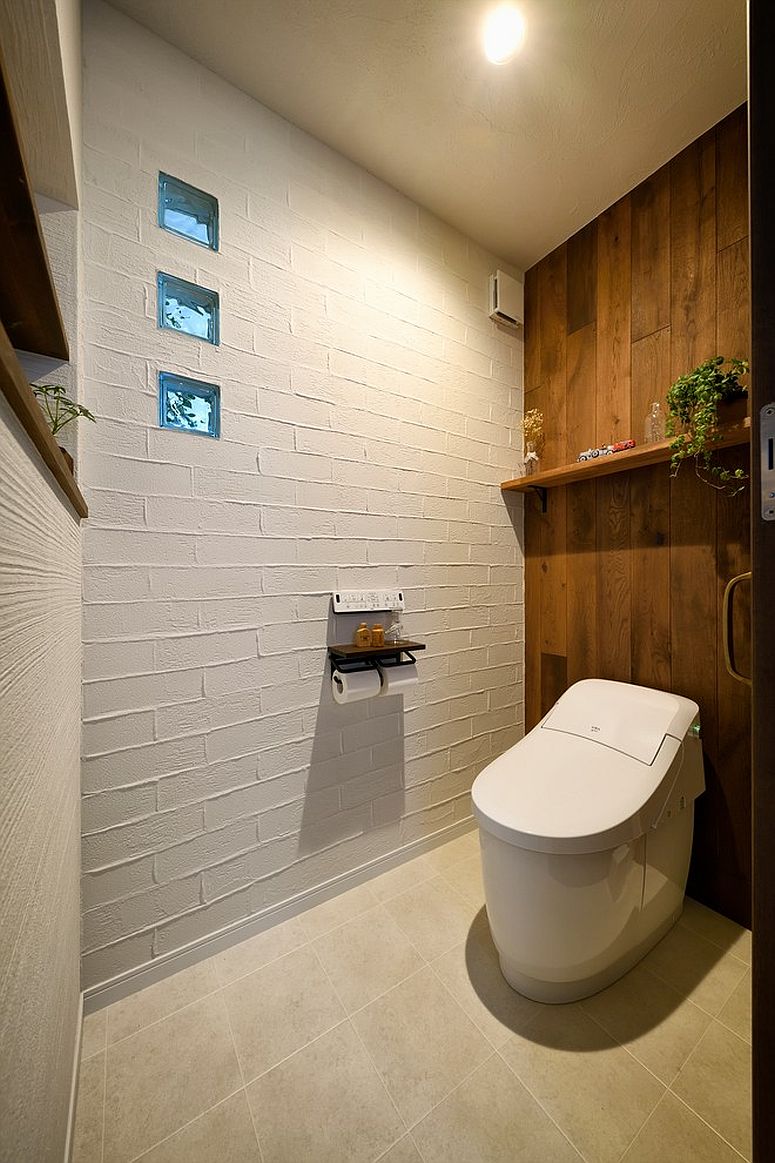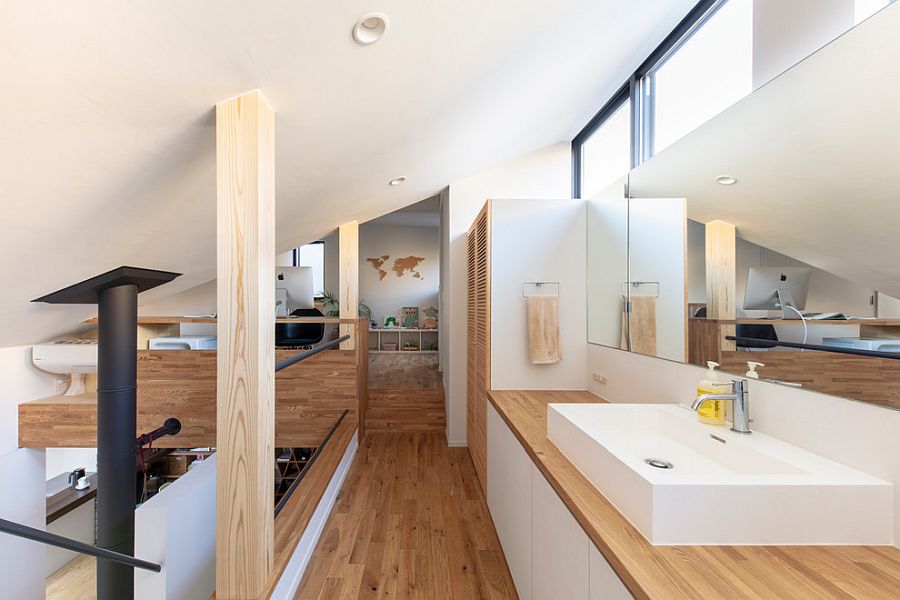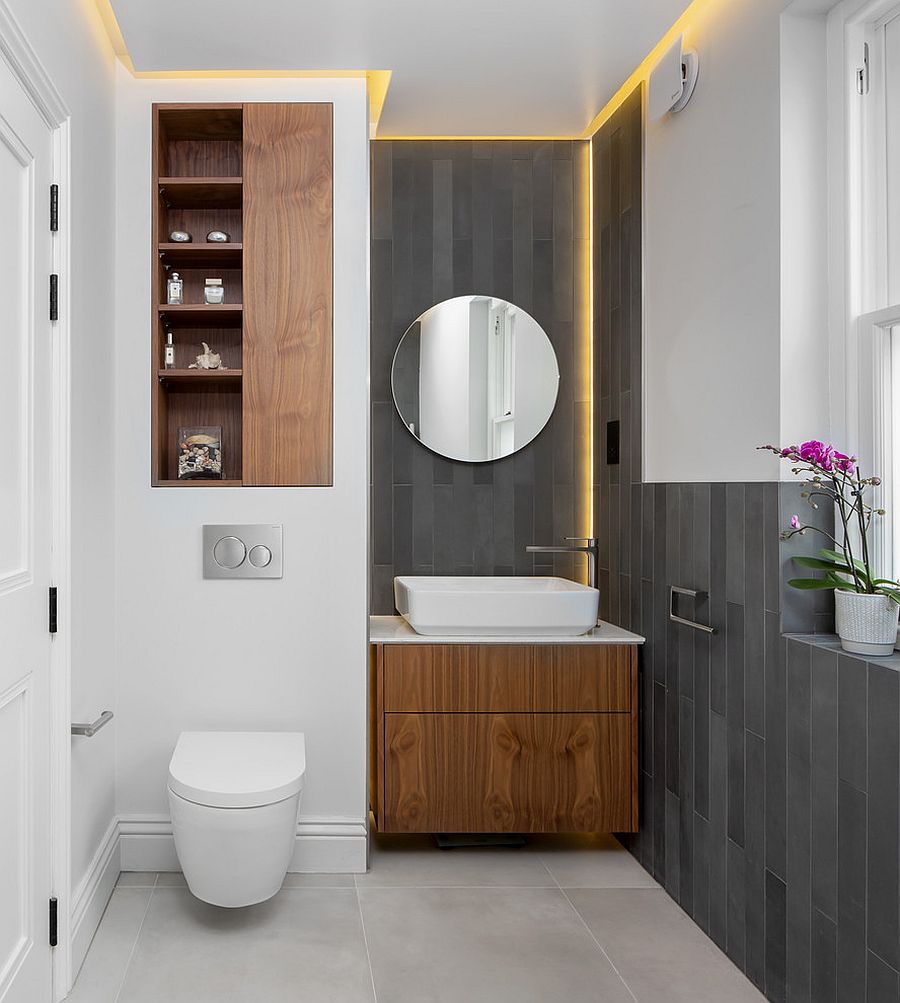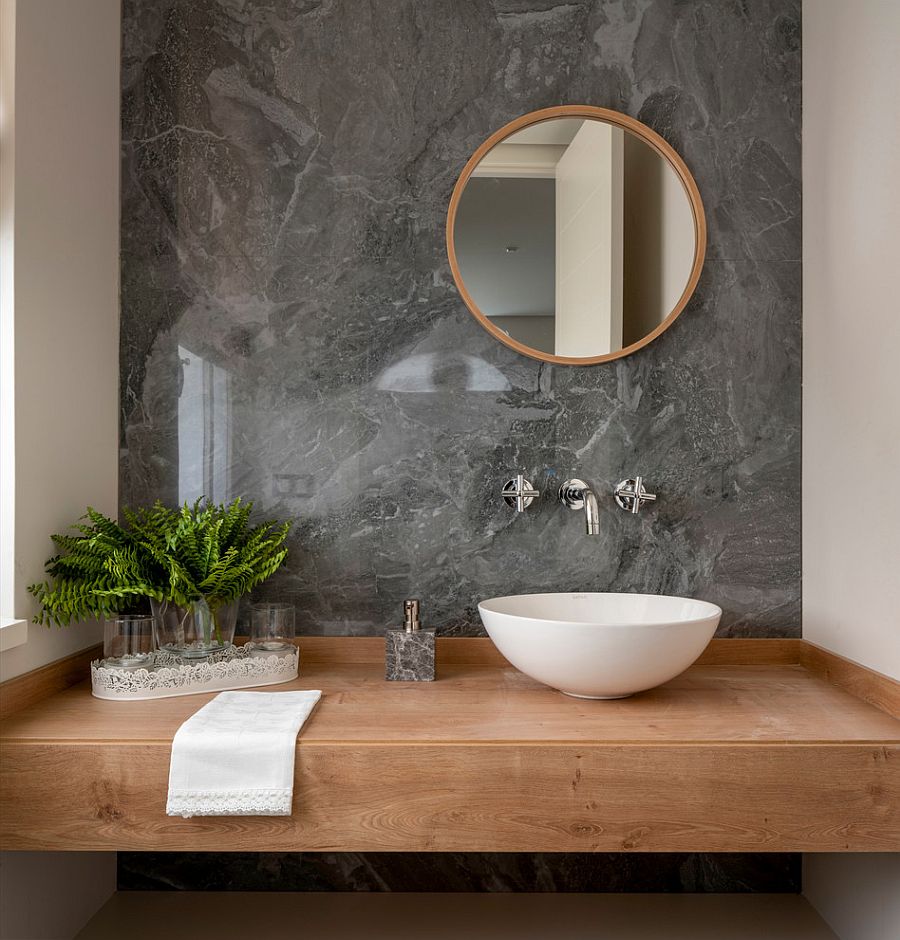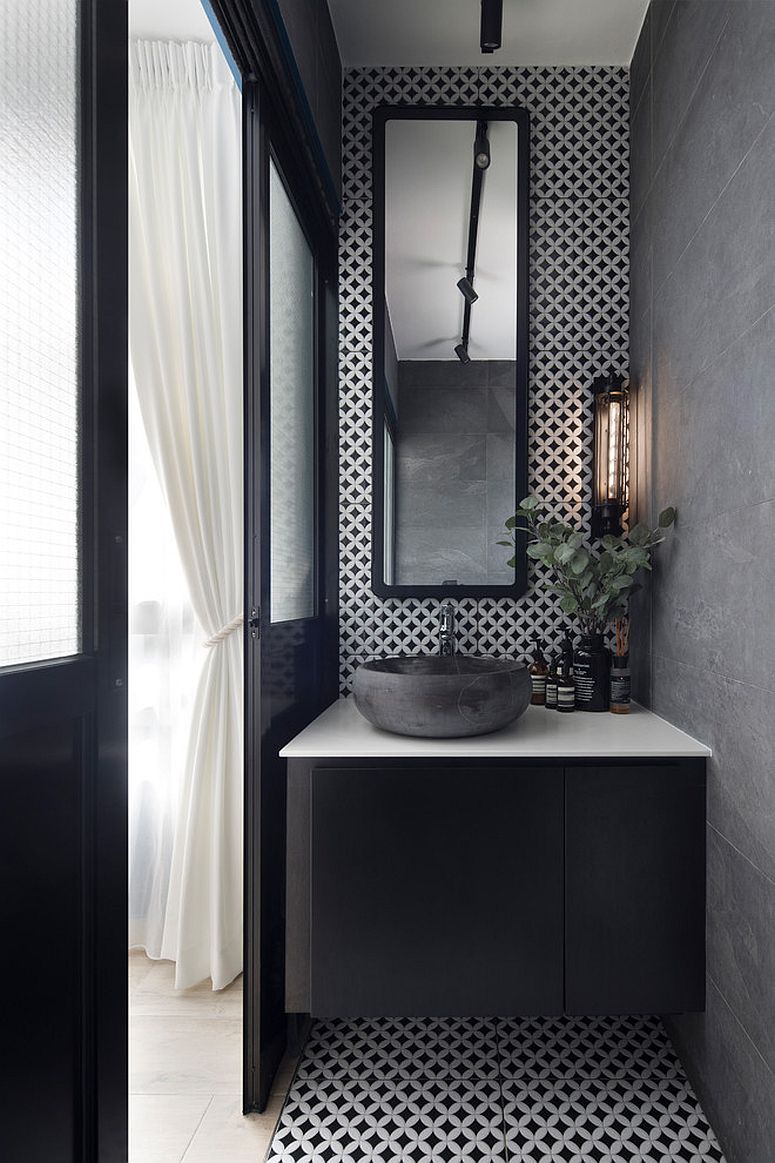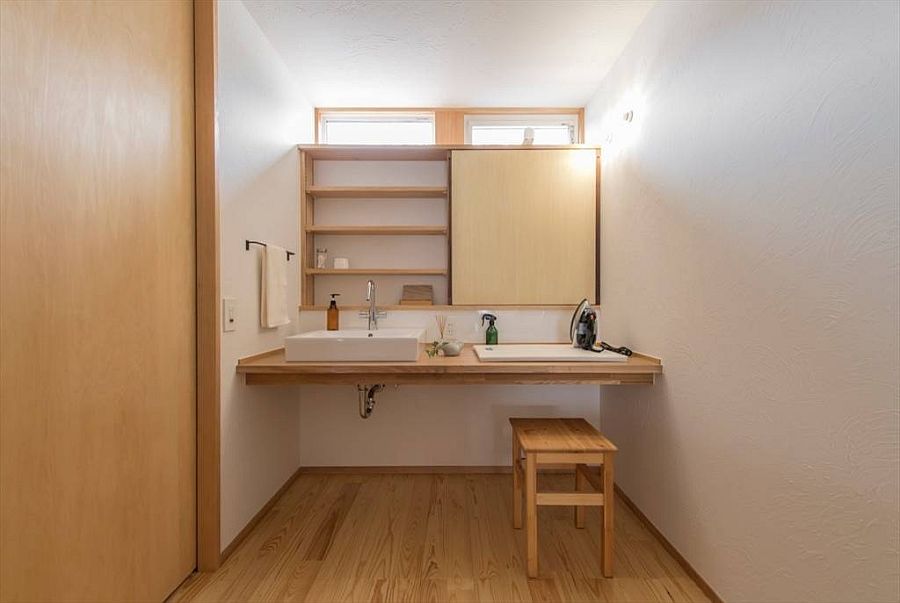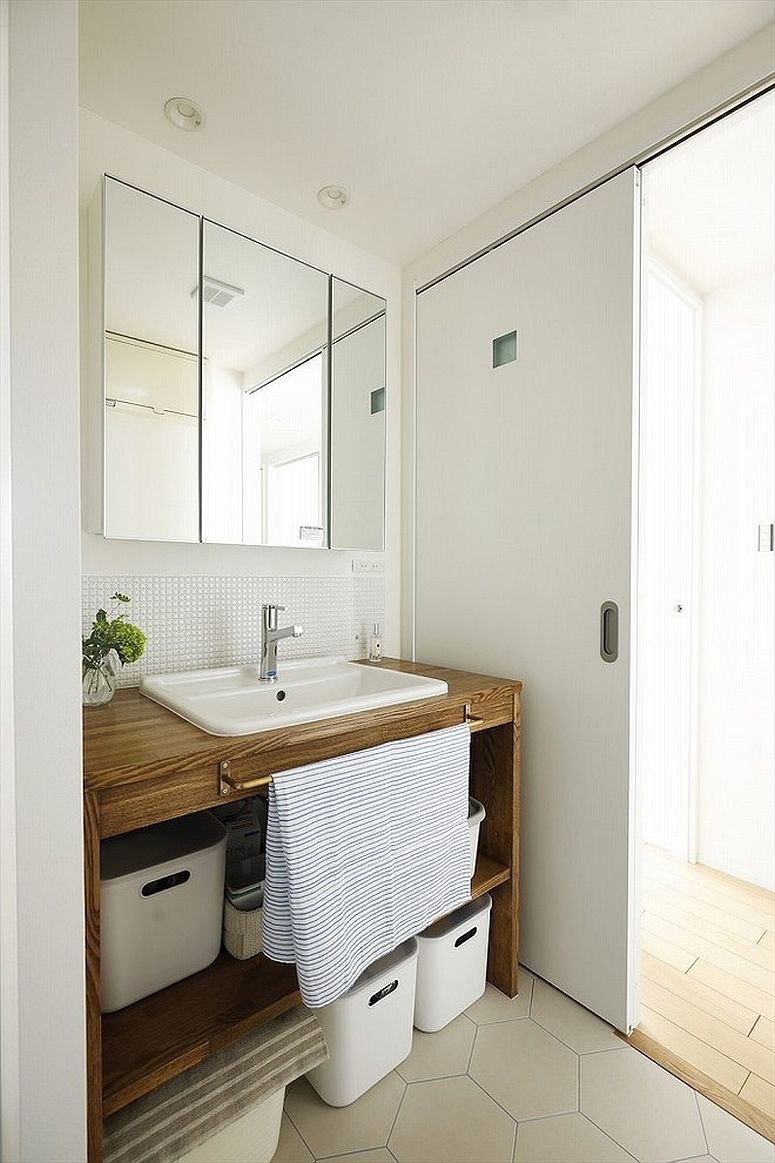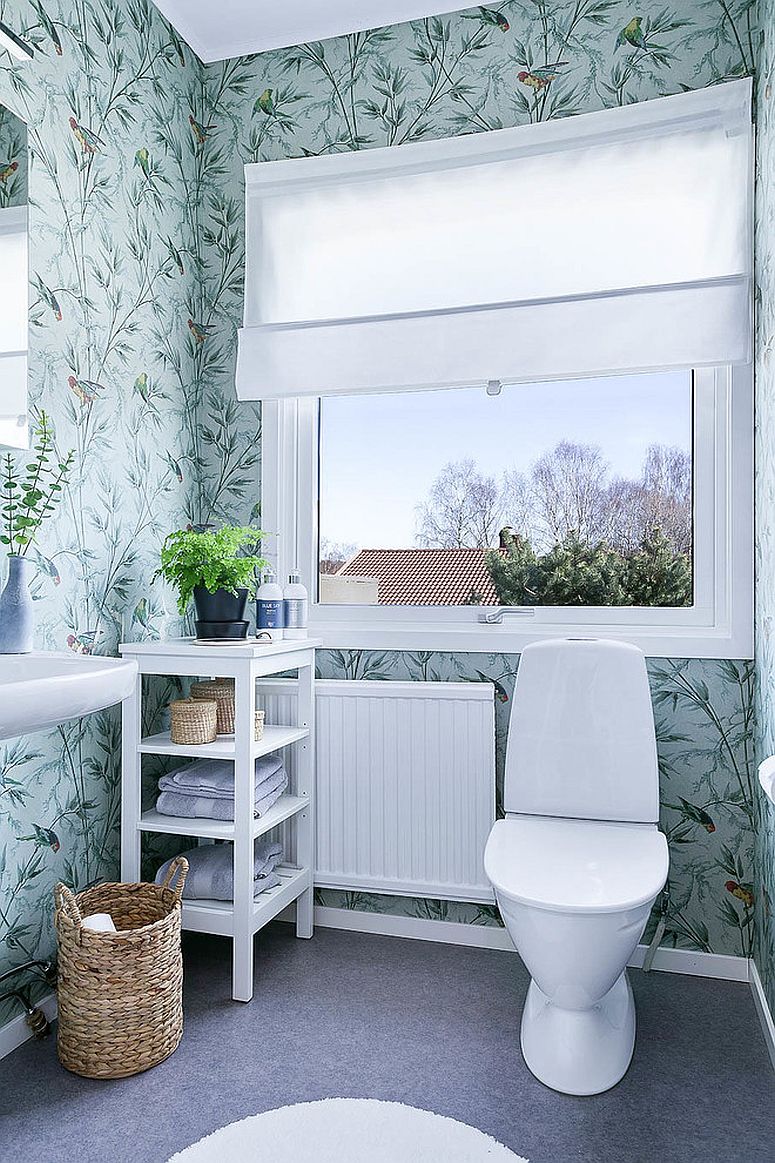 Shabby Chic Powder Rooms
Unlike coastal and Scandinavian looks, the shabby chic theme gives you more freedom and more of a chance to express yourself. You can even bring in a touch of eclectic beauty to the small powder room, but overdoing it can be a cluttered and costly mistake. The best way forward is to keep color to a minimum, not to use more than two or three hues and to link it all using a common element. The best shabby chic powder rooms are often those in white. But you need not shy away from all color in here.
RELATED: Trending Dining Room Styles for Summer and Beyond: 20 Ideas, Inspirations