Colors do much more than just bring brightness to an interior. They make a style statement, set the mood and often showcase your personality in an unbridled fashion. Popular color trends also reflect the mood in society as a whole and encapsulate socio-economic scenarios of the time. Be it the happy, bright hues of 80's with flowery patterns, the restrained, polished beige and cream of 90's or the more circumspect grays in the first decade of this millennium; colors can be a good index to read society as a whole. Pantone's Color of the Year has been a major influencing factor in the world of decorating and fashion for a while now. This year, Classic Blue has been crowned its unrivaled king!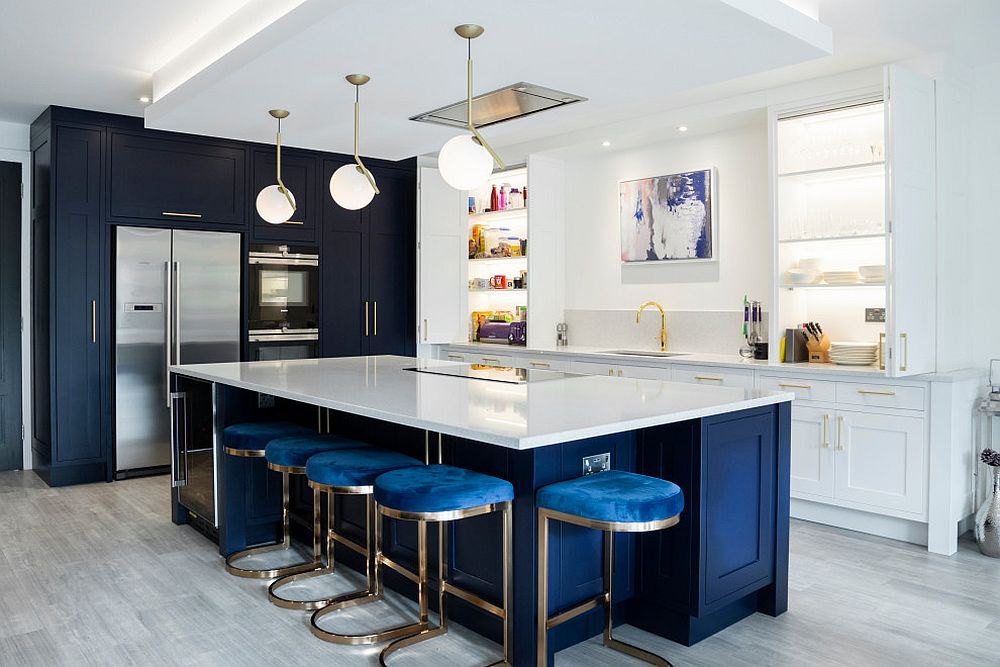 Unlike some of the colors in the past, the choice of Classic Blue is not one that needs a whole lot of convincing. It is a familiar and popular color; always one of the trendiest hues cutting across styles and eras. Blue is inherently an easy color to work with and one that is loved everywhere. If you love blue at its beautiful, deep best, then 2020 is the time to try it out and today we start that journey with a look at some of the most impressive kitchens in blue. Most of these kitchens employ a shade of blue that is as close to Pantone's pick as possible. Step in and be inspired!
A Classic that Never Fails!
We have always loved blue because it is a go-to color whenever we are in doubt and works well no matter where you use it. Of course, the shade of blue might change with time with grayish-blue holding sway at one point and lighter hues taking over on other occasions. Combining blue with white in the kitchen is the easiest color combination to pick and you can embrace 2020's blue revolution by just painting those old kitchen cabinets blue! Add to it a lovely blue island and other cleverly placed accents for a curated and classy blue and white kitchen.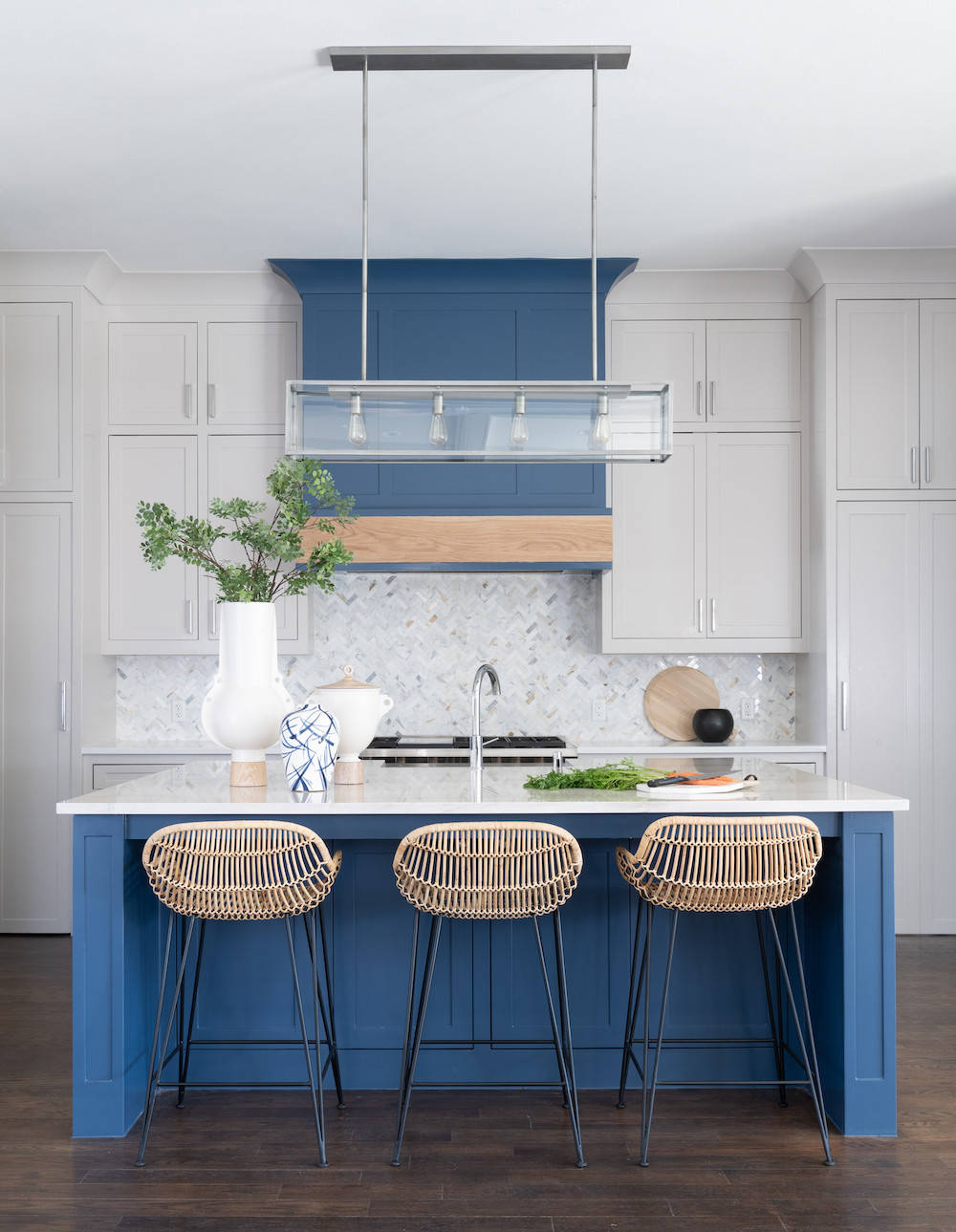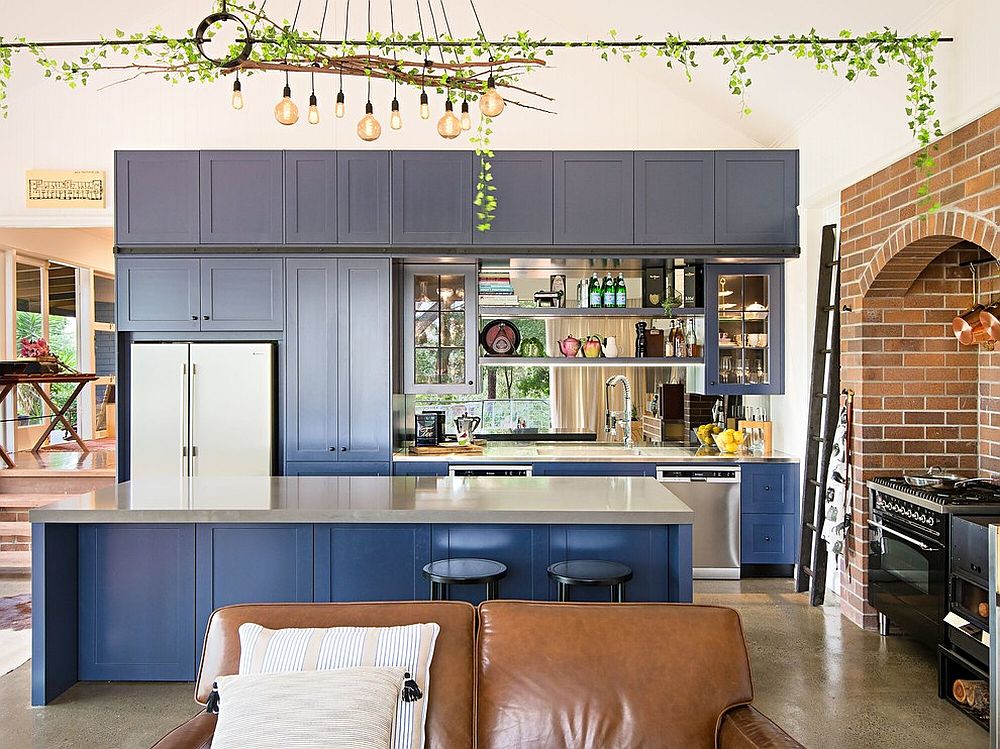 The Pantone Color of the Year selection process requires thoughtful consideration and trend analysis. To arrive at the selection each year, Pantone's color experts at the Pantone Color Institute comb the world looking for new color influences. This can include the entertainment industry and films in production, traveling art collections and new artists, fashion, all areas of design, popular travel destinations, as well as new lifestyles, playstyles, and socio-economic conditions.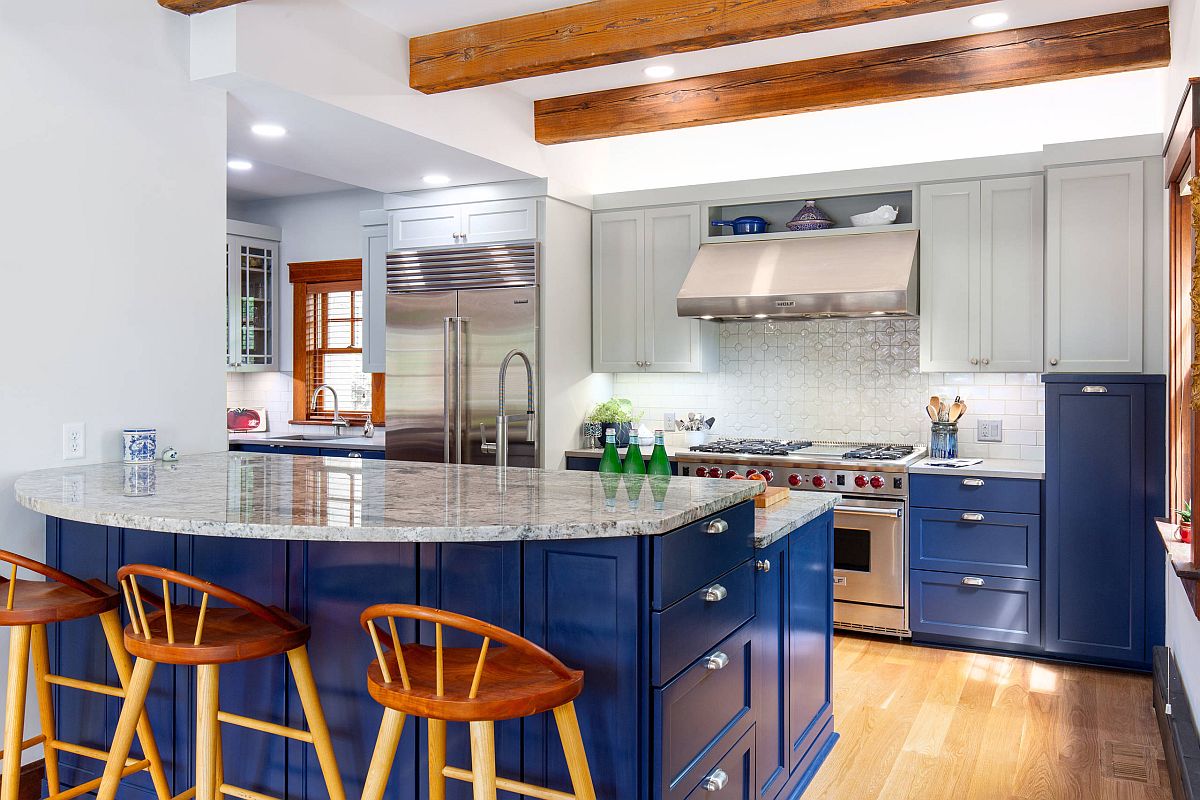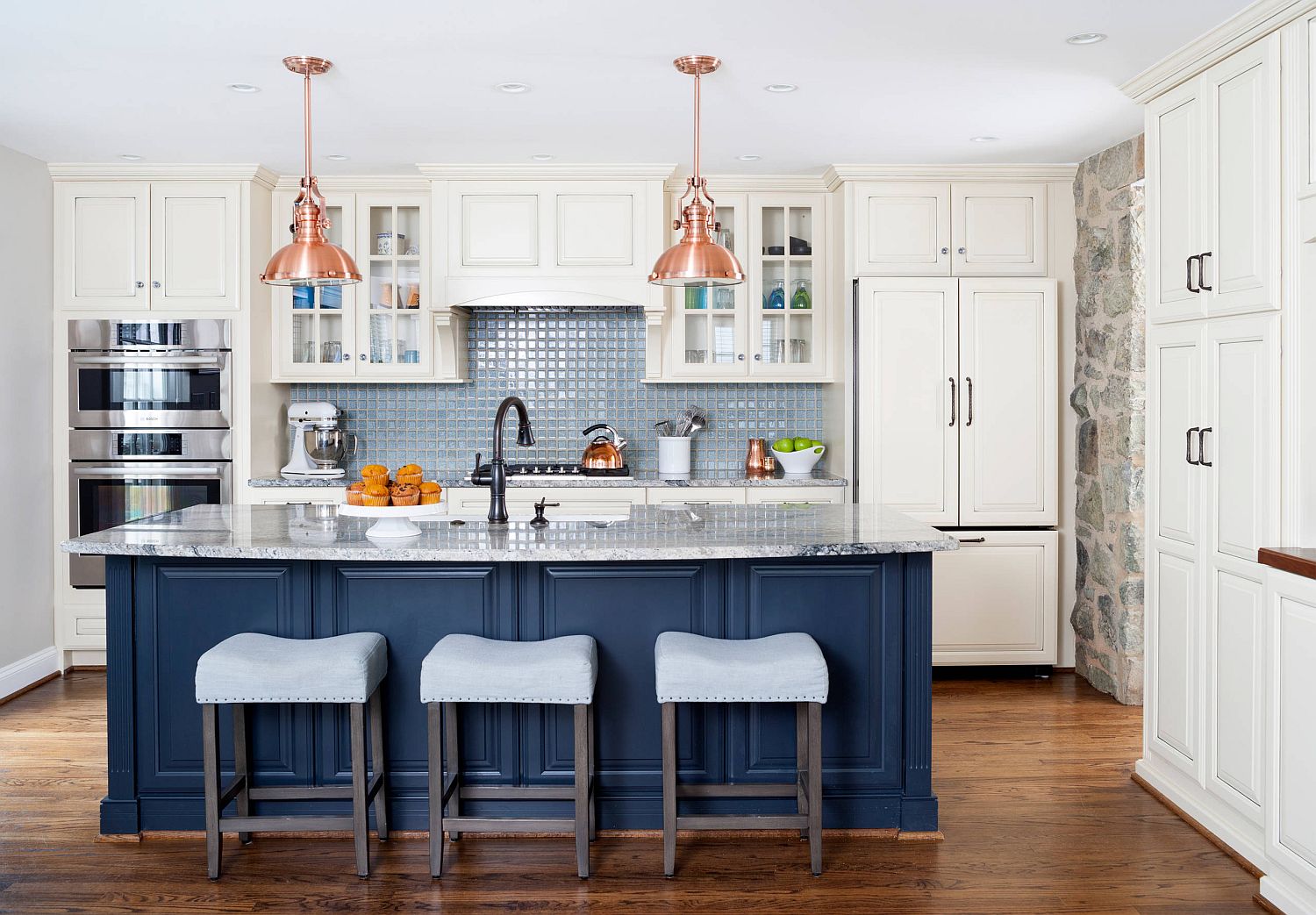 Adapting to Multiple Kitchen Styles
A blue and white kitchen is so very popular because shifting between styles in here is not that hard at all and you have a backdrop that is neutral and colorful at the same time. With a color like Classic Blue, styles ranging from modern, coastal and beach to Mediterranean, farmhouse and eclectic are all too easy to create. A simple change in other kitchen features without disturbing the backdrop can alter the style and do so without costing you a whole lot. Even small kitchens with limited space feel larger and brighter when you throw in a hint of dark blue coupled with a white or neutral background.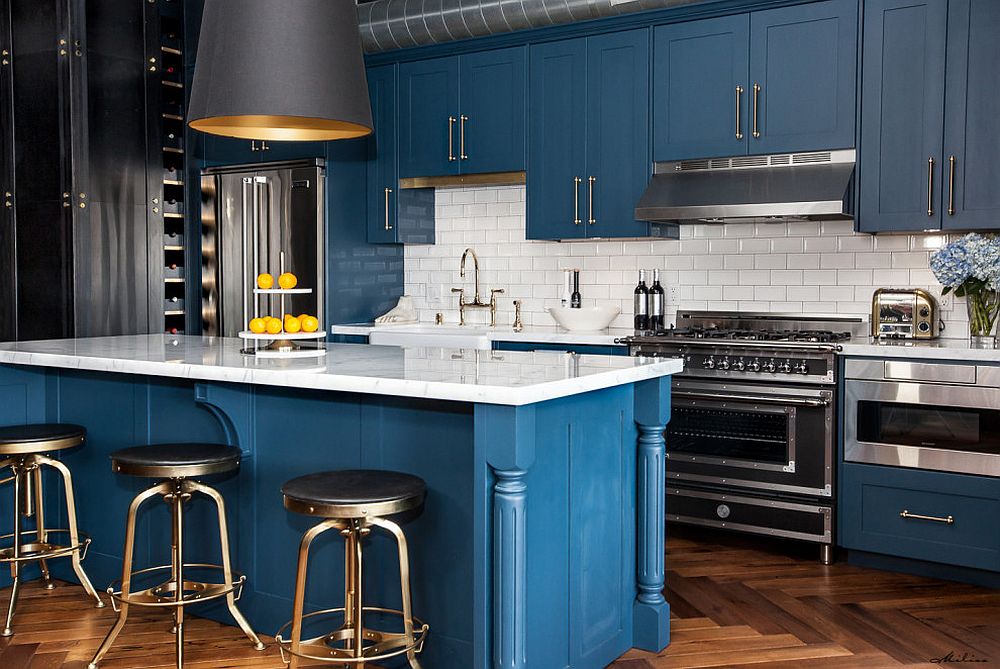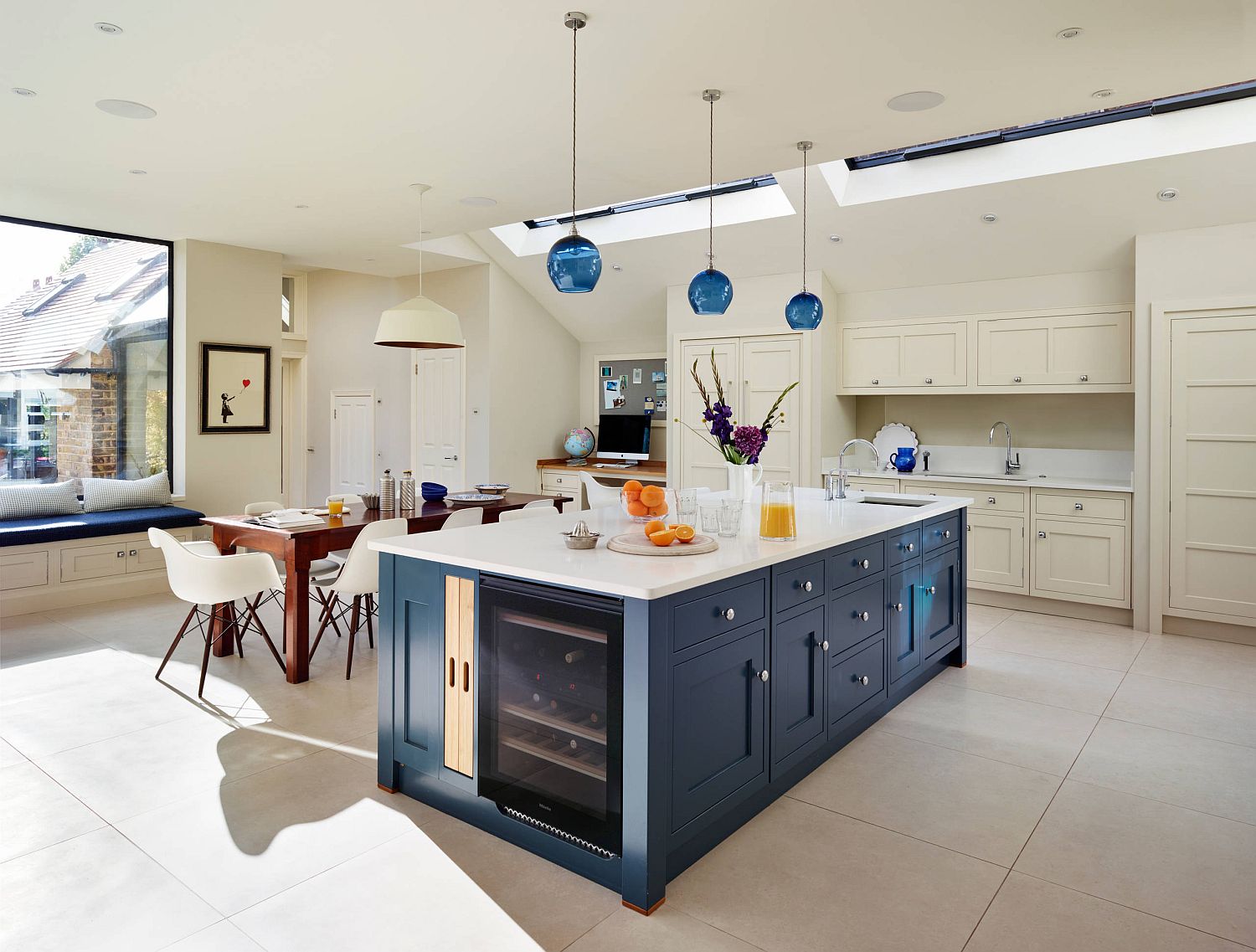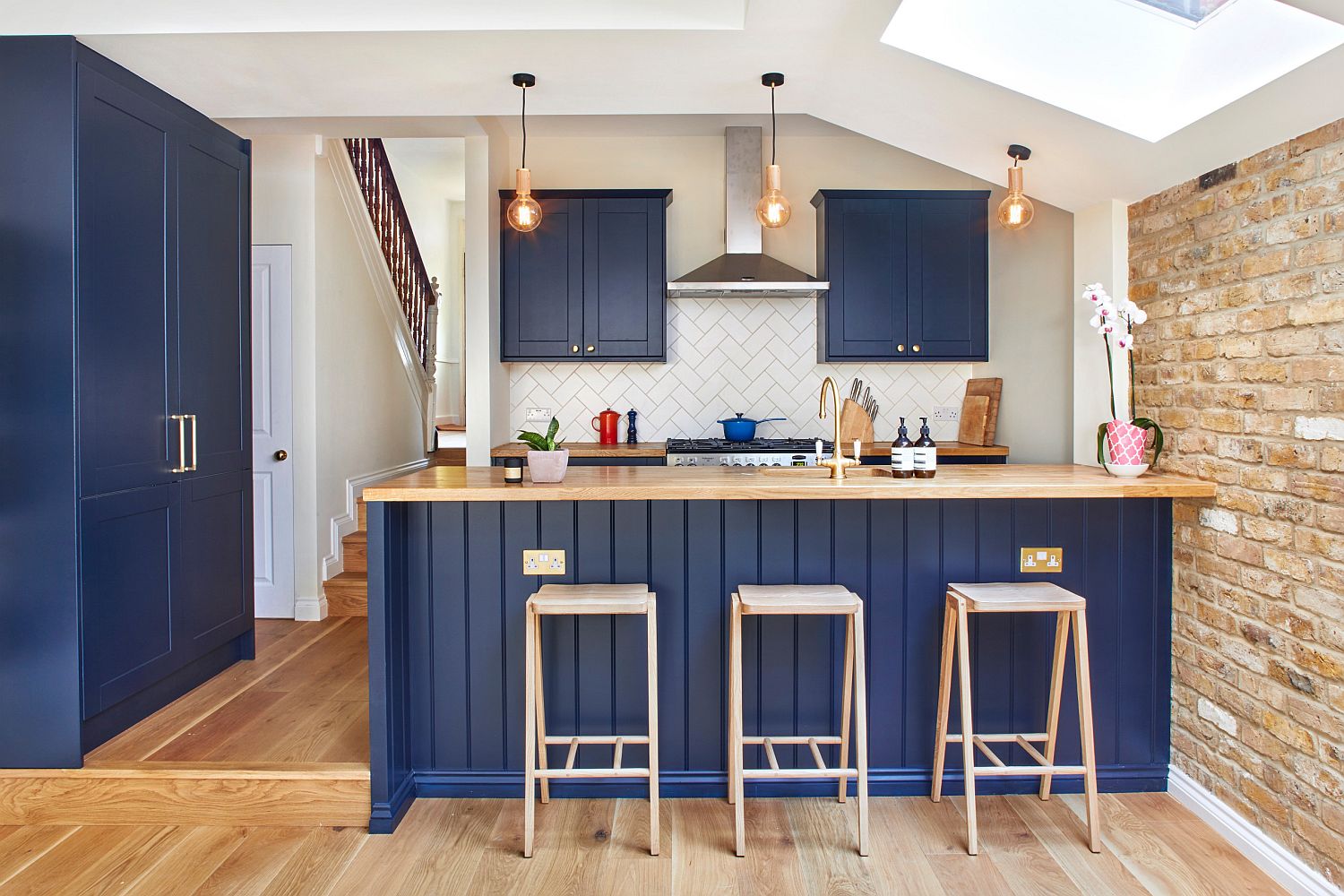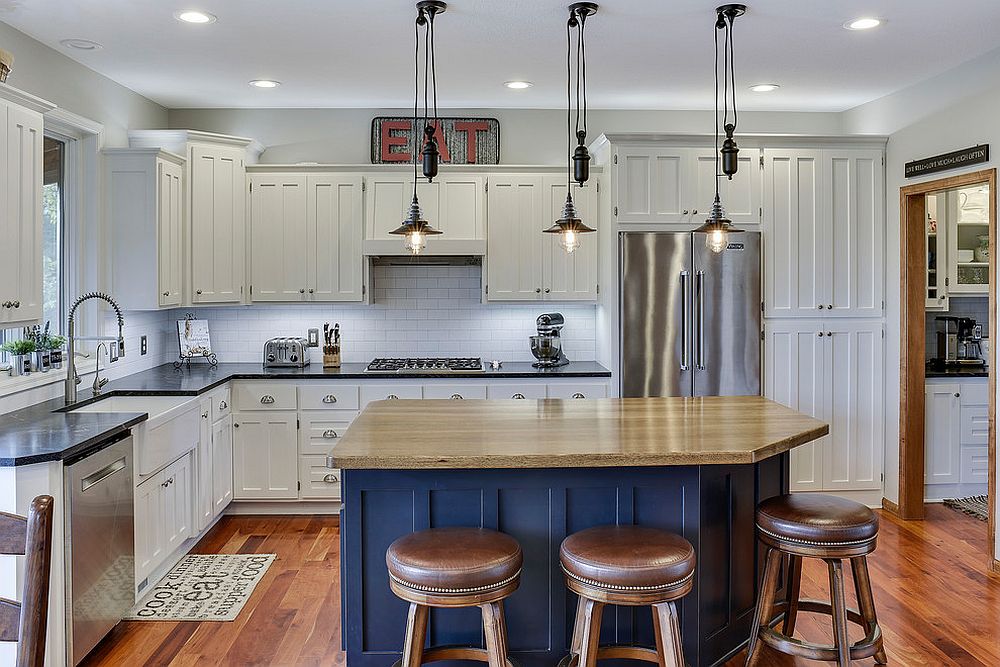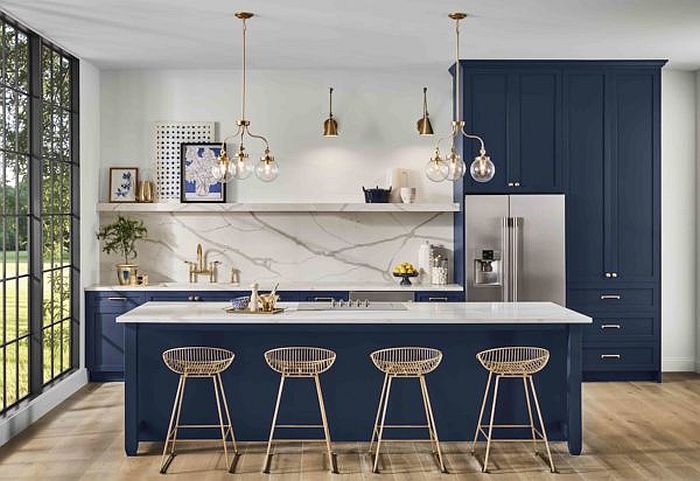 Finding the Shade and Tint You Love
When it comes to Classic Blue, Pantone gives you a touch of freedom in choosing the exact shade of blue in the kitchen. It needs to be deep, rich and beautiful; but you can still play around with the exact tint and hue to create your dream kitchen. Anything from the cabinets and backsplash to the island and even the kitchen floor can be used to usher in blue brilliance. If you are planning a kitchen renovation in 2020, do not ignore the power of blue and its timeless presence in this space!