Whether you are a movie buff, someone who loves to host football parties for friends, spends more time outdoors than inside or simply is a sucker for that romantic 'movie night' out in the open, simply no one can resist the charm of an outdoor entertainment zone! This could range from a temporary setup that involves your regular flat screen and Blu-ray player or a dedicated outdoor theater complete with a state-of-the-art projector and sound system. The outdoor movie night is a classic that everyone loves, and often the setup works for that Super Bowl weekend as well!
With home entertainment technology evolving in leaps and bounds in the last few years, almost everyone can now afford the outdoor TV / home theater option. Wireless connectivity has also made the streaming of online and offline content far easier, and even smartphones and tablets can now be used to get this done. With that in mind, we take a quick look at the few essentials that you need for that amazing outdoor movie / entertainment night, along with a few tips that will make it all the more fun –
1. Choosing the Perfect Spot
Your quest for a dreamy outdoor movie night obviously starts with the hunt for the right spot outdoors, which will serve all your entertainment needs. Finding that perfect nook starts with considering the available space, the number of guests you will generally entertain (or if the movie night is just a family thing), the various light sources in the neighborhood, and of course the equipment you will use. While a small, temporary theater arrangement with a regular TV allows you more flexibility, a more permanent, dedicated outdoor theater with projector and screen requires precise planning and ample space.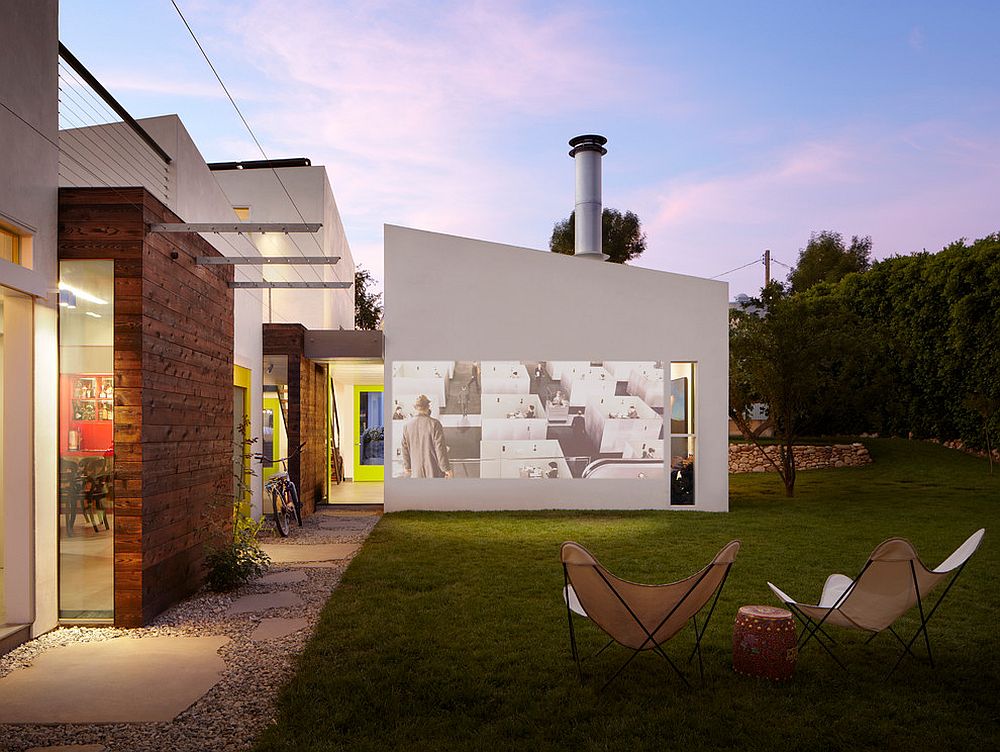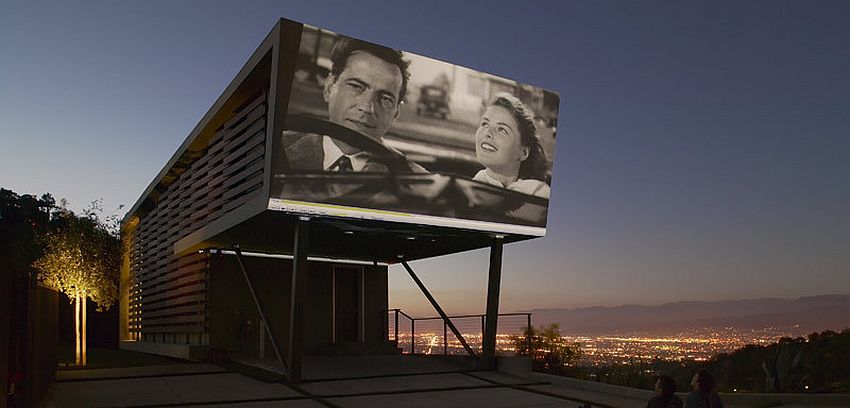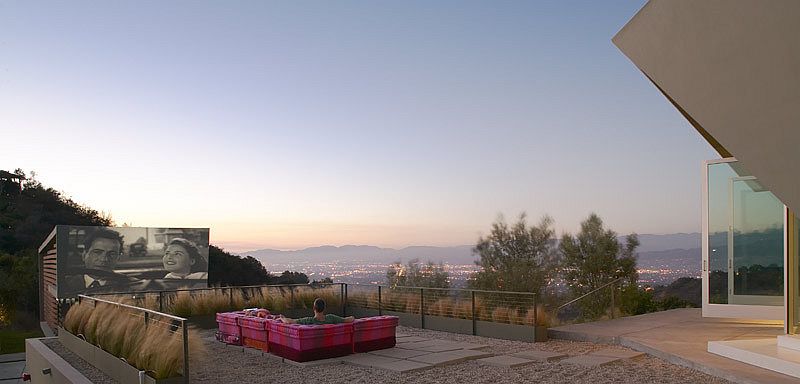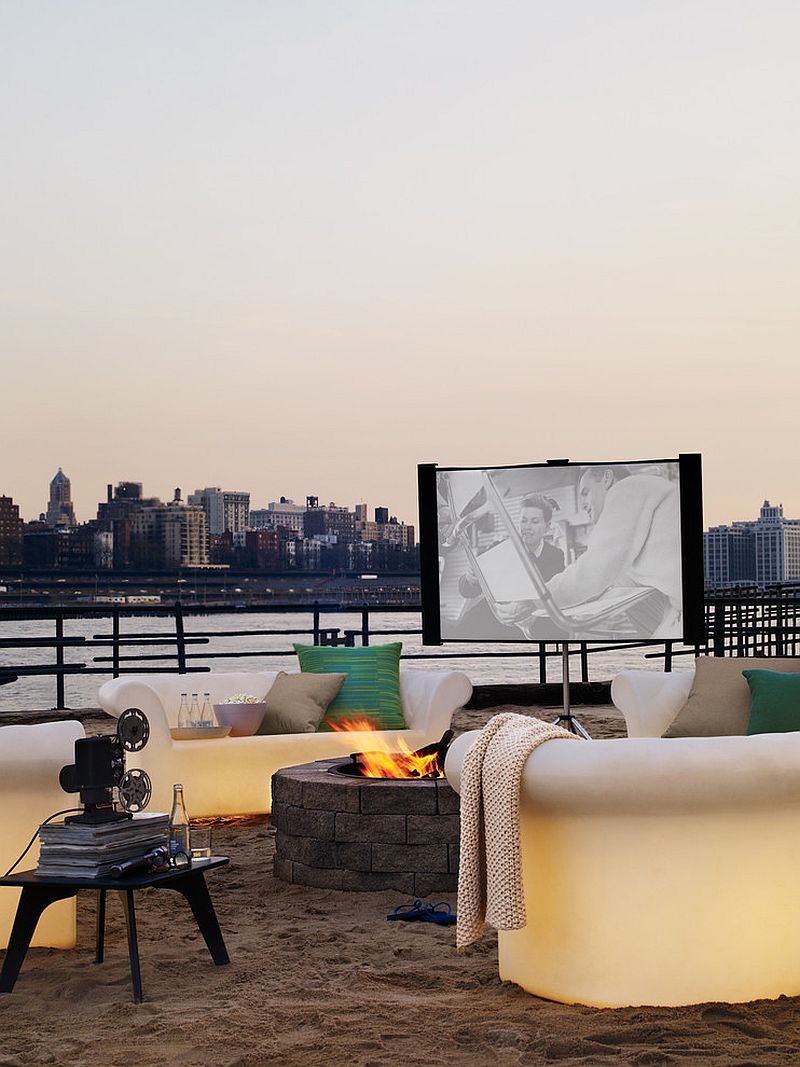 2. Consider Multiple Options
Not everyone is blessed with a lavish backyard that contains a gorgeous pergola, pool and maybe even a fabulous Tiki bar! Those lucky enough to have a pergola can use it as the setting for your movie night outdoors. Apart from offering protection from the elements, it also creates a defined boundary for the alfresco extravaganza. Folks with modest or tiny yards, a small porch or patio can use that blank wall as a projection screen, and a can of silver screen paint can do wonders for picture quality and clarity!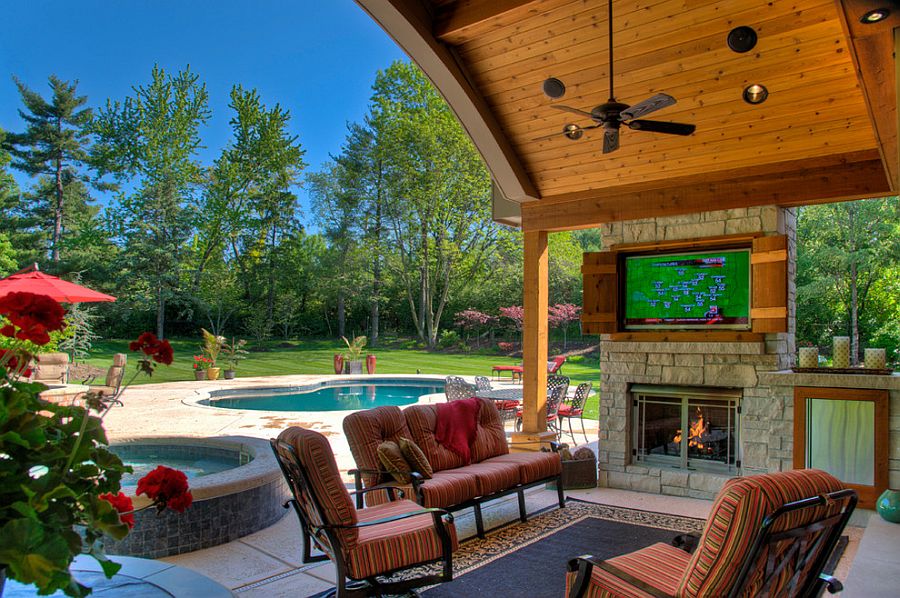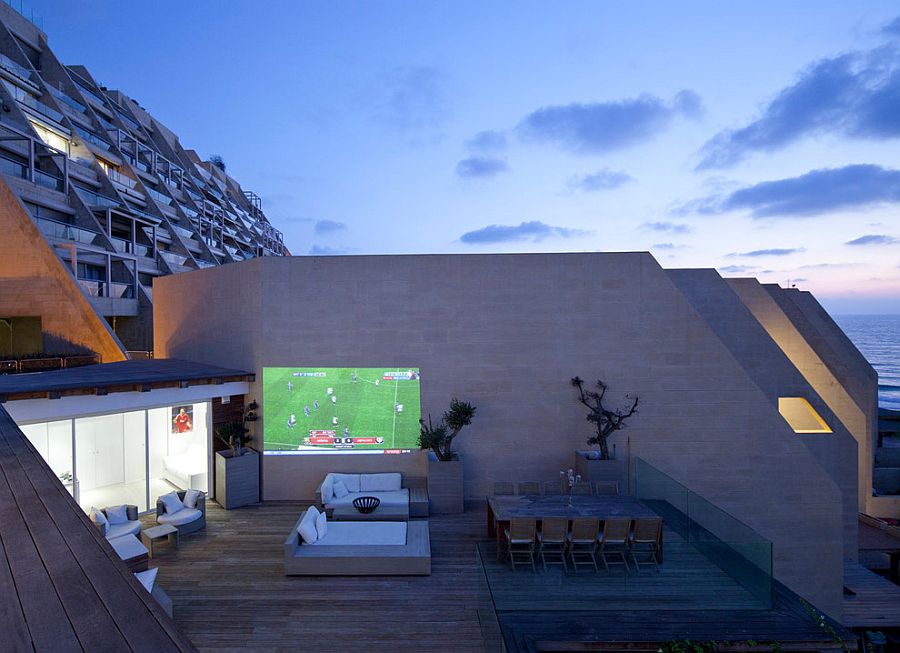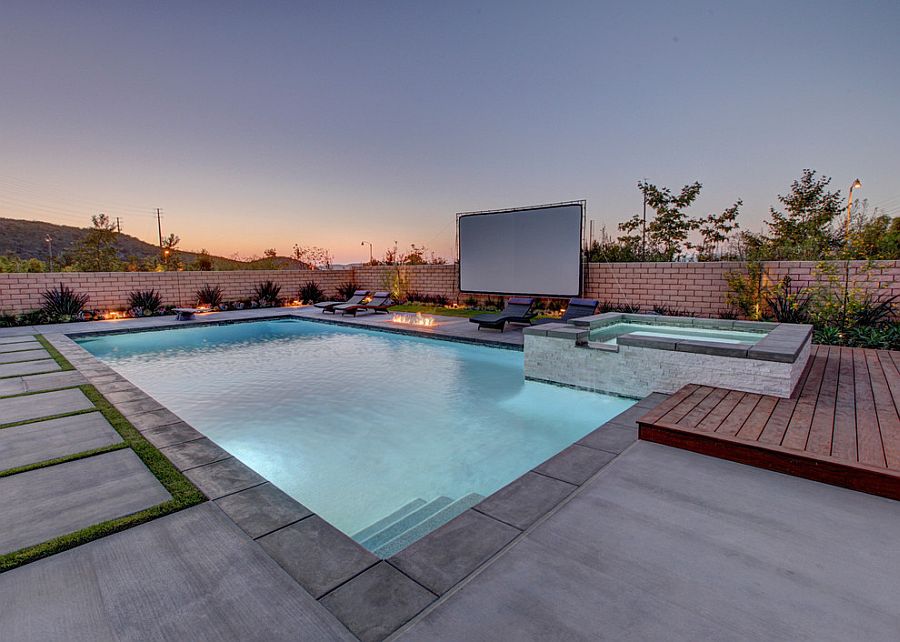 3. Seating and Space
Once you have picked the spot you feel is best, it is time to think about the seating arrangement and the distance between the screen / television and the seats. No one really expects to roll out luxurious chairs and plush sofas for an outdoor movie night, but a few floor cushions, some snazzy outdoor chairs and maybe a cozy loveseat or two can make the evening even more memorable. If you do not want to splurge on décor that you feel will be used sparingly, then simply bring out some of those ottomans and chairs from the living and dining room to get the job done.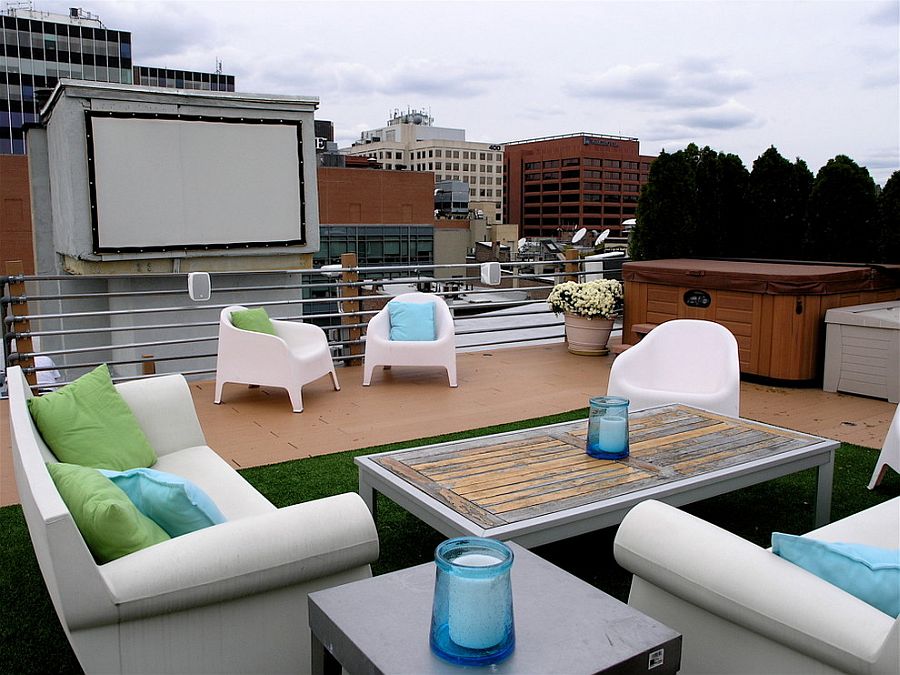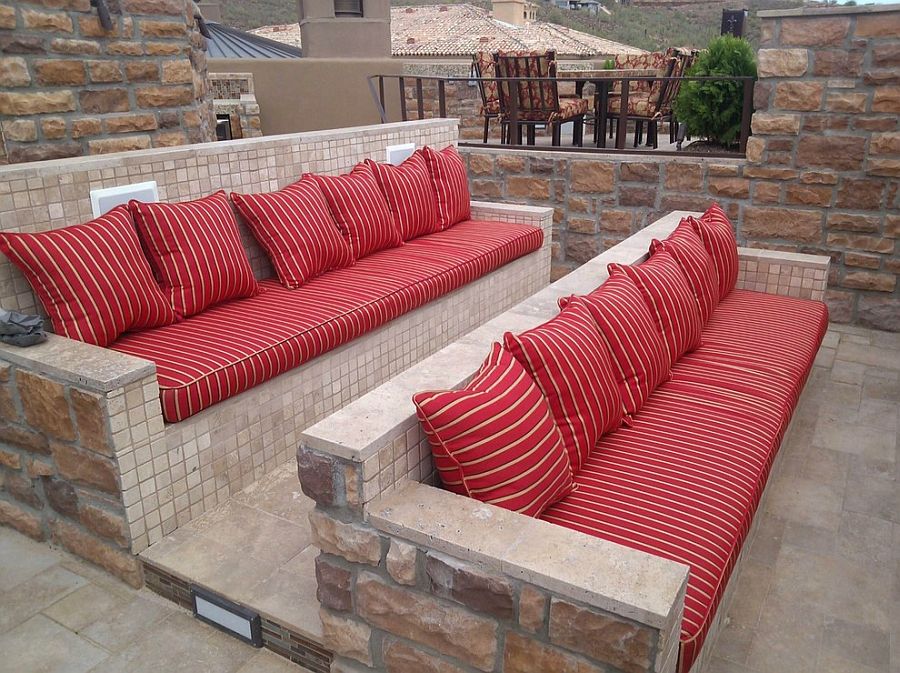 4. Getting the Right Gear
This is where budget plays a big role in your overall outdoor movie experience. Obviously a high-end outdoor projector coupled with a quality sound system will cost considerably more than more modest flat screen alternatives. Modern outdoor televisions might not have all the features of their indoor counterparts, but they are definitely a far safer choice and should suffice in most cases. Also make sure that you get all the wiring done properly, and throw in an internet-enabled Blu-ray player to stream all the latest Netflix, YouTube or Hulu content with ease!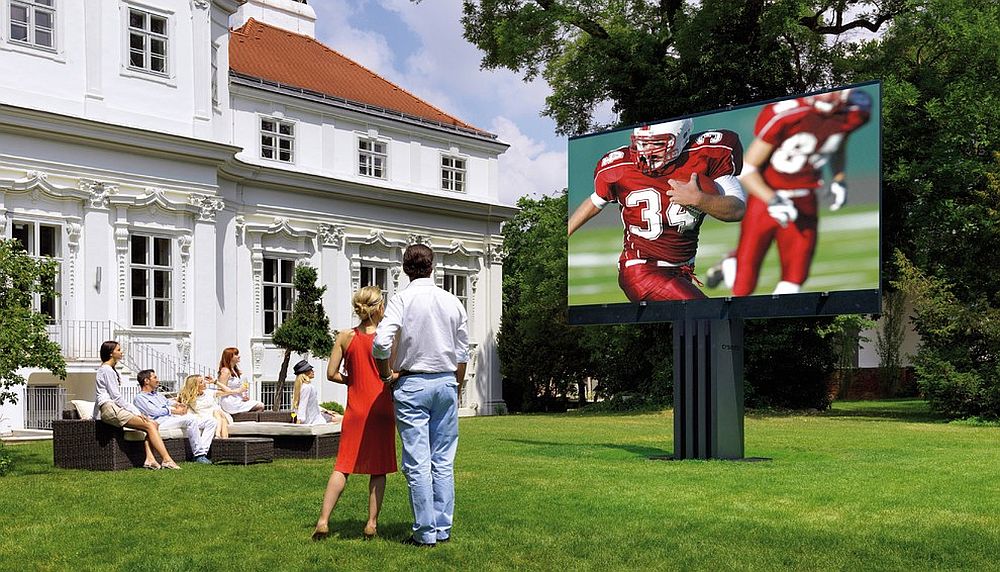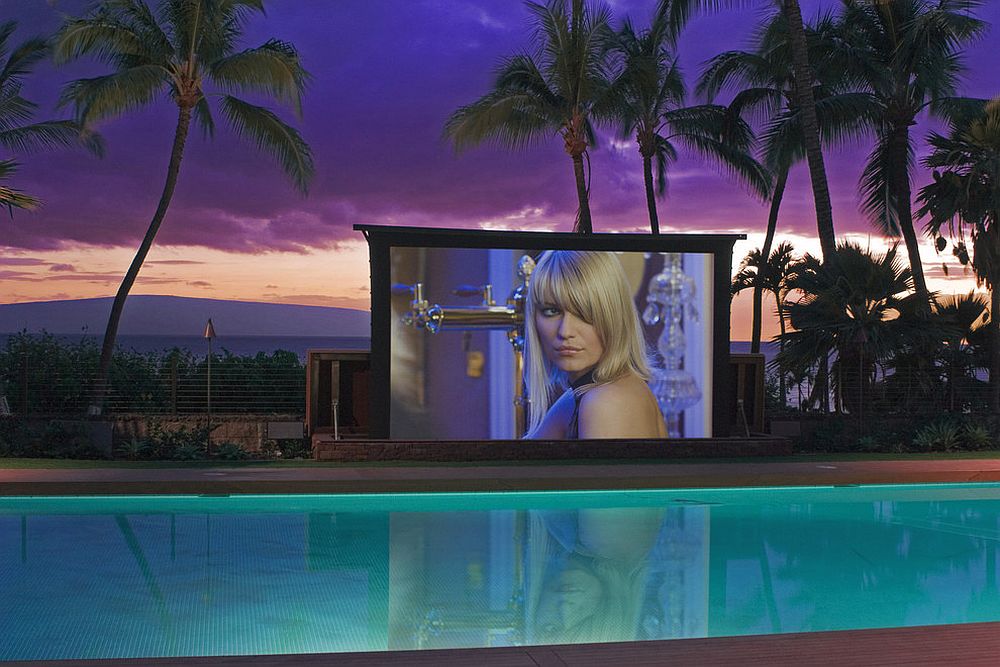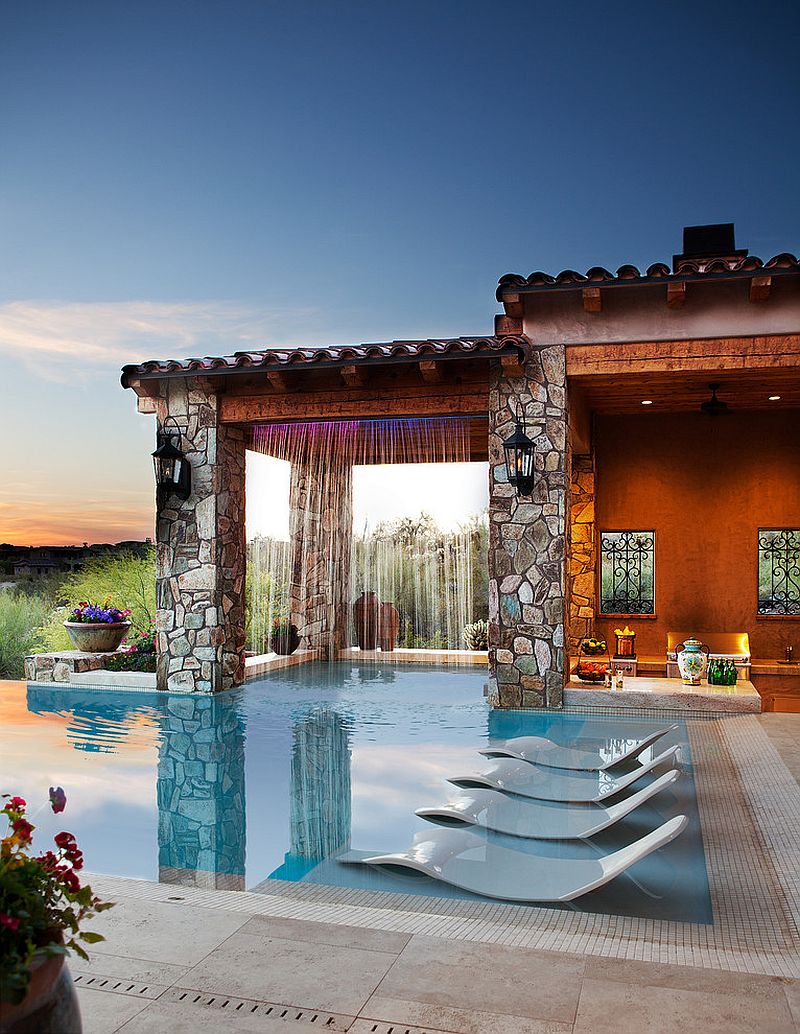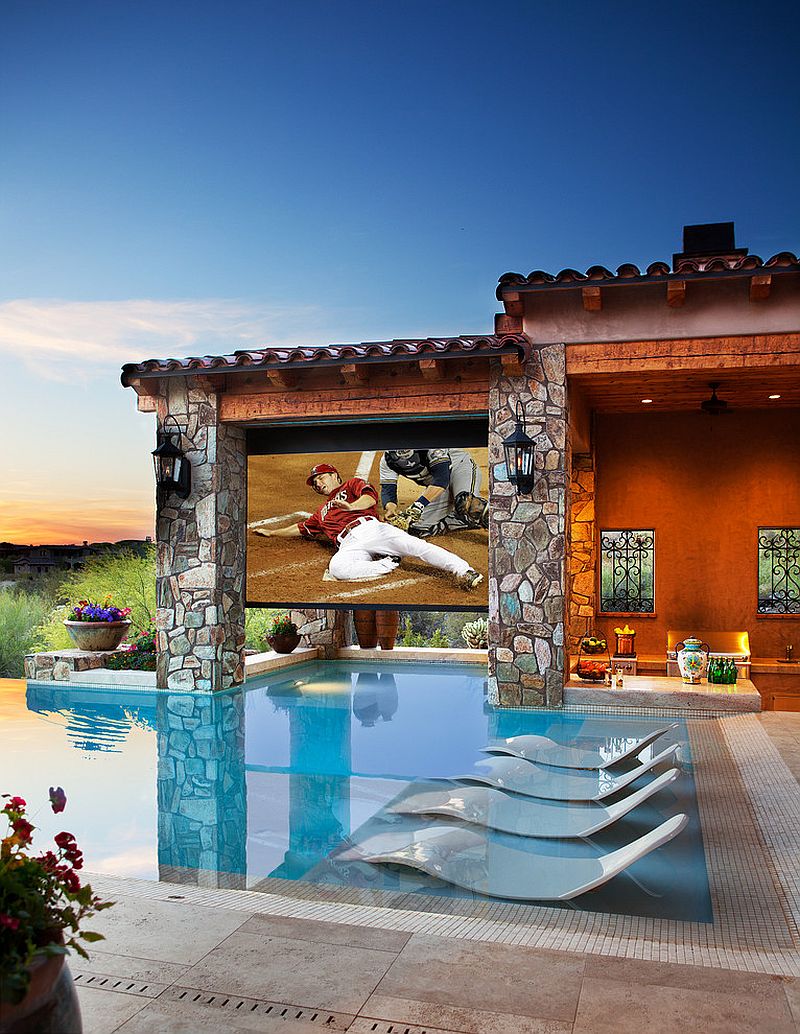 5. Braving the Elements
A shaded porch, deck or a poolside space with a pergola obviously offers enough protection for the outdoor TV in most cases. But for those still using their living room television for the outdoor movie night, a weatherproof cabinet is an absolute must. This protects your valuable big-screen TV perfectly, and you will avoid any unexpected accidents. (It is also a good idea to check out the weather forecast for the evening beforehand just to make sure your guests are not scurrying for cover in the darkness of night!)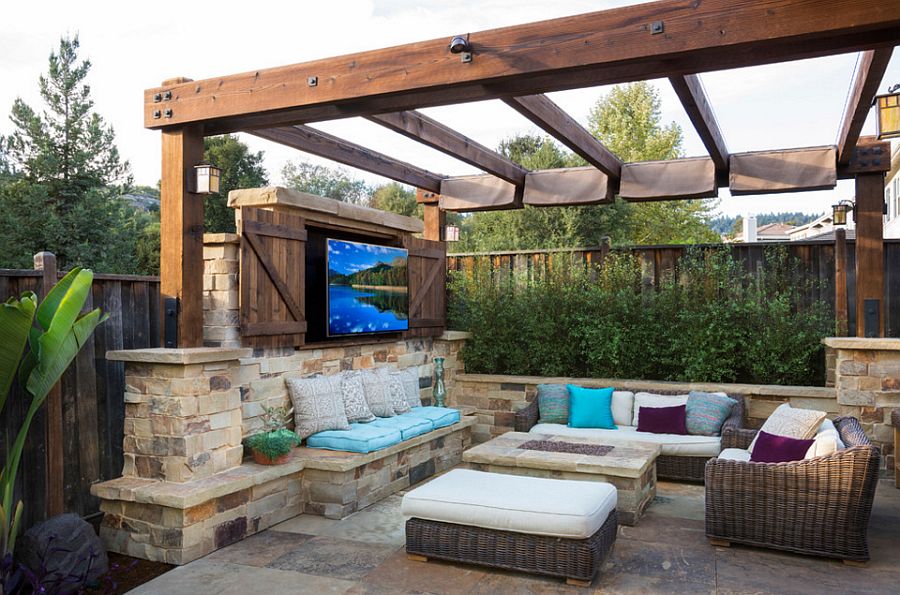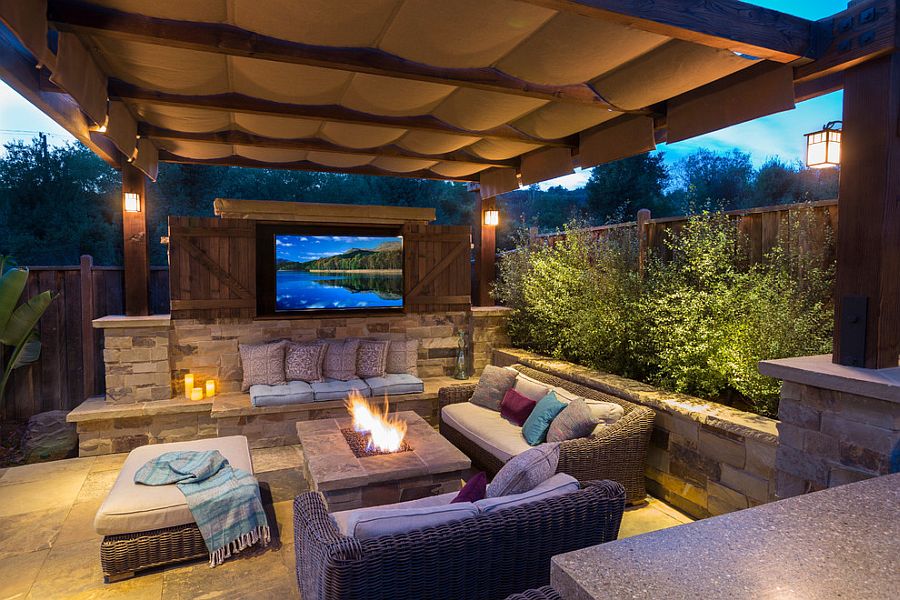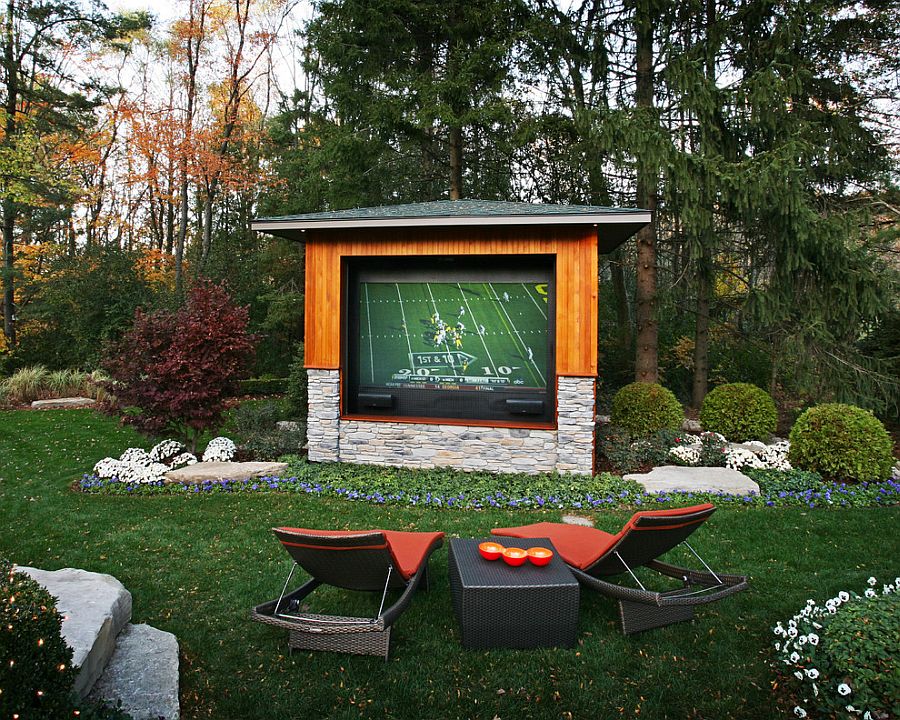 6. Lighting and Ambiance
When it comes to setting the mood, turn to more traditional lighting options that are just soft enough to illuminate their immediate surroundings. Candles, low-intensity in-floor LED lighting, lantern-style outdoor lights or even a few Tiki torches are perfect for this. The aim here must be to create adequate light so that everyone can see where they are going and not an iota more!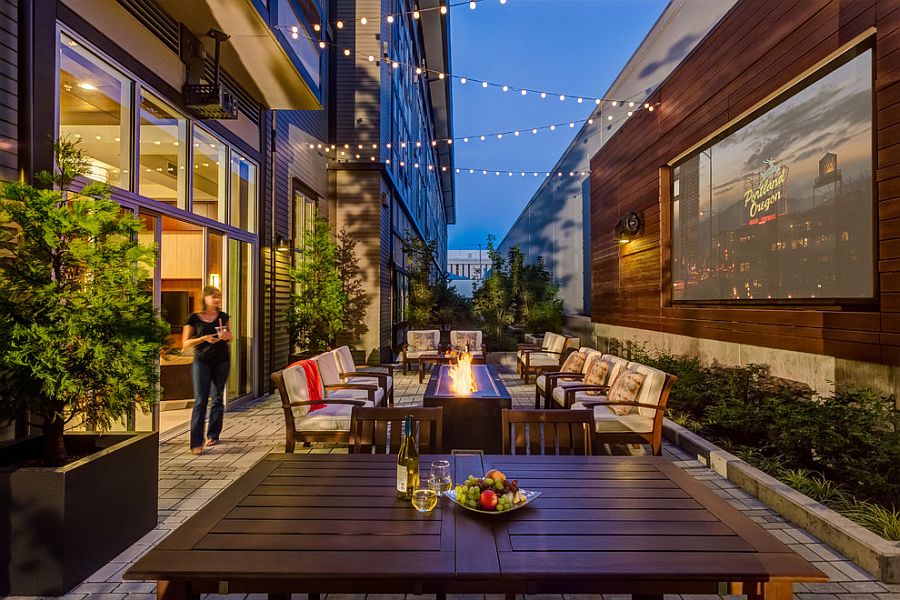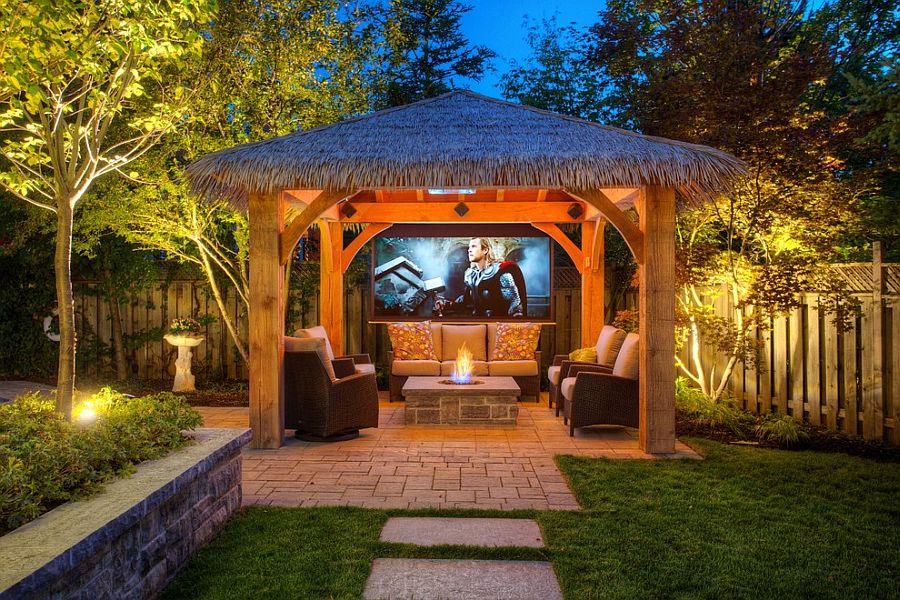 7. A Neighborhood Event!
Finally, make sure you do not forget the little things like informing your neighbors of the festive outdoor event. (Even if you are not too keen on having them over!) Make sure that the movie night does not end up becoming a loud inconvenience for others, as not everyone is blessed with a generous, private backyard. Also stock up on the snack and drinks as you sink into a fun-filled party evening that promises to last through the wee hours of morning.