There is something innately beautiful about churches that have been transformed to serve a different purpose in the ever-changing world. While we have seen some being altered into breathtaking bookstores and libraries, most often old churches find a new lease on life as unique and dramatic contemporary homes. Located in a busy neighborhood of Chicago, this 5500-square-foot church was turned into a lovely, eclectic single-family home by Linc Thelen Design. The revamped residence contains seven bedrooms and six bathrooms, along with sweeping public areas that steal the show with sheer grandeur!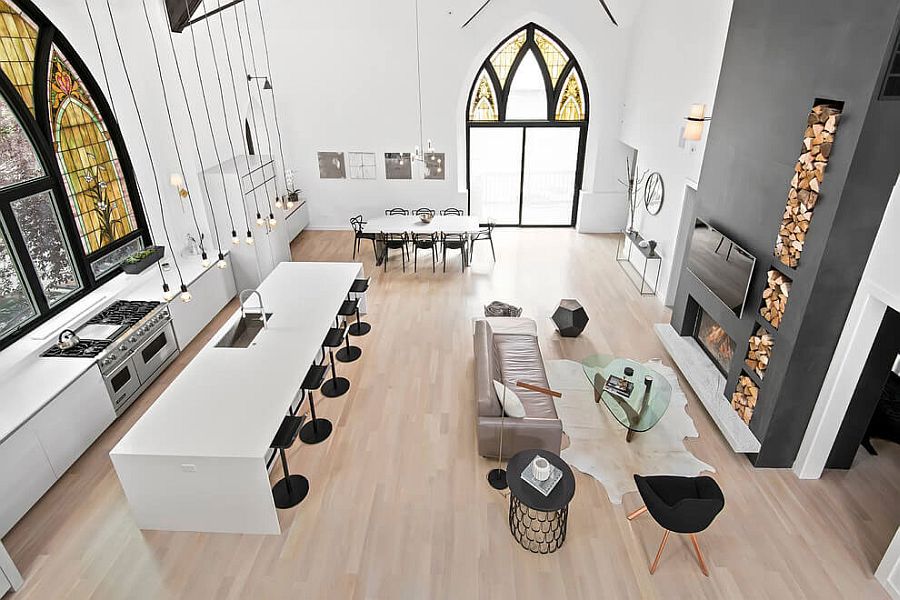 The dramatic 25-feet-high open living area on the lower level contains the living space, dining room and kitchen, with each area flowing into the next. Instead of completely shunning its past, the converted church actually embraces its rich heritage with fabulous stained glass windows bringing pops of yellow, red and green into each room. Exposed brick walls at the entrance, wooden ceiling turnbuckles and beams blend in effortlessly with contemporary elements, while a refined color scheme that is dominated by white and gray defines the cool, cultured ambiance indoors.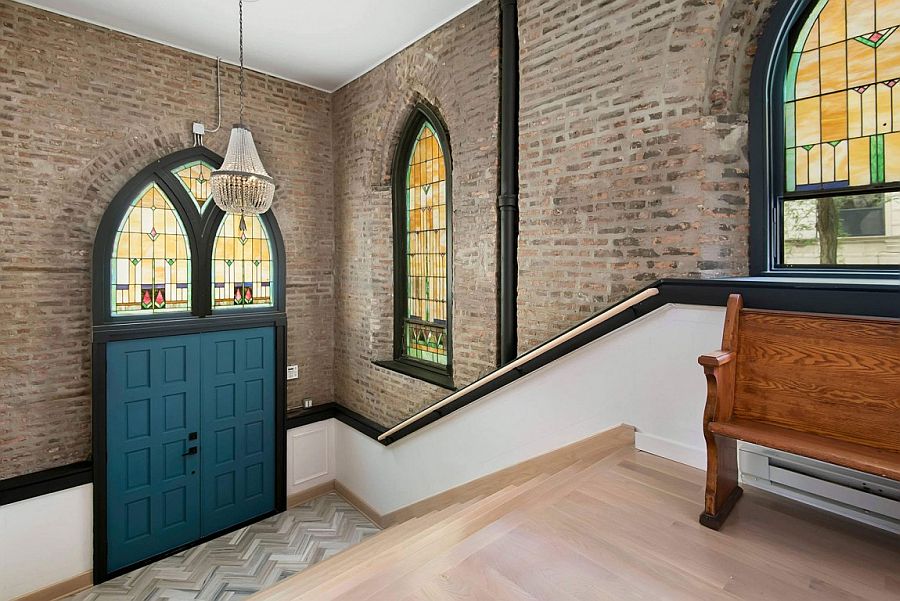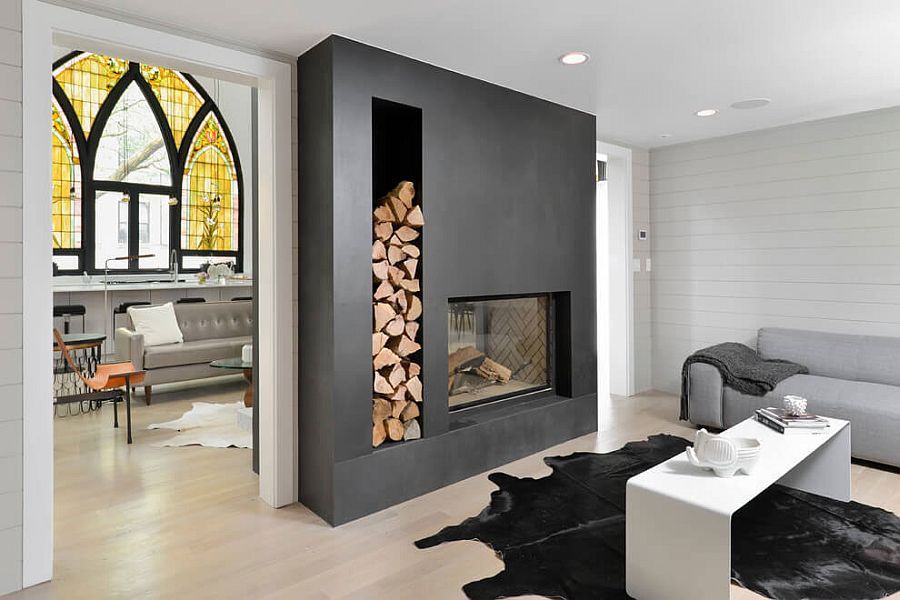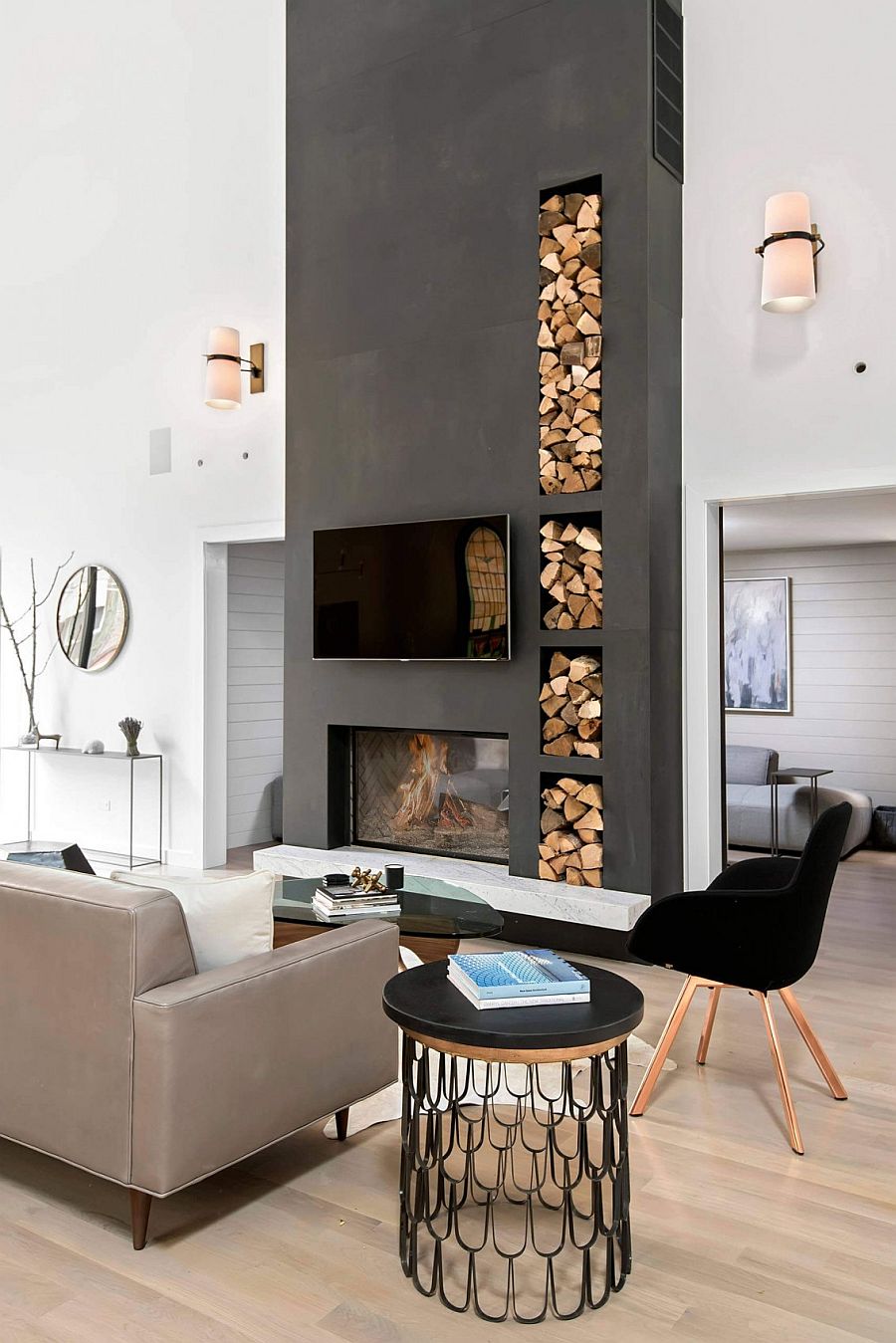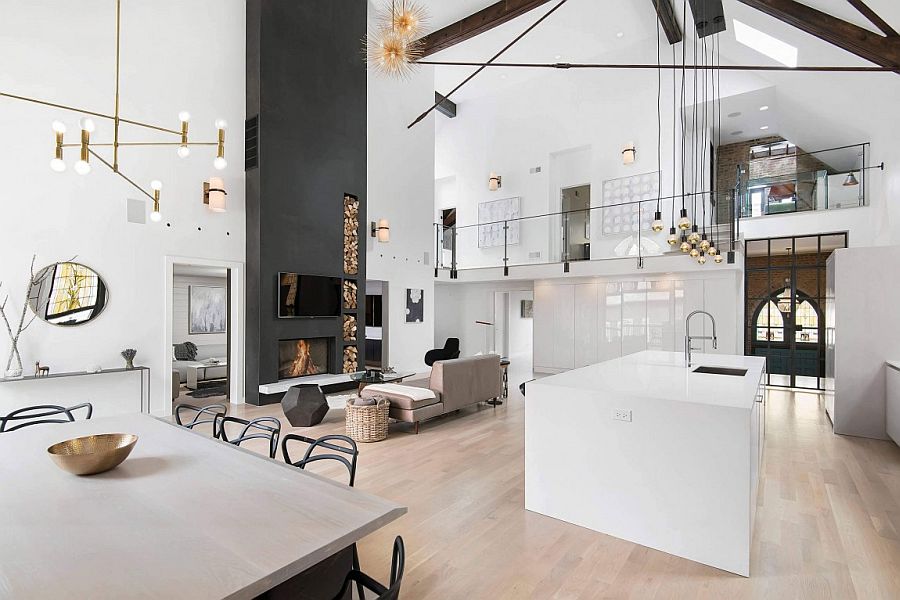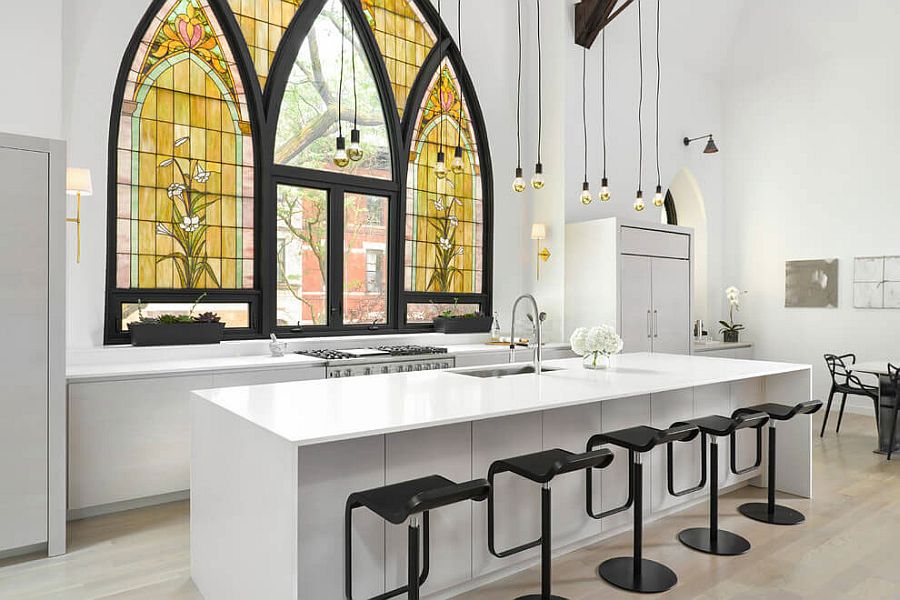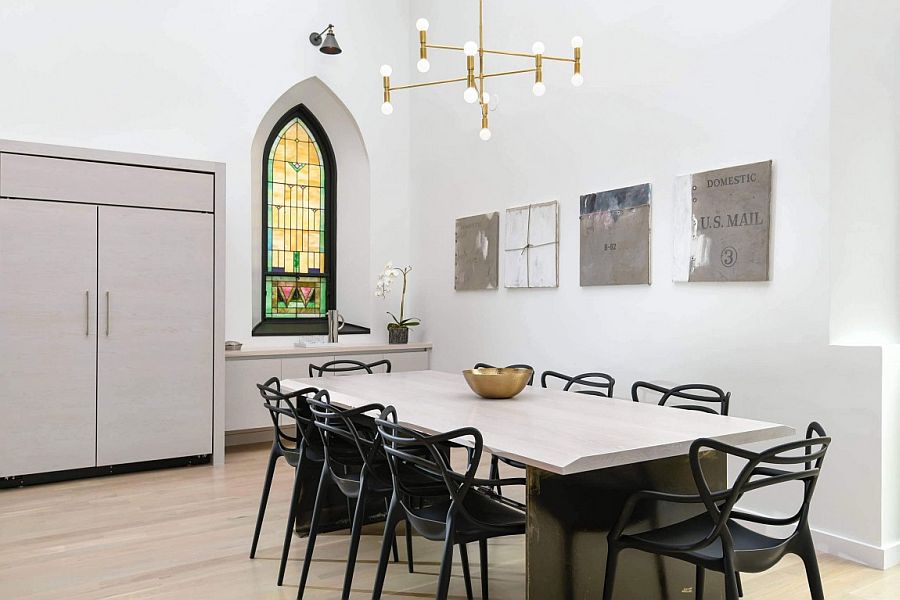 The lower level also contains the master bedroom, closet and bathroom, while the top level houses additional private spaces, an amazing playroom with a custom climbing wall, a nursery and a game room that was previously the bell tower! Modern decor in neutral hues, an imposing fireplace and smart lighting end up becoming the showstoppers in this smart, utilitarian makeover that showcases the brilliance of adaptive reuse. [Photography: Jim Tschetter]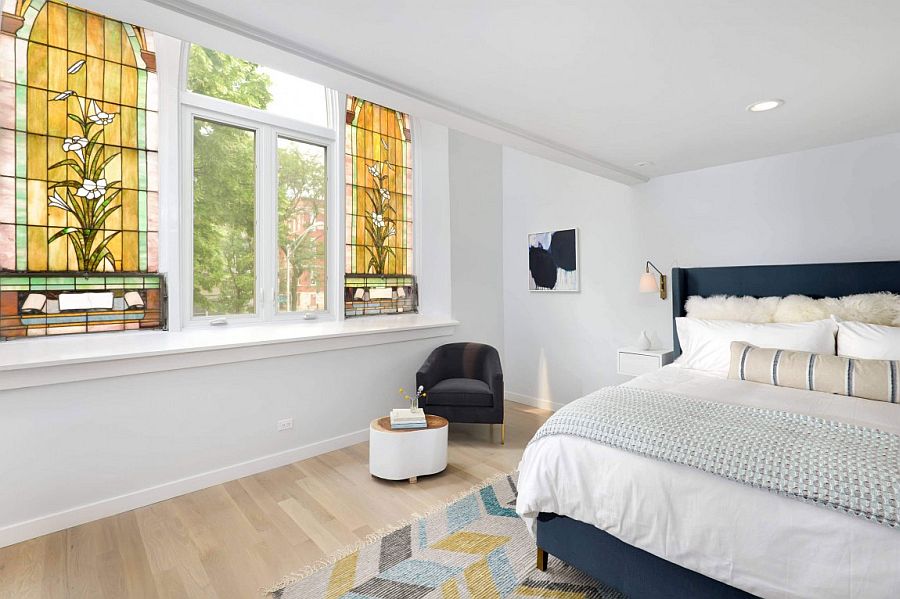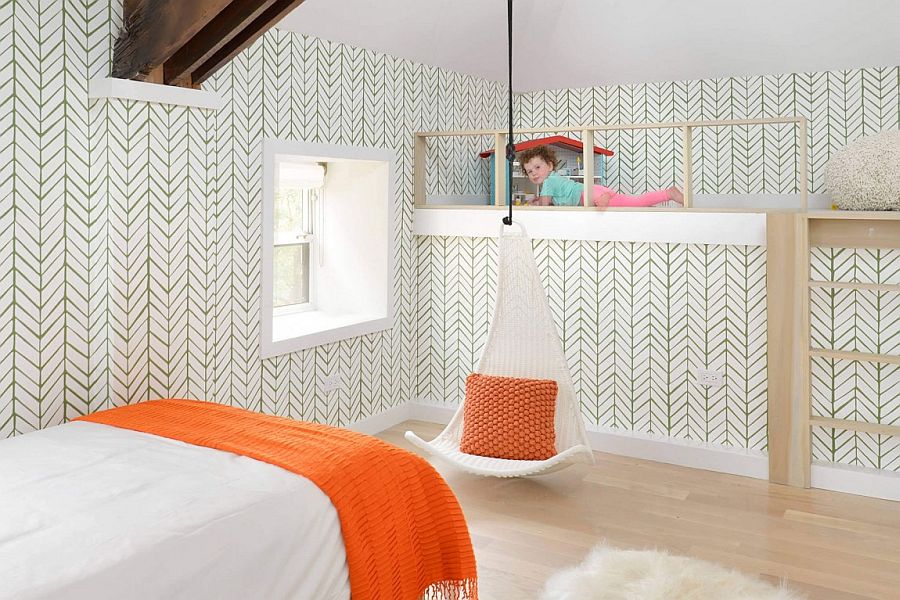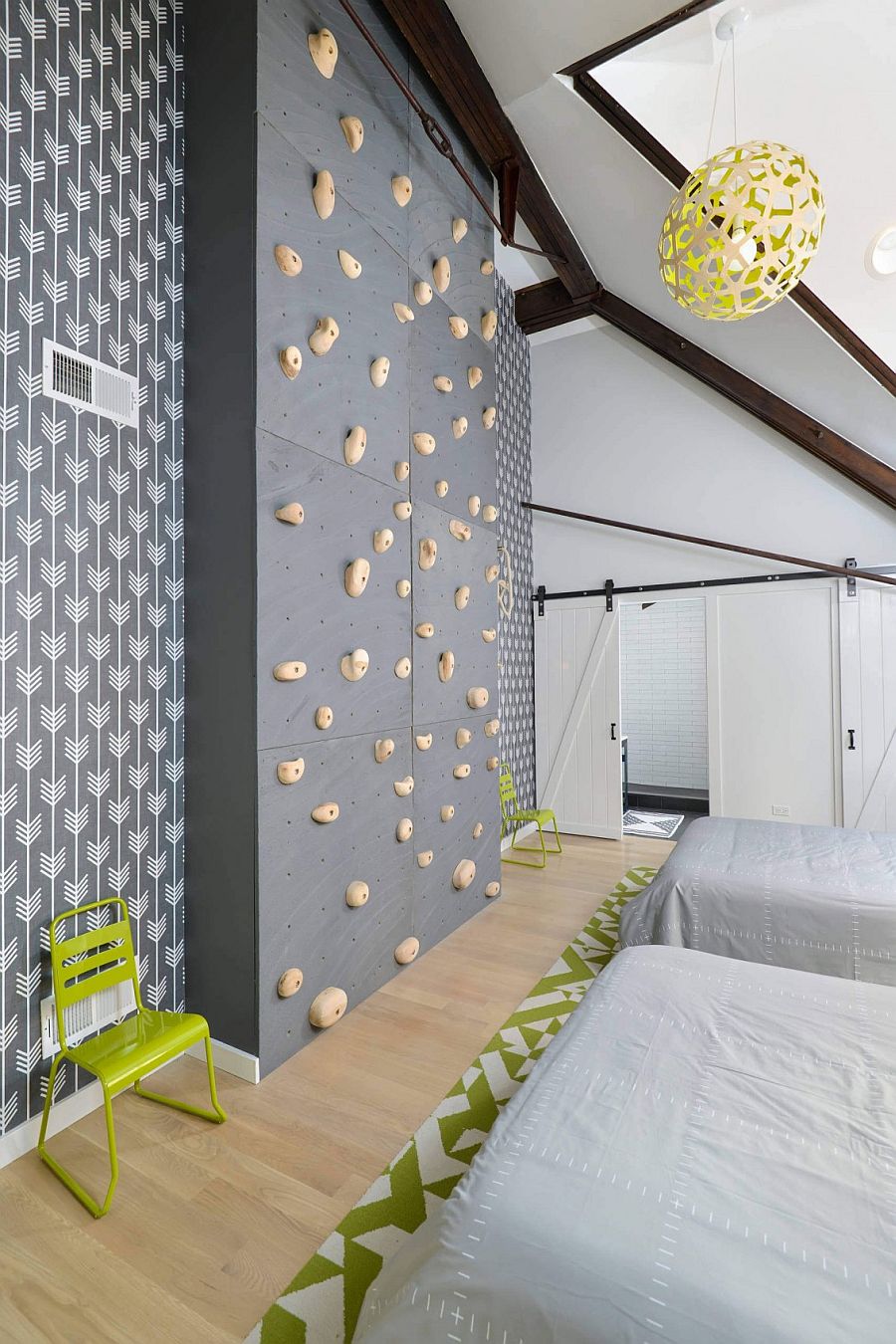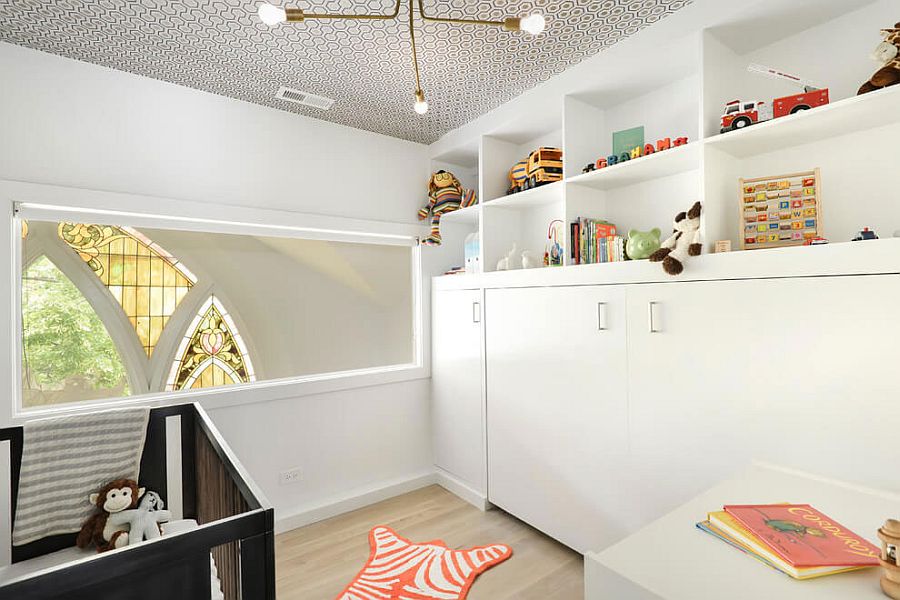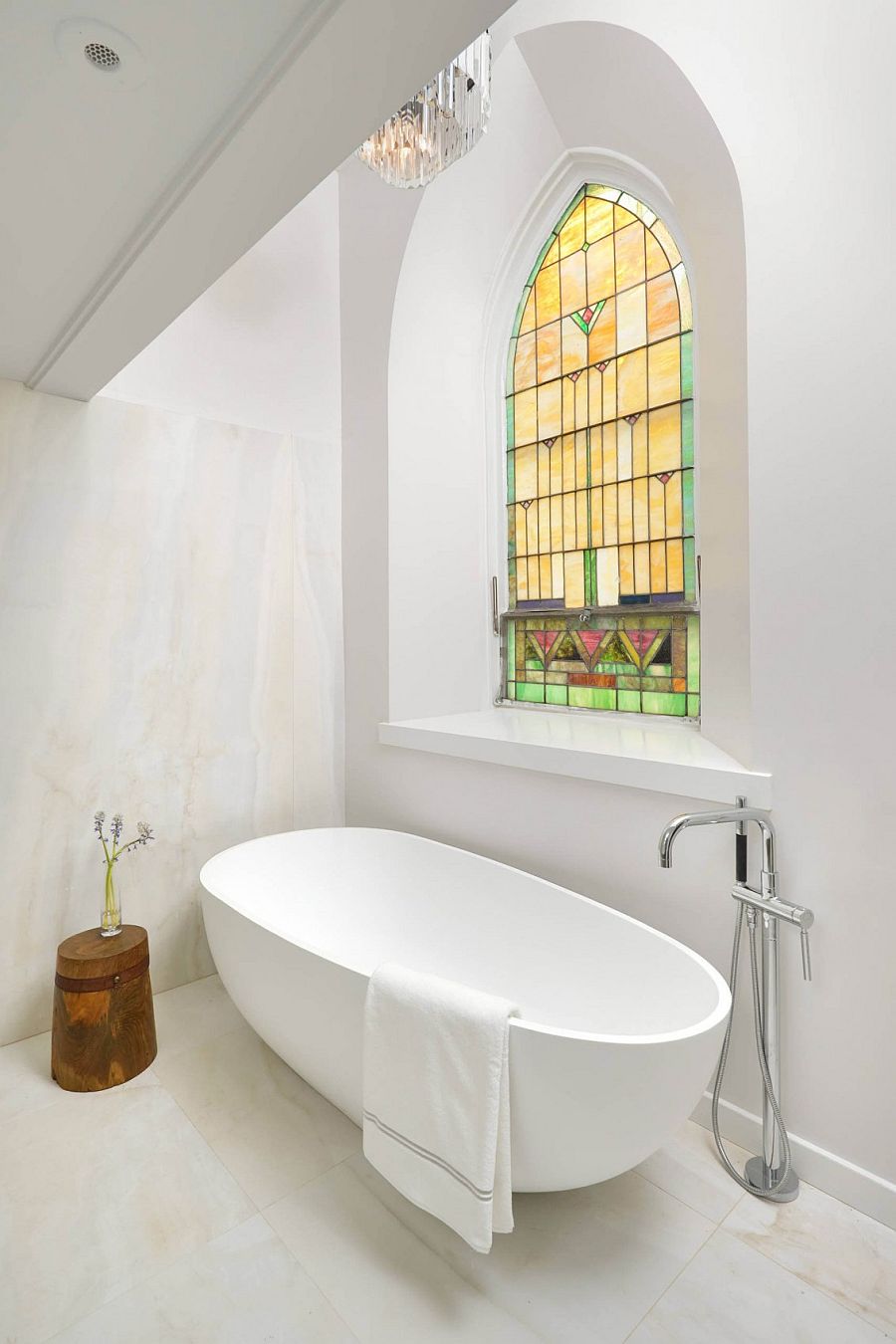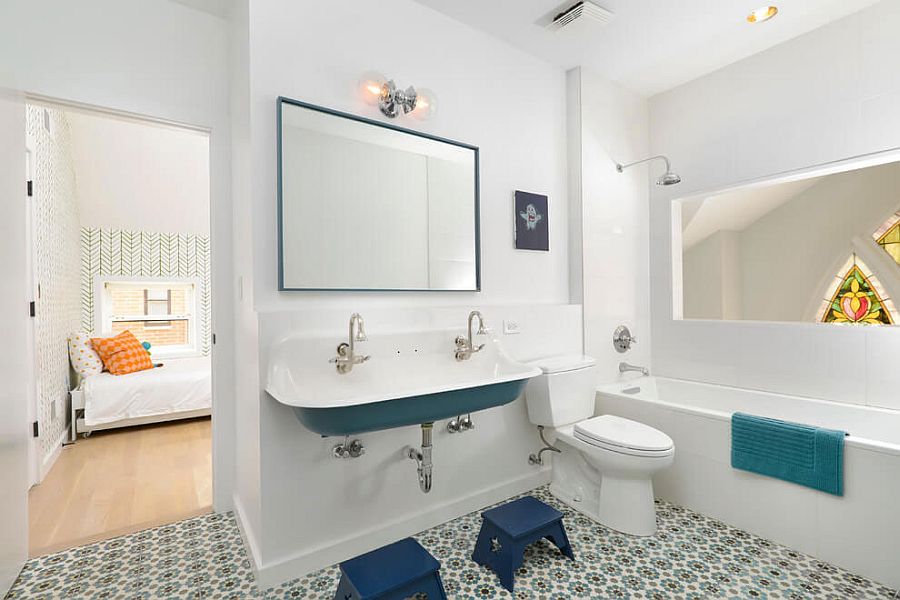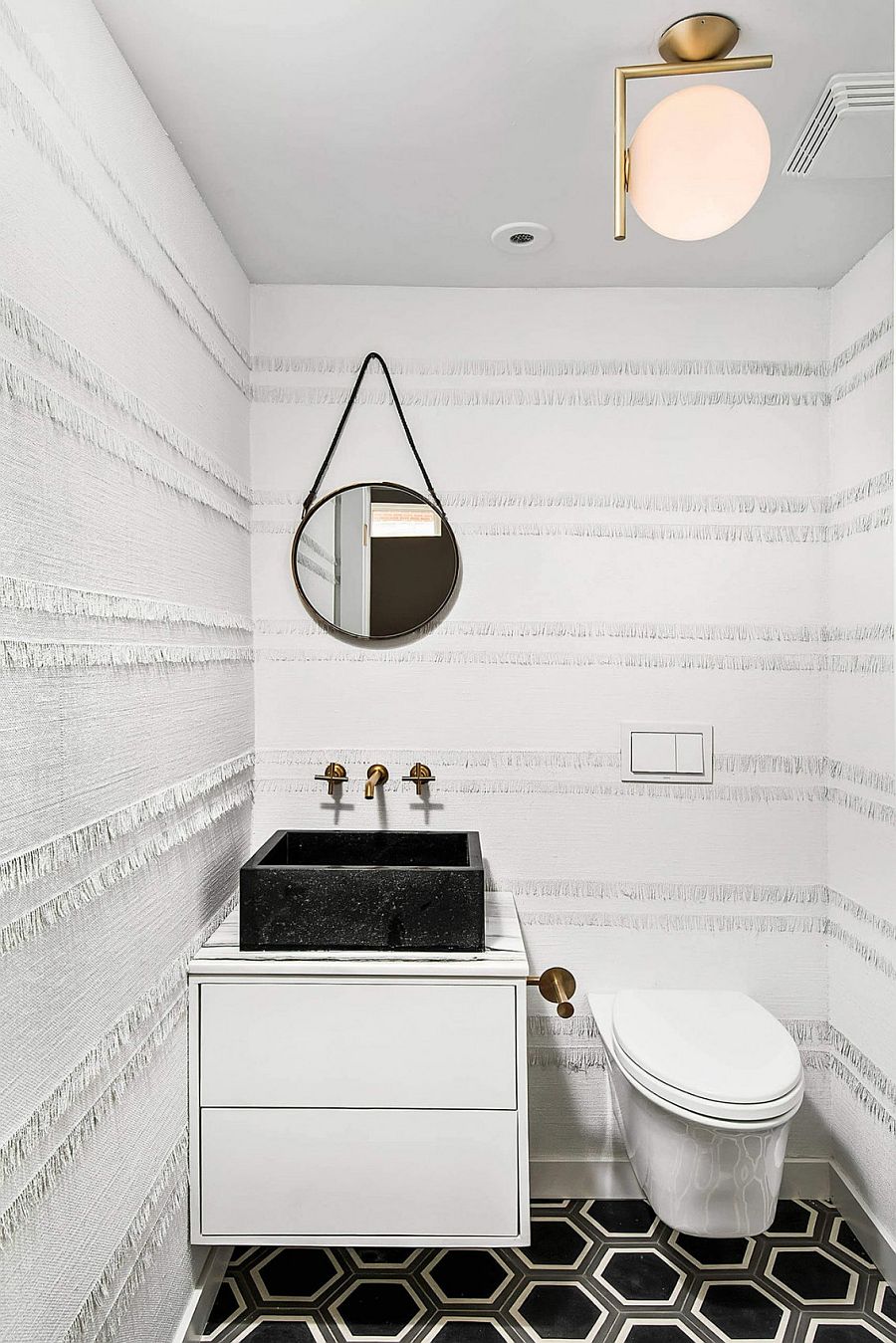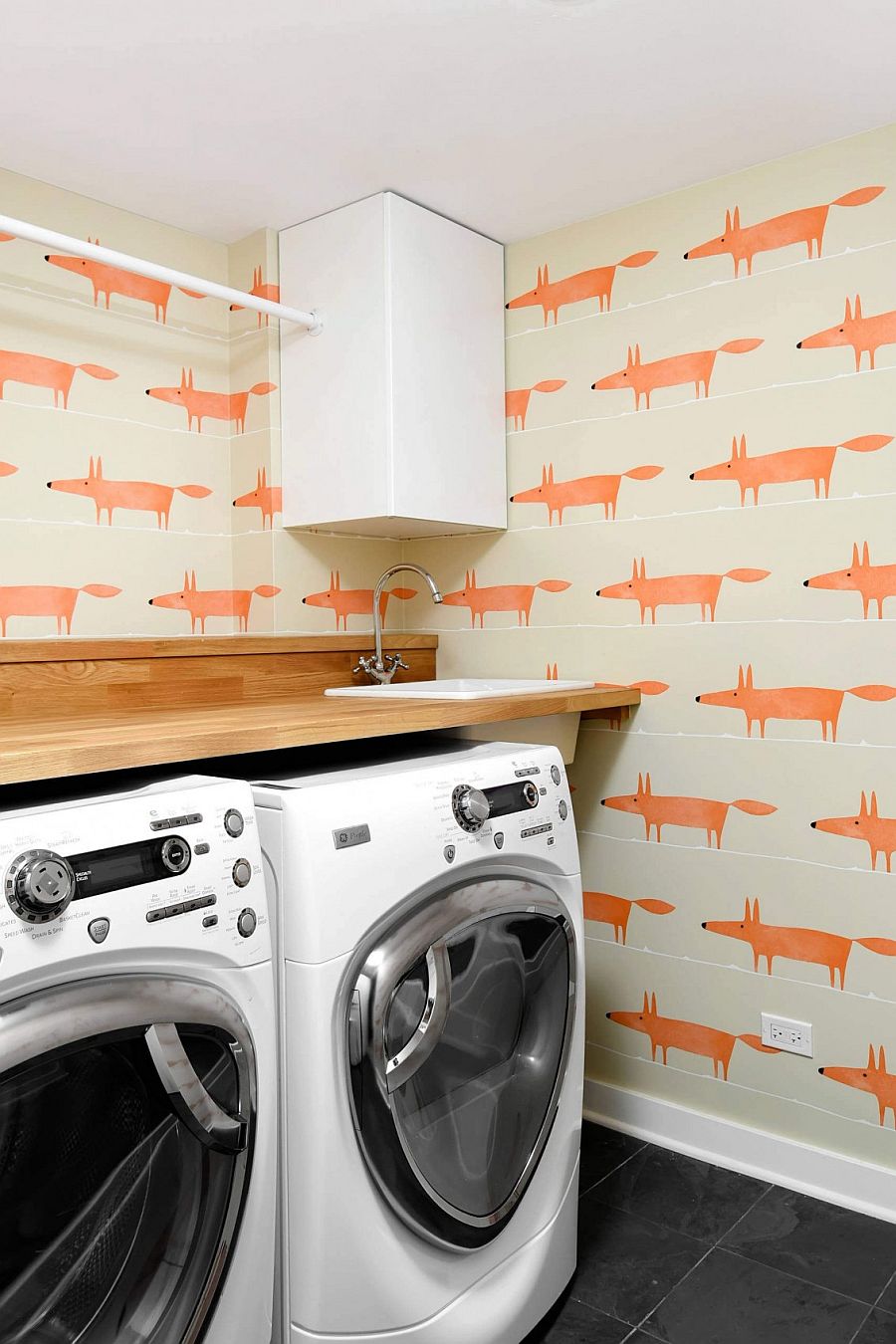 Liked the story? Share it with friends.