Eclectic is admittedly not a design style for everyone. It is a style that seems so very frivolous on the surface and yet demands and incredible amount of discipline as well. Eclectic spaces need to be as carefully nurtured as rooms with any other theme and style. In fact, there are occasions when it requires more care than normal because you are trying to bind together so many different, contrasting elements. It is a great way to express your personality and personal taste for décor and accessories. At the same time, you must take care that things do not feel too cluttered. This is even truer in the modern eclectic kitchen with its many intricacies.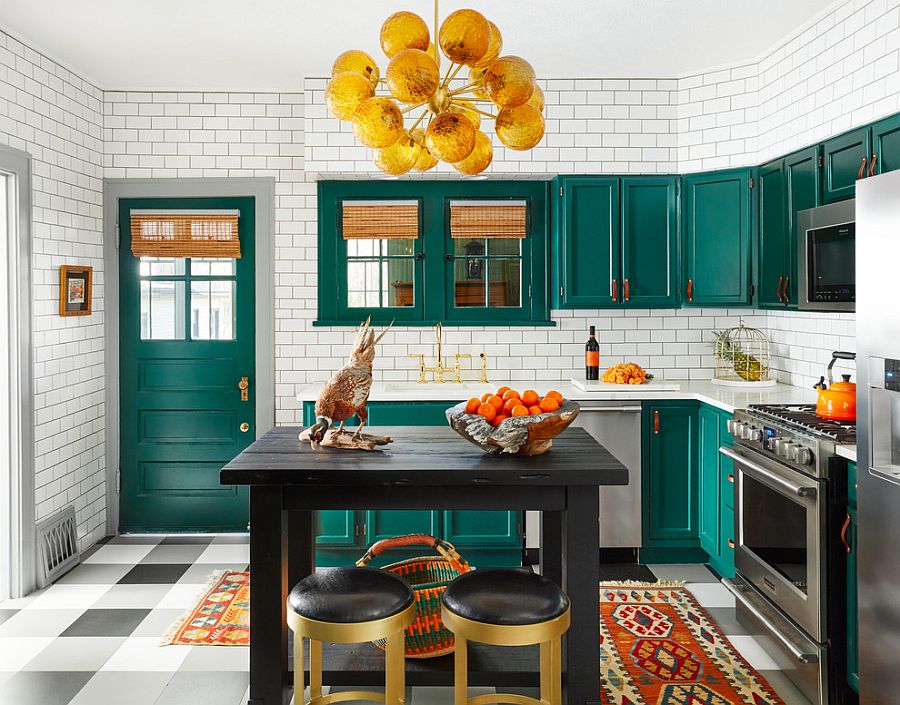 Giving eclectic kitchens a greater amount of design and decorating freedom are smart organizational solutions and storage spaces that take the pressure off of you. Sometimes you can turn to open, floating shelves and on other occasions you can use closed cabinets and series of wall-mounted modular units to ensure that the kitchen feels both aesthetic and functional. Revamping the eclectic kitchen and giving your existing kitchen a new ergonomic upgrade, these 25 lovely ideas promise to deliver in more ways than one –
Open Shelves Create Smart Displays
The perception that in the eclectic kitchen you need to keep all the kitchenware and the utensils completely hidden away and out of sight is drastically misplaced. You can work beautifully with open shelves in the eclectic kitchen to create a lovely narrative where they extend the style and color scheme of the space. Simple floating wooden shelves are generally the most preferred choice in here, but you can opt for more polished shelves as well. Do not worry about the stuff that goes on these shelves too much as they can be moved around and altered to suit changing seasons and trends.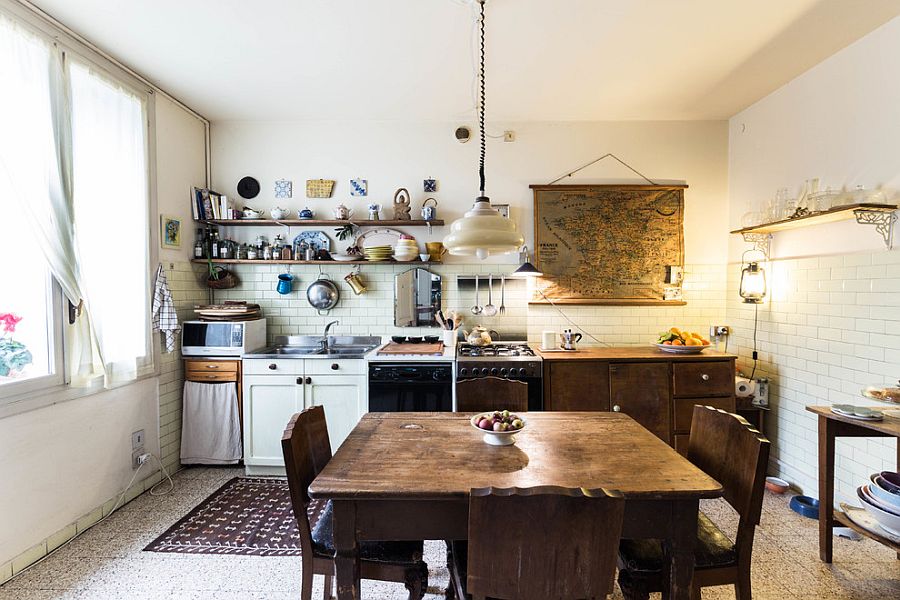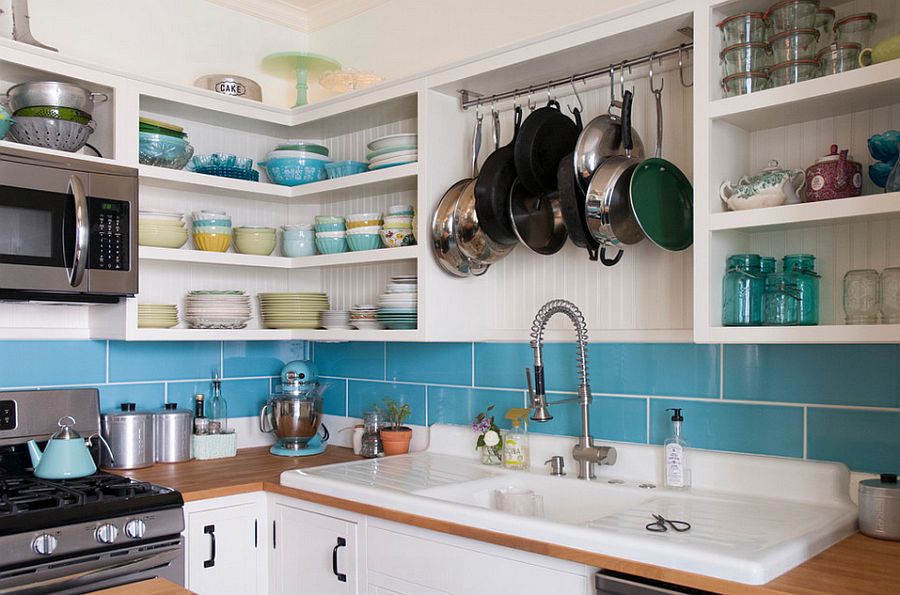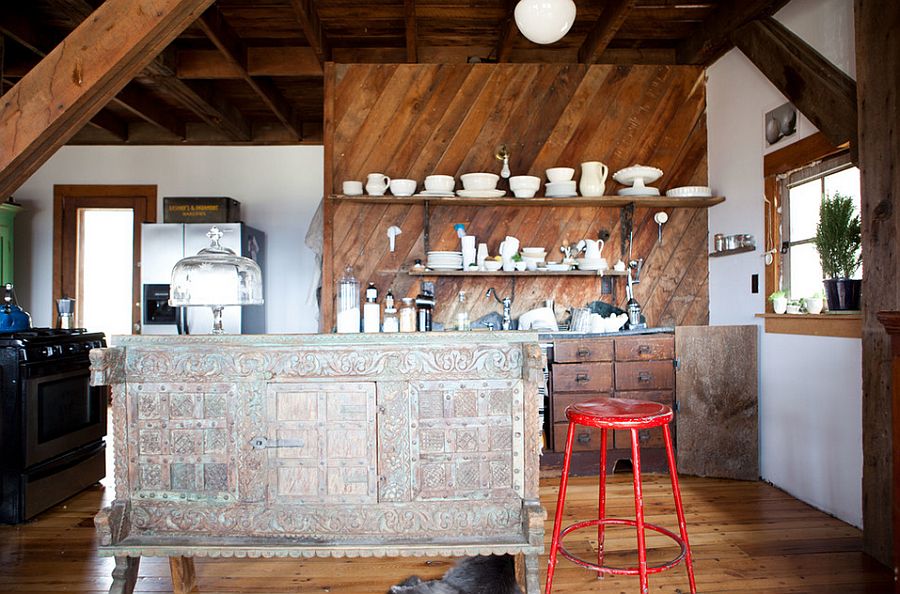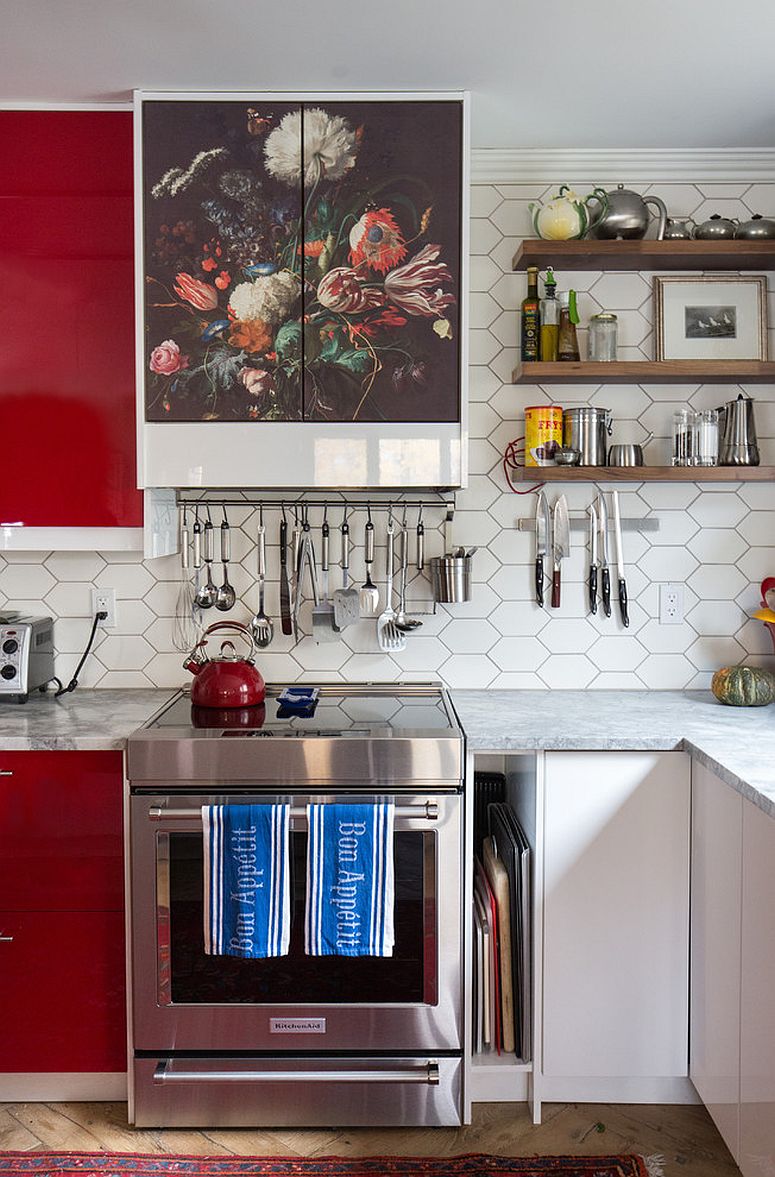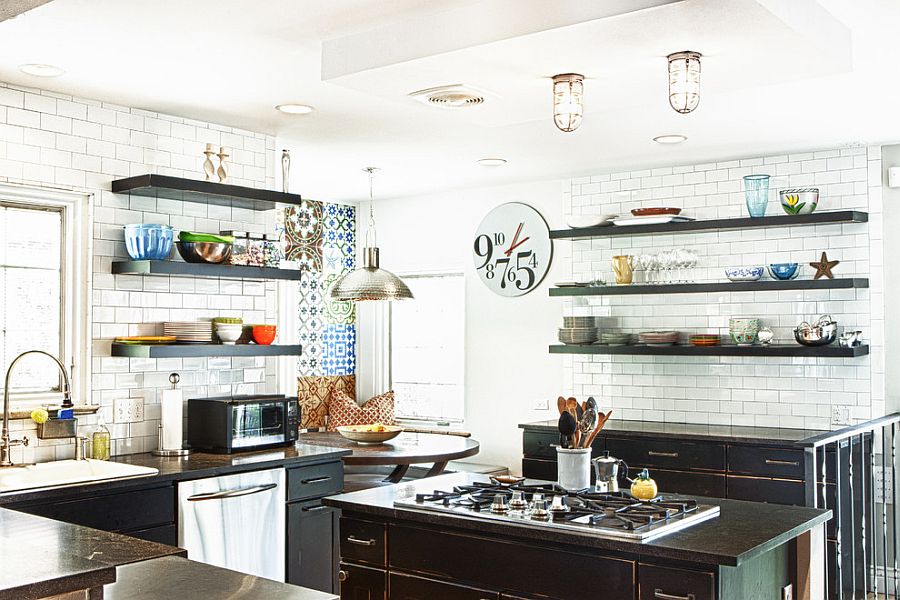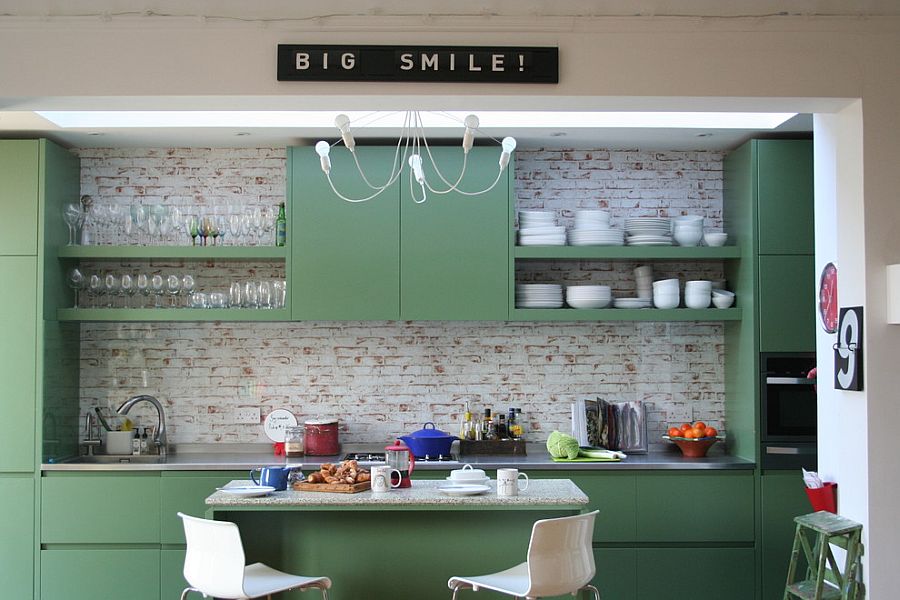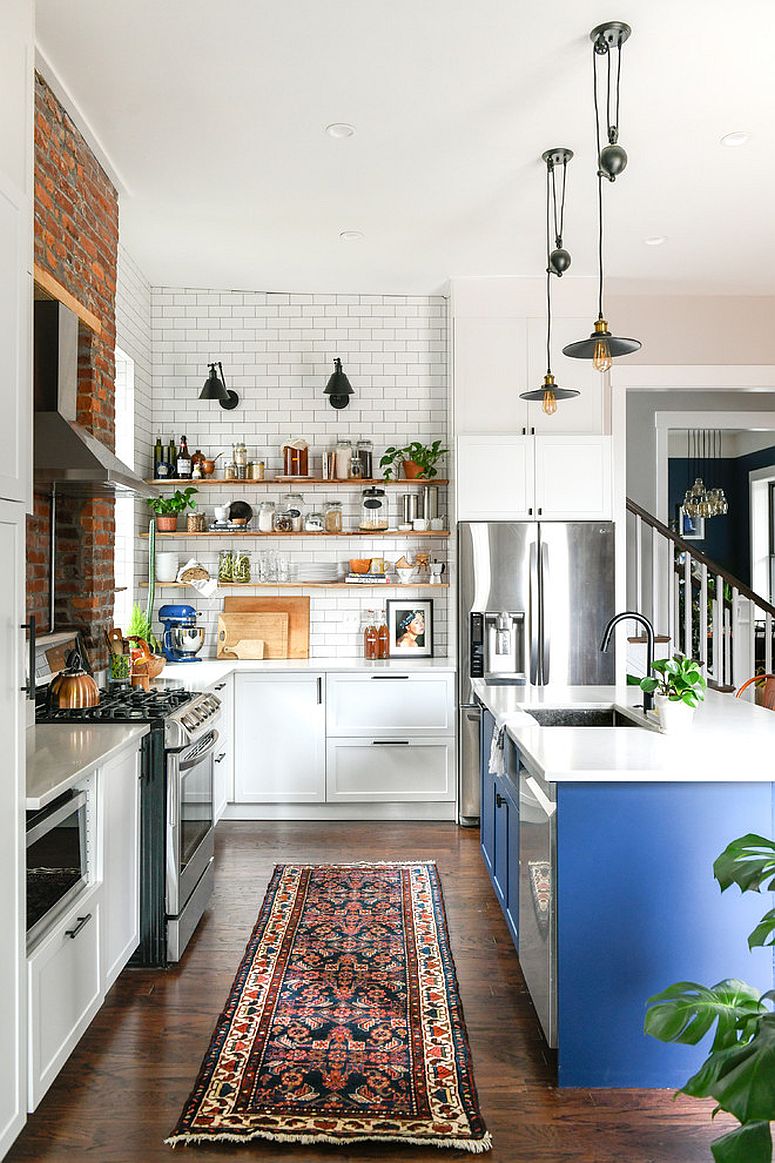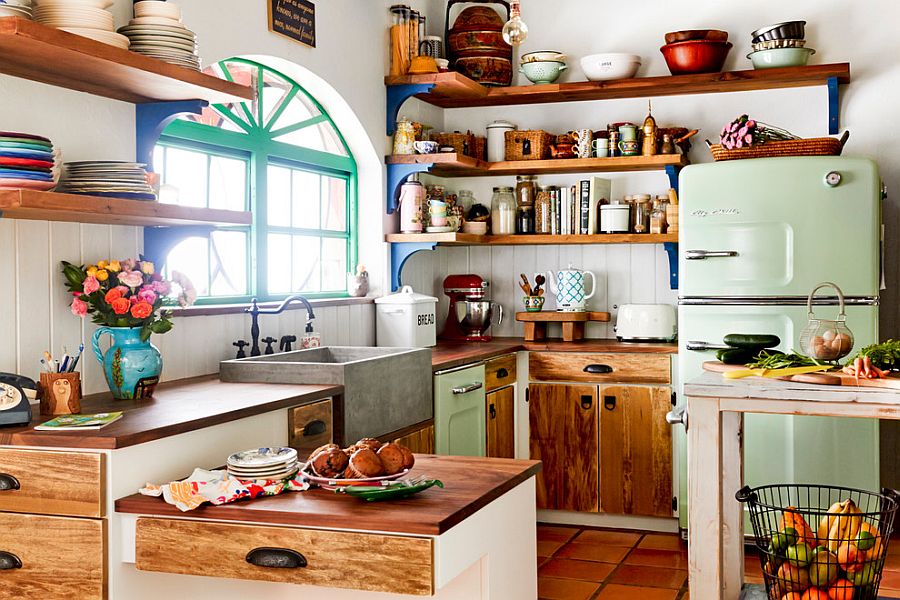 Tucking Away the Unnecessary
Of course, not all of us have the patience or a home where we can work with open shelves. In fact, even cabinets with glass walls are a luxury since organizing is not really high on our priority list. This is where cabinets come in mighty handy. You can utilize the space beneath your workstation, the central island of the kitchen or even the space in the corners to add cabinets that feel elegant and offer plenty of storage space. New kitchen technology and smart solutions provide slim units that simply disappear into the wall when not in use, making most of even the tiniest of space on offer. Just make sure though that the finish and material used for the cabinets adds to the eclectic style of the kitchen.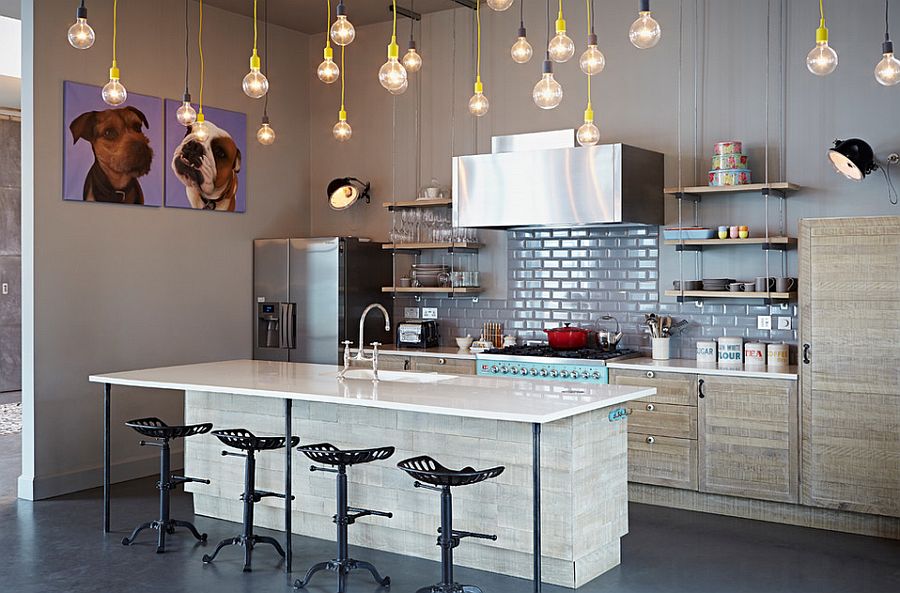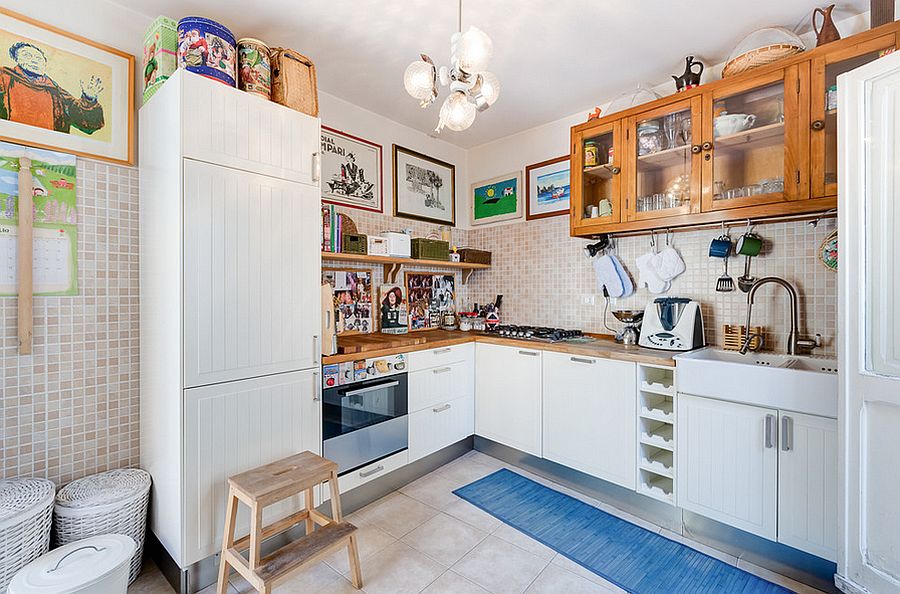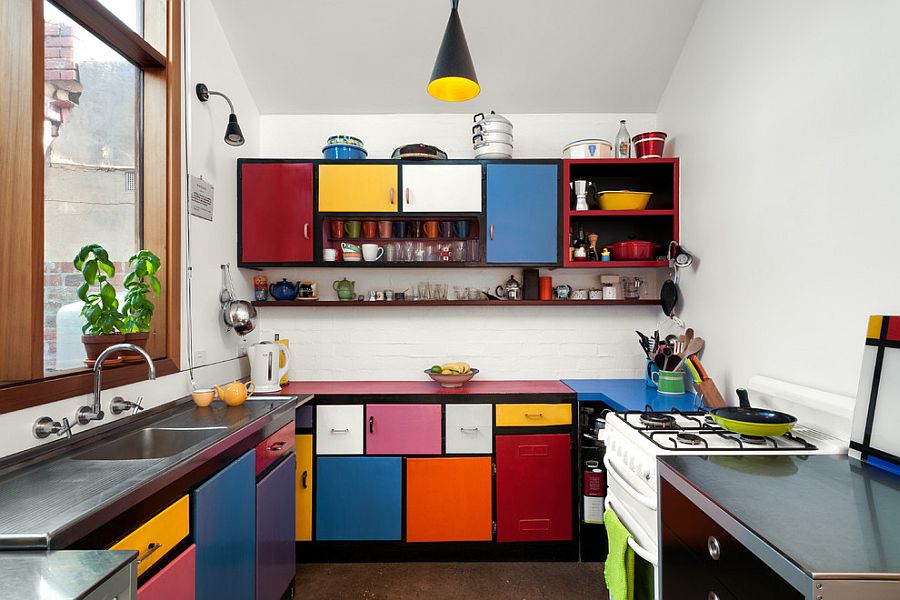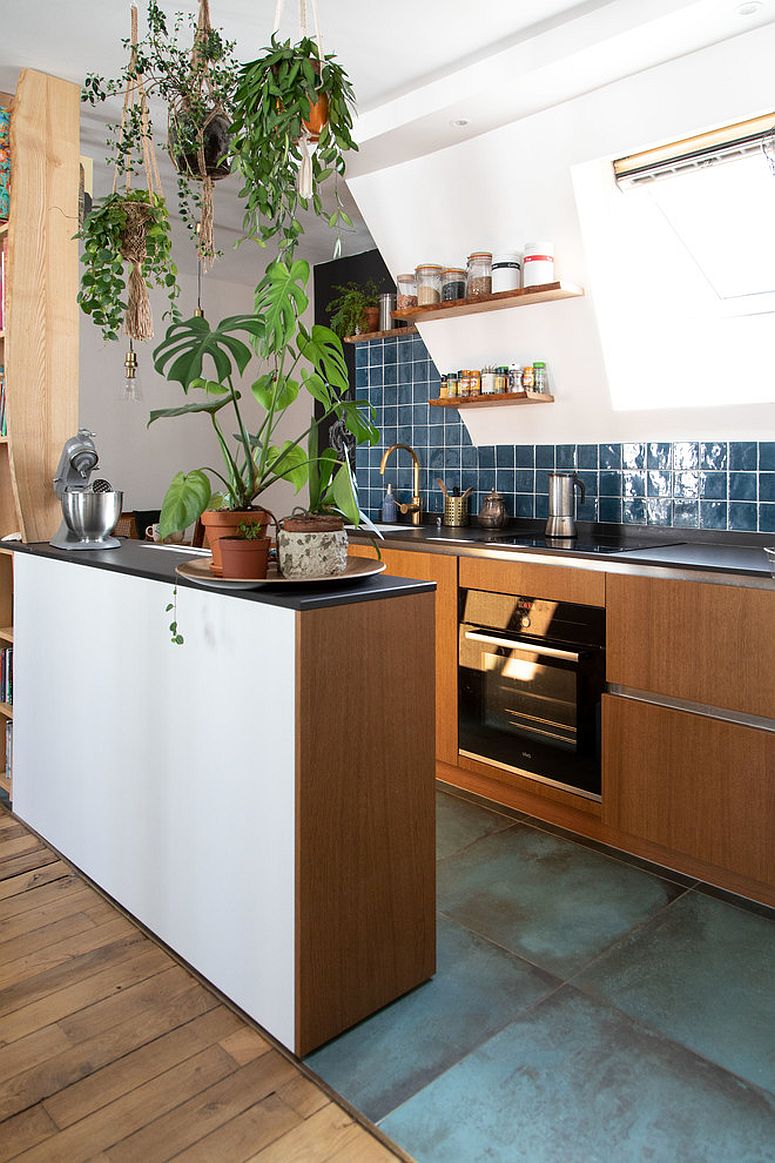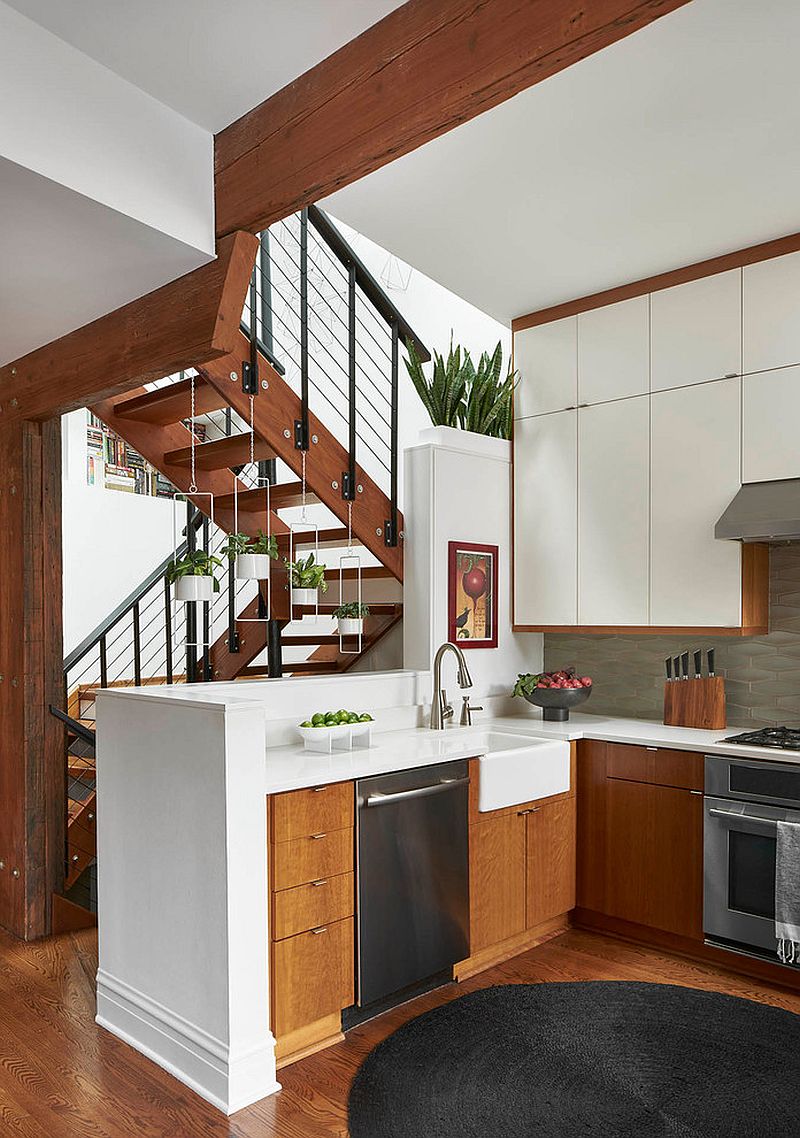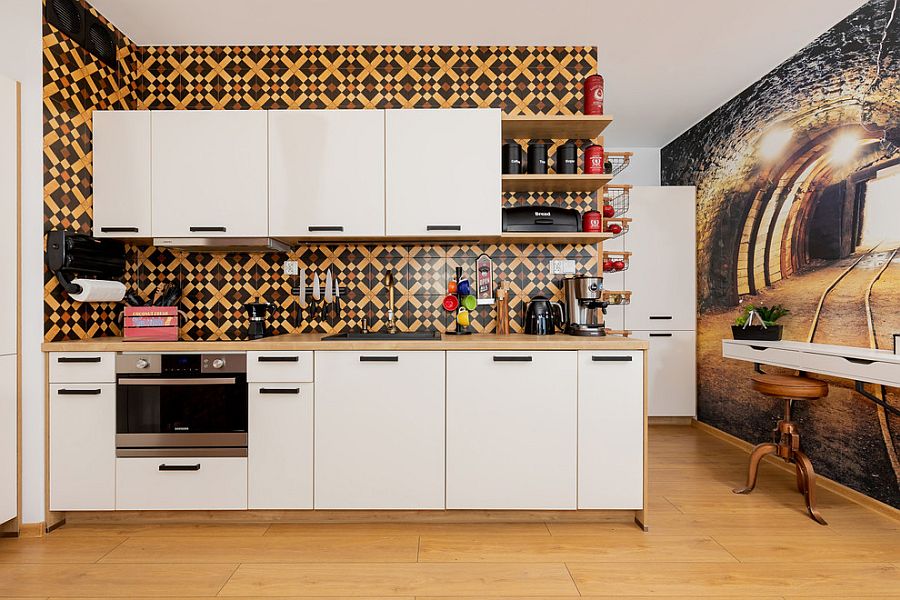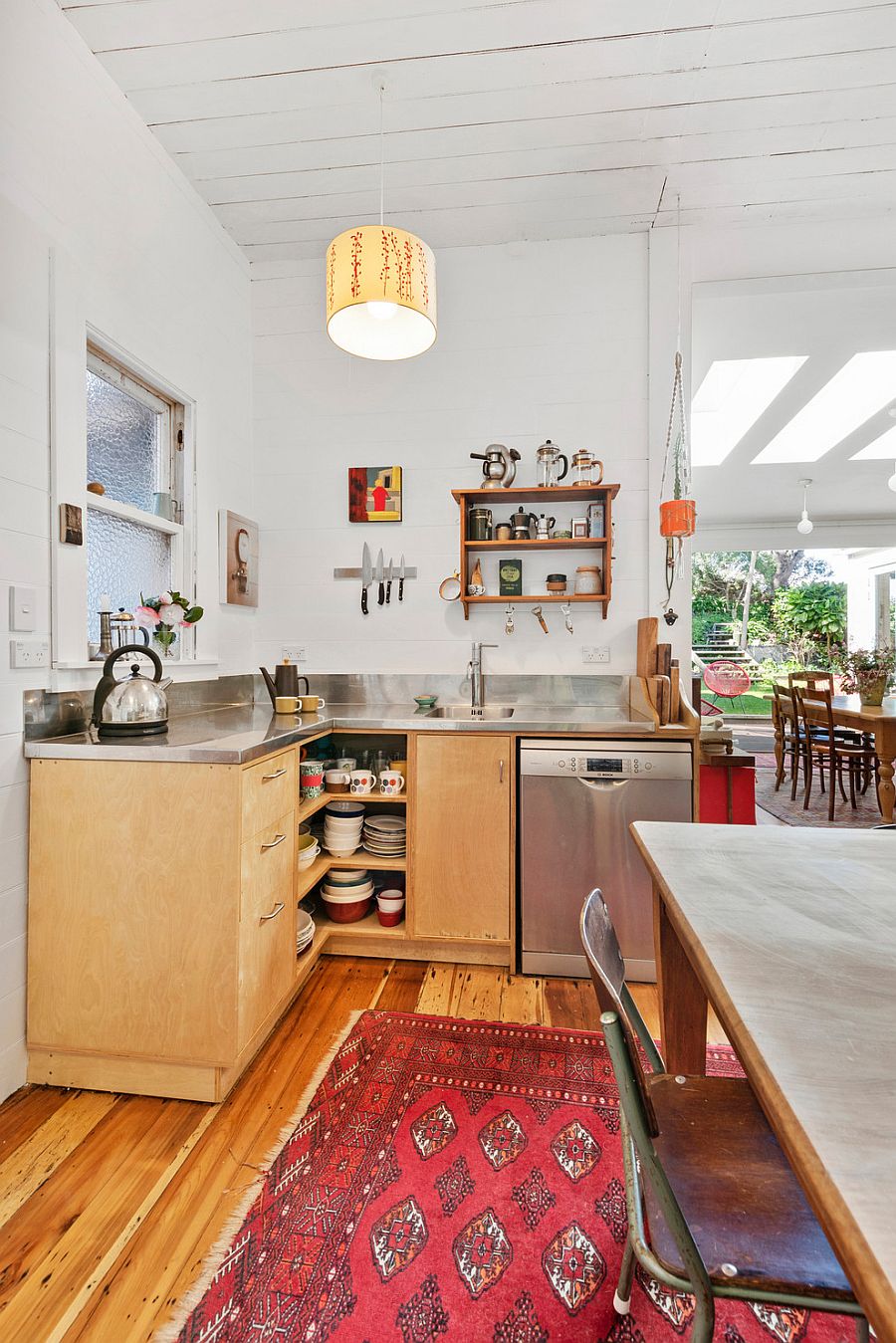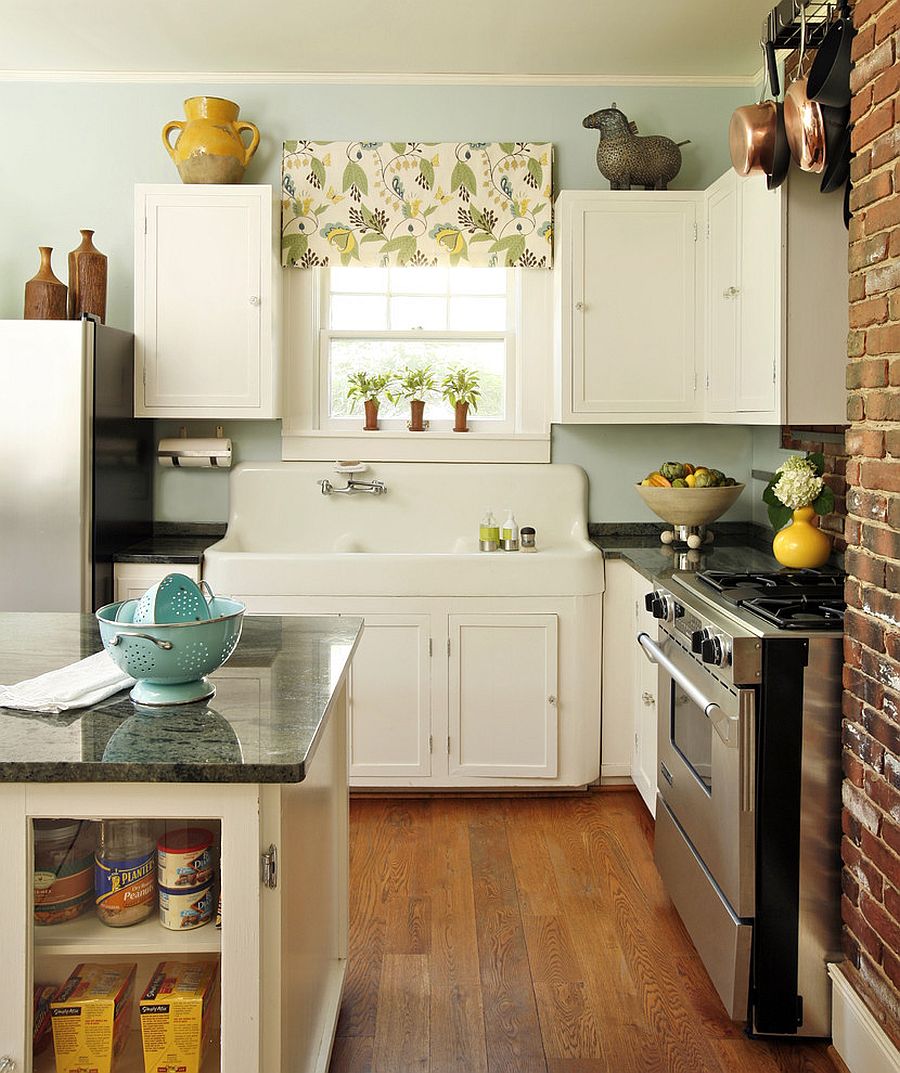 Solutions for Small Eclectic Kitchens
In the small kitchen, every inch of space matters. Adding eclectic theme to the mix makes space even more important. You can cabinets and shelves that add to the overall appeal of the kitchen and blend in with the backdrop. Once again, it pays to focus on the corners in here to create a more sense of space. While we are not focusing on lighting in here, ensure that the lighting is balanced and even in the kitchen for even better results. A mix of slim shelves, clever cabinets and adaptable solutions all combine to fashion the perfect eclectic kitchen.