The open bookshelf has long been a staple of the home library. But the last few years have seen it step beyond the confines of a home library or study and break conventions by gracing the living room and hallways alike. A large, open shelf adds ample display and storage space; bringing together both the elements in a seamless fashion. Add to it the charm and inviting warmth of wood and you have a winner! Contemporary wooden shelves are a far cry from their predecessors that relied on a heavy grain of wood and seemed more cumbersome than convenient. Today, innovative design and new-age technology has seen an entirely new army of open wooden shelves.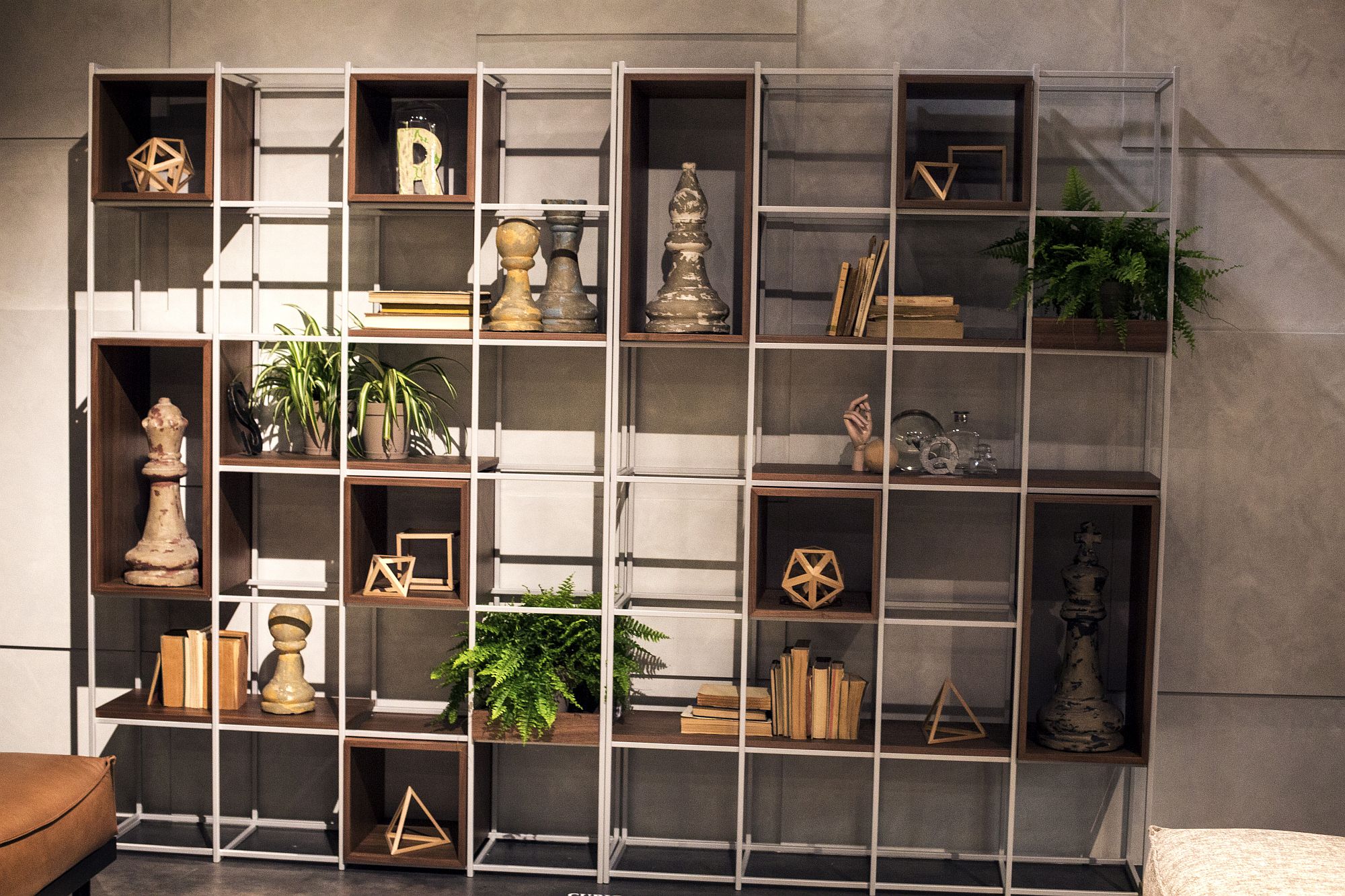 Open shelves in wood blend textural contrast and beauty with an aura of spaciousness that cabinets with doors simply lack. With many of these wall-fitted compositions offering flexibility and modular ease, you can actually start off small and add in more shelving units down the line. Depending on both your current needs and the available space, these adaptable shelves evolve and also shrink. Space-savvy, smart and trendy, here is a look at 11 such fabulous shelving ideas –
Metal and Wood Shelving
In a modern interior dominated by polished surfaces, man-made materials, finishes that feel inherently urbane and curated, wood and metal automatically bring contrast both visually and texturally. Combining wood with metal also opens up an entirely new avenue of decorating styles that range from rustic and farmhouse to industrial and eclectic. Most often, it is steel of metallic framed painted in black that is coupled with wooden planks to create an elegant and modern open shelf. But go down a more sparkly path this summer with copper and brass being coupled with wood to create a striking and trendy bookshelf.
RELATED: 10 Floating Wooden Cabinets and Shelves that Offer Modular Ease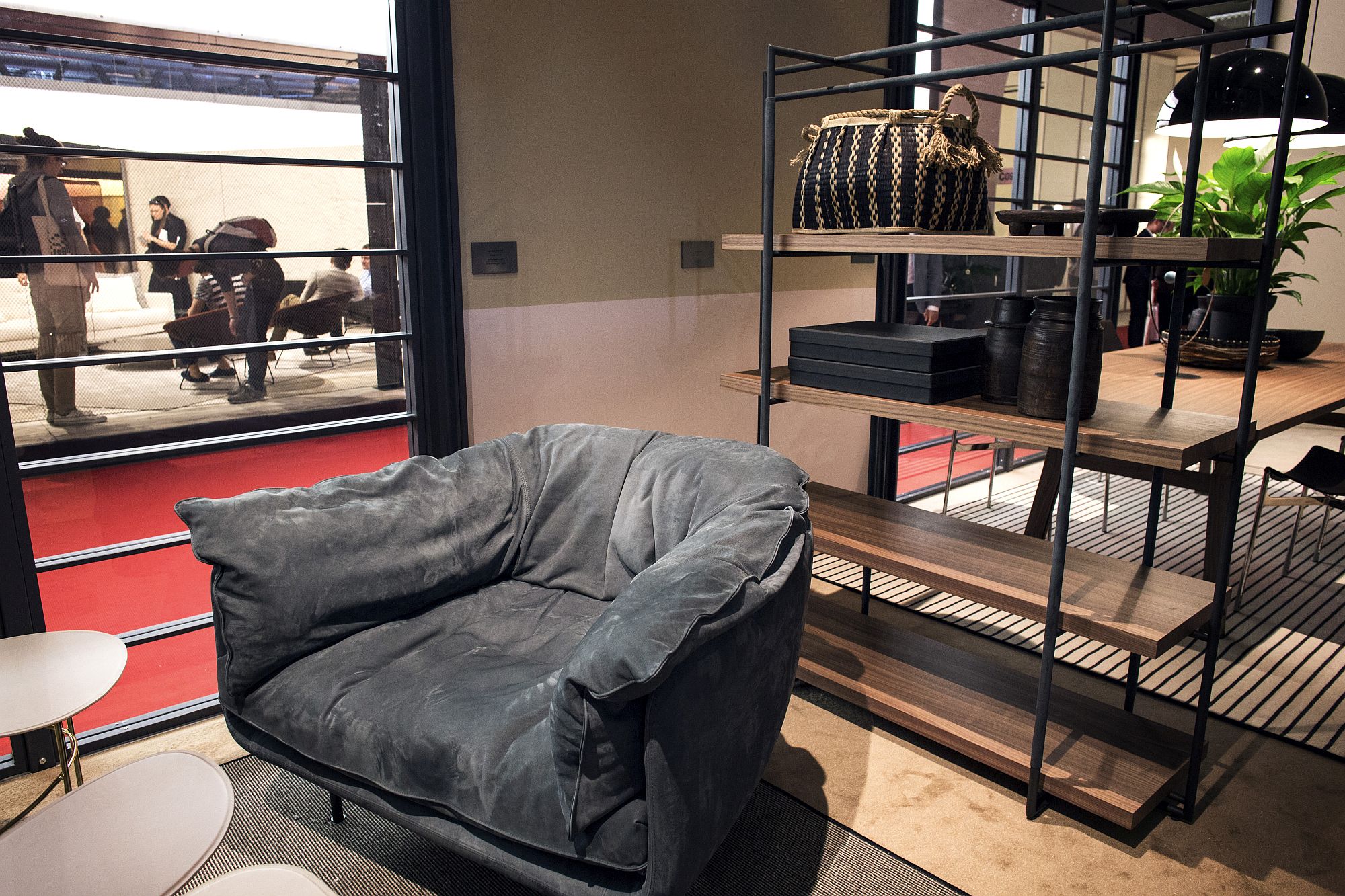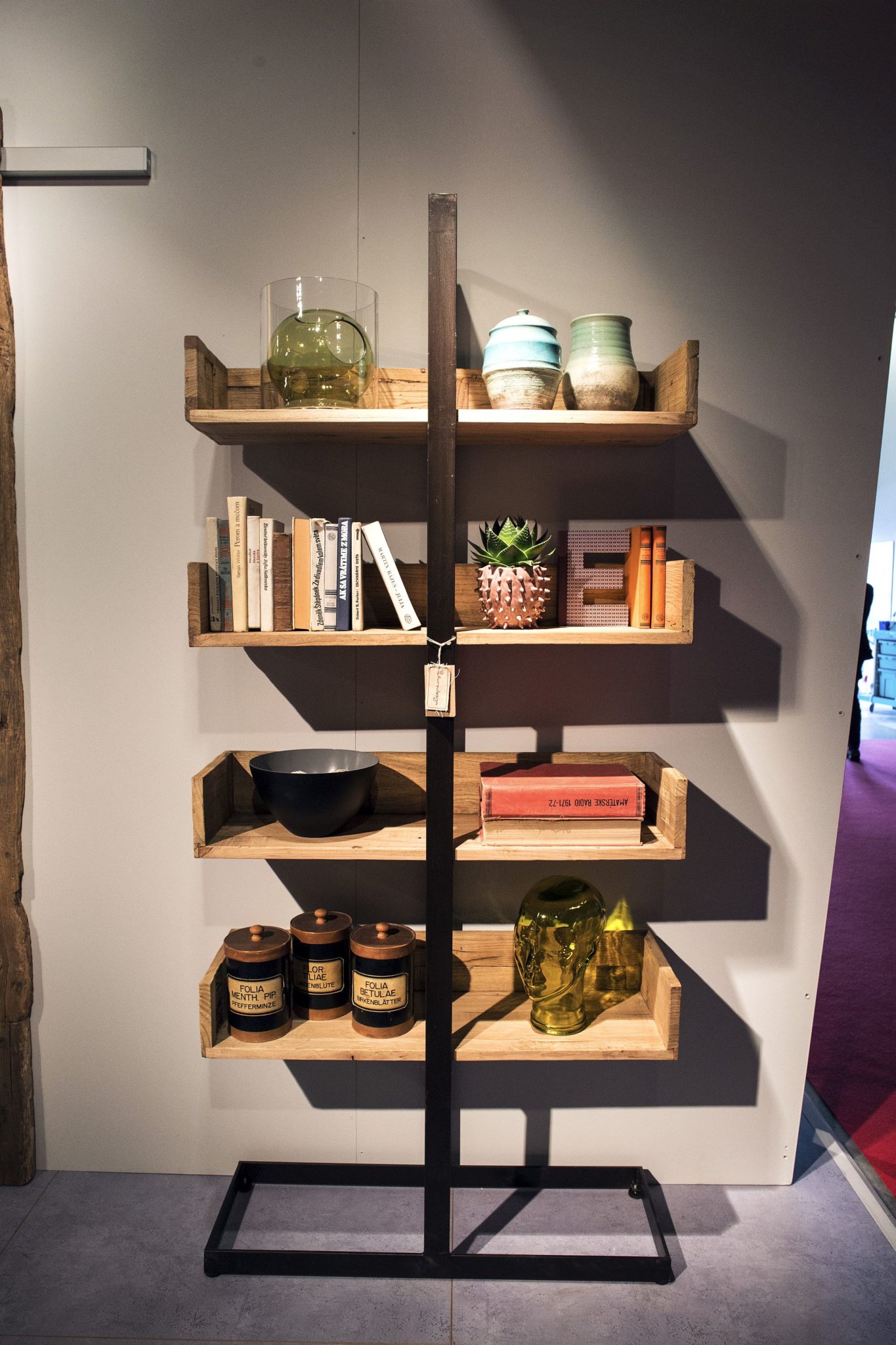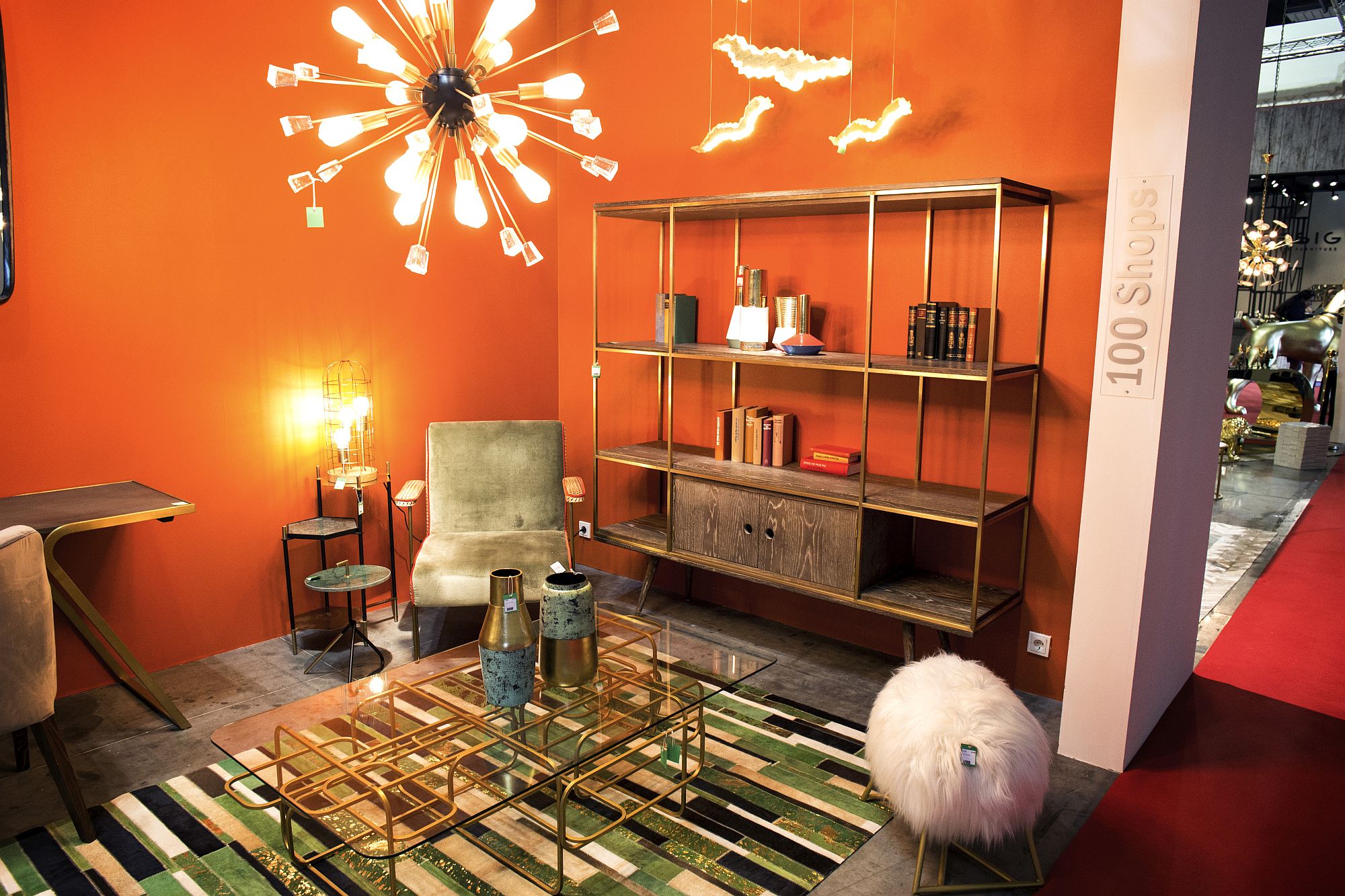 An extensive Affair!
From those striking open shelves we move on to the world of floor-to-ceiling open shelving that also seems to very often, stretch from wall to wall. A series of tall open shelves in the backdrop gives you a great opportunity to decorate in style and you change the decorative pieces, colorful accents and even the indoor plants on display with changing seasons and trends. These large shelves often come with modular ease, allowing you to add new units over time and with changing needs. While some offer a sculptural finish, others seem to bring a touch of whimsy to the living room with their unique design.
RELATED: 11 Wire Shelves For Every Room In Your Home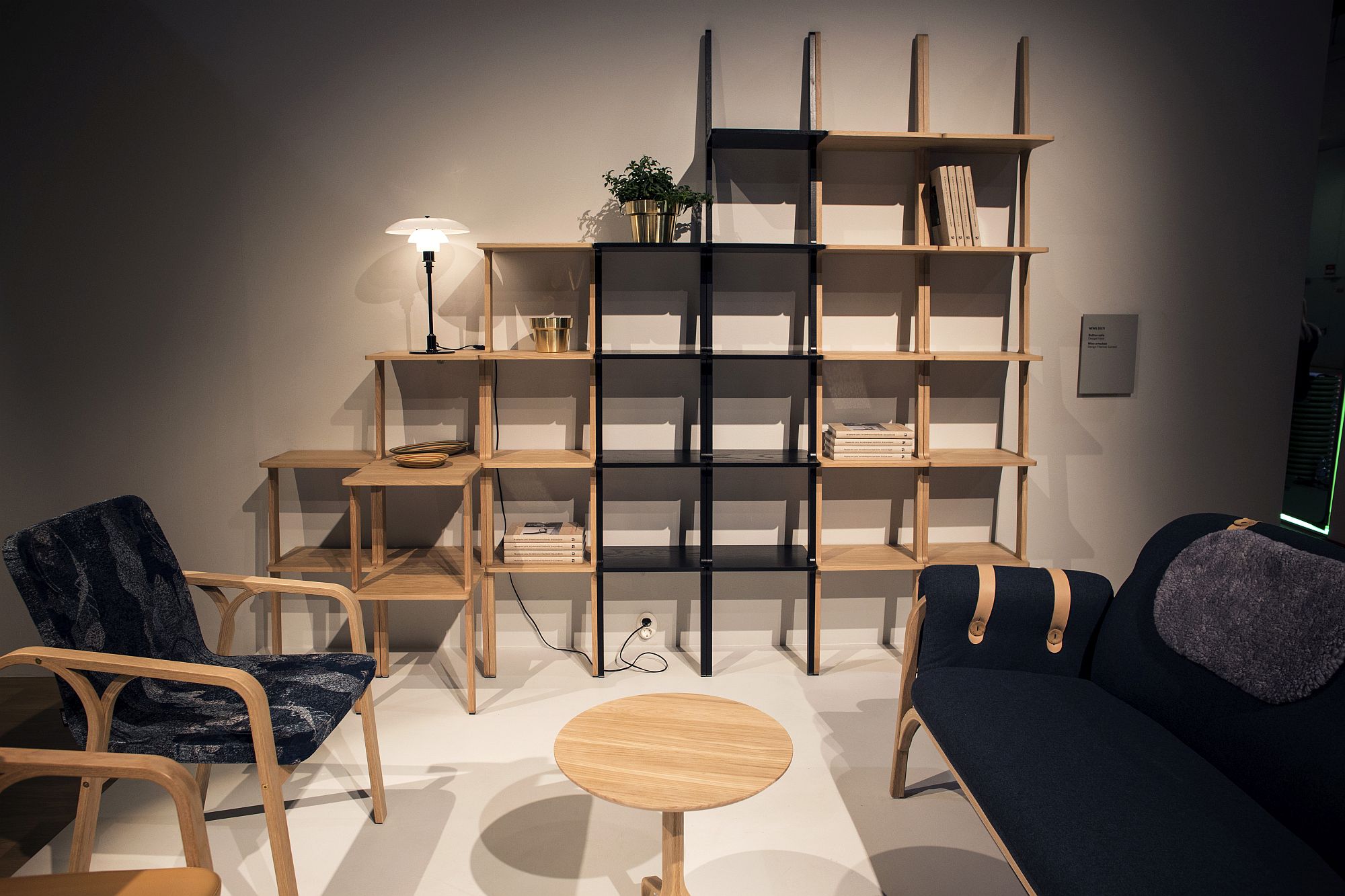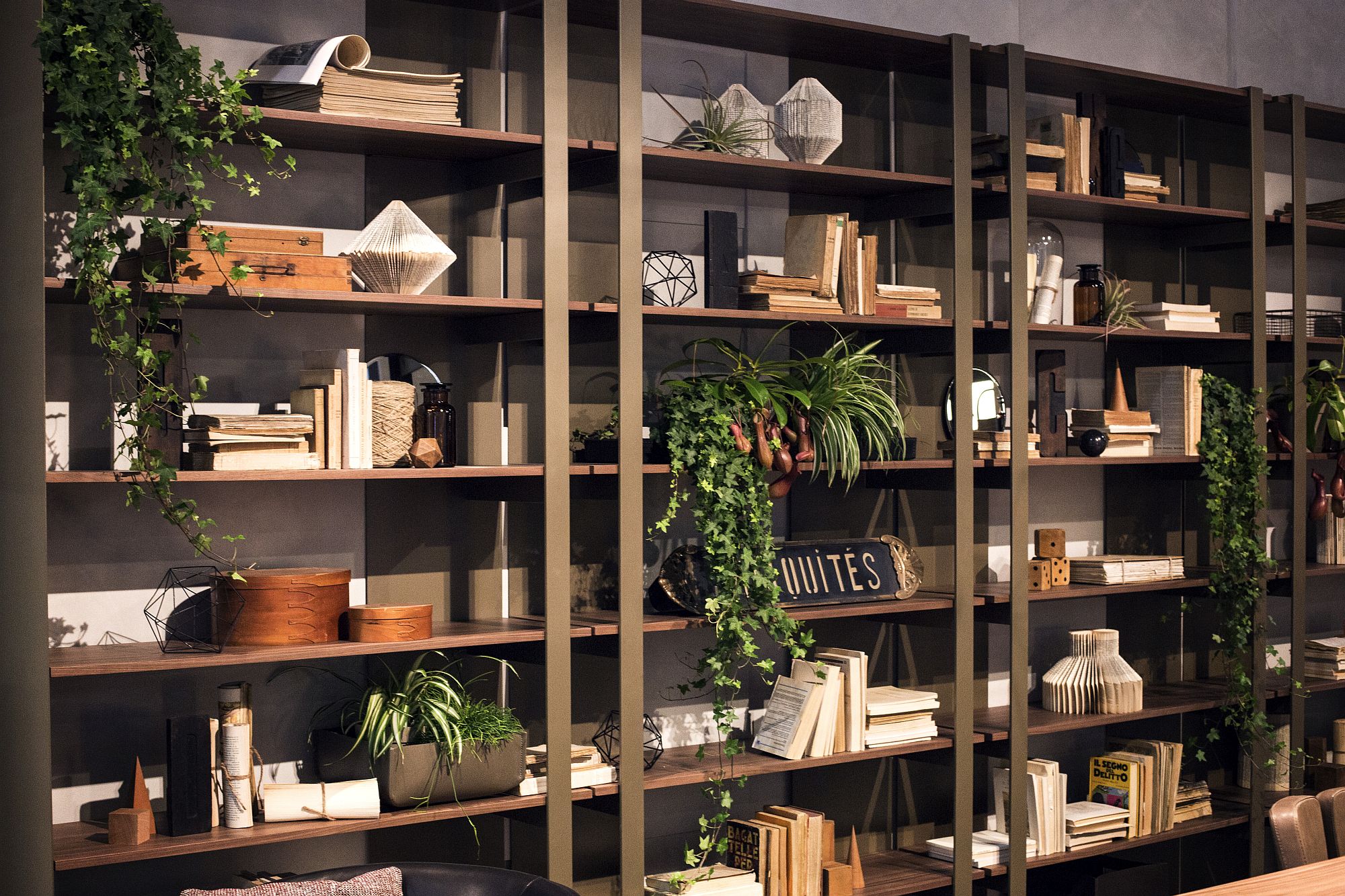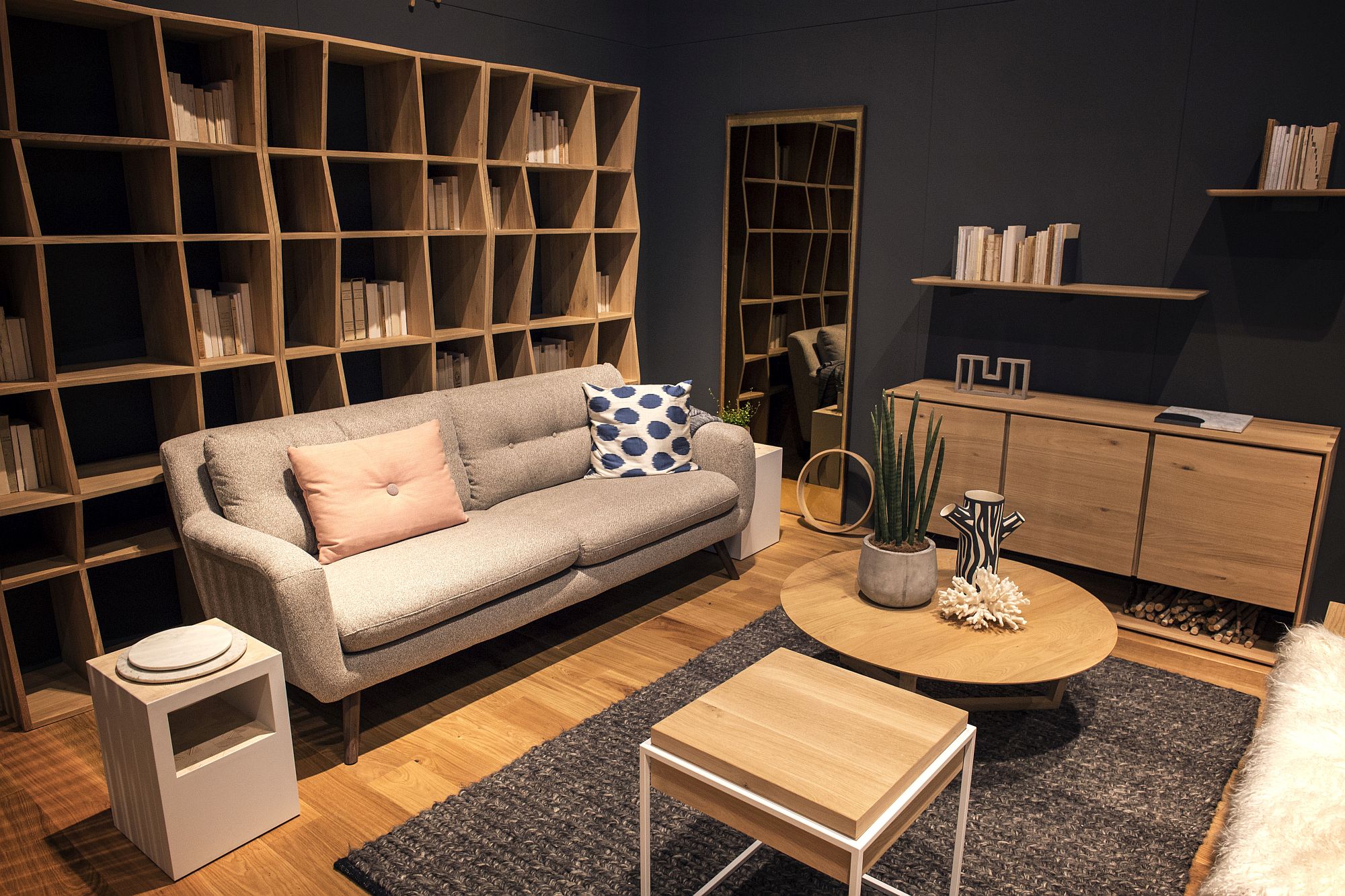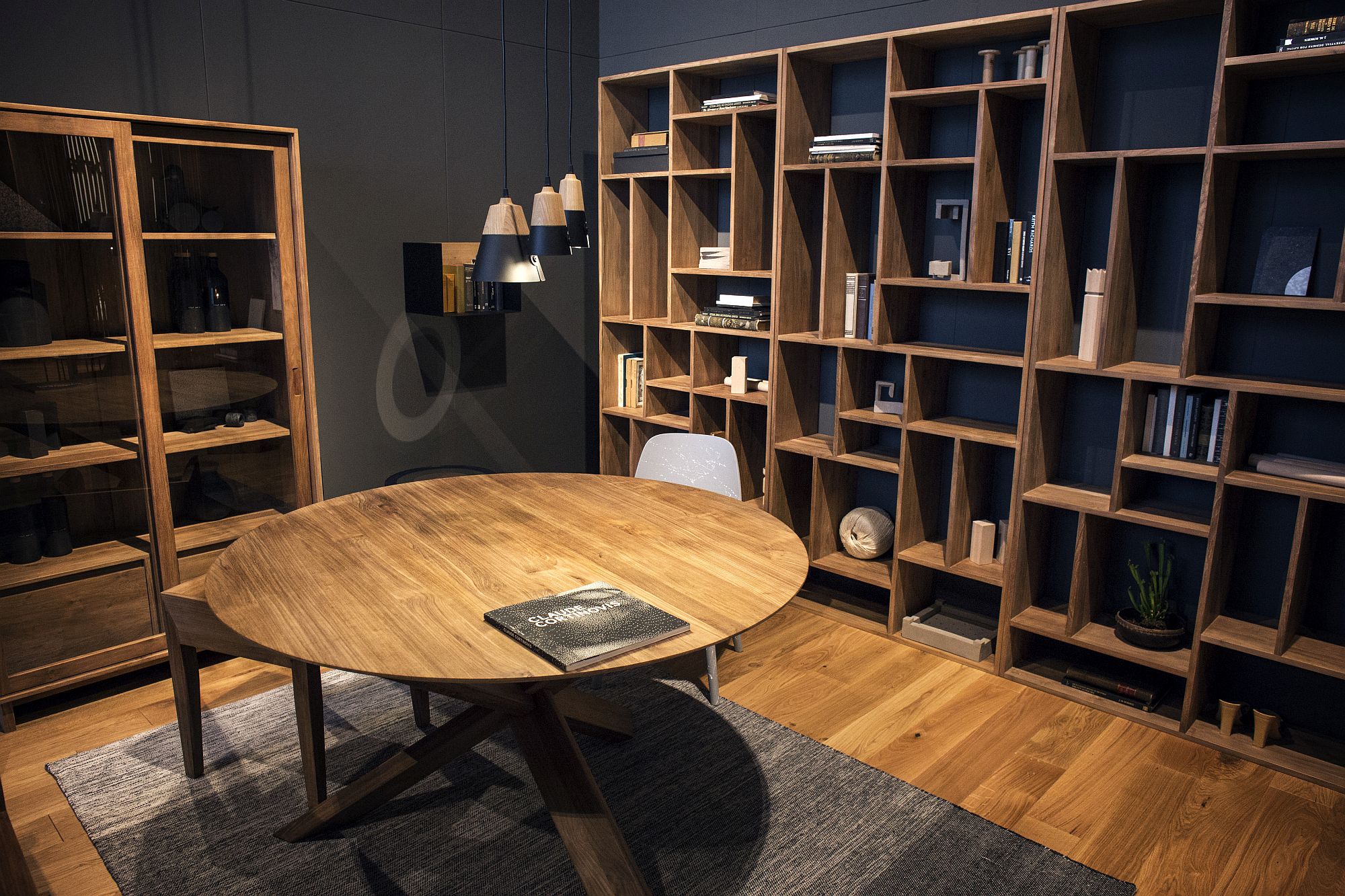 Adaptable Shelving for Small Spaces
Open shelves definitely trump closed cabinets in wood when it comes to giving a room that spacious, light-filled look. Open shelves reduces visual fragmentation of space and ensure that the small living room or dining space looks a lot larger than it really is. But the really winner in this department is that smart, open, half-shelf in wood that is used in an open living area or bedroom to delineate space even while creating a lovely and useful display. In tiny studio apartments and small urban homes, these practical shelves make a big different to both aesthetics and ergonomics.
RELATED: 55 Wall-Mounted Open Shelves Offering Space-Savvy Modularity