Decorating a beautiful kid's room presents its own set of unique challenges that are completely different from planning for an adult bedroom. Gone are the days when you just threw the kids in a room and asked them to bunk together while sorting out the other details all on their own! (And if you were the youngest, then life was pretty tough indeed) Modern kids' bedrooms have diverse themes, styles and are spaces filled with color, creativity and an array of fabulous motifs that put many of the adult bedrooms to shame! With 2017 nearly half way through, it is time to take a look at the latest in kids' bedroom decorating and design.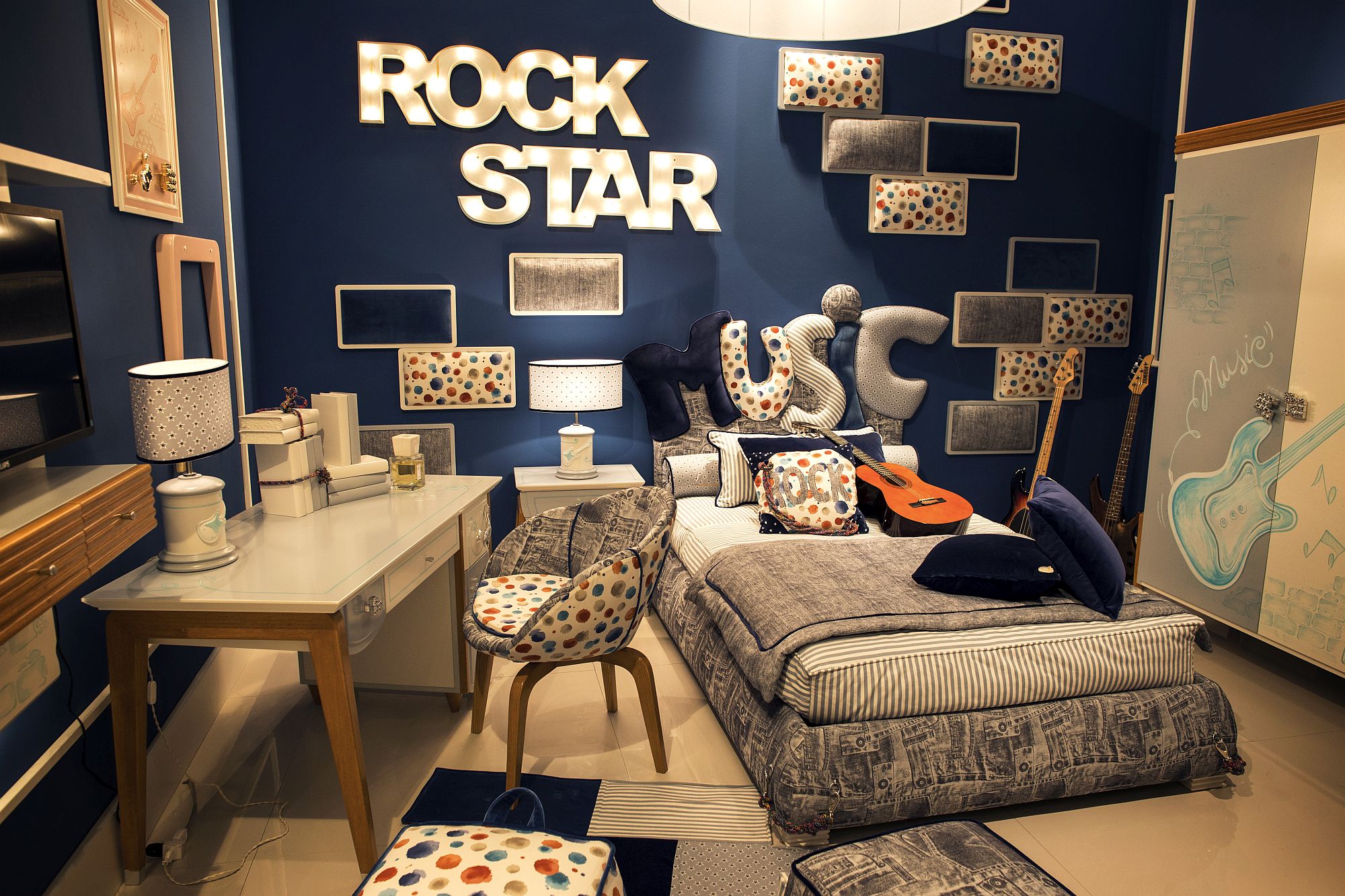 As always, we have plenty to offer in terms of inspiration and today, we flip through a curated collection of the 50 latest and undoubtedly best kids' bedrooms that showcasing current trends in the world of kids' bedroom furniture and more. From the smart and space-savvy to the colorful and audacious, here is a look at the best of 2017 so far –
Fun Kids' Bedroom Themes
First thing that most parents instantly ponder about while planning for the kids' bedroom is the theme of the room and its overall visual appeal. Narrowing down the theme of the kids' room can make your shopping experience a lot easier and as always, this year sees some perennial favorites like the superhero themed boys' bedroom and the princess themed girls' bedroom top the charts. That is of course barely a surprise and you can easily narrow down the choices here by asking your little one who their favorite comic character or Disney princess is!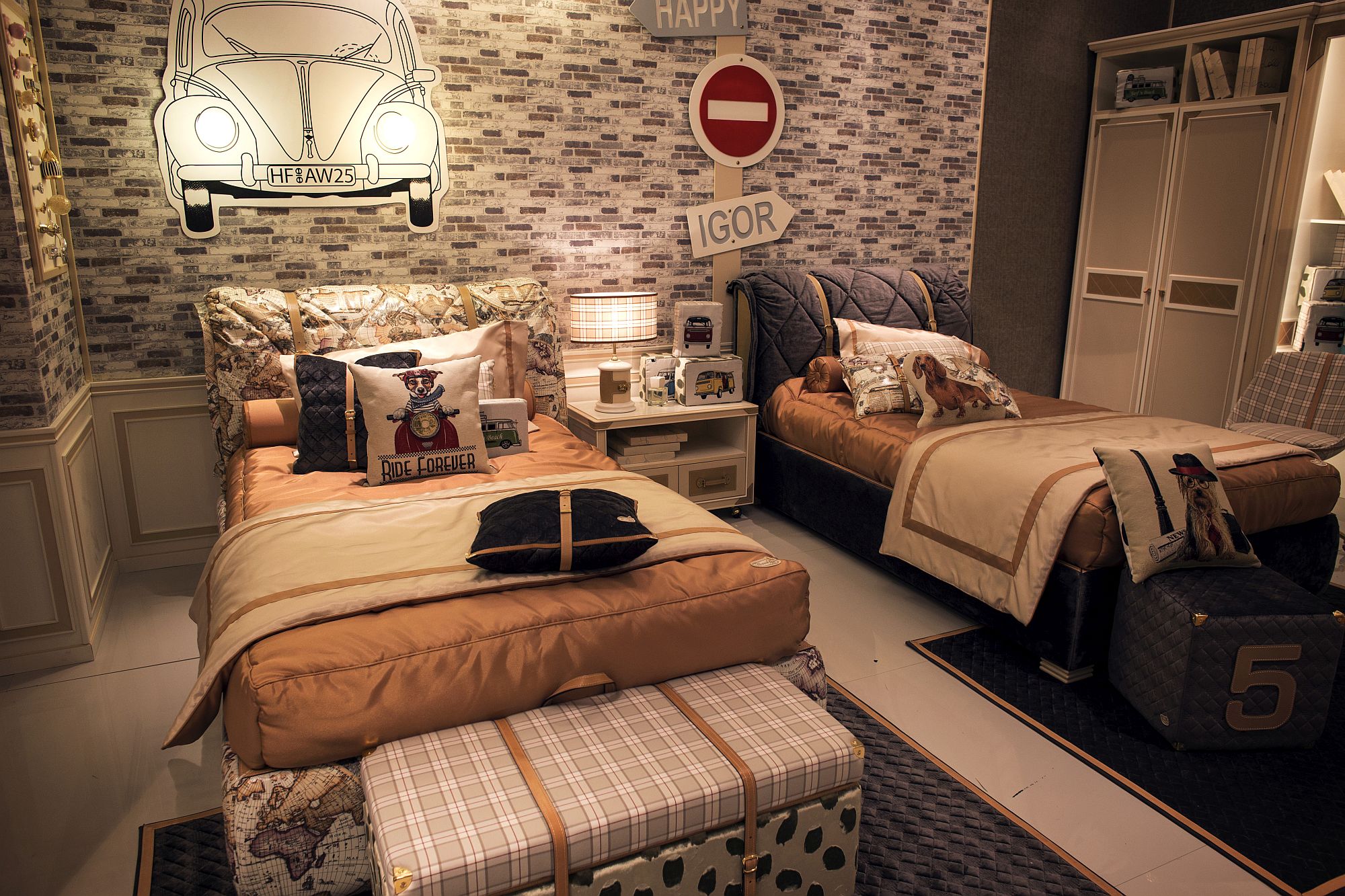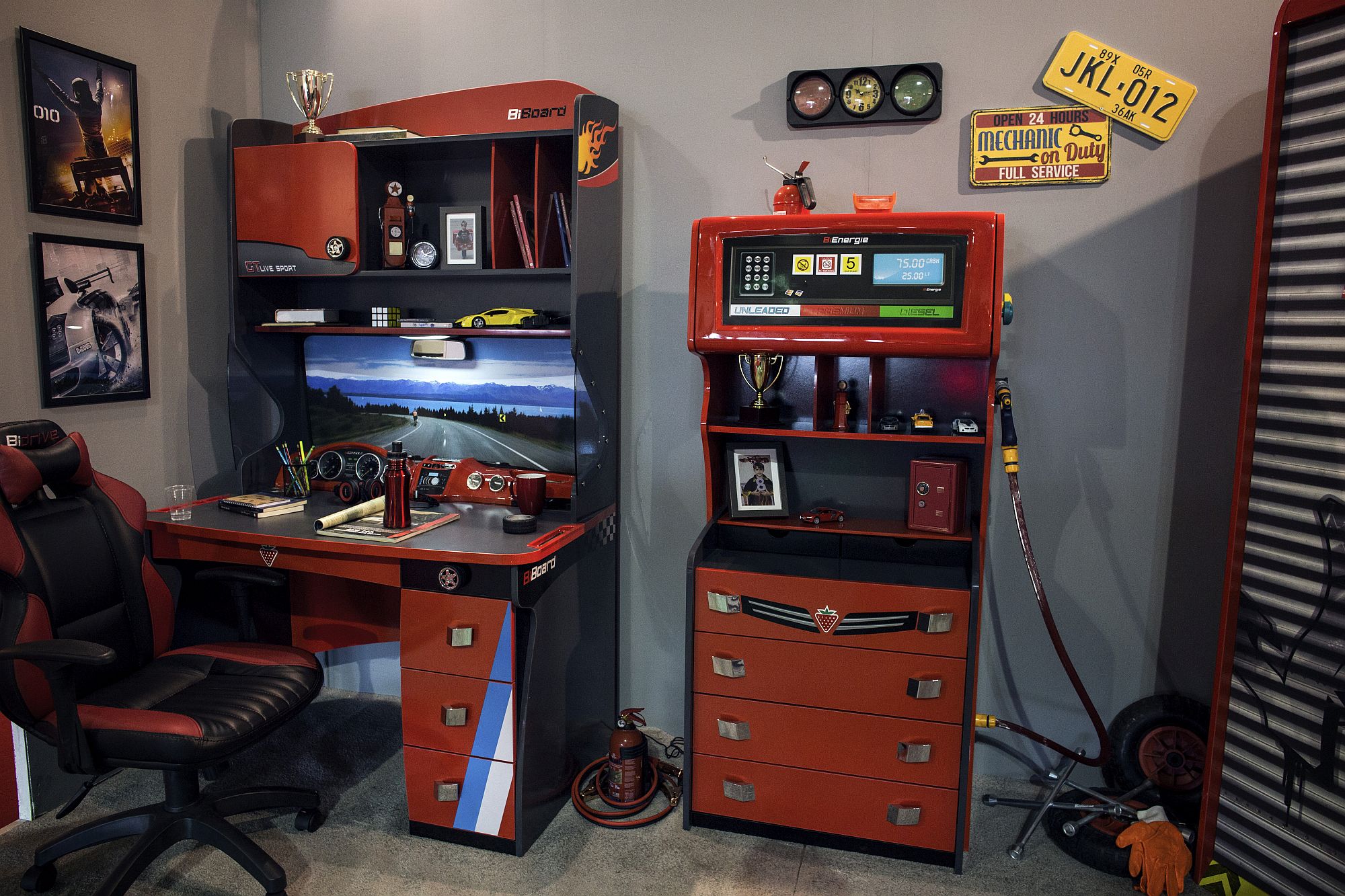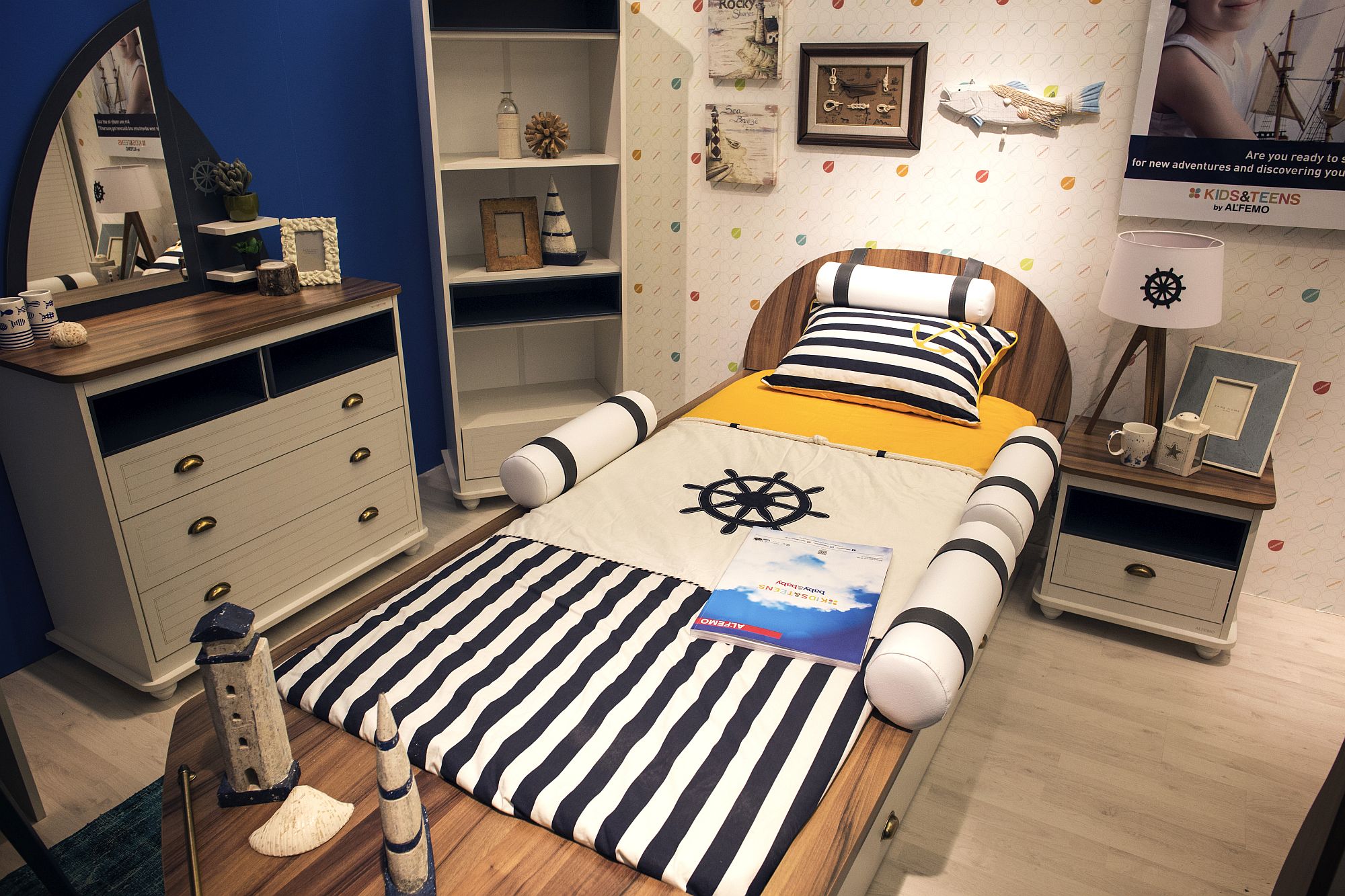 If you want a bedroom that can grow a bit more easily along with your kid and is far less theme specific, then a coastal themed bedroom or one inspired by the world of music or aviation is a much more sensible choice than a room filled with Spiderman motifs! These bedrooms can evolve easily as the taste of your little one change with time and you are less committed to the singular theme.
RELATED: 55 Gorgeous Kids' Bedroom Finds That Amaze and Delight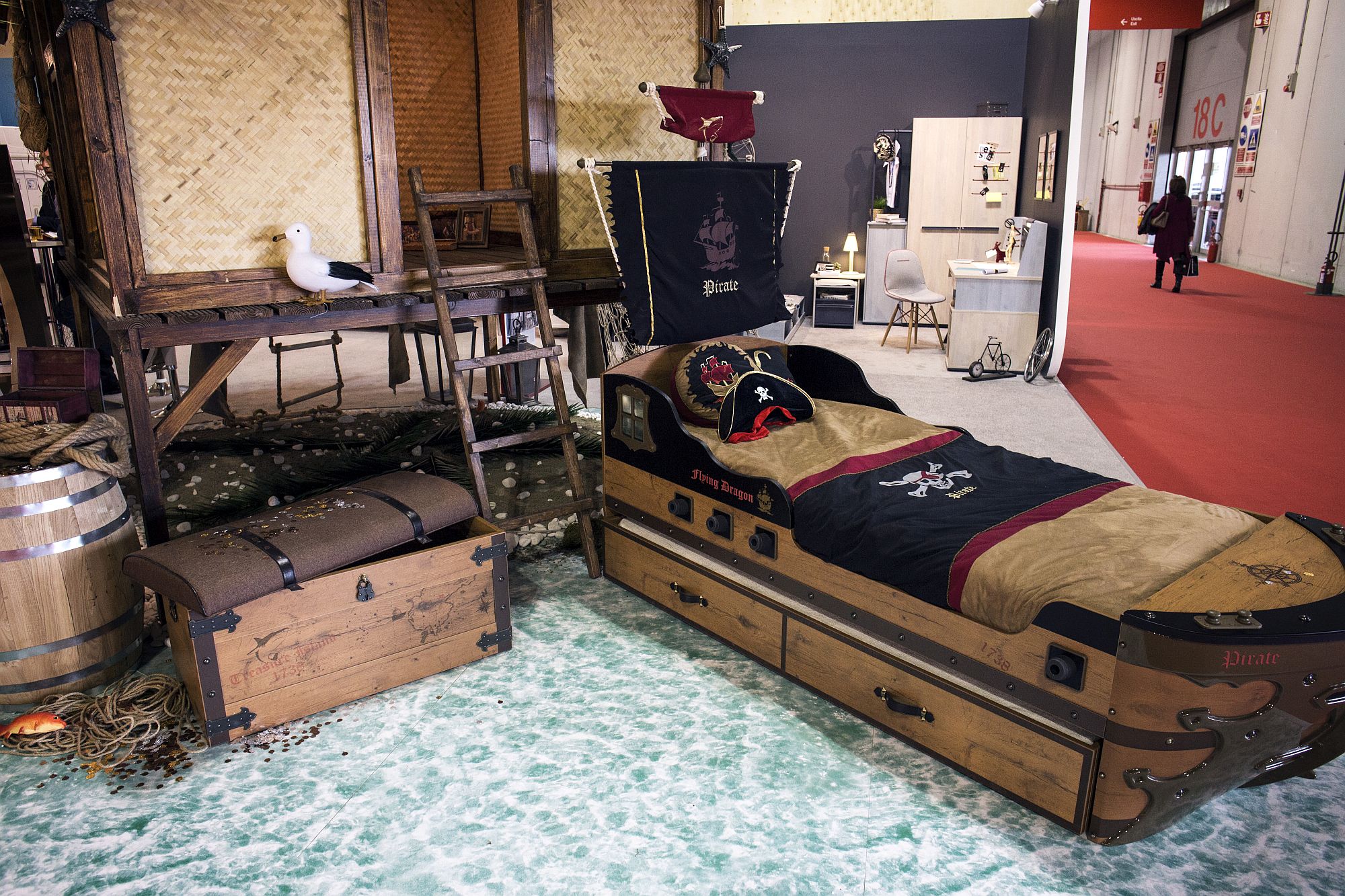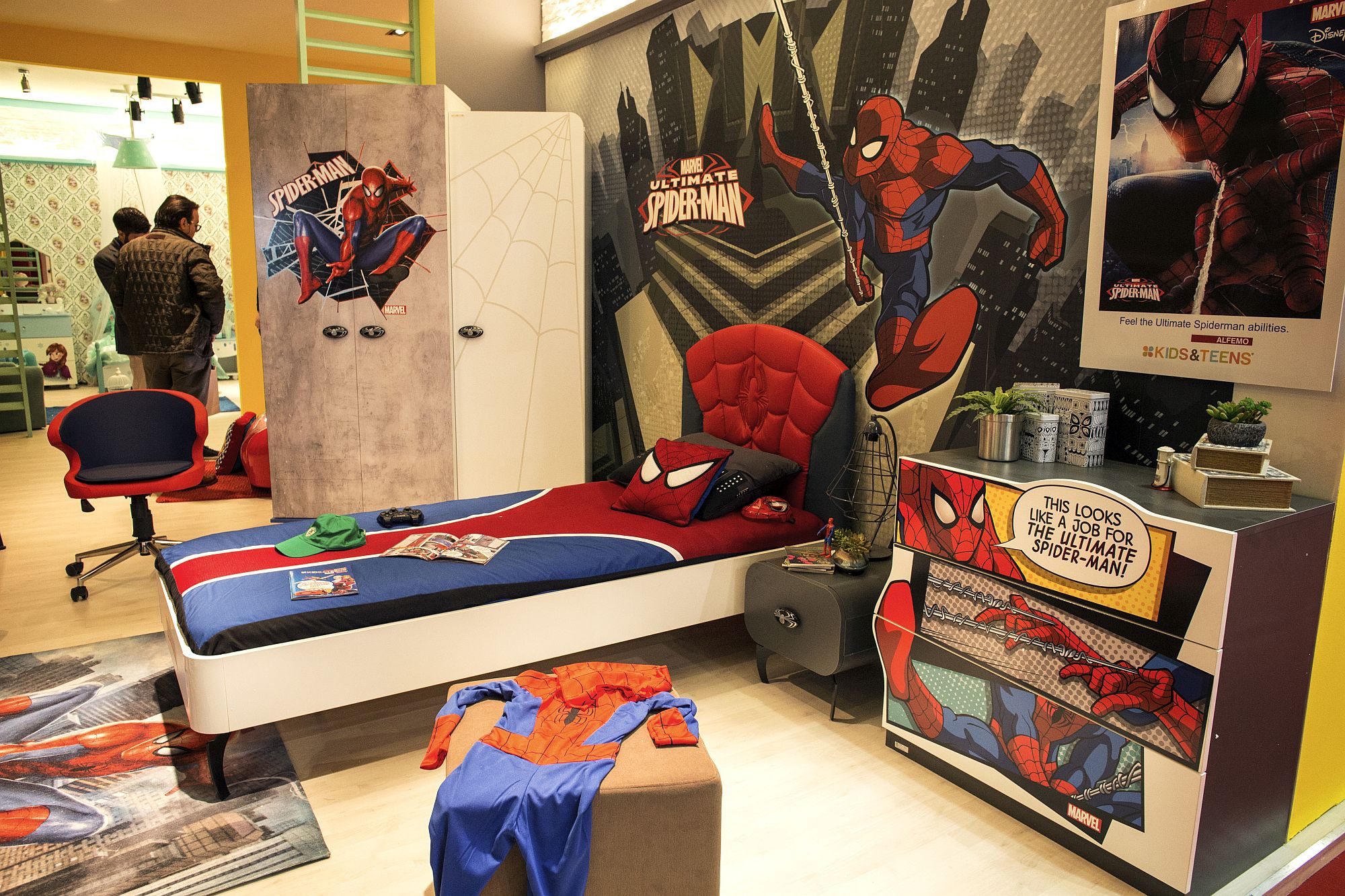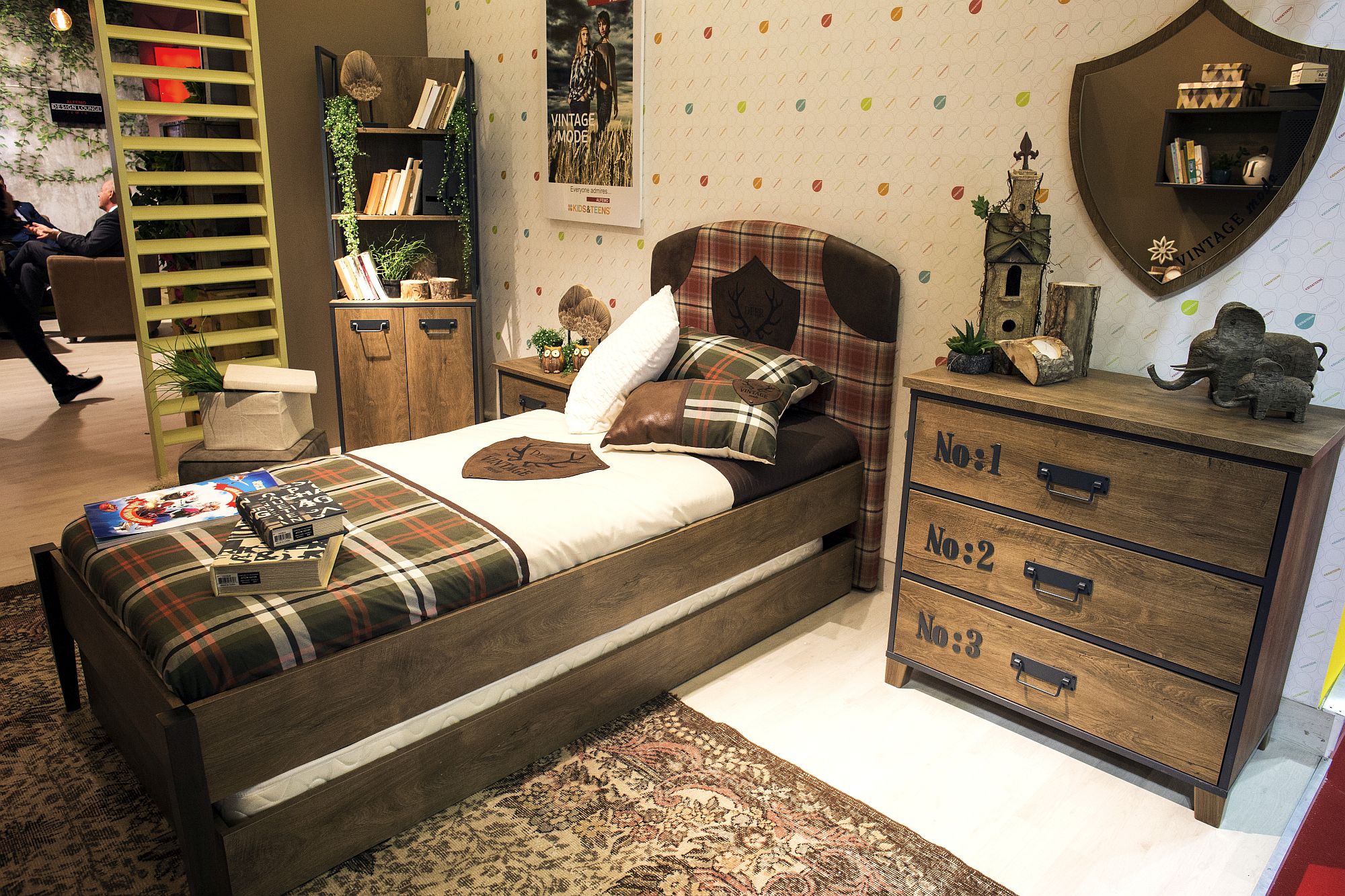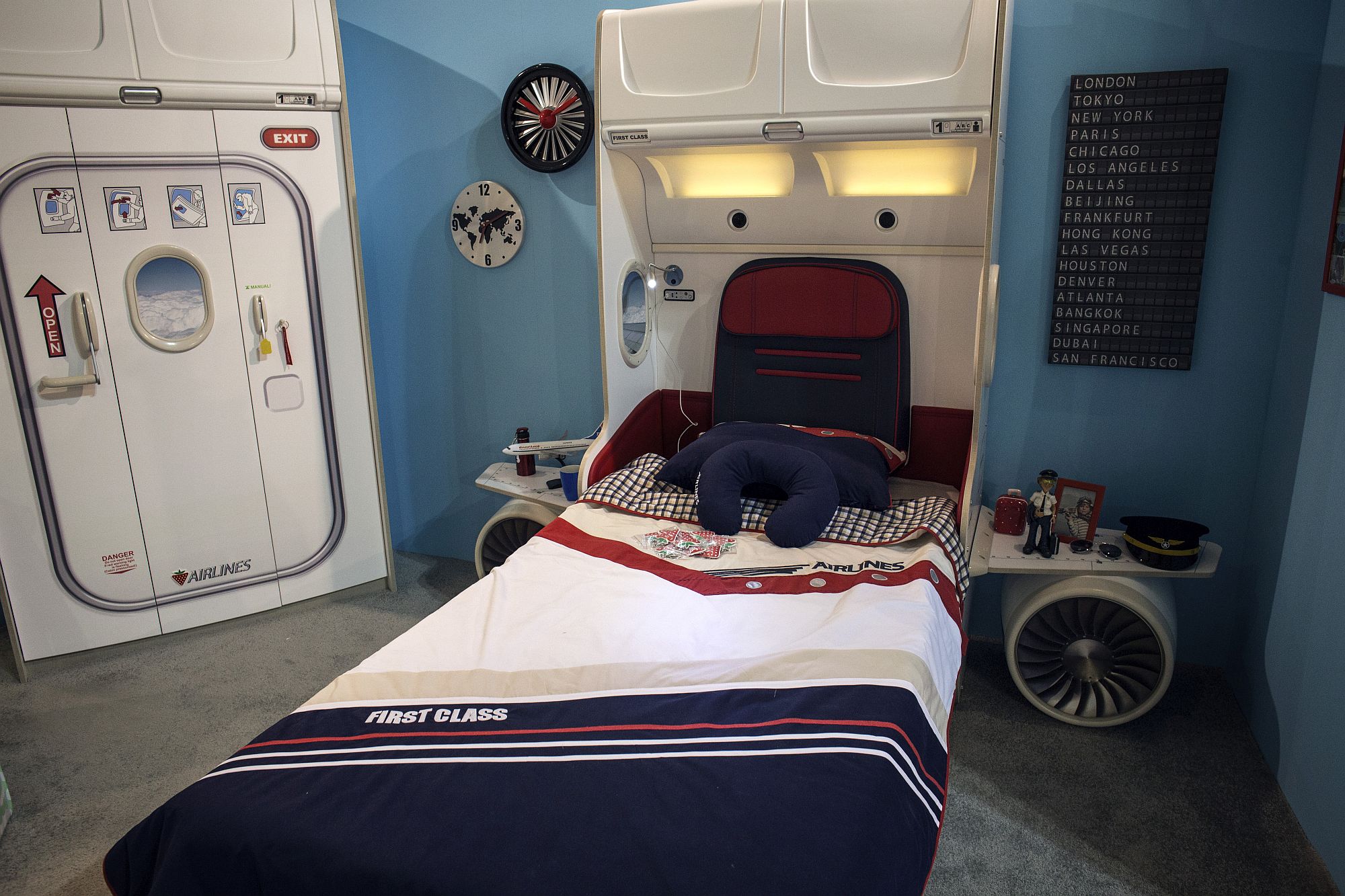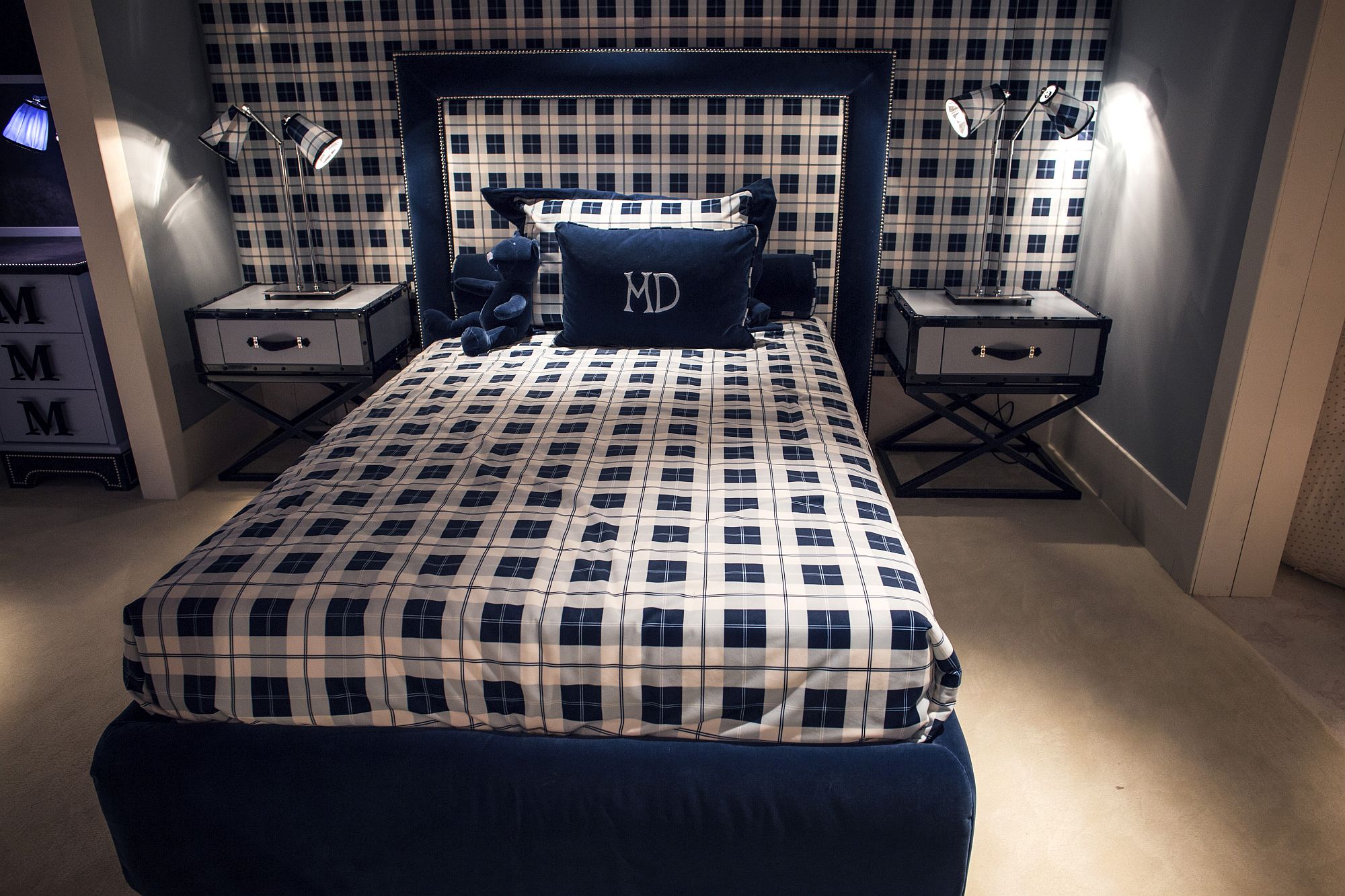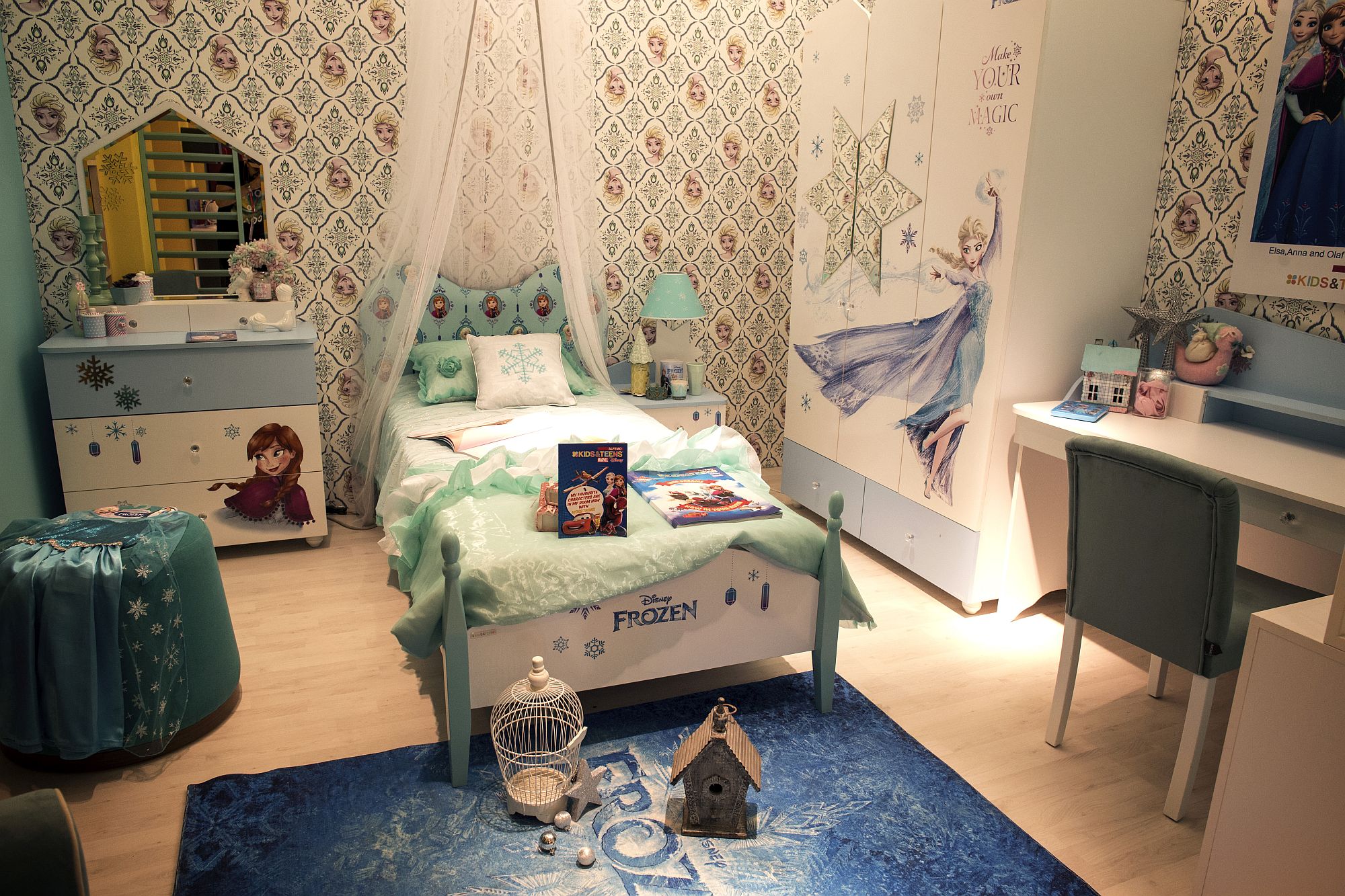 Small Kids' Bedroom Furniture Sets
As always, it is tiny bedroom furniture and spatial solutions that garner most attention from homeowners. Not all of us have enough space for a large and lavish kid's bedroom and yet even the smallest room can be turned into an absolute showstopper with the array of delightful bunk beds, versatile loft beds and adaptable Murphy beds showcased below. Some tuck into the corners effortlessly while others hide large compartments that offer plenty of storage space. When it comes to space-conscious kids' room furniture, the options only seem to be on the up with each passing year.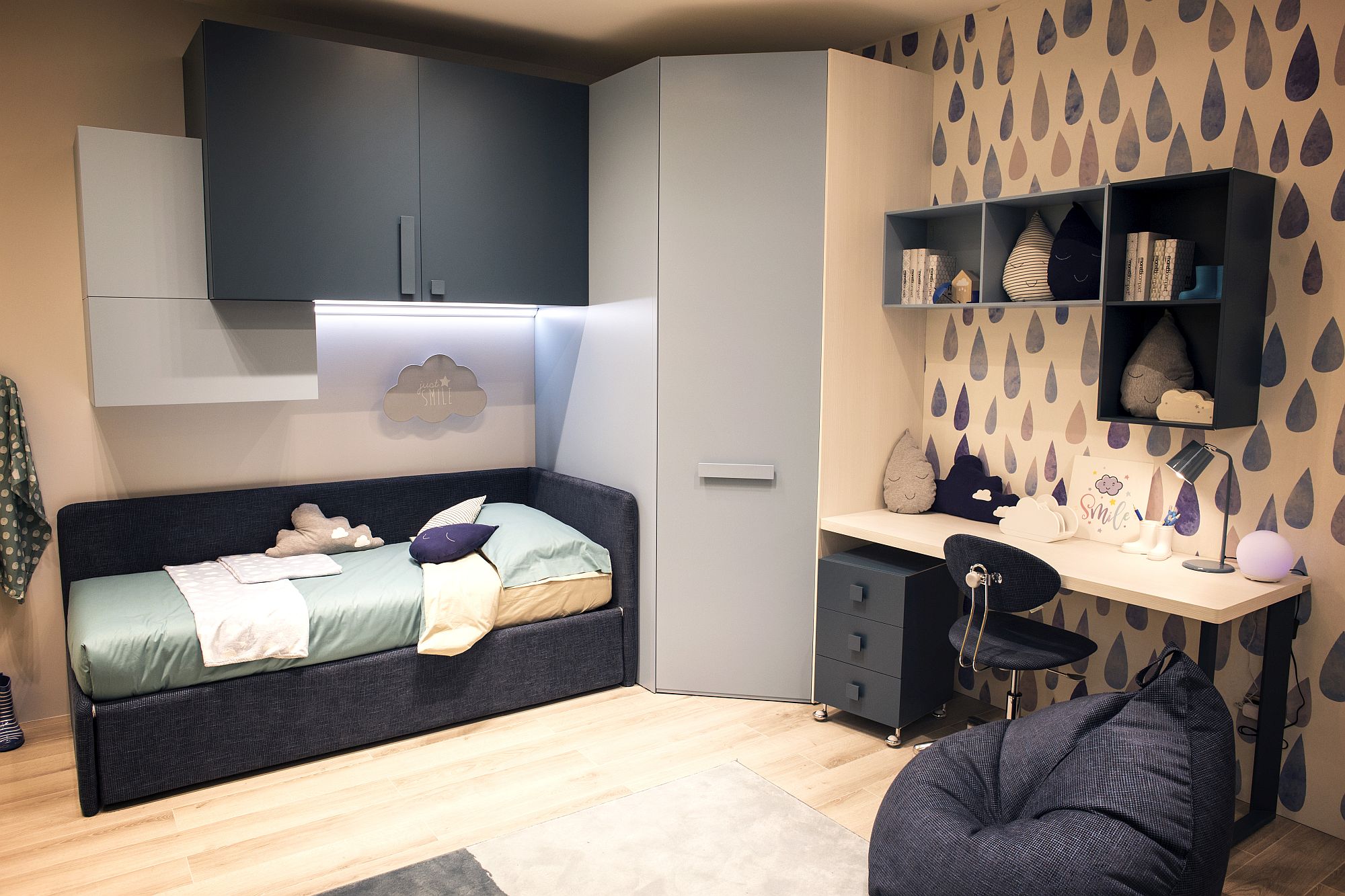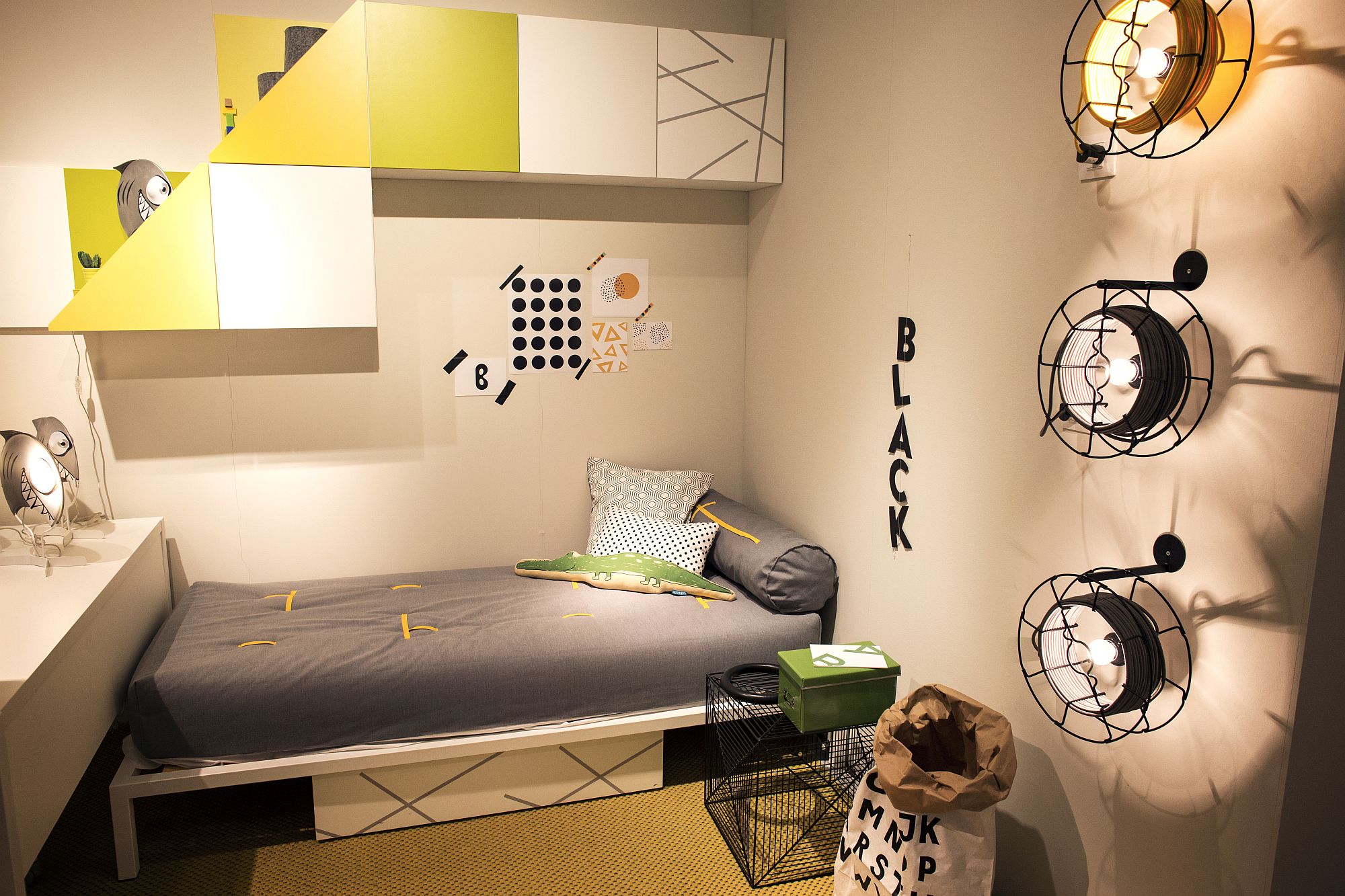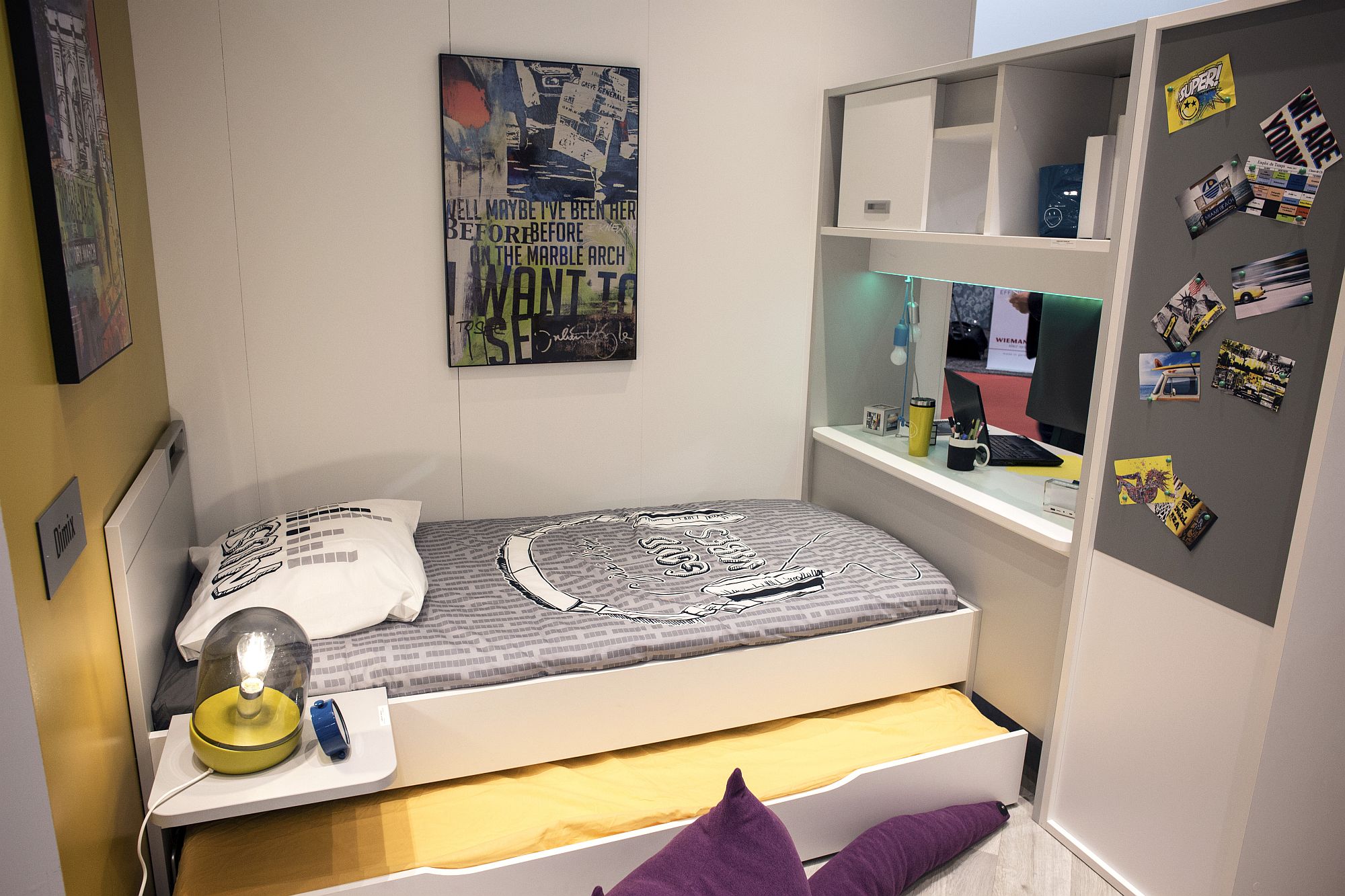 A light colored backdrop in gray or white coupled with pops of bright orange, refreshing yellow, exquisite red or even popular blue seems to be the most preferred color template in small kids' bedrooms. It is often wall shelves, accessories, posters and the bed frame that usher in color while multiple light sources eliminating any dark corners are an absolute must. Small bedroom furniture sets are all about cohesion and visual synergy.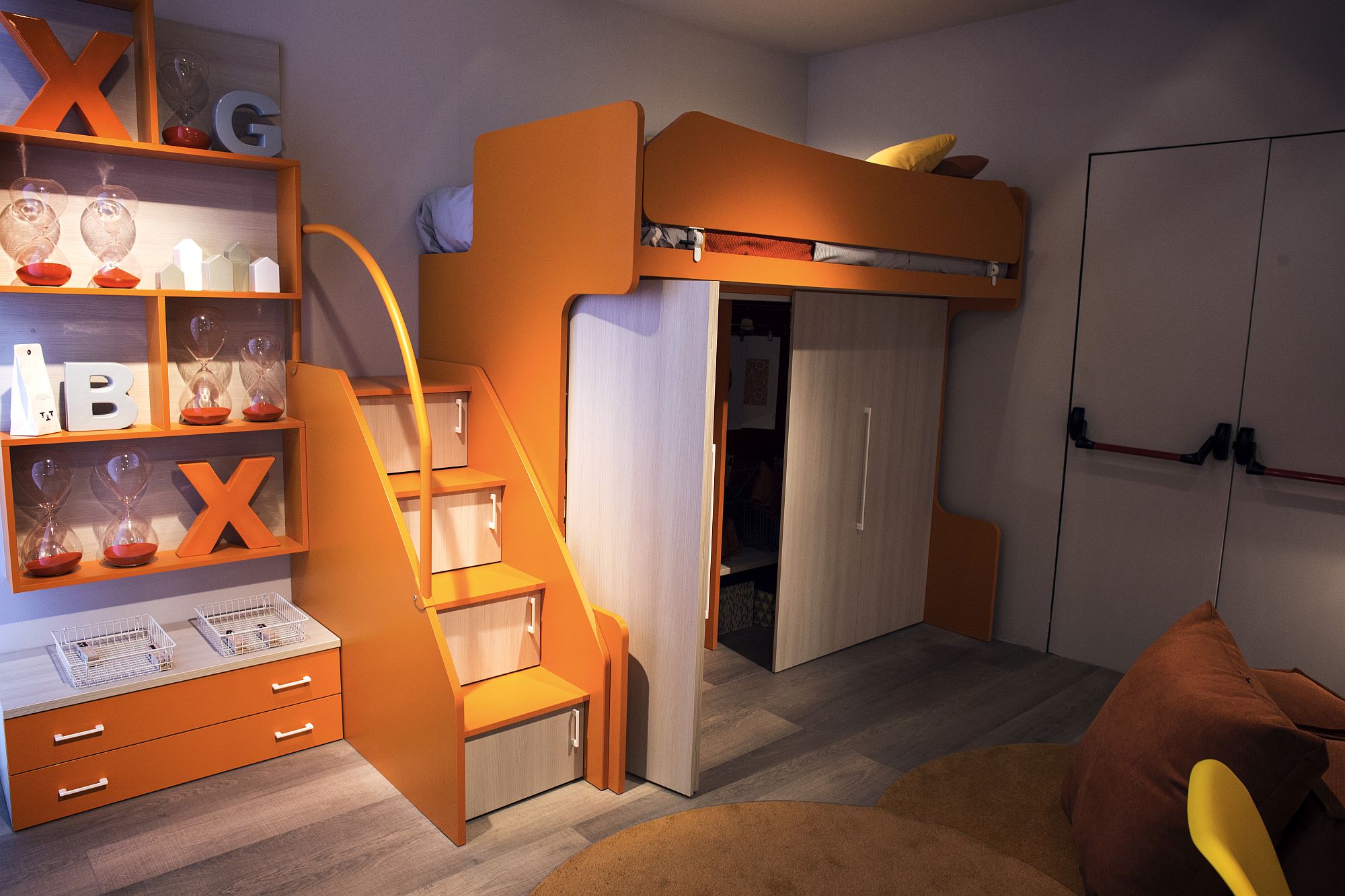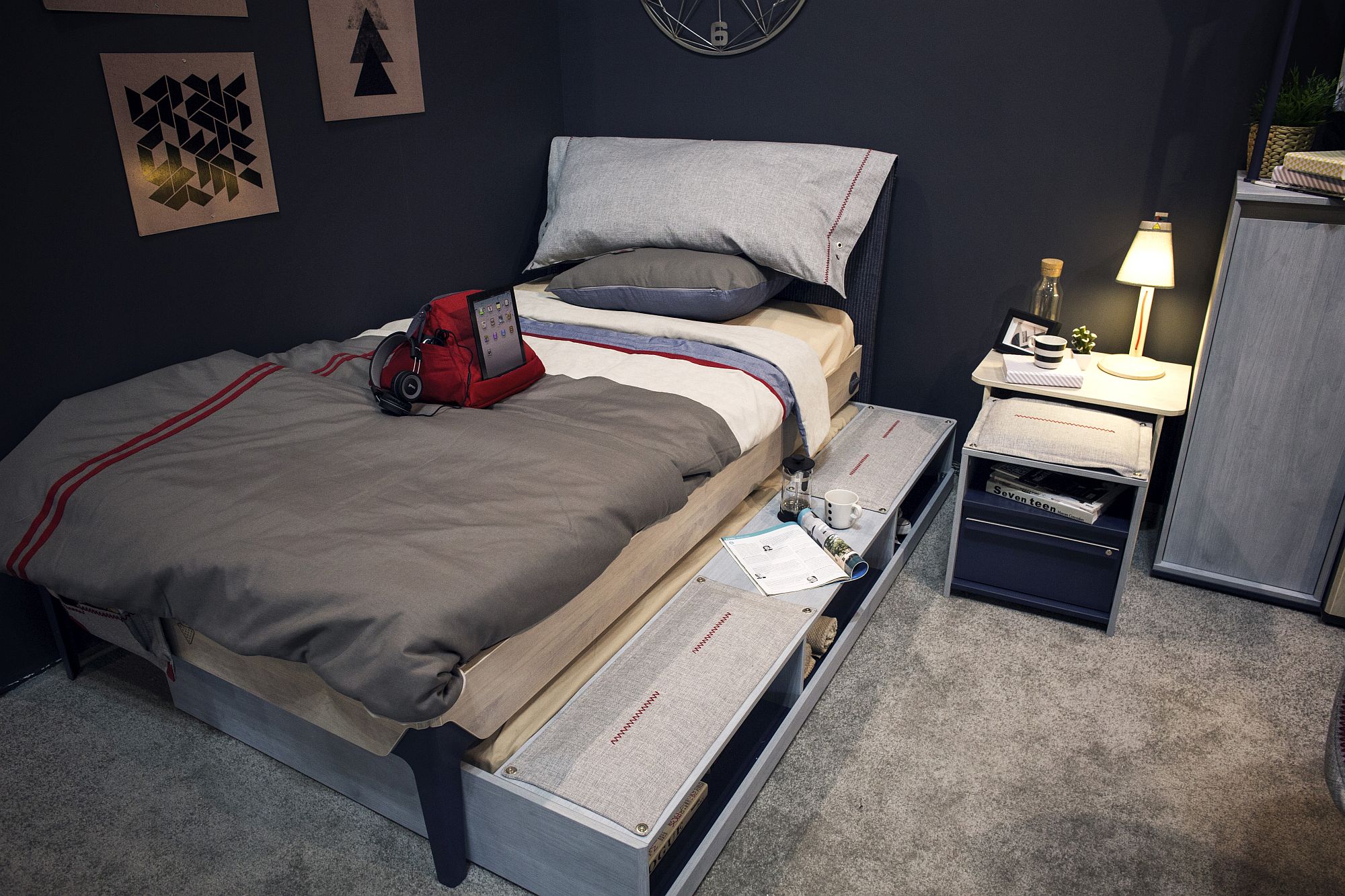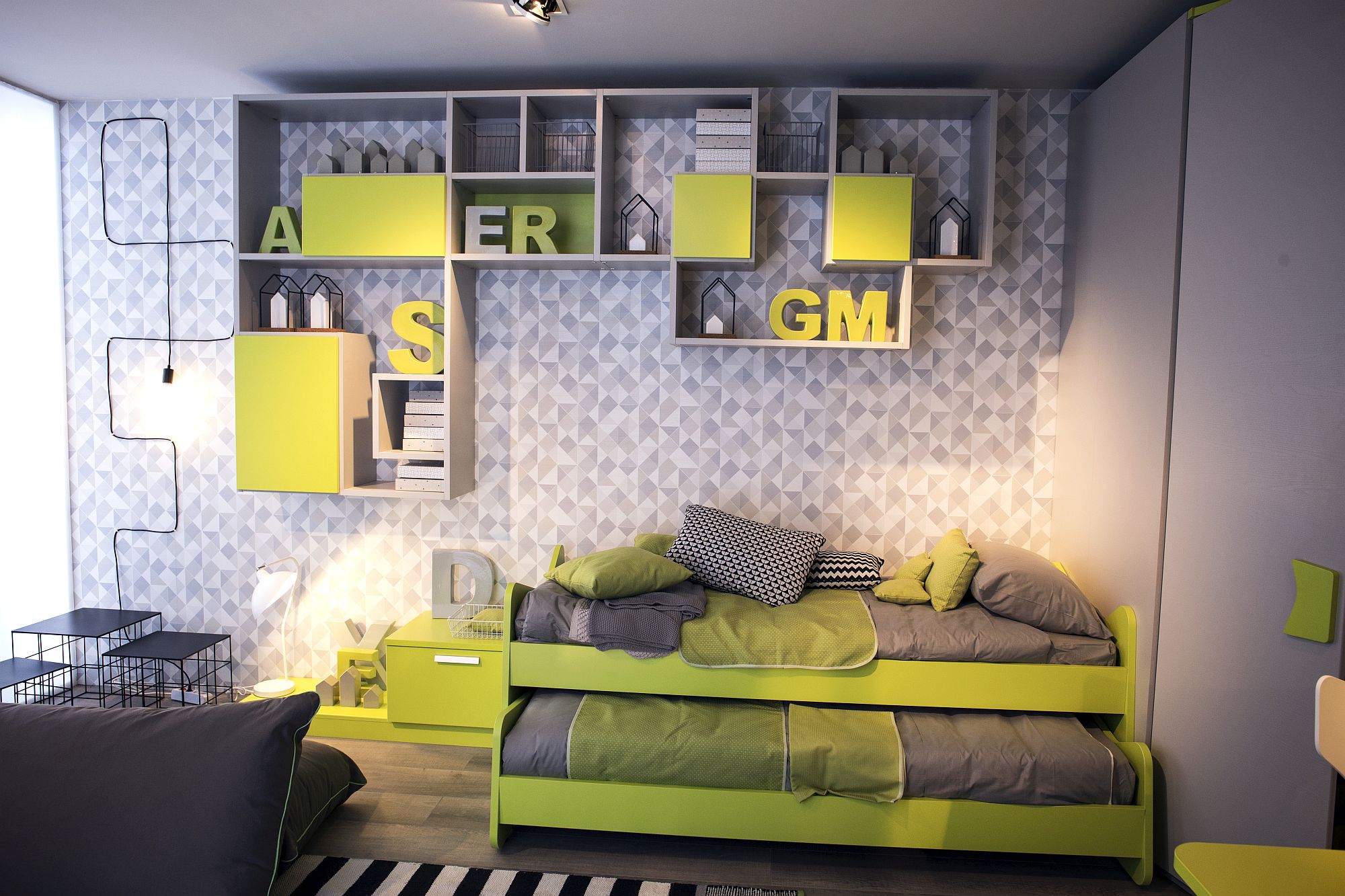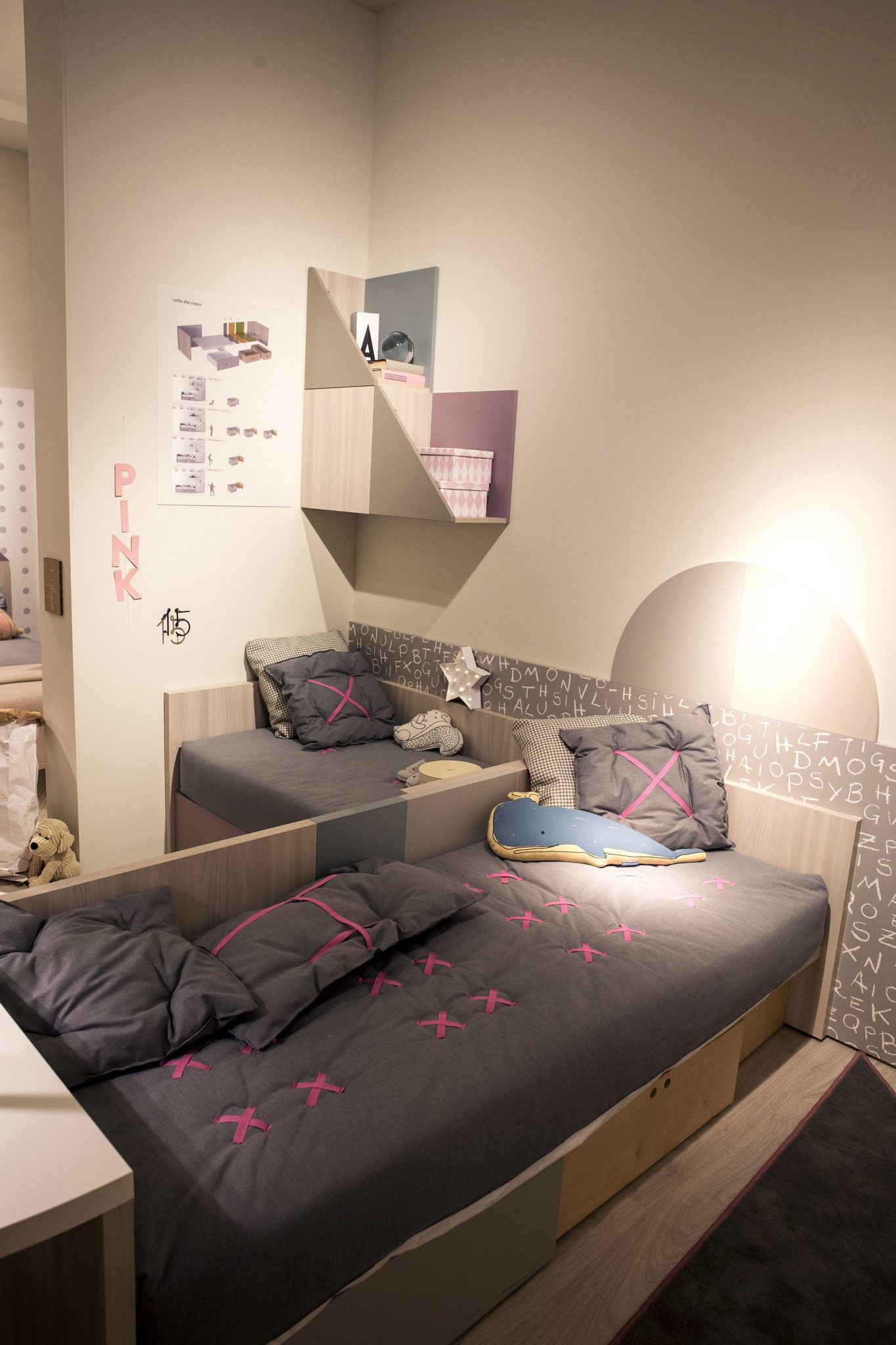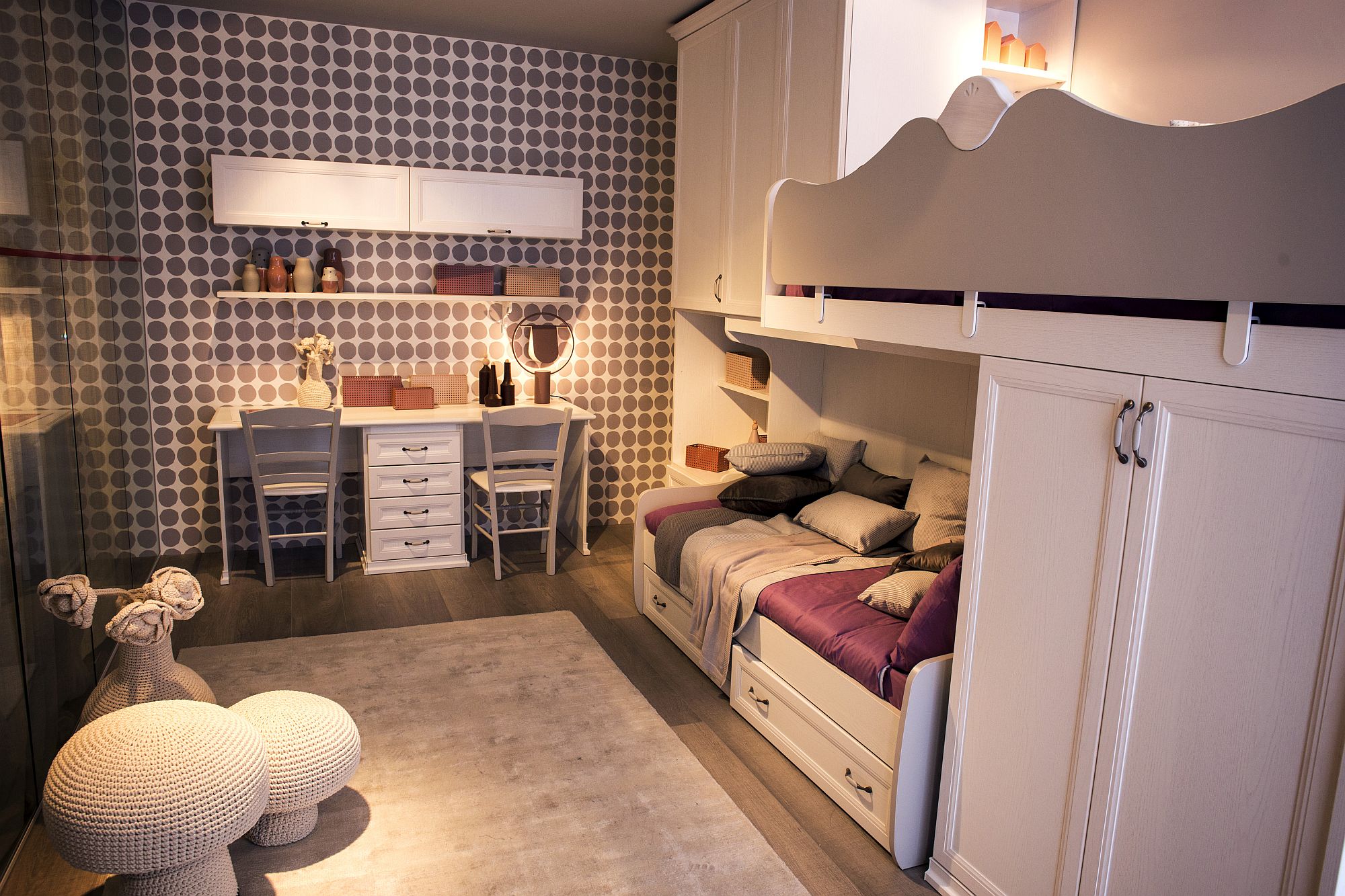 Smart Shelving and Homework Stations
When you have kids around, you will realize that there are simply not enough shelving and storage space at any given point of time! Add a new shelf or even a cool cabinet and your kids will find ways to bring home stuff twice its storage capacity. It makes perfect sense that that you fill the walls of the kids' room with open shelving that allows them to stack up those books, toys and frankly, all the junk they are so much in love with!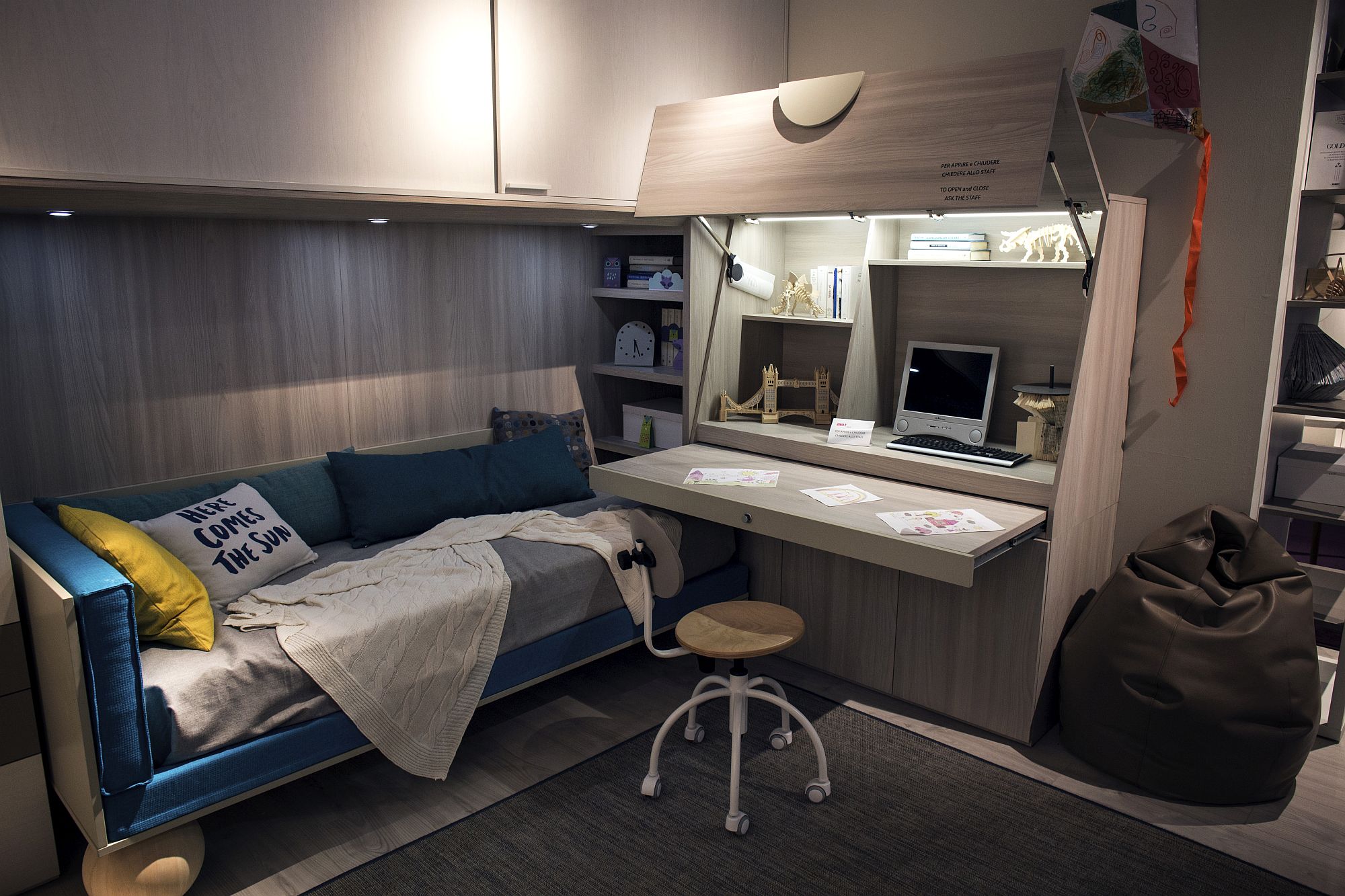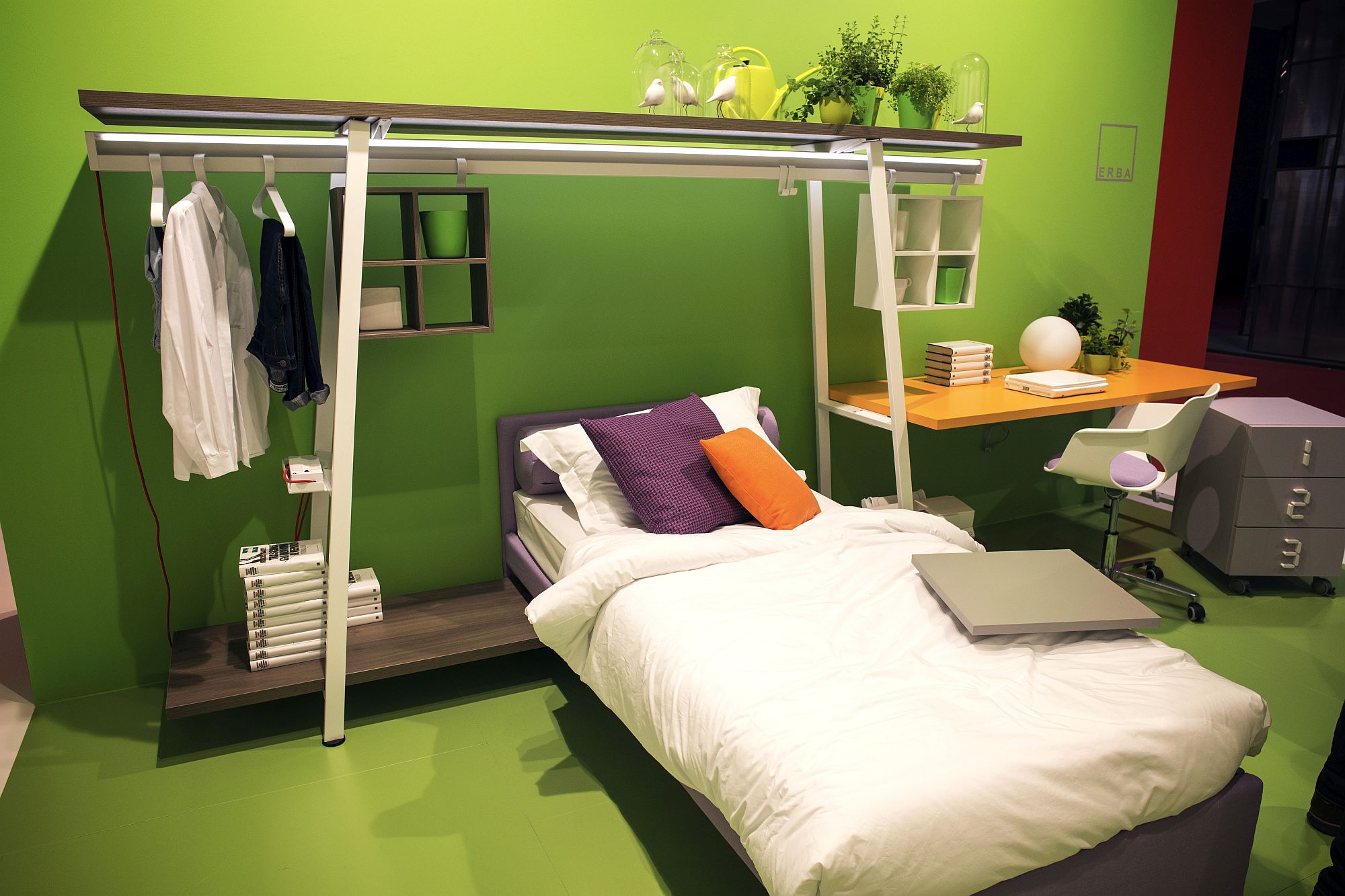 Modular open shelves are taking the decorating world by a storm this year and the kids' bedroom is no exception. These ingenious shelves make most of the wall space and you can add more units down the line as the storage needs grow with time. Couple this shelving with a dashing desk and a colorful chair and you have a cool homework station that combines space-savvy ease with efficiency.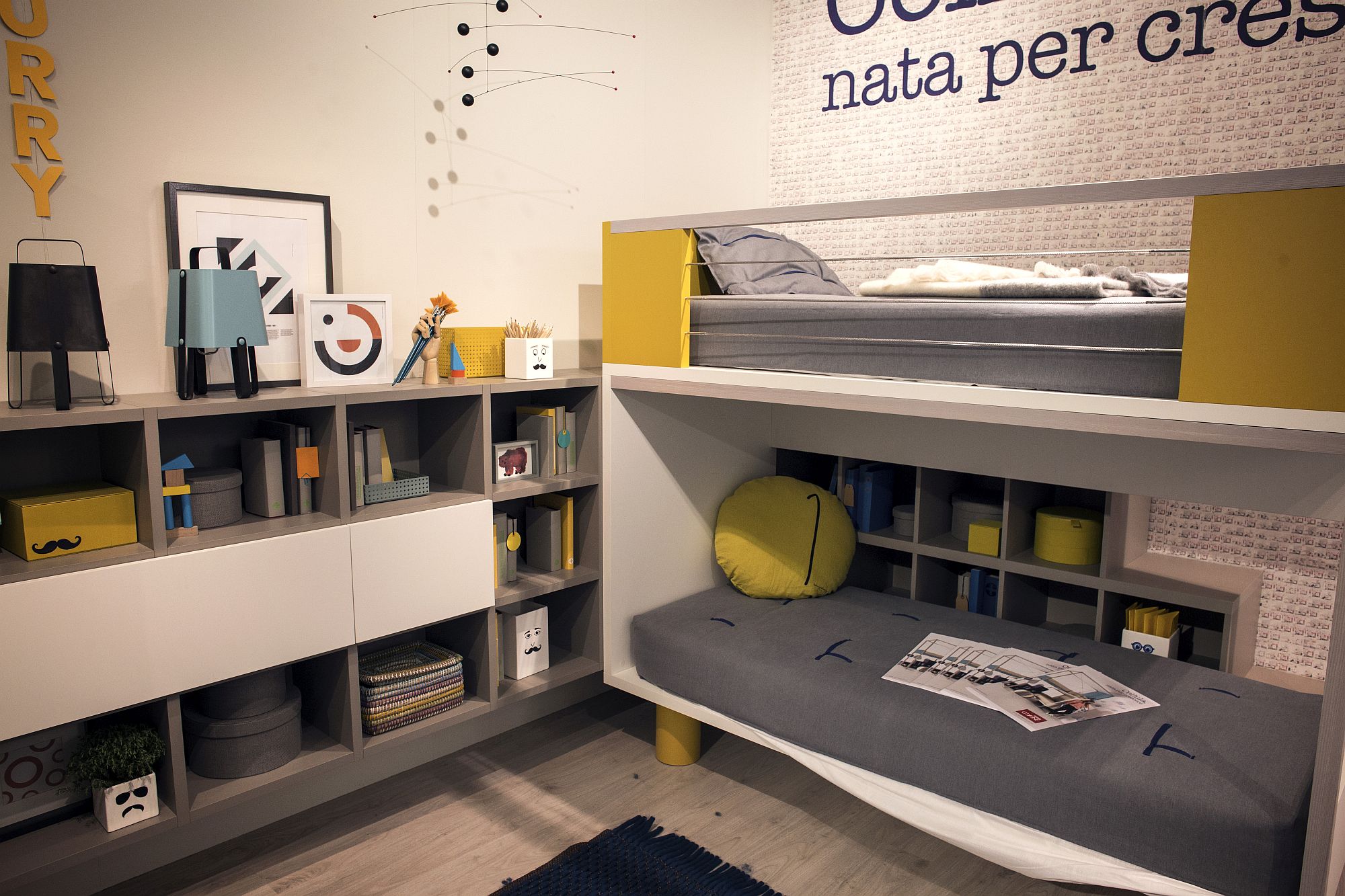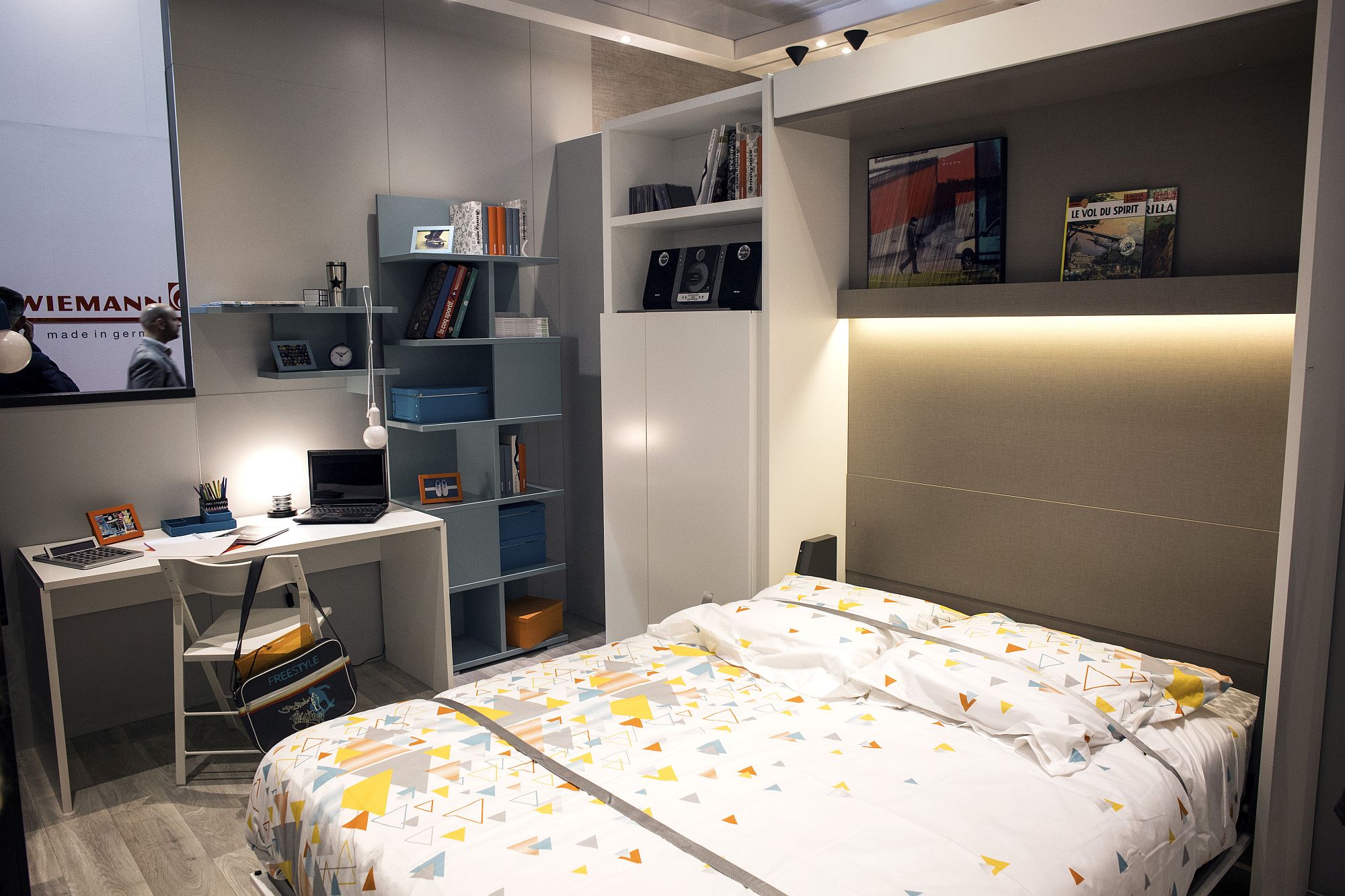 The Pink and White Attack!
If your baby girl is in love with all things pink, then decorating a smart, stylish and even luxurious bedroom for her just got a whole lot easier! Pink and white girls' bedrooms are dominating the design world in 2017 with most top furniture makers and designers gladly embracing this chic and undoubtedly feminine color scheme. You can give the seemingly common color palette a more refined twist with canopy beds, subtle pattern, elegant lighting and mirrored furniture; all elements that help create a more sophisticated and timeless princess-themed bedroom for your little darling.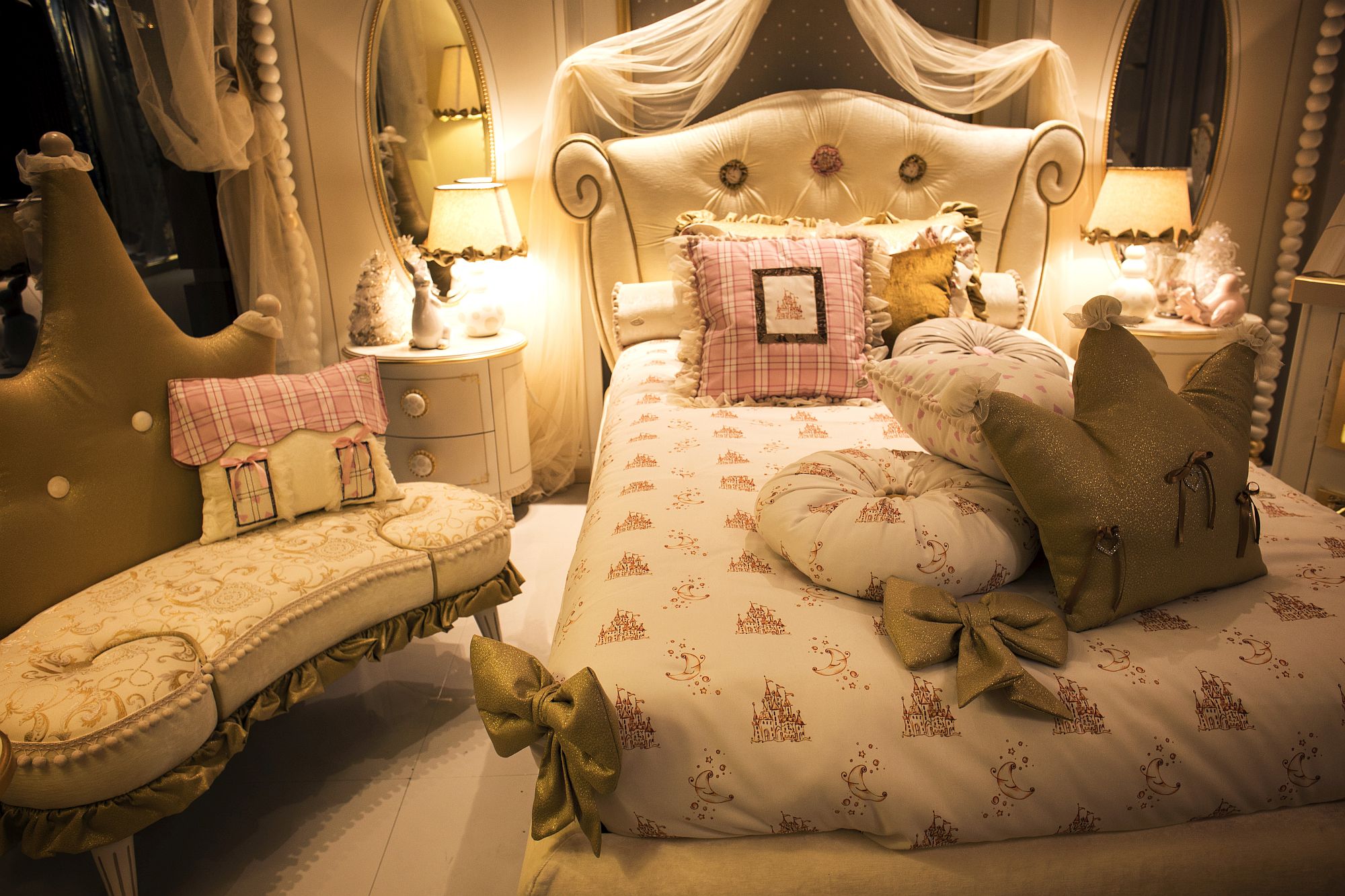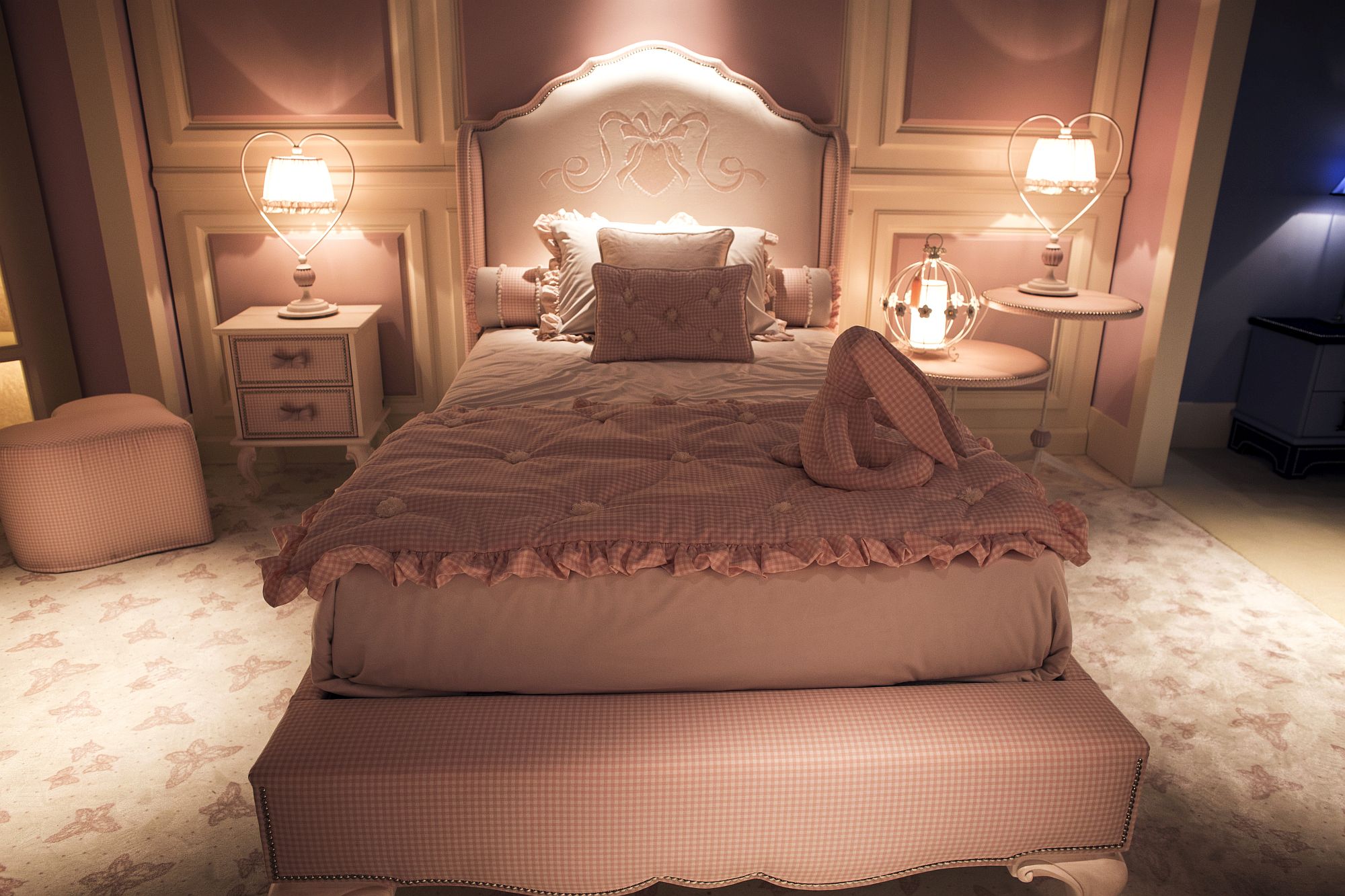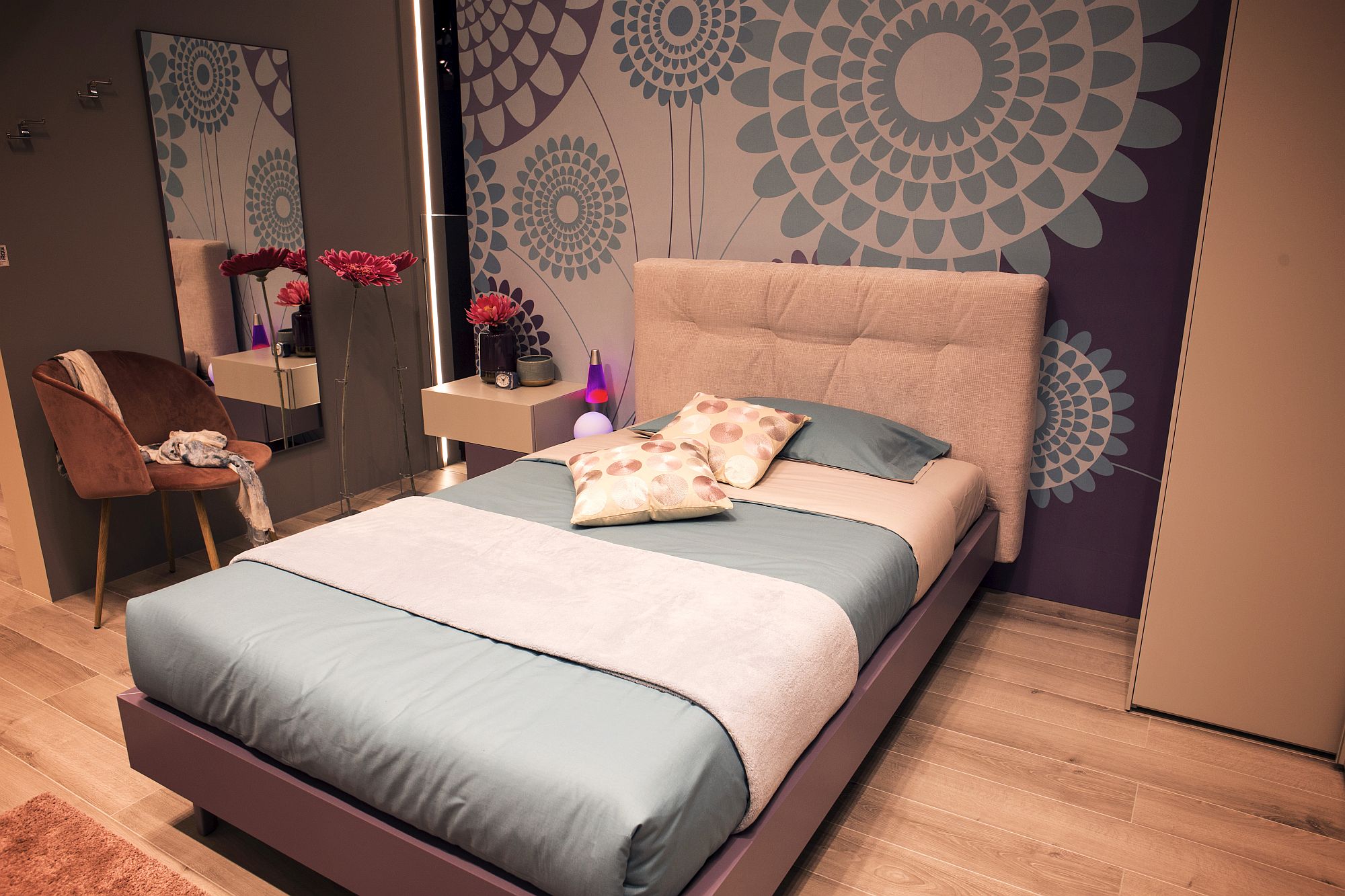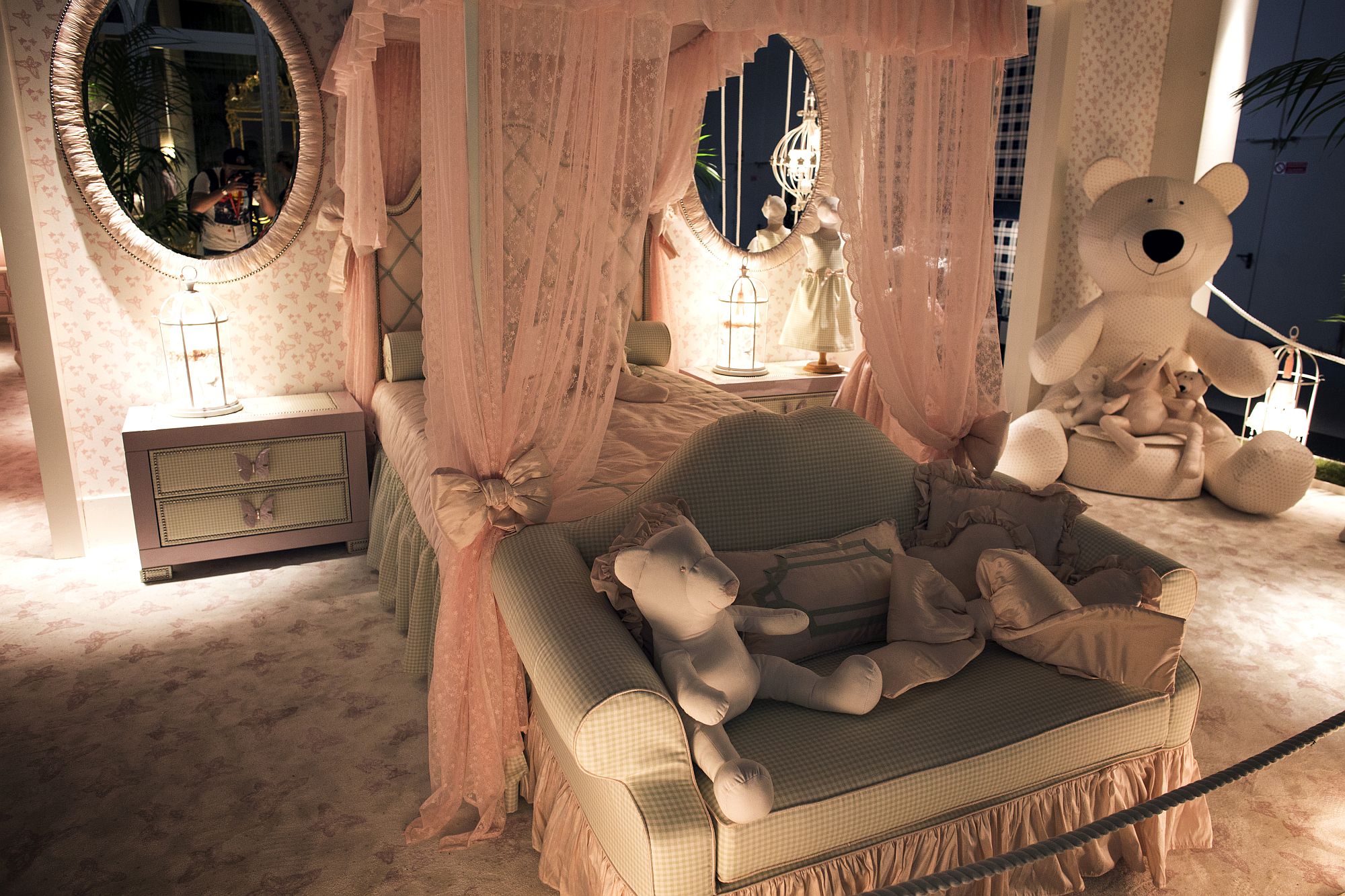 RELATED: Girls Bedding: 30 Princess and Fairytale Inspired Sheets to Invite Magic Into Your Kids Bedroom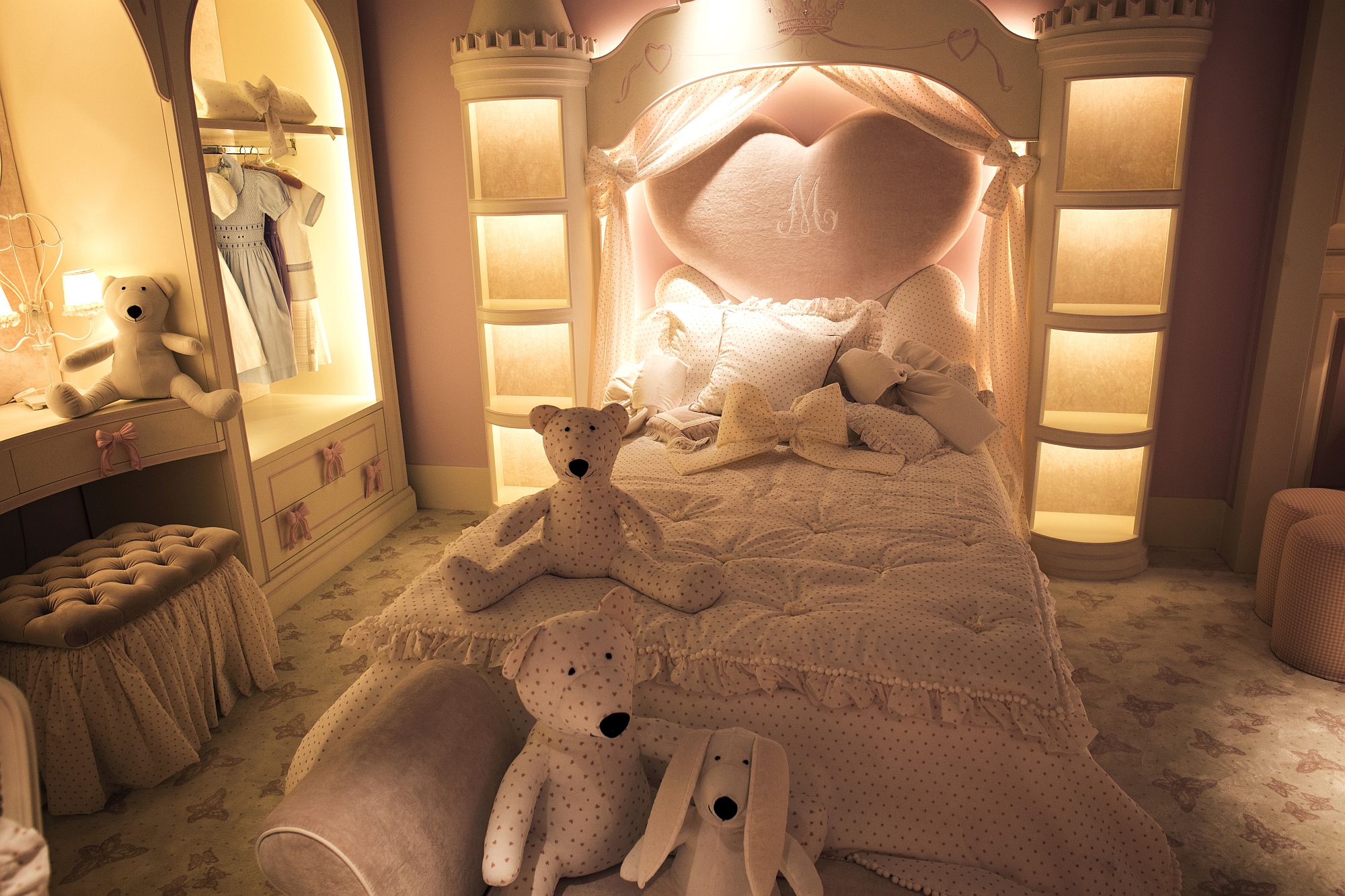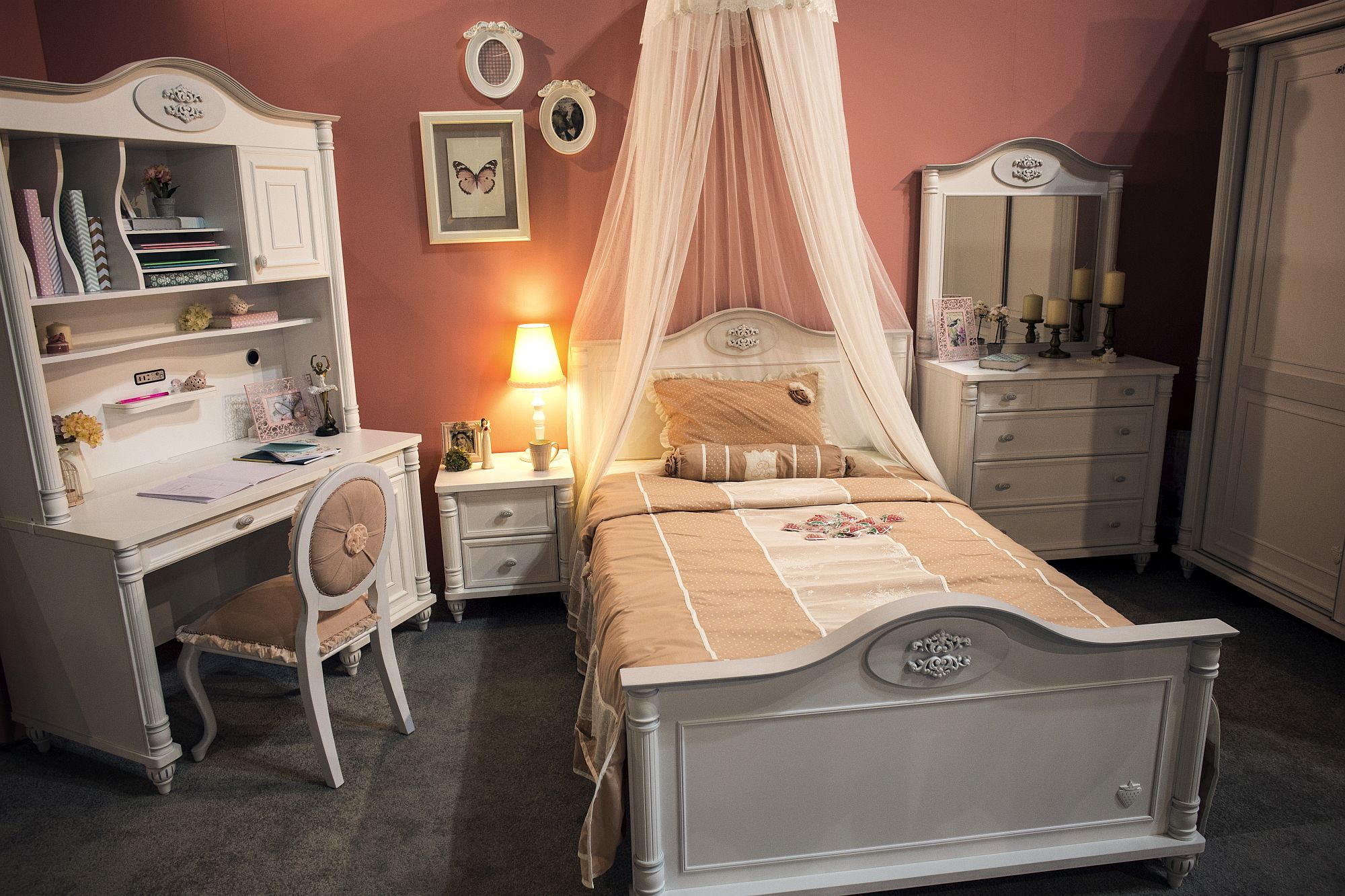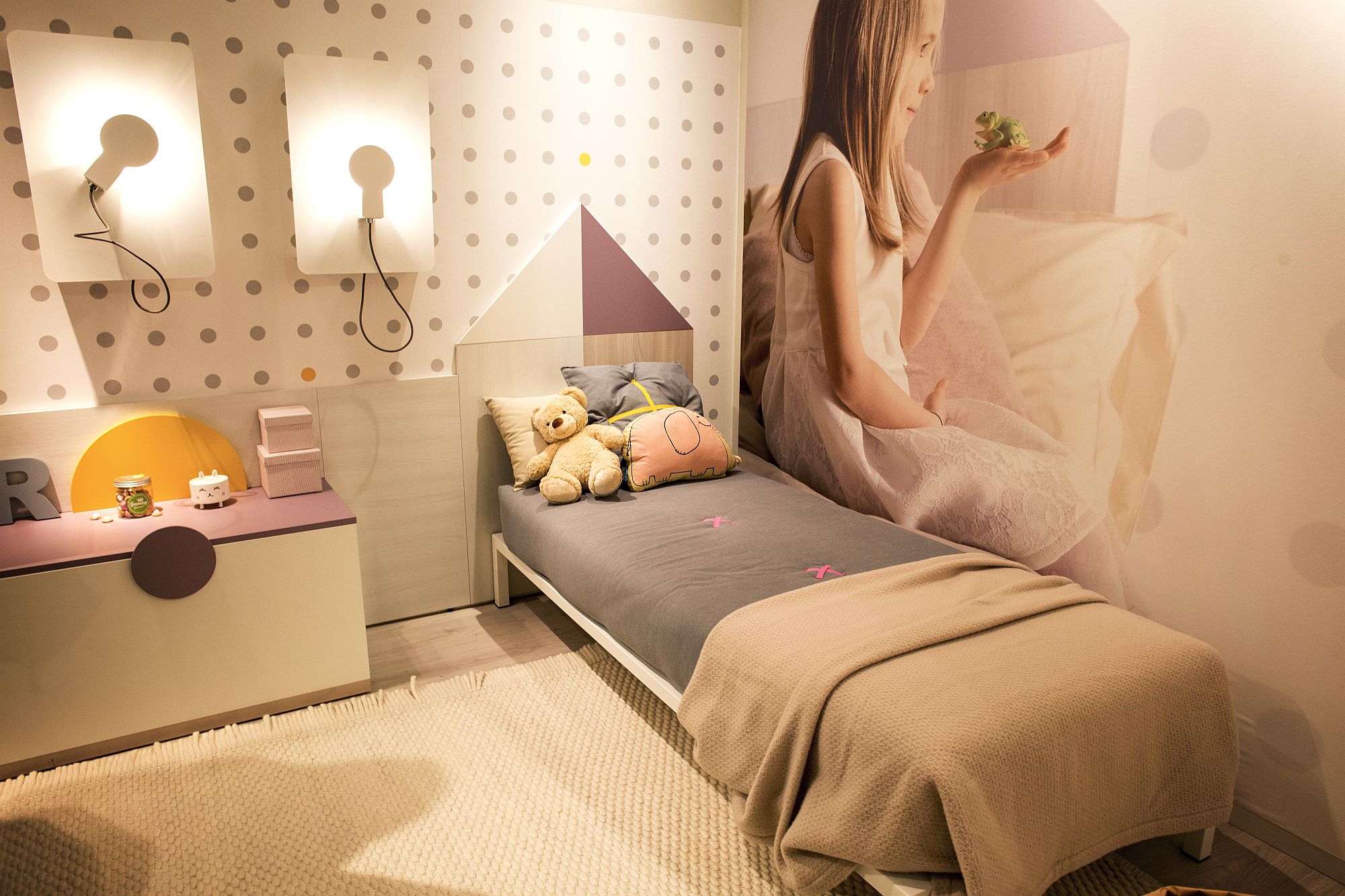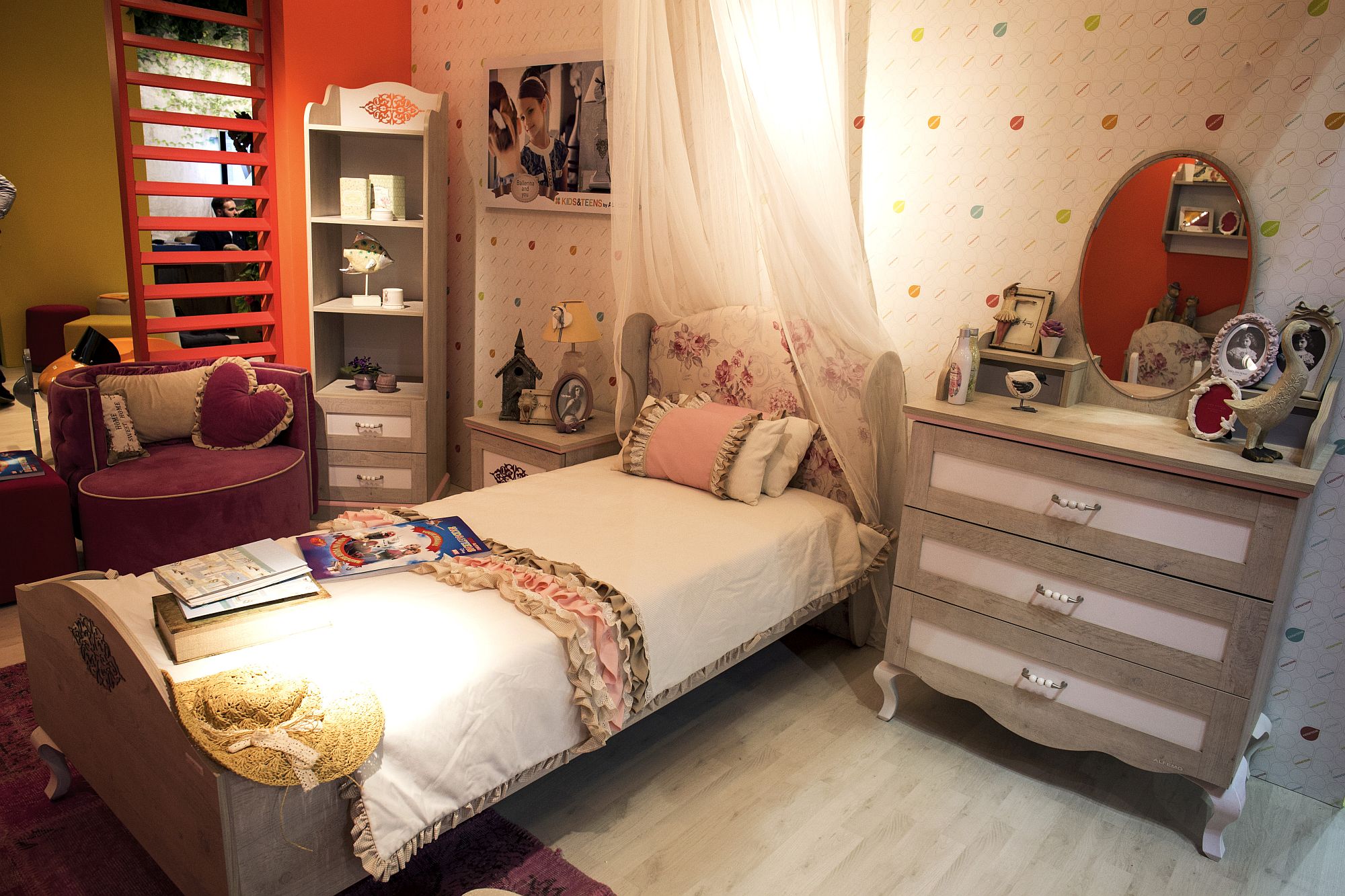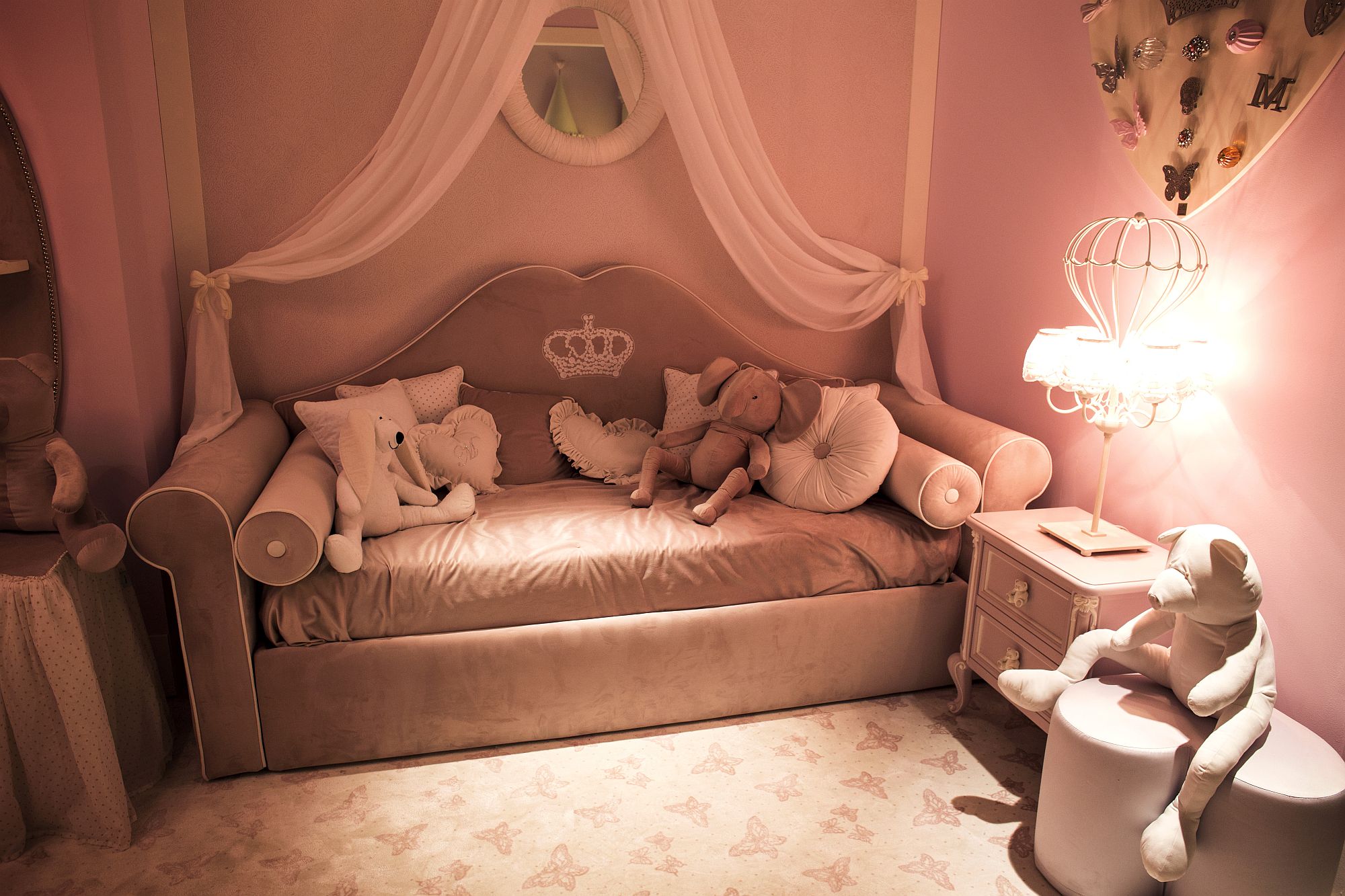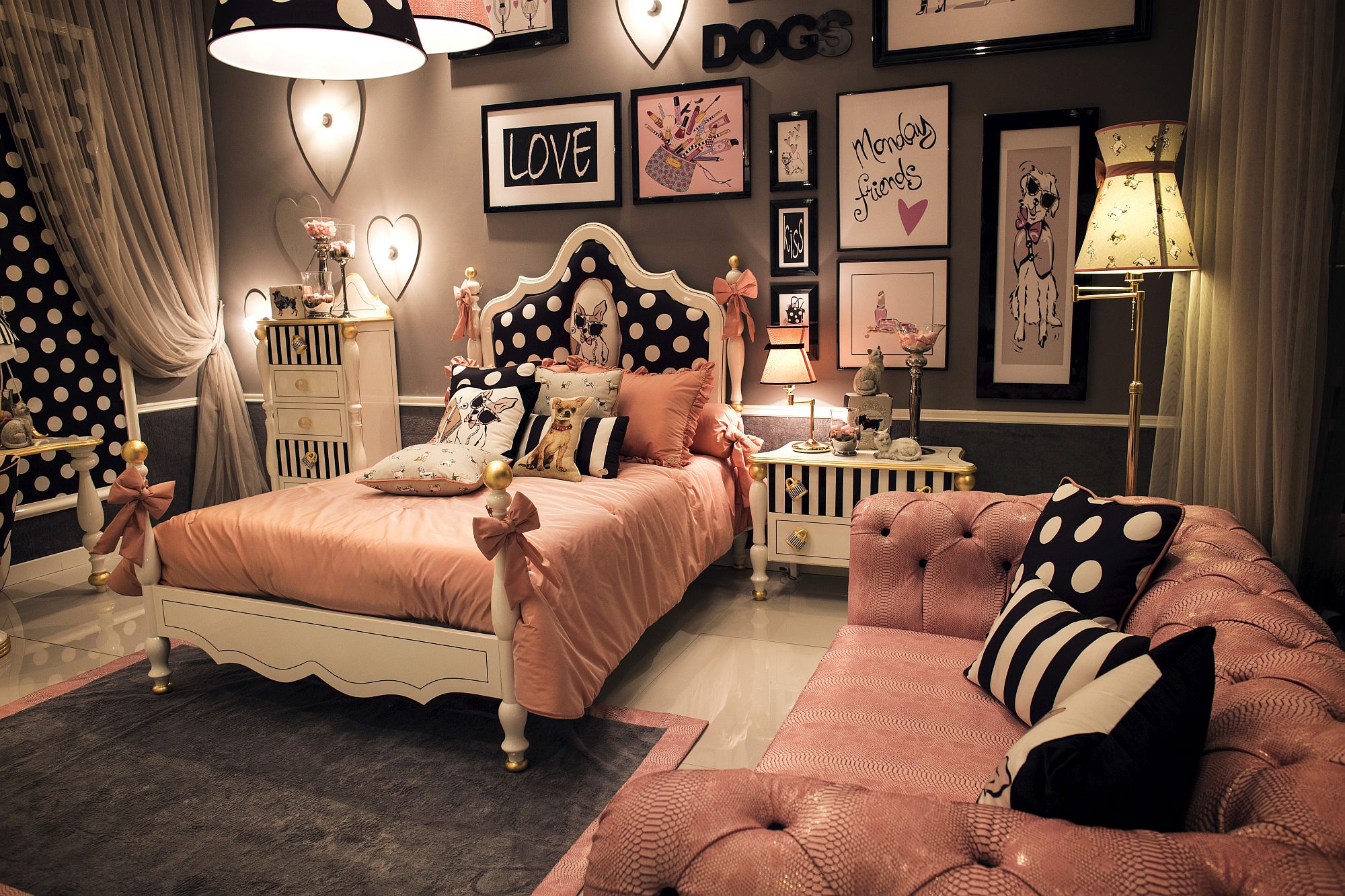 Contemporary, Colorful Kids Rooms
The contemporary kids' room is all about simplicity, efficiency, a dash of minimalism, a touch of gray elegance and of course, that splash of bold, vivacious color! If specific themes bore you or feel simply impractical, then a more generic approach to bedroom design with modern style allows you to create a flexible and adaptable space. This gives your kid an opportunity to fill up the blank canvas that is the room with artwork, quirks, accessories and toys of his choice. Instead of being the finished entities, these bedrooms offer space for growth and evolution – something that those young, creative minds are bound to enjoy!