Gray is without a shadow of a doubt the hottest neutral around, and it has been so for a long while now. No longer just a fleeting trend, the popularity of gray and its many wonderful shades has seen it find space in pretty much every room of the house, including the home office. While a home office in gray does look gorgeous and urbane, adding a bit of color to this setting makes it even more appealing and electric! Offering the perfect neutral backdrop that lets your accent additions and colorful accessories stand out visually, gray home offices are all about design flexibility and versatility.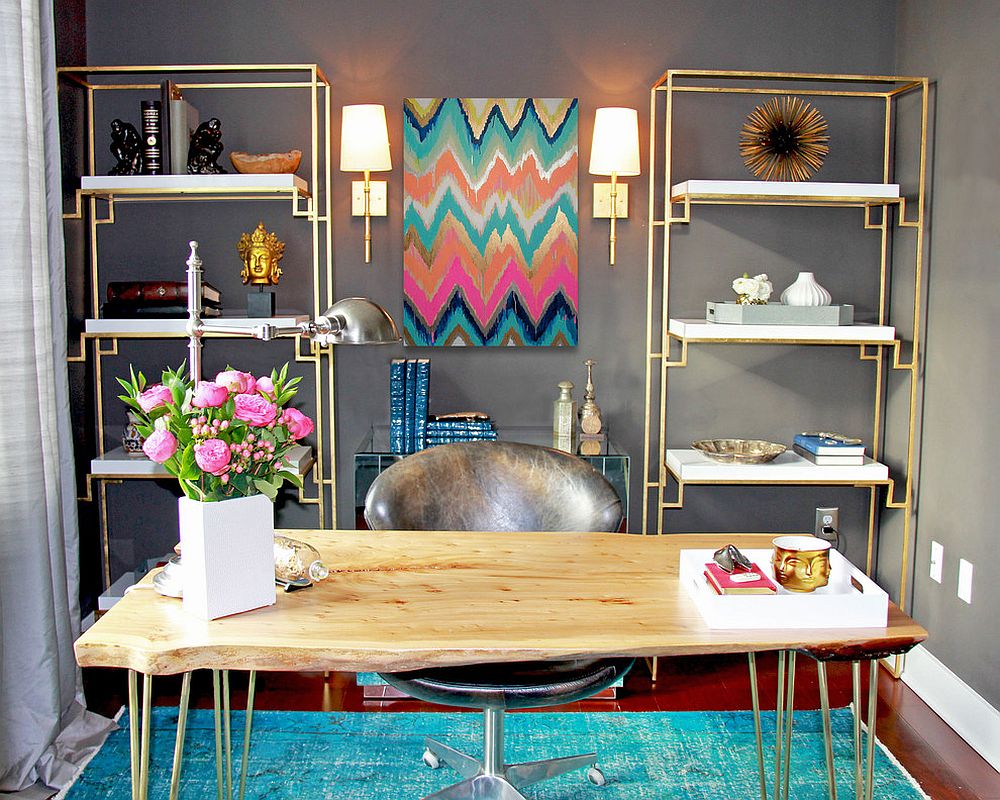 With summer long gone and winter not too far away, now is the perfect time to enliven that gray home office by using a bit color and creativity. And in today's set of inspirations, we look at the three most popular colors that are used with gray in the modern home office: red, blue and orange. Smart, sophisticated and cheerful, these fabulous home offices combine aesthetics with ergonomics in a perfect fashion.
Many Shades of Blue
Blue is a color that effortlessly gels with gray. Much like the different shades of gray, all the wonderful hues of blue also give you a wide array of options to choose from for your dream home office. Blue is far less striking and visually dominating than the other bright colors that we will take a look at below, and this lets you use blue in a more extensive fashion in the gray home office. In fact, you can find a balance between both the colors and can even fill a room with blue and add décor in gray to give it a more spirited appearance.
RELATED: 10 Eclectic Home Office Ideas in Cheerful Blue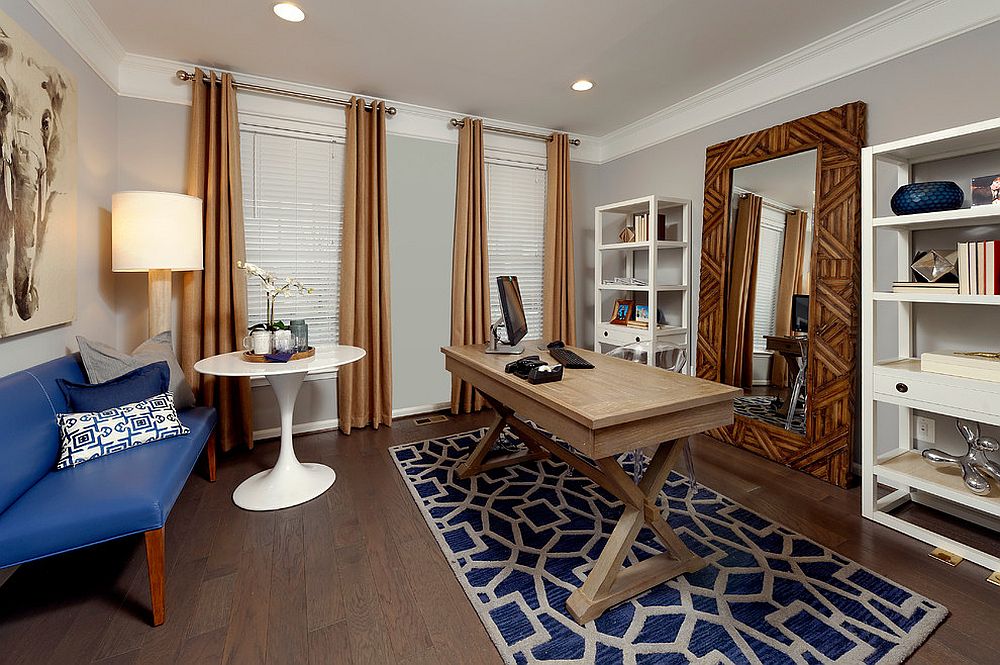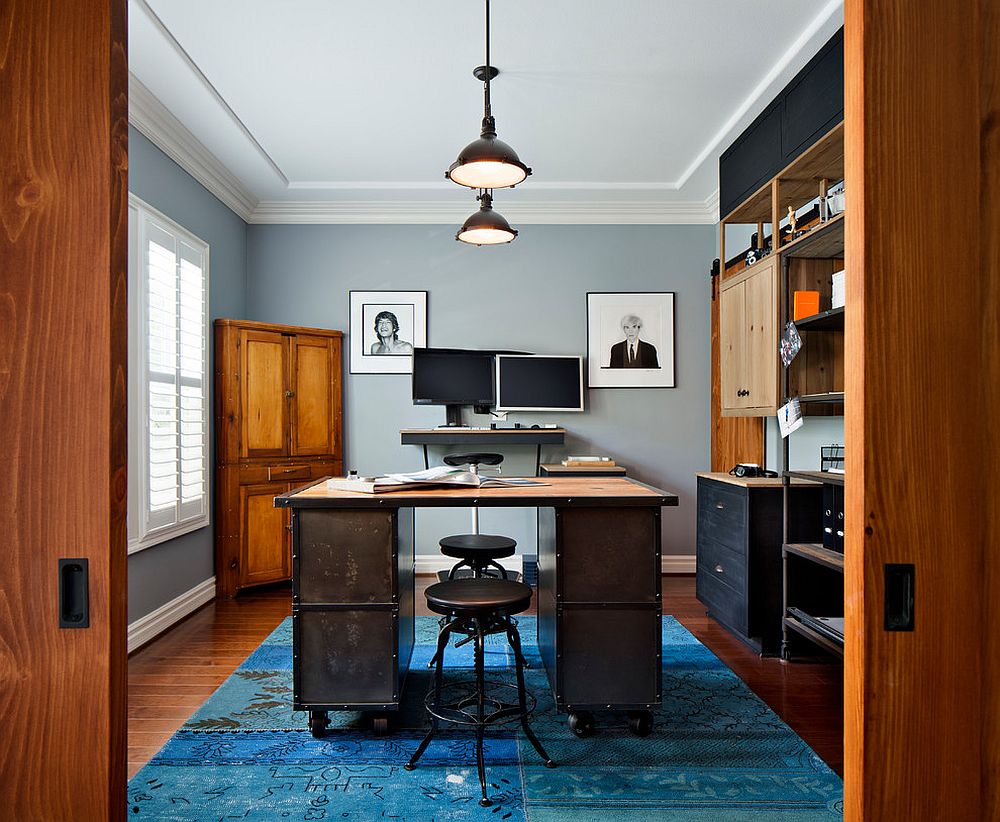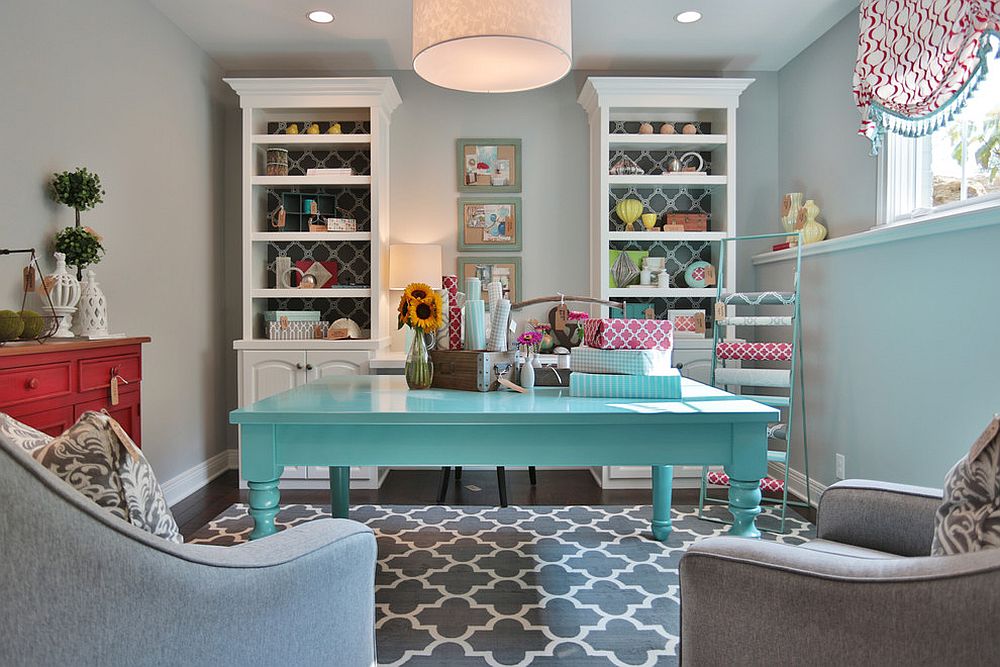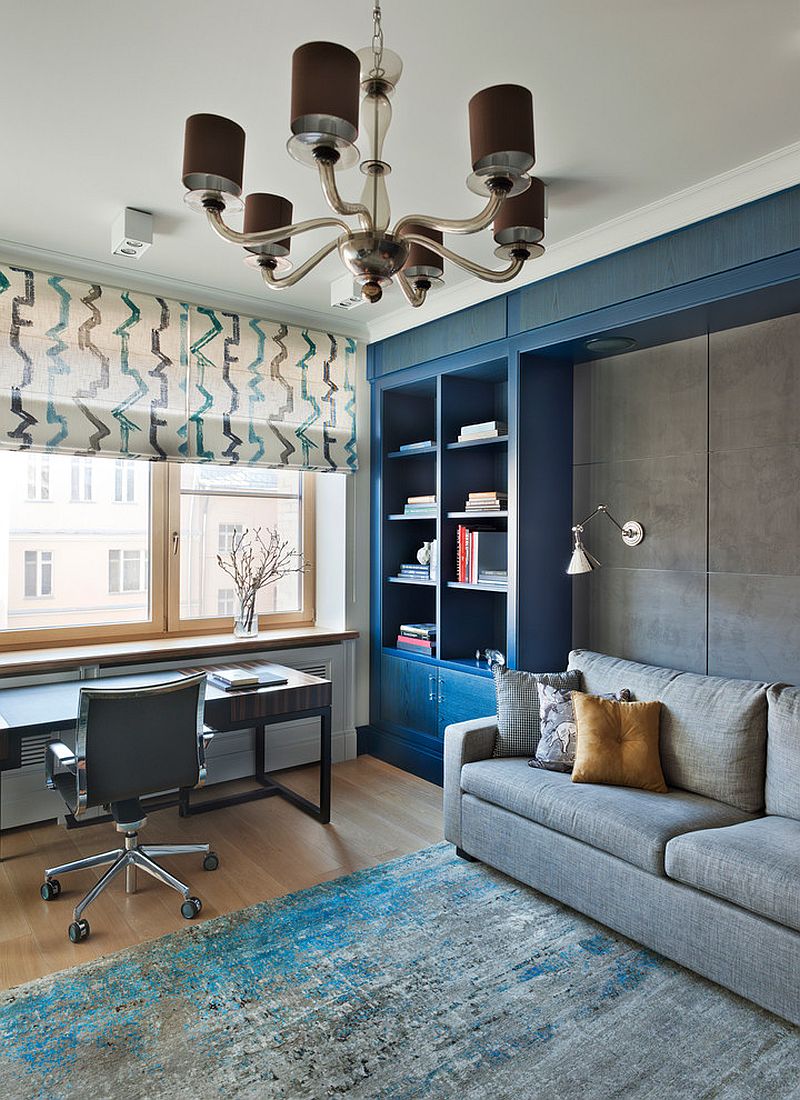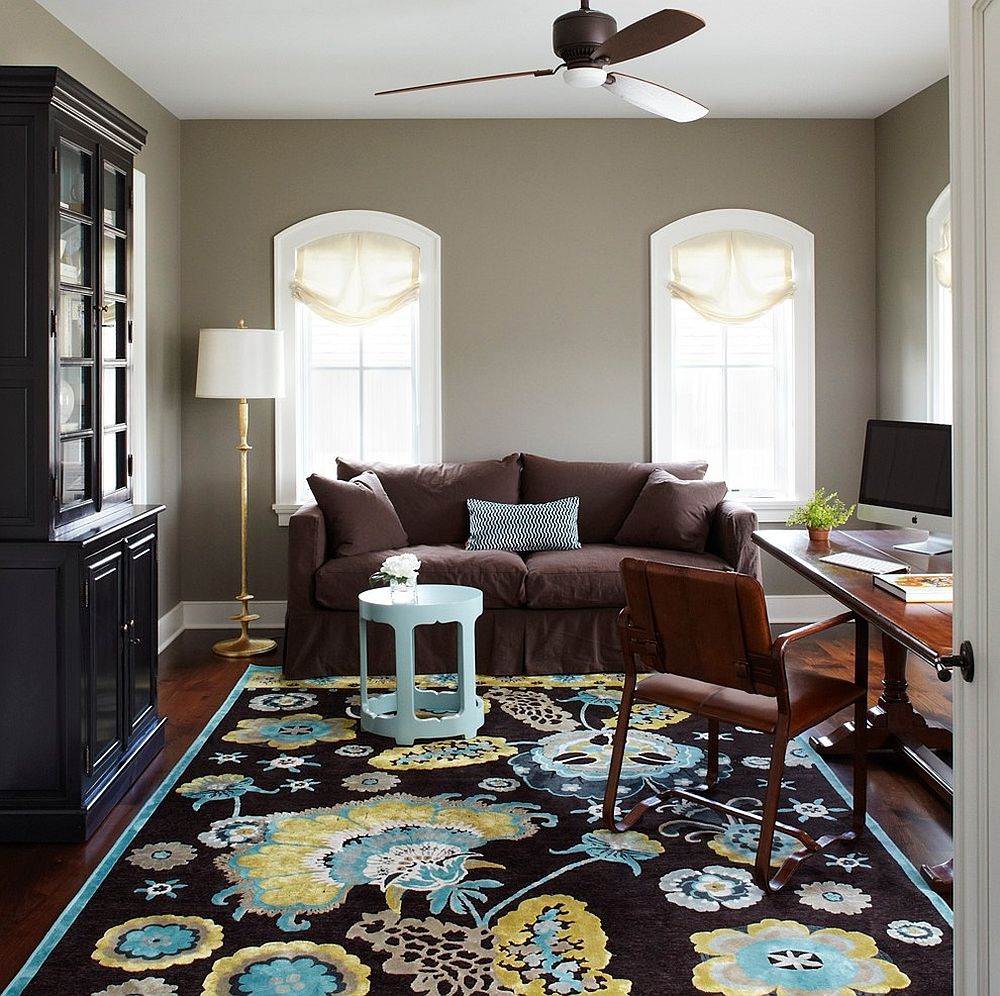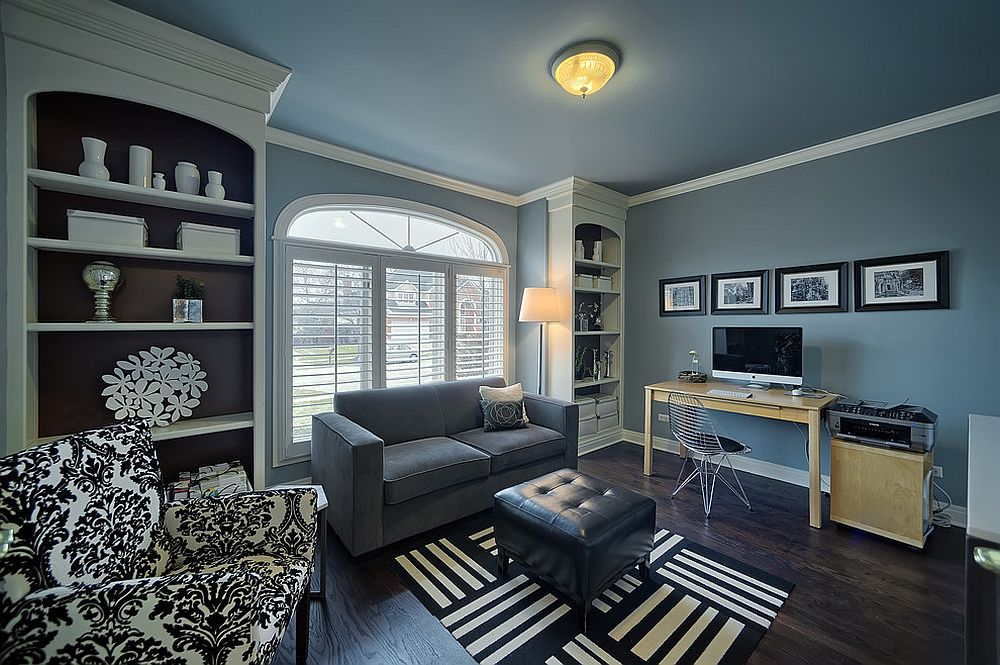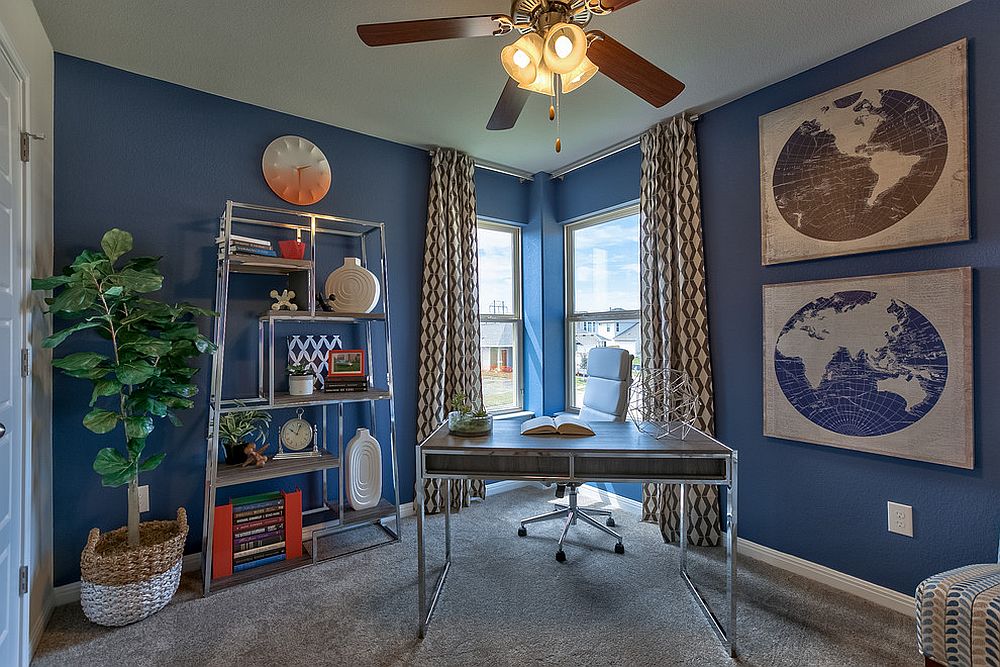 The Vivacious Brilliance of Red
While blue is all about elegance and charm, combining red with gray is a bolder and much more dramatic proposition. Red is one of those colors that can instantly transform the ambiance of a room, even when used in a limited fashion. Accents of red in the gray home office look even more splendid, but make sure you do not fill the room with too much red and create a home office that is garish and ungainly. A smart storage unit in bright red, a few floating cabinets in scarlet, a chair and a rug that bring a glowing red hue, or even an accent wall in crimson can revitalize that seemingly mundane and boring home office.
RELATED: 25 Ingenious Ways to Bring Reclaimed Wood into Your Home Office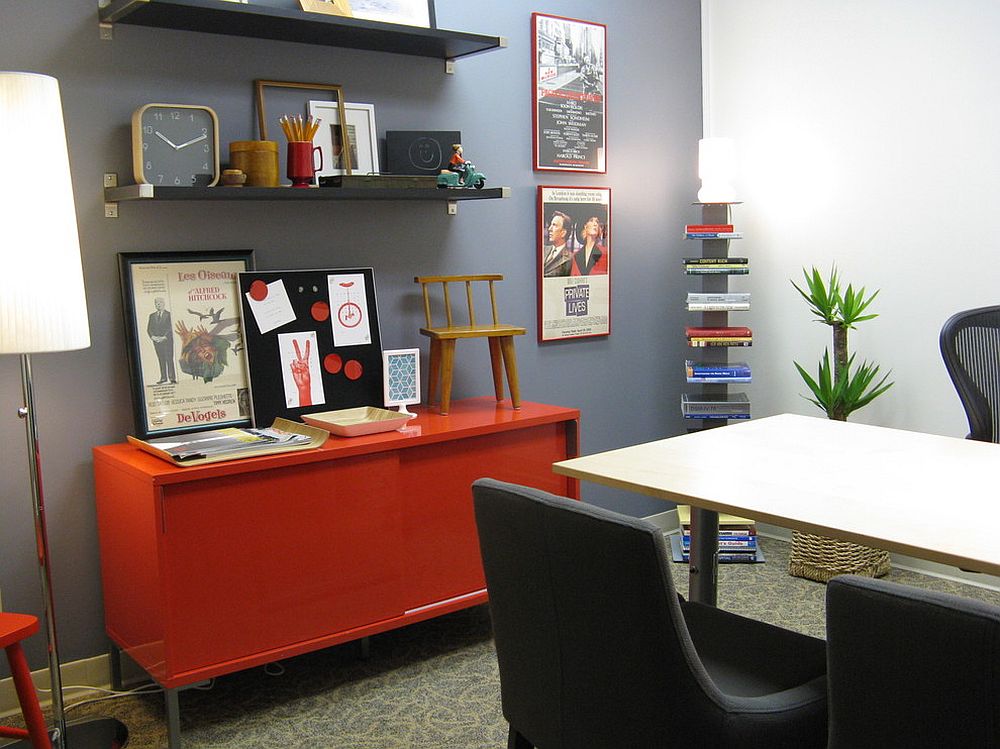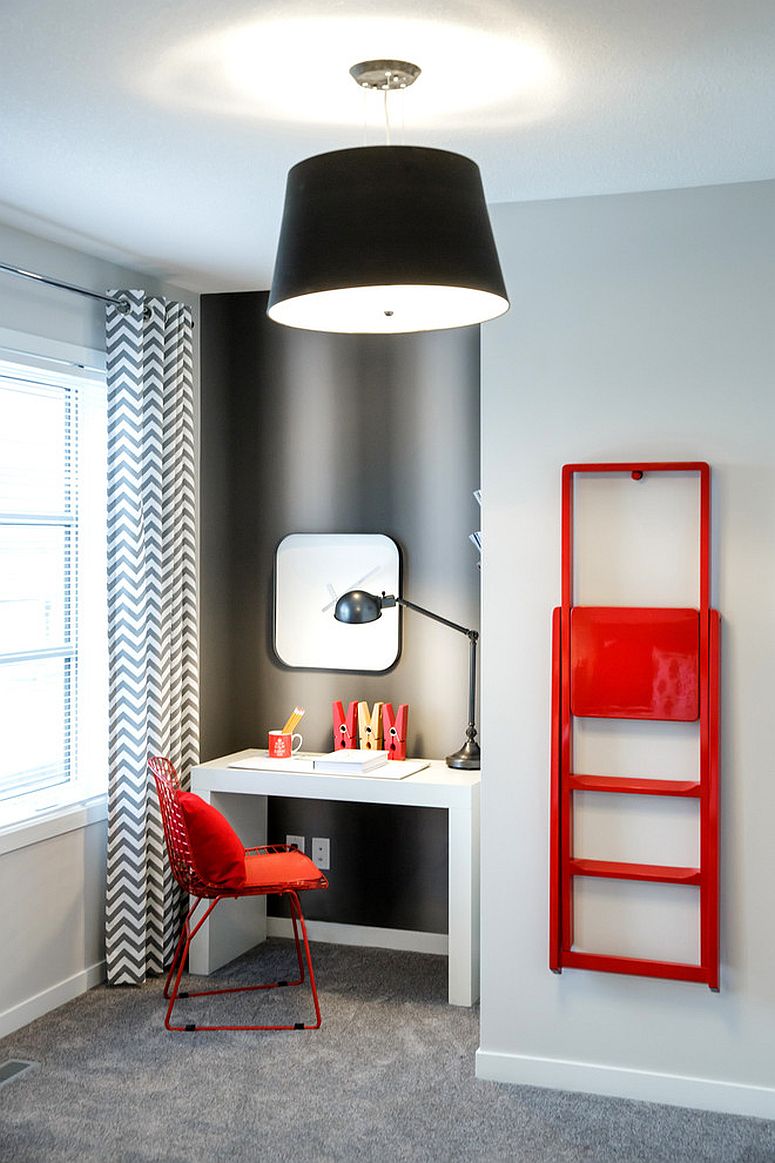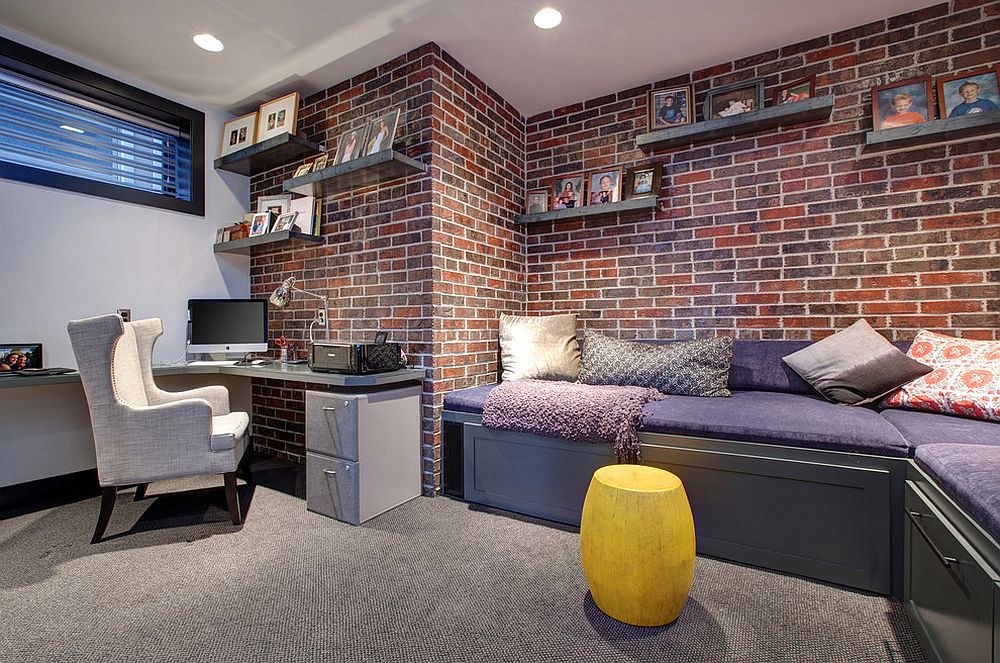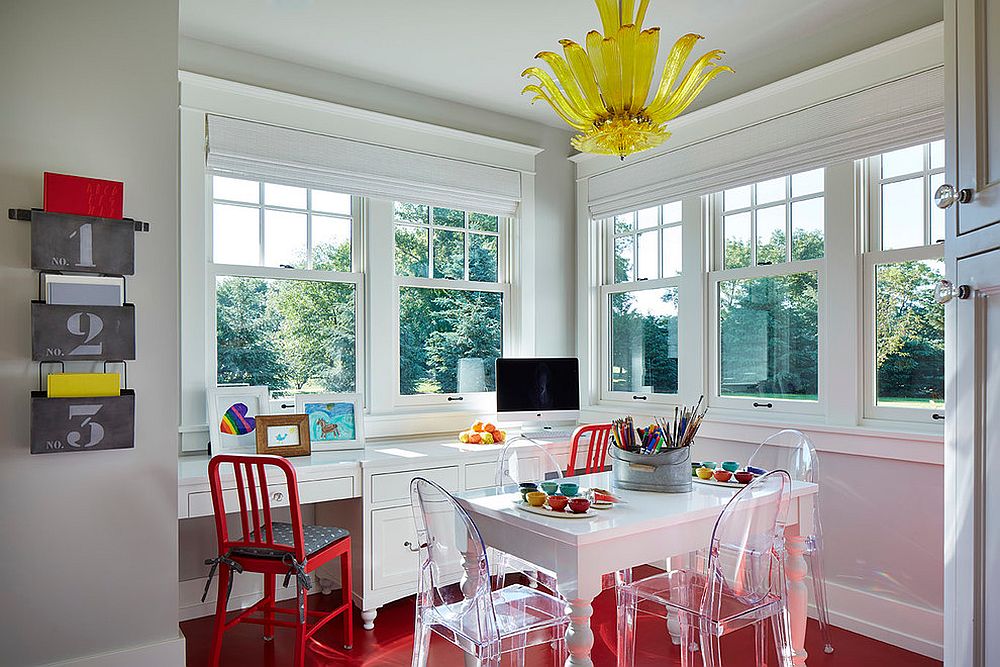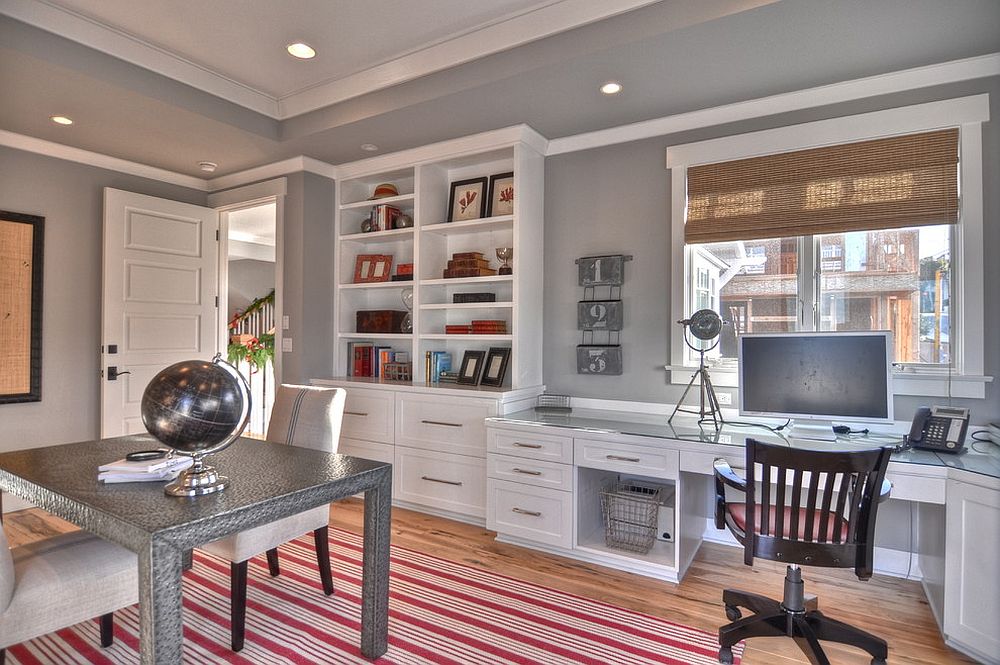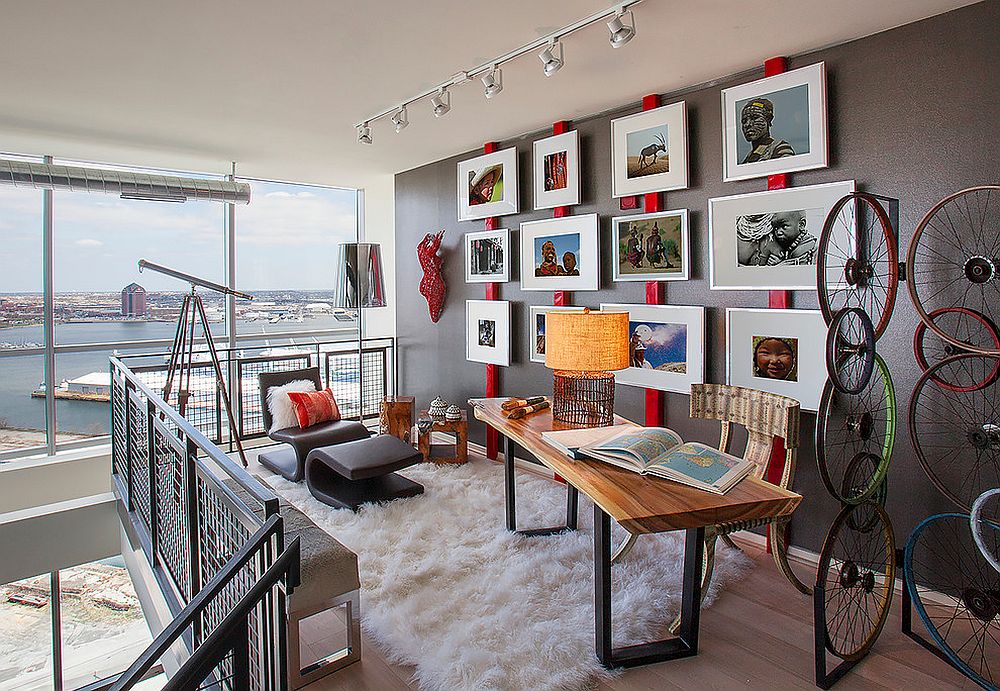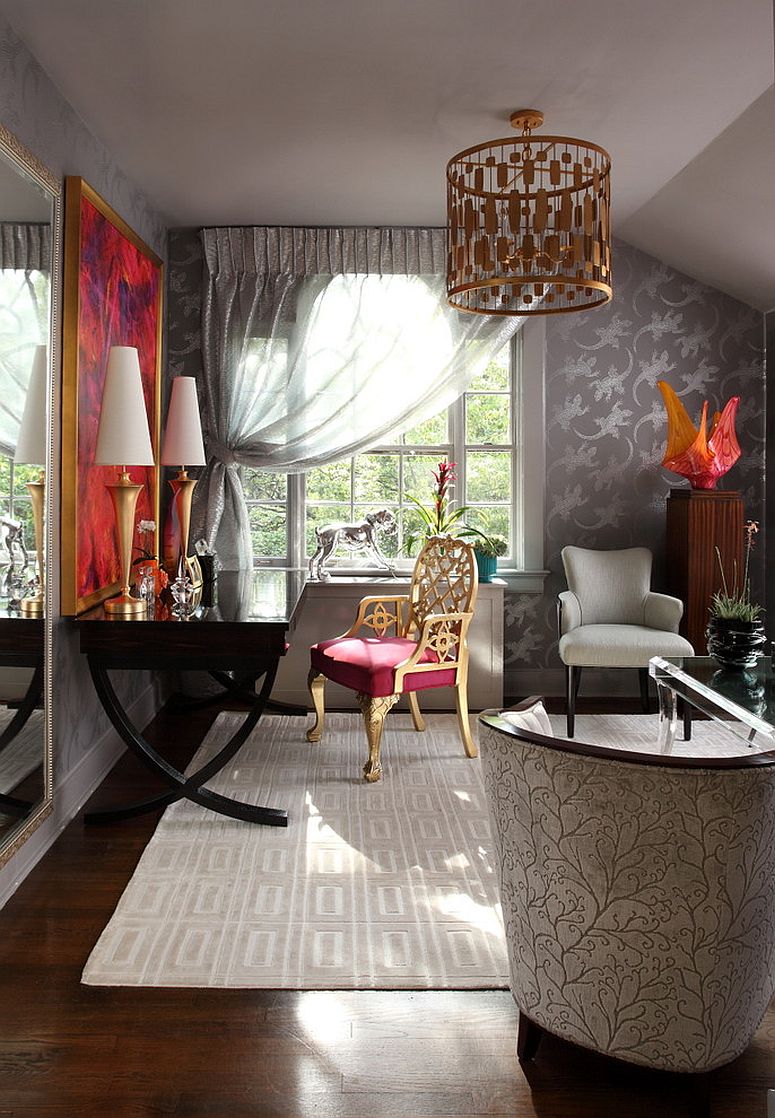 Spunky Orange
Much like red, orange is a color that can either make your home office look simply incredible and unique or can turn it into a tasteless, unappealing setting depending on how you use it. Once again, we suggest starting out with simple accessories and small accents in orange, and repeating the color in the room gives the home office a more curated look. Keep the rest of the room as neutral as possible and do not use too many colors, and only when you are comfortable with the 'orangey' vibe, think about adding something more striking like an accent wall. Admittedly, this is not a color for everyone, but it does give the gray home office a sunny and stylish makeover!
RELATED: Hot Trend: 25 Vibrant Home Offices with Bold Orange Brilliance