If you are contemplating a bathroom remodel, changing your bathtub—or maybe even introducing one to the room—is one of the most pleasing ways to create a new look and transform the feel and style of the bathroom. Depending on your budget, room requirements, and décor style, you can choose various bathtubs, but one of the most favored is the freestanding tub.
As the name implies, freestanding bathtubs are designed to stand independently without any attachment to the floor or walls. They are not built into the floor like sunken tubs or set into the wall. A freestanding tub is excellent to give your bathroom a spacious, elegant, and luxurious feel.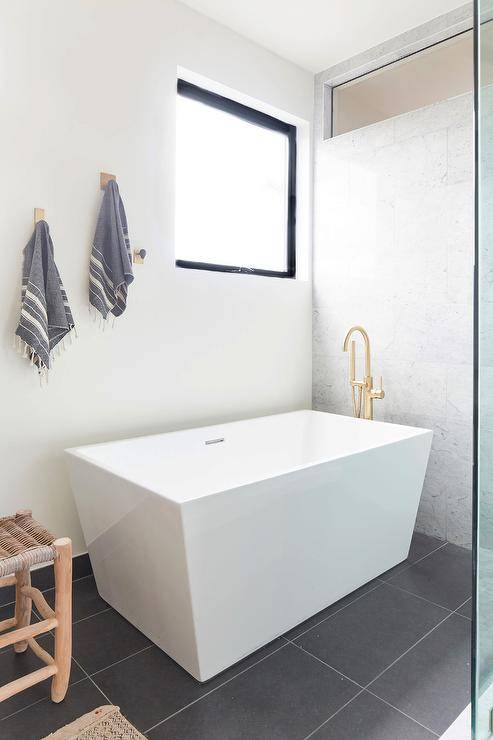 Faucets for freestanding bathtubs can be attached to the adjacent wall or the tub itself. The tub may also come with different features depending on its price and use. Also, you can choose from various sizes depending on your conditions.
Freestanding Bathtub Size and Design Ideas
Freestanding bathtubs come in various designs. Pedestal bathtubs come with a slightly raised design to create a unique look. Freestanding soaker tubs (meant for relaxing) are great additions for those that love to kick back and soak. They are deep and feature a slightly sloped design. Get a freestanding soaking tub if you want something to soak in for hours. If you enjoy baths as a couple, get an extra wide and deep bathtub for ultimate comfort.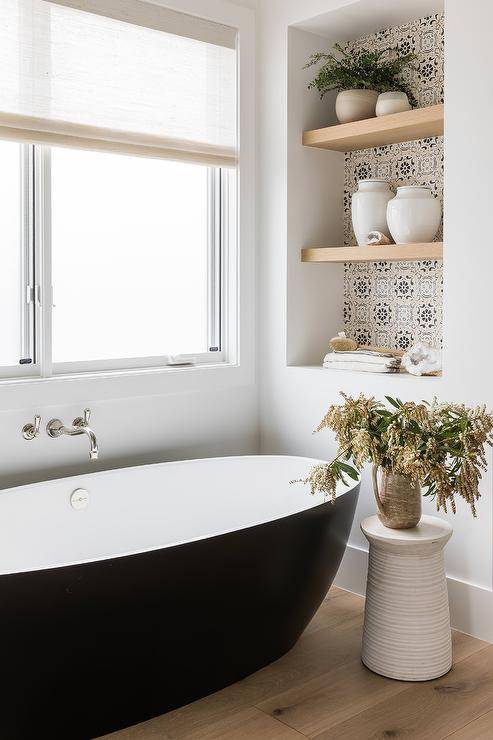 The most important thing is to research considerably. Determine what your needs are, what budget you can work with, and the best source of freestanding tubs. In terms of size, make sure you measure the floor area and entry doors before buying.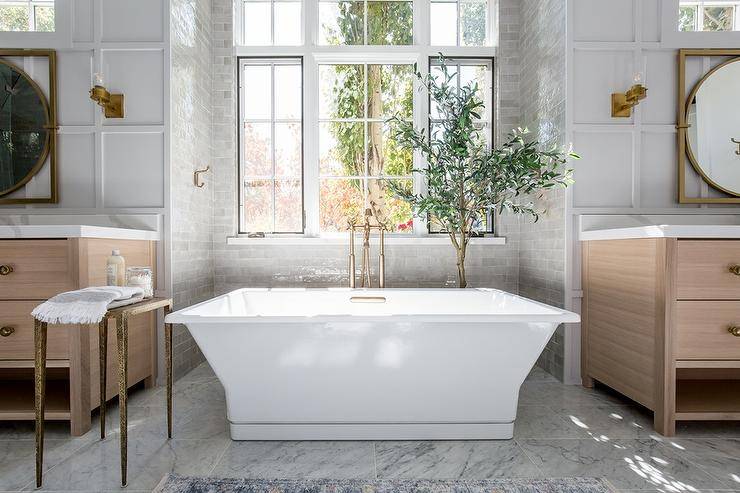 Difference Between a Freestanding And A Built-In
Freestanding bathtubs have long been seen as the most incredible romantic statement; the large claw-foot tubs of yesteryear can accommodate two people simultaneously. However, there have been some objections: they are more difficult to clean around, and they do not keep the bathwater hot for very long. The alternative though—built-in bathtubs—has a negative reputation for being old-fashioned and less luxurious.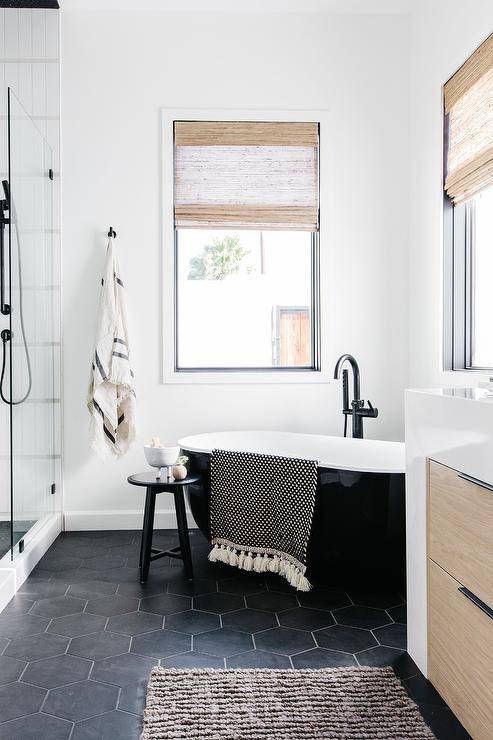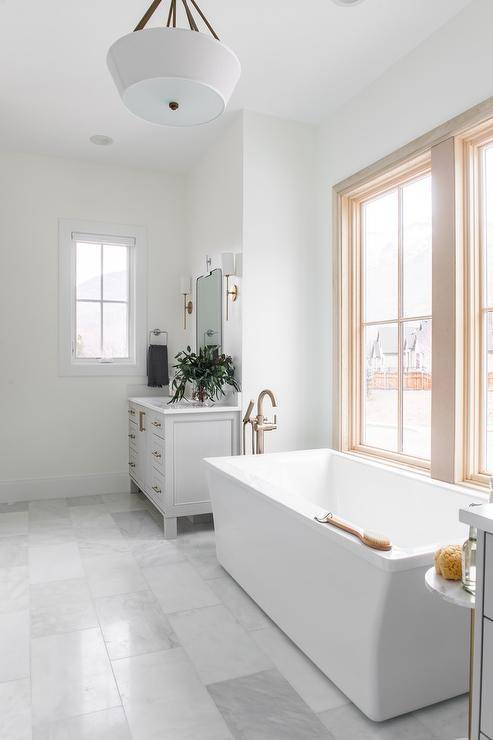 What is the distinction between a freestanding and a built-in bath? When it comes to bathtubs, there are two basic types to consider: built-in baths, which are generally installed in an alcove with walls on three sides, and freestanding baths, which give you more flexibility in where you place it in the room.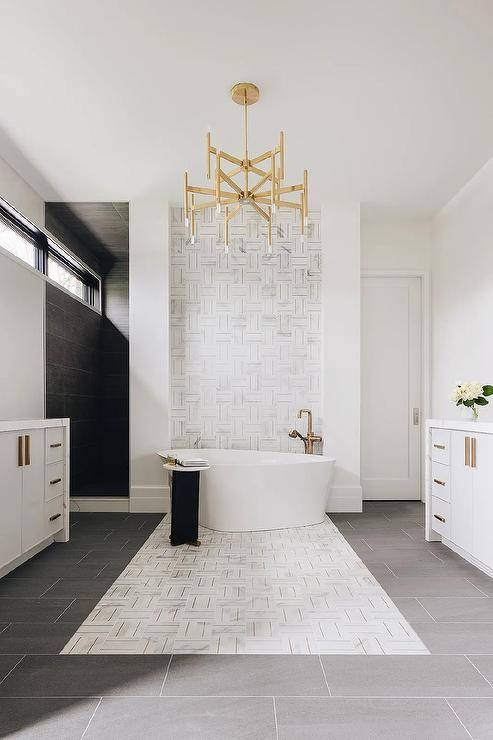 The claw-foot tub is a well-known freestanding option that stands on four feet, unlike some modern freestanding bathtubs that sit flush on the ground or a pedestal. Both freestanding and built-in tubs are available in a variety of dimensions—length, breadth, and depth—and if you enjoy taking baths, you'll want a tub that fits your body, so test-drive tubs in the showroom by jumping in and lying down (or at least try to!)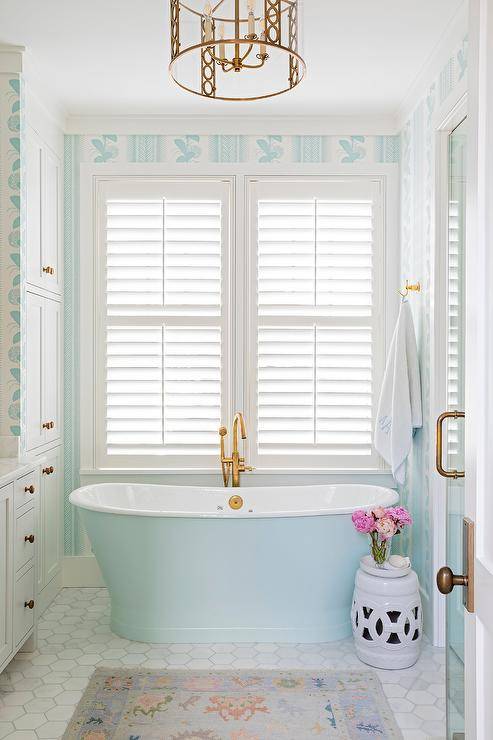 What is the point of having a freestanding bath? There is no situation where a freestanding tub is "needed"; most individuals select freestanding baths to make a statement or achieve a vintage aesthetic. If it's the style you're looking for, freestanding models have a more excellent range of options.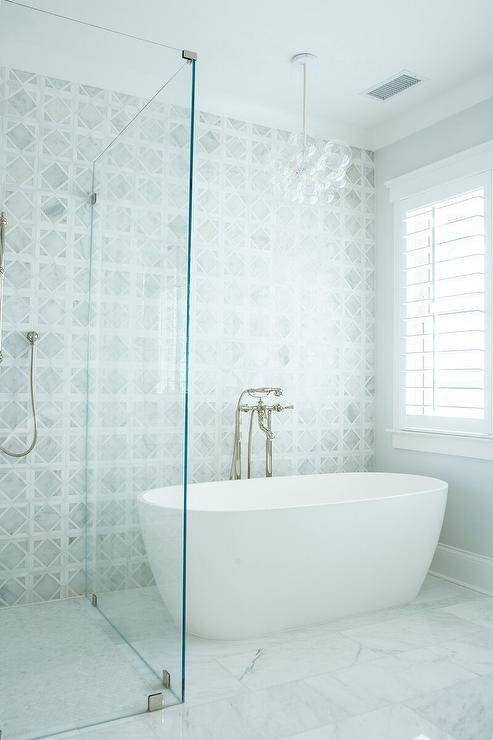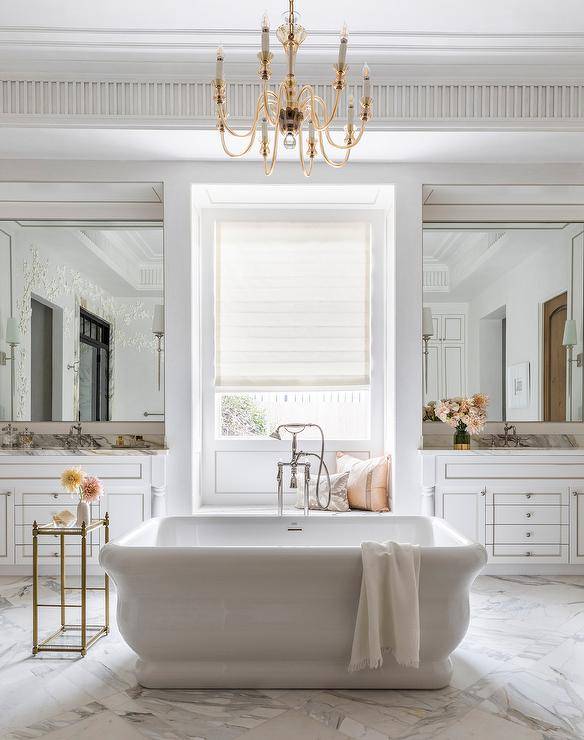 However, there is more discretion regarding where the tub is placed—as long as piping is nearby. Consider positioning your tub near a window if you want a view while you soak.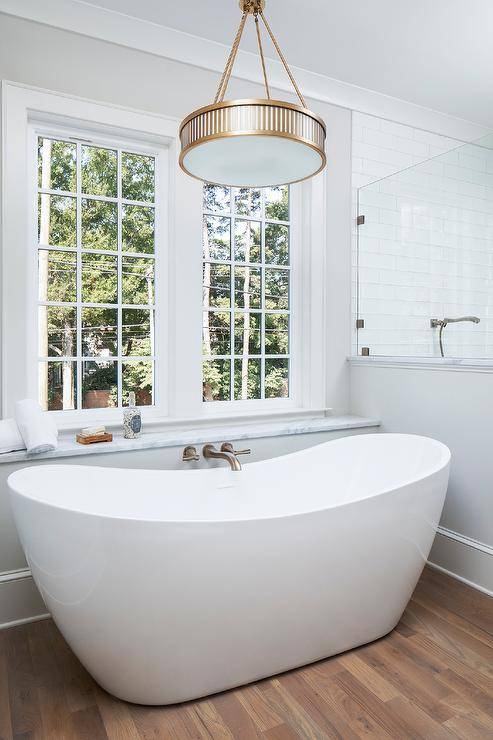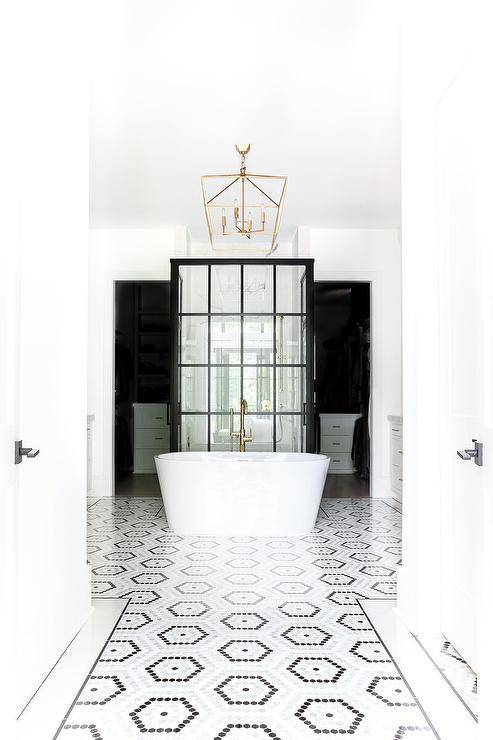 Freestanding Bathtub Design Ideas: What Materials To Choose
Materials used to construct freestanding bathtubs are typically similar to those used in other tubs. Centuries ago, they used materials like stone and clay to fashion bathtubs. In modern times, fiberglass and acrylic are the most generally used materials. Here is a breakdown of the different materials used and their remarkable features.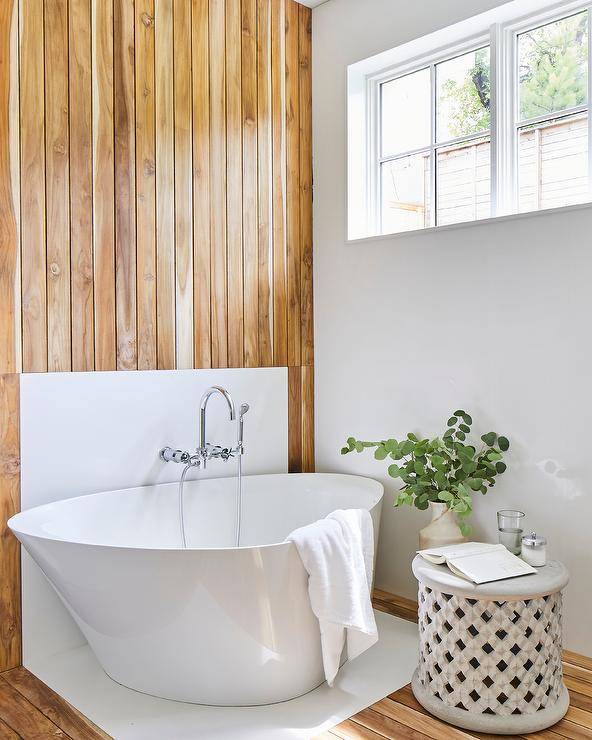 Fiberglass
Fiberglass tubs are favored because of their affordability. The material is more budget-friendly than other options such as copper, cast iron, or brass. It is also lightweight and can be restored when damaged instead of replacing the entire tub. The biggest negative is poor durability and an easy-to-scratch surface.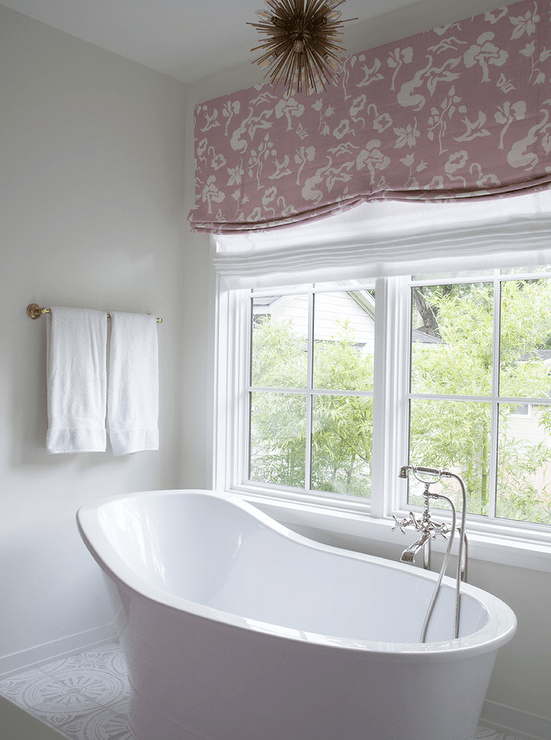 Acrylic
This is another inexpensive and lightweight tub option. Acrylic tubs have fiberglass as a significant component. Like fiberglass, it can scratch easily and does not last very long.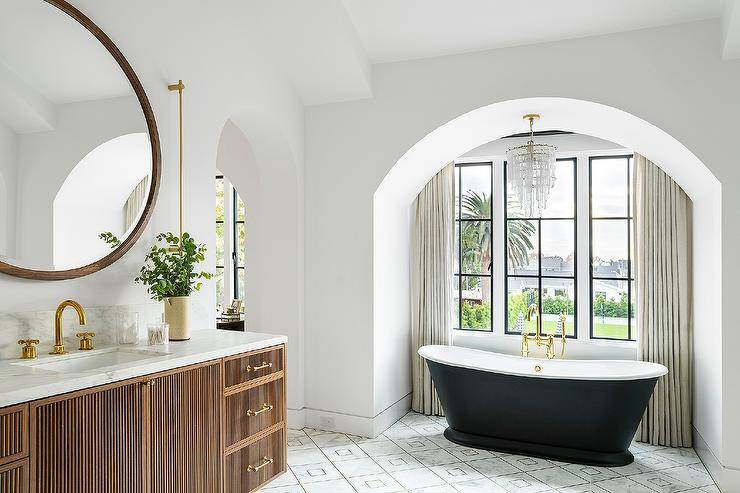 Ceramic Tile
This is another suitable option if you are seeking a budget-friendly freestanding tub. One significant advantage of ceramic tile tubs is that they can be made onsite. This means you can get a highly customized design with whatever size you desire. On the downside, ceramic tile tubs require much maintenance and can be undesirable on your bare skin.
Cast Iron
Cast iron tubs could potentially last forever. The molded iron is completed on the outside with enamel. The tub is hard and study, with the exterior incredibly resistant to scratches or any kind of damage. On the negative, cast iron tubs are challenging to move because of their weight and can also come at a hefty cost.
Porcelain on Steel
This tub consists of a sheet of steel combined with a layer of porcelain enamel. It is a low-cost but durable material. It is also easy to clean.
Natural Stone
Natural stone freestanding tubs are, as you would anticipate, quite costly. They are made from various materials such as marble, sandstone, basalt, or granite. Natural stone bathtubs are excellent if you are going for a luxurious spa look in your bathroom.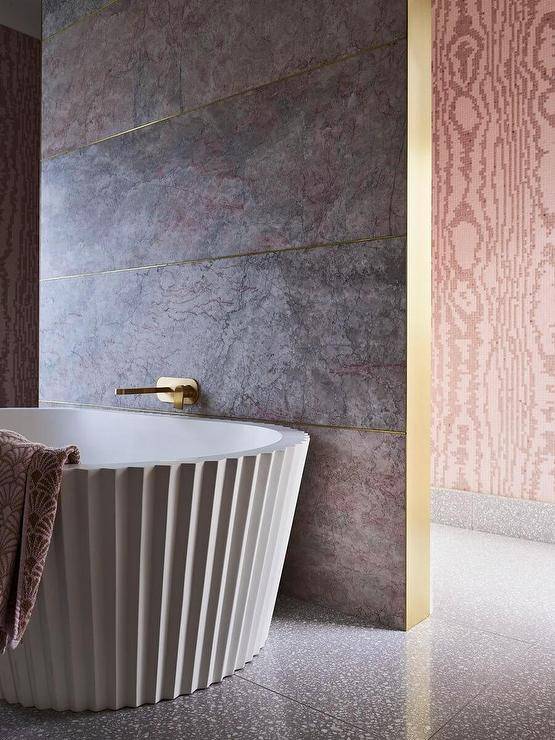 Copper
Copper carries a warm aesthetic while also adding a luxurious feel to the décor. The most significant benefit of copper bathtubs lies in their health benefits. Copper is naturally antimicrobial, helping keep your tub hygienic. Copper tubs come in a variety of finishes. Though more expensive than fiberglass or acrylic tubs, they last very long while needing minimal maintenance.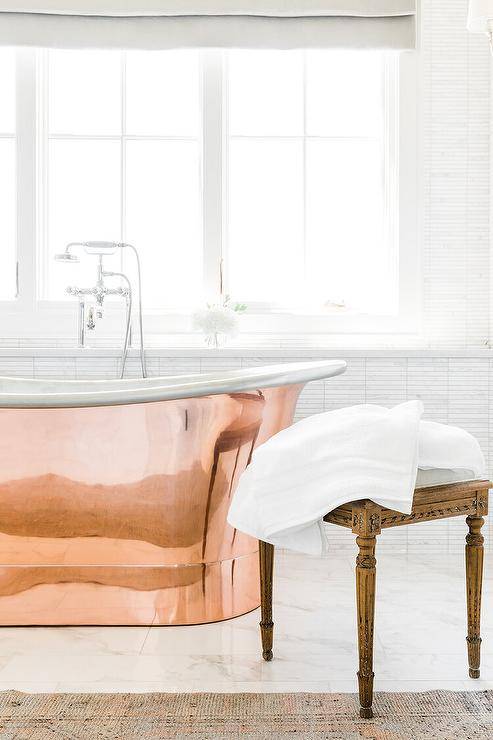 Brass
Brass is not typically the first material someone thinks of when considering freestanding bathtub design ideas, perhaps due to its high cost. The material combines zinc and copper to form an extremely durable metal. Since it does not rust or corrode, a brass tub will last for decades while maintaining its outstanding style. Like copper tubs, brass tubs are costly but provide value for your money.
Wood
Wood!? I know what you're thinking, and yes, you can get a bathtub made from wood. If you are going for an ultra-luxurious warm décor, this is an excellent choice. Of course, the wood has to be treated to ensure that it is entirely waterproof.
Choosing among all these materials can be a little bit hard. The most crucial factor to consider is your budget. For low to mid-range budgets, good options include acrylic, ceramic, porcelain, and fiberglass. For bigger budgets, consider materials like wood, brass, copper, or cast iron.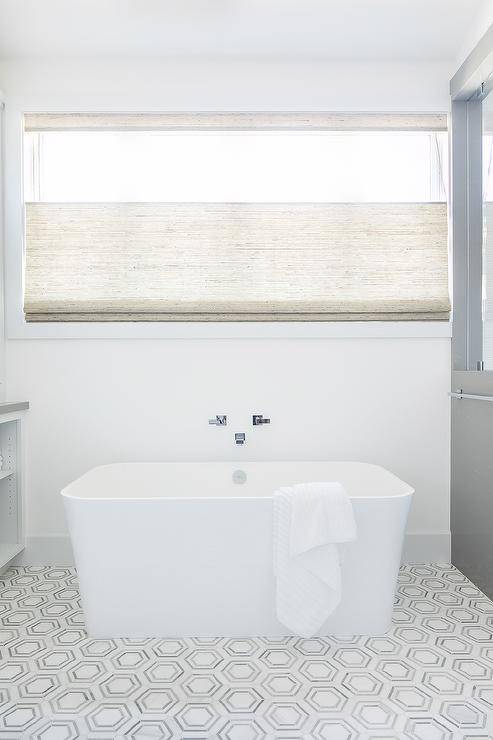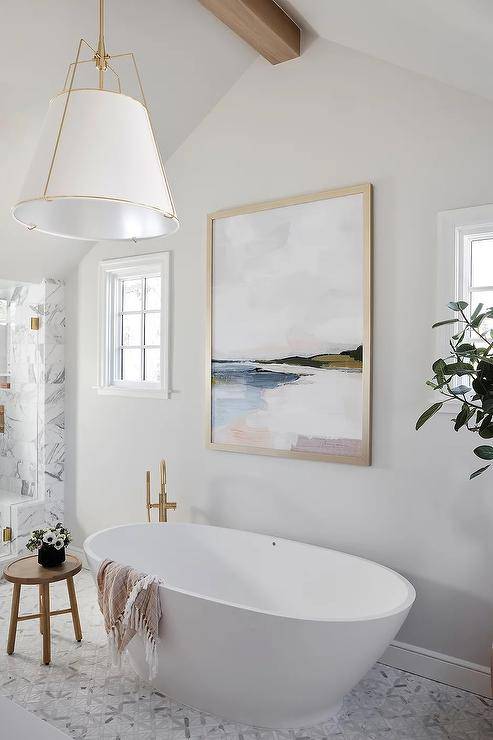 Also, consider your décor requirements. Wood and copper tubs tend to create a warm homely feel. Cast iron and natural stone can be used for a spa décor or an industrial-style bathroom. If you are going for simple urban contemporary, we recommend fiberglass, acrylic, ceramic, or porcelain.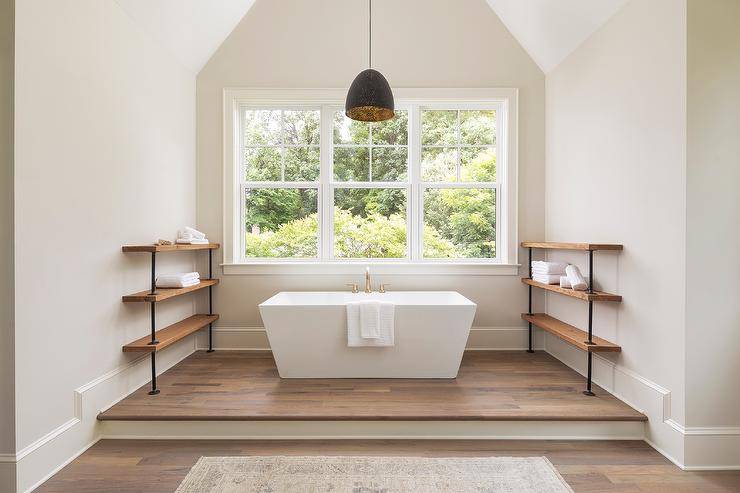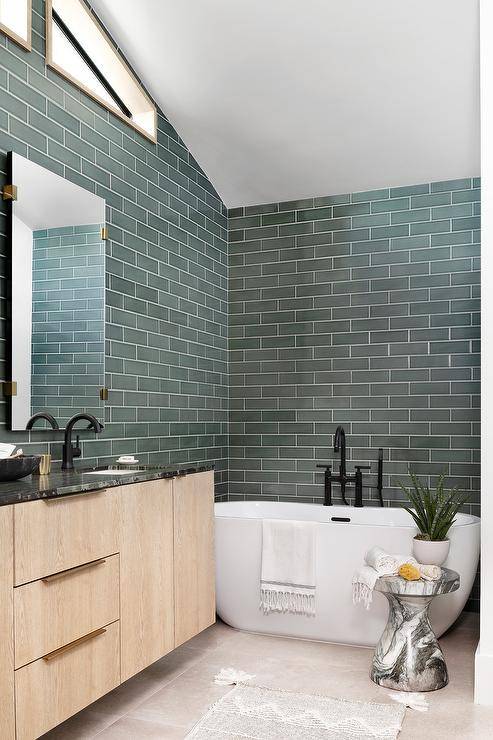 Frequently Asked Questions (FAQs)
Functional yet attractive decorative objects to place near your freestanding tub include pillar candles, cylinder vases, wall art or ornamental mirrors, towel baskets, lounge chairs, and decorative planters.
It is not necessary to tile around a freestanding tub. However, if the freestanding tub is against a wall, you'll need to protect the wall from water damage. To do that, tile is one of the options, but you could also use anything that you would use for a kitchen backsplash.
A freestanding bath should have no less than 6 inches of space surrounding all angles of the tub. Following that guideline, you can ensure your freestanding bath has a comfortable access point and won't appear cramped in your bathroom, regardless of its design.
Many interior design experts remark that freestanding tubs are not only as popular as they've ever been but are growing in popularity among homeowners.
Here are some more great articles you may enjoy: