Having a sunken bathtub is the new rave and for good reason! A sunken bathtub can quickly elevate your space and easily mimic a spa setting. It gives your space an air of class and elegance. It can also help you relax and provide comfort. This is not a fixture you add out of the blues, it requires a lot of pre-planning and expertise to set things in order. There are different designs of sunken bathtubs made with a variety of materials and a whole range of possible arrangements. Get ready to walk through them with us while feeding your eyes with visuals.
Sunken Bathtub With a Nice View
It's not news that your environment can affect how calm and relaxed you feel. A sunken bathtub facing a plain brick wall might not do so much in making you feel relaxed but a view of mountains and trees will do the trick. Before installing your bathtub, you must consider the location it will be fixed, and do well to choose the one with the best view.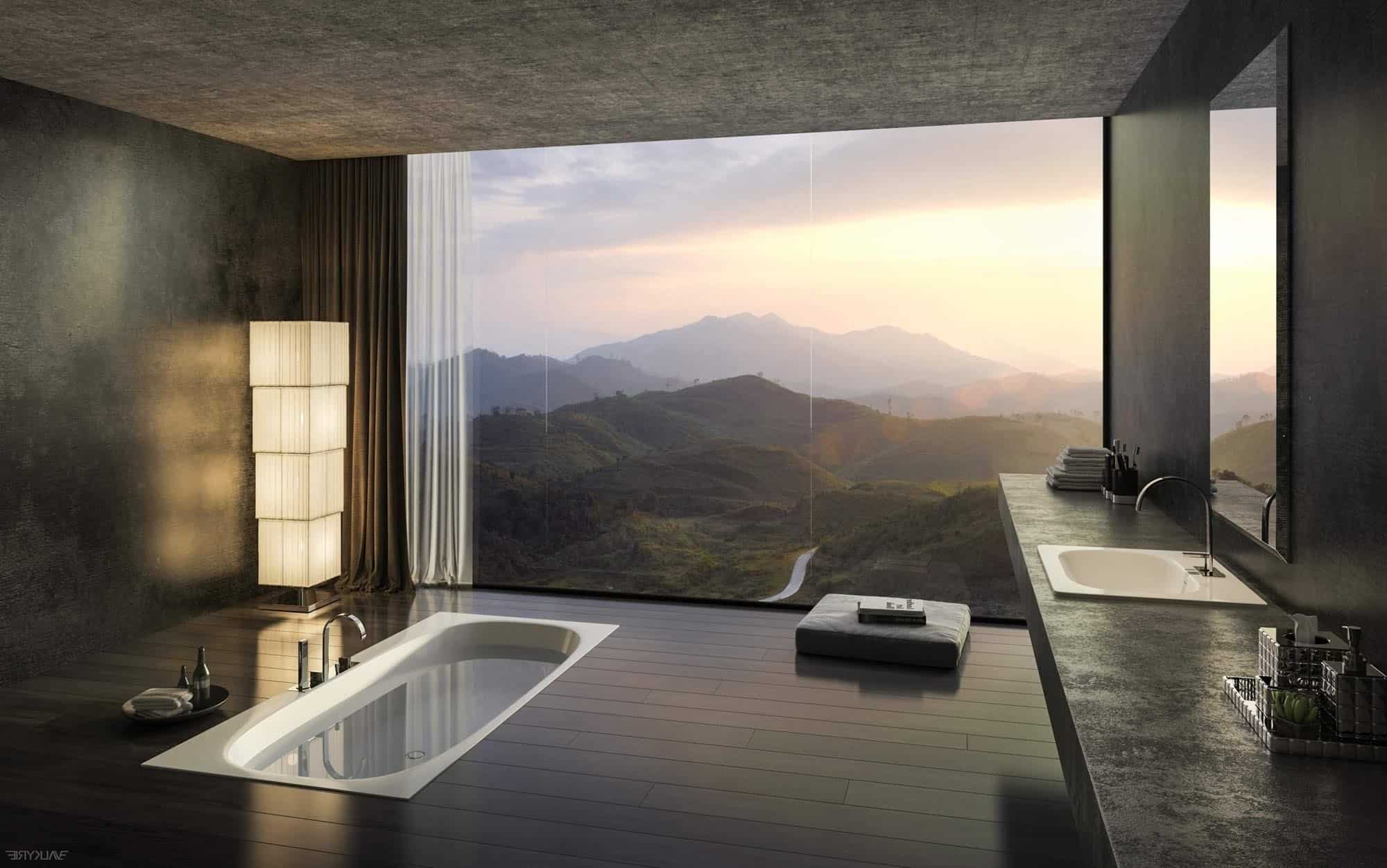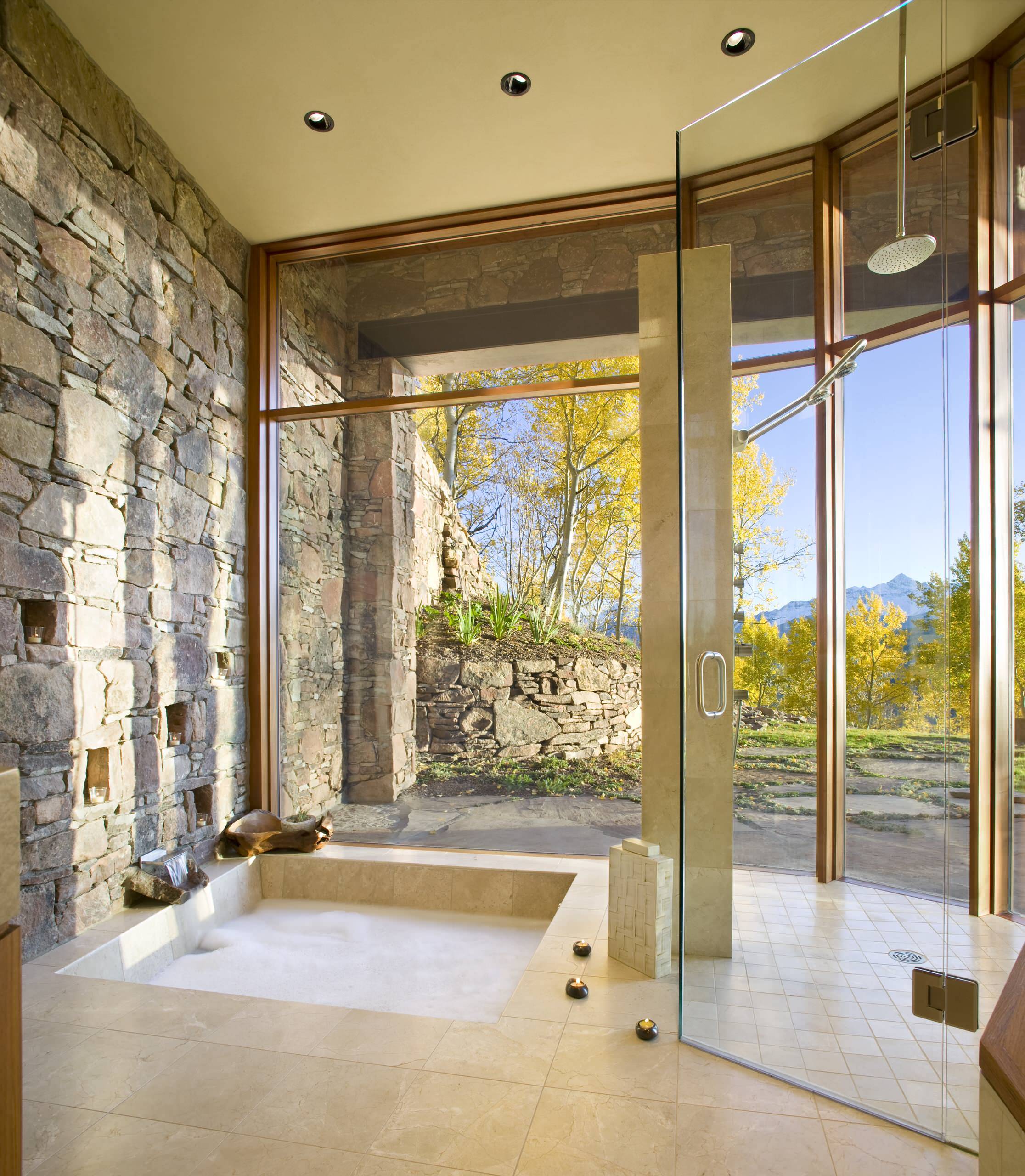 Minimalist Bathroom With White Sunken Tub
You might not like the idea of a freestanding bathtub and that's okay. If your style is simple and functional, you'll like having a minimalist bathroom with a sunken tub. A sunken tub is less obvious and aids the aim of having a clutter-free bathroom. A white sunken tub is a classic look so you should have that as first choice.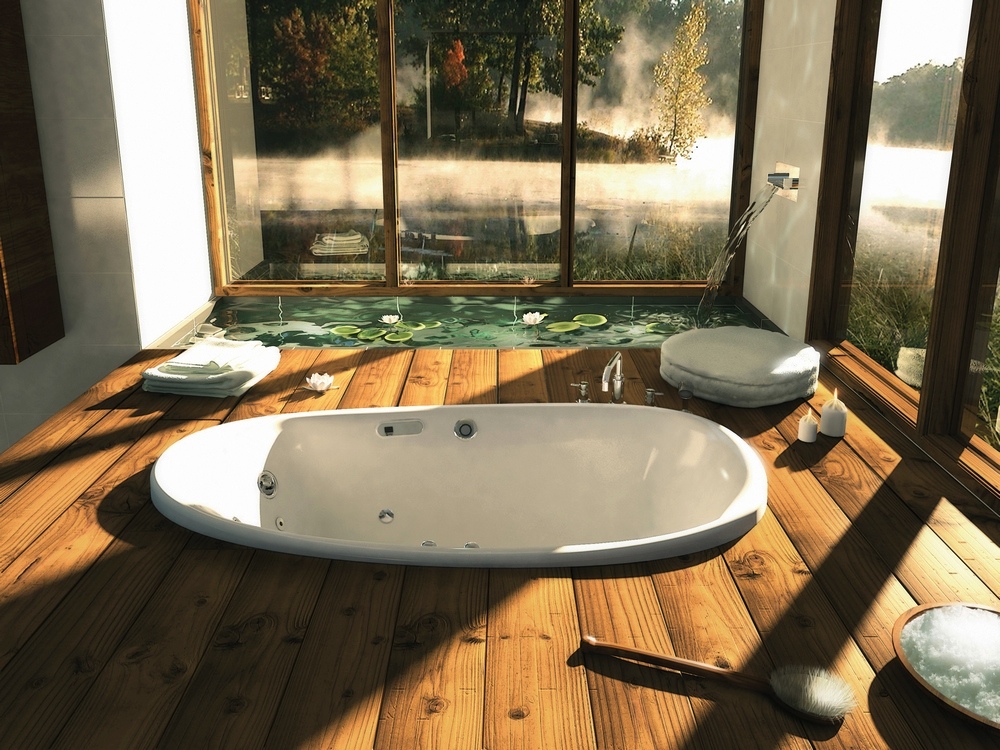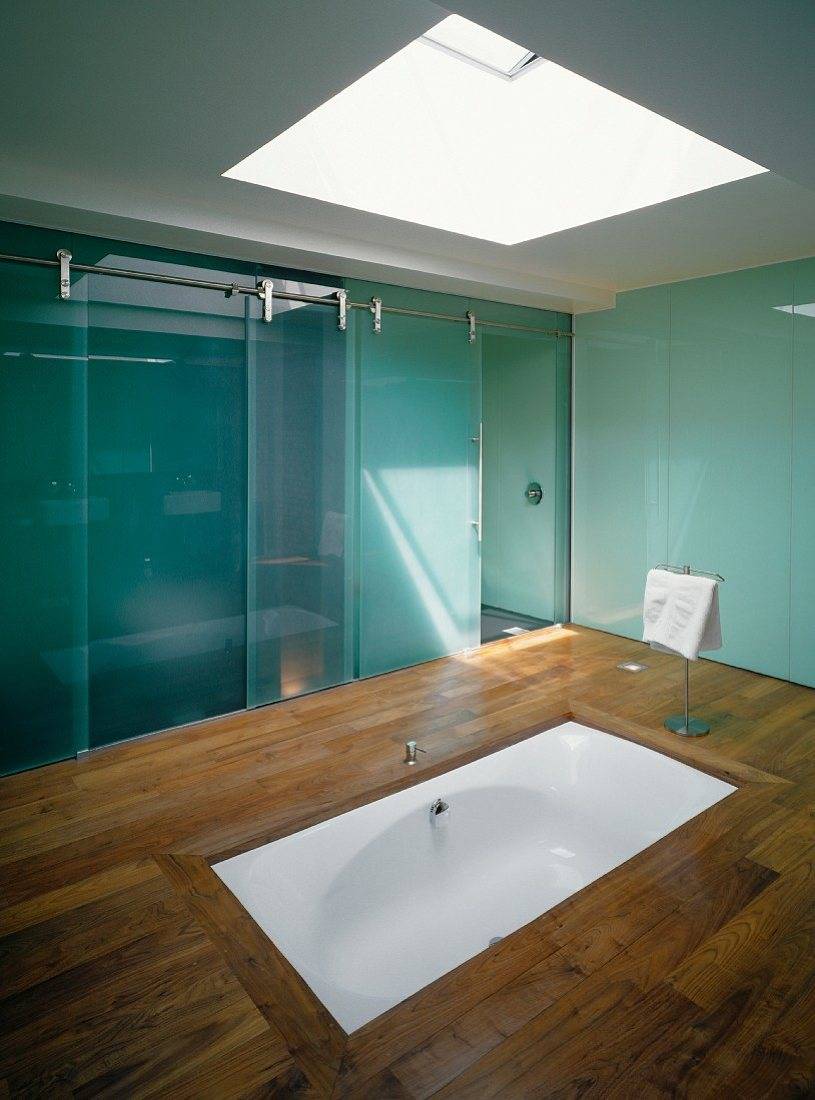 Sunken Bathtub With Sliding Door
Sometimes, after having a stressful week, all you need is to soak in warm water and enjoy the fresh air. With a sunken bathtub that has a sliding door leading outdoors, you can enjoy both. This tub arrangement can be done in your bathroom or any other place that can accommodate both fixtures.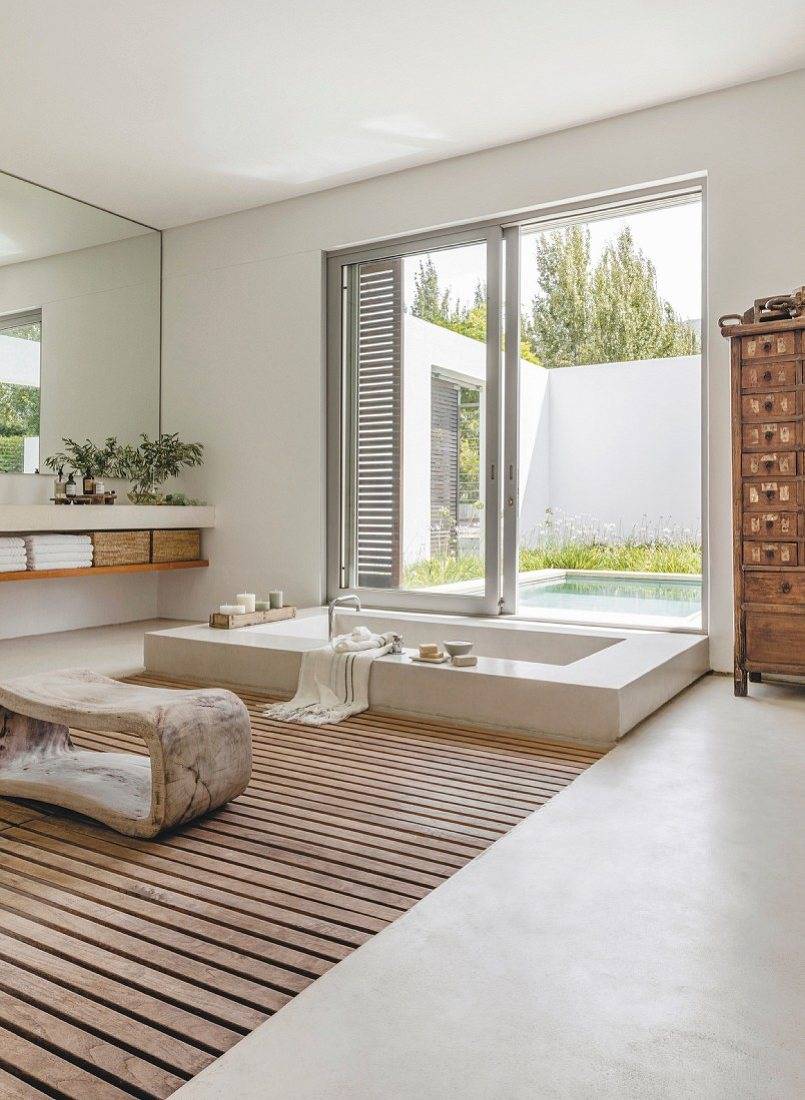 Concrete Sunken Bathtub

Concrete might not be a common material for building bathtubs but it's a good one. It is soft enough for it to be comfortable and also has enough grip to prevent slips. Since it is molded, it can take up whatever shape you want. While molding it, it is treated to prevent it from absorbing water. This makes it last a long time which is an important factor since it doesn't come cheap. While it is possible to build one yourself, it is safer to hand it over to professionals so you get your money's worth.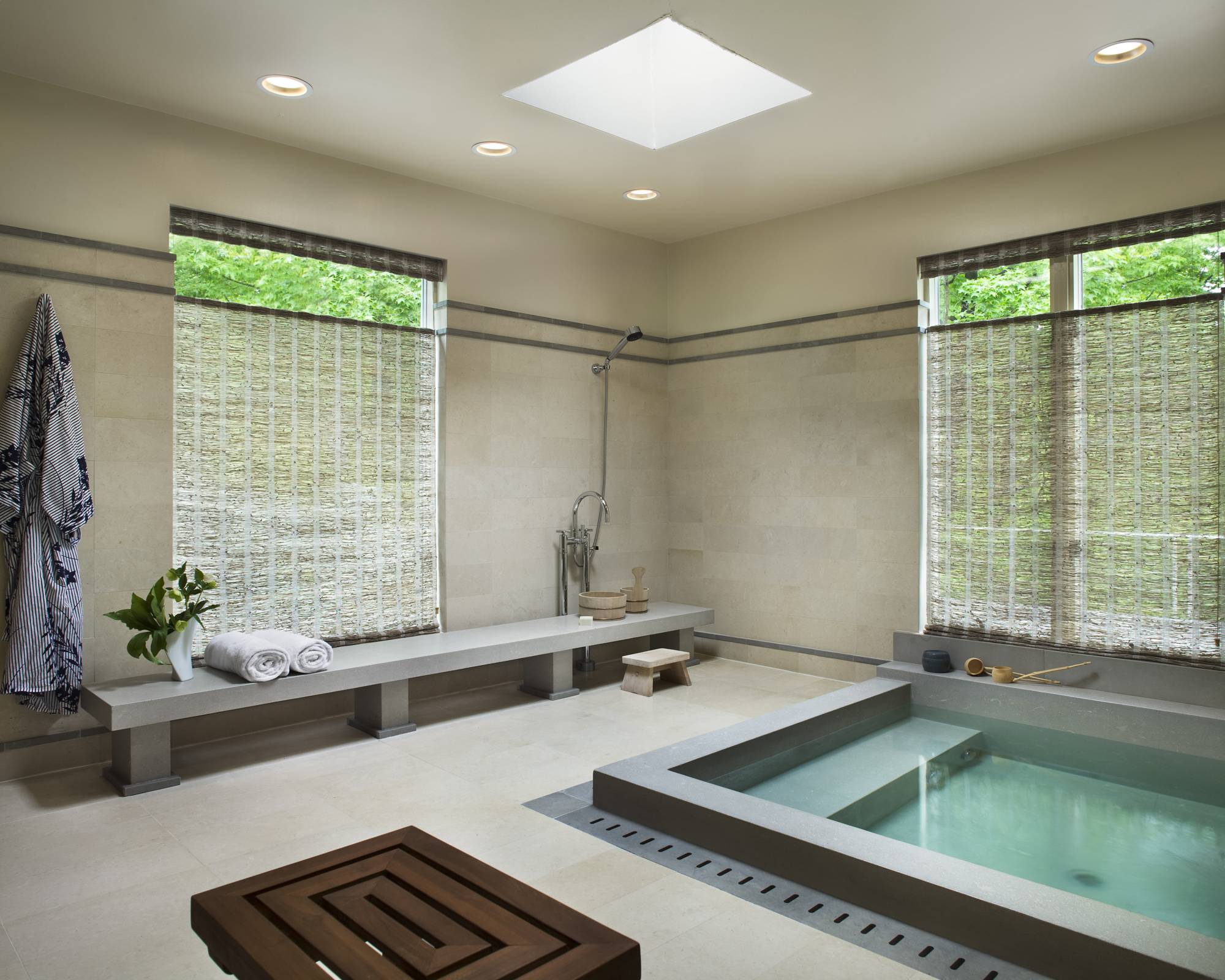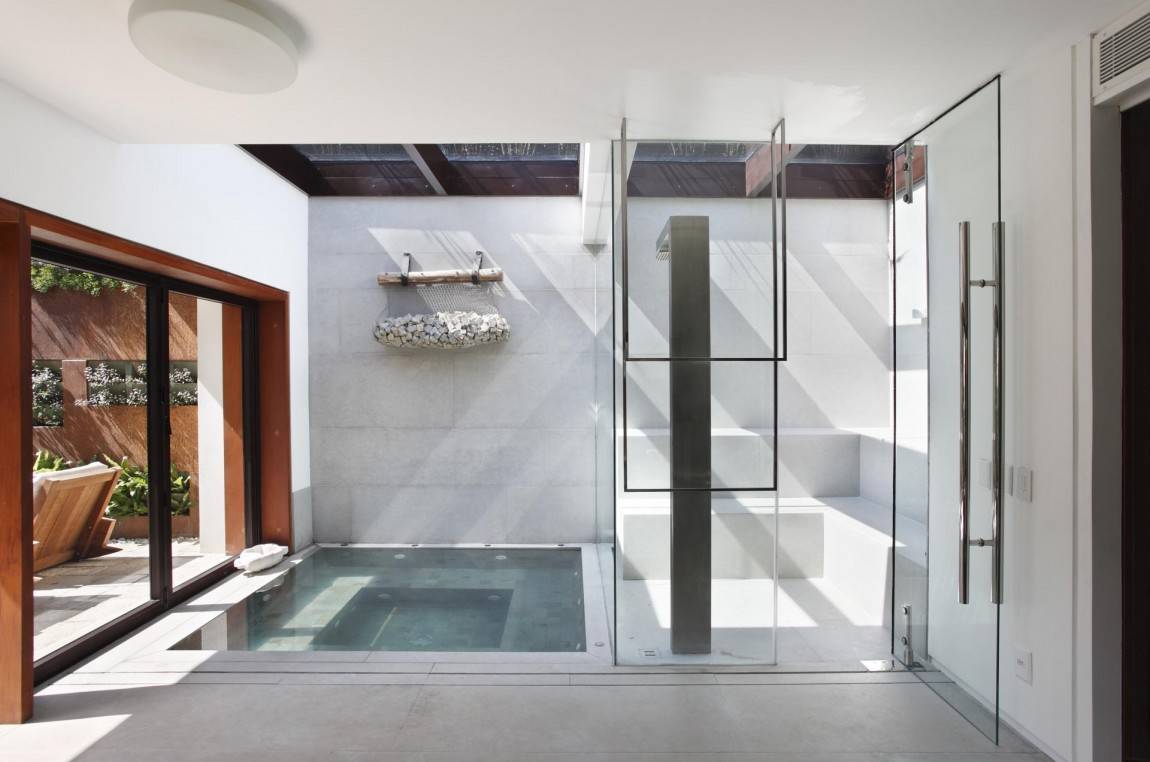 Shower Space And Sunken Bathtub Combined
Sunken bathtubs are not direct substitutes for freestanding ones but they can be when combined with your shower space. In this case, it is used less for relaxation and more for having a proper bath. It is a good utilization of space and can also be a nice decor piece for your bathroom.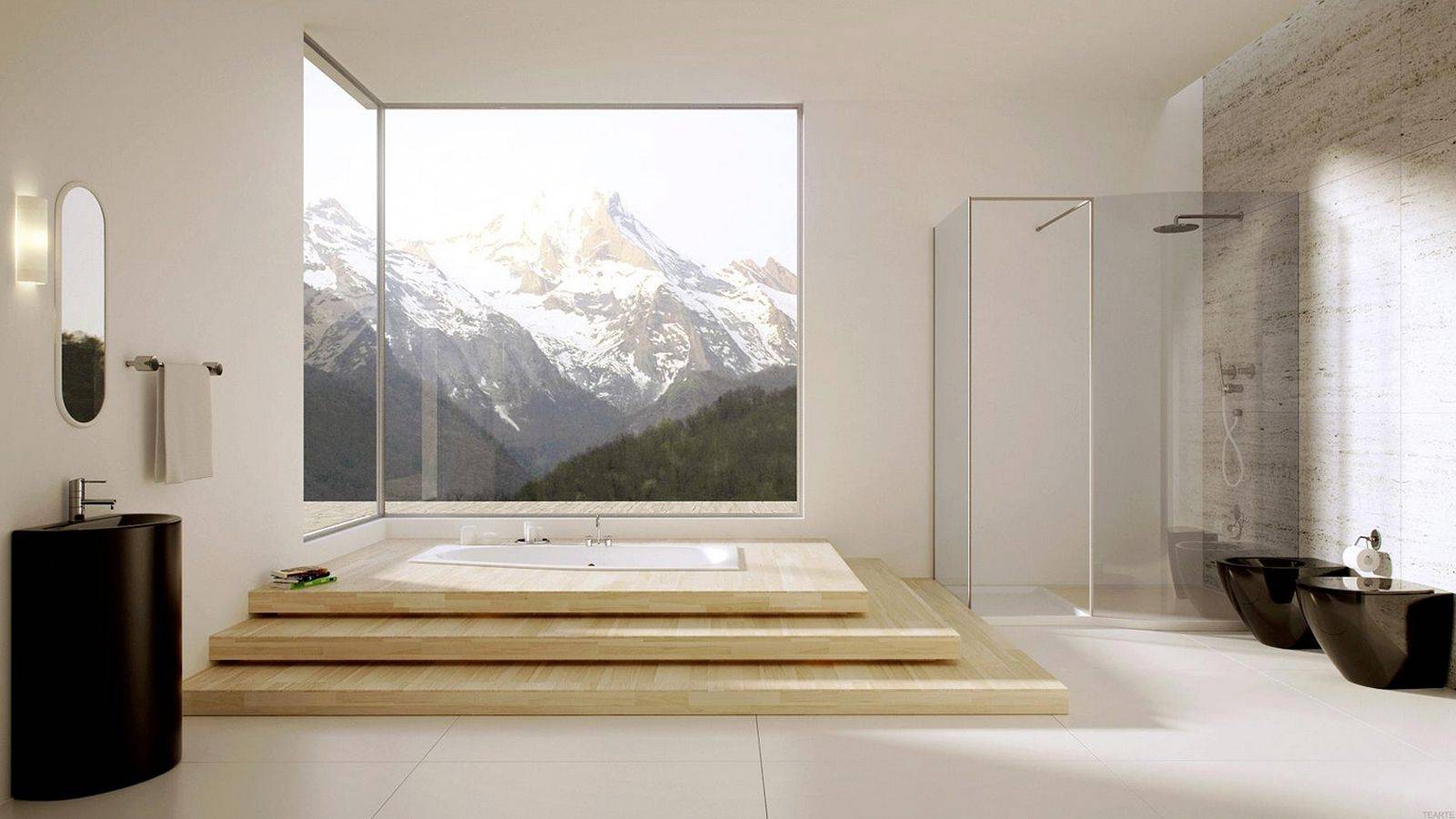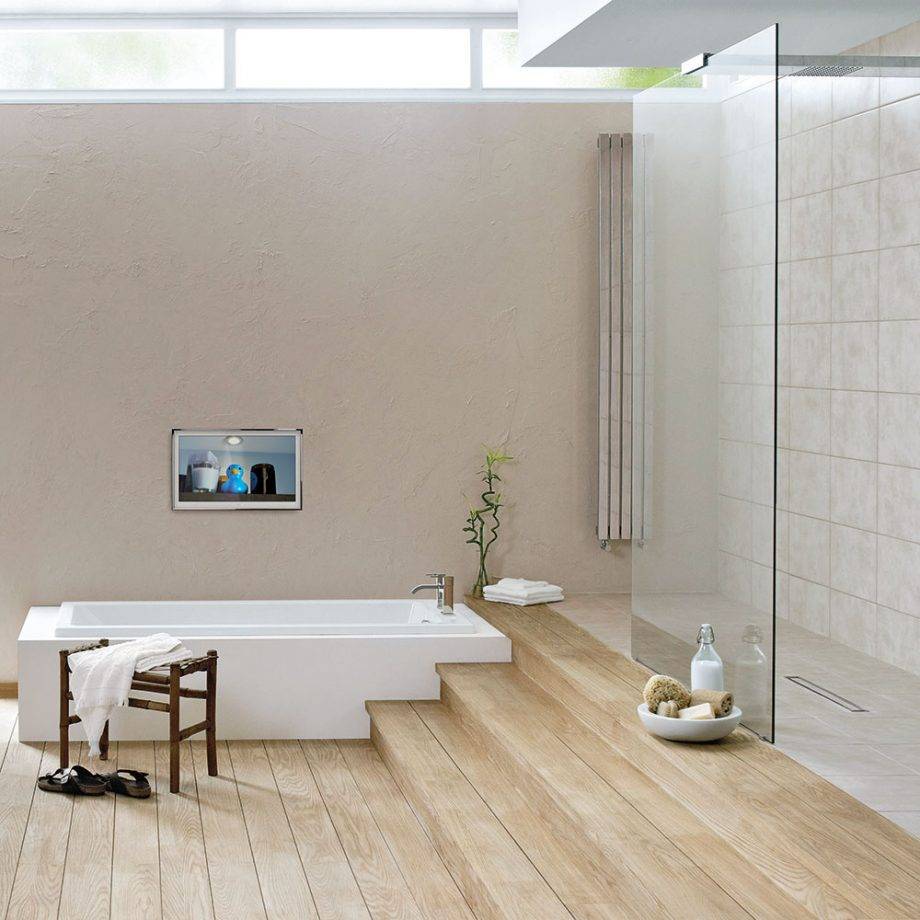 Tiles Designed Sunken Bathtub in Bedroom
Sunken bathtubs are versatile in terms of where they can be installed. You can install one in your bedroom, not as a part of the bathroom, but as part of the bedroom living space. Wouldn't it be refreshing to soak in warm water while watching a rerun of your favorite TV show or listening to some classical music? Tiles can be used to build the bathtub. The material used largely depends on your decor style.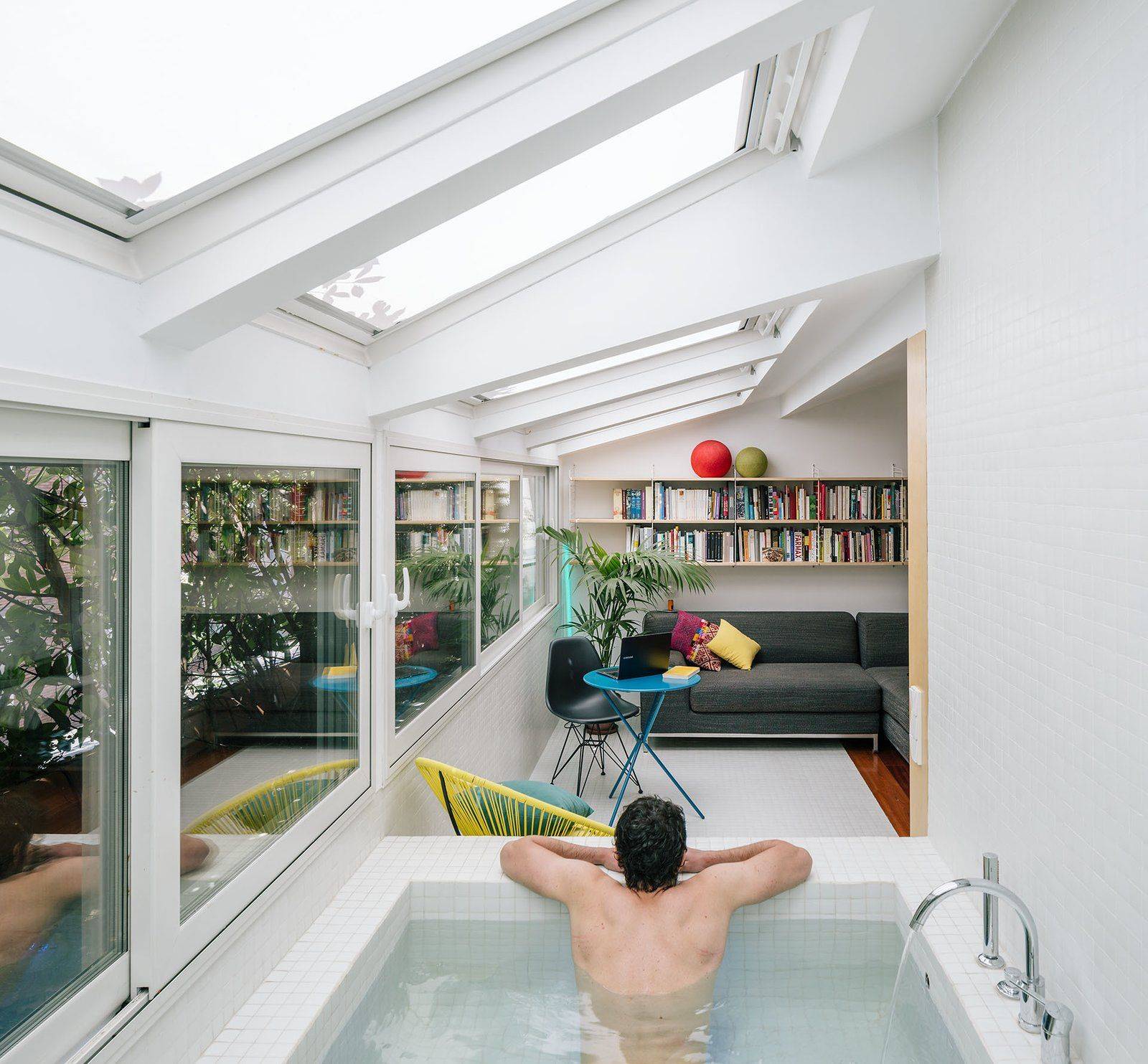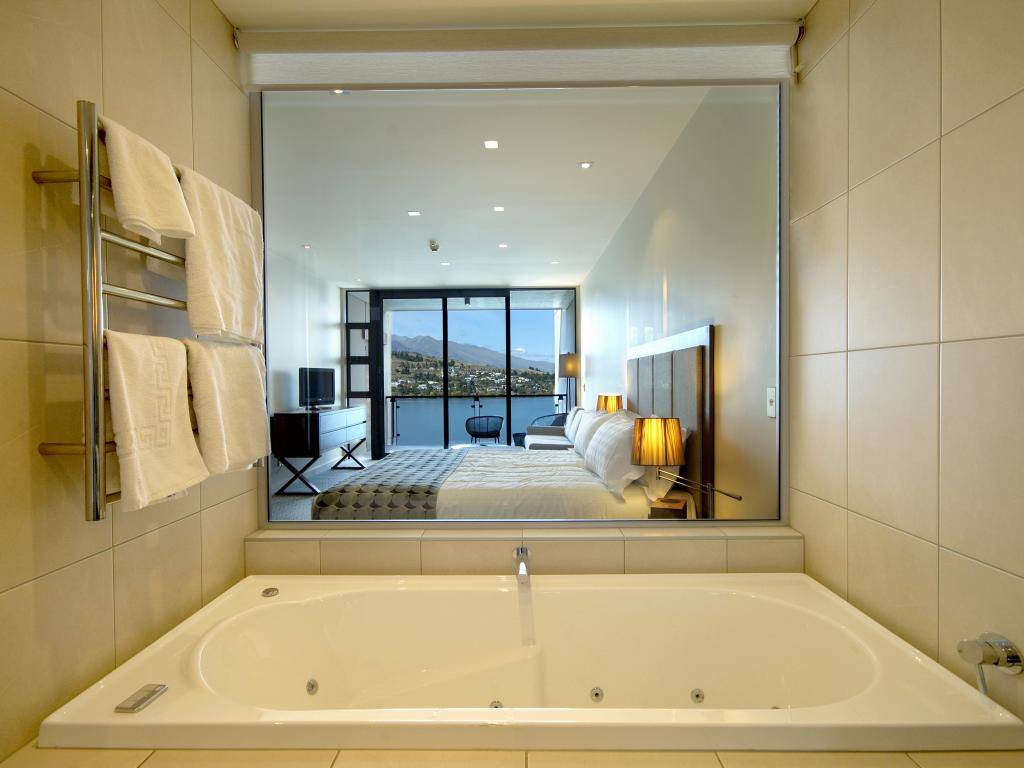 Indoor-Outdoor Sunken Bathtub
An indoor-outdoor sunken bathtub can also be referred to as a mini pool by some people. It's a bathtub that either has a part of it outside the house or overhead covering built with the house, but no doors or windows preventing rays of sunshine and natural air. If you're not much of a swimmer, but enjoy staying in the water for a prolonged period, this is the nearest to that experience you can get.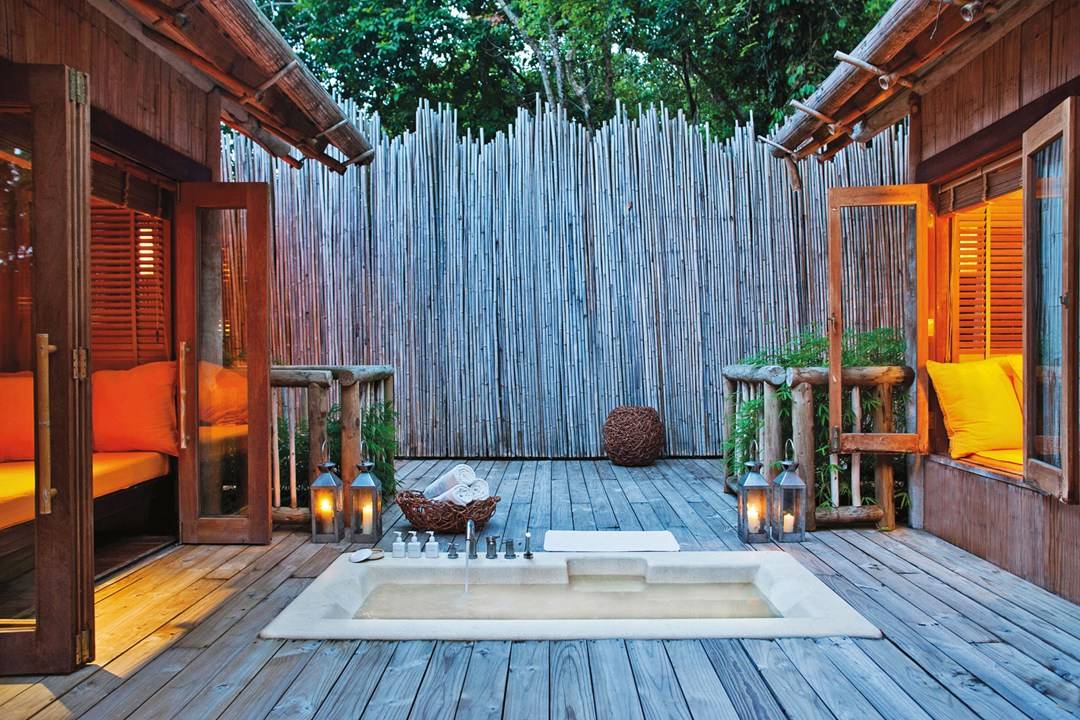 Sunken Bathtub with Fireplace
Sunken bathtubs are known to be relaxing and that's why they are commonly found in spas and even resorts. A fireplace is another relaxing fixture, especially during the cold season. When you have both and maybe some kind of soothing fragrance in the air, you can expect to calm your nerves and feel totally at peace. People pay a lot of money to have the same experience but you can pay money upfront to have both installed for you and save in the future both financially and health-wise.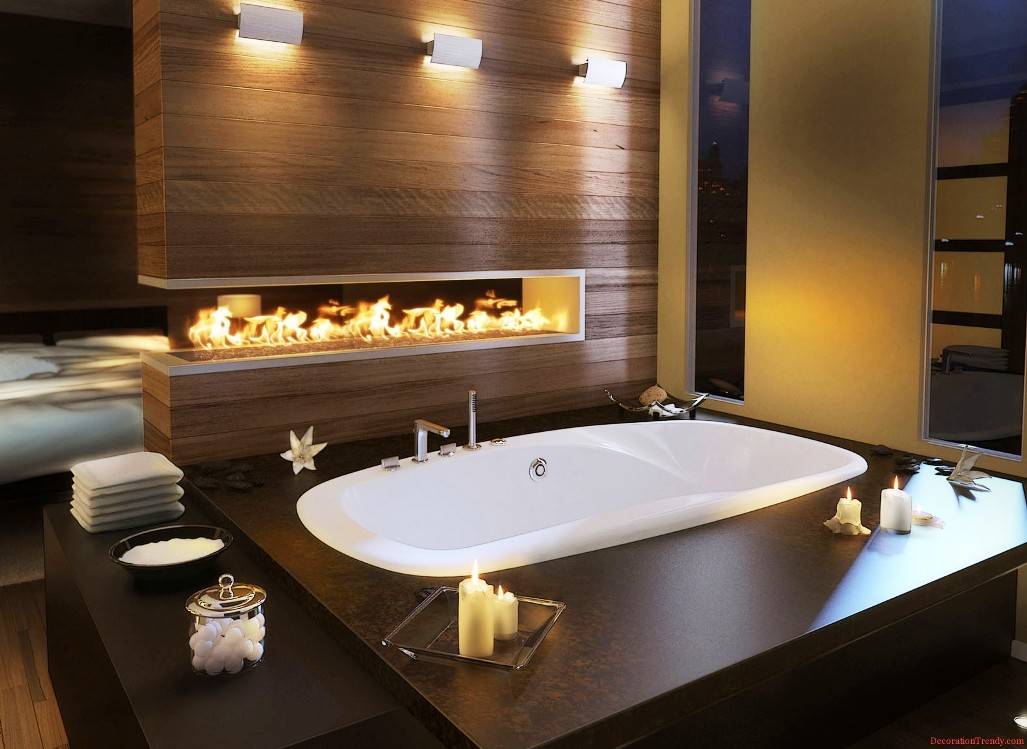 Sunken Bathtub With Sea View
If you have a house with a sea view, you surely don't want to waste the sight. It would be sad to have your house made with brick walls on all sides. The least you can do is have a large window facing the sea. Even better is installing a sunken bathtub close to the window. You can slip into your bathtub and spend minutes watching the waves crash into each other. That would be so relaxing after a long and busy week.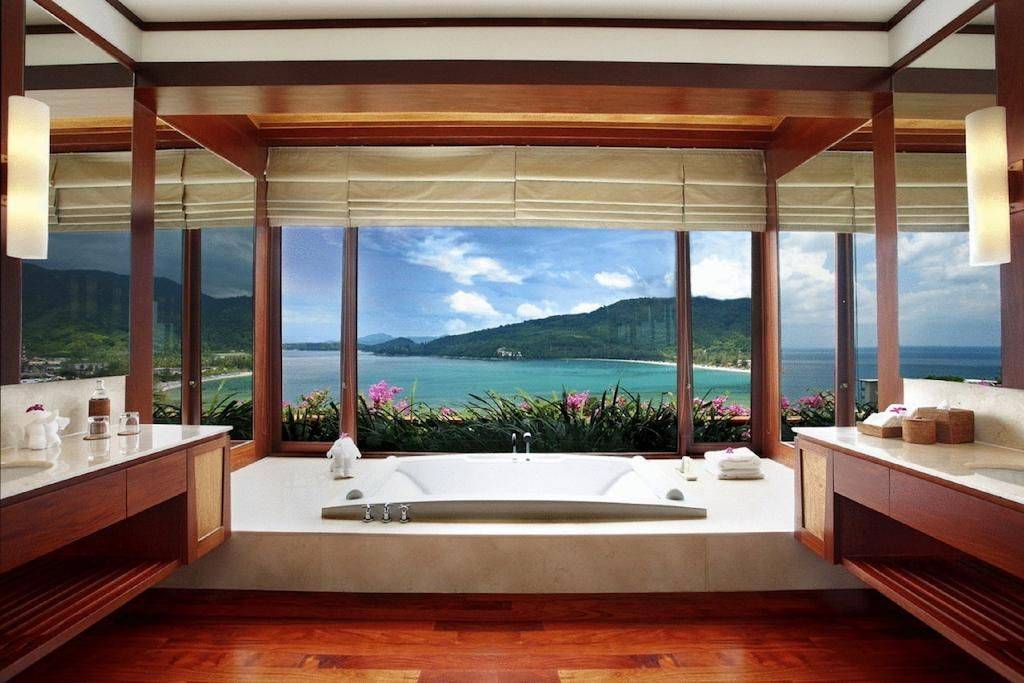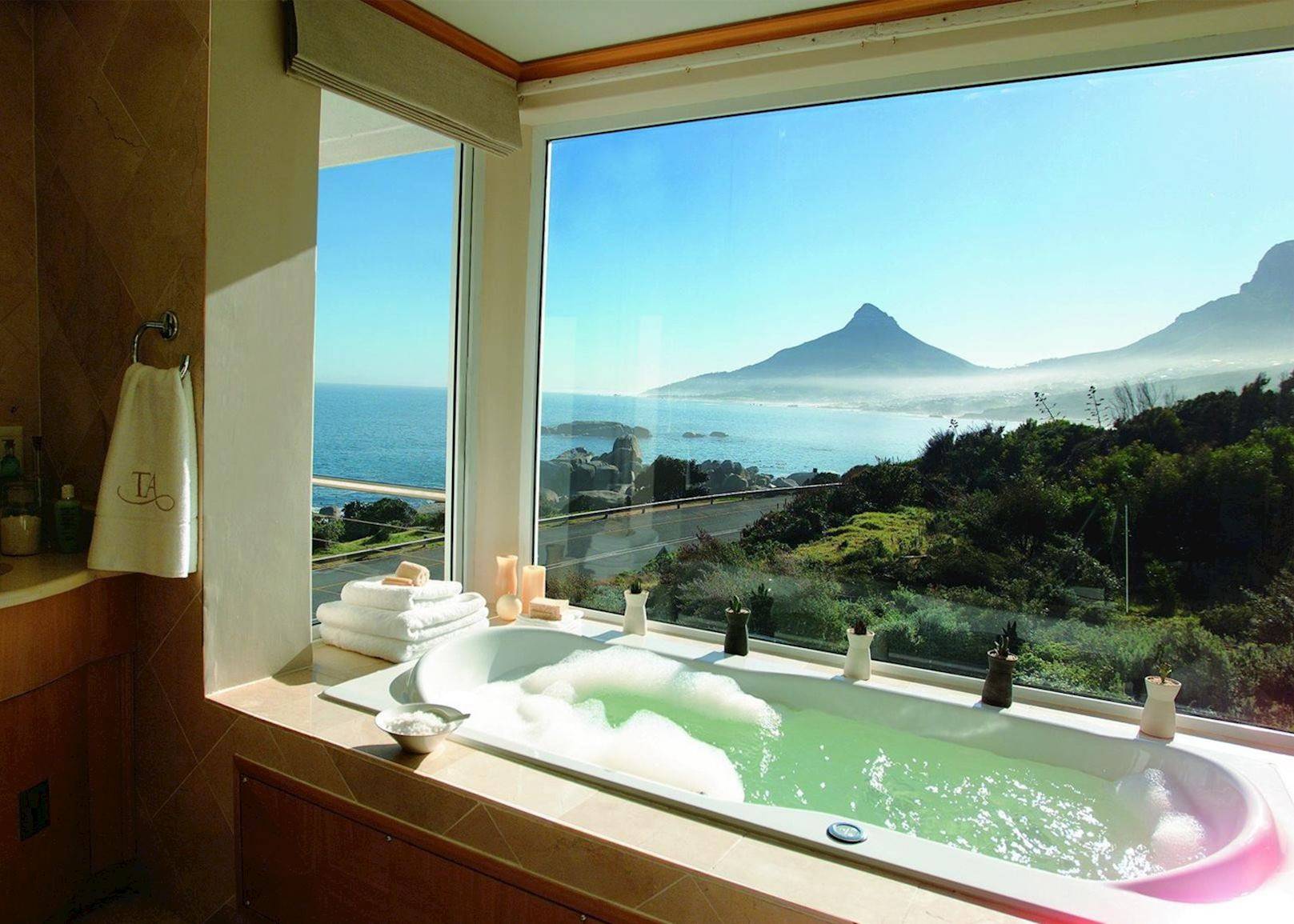 Asymmetrical Sunken Bathtub
Oval-shaped, rectangular, and circular sunken bathtubs are common. These are also the common shapes with freestanding bathtubs. If you're to install a unique and eye-catching design in your home, an asymmetrical bathtub is one way to go. It will function the same way as others only that it will be more inviting.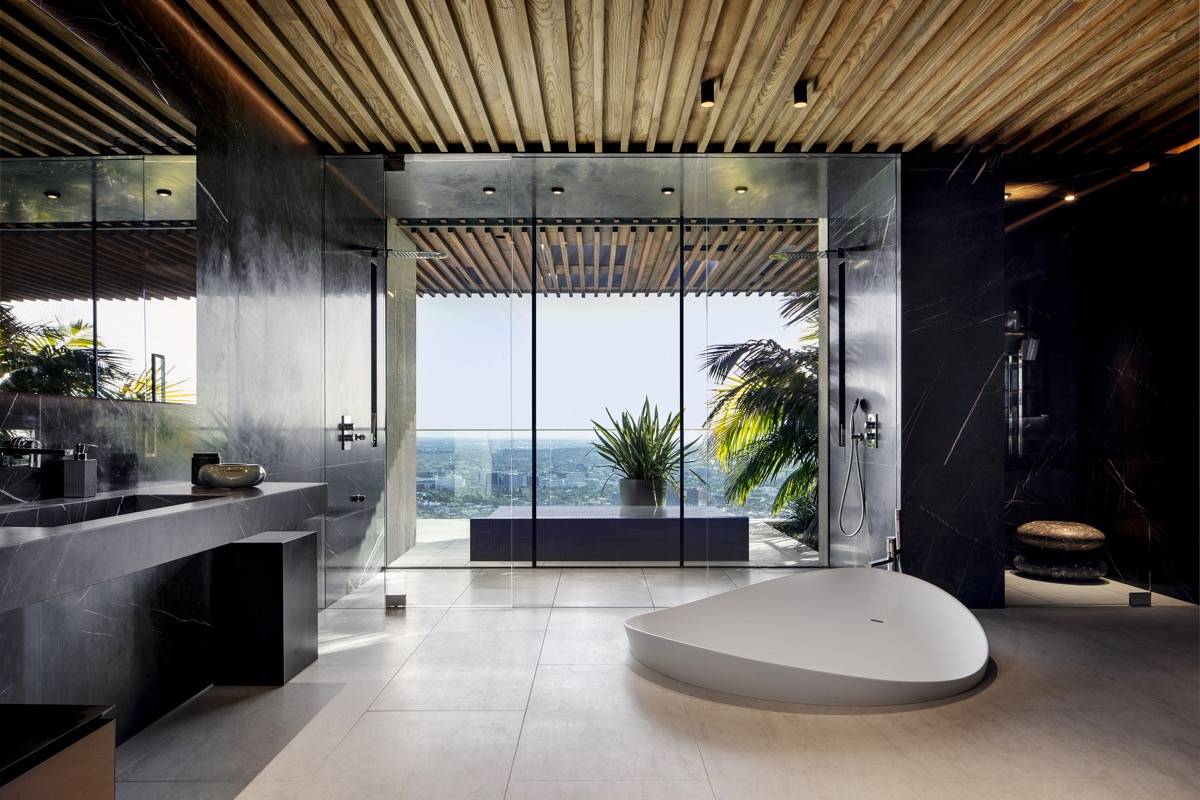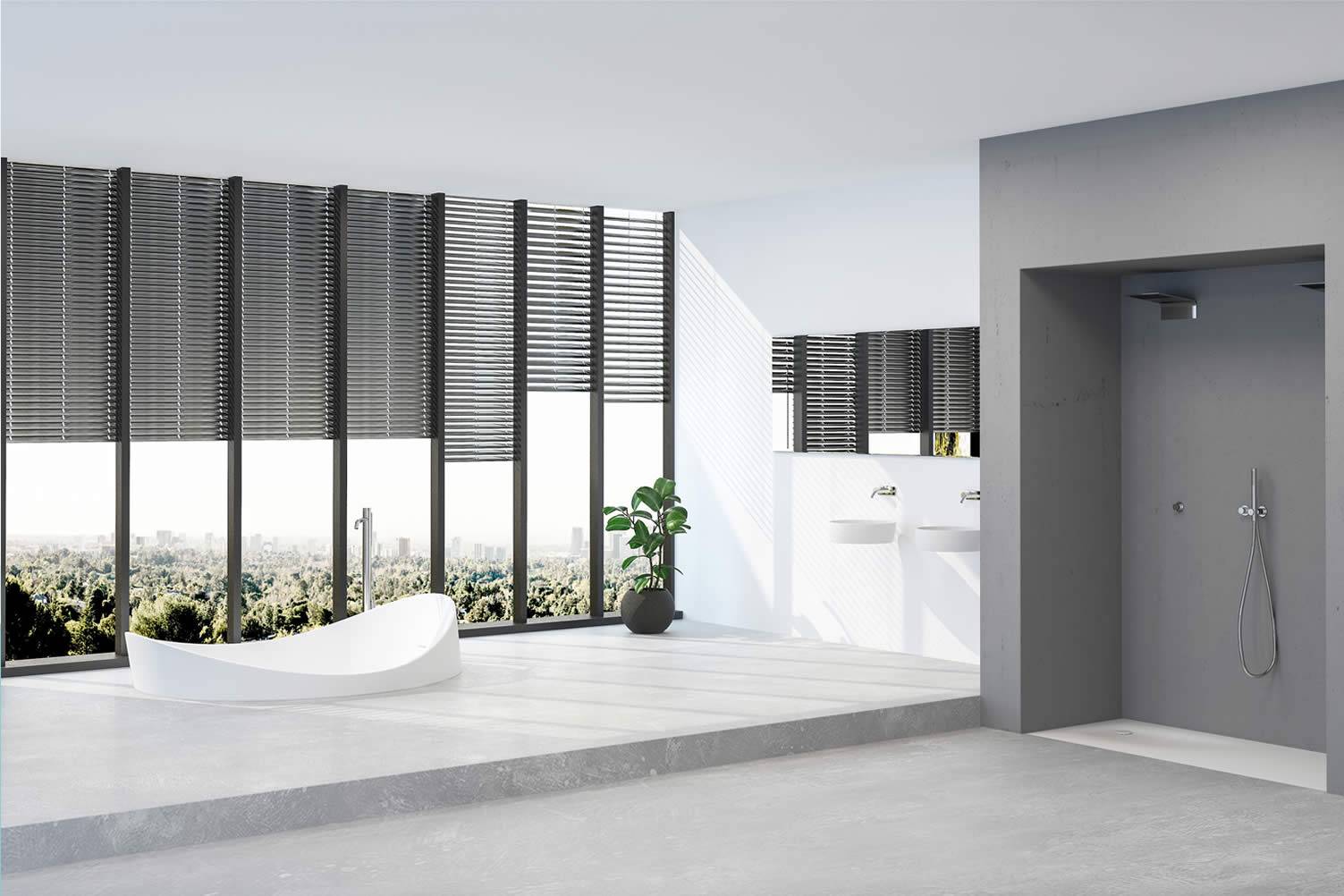 When considering having a sunken bathtub, you get to choose whether you want a functional one or a relaxing one. A functional bathtub is combined with shower space, and so is usually part of the bathroom. A relaxing bathtub on the other hand does not share space with a shower. It can be placed anywhere in the house and the better the view it has, the more relaxing you'll be in it. Whichever you choose, it is sure that a sunken bathtub gives you a more luxurious experience when compared to a freestanding bathtub.