The entryway really sets the tone for a visitor's first impression and what they might expect when they enter a home. Whether your entryway is big or small, it's always worth investing a little time and money into some furniture and accessories that really make it look great. Mirrors are perfect for entryways because they help brighten things up by reflecting light (even when there aren't many windows nearby) and create the illusion that the space is actually bigger than it really is.
The Biggest and Brightest
If you're lucky enough to have some windows that shine a good amount of light into your entryway, there's no better way to take advantage of that than by going big with a floor-length mirror. These mirrors nestled in modern homes designed by McGill Design Group and Chroma Design Collective have great-looking entryway tables placed in front of them.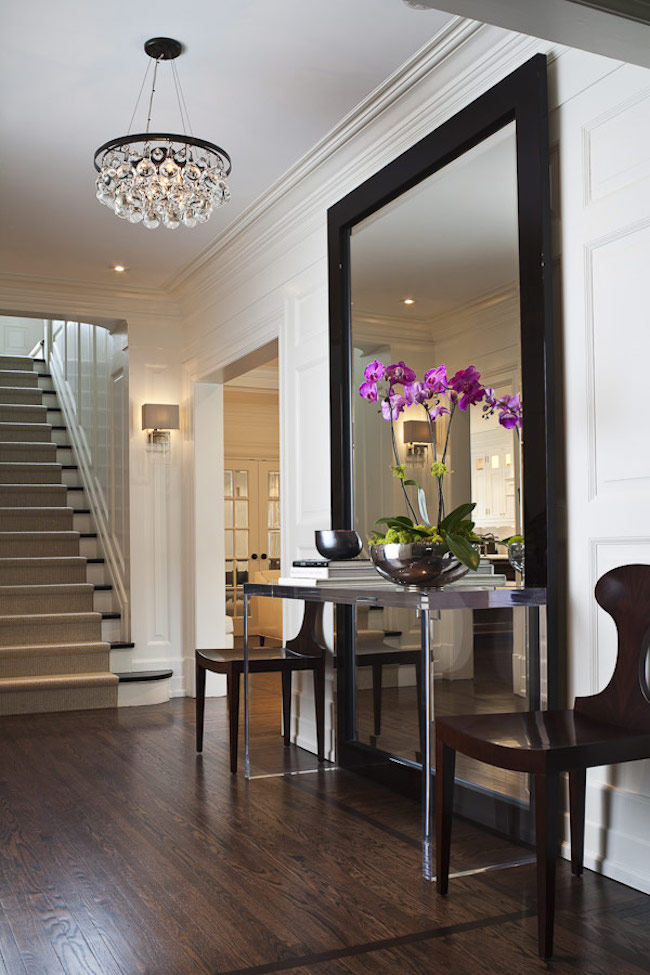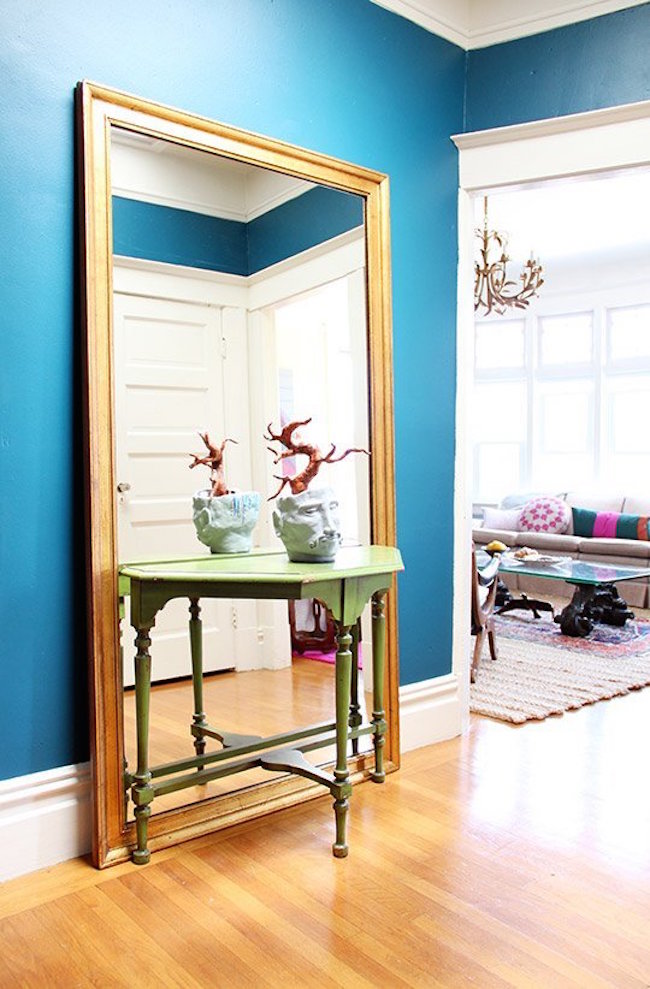 A different example of using a very large mirror is featured in this entryway designed by Su Casa Designs, which uses the entire wall for a rustic-looking mirror and table below it.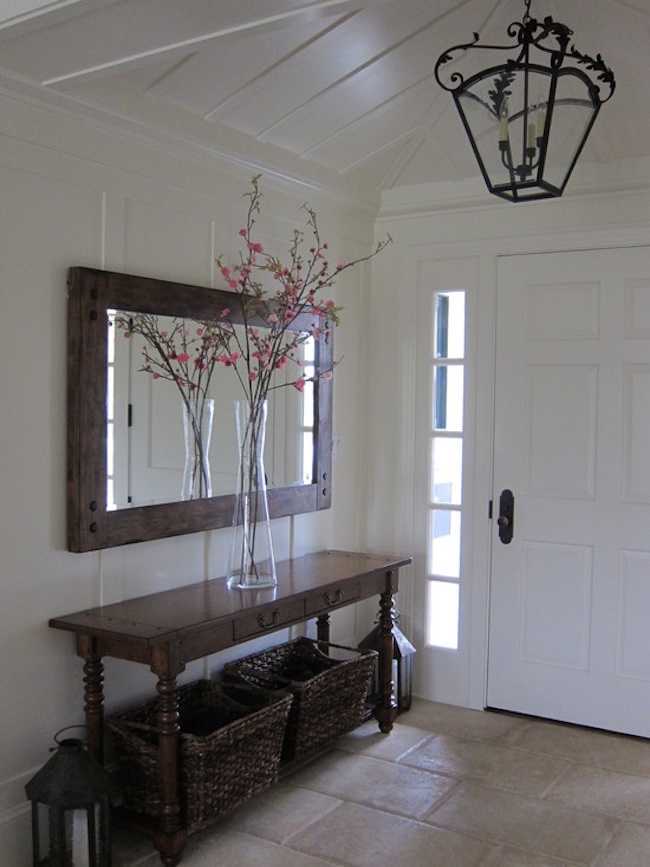 Bench Reflections
Hanging a large mirror on the wall just above a bench is another trend that looks great and is easy to pull off. Here are a couple of examples from Decorating Your Small Space and Instagram user @megtimjakebay.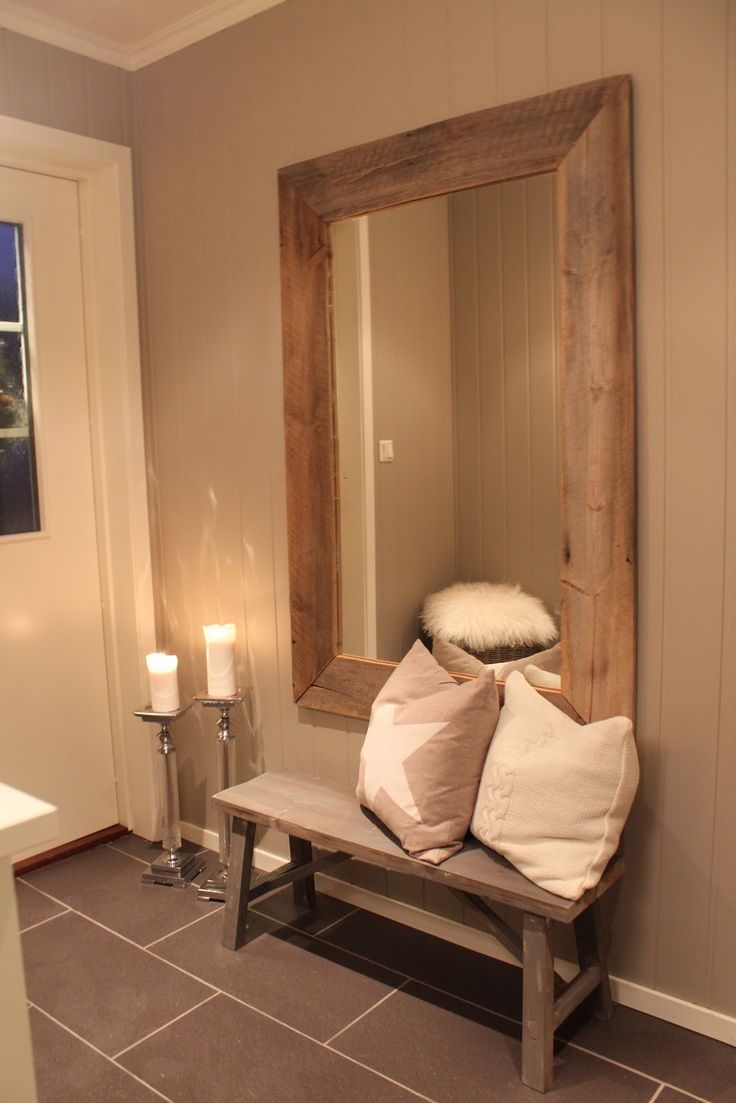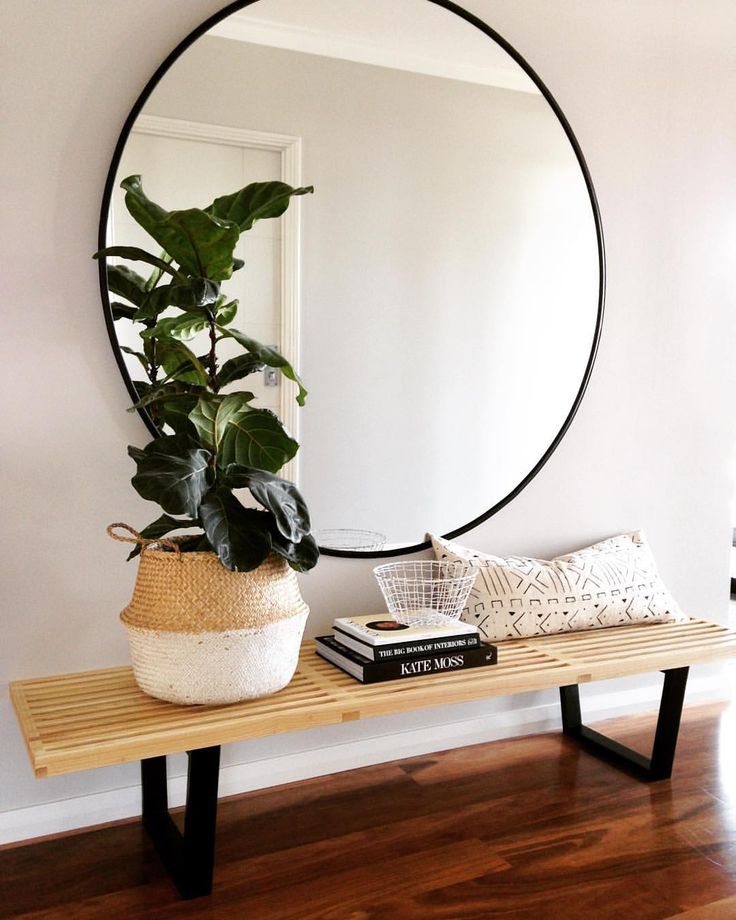 Keep It Light and Minimal
You don't necessarily need much for your entryway to look great, and hanging a mirror as the focal point is an effective way to keep it minimal. Take a look at this great mirror with antlers above it from Design Sponge, plus another animal-inspired decorative piece in the reflection of the second mirror example below from Refinery29.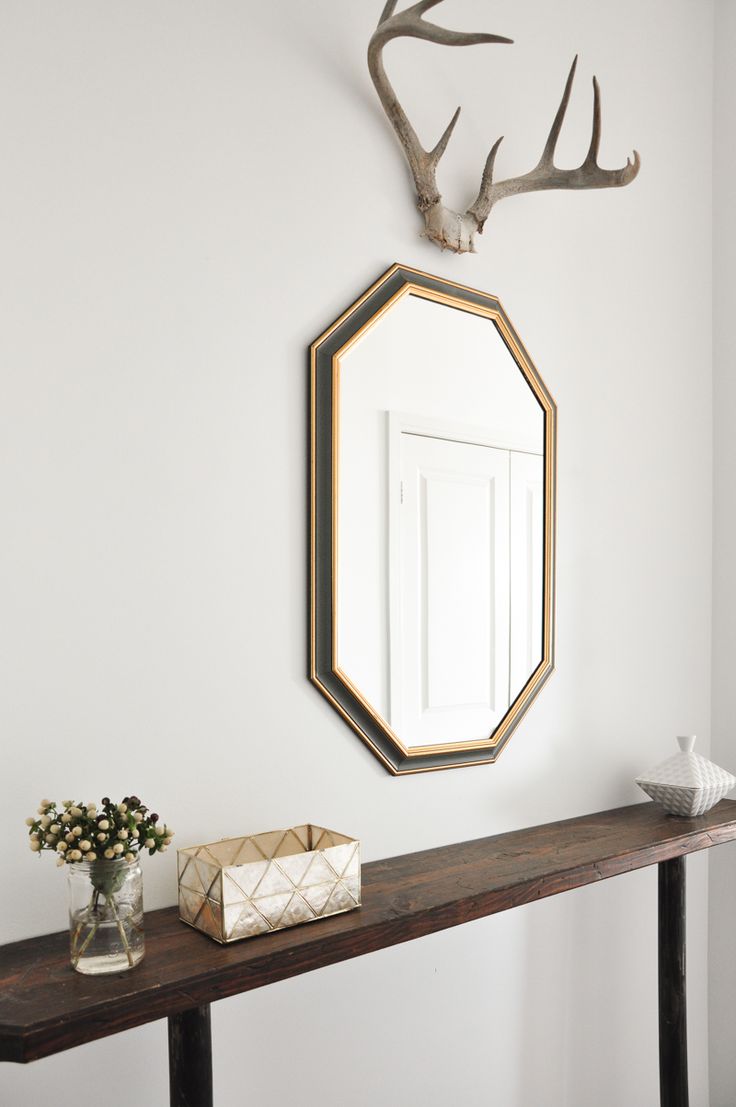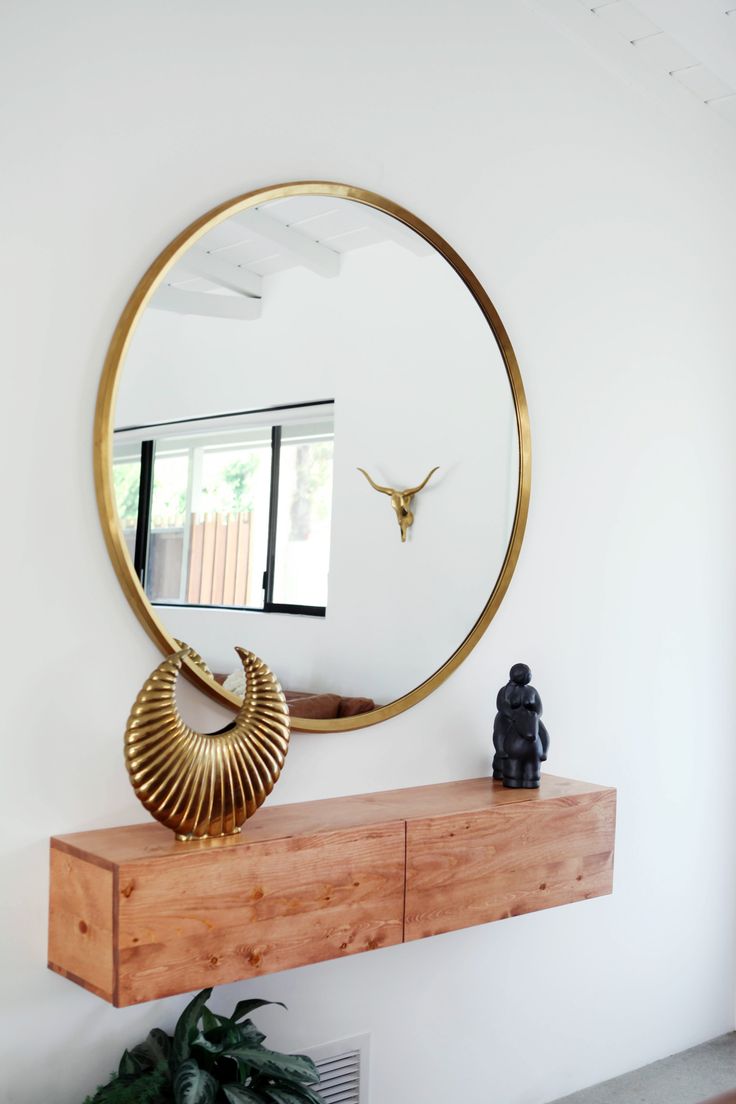 The next three entryways from Notey, Oracle Fox, and My Scandinavian Home certainly all do have that very distinct minimal, clean look that's inspired by Scandinavian design. Each mirror really stands out against the white walls.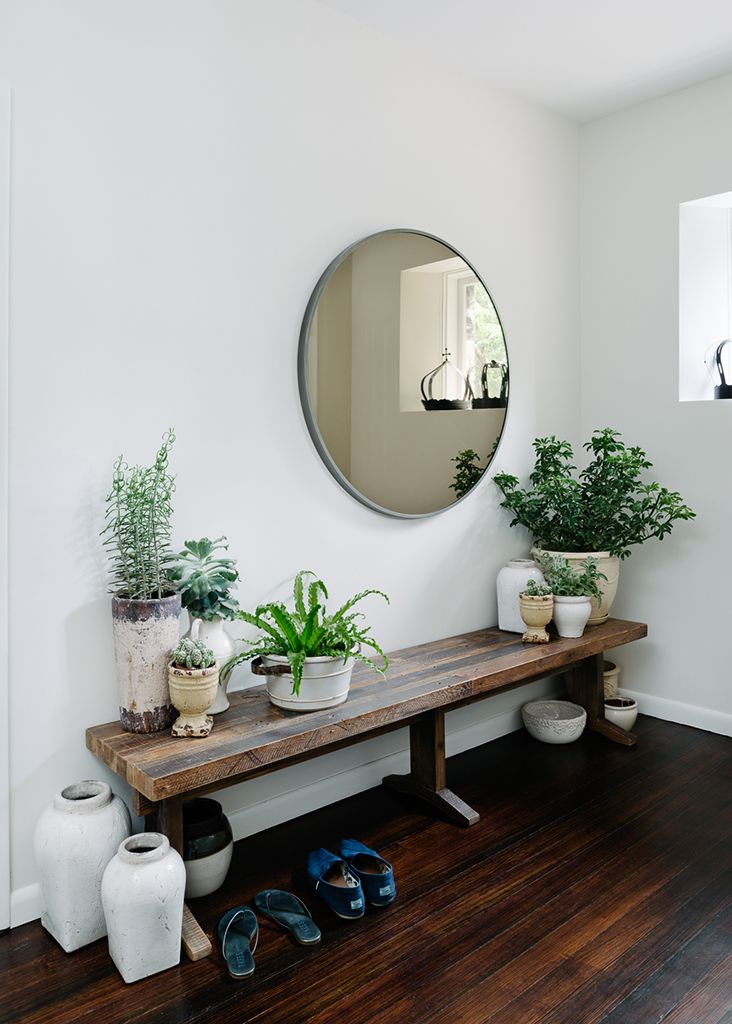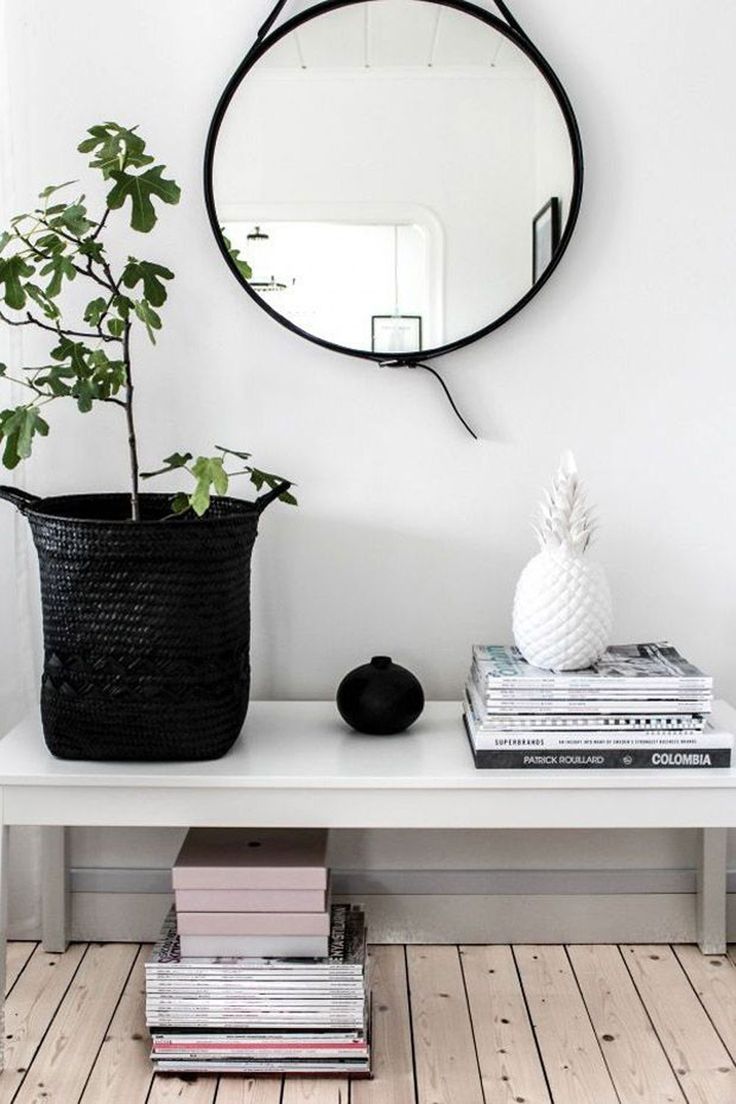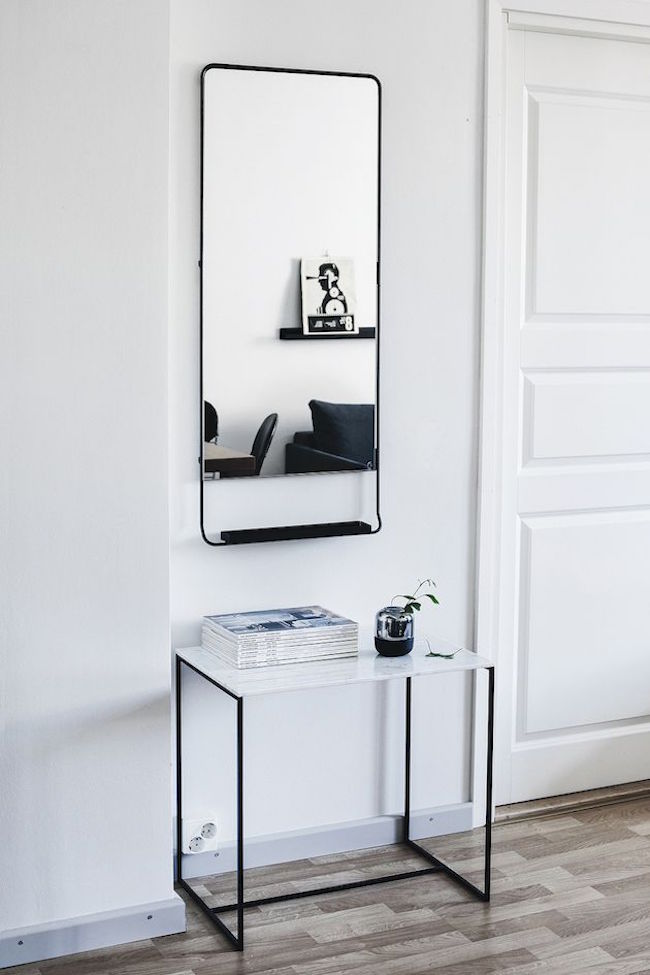 Smaller Entryway Spaces
It's not easy to work with an extremely tiny entryway area, but it's not impossible. Small mirrors may still provide just enough light, even in the smallest spaces. These two small entryways from My Love for Words and Little House of Four use the same pretty mirror (in different colored frames) to dress things up a little.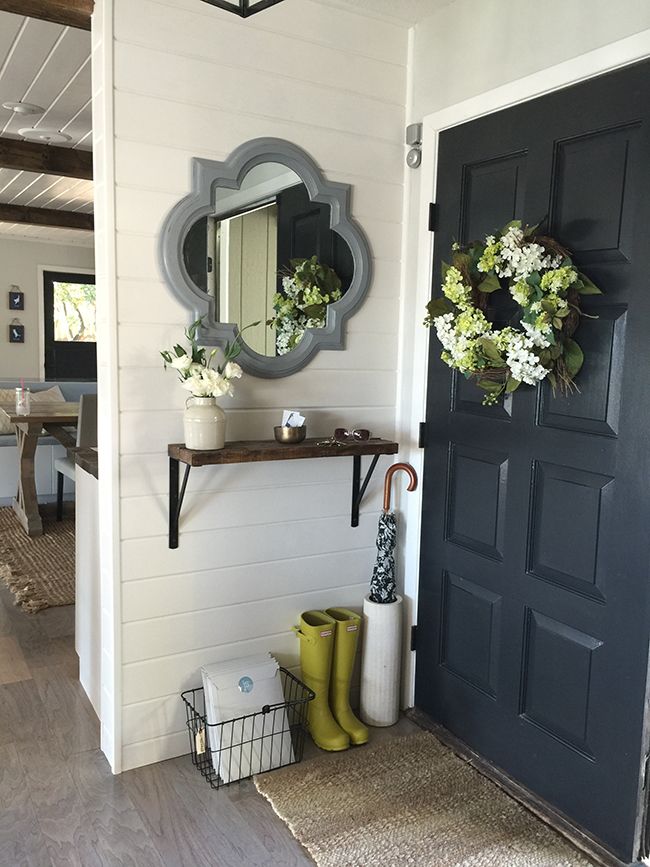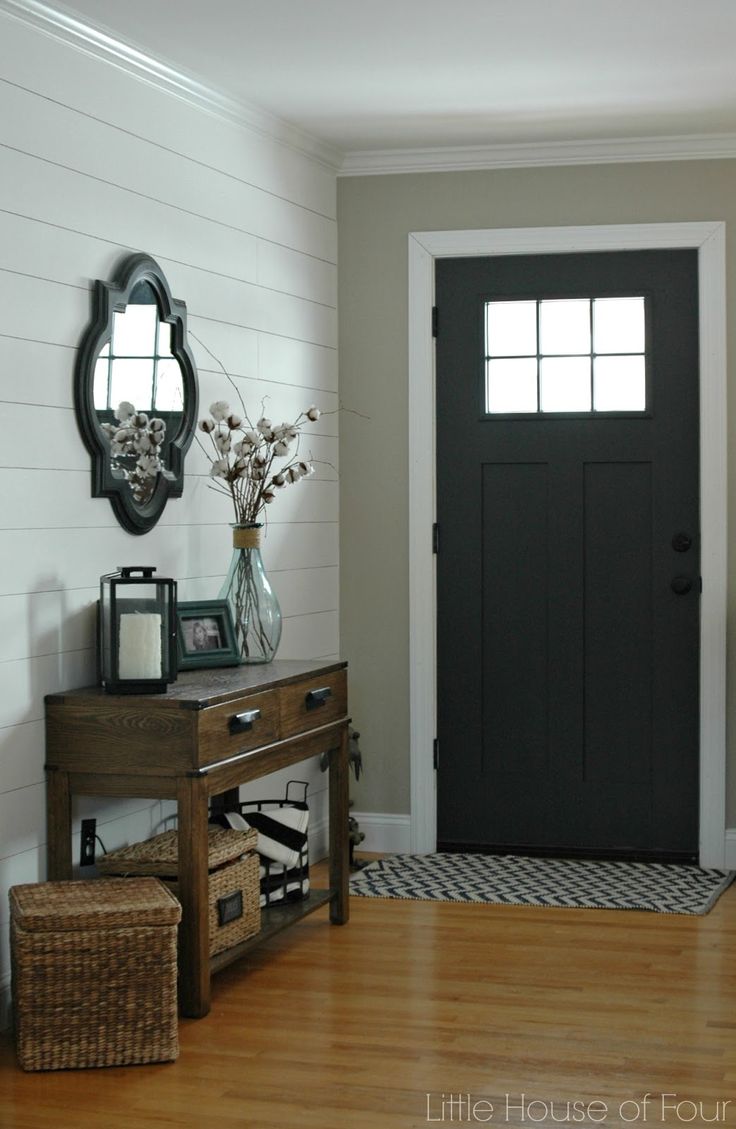 Near the Stairs
For those homes that have the stairway front and center when you first walk in, setting something up in that awkward little space underneath the stairs could make more sense than placing it on one of the walls beside the front door. Here are a couple gorgeous examples from My Domaine and The Yellow Cape Cod.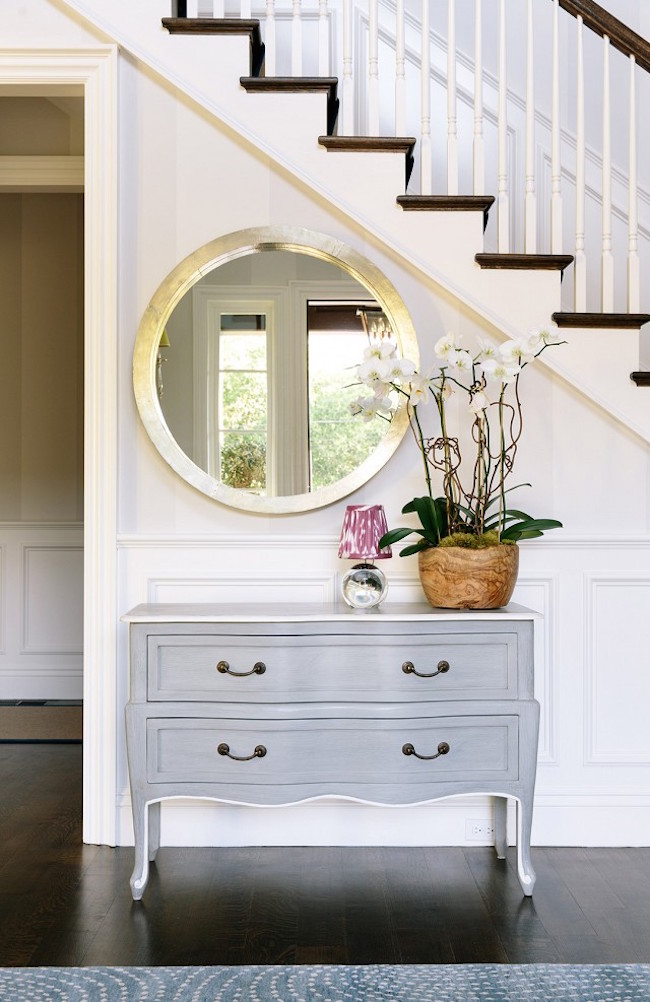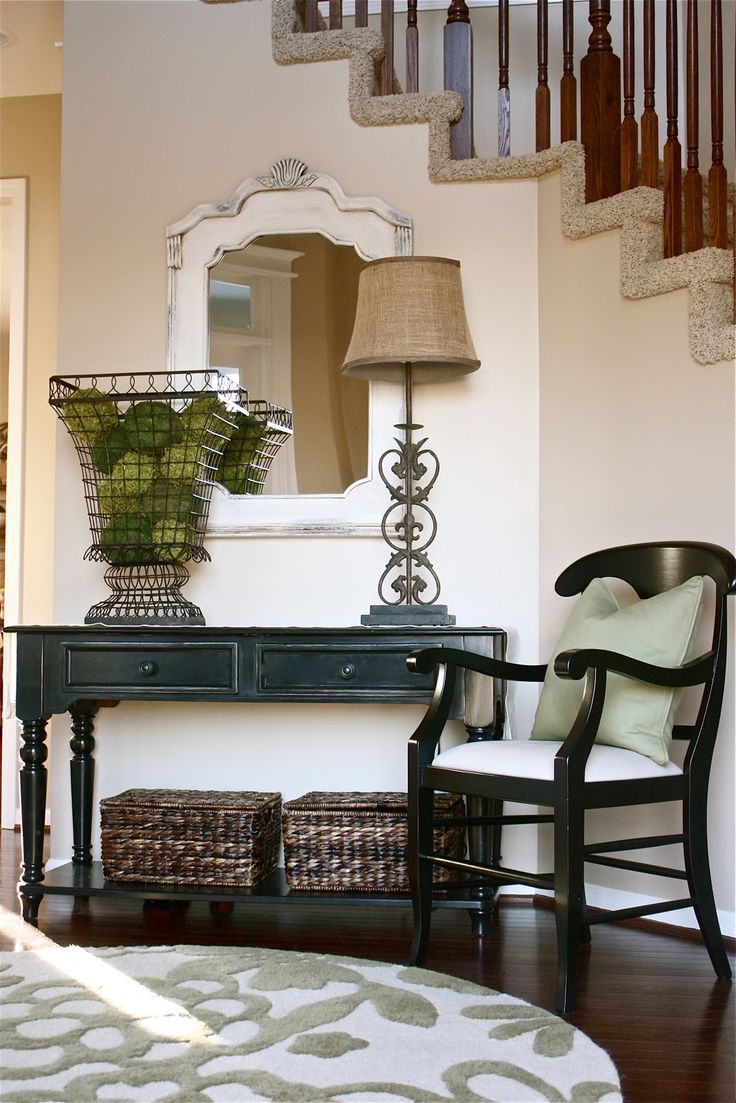 Illusionary Windows
No windows nearby? No problem! Mirrors come in all sorts of great designs that make them actually look like real windows. Check out this set of three mirrors from Flickr user Shizzi to see just how easy it is to mistake them for windows.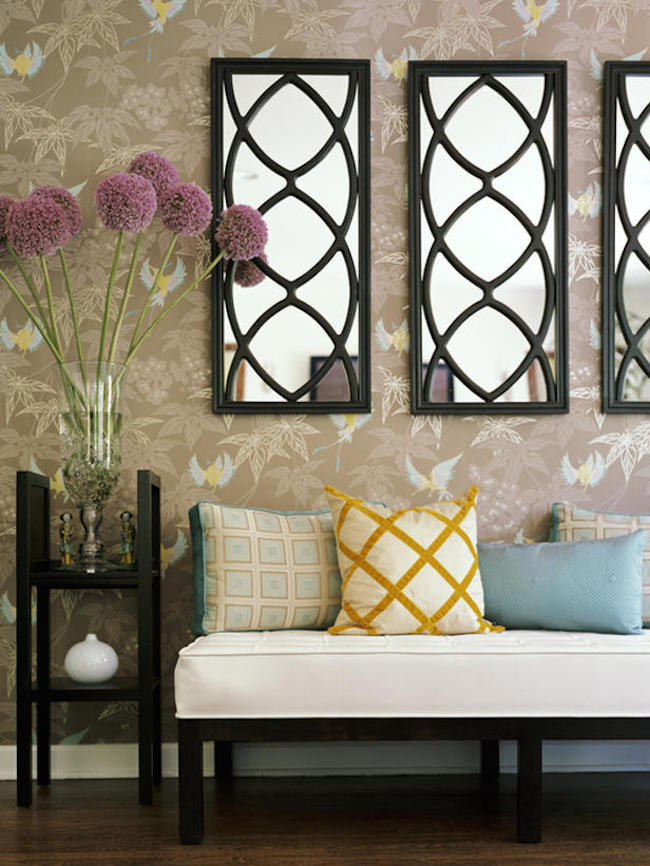 To really step up the elegance of your entryway, try something like this breathtaking Grand Chateau Window Mirror that was featured on How to Decorate. Love those sconces too!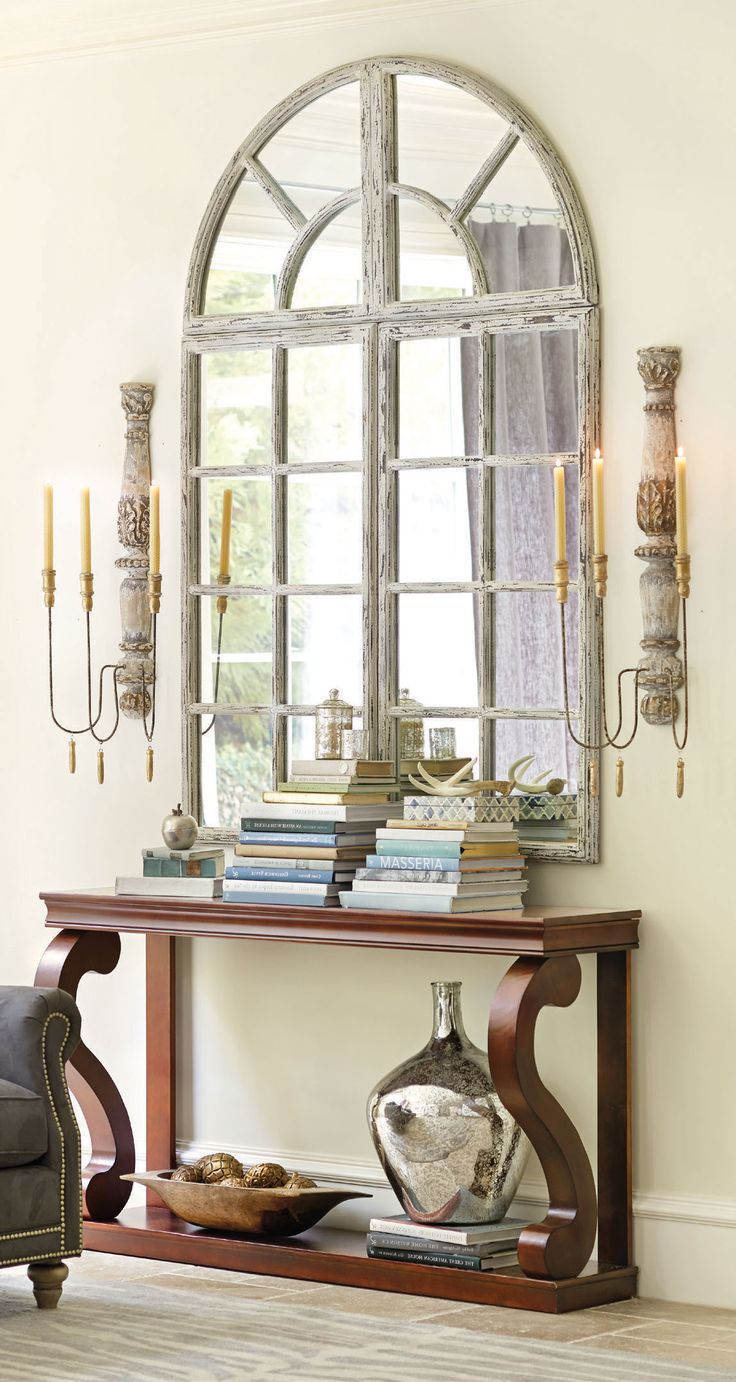 Bold Looks
Whatever your style may be, there's definitely a mirror to fit it. Check out this wild entryway design from 11 Magnolia Lane that pairs black and gold together, or this other chic design from Tidbits and Twine, all in black and white.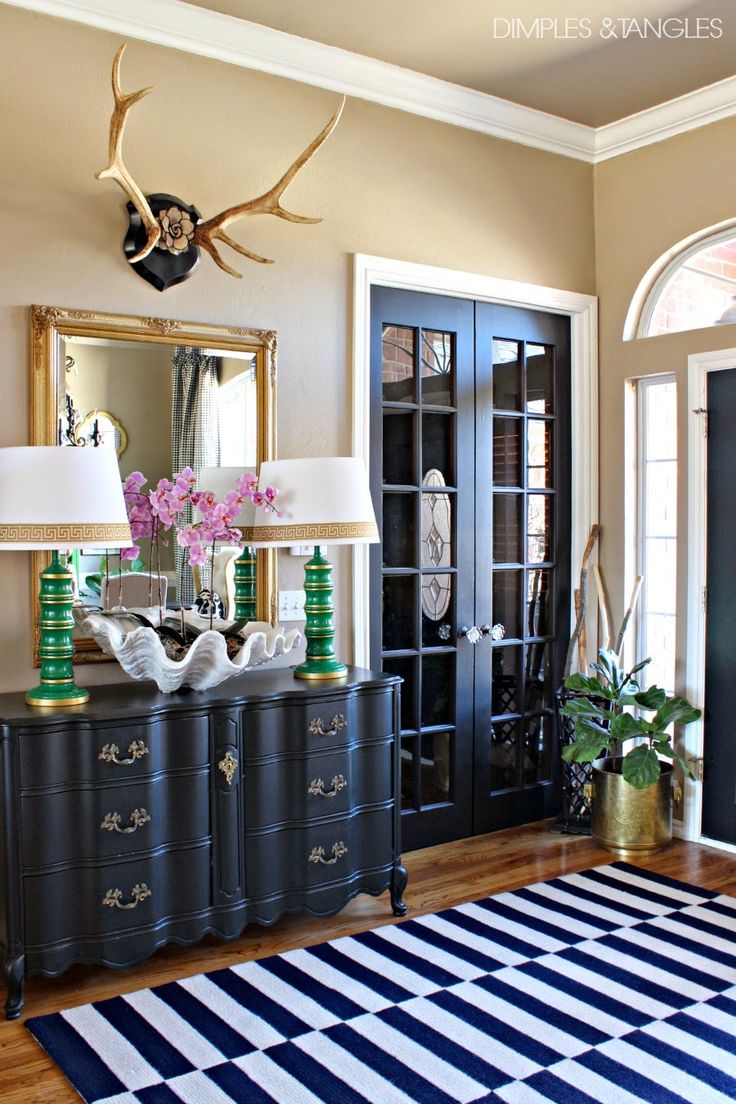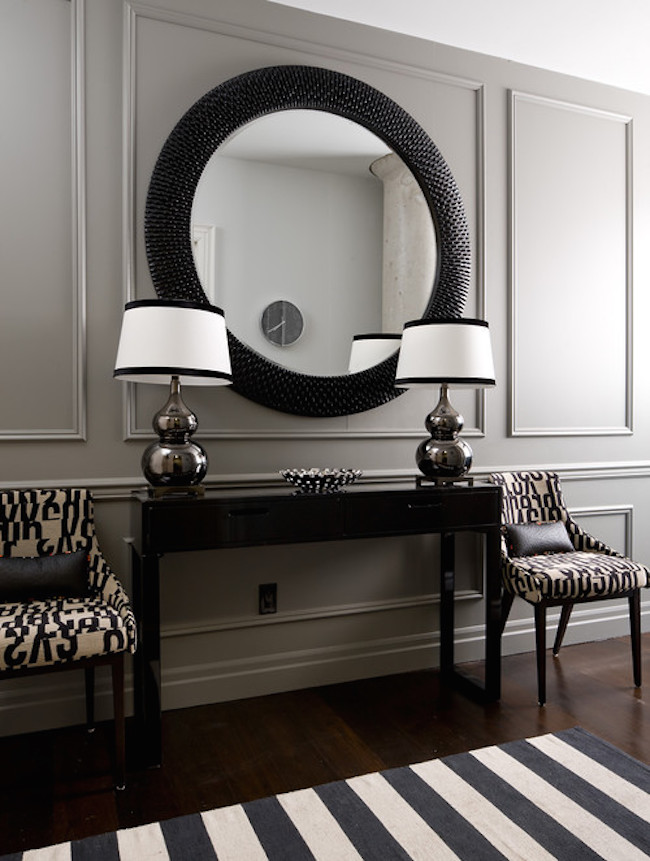 Mirrors in the entryway? Always a winner! With so many different shapes, sizes, and frames to choose from, you can really transform and brighten up almost any entryway by adding the right mirror to it.