Whether it is in your personal life or home decorating sphere, first impressions make a big difference indeed! The entryway is the room that not only greets your friends and guests, but also provides a small glimpse into your design philosophy, personal style and how organized you are as an individual. Messy and unclean entryways instantly give those entering a bad impression, and organizing this space can definitely give your living room a quick makeover as well. Having said this, the one complaint we often hear is that the entryway is just too small to craft something substantial that leaves a big visual impact. Well, what if we asked you to focus on the walls instead?!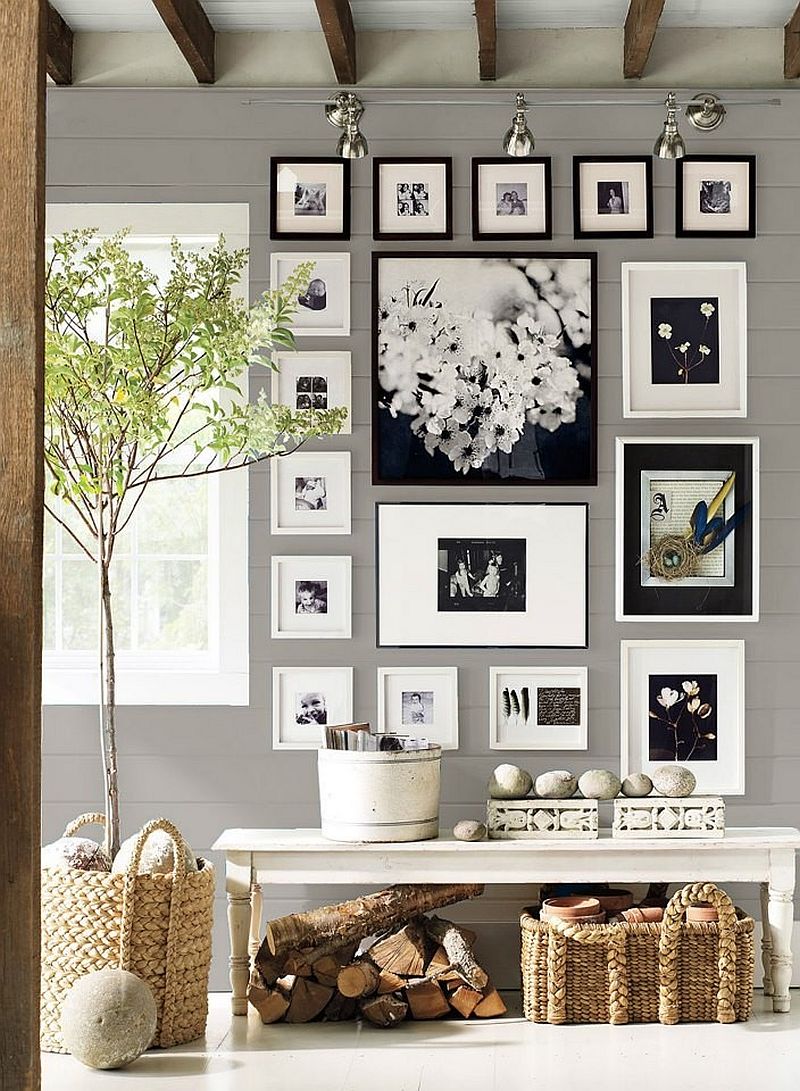 A Gallery wall for the entryway might not be a revolutionary new concept by any stretch of the imagination. But it brings with it plenty of benefits that range from smart utilization of limited space to setting a style and theme that the rest of your house can emulate. Today we delve into this fascinating and inviting world where it is the gallery wall that becomes the undoubted protagonist of the decorating sphere.
An Eclectic Collection of Prints
You would think an already small entryway would look far less organized with an eclectic blend of photographs, prints and artwork used to craft an inimitable gallery wall. But that is far from the truth, and a diversely delightful collection like this is perfect when you want to tell a story using the entryway as your small stage! Maybe you can put together prints from all your holiday destinations to craft this awesome entryway gallery wall, or it could be a collection of photographs, memorabilia and personal belongings of your little one that you hold dear. Despite the eclectic style, pick an theme and stick to it.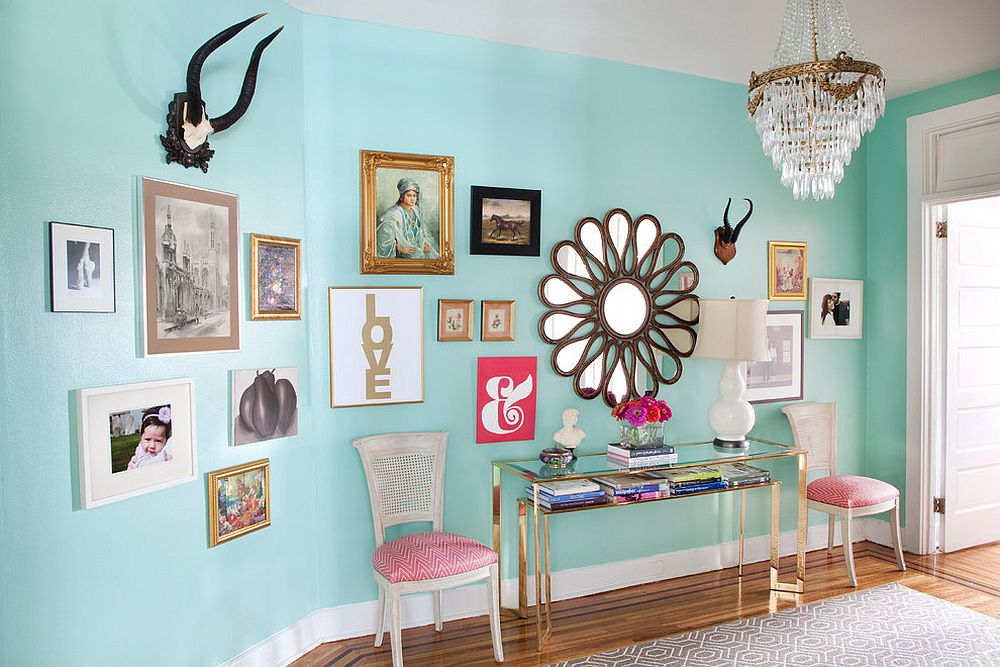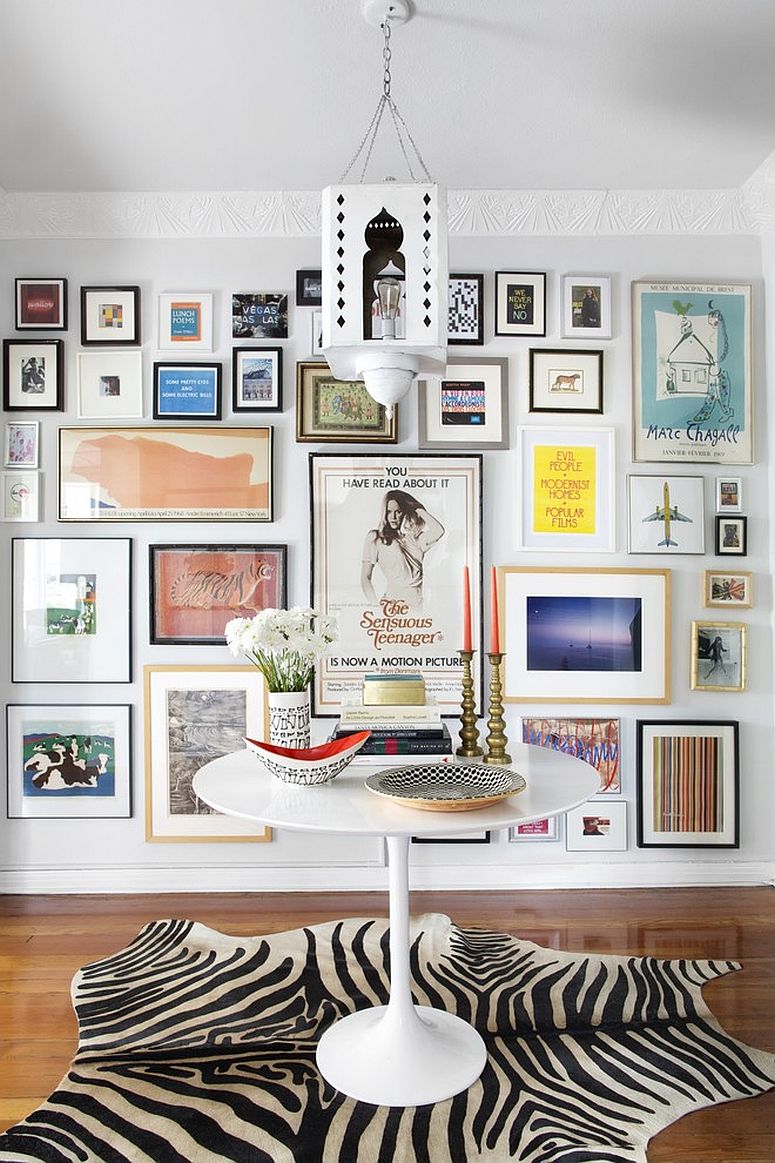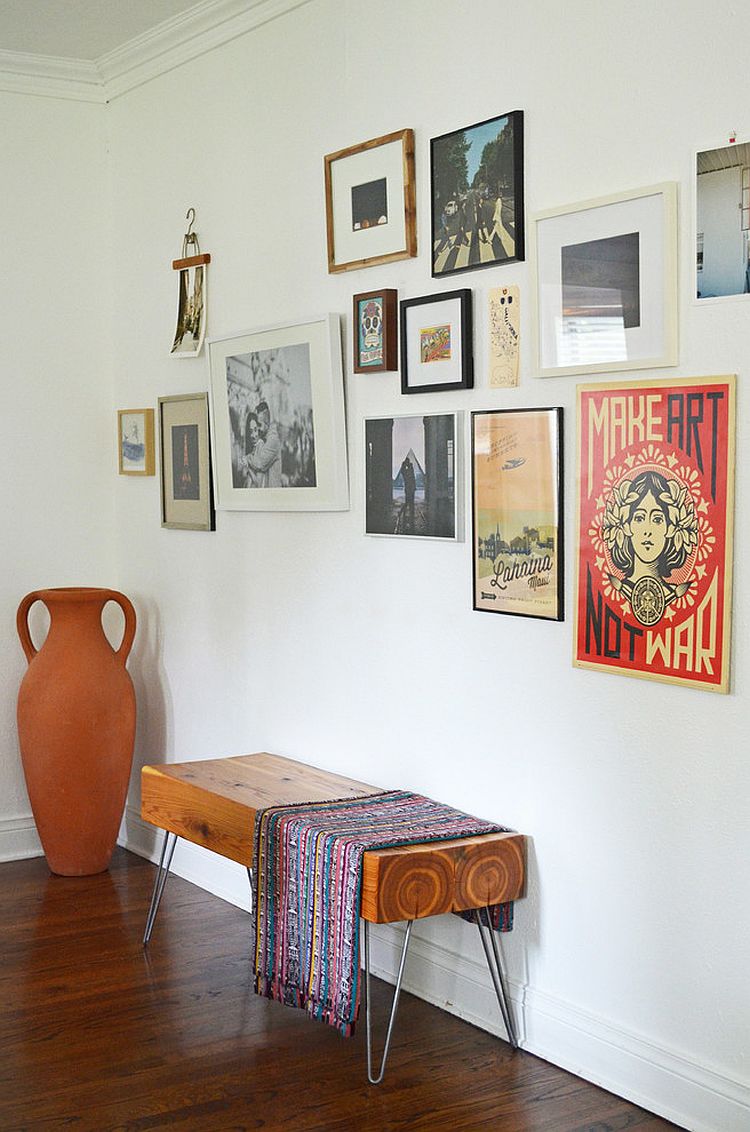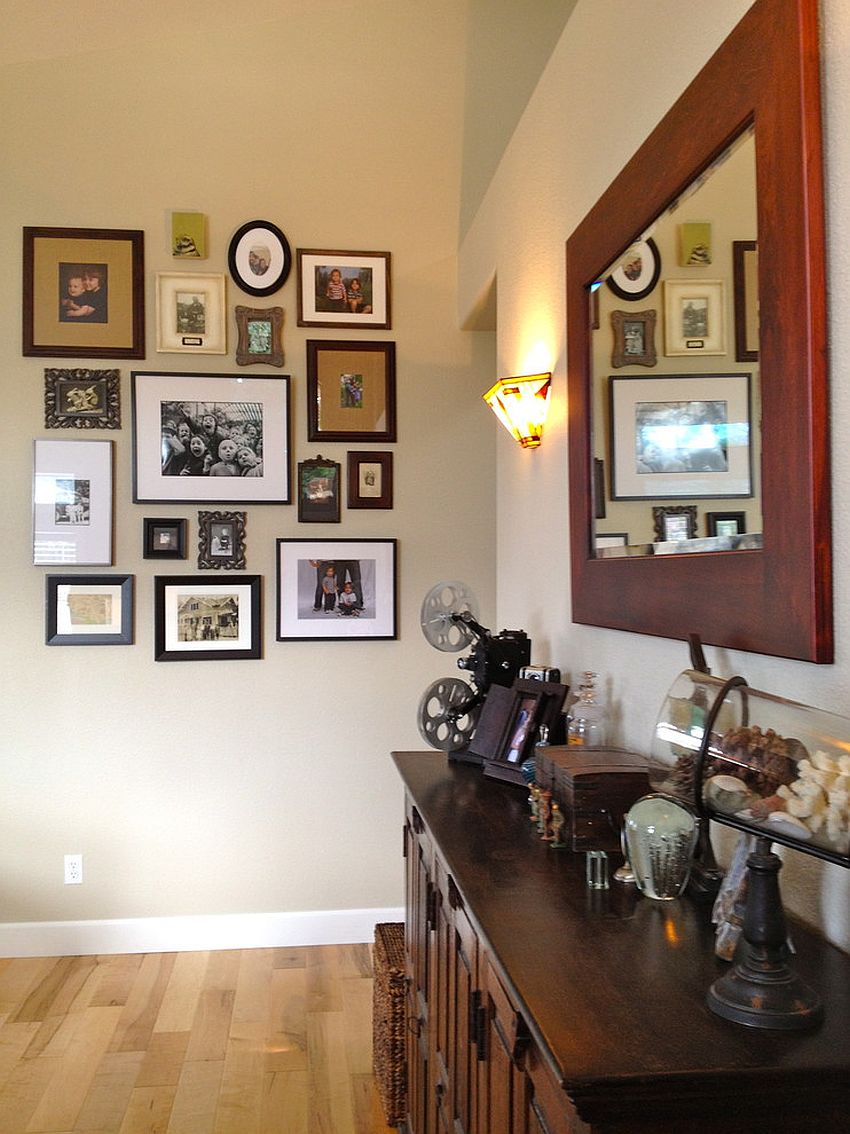 Love for Nature
Framed botanical prints are a popular choice these days with those seeking to create a refined, smart and understated gallery wall. They definitely are bound to draw interest from all of your friends who step in and are a great conversation starter. These fab prints look good even in office entryways and fit in with almost any style that you have going. While buying these beautifully framed prints is easy, you might want to spend some time over several weekends collecting, drying and framing a few leaves (or even flowers) yourself to create a more cost-effective and personal gallery wall.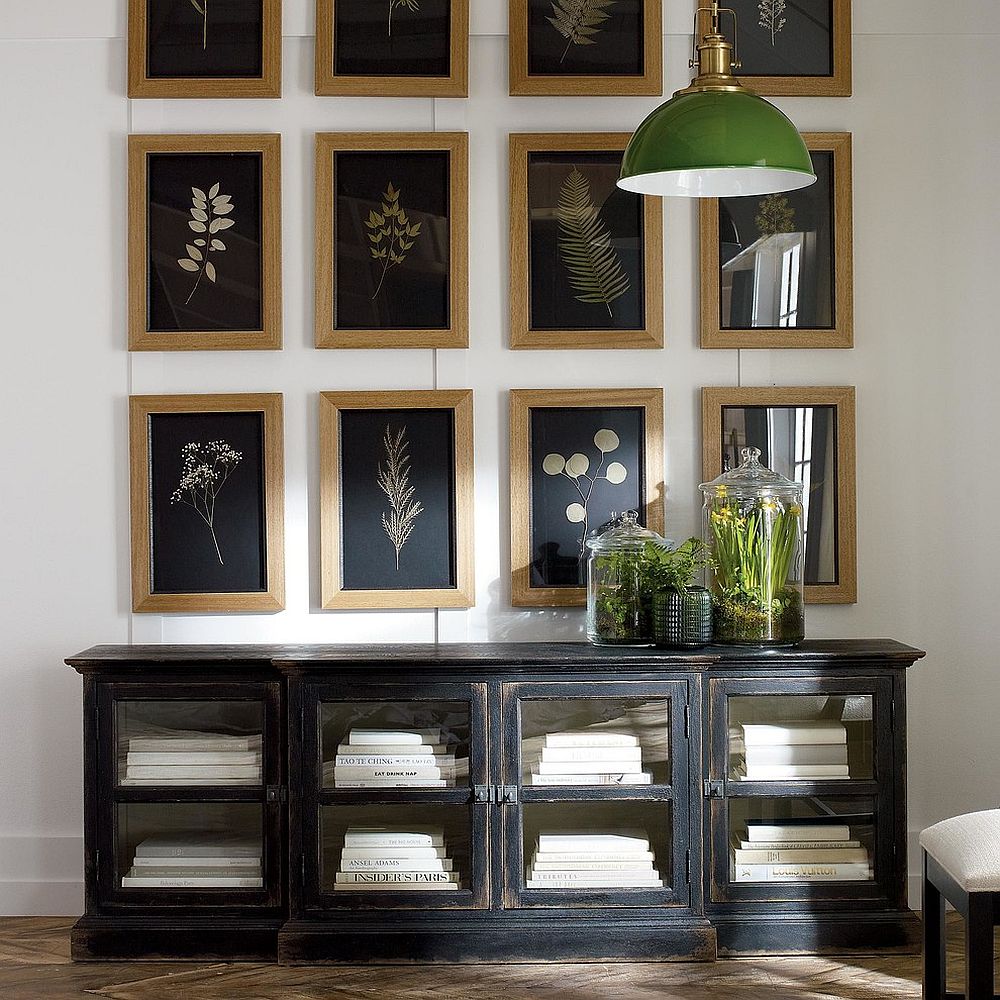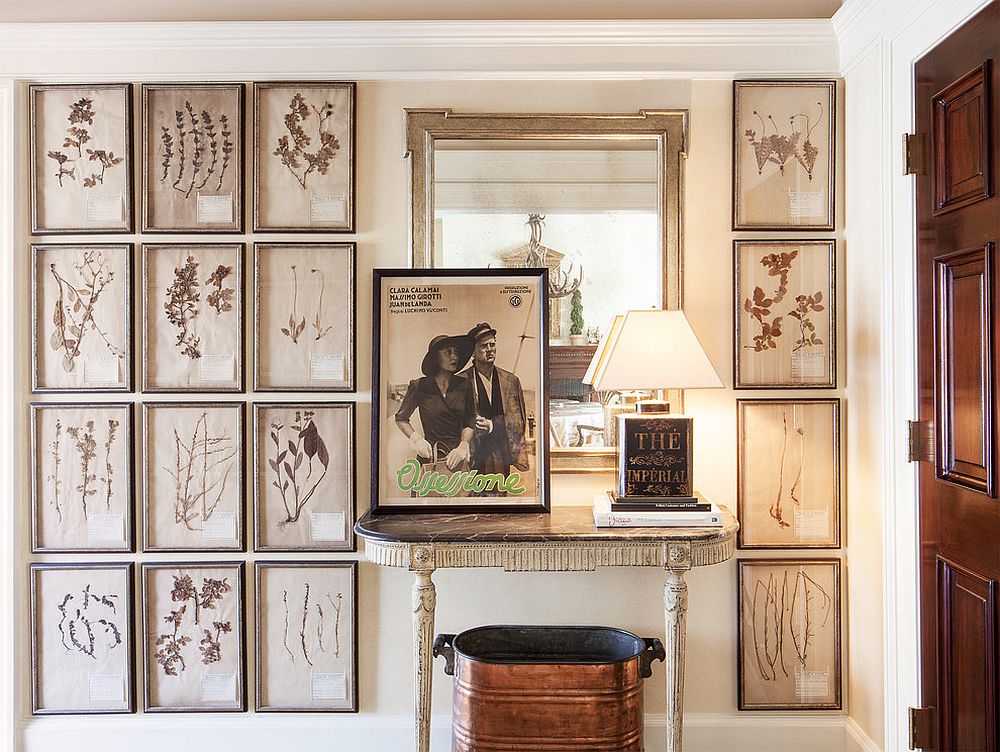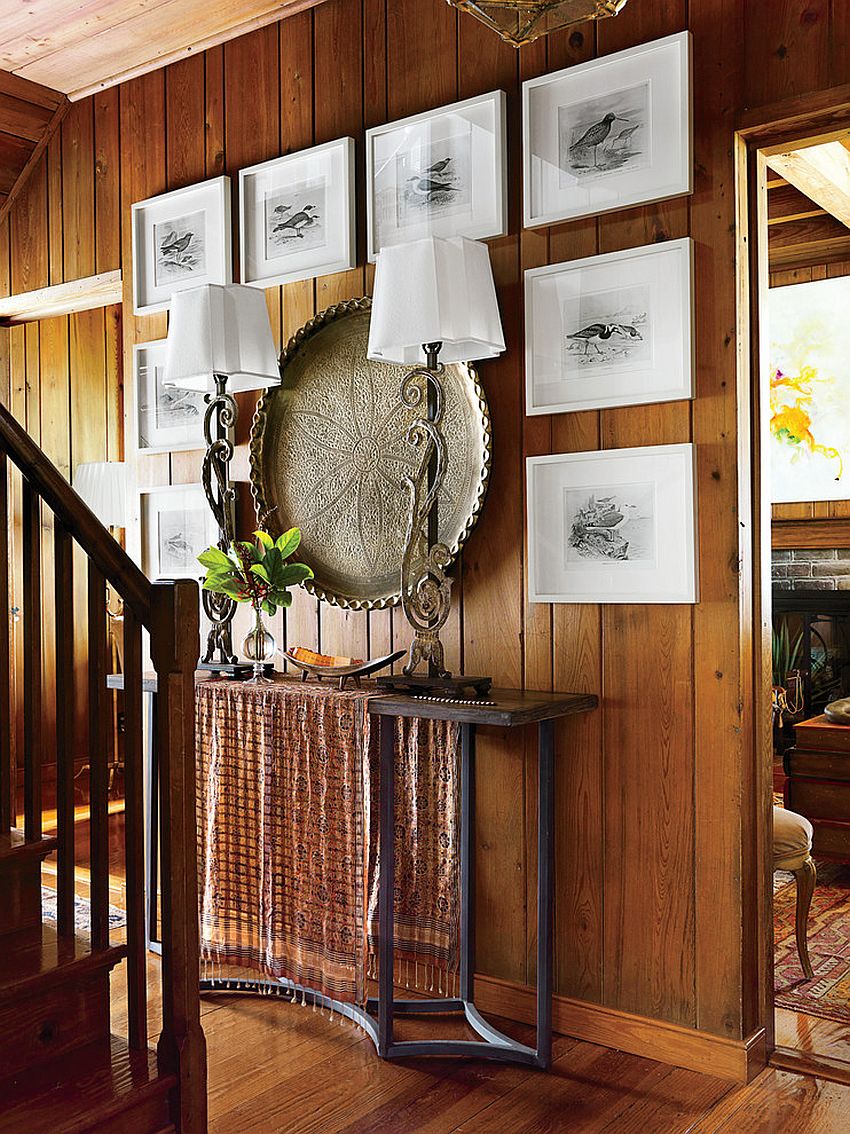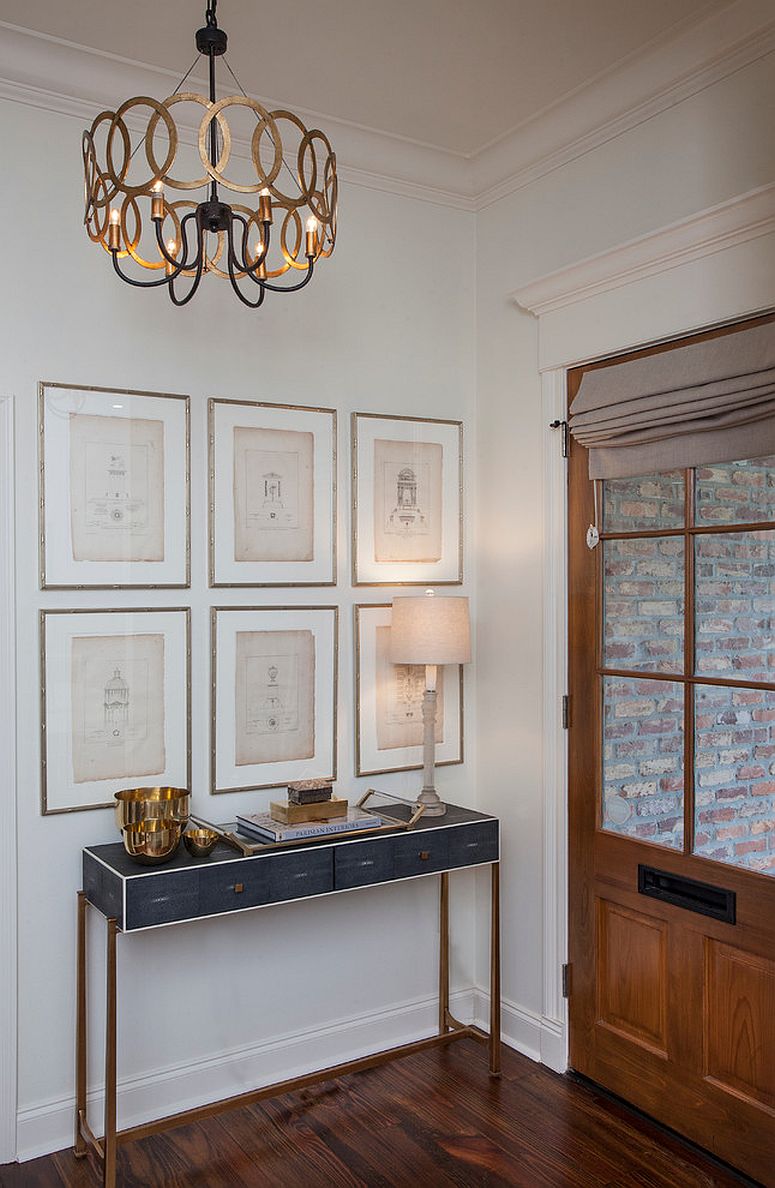 A Small Photo Wall
We once again move back to the issue of space in the entryway, and while the square footage of this area might be incredibly limited, there is generally no lack of wall space. But if your entry has limited capacity even in this sense, then it is time to consider a smaller gallery wall that is filled with just a few framed pictures or artwork. A curated collage of 6 or 7 framed pieces is generally enough to create a smart picture wall, and you can add a monogram letter or a sculptural piece at its heart to give the gallery a fun twist. Just place this gallery wall feature above the slim console table, and you have an elegant and inimitable entry waiting to welcome guests gleefully!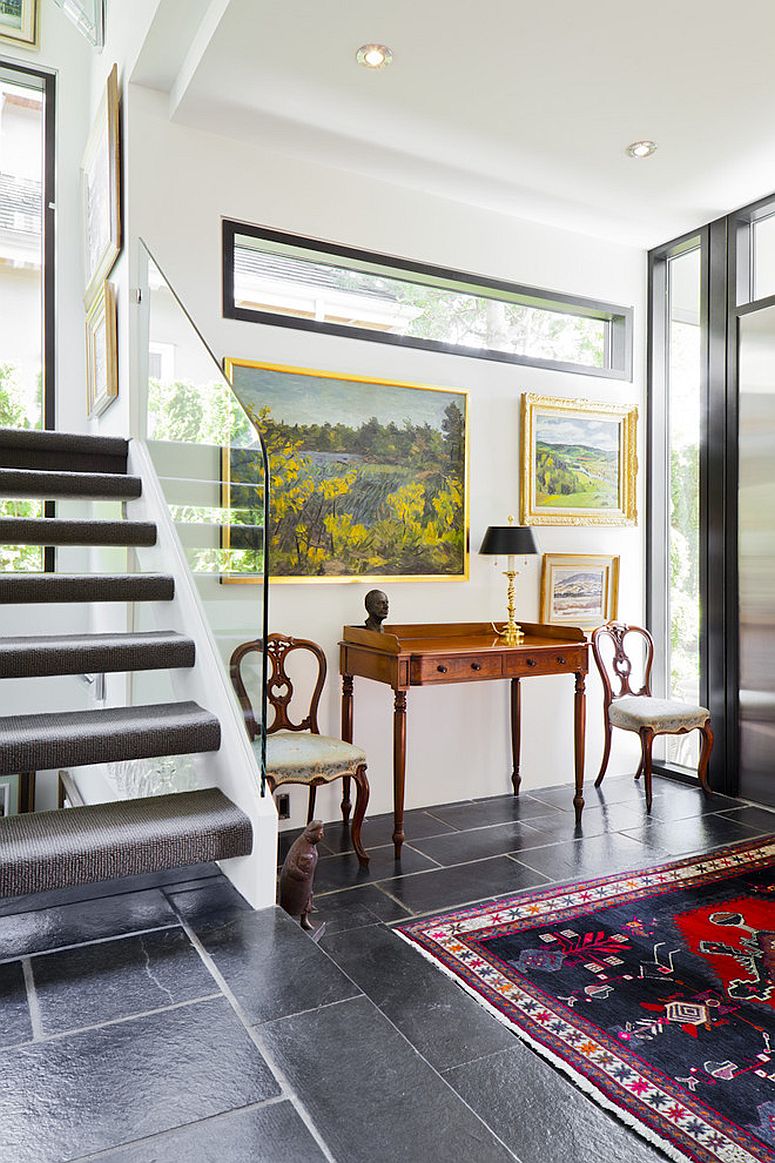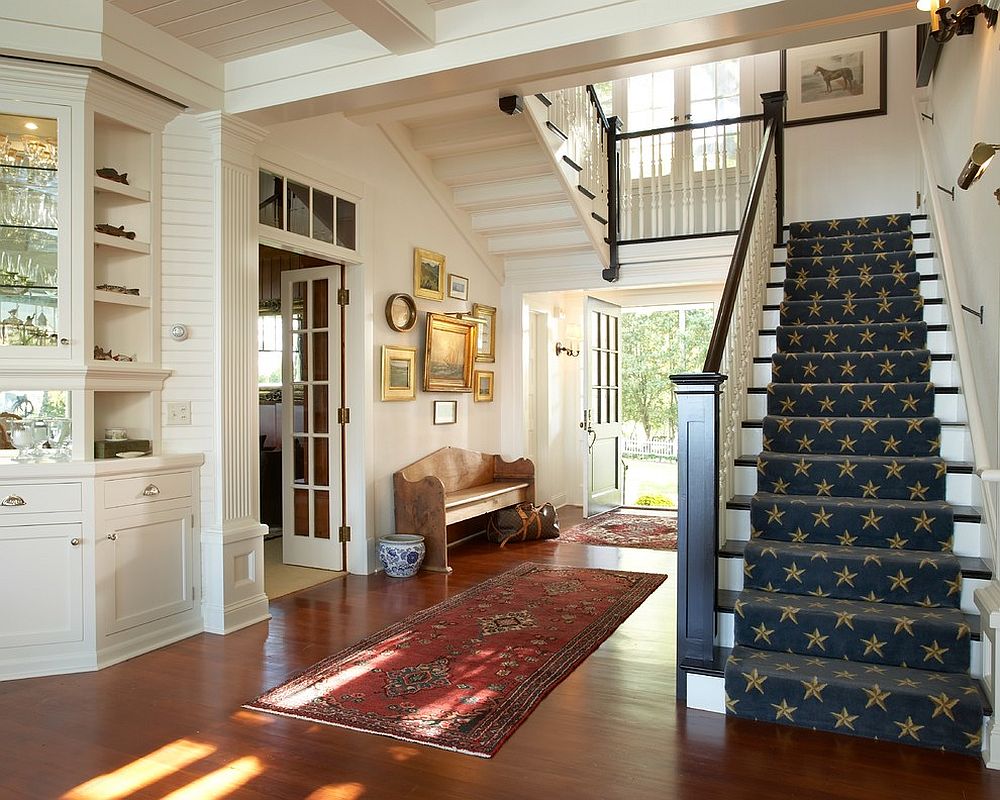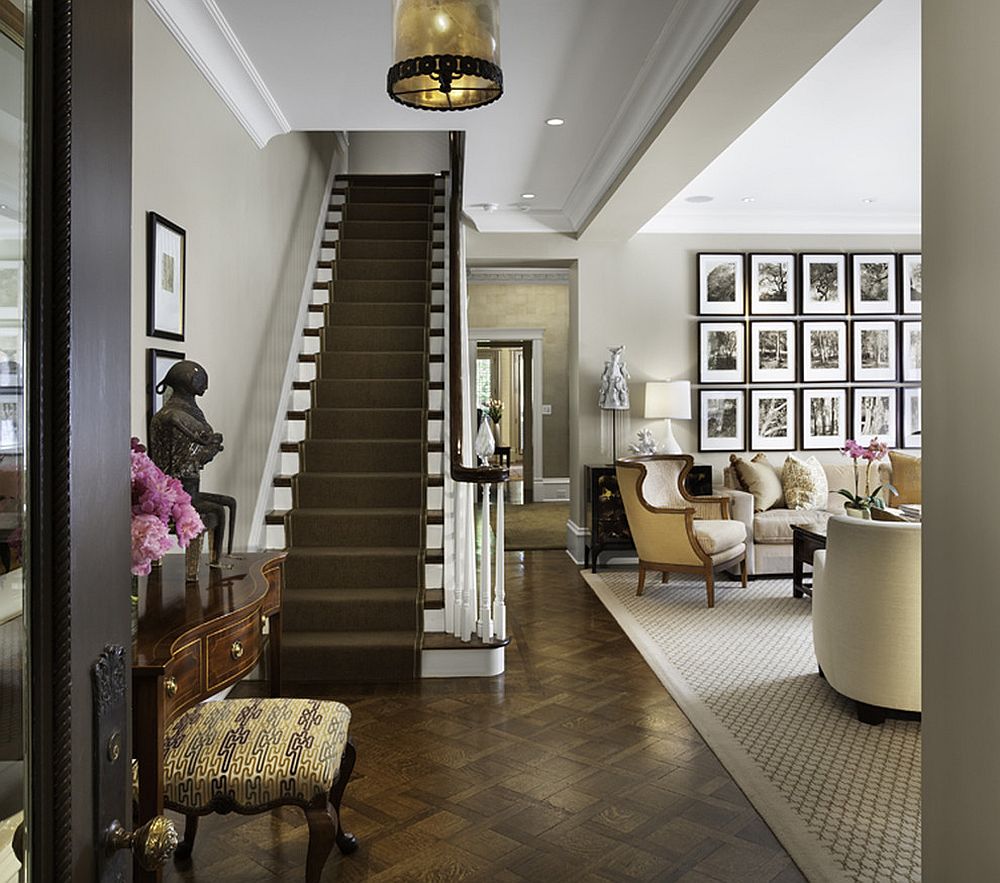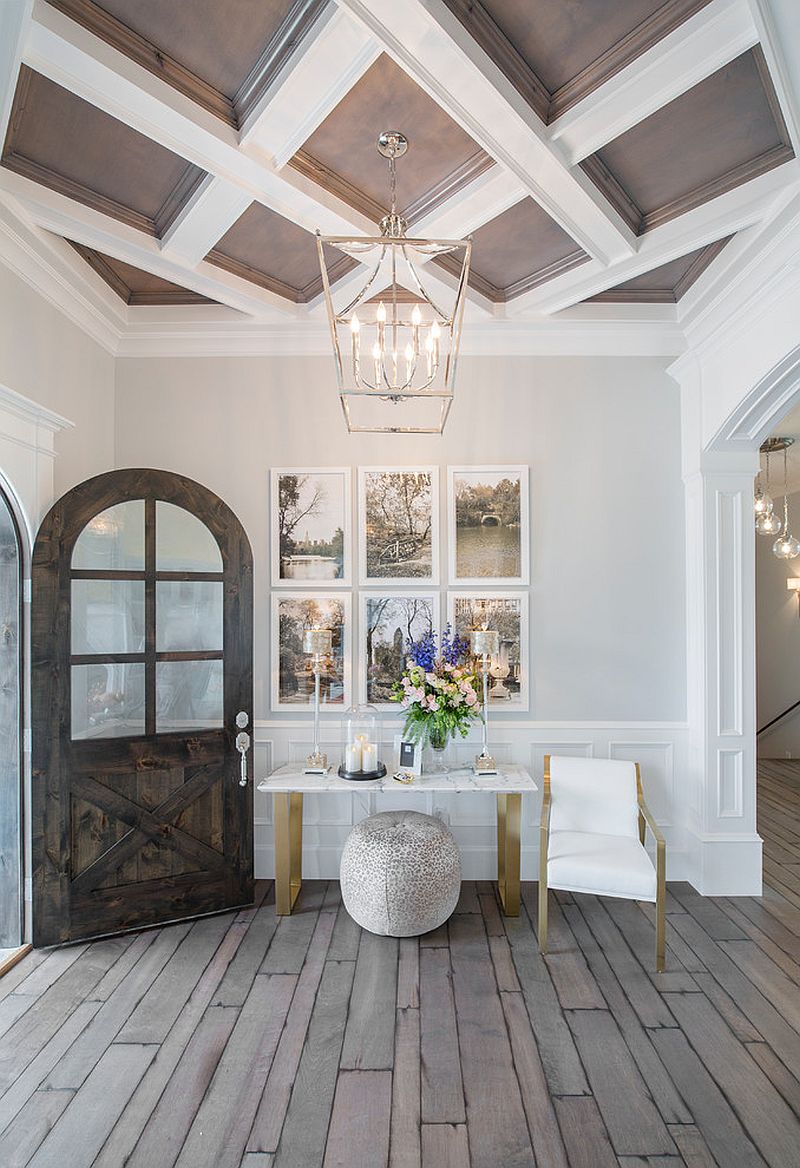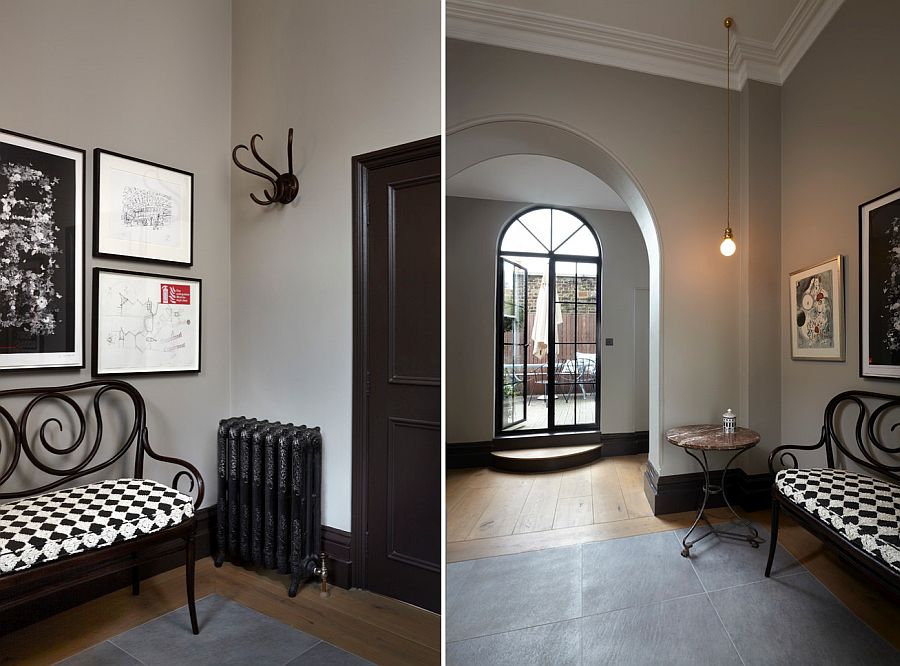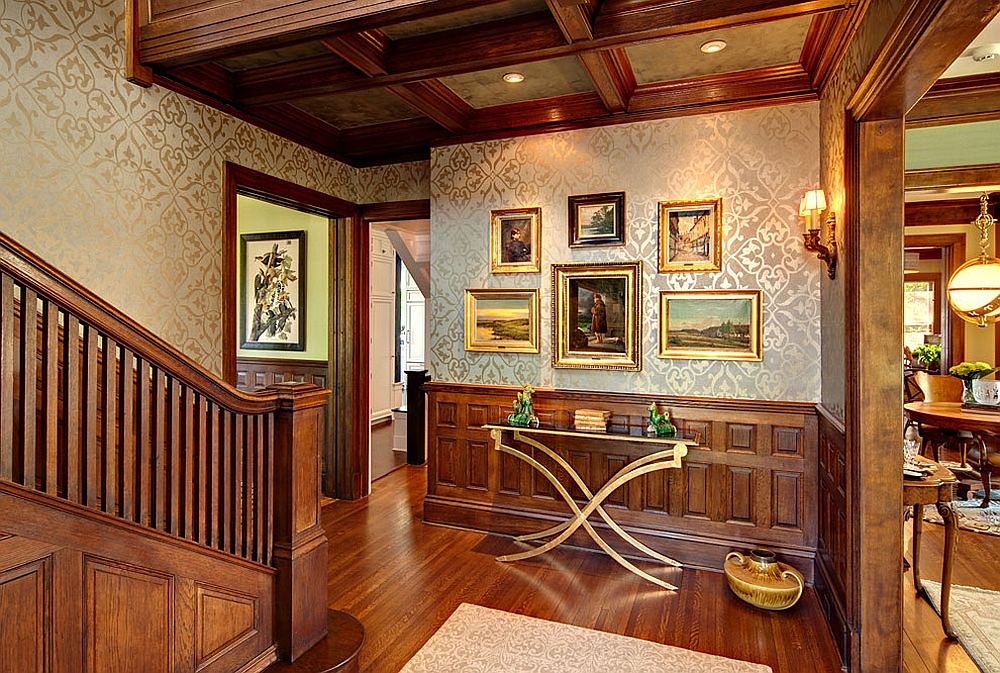 Gallery Wall Style
It goes without saying that the style of your gallery wall should complement the style that you choose for your entryway. The more ornate, classic paintings with lovely golden frames look great in Victorian, traditional and Mediterranean entryways. Botanical prints like the ones above seem more apt for rustic, farmhouse or even relaxing modern-style entryways with a bend towards eco-friendly design. Original period prints, floor plans of buildings and drawings seem ideal for industrial spaces, while black and white framed photographs feel at home in minimal and Scandinavian entryways.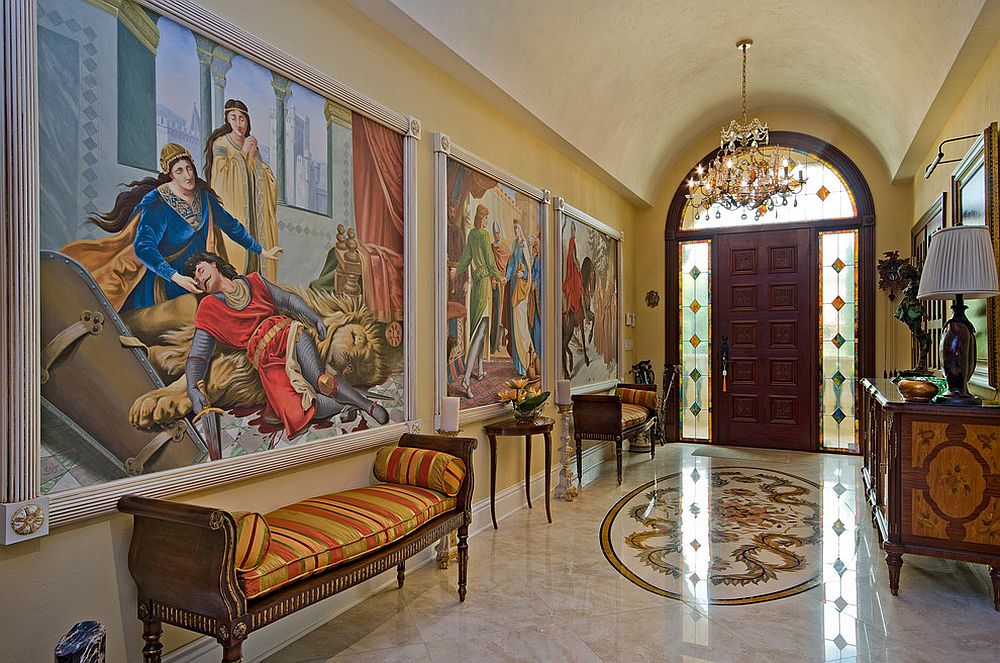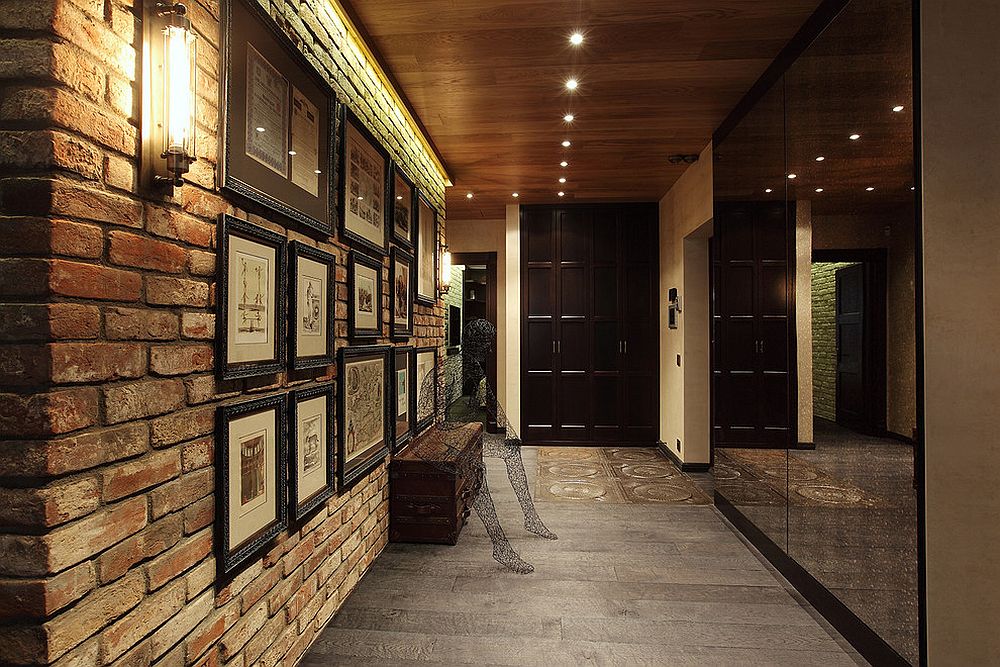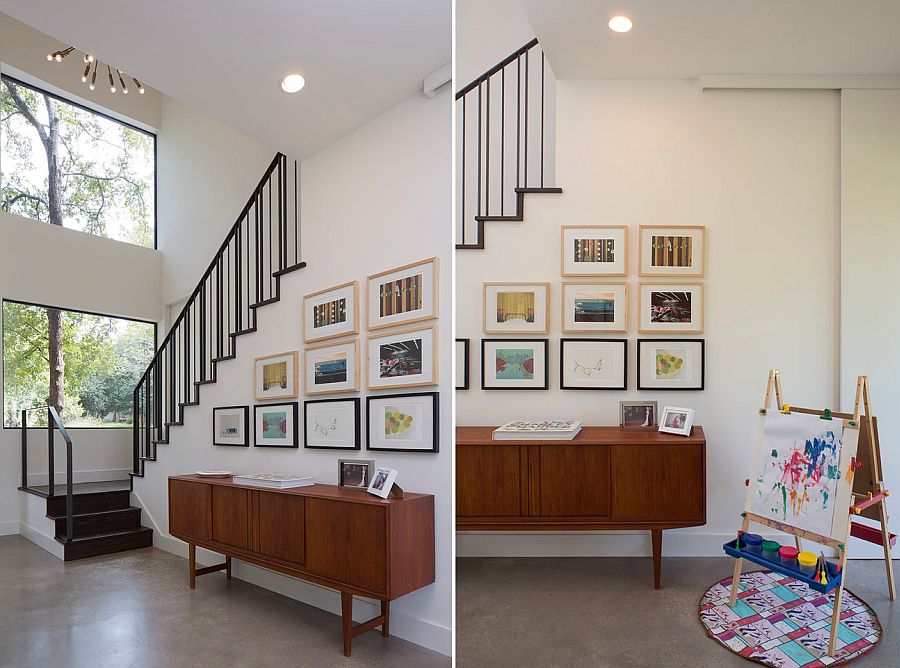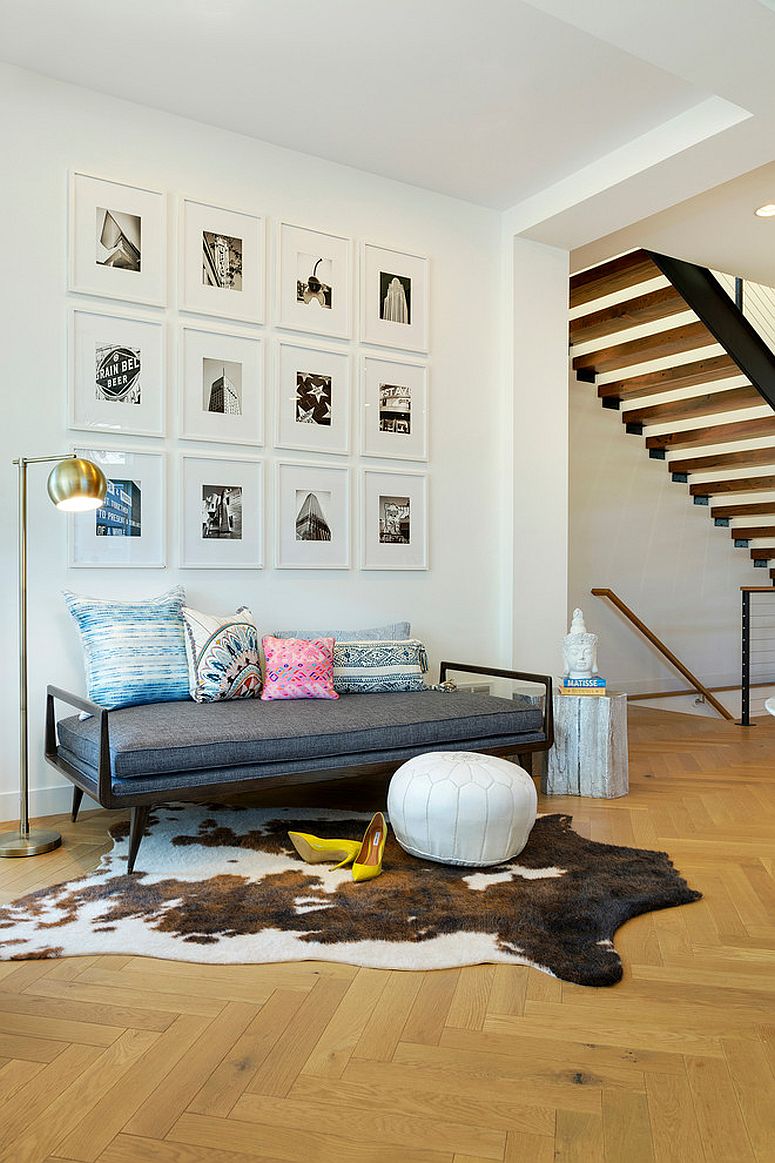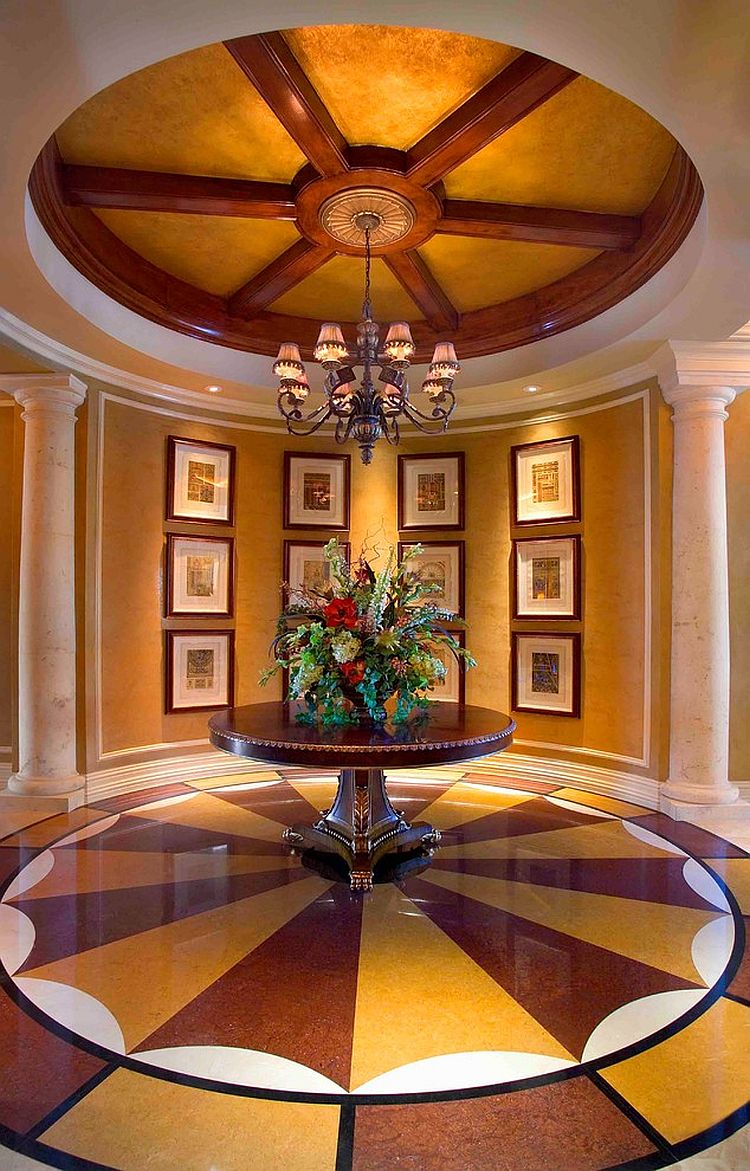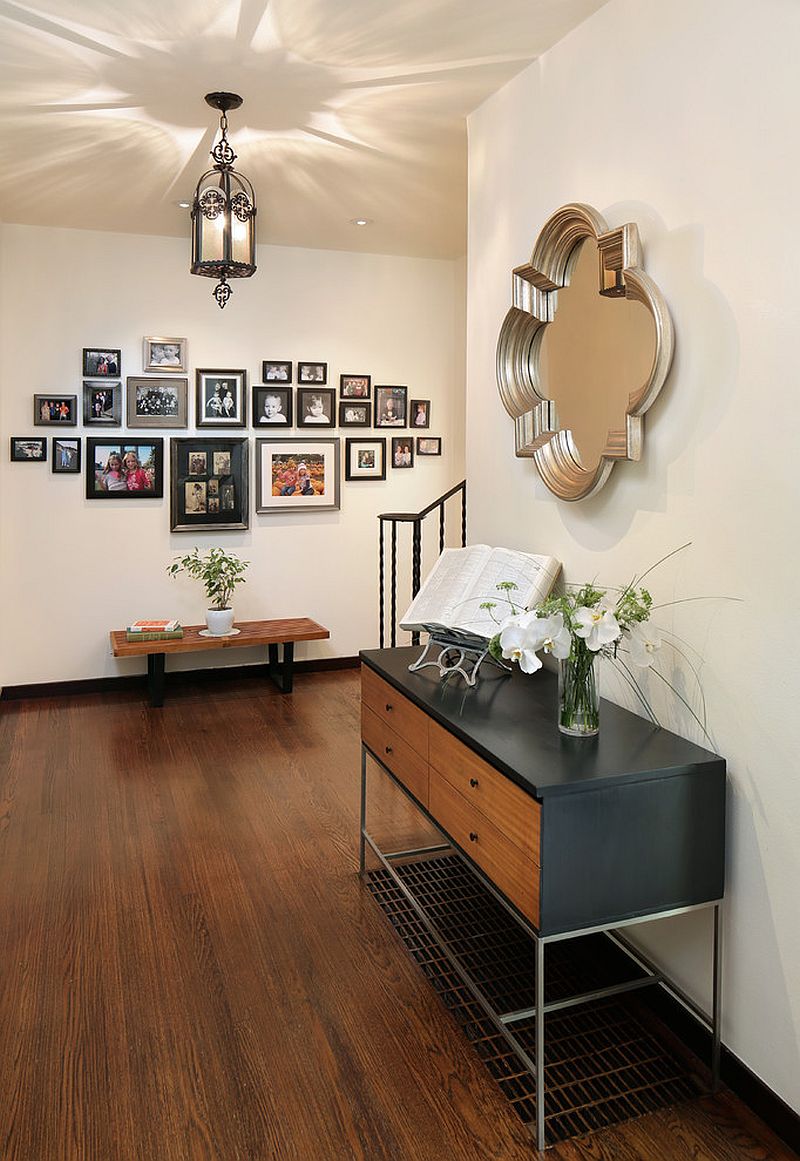 A Bold Backdrop
Most often, white or light shades of cream and beige are the colors used to craft the backdrop of an entryway gallery wall. But the popularity of gray as the hottest neutral of the decade has changed this boring old perception considerably. Consider shades like charcoal gray for the gallery wall, as they combine a sense of sophistication with a trendy modern vibe. It also creates a fun accent wall that is visually striking without taking away from your gallery wall additions. Vivacious shades of blue and dark brown are also cool alternatives for those searching for options beyond the mundane.