Practical, stylish and a trendsetter in its own right – the Tribeca loft is a template that has been copied and repeated almost religiously across the world. It is a fusion of aesthetics and functionality that is largely defined by a rich industrial past and the creative genius of artists, designers and architects. Showcasing all of this in a refined, contemporary fashion is the Franklin St. house in Manhattan designed by Søren Rose Studio. The beautiful home brings forth all the classic features of the Tribeca loft but with a hip, New York City twist!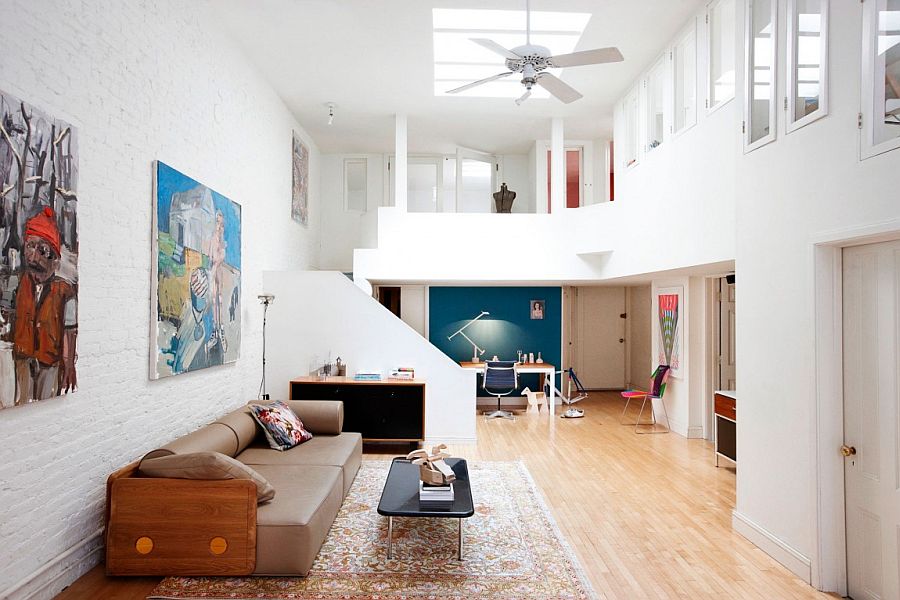 The lower level of the loft contains a breezy living area, a double height kitchen and dining space, and a cool workstation that barely draws your attention. The color scheme is neutral with white being the dominant hue (as one would expect). It is wall art, décor and lighting that bring color and character to the interior, even as the exposed brick wall adds visual and textural contrast. Large industrial windows, another staple of the style, make their presence felt as they bring in plenty of natural light, and cleverly placed skylights further enhance this cheerful, airy ambiance indoors.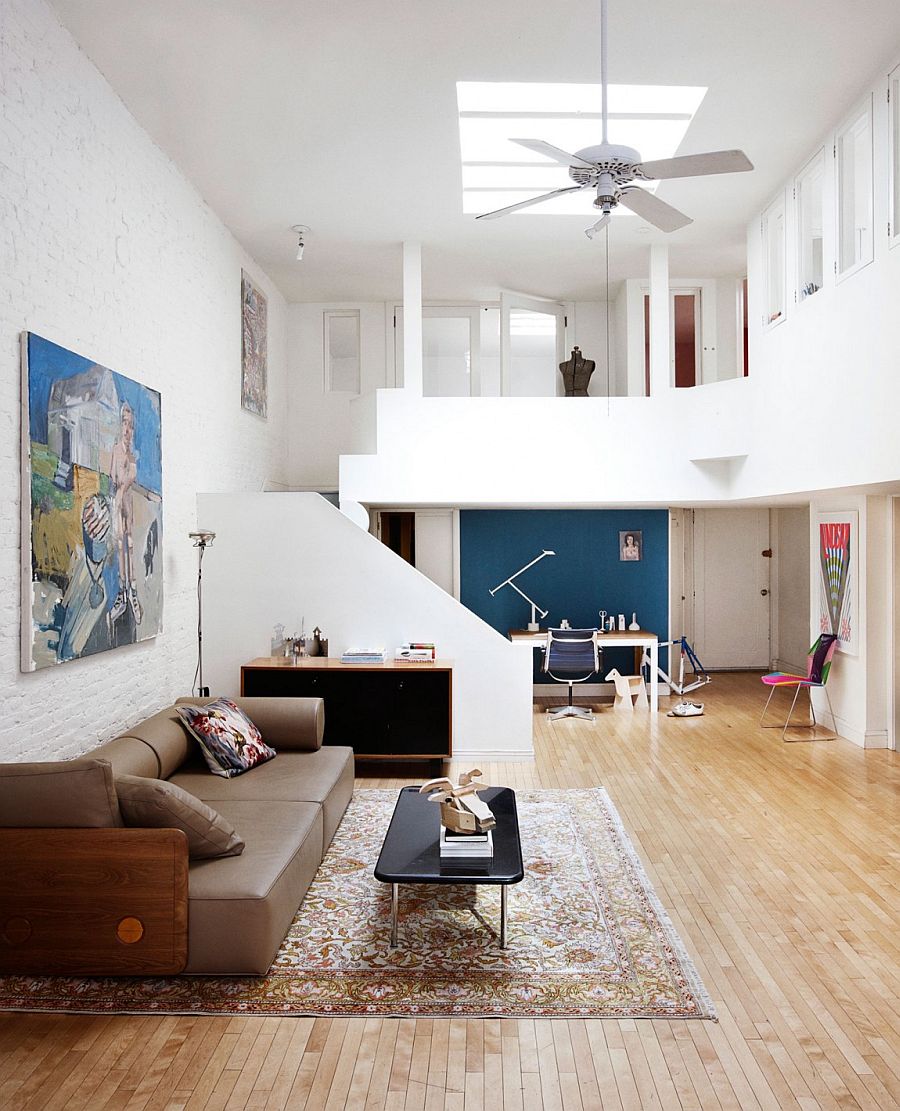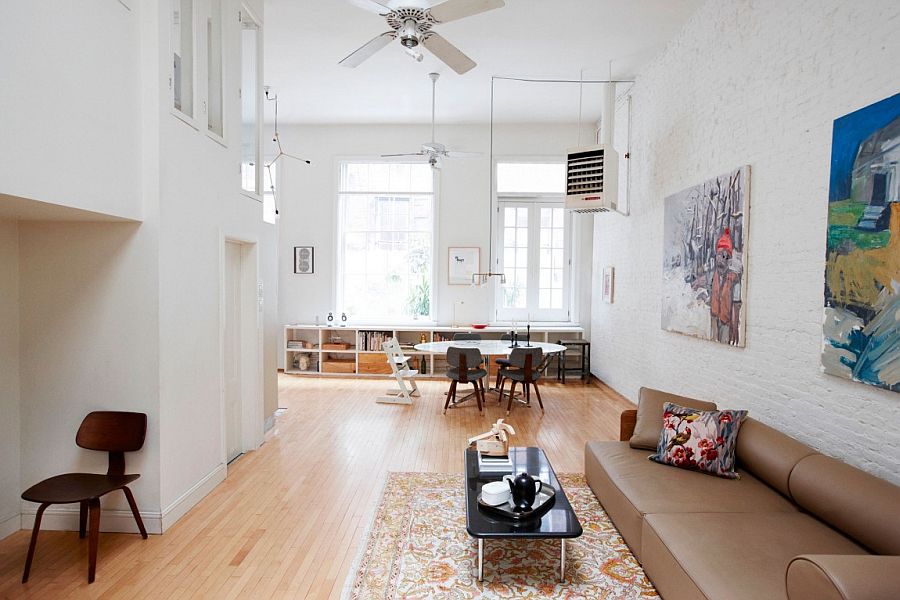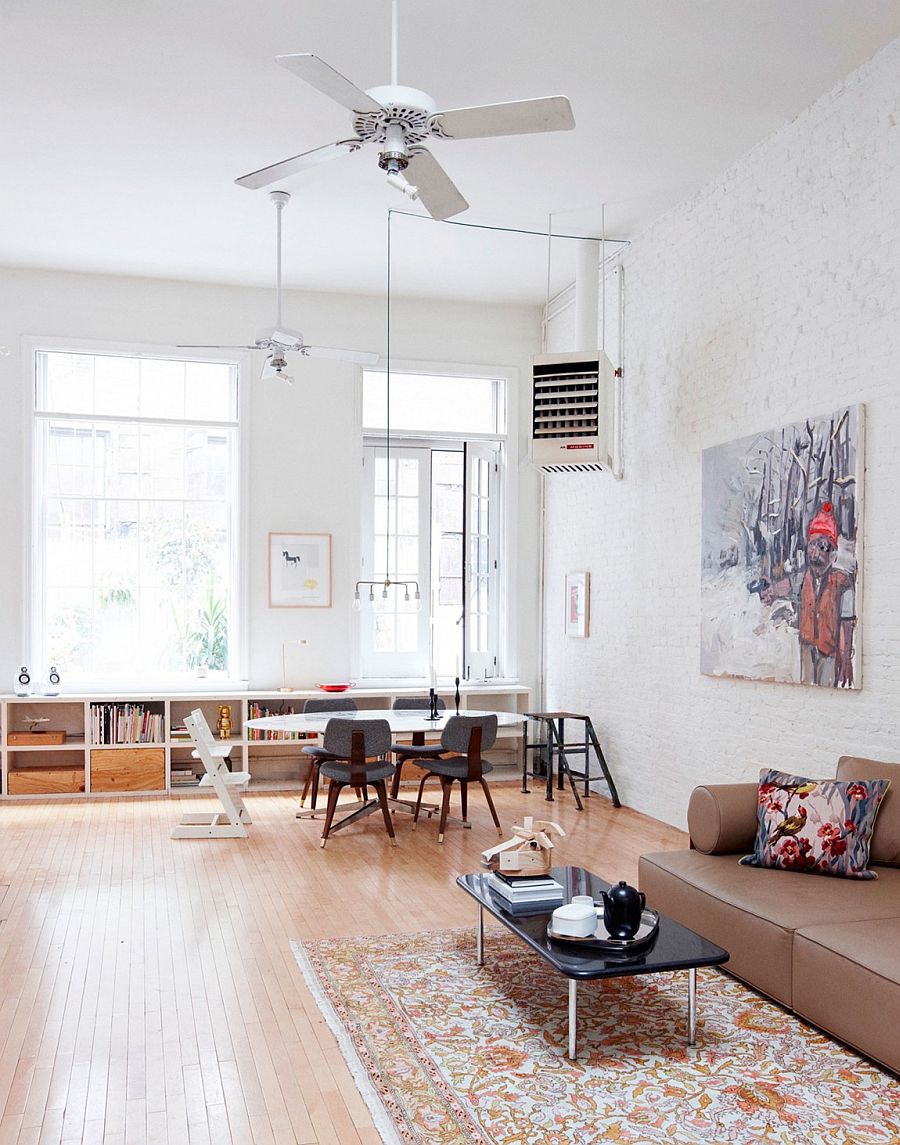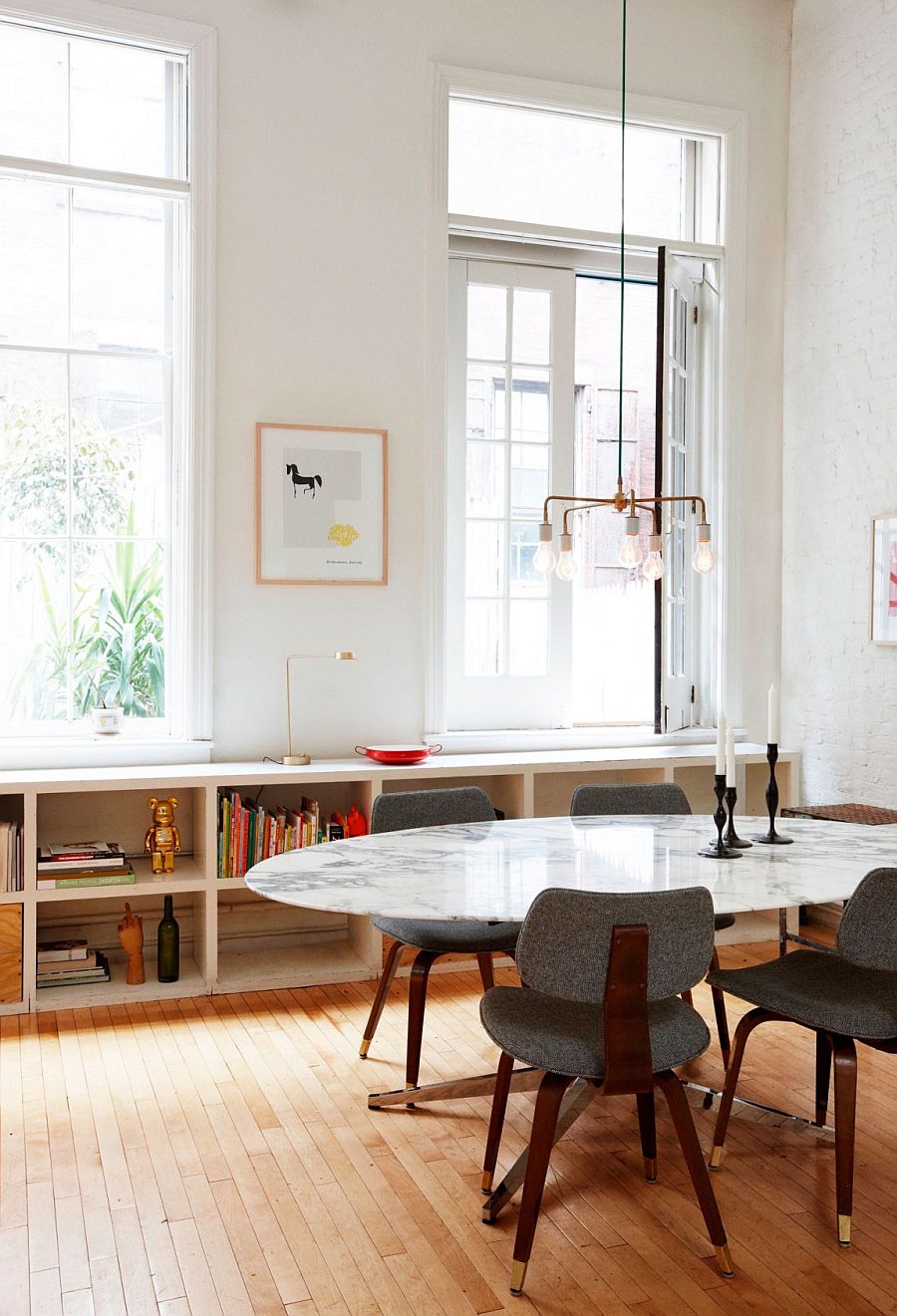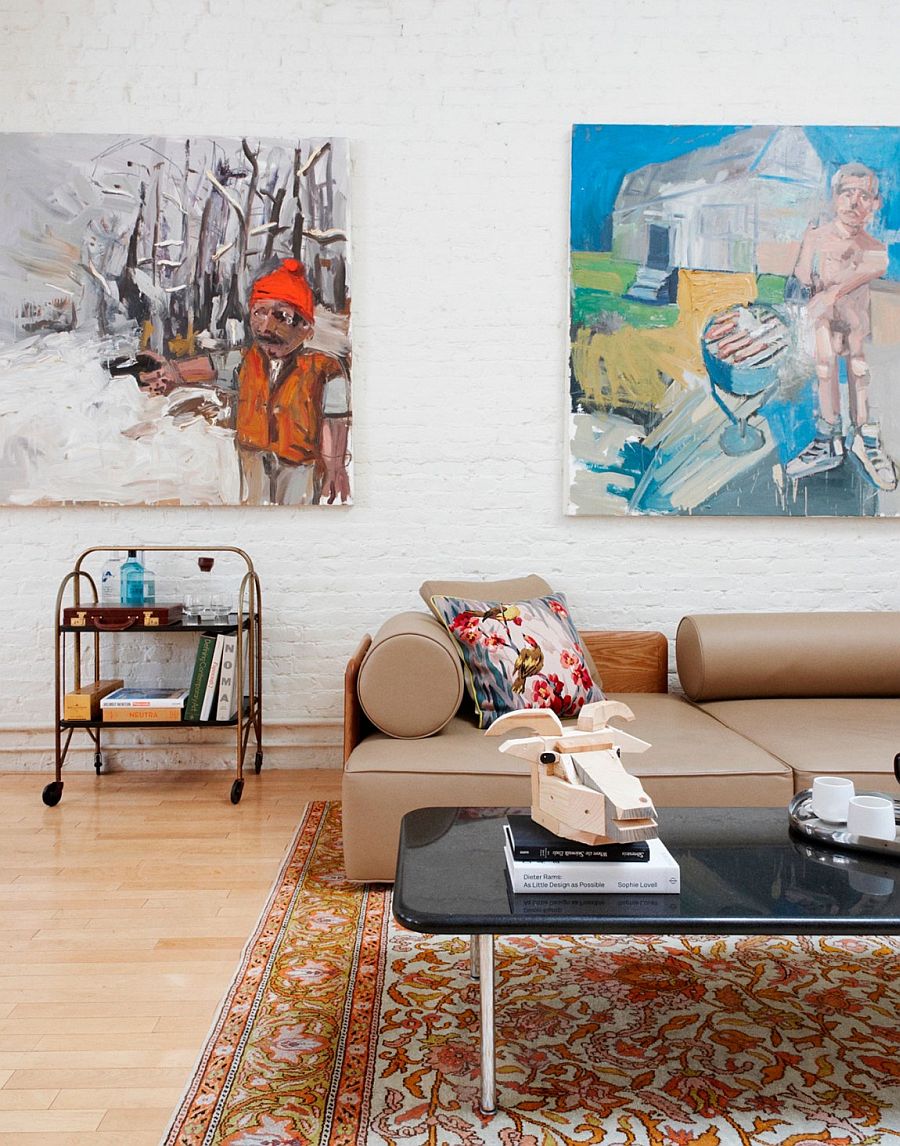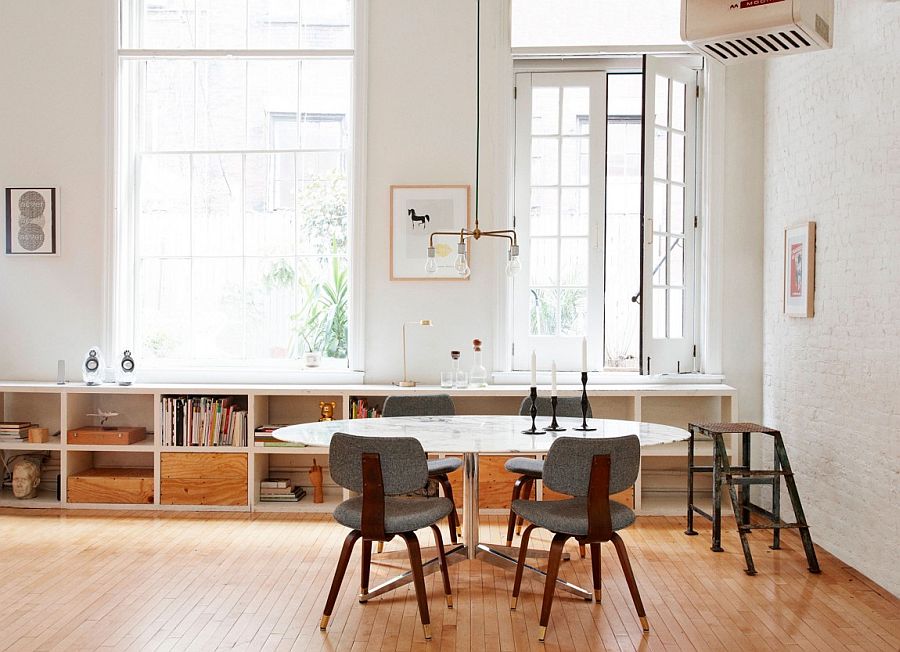 Another trademark feature of the loft is its wonderful blend of the old, the new and the timeless, with iconic pieces like the Eames lounger finding a space among more quirky, modern pieces. The mezzanine level contains the bedrooms and kids' spaces, along with additional home workspaces that overlook the living area below. Polished, energetic and playful, this is a New York City home that captures the spirit of its neighborhood to perfection!