Whether you're saving up for a big landscaping project or you're renting a home that you can't change in a substantial way, there's no reason to stare at an empty yard, deck or patio. A slew of backyard decorating ideas awaits you, even if you're on a budget! From affordable trellises and planters to umbrellas that you stake into the ground, it's surprisingly easy to get an upscale look for less. There are even faux greenery options that remove the need for extensive planting or long wait times for that first wall of vines. Keep reading as we show you how to bring a big dose of style to your backyard…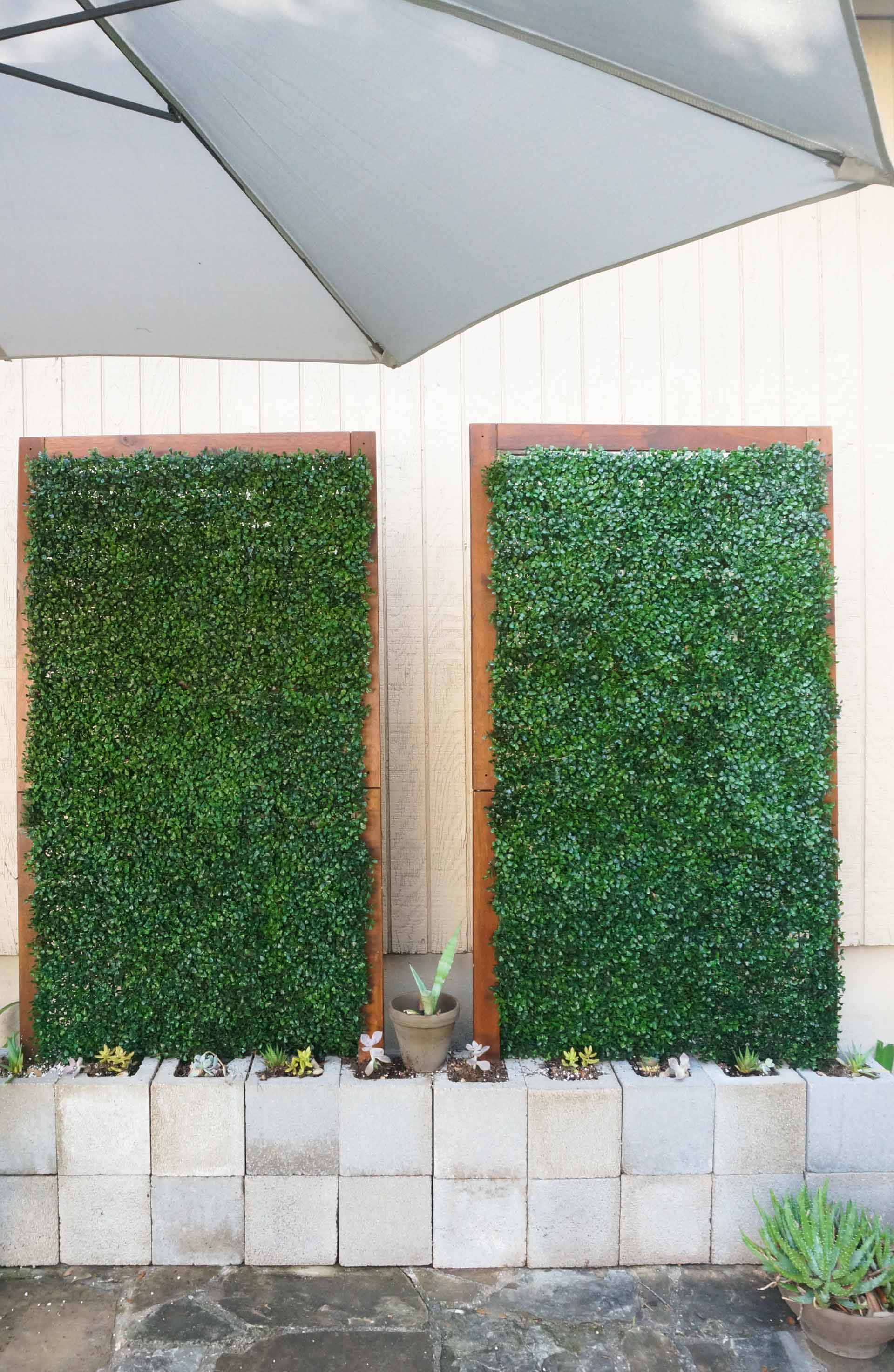 Today's featured backyard vignette was created for around $275. Not bad for such a substantial look! Below we'll focus on the 3 main ingredients: trellises, greenery and umbrella shade!
*Photos and styling by Kate Simmons for Decoist
Trellis Style
There's nothing like a wall of greenery when you're wanting to give your backyard a fresh, verdant look. Trellises are a big help in this department. There's no one right way to create a trellis. Some prefer a DIY approach, while others hire experts to build them. A special note: PUT SAFETY FIRST. It's easy to create a trellis hack (like the IKEA version below), but if you have little ones playing in the back, you will want to take extra measures to make sure that your trellis is secure. That might mean using concrete to secure it, or doing more than stacking cinder blocks to create a base. It's worth the extra effort to create a safe playspace!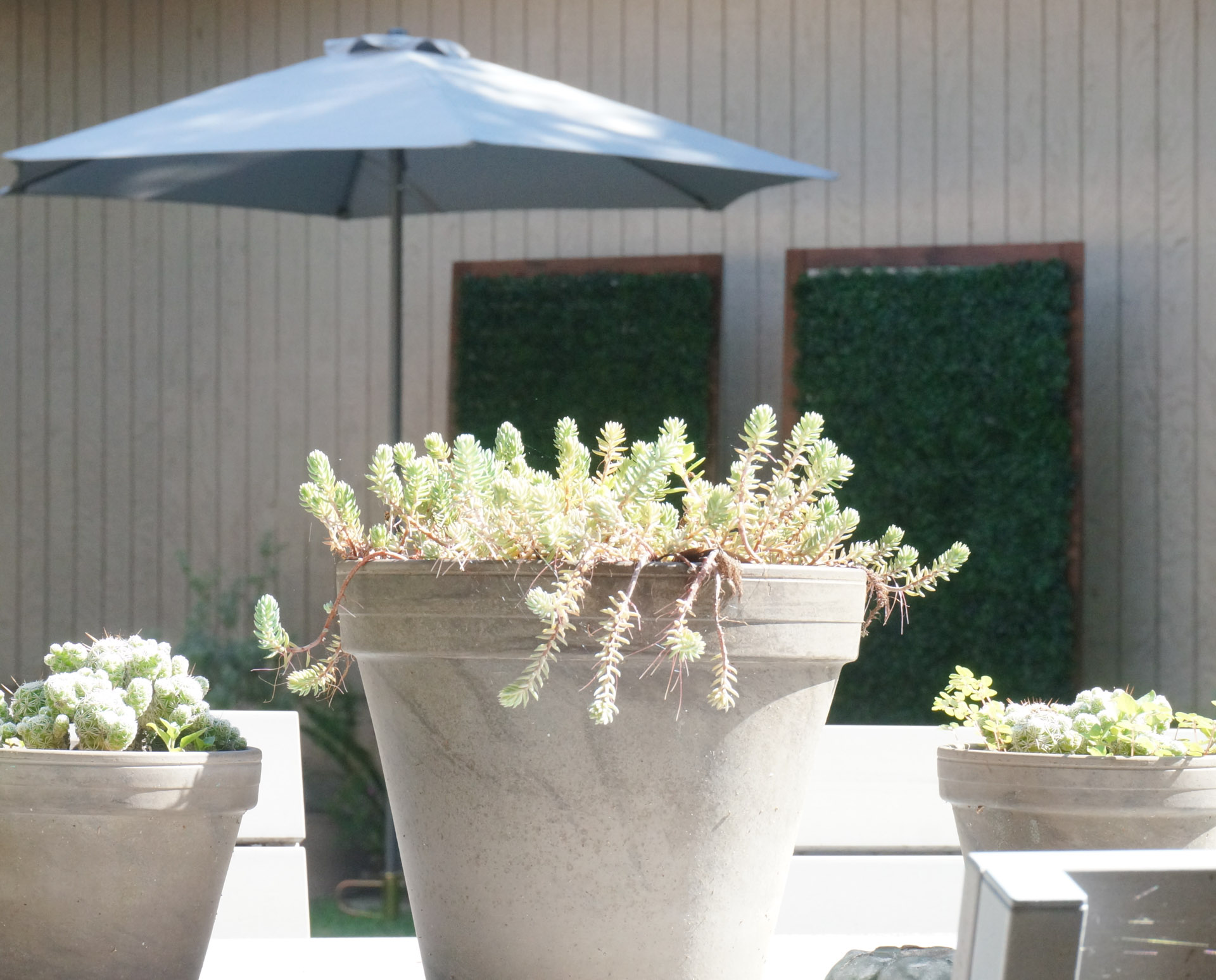 As you can see from the photo, the trellis below was not installed in the ground with the help of concrete. It was secured to a cinder block base, so it can easily be disassembled (a great option for renters). While filling the holes with tamped down gravel was enough to hold the base of the trellis in place, consider pouring concrete for an even sturdier solution (again, this may be important if you have kids running around the yard). There's a myriad of trellises to peruse online, so have fun shopping. These were $39 apiece from IKEA and are sadly no longer available.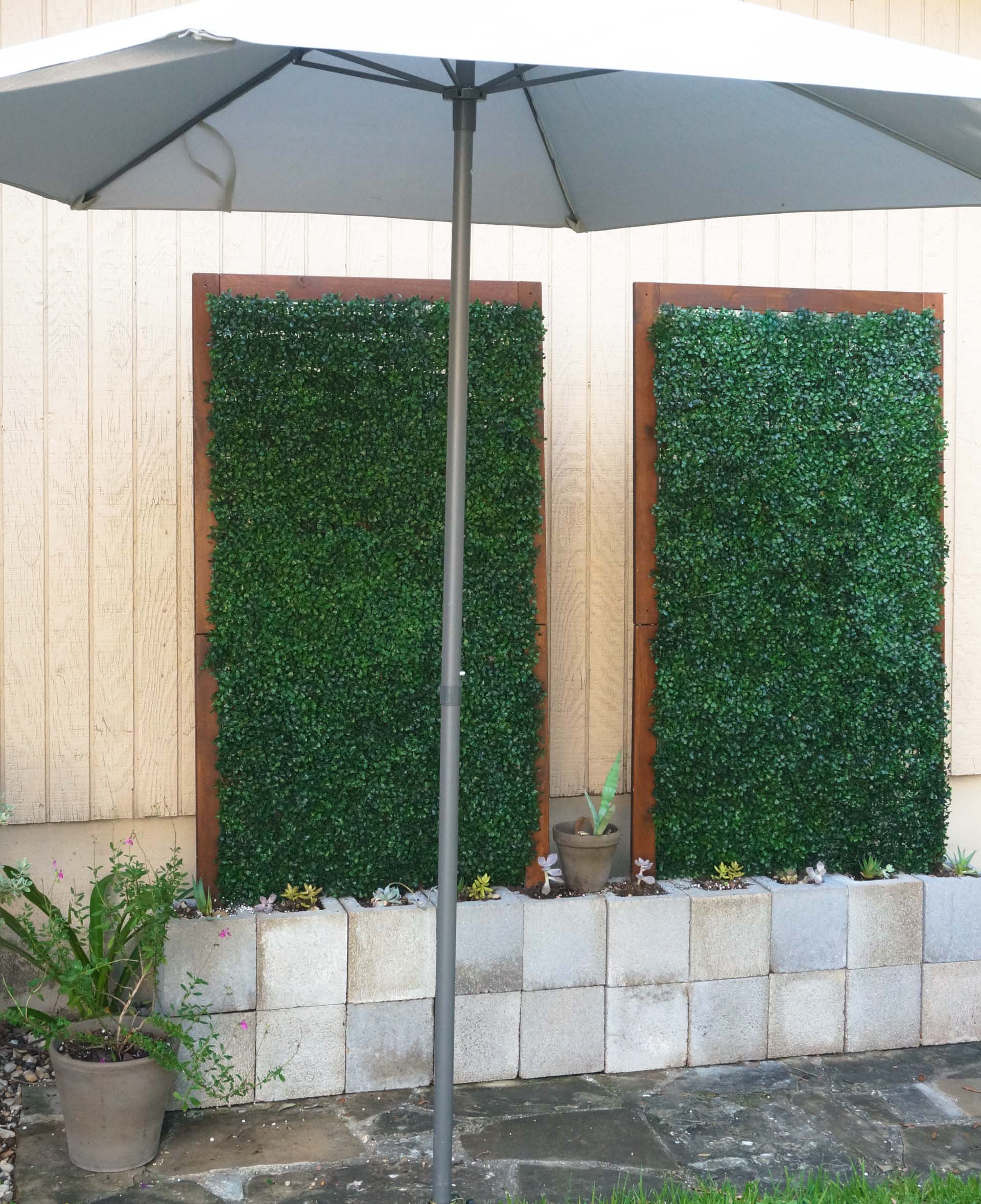 Now let's talk about the greenery…
Green and Gorgeous
Bring on the potted plants and vines! If you choose to use cinder blocks for your project, you'll have instant planters for under $2 apiece. Filling them with low-maintenance options such as succulents creates a modern look. For more cinder block DIY ideas, check out this post. Don't hesitate to go with chocolate brown planters rather than the usual terracotta for an earthy look that's a bit more unusual.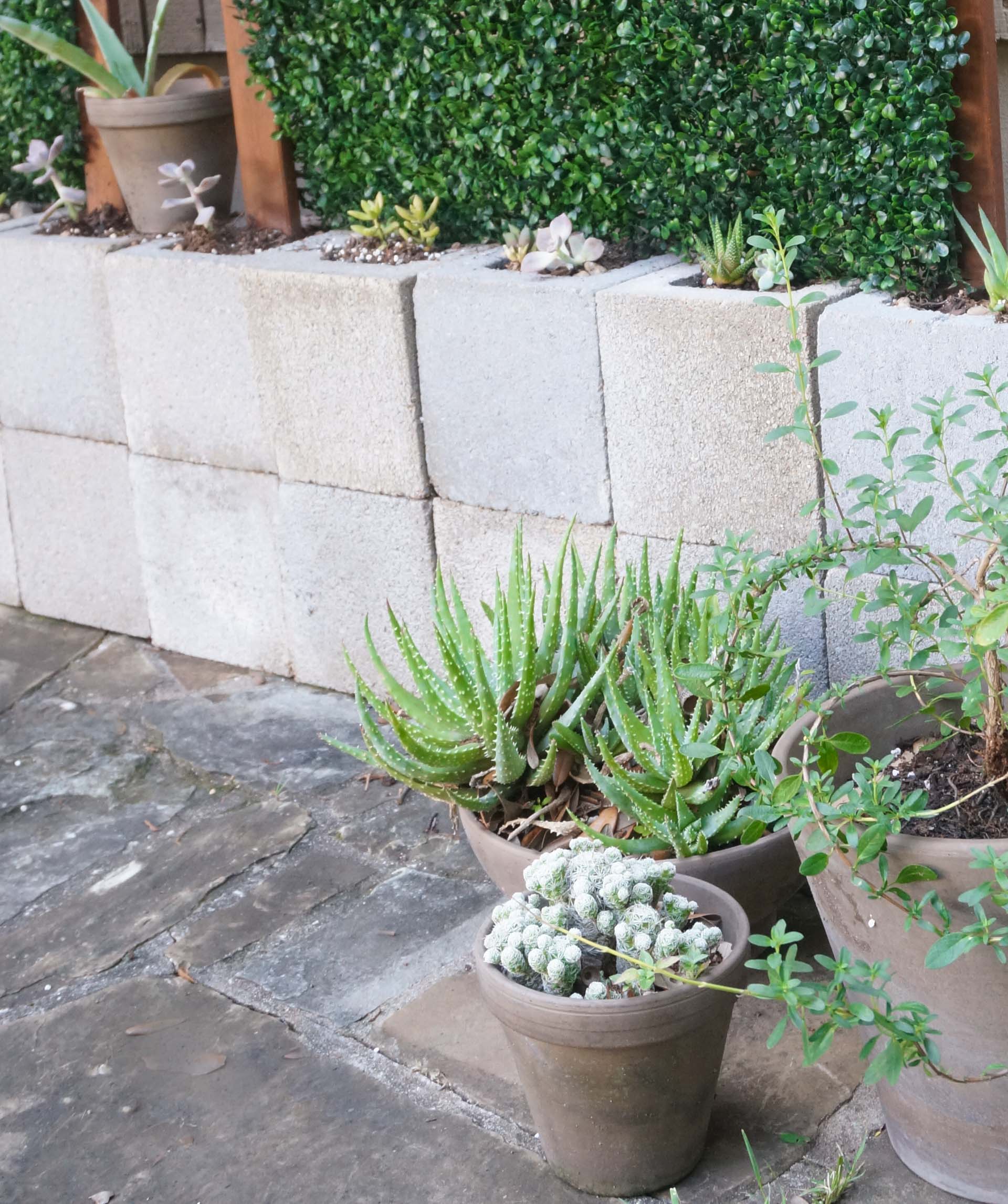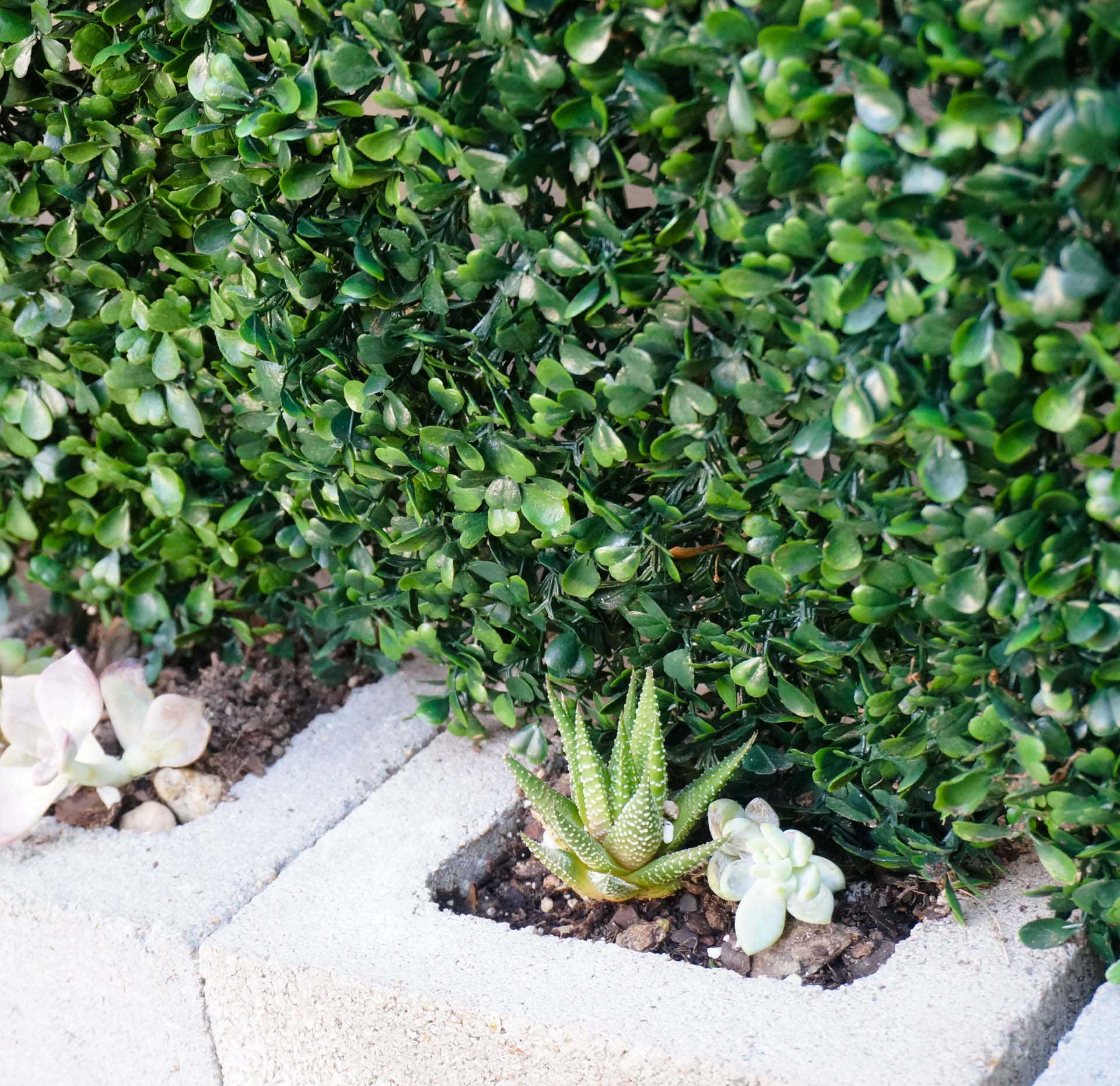 When it comes to choosing succulents and other plants, always consider the climate, as well as the amount of sun your outdoor space receives. Some selections, such as Haworthia (shown above and below), will not thrive in large amounts of direct sunlight. Paying attention to details such as these will keep you from having to replace your plants, which will in turn help you honor your budget!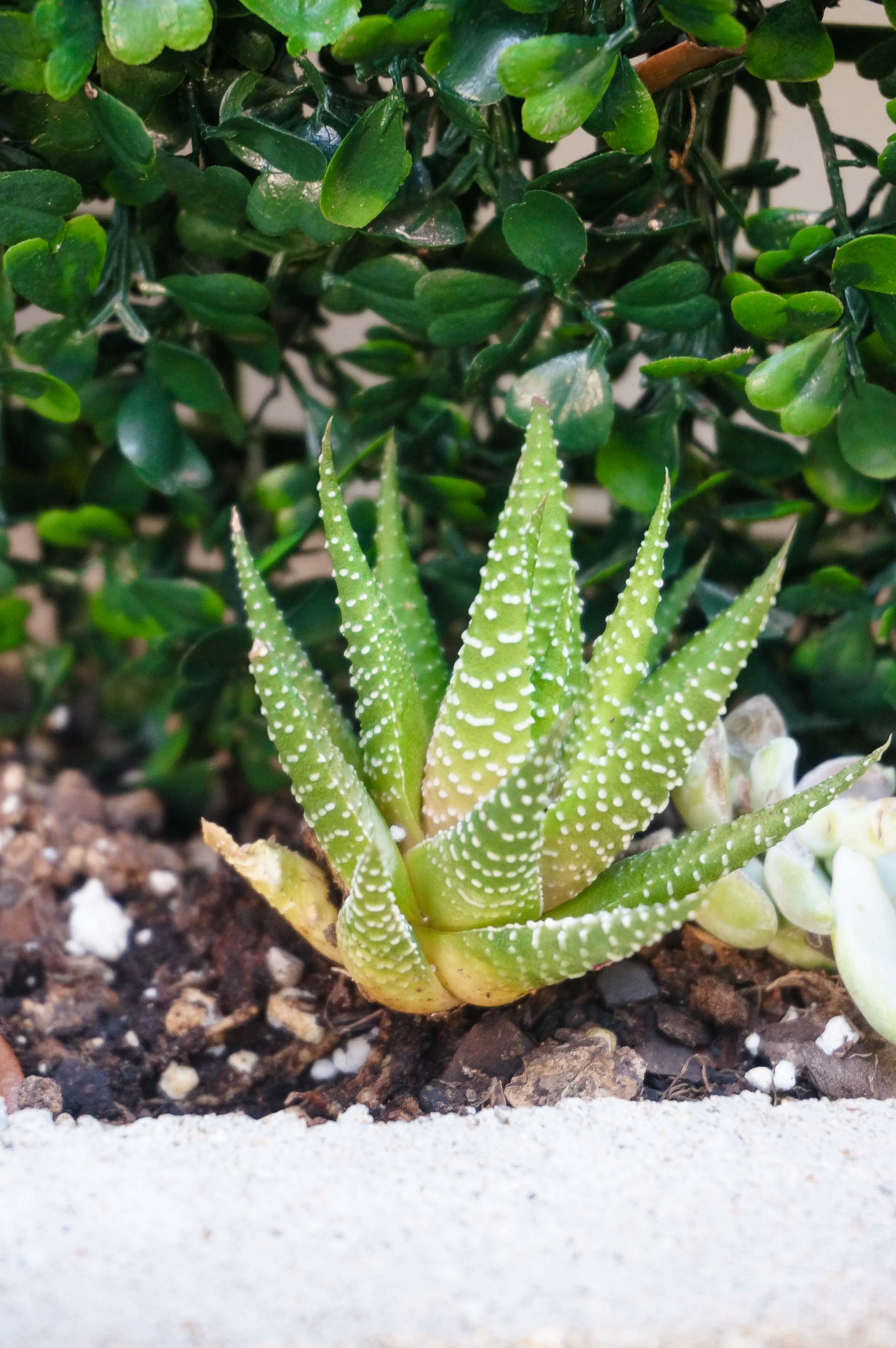 When creating a special area of the yard for a vignette, don't hesitate to borrow plants from other areas of your outdoor space (or home). Sometimes your own abode is the perfect place to go "shopping" before you make a list of what you then need to buy.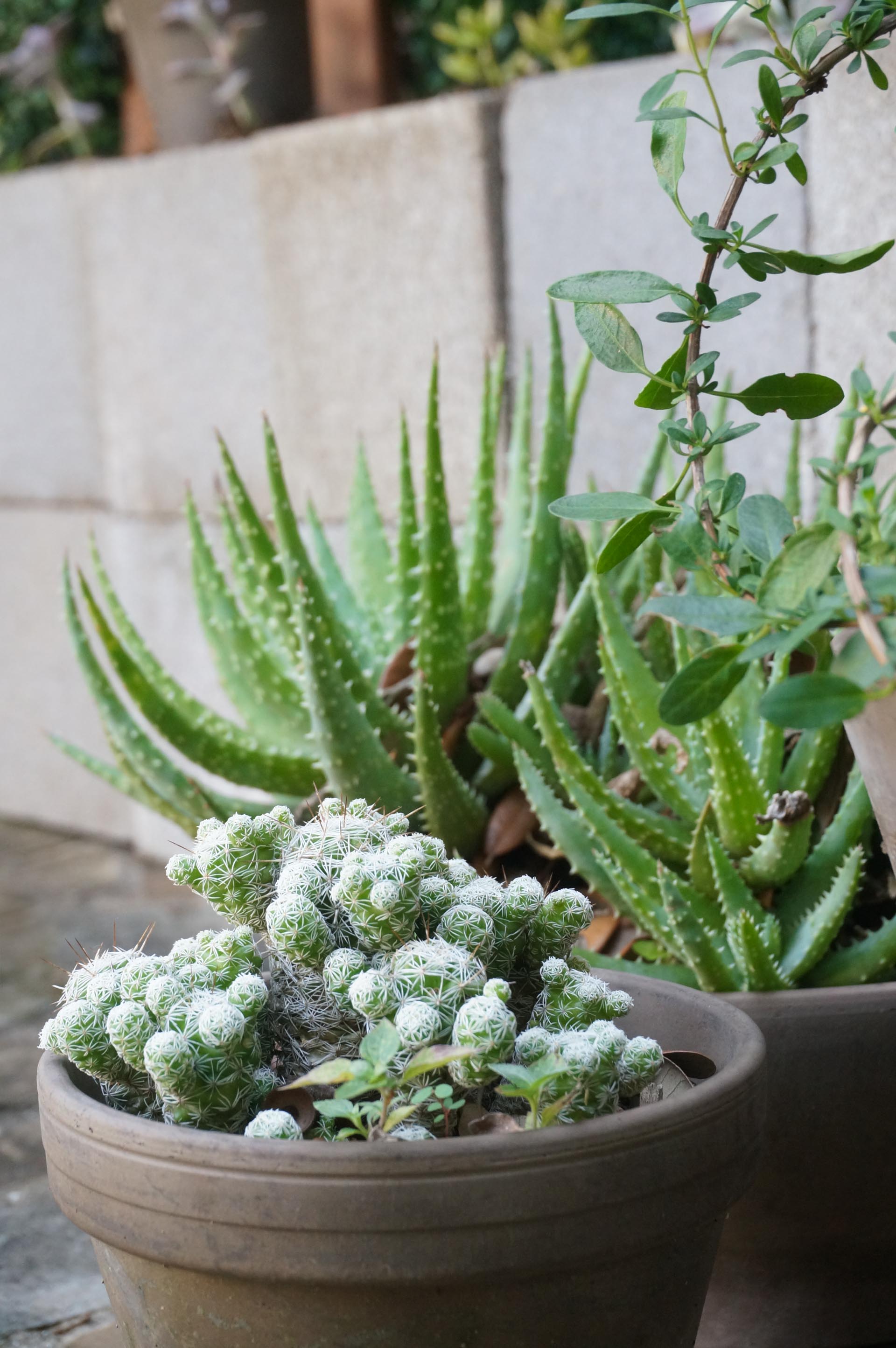 How about those "vines"? A little secret: they're faux boxwood panels from NatraHedge! These panels are extremely easy to work with and cut to size. They snap together and can be secured to the trellis with cable ties. While they don't break the bank even at full price, these were purchased slightly used at half price on eBay. Other retailers such as IKEA also have some lovely faux vine/plant options.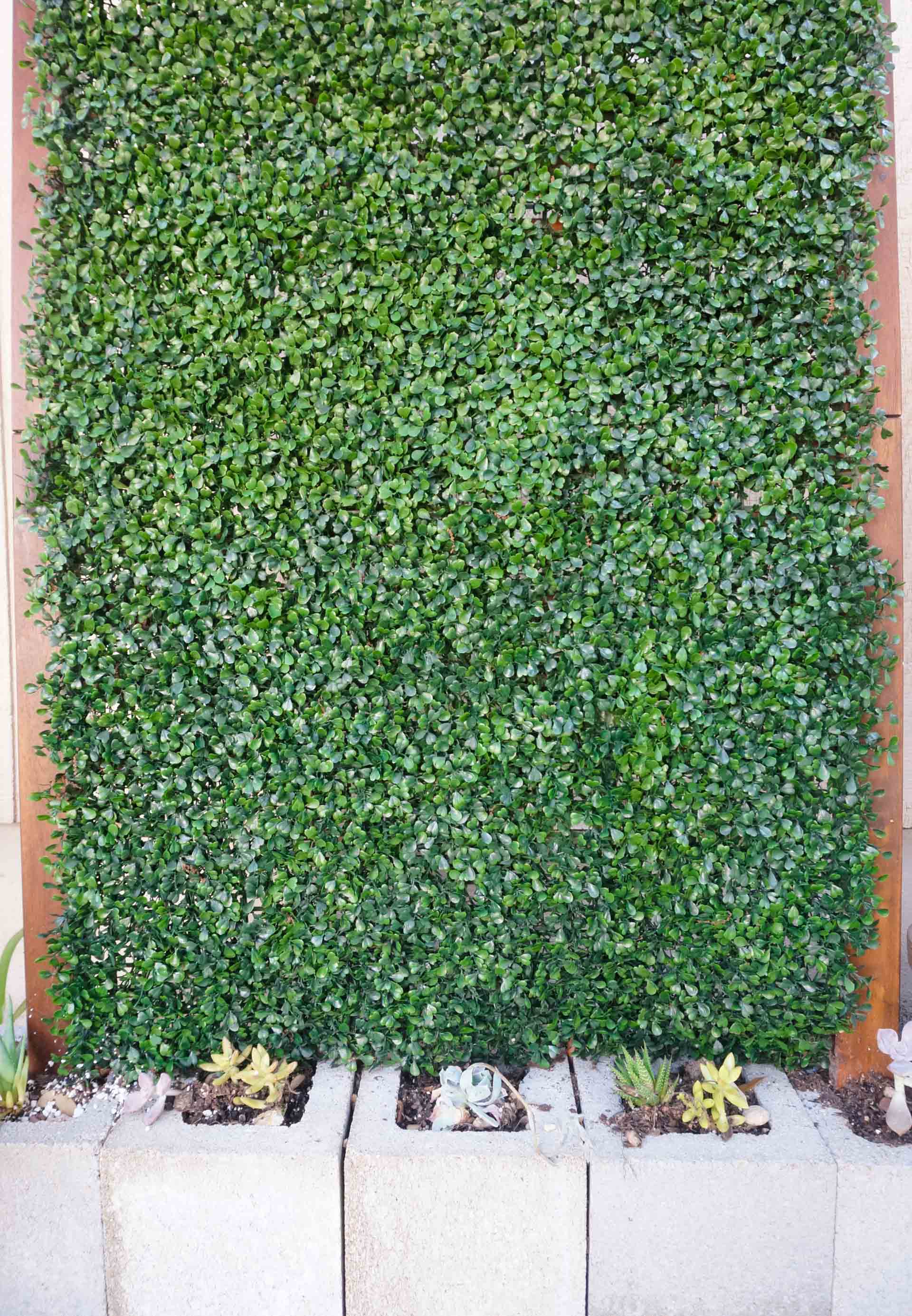 Umbrella Shade
Last but not least, don't forget the umbrella! Nothing channels a vacation vibe like an outdoor umbrella. Plus, the shade will increase the plant possibilities for your outdoor space and make the area a true haven.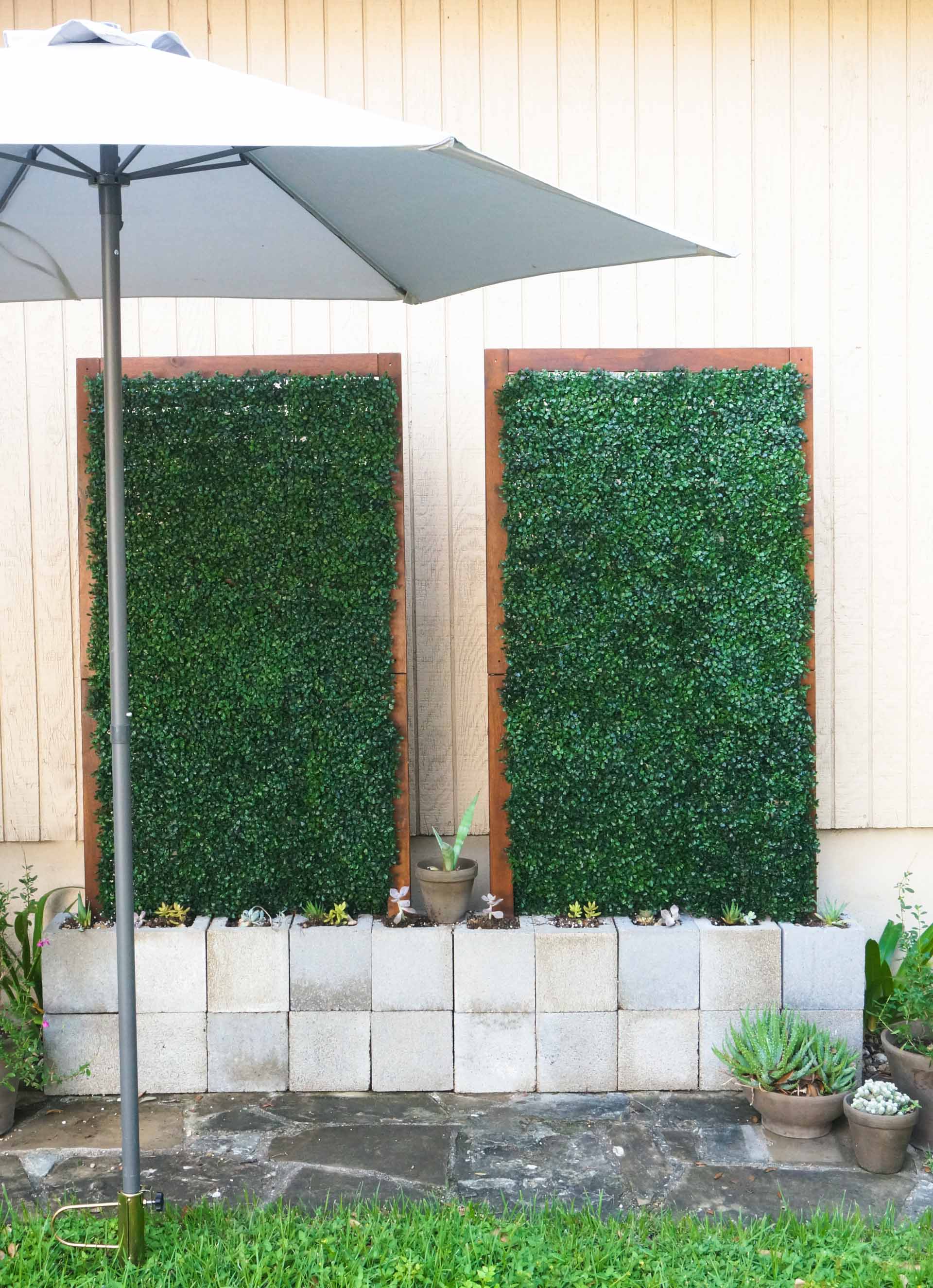 When selecting an outdoor umbrella, opt for quality and sturdiness. While umbrellas can run at least a couple hundred dollars when you factor in the base, a beach umbrella that you stake into the ground can provide a great affordable alternative. With a lighter weight, a beach umbrella can easily be moved around as needed. Plus, a stake such as this one can remain in the ground if you have to temporarily remove the umbrella during heavy winds. It's a win-win on function and price!
Happy outdoor decorating, and thanks for reading.