There are renovations that add something unique and modern to an aging home and then there are those that accentuate its best qualities and combine modernity with its innate goodness. The Elwood House in inner suburbs of Melbourne is a residence that falls into the latter category with a carefully curated renovation by Splinter Society that feels rich and engaging. The house is a bit different from most other makeovers as the original characteristics of the Californian Bungalow have been preserved and elevated with an undoubted sense of contemporary charm. Added to this were personal objects of the globe-trotting owner, making the interiors even more special!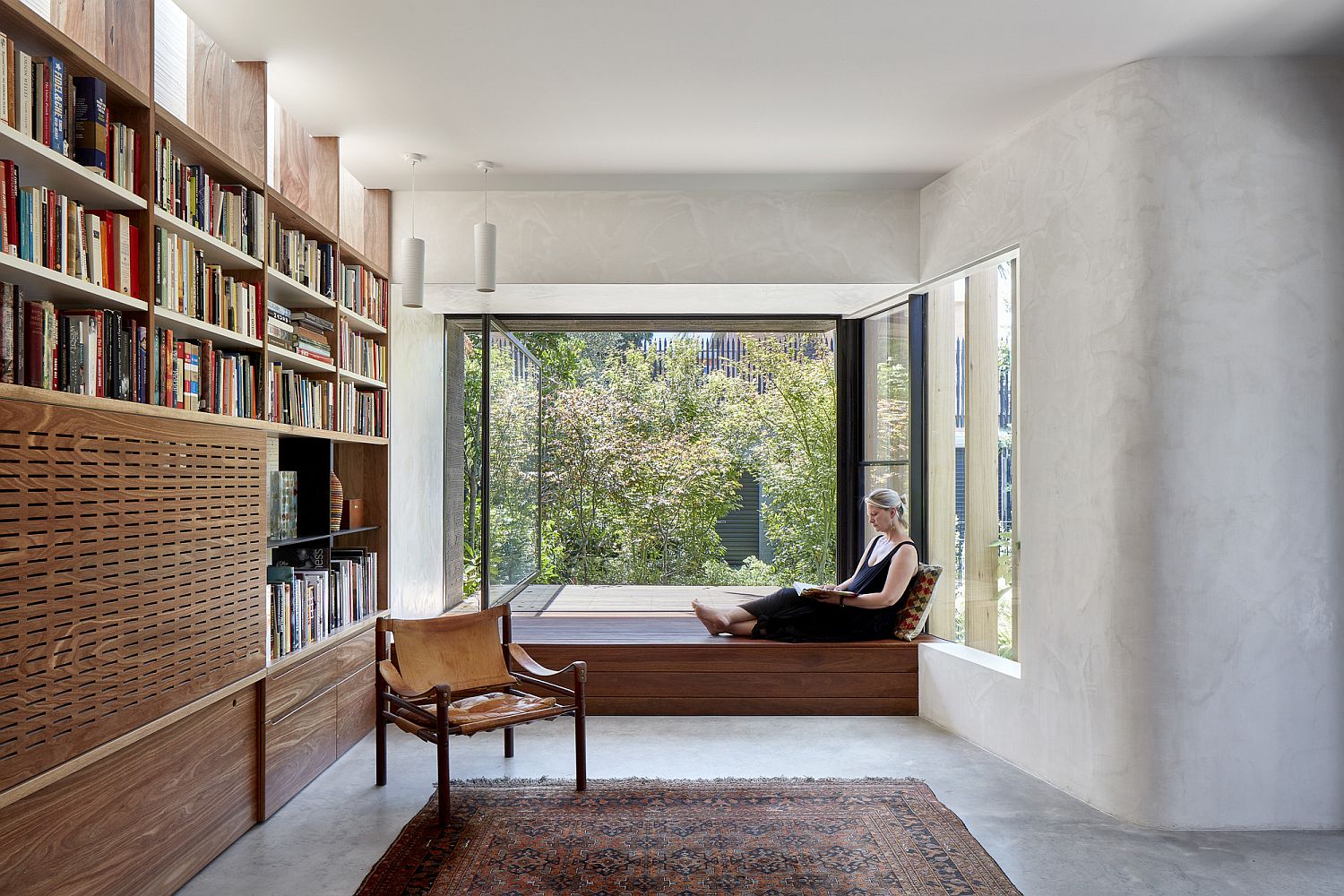 One instantly notices the wonderful of diverse textures inside the house – the white stucco walls standing in contrast to the warmth of dark wood finishes. A sense of dramatic elegance is brought by exceptional use of black in the kitchen. This continues in the bathroom as well with black taking over the entire space. Interestingly, natural stone at every turn provides just the right amount of ruggedness to a house that otherwise feels all too refined! [Photography: Jack Lovel]
RELATED: Modest Addition to Californian Bungalow Leaves it Brighter and Better!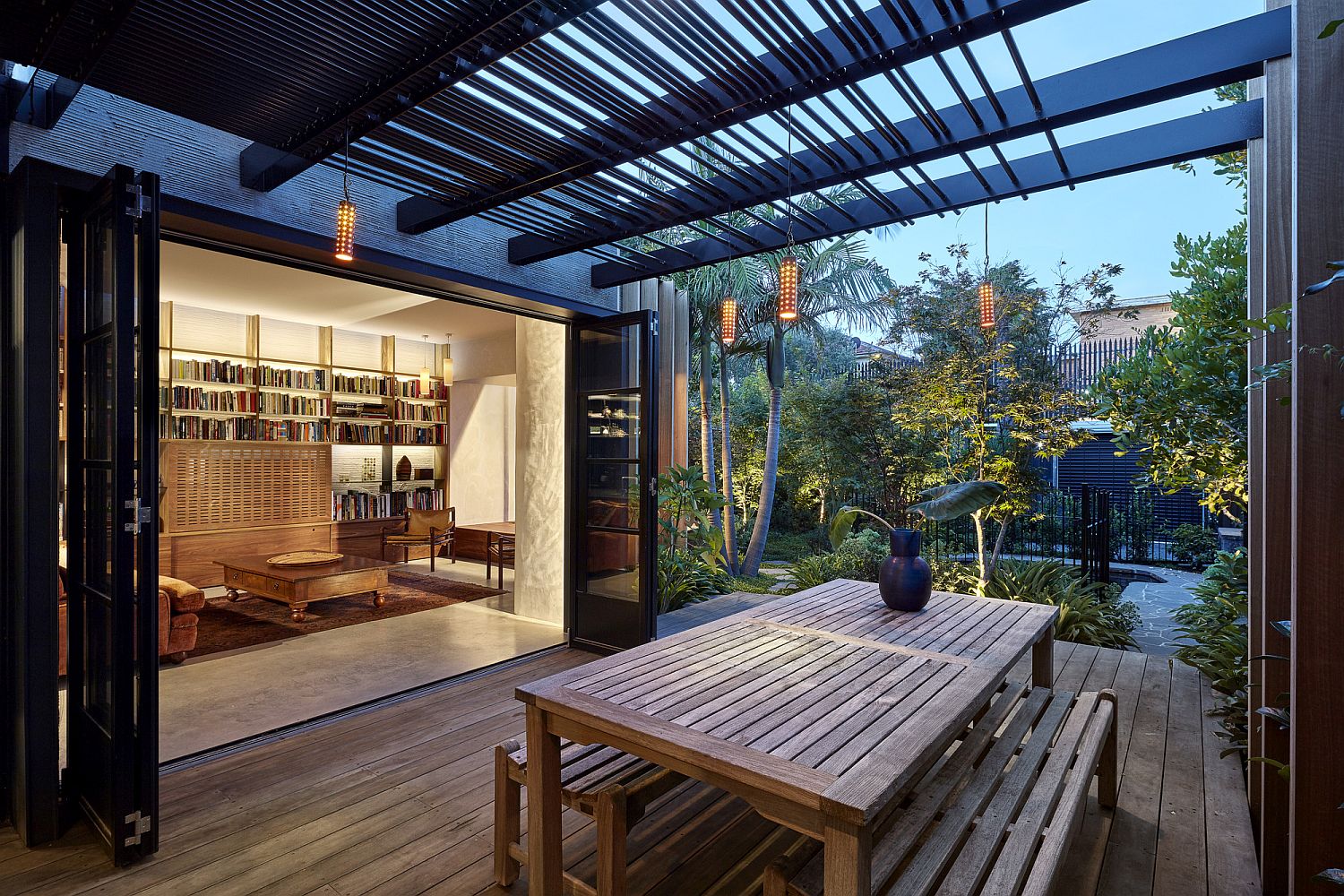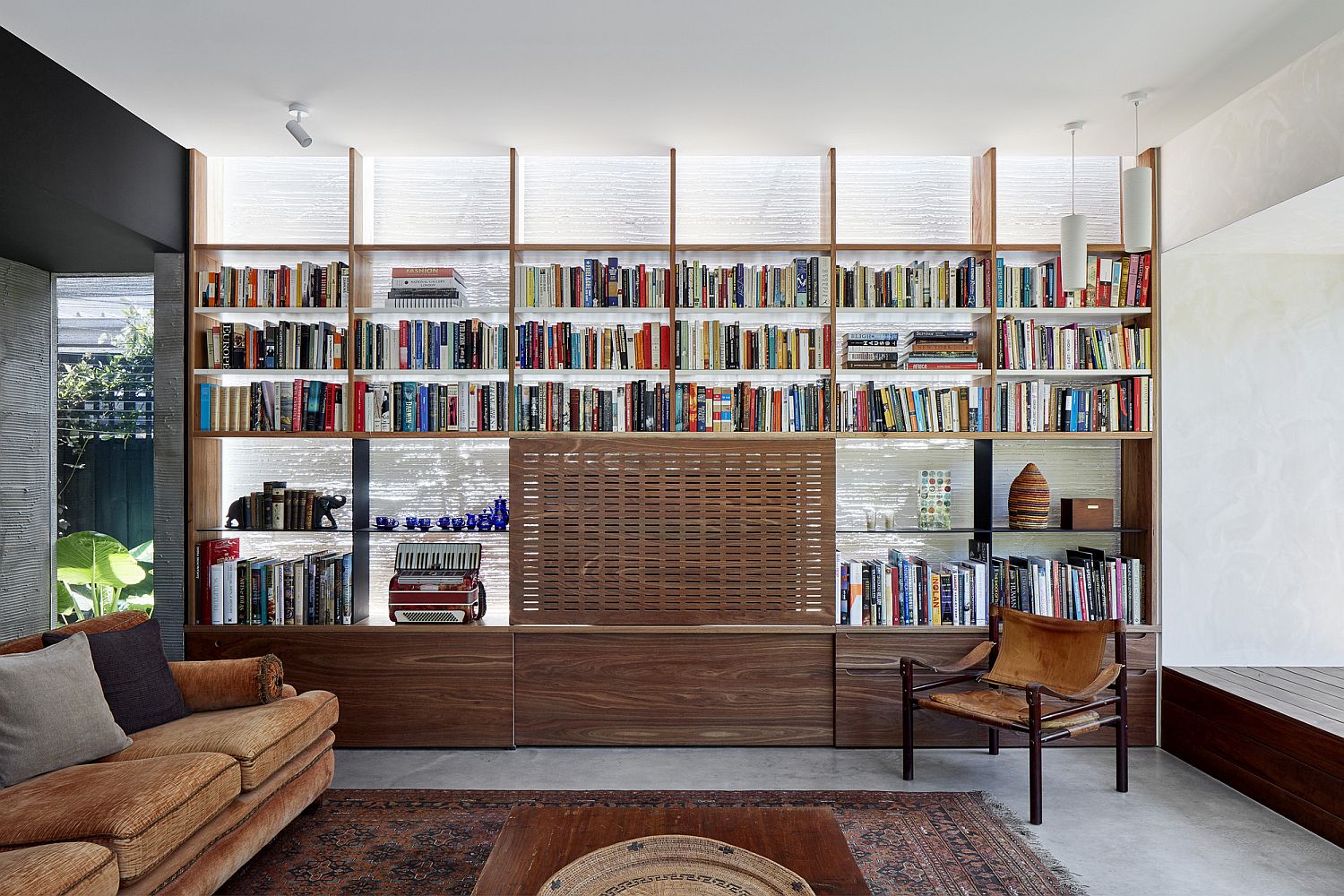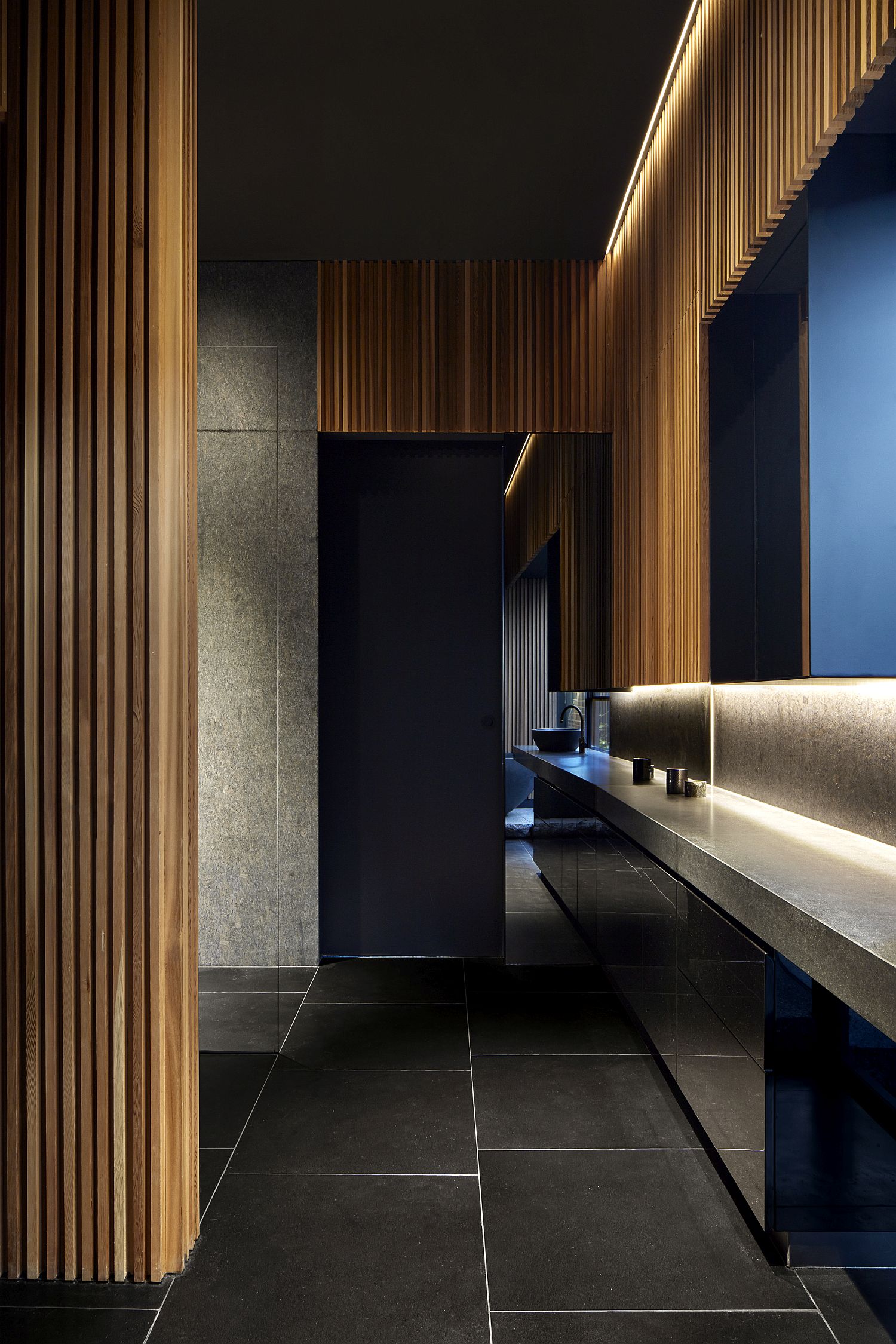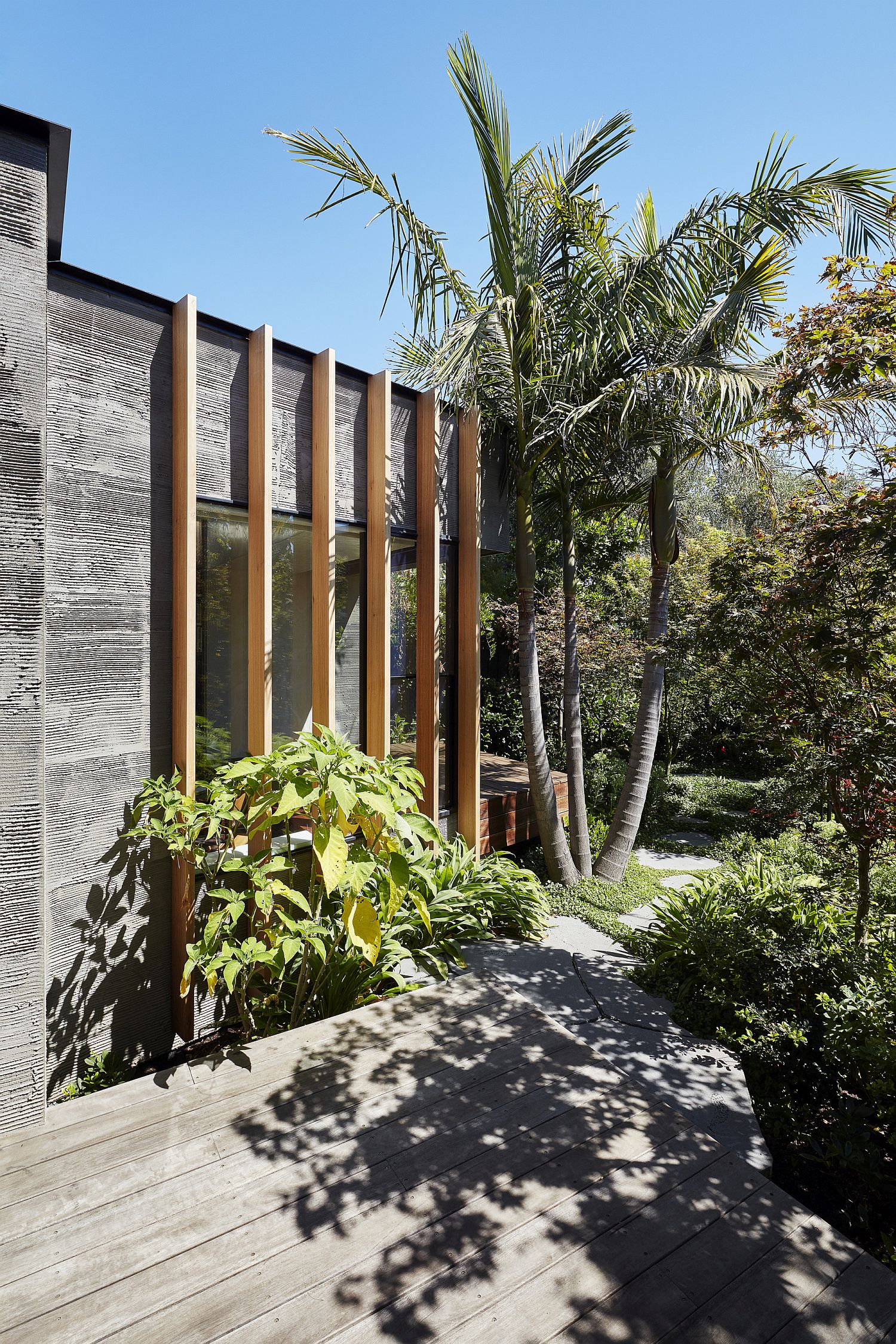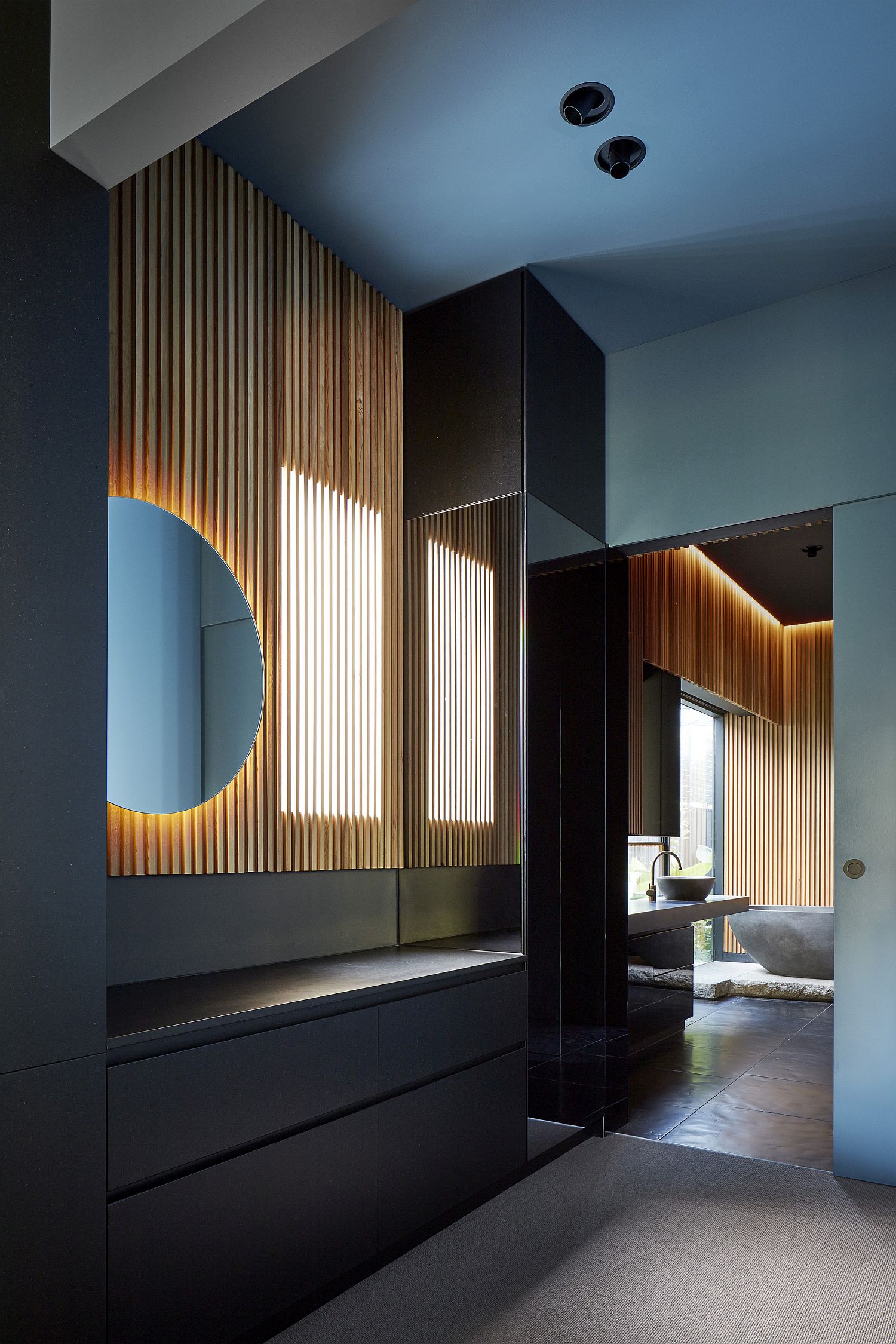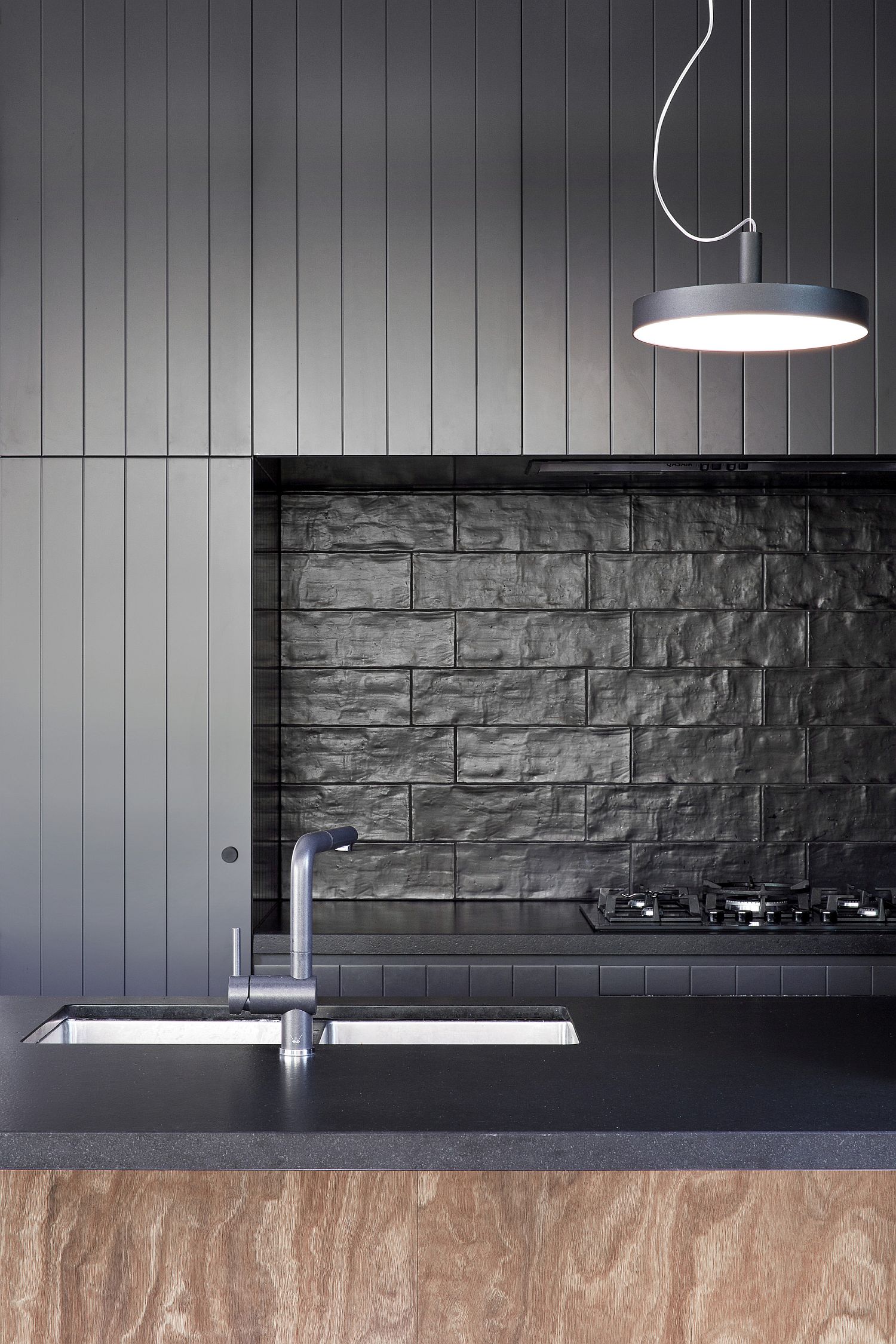 The house cannot be separated from the landscape that grounds it. From the entry, the garden provides a desirable sense of privacy and helps refresh the traditional architecture. At various moments through the program, the gardens are framed to created continuous connections to the exterior. At the rear, new openings and glazing link these spaces and carefully frame views of the naturalistic landscape beyond.
RELATED: Elwood Townhouse: Refined Modern Home and Yoga Studio Rolled into One