Redoing the bathroom every now and then is not a pleasant task, and most of us do not have the money or time to get into frequent renovations. This is precisely why choosing a bathroom color scheme that serves you beyond just the 'newest trend in town' is a clever and practical choice. Yet there are some colors that seem timeless and trendy and simply refuse to go out of style. And today we take a look at one such safe, stylish and rejuvenating color combination that will revitalize your bathroom while always staying relevant – blue and yellow.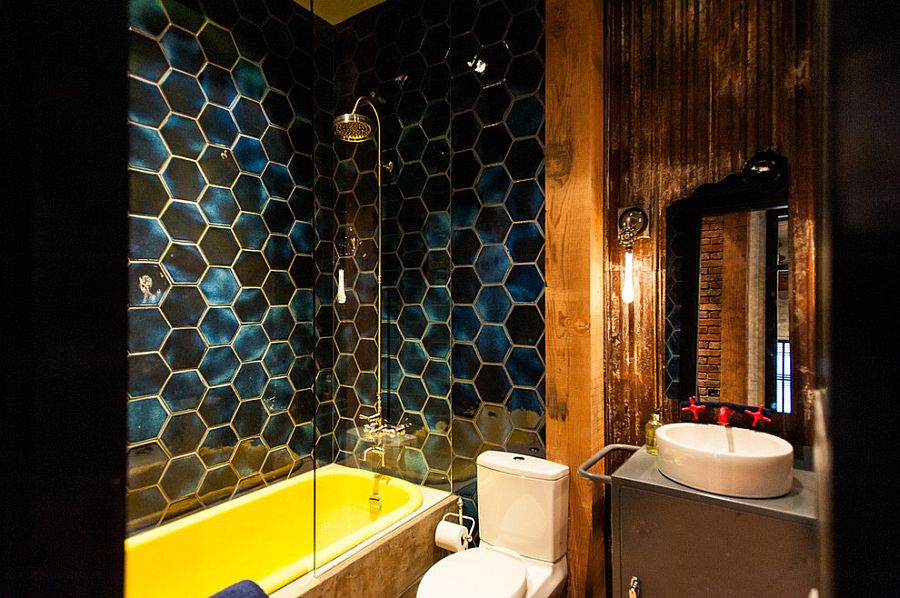 Blue and yellow bathrooms are far more fun than the more conservative ones in just blue and white. It is a color palette borrowed from nature (imagine a sunrise on a clear summer day, maybe as you take in the gorgeous ocean view!), and the presence of yellow adds brightness and freshness to even the most unassuming bathroom. Finding that perfect balance between relaxed and ravishing, these bathrooms in different shades of blue and yellow will inspire you to embrace this vivacious duo.
Explore Shades and Styles
There are plenty of styles that you can embrace as you give the bathroom a blue and yellow makeover. For starters, there is the ever-popular beach style with its many coastal quirks and nautical details. Instead of just going down the beaten red, white and blue path, replace the gaudy reds with pleasant yellow to fashion a unique and classy bathroom. For those who seek a soothing modern bathroom with spa-style ambiance, light shades of aqua and turquoise coupled with hints of mellow yellow can get the job done. Do not confine yourself to just one 'sky blue' and 'warm yellow', and explore the many shades of these two dynamic colors.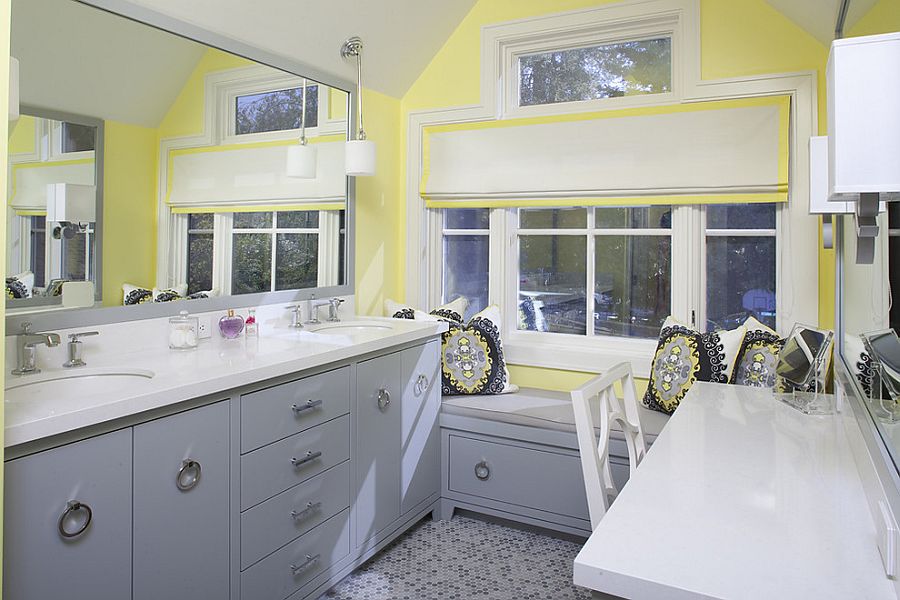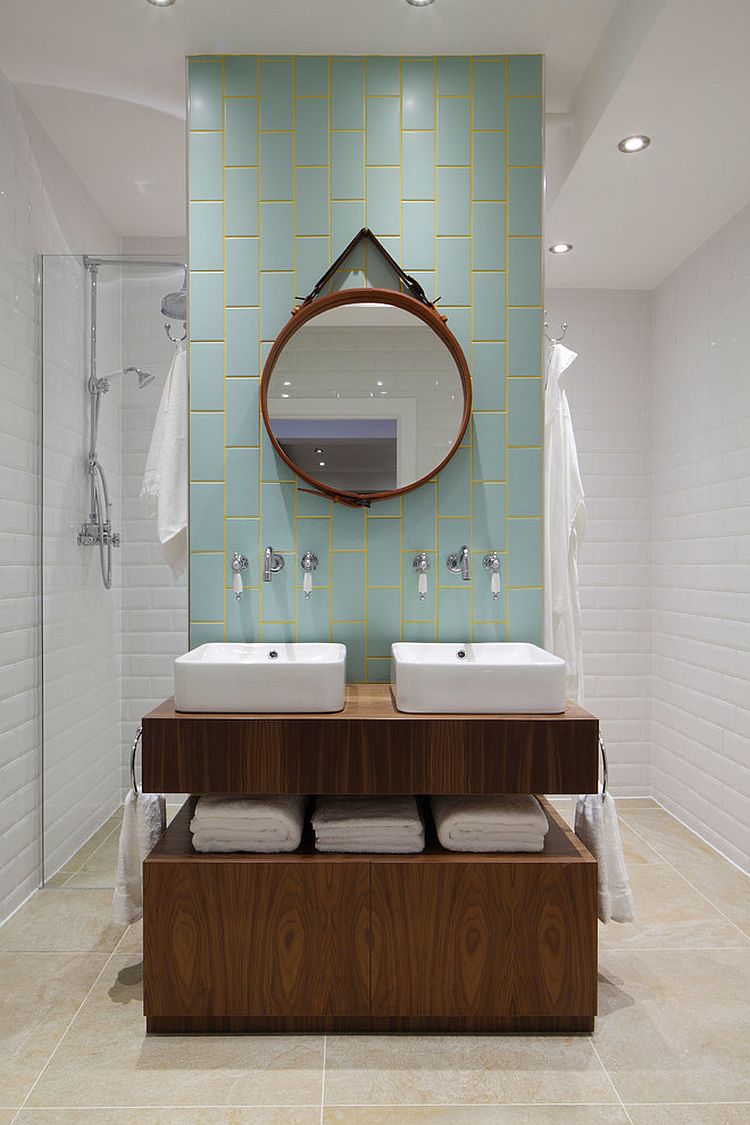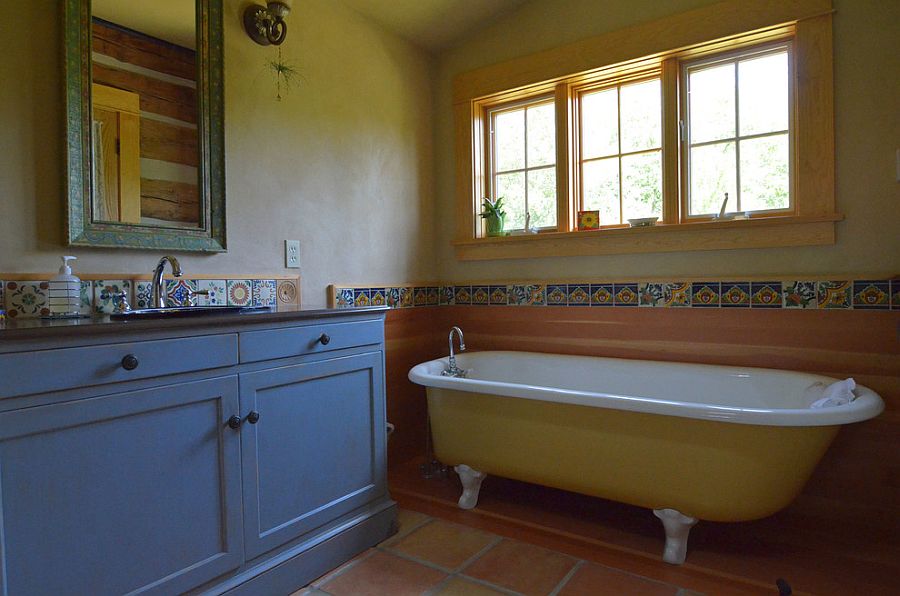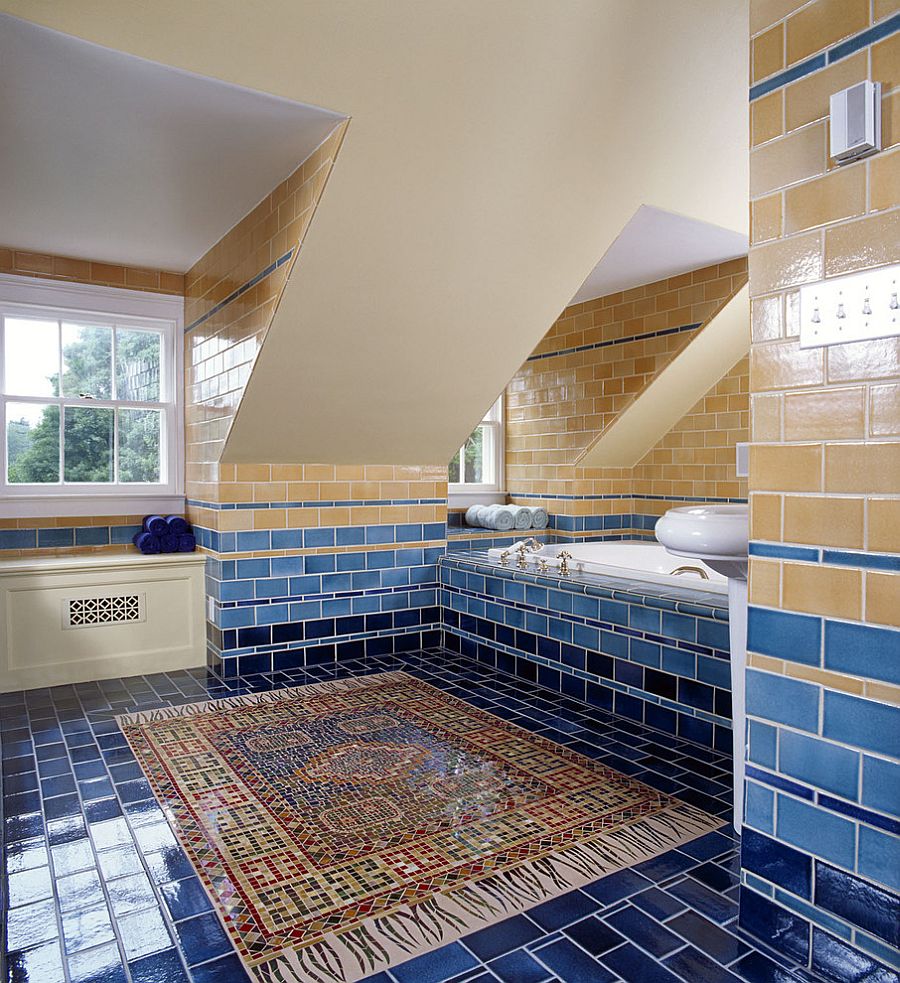 Ever-Present Accents!
Still worried about adding yellow to your existing bathroom in blue and white? Why not start with baby steps by incorporating simple yet effective yellow accents using towels, a side table next to the bathtub, a shower bench or even just a piece of wall art? Those seeking more color can also turn to a bathtub or sink in yellow to ensure that you strike a better balance between the two dominant hues. Always repeat the accent color (be it yellow or blue) throughout the bathroom to fashion a more refined look.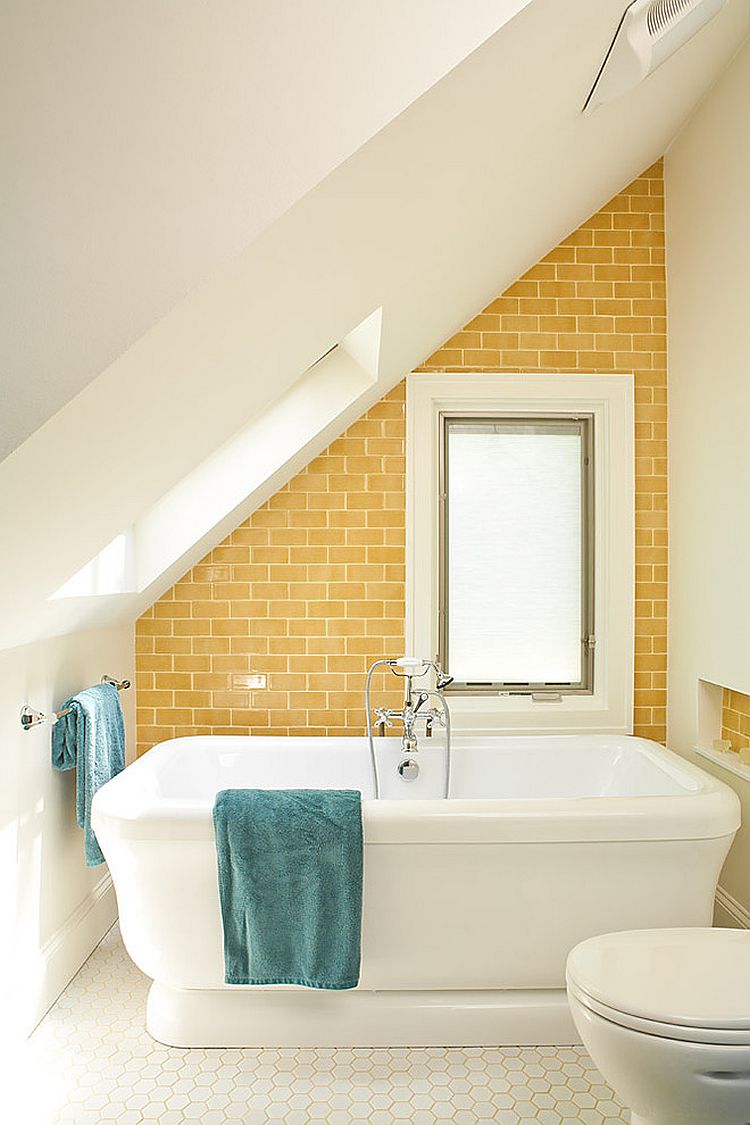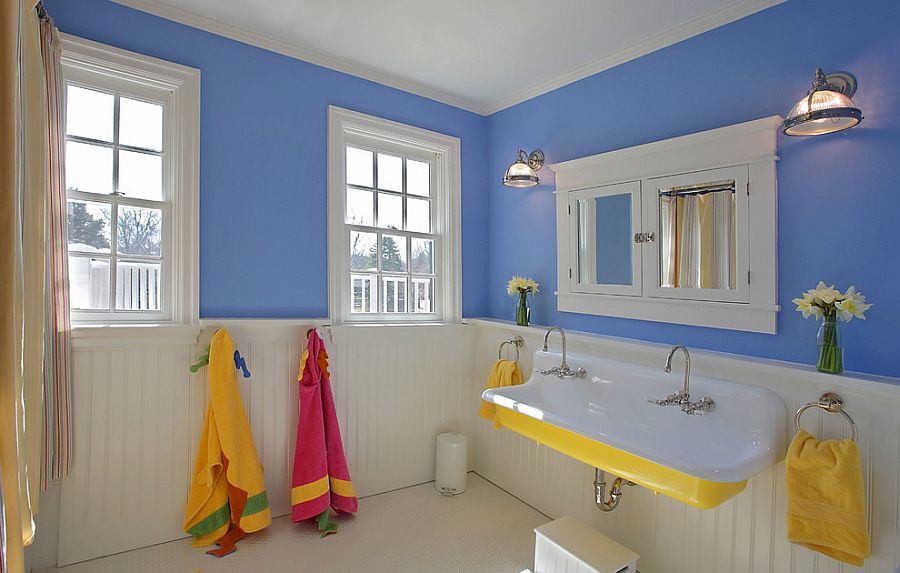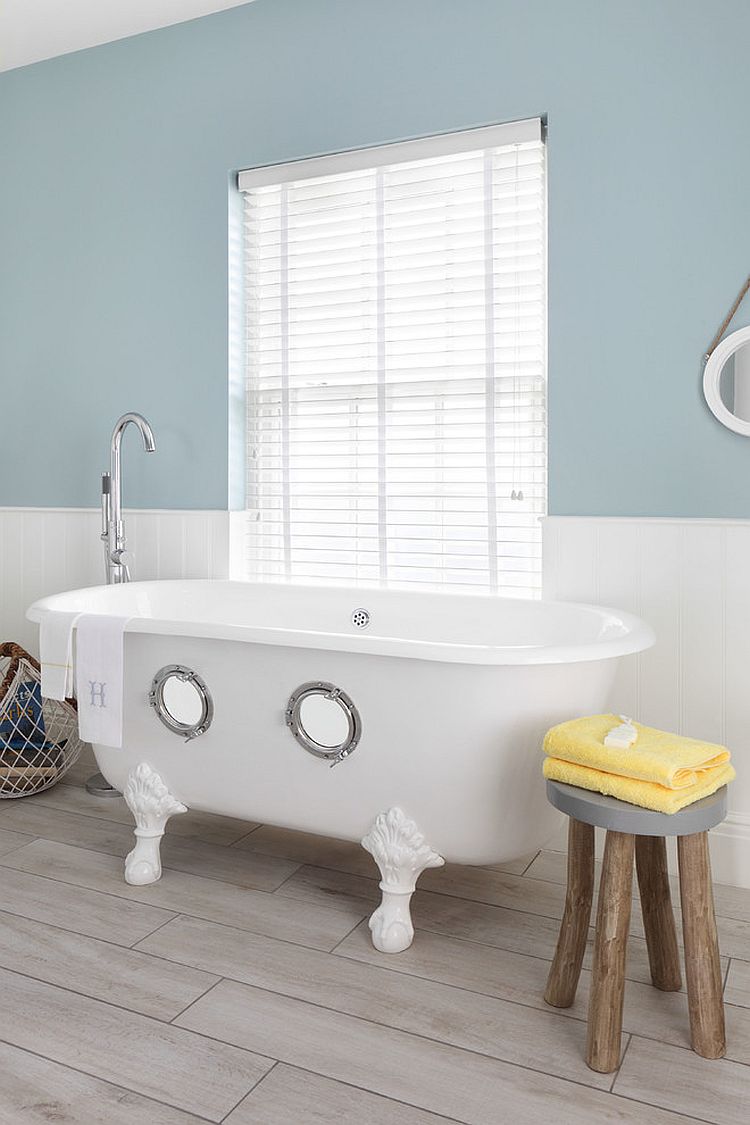 A Bolder Blend
We have already showcased bathrooms in which a subtle use of blue and yellow makes an impressive statement. But maybe that is just not your style, and you might prefer a more flamboyant bathroom with eclectic brilliance or Bohemian beauty. Deeper shades of blue and yellow with a glossier finish can turn the seemingly ordinary bathroom into a dramatic and glamorous space that will dazzle you with its uniqueness and energy. The darker the two colors, the stronger the visual contrast on offer. Sure, this is not a look that works well in understated, contemporary bathrooms, but not everyone is afraid to go bold!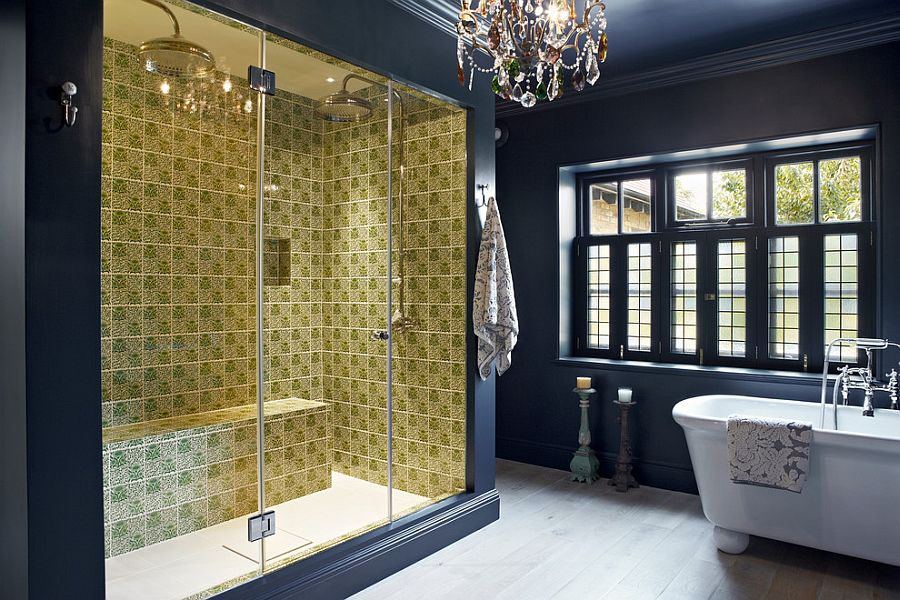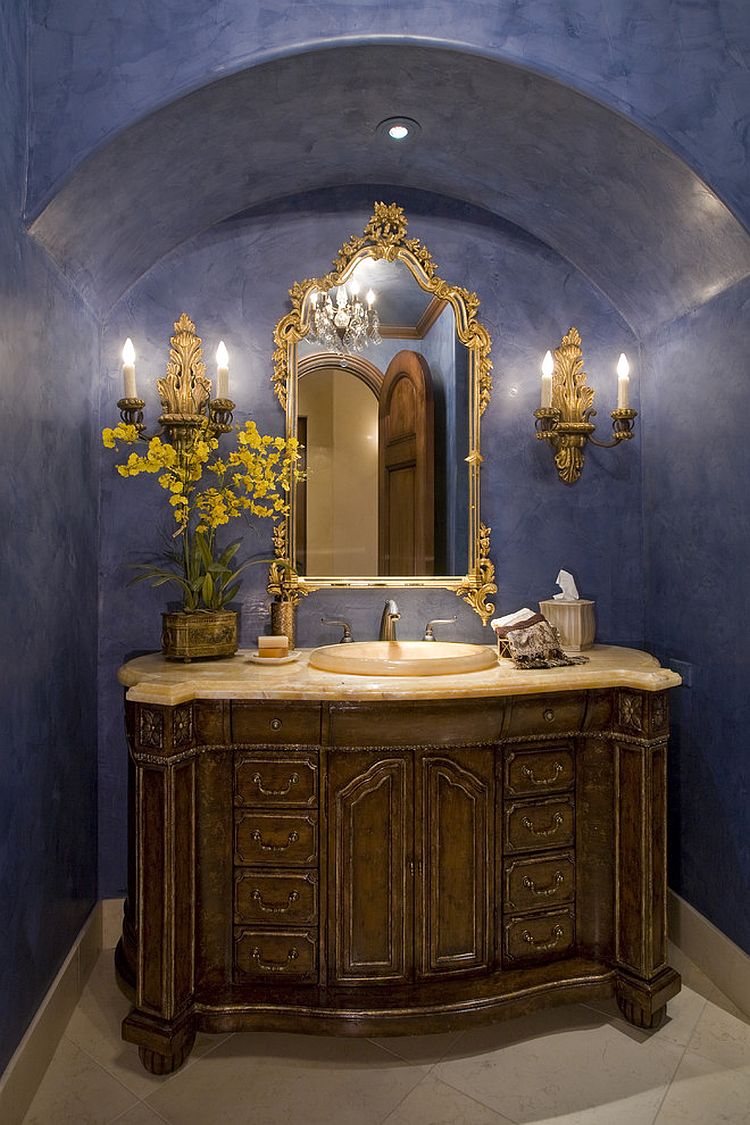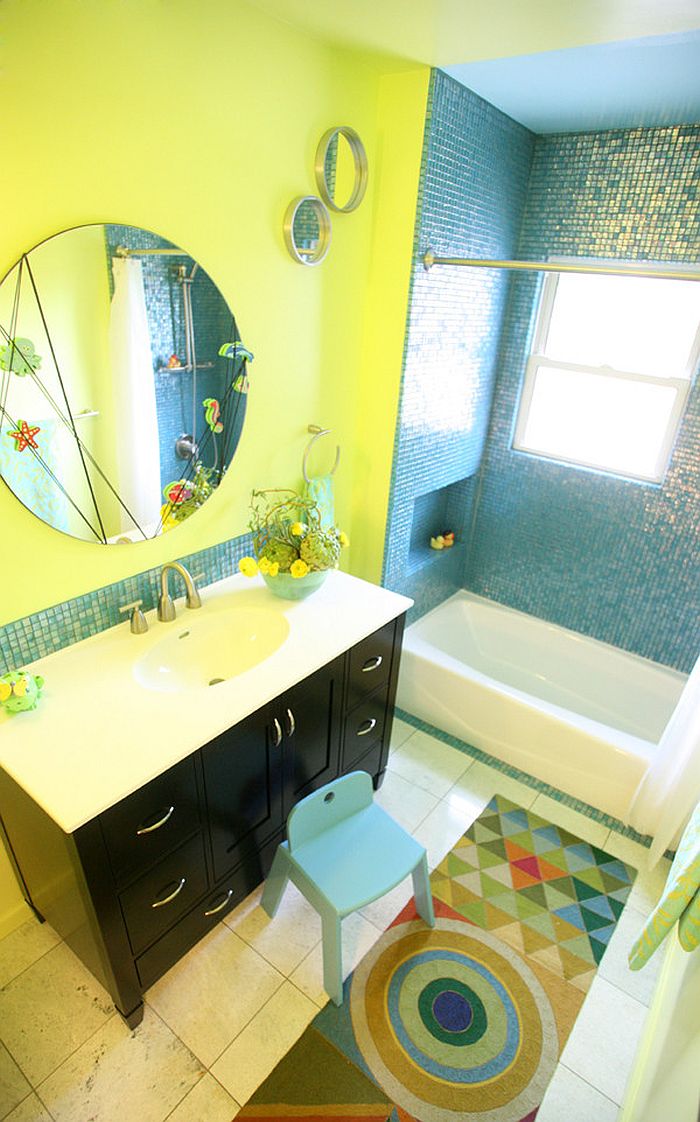 Exquisite Textural Flair
Ah, the allure of Mediterranean bathrooms! Styles such as Tuscan and Moroccan are great for bathrooms draped in yellow and blue, and you can tone up both color and pattern in these spirited settings. Patterned tiles in blue, Venetian walls in yellow and a hint of gold around the bathroom vanity and mirror create an opulent and exotic escape that you will enjoy for years to come. It is in these bathrooms that yellow and blue act as a link between the modern and the classic as they link a Mediterranean backdrop with modern fittings to provide the best of both worlds.