They might be the tiniest room of your house, yet they often end up making the biggest impression with friends and family. The powder room is an absolute showstopper when done right. It gives you a wonderful opportunity to try out new colors and styles – those you would normally not consider for the living room or the bedroom. It gives you greater design freedom despite the cramped room on offer. And often it can be a world in itself; detached from the spaces around it and transporting you into a world that is entirely new. But what are the coolest powder room styles of the season?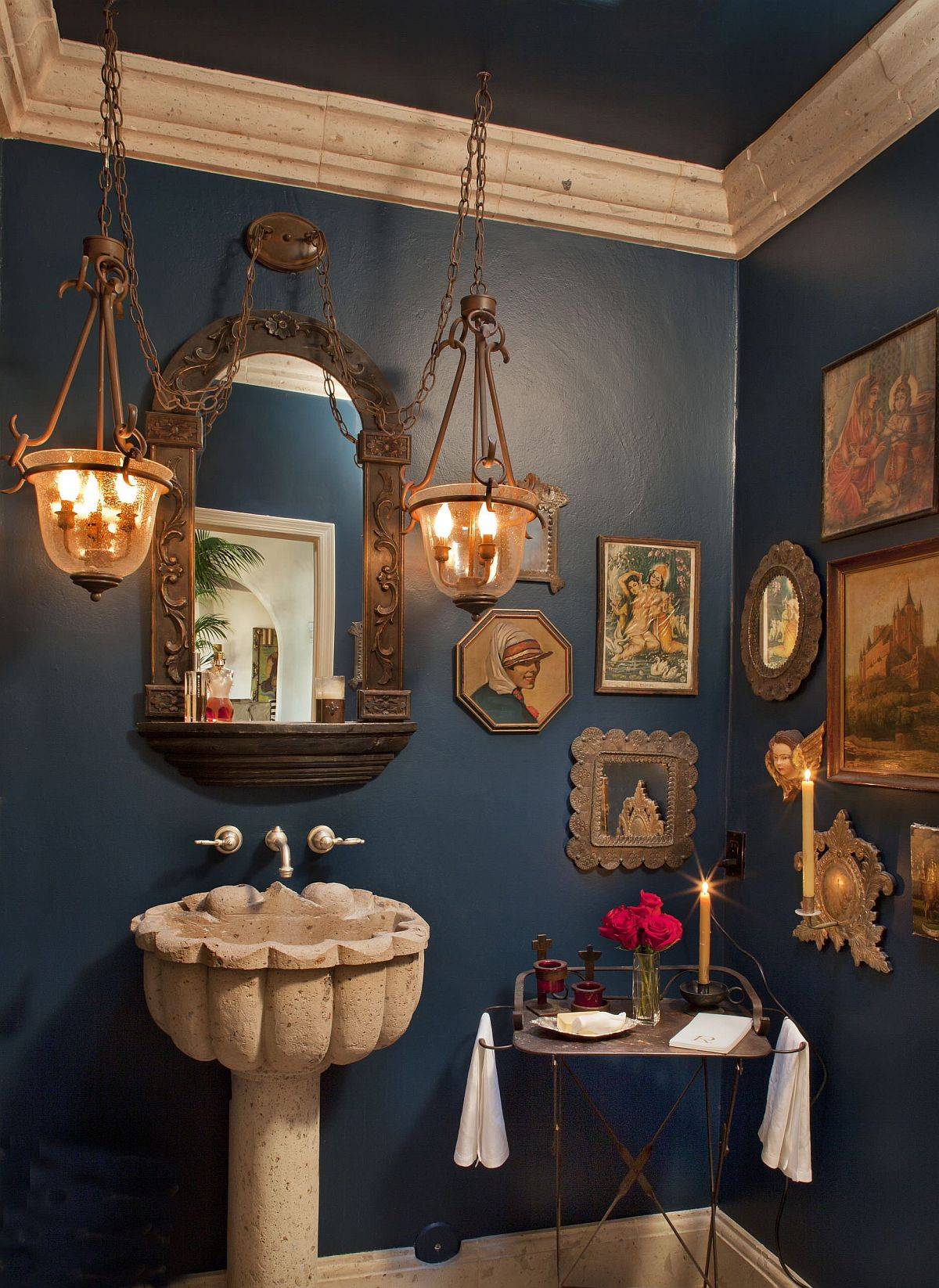 The best styles for powder rooms are those that combine that something different with smart functionality and proper use of space. Most popular powder room styles tend to be 'brilliant' in their visual appeal even as they still retain an air of contemporary class. From relaxing beach style and coastal influences to unexpected eclectic charm, this is a look at 15 powder rooms that introduce to you the trendiest styles of the season and beyond –
Eclectic Brings Together many Styles
What is a style that can pull off even while combing your own personal eccentric taste with bold colors and a touch of modernity? Well, eclectic comes to your rescue instantly and it is a style that also lets you work with other subtle style touches in an understated fashion. Generally considered a no-go in small spaces, the style works surprisingly well in small powder rooms. You only need to look at the delightful inspirations below to discover the beauty of the style in powder rooms.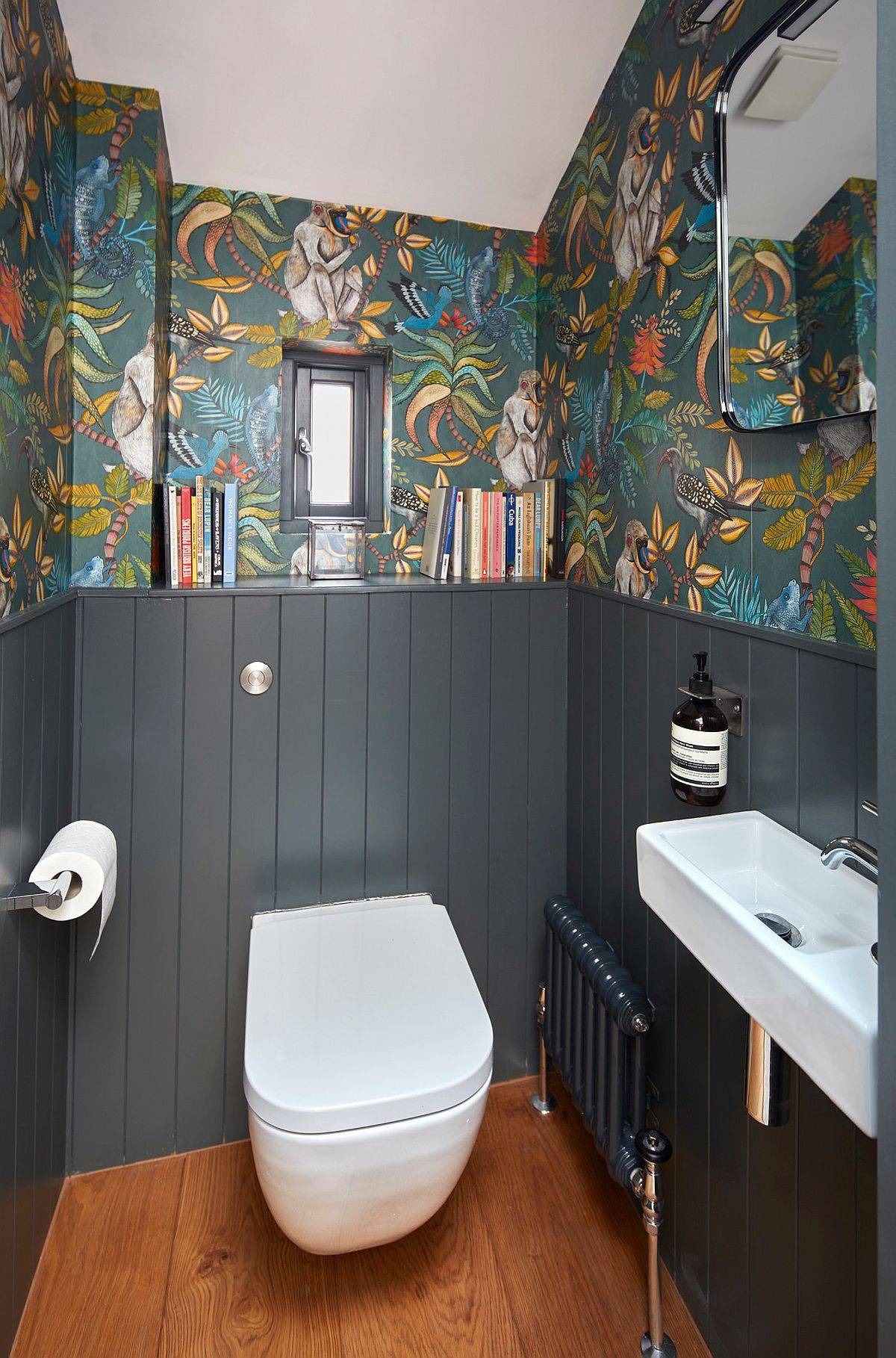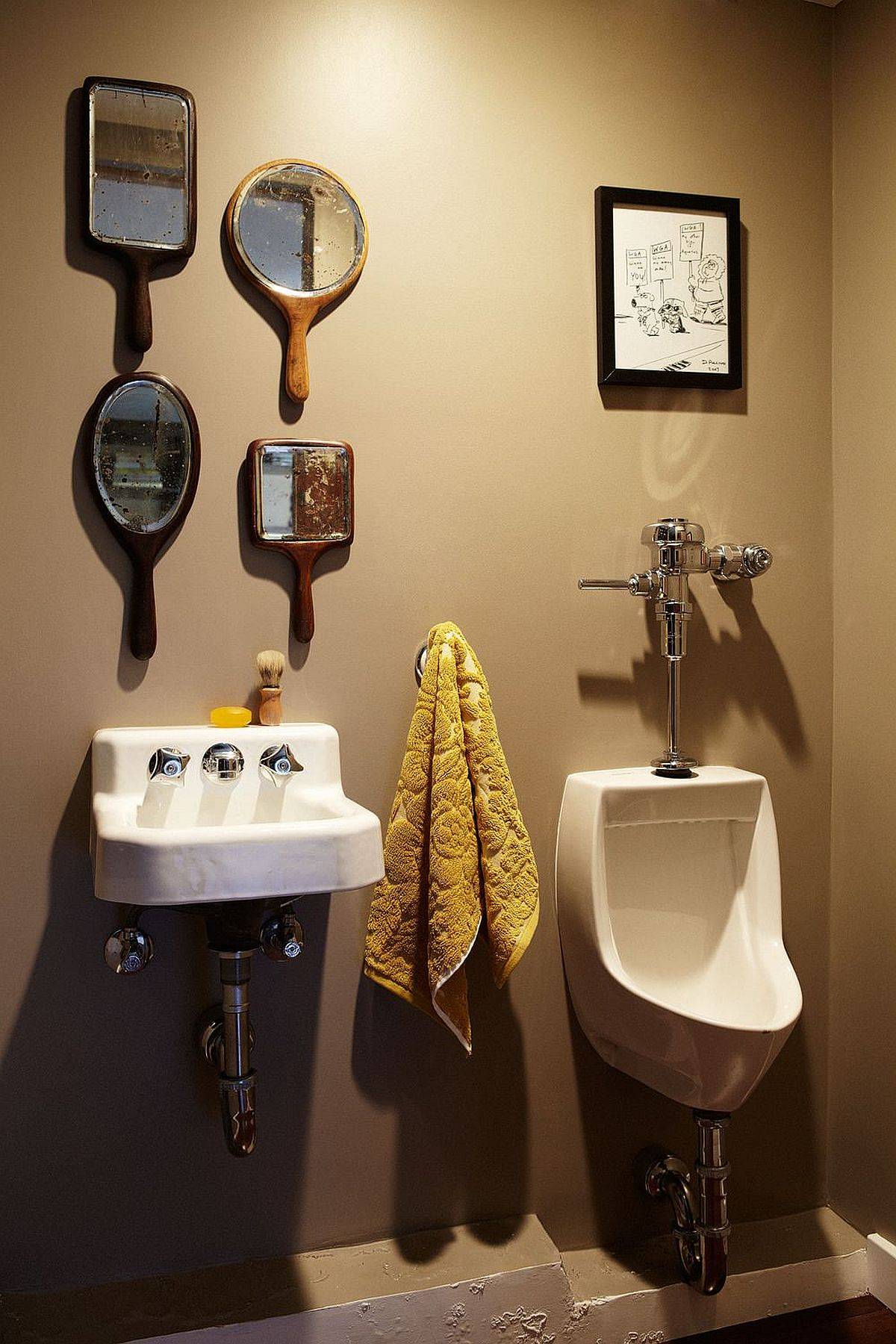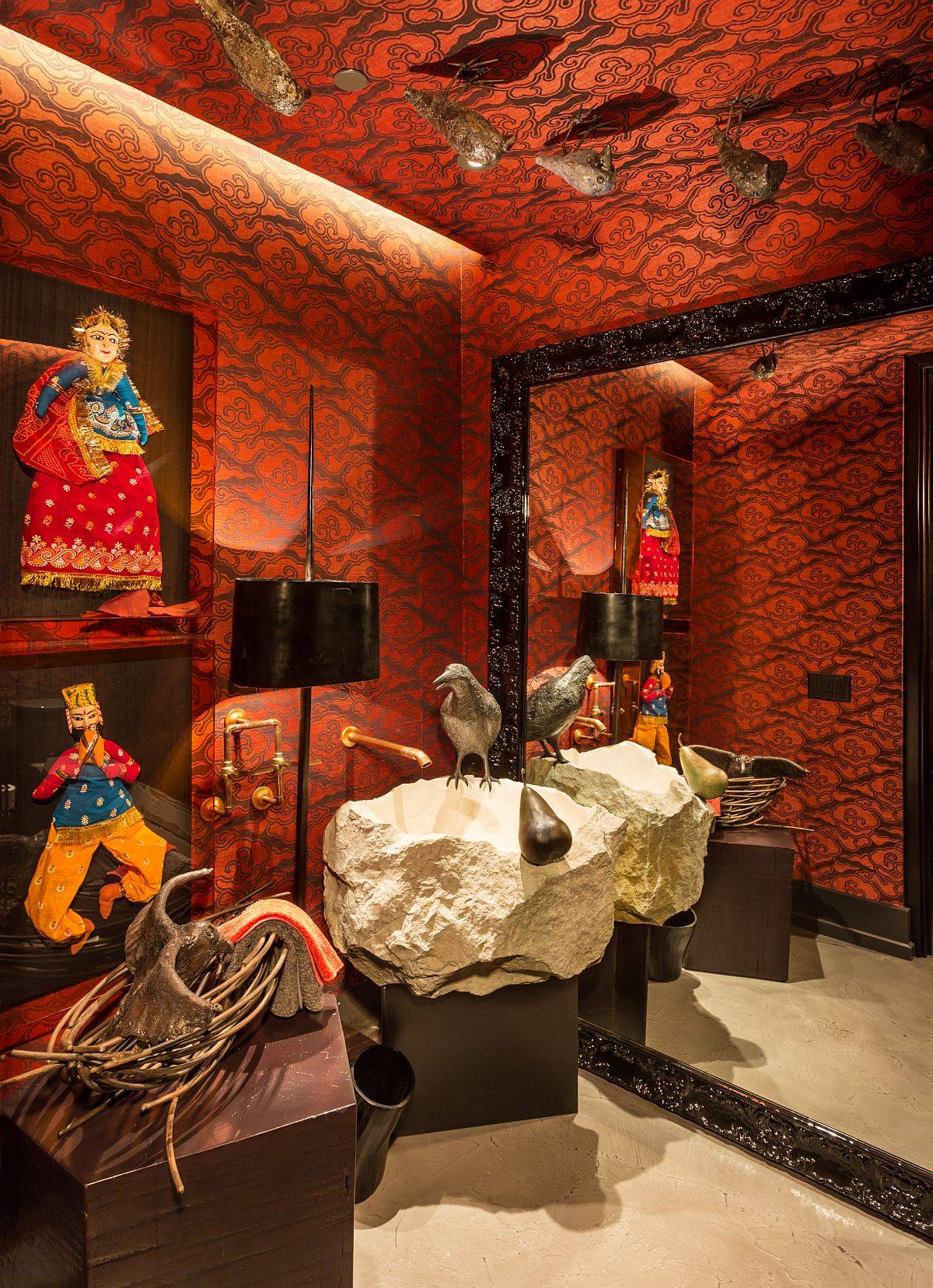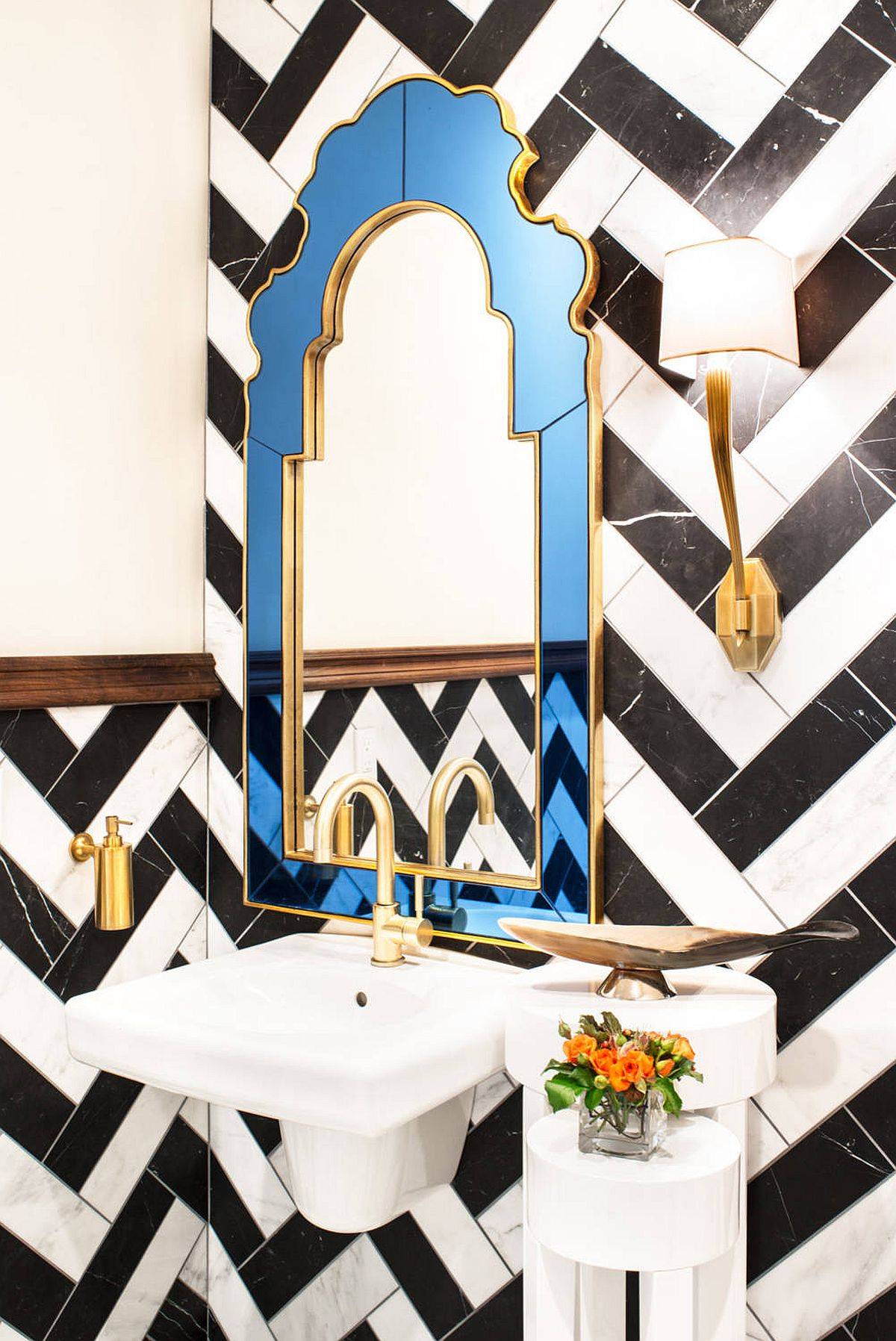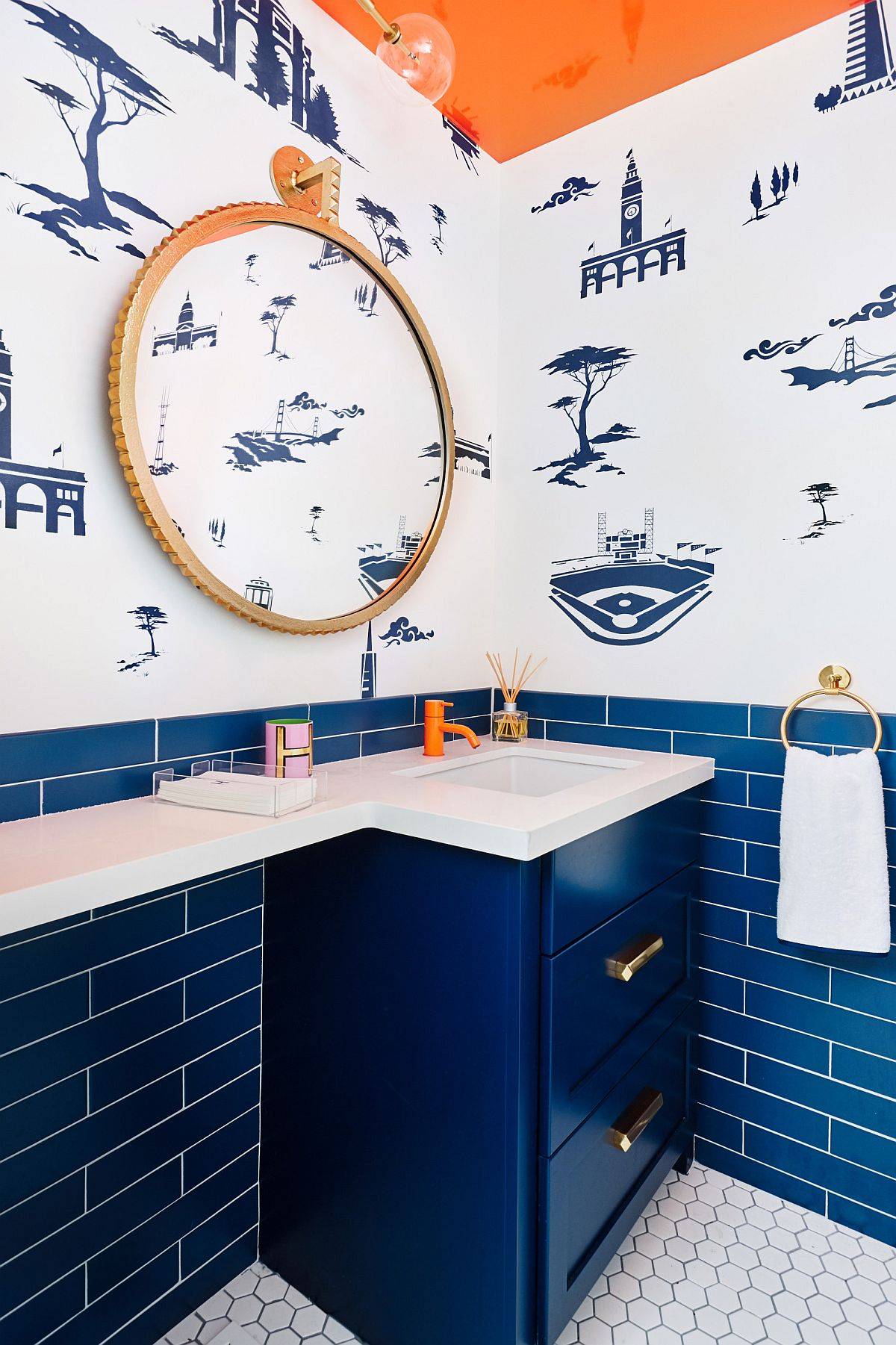 Beach and Coastal Styles to the rescue
Looking for a lighter, more cheerful look in the powder room even while creating a trendy look? Then it is hard to find a style more beautiful and apt than beach style at its breezy best. It is pretty easy to turn the modern neutral powder room in white into one with beach style or coastal overtones. Add beach-themed accents and patterns in blue to start the transformation and add other elements gradually. This is a space where pattern-rich contemporary wallpaper and creative lighting fixtures are absolutely welcome.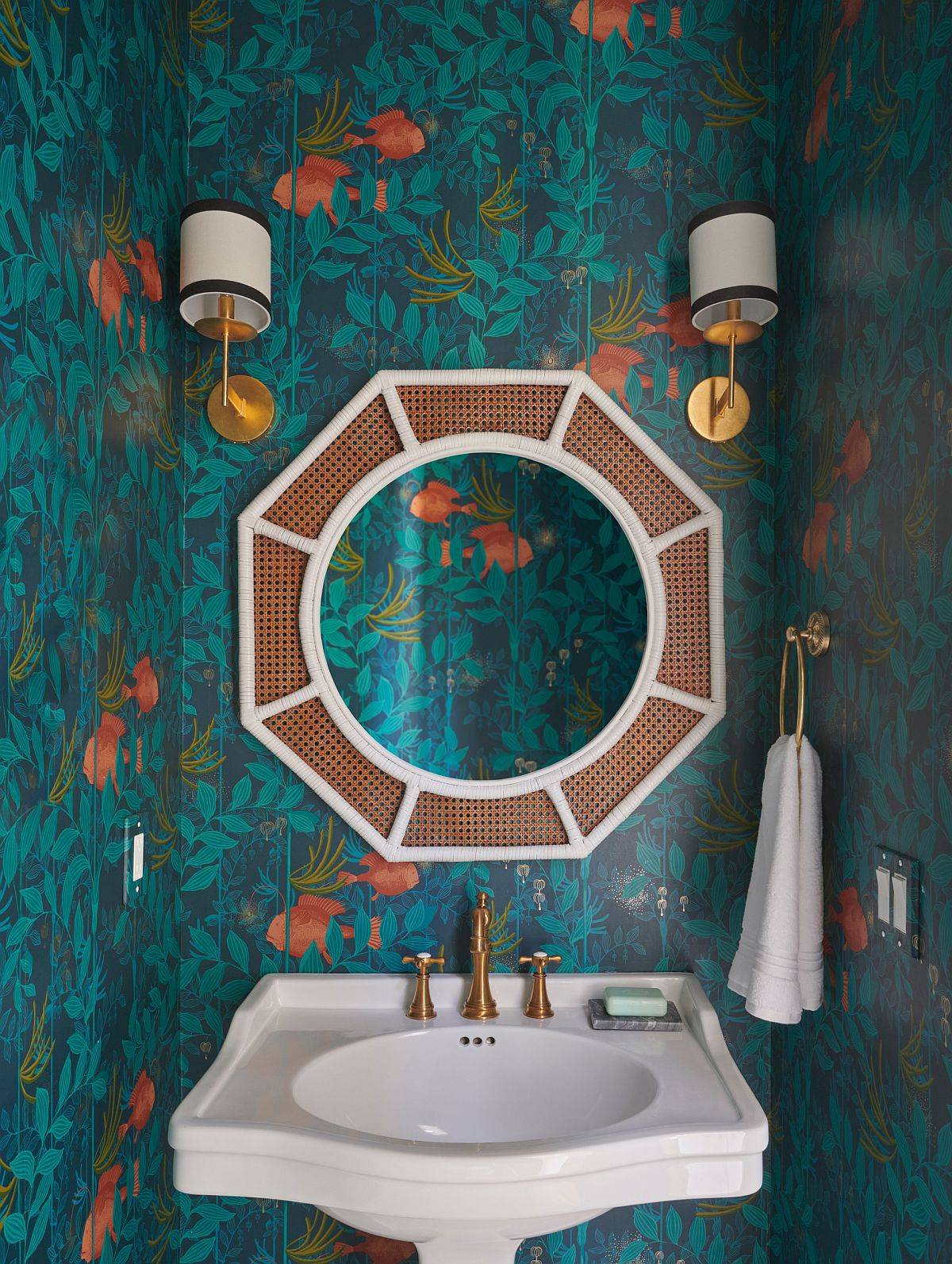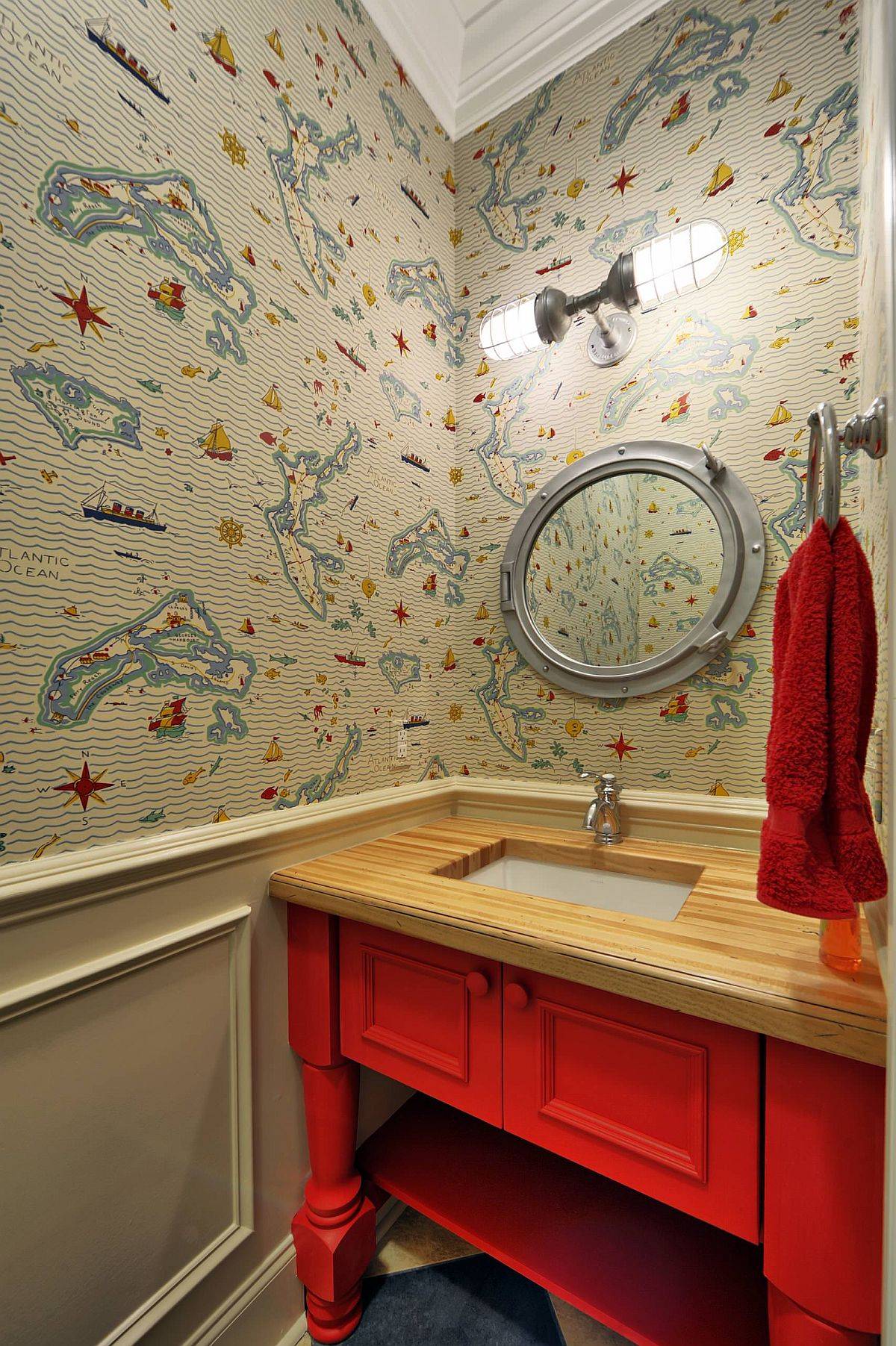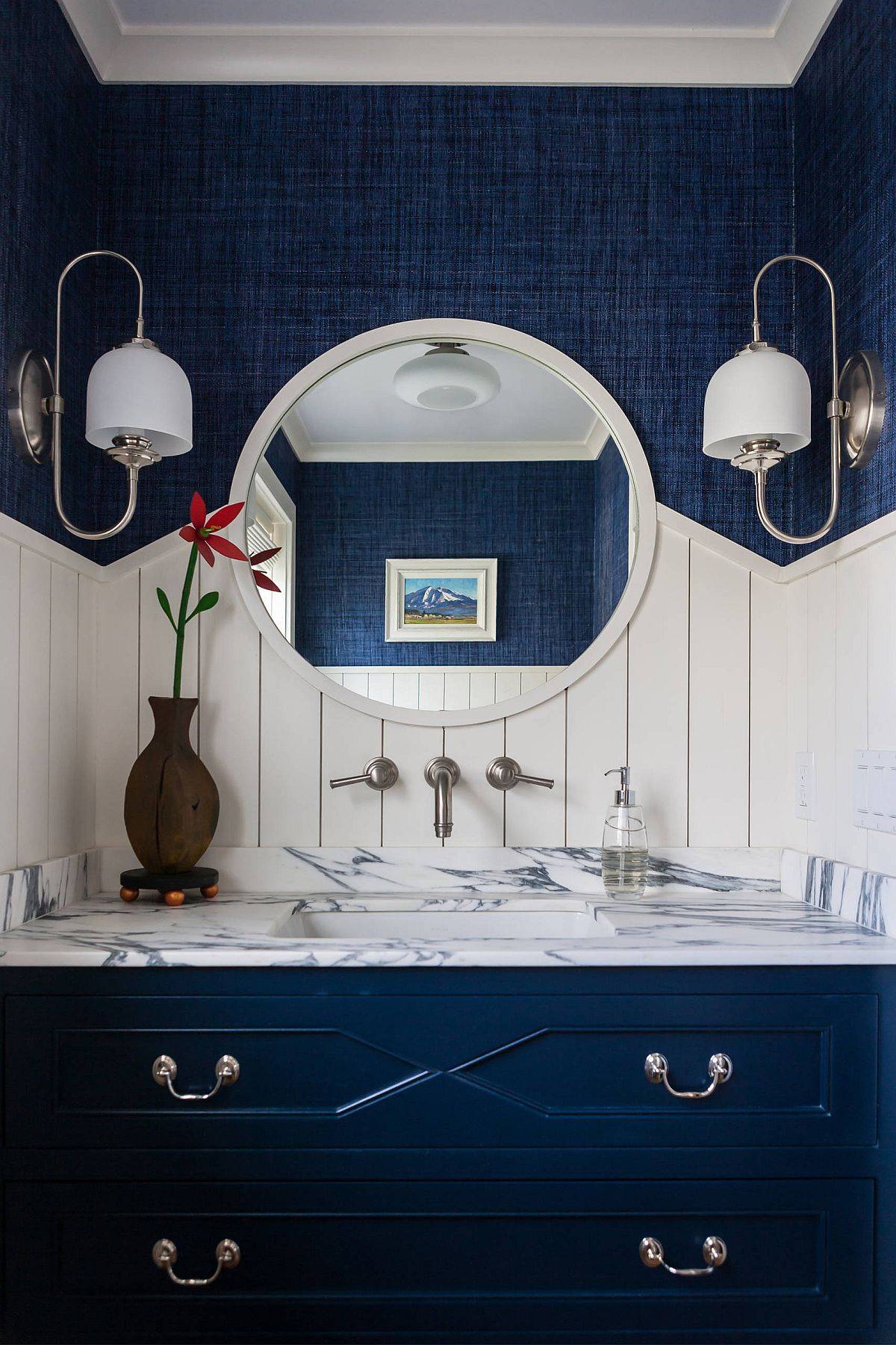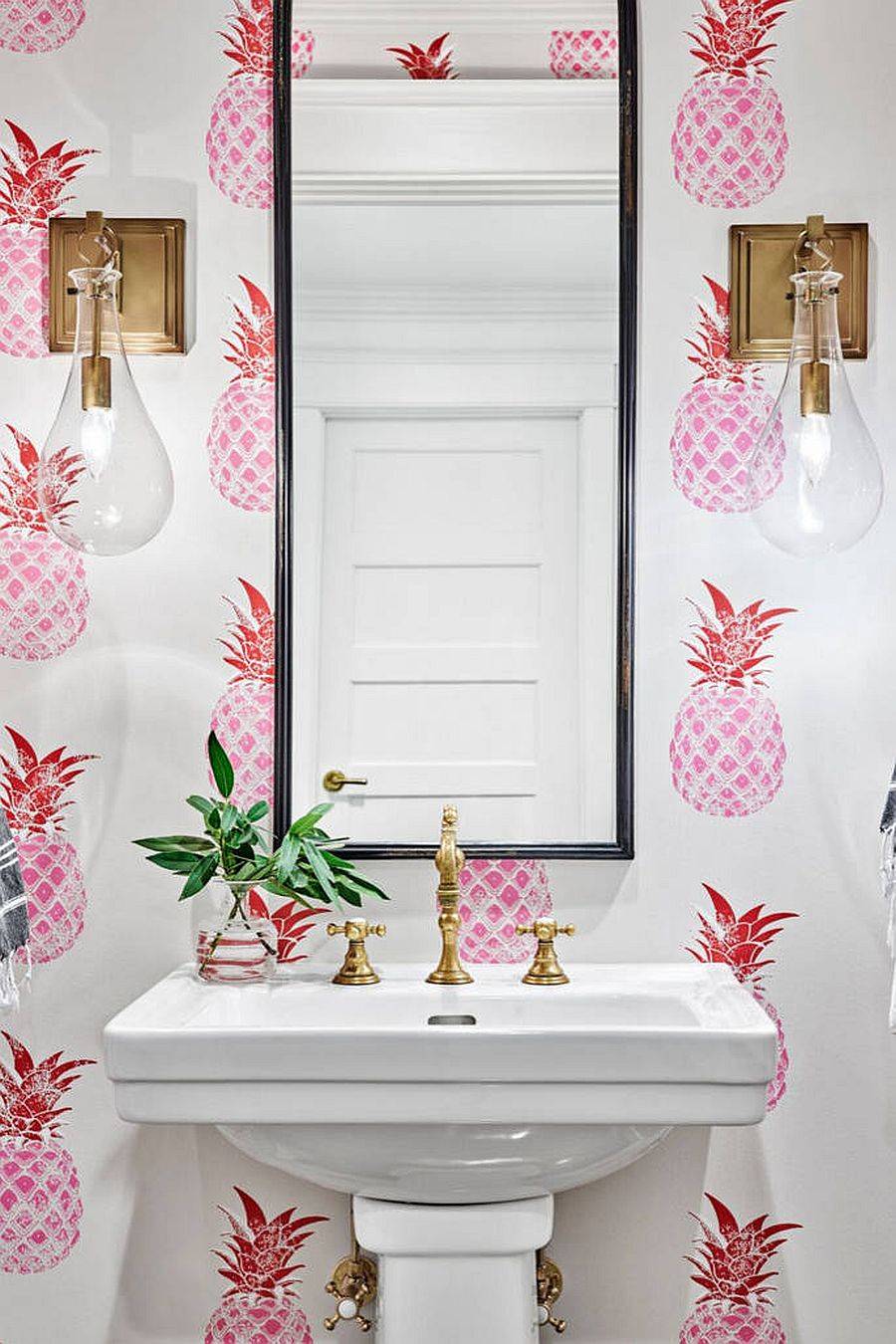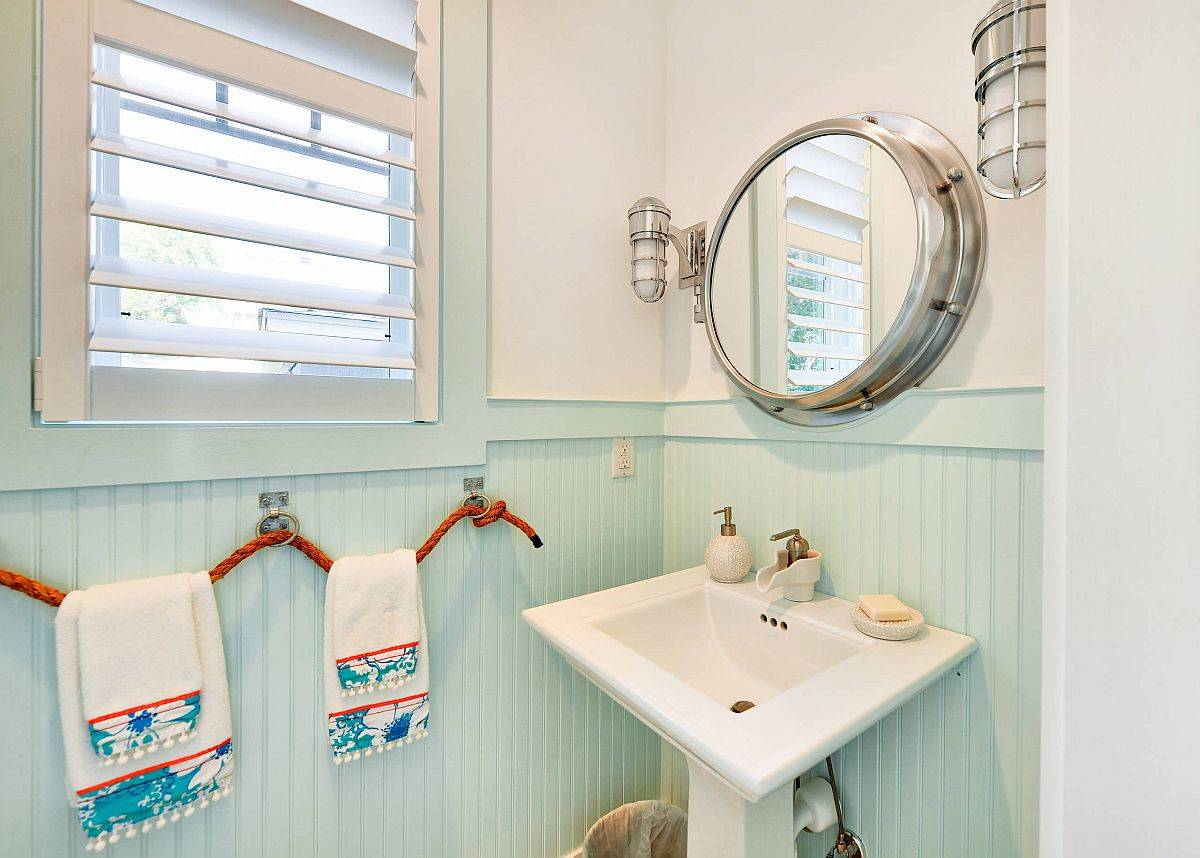 Modern Rustic at its Refined Best
Yes, we know that rustic is a style that is not all that common in most modern homes and that is what makes it so perfect for the brilliant little powder room. Modern rustic design elements bring with them a world of textural contrast along with contemporary ergonomics that are perfect for the small space. Everything from that natural edge vanity in the corner to the rugged walls, exposed wooden elements and rustic lighting ensures that you have a powder room that is just visually captivating. In a few rare cases, you can even add a custom stone wall for a more authentic rustic appeal to the space.