The best bed sheet ideas are fascinating finds that will complete your relaxing comfort zone. After thorough deliberation on your bedroom design, the best color, and motif, now is the time for adding details. Mostly, it involves dressing up the bed not just to attract attention but also to make it more comfortable. Nothing beats coming home to a calming and relaxing environment after the end of every busy day.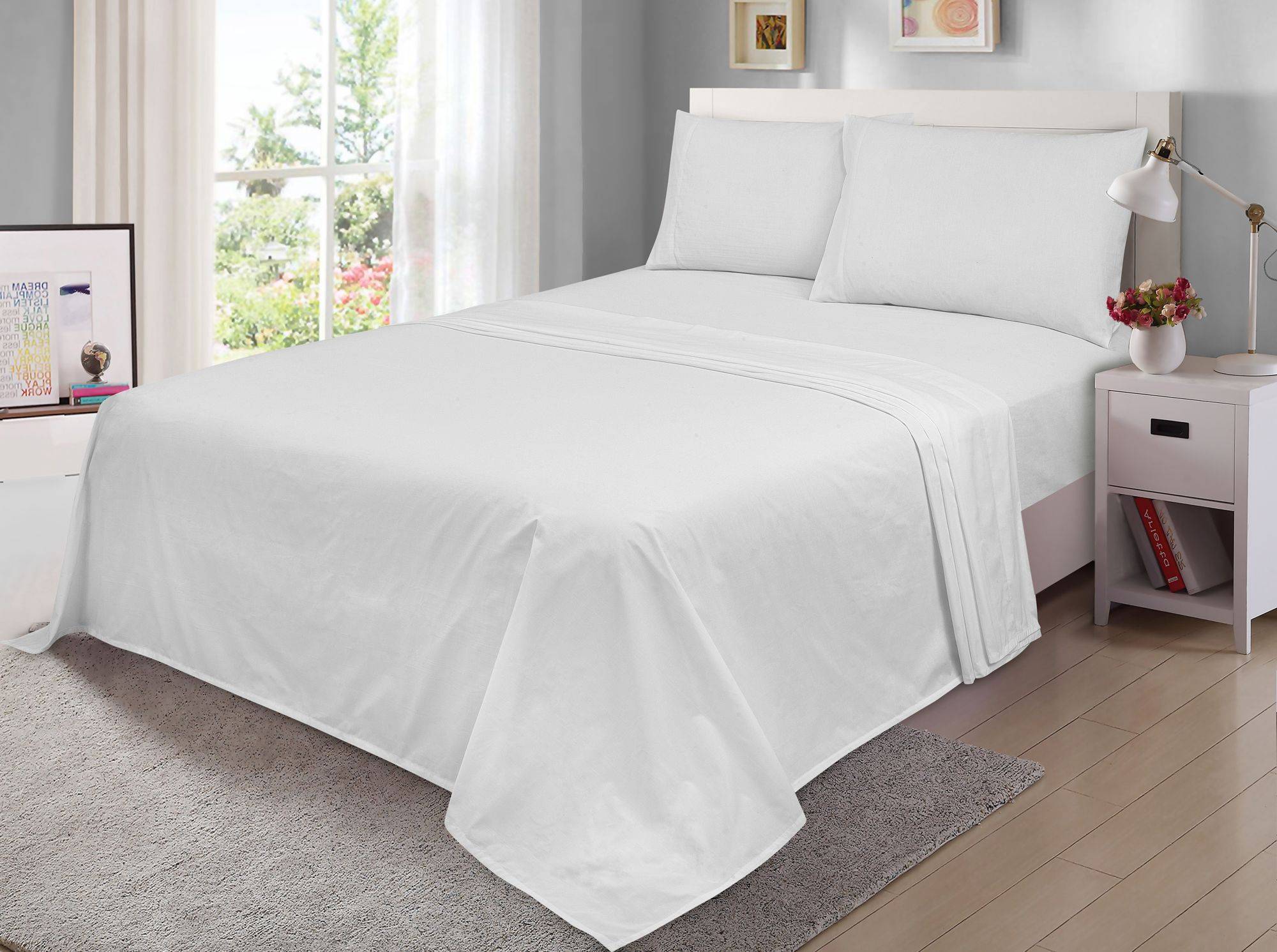 Whatever your bedroom theme, changing the atmosphere is easier with the best bed sheet ideas. These fascinating finds can transform your cozy resting area without doing much of the tedious job. A fresh change of sheet is a surefire way of getting you more sleepful nights – although we know that most of us are not a fan of changing linens. So, here are a bunch of ideas you will love for your comfy little nest and maybe make it a little inspiring for a little muscle work.
Going Clean and Crisp with the Classic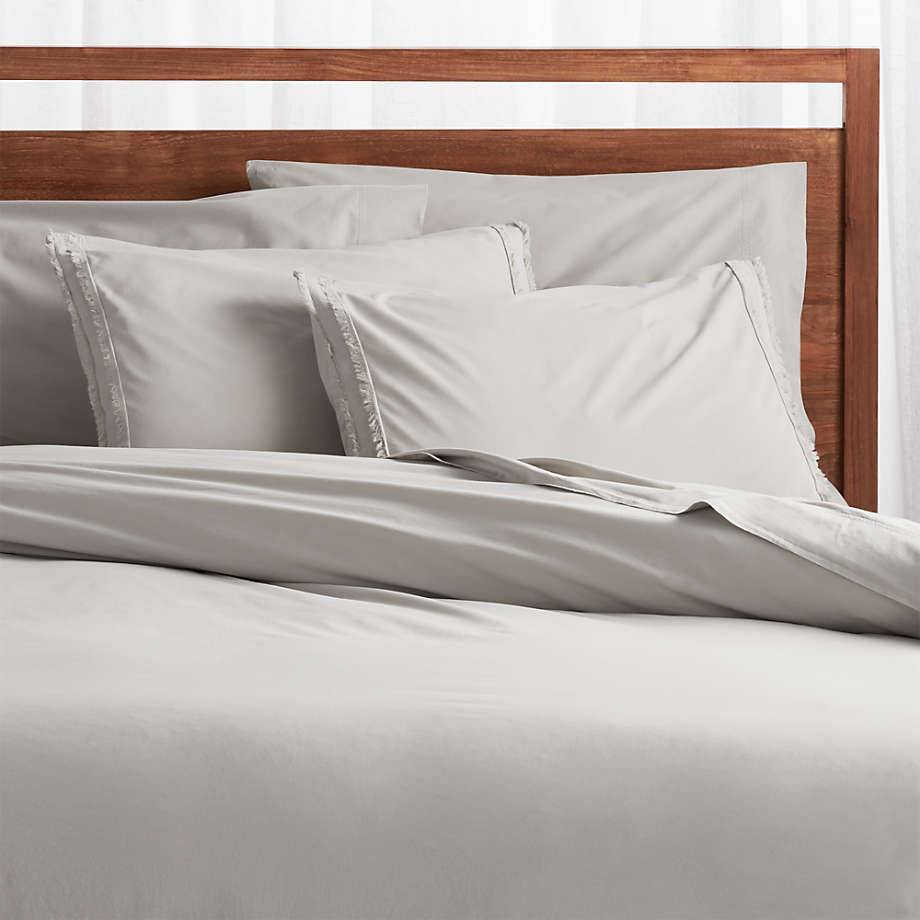 White or gray sheets and linens are popular in hotel settings. Using the same color hue in your home will also impart the same luxe hotel vibe into it. They are the best bed sheet ideas that are versatile for almost all bedroom themes and designs. This organic gray bedding set is a must-have in your closet whenever you want to whip a classy feel in your room.
Add Some Details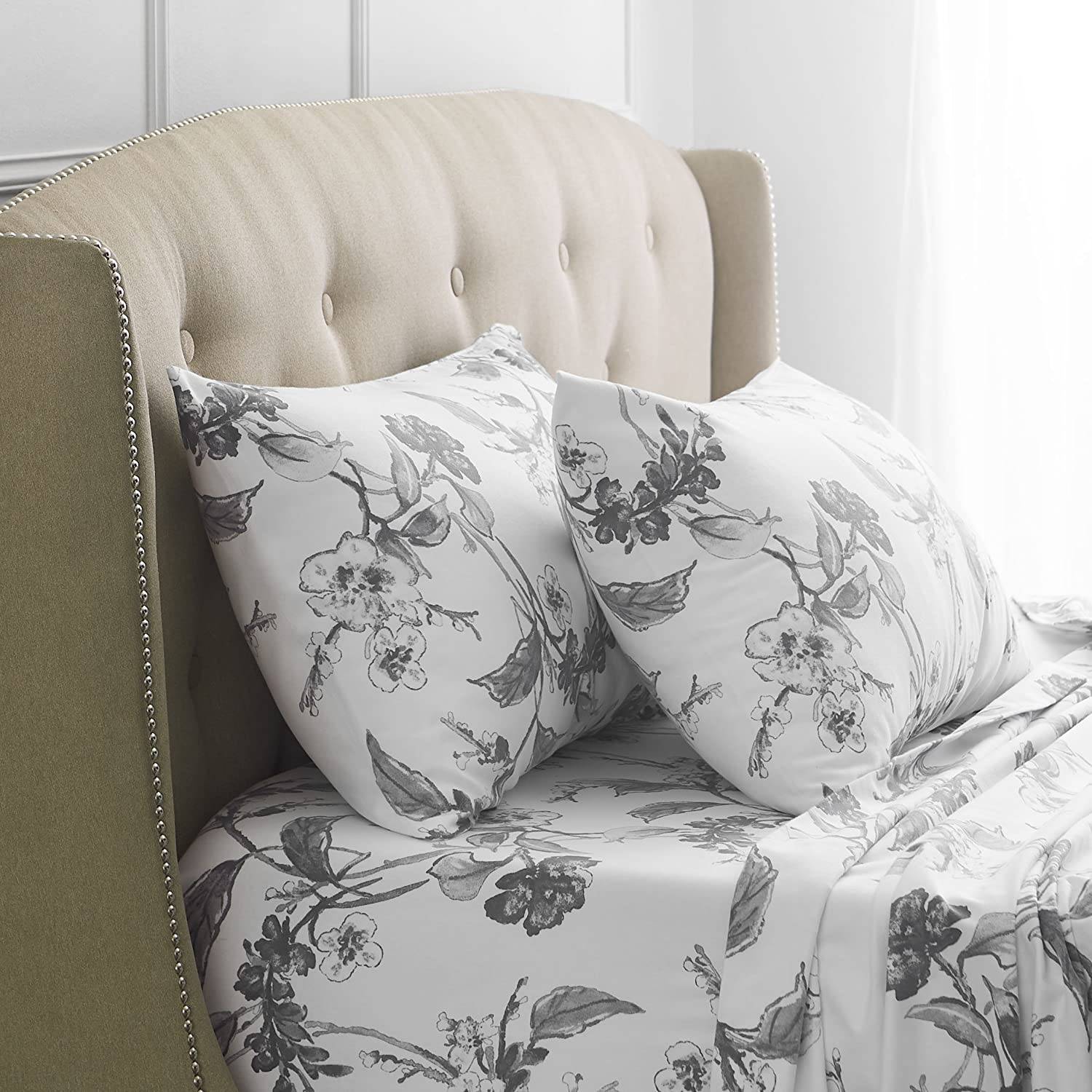 If you find the immaculate cleanliness of the color white boring, then spice it up with little details. You can still keep it subtle by choosing print details in subdued hues. Take this grey floral bedding on this modern bedroom, for example. It breaks the monotonous feel of plain white beddings without going overboard with colors. Thus, it maintains the serene and tranquil look you will love for your bedroom.
Lucky Luxury with Black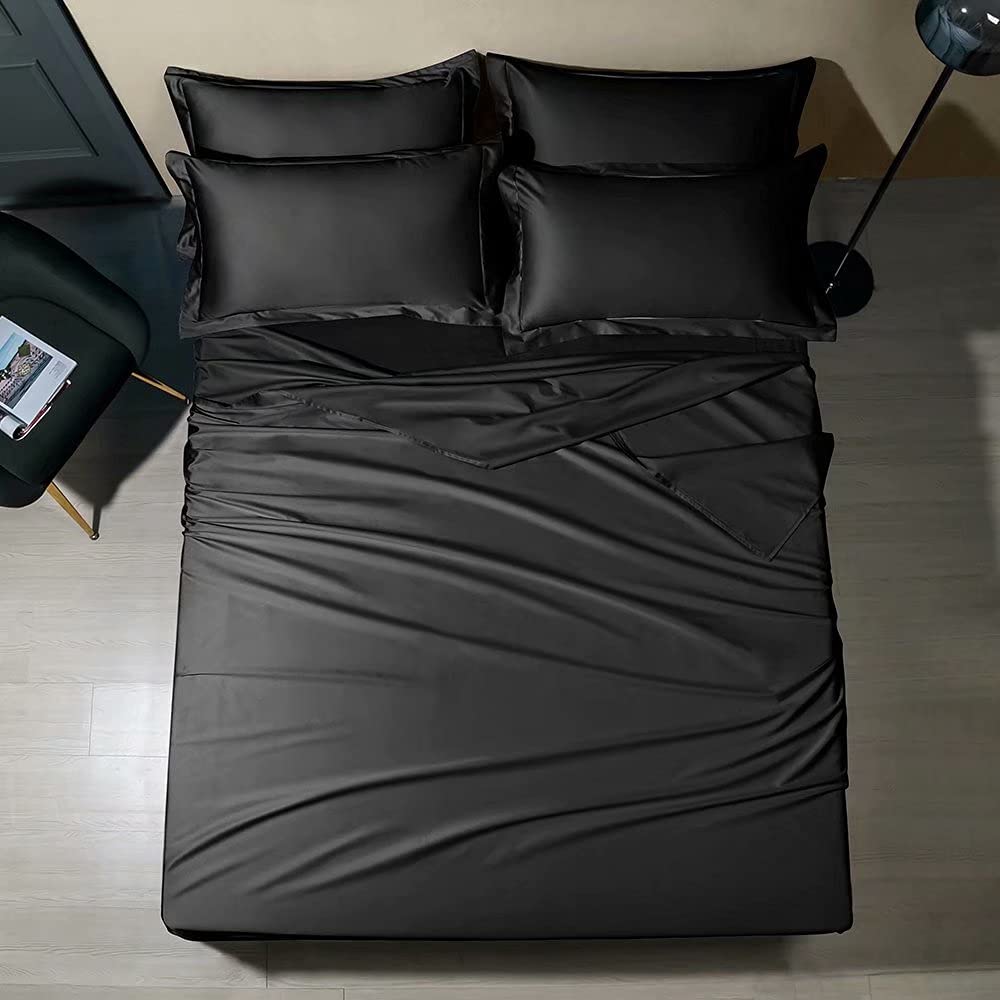 Not many people adore the black motif either for the home's interior or exterior. But those who can pull this off get that elegant and exciting bonanza of uniqueness. To maintain the luster of your bed sheet, opt for silk or satin linen. Such fabric is not prone to dusting, which can easily dull the sheets. These beddings are also wrinkle-free. Here is an example of how the black bed sheet ideas blend with the elegance of this black-themed bedroom.
Get Some Microfiber Beddings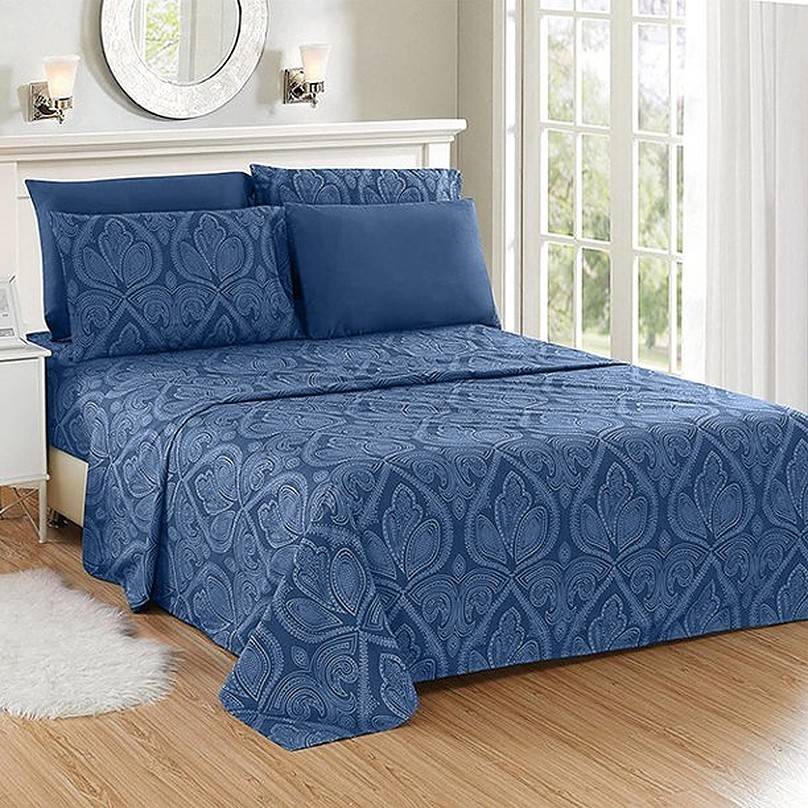 Tired of waking up to sneezes because of the fluff on your bedsheet? Then maybe microfibers are the best bed sheet ideas to consider when warding off allergies. They are also soft, easy to clean, and wrinkle-free. This navy-blue microfiber sheet helps set a relaxing mood with its serene color and repeating pattern. It makes the bed a stand-out feature in this farmhouse-inspired bedroom.
Cover the Bed with Calming Visuals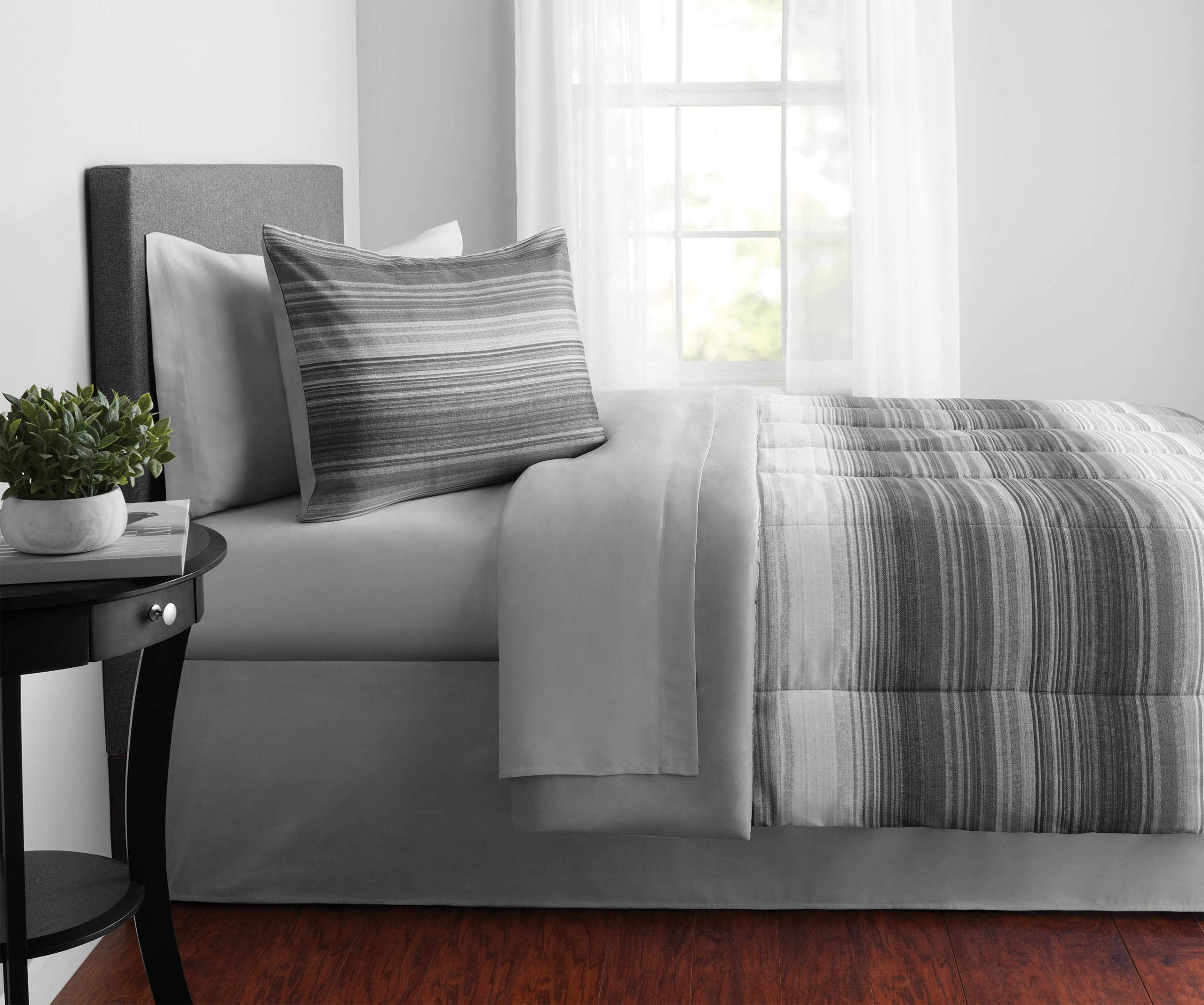 The best bed sheet ideas are a bonus perk for making the room appear more homely and relaxing. Thus, choosing bedding that exudes a style while imparting a visual appeal is a great idea. It sets the mood for your room to invite sleep and deep relaxation. The stripe and flowy designs in cool tones are often the best designs for this purpose.
Turn to Hypoallergenic Materials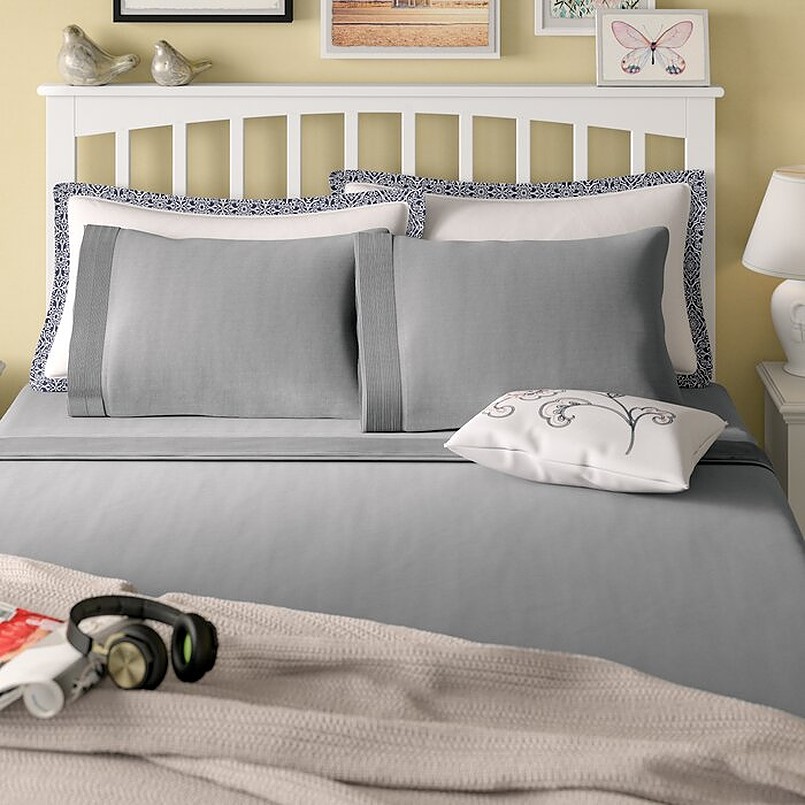 Here is another set of microfiber beddings for sensitive sleepers. Aside from its hypoallergenic nature, the two-toned soft color combination is also a perfect fit for a cozy bedroom. The complementing steel gray and bone color make it look approachable and charming. These are the perfect ensemble to complete a gray bedroom design.
Romantic and Dreamy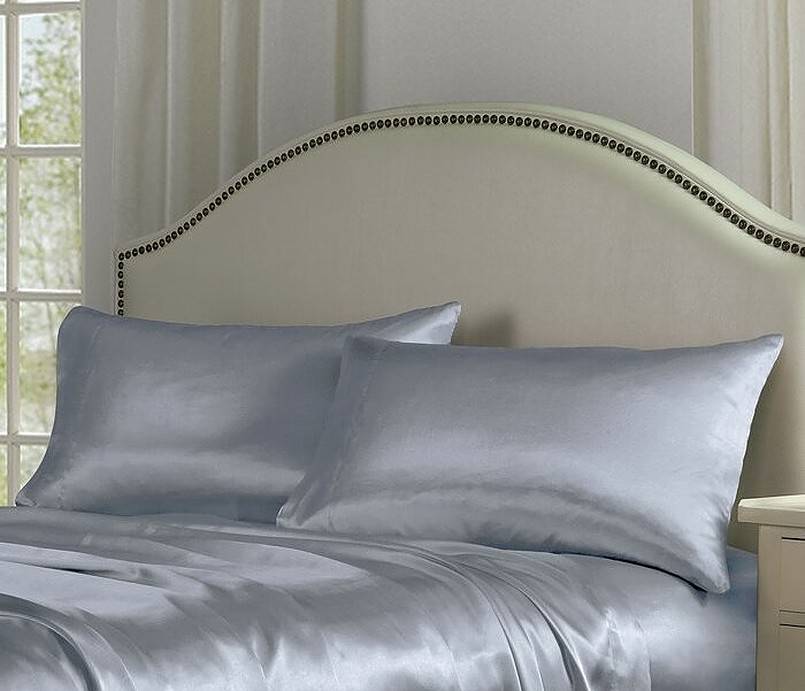 Satin is a luxurious and gorgeous material that commands a romantic aura every time. It also spells a deluxe ambiance that's perfect for a dreamy bedroom. Keep a set of satin bed sheets for special occasions like your anniversary or Valentine's Day. Or maybe for all those days you want to feel fresh, romantic, and majestic!
The Baroque Luxury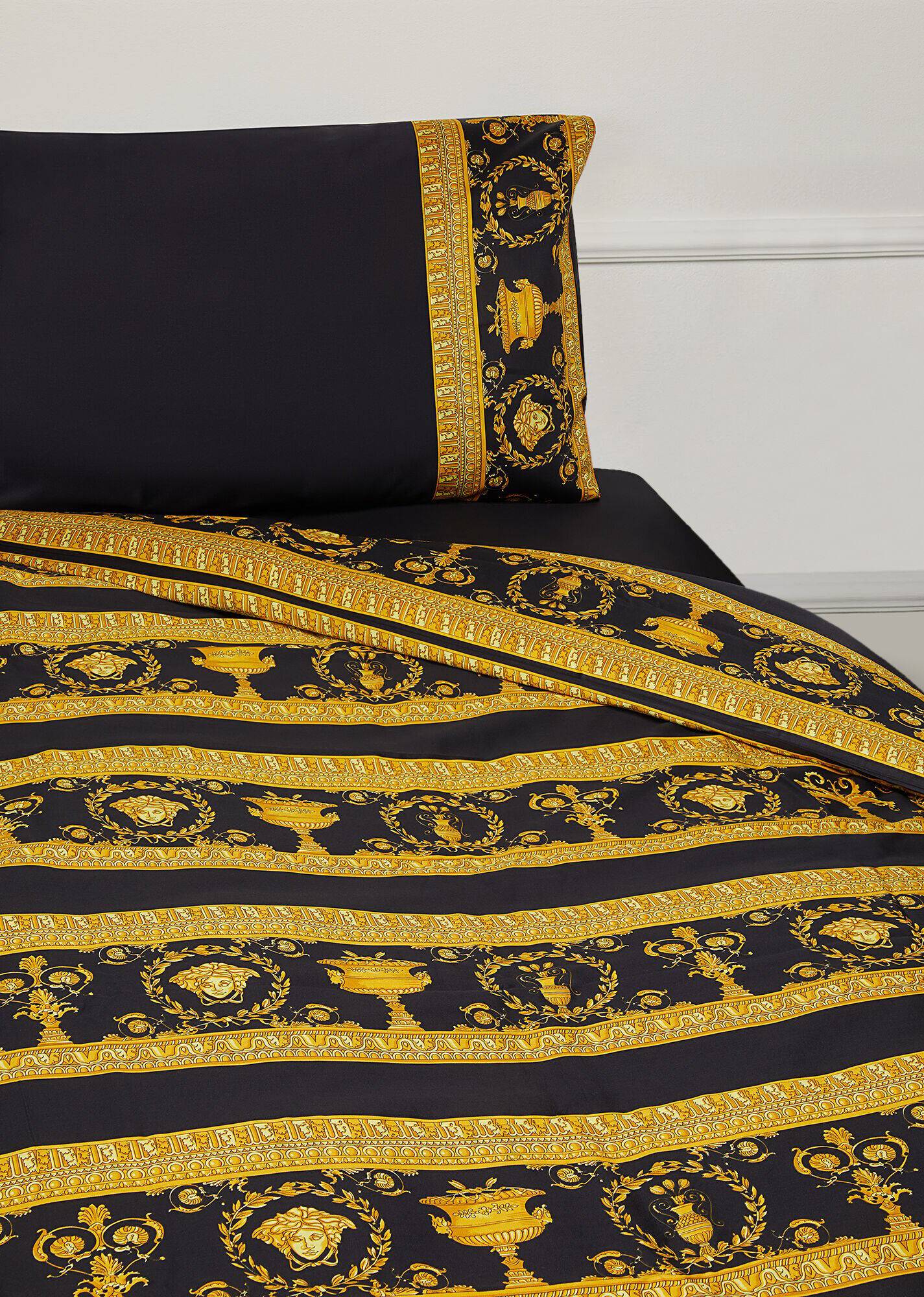 The baroque designs are often basking in opulence and luxury that signifies wealth and royalty. They also have an intricate pattern of designs and accessories that directs flow and dynamism. Their texture and color are rich and vibrant, exuding a sensuous charm. This gold-accented cover is one luxurious treat to draft the perfect baroque-inspired bedroom.
Go Bold and Wild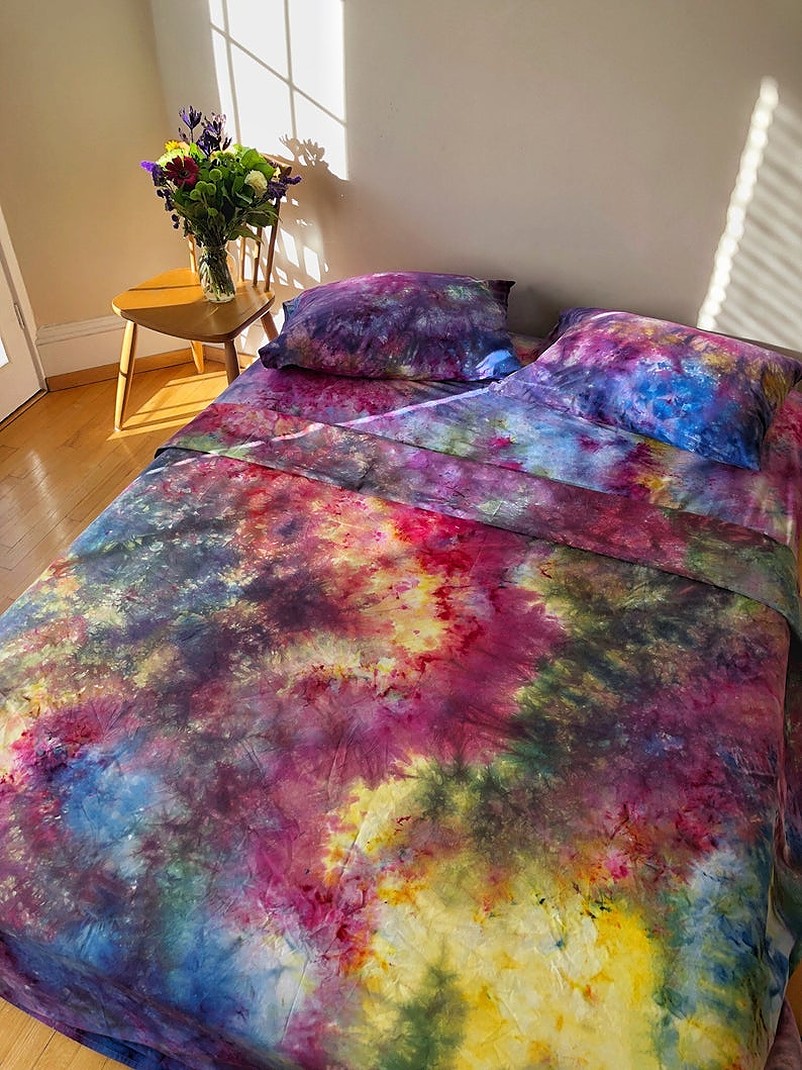 Tie-dye designs show a full expression of freedom and individualism. Not everyone is a fan of its bold explosion of colors. But if you love the influence of fashion and express your personality, this one's for you. The tie-dye beddings are the best bed sheet ideas that will complement a bohemian-themed sleeping quarter.
Soft, Comfy, and Playful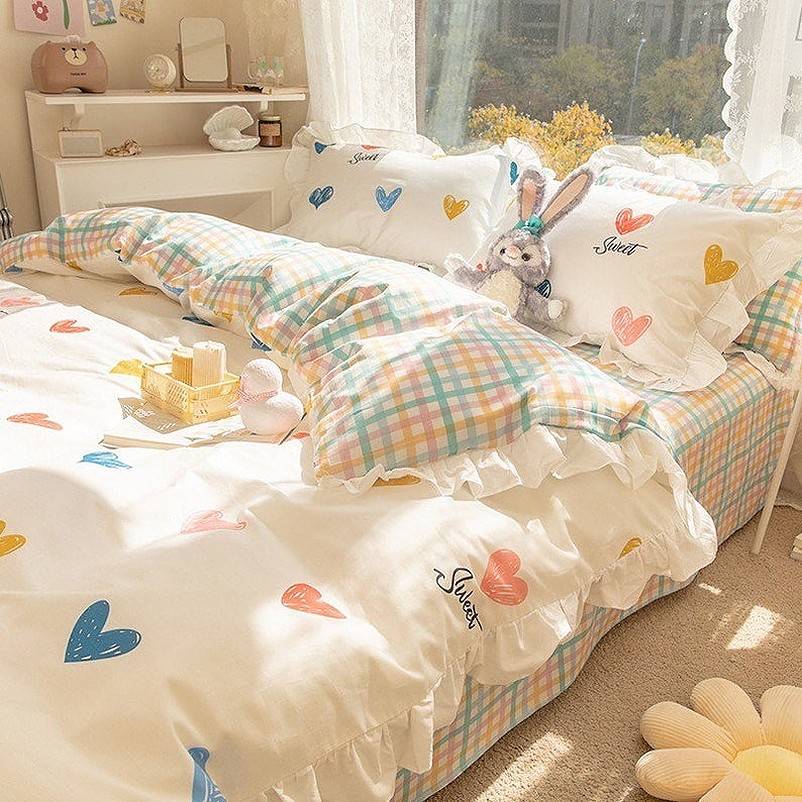 Turn your kid's bedroom into something imaginative without the stereotypical design of a kid's room. This cotton bedding set is one of the best bed sheet ideas to consider. The cream and pastel colors soften the room and make it an enticing foundation for a relaxing bedroom.
Personalize It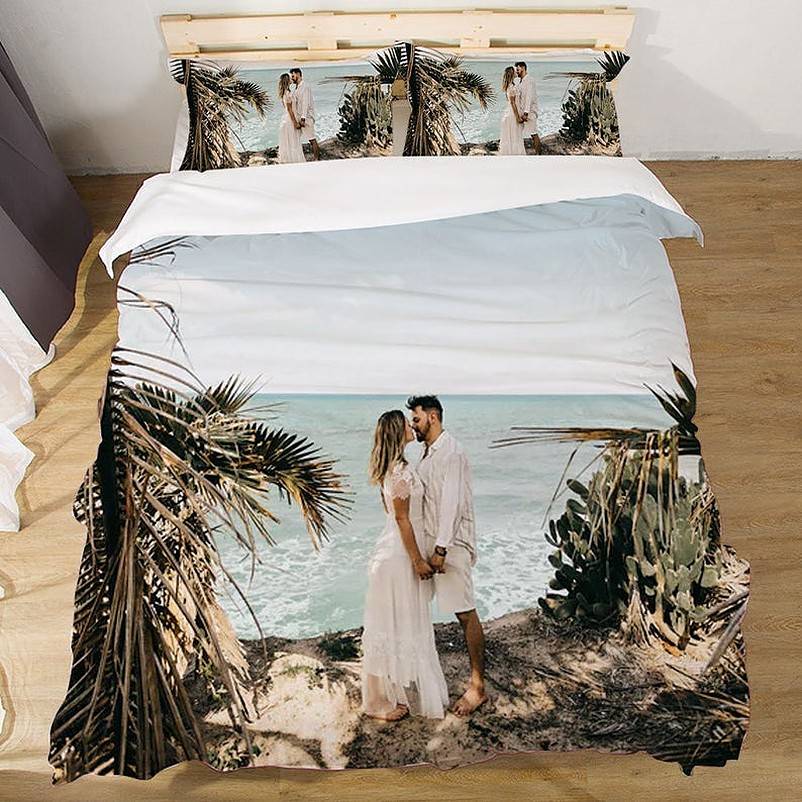 Got a memorable moment you do not want to forget? Why not turn the inspirations into the best bed sheet ideas? Fortunately, you can now choose to personalize your beddings from online stores like Bling Painting. You can simply drop them the image that you want, and you get your nice custom bed ensembles. It feels better to come home to your own private space with an inspiring charm for a good night's sleep.
Cover it with Tapestry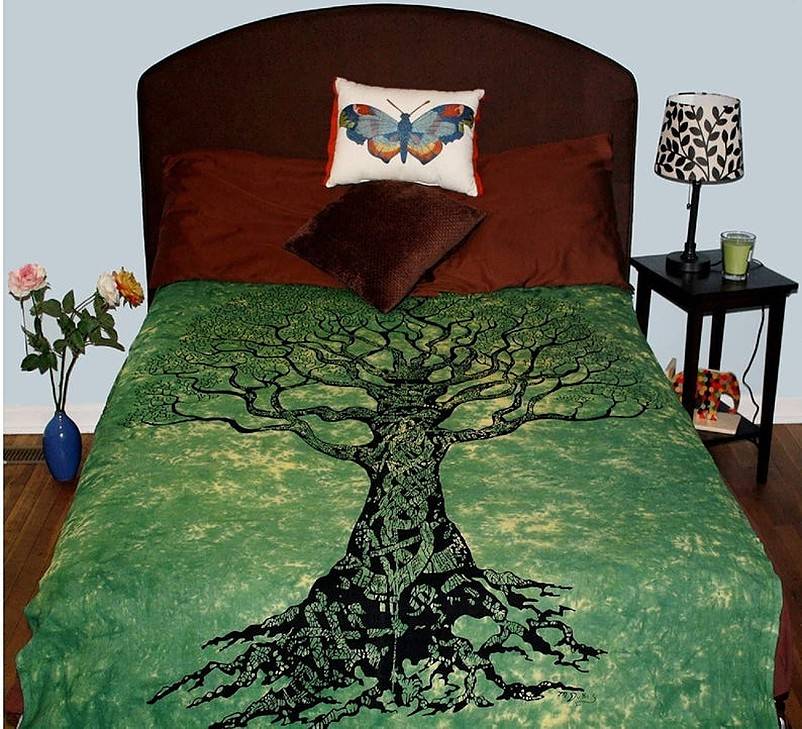 If you seek to make an unconventional and unique bedroom design, the best bed sheet ideas will take you there. Tapestries are perhaps the last thing on your mind to end up on your bed, but they can. And they do look great with their varied designs! This handwoven bedspread is a nice depiction of Indian art with its Tree of Life design.
Add a Little Boho Feel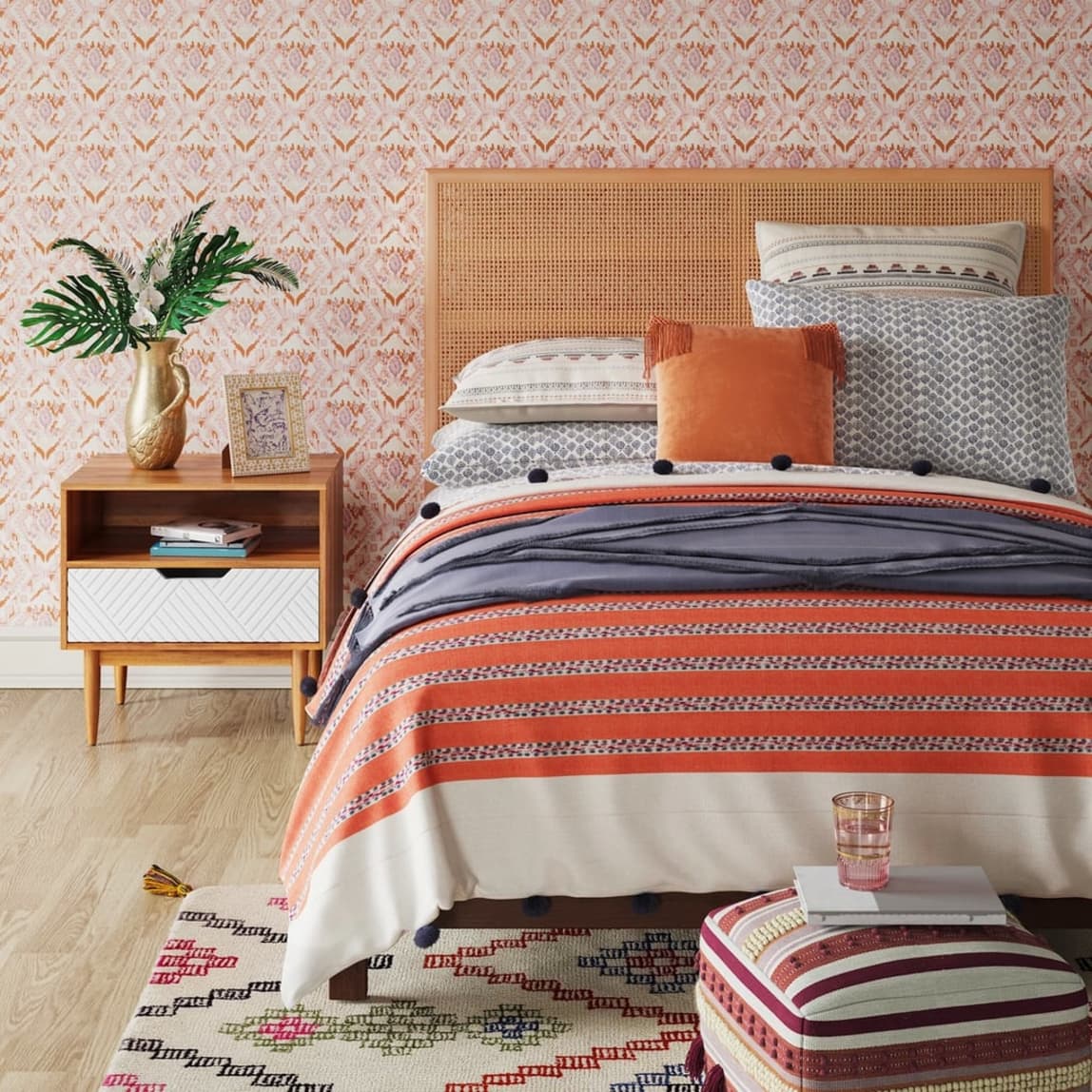 Add a unique aesthetic and extravagance to your room with bohemian inspirations. The intricate pattern and well-arranged colors of this retro-boho bedding set add casual elegance to the room. But aside from just a decorative covering, it is also a cozy material to have. So here's to more good night's rest and wakeful mornings.
Lovely Farmhouse Bedding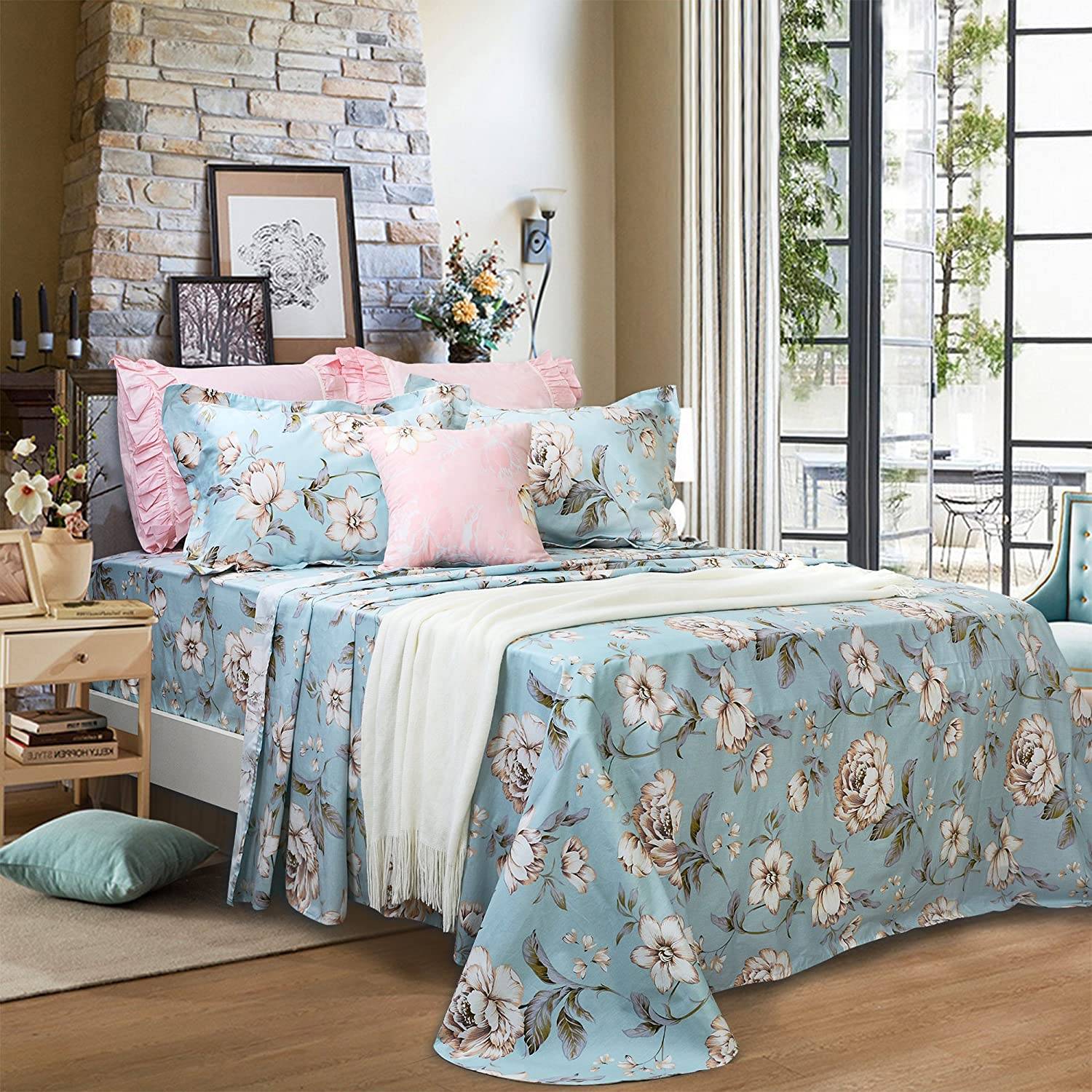 Mixing two soft color schemes of the best bed sheet ideas creates the perfect bedroom atmosphere. You may choose plain beddings or scenic ones like this floral-patterned bed sheet for a more homey touch. The pink pillows that grace the bed also add depth and interest without the jumbled feel. Pieces like this convey a charming feel and reminiscence of a farmhouse bedroom.
The Beauty of Patchwork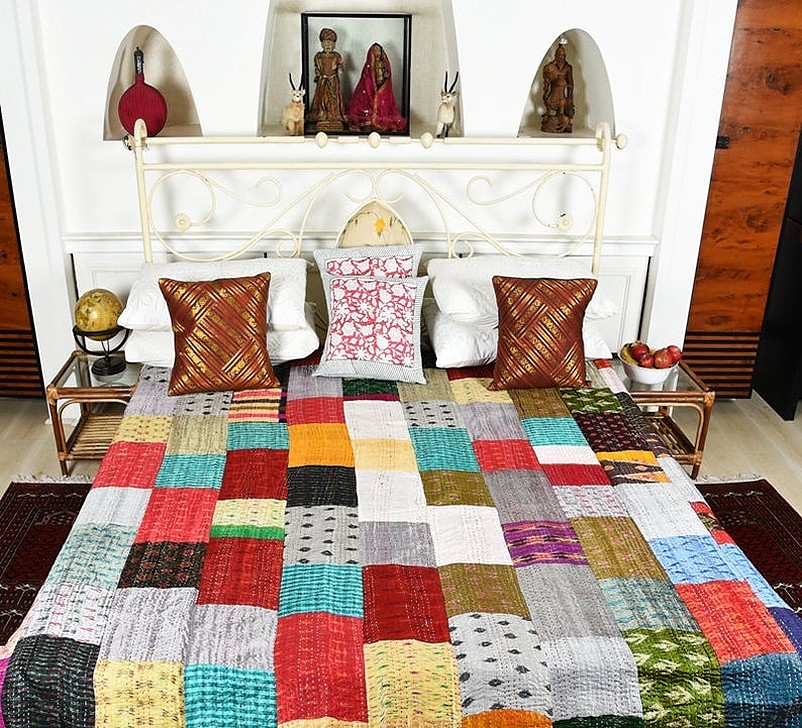 Create an artful statement with the classic quilt patchwork. These tradition-old bed covers still make the best bed sheet ideas throughout time. The colorful patterns bring texture and playful color into the scene. So if you want a fab pastoral feel for your bedroom, stick with the classic. Patchworks will never cease to give you the laid-back feel of the rustic rural bedroom.
Takeaway
The best bed sheet ideas can transform your bedroom into any design theme without dressing the entire space. These versatile and temporary options are a must-have to stack on your shelf. Anytime you feel like turning your room into something inspirational, you can. So don't linger on limited options for your beddings. With more choices, you may get inspired never to idle on changing the linens ever again!