A cozy grey bedroom decor may look dull and boring to some. But with proper styling, rearranging, and introduction of textures, even this monochromatic palette can bring a new life into your room. The elegant and neutral hue of grey makes up a relaxing haven to retire at the end of the day. Neutral colors evoke a subtle touch of calmness and security.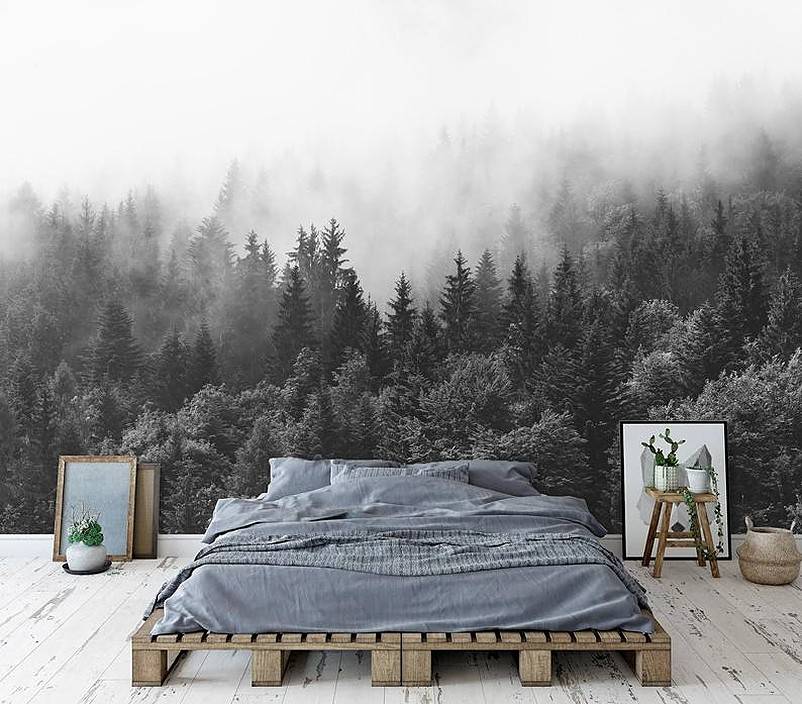 Curating a charming and serene bedroom is easier with muted colors. Vivid colors are often difficult to pull together as they tend to dull out each other. Grey is a good neutral color with either warm or cool tones, making it the best accent tone for the bedroom. When paired with other colors, it can exude a different ambiance. For example, a gray and blue room is bright and trendy while gray and yellow are bathing in cheerful sophistication. So here is our list of the best and cozy grey bedrooms for a tranquil sleep and refreshing mornings.
15 Perfect Grey Bedroom Ideas
Chic Cool Gray and White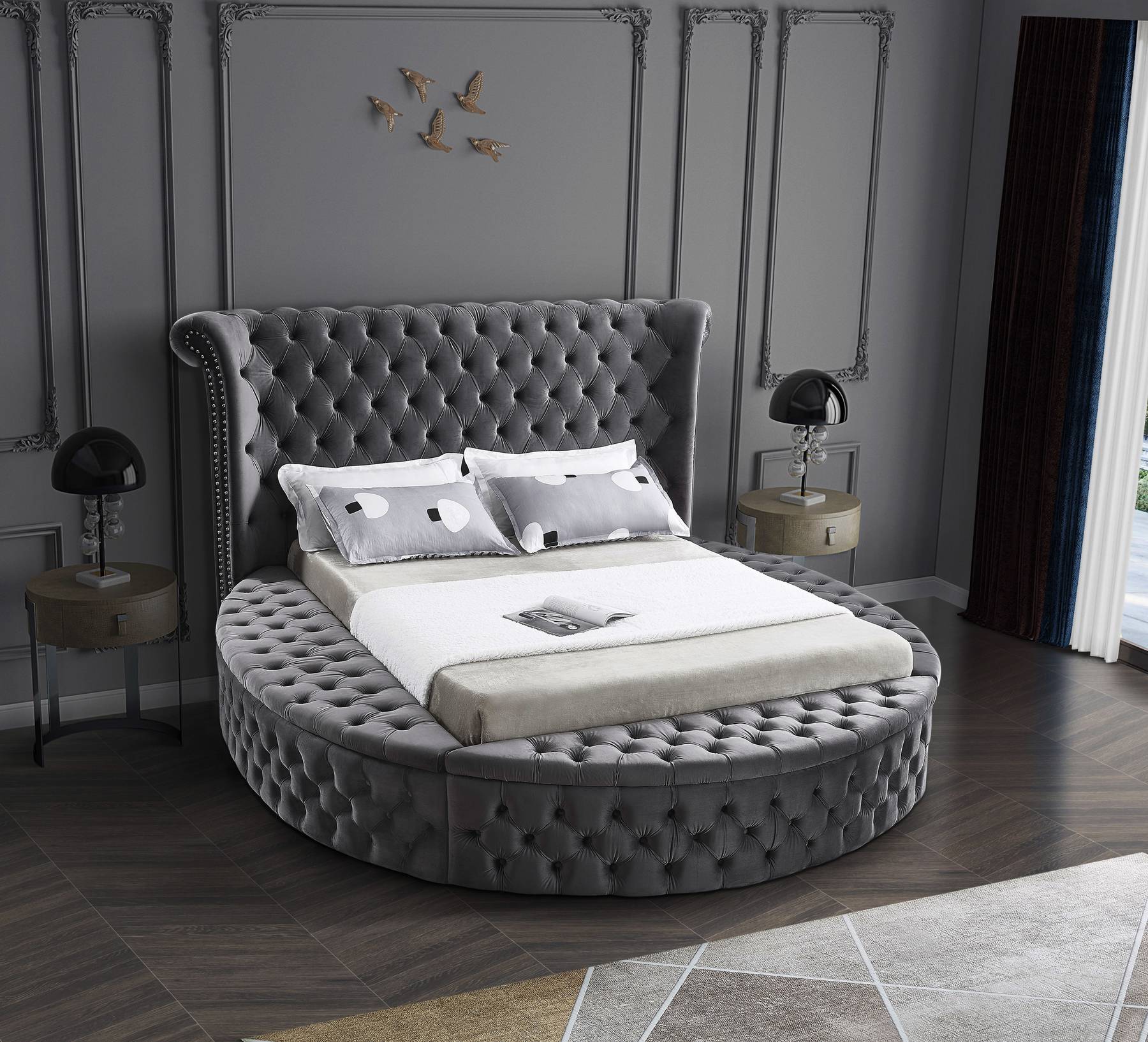 The combination of grey and white will ideally make any room appear larger. The grey layer on this wall conveys softness and comfort. The plush and tufted furniture and pillow emphasize the level of comfort notwithstanding the cocooning effect of a small room. Introducing textures through cozy grey bedroom decor will help give an illusionary expansive space to a small room despite its limited color palette.
Give Impression to the Ceiling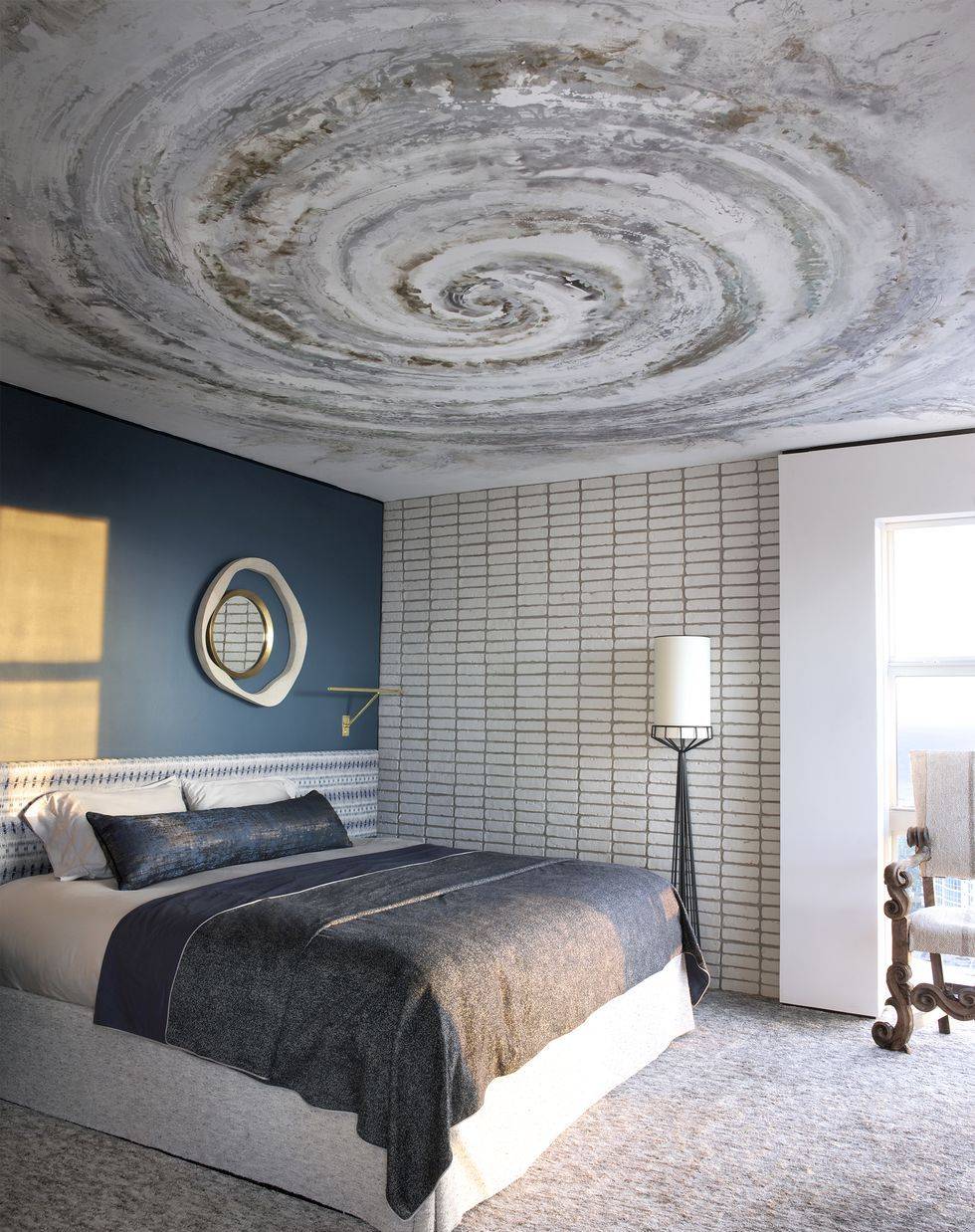 Do not underestimate the power of optical illusion in a room full of artistry. This stunning artist studio is a prime example of how "flow" recreates the serenity of a place. But the ceiling is not the only thing that stands out in this bedroom. The cool grey bedroom decor like the carpet and beddings also lends it a tranquil vibe. It balances the look to avoid the overwhelming feeling that the spiral ceiling mural would otherwise exude.
Layering Up with Glam and Cozy Bedroom Decor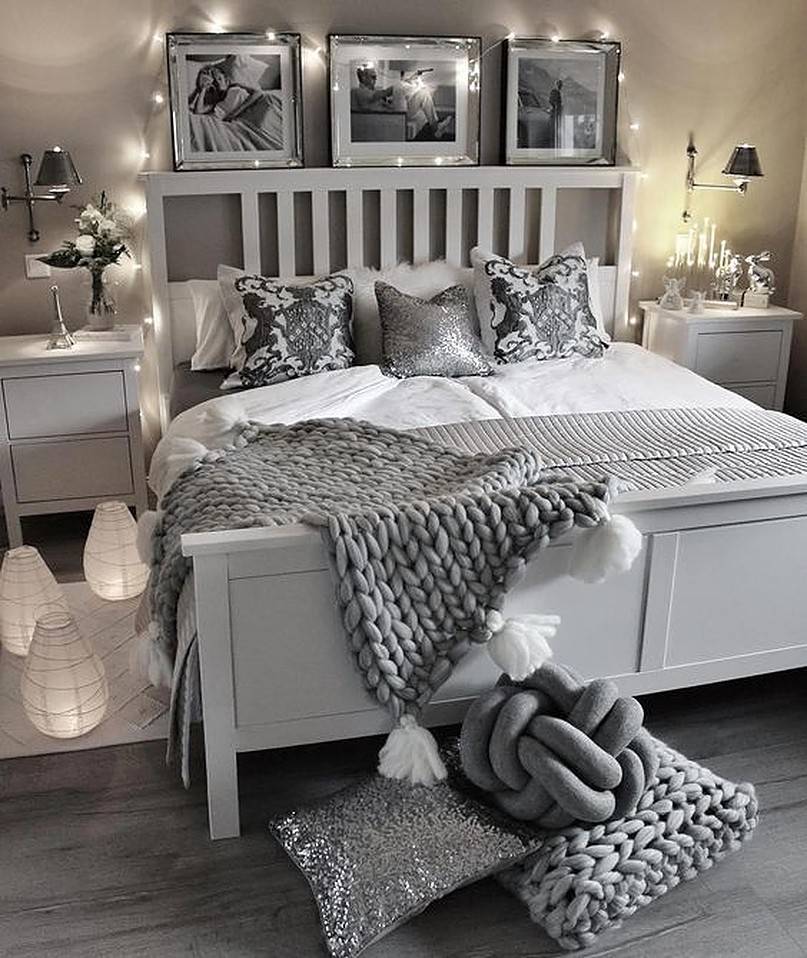 Keep your bedroom romantic and glamorous without the overpowering hint of vivid colors. Take inspiration from this chic room with the goodness of muted colors. It is hard not to notice the pillows in various designs and textures that adorn the room. A string of lights also spices it up with elegance and charm. It proves that colors alone are not what makes a glitzy and romantic appeal to a room's interior.
The Juxtaposition of the Cool and Normal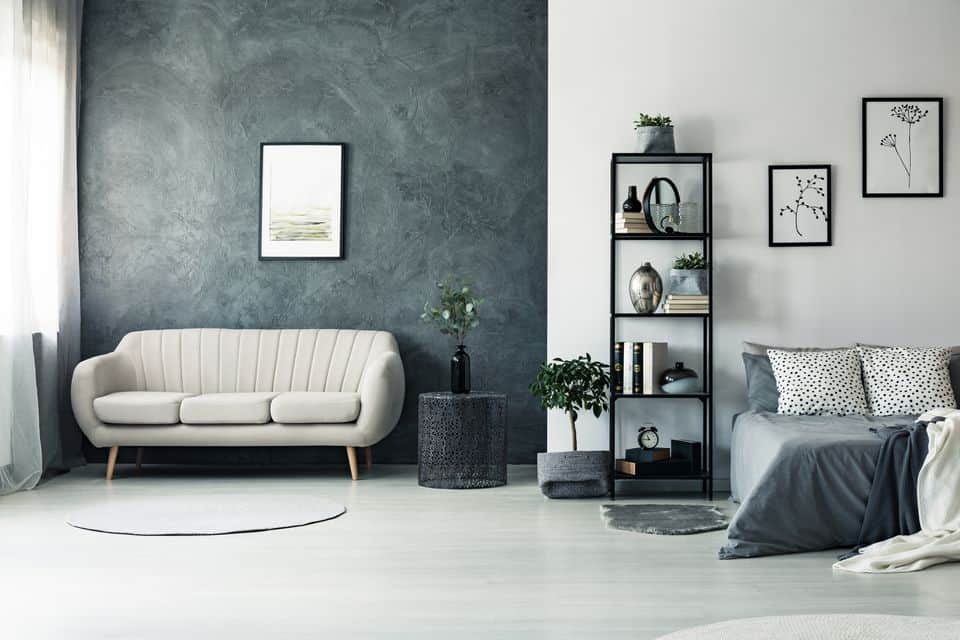 Bring the drama into your room by contrasting a normal gray wall with its cool version in the color wheel. For example, the charcoal grey and cool grey wall colors create the stark modern look in this chic bedroom. It is also dotted with a multitude of cozy grey bedroom decor that softens the look and adds a subtle accent statement.
The Glamorous Grey Bedroom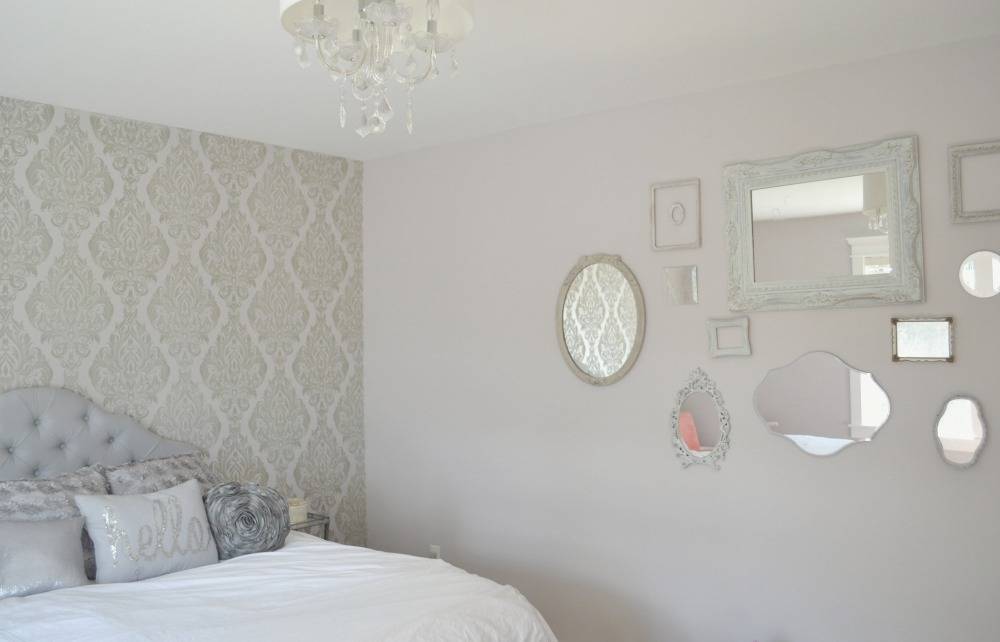 A pop of cool and pleasing colors creates a dreamy little oasis. Like this teenage room basking in the elegance and glamour of the cozy grey bedroom decor. The patterned wallpaper turns the boredom around. The mirrors that littered the adjacent wall also made the room appear more interesting. Add the textured headboard and pillows that complete the queenly feel of this room sans the stereotypical girly colors.
A Lovely and Whimsical Grey and Pink Guestroom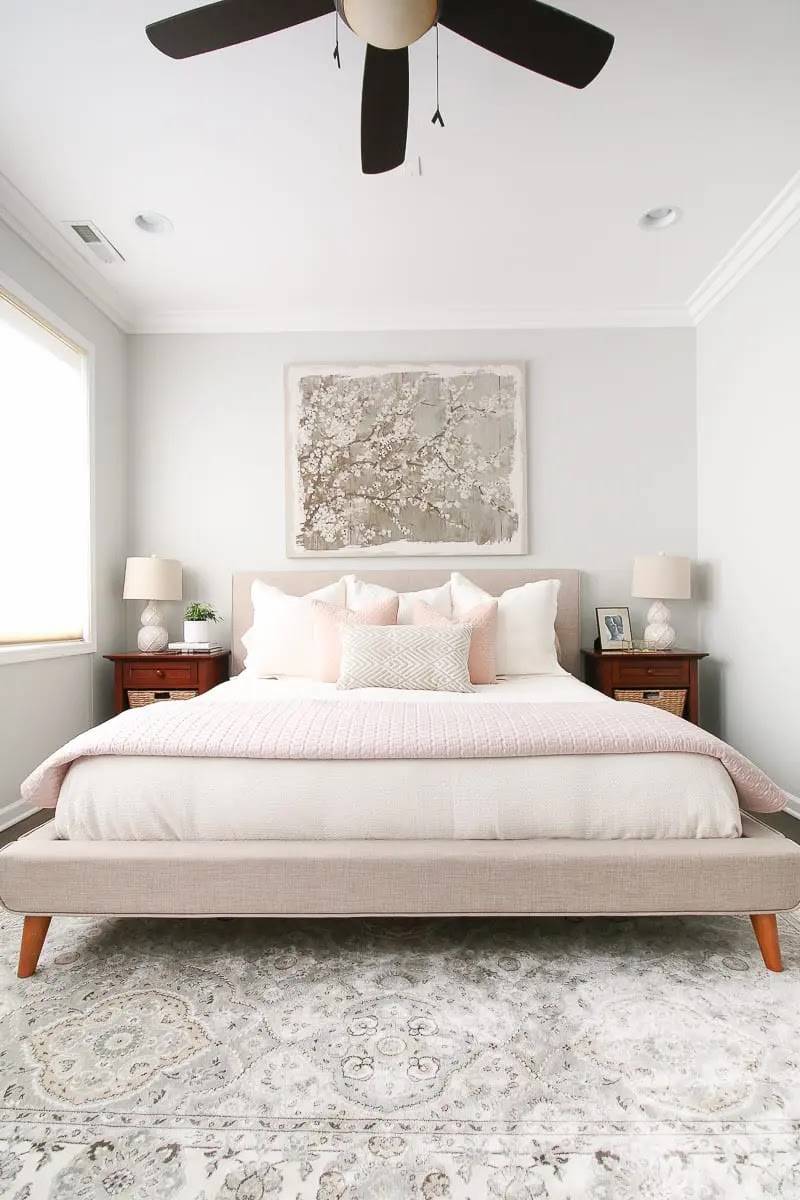 Just a shade of grey or a shade of white will make your room appear dull and flat. Layering with colors without compromising your color palette is not such a bad idea. But what colors can go with grey and white? A touch of pastel pink in the beddings completes this cozy grey bedroom. It adds a subtle layer that does not mess up with the muted motif of this guest room. A dash of the black ceiling fan is a cute embellishment to make it look more inviting.
Giving it a Silver Lining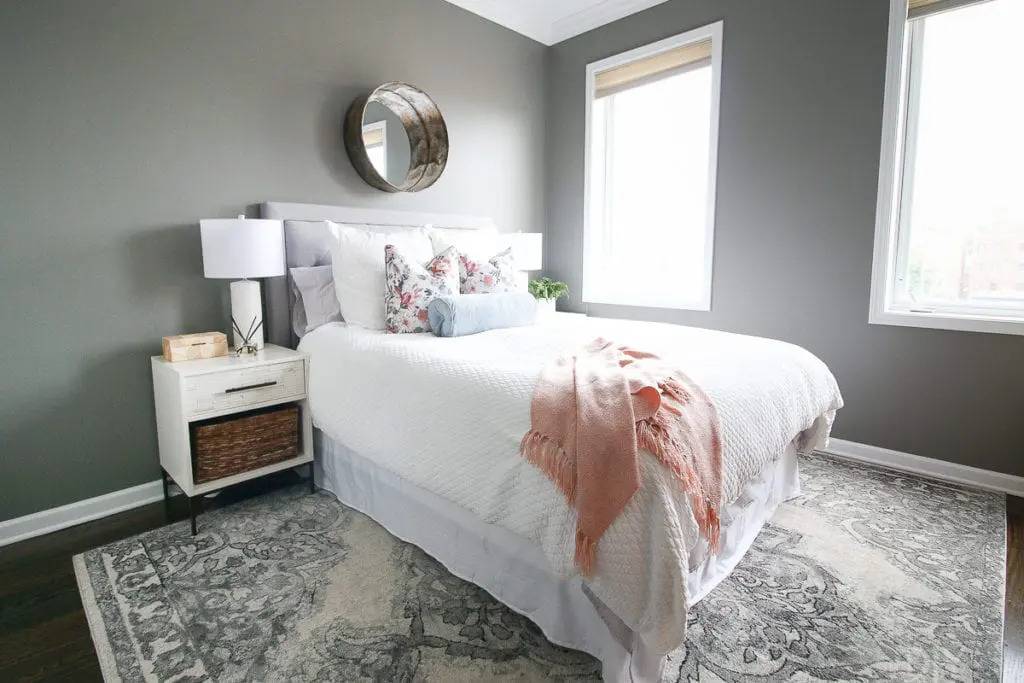 Versatile and perfectly neutral as it is, the grey color still offers more dimension than you think. It adjusts to light that can trick you into having a varying shade all the time. It could sometimes appear shy and soft, while at other times neutral and cool. If you are blessed with wide windows, then you can let more light in and enjoy your room's changing glow.
Add a Rustic Overlay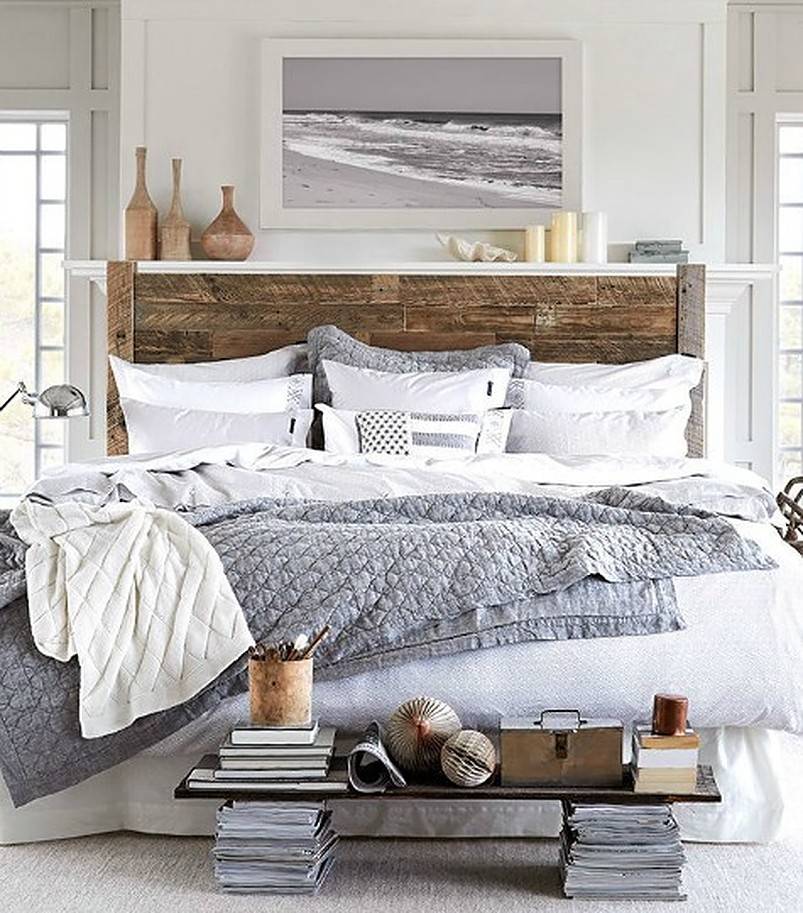 Design your stunning room with a spark of rustic imagination. Natural and wooden materials to cozy bedroom decor are an epic combination. This coastal home gets that welcoming vibe with the complementing brown and grey color scheme. The whiff of natural material gives it a warm accent that cancels out the dullness and boredom of the grey tone.
In an Exciting Layer of Linear Dimensions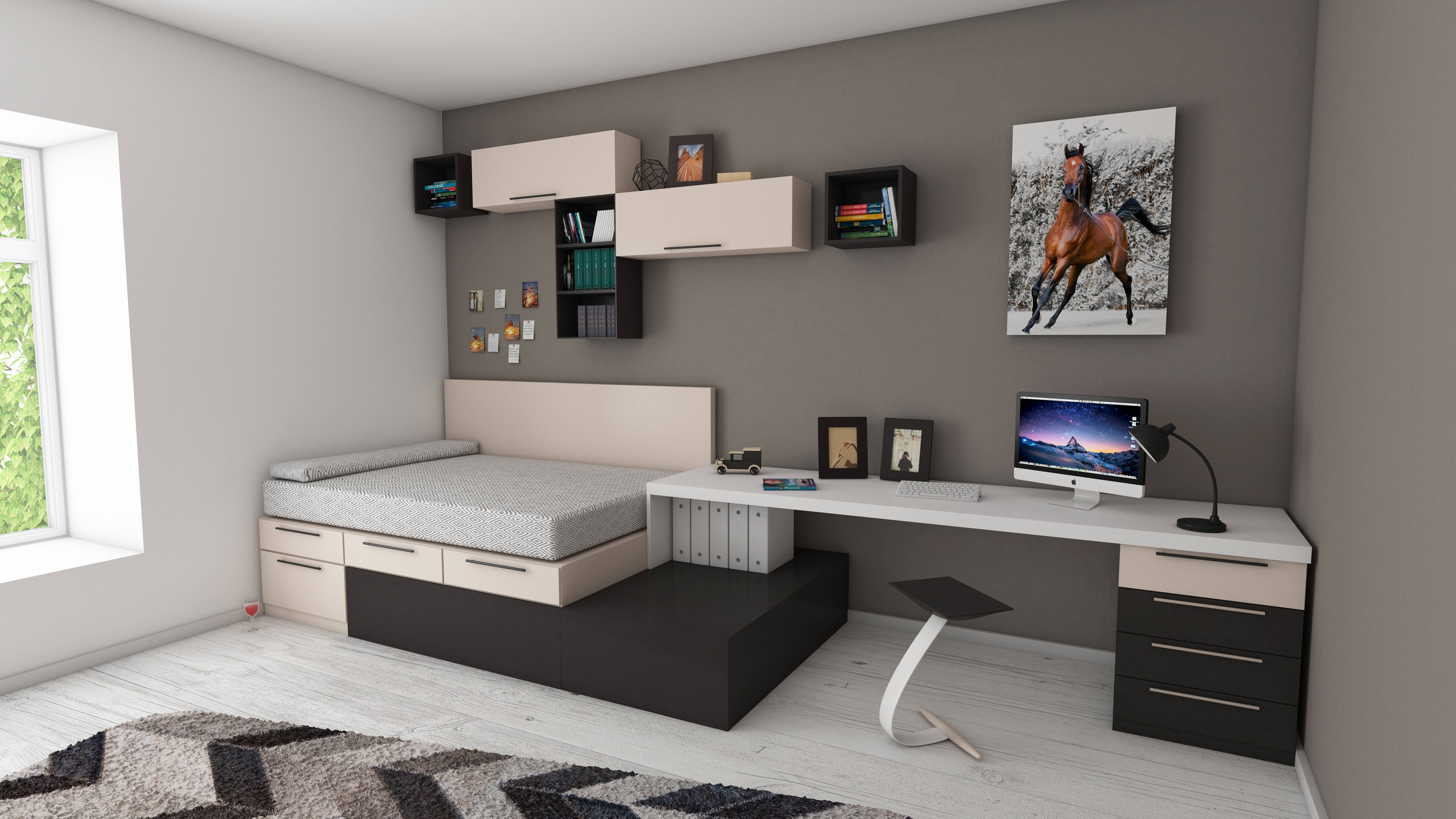 If you don't want the bland look of a grey wall, you can mix and match colors to spice it up a bit. The shades of neutral that dress up this space add an enigmatic appeal to the lines of the room. It appears whimsical with all the undertones of grey and the contrasting crispness of white. This comfy and cozy bedroom decor is exactly what makes peaceful and calming relaxation at the end of the day.
Different Grey Undertones Against the Crisp White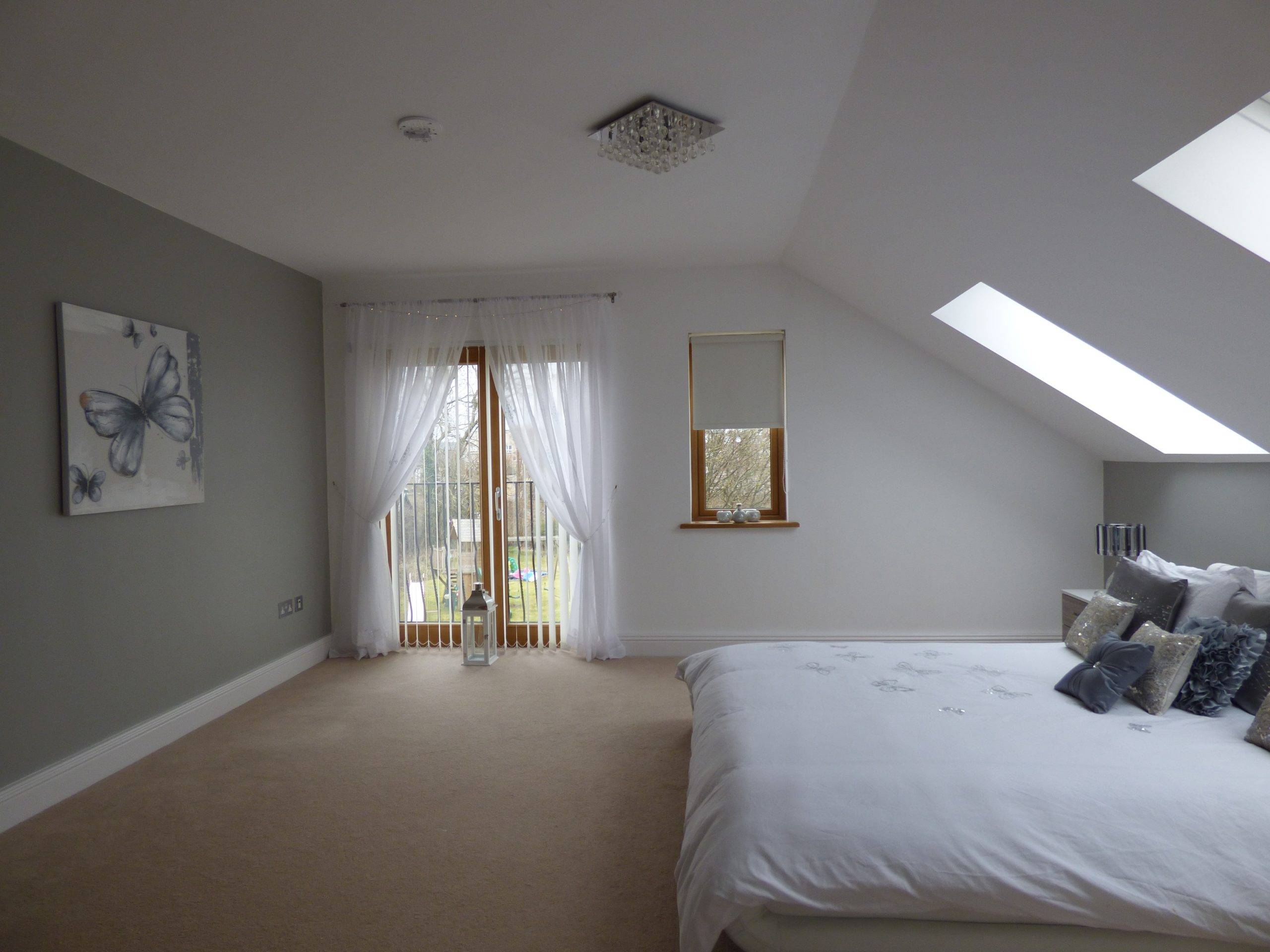 A warm tone of grey on the floor, a cool grey on the wall, and accent white on the adjacent wall. This combination makes up the cozy and relaxing vibe of this minimalist room. A touch of brown by the window and door frame is a demure attempt to break its monotony. Hanging sheer window treatments adds a romantic layer to this convivial and spacey bedroom.
An Airy Modern Abode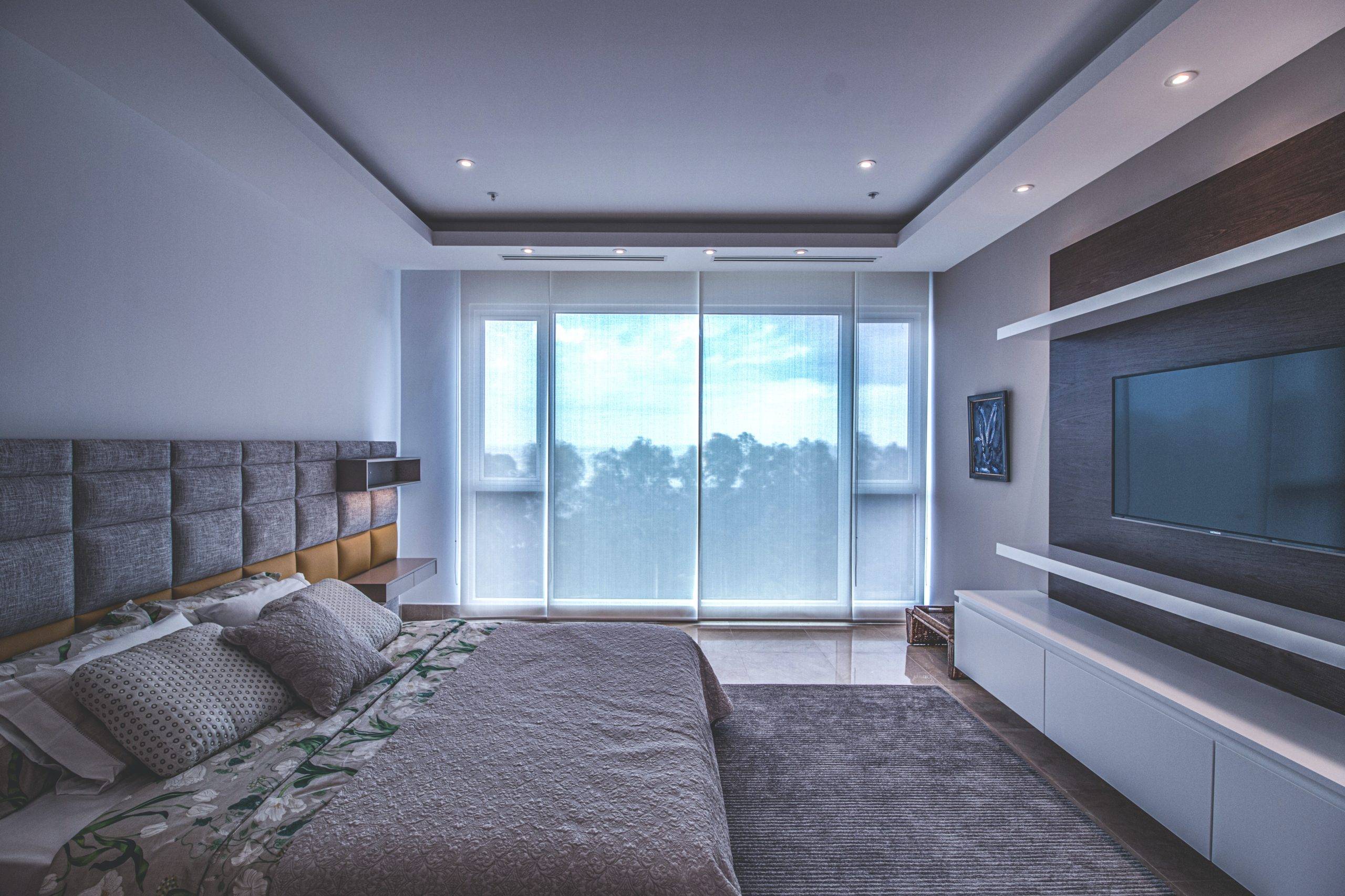 Retire into a bedroom that knows how to flatter your inner peace and calm. Layer up your room with a cozy grey bedroom decor like a rug on the floor or simple pieces on the bed. You will love the simple yet well-thought idea of this modern bedroom. The floor-to-ceiling window plays up space with ample ambient light to make it brighter and hospitable.
There is More to Wall than Just Paint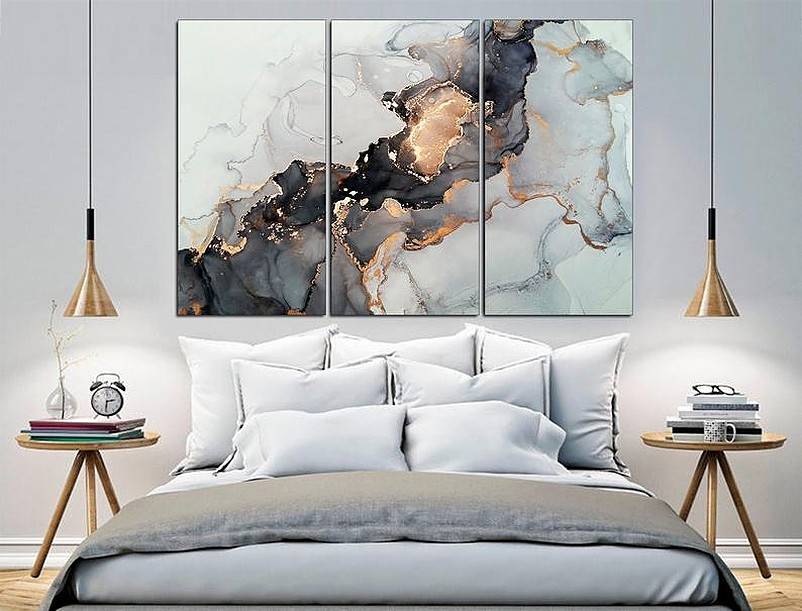 Dwelling in a monochromatic color scheme is not just about painting it neutral. You can add accent pieces to make up for its lack of architectural flair. So, give your bare wall a flourish by hanging a gallery or artwork into it. An accent piece complements the room and gives it a versatile embellishment.
Rustic but Classy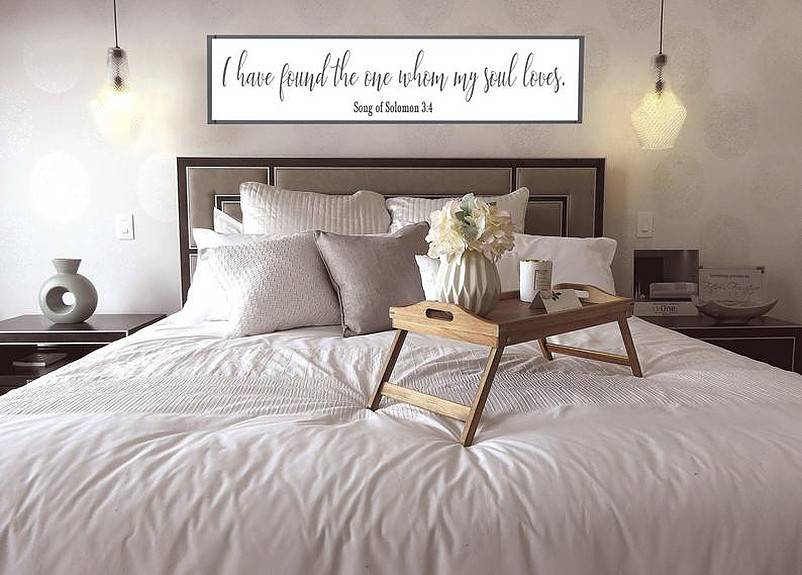 If you are looking for fail-proof accent pieces, you will never go wrong with a quote background poster. A framed poster also makes a cozy grey bedroom decor. It often comes in a variety of swatches and designs to suit your taste. A framed sign gives the room a personalized touch to keep you inspired and grounded.
Go Big and Bold with Wall Decals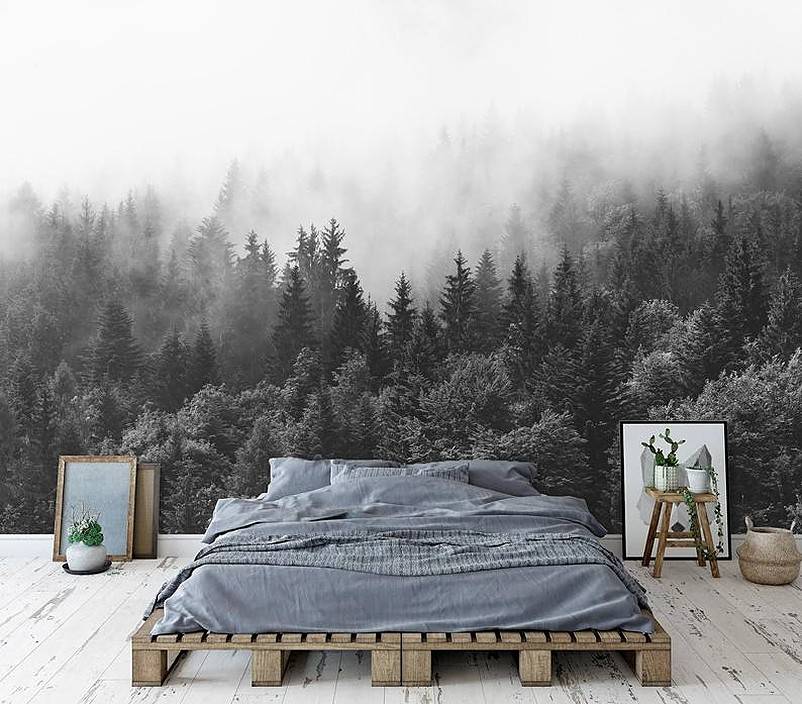 If you want an eclectic inspiration without deviating from the monochrome motif, dress up your wall with decals. Wall decals can dictate the feel of the room by adding a visual texture. However, covering up your entire wall is tricky as it can make the room appear overwhelming and imbalanced. So before deciding, stick a sample first and see how it looks against your furniture.
Bask in the Simplicity of Industrial Design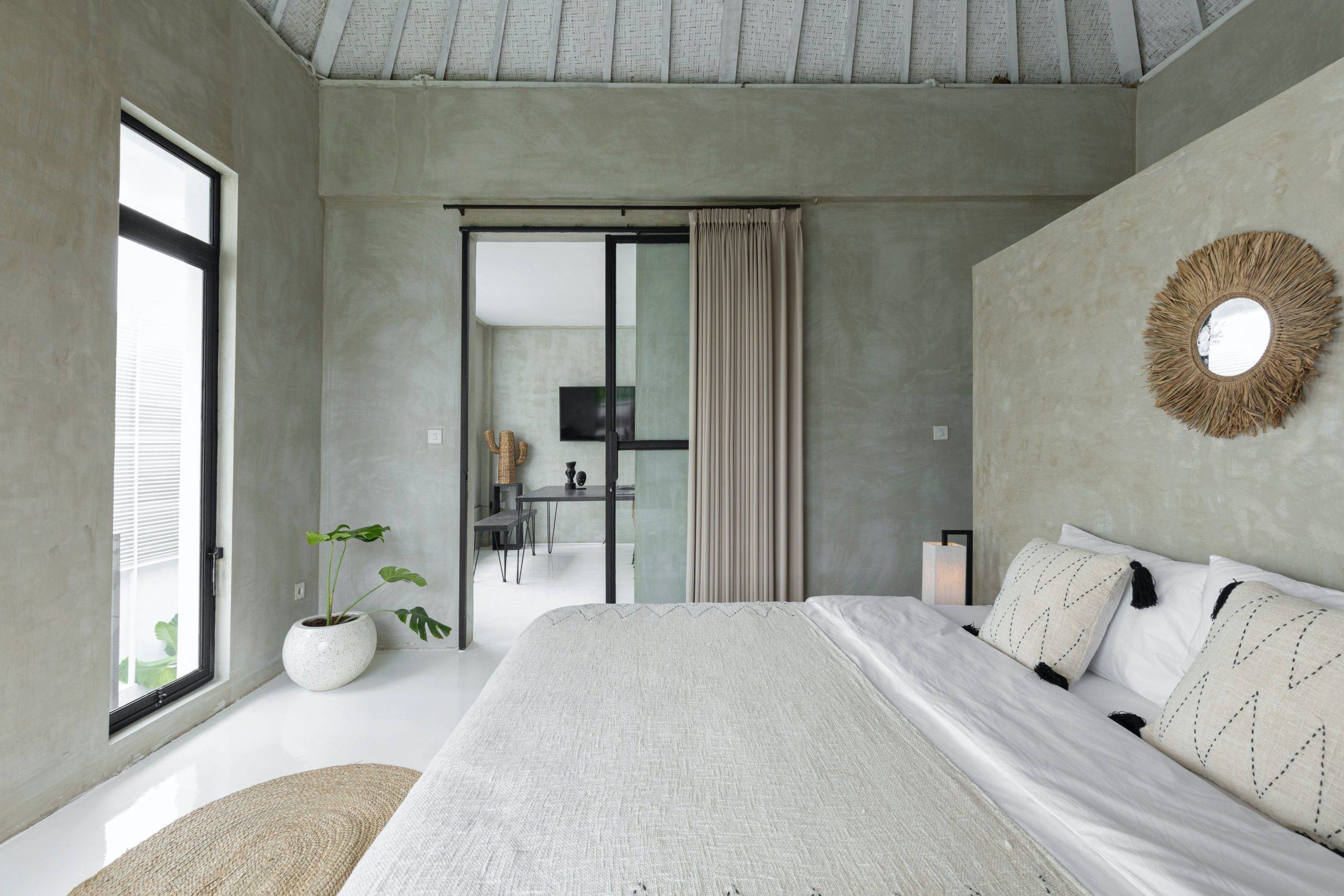 The simplicity of a cozy grey bedroom decor creates an alluring fondness and drama within the room. You will love the hushed blankness of this bedroom that breathes in the coolness of the industrial vibe. It has a unique combination of both modern and traditional inspirations. The neutral grey wall highlights the clean and open spaces that lend it a chic and rugged charm.
Takeaway
The cool and warm tone of cozy grey bedroom decor is such a versatile color to consider. This muted shade is the perfect color scheme for lending your room a peaceful and serene vibe. It is also considered a blank canvas that goes well with any interior design inspiration. So for any bedroom size and style, grey is the best color to have for that intimate and cozy bedroom appeal.