The world's biggest furniture and interior design fair has so much to offer in the space of such a short time that many of its amazing new décor finds are often lost in the rush. But this year, we have decided to shine a spotlight on the best of Salone del Mobile 2016, giving those who missed out on our live coverage of the event another chance to get in on all the fun! Having already flipped through the inspiring bathrooms and fabulous kitchen ideas from the event, today we take a look at the trendiest bedrooms from Milan 2016.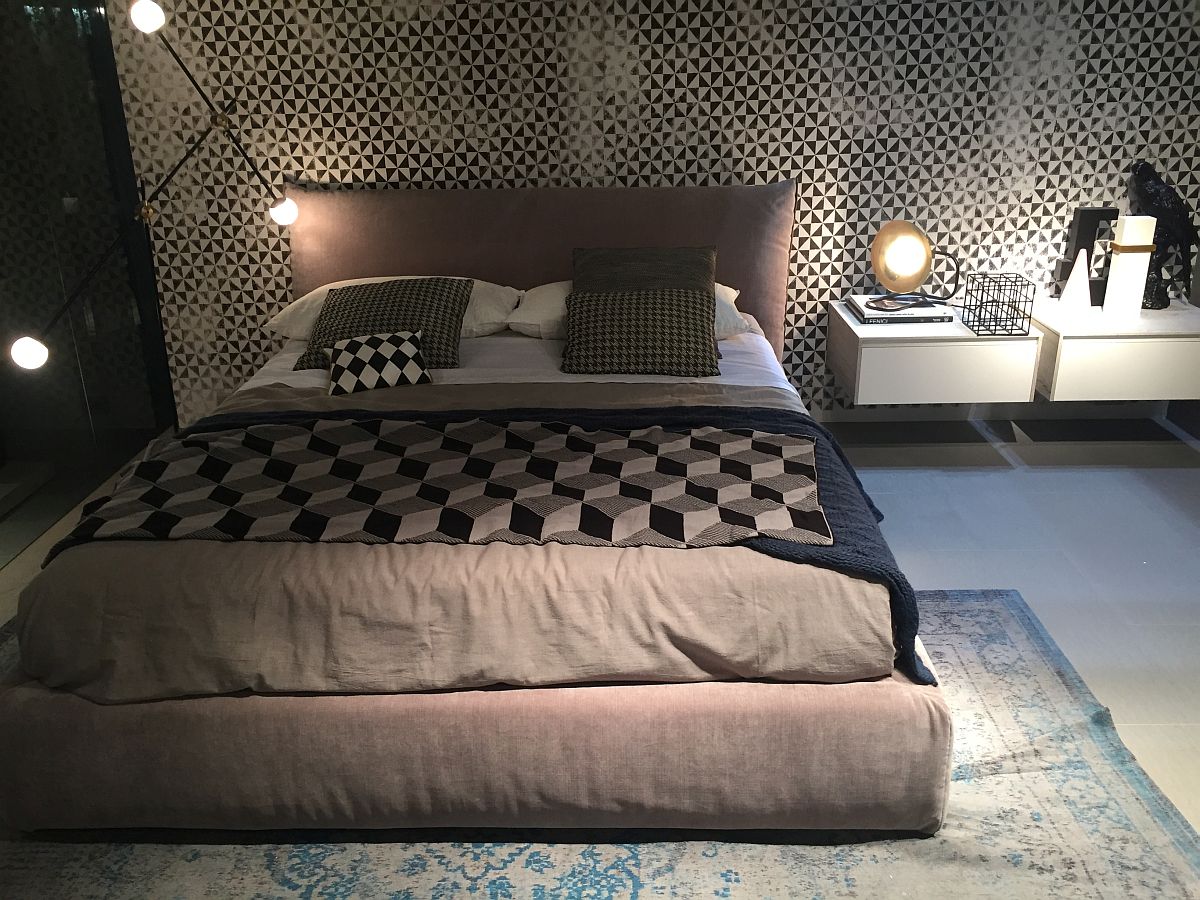 A beautiful bedroom is the perfect personal sanctuary that lets you relax, rejuvenate and escape the mundane rush of daily life and the hectic world that surrounds you. So, it makes perfect sense to only opt for the very best when it comes to shaping your bedroom, and this year's Milan extravaganza offers plenty of that and a whole lot more. So, delve in and flip though these 45 coolest bedrooms –
1. Beautiful Beds from Milan 2016
At the heart of every great bedroom is undoubtedly a fabulous bed that steals the spotlight, sets the tone for the rest of the room and drapes you in opulence as you sleep away your aches and woes. There is no shortage of such amazing beds at Salone del Mobile 2016, with brands such as Bontempi and García Sabaté showcasing super-cool beds that are both contemporary and comfortable. One can notice a clear influence on minimal designs on all these bed frames, with platform beds outshining others at the event.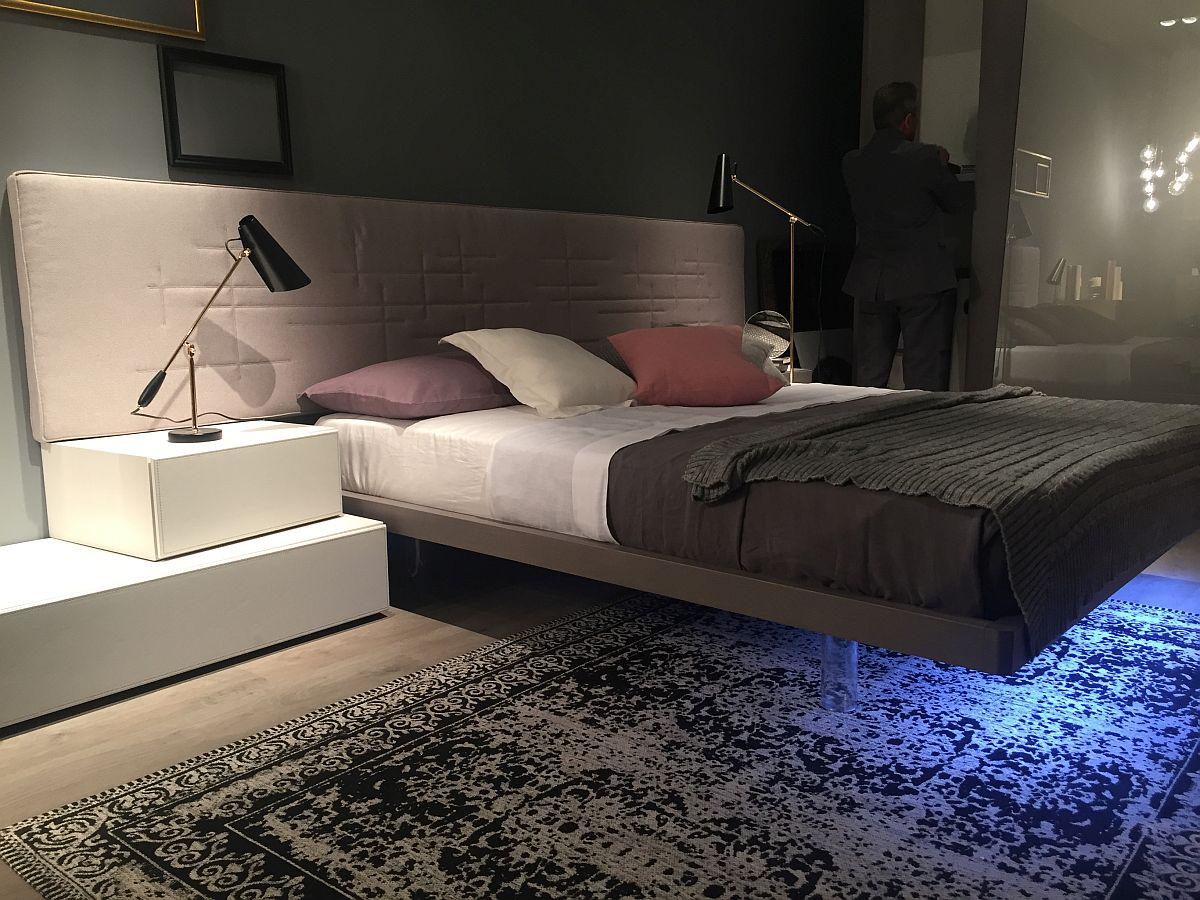 Designs moving away from this 'contemporary-minimal' trend also seem to carry a certain sophistication, like the lovely bed frame from Gruppo Tomasella. Combine these with plush bedding, and you have the outright showstoppers like the floating bed from MobilGAM that gives the impression of levitating effortlessly thanks to a transparent base. No matter what your preferred style is, there is something for everyone here!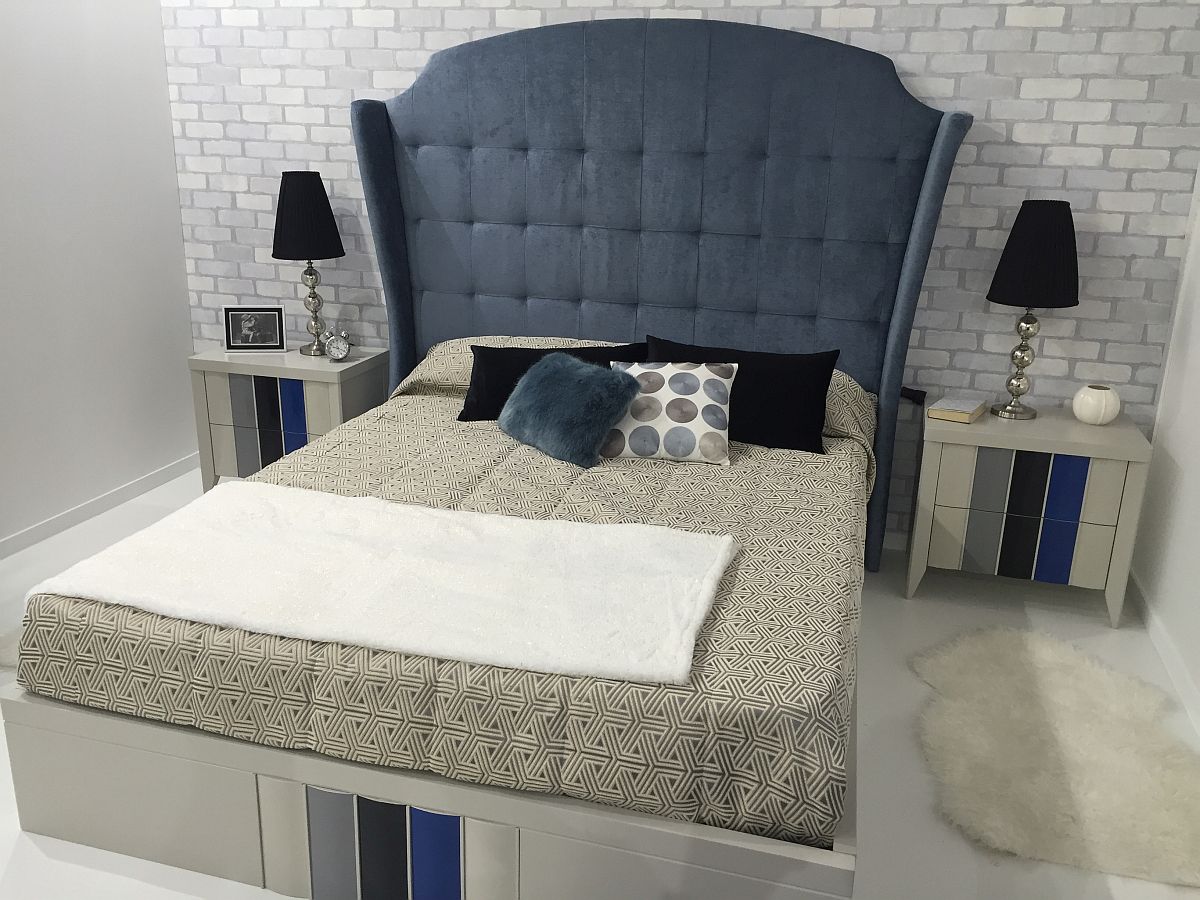 2. A Striking Headboard
The dramatic padded headboard with tufted or other patterns was considered a thing of the past just a few years ago. Not anymore, as this year's Salone del Mobile is filled with bedroom compositions where plush headboards steal the show and actually define and refine the style of the space. From those with daring chevron patterns that seems both classy and striking to beds with dark, polished headboards that would easily fit in with the idea of a curated bachelor pad; it is a broad spectrum of inspiration indeed.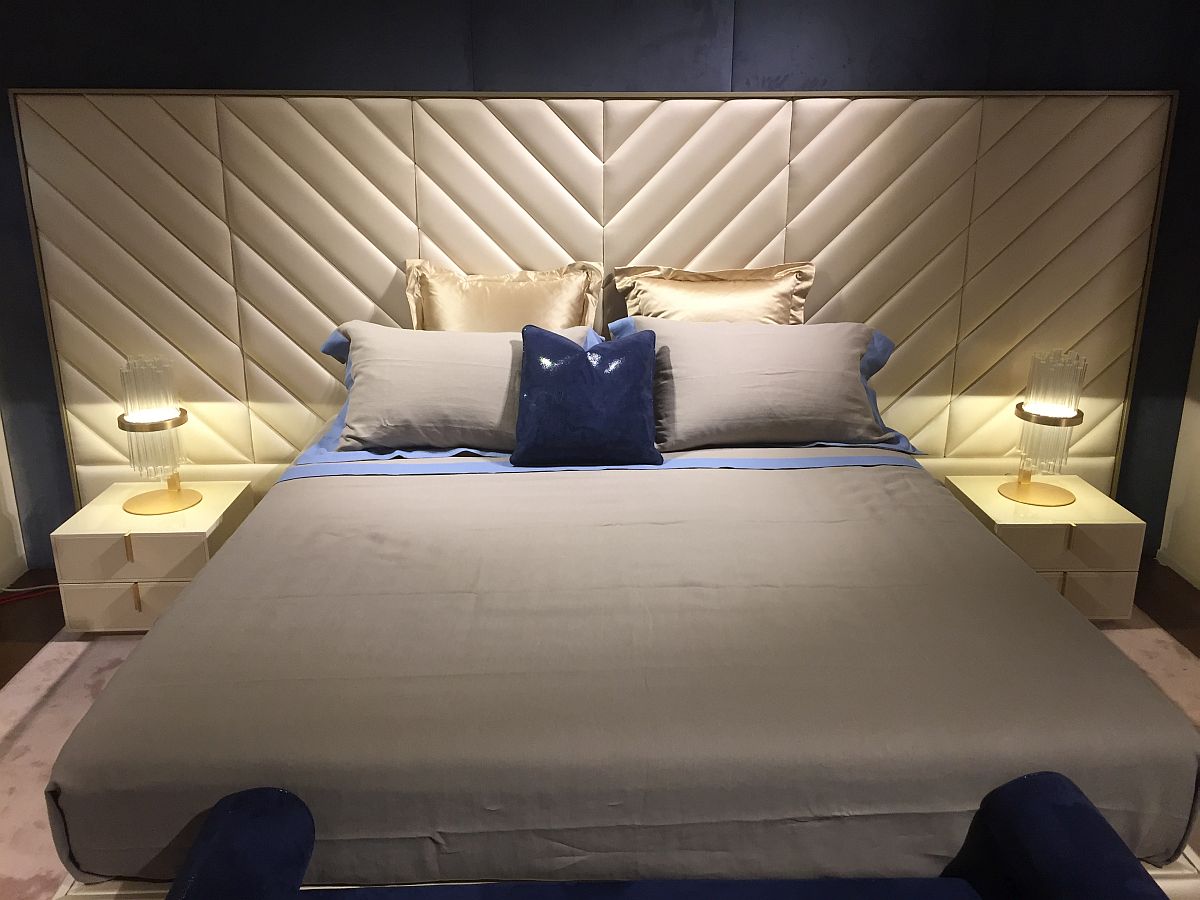 The remarkable Alberta Salotti stand at this year's event is filled with plenty of glitz, glam and creative inspiration, and their latest range of bedroom décor is no different. Then there is MisuraEmme, who combine clean, straight lines and uncomplicated design with eco-friendly material and finishings. Bellavista provides an equally appealing alternative with their bedroom furniture that seems both contemporary and timeless.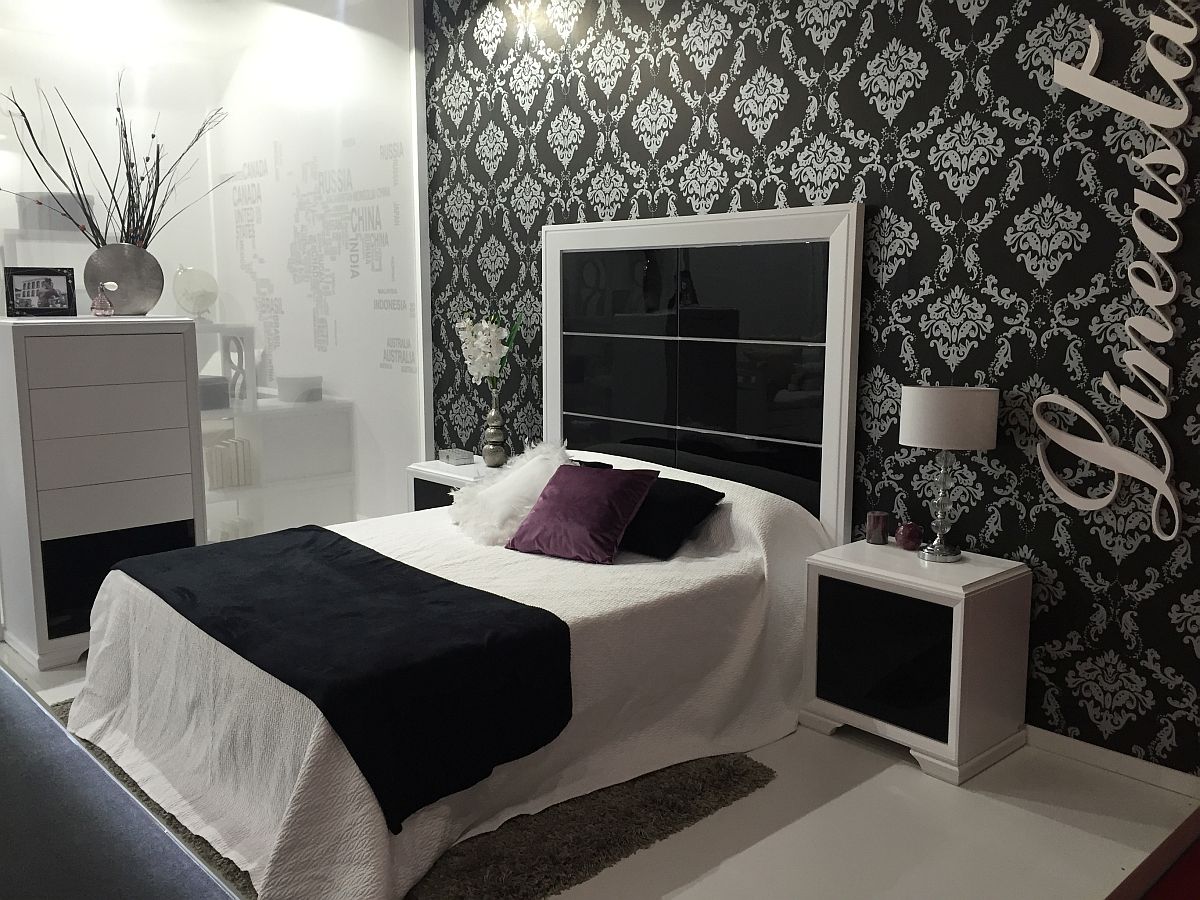 3. Bedside Tables with a Difference
So, you have picked a bed that you absolutely love from the many marvelous designs on display today (which is a hard task in itself)! Now is the time to get a step further by choosing nightstands that complement the bed perfectly. Once again, the choices are truly endless, with the likes of Cierra offering bedside tables and bedroom storage units with ample cabinet space and an ability to adapt to your specific needs. While some seem far more traditional in their form, the trend of open shelving combined with closed units to form bedside tables is something you see at every turn here. (And we totally love it as well!)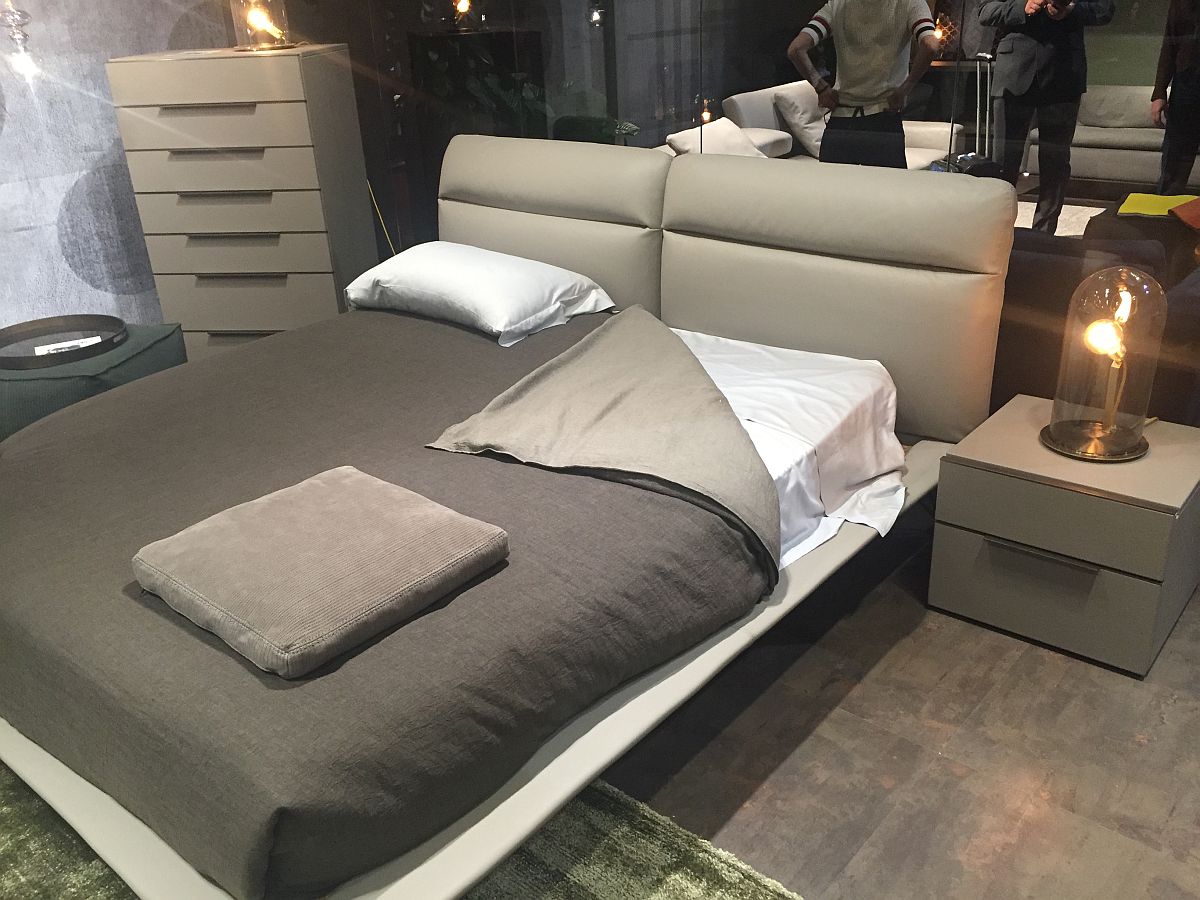 Bedroom compositions from Giellesse and Benedetti show us how even the smallest and most minimal nightstands can bring symmetry and visual balance to the room, and those looking for nightstands that are far more space-conscious can opt for wall-mounted, floating units that barely take up any foot room.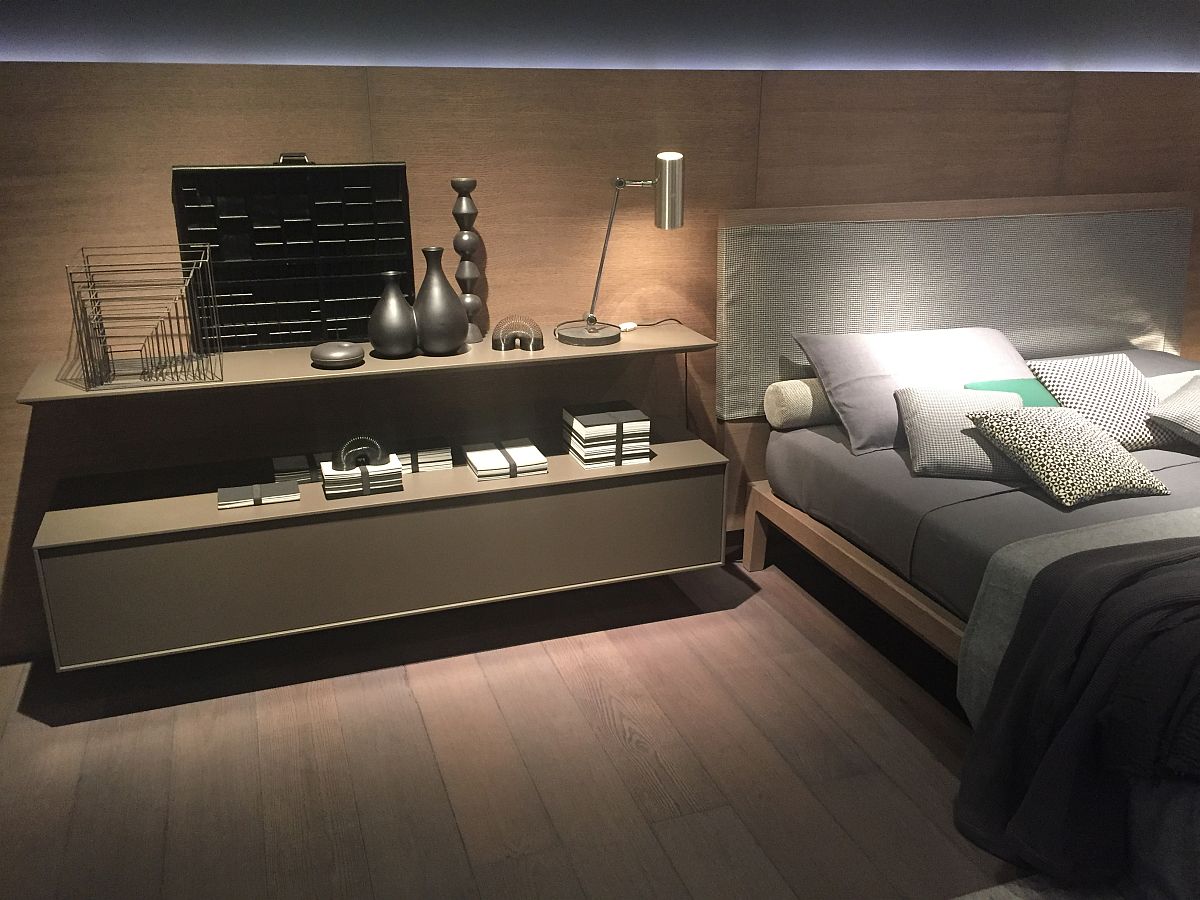 4. Delightful Space-Savvy Solutions
As with every other room in the house, space is a key constraint when it comes to crafting the perfect bedroom, and working around difficult corners and utilizing the vertical room on offer is indeed the best way to beat this conundrum. There is plenty to learn from the bedrooms on display at Milan 2016, as each one offers a diverse array of alternatives and nifty solutions that range from corner shelving and cabinets to sleek, floating modular units. Ceccoti Collezioni, Line Gianser and Dale Italia are among the many who promise to turn your tiny bedroom into an absolute dream!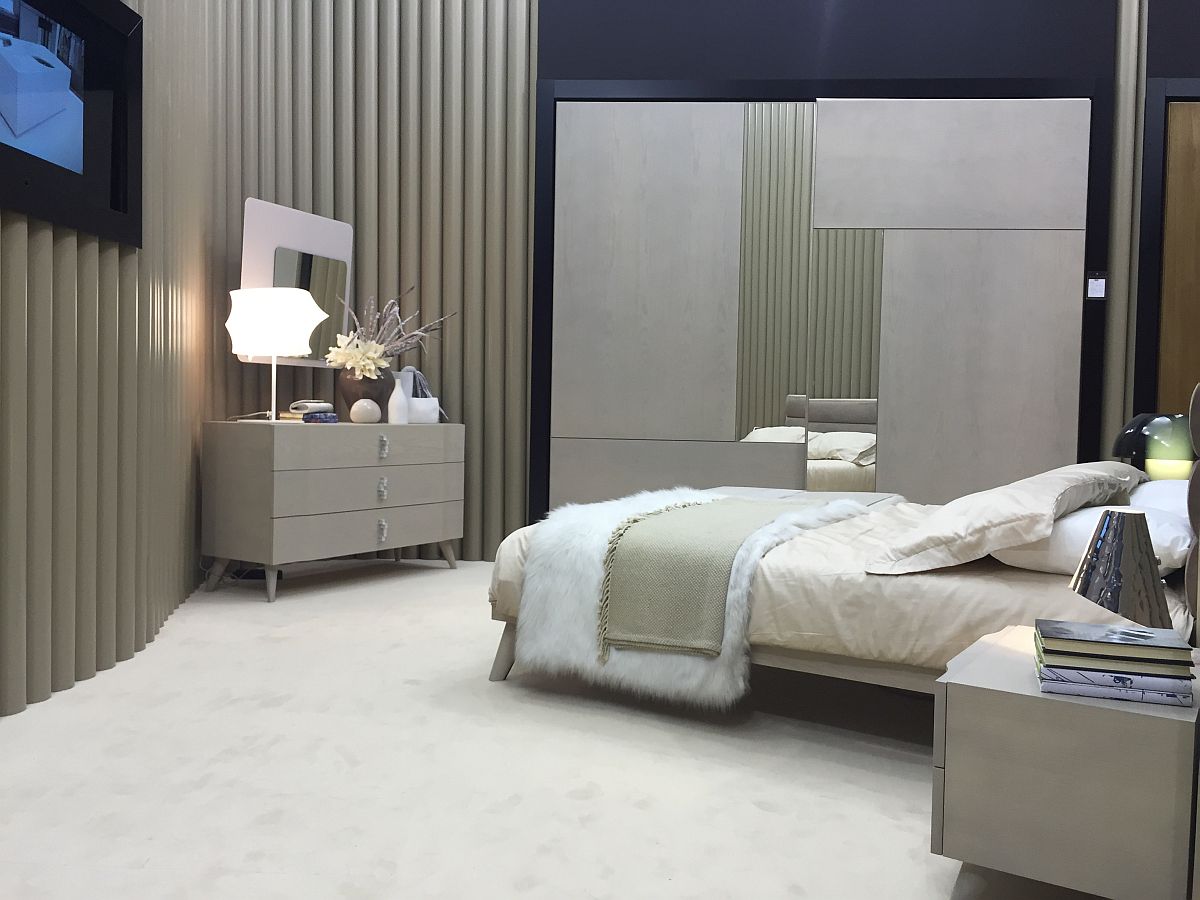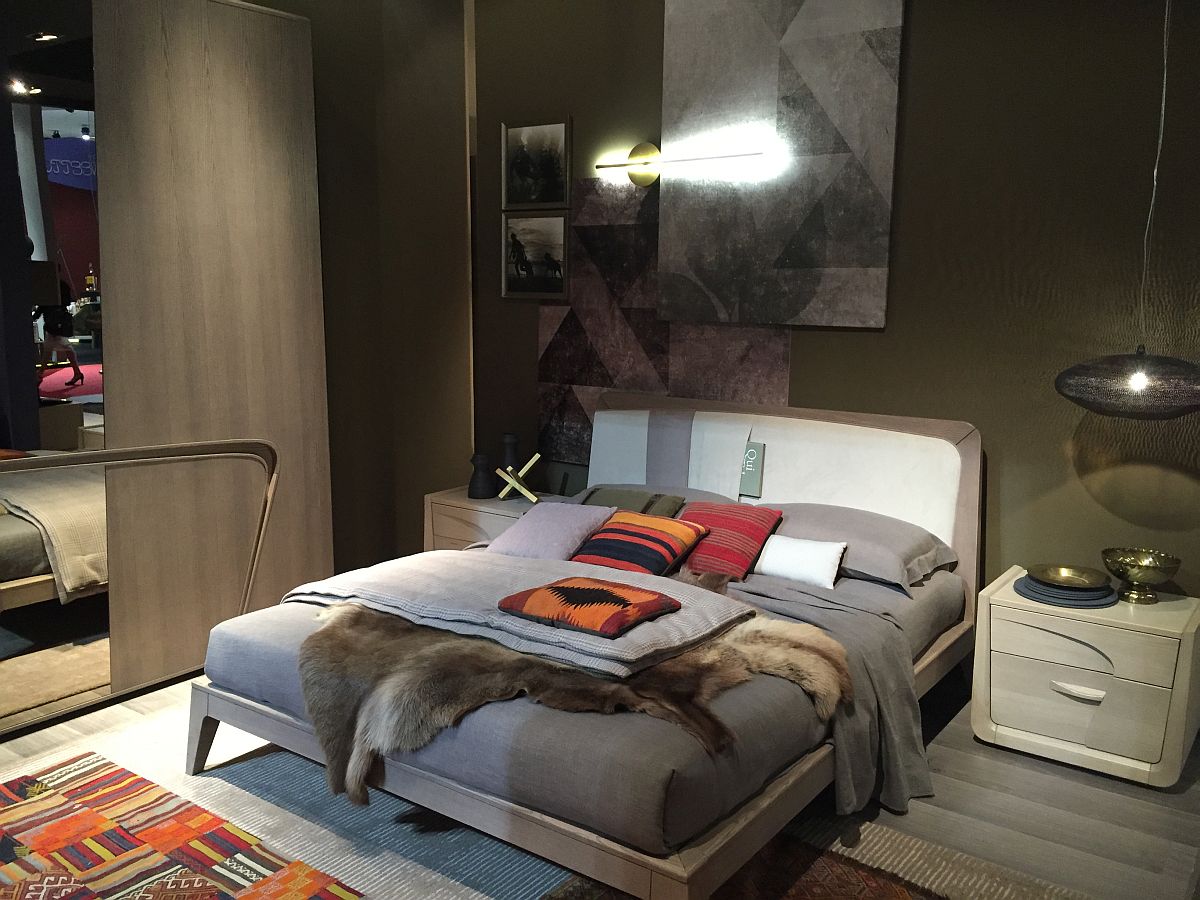 5. Walk-in Closets and Bedroom Storage
Adding and enhancing the organizational ability of your bedroom is the perfect walk-in closet, or even a sleek wardrobe that makes your mornings a whole lot less messy! Leading the way in this regard is the functional and exquisite walk-in closet from IDEAGROUP that definitely is one of the best on display. MisuraEmme also offers modular, versatile and elegant bedroom wardrobe units that adapt to your changing needs. With multi-purpose rooms being all the rage, some inspirations offer a glimpse into how one can seamlessly blend the home office and the bedroom, while others blur the line between the bathroom and bedroom to craft a luxurious master suite.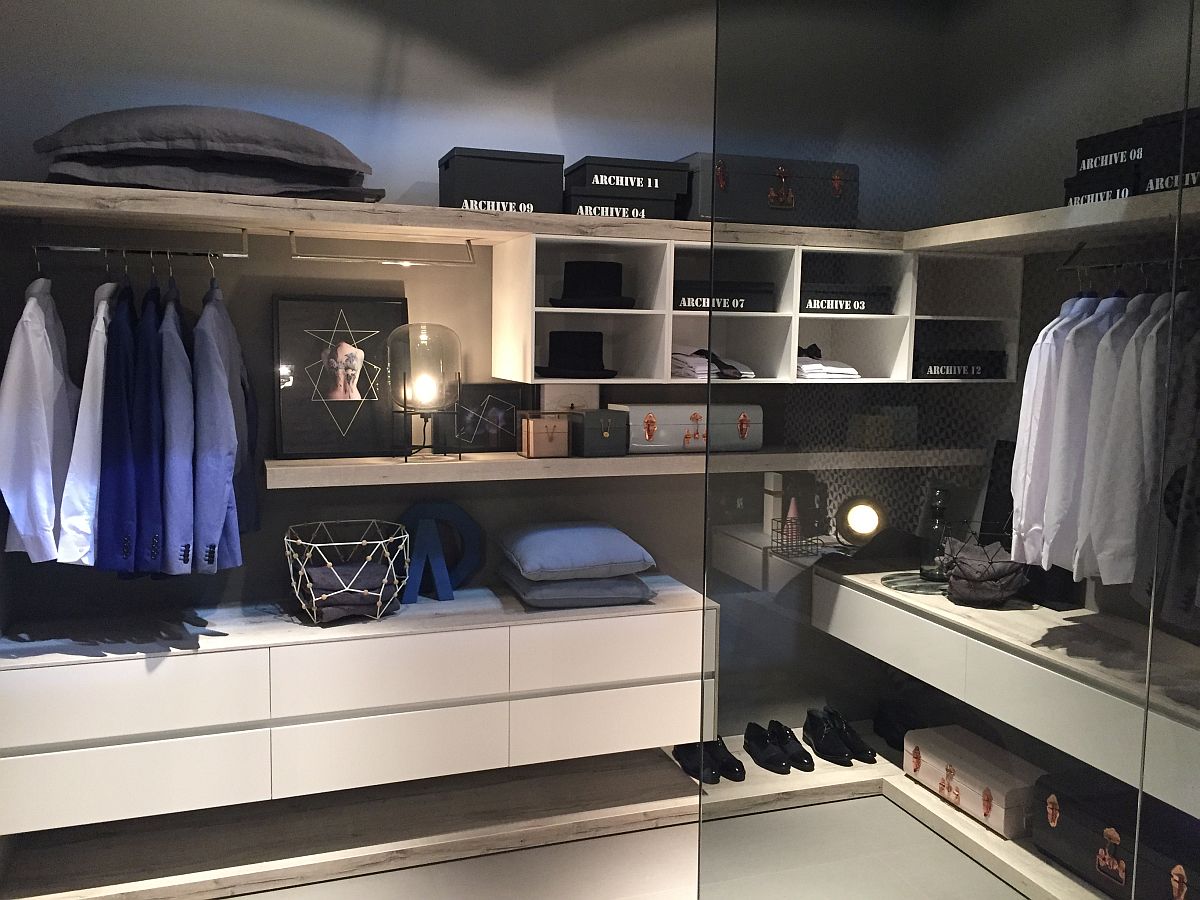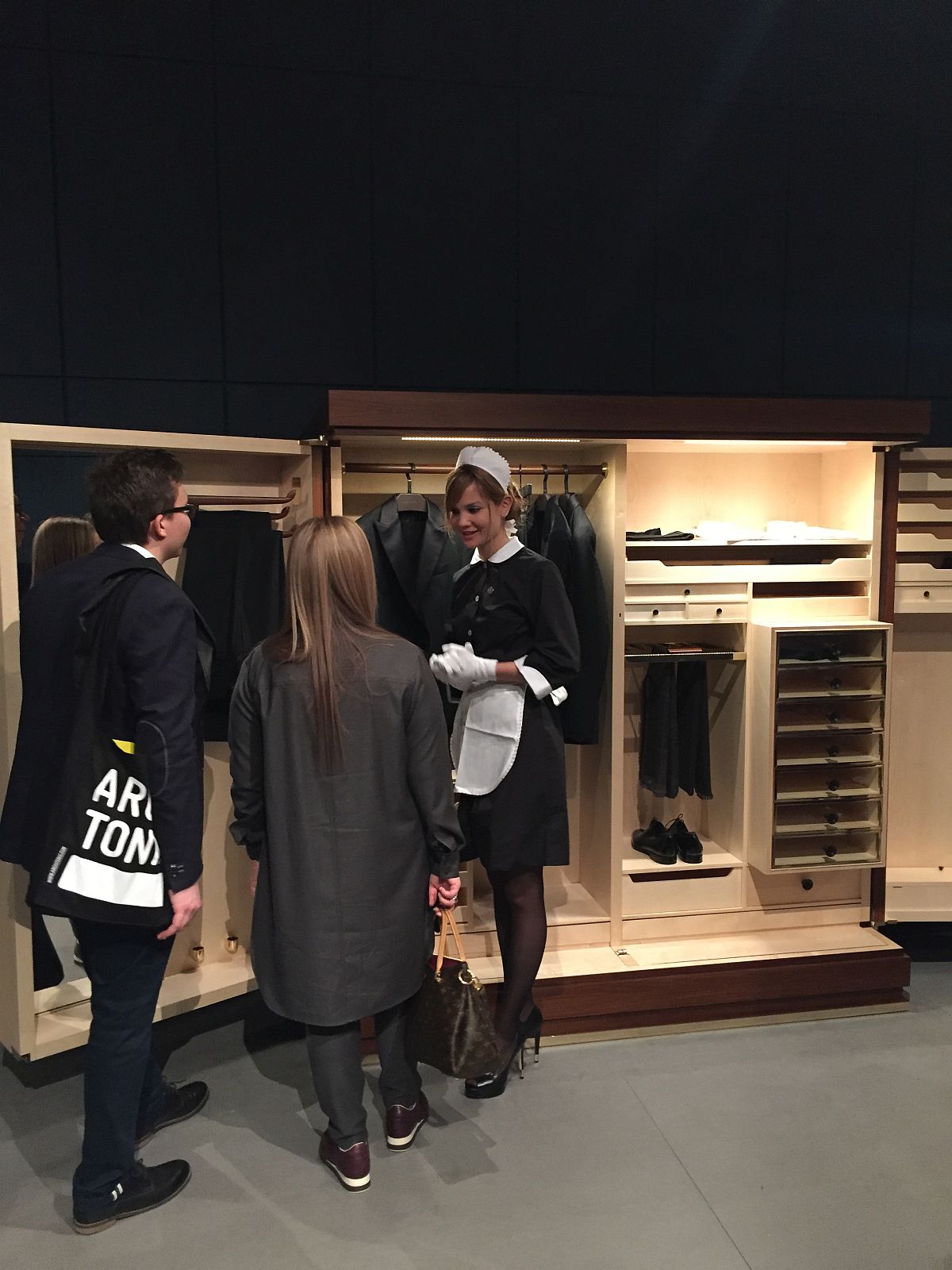 From the understated to the extravagant, the minimal to the traditional, bedrooms at Salone del Mobile 2016 enchant you with their wide-ranging appeal, cutting-edge design, world-class craftsmanship and of course, plenty of panache. So, which of these is your favorite?