It is that time of the year again when the world of interior design and decorating gathers at one of the fashion capitals of the world – Milan. Salone del Mobile 2016 promises to be an exciting treat for design aficionados everywhere, and we are here to give you a front row seat to everything hot and happening from this year's extravaganza.
So sit back and enjoy our continuous coverage of the world's most important furnishing and design fair –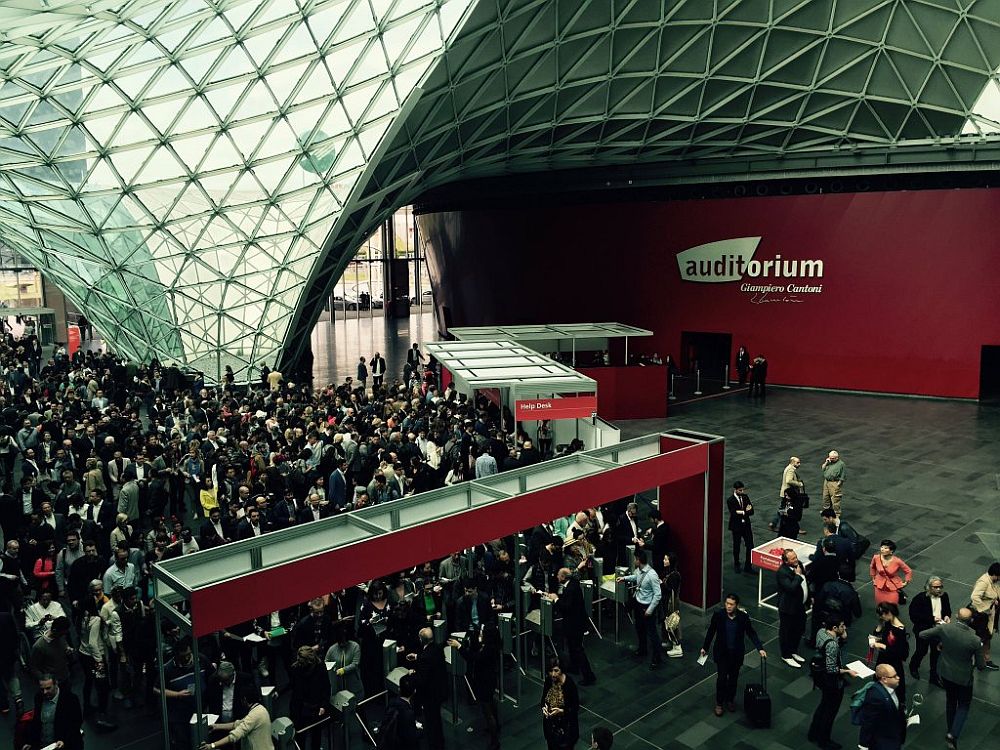 Belgian outdoor luxury by Royal Botania. Summer where are you? We're prepared!! ☺️ @royalbotania @decoist pic.twitter.com/BW6MXaQ5fS

— Alex Ion (@alex_ion) April 12, 2016
An Eco-Friendly Twist!
MisuraEmme's display of style and design sensibility is bound to leave you dazzled, but the true essence of this Italian furniture giant lies much deeper – in its ability to create planet-friendly style using the Aquaver painting process. Whether you are a design lover or an eco-head, you will instantly fall in love with MisuraEmme.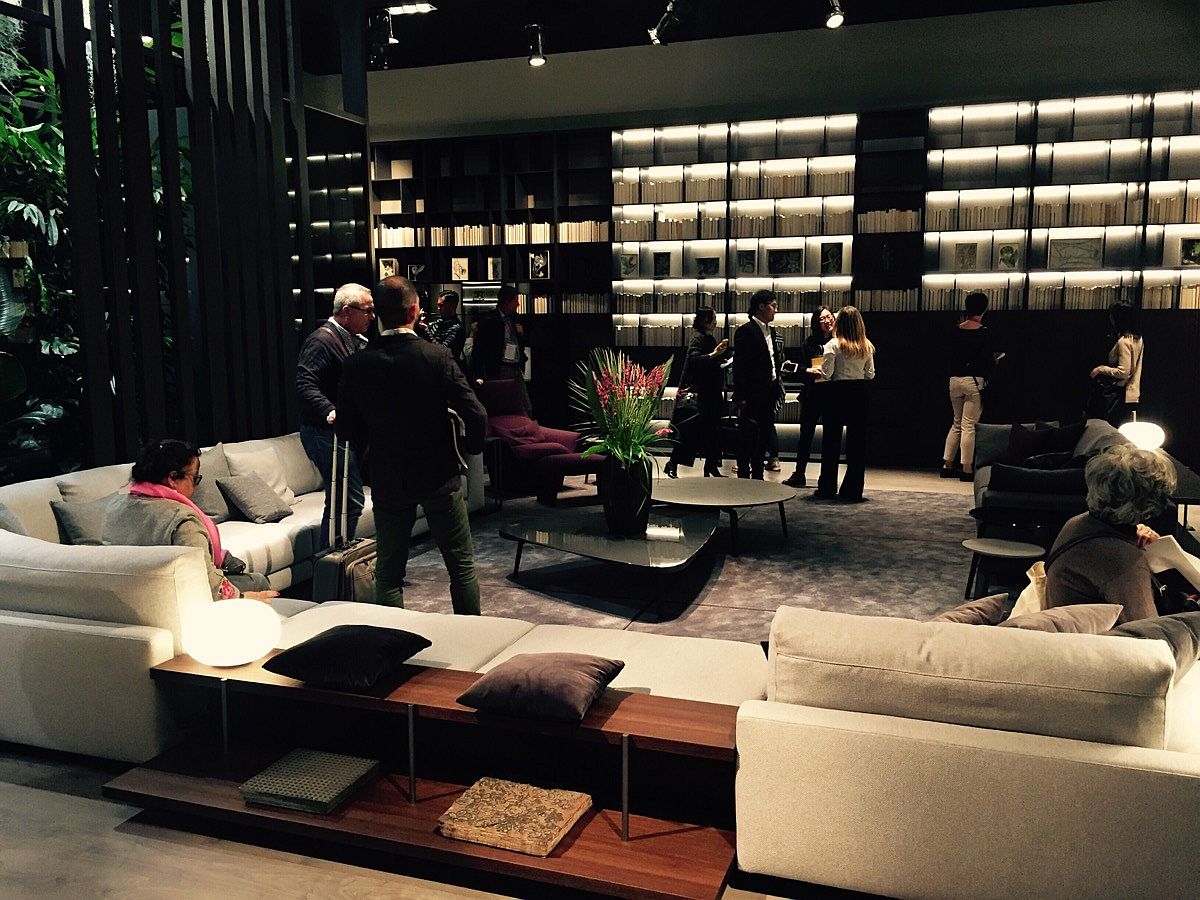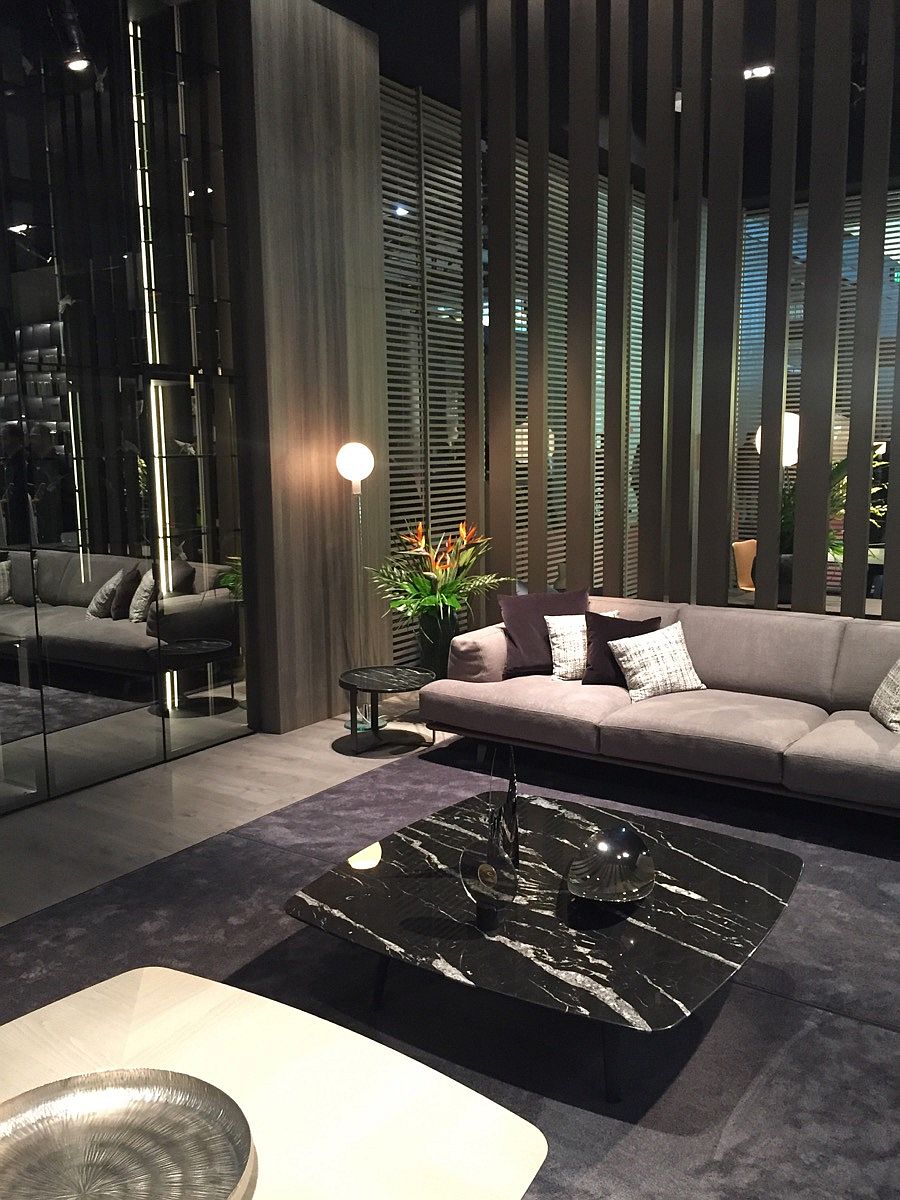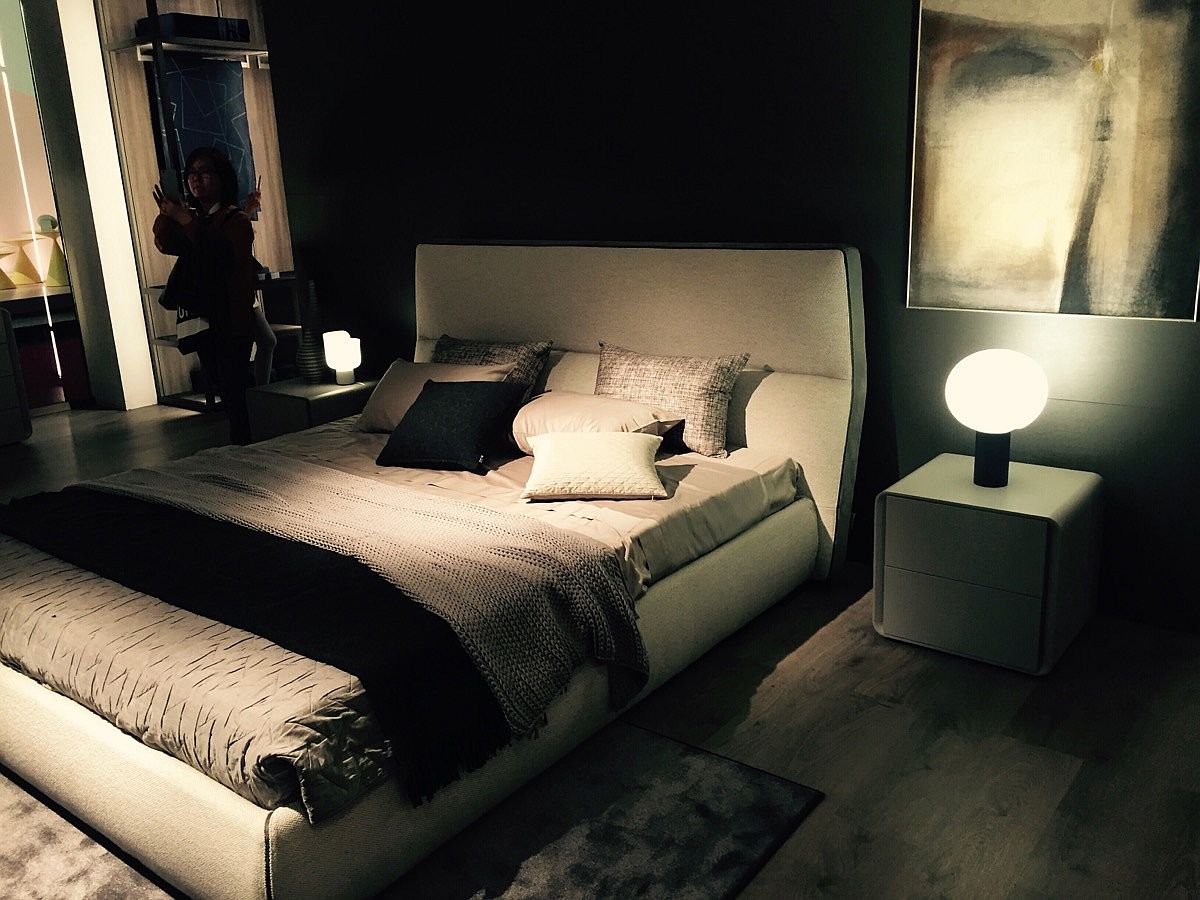 Satisfying Home and Office Needs
The I 4 Mariani stand at this year's Salone del Mobile offers great inspiration for all those looking to decorate or even refurbish their corporate and home office space. Despite the unassumingly simple form of the chairs and sofas on display, you are drawn instantly to their top-notch quality and a sense of understated class.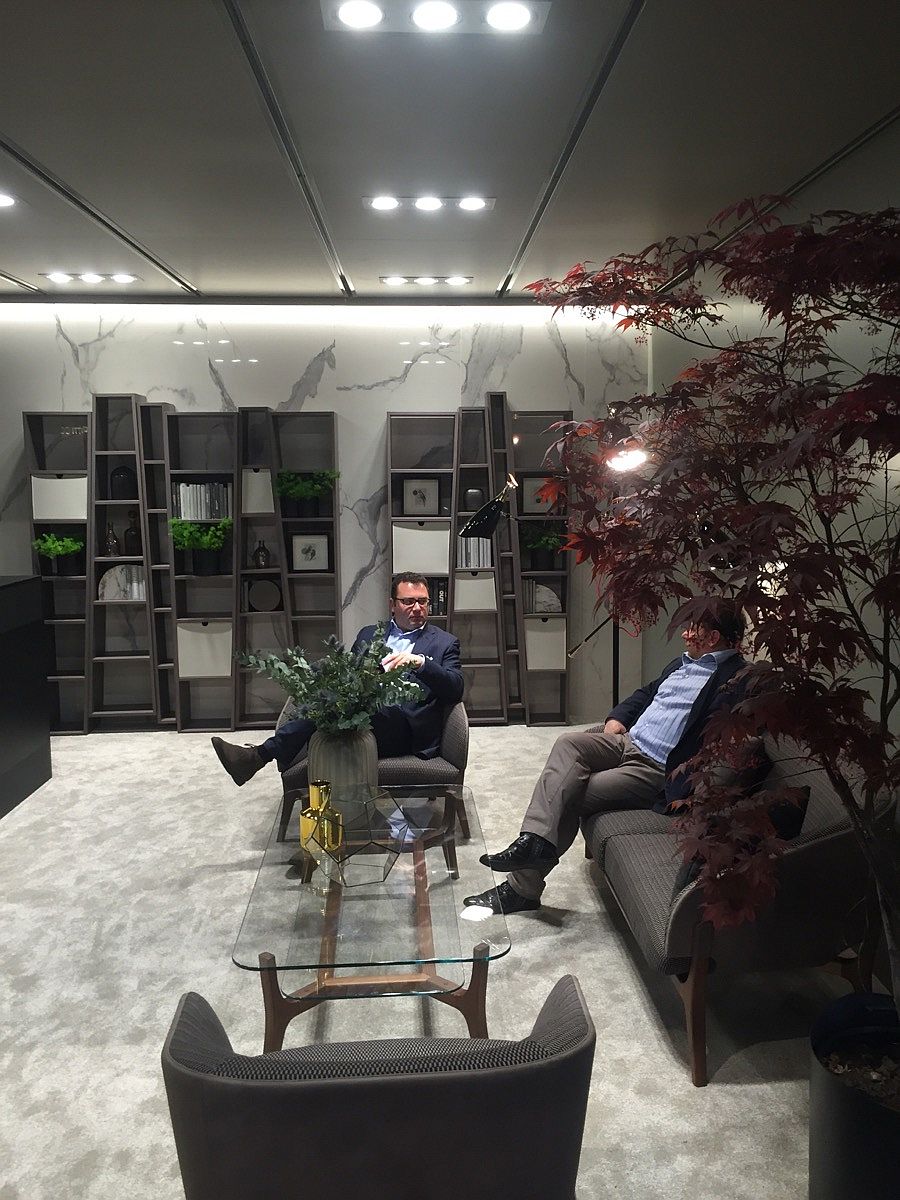 Ceccoti Collezioni
Minimalism draped in comfort is the trademark style of Ceccoti Collezioni, and if nothing else convinces you of this, then check out this ultra-cool bed on display at the Salone del Mobile 2016 stand. Yeah, simply awesome!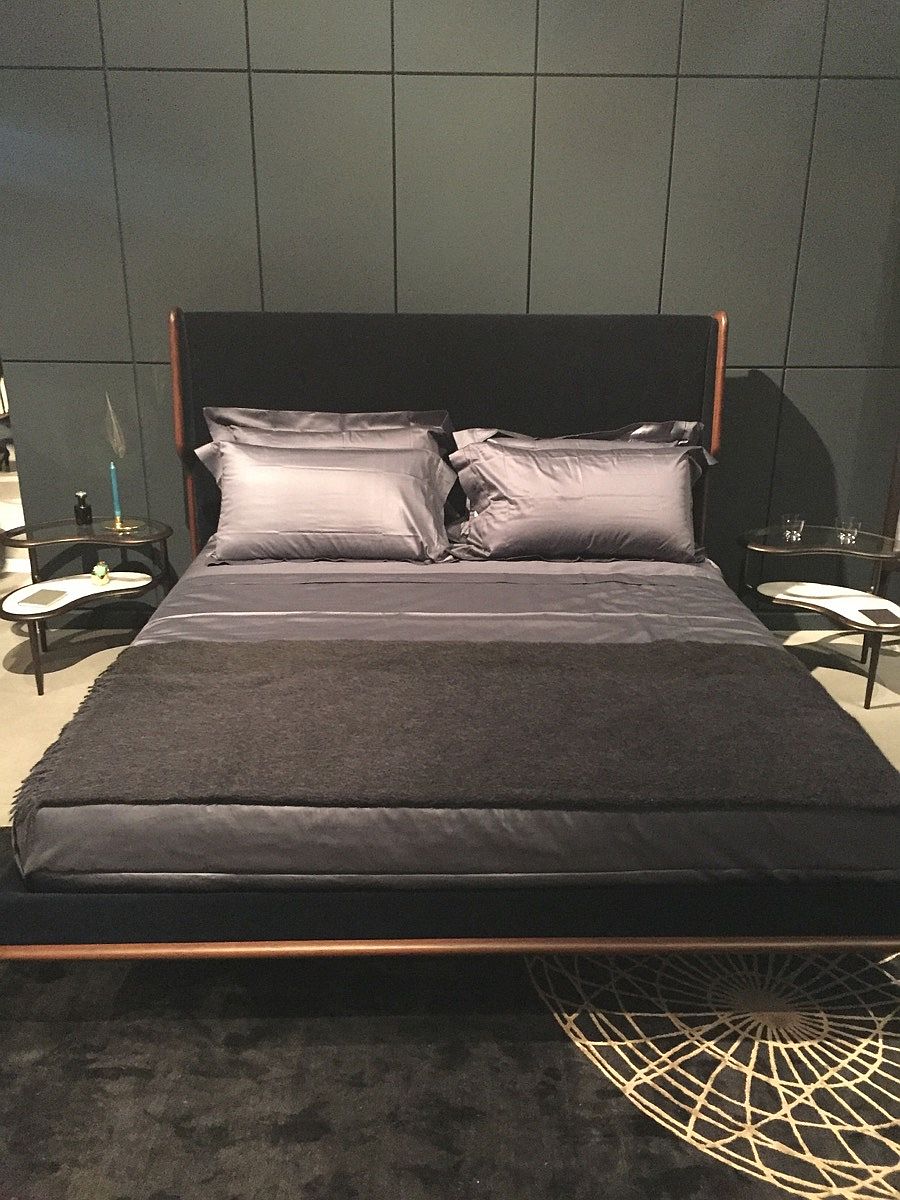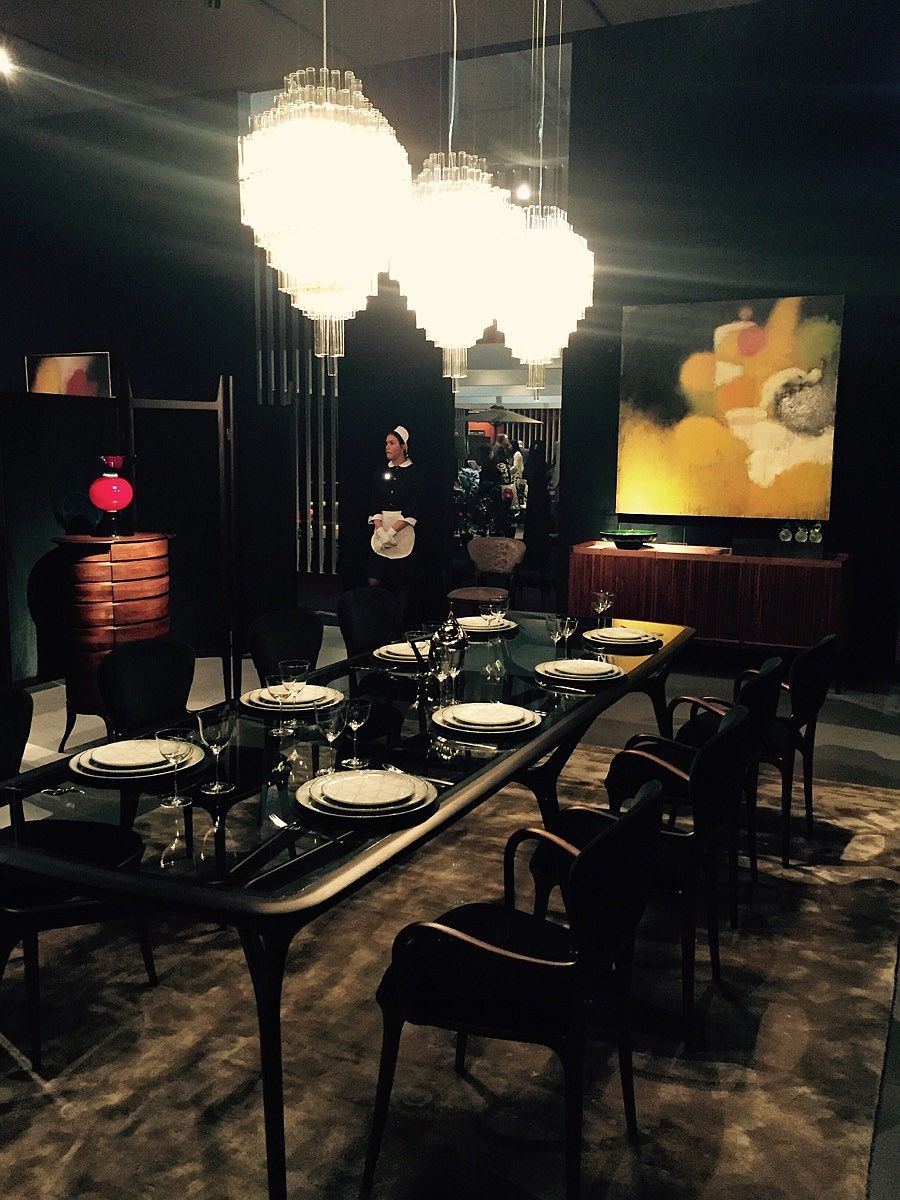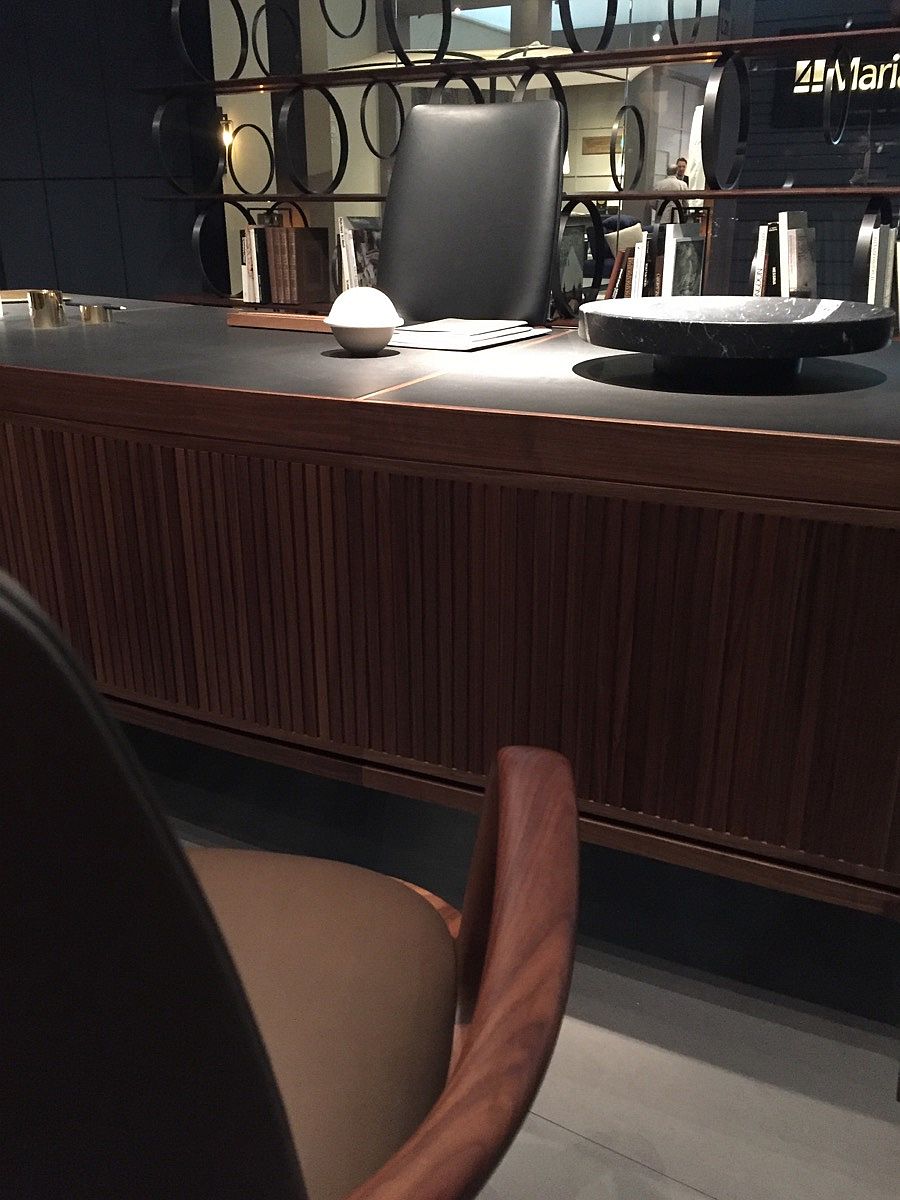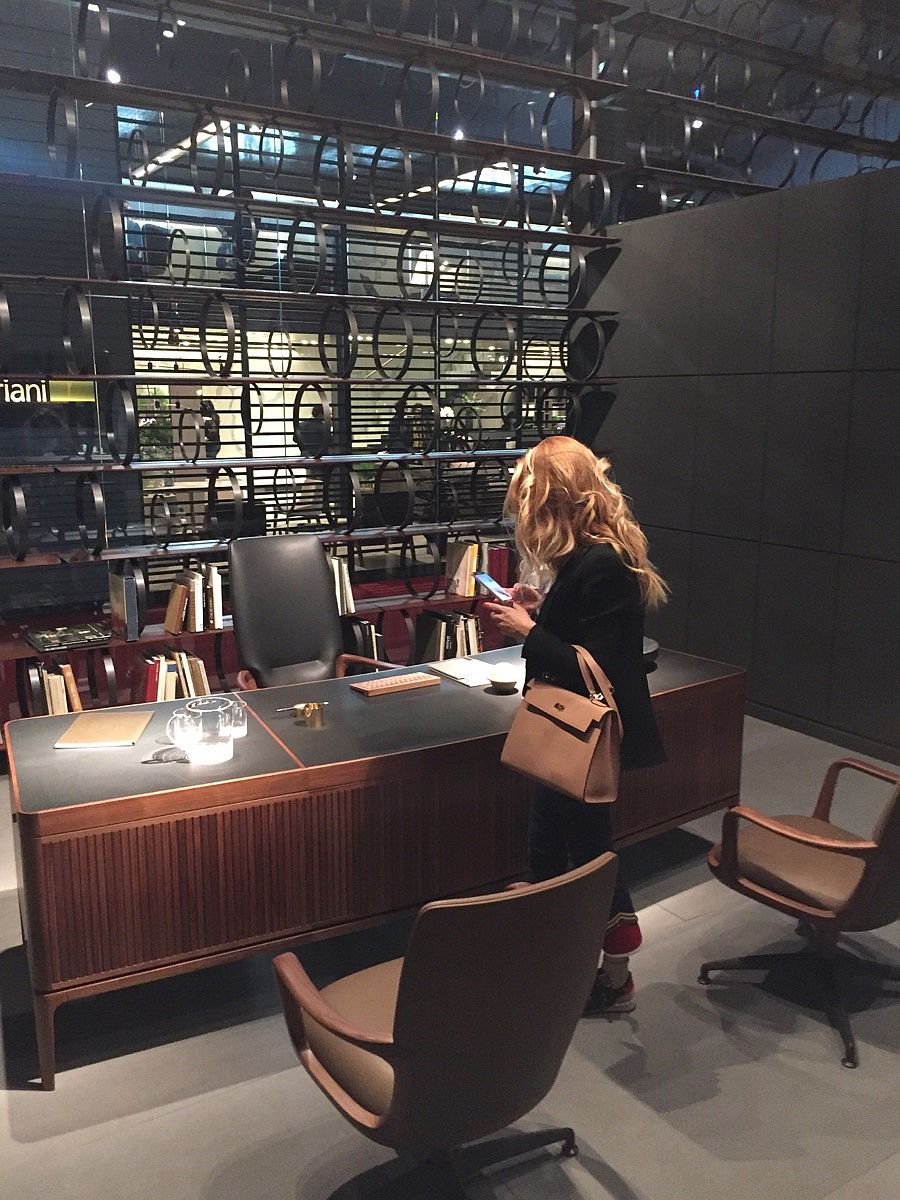 Textural Beauty Unleashed
If you love natural textures and hues, then be prepared to fall in love with these fabulous dining and coffee tables on display at the Draenert stand!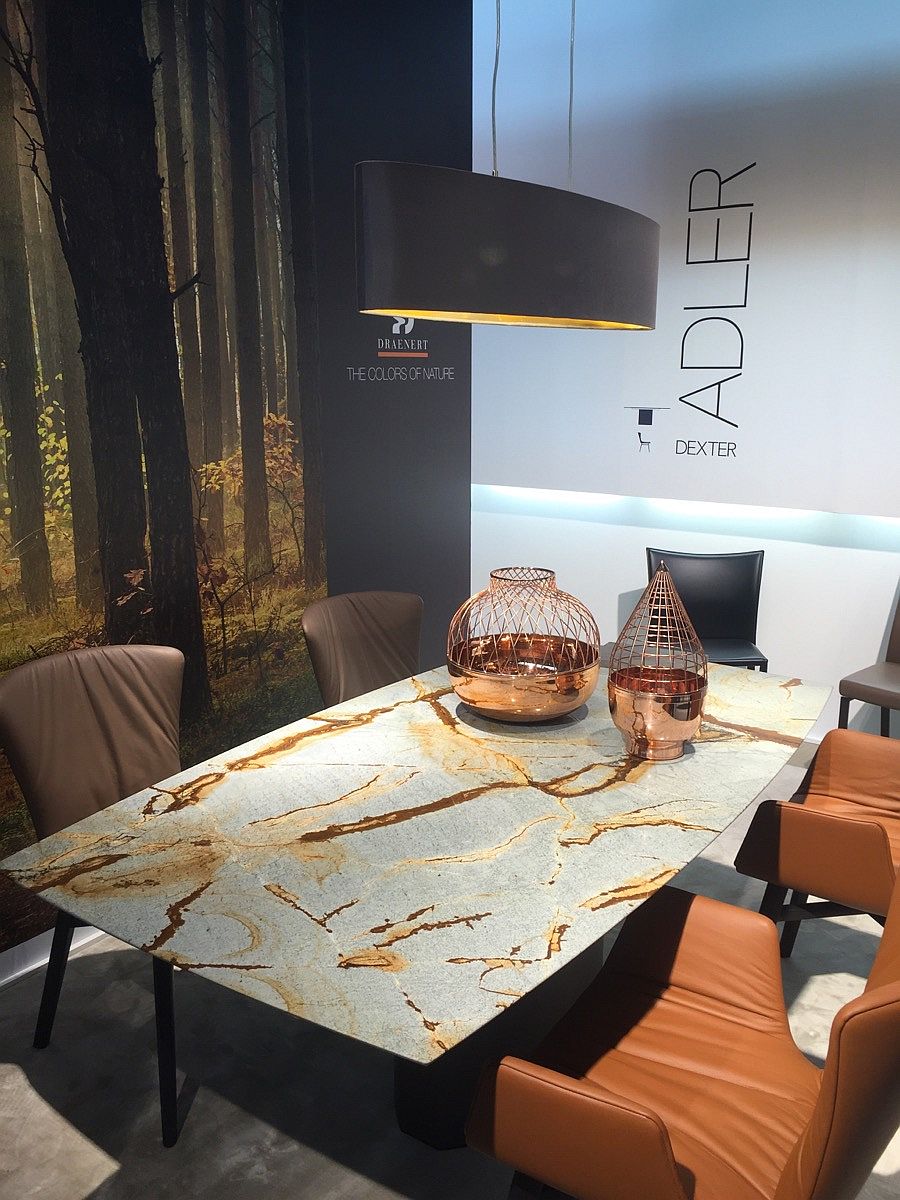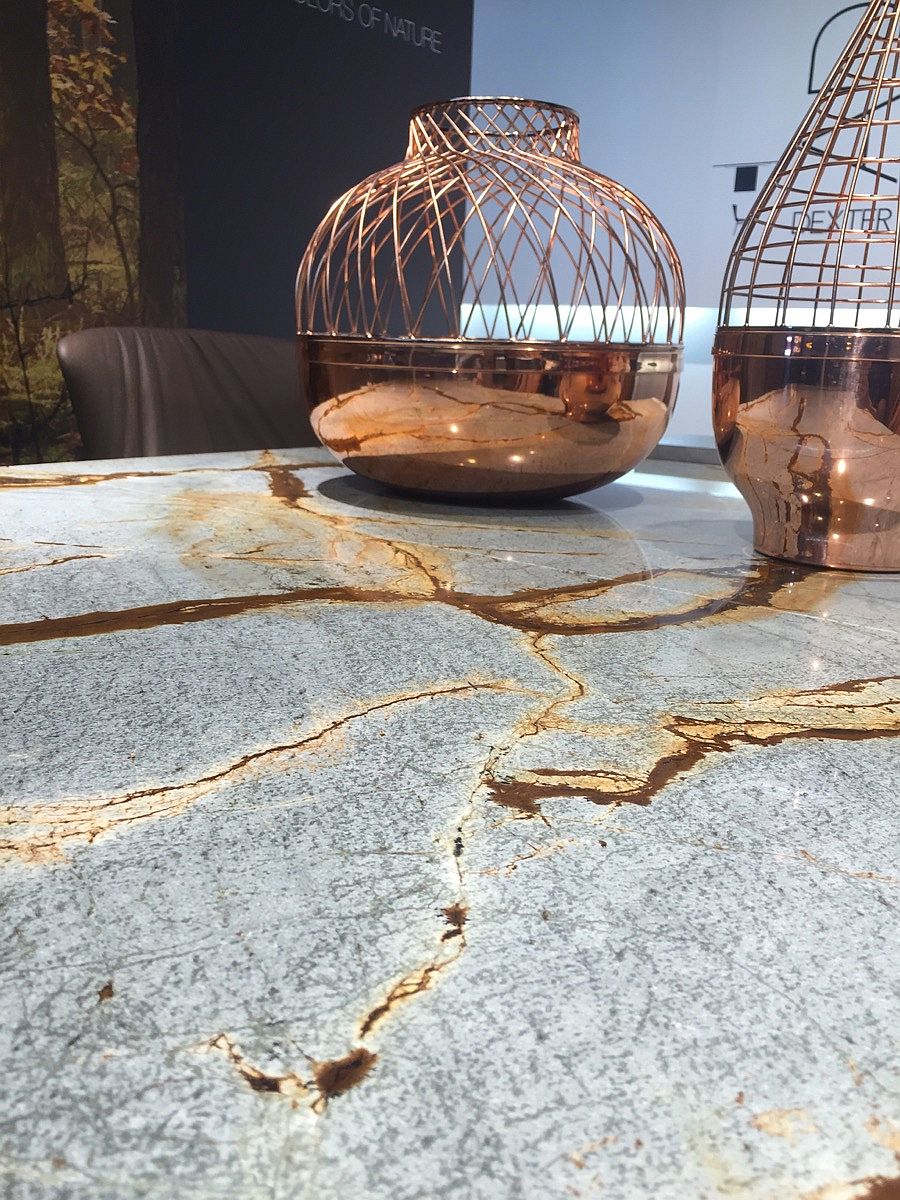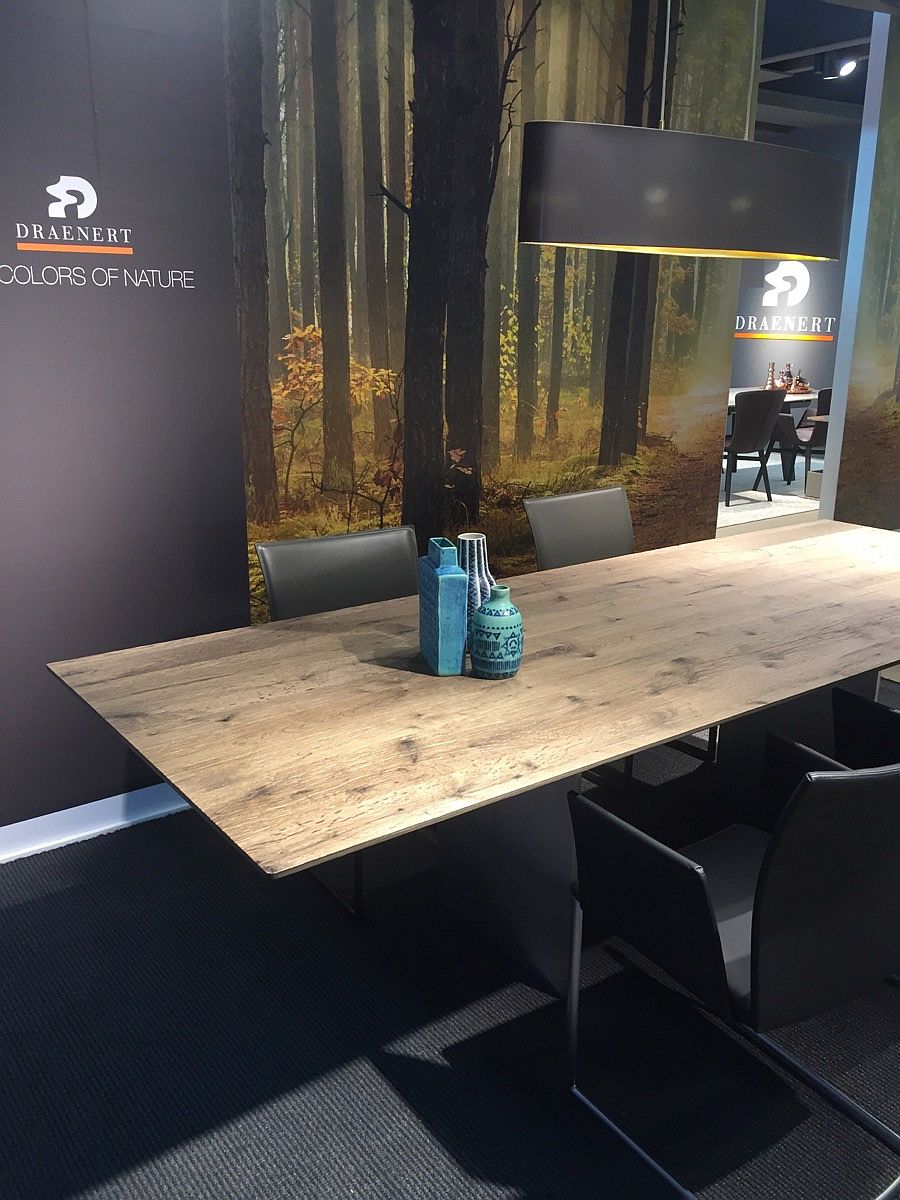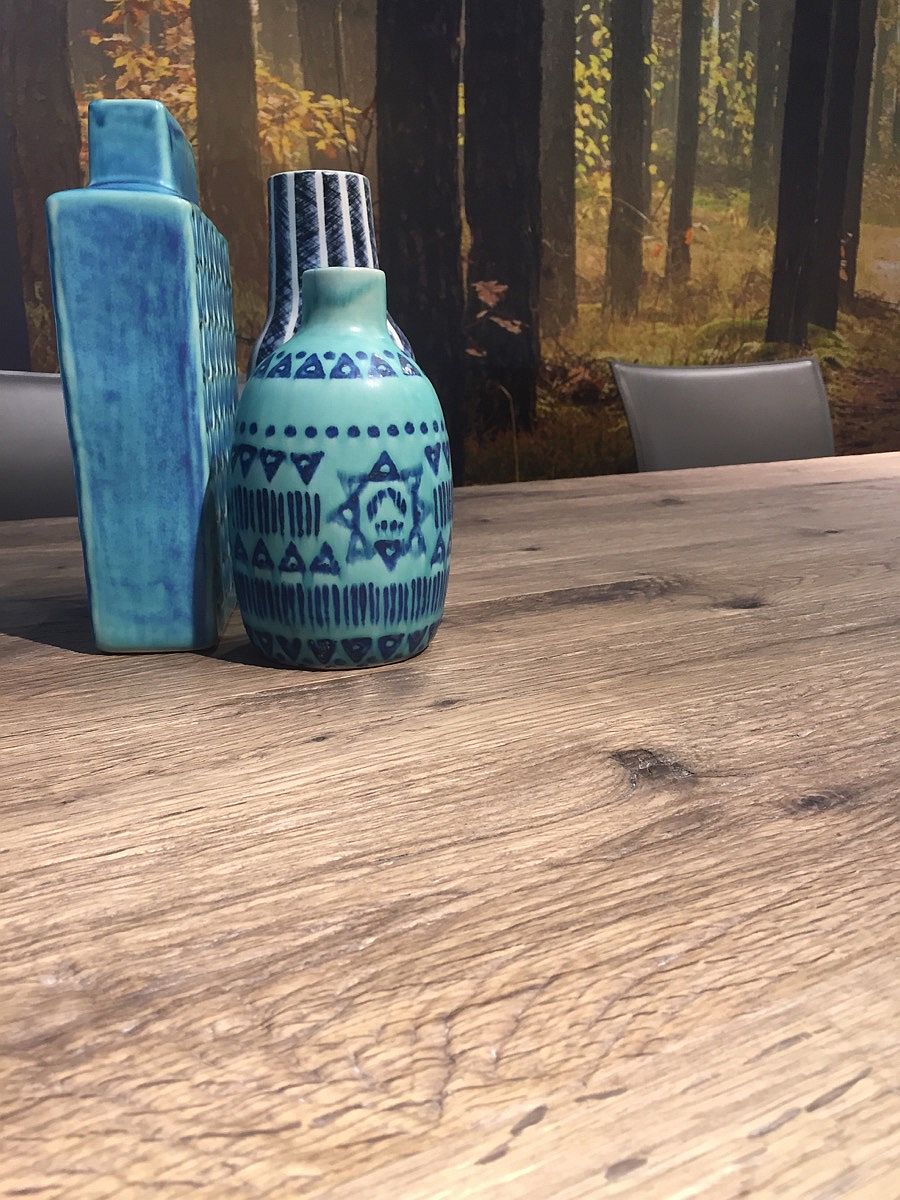 Piure – Reimagine Your Living Room
They will tell you that they are in the business of "creating living space". But do not let that fool you, as this feels more like artwork filled with flair rather than a simple reconfiguration of space and décor. And the design philosophy from Piure echoes this:
To design and produce beautiful furniture is one part – the other part is to have it perfectly standing at your home. That is our passion – for this reason we accompany you from the beginning.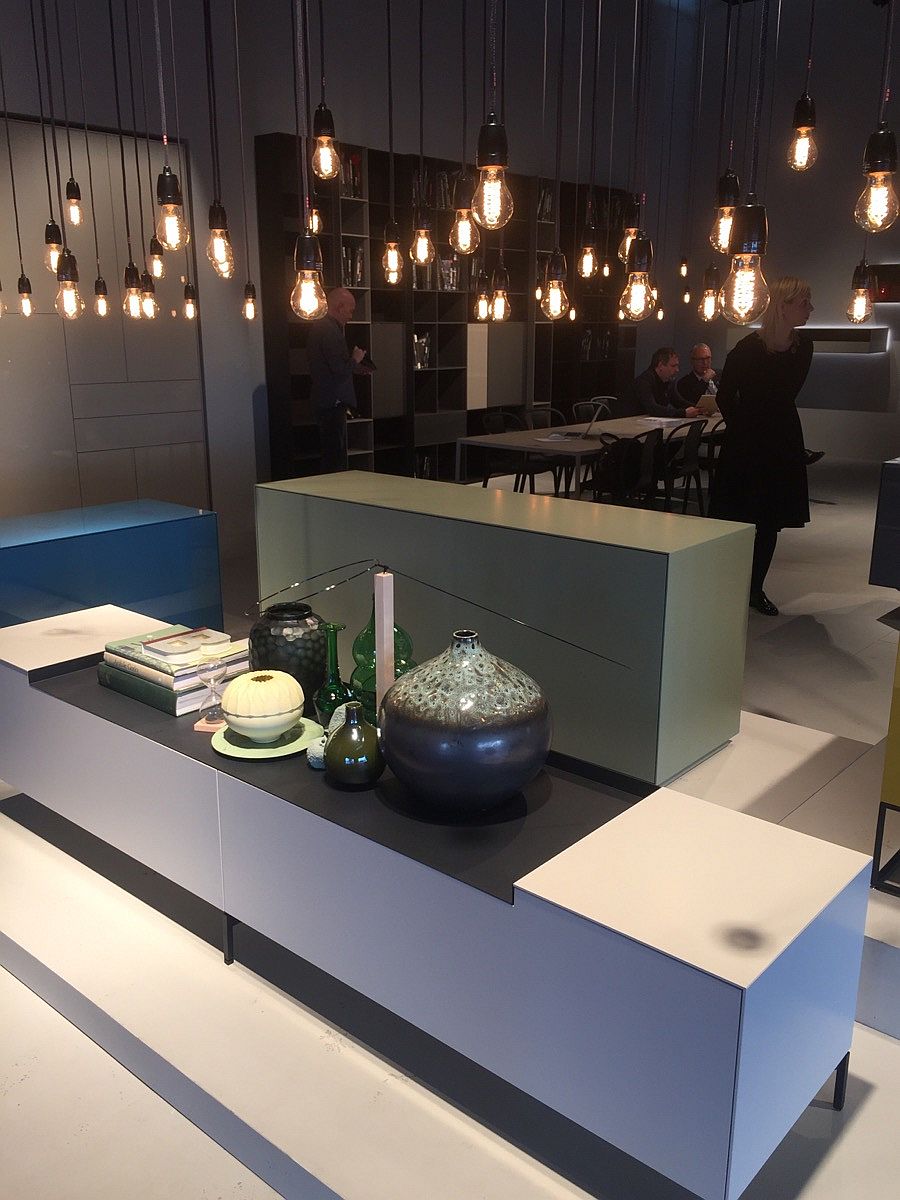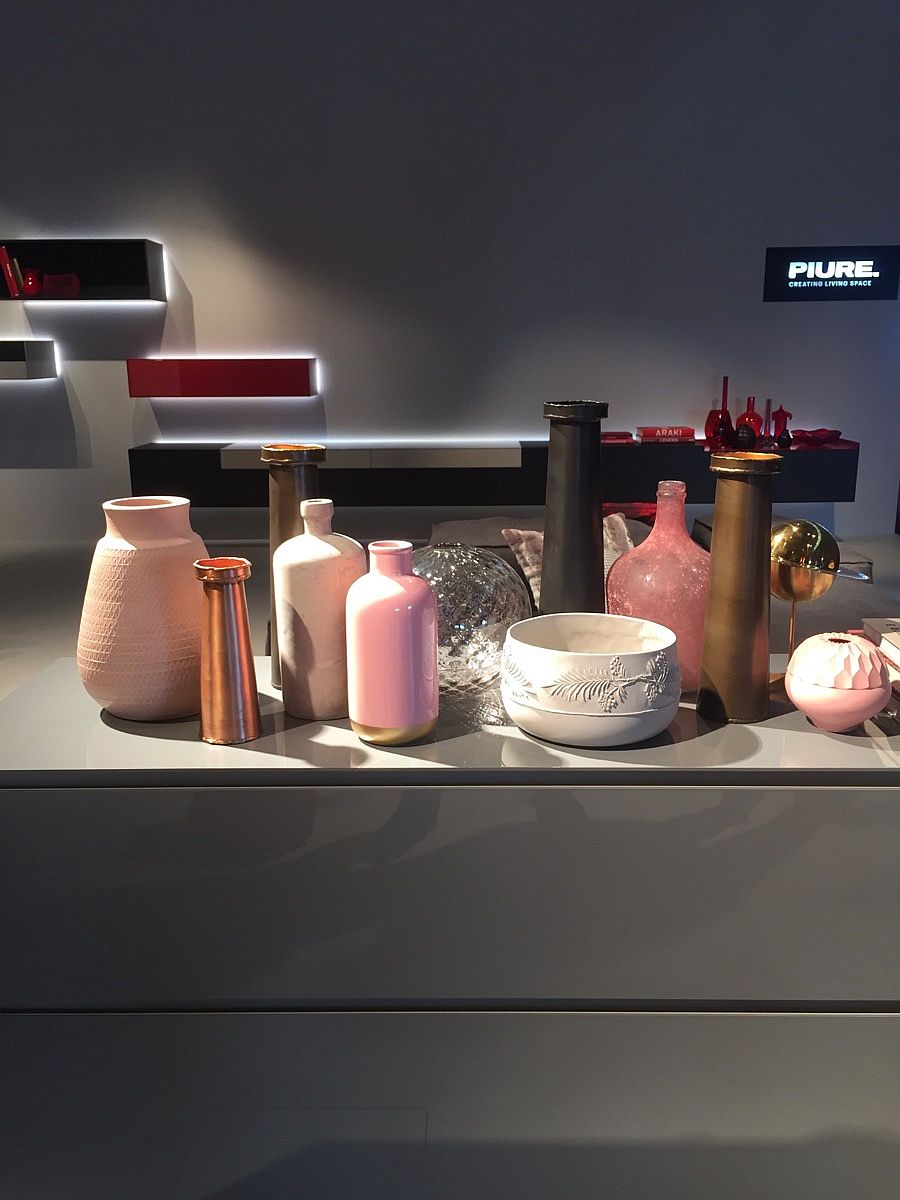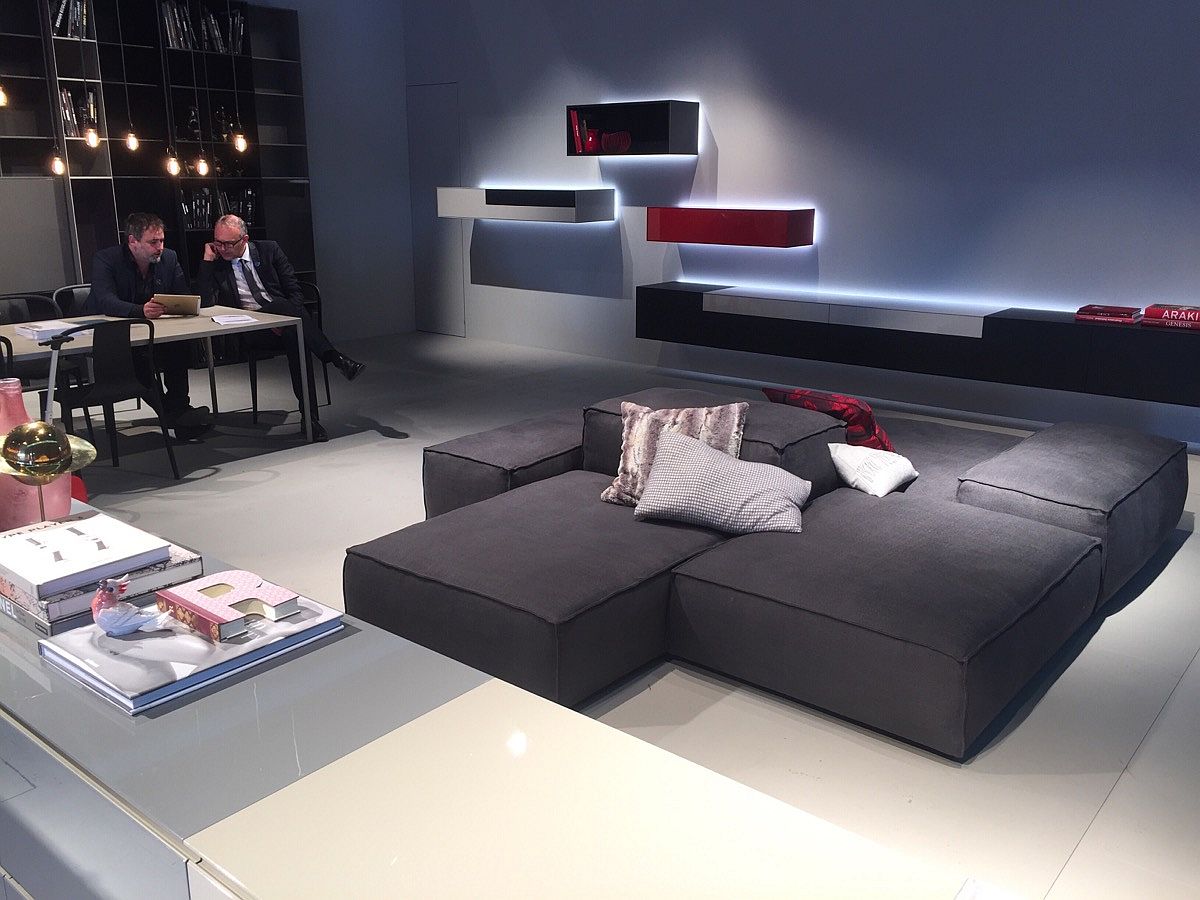 Born Between Verona Milan!
Maybe you can call Gyform the home boys of Salone 2016, as they were born in the heart of the beautiful Dolomites. What started out as a dream for Guido Gasperi in 1957 today offers an endearing blend of traditional craftsmanship and cutting-edge design. Need proof? Just check out these images from their stand –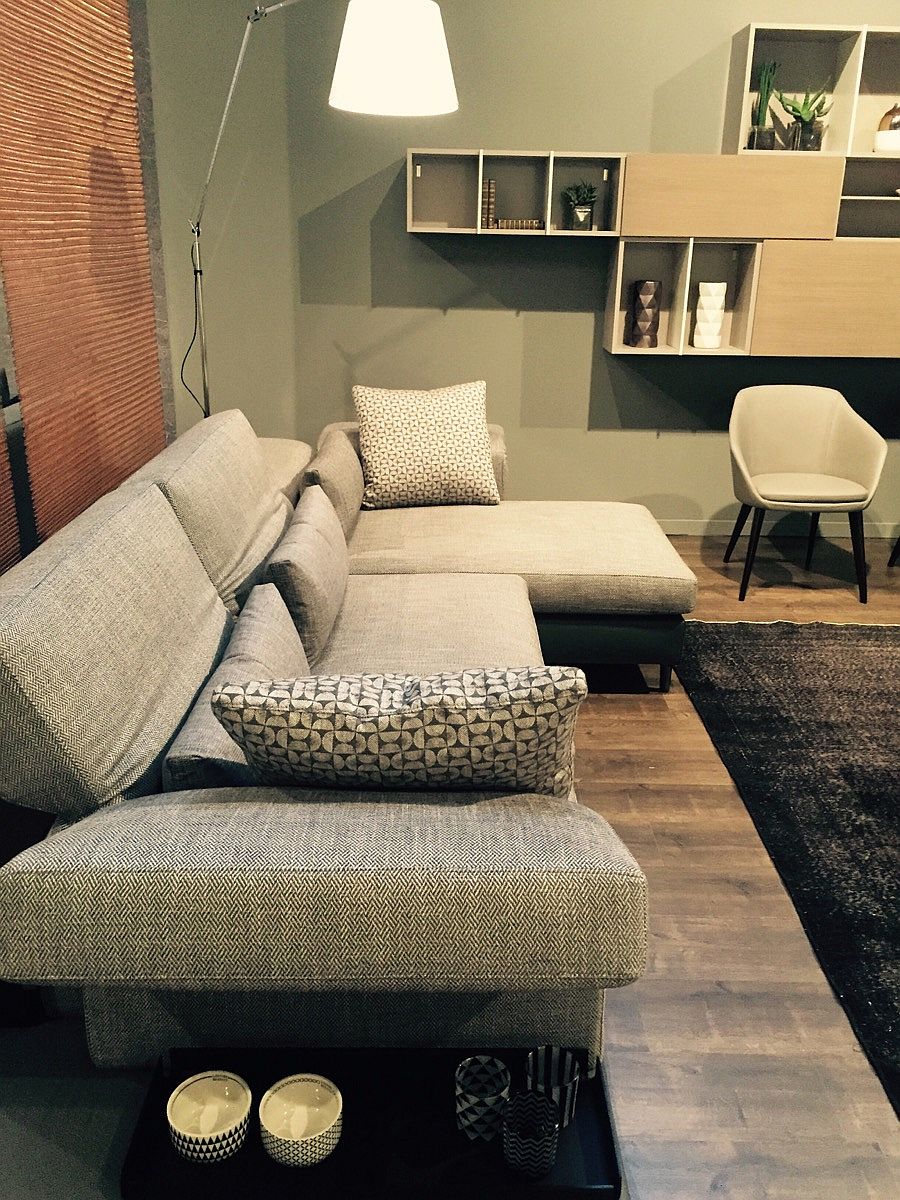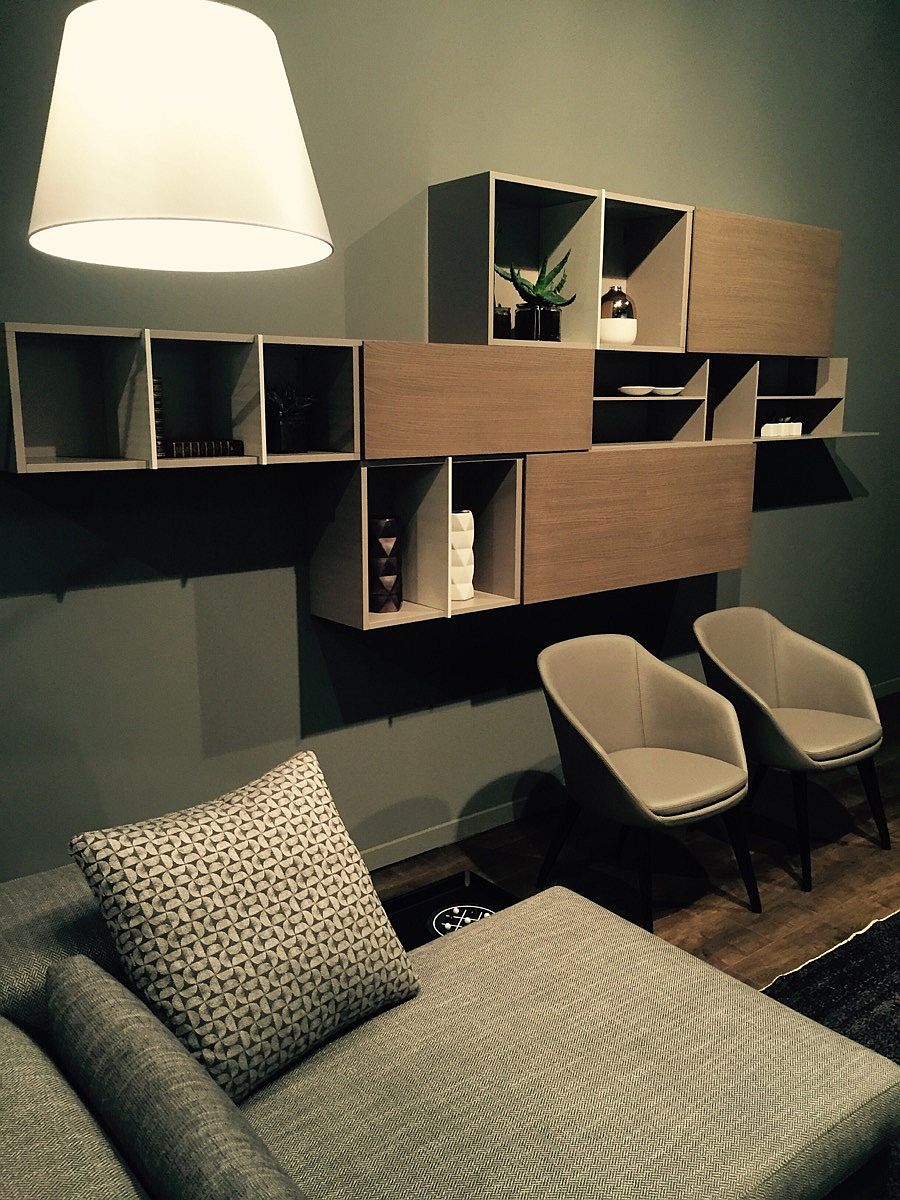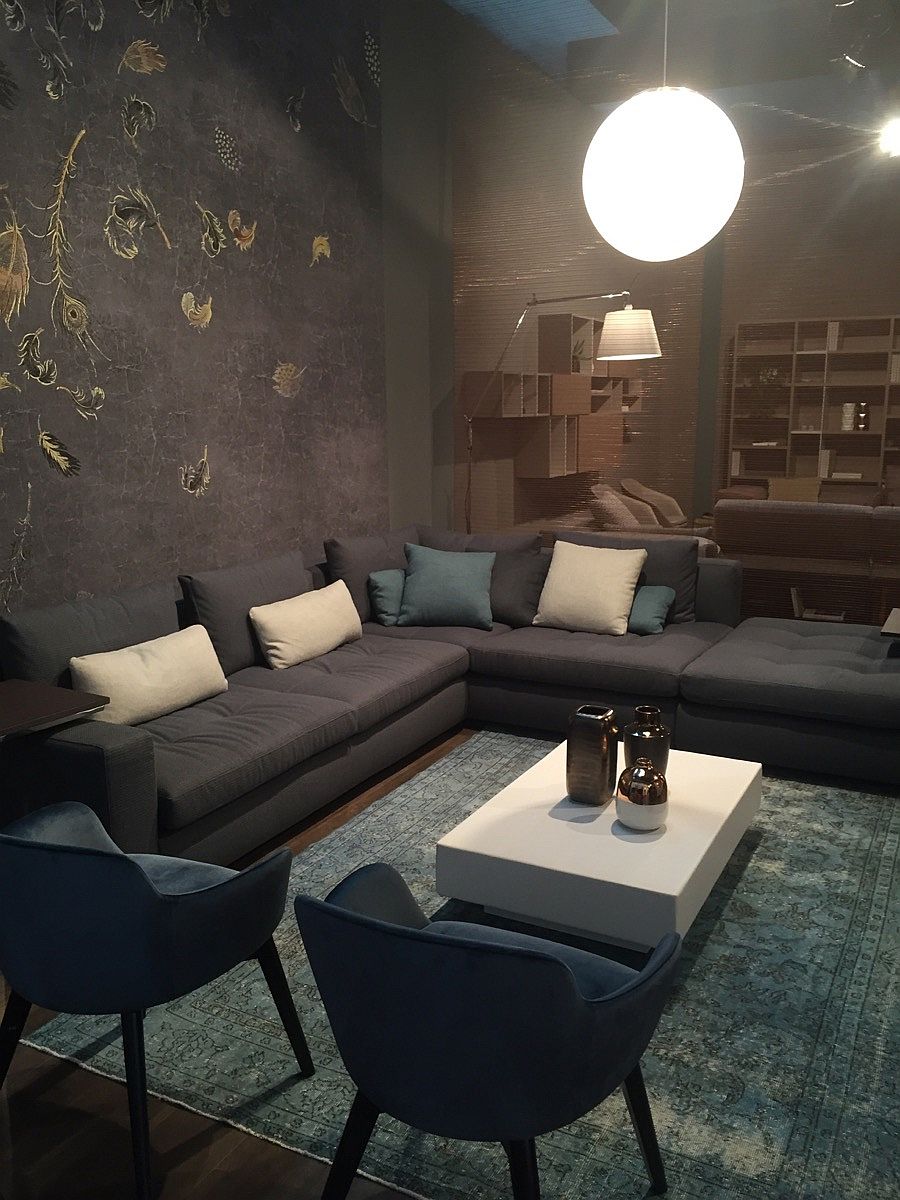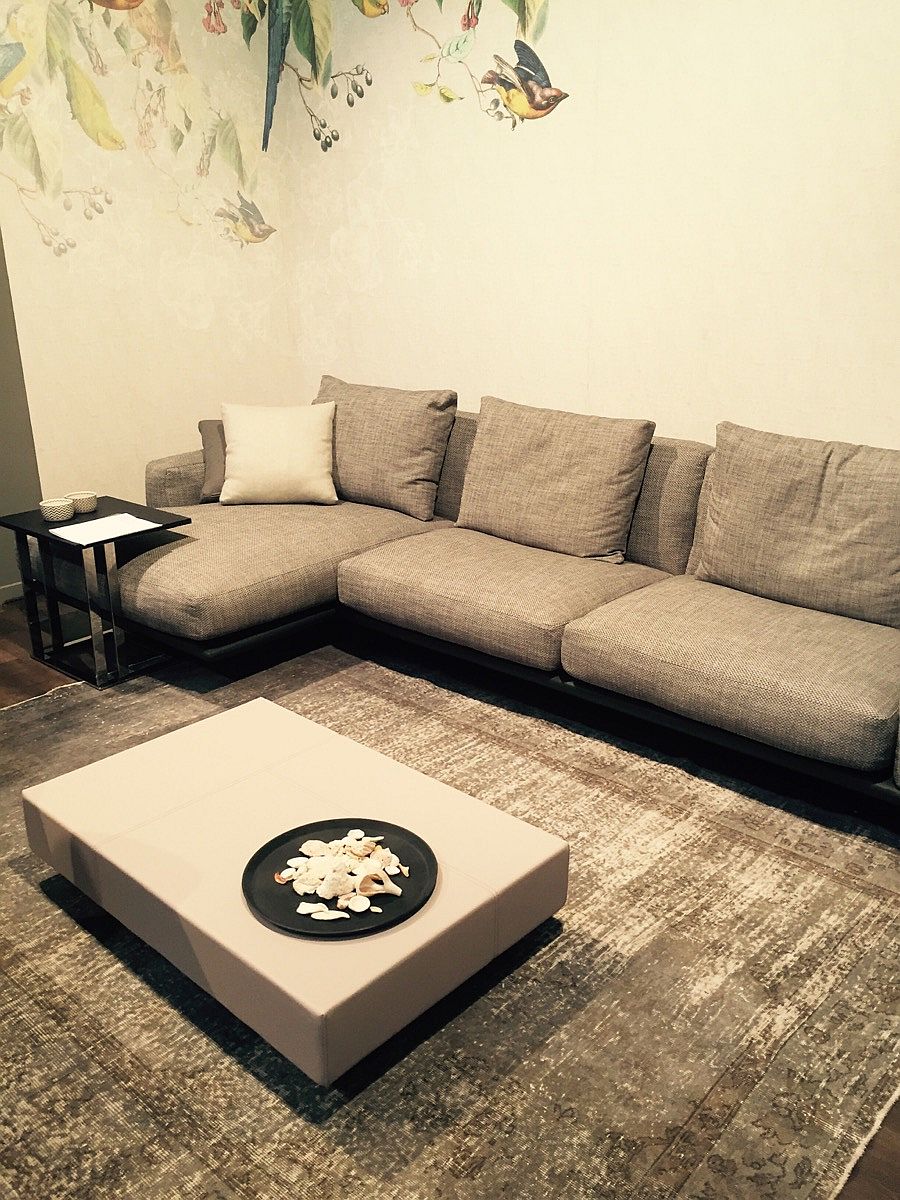 Organizing Made Fun and Easy
From using décor with magnets to bringing in easy organizational and redecorating solutions for the modern bedroom to marvelous walk-closets that promise to make your mornings an absolute breeze – the Line Gianser stand at Salone 2016 has it all!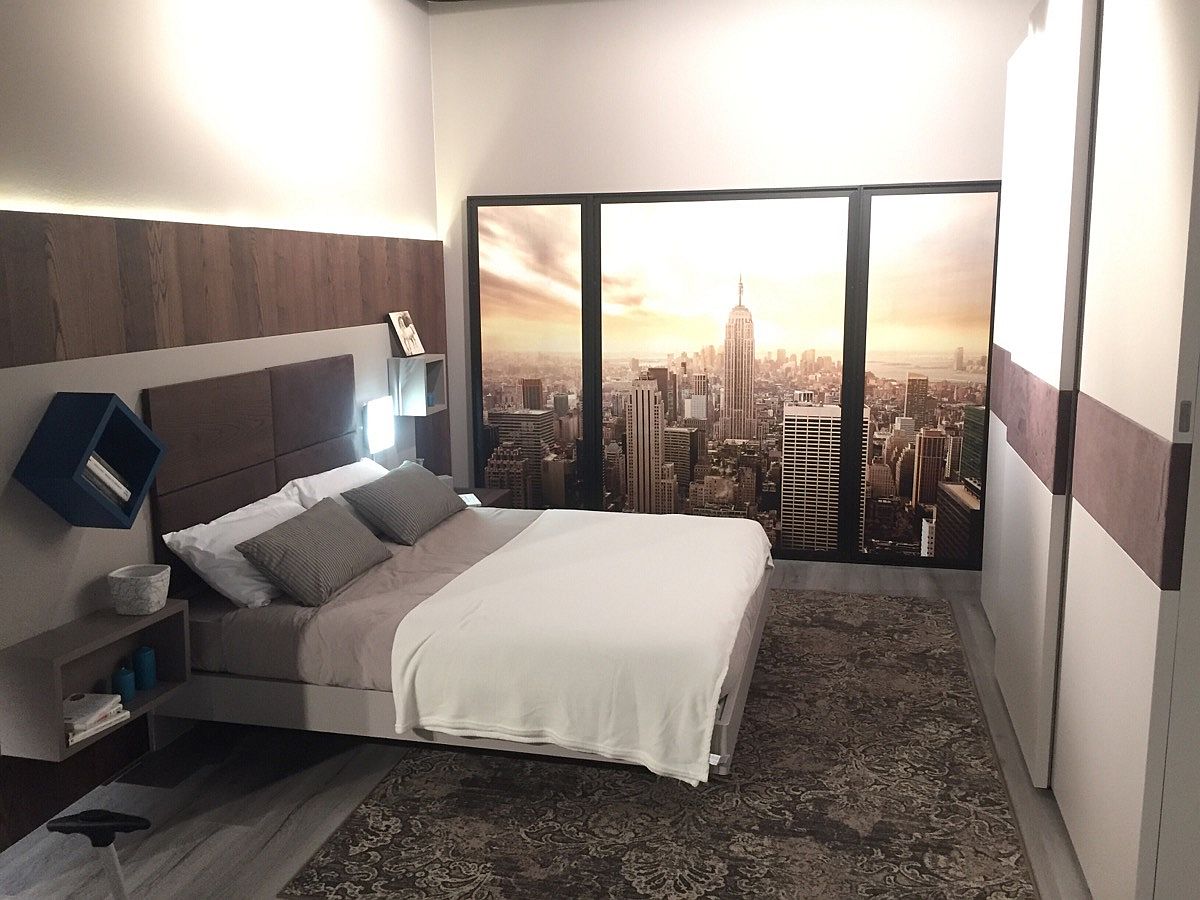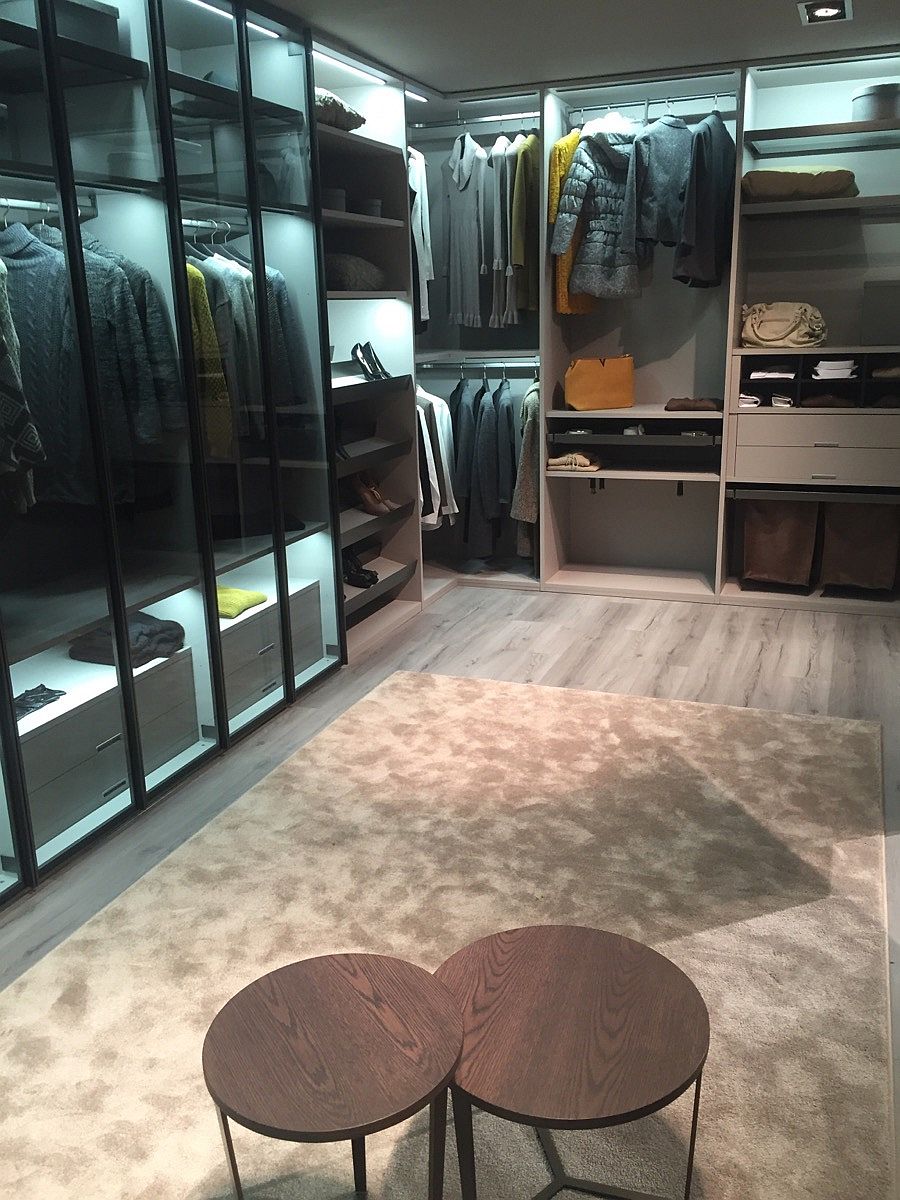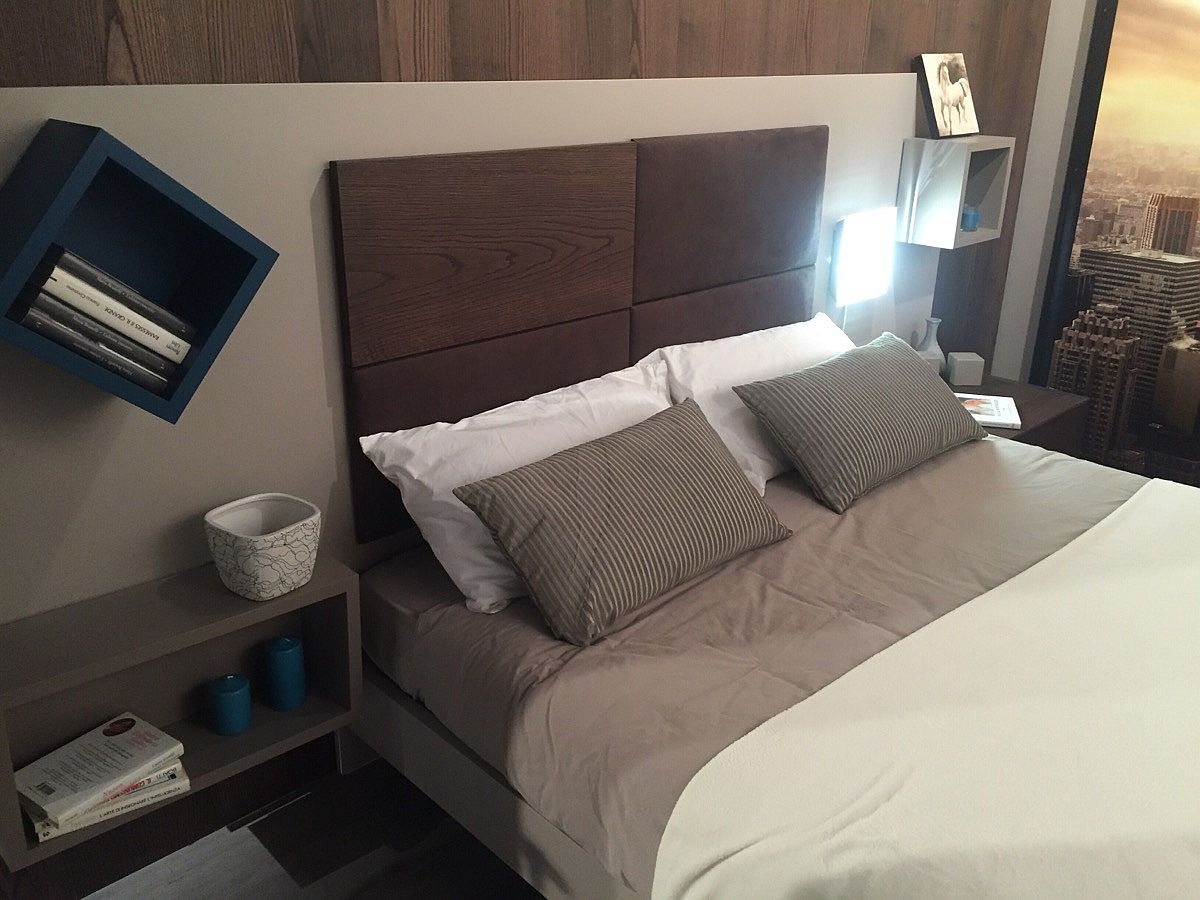 Fall in Love with Swan
Having started from humble roots in 1963, Swan today carries an amazing collection of sofas, armchairs and poufs that promise to completely transform your living room. And we got a glimpse of that magic at this year's fair with the gorgeous Chelsea chair stealing the spotlight.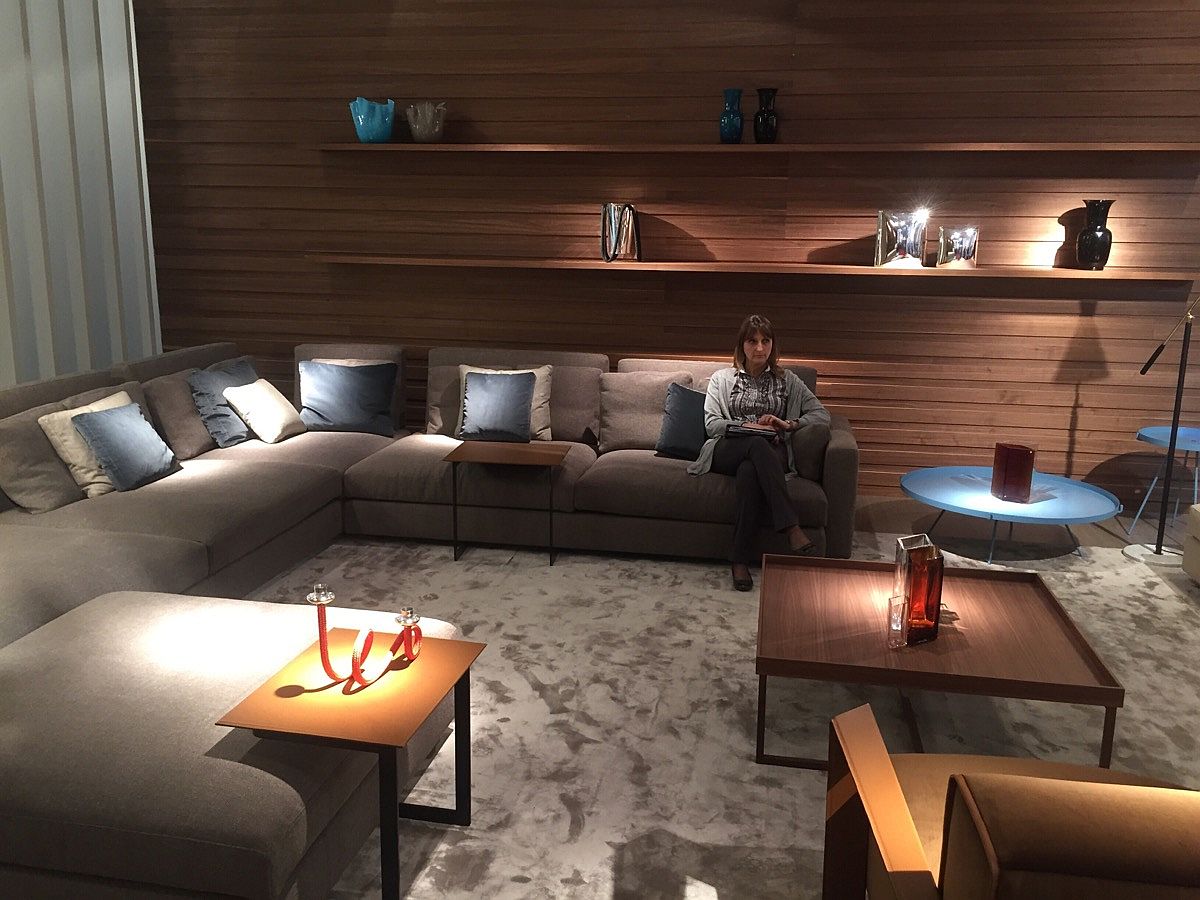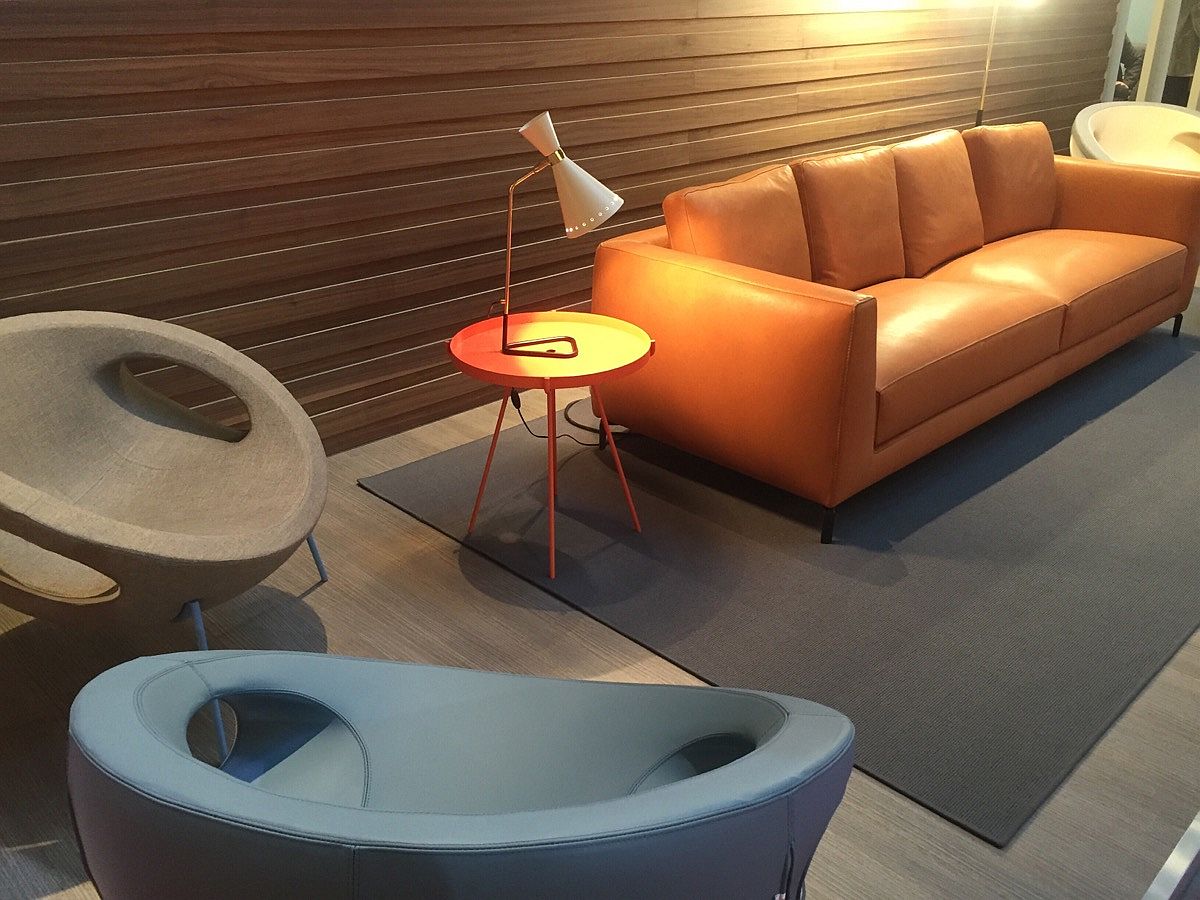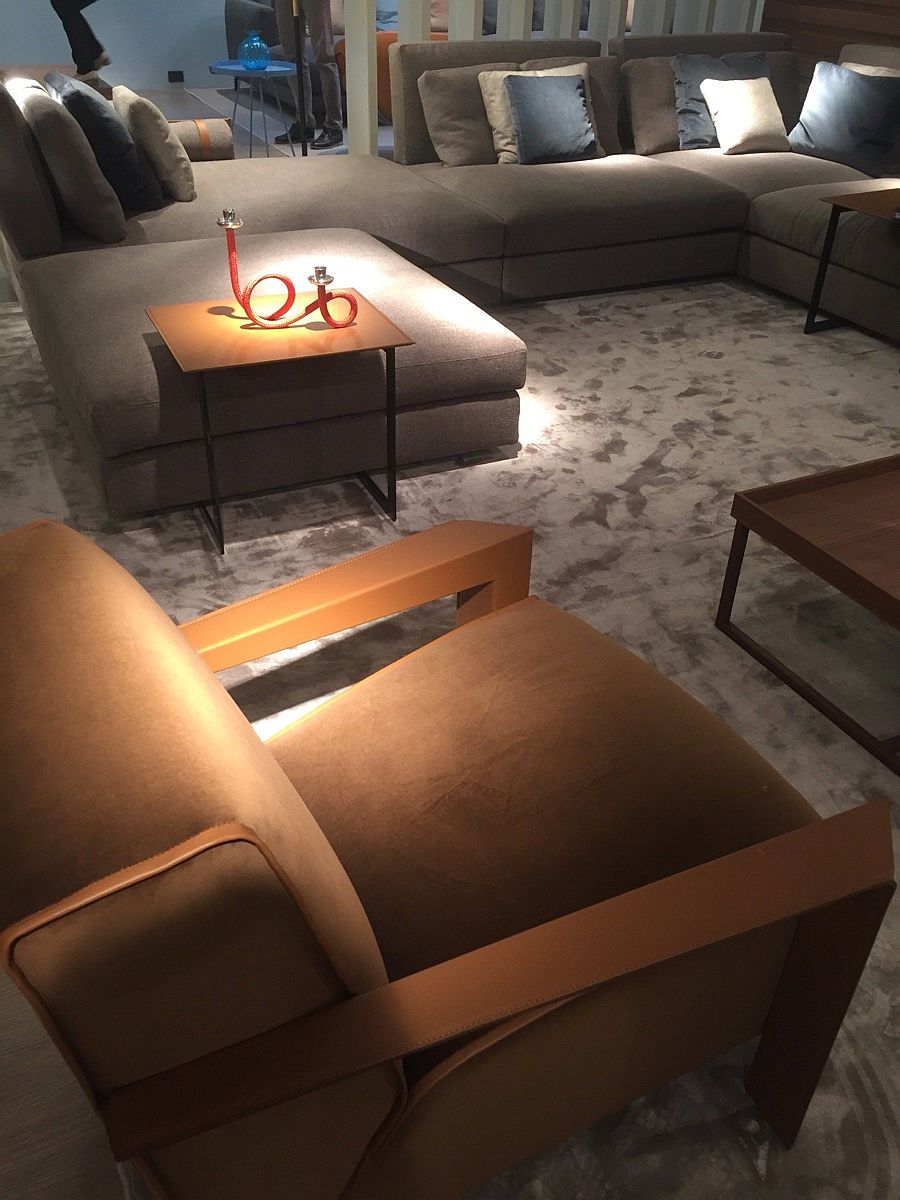 Chelsea's underlying creative concept, inspired by a British mood, exists in the ratio between comfort and an austere design, clearly evident in the orthogonal surfaces defining its compact structure and totemic volumes.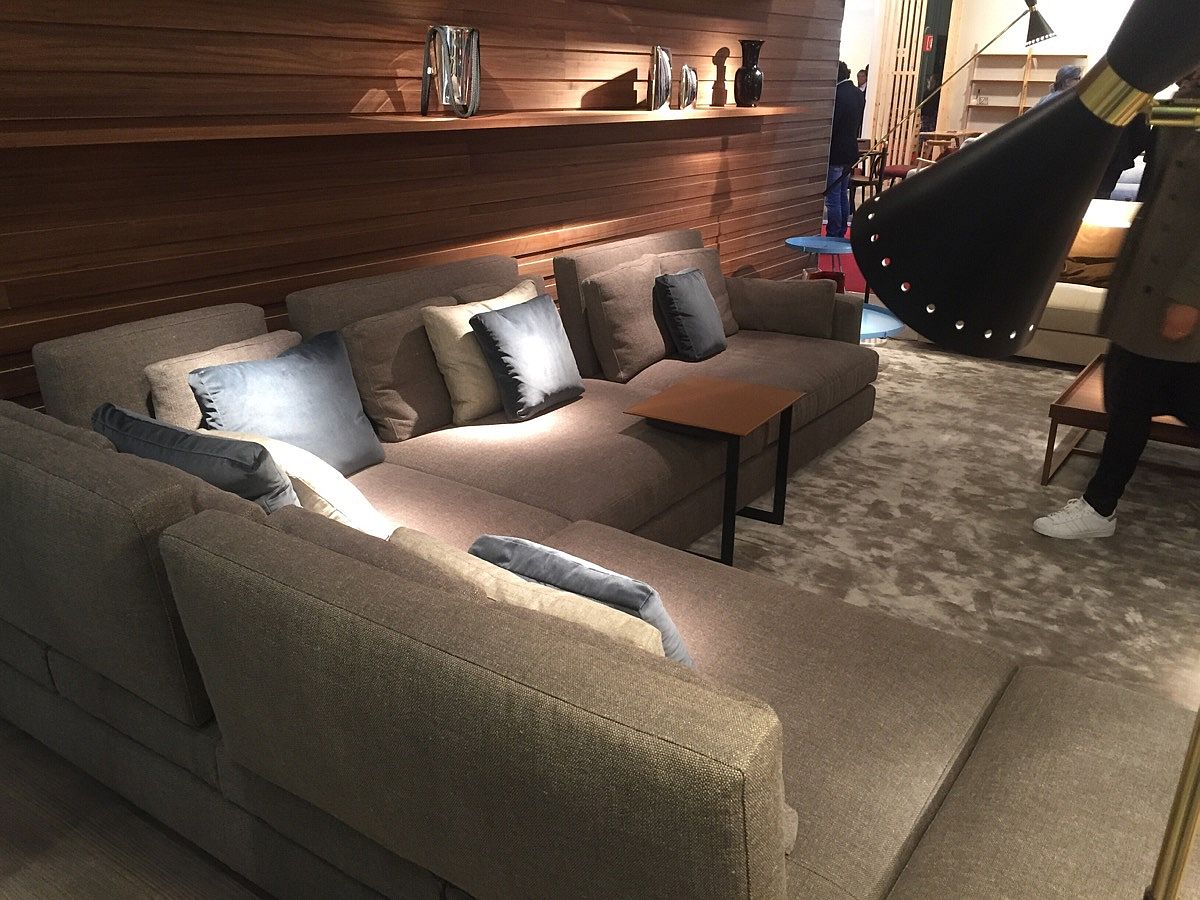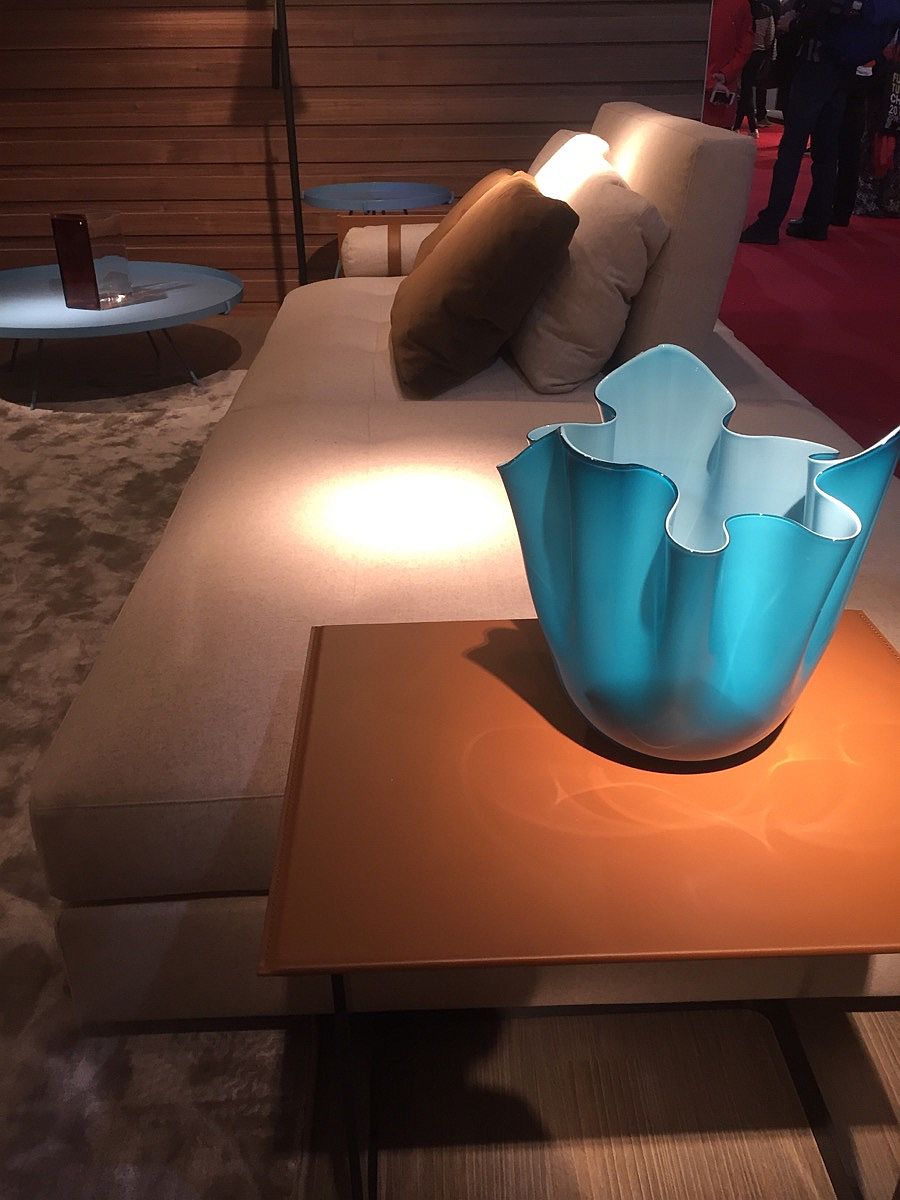 Zeitraum presenting new products at #SaloneDelMobile. These guys are Germans and they literally play with wood … pic.twitter.com/HybBM8foYW

— Alex Ion (@alex_ion) April 12, 2016
Paolo Castelli – An Italian Affair!
A name that invokes images of luxury, style and timeless Italian craftsmanship that is renowned across the globe, Paolo Castelli does it once again with an amazing display of wonderful furniture and interior decorating inspiration at Salone 2016. The magic here is definitely in the way each space is lit ever so masterfully!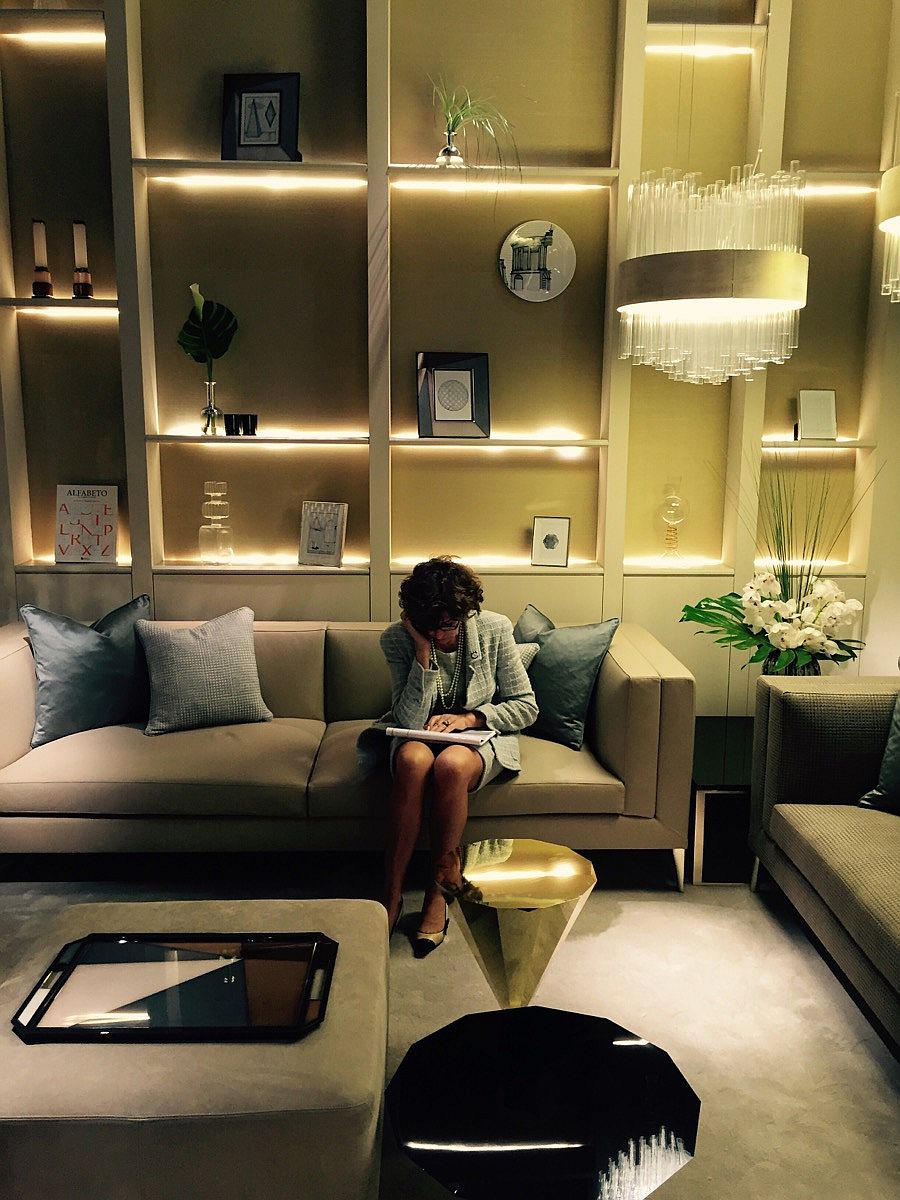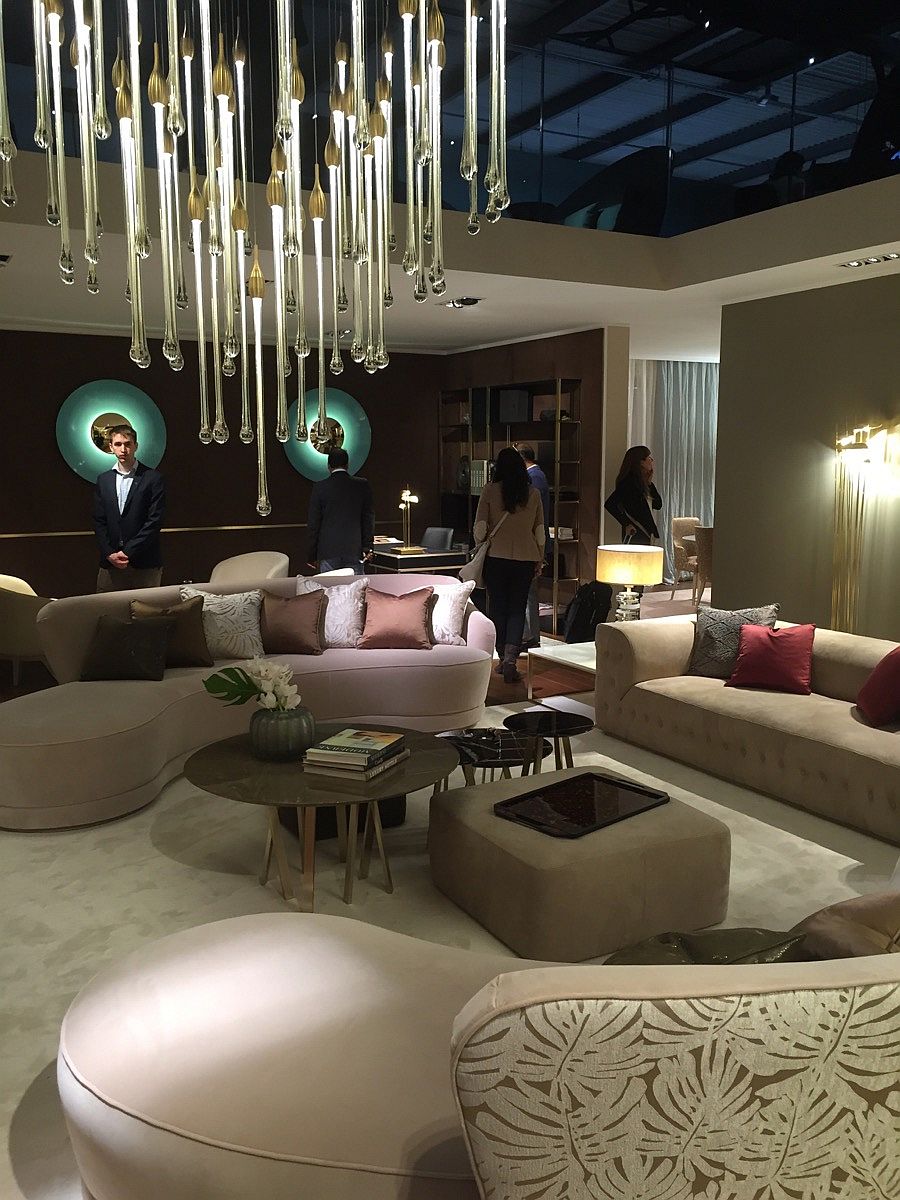 Spectacular, Suave and Swiss!
de Sede furniture brings together several different elements that range from a love of nature to design precision, innovative form and an ability to redefine spaces completely. So, we were barely surprised when we came across this show-stopping stand from de Sede that lured us in with its sleek charm. Décor from internationally renowned designers like Alfredo Häberli, Stephan Hürlemann, Ueli Berger, Eleonore Peduzzi Riva, Heinz Ulrich leave you enthralled. Perfection!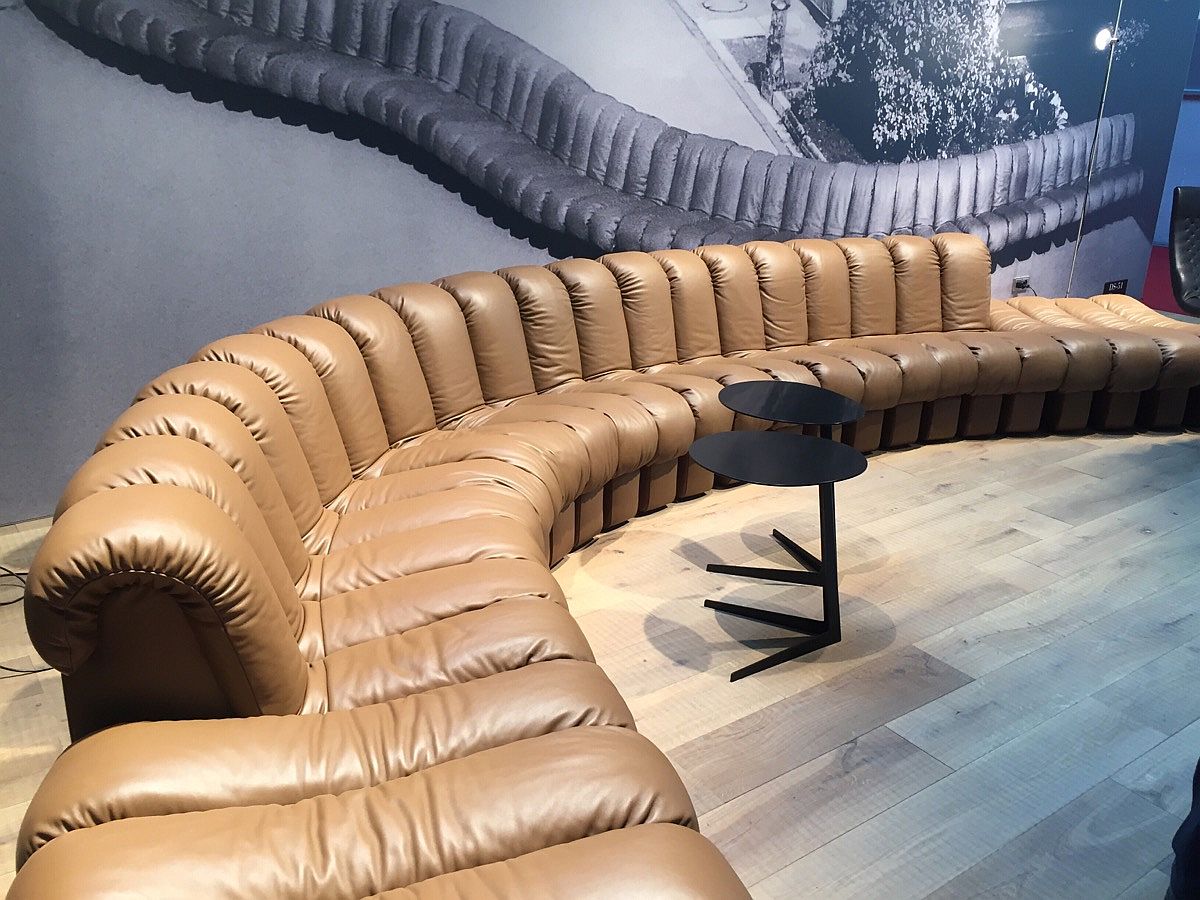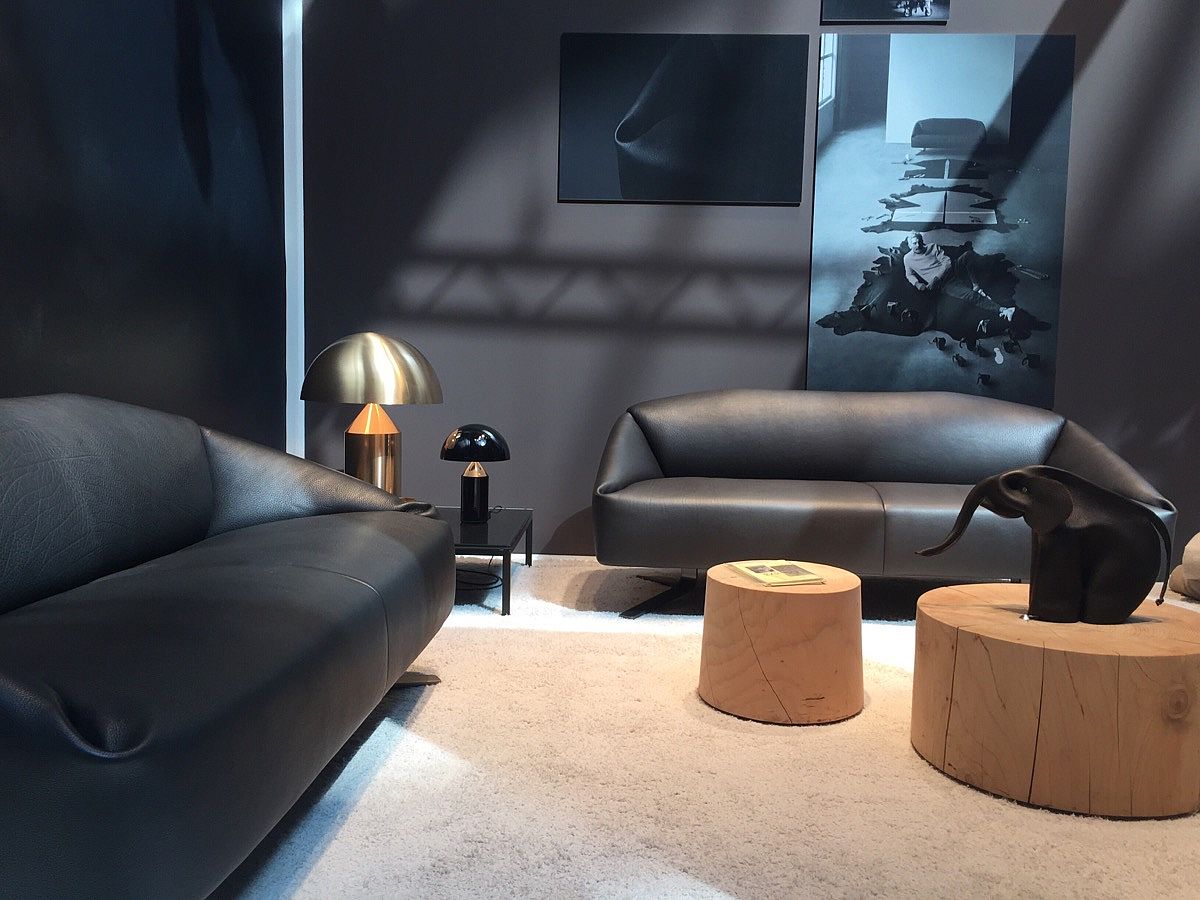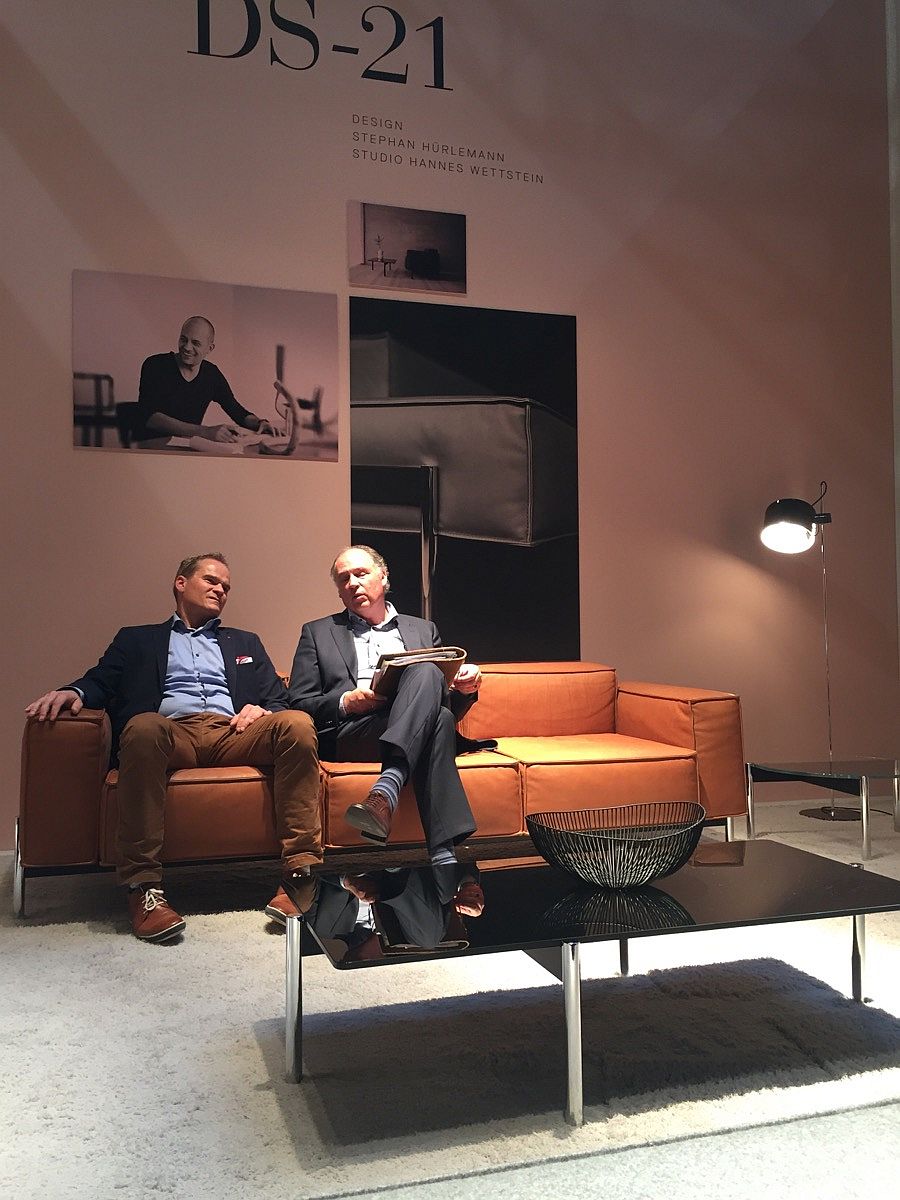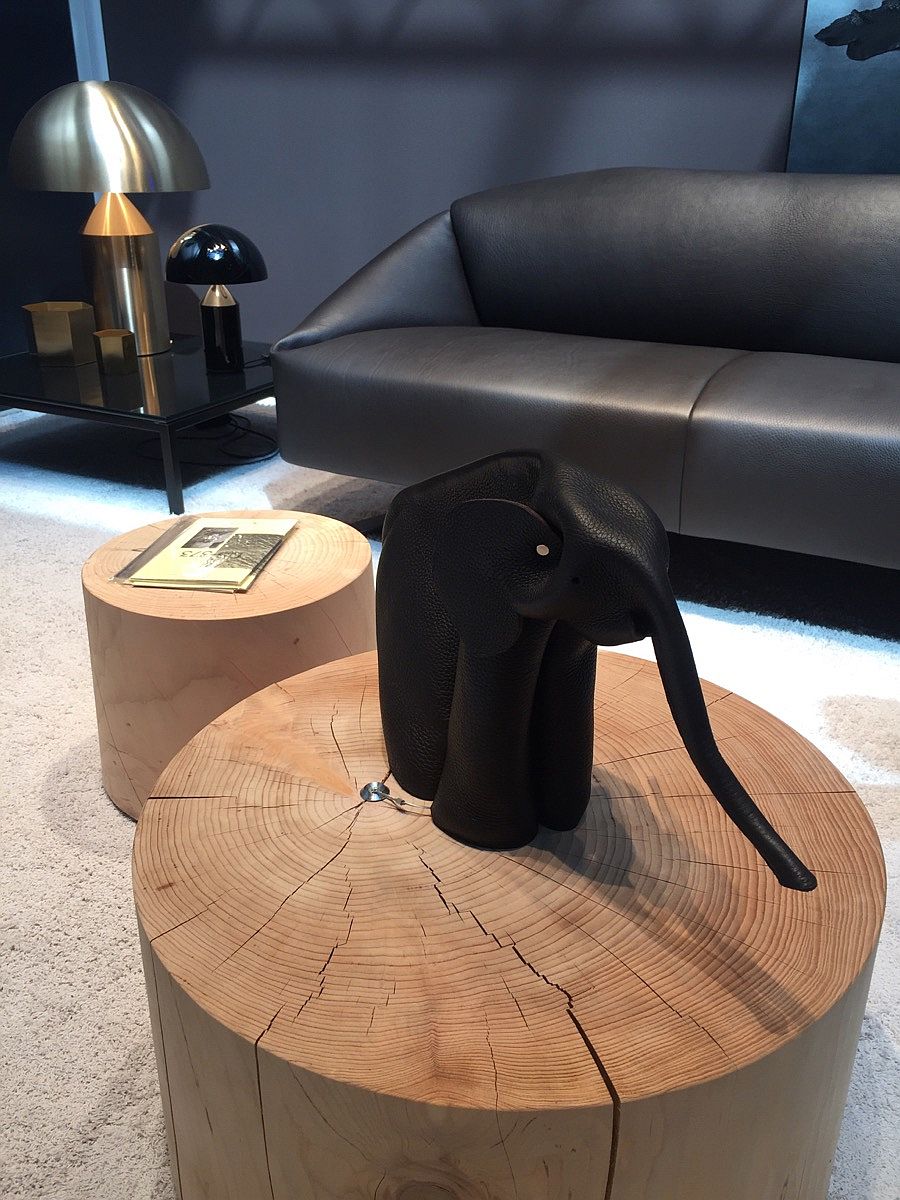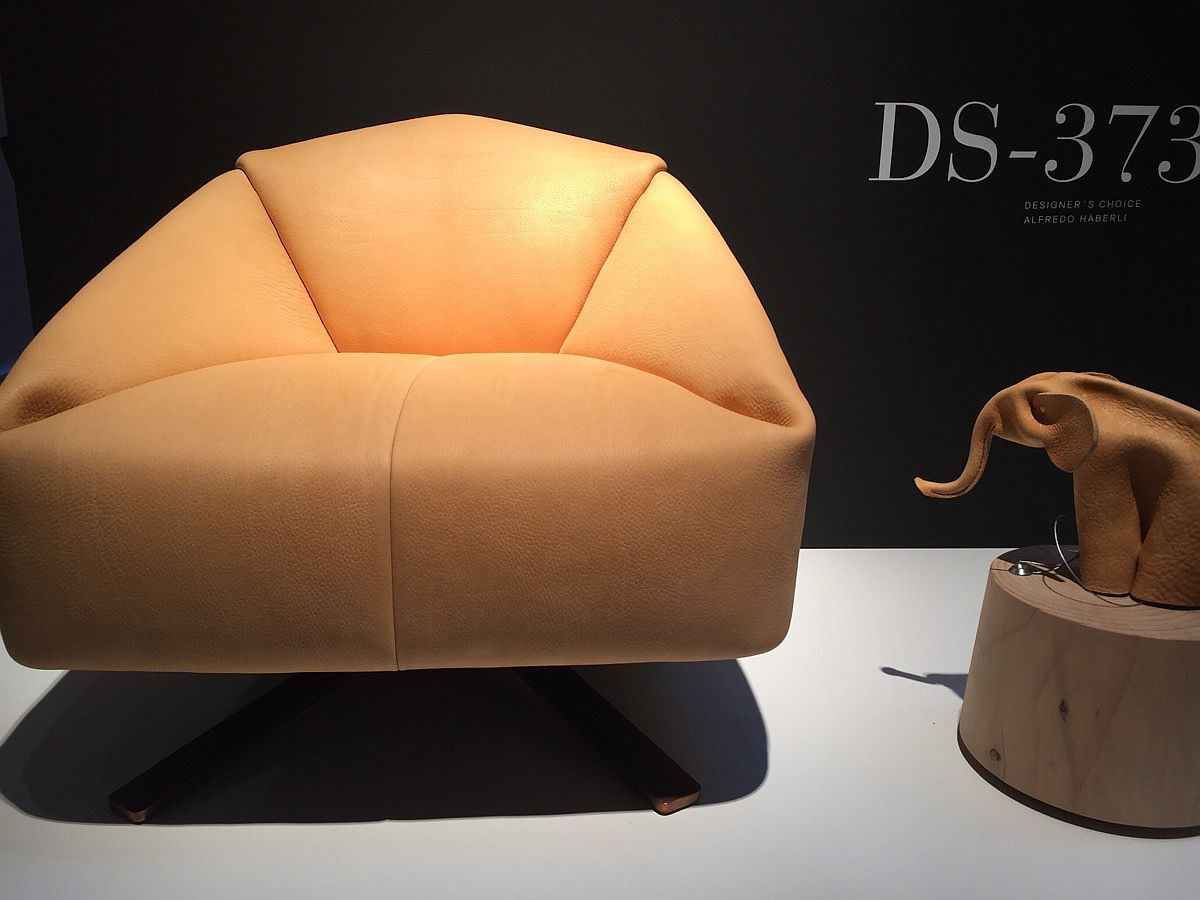 Launch of Irving Sofa – Verzelloni
New Irving sofa by Verzelloni, looks great in large spaces. #SaloneDelMobile @decoist pic.twitter.com/szWm5nMBik

— Alex Ion (@alex_ion) April 12, 2016
And here is a closer look at the newly launched Irving sofa exclusively for Decoist readers –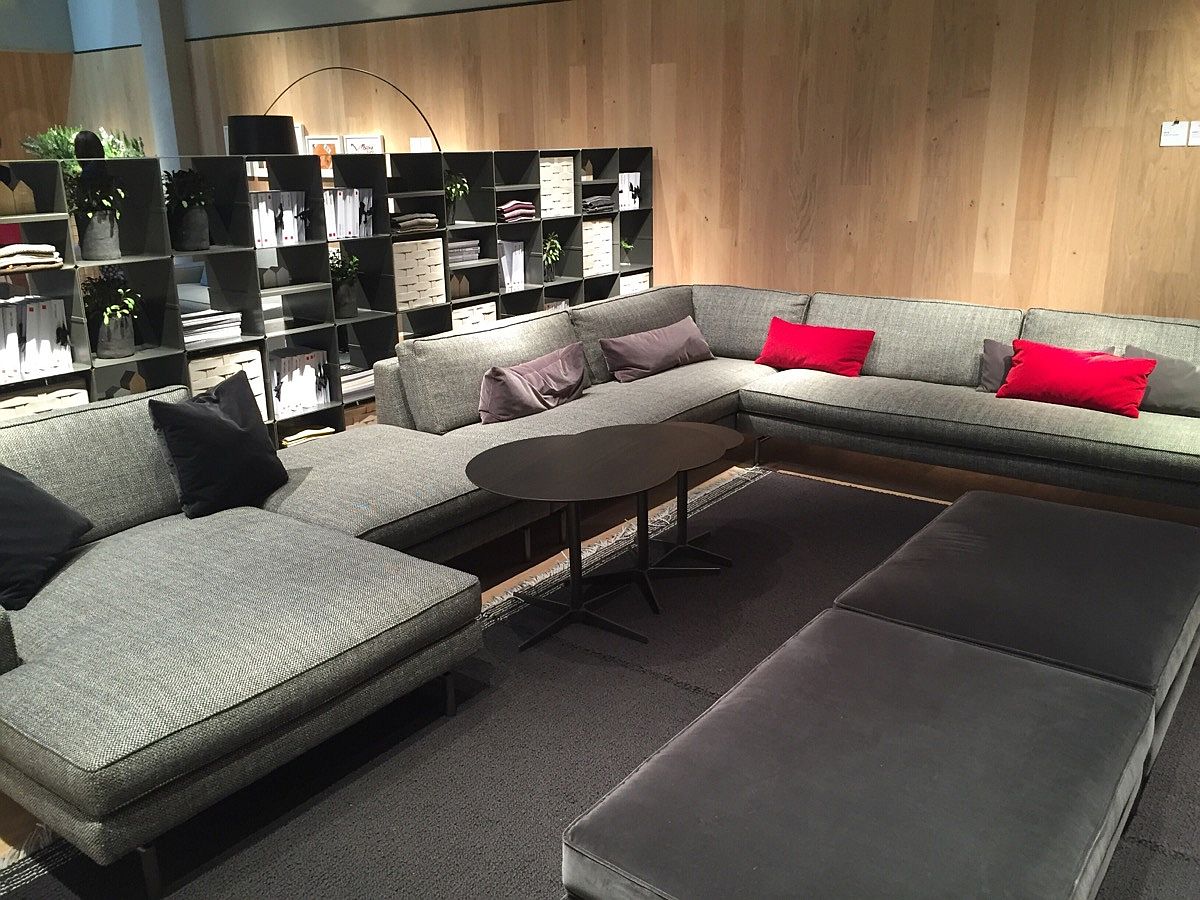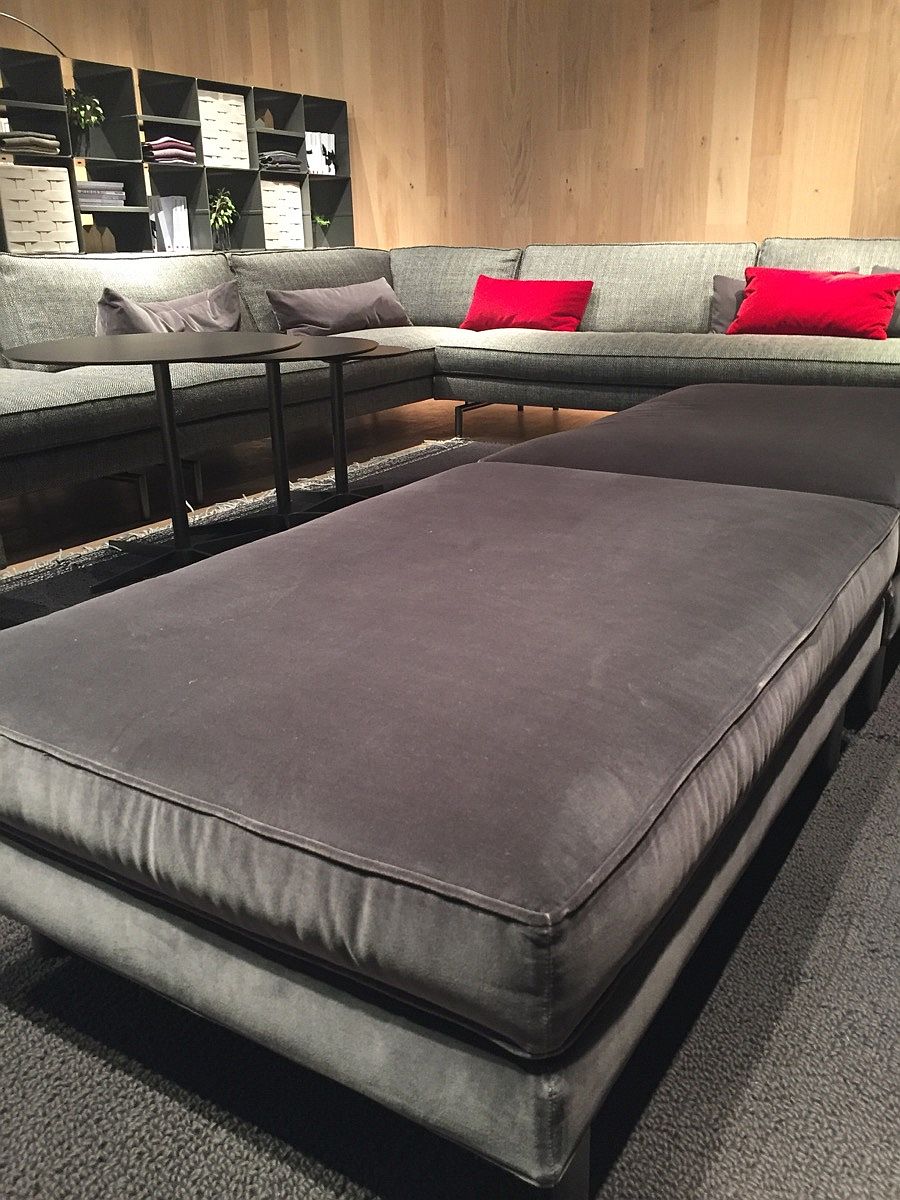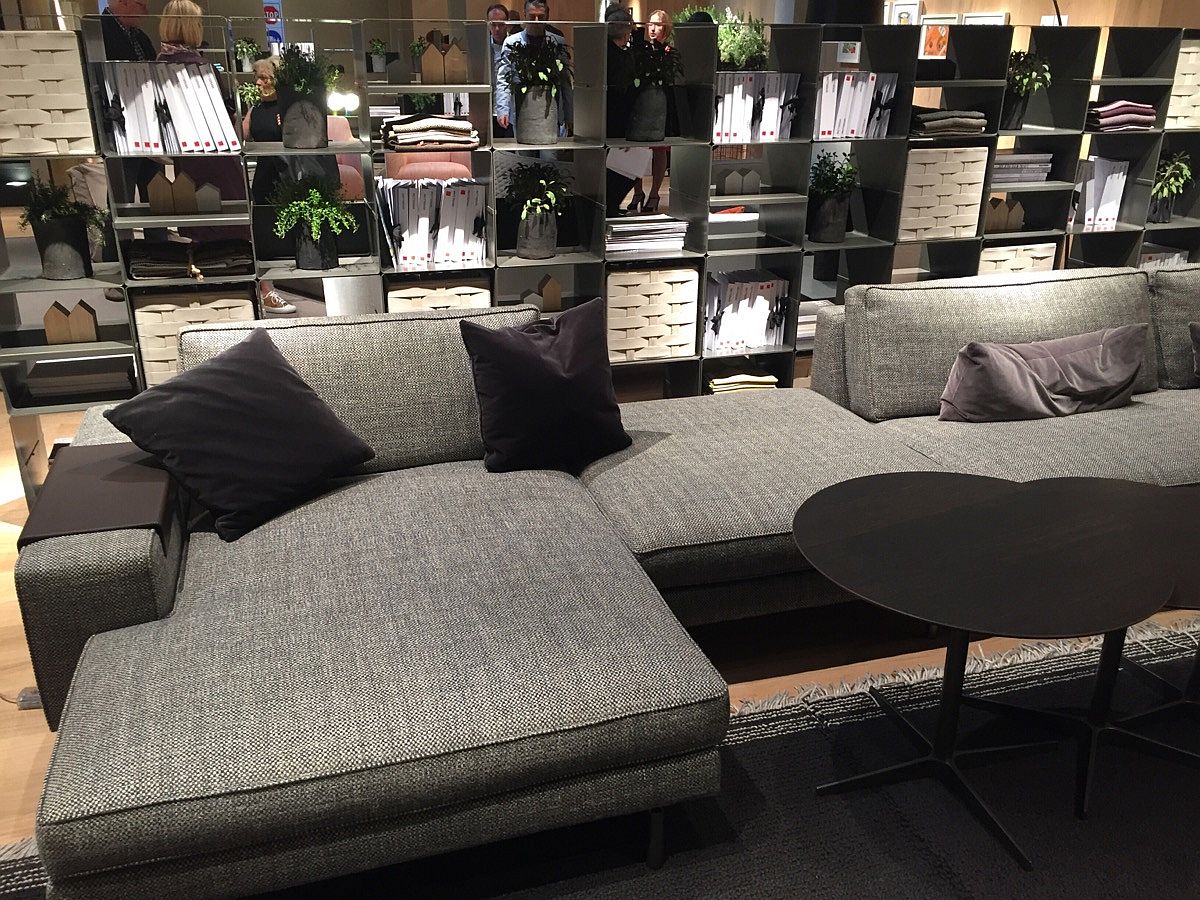 A Visual Treat – JAB Anstoetz
No wonder we didn't want to leave the gorgeous and refined JAB Anstoetz Stand. It really is filled with an air of opulence and is an absolute visual treat. Be sure to check out the image gallery for more –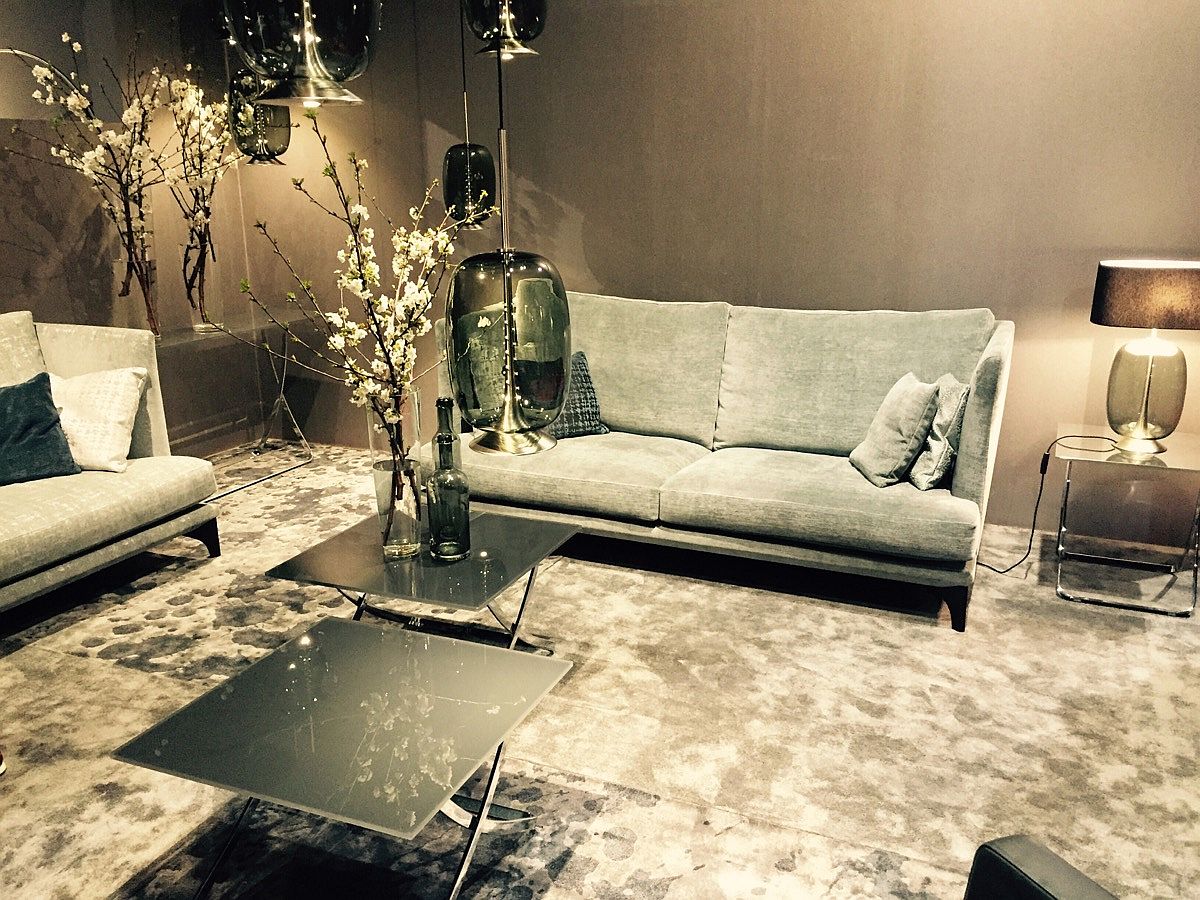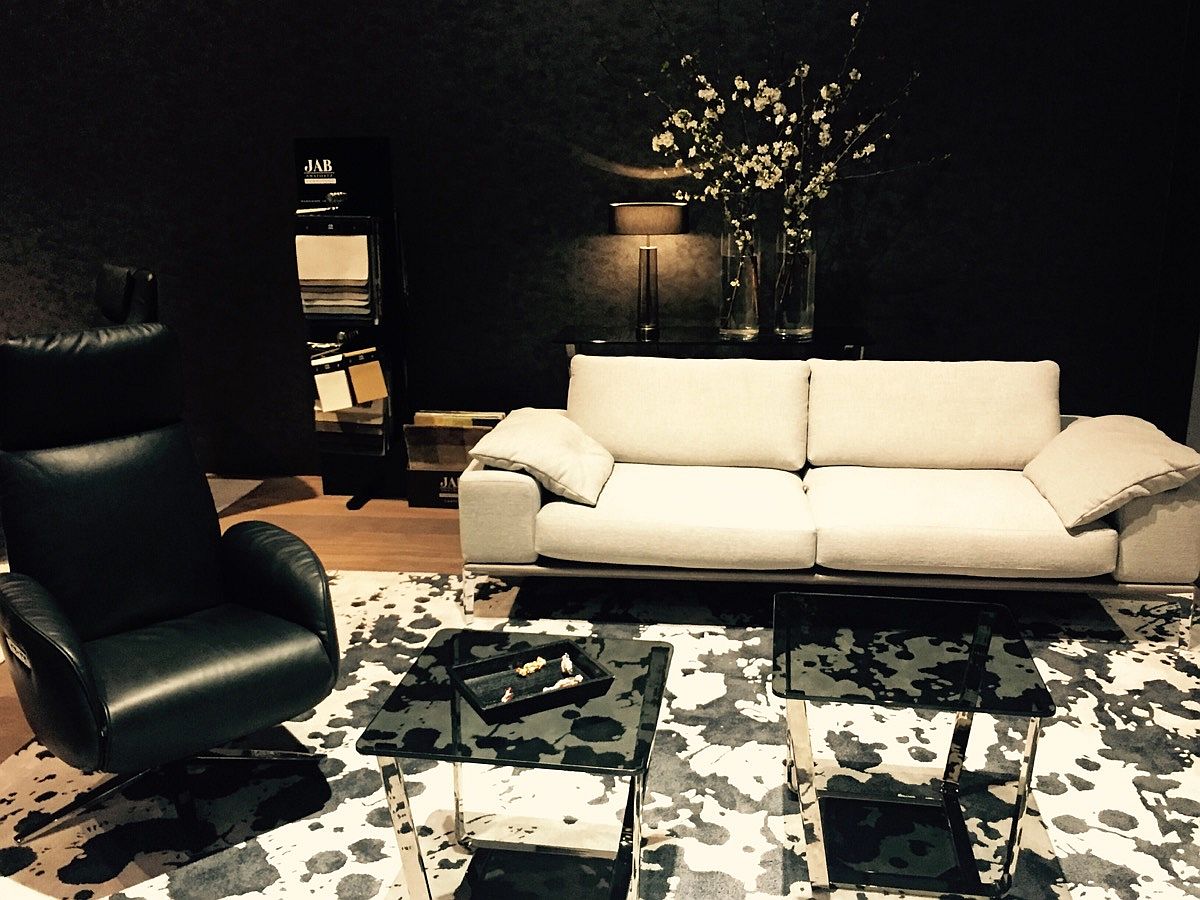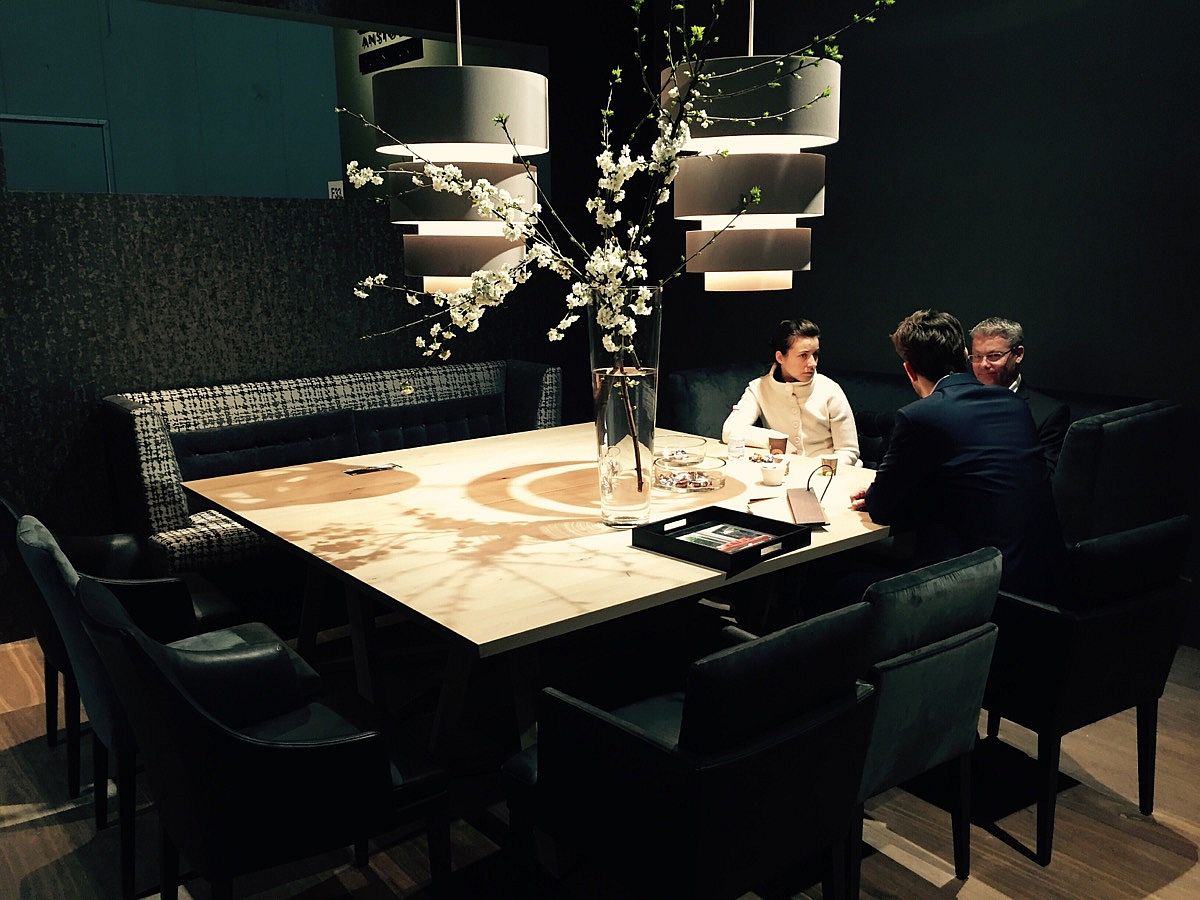 For the Love of Teak!
It is not always about the interior, as this collection of beautiful outdoor furniture from Andreu World showcases. There is something undeniably magnetic about teak and a simple pattern that accentuates straight lines. They are real comfy too!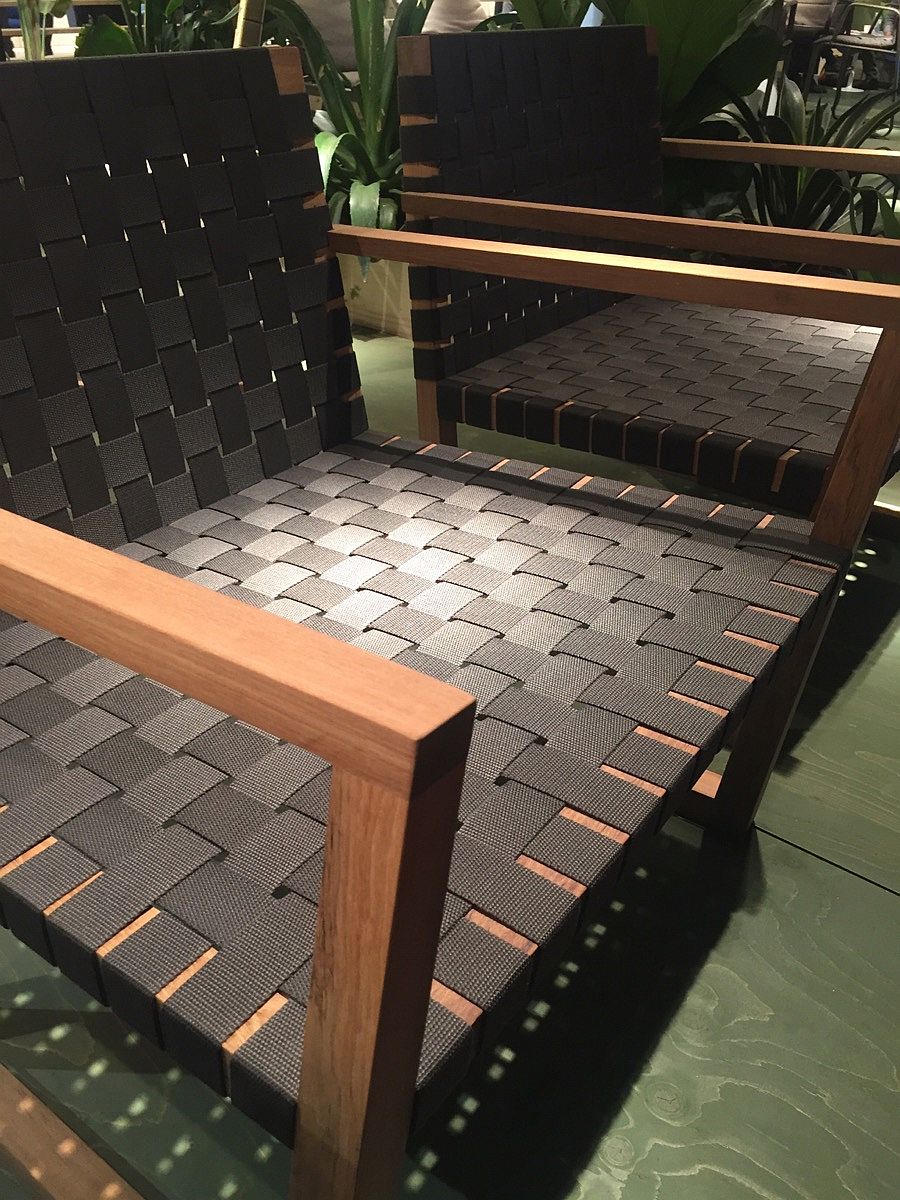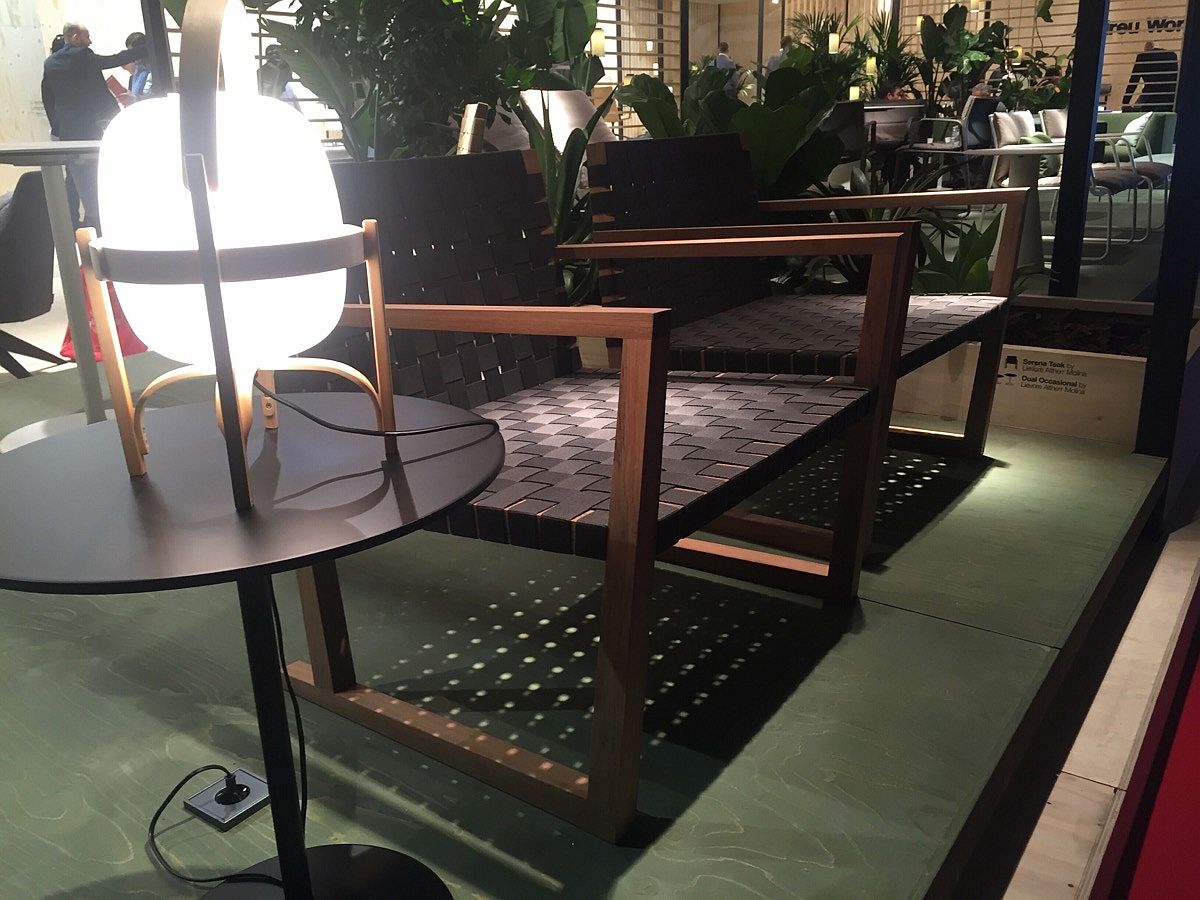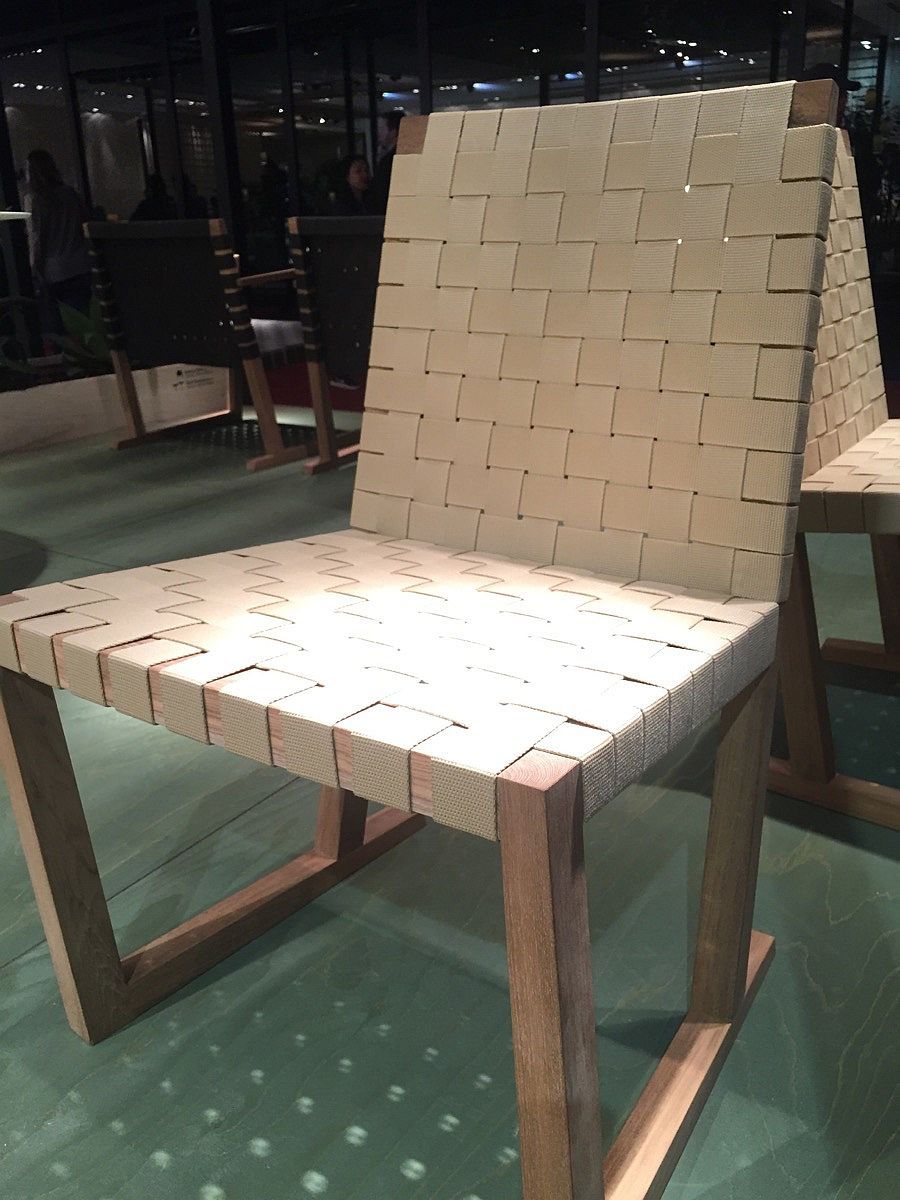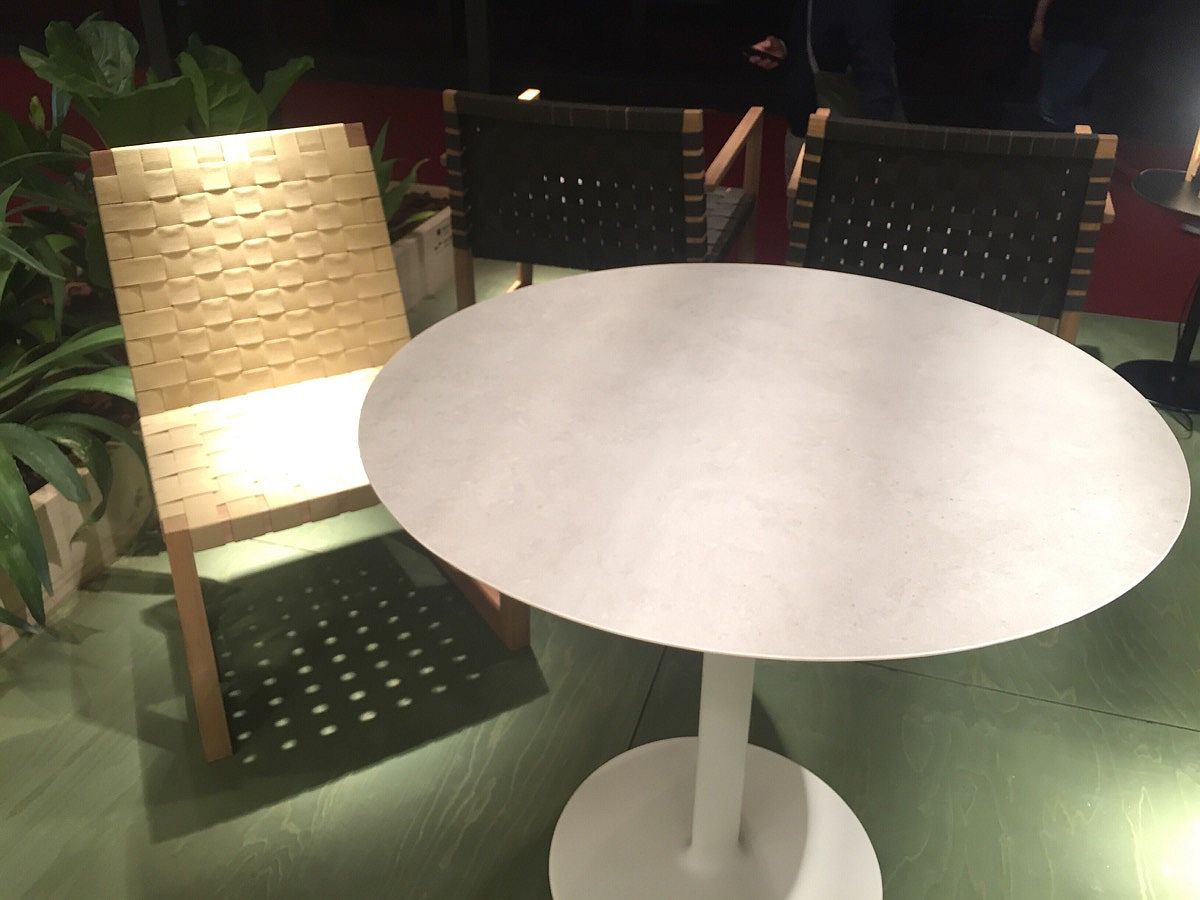 We delve into the delights offered by the cierre stand at Salone 2016. It is true – Design does derive from simplicity and work; Fabulous Design!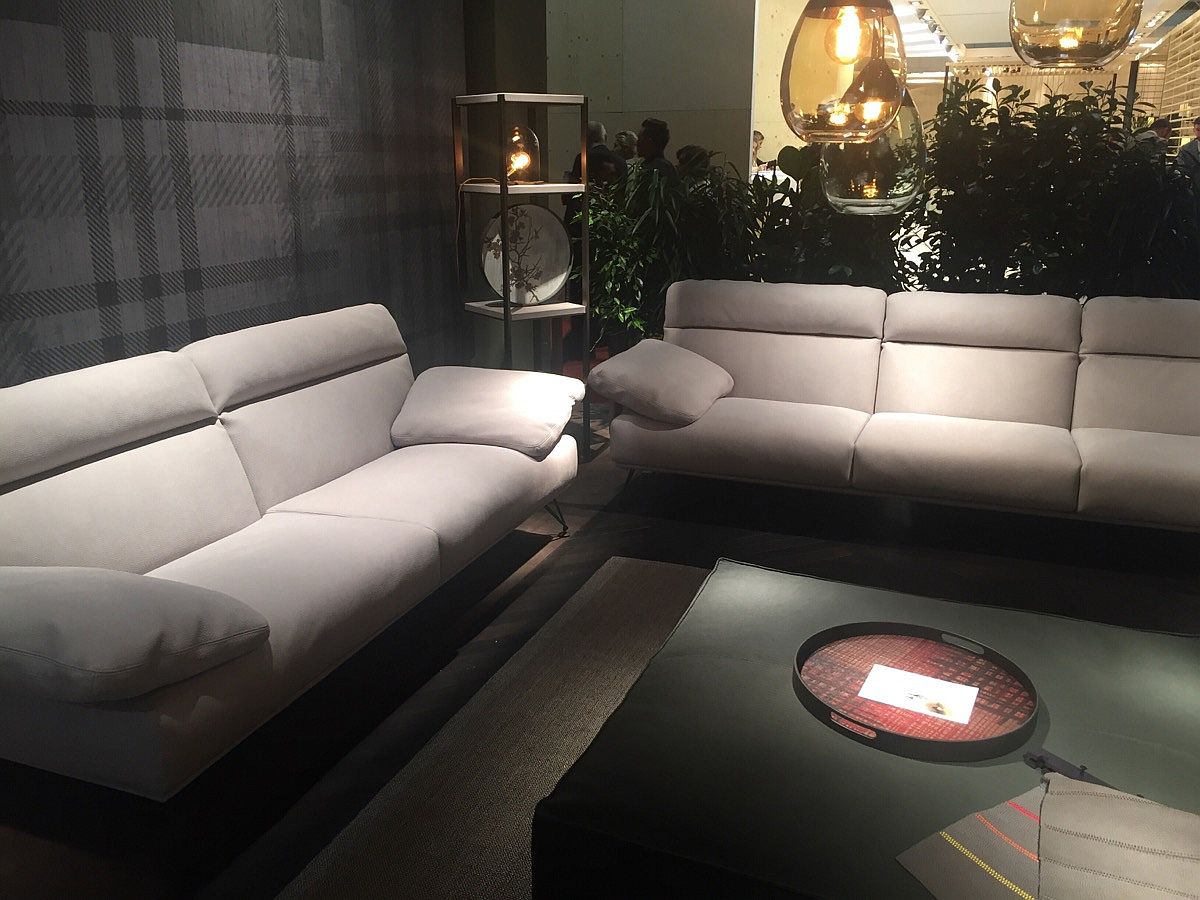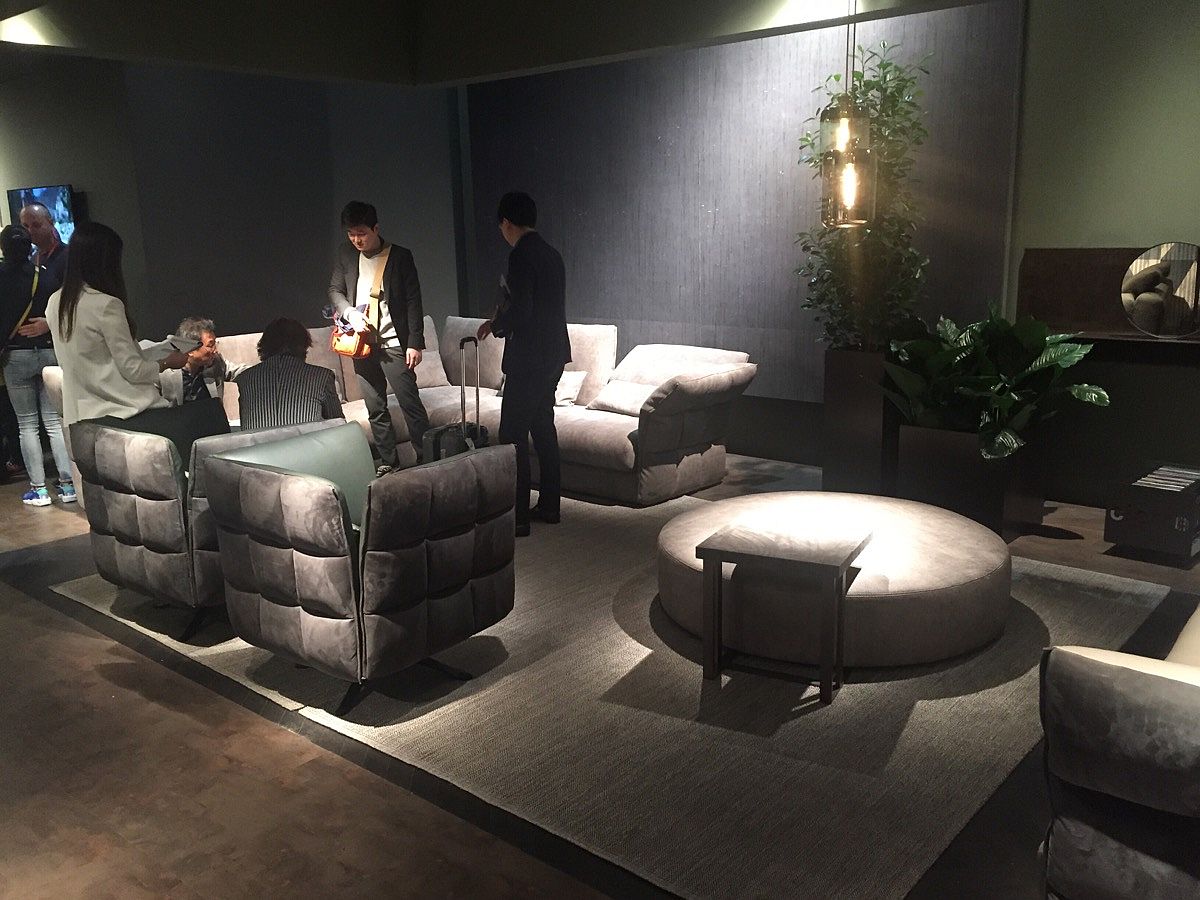 And now we have some great luxury from Frigerio with their new series of armchairs, sofas and more. A blend of retro inspiration and loads of comfort, these definitely tempt you to take a relaxing break in the middle of all the rush at Salone 2016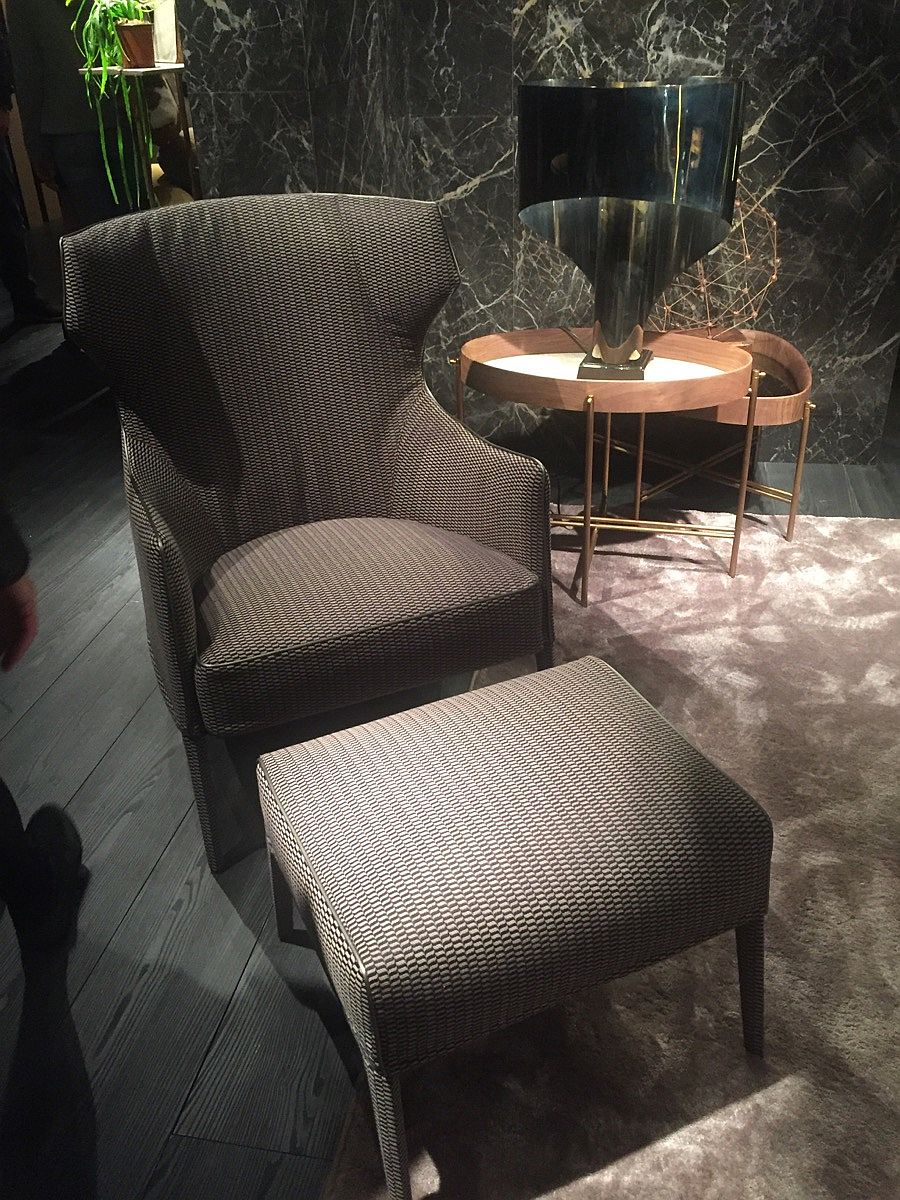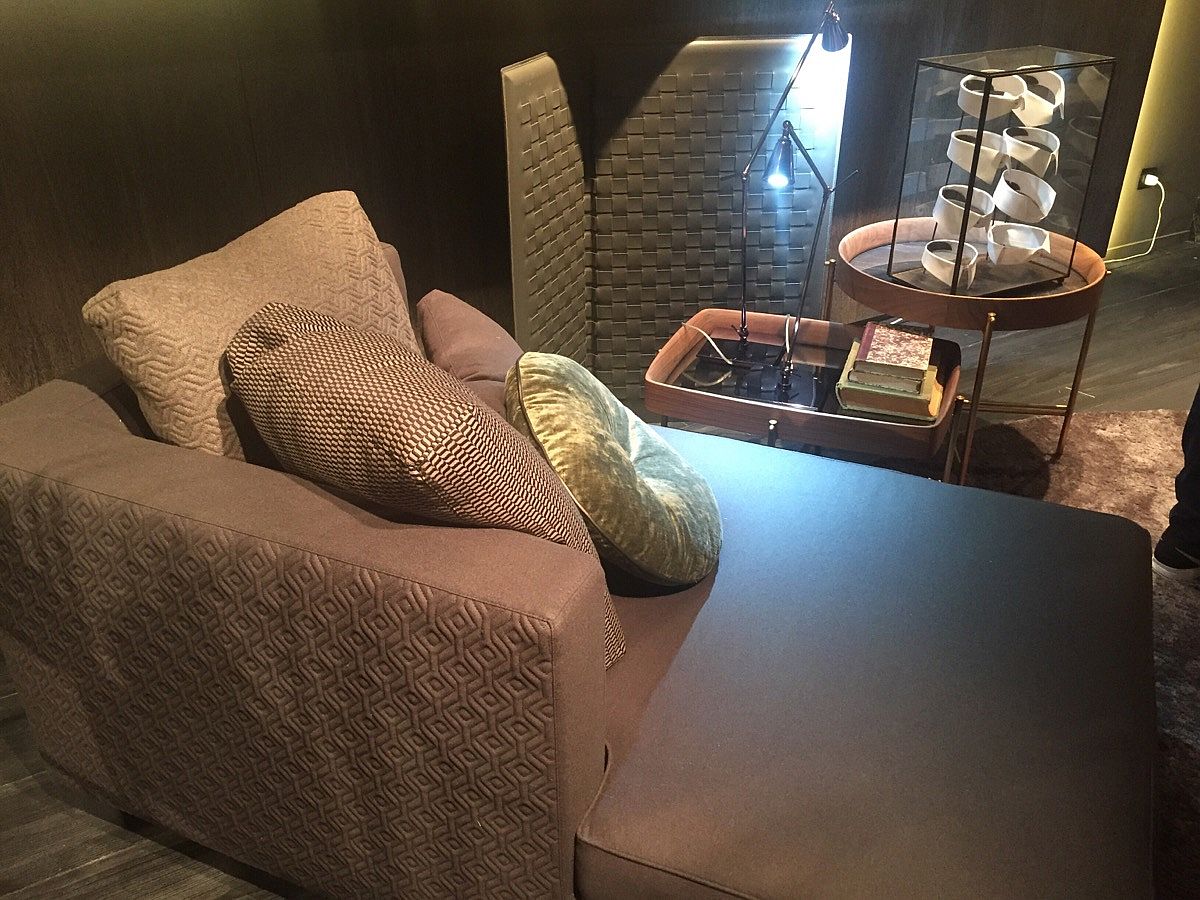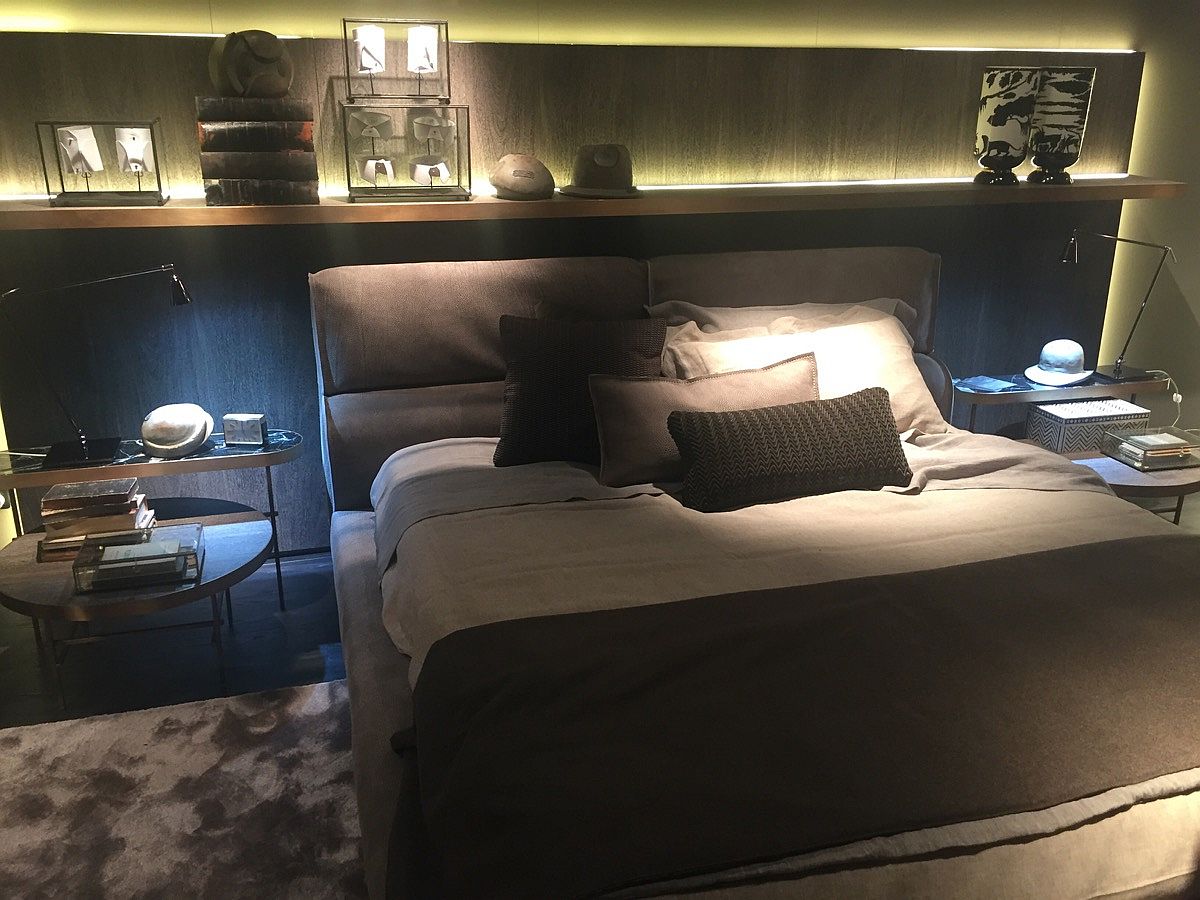 Time for Giellesse Goodness:
Fine Italian craftsmanship combined with modern functionality, Giellesse provides you the very best of both worlds! Their latest collection of bookshelves and storage units ensures that you make the most of the available space with sophisticated flair!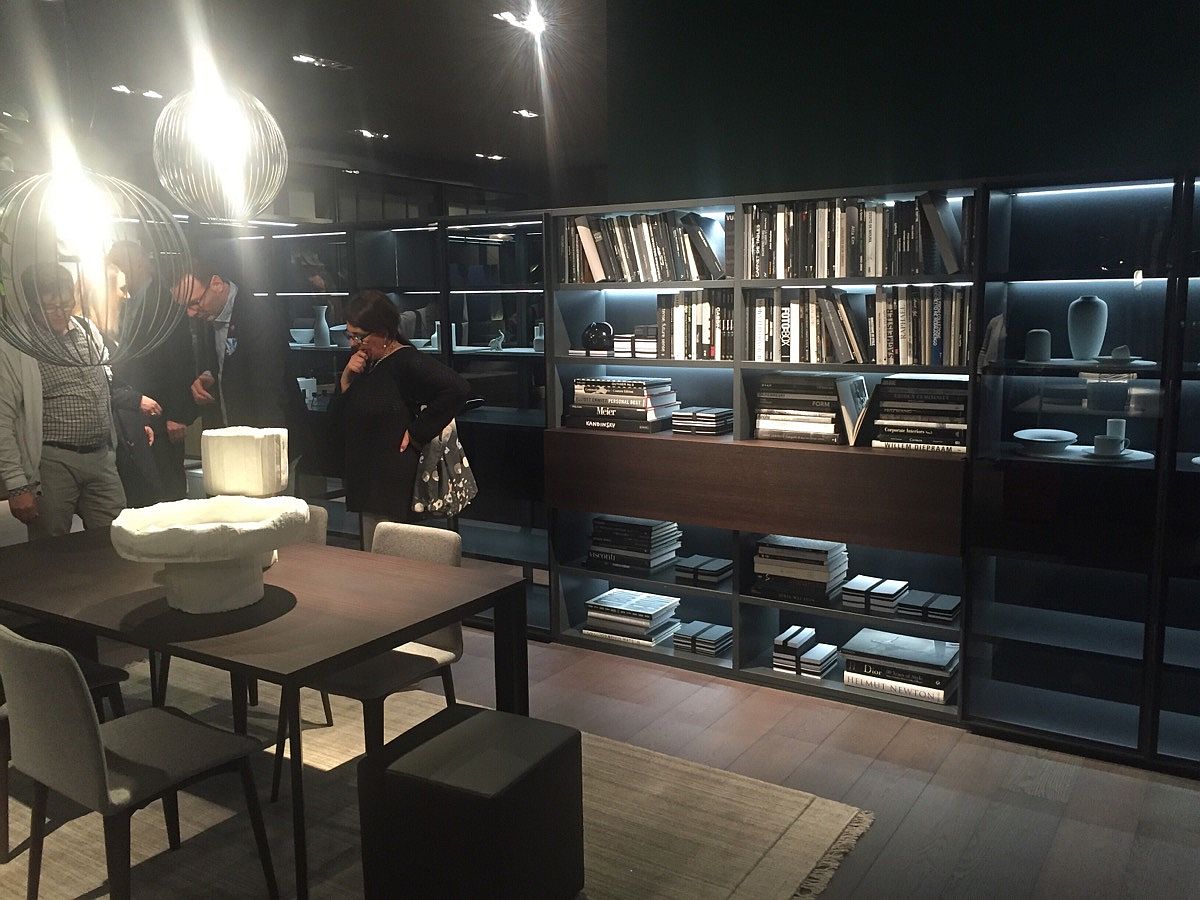 Design that is both trendy and timeless from Walter Knoll:
Design is never old. It just gets better and better. @decoist at #walterknoll at #isaloni in Milan. pic.twitter.com/nosFsKPCZJ

— Alex Ion (@alex_ion) April 12, 2016
It is not all about home décor at Salone del Mobile this year, as we lay our eyes on this Bugatti, an awesome way to kickstart the next few days!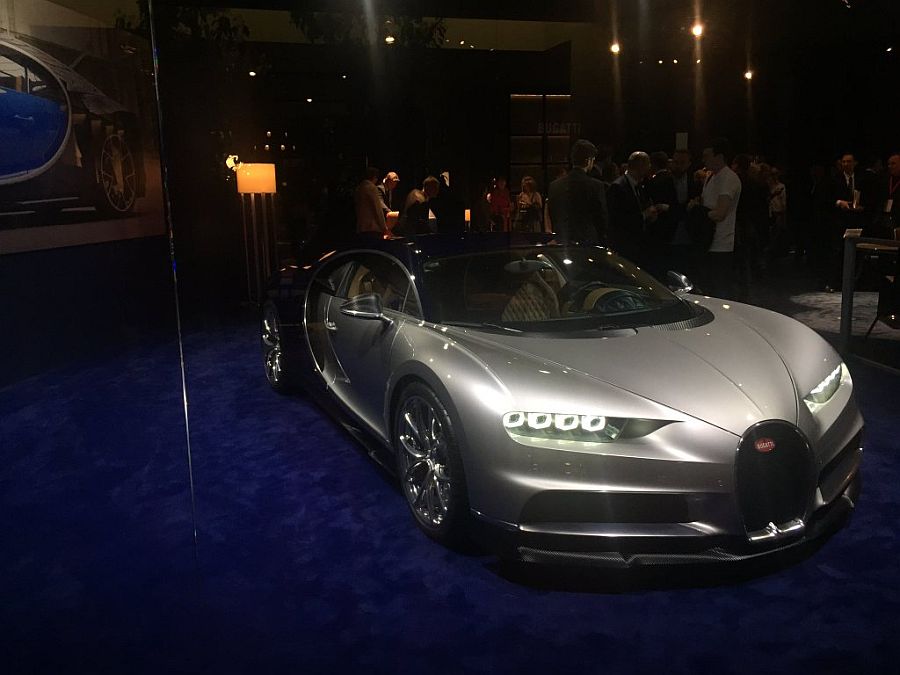 Refresh the page for latest updates and highlights from Milan