How to make an apartment a whole lot of fun even while adding a functional element that leaves everyone enthralled? There might be quite a few ways to do this, but KI Design Studio decided to go down a slippery route that is both playful and exceptional by adding a giant slide to this two-floor apartment in Kiev, Ukraine. The long slide sits right next to an existing and reworked contemporary staircase, and it does seem like a perfect way to start the day as you 'slide away' all your early morning blues.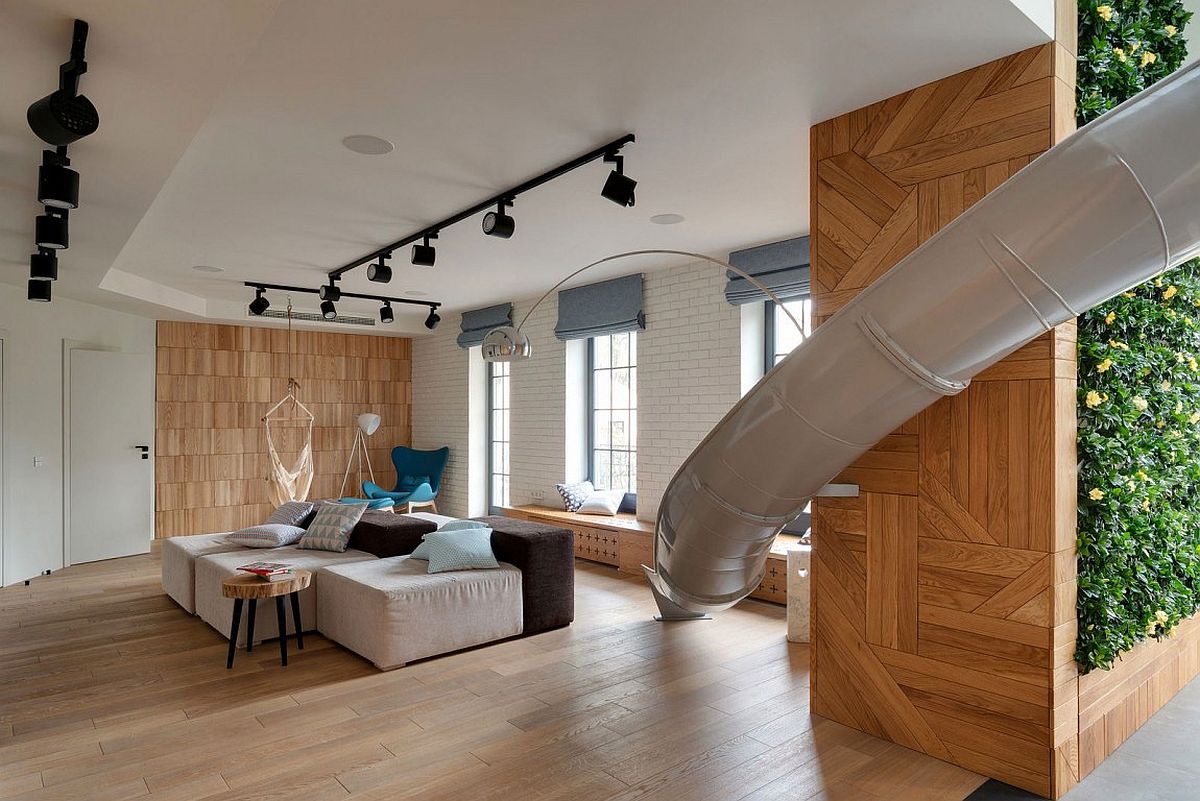 The upper level of the house was largely left unused before the current owners decided to make the most of the second-level space. It now contains the master suite, along with a guest room and a fabulous home office that offers a view of the lower level and the other striking feature of the apartment – a gorgeous green wall. Thanks to large windows, an array of cleverly placed skylights in the bedroom, and the dining space and elegant artificial lighting, the revitalized interior has a refreshing, cheerful and inviting ambiance.
An ergonomic modern kitchen with a hexagonal tile backsplash and wooden shelves, a spacious living area and a simple dining space along with the kids' bedrooms sit on the lower level. Filled with plenty of textural and geometric beauty at every turn, the vivacious apartments does all it can to veer away from the mundane, even as it embraces exquisite décor and pops of bright color.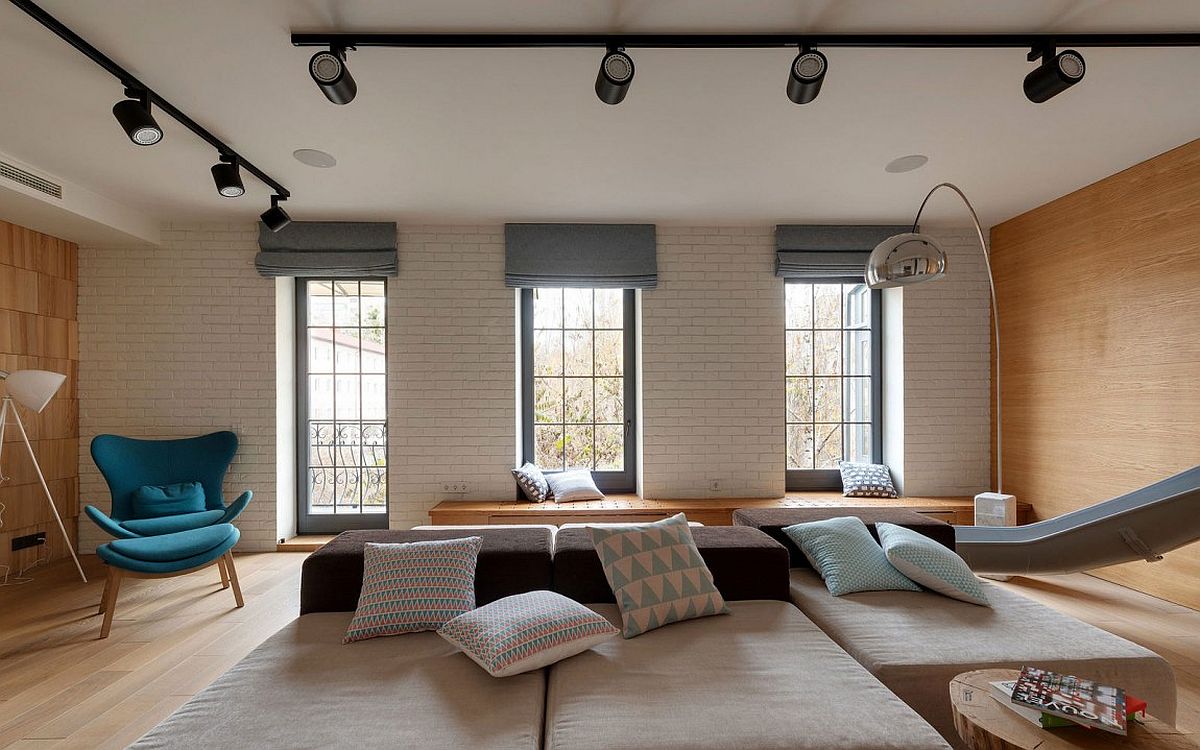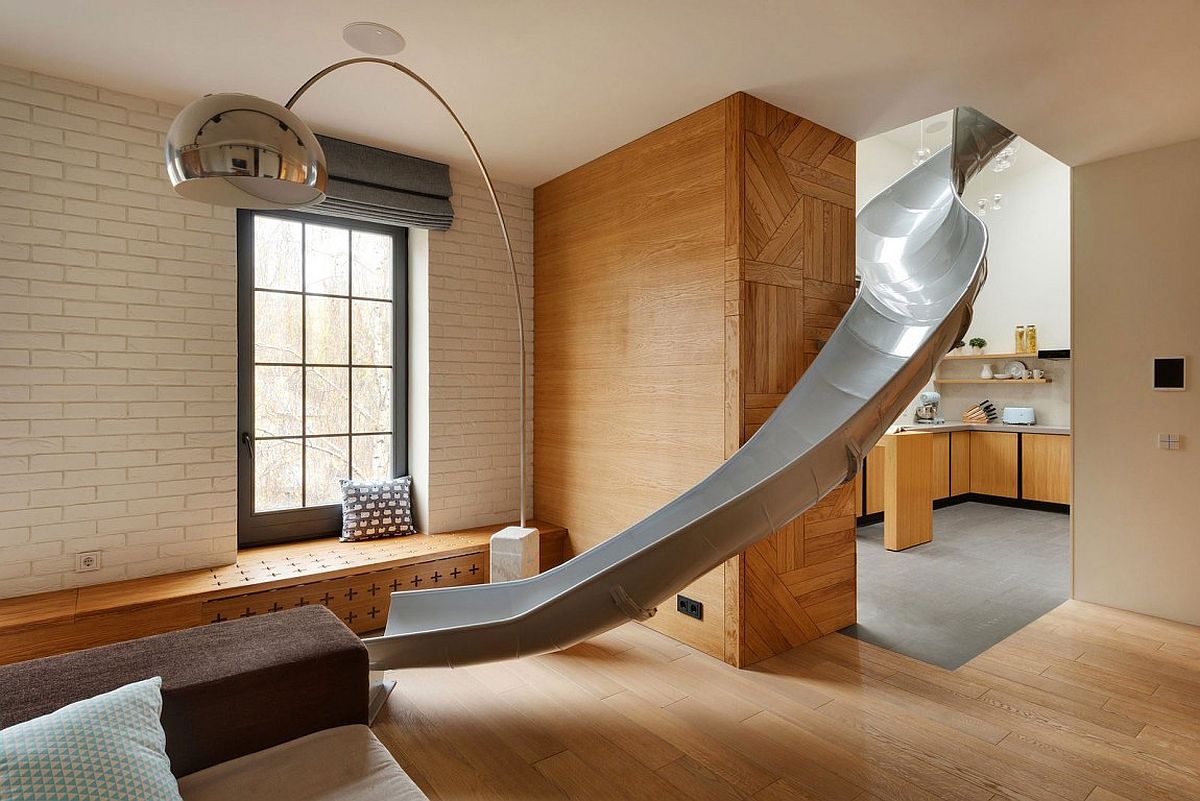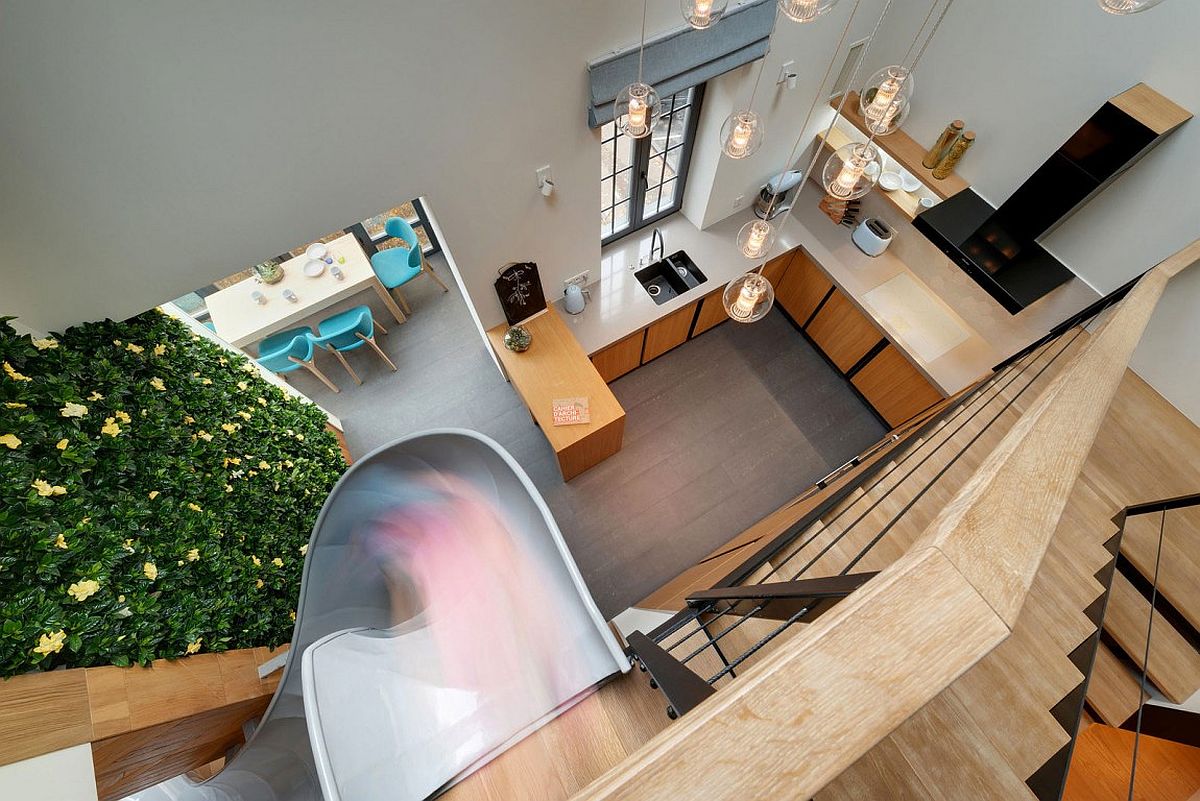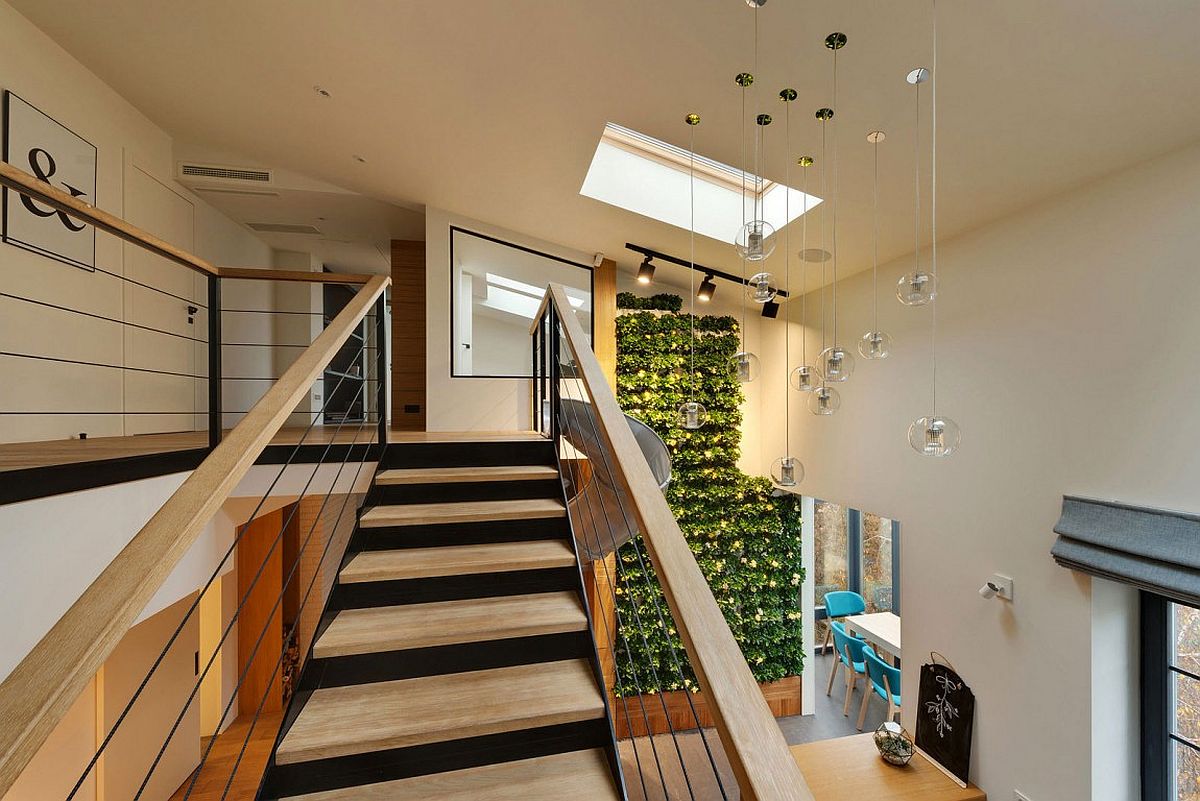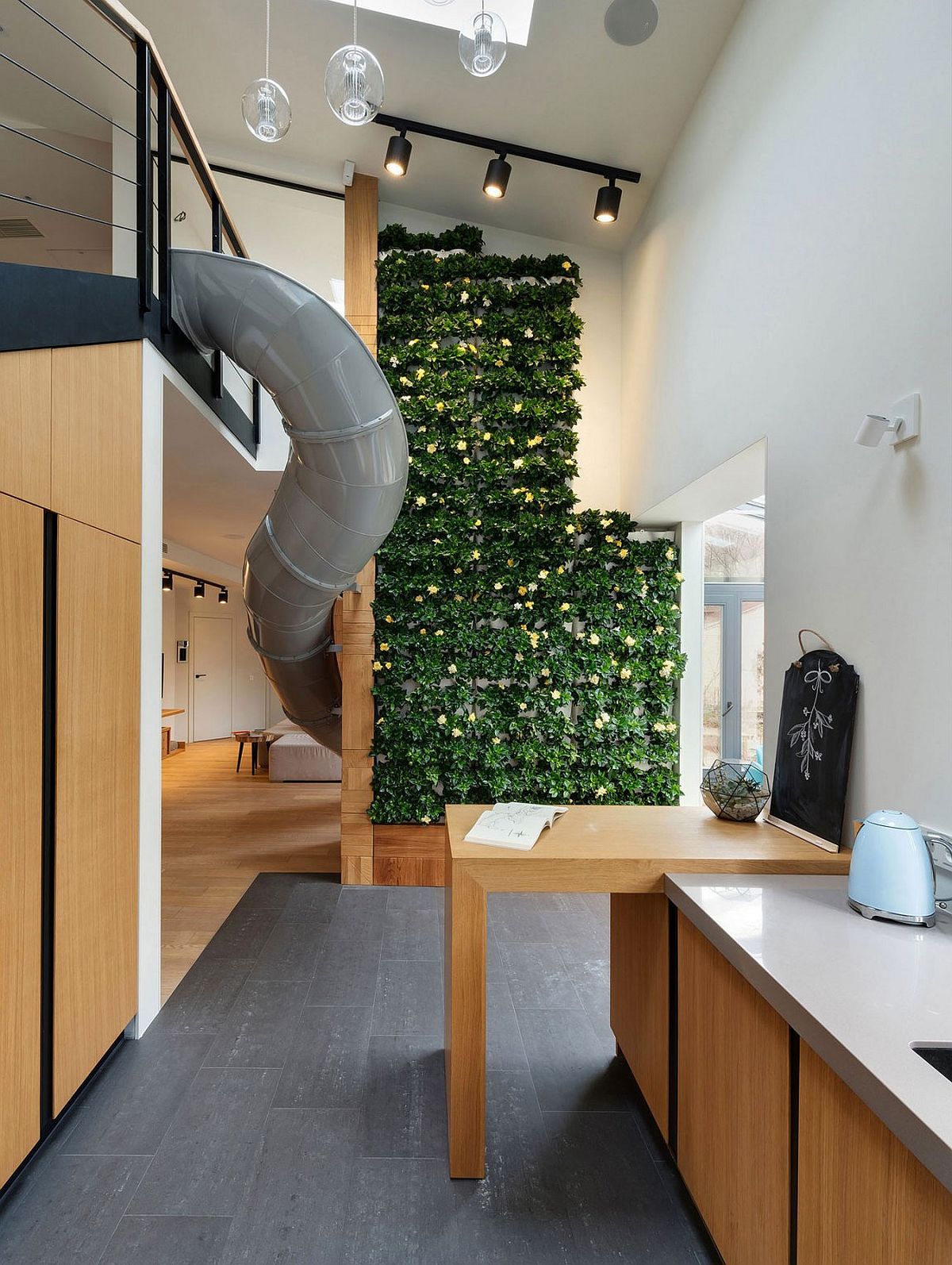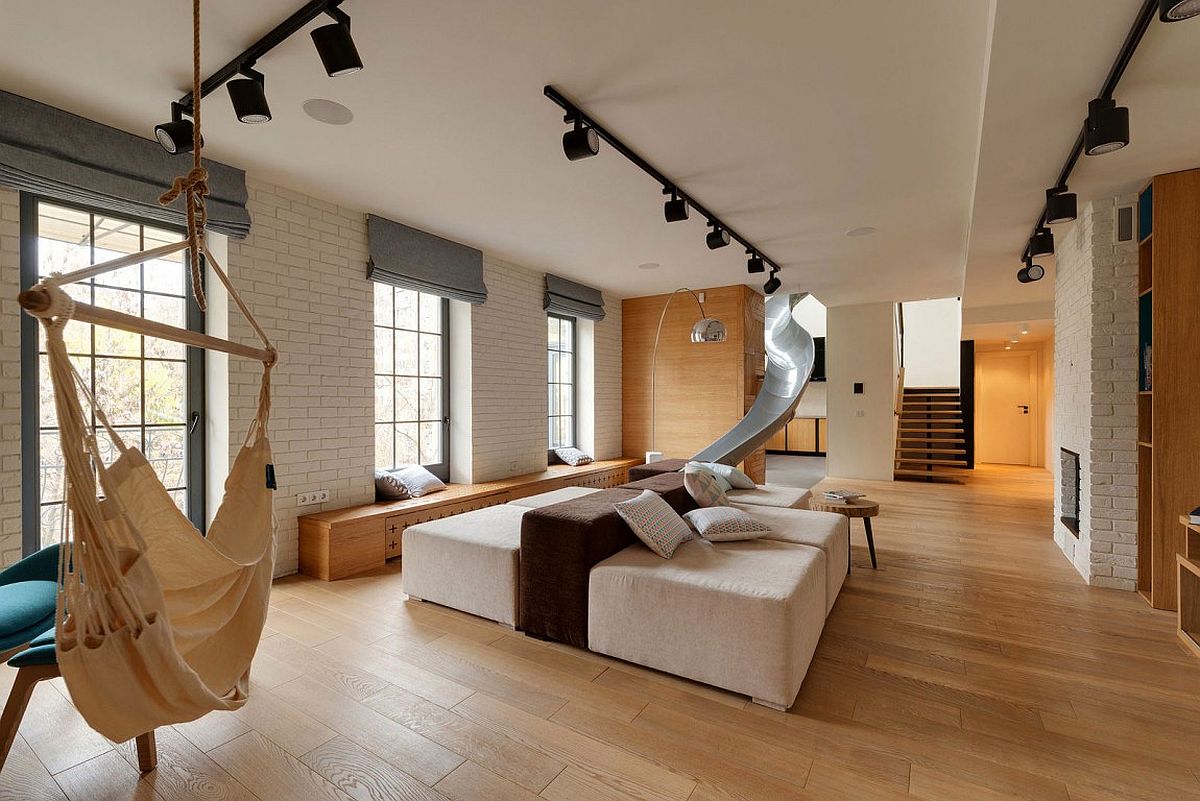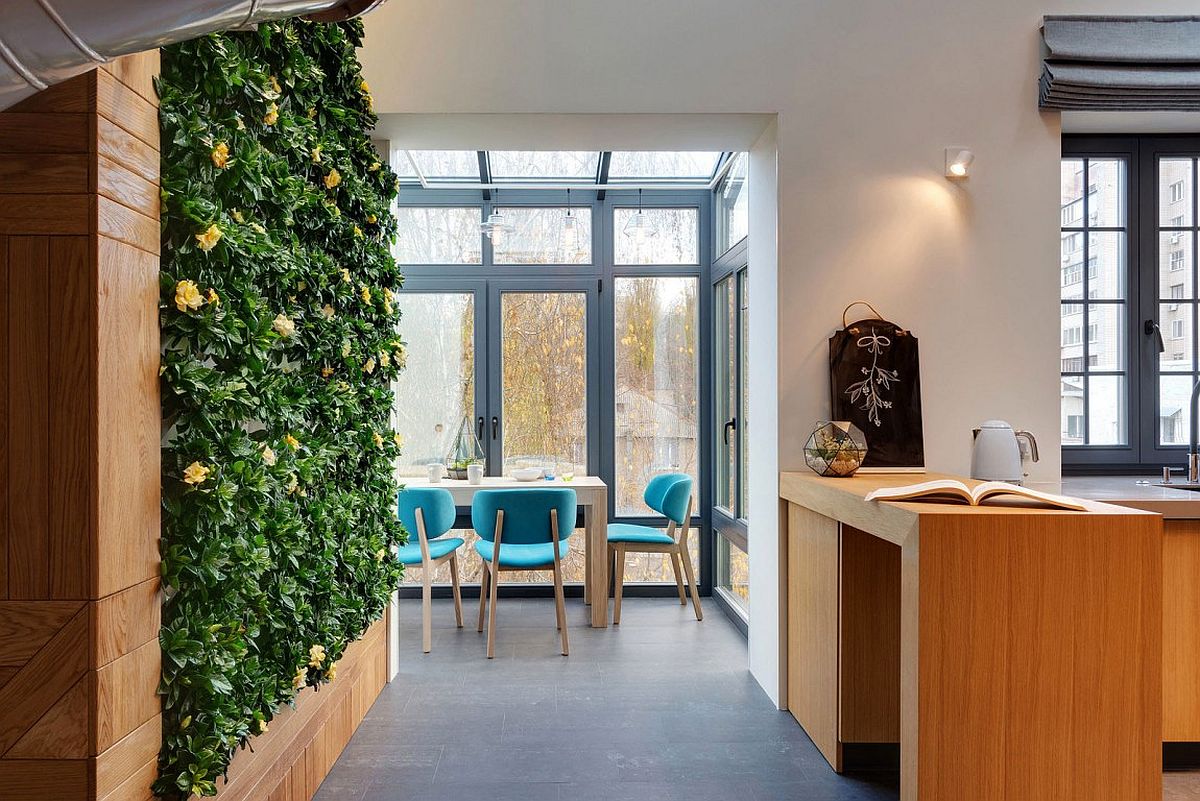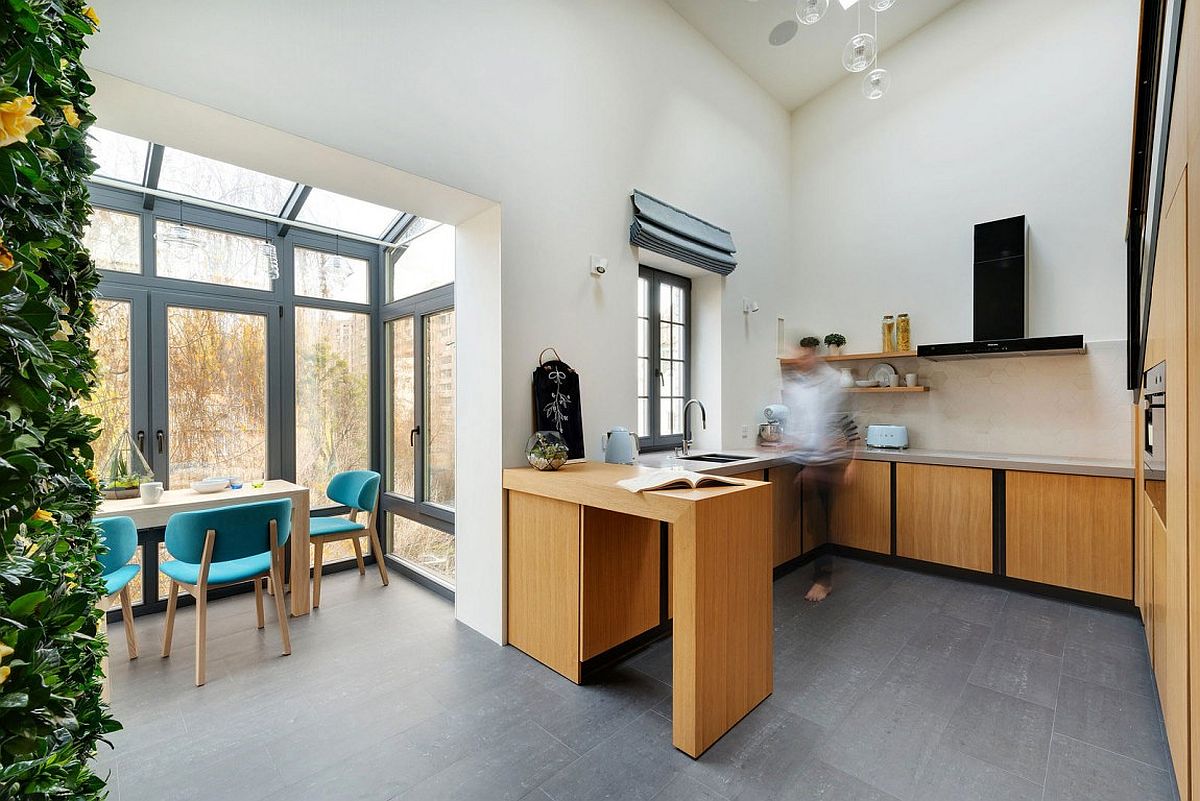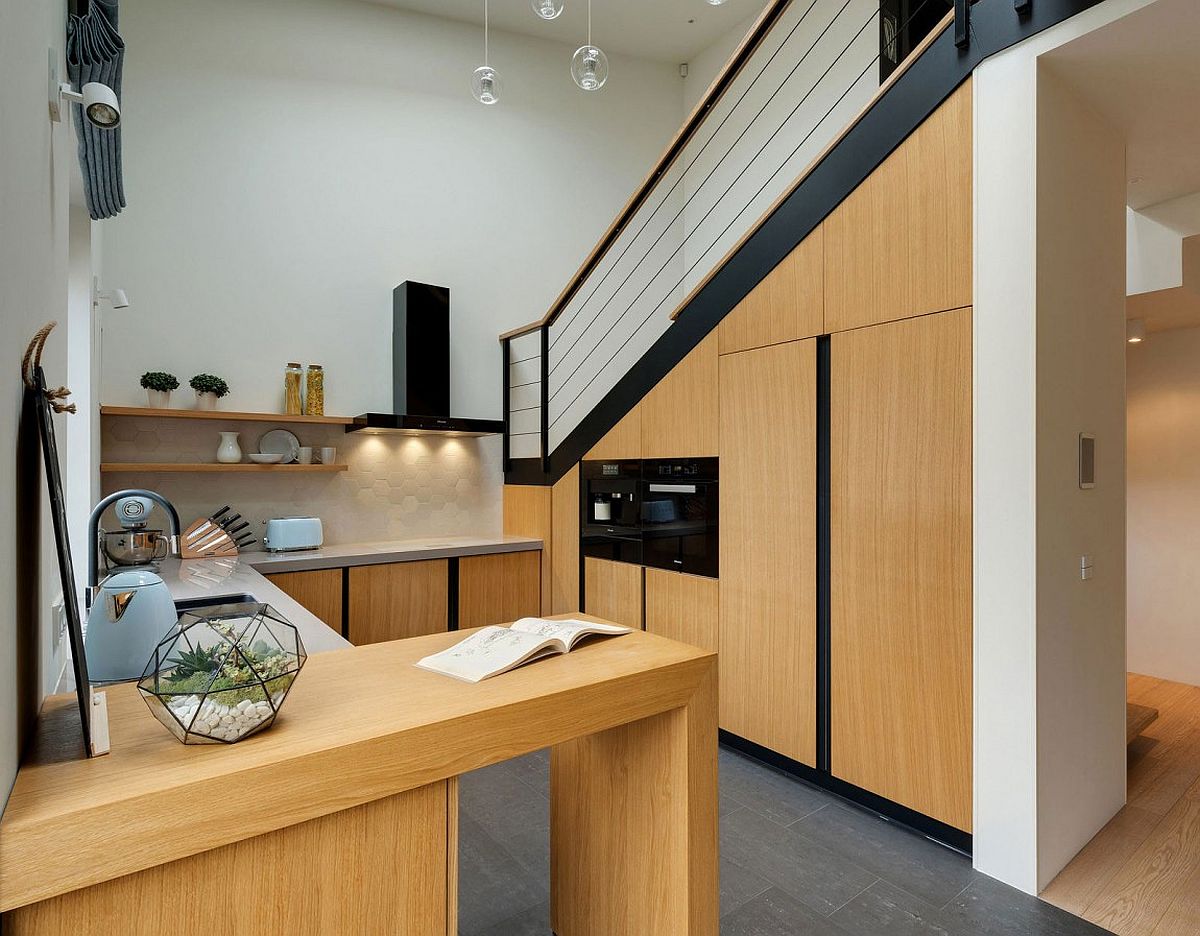 We have enough activities and problems away from home, at home we rest," said the clients. "We didn't want the apartment's design to become dull or boring in a year or so. We wanted [our home] to contain some special catchy and wow-factor elements which we could admire for a couple of months, and then we would hear wows from our guests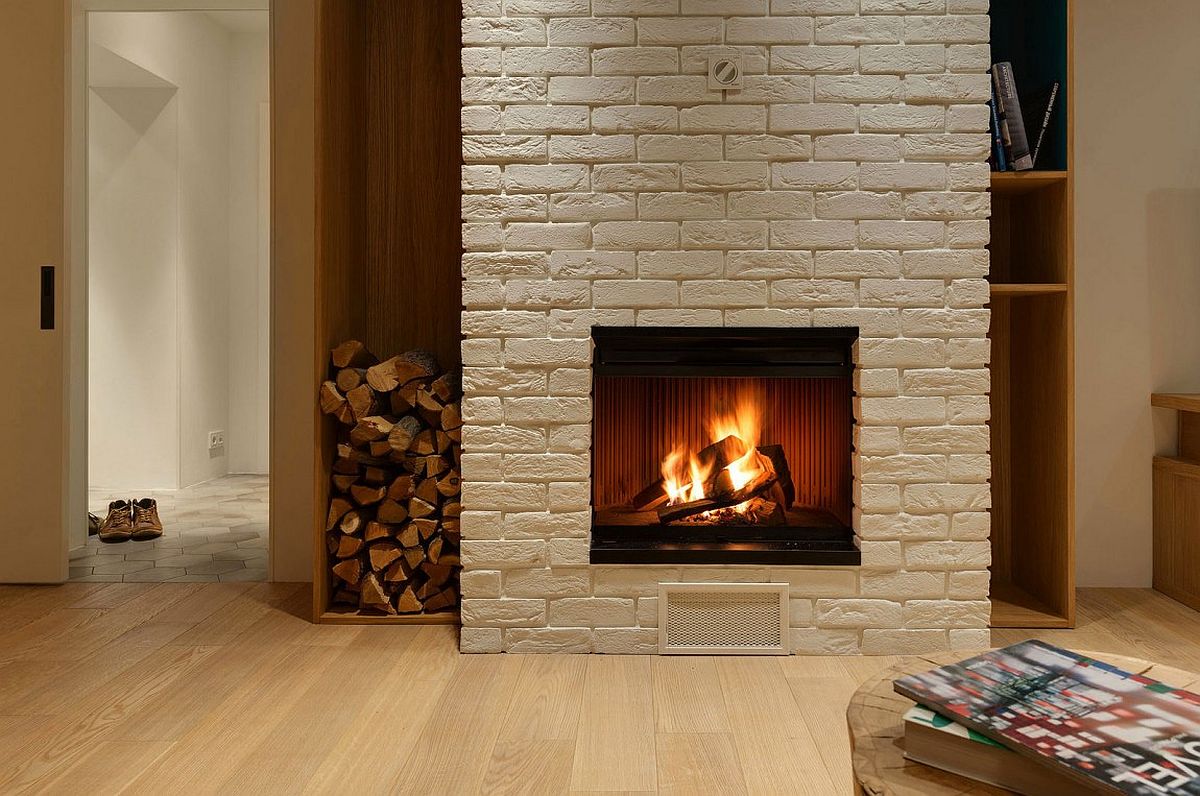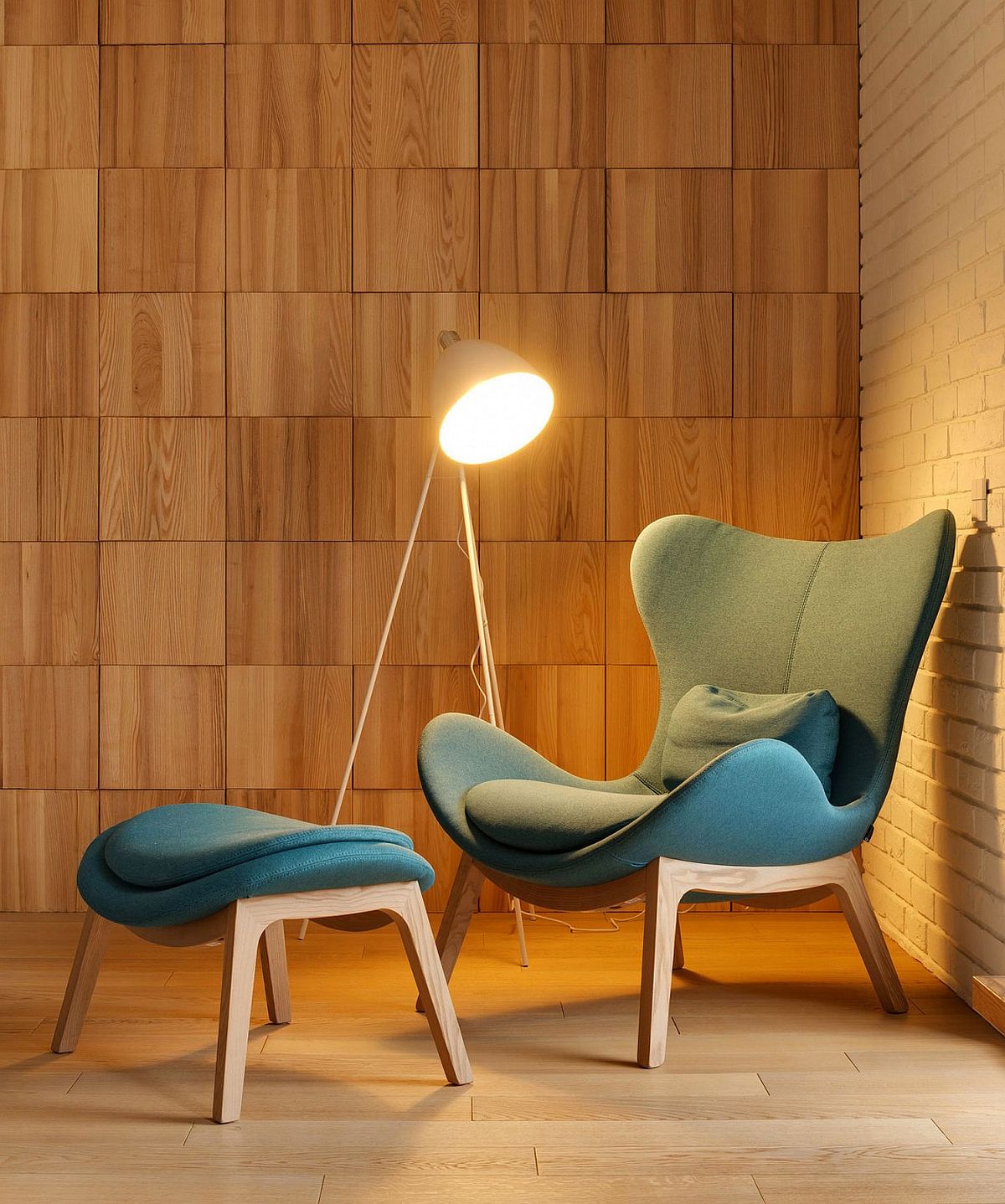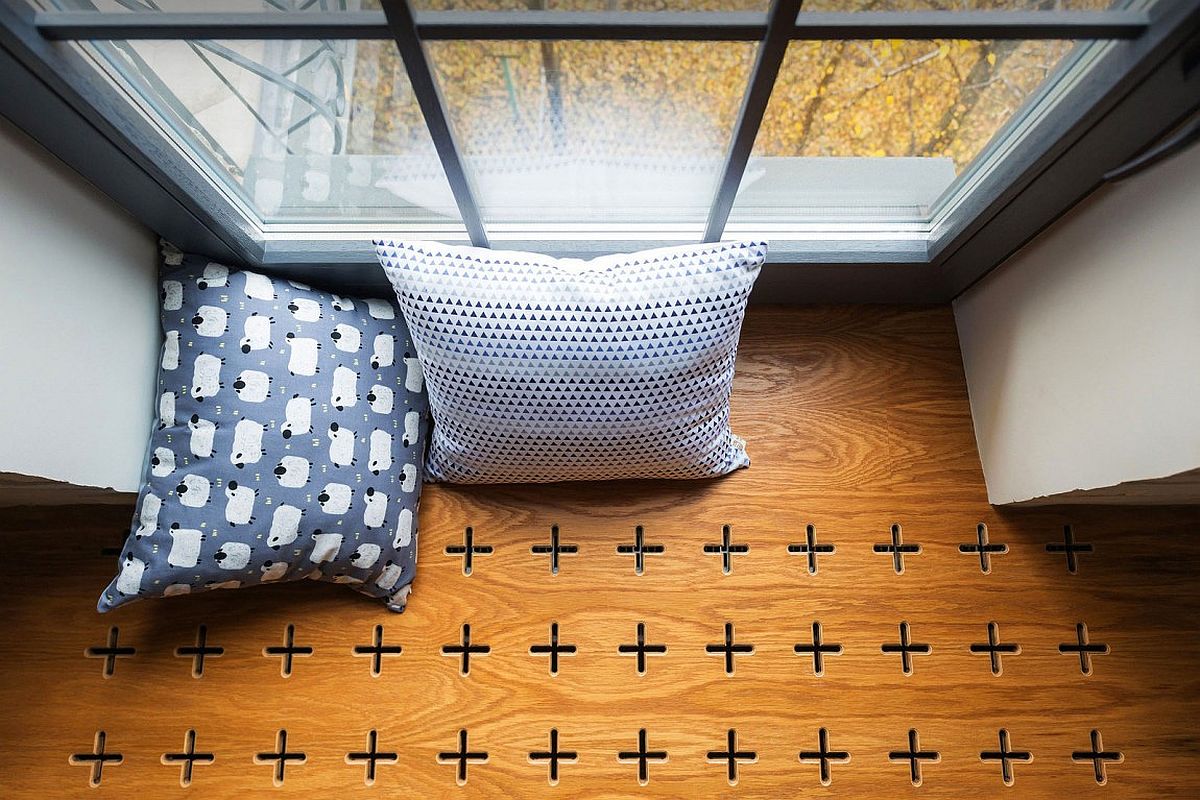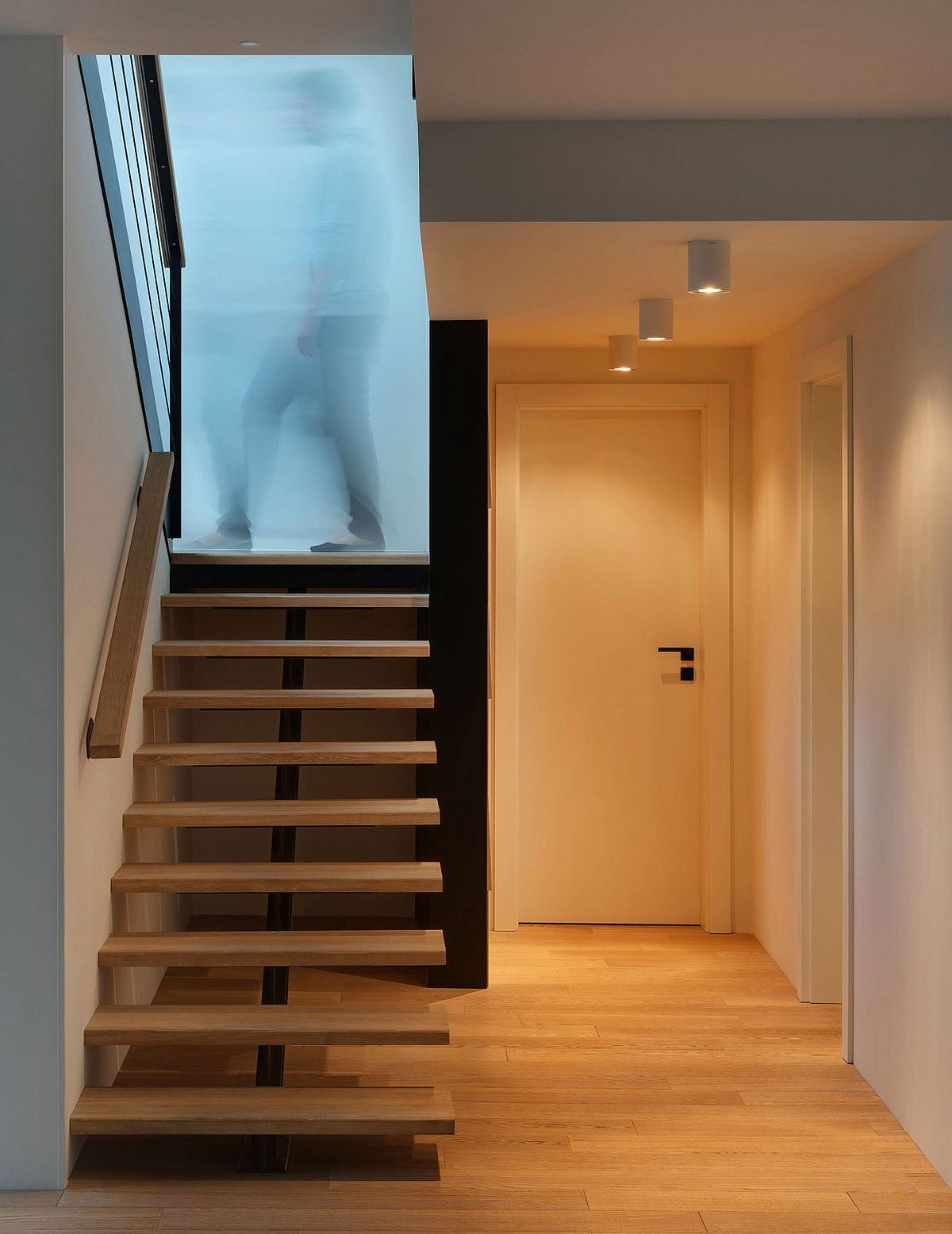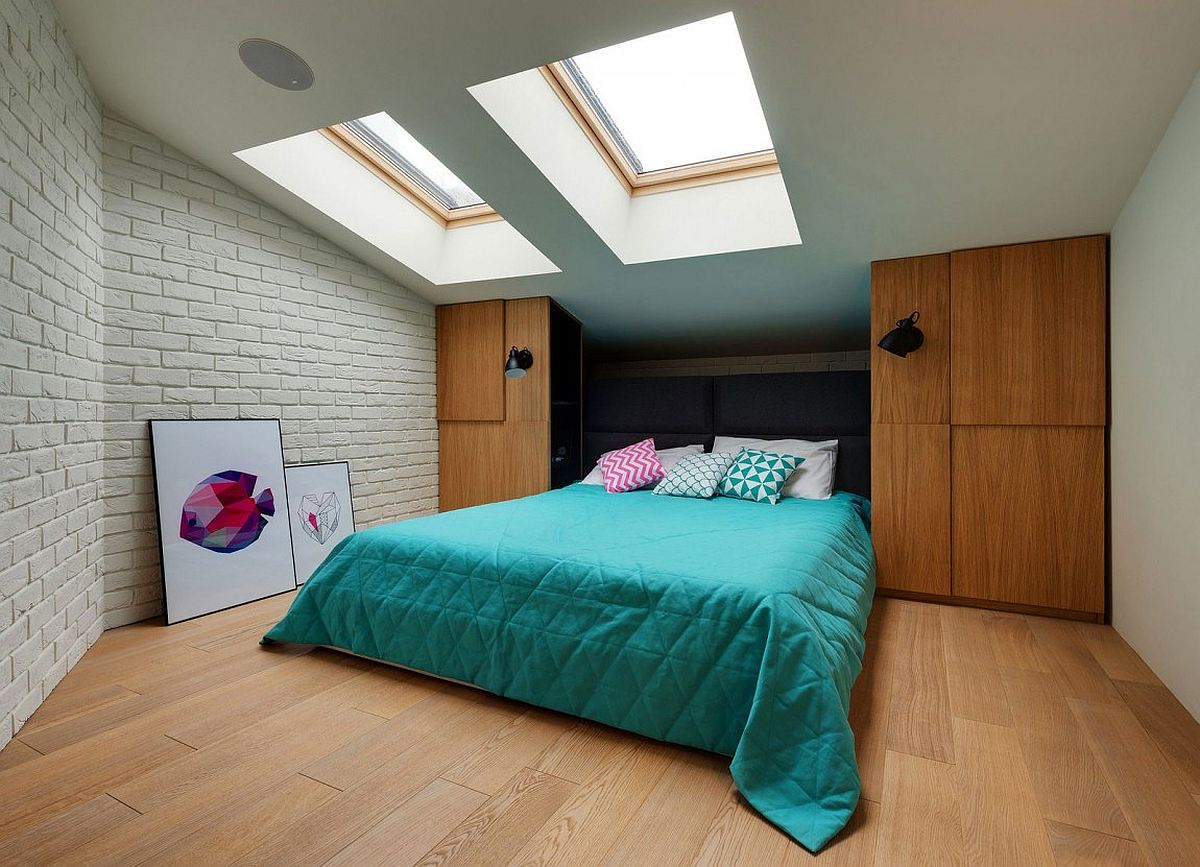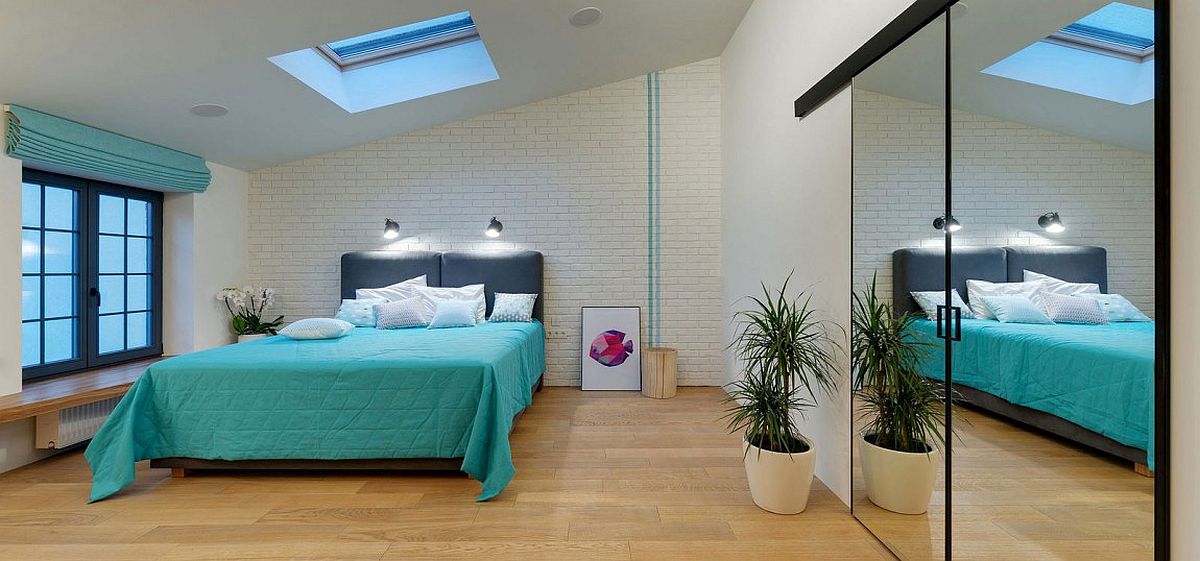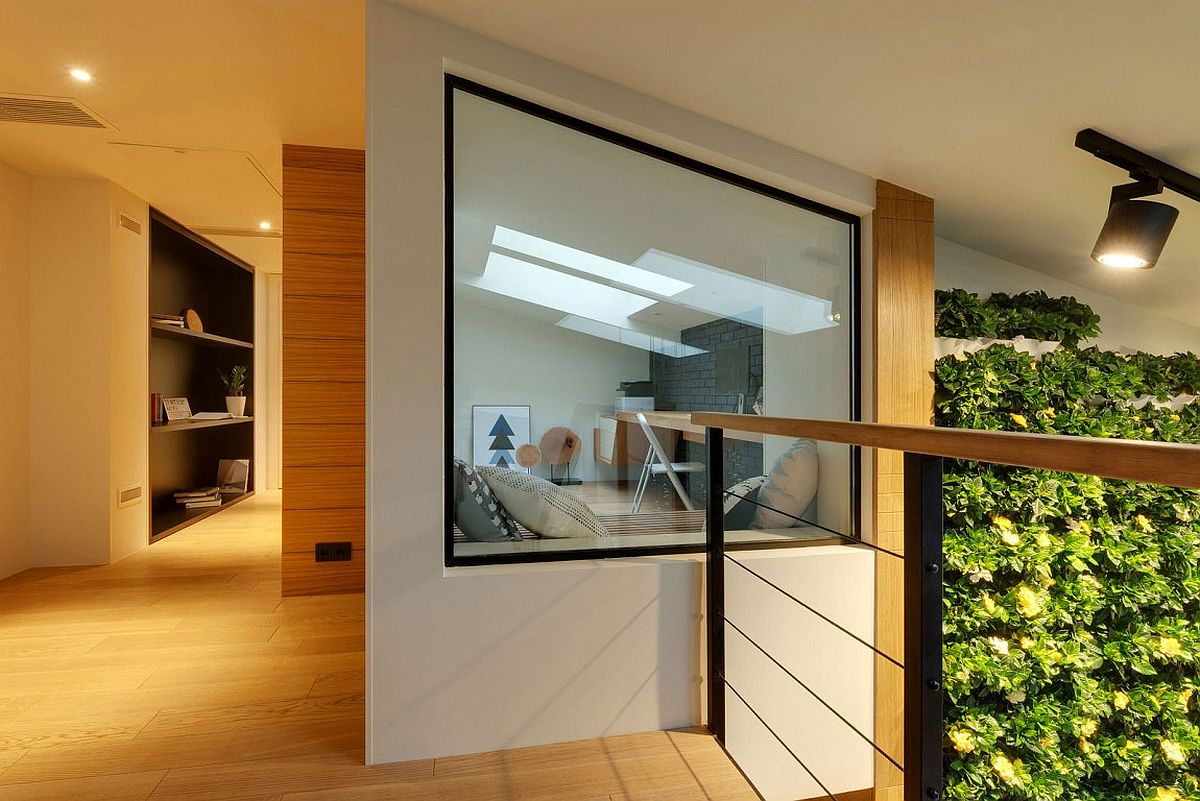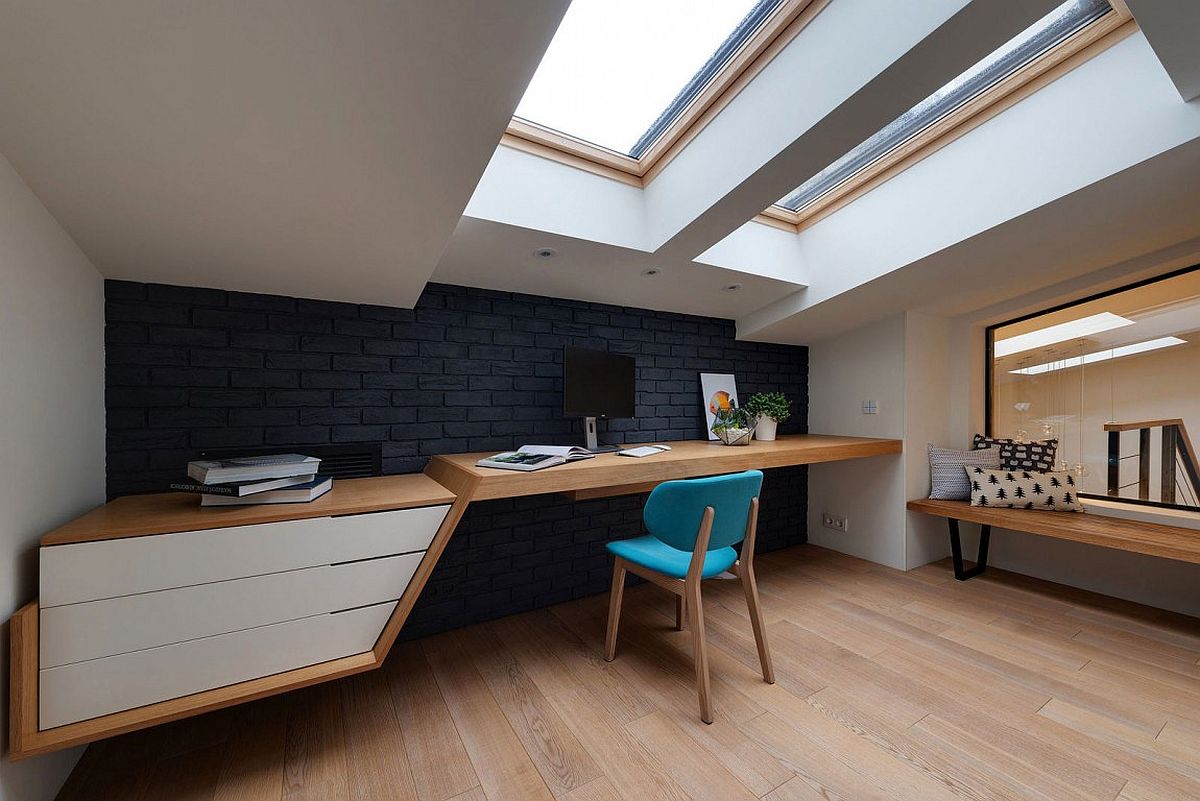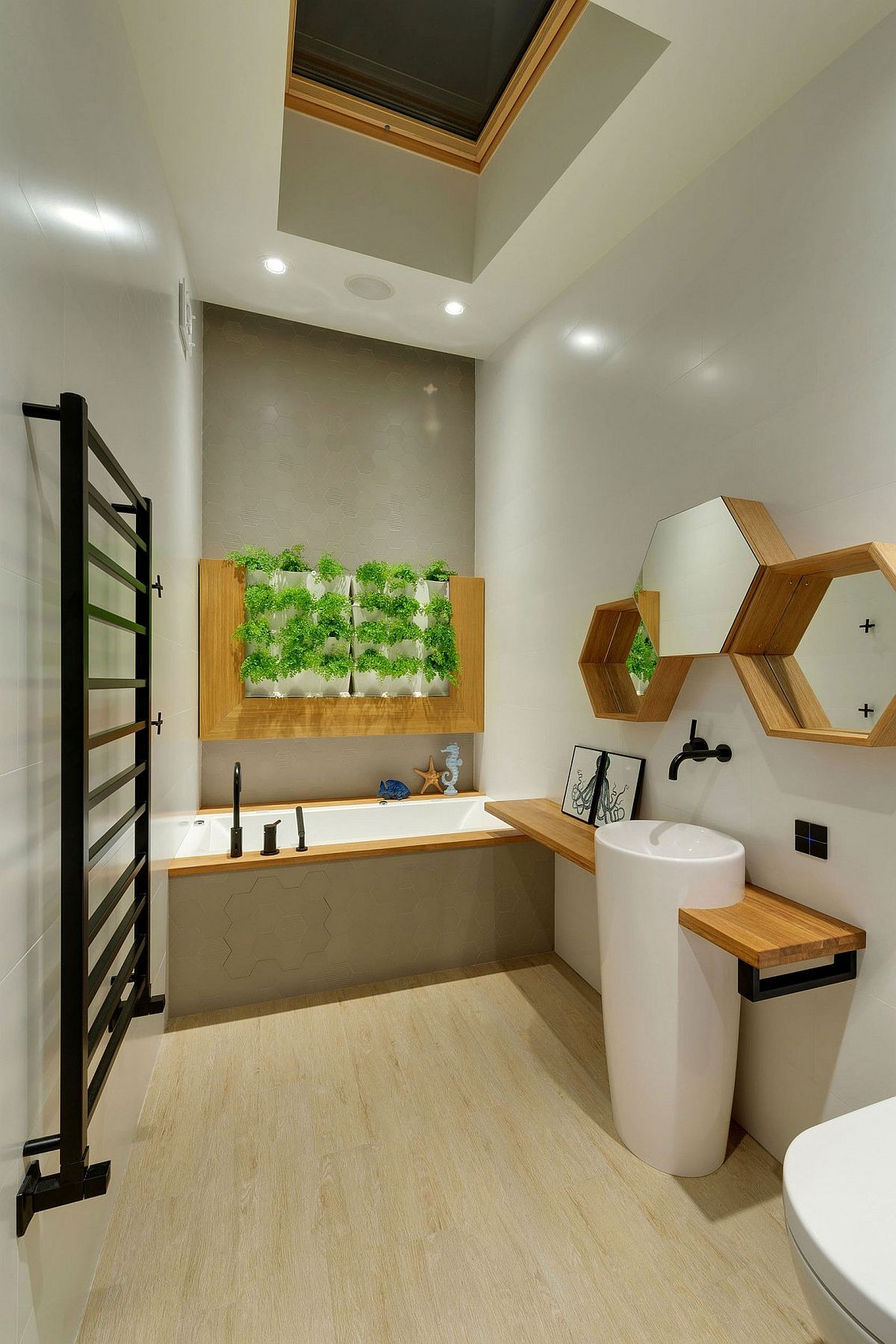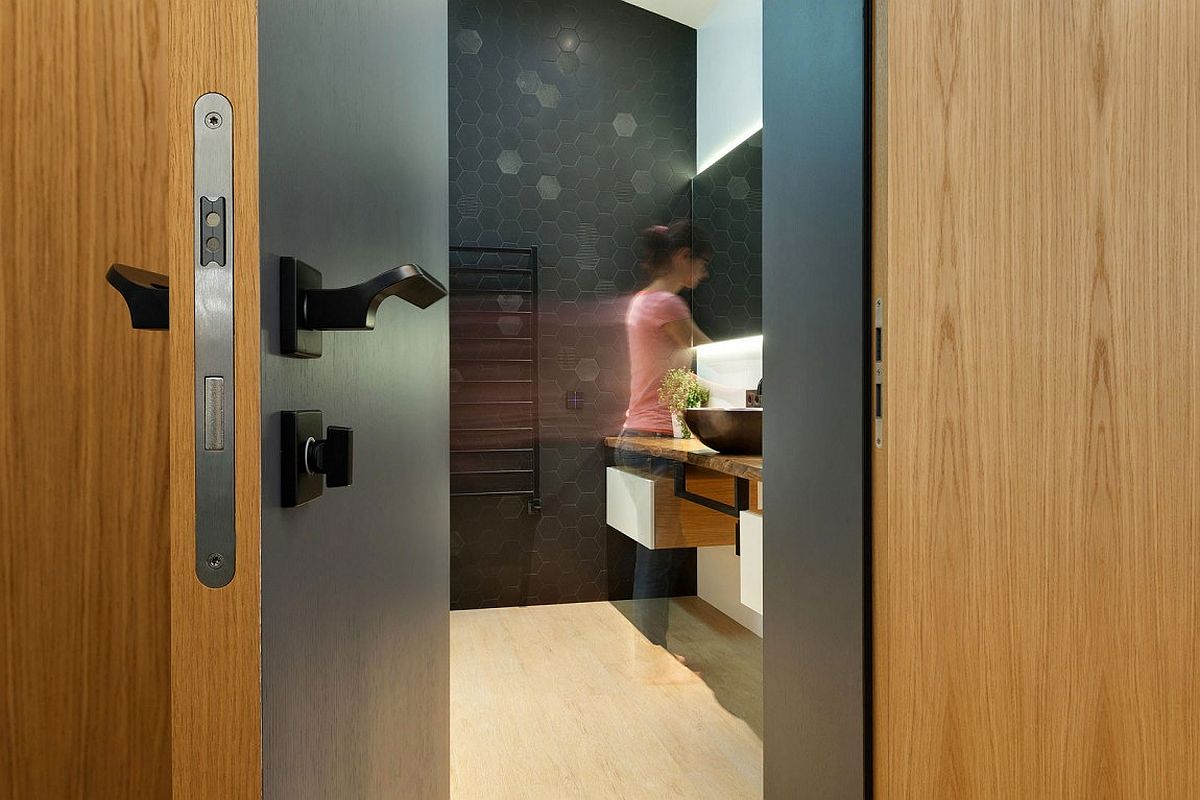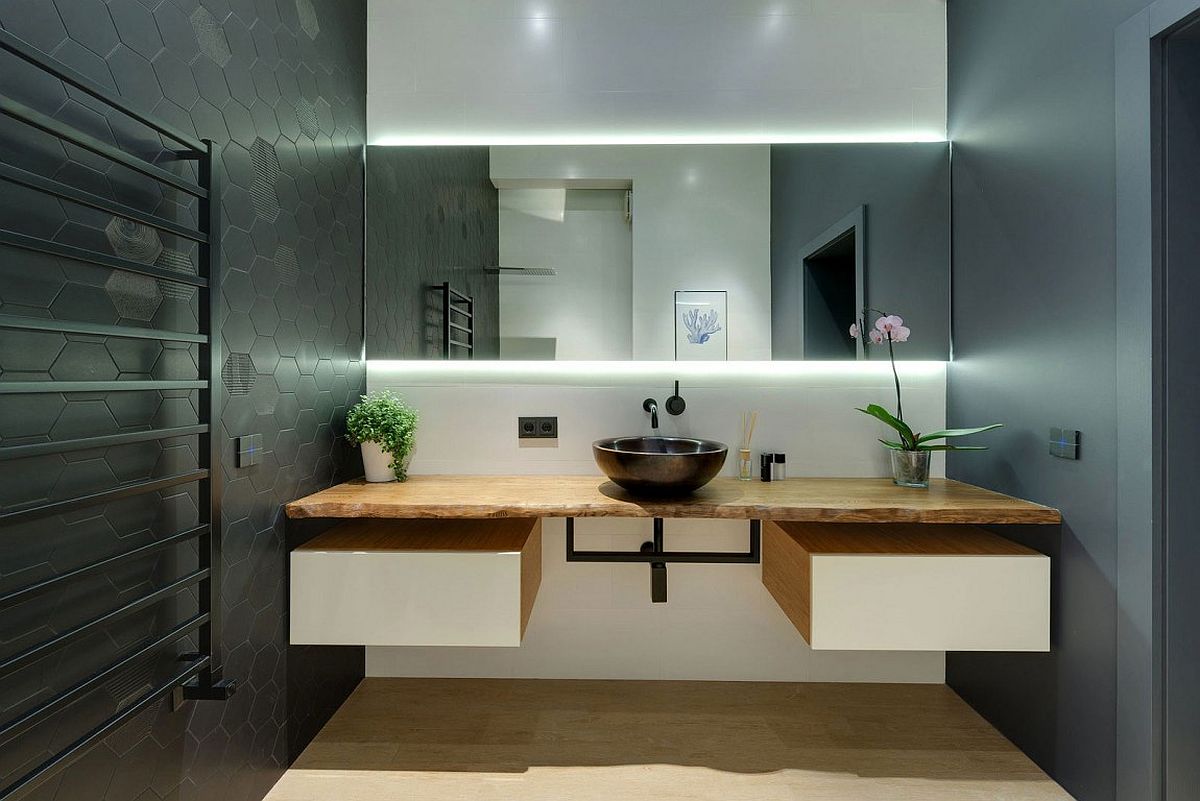 Liked the story? Share it with friends.