It was just a few days ago that we took at the top bathroom design and decorating trends for 2016 and if there was one recurring theme throughout that story, it was the inclination among homeowners to shun modernity and embrace serene, nature-inspired elements. Part of it includes stunning bathrooms that open up towards the landscape that surrounds them and turn the view outside into the focal point of the setting. And while we completely understand that not all of us are blessed with dreamy homes and holiday retreats that offer spellbinding views of imposing mountains, it definitely does not hurt to take a look at some of these captivating delights!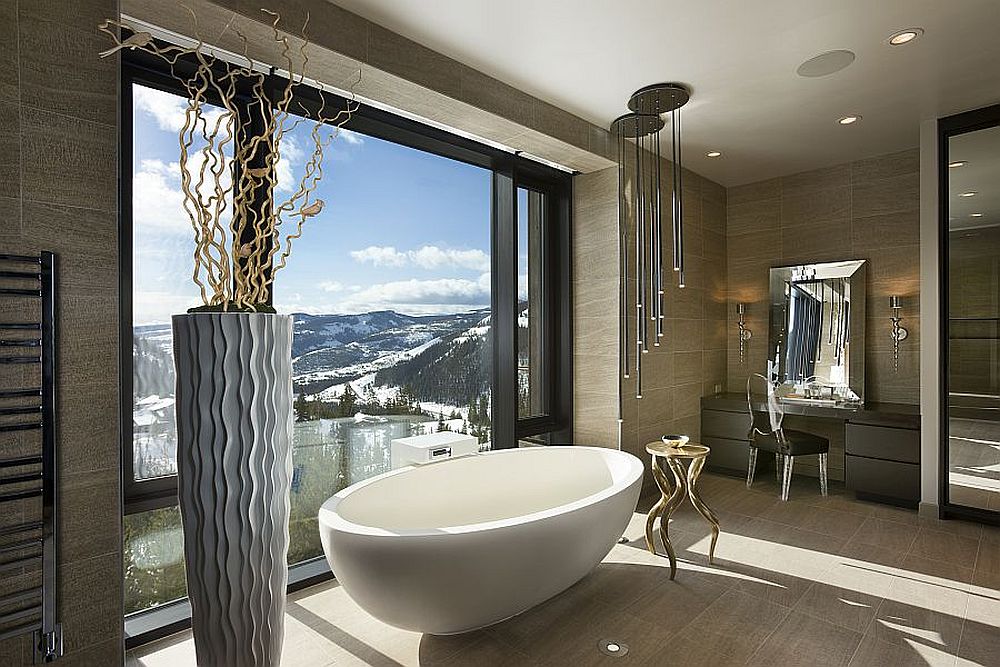 Bathrooms with mountain views have an endearing, timeless and soothing aura that is simply unmatched and the view outside the window can vary from small rolling hills covered in greenery to grand snow-covered peaks that present a picture-perfect backdrop to your relaxing weekend! From the sensational to the serene and contemporary to rustic, here is a roundup of the very best –
Magic of Freestanding Bathtubs
While it might seem like a small detail that is irrelevant to the larger scheme of bathroom design, it is the evolution of freestanding bathtubs in the last few years that have truly transformed spa-styles home bathrooms. With a wide array of luxurious bathtubs that can be placed almost anywhere, architects have now been given more freedom when it comes to moving around the traditional bathroom floor plan. And you will notice that at the heart of every spectacular bathroom with enthralling mountain views there is one of these stylish, contemporary bathtubs that is central to the impressive visual.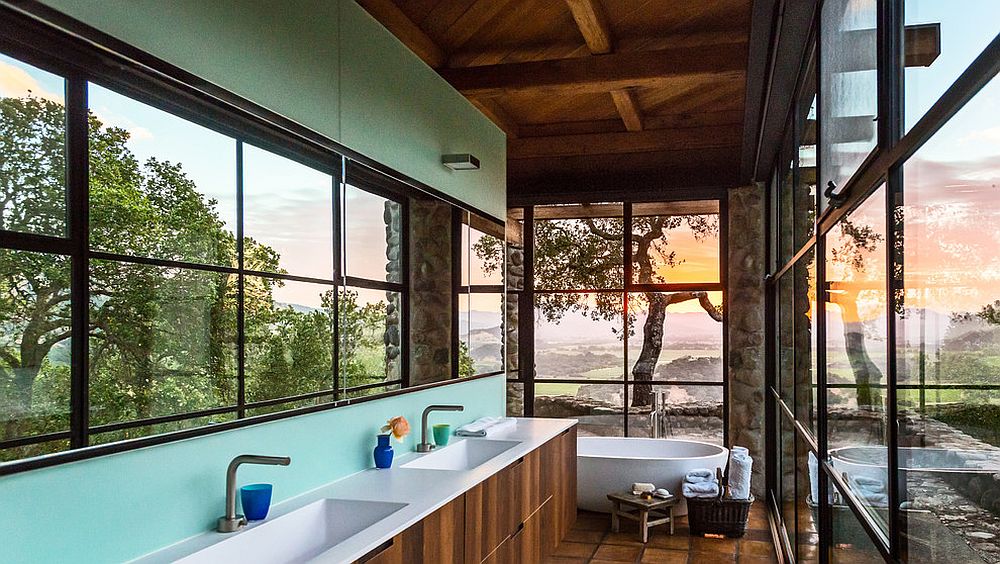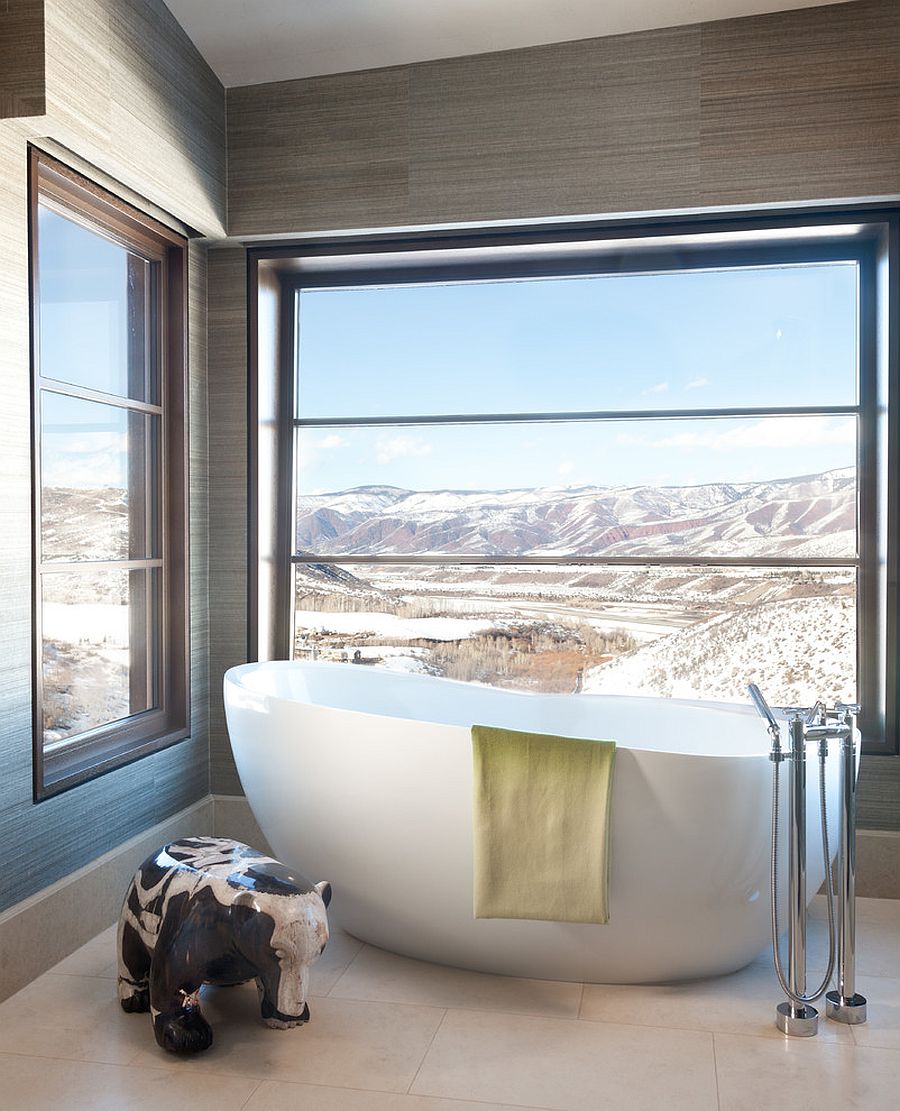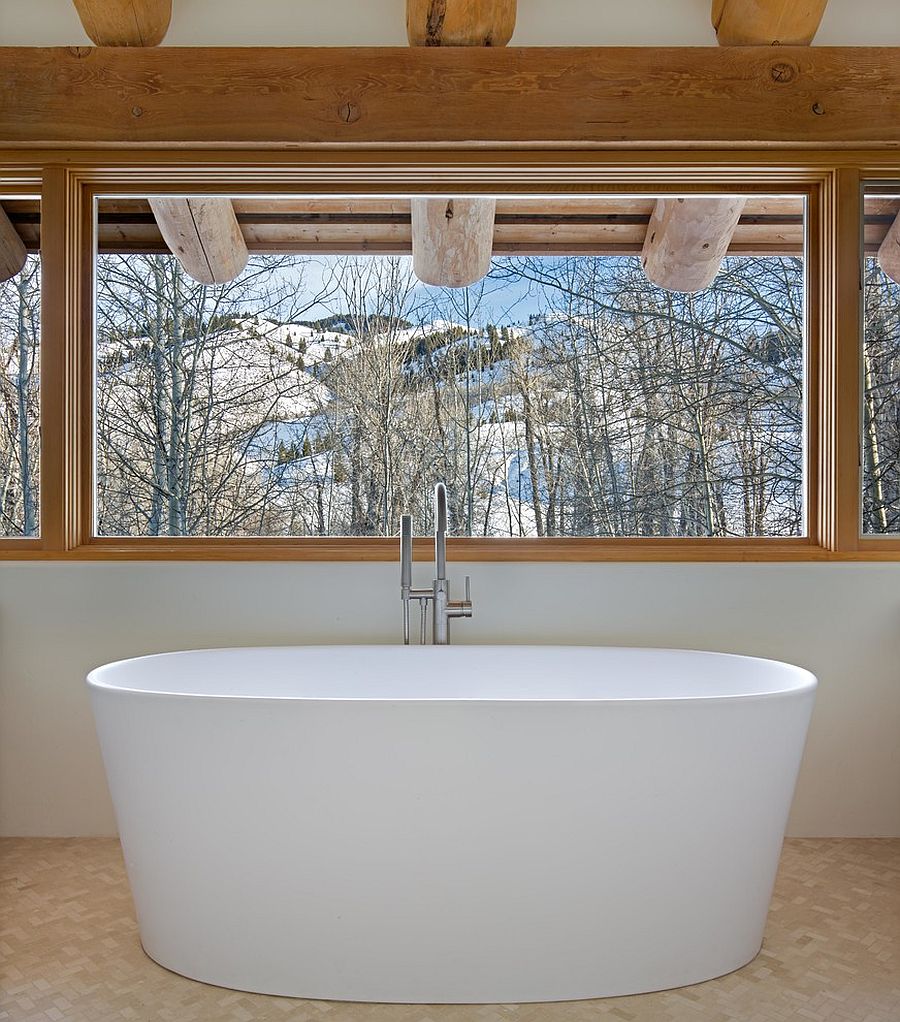 An Open Ambiance
Glass walls and bathrooms do not seem like a perfect fit for many of us and understandably so. In urban spaces where privacy is limited, this does not feel like a practical or intelligent option. But when you have a fabulous vacation home that is perched on the edge of a cliff and overlooks rugged mountain landscape, then glass walls and sliding glass doors make plenty of sense! While most of these magical bathrooms utilize simple straight lines and a clean, contemporary design, a curved glass wall elevates the style quotient of the bathroom to a whole new level.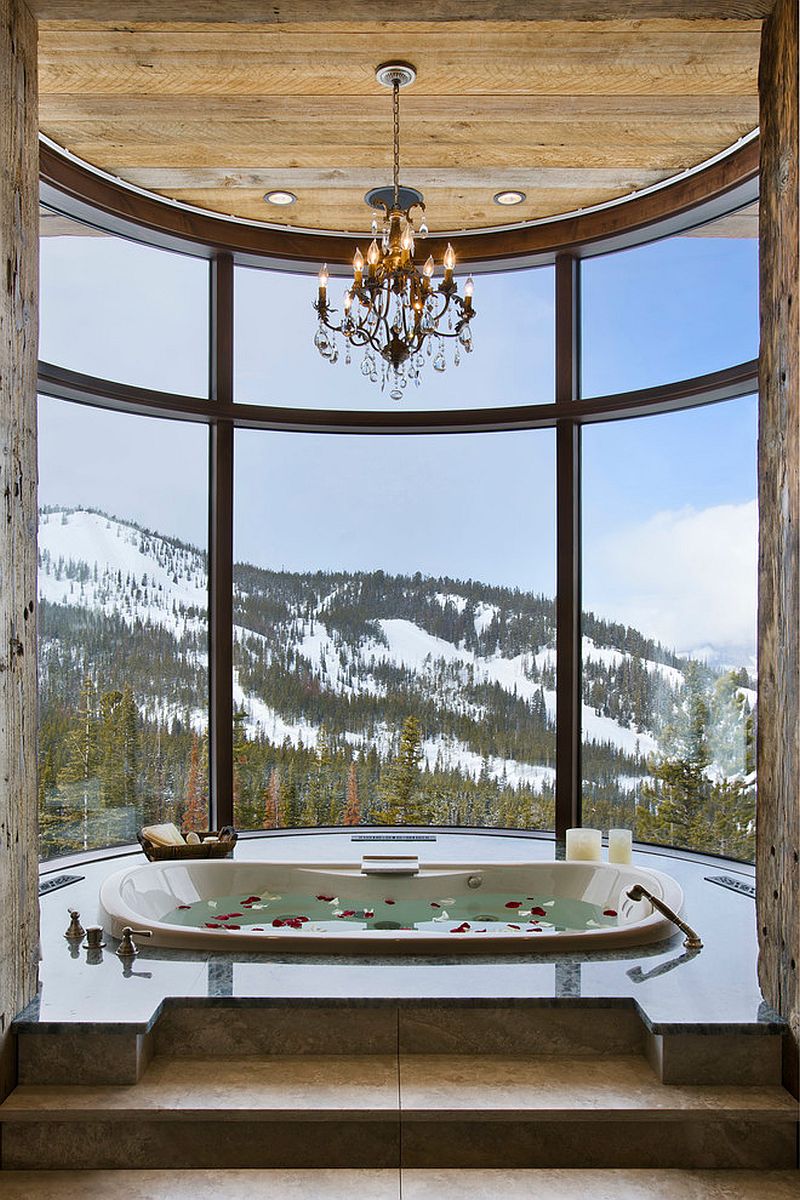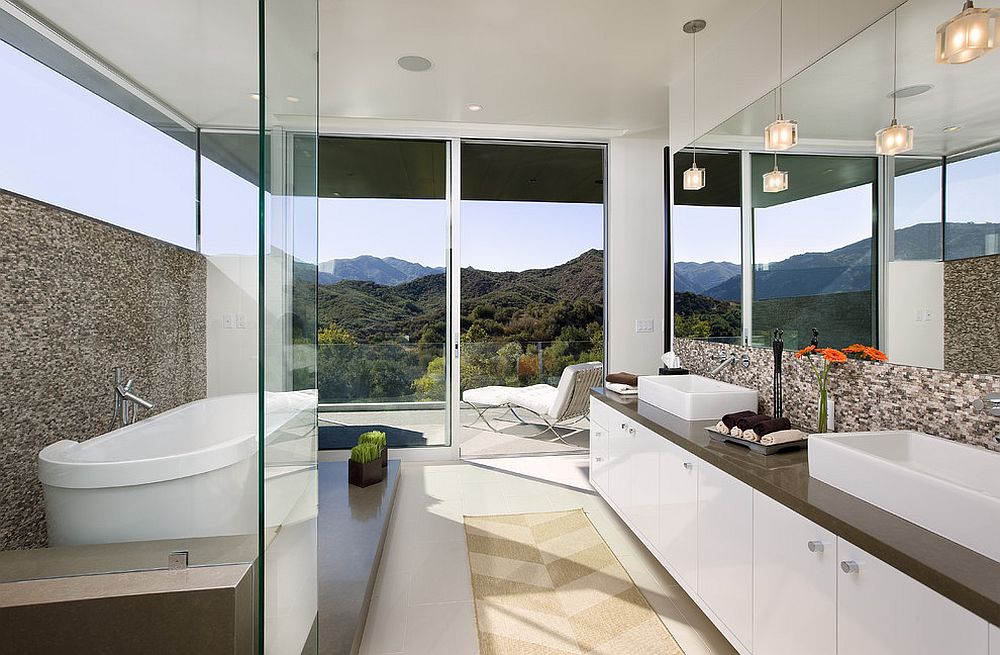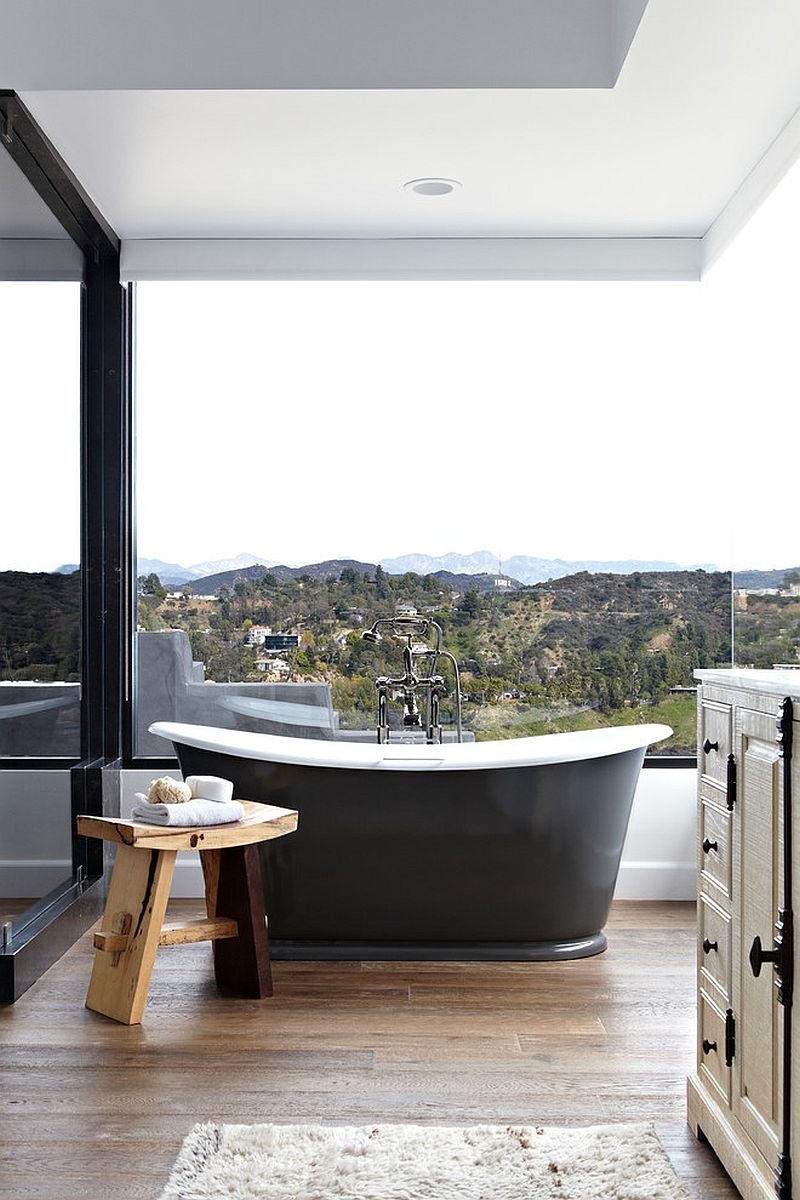 A Window into the Rugged World
If the extravagant and the dramatic is not to your liking or in case you need a bathroom that offers more privacy, then it is best to turn to a small window that perfectly frames the view outside. This might seem like a more traditional approach to bathroom design, but it almost always never fails! Placing the window next to the bathtub or the Jacuzzi is what most homeowners prefer, but a small window next to the vanity that also showcases the amazing scenery outside is a great way to kick-start your day.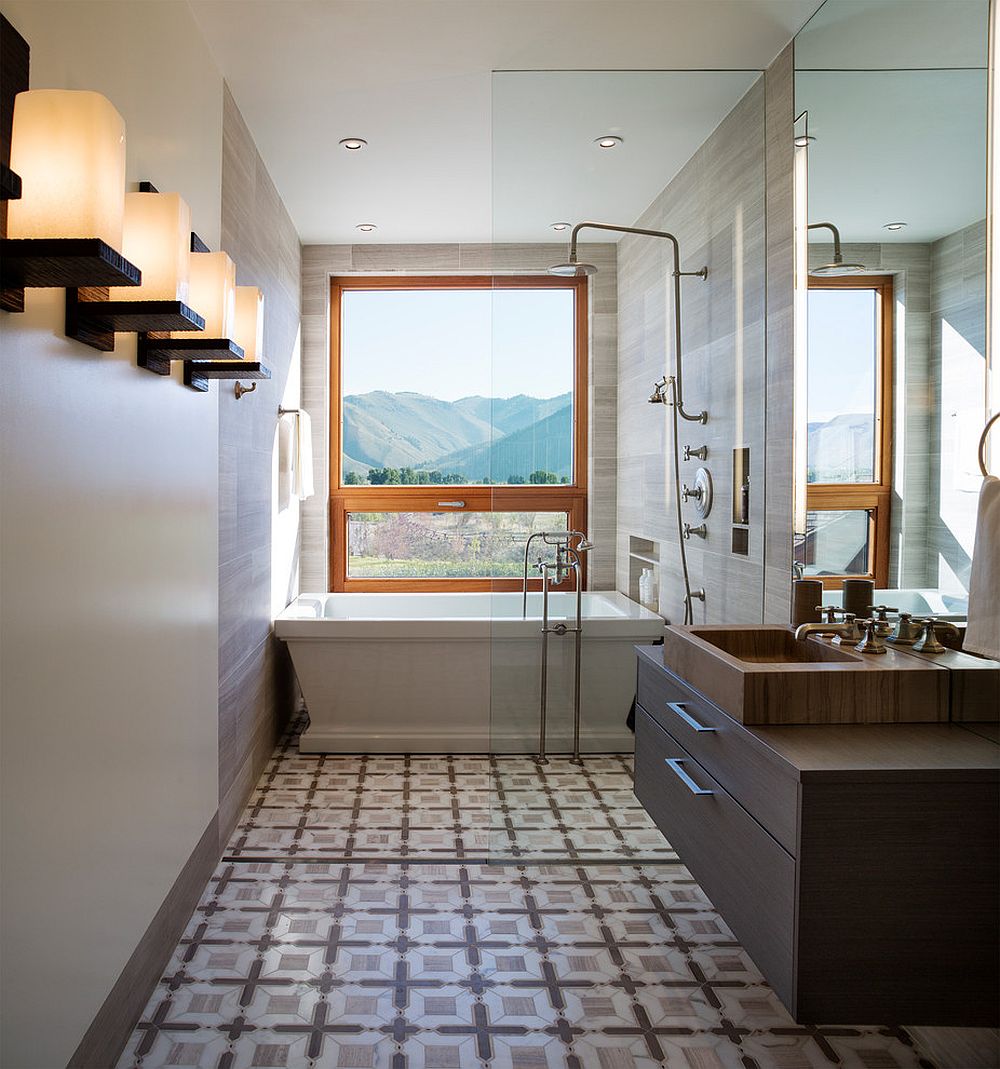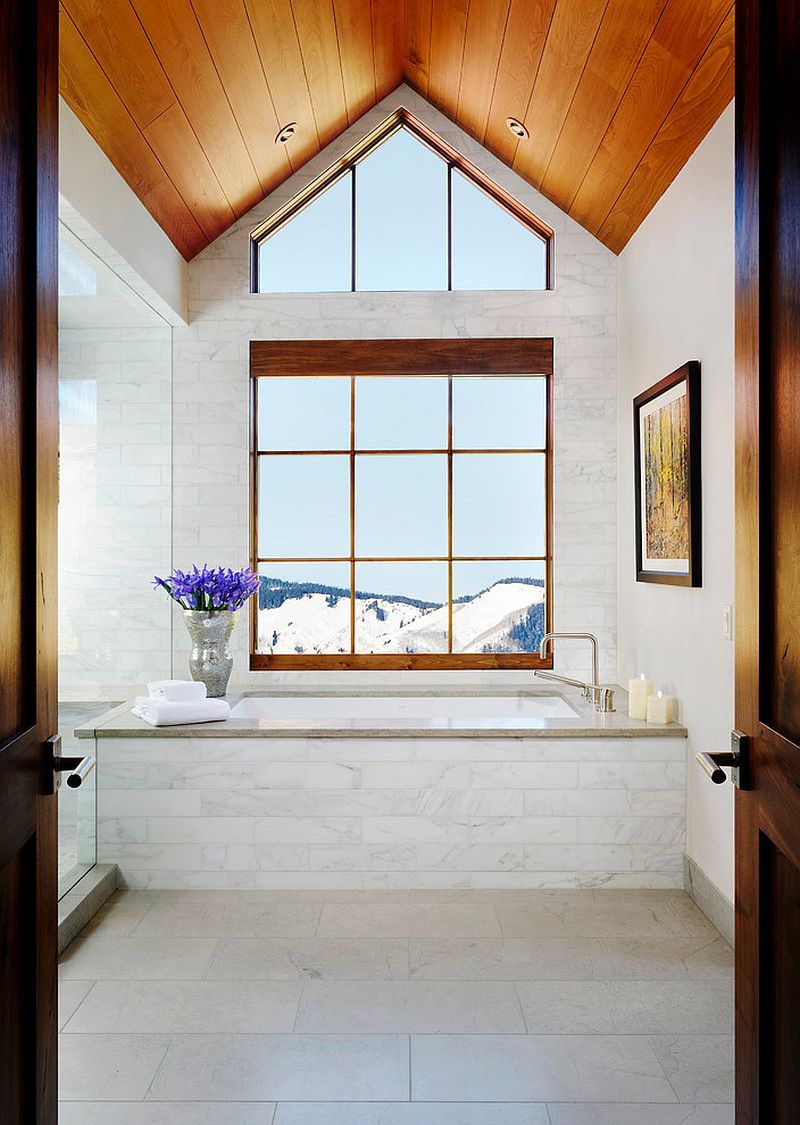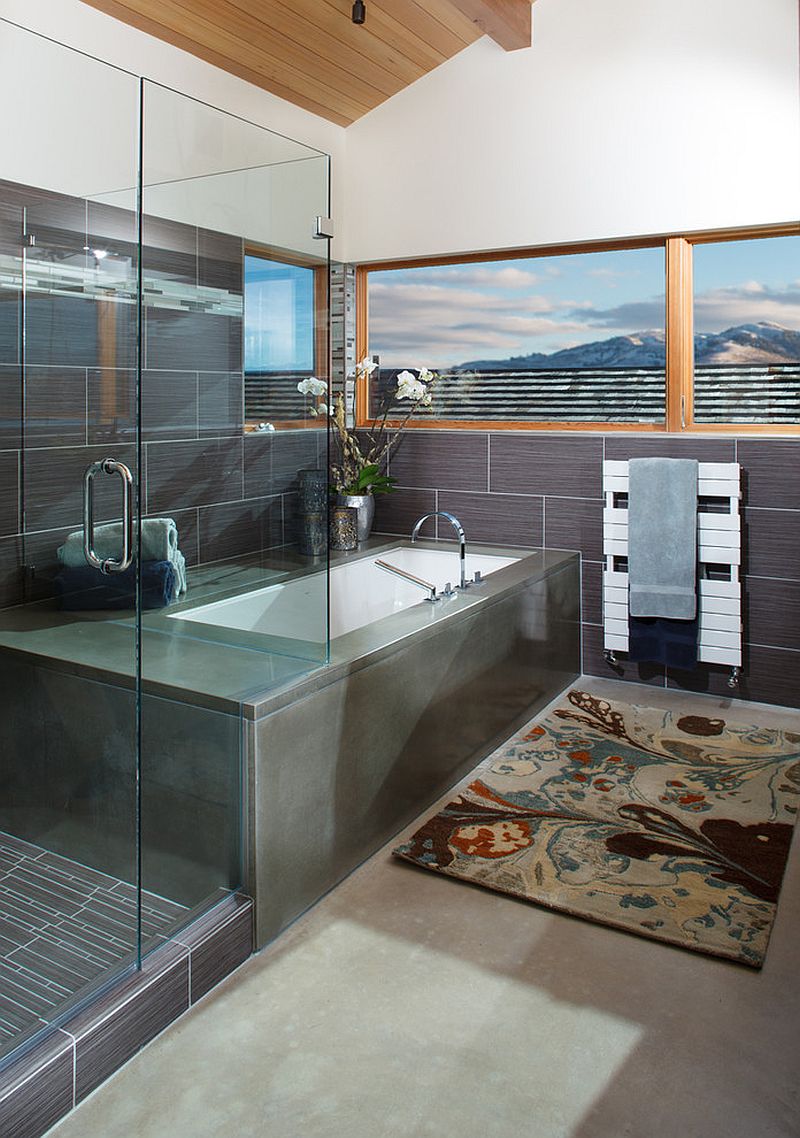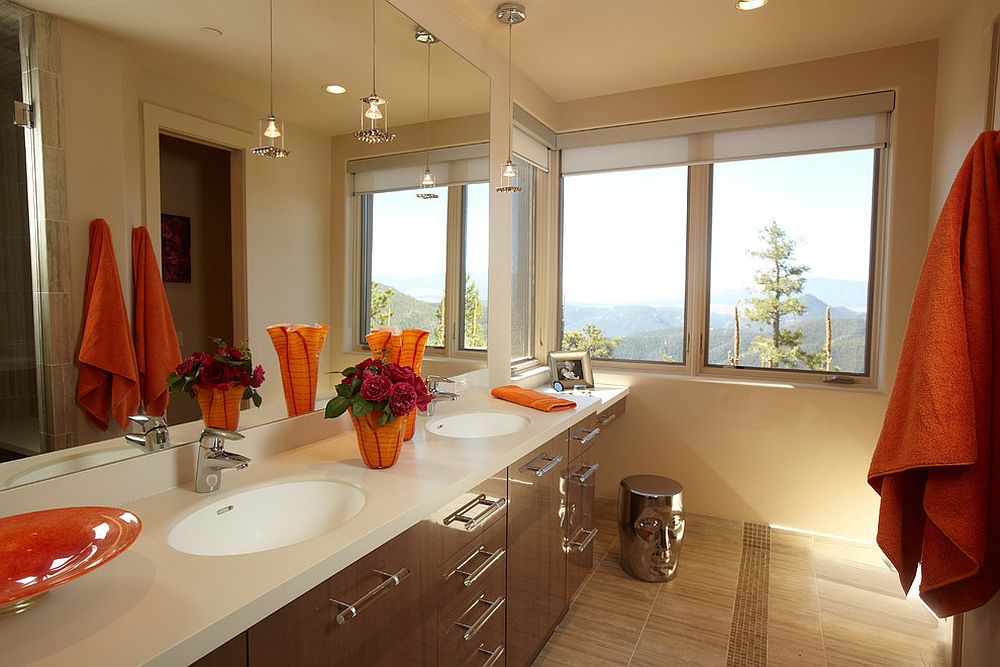 Touch of Tradition
A mountain retreat and rustic style go hand in hand and it is easy to see why and while it does seem like a natural fit, introducing a few modern elements into this setting creates a fine balance between the classic and the contemporary. The view outside need not always be the overwhelming and overpowering factor in the bathroom and the inspirations below find that ideal balance between an absorbing view and a rejuvenating dip!