A functional family home that combines local design values with contemporary, creative solutions and an ergonomic dwelling that showcases the innovative genius of those who crafted it – Showhouse in Kansas City, Missouri surprises you at every turn with its sheer ingenuity. Designed by Matthew Hufft to meet the needs of his young family, this beautiful residence also is a testimony to what Hufft Projects can accomplish when faced with a tough architectural conundrum. Maximizing the available space to the hilt and spread across three different levels, this delightful home blends in effortlessly with the more traditional Roanoke Park neighborhood.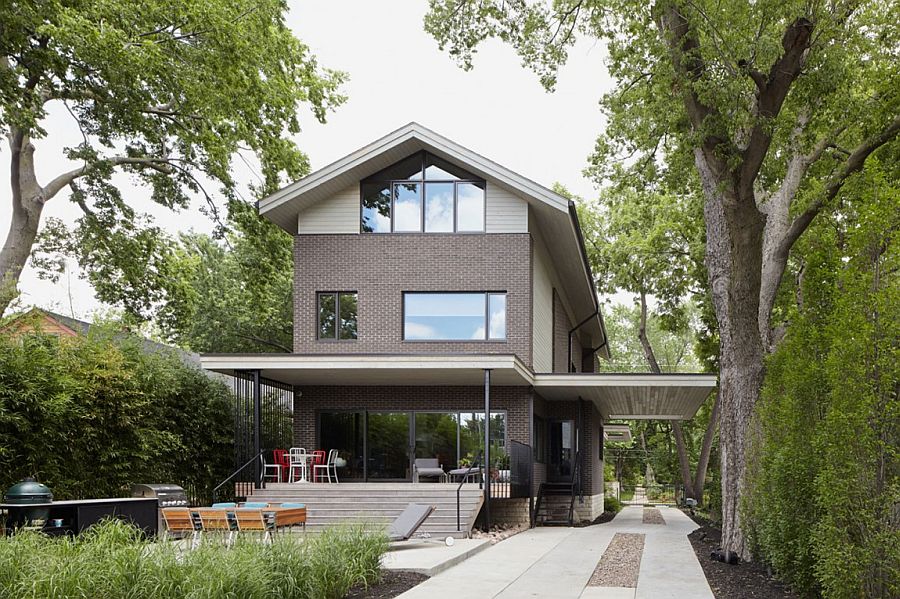 One can instantly notice diverse textures and the exquisite beauty they bring inside the home, as each room offers something unique and exceptional. It is the lower level that houses the living spaces along with a fabulous kitchen where the long, custom island steals the spotlight, a beautiful dining room, a home bar and powder room. The second level hosts the kids' playroom that would be transformed into a productive workspace with time and a mudroom that offers ample storage space. Kids' bedrooms and additional utility areas occupy this floor, while the third level contains the master suite, home office and expansive, breezy deck.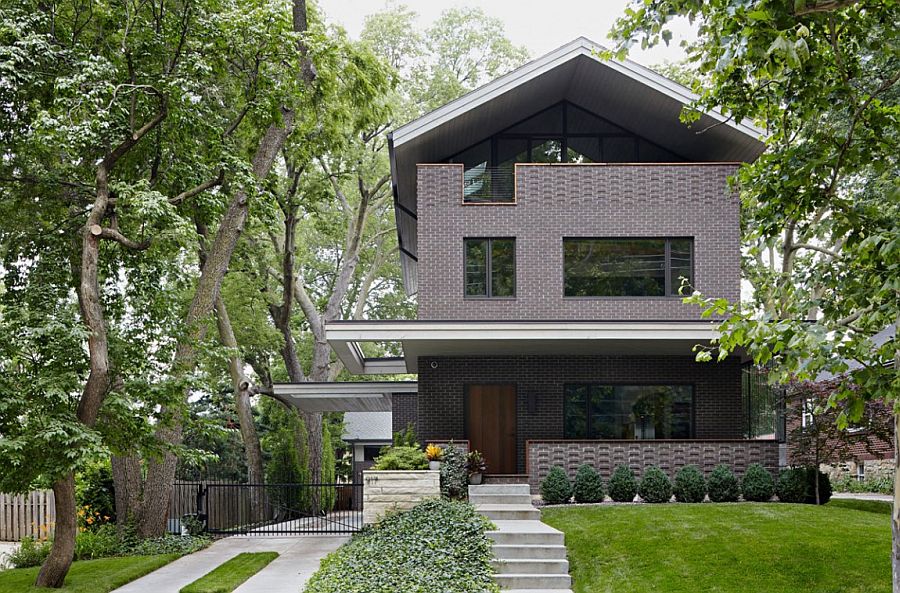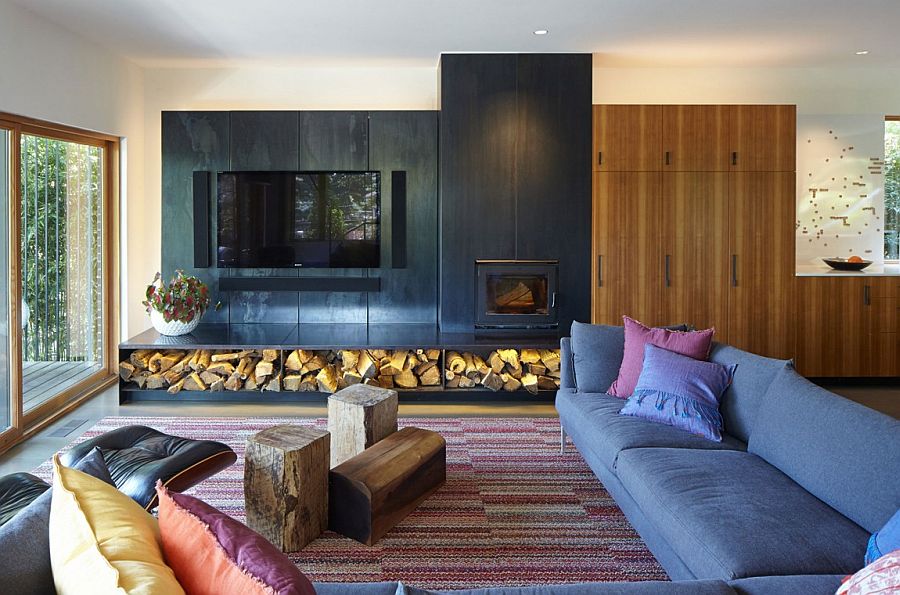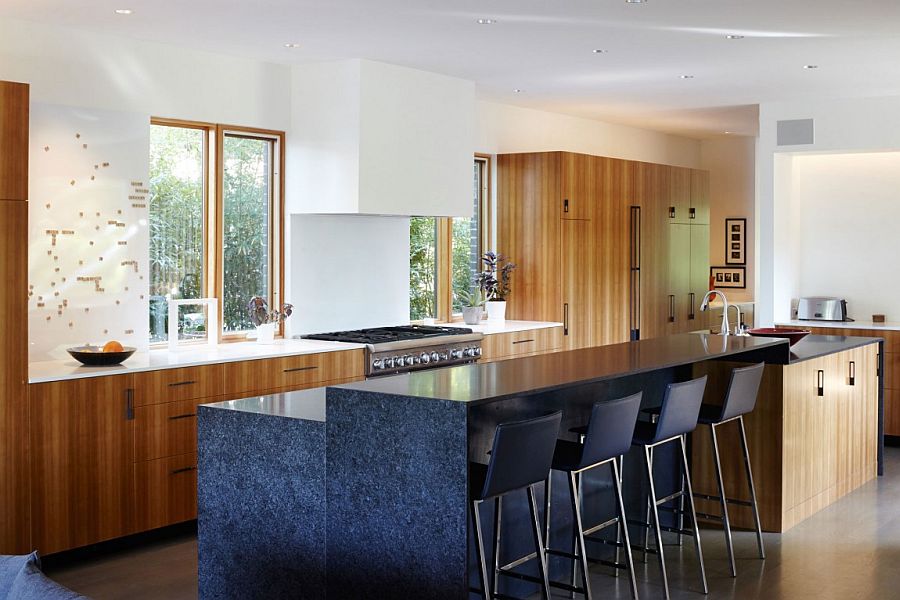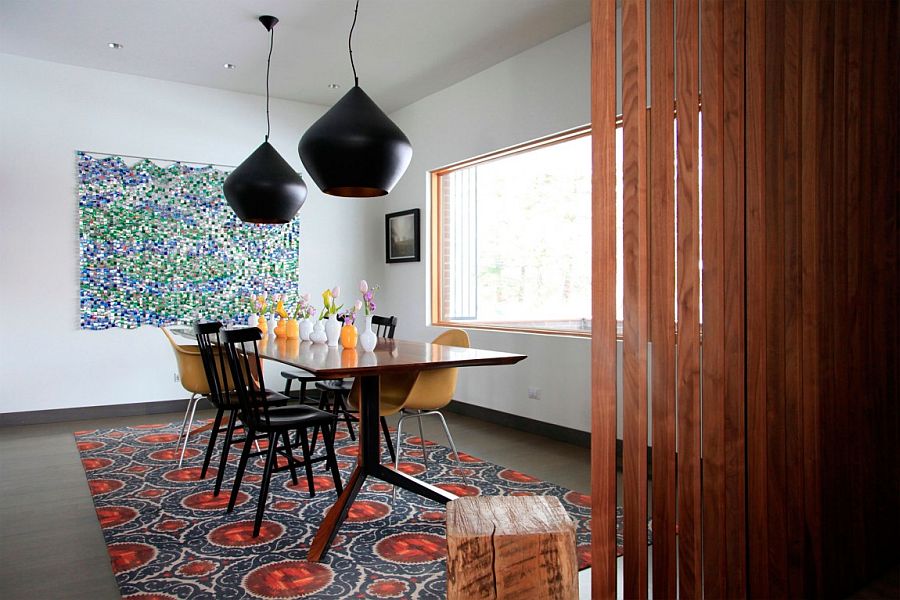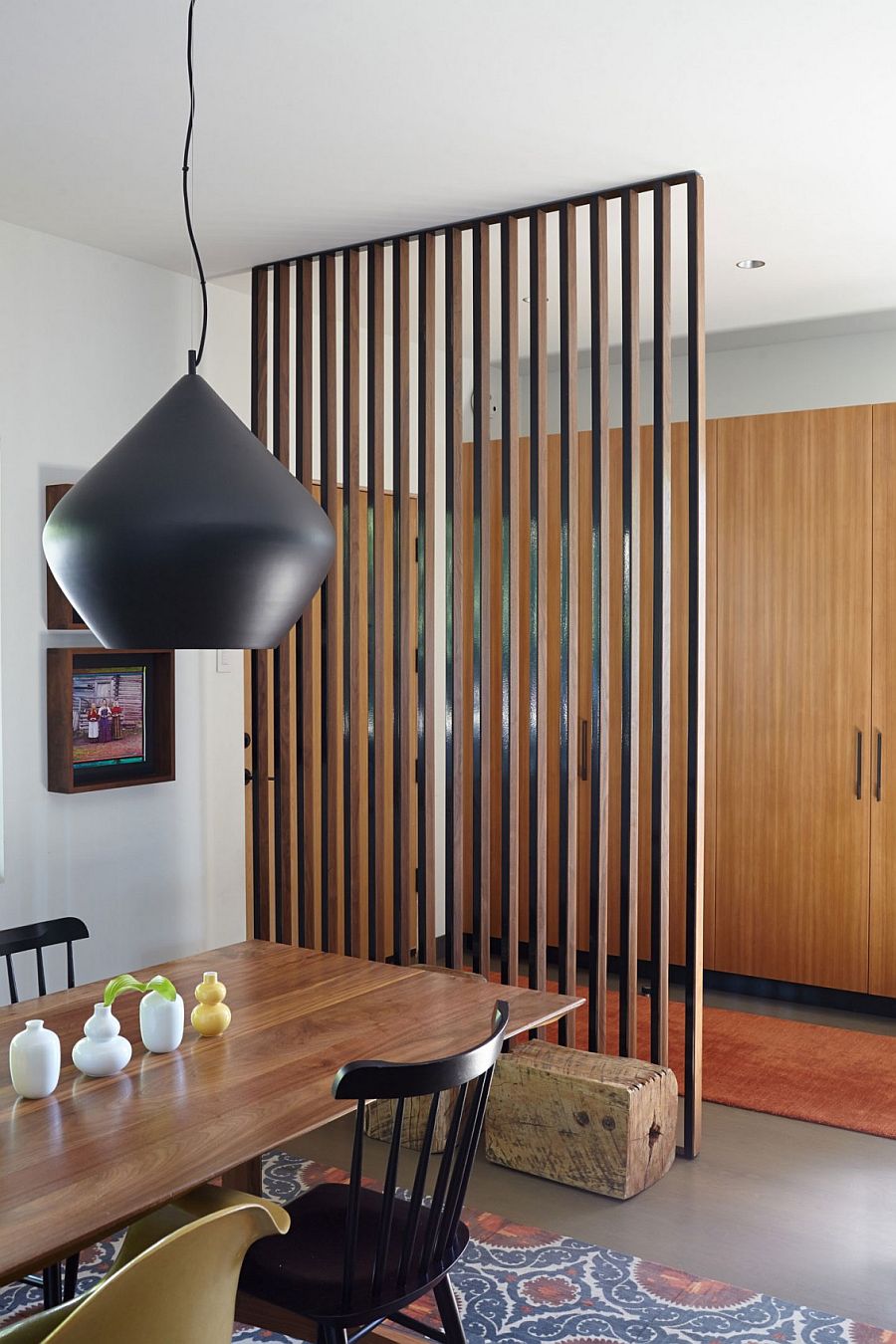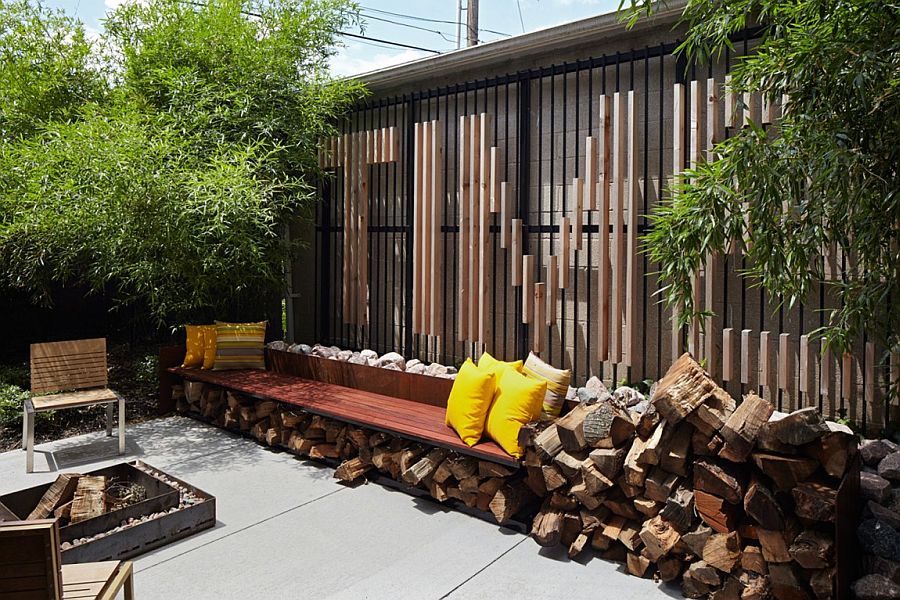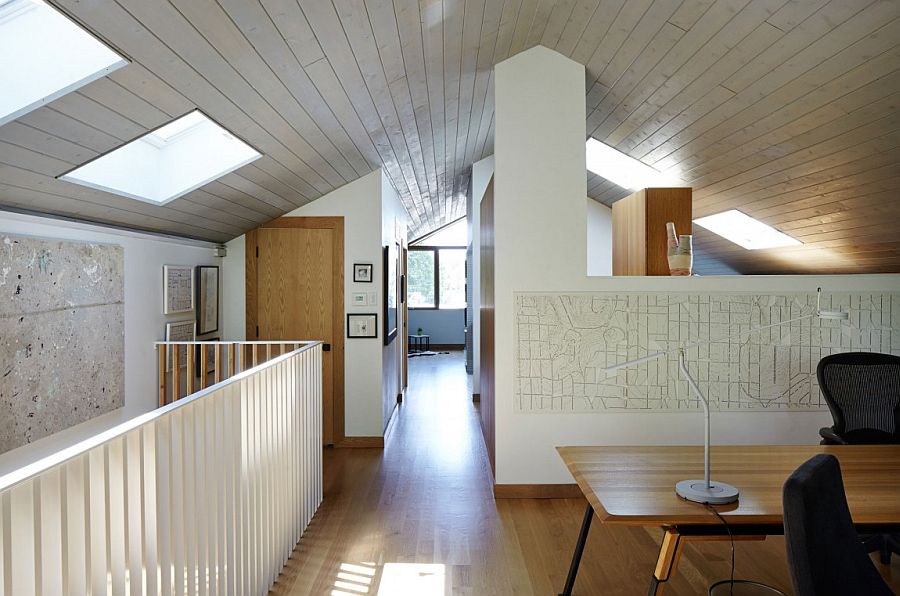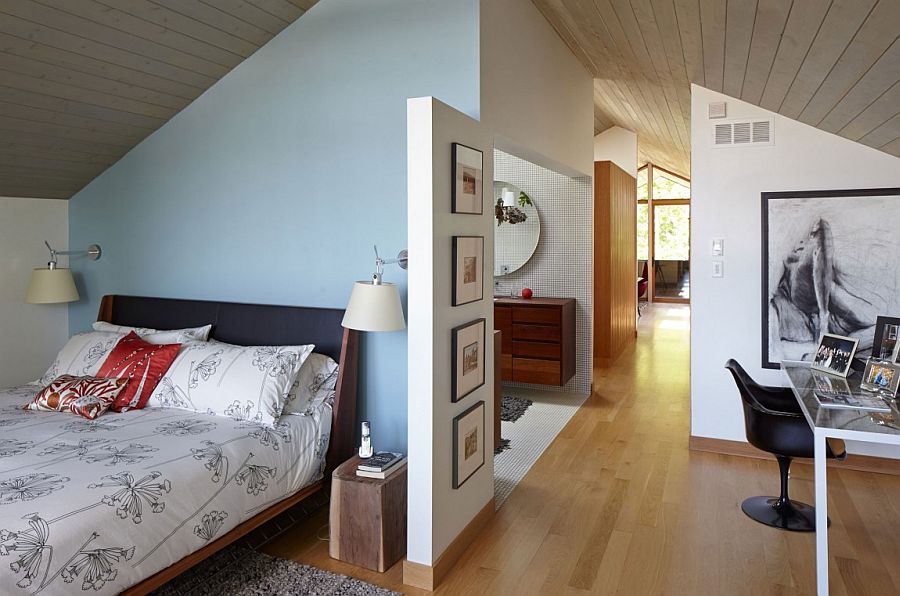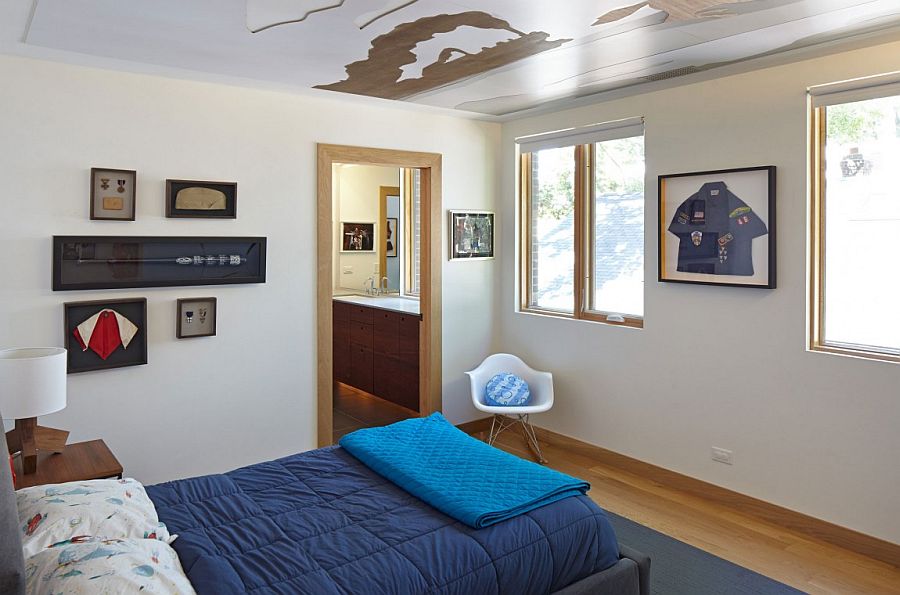 Throughout the home one finds a healthy blend of neutral backgrounds, vivacious color, brilliant artwork and an ambiance that combines casual design elements with a hint of urbane sophistication. Bespoke décor, inviting outdoor areas and a lovely backyard complete this unpretentious yet brilliant Kansas City home.