The days when people transformed into globetrotters for a couple of weeks each year and traveled far and wide for that amazing holiday are quickly diminishing. The trend of 'staycations' is something that is catching on across the planet as more and more people are realizing the benefits of spending those few, precious holidays at home surrounded by friends and family. While traveling to exotic Bali or a trip to one of Greece's mesmerizing islands are still enticing options, a staycation does make more economic sense. But every staycation needs a great outdoor lounge or relaxing backyard getaway, and a beach-style deck is indeed one of the best options around.
Even though summer might be quickly fading away, you can still enjoy the outdoors with a beautiful wooden deck that is wrapped in the ever-popular beach style. Stylish, serene and a perfect hangout for weekend parties, it is time to shed the spotlight on the 20 best beach-style decks around. Get ready for a visual treat!
A Splash of Blue & White
It is important to understand the subtle differences between a patio and a deck even though often one flows into the other. A deck is generally an elevated platform with decking boards and is part of a larger backyard outdoor landscape. Patios on the other hand are usually made of concrete, wood or any other material and are at the ground level. Most of us prefer the look of the wooden deck, as it seems more refined and offers a multi-level, versatile outdoor living zone. In the case of beach-style decks, white and blue is the most preferred color scheme, and it does have a timeless appeal to it.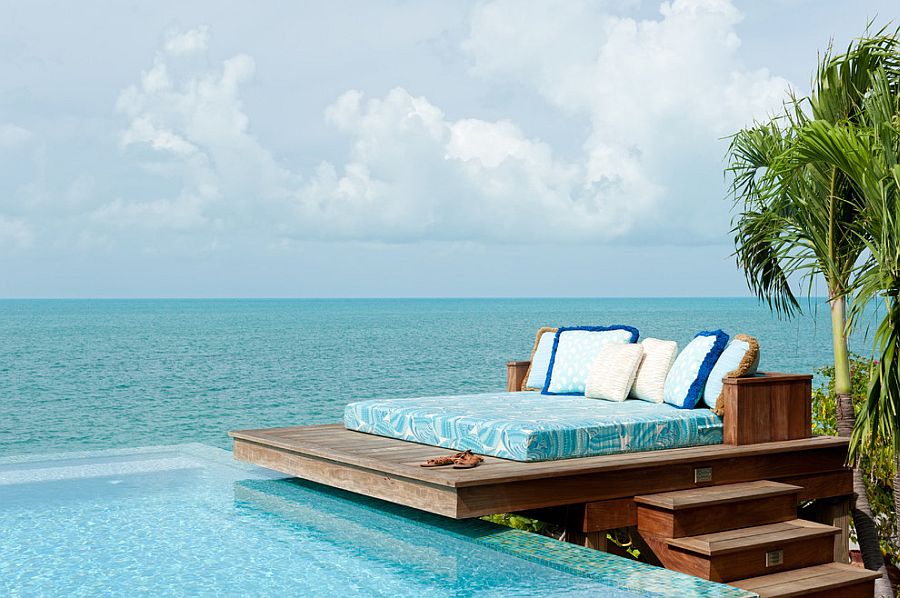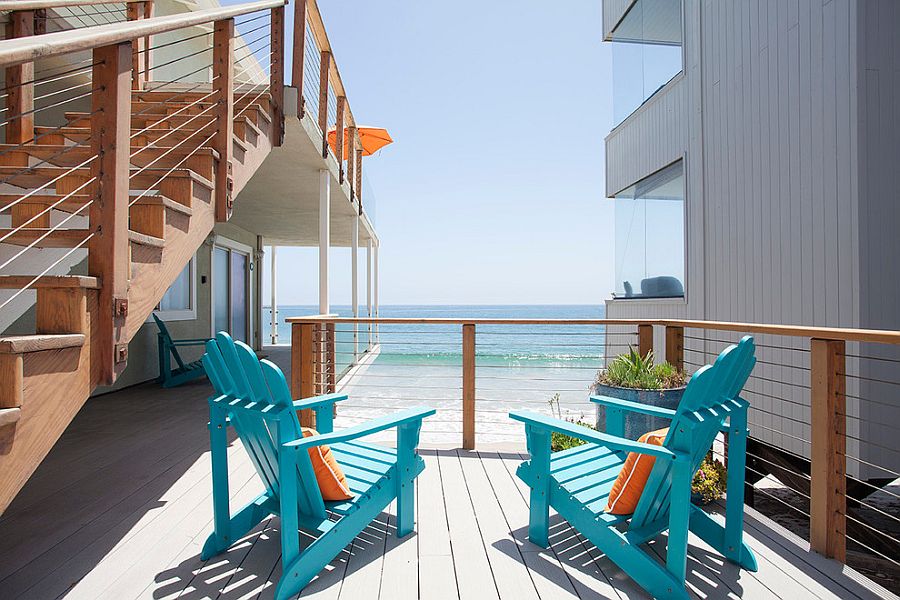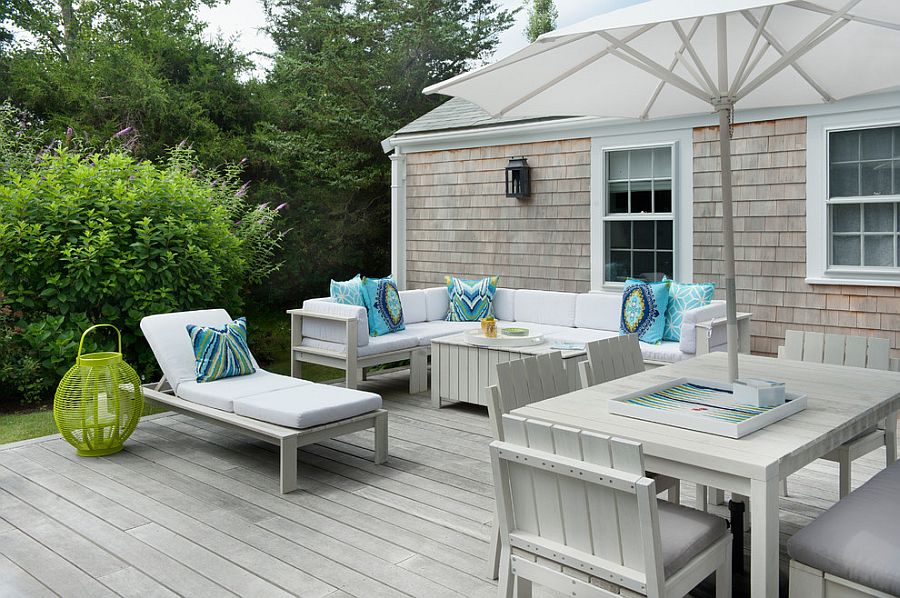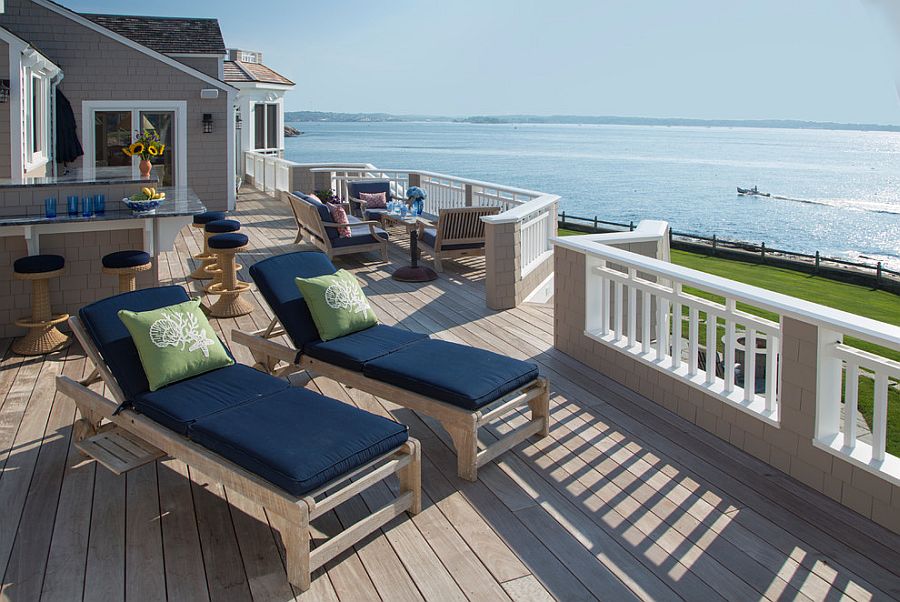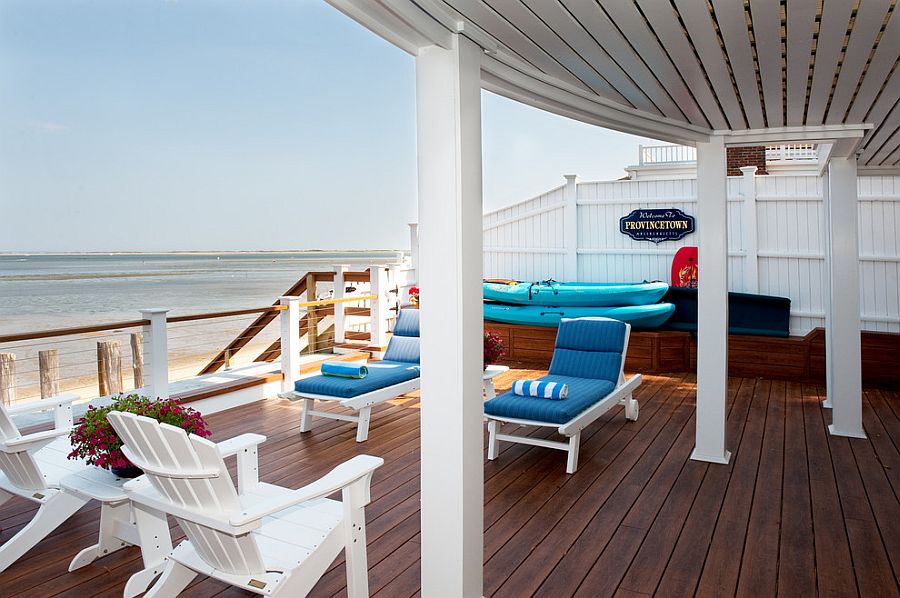 A View to Marvel At
Before planning for a beach-style deck, consider the style of your home and the exterior and ensure that it fits into the overall appeal of the landscape. The next thing to take into account is most definitely the view that you wish to enjoy. There is no point planning for a fabulous deck that is oriented in the wrong direction! If your home is a stone's throw away from the ocean, sits next to a lake or overlooks a woodsy terrain, then the beautiful deck promises the best seat in the house. In the case of urban homes with a small backyard, a wall of greenery around the deck can offer the necessary privacy.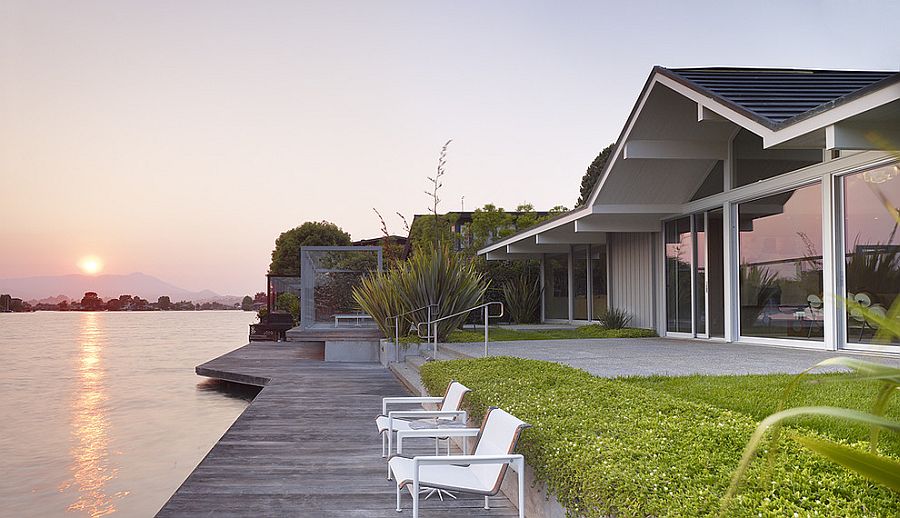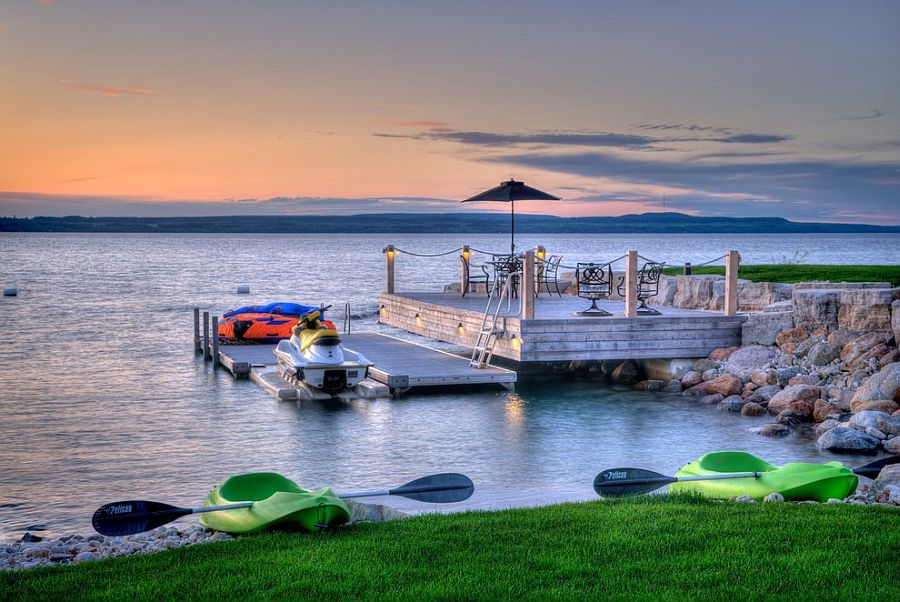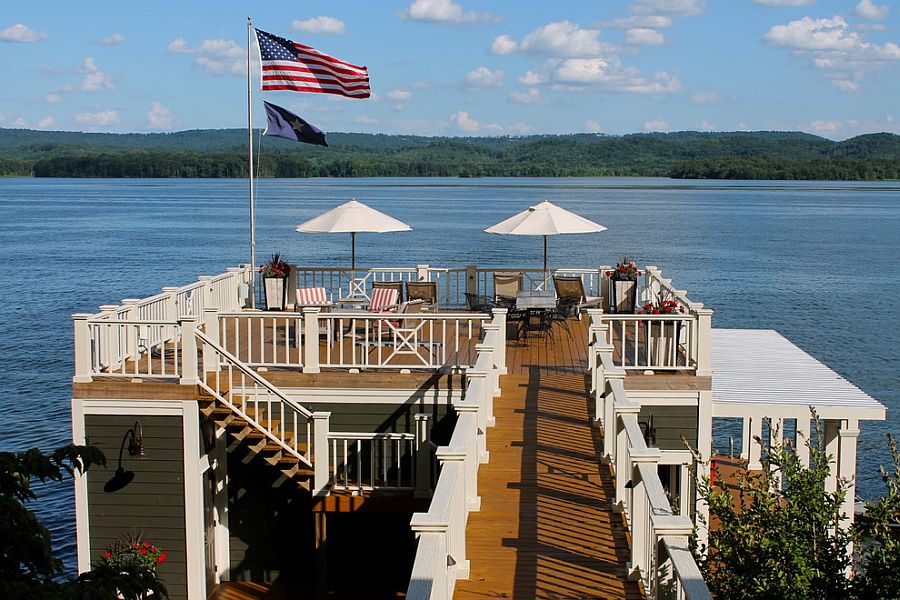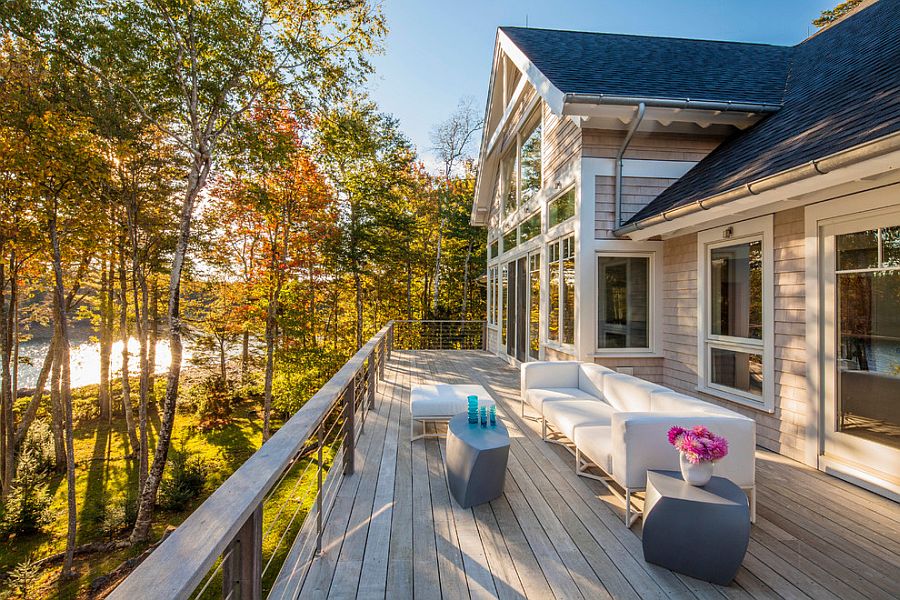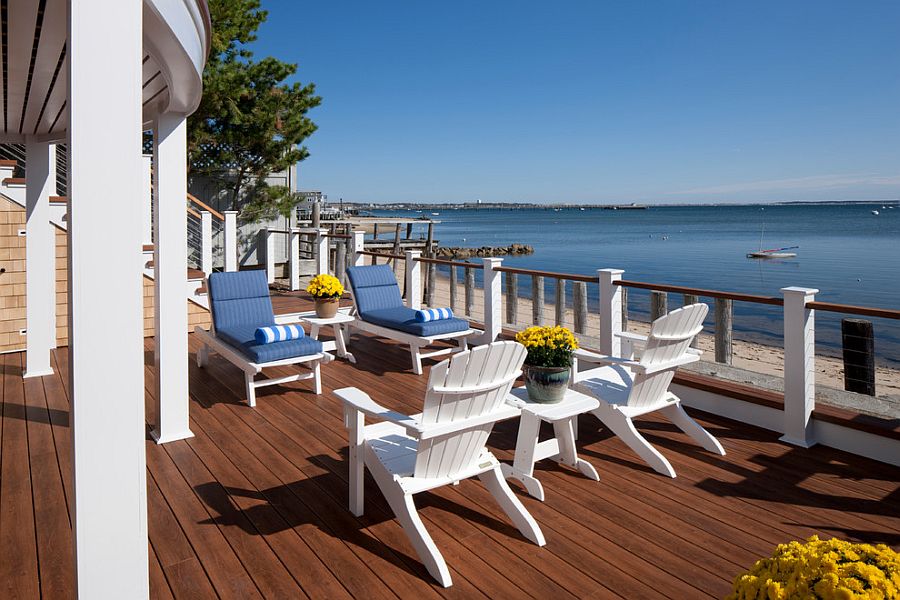 The Radiant Outdoors
Lighting is an essential component of the versatile deck that could contain everything ranging from the fireplace, TV zone and barbecue area to a hot tub and refreshing pool just a few steps away. If you want that complete party zone that will serve you all year long, make sure that you provide a clever blend of accent and ambient lighting that will take over after sunset. String lighting that generally makes its way out during festive seasons and lantern-style pendants are chic alternatives for those who wish to go beyond the obvious. You can even give a tropical touch to a beach-style deck with some cool Tiki torches!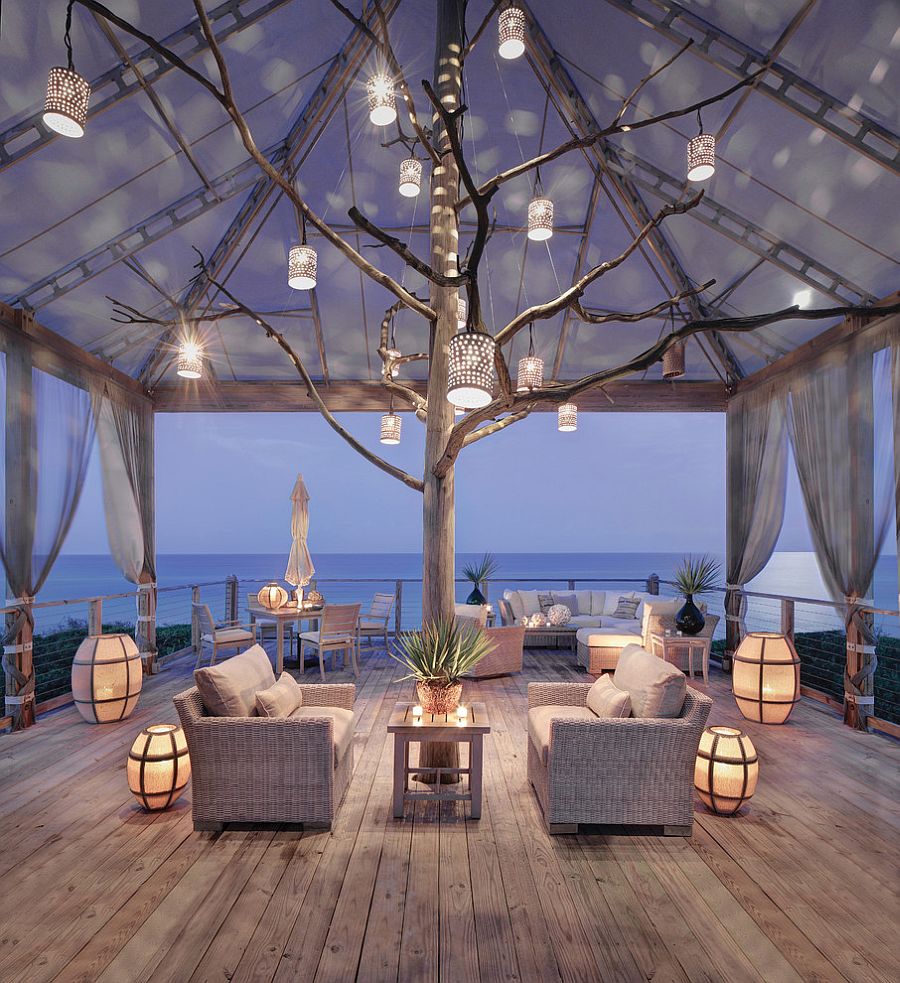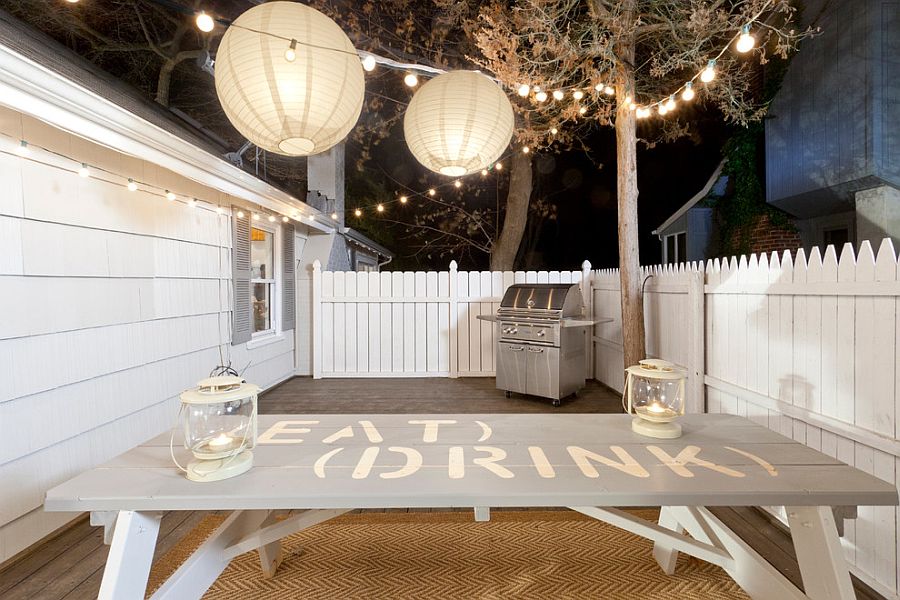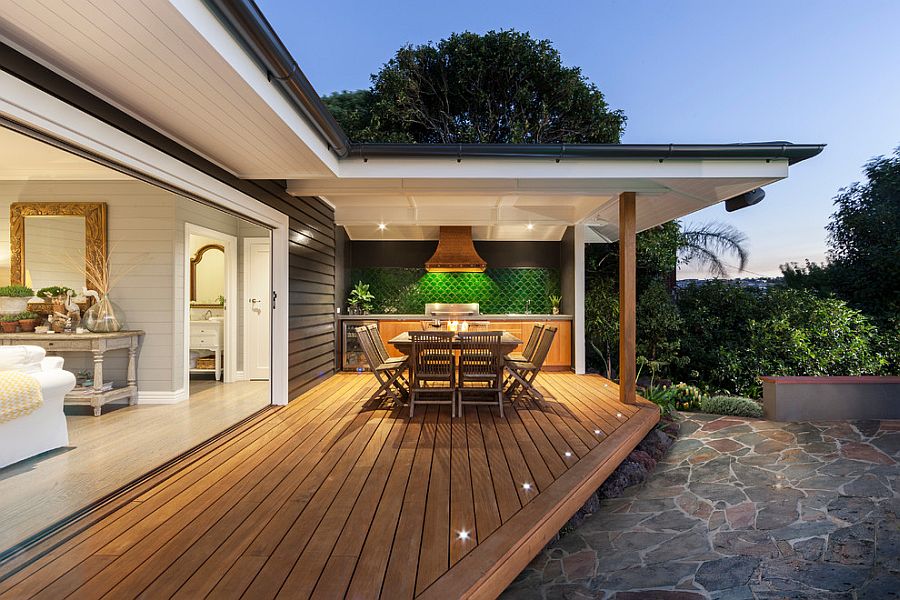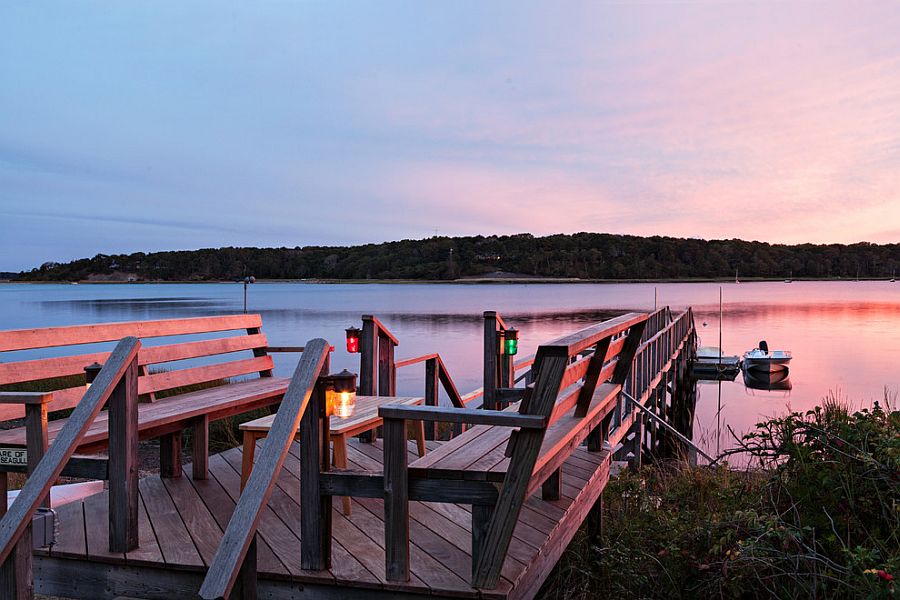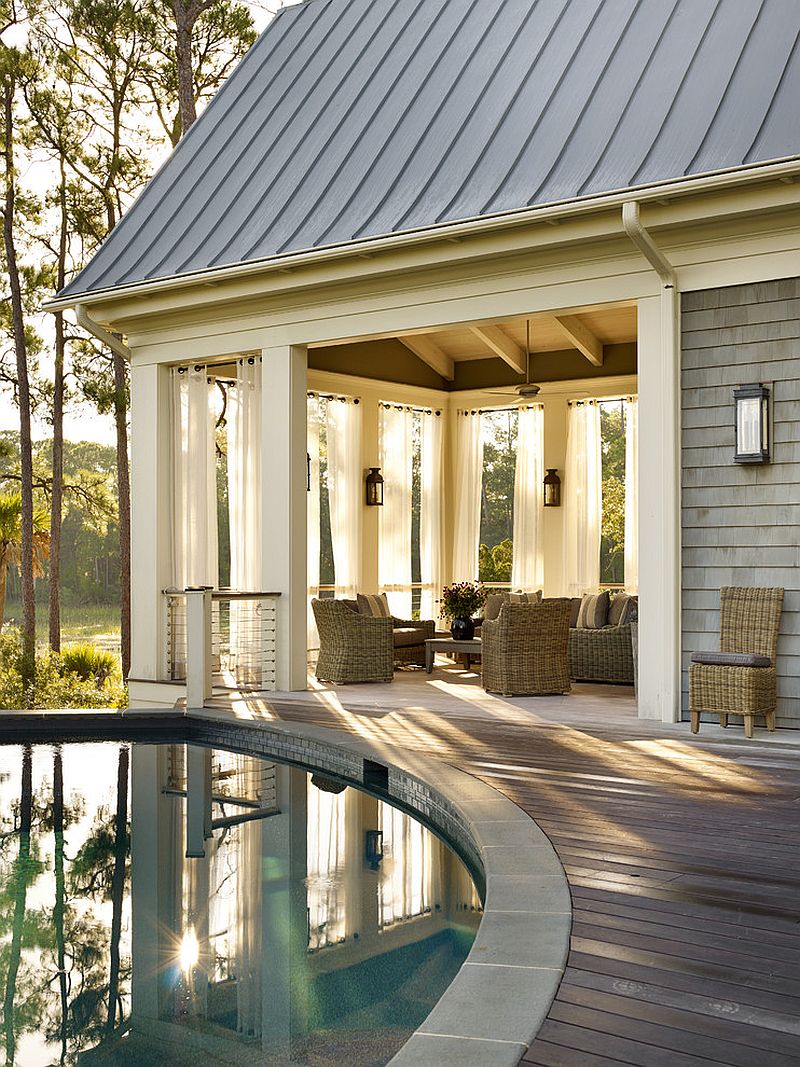 A Balance Between Both Worlds
Adding a pergola, gazebo or even a shaded outdoor lounge next to the open deck serves more purposes than one. It can act as a transition zone between the interior and the landscape outside and also offers a cozier and sheltered haven during winter months. A smartly crafted pergola structure also brings in necessary privacy in the case of certain homes! Breezy outdoor decor crafted using predominantly natural materials is the perfect way to complete this captivating escape at home.