A home that blurs the conventional line separating the indoors from the surrounding landscape, the RMJ Residence in Uberlândia, Brazil encourages its homeowners to spend as much time outdoors as possible. Spread across an area of nearly 6,000 square feet, it is the backyard, pool deck and the greenery around the home that define its structure, silhouette and choice of materials used. The street façade of the house offers complete privacy, with a wooden wall and entrance surrounded by trees and shrubs keeping away any prying eyes. The interior is split into two wings with one housing the public areas and the other containing a series of bedrooms and bathrooms.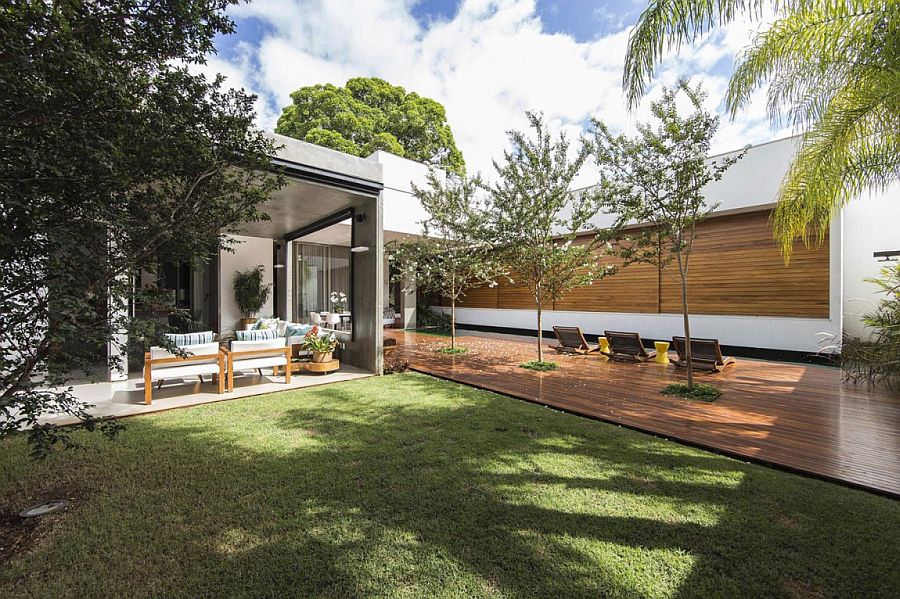 The undulating terrain of the plot meant that Felipe Bueno & Alexandre Bueno had to create a lower wing that contained the laundry, cellar and garage while providing the top level with a base at uniform height. A green wall that took shape in the garden outside flows into the living room as well and brings along with it both natural freshness and ventilation. A stylish dining space with iconic Panton S Chairs sits next to it and leads toward the kitchen and the expansive rear garden. It is here that one finds the lovely outdoor lounge, barbecue area, wooden pool deck, and of course, the green backyard.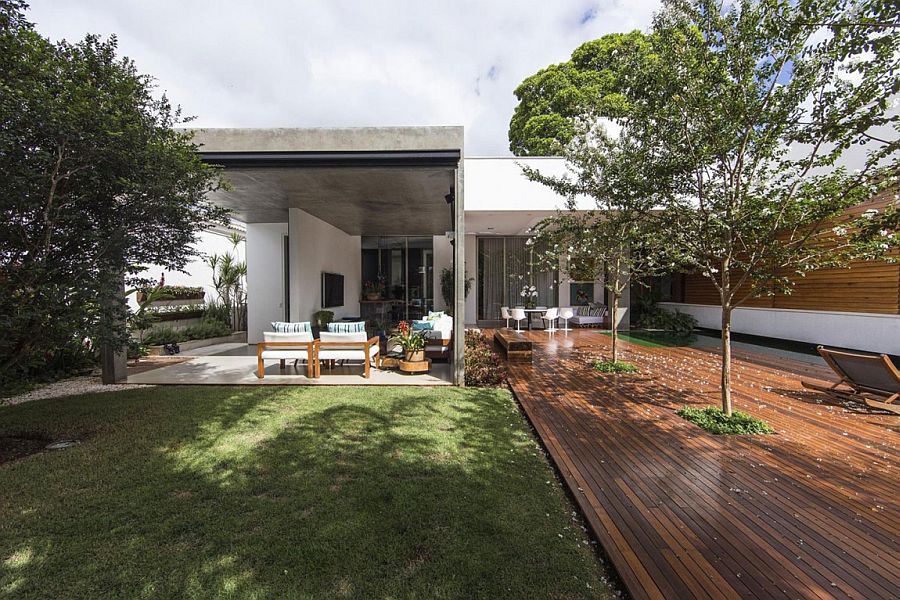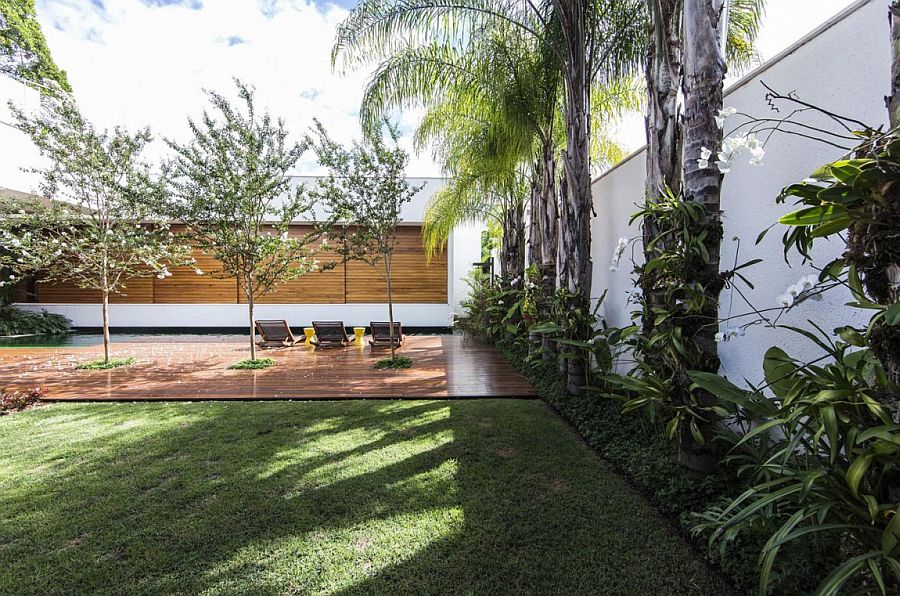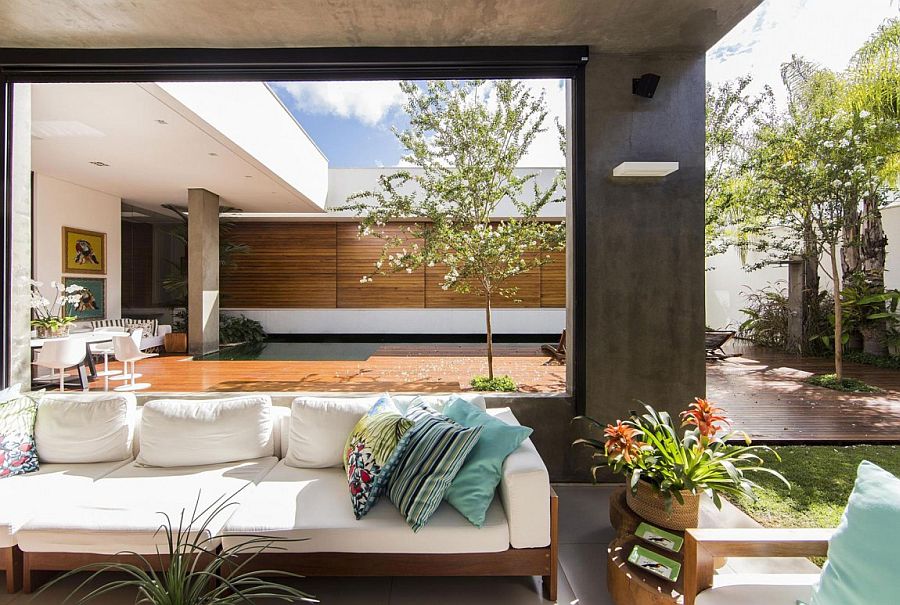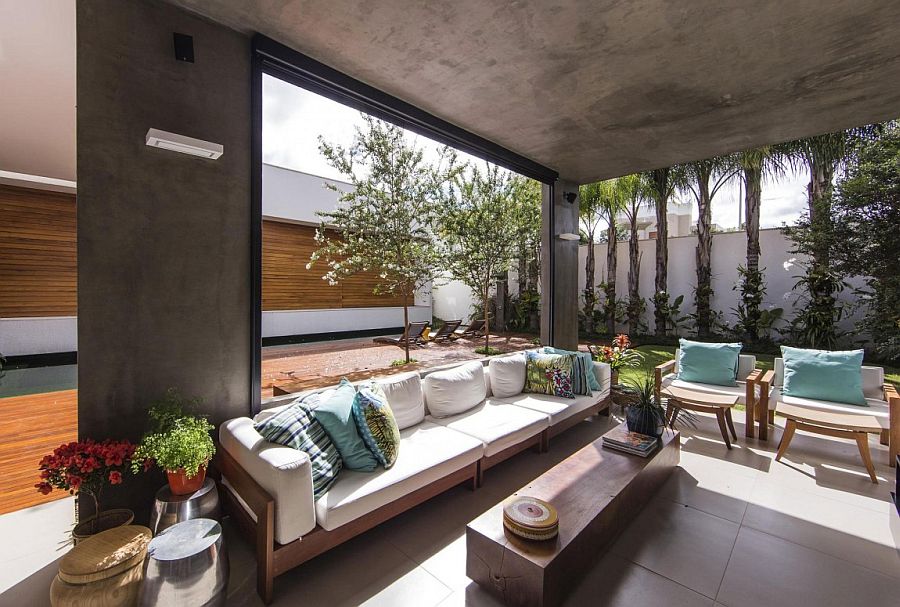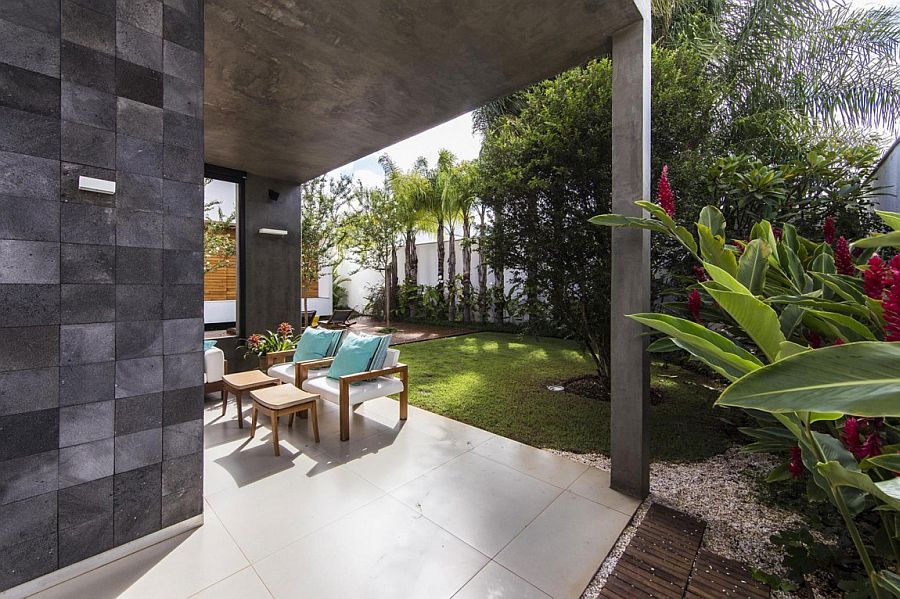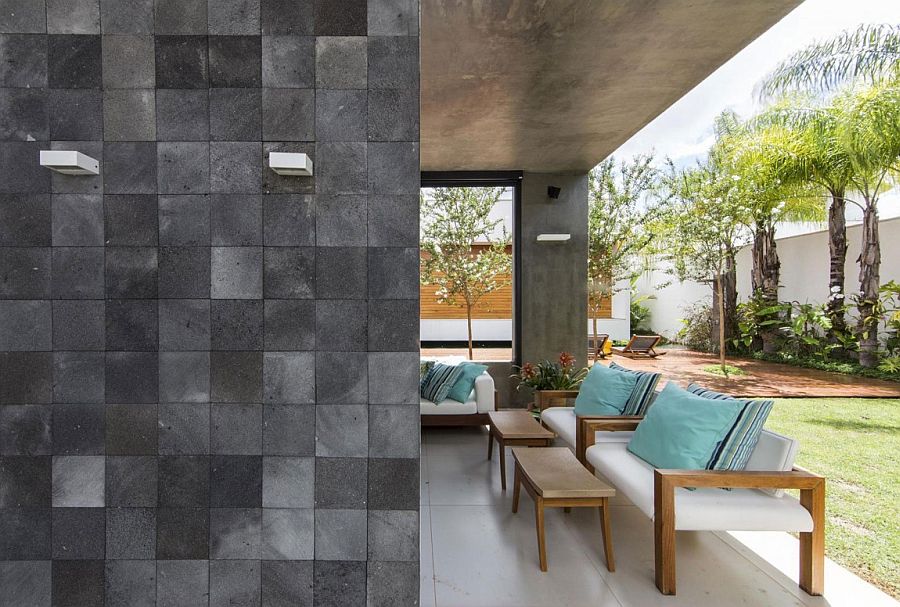 The structure of the house offers shade to the outdoor lounge and the barbecue spot, while the section of the home containing bedrooms adds to the visual of the rear garden. Concrete, wood and glass shape this unique Brazilian home where the homeowners find themselves spending more time outdoors than inside – A lifestyle that is both relaxing and healthy! [Photography: Cae Oliveira]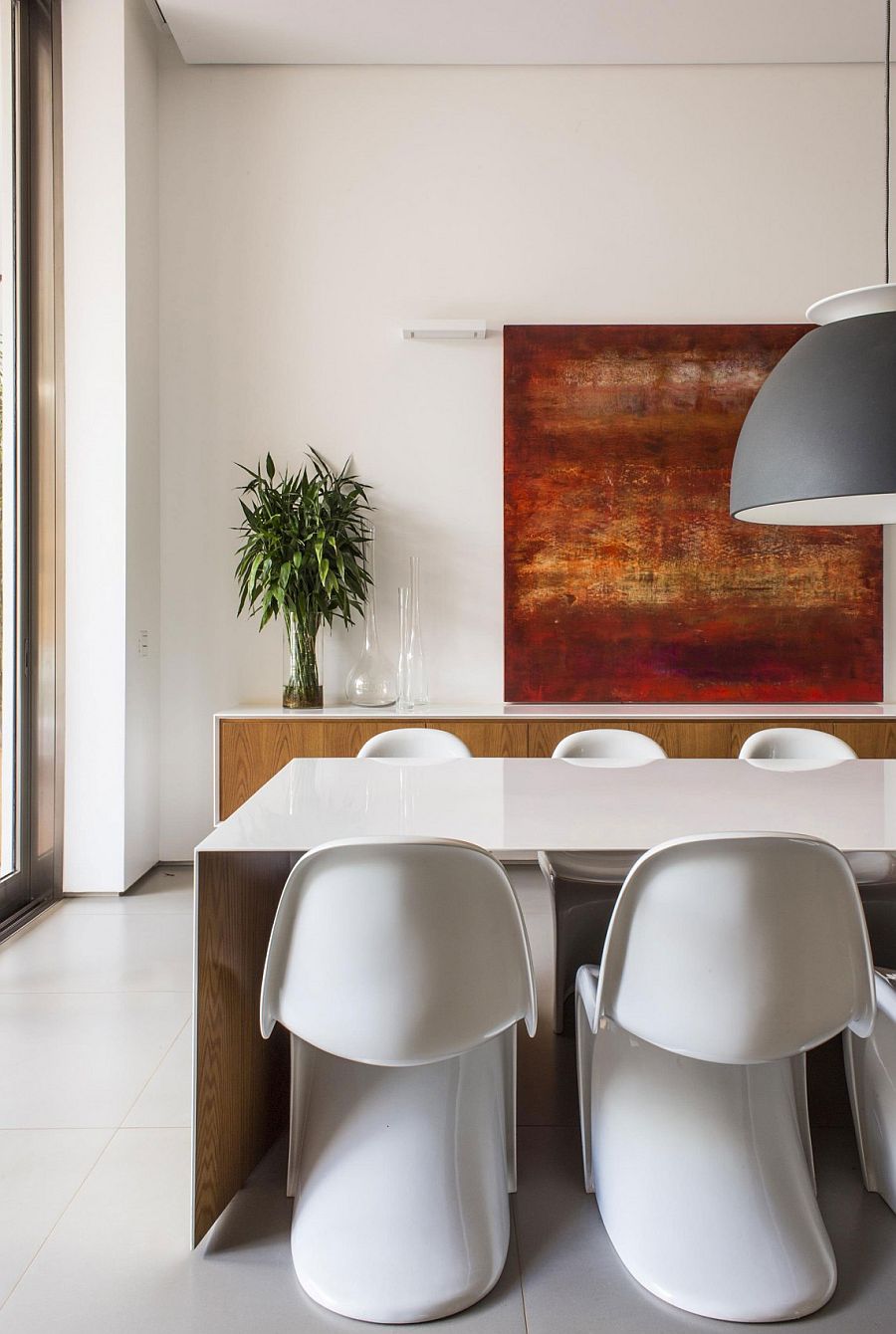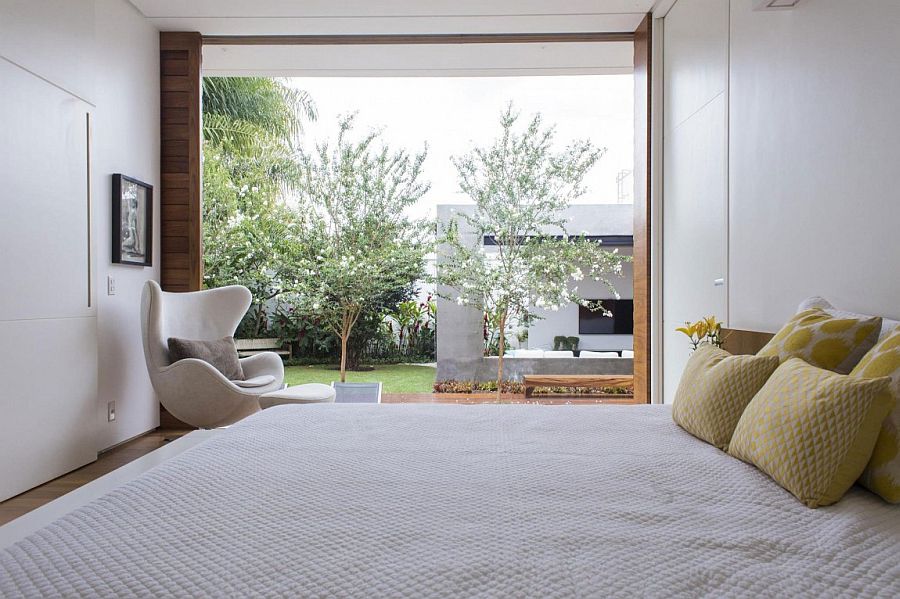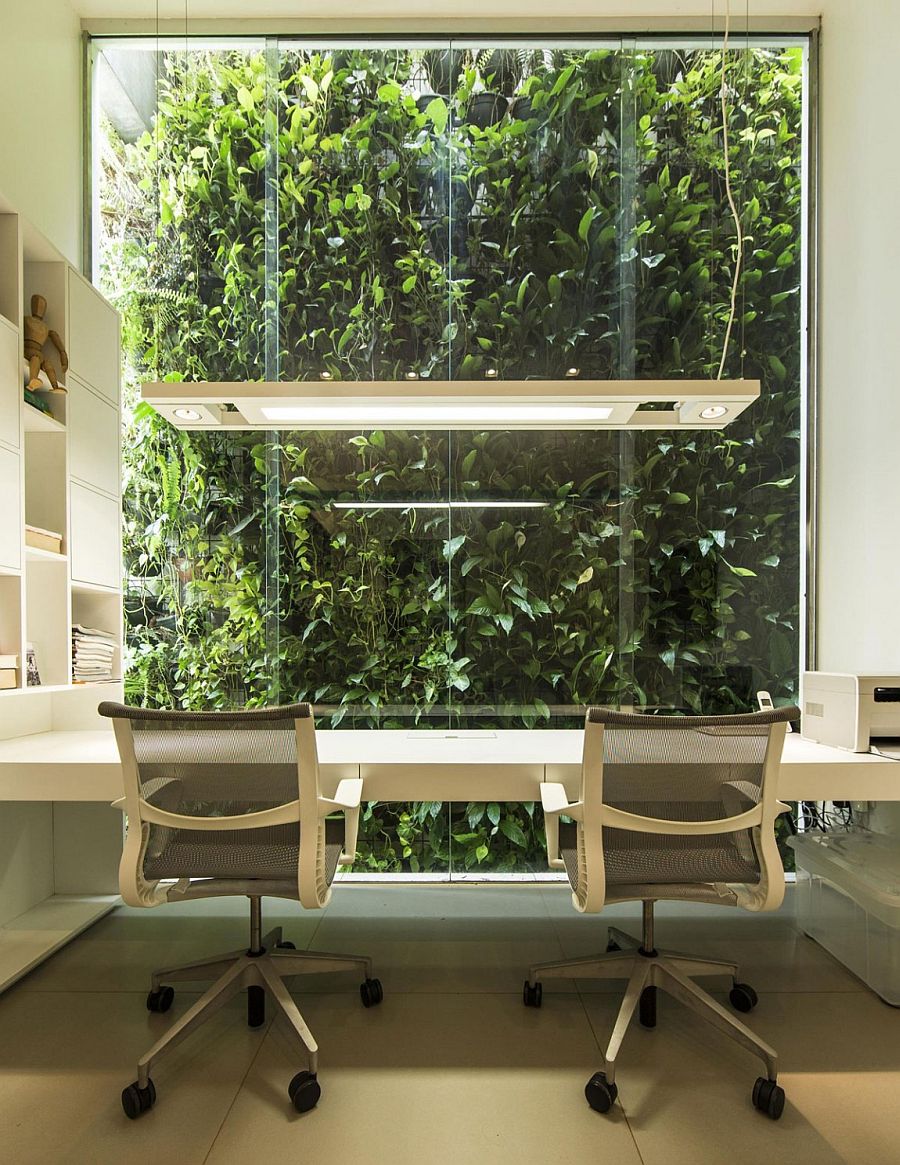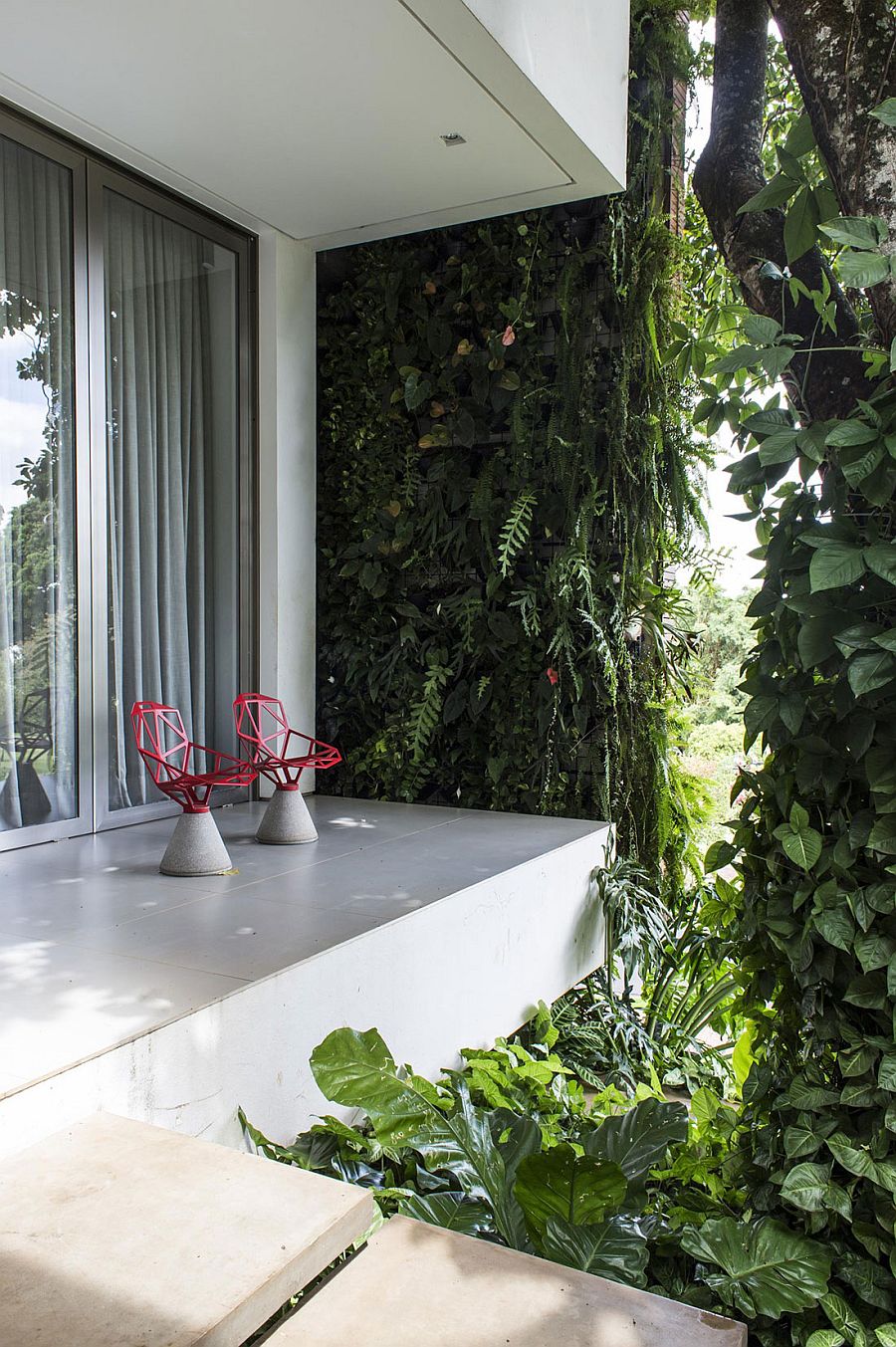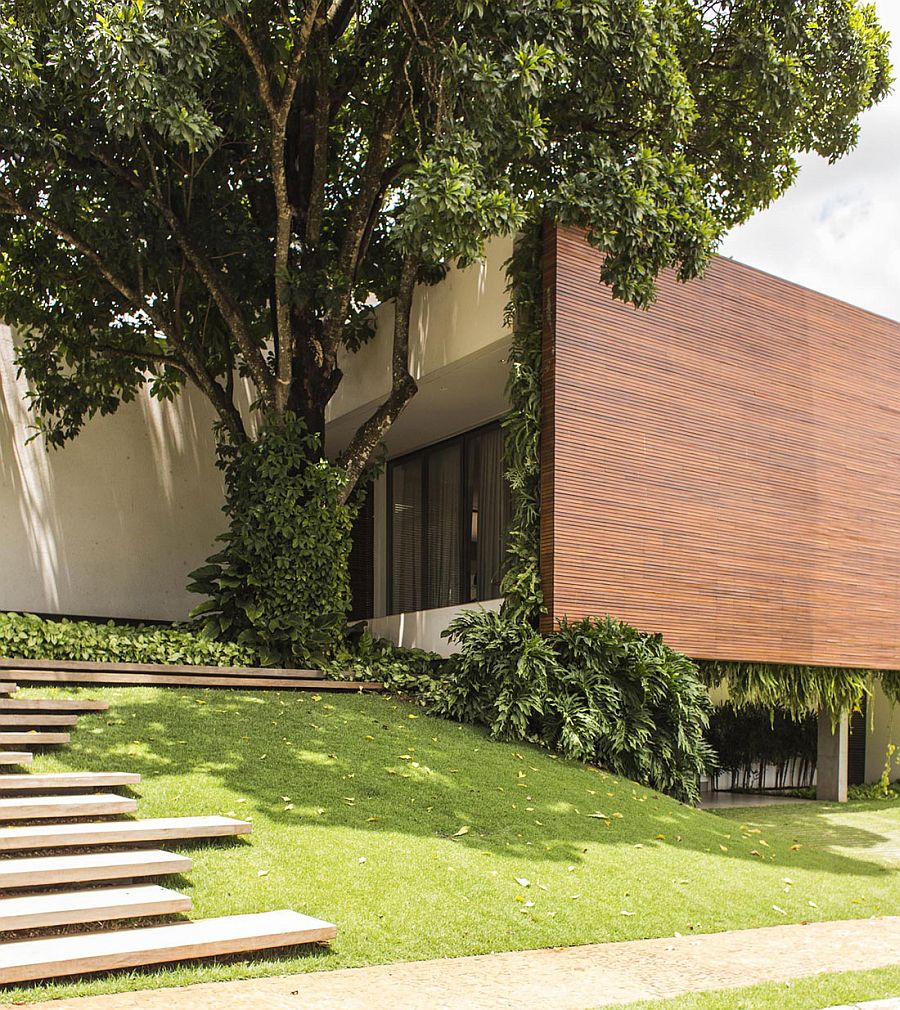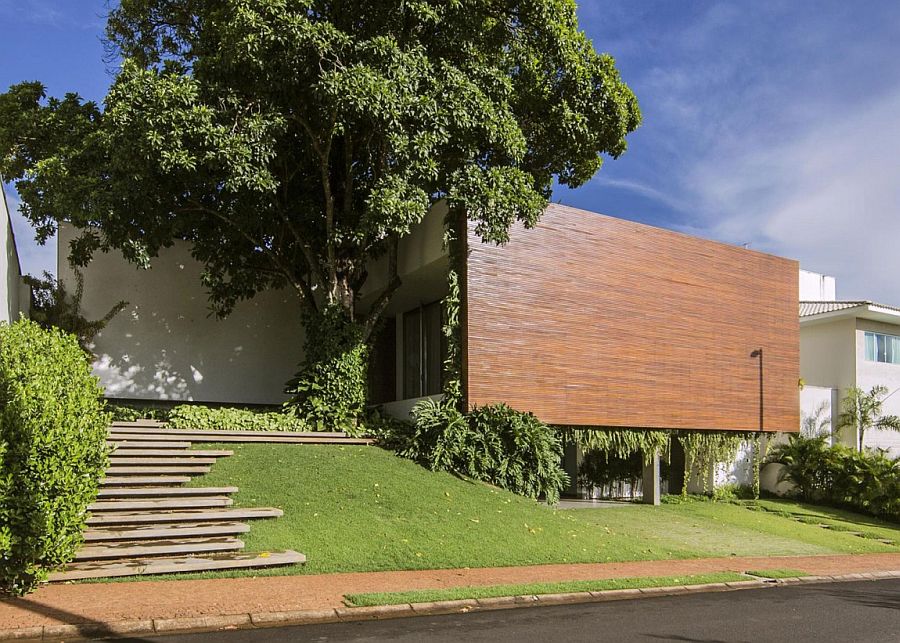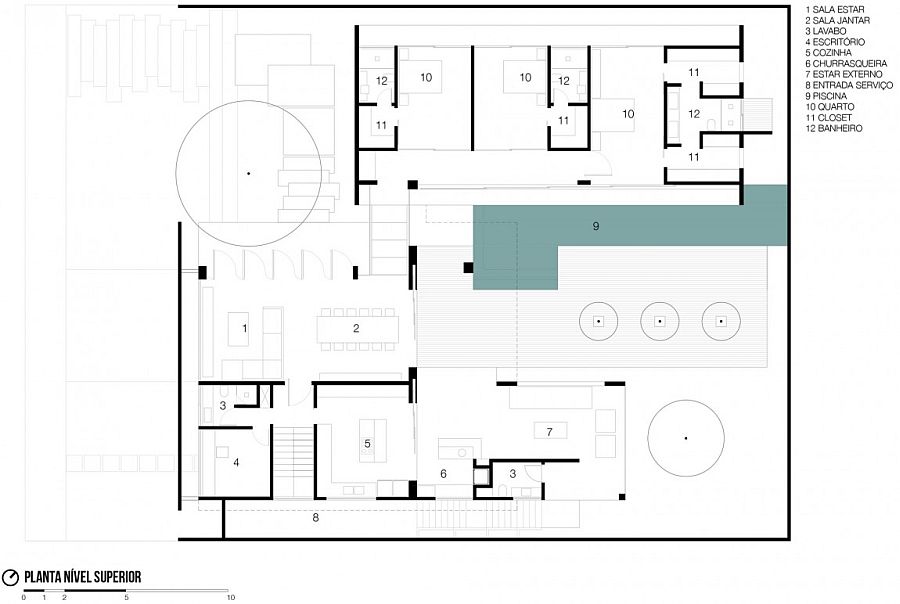 Liked the story? Share it with friends.