Stripes – they are not as simple and straightforward as they seem and surely bring a whole lot of excitement to any room they adorn. Whether you love those thick horizontal stripes that almost seem like creative artwork or the classic vertical stripes that bring a sense of drama and luxury when used right, there is no doubt that stripes are once again back in fashion. This is especially true in contemporary homes where neutral backdrops and unassuming decor often hold sway. Colorful stripes bring excitement laced with sophistication and an air of exclusivity.
Stripes in the kitchen were considered a retro feature and the 90s shunned this idea for more monotonous beige and cream backdrops. Revived by contemporary designers' and homeowners' newfound love for all things retro, vintage and Art deco, stripes in the kitchen are back with a bang!
Colorful Accent Additions
For some reason, striped accent walls seem to be a lot more popular in the bedroom and the living room when compared to the kitchen. Maybe the presence of kitchenware and all those shelves and cabinets take away from the beauty and uniqueness of the striped accent wall. But if you have an organized kitchen largely in white where the shelves and other additions melt away into the backdrop, a striped sensation is indeed the perfect way to add some color and create a cheerful focal point. The more neutral and minimal your kitchen, greater the impact of this banded beauty!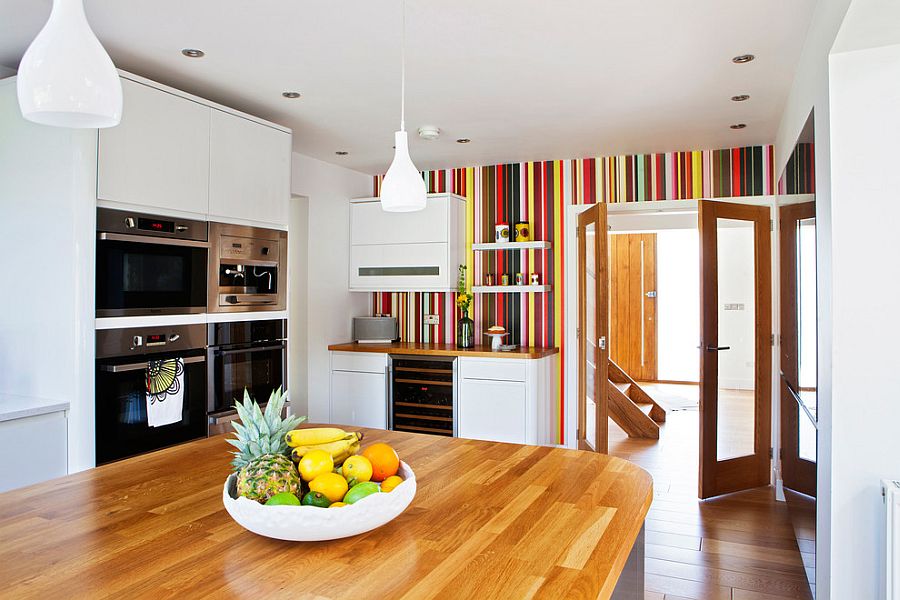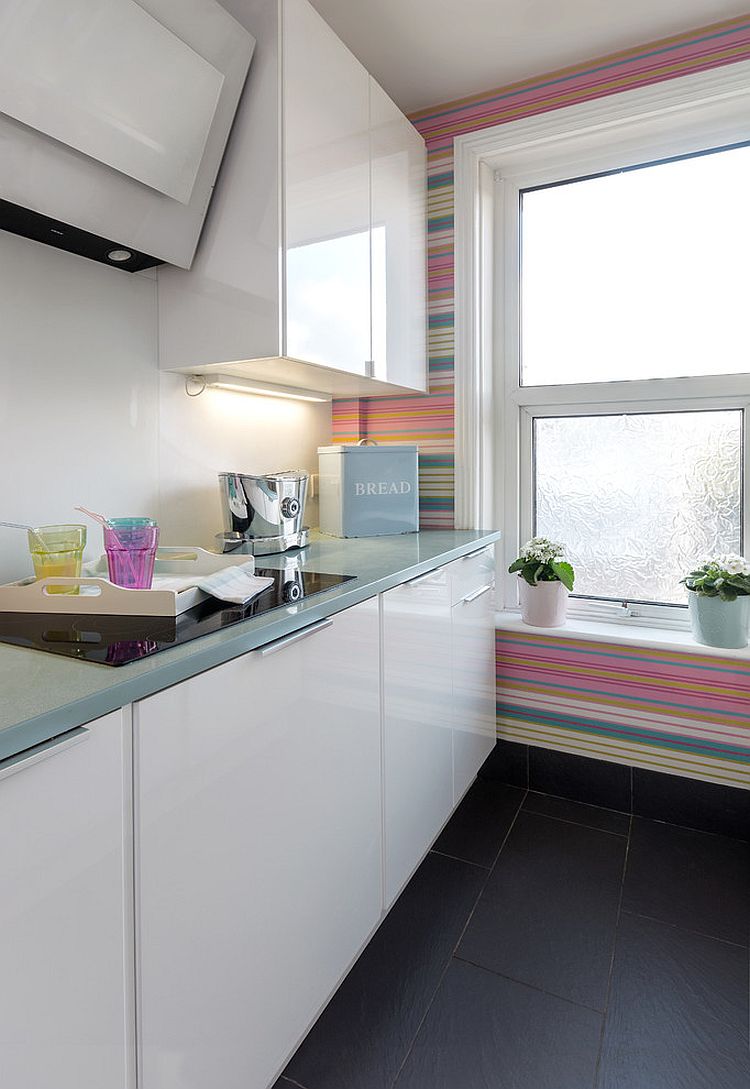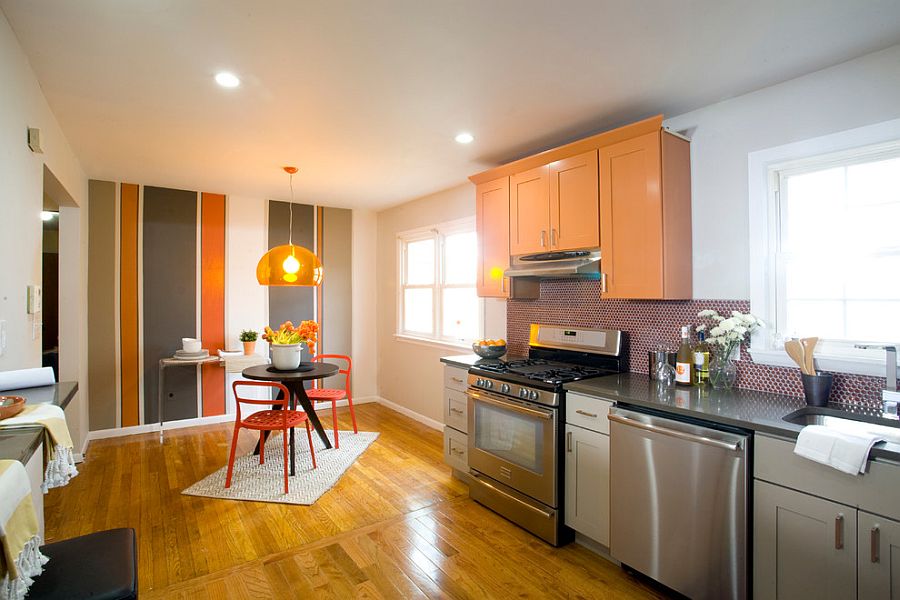 Glossy Tiled Stripes
Kitchens and bathrooms offer one additional advantage that does not come with other rooms of your home – tile. Tiles can also add stripes to your kitchen, and they can do so with both captivating flair and unassuming ease. Creating colorful bands with tiles (glass or subway) is a pretty easy and straightforward task. If you are ever bored with the pattern, you can simply swap out a few tiles to change the colorful pattern and move away from simple stripes to more complicated patterns.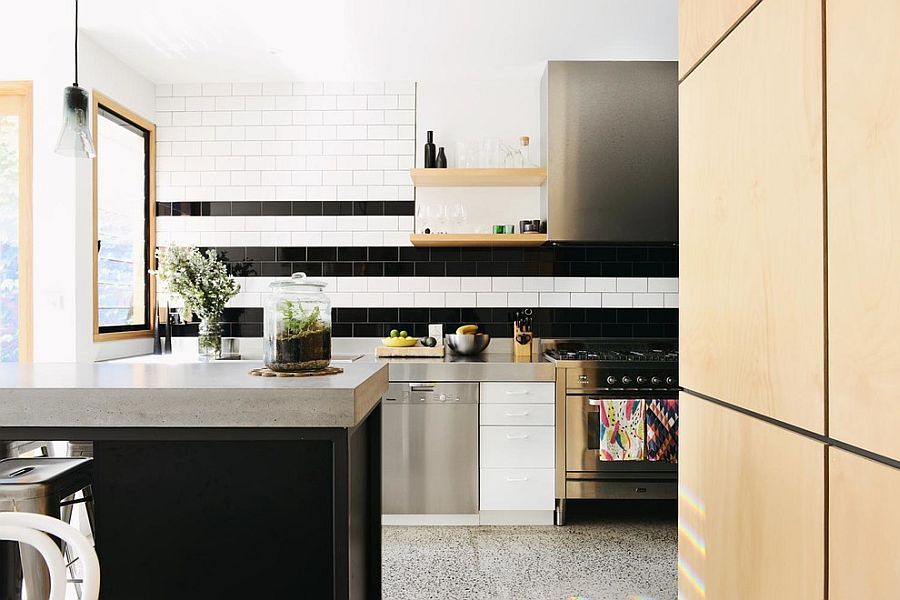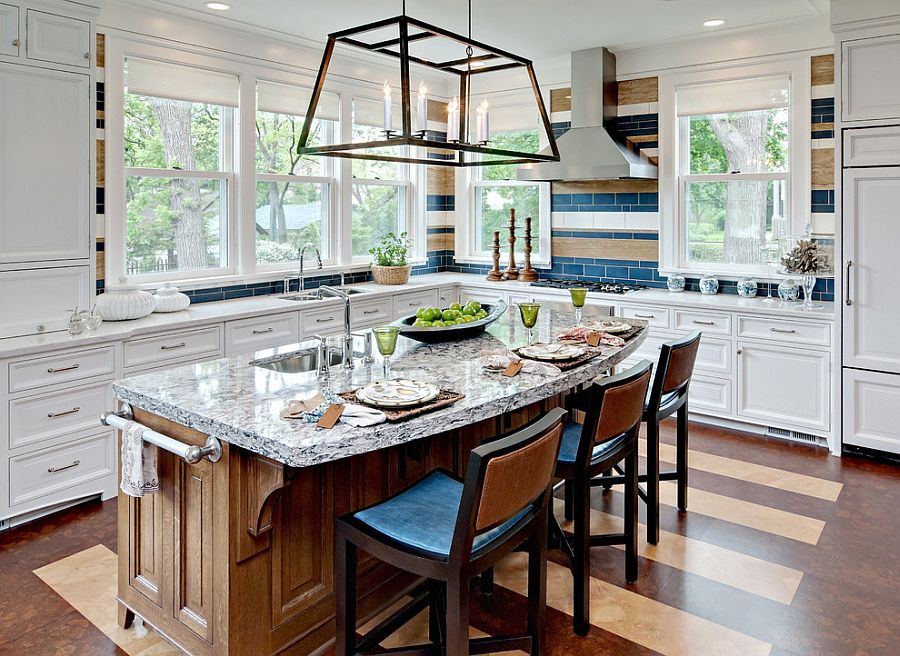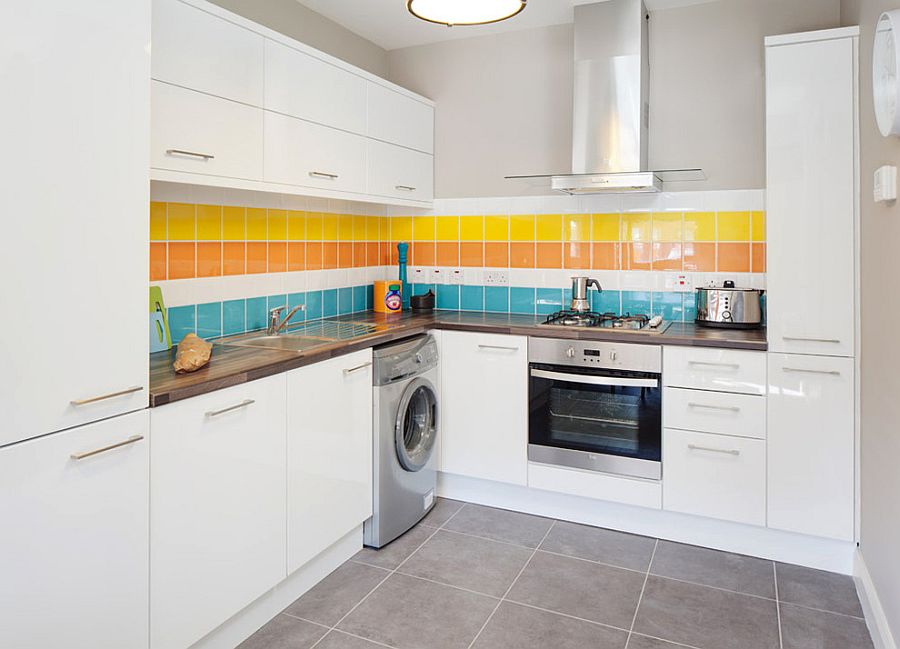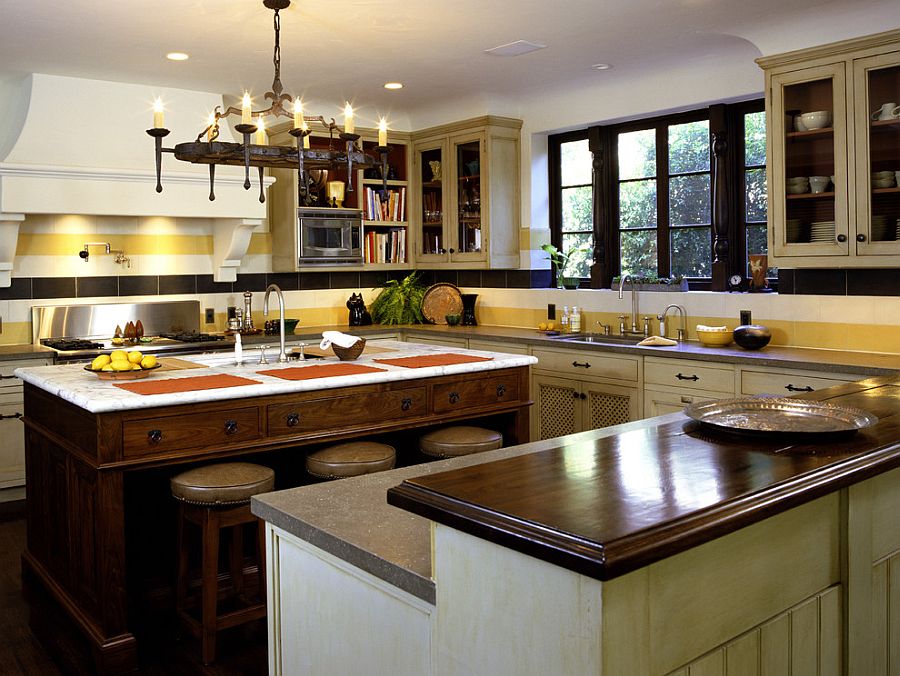 Turn to Decor
Kitchen renovations are often hectic tasks to undertake and require considerable effort, time and dough. If you feel that a new tiled backsplash or a painted accent wall are too much work or that they just do not fit the look of your existing kitchen, then decor is indeed the next best way forward. Bar stools, window blinds, cabinets and new kitchen counters with subtle stripy pattern can bring that 'it' factor you are after with minimal changes.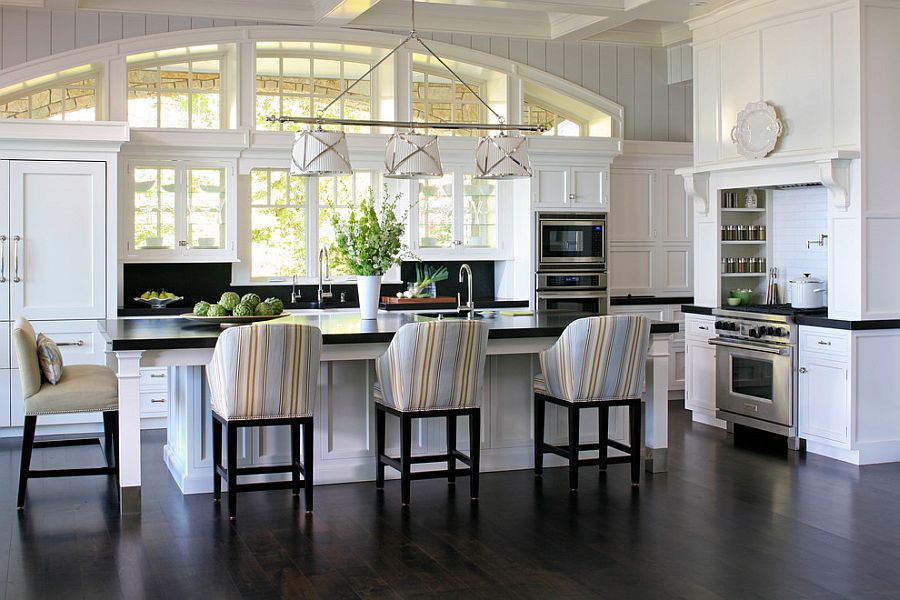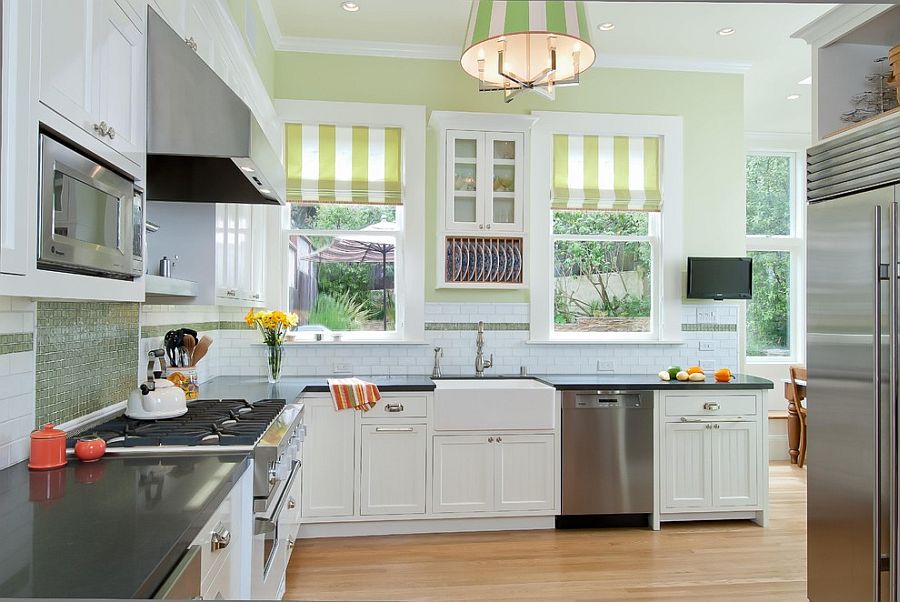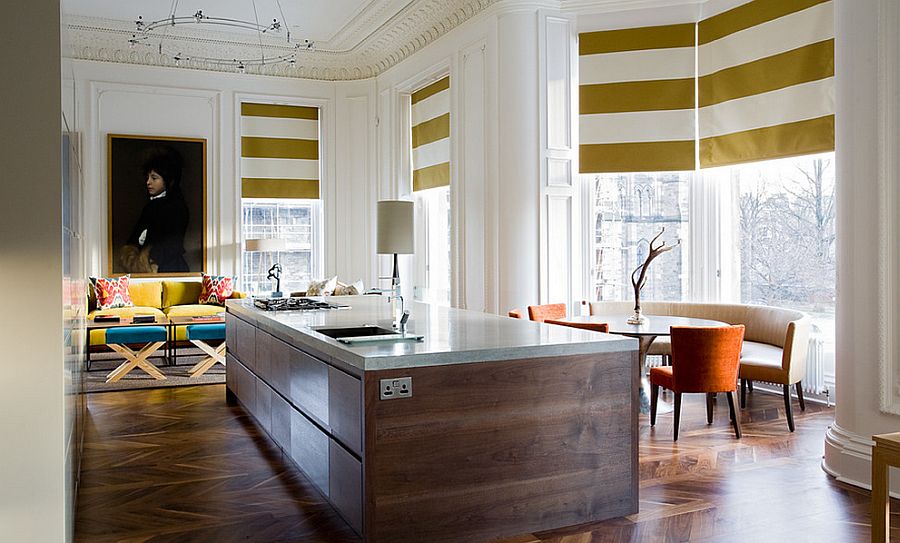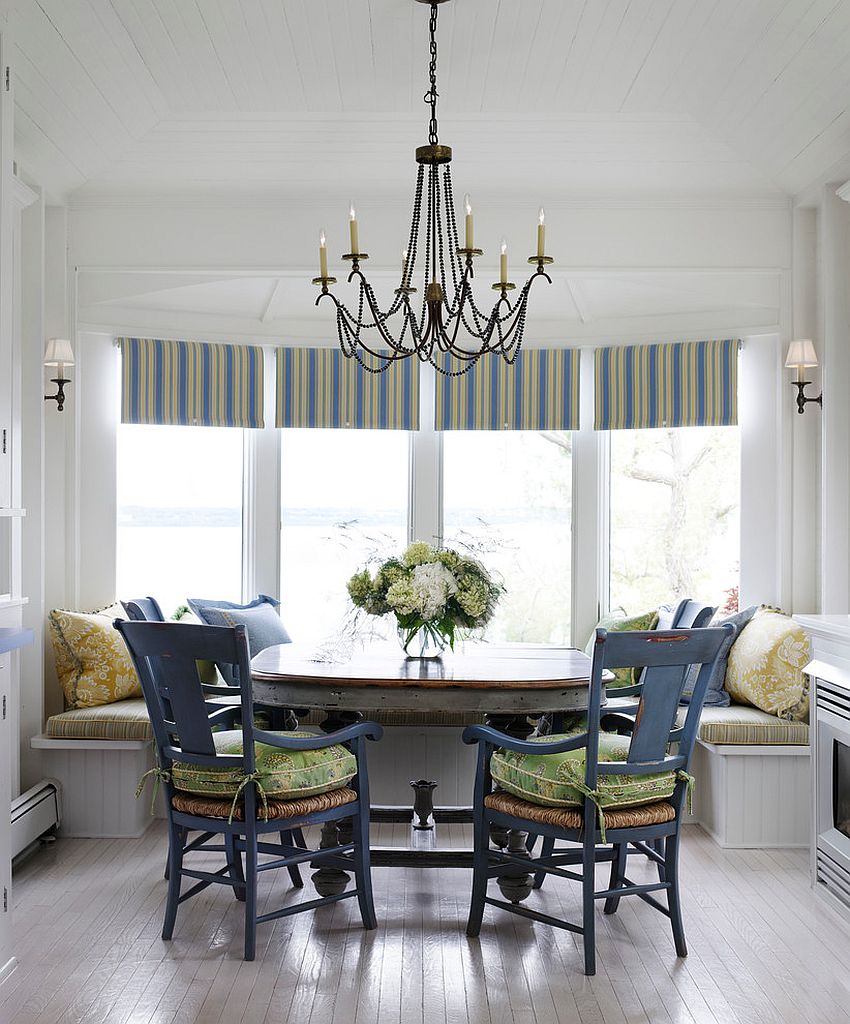 Smart Striped Walls
A striped accent wall looks fabulous in contemporary and modern kitchens, but those who love farmhouse, vintage, retro and traditional styles can delve a bit deeper by using stripes for all the walls. If you feel the look is a bit too overwhelming and visually suffocating, then go for half-striped walls and find that elusive balance between playful and refined. When using stripes in a more extensive fashion, pick colors that are not too glossy and bright. A tone-on-tone approach where the stripes blend in with the color scheme of the room as well is a great compromise, as it leaves the comforting ambiance of the kitchen untouched.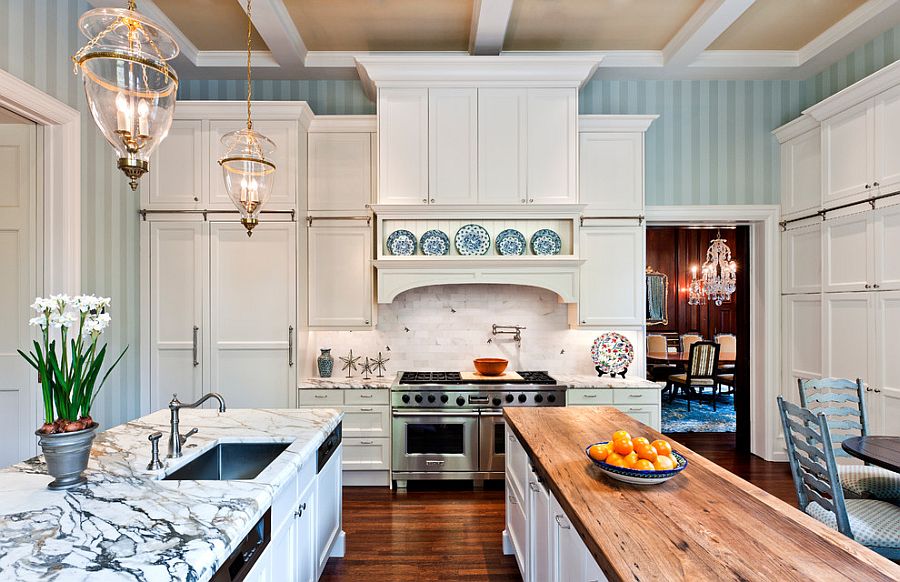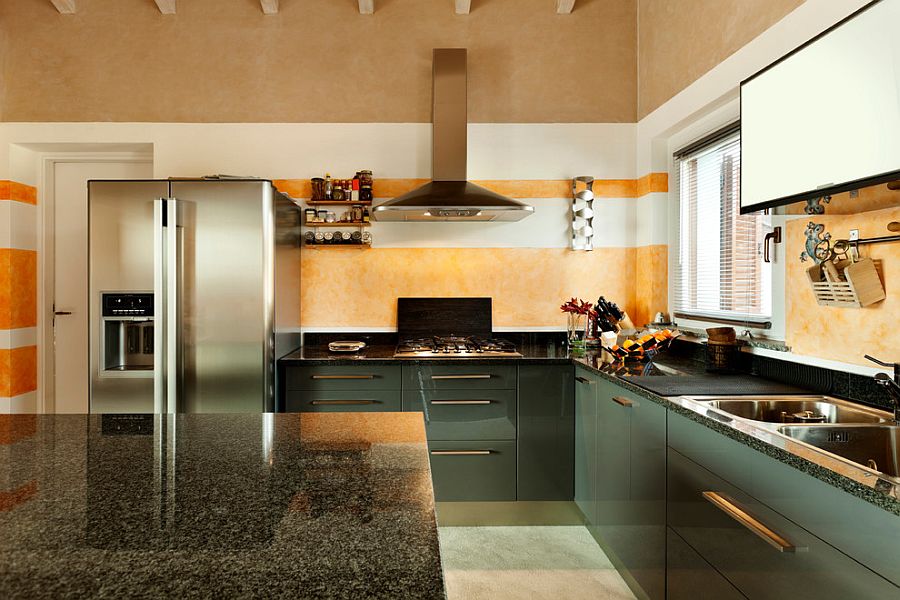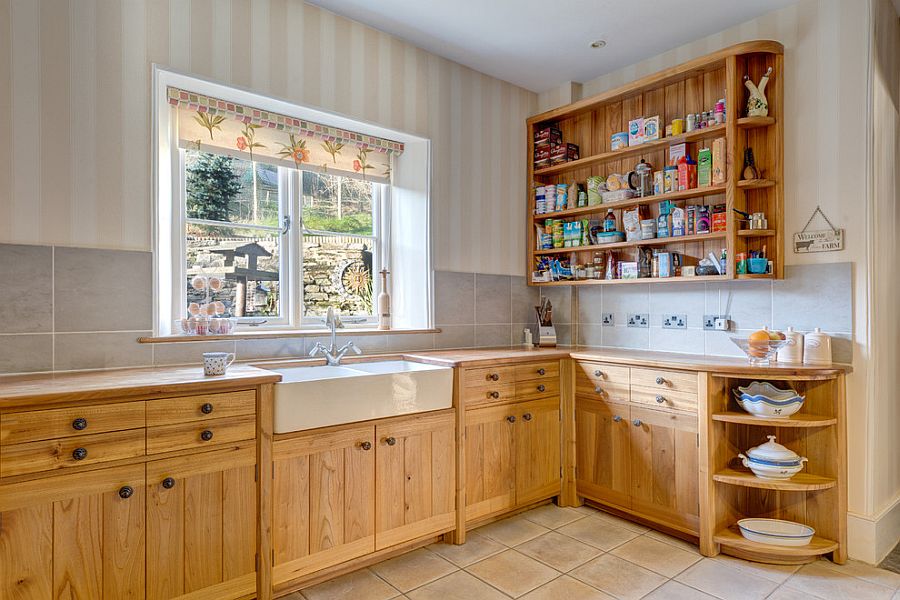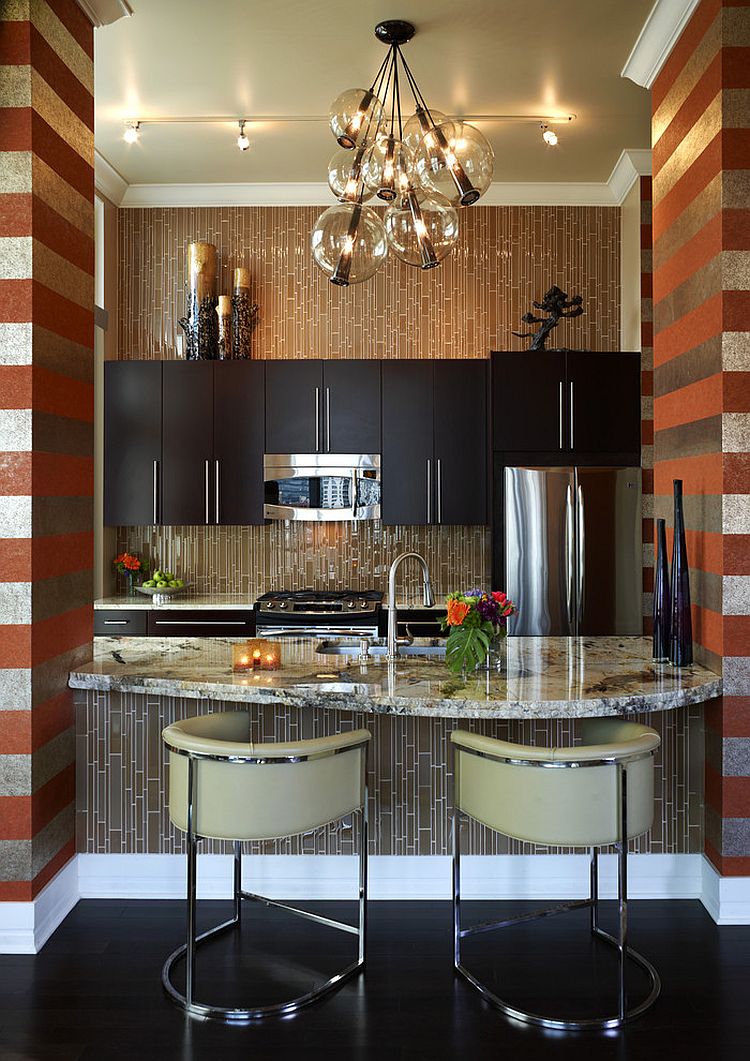 Unique Ceiling & Floor
We do feel that there are times when everyone is too fixated on walls at the expense of the floor and ceiling. Even your kitchen floor and ceiling can add stripes to the space without seeming garish and brash. Painting the ceiling with stripes is a strategy that only works in large, spacious kitchens with ample light and a certain classic charm. It is not a look that fits in everywhere. Instead, a custom ceiling with wooden slats is a far more charming and tranquil alternative. Add a plush rug with colorful stripes to complement the graceful ceiling and complete the makeover.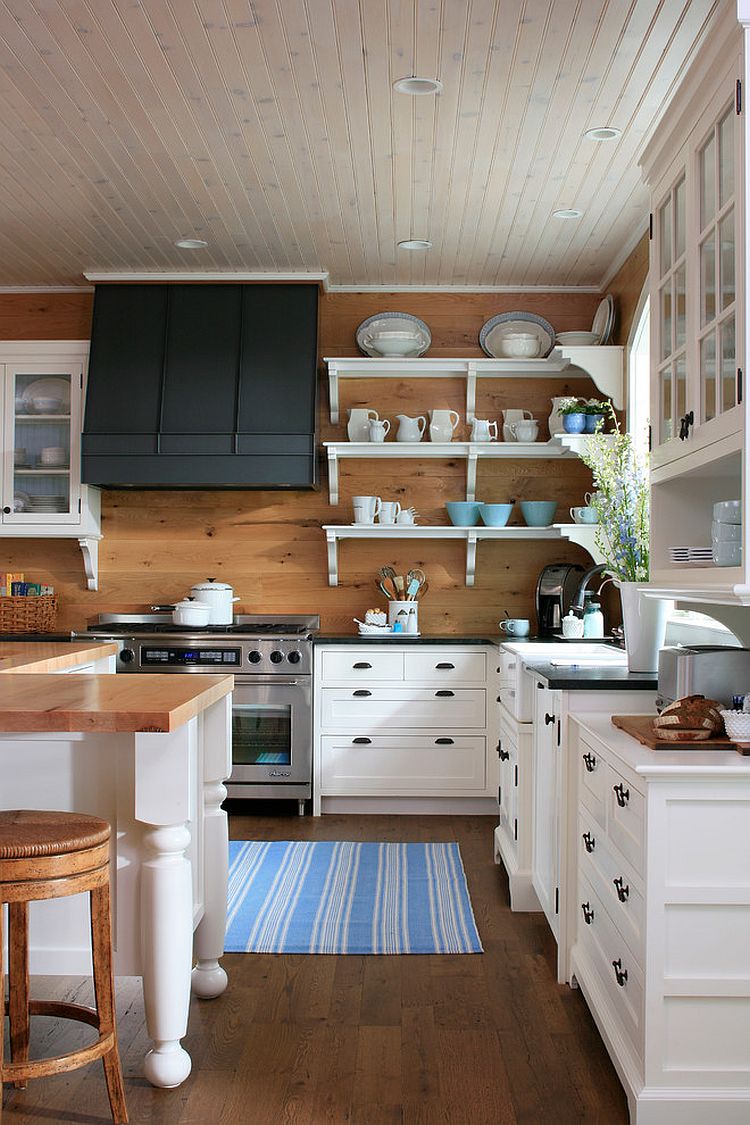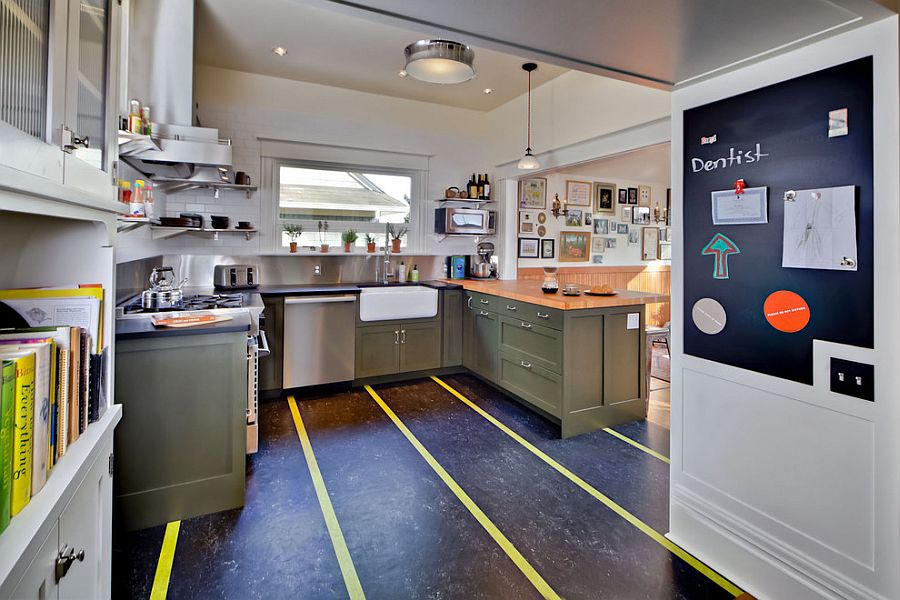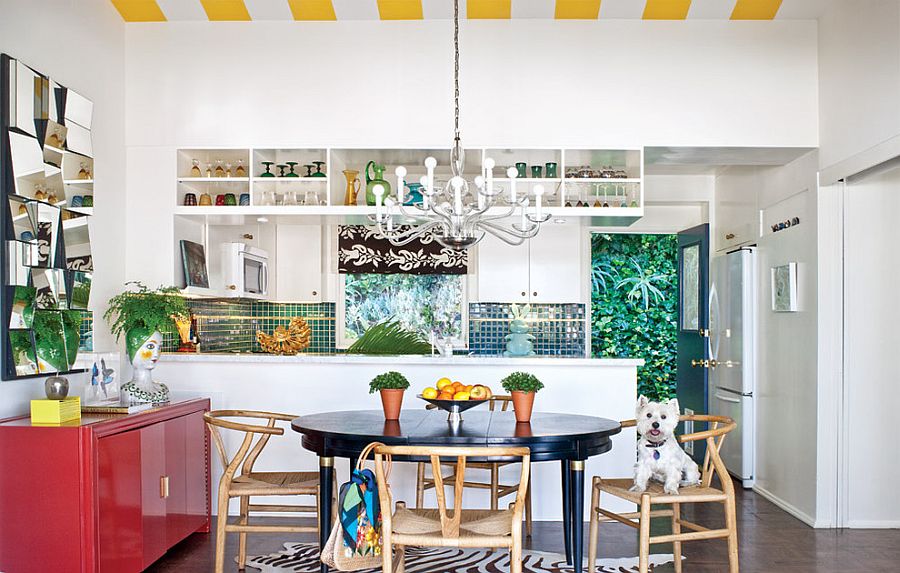 A Zigzag Twist
As we alluded to earlier, stripes come in a wide range of patterns, and we always love a hint of diversity that moves away from convention. While a kitchen backsplash with a Chevron pattern might not strictly fit into the 'striped' section, it sure works for us! We leave you with a couple of cool kitchens that showcase this exciting look.