Party planning has evolved over time, and from a design perspective, festive gatherings have never been more stylish! It started with the rising popularity of party planning blogs that featured unique DIY projects. Handmade dot garlands and flag banners replaced over-branded party decorations (ahem…parties based on kids' toys and movies), and soon the days of matching the cups to the plates to the tablecloth seemed like a thing of the past. The chic crafty look had arrived, but in all honesty, it was a bit time consuming to pull off.
That's why today's party climate is truly something to celebrate! Even retailers such as Michael's and Target are elevating their party style while keeping costs down. Brands such as The Land of Nod are offering affordable, classy yet understated takes on children's party decor. Add online party shops curated by popular bloggers, and you have the perfect recipe for combining modern design, the handmade look, and the best of entertaining into the perfect mix of merchandise. Call it a new take on party themes! Here are some of our favorite sources and finds:
Oh Happy Day
This spring, Jordan Ferney of Oh Happy Day launched the Oh Happy Day Shop, which is filled with irresistible, affordable party finds that you can browse by supply type or color. Any online party shop that has an entire menu devoted to balloons gets our vote!

In addition to the above-mentioned balloons, party enthusiasts can shop for party decor, party crafting supplies, favors & gifts, tabletop items and more! A curated selection of pop-up party supplies in the form of banners and garlands offers a range of colorful, classy options.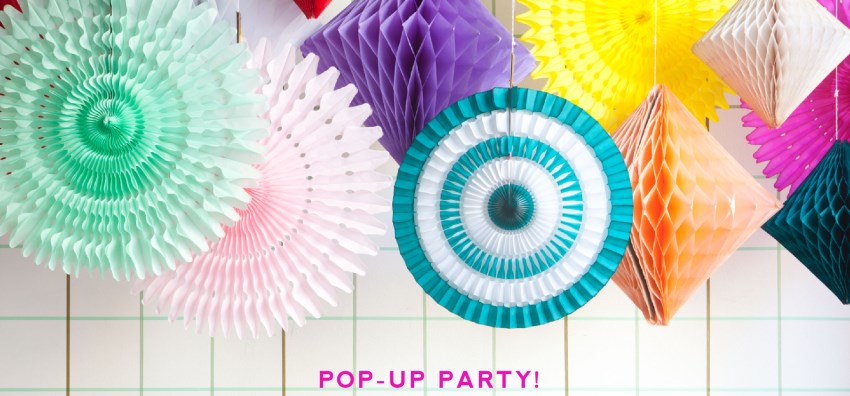 Oh Happy Day Shop supplies are bold and colorful enough to be scene-stealers, yet they're wonderfully versatile, able to adapt to any party theme you have in mind. Plus, unique finds such as the marble balloon featured below can't help but make an impression: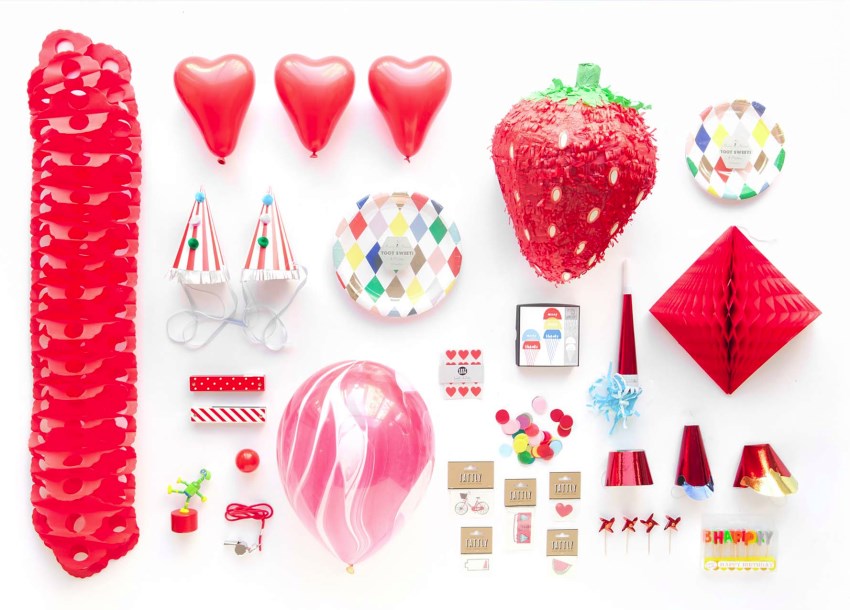 Minted
Party supply fave Minted offers an array of items, from home decor and party decor to artwork and gifts. Not to mention, Minted features the work of independent artists and designers, and many offerings are customizable. A pioneer in party supplies, Minted was making them chic before many of us took notice. We're drawn to Minted's simple yet special supplies with the power to punctuate any party, such as these Petal Tissue Paper Fans in colors such as Mint.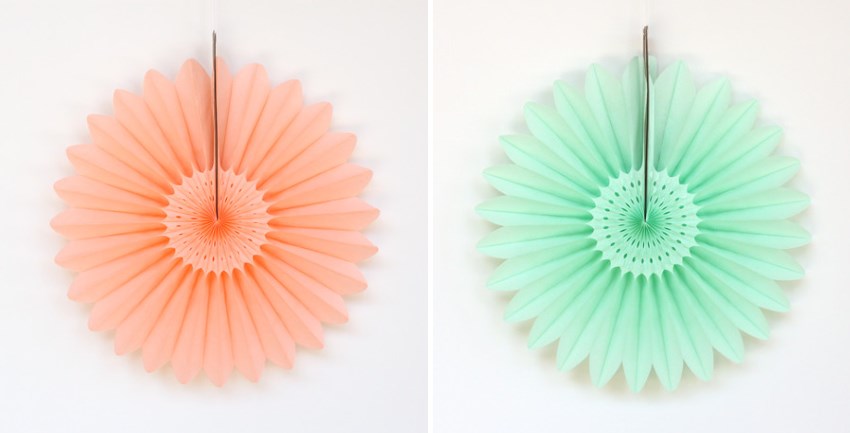 You can choose from an array of party themes and purchase items in groups, or you can buy one supply here and there, such as Minted's Modern Marble Circle Garland. Sure, you could craft your own dot garland in an afternoon with the help of a sewing machine, or you could purchase one of these for $20 and save yourself the time! Finally you don't have to sacrifice style for convenience: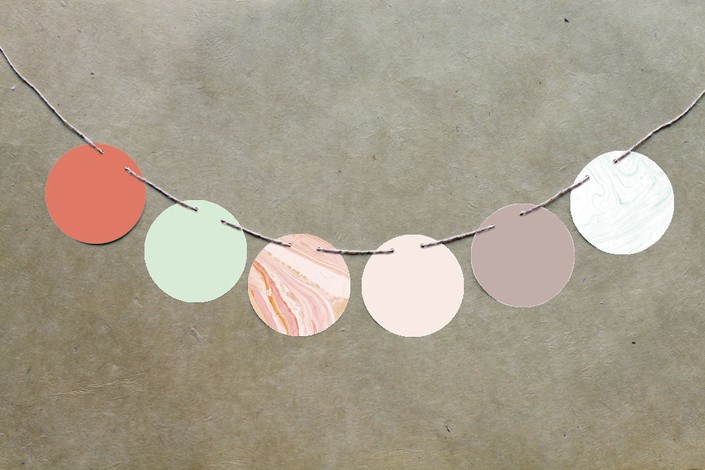 Minted also features higher-end items for those looking to acquire party supplies that are on the extra special side (and can be used time and time again). This Silver 30 ft. Lotka Banner takes flag bunting to another level: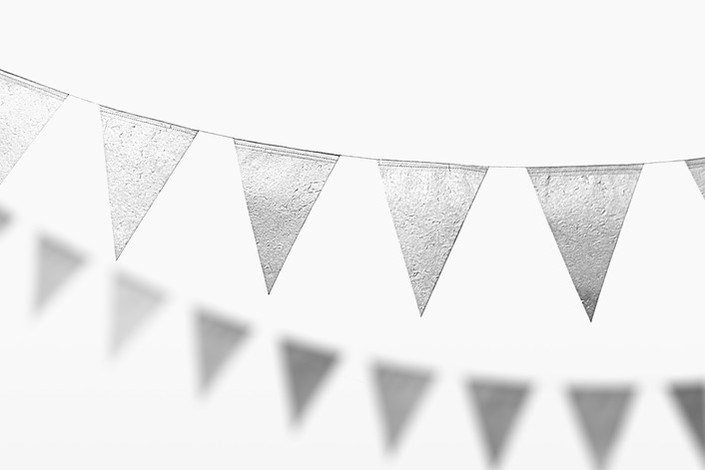 The Land of Nod
When it comes to kids' parties, it's hard to beat the value and style of The Land of Nod. There's something fabulous about the festive look of the brand's party decorations. Below we see a collection of Harlequin party supplies: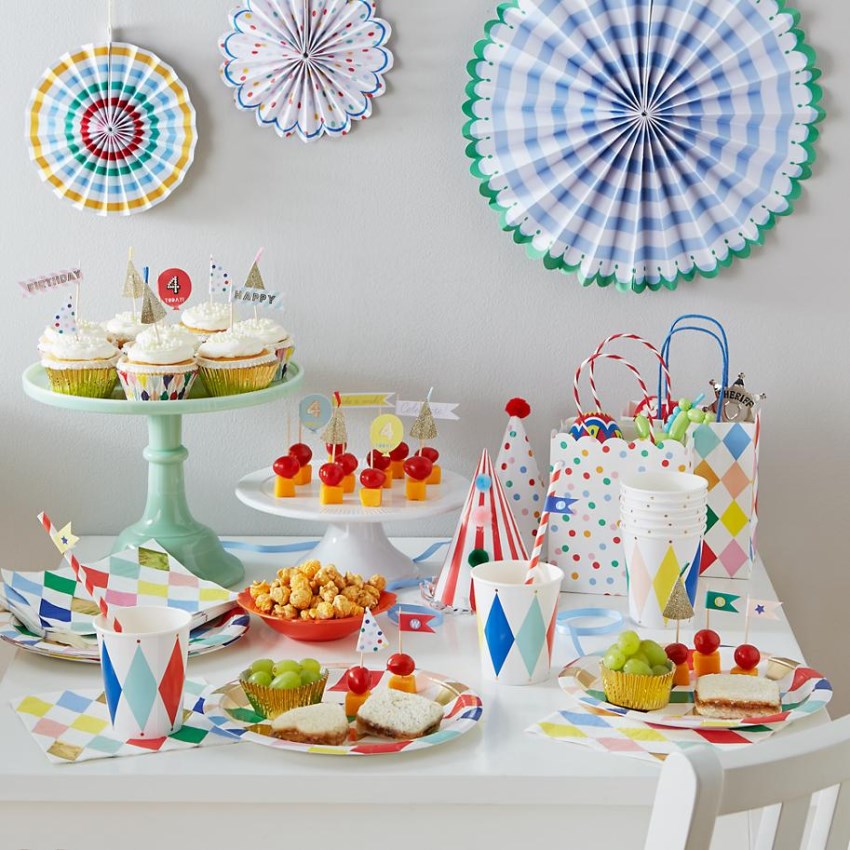 The beauty of The Land of Nod's designs is the fact that you can purchase products separately or as a kit, and items aren't overly matchy-matchy. For example, while a doughnut theme unites the supplies in the vignette below, we see a variety of candy-colored decorations. Yes, there are Doughnut Party Plates, but a mix-and-match look is prominent, as shown by the rosy garlands: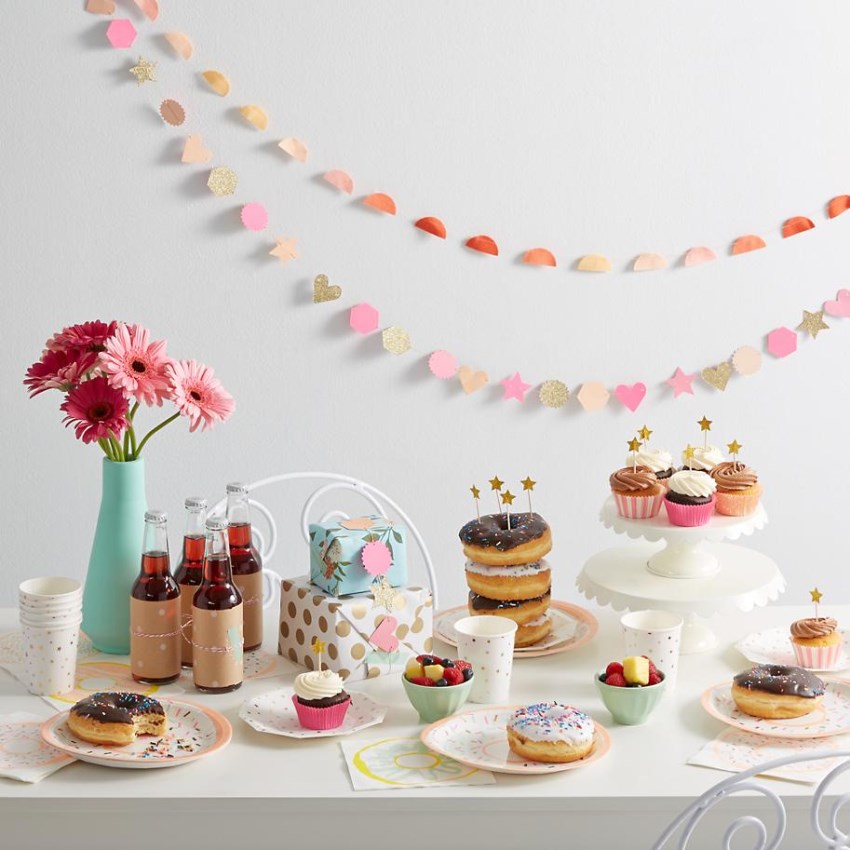 Refreshing colors and shapes dominate the next vignette featuring the Toot Sweet Charms Party Cups. All of today's featured Land of Nod products are designed by Meri Meri.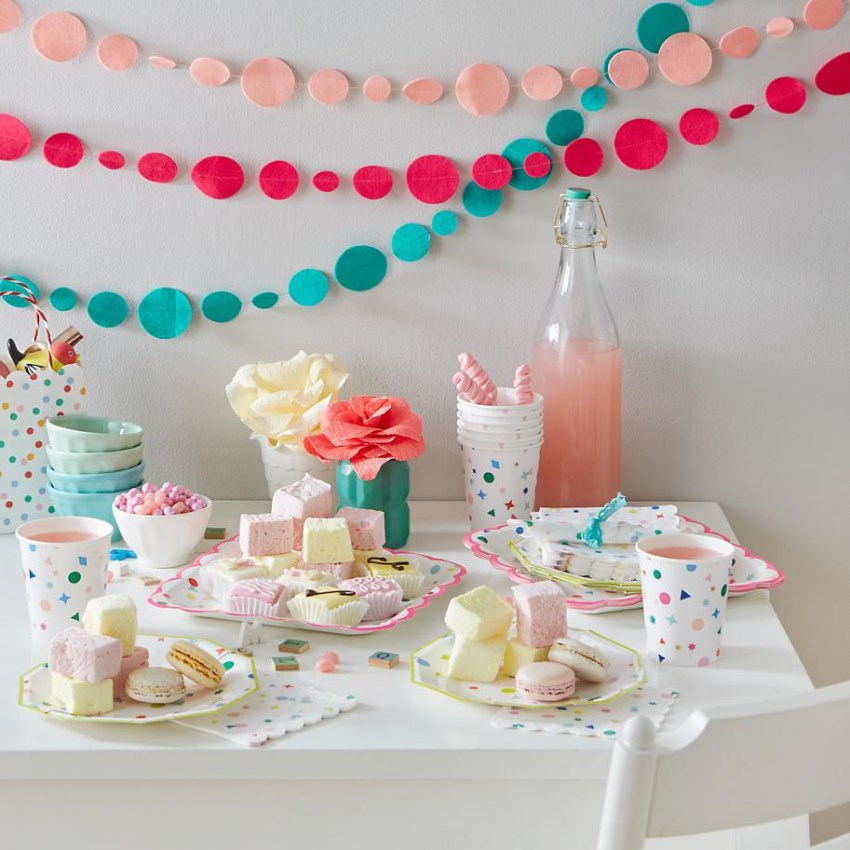 Brit + Co
Brit + Co has taken the Internet by storm with its popular array of content, such as articles on hot topics ranging from tech news to the latest in fashion. And don't get us started on the original DIY projects! The blog also features a shop filled with the work of talented makers, including some pretty amazing party supplies. This Super Star Cake Topper made by Madeline Trait is the perfect sparkling accent for a festive dessert: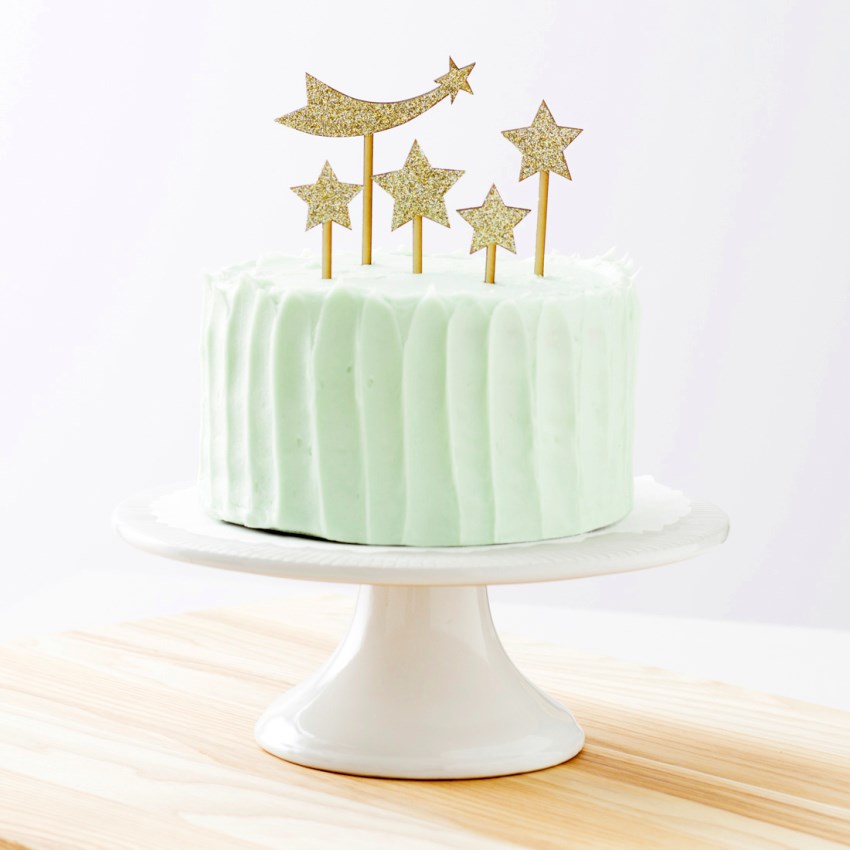 Supplies such as these Wood Party Garlands (also by Madeline Trait) reflect the latest in today's design trends. Let's hear it for tassels!…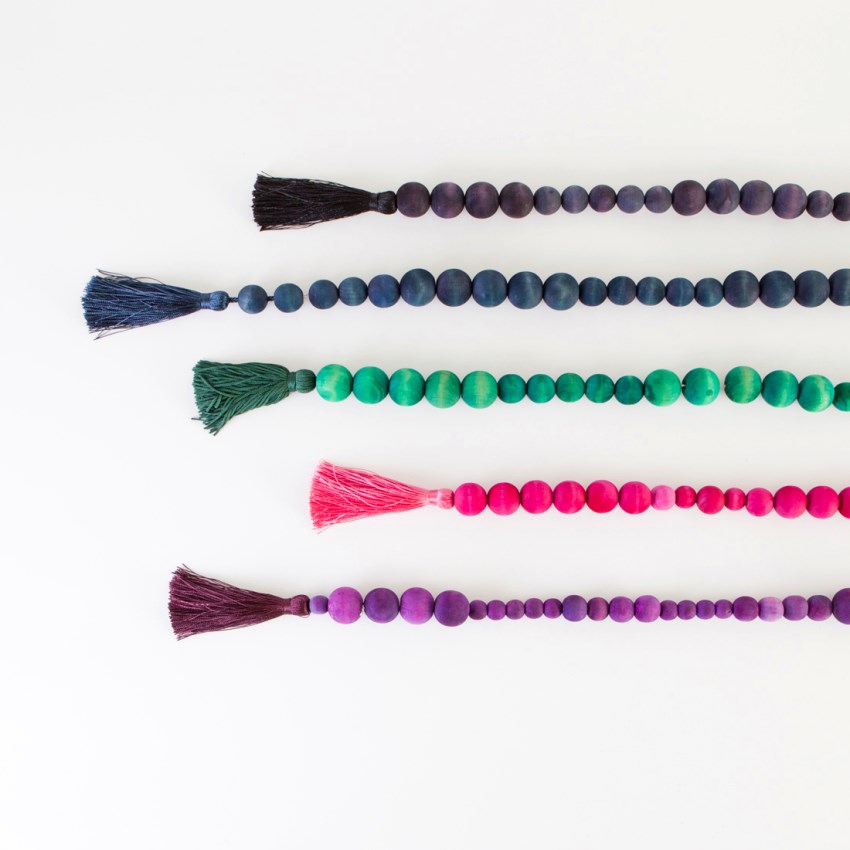 On that note, tassel garlands have been growing strong for the past few years, and here's another perfect example of convenience–a chance to get the handmade look without having to cut apart several fringe curtains and hand-tie each bundle yourself. Say hello to the Neon and Pastel Confetti Garland by Studio Mucci for Brit + Co: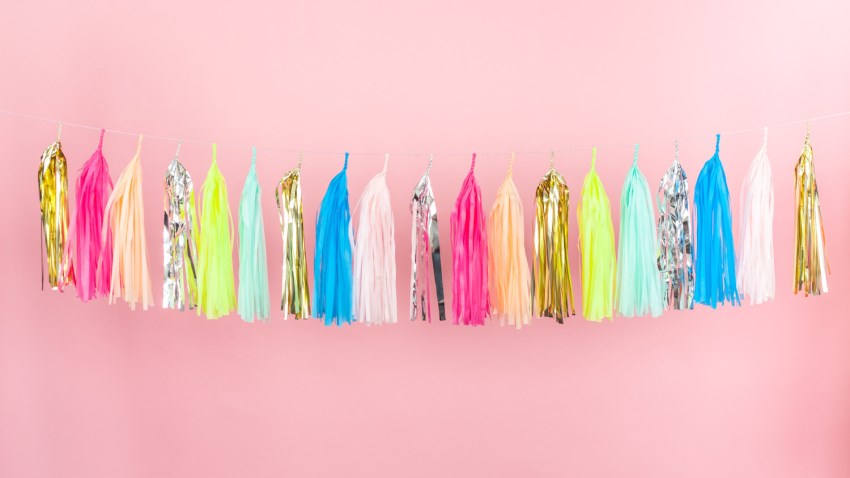 This is only the tip of the iceberg, folks! Have you discovered a fabulous online source for unique party decor? Tell us all about it by leaving a comment below!