Few color combinations work as well as black and yellow both in terms of elegance and visual impact. But this classic color duo is elevated to a whole new level when you replace the diverse shades of yellow with the dazzling allure of gold. Black and gold is a combination that dates back to the time of ancient Egypt, Constantinople and Rome. Of course, the pharaohs and the Roman emperors had plenty of actual gold to spare when it came to interior decorating! For us, it is paint, wallpaper, tiles and decor that get the job done in an equally impressive fashion.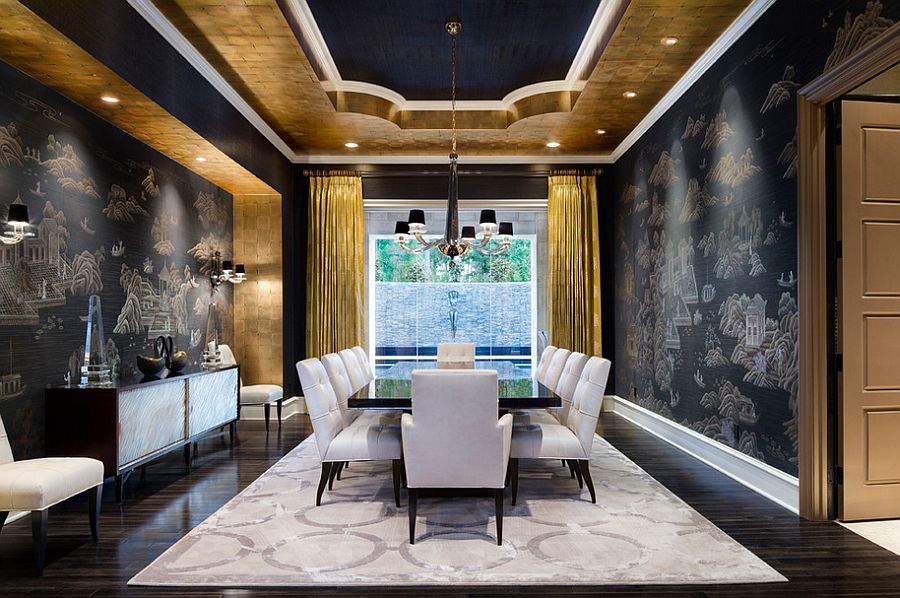 Gold and black is a high-contrast blend that combines refinement with timeless beauty while elevating the opulence of the setting. It is a duo that can be used in a variety of styles ranging from the contemporary to the vintage and Victorian. The 15 captivating inspirations on display today teach you how to approach this glamorous pair with unmatched flair –
Sophisticated Living and Dining
It is tempting to stay away from using dark and bright colors in the living area and using a neutral backdrop that allows you to switch between trendy accent shades with the changing seasons. But for those who are willing to go down the daring path of creating a stunning and classy living space that taps into the beauty of black, gold is the ideal complimentary hue. While contemporary living and dining spaces in black benefit from smart gold accents, lighting fixtures and furnishings, retro and classic homes can use gold more extensively. Lighting plays a very important role here, and the smart use of ambient and accent lighting can turn the room into a sensational hangout.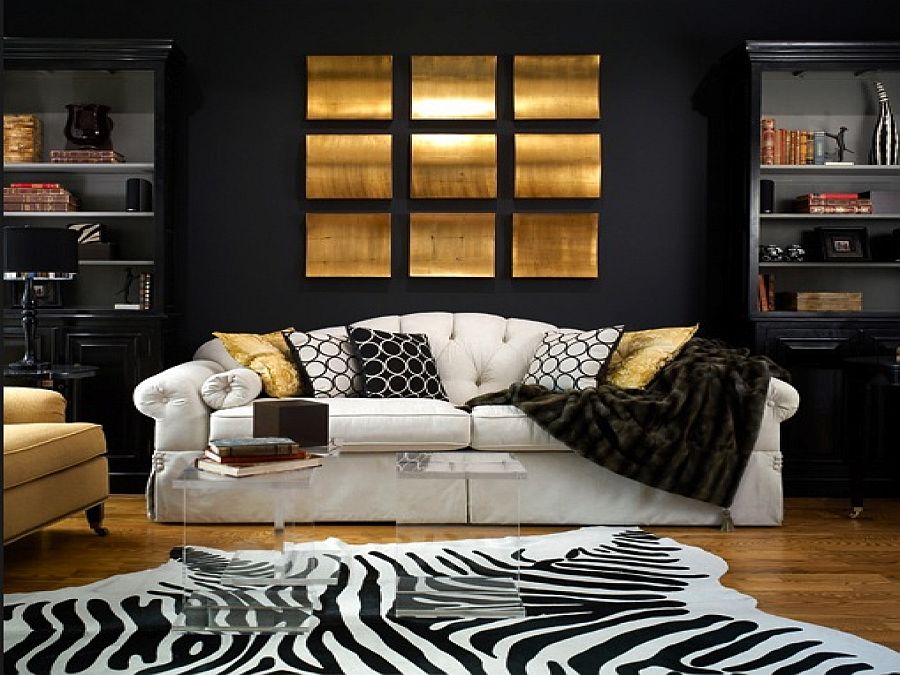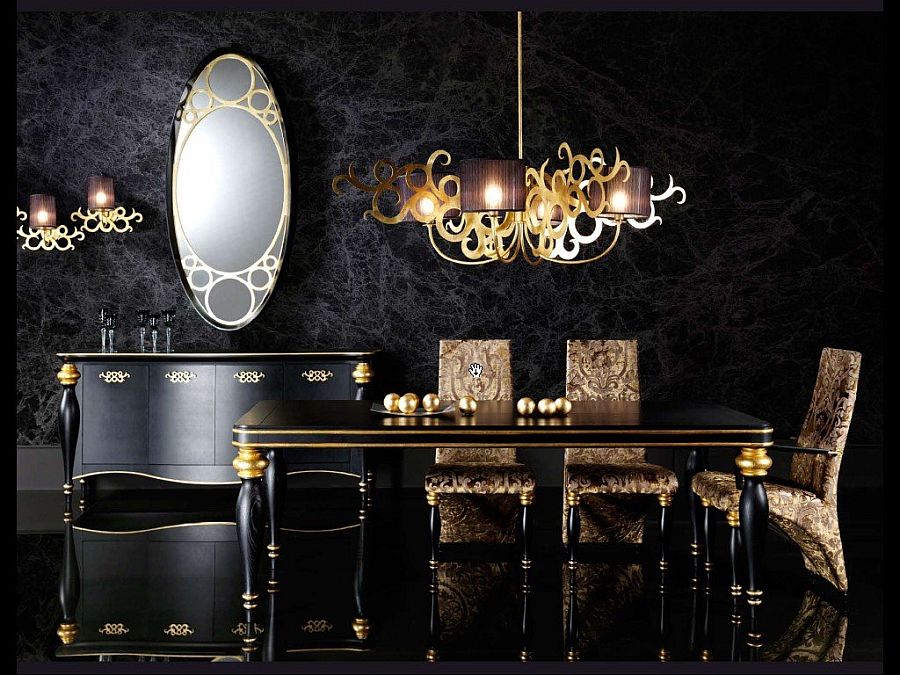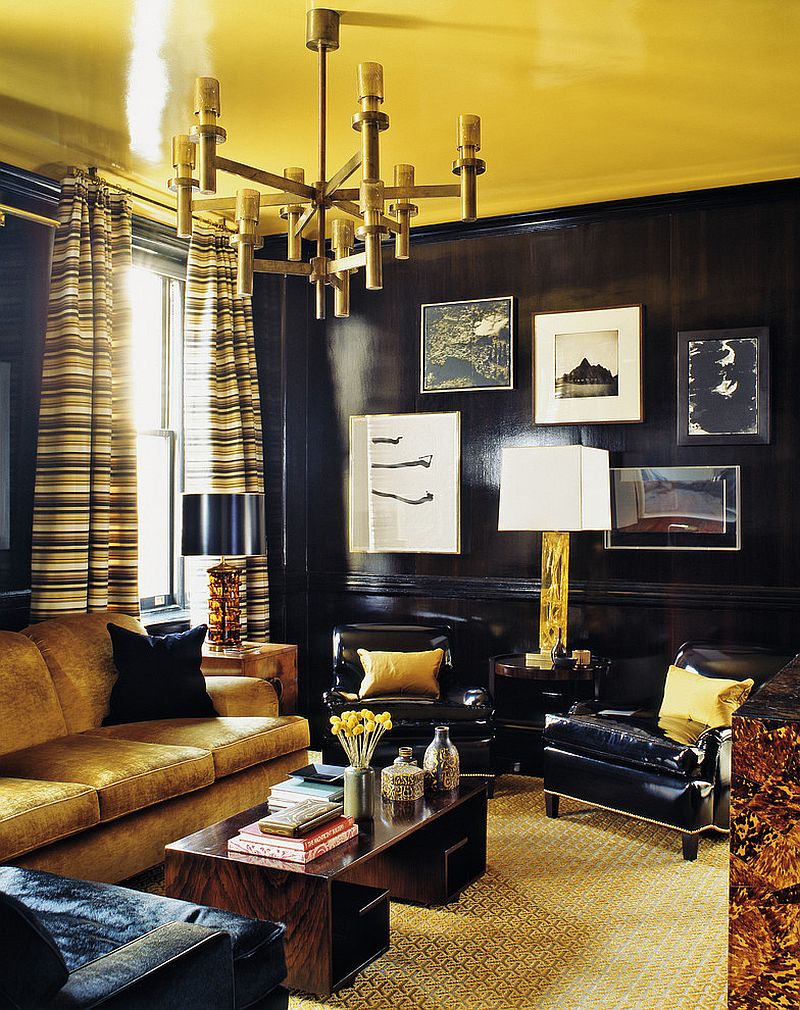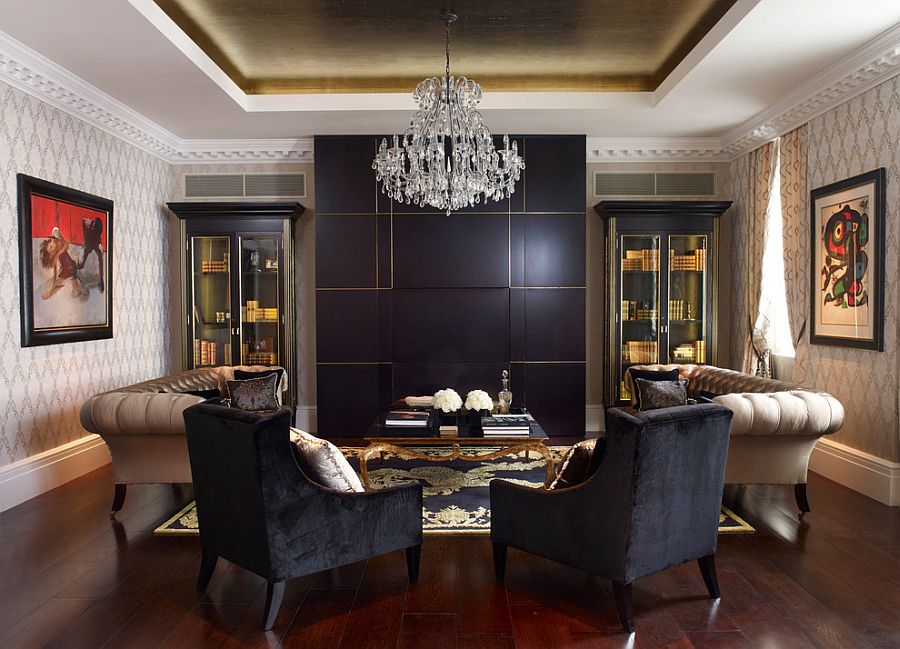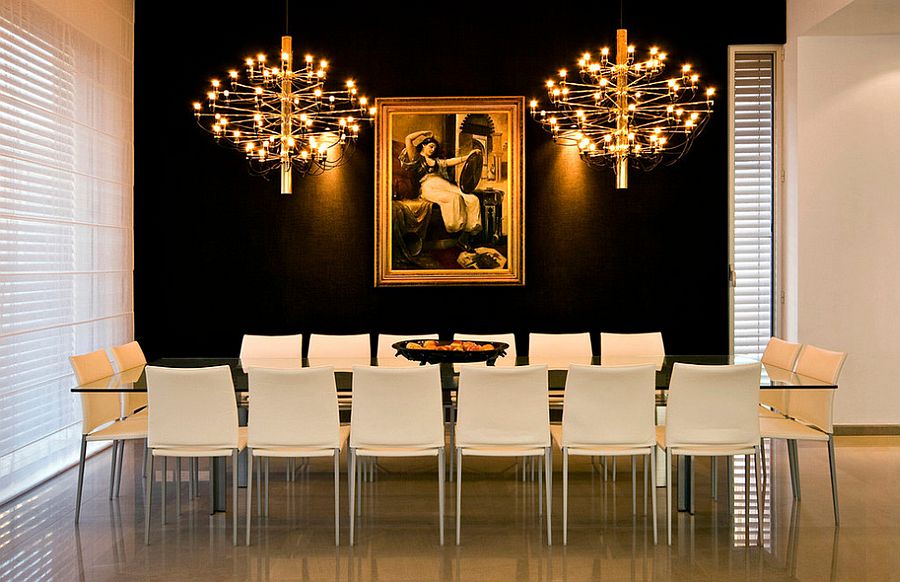 Bring Back the Glam!
Are you bored with bedrooms that seem both mundane and uninspiring? How about adding a hint of black and a whole lot of gold to up the 'glam quotient'! Going with an all-black backdrop is not always the best choice, as most homeowners want a more relaxing and cheerful ambiance. Instead, opt for dark shades of gray or even purple, which will complement those bold black throws and pillows perfectly. Another smart approach is to pick paint in a golden hue with a matte finish so that the bedroom has a pleasant yet appealing vibe. As always, it will be the lighting fixtures, nightstands, drapes and bedding that will define the overall look.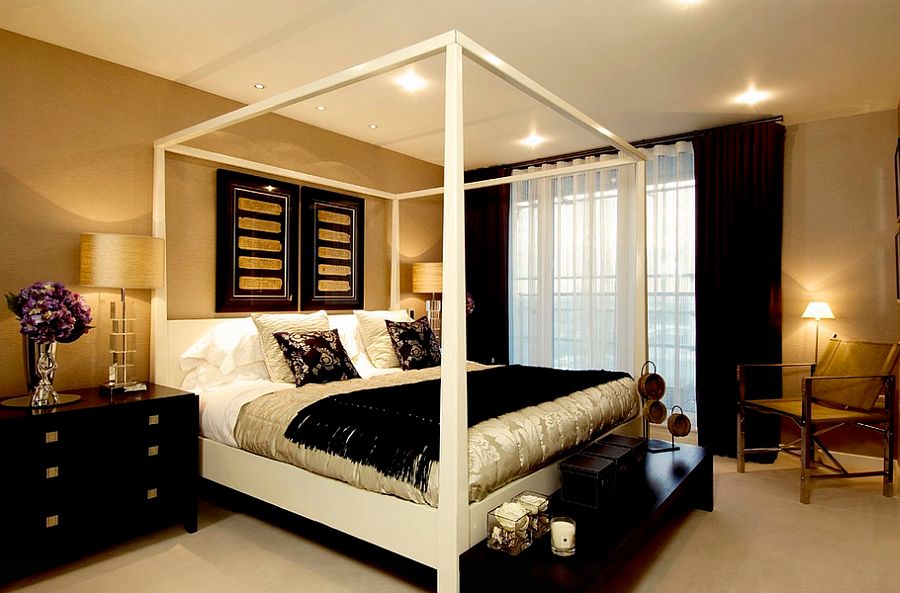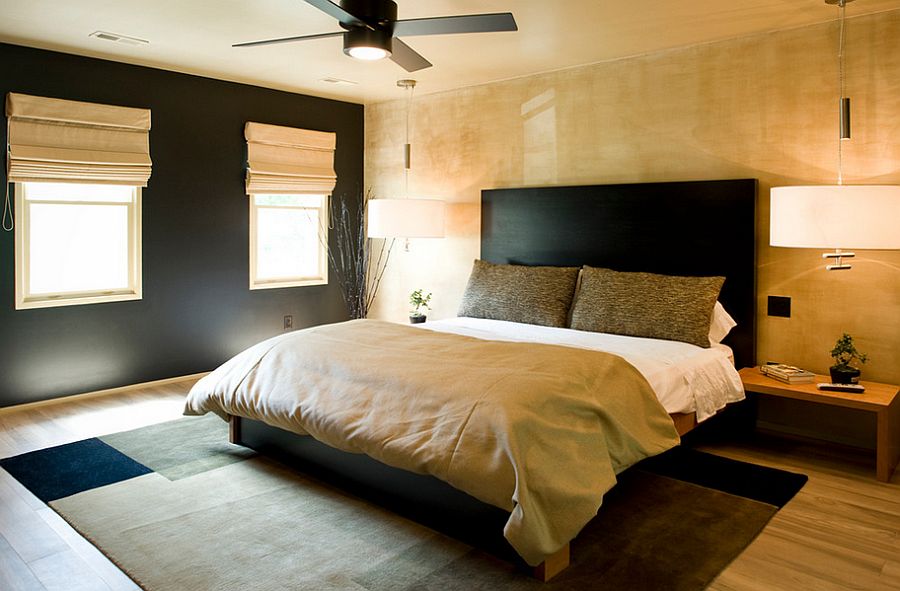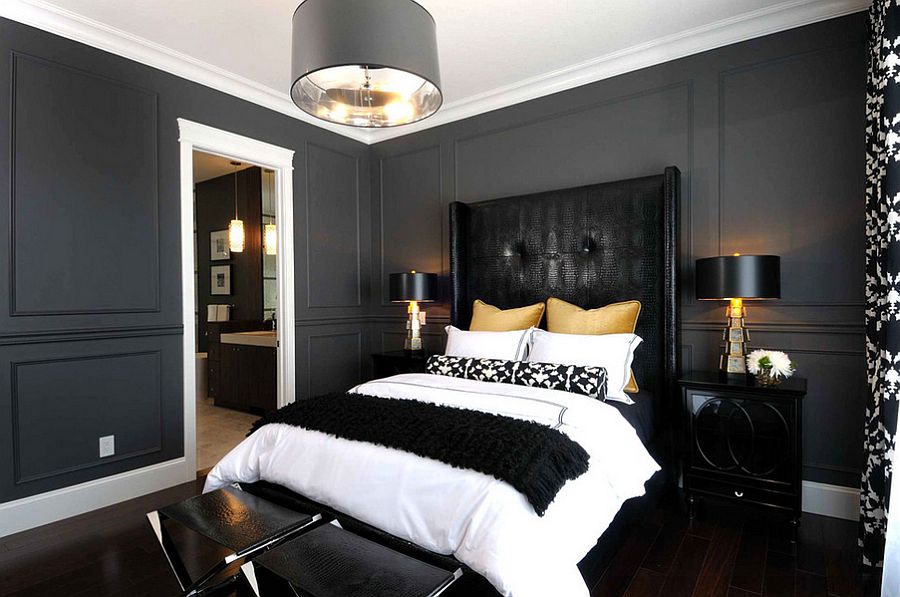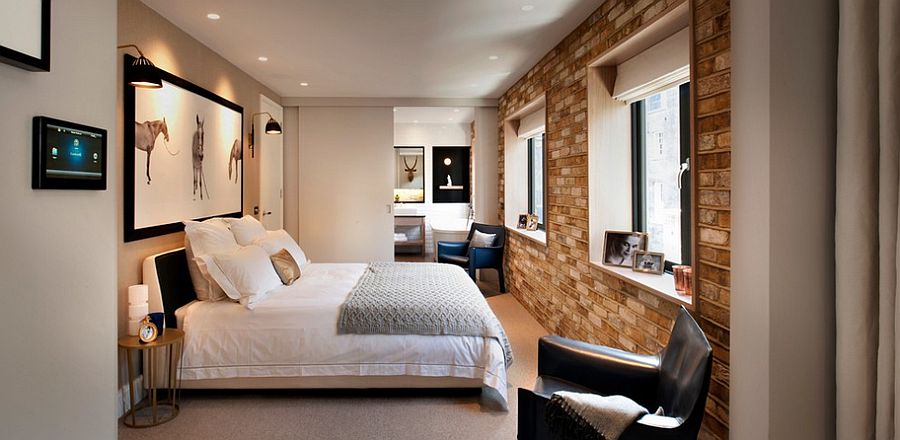 Dark and Contemporary
While gold and black might not be a chart-topping duo in the living room or the bedroom, it sure is a showstopper in the contemporary bathroom that turns heads and steals the show. A dark bathroom evokes images of indulgence and affluence, and gold offers the icing on the cake with its mesmerizing presence. Sinks, faucets and other bathroom fixtures in a golden hue are pretty easy to find and do not look out of place even in the most modern settings. With retro and art deco style vanities and cabinets becoming a hot trend in 2015, now is the time to transform your old white and blue bathroom into a bold, dark and dashing relaxation zone.